Builds
Soleeasii's IS350 by soleeasii
By diyauto
You must be logged in to rate content!
5 minute(s) of a 21 minute read
Soleeasii's IS350
Compliments of soleeasii @ clublexus.com
8-1-2013
I recently purchased a 2006 IS350 because I was a fault in destroying my Transfer case in my 2007 IS250 AWD. So when I see all these posts about staggered wheels on AWD, I just cringe!! I will definitely tell you DON'T DO IT!! I ran staggered because after doing research on this forum I thought it was ok... Well the truth be told it was ok for 20k miles before stuff just went south!! Long Story Short I blew my transfer case that was not covered under warranty.. so basically it costs me a couple grand to get that car fixed.
The only main compliant I have is that the IS250 was too slow... I than decided to sell my IS250 and get a IS350!! Am I glad I did that... The extra 100hp makes it a more fun car to drive! Anyways I couldn't wait to finish building my IS.. PICS TO FOLLOW!!
My collection of parts...
2011 LED Headlights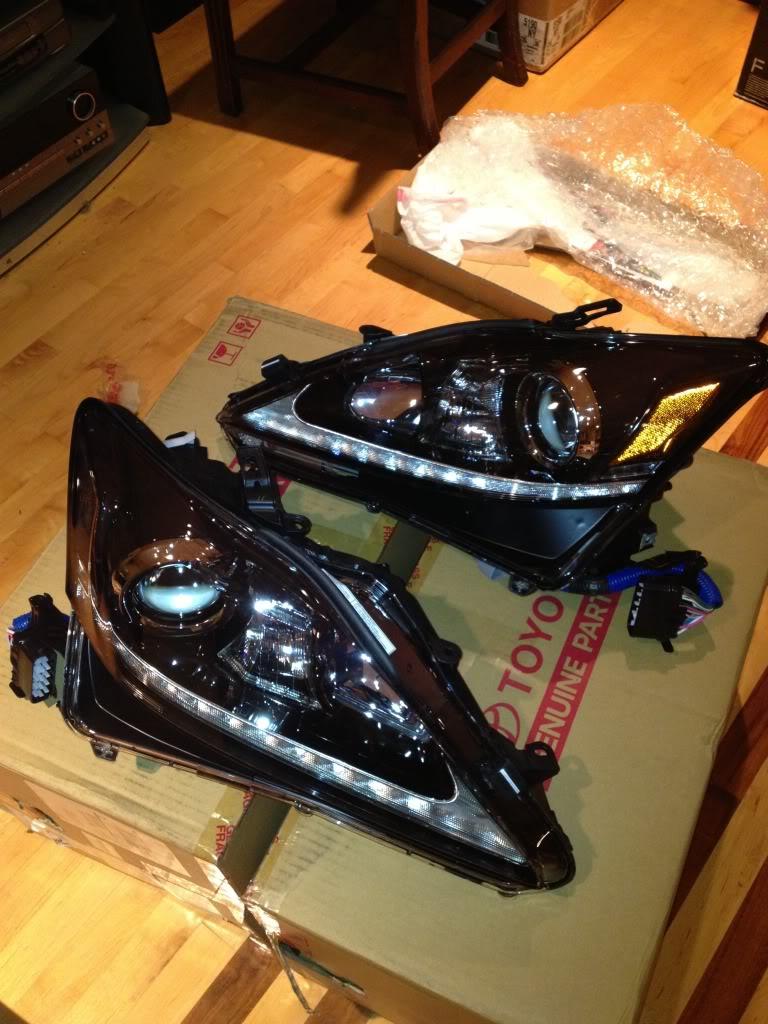 JDM DOOR VISORS from NigelJDM and Eyelids from NIA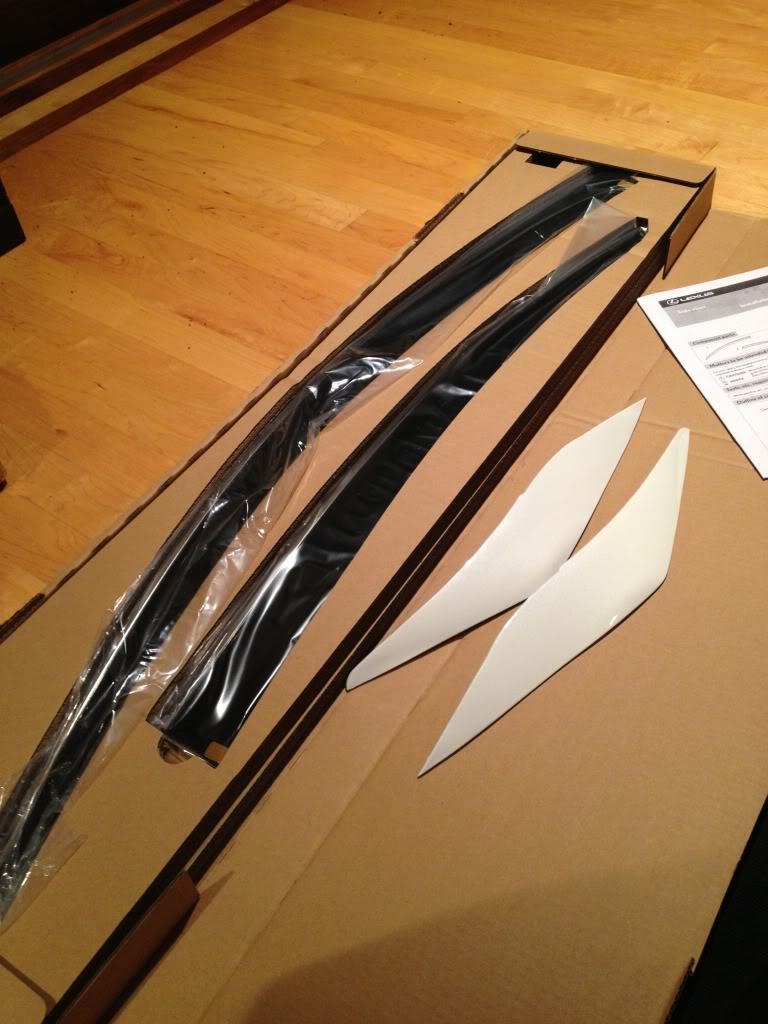 LX-MODE Upper and Lower Grilles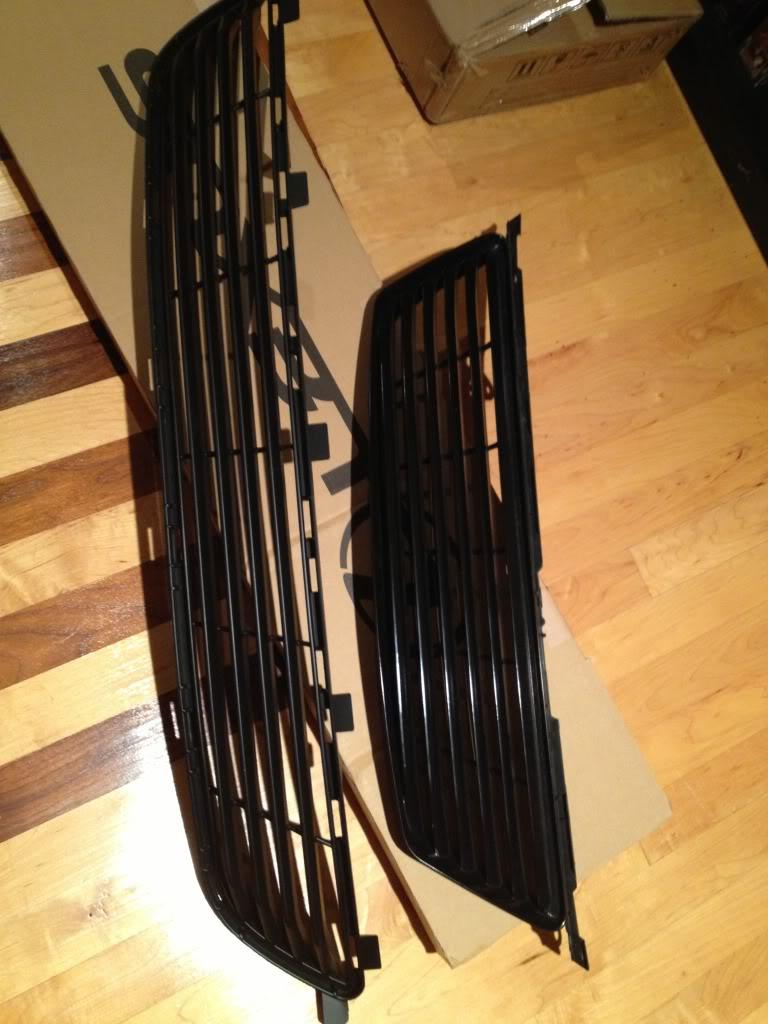 Cusco Strut Bar and F-Sport Bars Powdercoated in Transparent Blue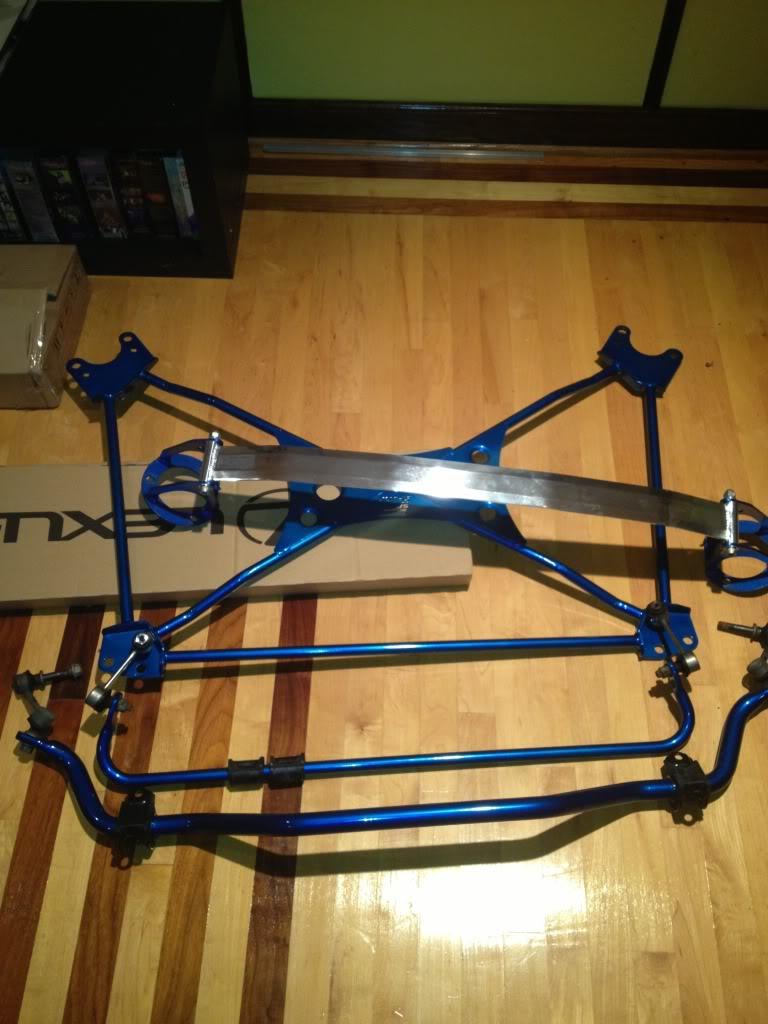 ARC Intake
For those of you that don't know.. this a very Rare Piece for our car... I think only 3 made it to the US, so I feel very fortunate to own this piece. I was unable to find the intake arm so I had Ballistic Motorsport in MA fabricate me an intake arm out of Titanium based off a F-Sport Intake Arm. Very Nice Quality!!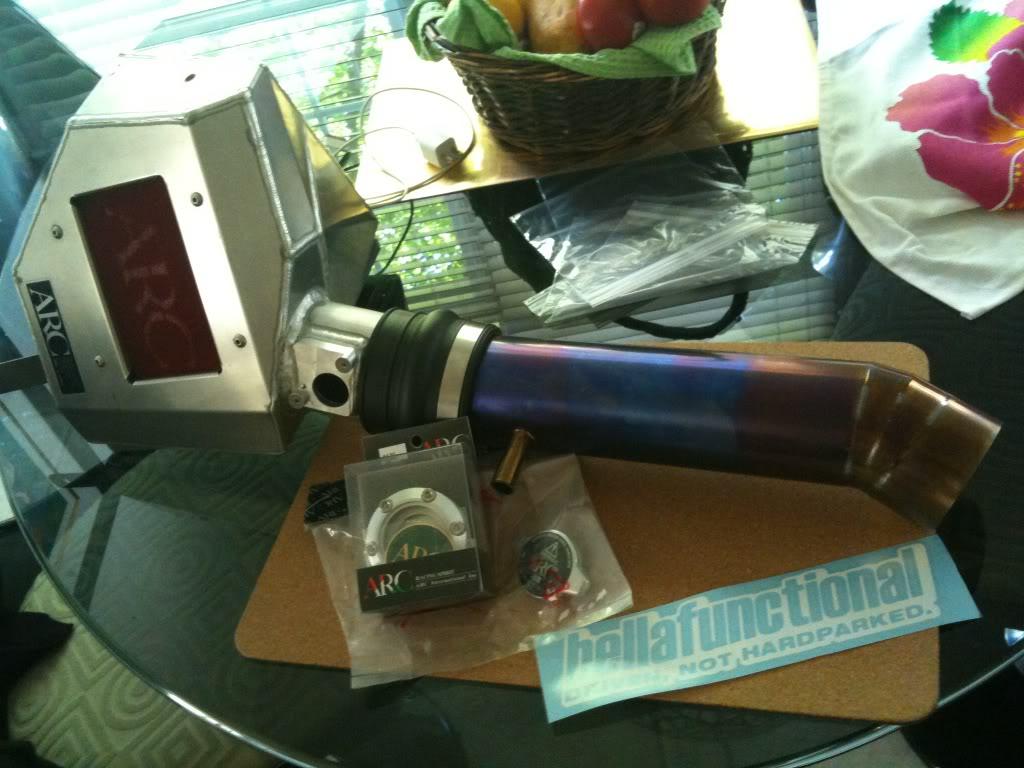 Function and Form Type 2 Coilovers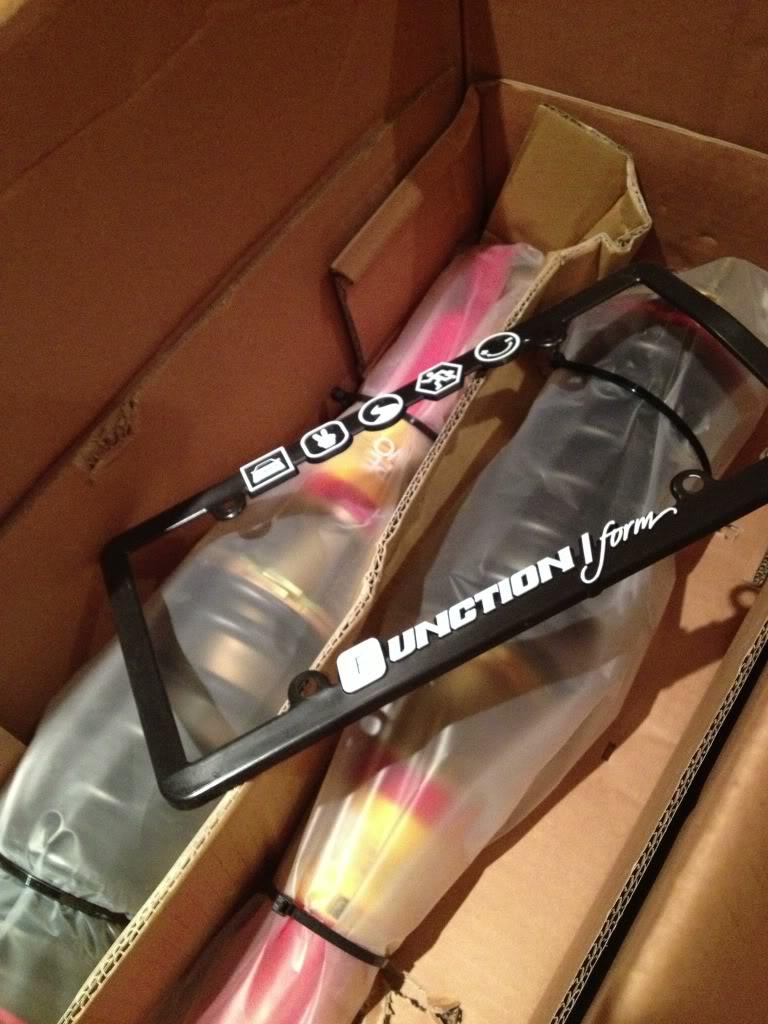 ARC Oil Cap with titanium bolt replacements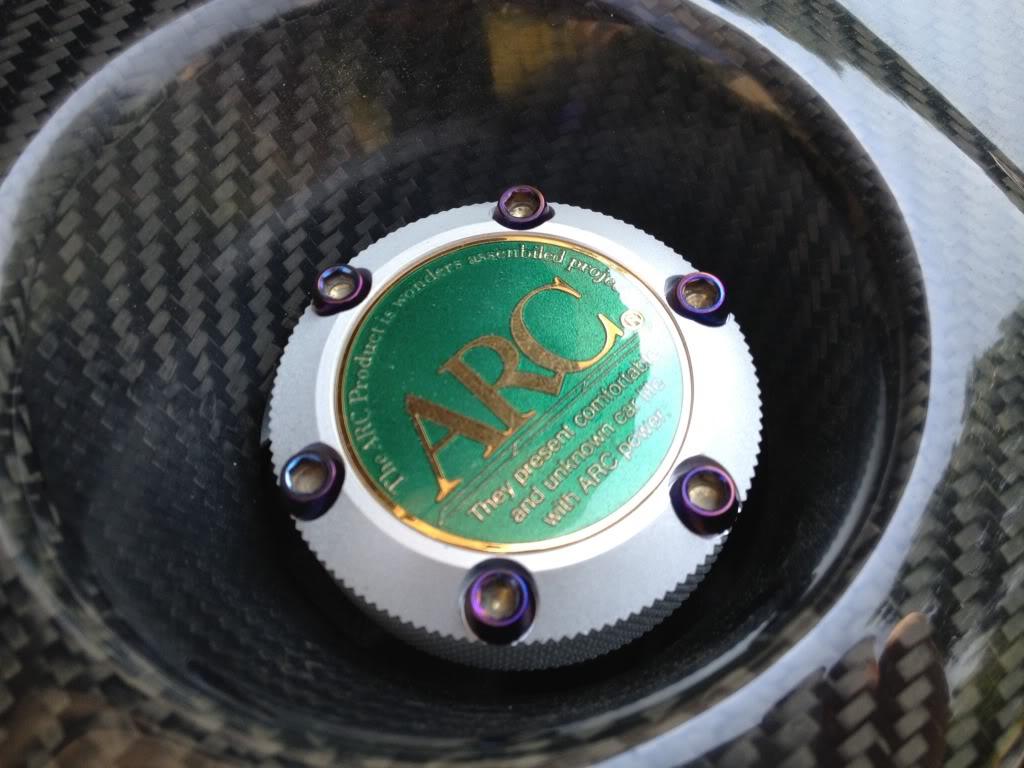 So today was Day 1 of Installations... First up was the 2011 LED Headlights... My car was not equipped with Factory HID so this took longer than expected.... I used the DIY found on this site as well as a wiring diagram I found online to complete this project... IF you do not have Factory HID I suggest getting someone that knows how to wire to help complete this project..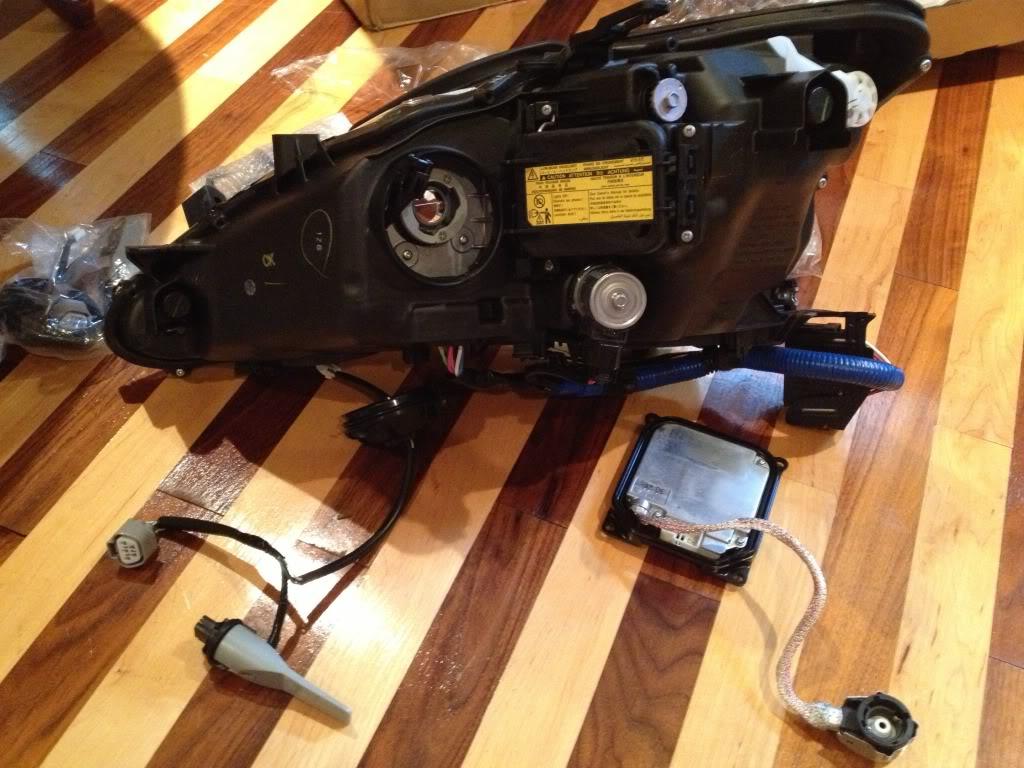 I had a pair of "stripped" 2011 LED Headlights, I also purchased the LED Wiring Harness, Ballast, Flasher Relay, and caps...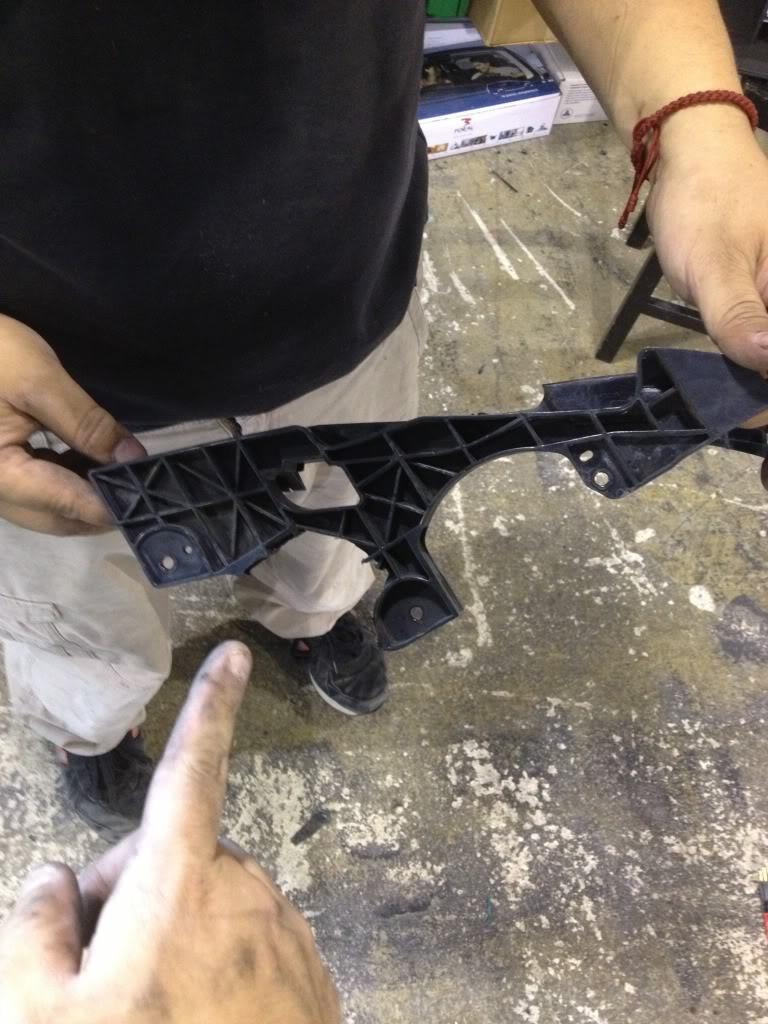 Headlight Bracket has to be modified on the 2006-2010 model to accommodate the 2011-2012 headlights. Keep in mind that only 2 of the original 3 screws will go back in to hold this in place.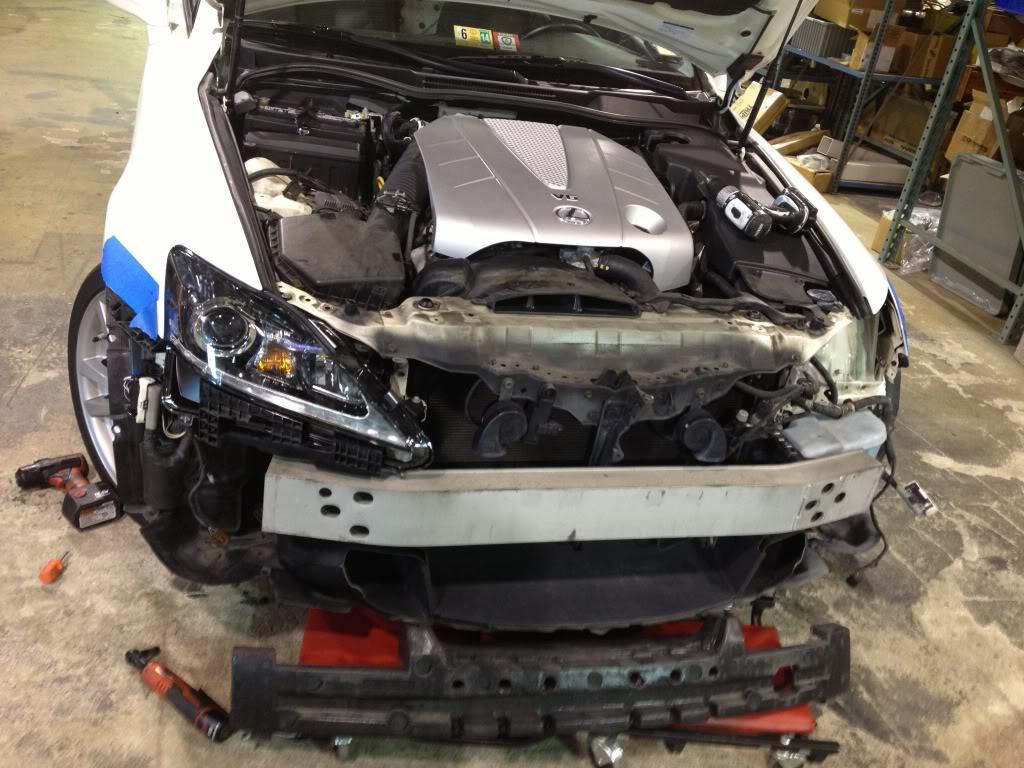 So after taking the bumper off and installing the headlight.. I fired it up and the HID lit up perfectly!! Man did I miss having HID's!! But the LED did not work.. Thankfully I had my buddy there to help get the wiring straighten out..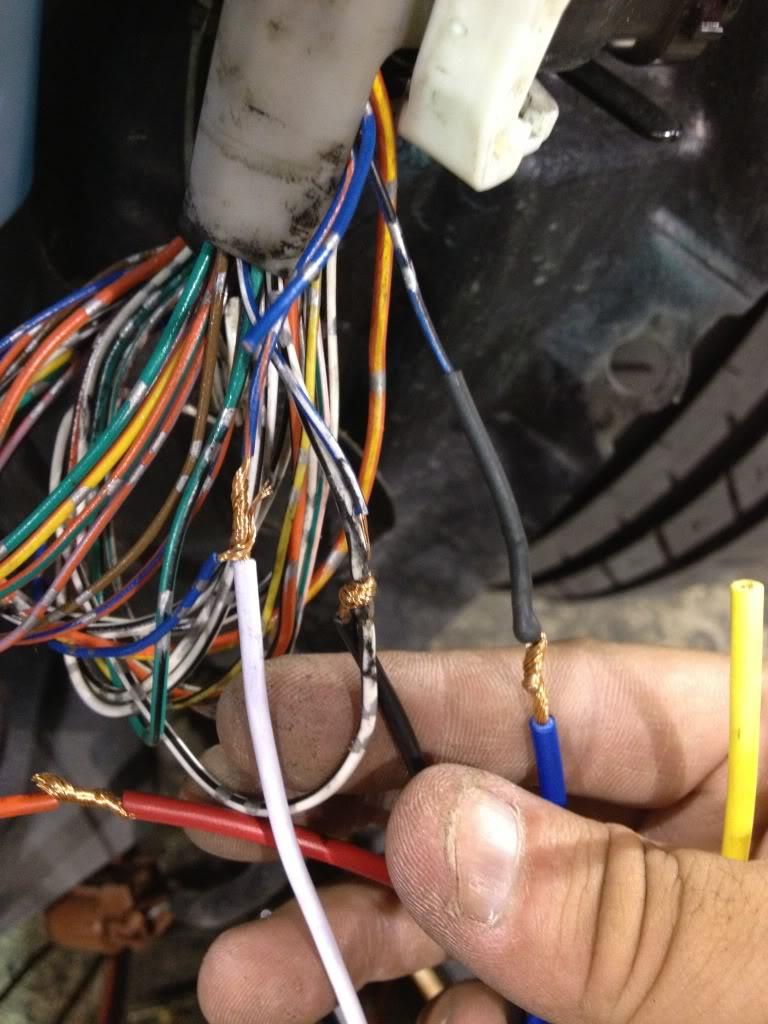 Don't ask me. what is what... but this is how the driver side was wired.. we wired it to a relay so that when the low beam wasn't on the LED would shine at 100% brightness and when it was on it would be at 50% brightness.
We re-used the turn signal bulb (7440A) from the original headlight .. Also this is a 8000k Garax HID bulb.. while i was at it.. I installed some Nokya 9005 Highbeam bulbs and did 3500k HID foglight kit too..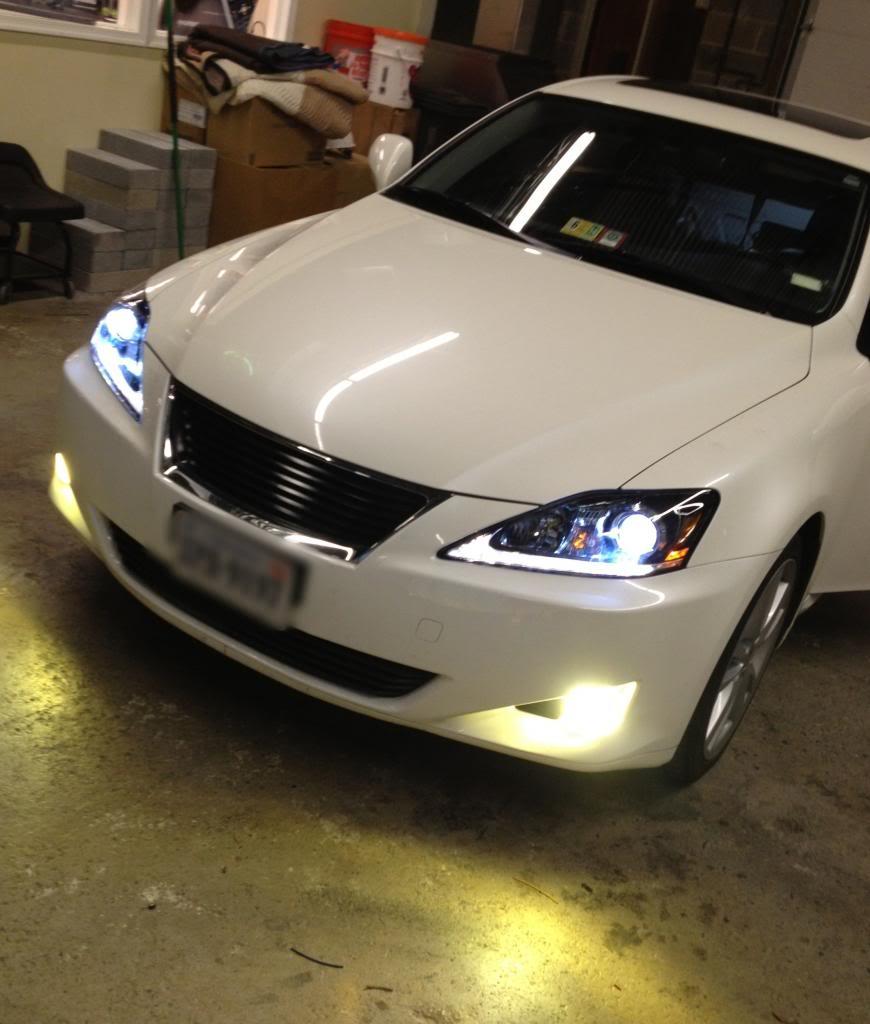 So to end the busy night..
the ARC Intake and Carbon Fiber Radiator Shroud went in as well as the LX-Mode Upper and Lower Grilles..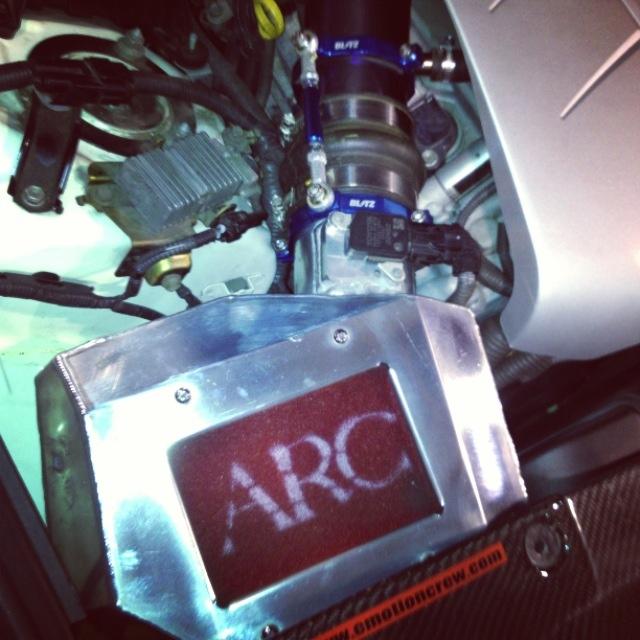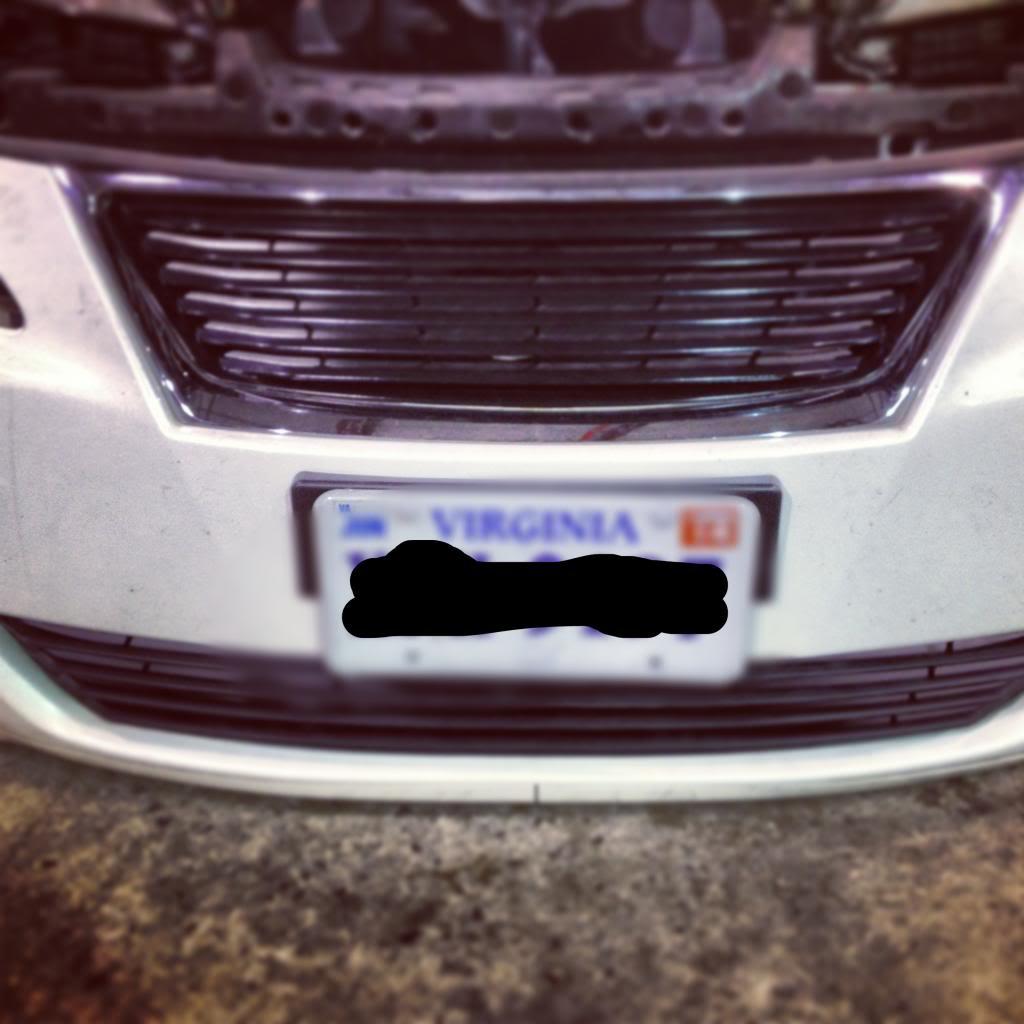 JDM Visors were a fairly easy Install... I used to have AVS visors on my IS250.. I can honestly say that the JDM ones BLOW AWAY the AVS ones.. The quality is so much higher, def worth the investment!!