Builds
Wunko's 2011 IS350 F-Sport by Wunko
By diyauto
You must be logged in to rate content!
2 minute(s) of a 20 minute read
Wunko's 2011 IS350 F-Sport
Compliments of Wunko @ clublexus.com
2-4-2011
After a few months of getting nowhere with dealerships, I FINALLY got what I was looking for... a 2011 IS350 F-Sport in smoky granite mica.

I've been saving $ for years for my first car. Back in the day, I wanted an IS300 since I wasn't a big fan of the 2IS design. At the time I was also interested in a pre-owned LS430 or GS350. I joined the CL forum a couple of years ago and this forum has been helpful. I almost didn't want to get a 2IS until I saw the 2011 F-Sport package.
I took more pictures and if I get time I'll add more later... I'll definitely take more pictures once I wash the car or make some changes to it. The next things I might do are 3M clear cover and tint. Future plans are coilovers and possibly the F-Sport exhaust.
Pictures of my baby...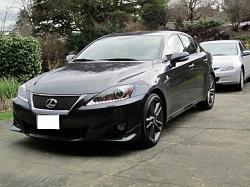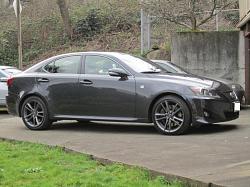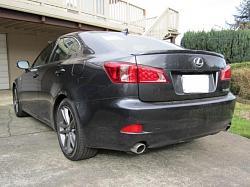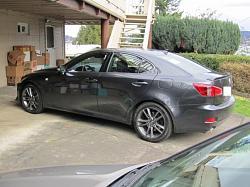 It does not come with an F-Sport accessory parts like the exhaust, intake, lowering springs, shocks, etc. that you would buy from the parts department at the dealership or elsewhere. It would be nice if the exhaust or other F-Sport parts came with it but then I'd I wonder how much the starting MSRP would be. :^/