Builds
"Biturbo 2JZ swapped' Soarer Build Thread" by biturbo632
By diyauto
You must be logged in to rate content!
13 minute(s) of a 75 minute read
"Biturbo 2JZ swapped' Soarer Build Thread"
Compliments of biturbo632 @ www.clublexus.com
12-9-2011
Hi everyone!

I've been thinking for a while about making a thread about my build so here it is!
I'm a prouldy owner of an 1991 Toyota Soarer since june 2008, imported from Japan. Originally equip with the famous 1JZGTE, manual transmission (r154). So here it is when I first bought it from a shop in Montreal, QC, Canada. It was the cleanest one, and of course as I want to.. stock, either than the wheels, rap with...wtf winter tire? Better burn thoses and get falken azenis all around:P!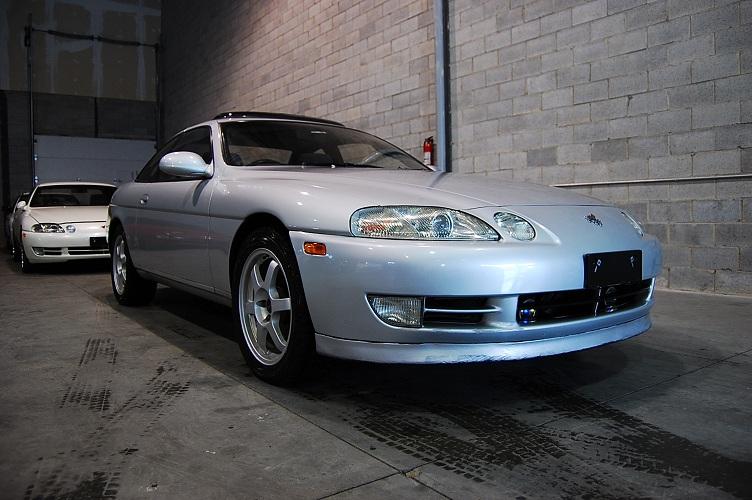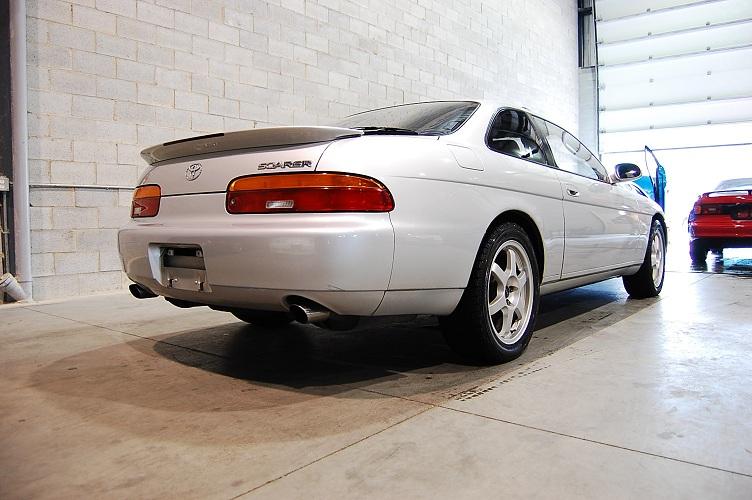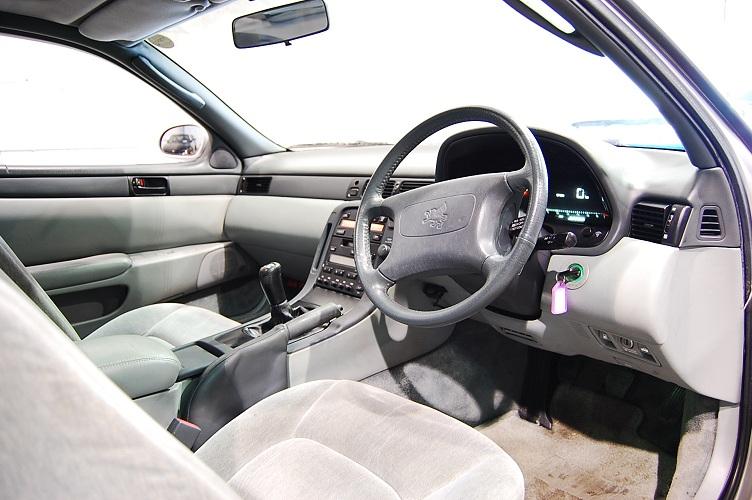 Since I've spend all my money on the car, I haven't bought anything for the car. At the end of the summer I've been 3hours away from home, with some friend and before everybody gets home, we've had a little fun in an empty parking lot... then, I broke my diffenrential.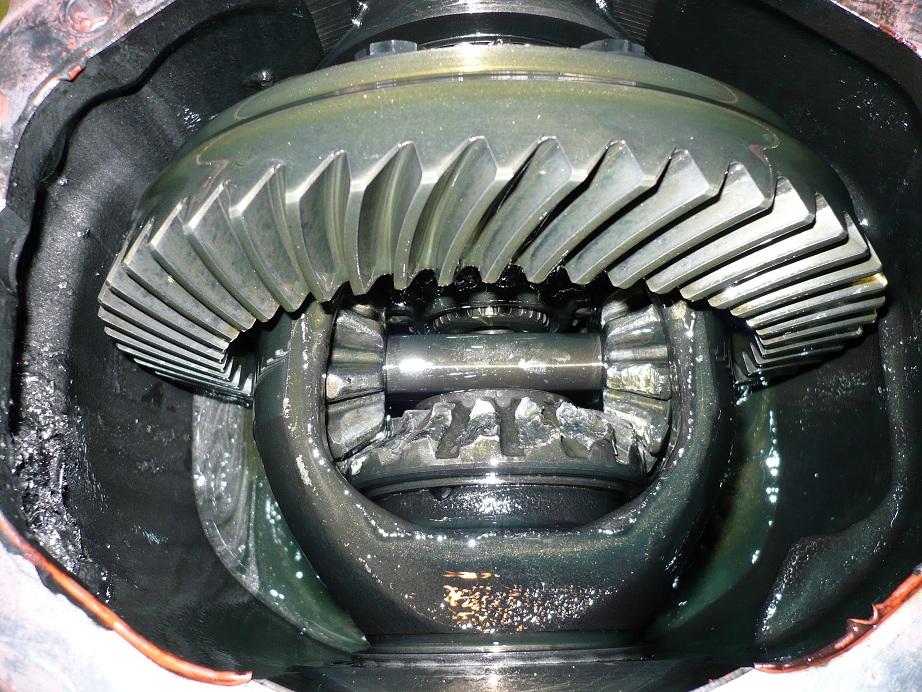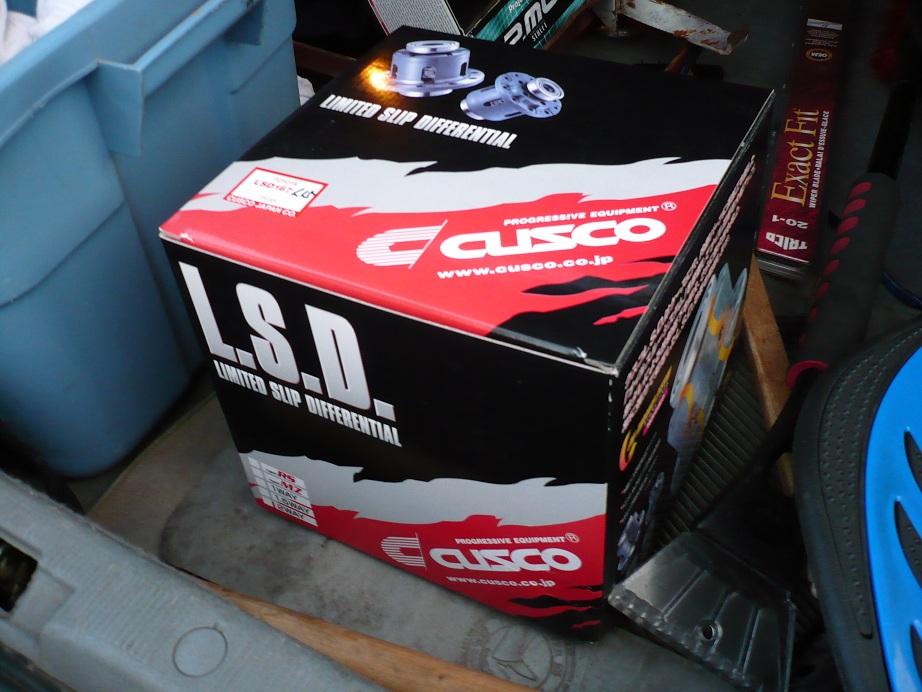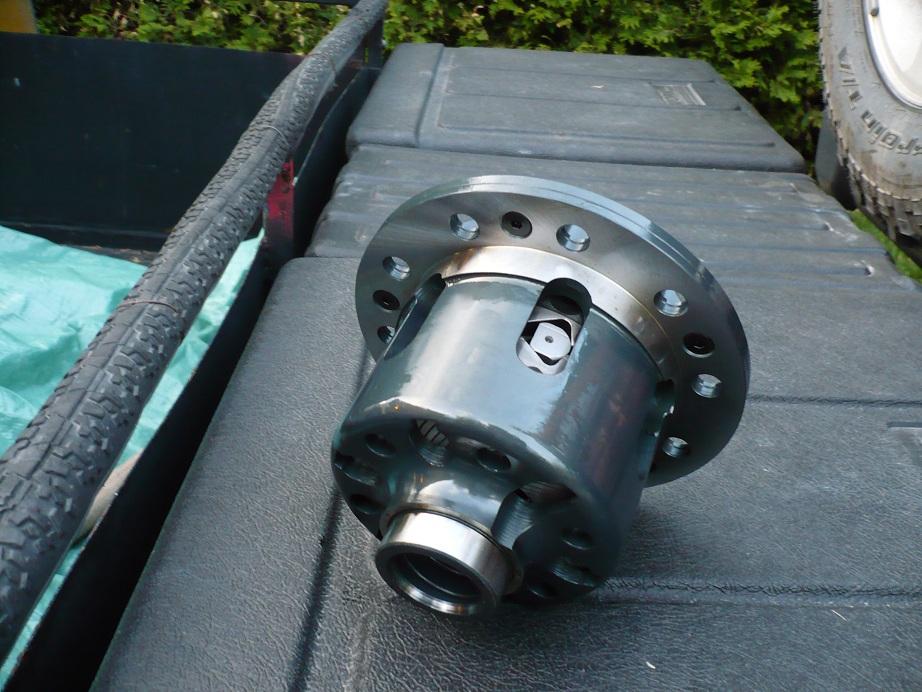 So I've buy a new one! Cusco 1.5way clutch type L.S.D Differential! So that made my 2008 year!
So up for the winter while my new differential is getting install in the pumpkin, I've decided to do something with the grey interior. As, for me, was the only option when buying my car (spruce and tan.. sorry but HELL NO!! and don't even think of black it's to rare!) So why not strip my car and paint some pieces?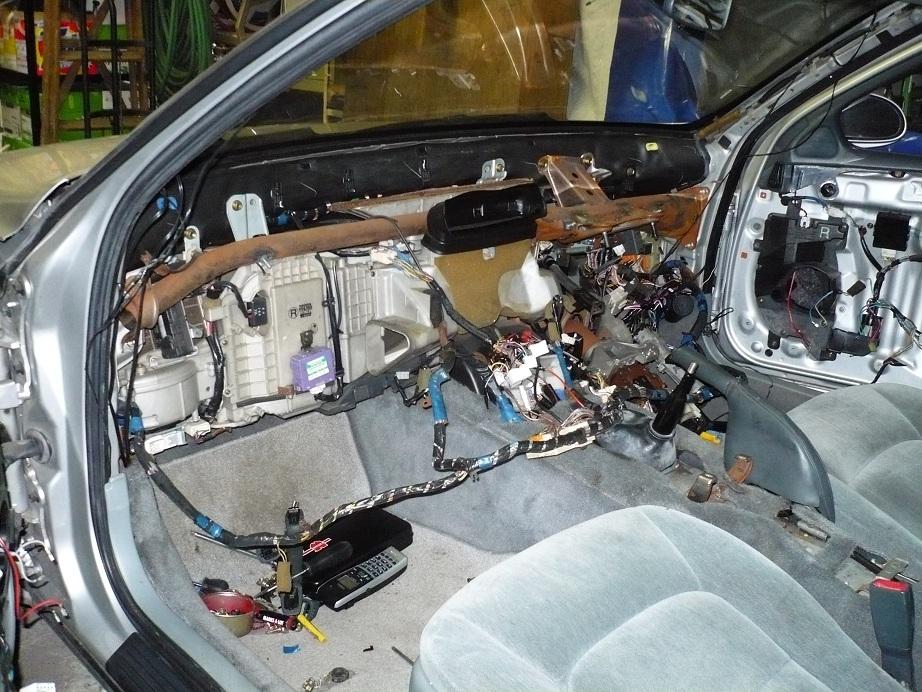 Let's go to the shop where I work, to prep and paint! I planned to paint all the upper trim and dash black, and the center console surround + the molding in the car in gloss piano black!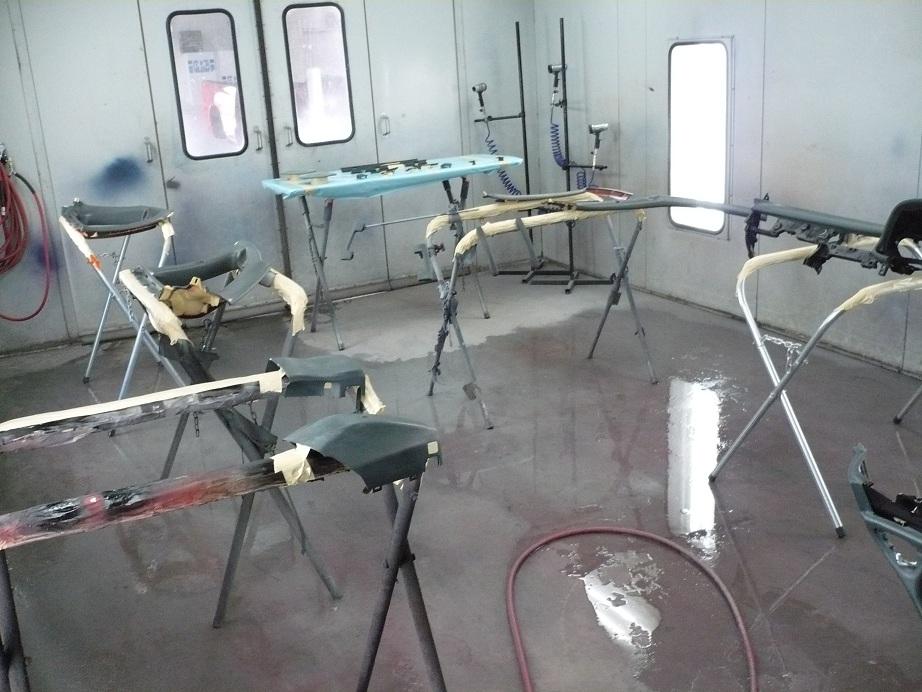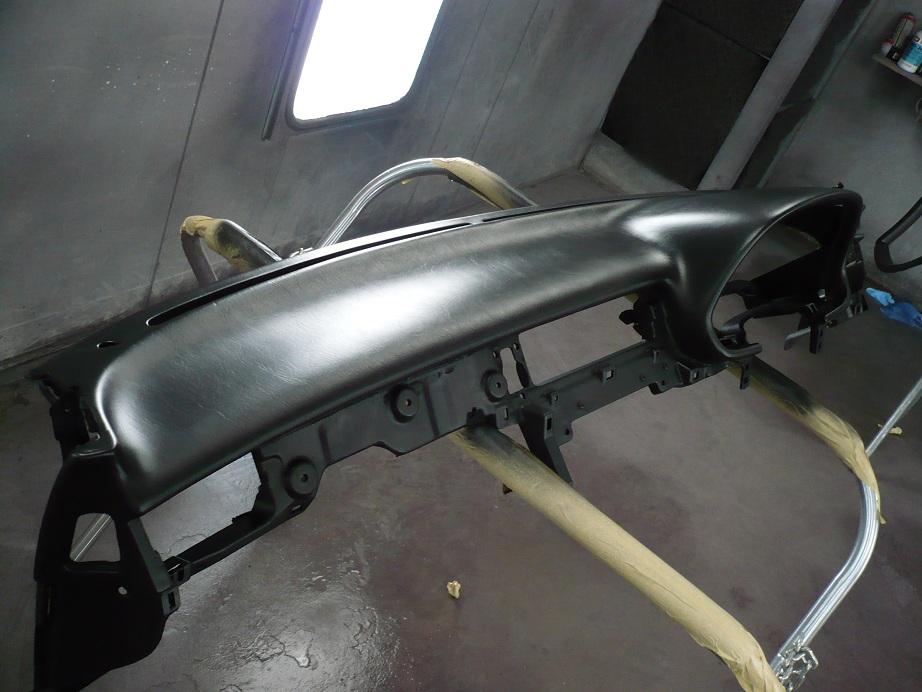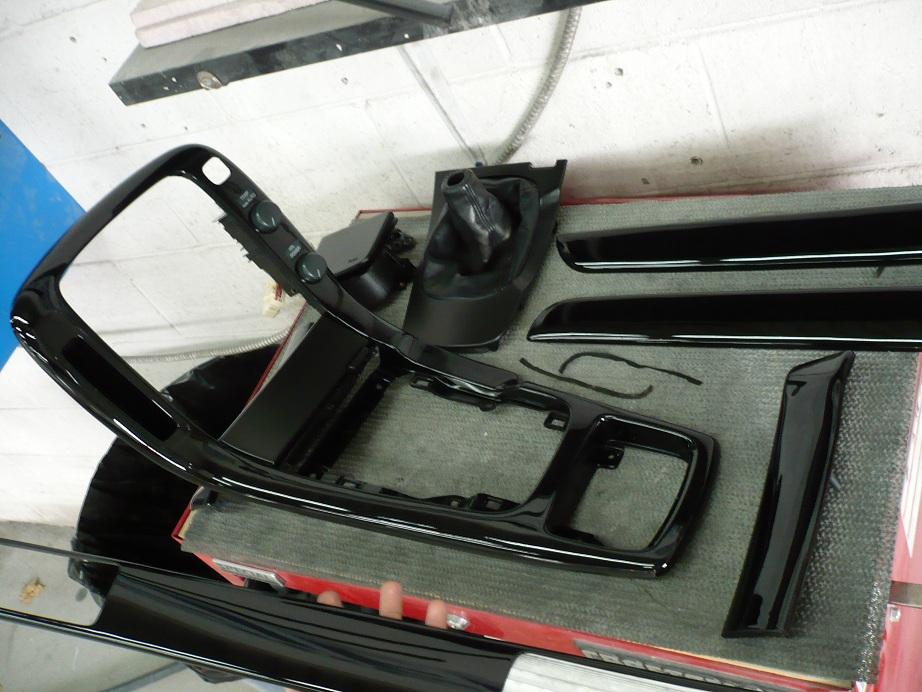 And see the result! It's so much cleaner now! Get my double din Panasonic DVD/CD player installed + custom wood surround paint satin black trim to match the climate control, shifter plate and cup holder.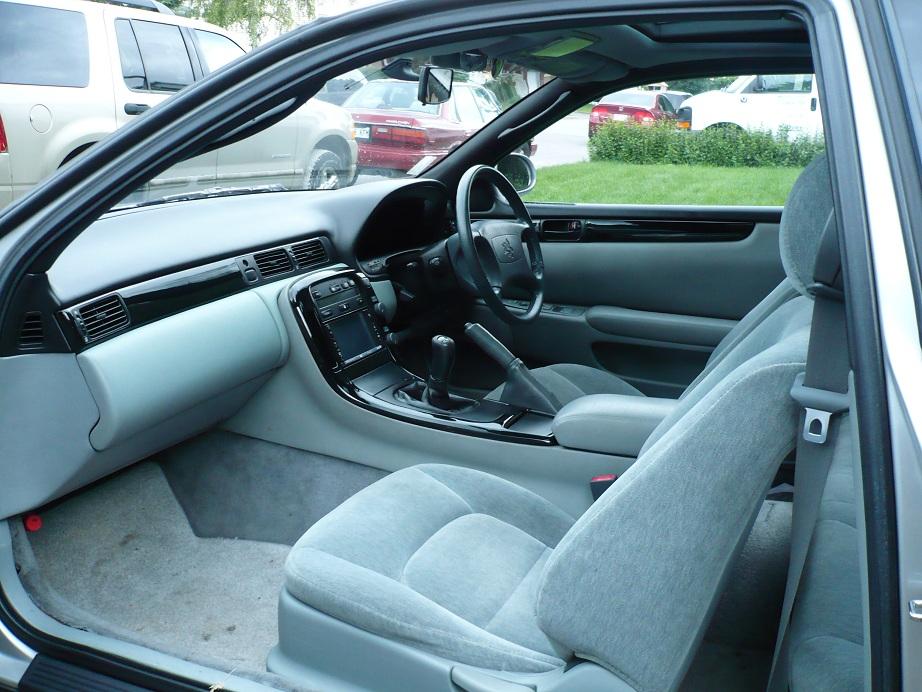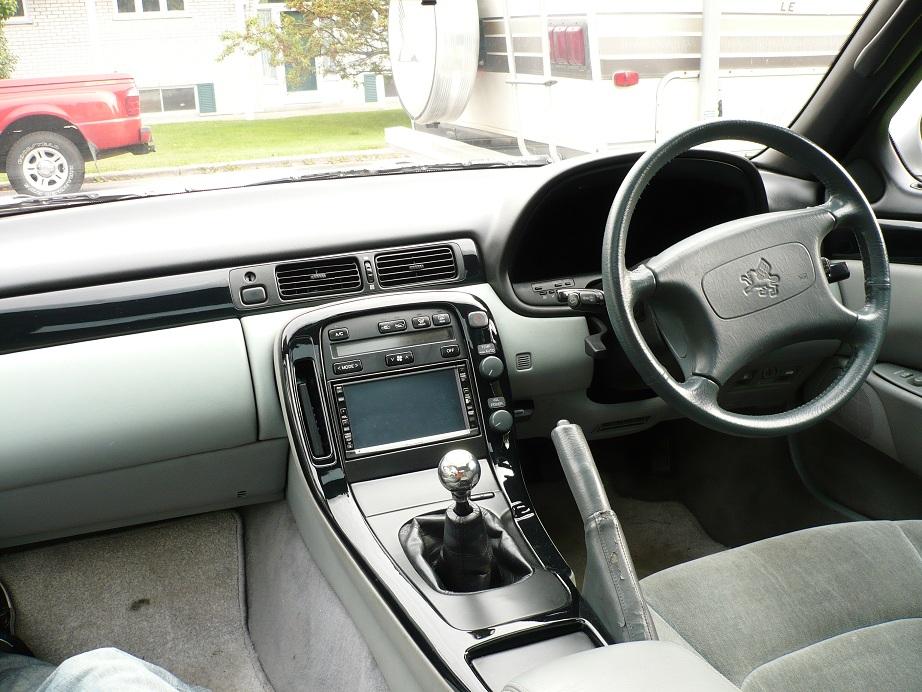 Now that the summer really start, that 1JZ have to sound like it should! So 3 inches downpipe with cat and resonator, split into dual 2.5 inches magnaflow series. The sound is awesome!
Here's a link to heard it. I've made the video 2 days after getting the exhaust.
http://www.youtube.com/user/biturbo6.../2/aQkb1pHarc4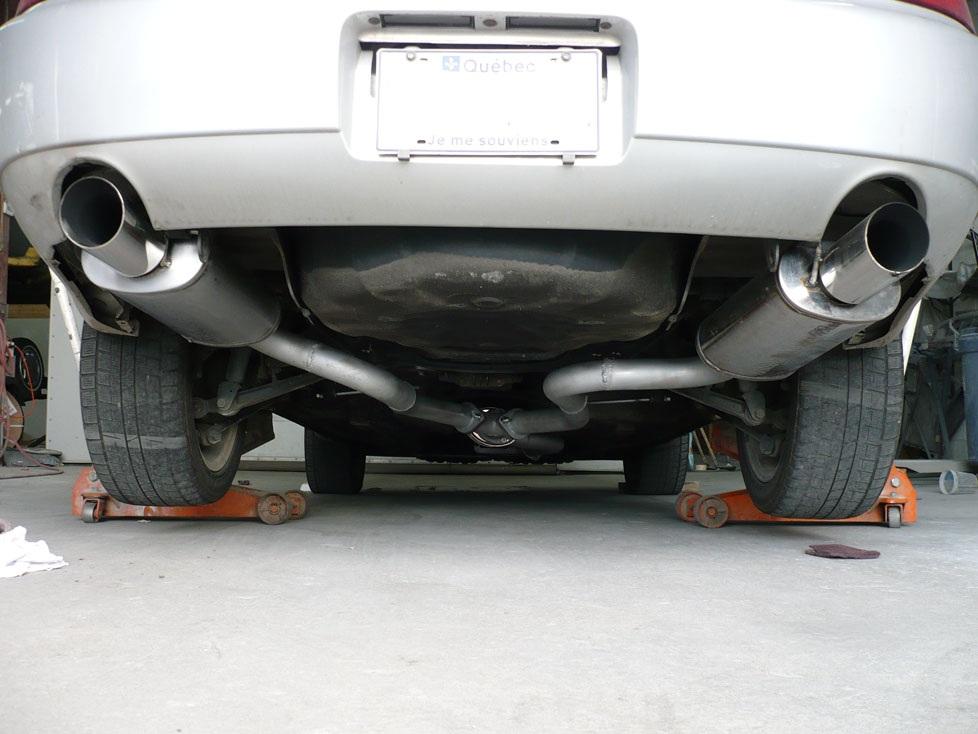 More new things! Got my Greddy Spec LS FMIC direct from Japan!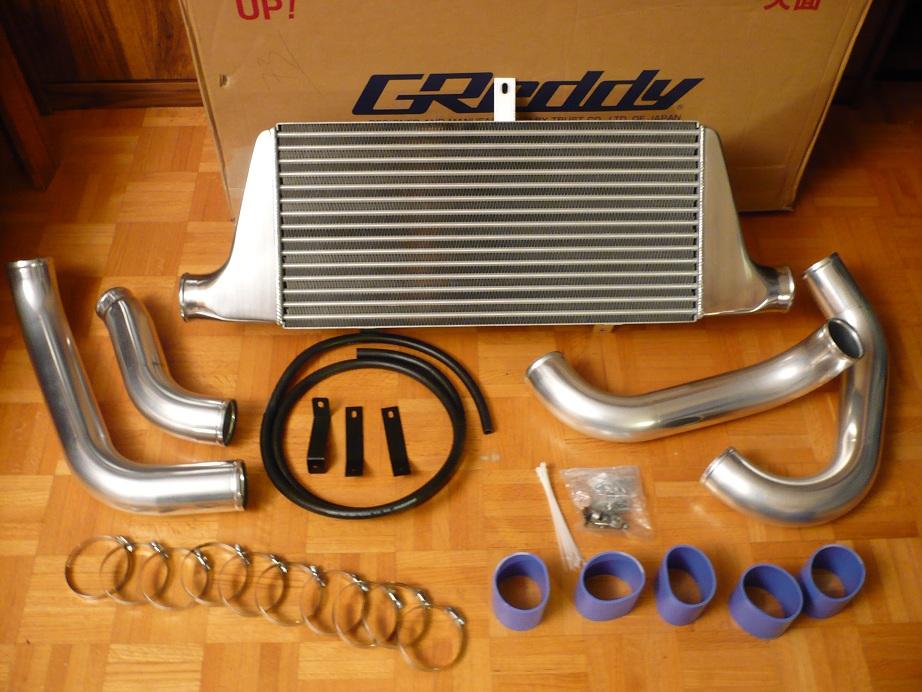 Front Bumper remove!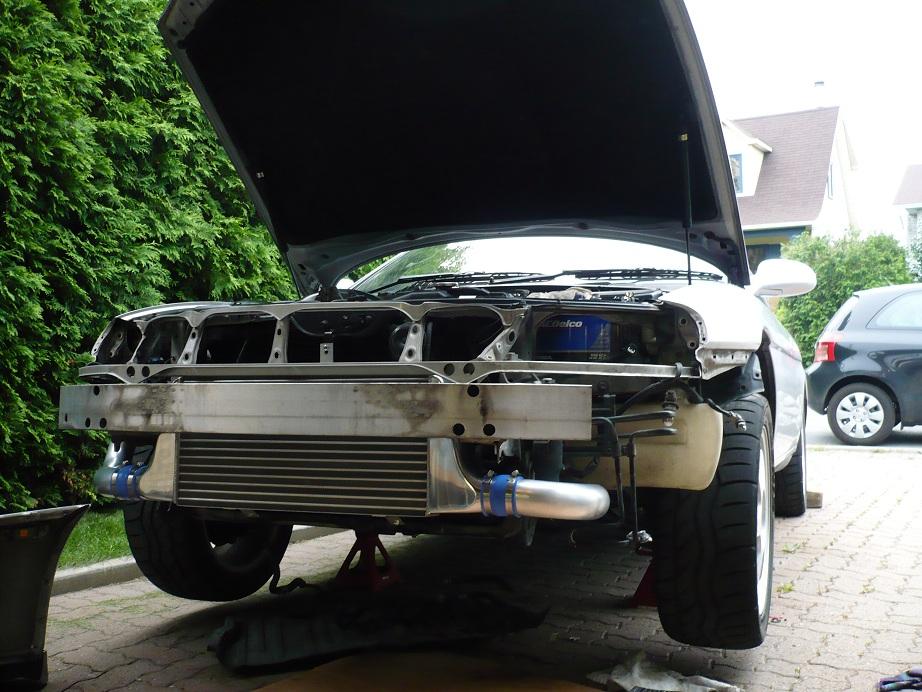 Get my used Greddy Type S BOV as they do not make it anymore! And that was the one I want!
Just freshly welded to the intercooler piping!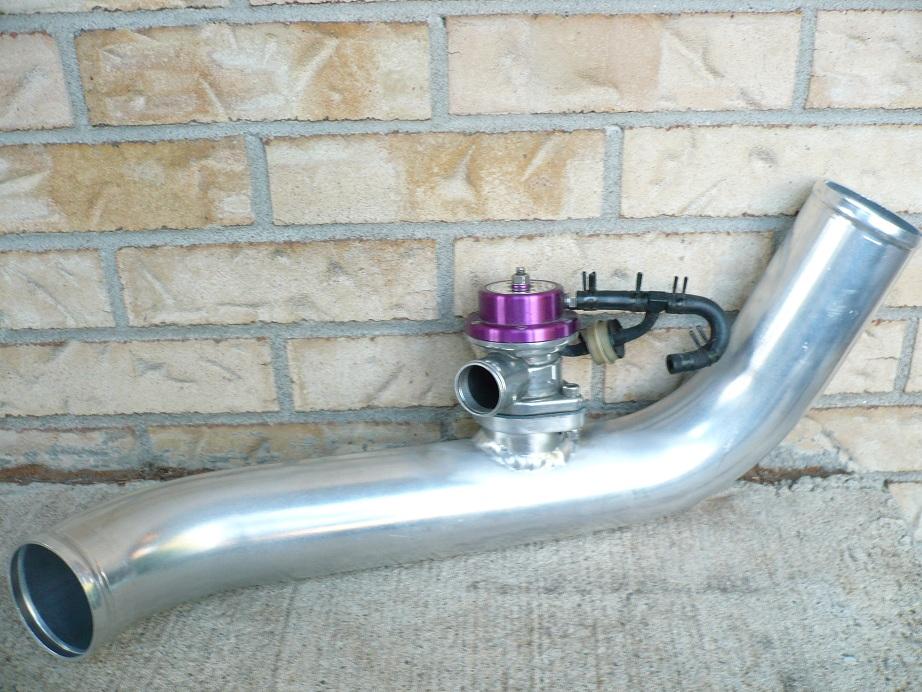 Everything in place now late in the night, and I repair and relocated the PIAA fog that was already in the bumper when I bought the car + installed 3000K HID in them as well as 6000k HID into the projector headlight.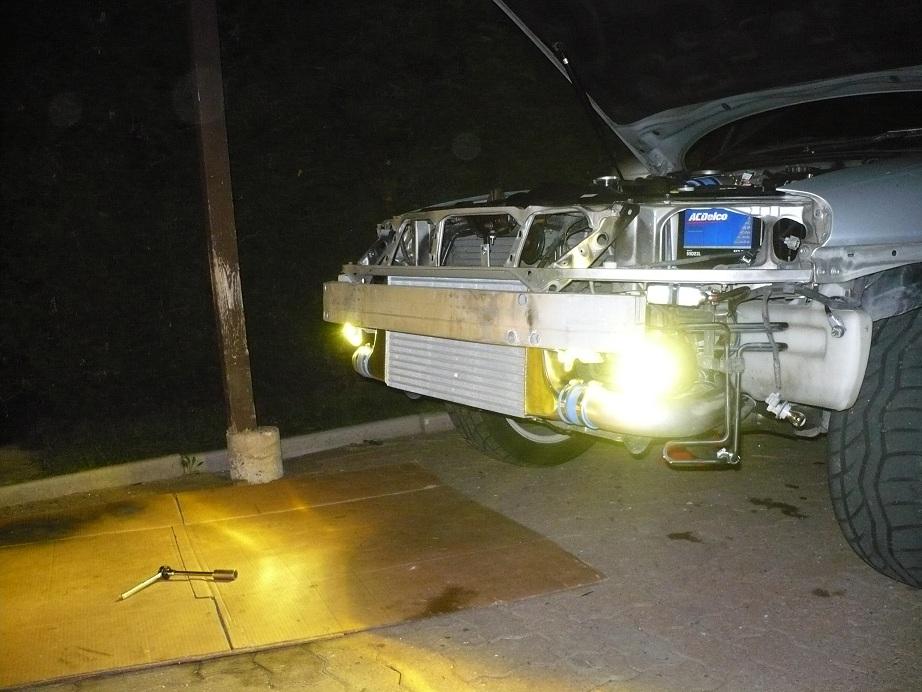 Here what It look like in 2009.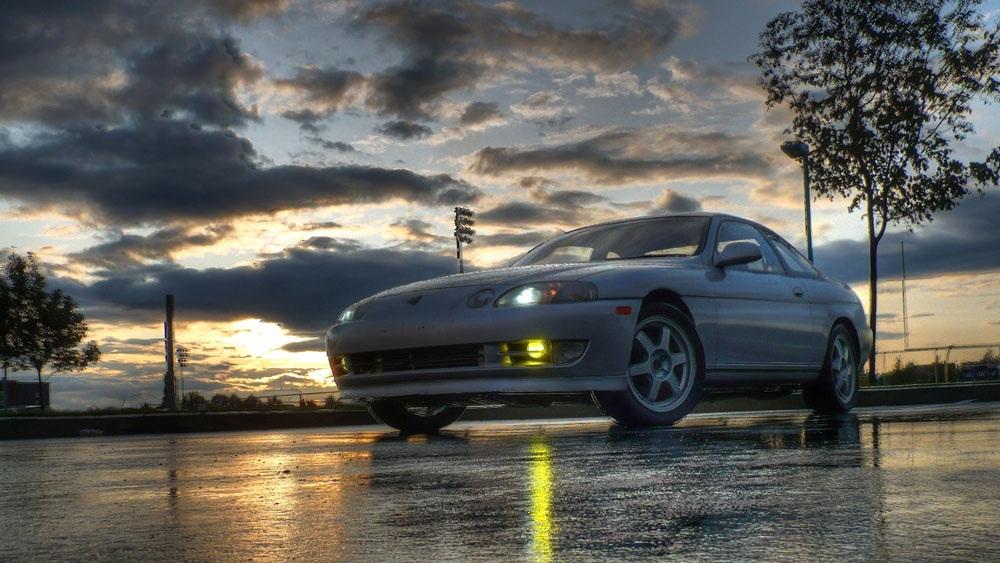 So now in 2010, I've buy several electronics things during the winter such as:
Greddy - Full Auto Timer II
Defi - Link - BF Meter - Oil Temperature
Defi - Link - BF Meter - Water Temperature
Defi - Link - BF Meter - Oil Pressure
Defi - Link - BF Meter - Boost
Defi - Link - Control Unit II
HKS EVC-S
Why the Defi? I LOVE the black finish when It's off and that light up only when It's on! That's exactly like the Digital Cluster! If the key isn't turn in, you ain't see *****! So I planned first to make three hole in the passenger modling and insert them there but in fact opted for a very other complexed way!! I first take the modling alone.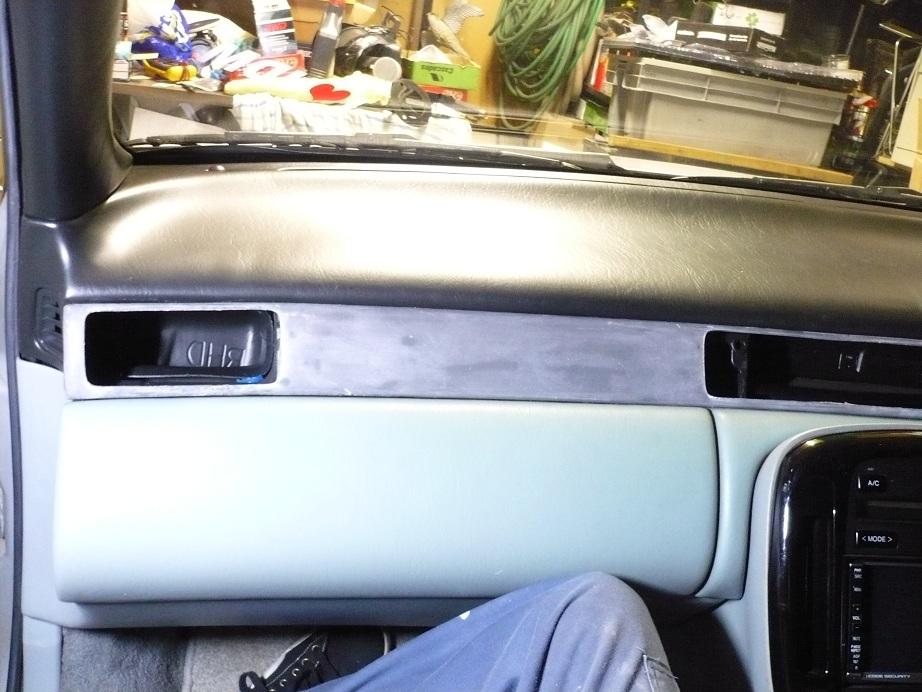 And make a mold of it.(No picture sorry) After what I moid my new modling half plexiglass, half fiberglass.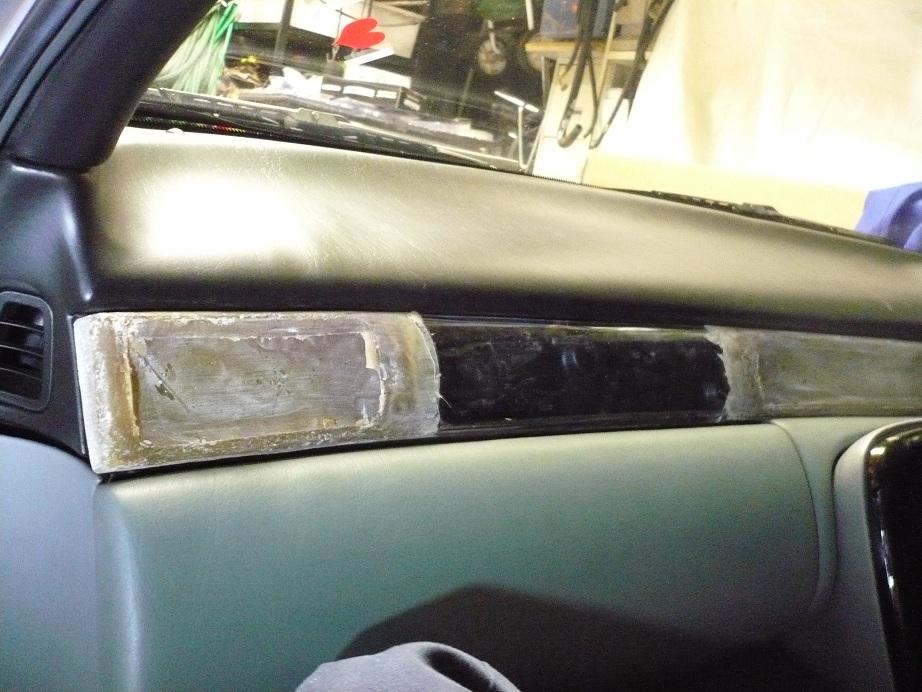 You see me coming don't you? Let put them behind the molding! As the complete 65MM Gauge don't fit behind the modling and that a fully transparent center molding would be.. ulgy and awkward, I've taken my BRAND NEW defi gauge and a flat screw driver, pop the lens out to have only the gauge. (Please make sur first that your gauge work first, because your warranty just go way will doing this loll)
The final objective? Black molding with the center tinted black to match the recently remove gauge lenses!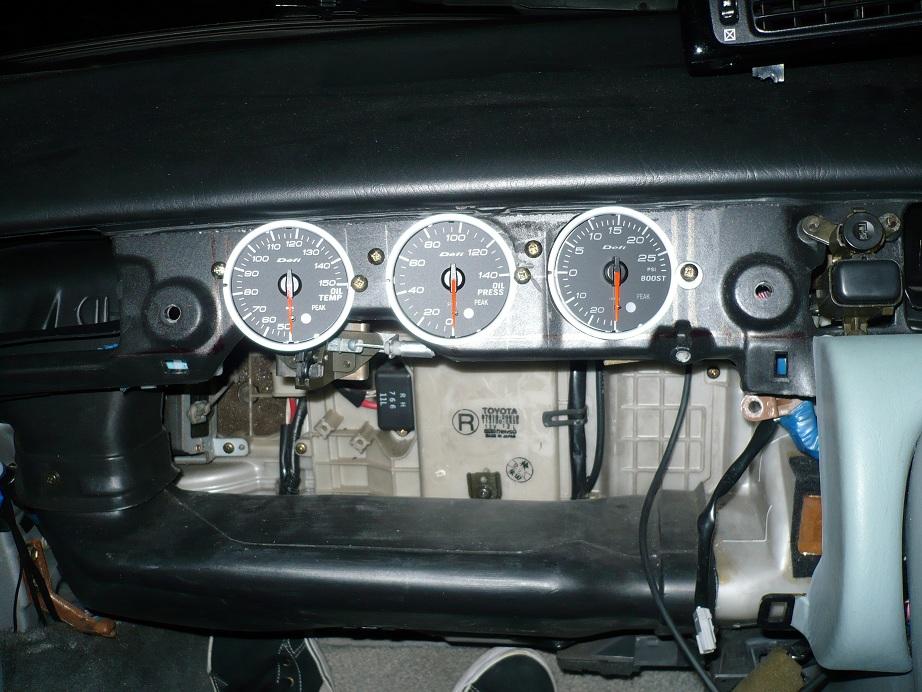 Here's the finish product at night! As you can see, the 4th gauge was fitted under the DVD as well as the Defi Control Unit and my new Bluetooth. As well the other thing you see is the HKS EVC-S that will later never installed.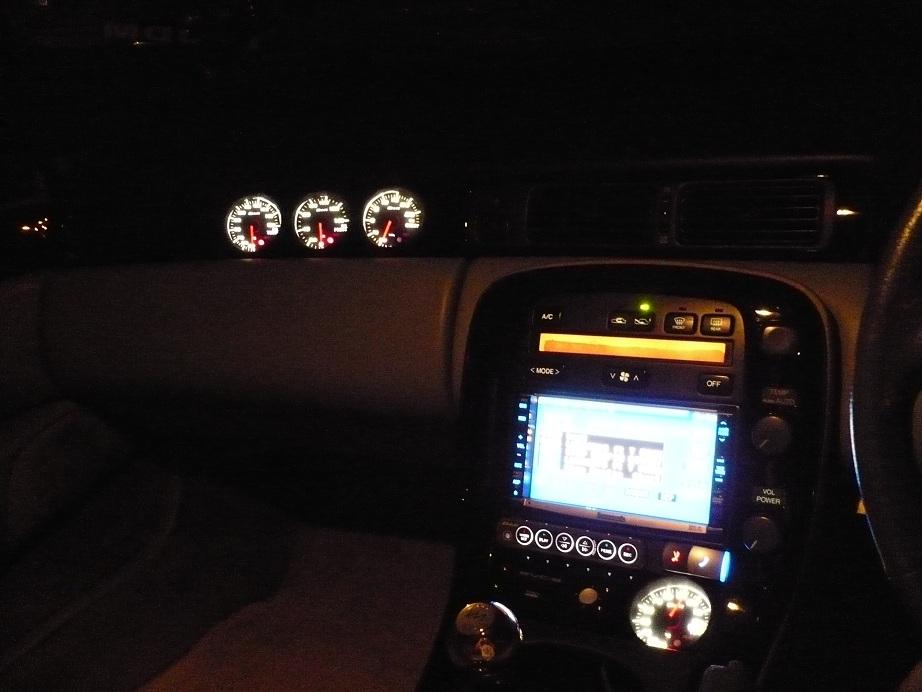 And at daylight.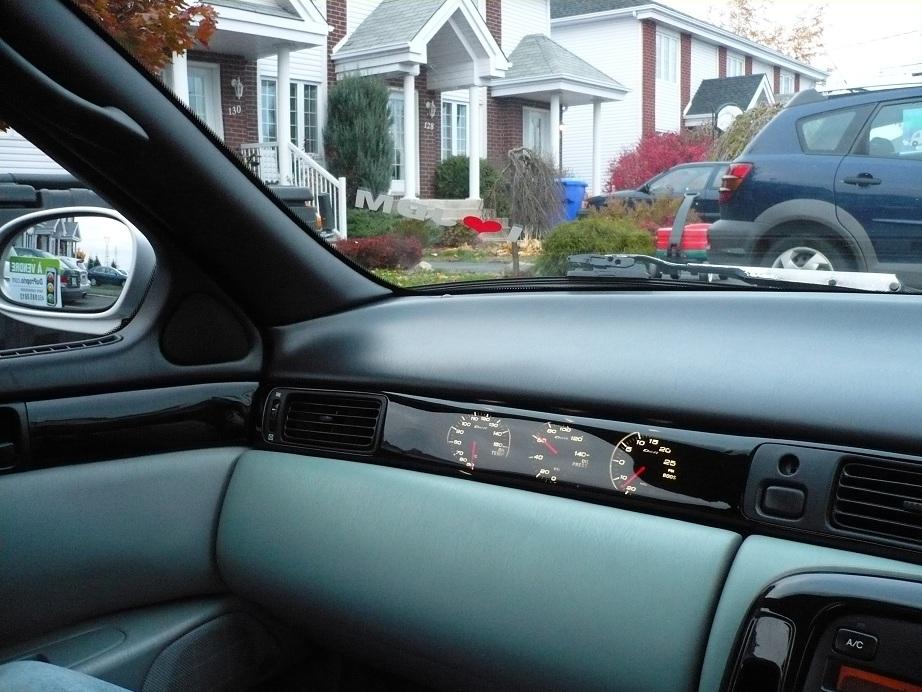 Mid summer.. an mother f****r just go up in front of me in a 80km/h zone with is 1998 Chevrolet Cavalier. The fastest 85-0 I've made! If you look at the damage, it's pretty much more is color on my bumper, and finally a broken braket of the headlight. My car as no rush and is in good condition! Not as much as the "beautiful" chevy I ram into! I've destroy it! His car was totalled thanks to quebec winter and rust rust rust!
But the funny thing about this is that I had bought a oem 97-00 Sc300 front bumper for my Soarer but wasn't rushed to install it.. Well, someone put that Chevy in my way for a reason!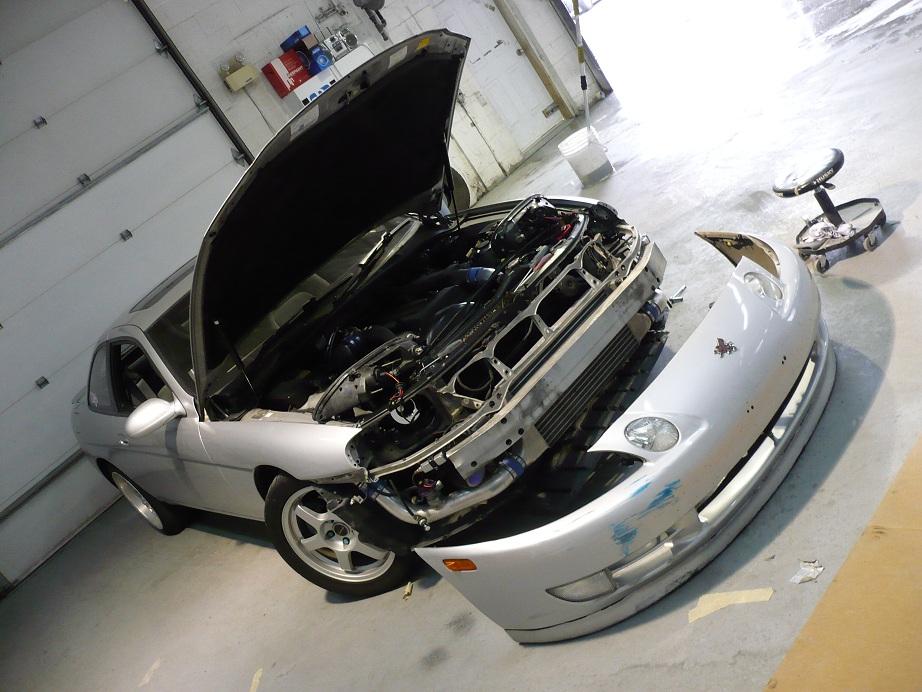 There you go! Freshly match paint!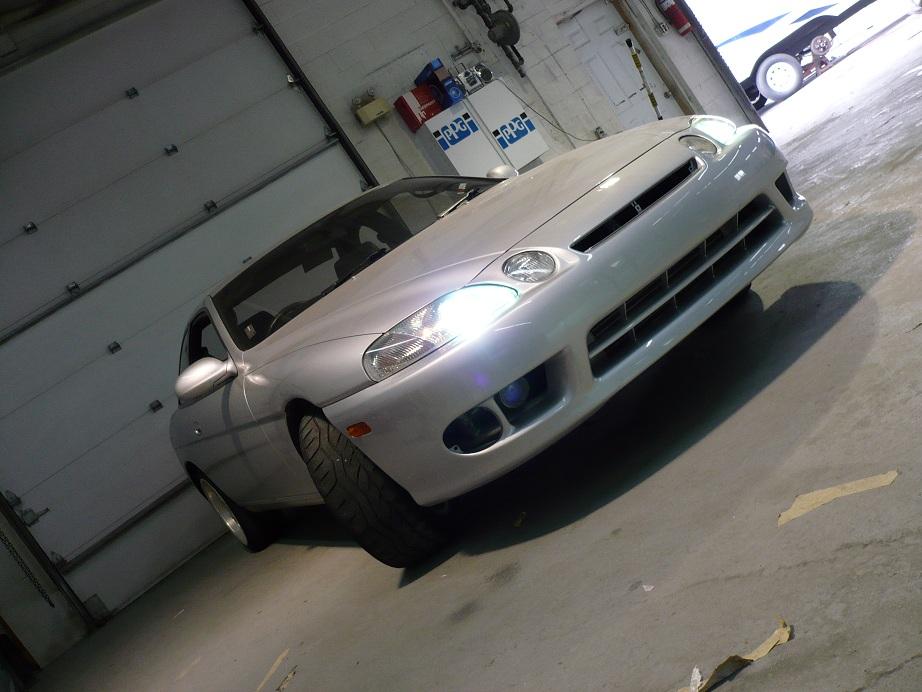 Time for more goodies! Bought Some Rotora Disk Brake, Project MU pads, K-Sport Coilover and a new pair of Desmond Racing wheel 17x9 +35 for more larger tire in the rear. Now mount with 225/35/17 that was given to me. I've got later bigger plan... (275/40/17)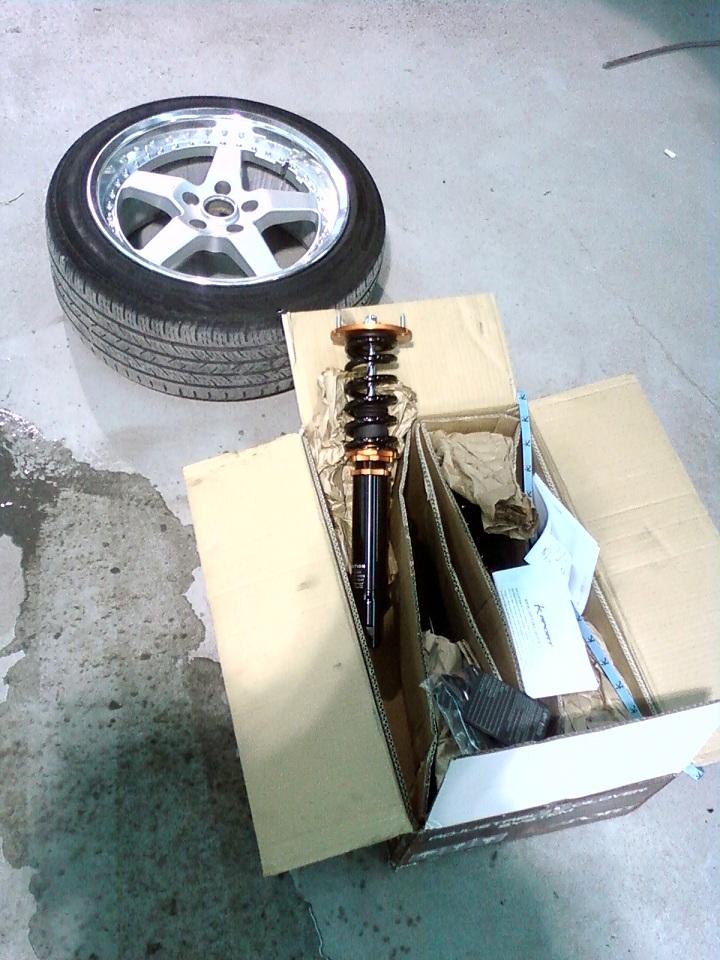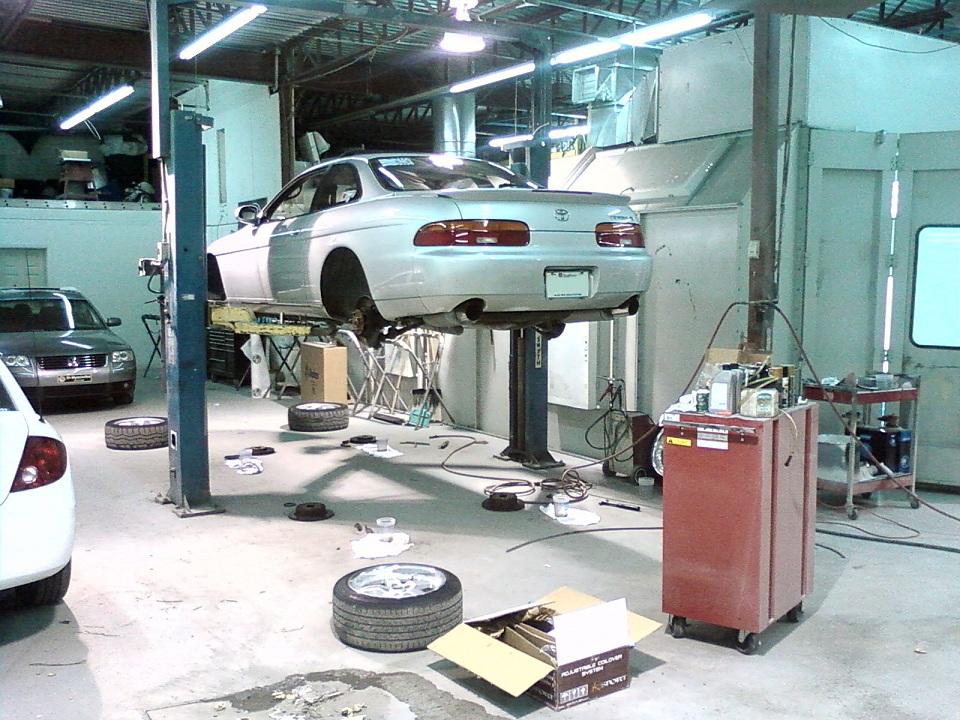 Here's the finish result with my caliper paint in Gold! I love the way everything look!
Now picture of the drop so far!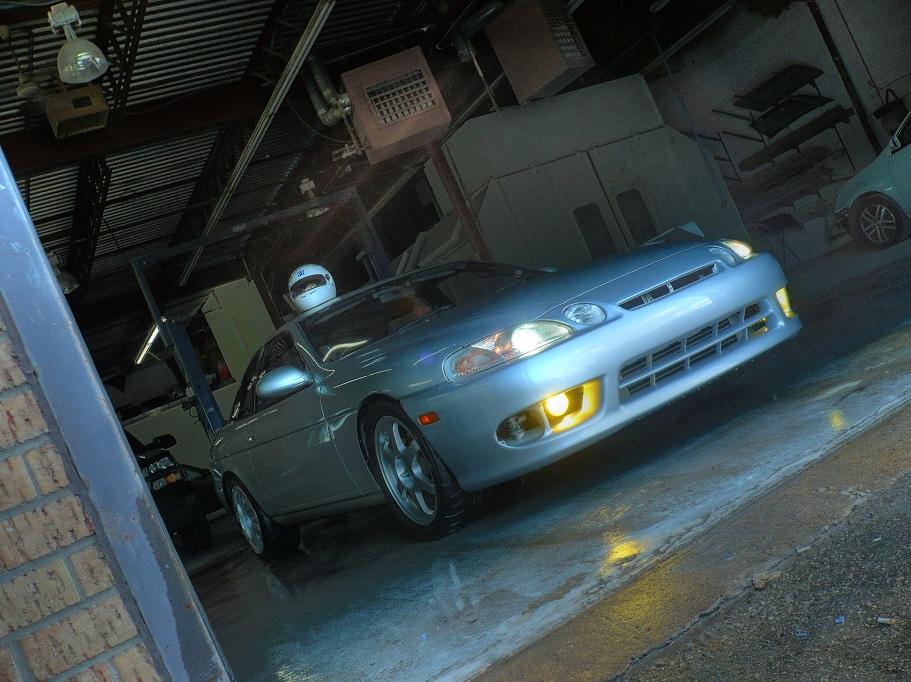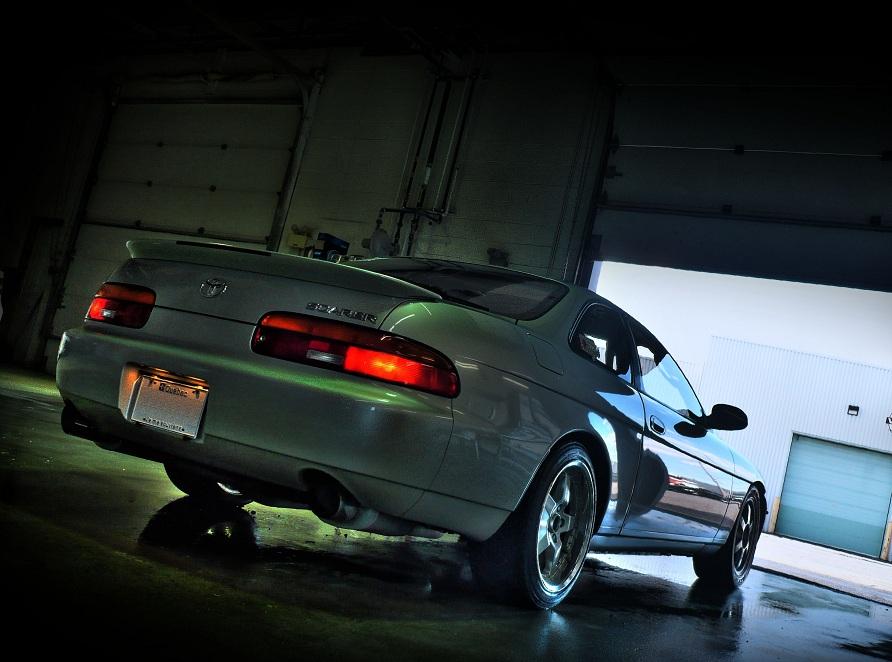 And to finish the season, me and my friend when into time attack! Been to the track 2 times before getting the car store for winter.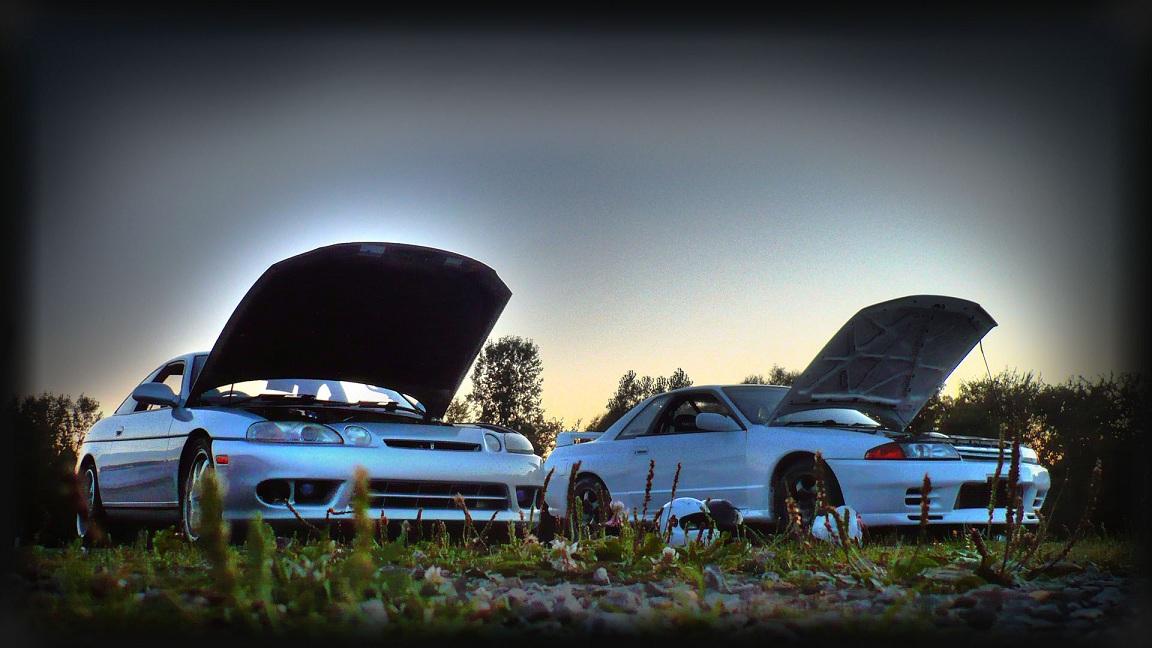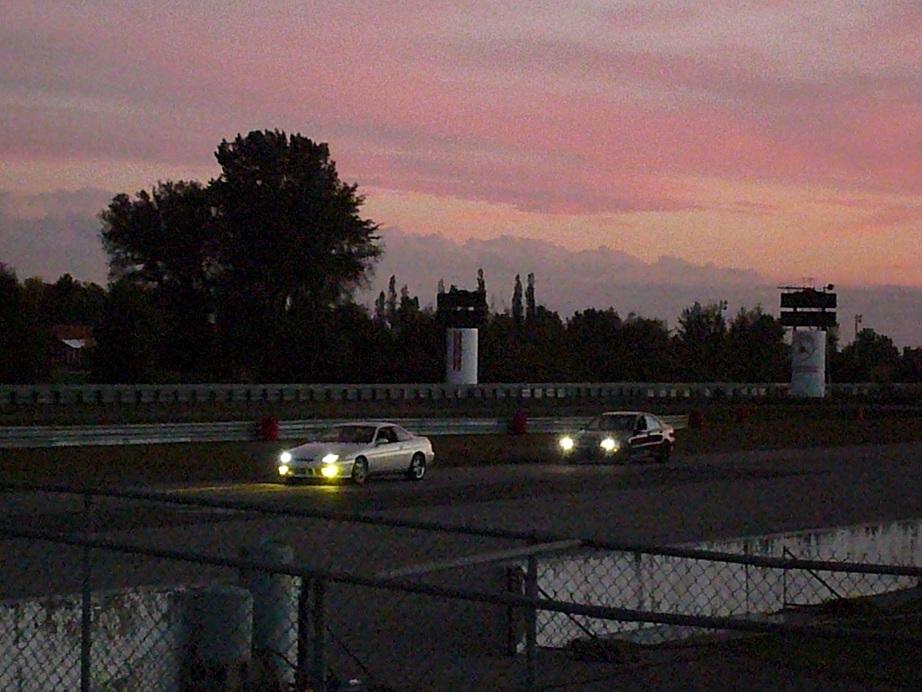 To last, finishing those given 225/35/17!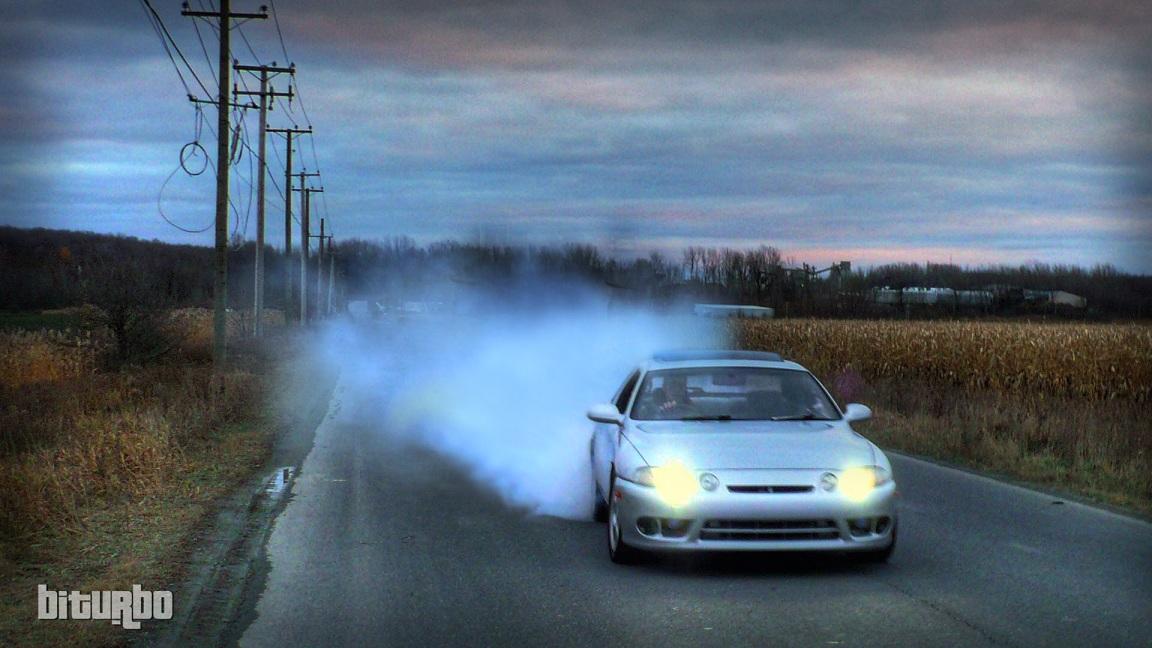 And for the end, a picture of my 2 cars! To the right my recently bought 2006 Subaru 2.5i, AWD for winter, what's better!?


And for 2011 now! I've begin with fresh new Falken Azenis, 245/45/17 Front on 17x7.5 and 275/40/17 rear on my desmond 17x9! Can't wait to get them on the car!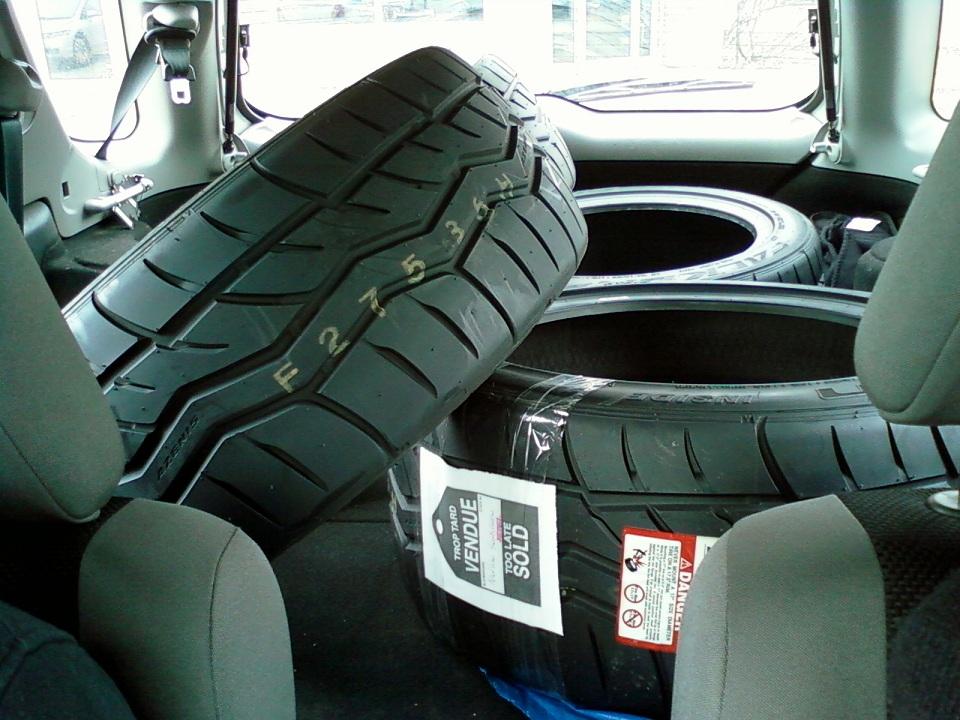 Well.. that's a wide tire.. and it doesn't fit.. as well as upfront, tire rubbing! Tiiiiime for fender rolling!
While there, let's install the APP Stanless Brake Lines!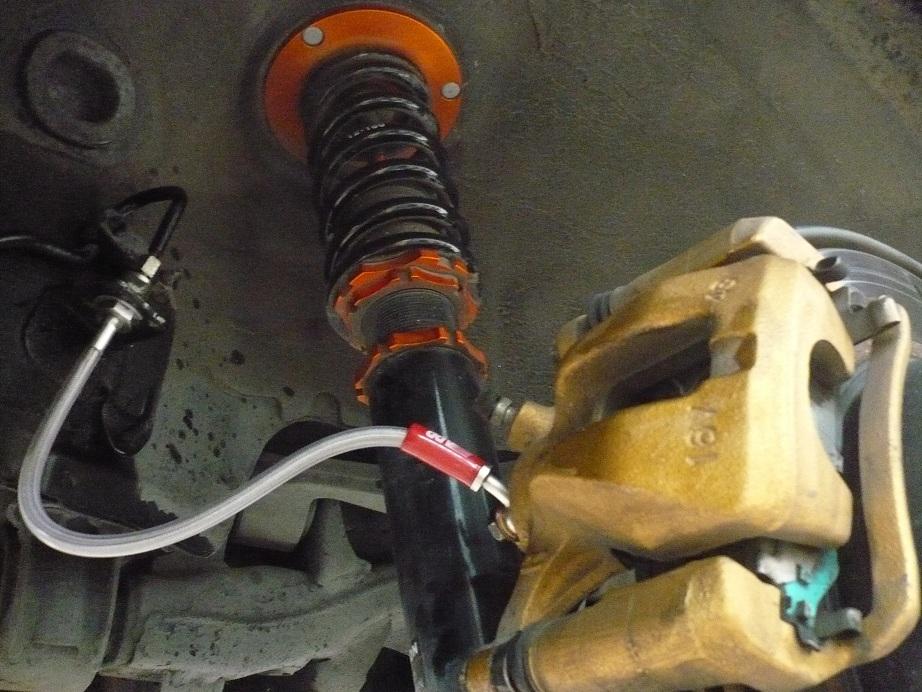 And we've dropped the car a little more! LOVE the new stance!
But what come with lower vehicule? Rubbing issue.. I've gone through my inner fender plastic guard and begin to see the wires... Not goood! By the way, I know I'm not thaaaaaat low but I've gone into time attack again this year, and on the track, it rubbed! The track isn't new loll!
So let's relocated that wiring harness into the engine bay!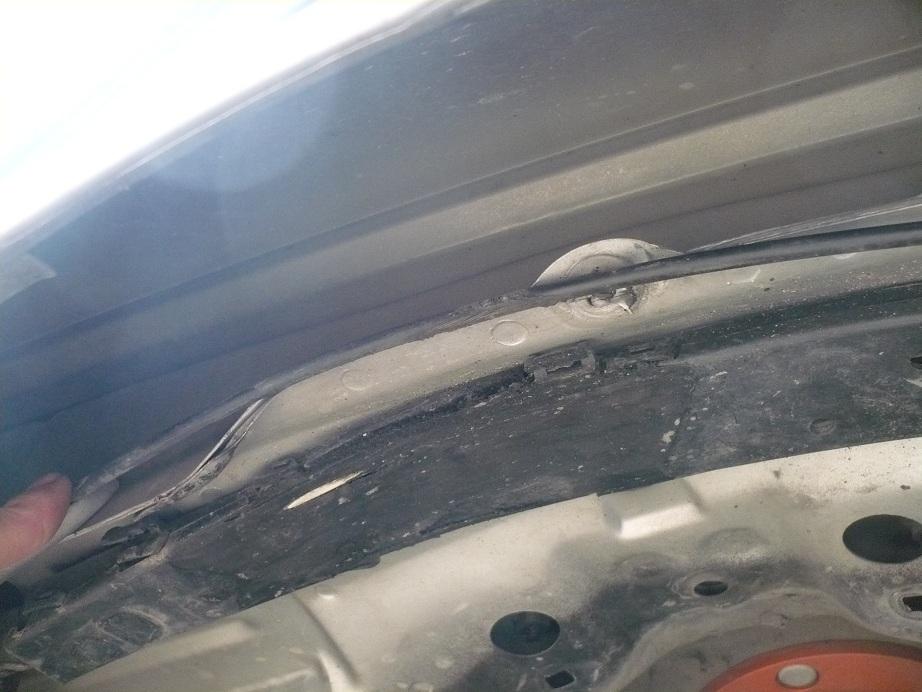 Goodies!!
HKS SLD
AEM FIC
Powerdex AFX
Greddy Full Auto Timer II
Let get those installed professionnally! Walter Turgeon, you're a king!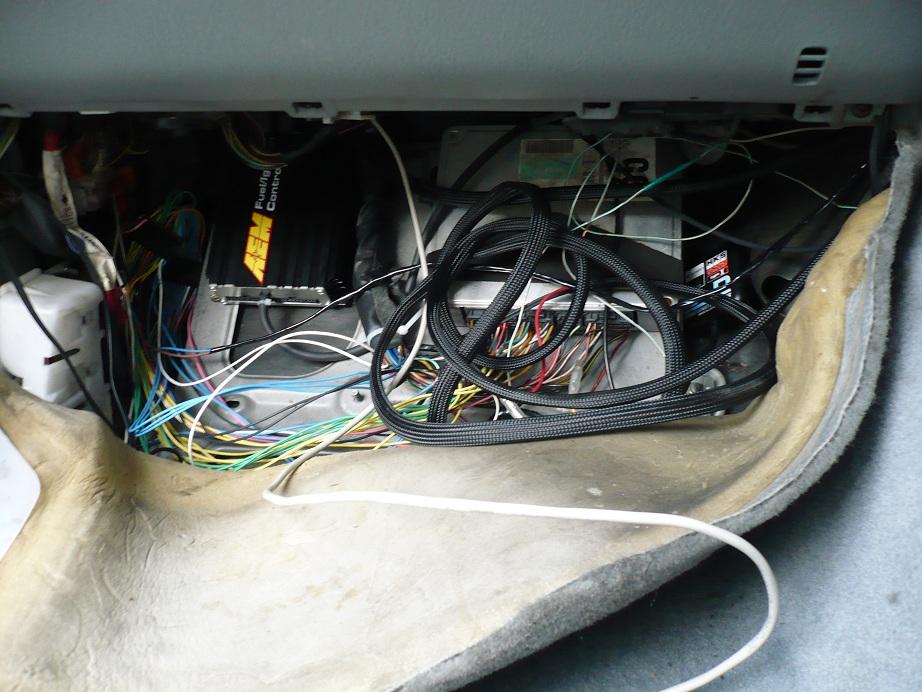 Now that's done, here's a picture in daylight of the interior, the key at off.
And a picture at night, with the car running.
September, I've planned to take the front lip of my old 91 bumper and fit in onto my 97 one! Not such hard but it takes time!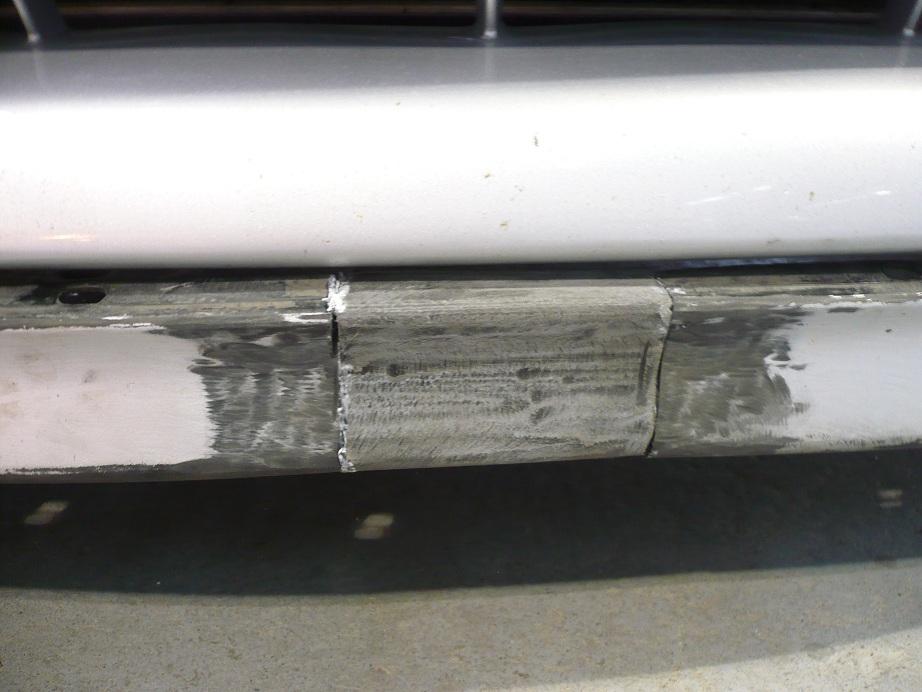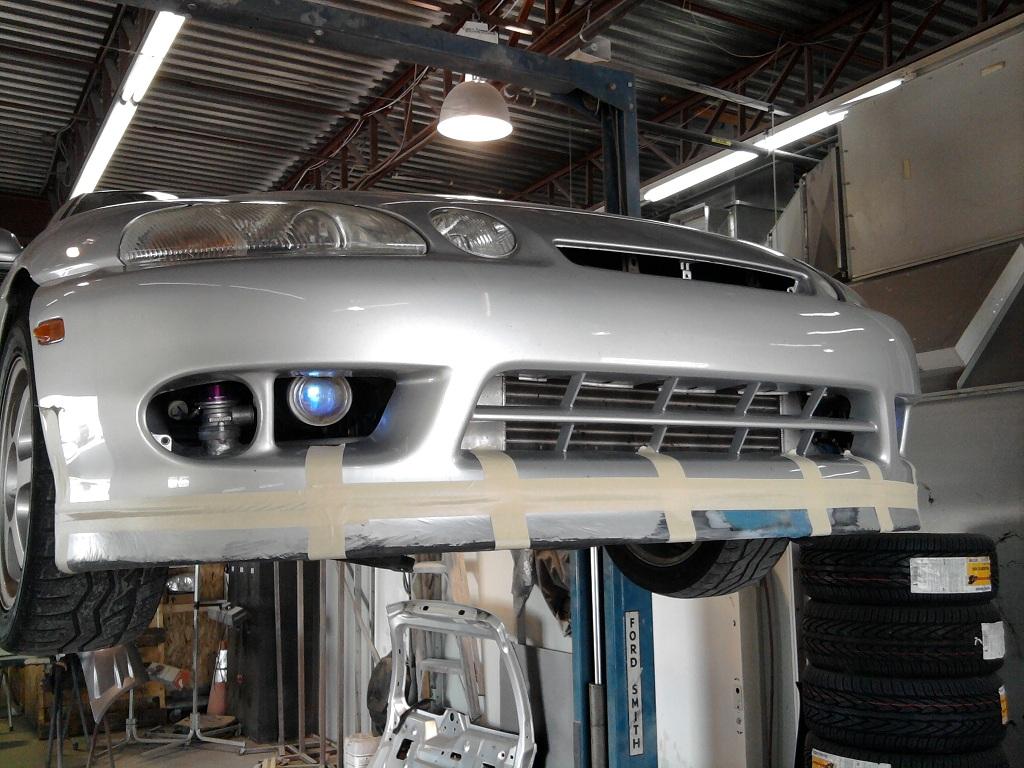 Finish Result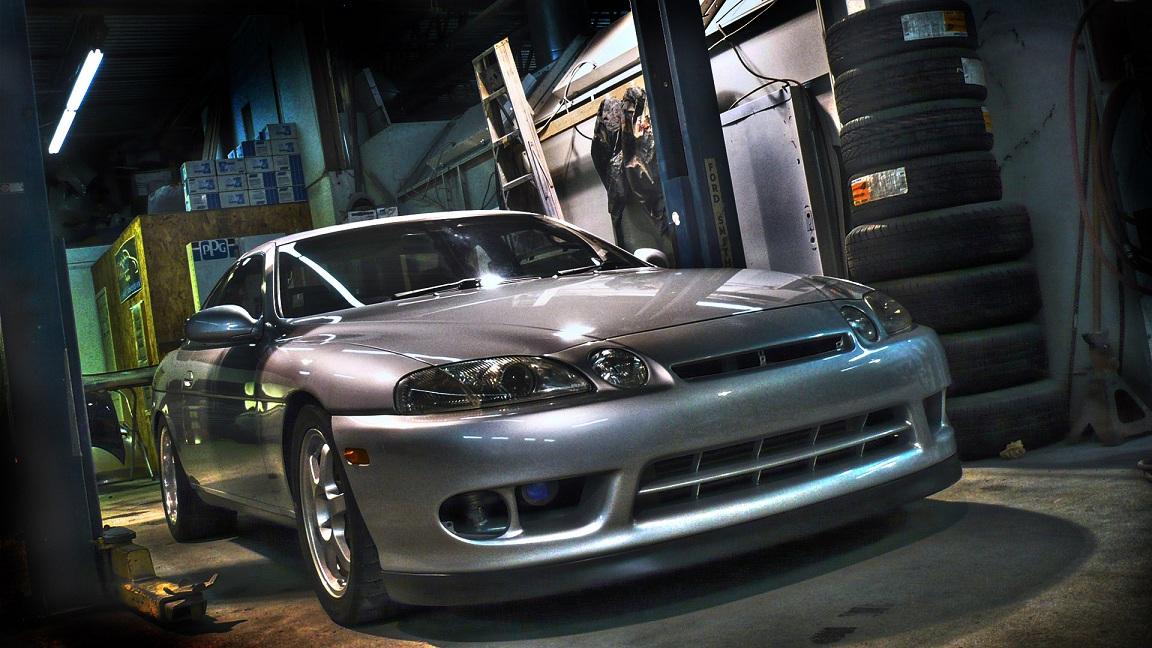 Goodies! Found a nice set of Work VS-XX! Those are the wheels I want since I've seen them live for the first time! Those are front 18x8.5 +45 and rear 18x9.5 +35. Those doesn't fit the car as they are, but I would put 9.5 inches front (fit tight now!) and buy some 4 or 4.5 inches lips for the 8.5 for the rear! I haven't decide yet!
Also decided to paint the center maybe blue!!!? If you guys have an idea other than black of antracite like every one else for an silver car, told me please!
Last meet of the season
And now... the bad luck.. been a fool with the car, have a lot a fun.. and when I stopped, it stalled. It would have talken 30min and my friend's mecanic to re-start the car... result? Broken hard.. rolling on 5cyl... lot of white smoke... what the heck happened?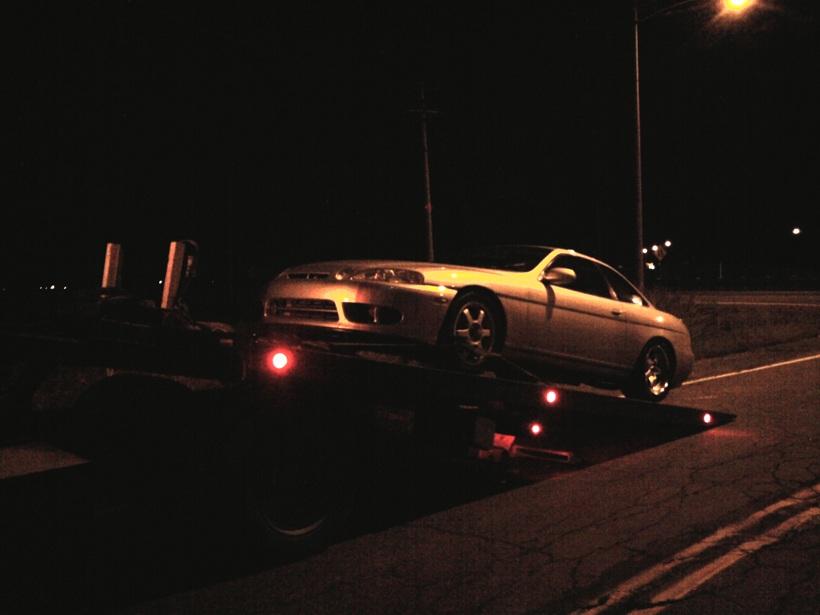 Message to myself, get a tow hook because now everything destroyed!

Let's get to work! It earlier then I espect to get the car store for winter but I do not really have other choice! As you can see I have not planty of room to work! That's my dad's garage so...
Disassemble everything! Get this motor out!
Motor is on the engine stand, we've open it up.. DAMN.. look a the damage!
5th piston have melt a little, 6th piston is COMPLETLY melt down, destroyed, we can even see the ring on more the half of it! Railled 5 and 6th cylinders..
Here's the head.. we were thinking about melt of broken valves but.. not.. they are dirty and have some alluminum dust from the piston on it but....
So here are my options:
- Oversize the bloc and get an oversize pistons set, + sending the head to a shop for maintenance + new turbo because the rear one has big chances to be dead!
- Get an other 1JZ
- Get a 2JZ
What you think?