Builds
Teal Mist 5 Speed Project by food7373
By diyauto
You must be logged in to rate content!
11 minute(s) of a 97 minute read
Teal Mist 5 Speed Project
Compliments of food7373 @ www.clublexus.com
4-10-2012
Well guys, this is my new SC.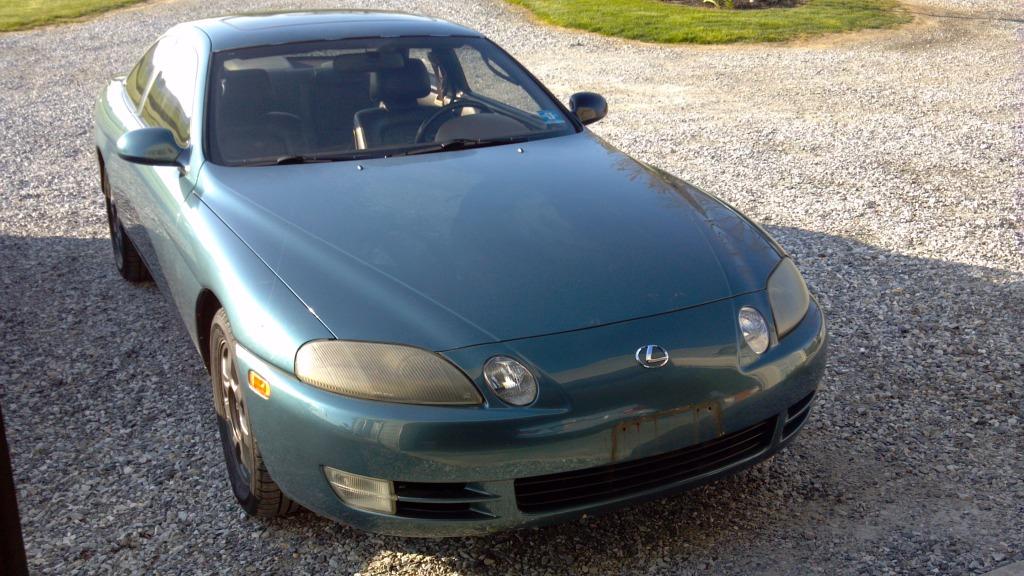 She's a little rough exterior wise, but she mechanically is really strong. I haven't had time to go over and do a thorough inspection of her yet, but it seems basically stock to me except an Injen CAI and slotted and drilled rotors. I just got it yesterday so it will take about a month or so to get everything mechanically up to my standards. I do have a few small questions/ requests though. As of right now I need new headlight. I could either bake these and sand them down and make them look like new, or just get new OEM ones. If anyone has a link to some cheaper ones, that would be great, but if I'm spending over 200, I will probably end up just sanding them. And I guess it's the same deal with the fog lights. If I can't find a pair for under 75 I will probably just work on sanding them. Any links to some new ones would be appreciated.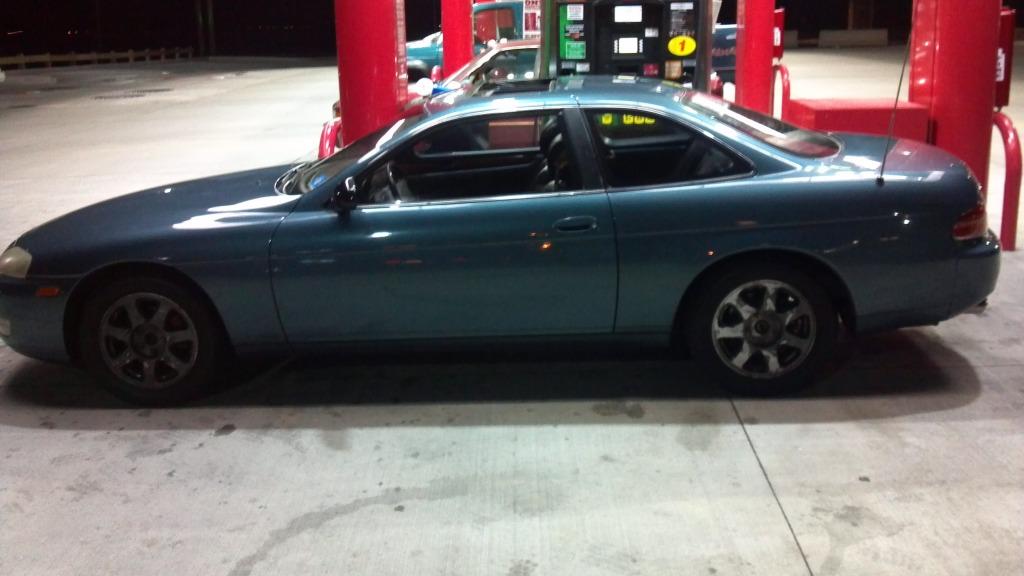 As for the interior, it has mint black leather. I can tell this was a swap from tan to this, but that is alright. I will finish up converting it all to black soon enough. I will try to find a top dash piece because that one is still brown, I will look around for a nice IS300 steering wheel (or something better), and I would like to get black seatbelts as well just to make it all match. As for the lights, I need to take out the cluster and replace one light, but I will probably just do them all when it is out. The radio lights all work, which is good, but the climate control seems to go on and off sometimes and won't let me use the controls at all. Is this usual, or do I need to get a new climate control, or is it something more? I also want to replace the window regulator on the passenger door sometime because the window goes up slow. Other than that, the interior is perfect.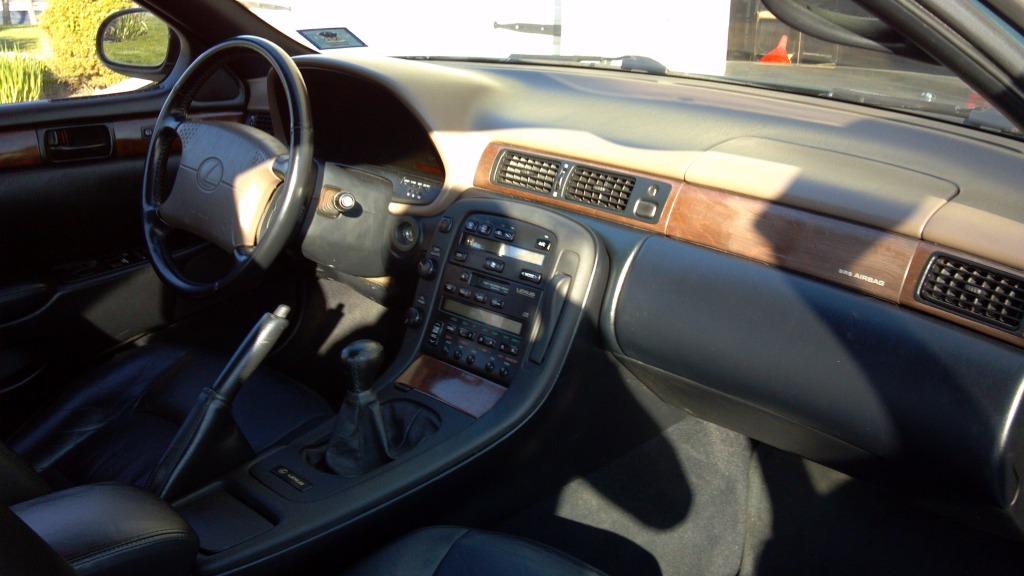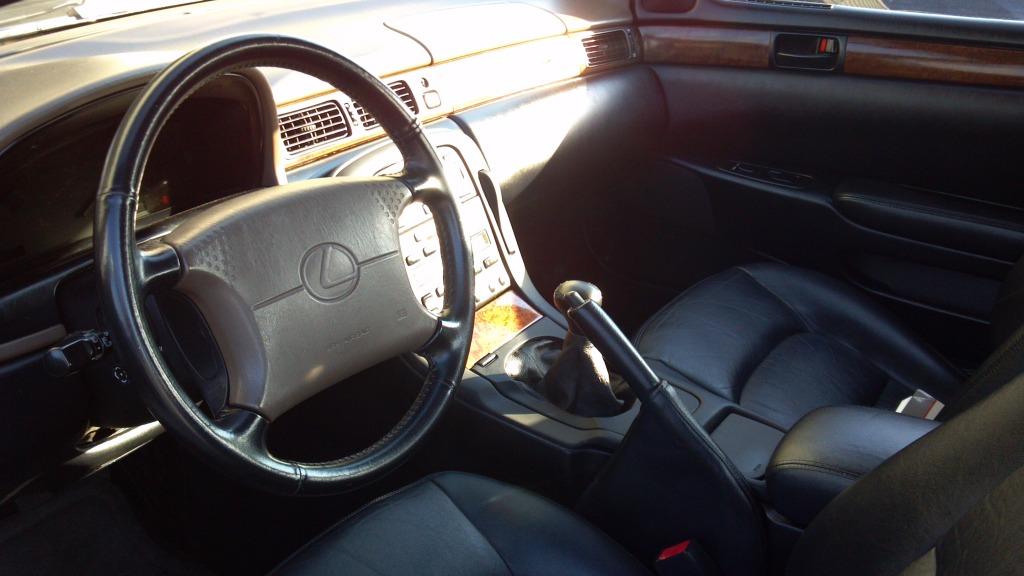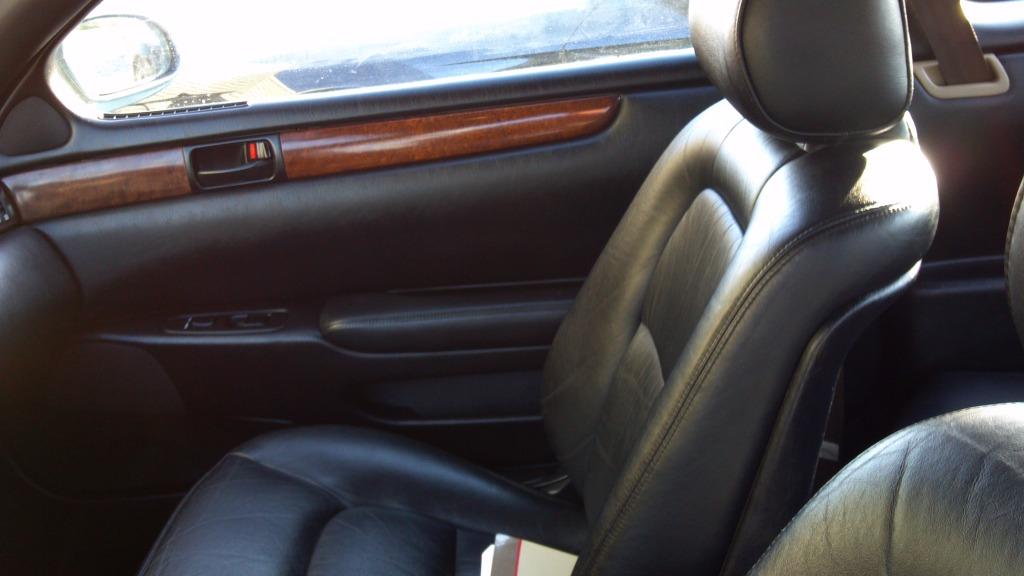 Now onto exterior... I will just make a list of things I want to replace and do
New headlights, foglights, and tailights, (any links to cheap ones for these would help), Front bumper and trunk need painted because of clearcoat and paint peeling, the passenger side quarter panel has a small spot where it was bumped and needs to be fixed, the trunk needs new hydraulics (link to one of these would be appreciated), I need a new teal colored driver side mirror, Antenna motor works but doesn't always make the antenna go up and down ( I don't know if there is a fix for this, or if I need to replace it), and the last thing that really bugs me is the gas cap door. I press the button but when I go around to push it open, it won't. I need to hold the button and have some one open it separately. Should I just take a dremel and carve out the small place that holds the door closed, or is there an easy fix for this?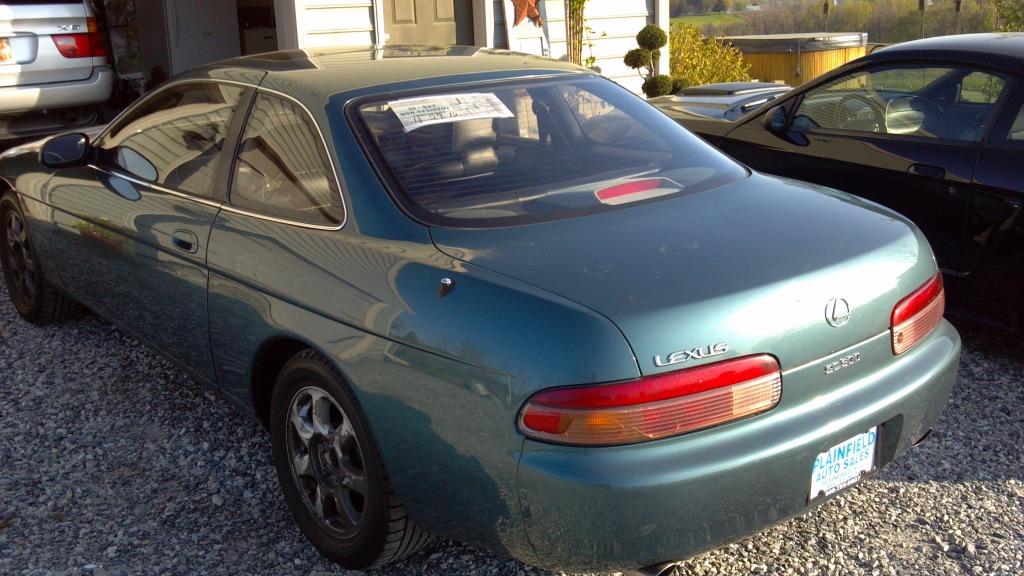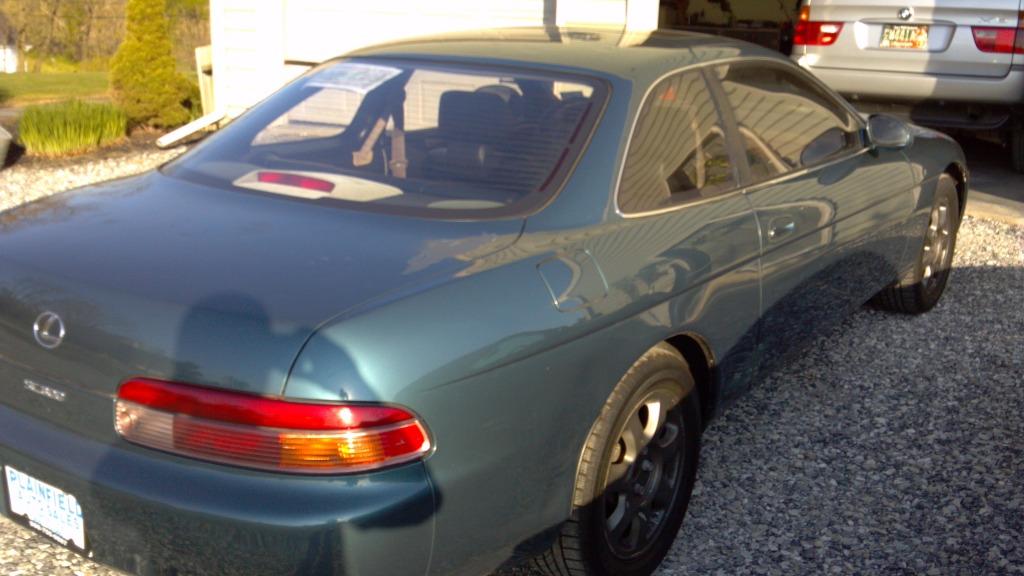 And the final place of interest is the motor/mechanicals. The engine seems to run very strong and idles perfect. The clutch is good as well. I want to get around to replacing all fluids pretty soon. I also want to replace plugs, the plug wires, and cap and rotor. I will check how much pad is left on the brakes and debate whether to replace them all. All new filters will be on the way very soon as well. As for the suspension and wheels, lets just say it's in 4x4 stance with muddin' tires right now, so I will get around to something much better (did I hear Ford Racing FR500 wheels maybe since I have some?) I also might possibly replace some bushings, but that all depends on how much money I have in the near future. If there is anything I specifically should know or replace soon just for maintenance, please let me know. Thanks guys, and enjoy the pics! Let me know if you want more!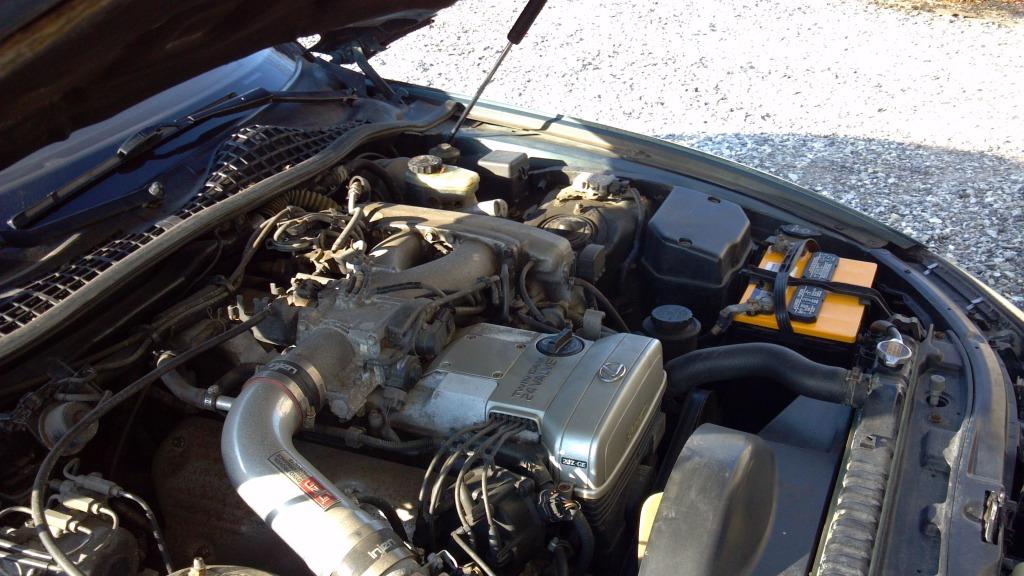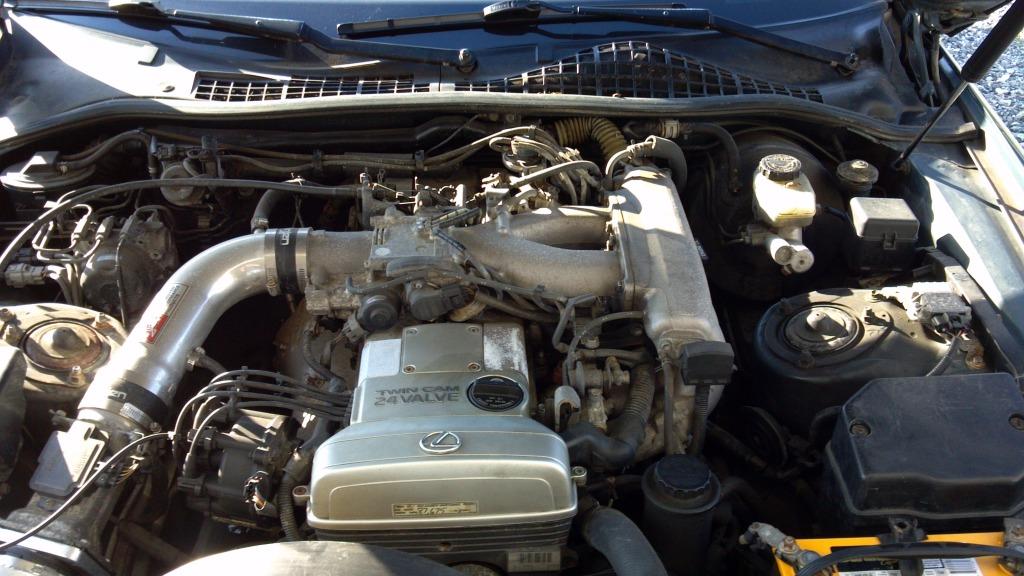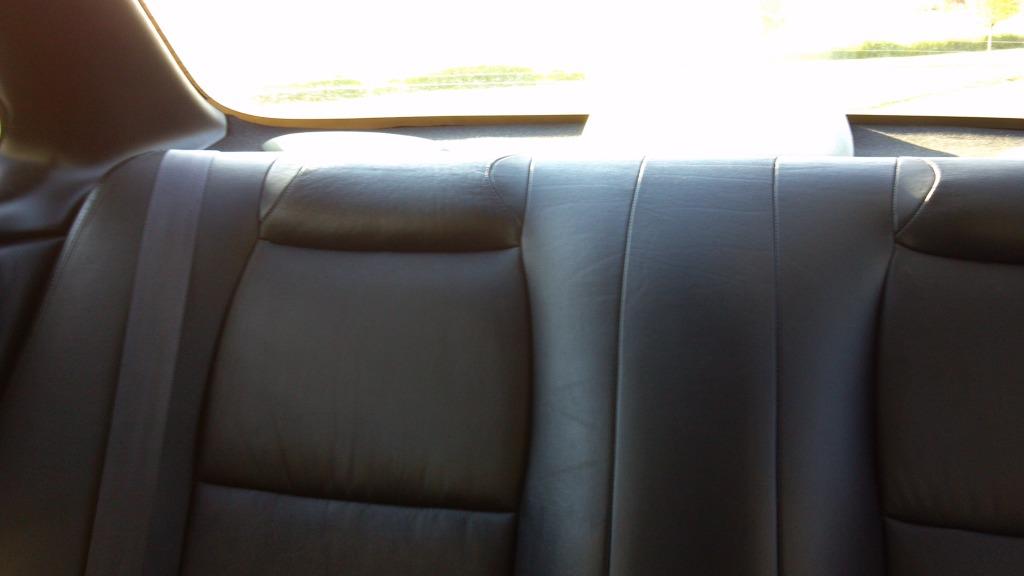 Well here's the first mini update. I just did a little cleaning inside today and did some small stuff. I took out the radio/climate control unit to try and figure out why the climate control kept shutting on and off. I didn't really see anything but it seemed like some of the connections were causing it to shut on and off so I just made sure they were all good by taking them off and replugging them in. I have to say though, it is kind of a pain. I don't have small hands and it is a bugger to take everything out of there. Not to mention if I drop a screw, then that screw will most likely not be found again. Haha. Well here are some pics. The Climate Control Unit hasn't crapped out again yet so let's pray everything is okay now!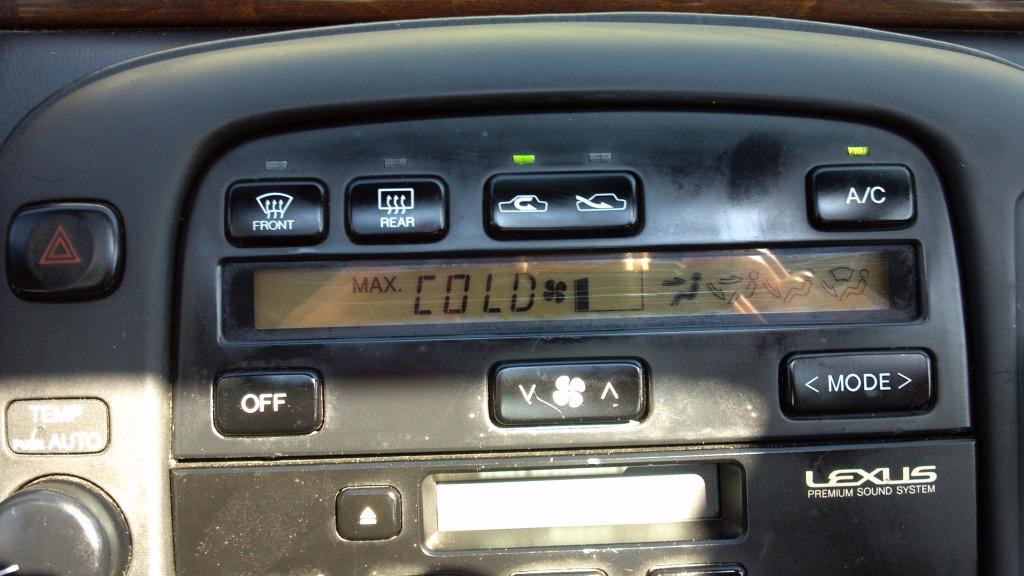 It works now!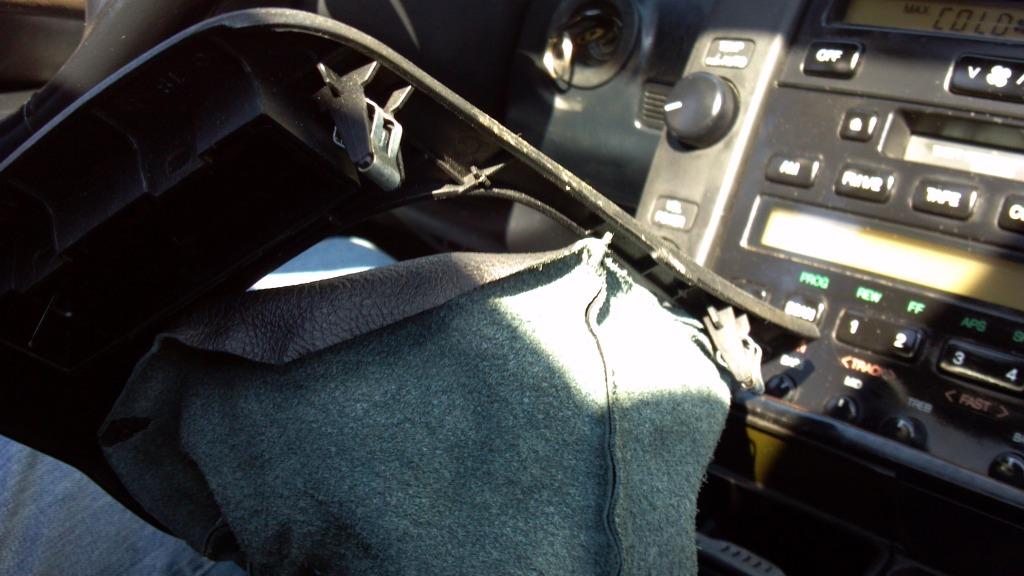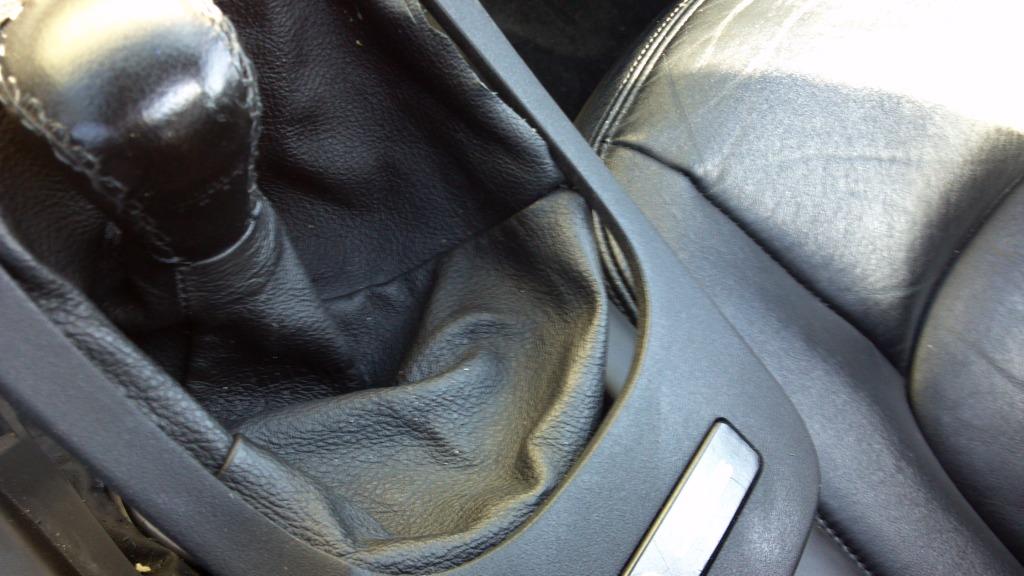 My shift boot isn't attached to the plastic piece. I can not figure out how to get the shift knob off to take the boot off too. What would you guys recommend?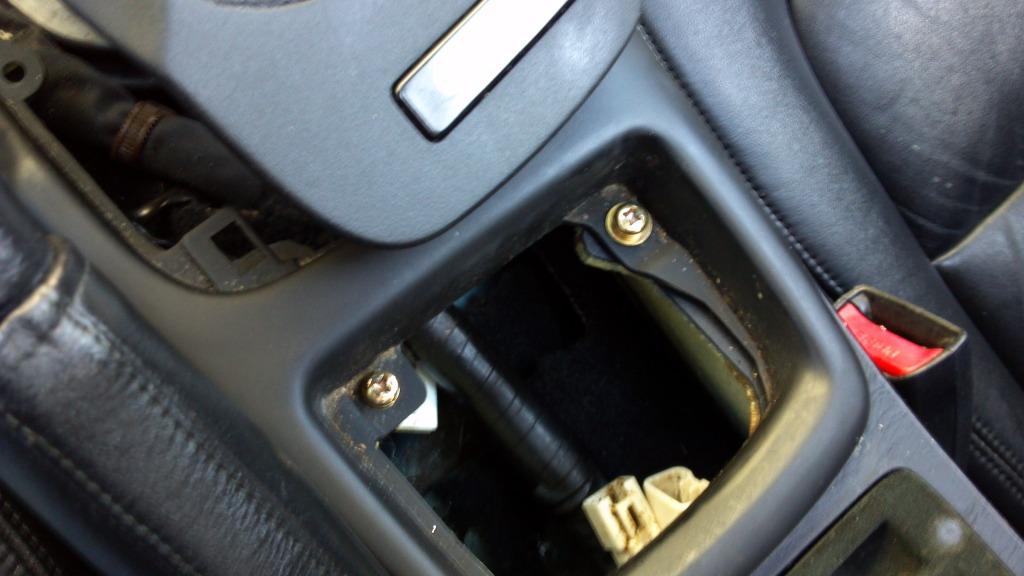 That to me looks like a mouth waiting for me to drop a screw so I will never see it again!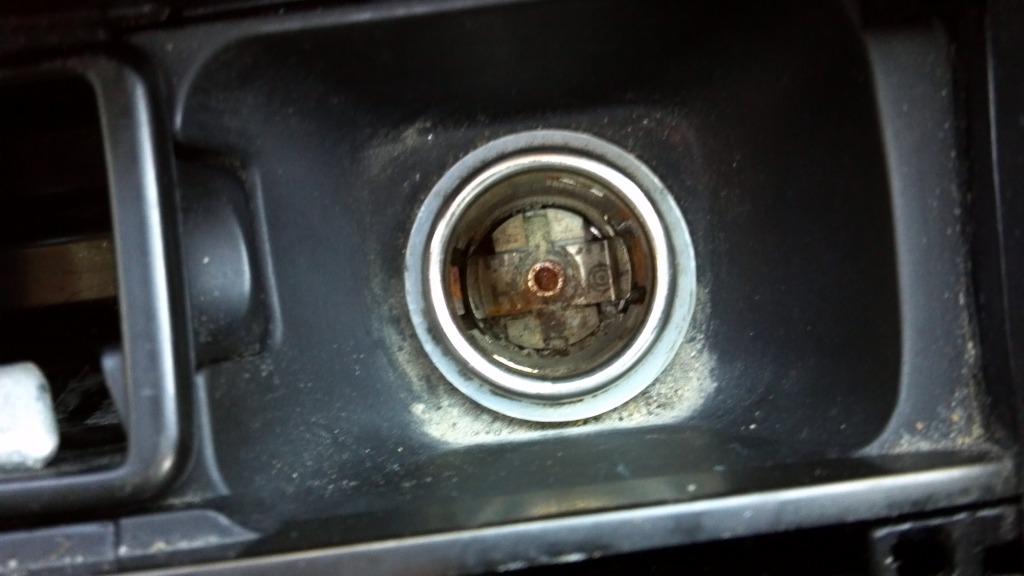 I used my GPS to get home last night and was wondering why the fuse blew the whole way home because my sunroof wouldn't close and some lights weren't working. I guess we now see why... That needs to be fixed asap!
Well guys I got around to changing the oil and running seafoam through the system. I also would like to to update that the climate control still goes on and off.....

As for the seafoam, it worked great as usual. I poured 1/3 into the gas, 1/3 into the oil, and 1/3 into the pcv hose. It smoked pretty good after I let it sit after pouring it into the pcv hose. I then drove it out and about for a tad bit.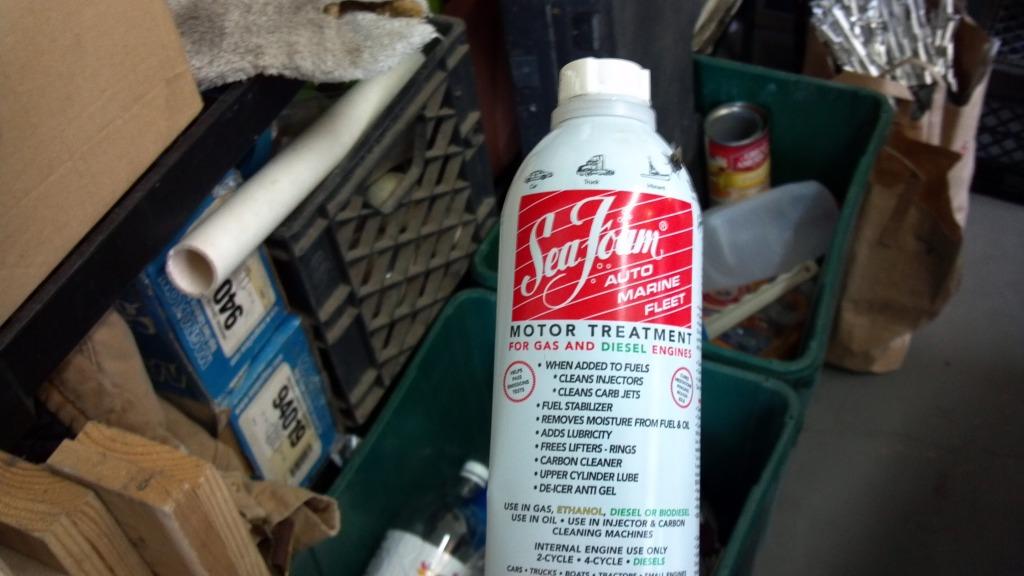 Good ol' can of Seafoam.
So after the Seafoam and drive, I changed the oil. I didn't realize the oil filter was such a pain to get to. It's not terrible, but it surely wasn't a good design. I used 5w-30 Mobil 1 w/ a Mobil 1 filter.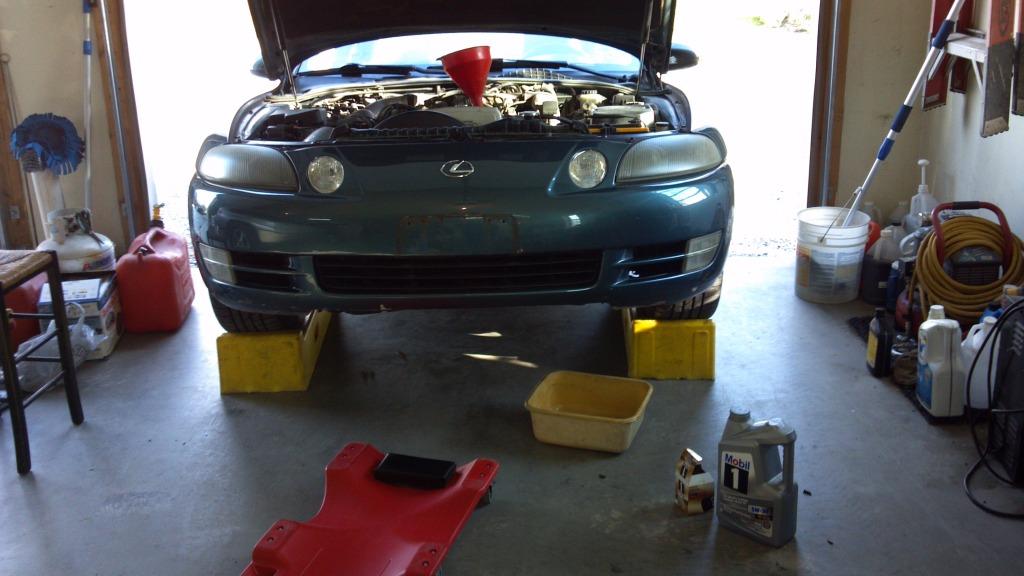 Getting setup for the first change!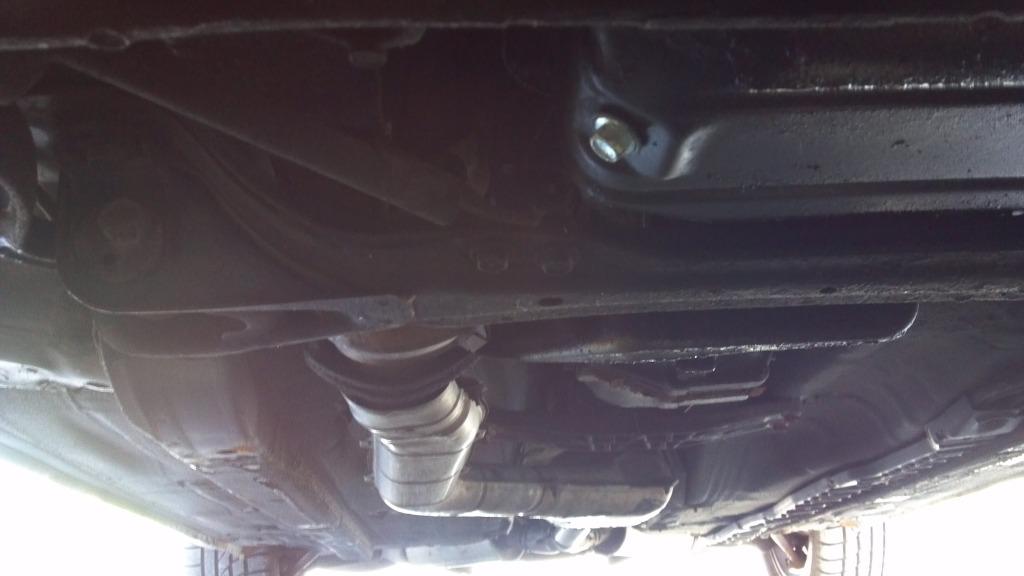 As you can see, there is a new oil drain plug, that's a bonus.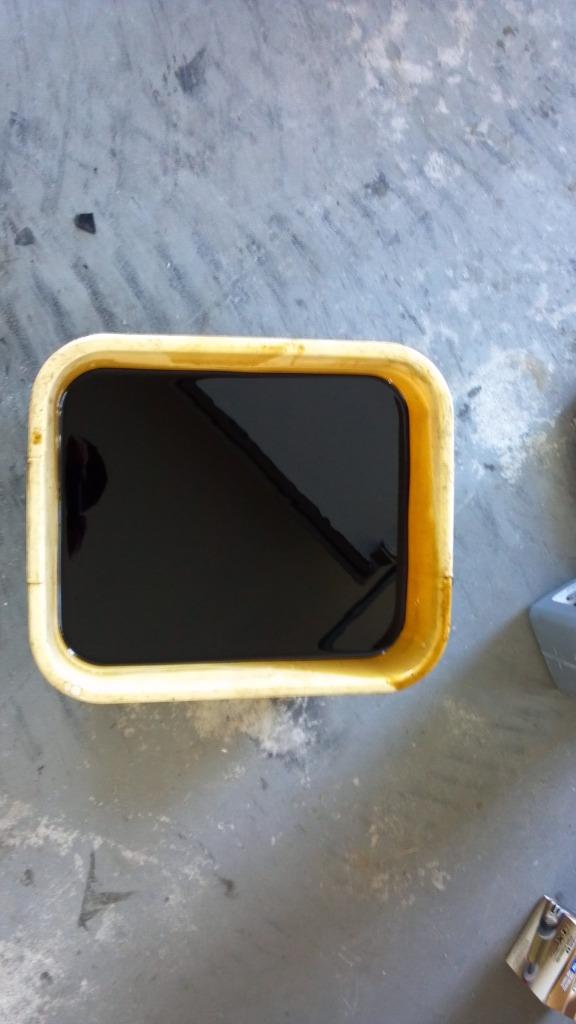 I ended up getting more than 5.1 qts. out.... ? But I'm not complaining too much, the oil wasn't filled with coolant or any other debris. It also had a Mobil 1 filter already on. But anyways, she purrs pretty good now. Hopefully I will be ordering new plugs and wires tomorrow, and recommendations on plugs? I'm leaning towards NGK 5464's. I also was able to figure out the problem with fuel door, so it's good now, but I discovered something else. I plugged in a cassette and it did not want to play it. It was one to adapt an iPod to play. Does anyone else's do this? Or should I just get a new radio and climate control unit since both of mine are weird? I also discovered this....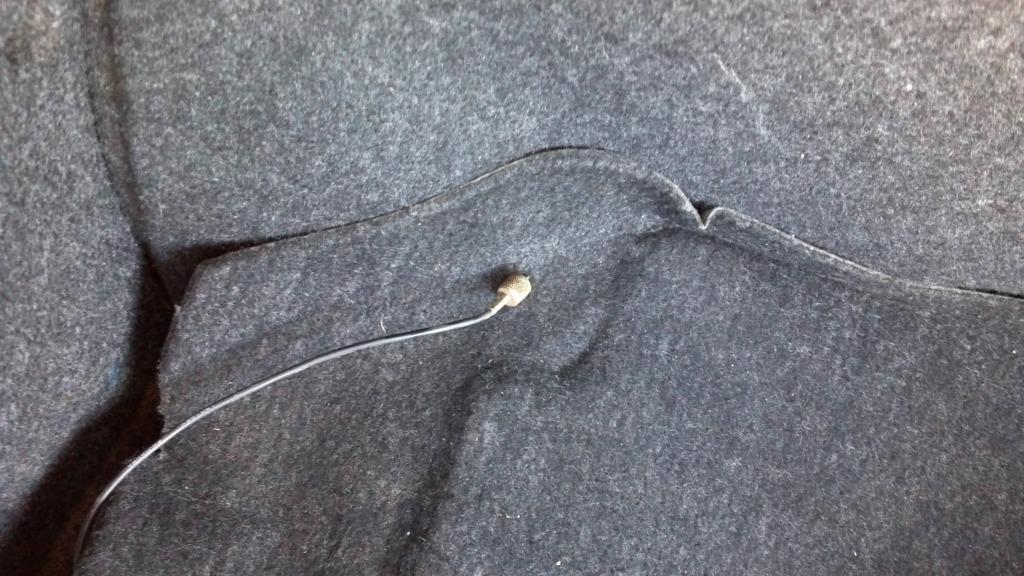 and this....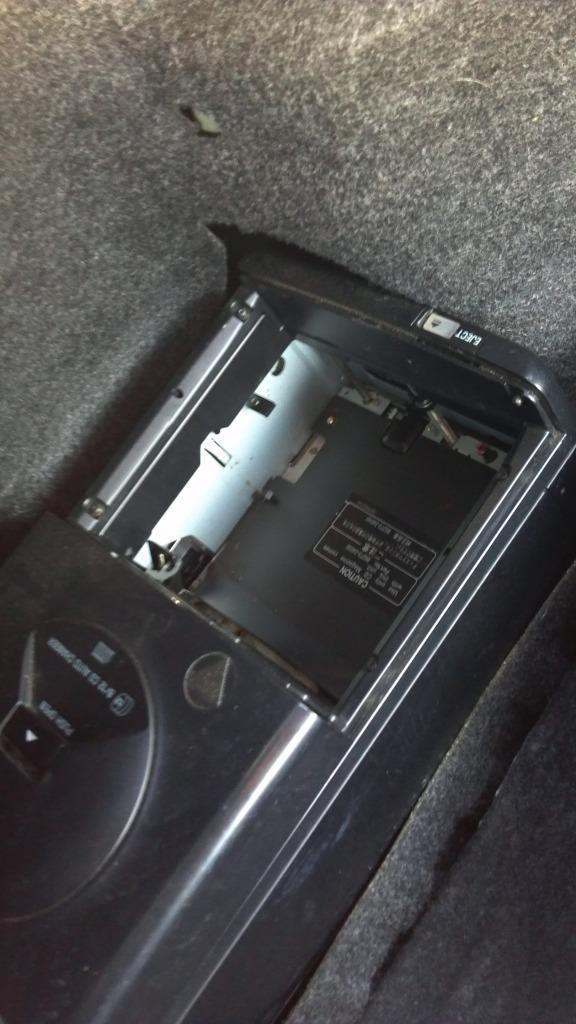 So is this wire for the antenna? And does this mean I have no radio? Any hints or tips would be helpful! I will get another update sometime soon. Thanks guys!
And I figure I might as well post pics of my past two cars. I still have the stang and I'm selling it, but the RX7 is long gone. I have to say, the SC300 is about in between these two in driving. More power/torque than RX but not as good handling, but it has better handling than the stang (even on stock suspension because the Stang is runing Bilstein Struts, Eibach Springs, and Maximum Motorsports Camber plates) but it doesn't have as much power as the 4.6. Either way, it is still a great car to drive!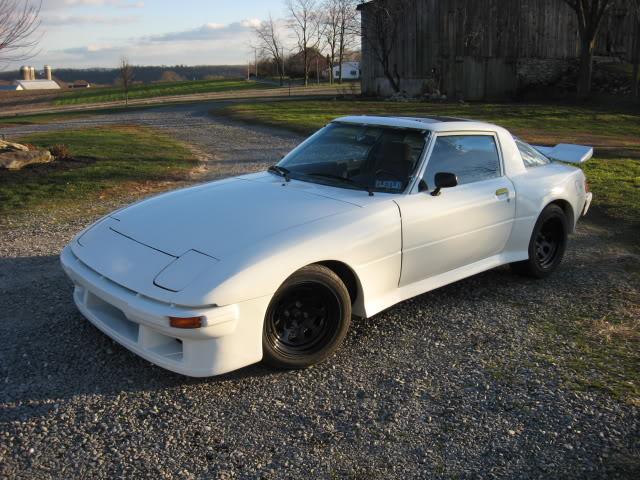 Door handle is yellow in this pic because I didn't paint it black yet... lol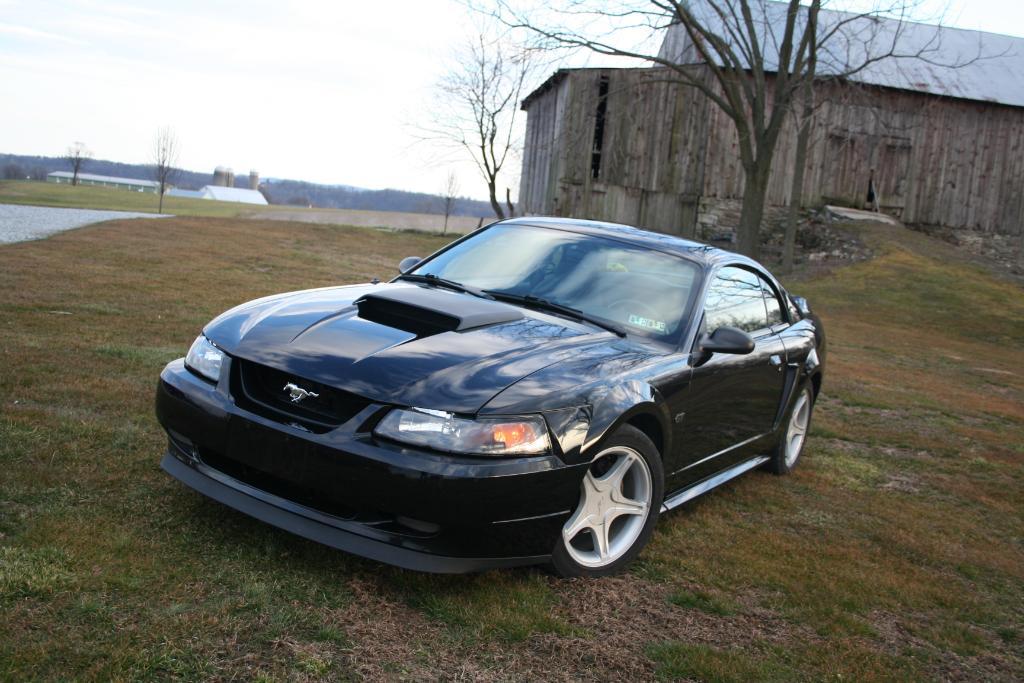 Requests for more pics will be acknowledged as well as questions!

Small update w/o pics, but I have figured out that the clock will not change when the climate control LCDs go out. The back up light stays on for it but the displays go away. I'm going to look up a relay diagram and see if that is a possibility. I also re-aligned the steering wheel, let's just say that steering wheel took quite a bit to get off!