Builds
The Ultimate Lexus SC300 build thread by LCSC
By diyauto
You must be logged in to rate content!
14 minute(s) of a 26 minute read
The Ultimate Lexus SC300 build thread
Compliments of LCSC @ clublexus.com
6-21-2010
So I'm finally going to make a build thread because I love to read others and I figure someone would be interested in mine :hs: I have been modding and driving the car for about three years. So I'm not going to try and retrace all my steps but mostly just let the pictures do the talking. I also was looking for a clean SC300 5spd for about 6 months. I finally found it out in CA. that was owned by 60 year old lady, So I flew out there and drove it home. It drove just like a new Lexus would. When I got home I let my wife take it out and she told me it was the nicest car she had ever been in (she always drove Toyota manual cars) I might add that she hardly will even get in it these days



Virgin picture with my cell phone on my way home from CA.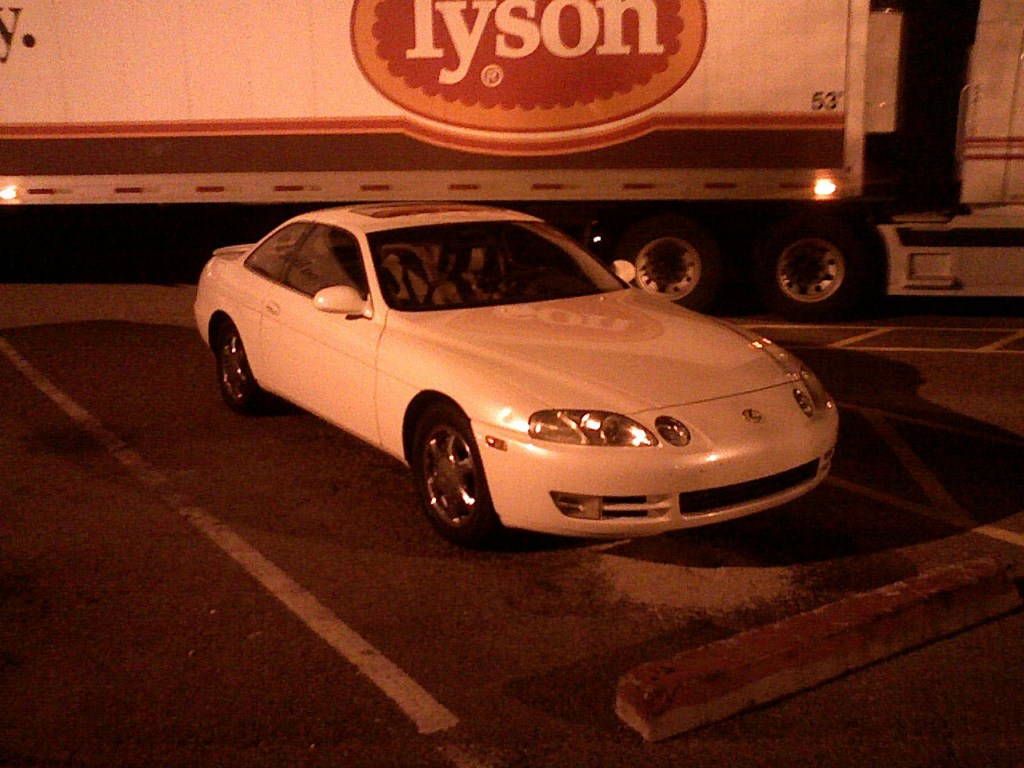 RH 19" staggered wheels, blacked out headlights and painted Lexus emblems black.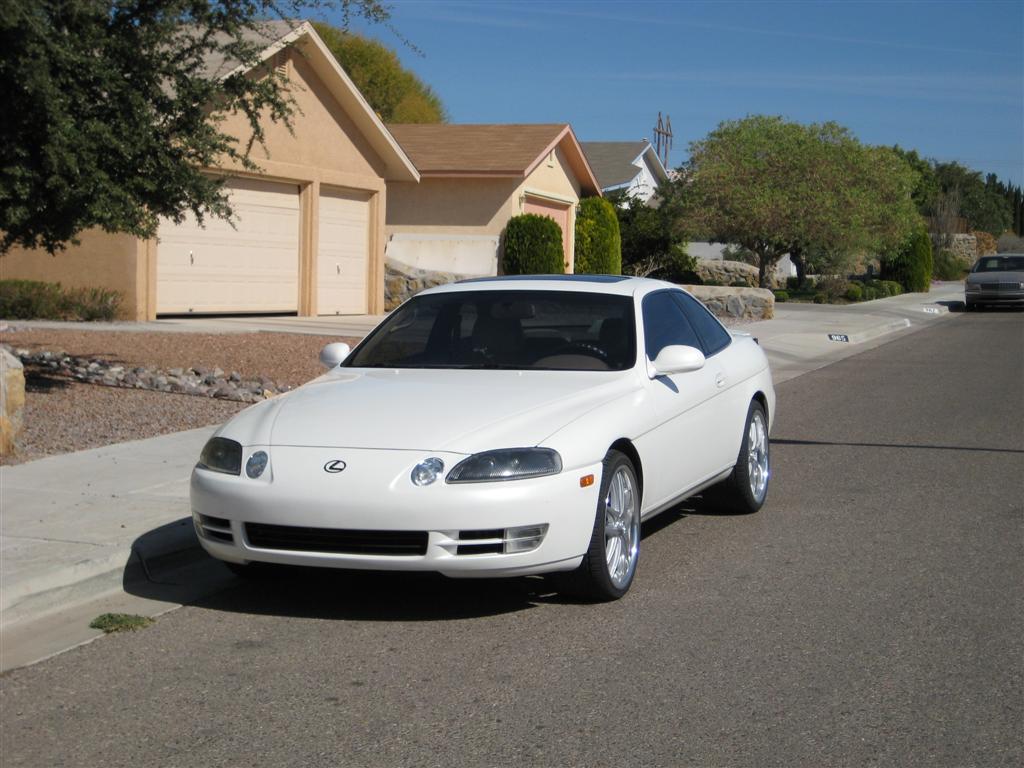 The night I lowered it with tein coilovers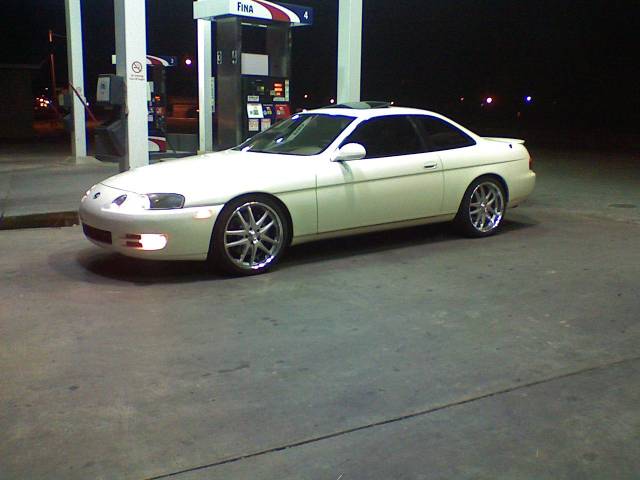 Autocross with my first set of track wheels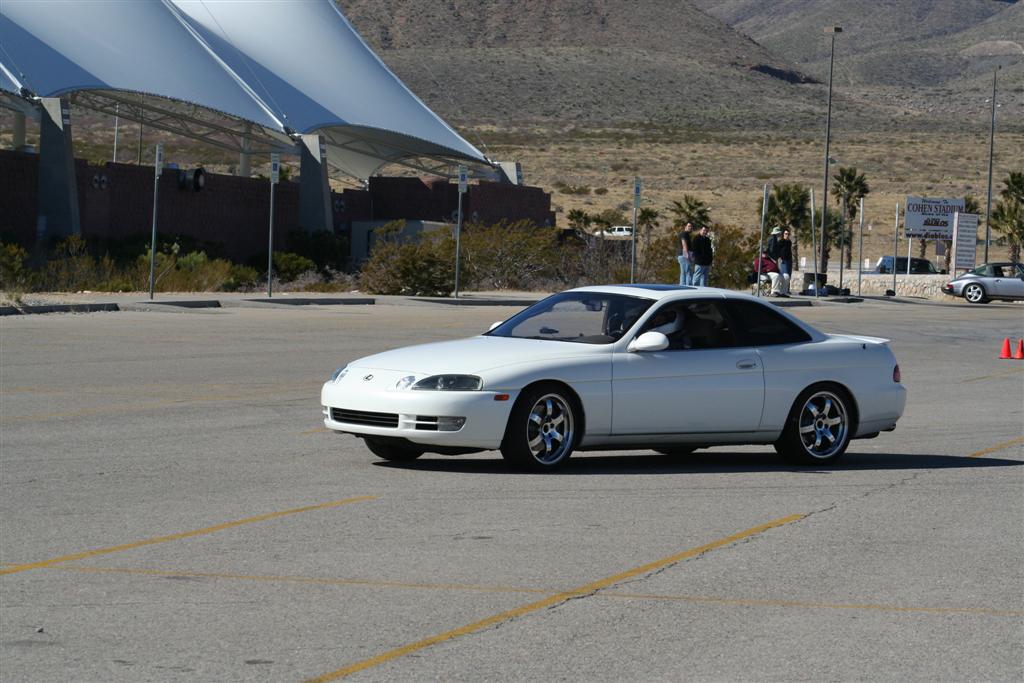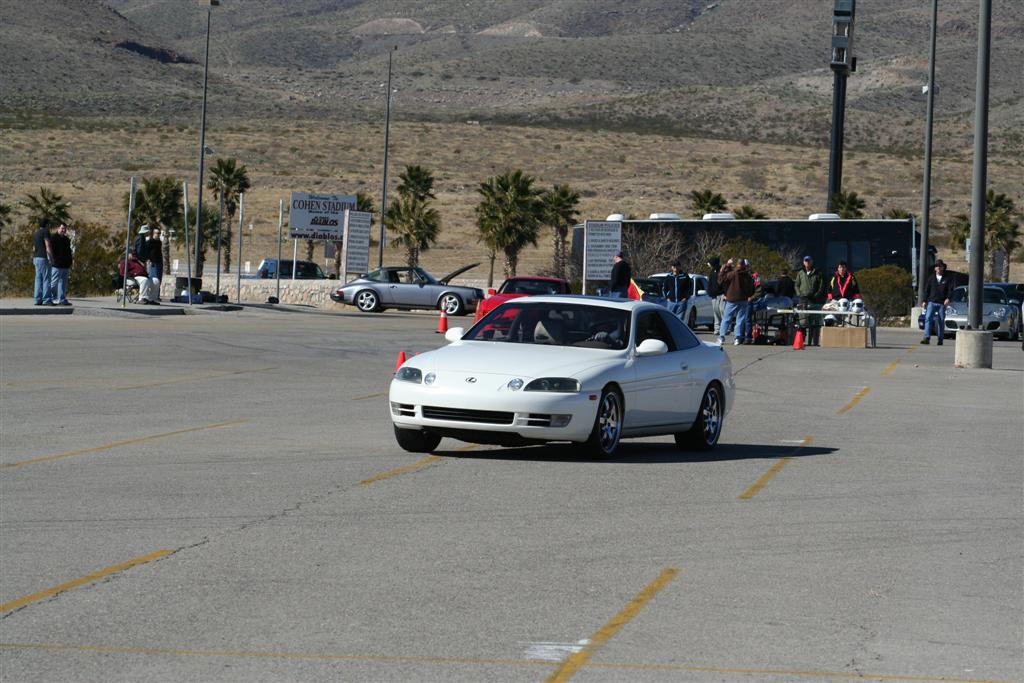 2000 model year front bumper and vertex +25mm front fenders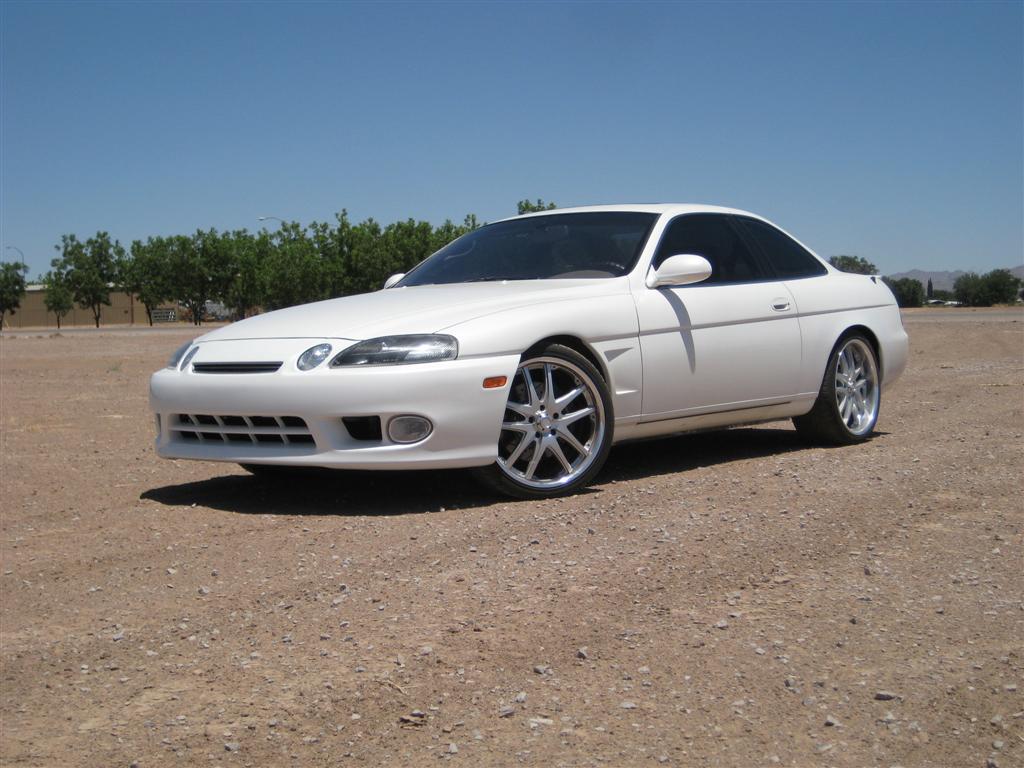 Sold my racing hart wheels to my little brother and bought some Volk GT-S. I ended up really hating these wheels on my car the others just seemed way wider in the rear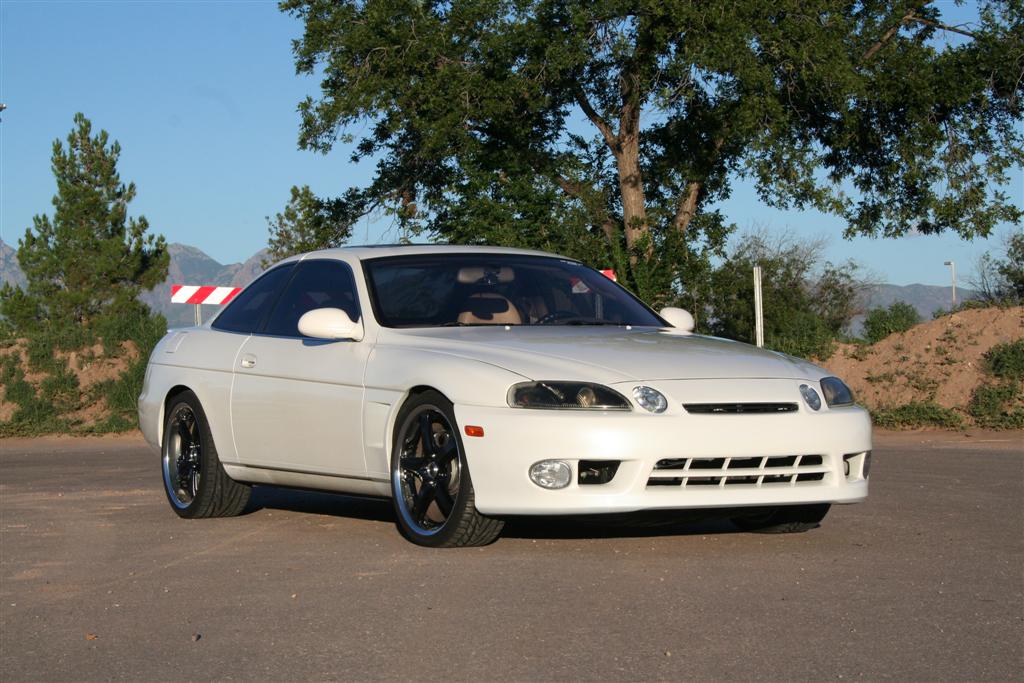 my new to me 17" Volk GT-N for the track





This pic was in the ClubNA-T calender but I really dislike how skinny the rear wheels looked. This is also during the time when I finished putting the GTE motor in my car for the first time.




Finally I found the wheels for me, custom wheels that are made to be as wide as posible for my car. 18x10 (285/30) in the front and 18x12 (315/30) in the rear

I also was part of the KW V3 coilover group buy. Thaey are great.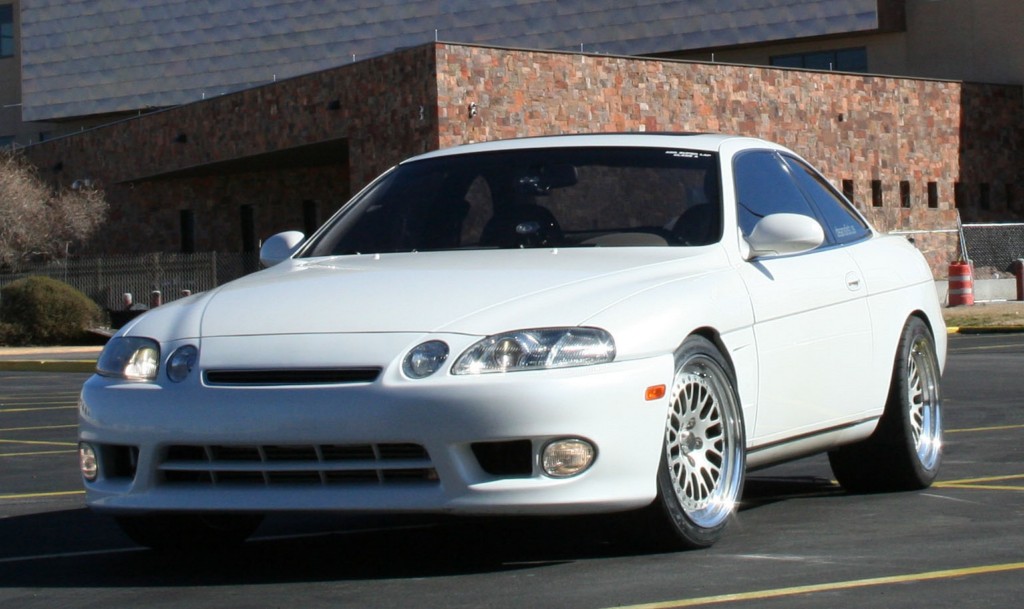 out at the last Super lap. notice the CF hood, and the rest of the 2000 model year body kit.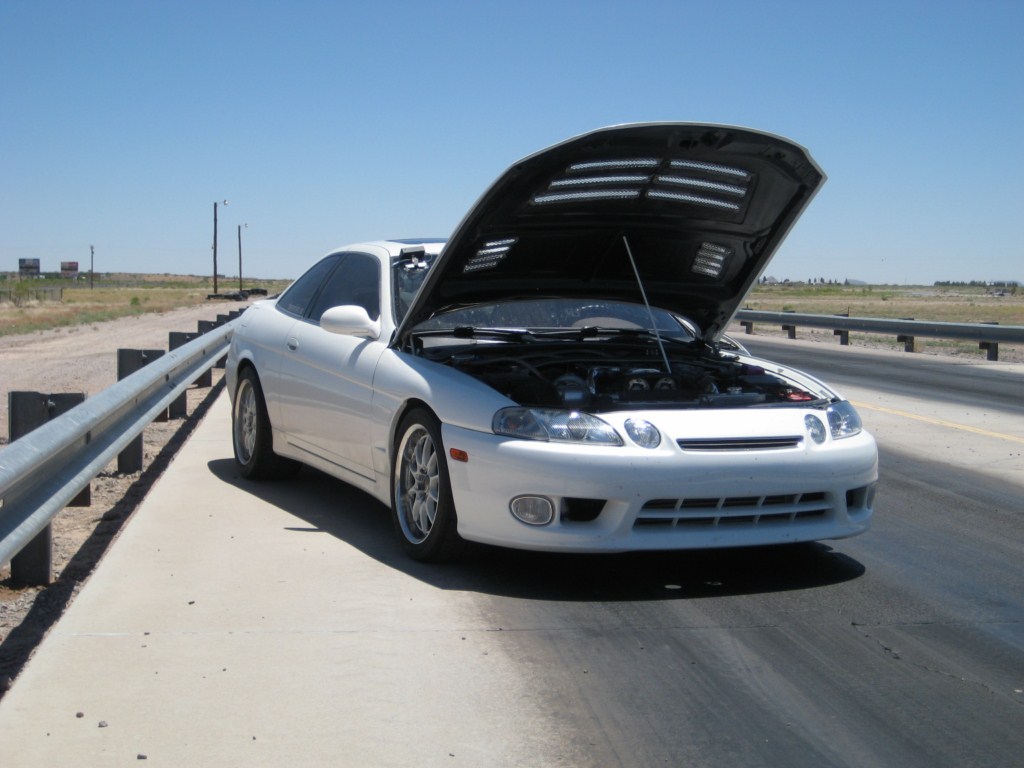 Pulling the car into the garage last week for hopefully the last upgrades for a while :boink: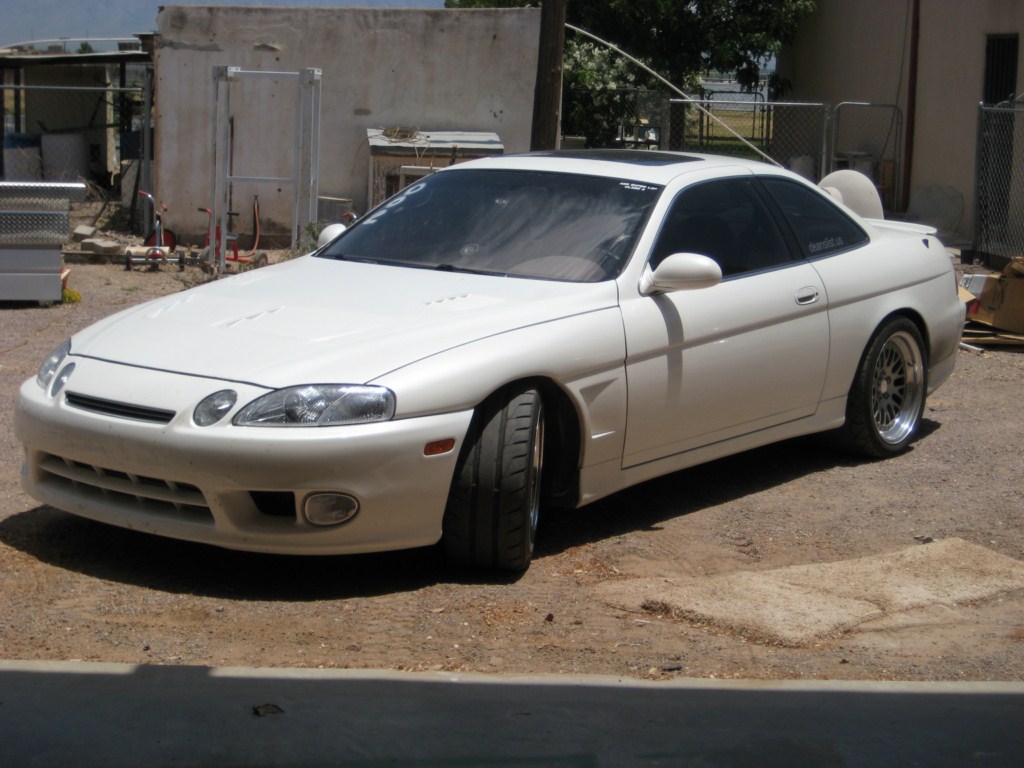 These aren't great pics but more just to show the evolution of the car, someday Stock will get some good pics for me



Current form. With the CF hood I had to put some pins and the aerocatch are by far my favorite. They are pretty hard to mount but if you do install these the passwardJDM.com install kit is a must IMO.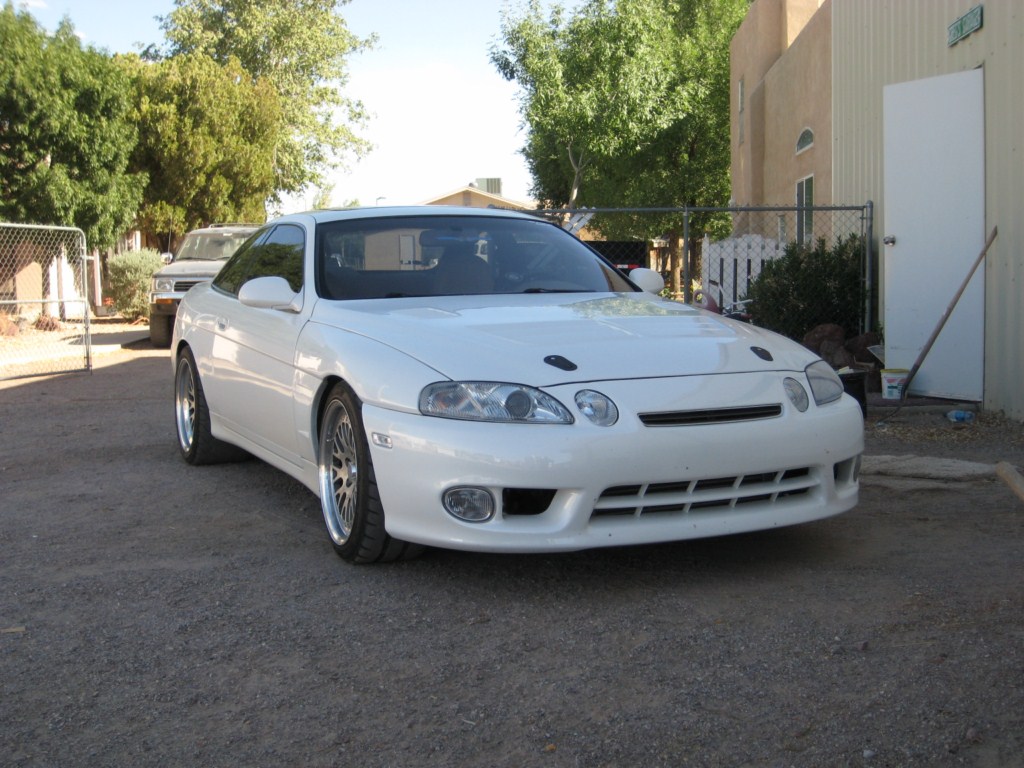 Performance Mods
The first mods I did sense a new gte swap was about a year off. put in a little beefier DF clutch and hidden 125 shot of nitrous.
The next was the engine. I picked this up in Dallas and it had been rebuilt buy a good shop but that turned out to just be not true. because I spun one of my bearing after just a few months and then when I took it all apart you could just tell they were incompetent.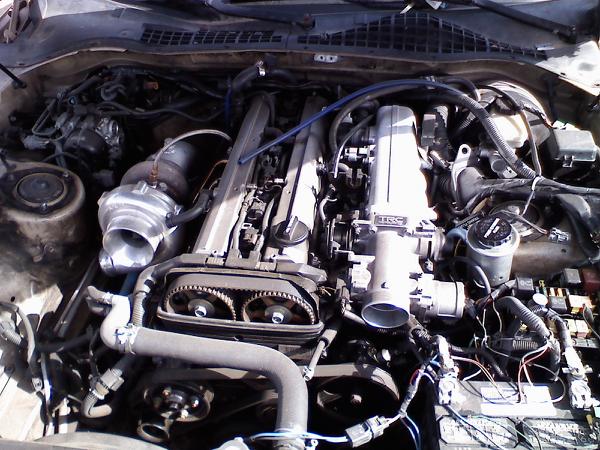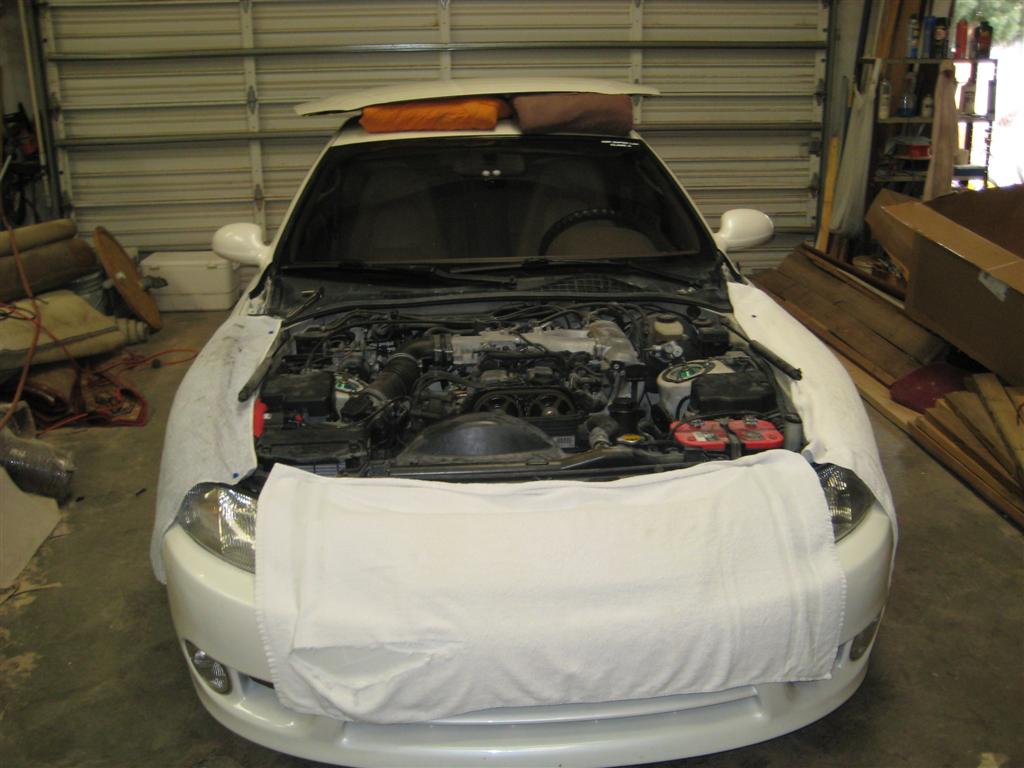 first overt steps to swap my engine.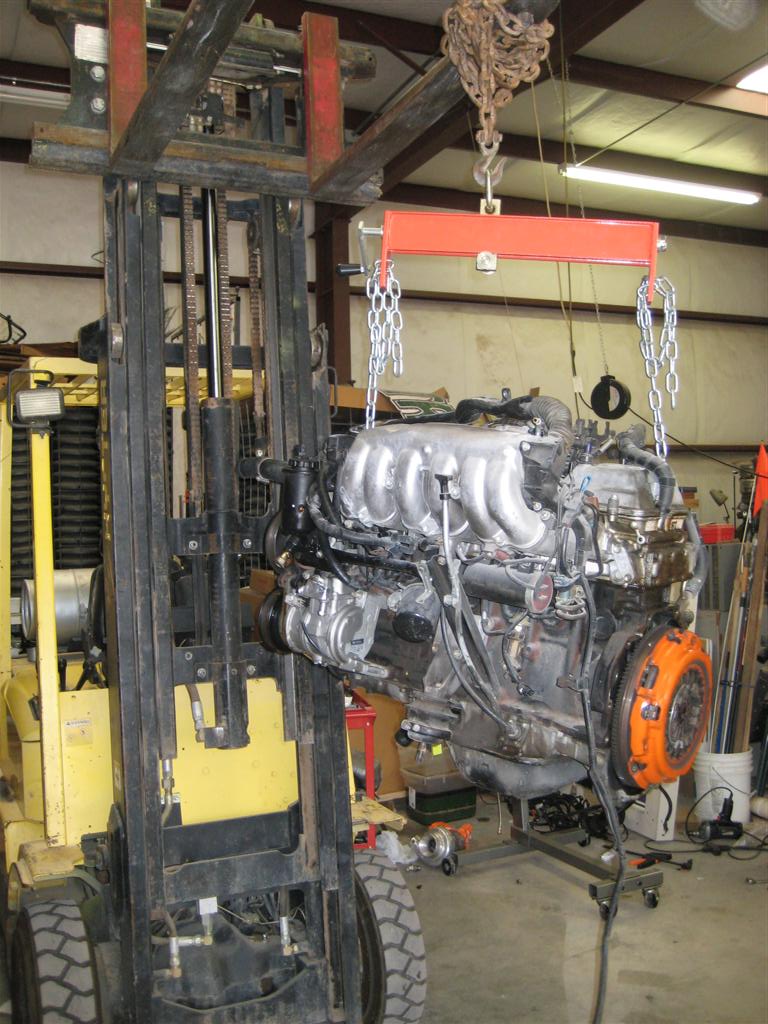 I already had the new engine just about ready and had done all the leg work so I was able to actually do the swap in just a couple days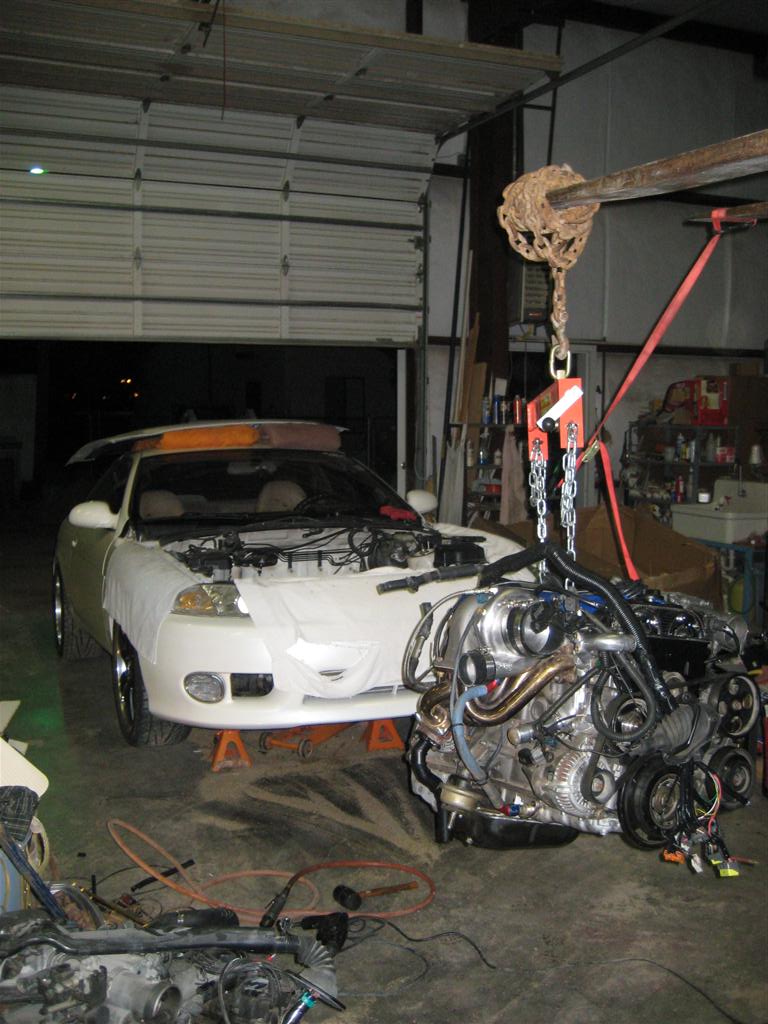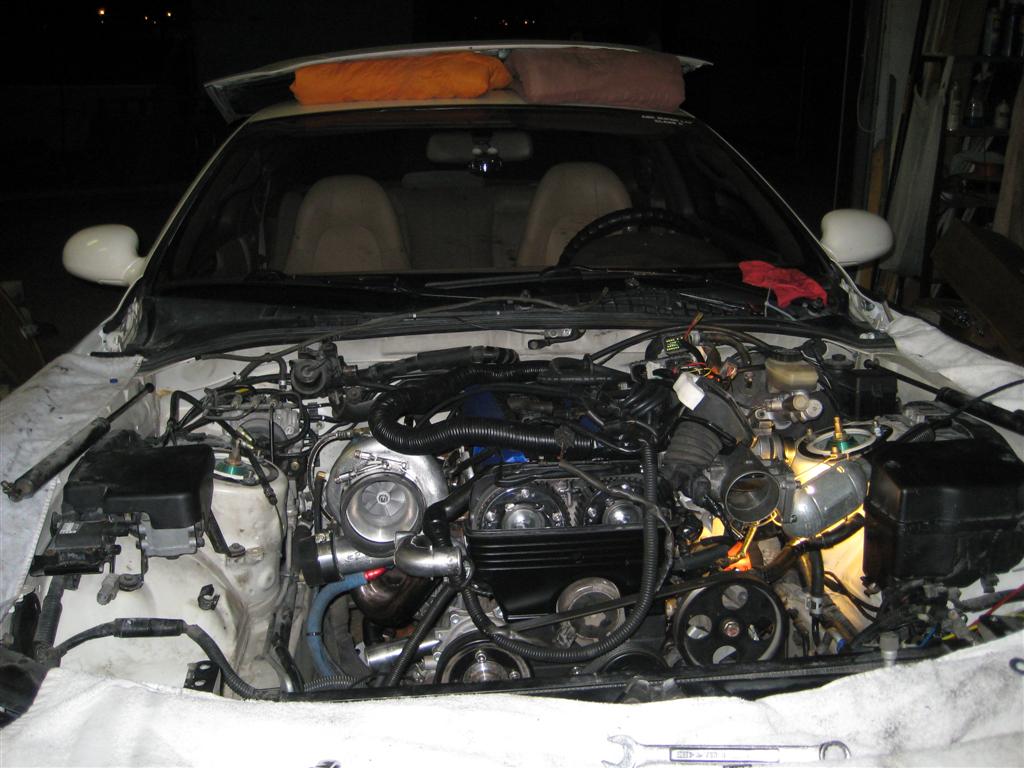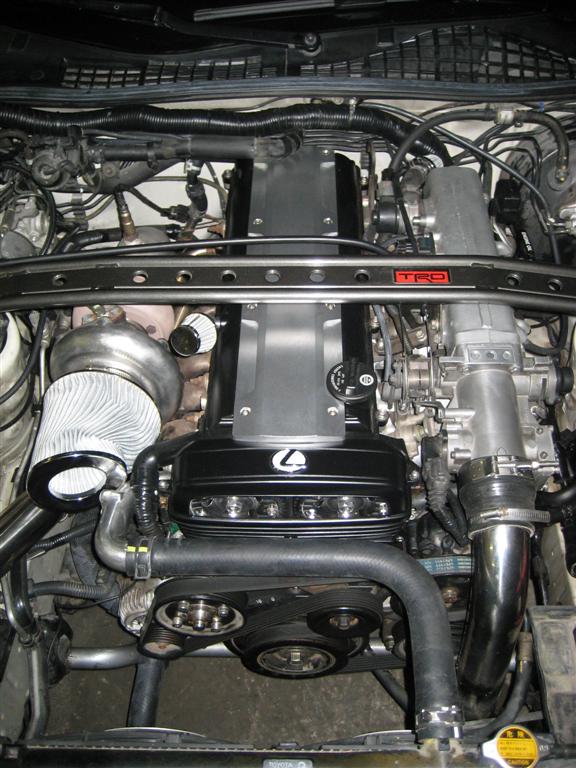 I spun my bearing at the AZRides track day back in January 2008.This is with the engine and tranny out of the car and the engine on the stand is almost ready to rebuilt.
The new block which is actually the original block from my car (I knew there was a reason I held on to it).
The short block is all assembled and wrapped in plastic, you know like Barbie.
Here you can see that I spun the #1 rod and the piston actually started hitting the head (where it is shinny on the edge).
It was an easy decision to just use my stock short block because it was in very good shape. I did a light rebuild on it and then upgraded to all ARP hardware.
Put the car back to gather this time with a new oil pump and some othere goodies.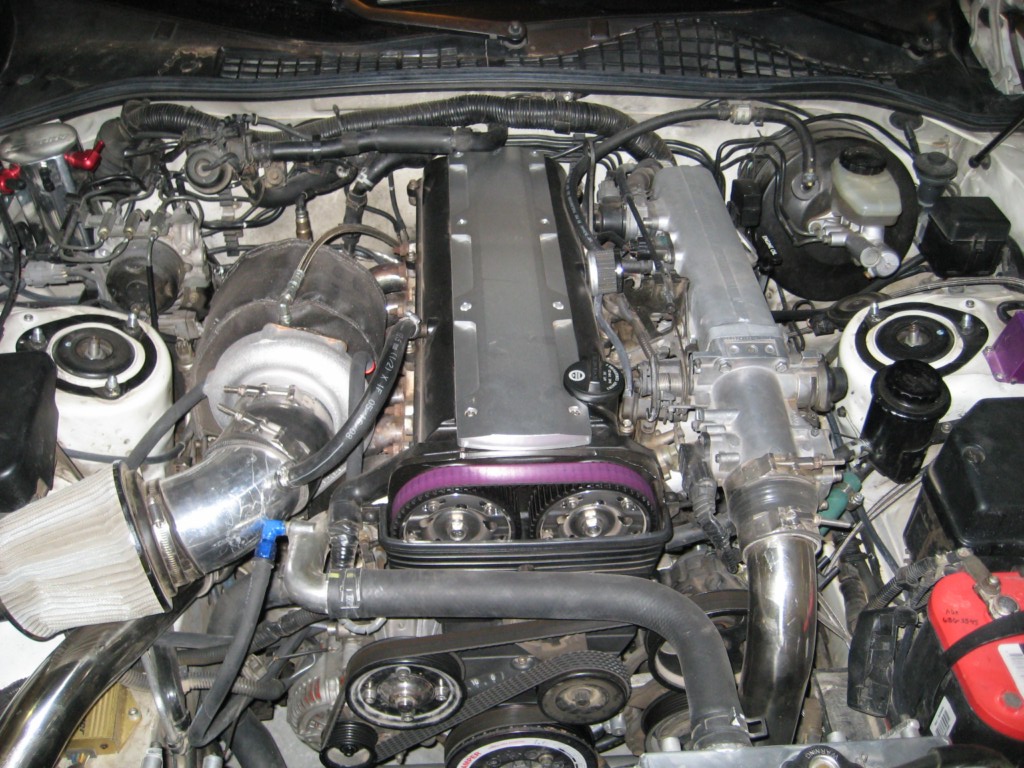 I always hated the way the manifold at the time would put my turbo right int the upper waterneck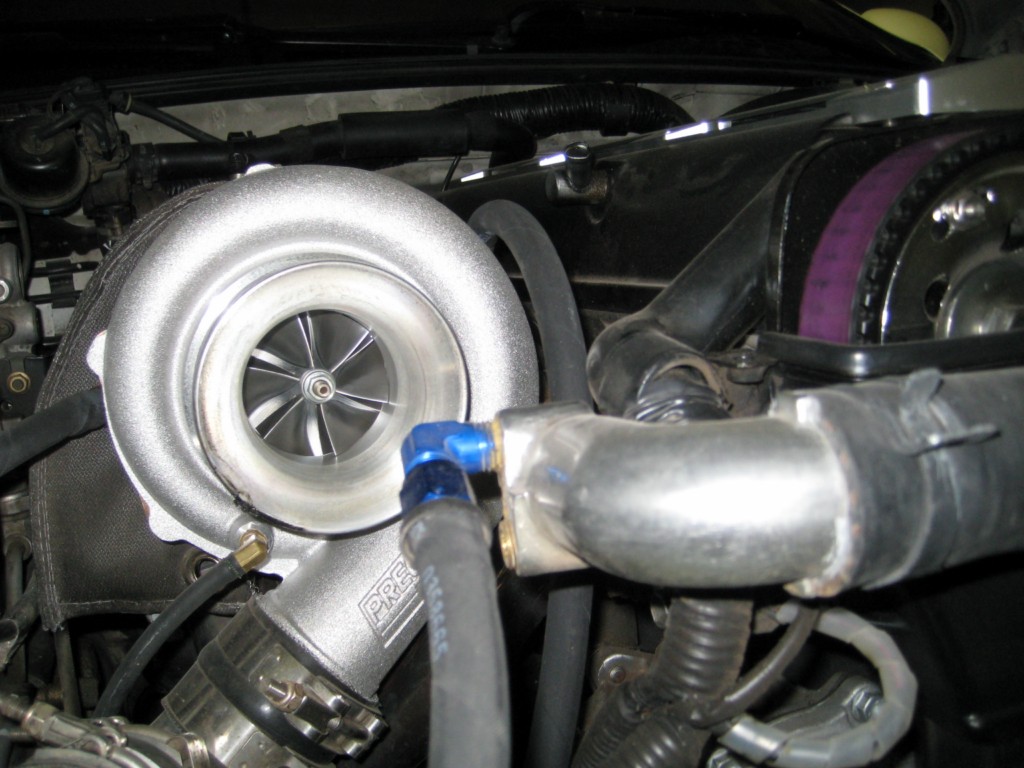 So I needed a new manifold and also I guess I had installed the valve stim seels on wrong or they were faulty because every last one of them on the hot side were split. I also needed to change my front main seal.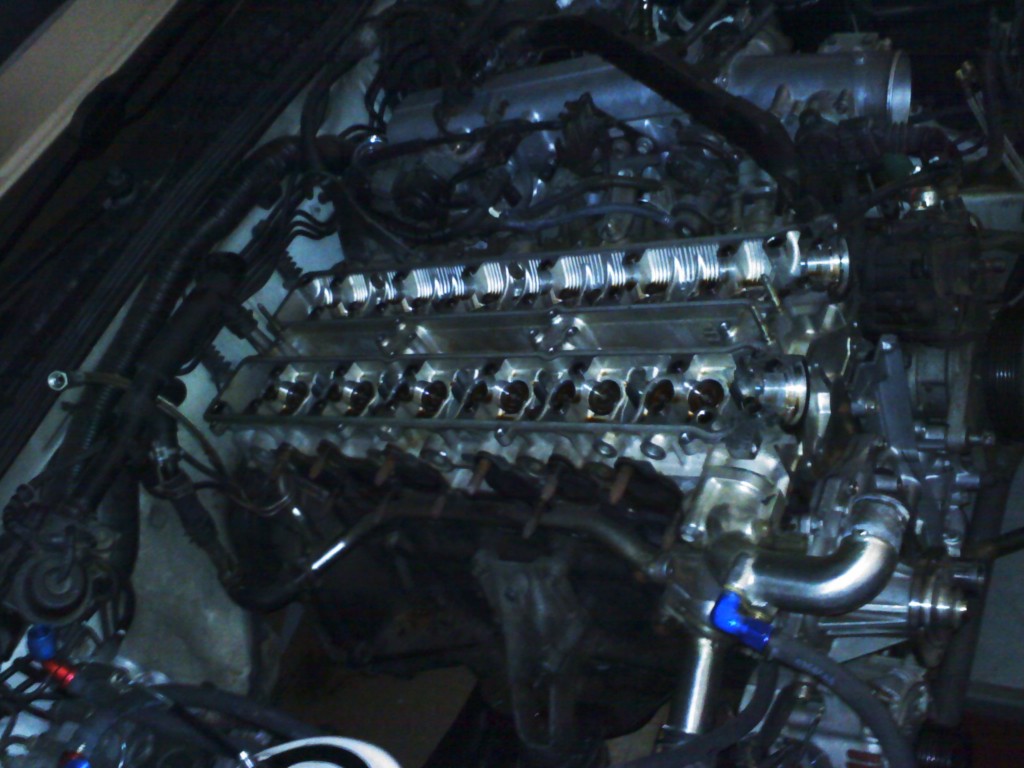 It sucked but I was able to remove all the studs from the head and it all ended up fitting right into place.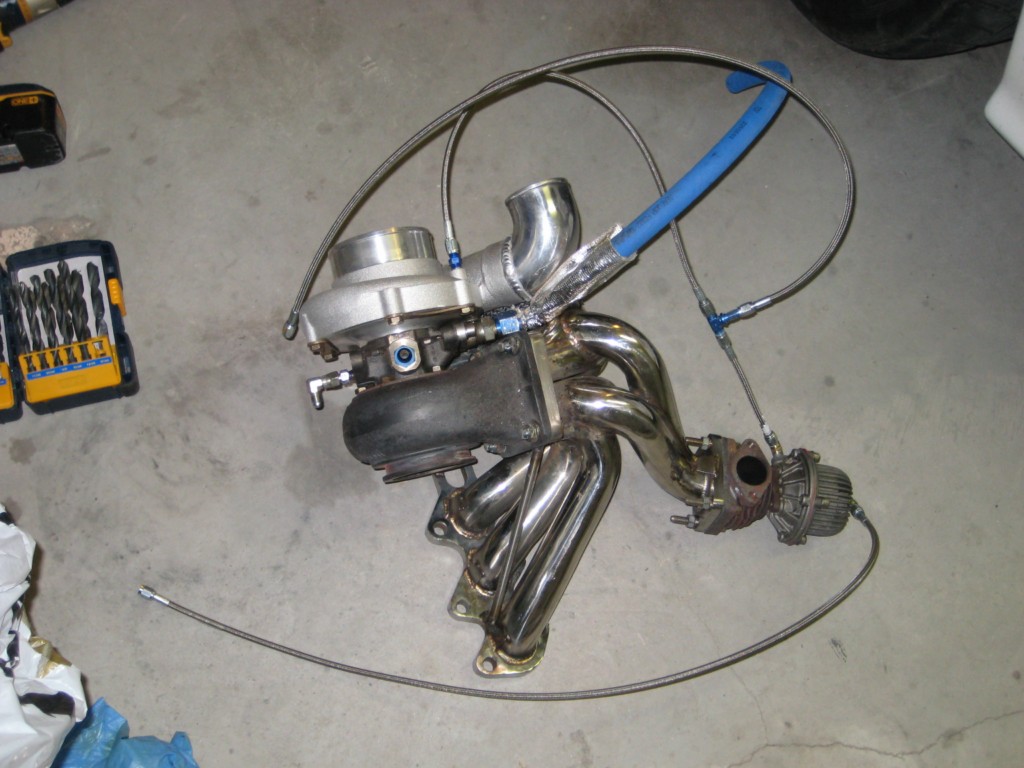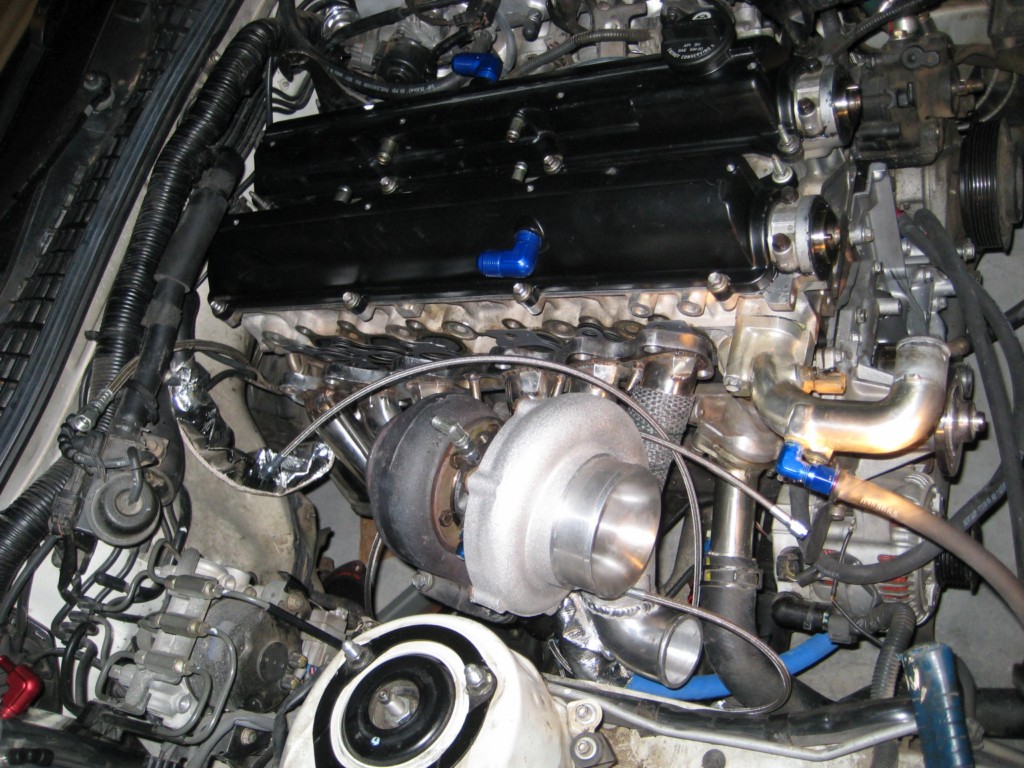 At this time because of me having blown my front main seal several times I put set screws around it and used JB weld (pretty much last resort before I would have to pull the engine to change the oil pump) and I also installed a -10 catch can. It held up good but I was never confident it would keep lasting. I also ran 100% of my wastegate/boost controller lines in -3 AN lines and fittings so there is no way one will blow off and blow my engine.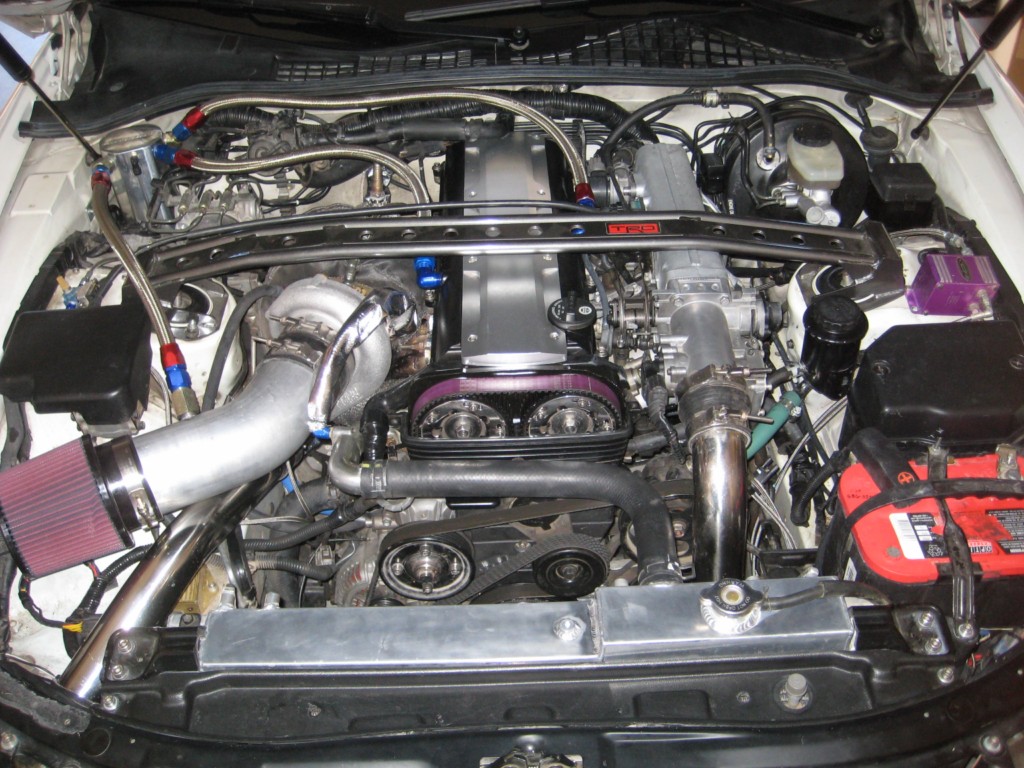 In this form I dyno'd the car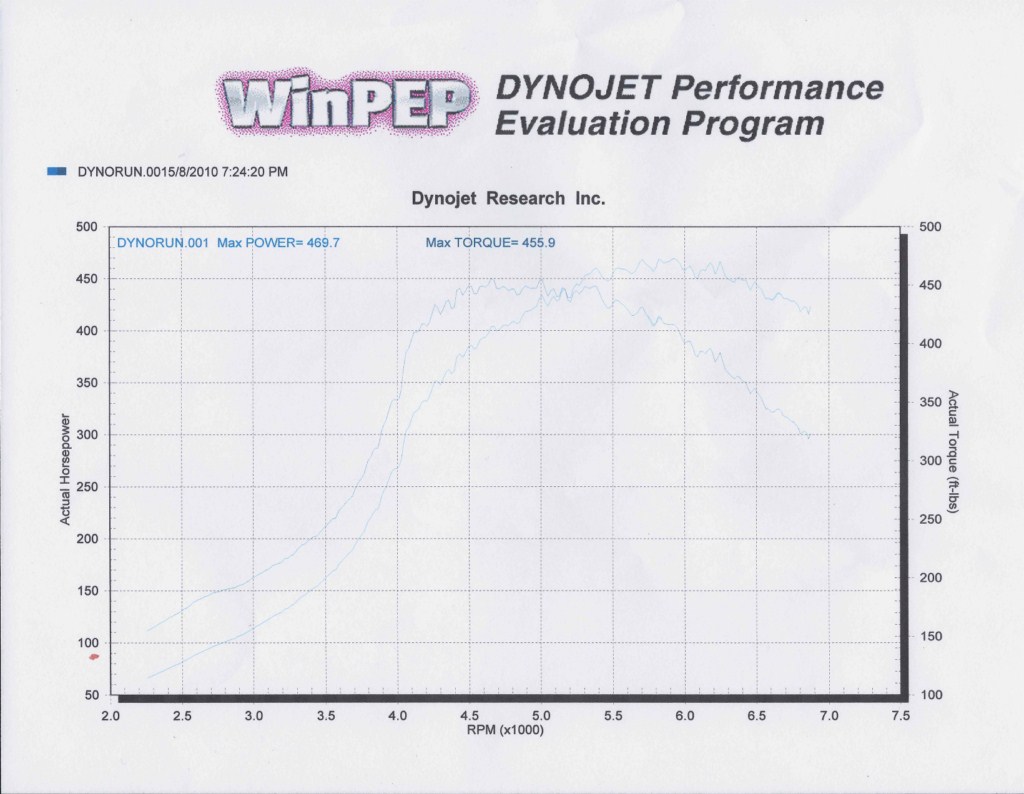 I also went to ELM for some 1/4 mile numbers and my best time was 13.3 @111 with a 2.3 60ft. I was kind of ticked because I really though I could get into the 12's and I felt the track had not been prepped and it was really dusty. No traction until 3rd. The goal for now is 11's around 120 mph.
Started on my latest build May 29th. I was planing on doing all the changes real quickly but it ended up taking about two weeks working nights and weekends with very little family time.
Mods would include:
-duel valve springs (when I can I'll raise my rev to 8k)
-L19 head studs w/new stock headgasket
-GSC s1 cams
-650cc injectors
-top feed fuel rail
-Sound Performance modified intake manifold
-FPR
-Oil cooler
-PS oil cooler
-GE water pipe to keep my heater line away from my downpipe.
-stock IS300 fans
-RPS twin carbon/carbon clutch (the big dog)
-Getrag 6spd tranny (will put my SC in the company of very few others)
-One peace custom driveshaft made by snap performance in Dallas
-hood pins
-clean up some wiring issues that had been bugging me for awhile
-redo some of my IC pipes.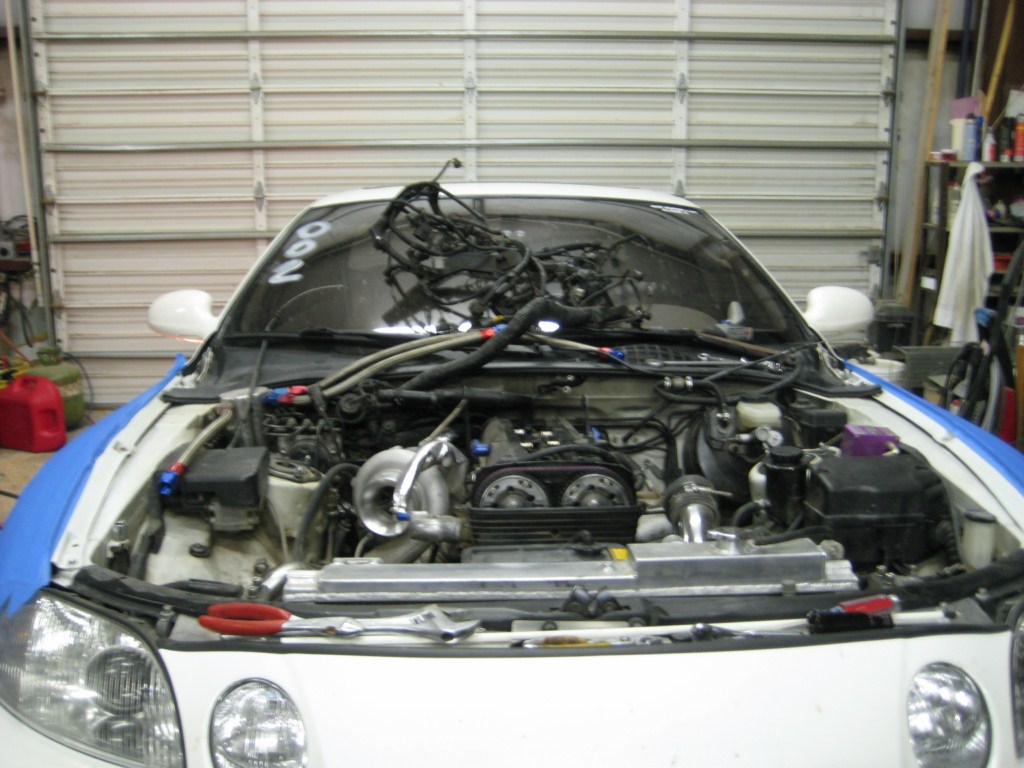 Now it is dark out side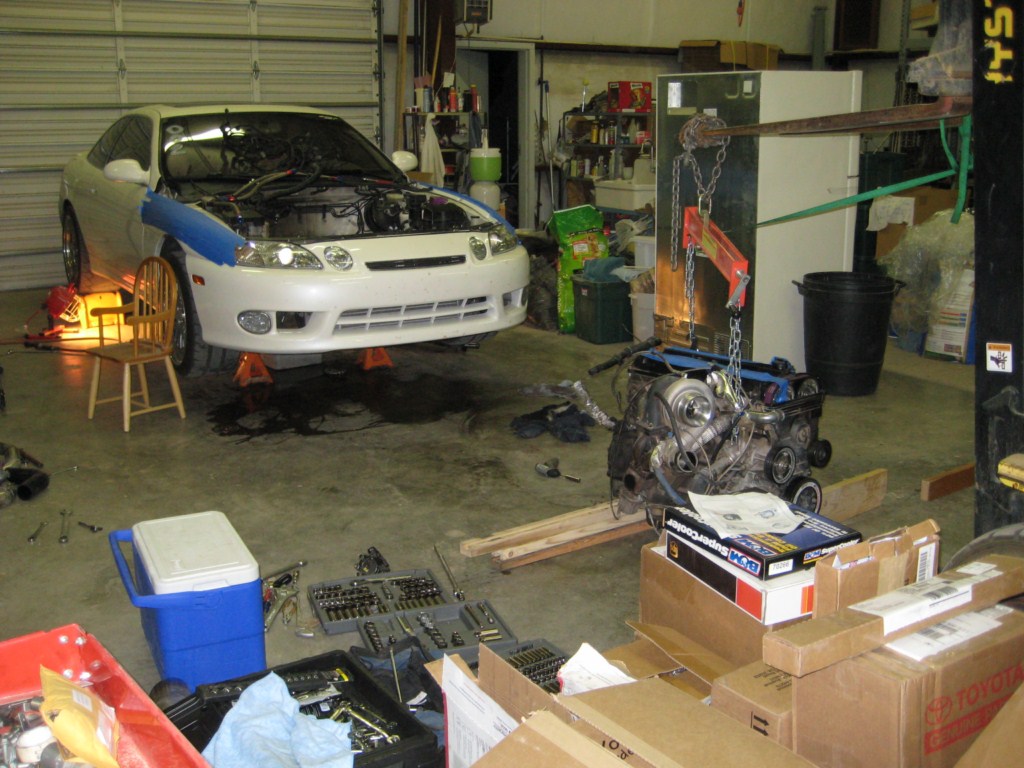 Checking valve clearance for the new cams. I set the intake to .01 and the exhaust to .012.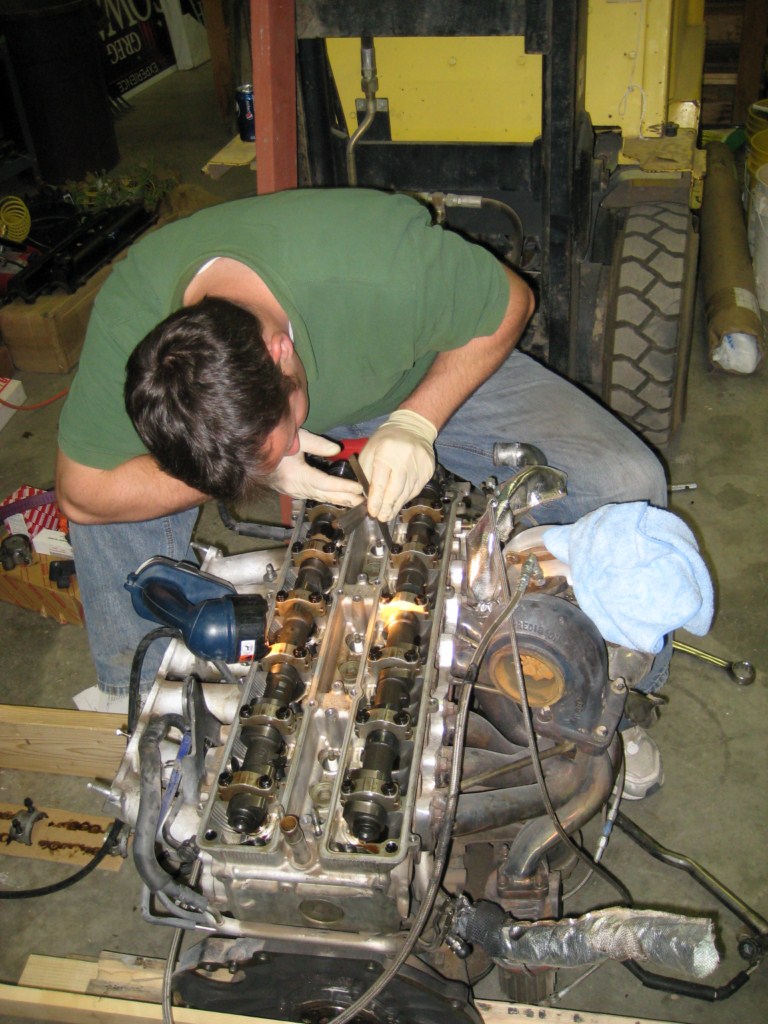 Checking the bearings, they looked pretty good after a hard year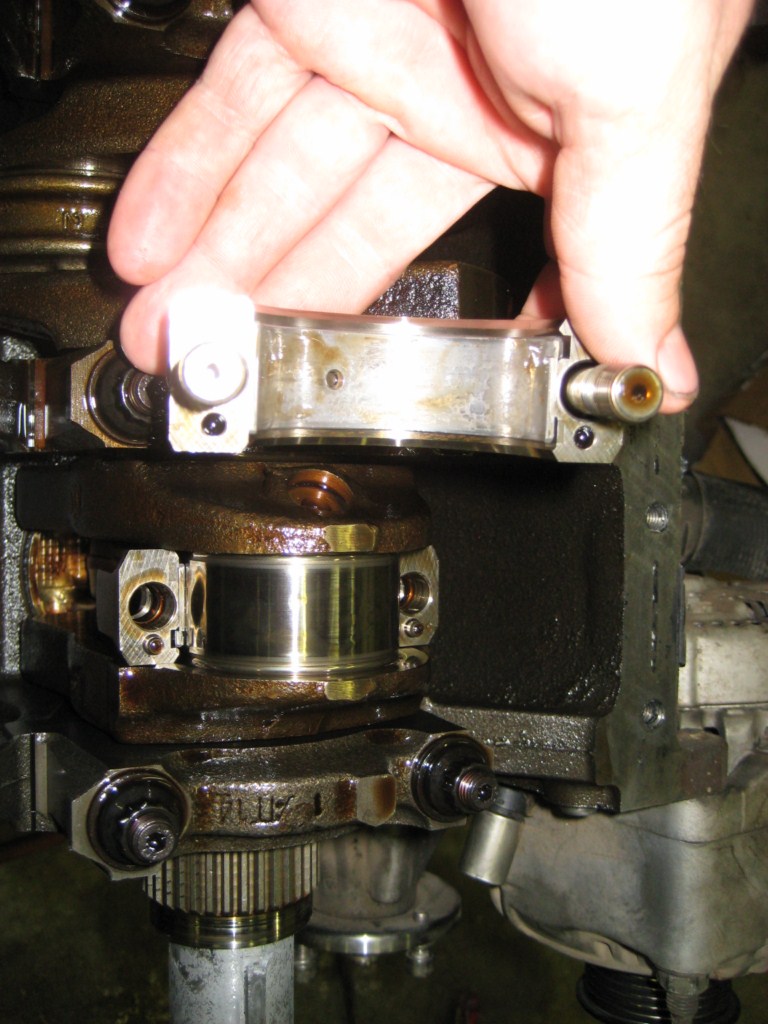 My new PHR modified oil pump. Changing this out was the driving force behind even pulling my engine. I think my new OEM pump was defective causing me to blow my front main seal (common problem on 2jz's) PHR's pump is an OEM one that's been blueprinted and the drain is bigger so oil pressure can't as easily build up behind the seal.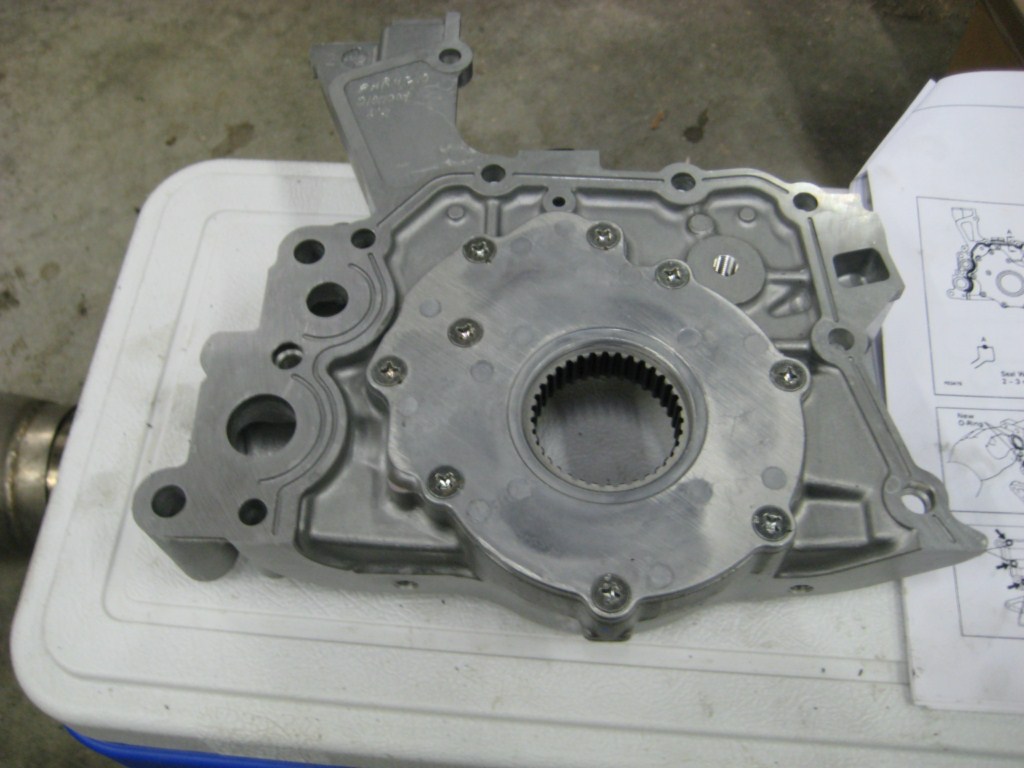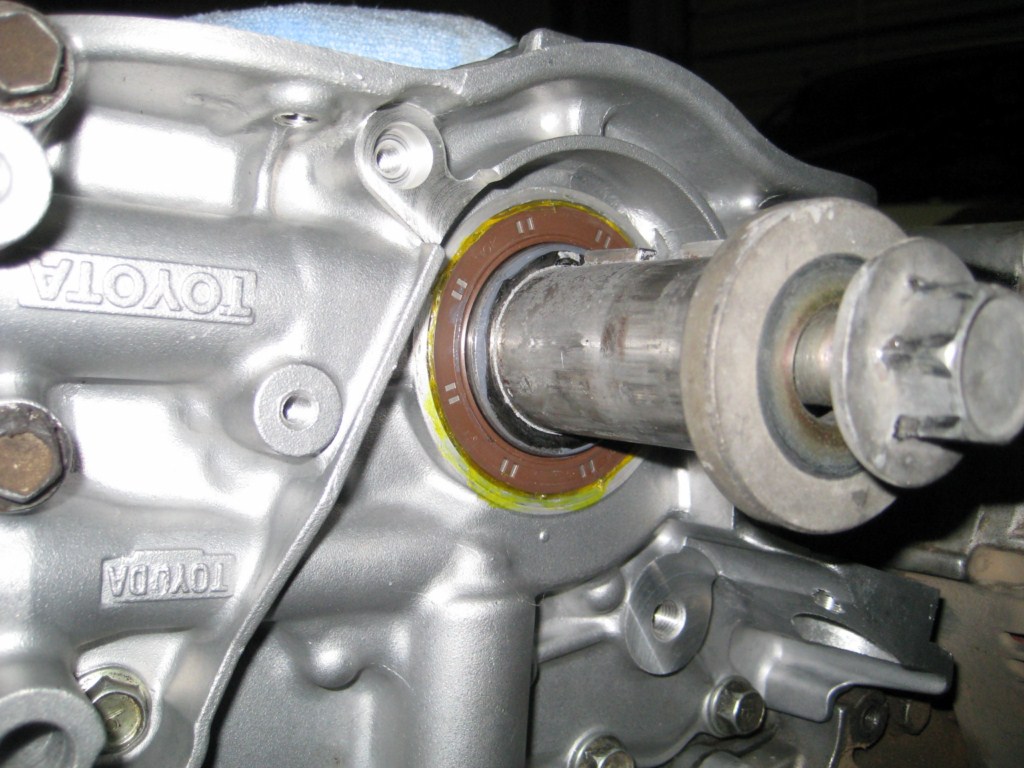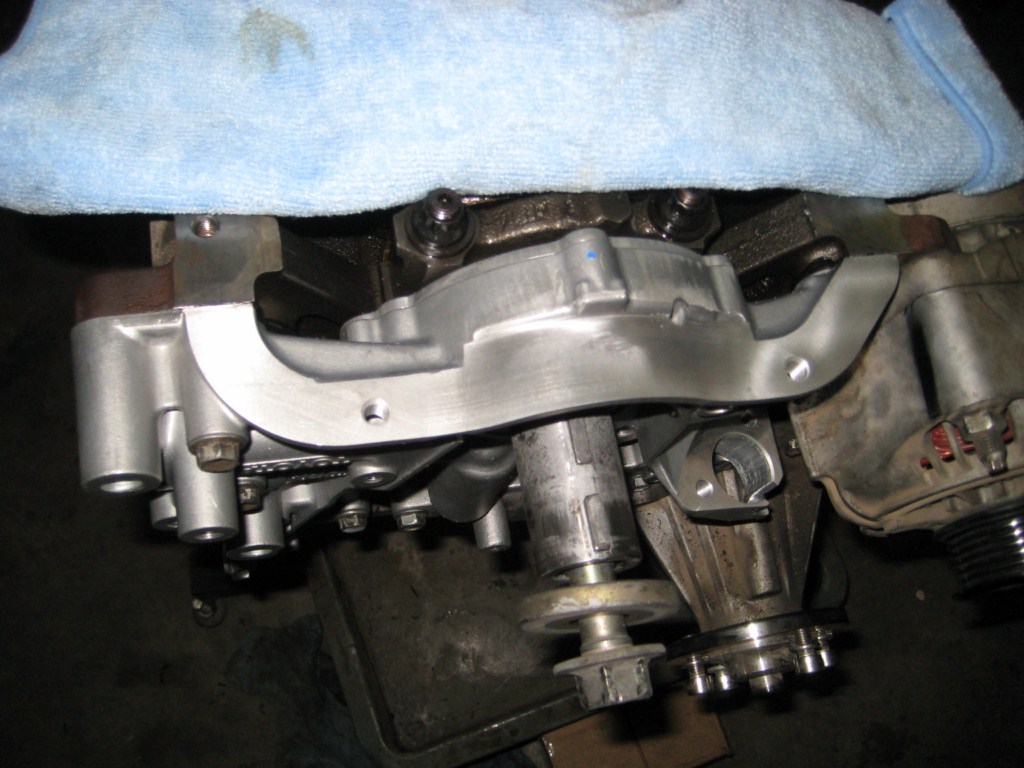 Here I'm finally putting my adjustable cam gears to work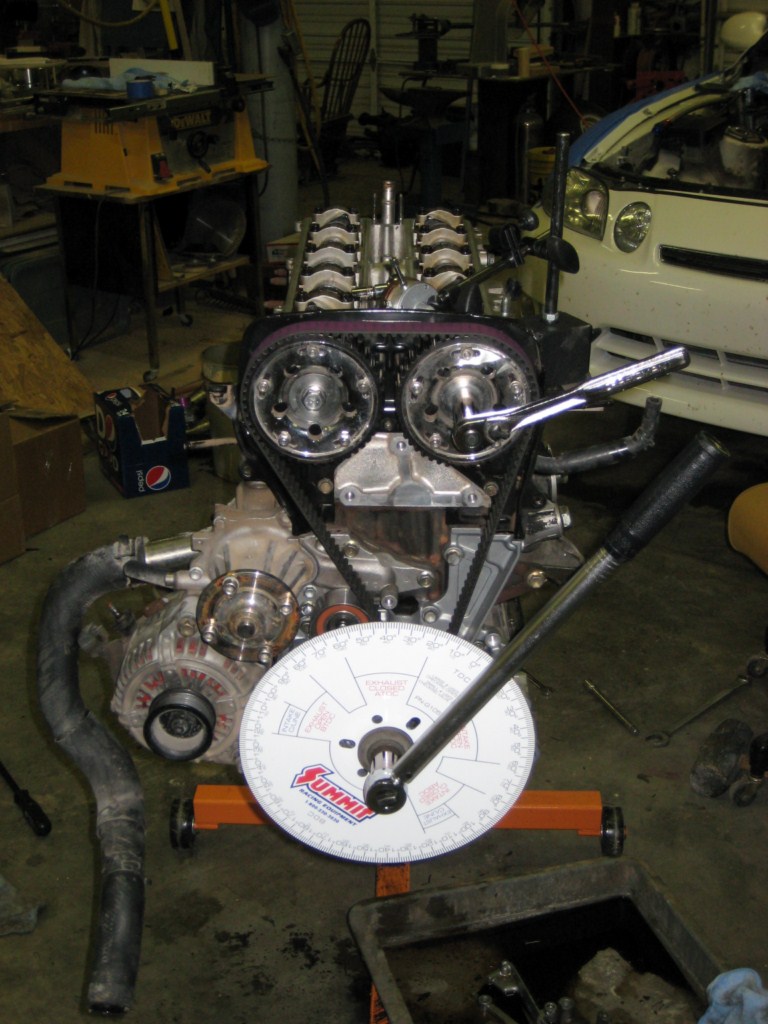 I was able to remove all of the factory oil filter housing, restrictive factory cooler, and mount the sandwich plate for my cooler directly to the block.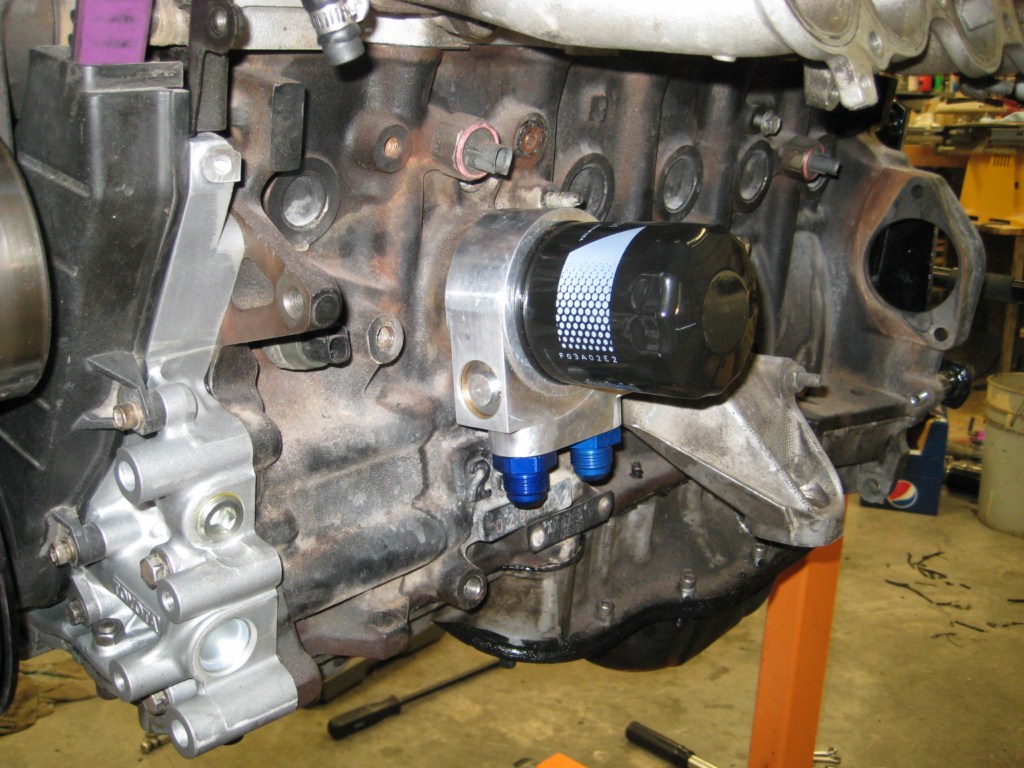 Here's this bad boy. I should never have to upgrade this.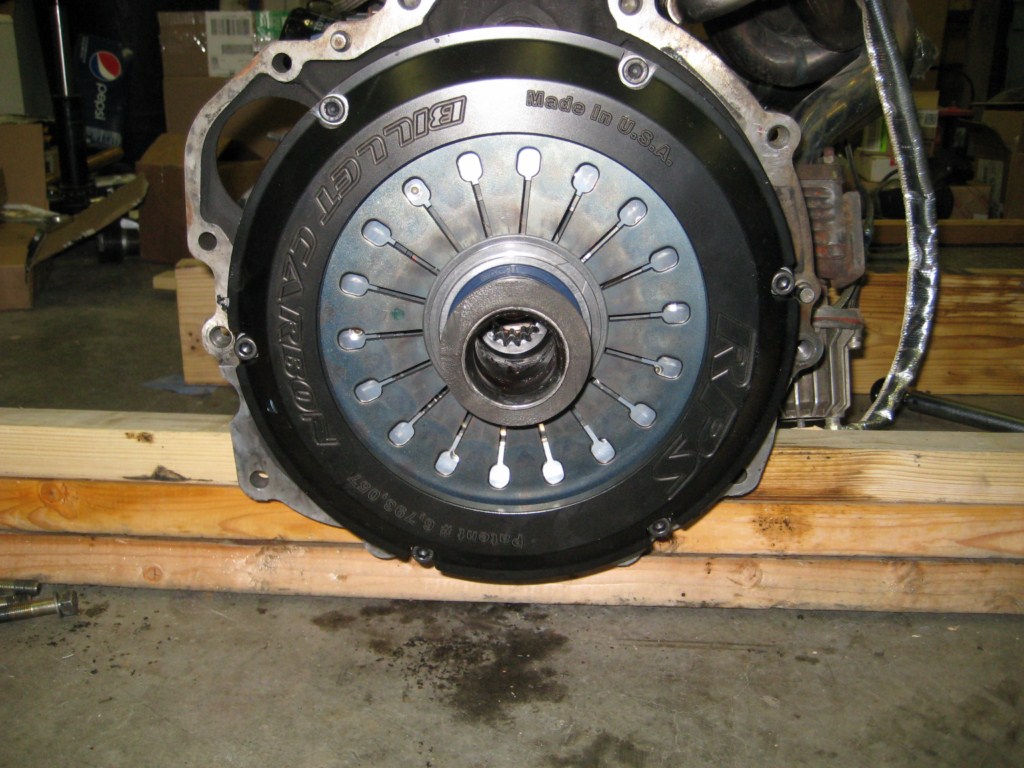 Here's the mighty GETRAG. Fresh out of "The Transmission Shop"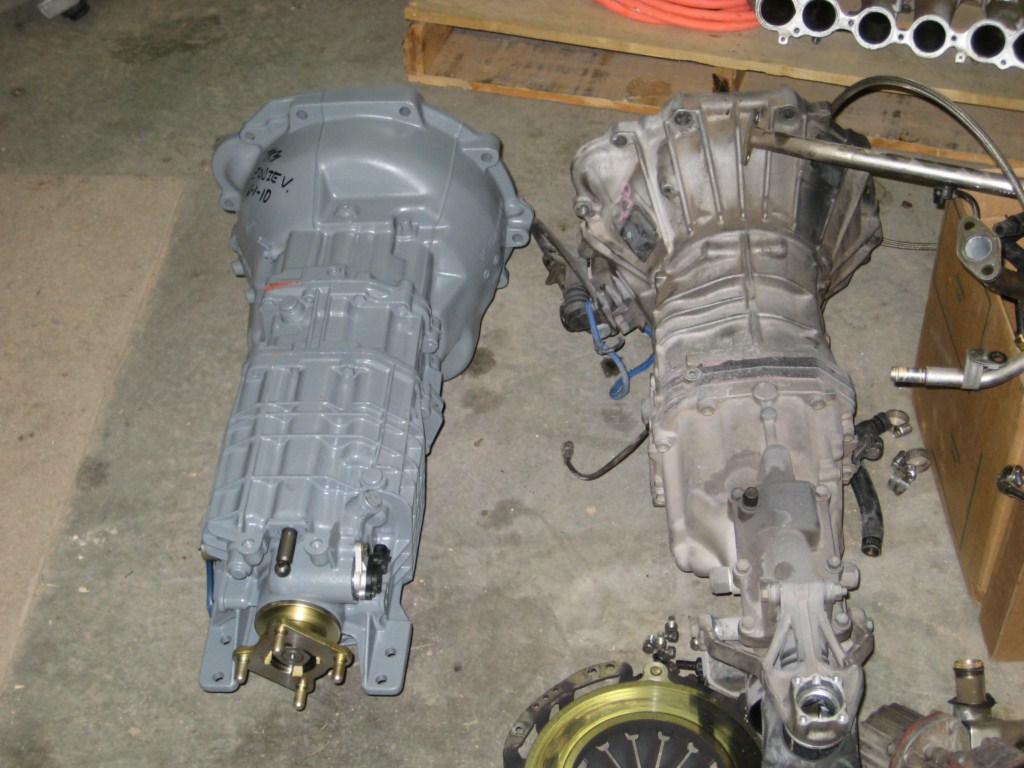 The old filter is on top. the new filter is much bigger. The new filter and the oil cooler has added about 2 quarts to my oil capacity.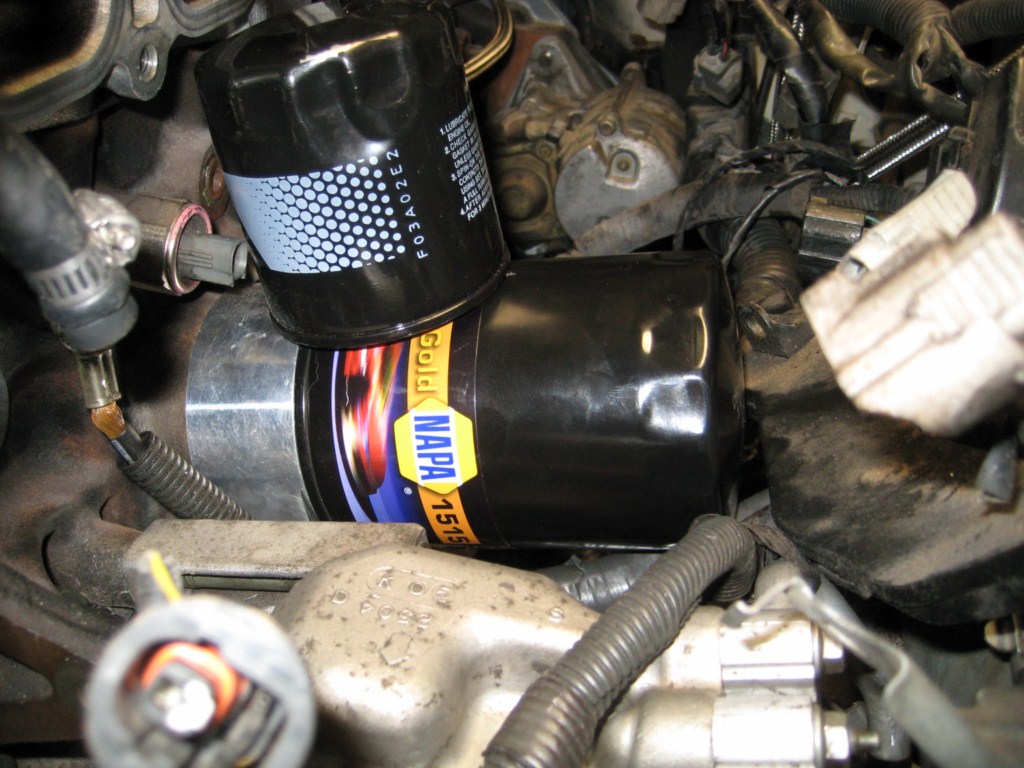 new fuel rail and 650cc high imp. injectors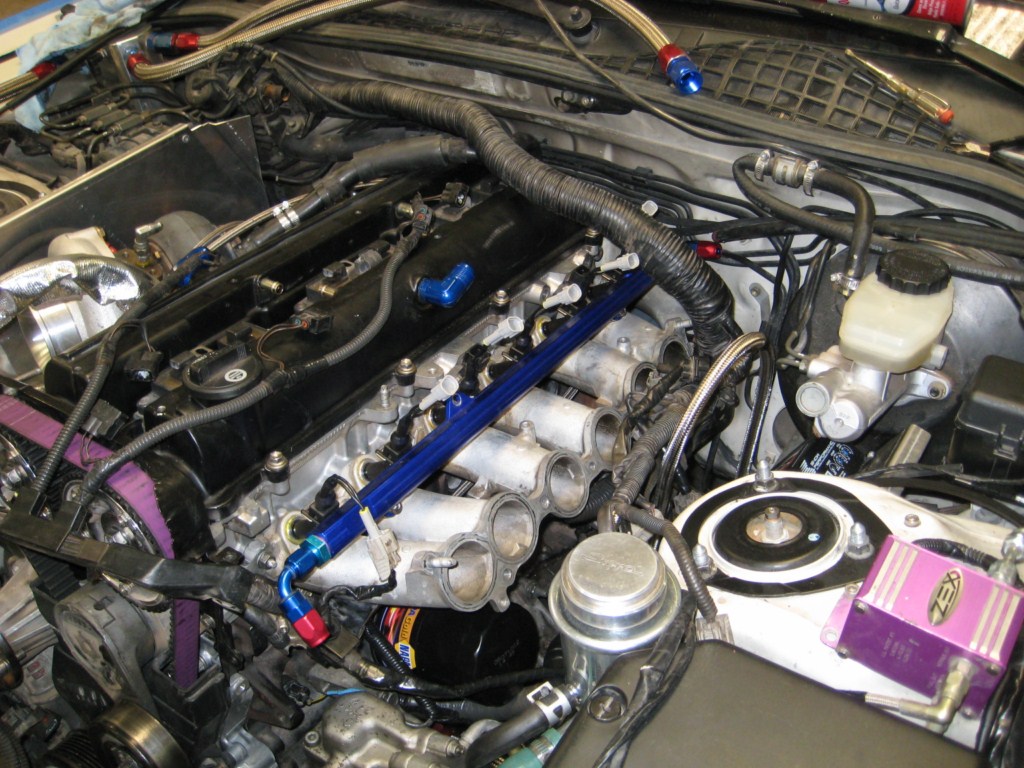 SP modified intake, its the same size on the outside but has 40% more volume on the inside. Some people say it doesn't give any top end horsepower but helps a little at lower RPM's

it was fairly cheap. Also my FPR and I hooked up a 50 shot.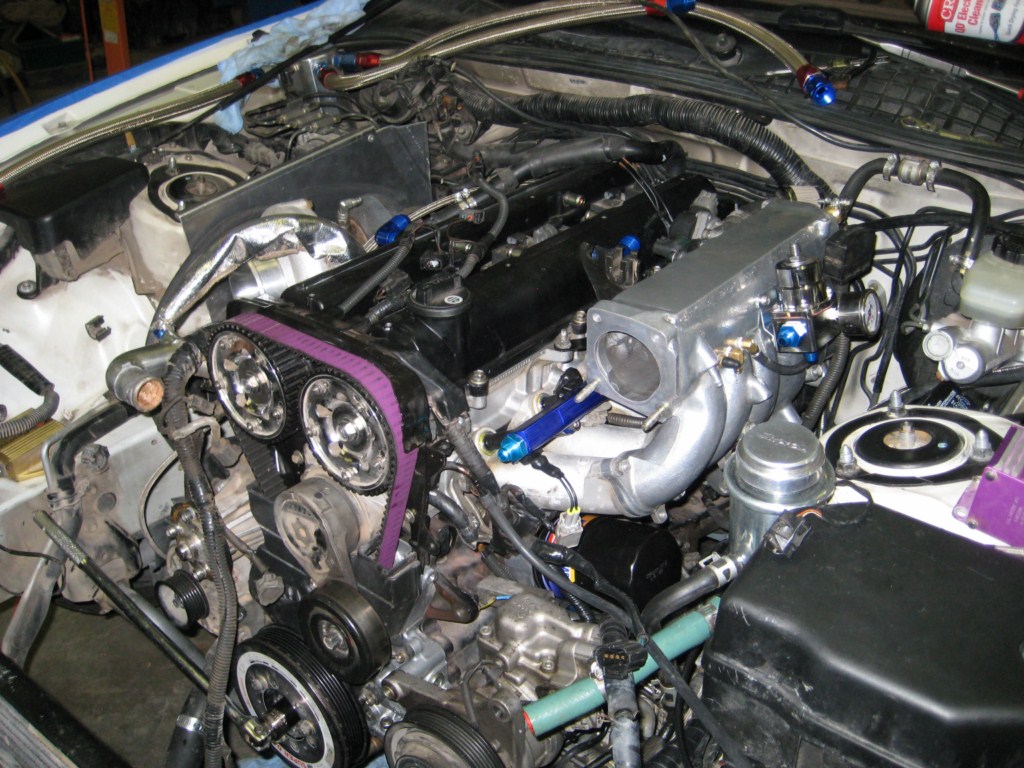 Final engine bay picture over all it looks about the same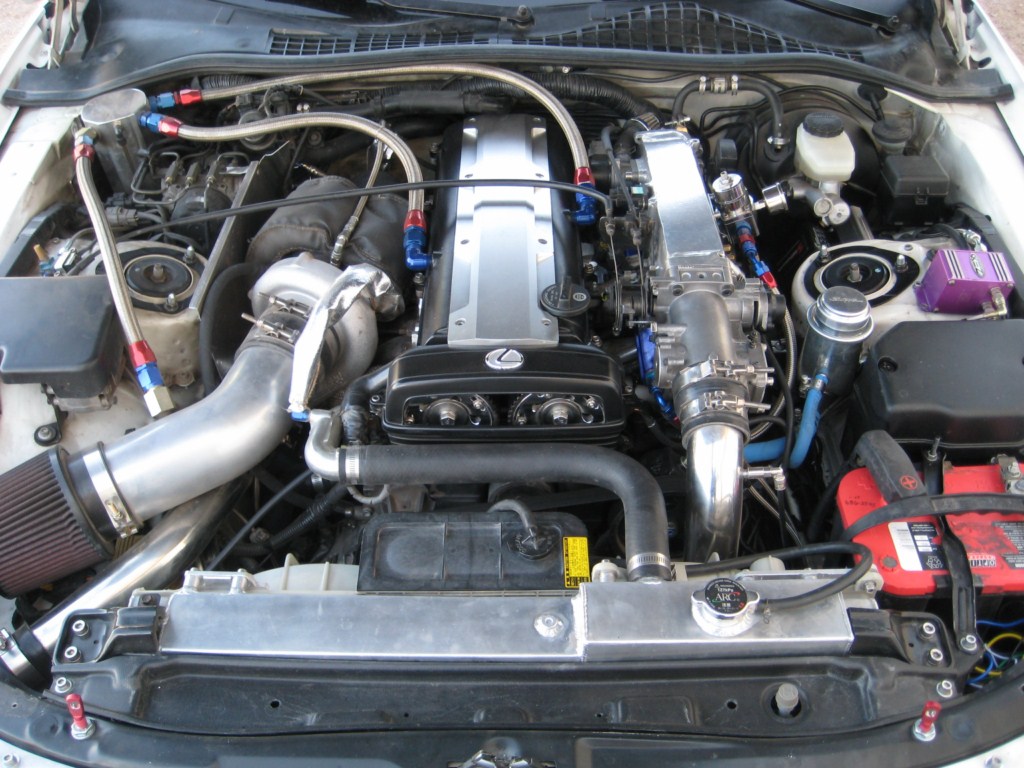 My take on the car so far. It feels about 50WHP stronger at 17.5-18 psi boost. I built the setup for 25psi but with my 9lbs spring all I could get was 18. So I have ordered a 14lbs spring. The tranny and clutch feel great but with my final drive it is geared too low and the gears themselves are too short. A stock Supra has 3.13 gears, I have 3.76, so I ordered a GS400 rear with a 3.26 (very close) and I'll put the LSD from my 3.76 diff into the GS diff so far all problems solved. Now the bigger problem. I have the car tunned pretty good at wide open throttle. Just driving around town the tune leaves a lot to be desired and the car is no longer the gentile beast is was only a few weeks ago. Eventually I will have to go with a standalone ECU but that won't be for awhile. When I have the funds I'm going to take it up to the Supra Gods in Santa Fe (pre-racing.com) and have Ben install and tune a V-Pro ECU.
I also installed a snow meth/water kit in my car. I plan to be able to boost 25psi and roughly 650WHP (all talk at this point) On my current 9 lbs spring the most I was able to boost 17.5-18 psi on Meth/water. I bought my custom kit from Ben at pre-racing.com(one of the Supra gods) and it came with everything I needed.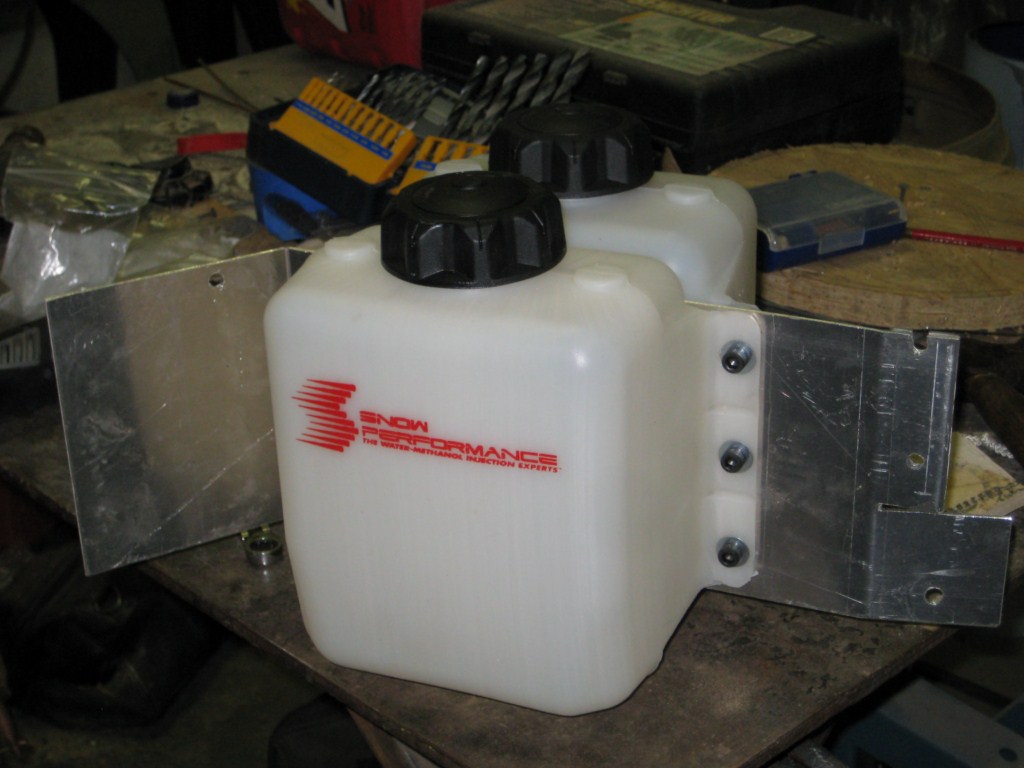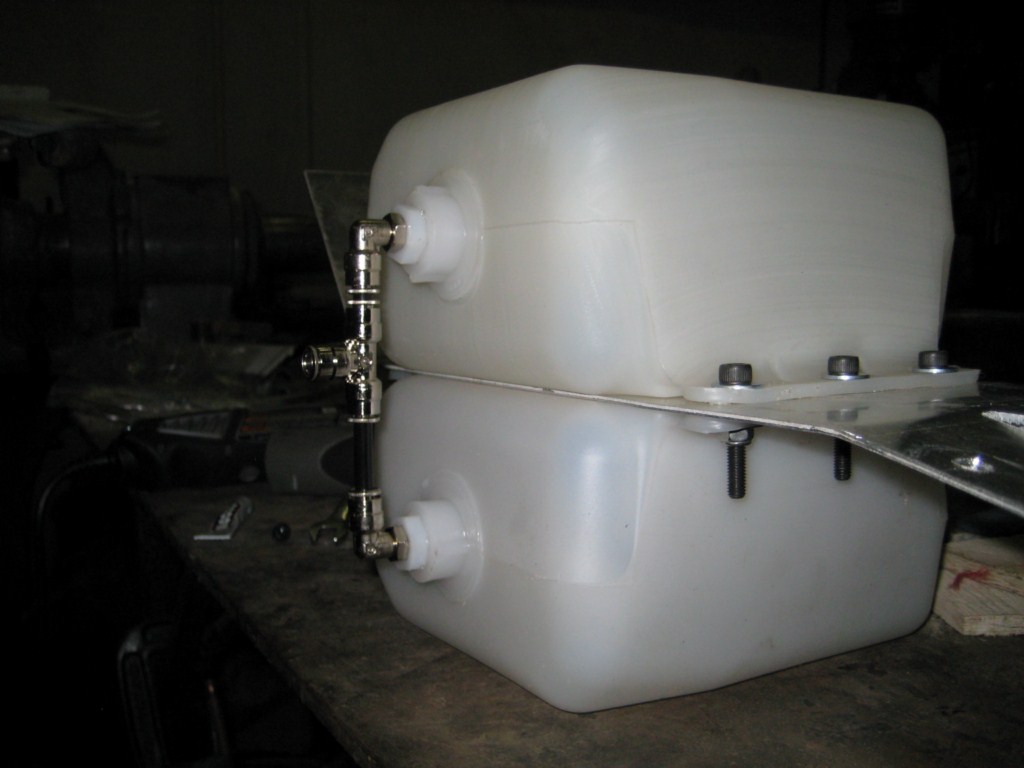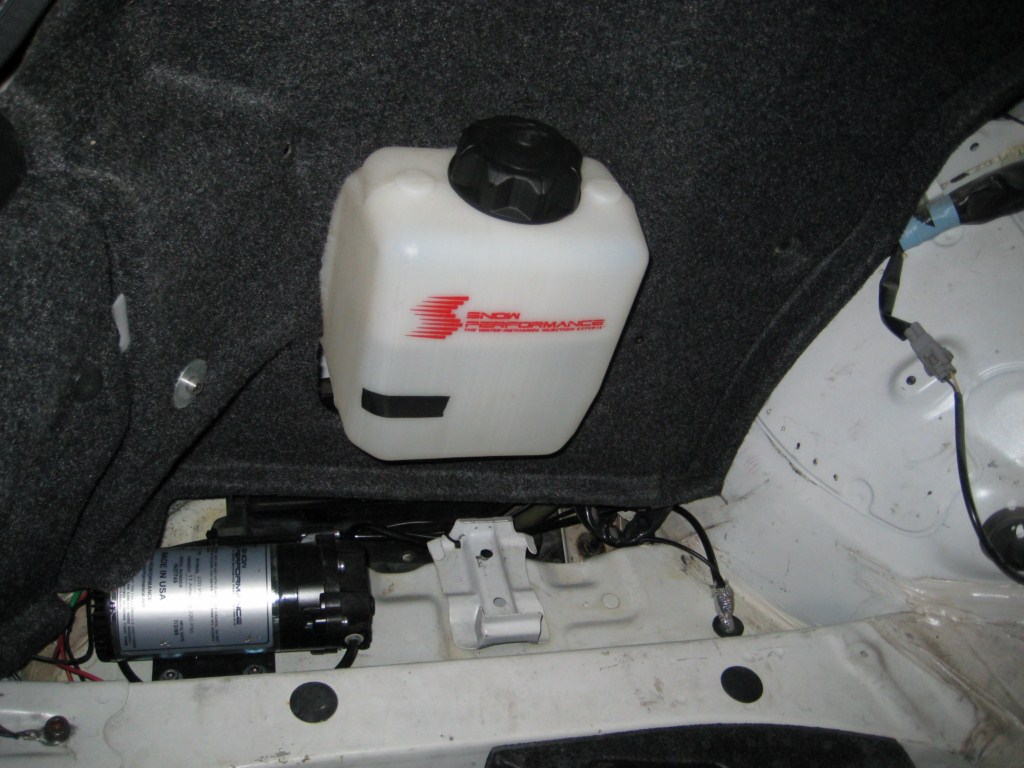 The green light comes on when I am using meth/water, and the red light is a low level indicator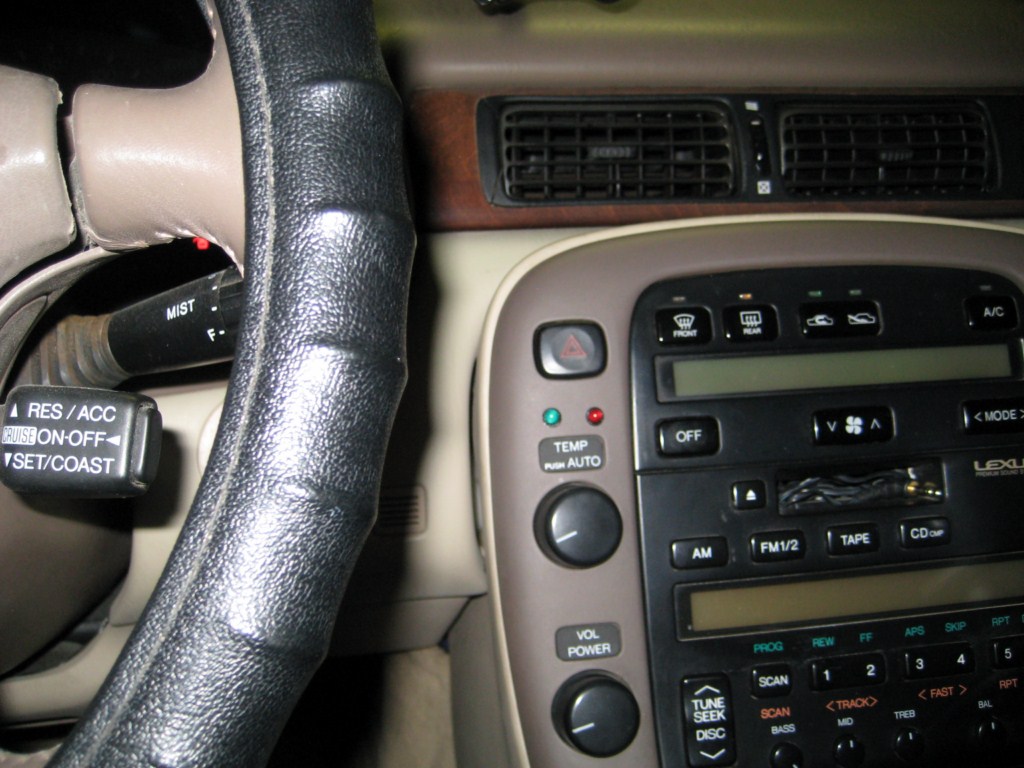 I made a mounting bracket because I wanted to easily be able to tune it.