Alex 62 Continental project by AlexContinental62
By diyauto
You must be logged in to rate content!
Alex 62 Continental project
Compliments of AlexContinental62 @ thelincolnforum.net
2-2-2012
Hi guys,
Today has been my baby first day running after 11 months of restoring. Engine´s been rebuilt, transmission works well, also gearbox, and power steering. Got new breaks and shock absorbers. So now it´s time for body & paint shop.
Finally I can see a light at the end of tunnel.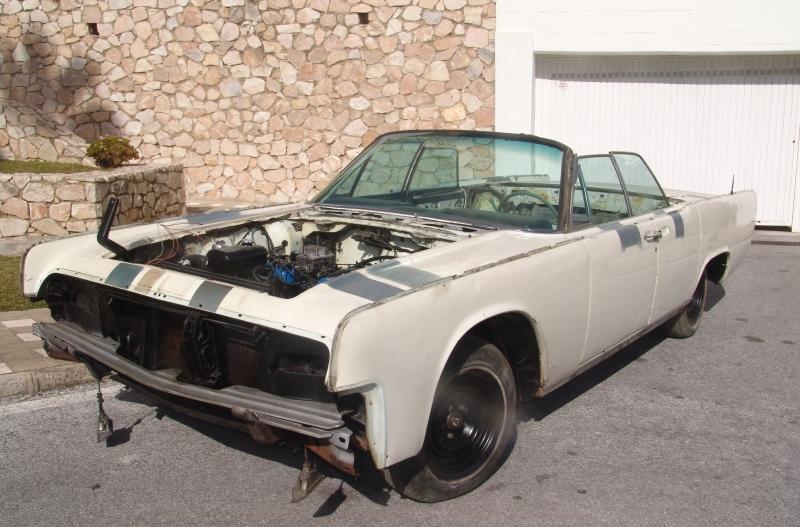 Sure, here you are how it was and how it looks now. Some parts will be removed to paint the engine compartment properly.
I like engine clear and clean so I removed the heating system as it´s quite hot where I live.
Also you will see that I removed the cruise control, I am not sure if I will install it after painting or not because I don´t use it very often, but like keeping
the car as original as possible.
Still need to fix some small staff after painting.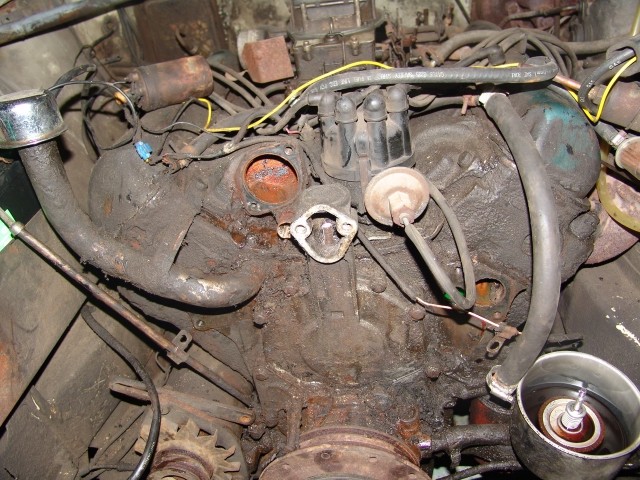 The original engine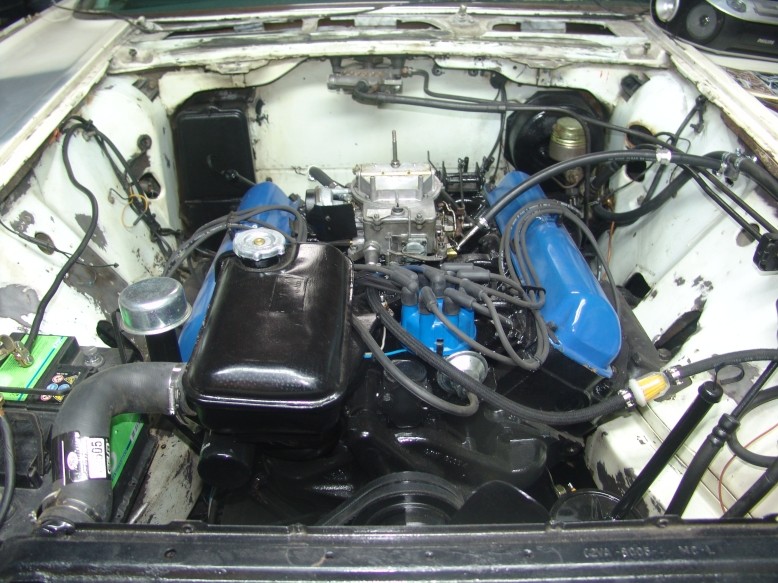 Current look
2-8-2012
On the way to the Body & Paint shop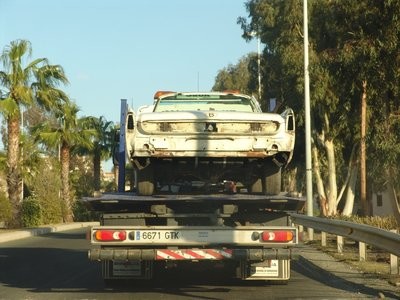 4-3-2012
Almost ready for primer!!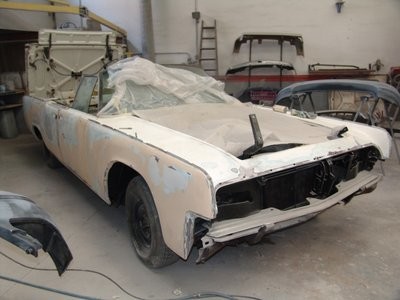 4-11-2012
Hi Guys,
Car is ready for painting now. I am having a lot of problems with the color, I tried different original formulas and none of them look as they should look, so
basically I am looking for a nowadays car color, anything that match originals, which is almost impossible. Will let you know...
About parts, everything come from Estates, that means a lot of duties and shipping cost.
Cheers,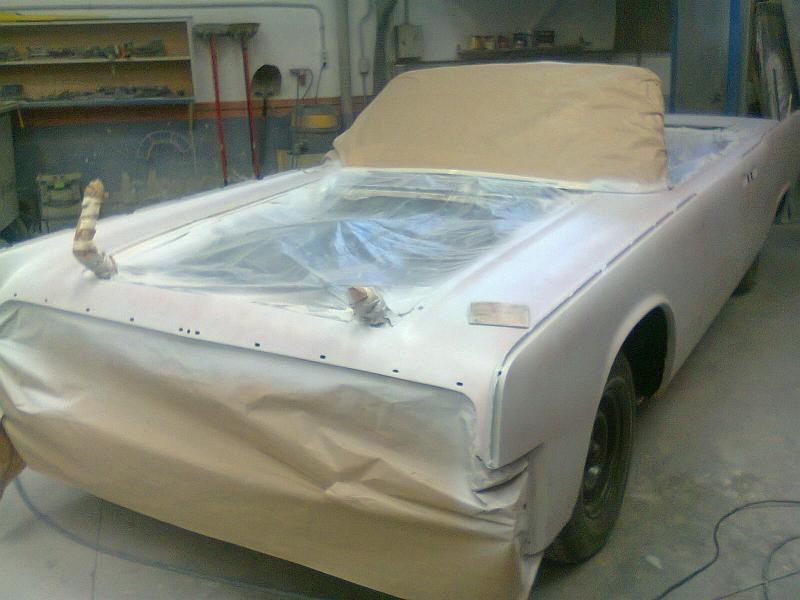 4-18-2012
Well, after 4 months thinking about the color and making different samples, the chosen color is Silver Mink Poly.
My car was originally Platinum (N) but it´s not one of my favourites colors for this car, I tried to match Sultana or Ermine but got creamy yellow samples nothing similar to hundreds of pics I got on internet, after trying Silver Mink in 3 different shops I got the right sample.
I have to mention that Silver Mink is different from 62/63 than 64. This I was told by 62´s Tbirds forum on Facebook. That´s why It came grey at my first samples, when I found the right one is like silver blue metallic, last pic attached.
To match Silver Mink was a headache in my country but thank´s to Azkonobel I could get the right code 338A1 FA62:G.
http://www.qnetonline.nl/SIKES/Formula/ ... nufacturer m
I must say that mine is not going to be 338A1 (which is original one as Todd´s), I ordered 338A4.
I explain this, at Azkonobel each color has 6 different escales from lightest to darkest. I chose fourth scale of this tone because I like a bit more of blue on it.
Let´s see how looks like when it gets finished, of course I will post more pics.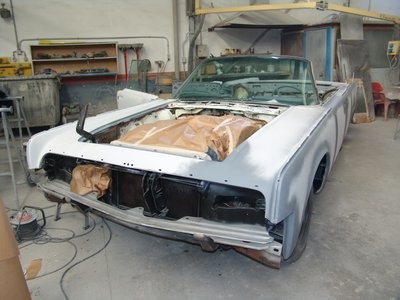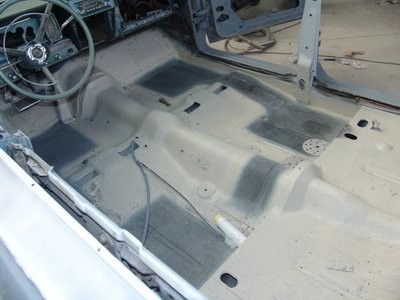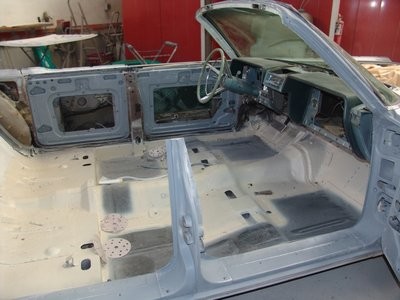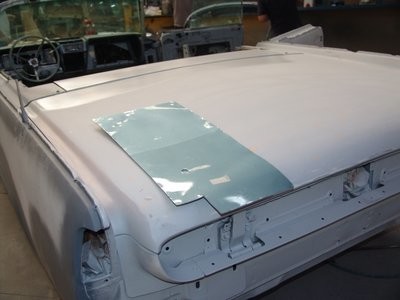 4-19-2012
Today was a hard day, 5000'¬ rechrome budget. This is much more that I could have ever thought. But now everything is new in the car, can´t leave the old chromes, so I must go for it.
Holidays will have to wait for next year.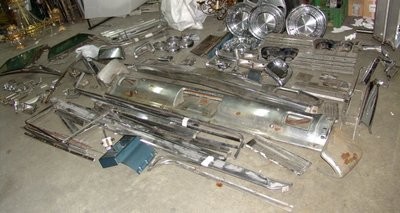 4-23-2012
Yes Todd, I was going to do that but at the chrome shop they told me that it was not worth it because what makes the budget expensive are
the massive bumpers, and the grile and interior small parts material.
It looks that in my country they are good professional when it's a steel piece, but when it´s aluminium or similar (like ashtrays, door handles, ornaments, ....) they are not qualified enough, because they spend a lot of material and too many hours.
Well that´s what they say... I am sure it´s not so difficult, but there´s a chrome shop each 200 kilometers. I tried in two different shops, and next is 400 kms far, so I can´t do anything else.
I hope parts look good. They will take about 7 weeks, and I need a long time to assembly the car so I wish I could drive the car this summer.
Paint is ready. Car is coming back home tomorrow.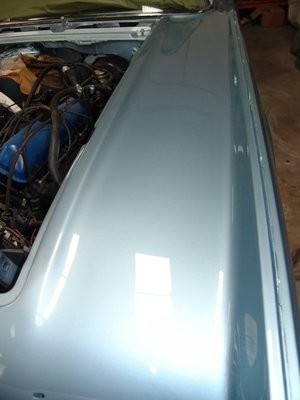 4-24-2012
Thank´s for your advice. Assembly will be a hard and long job.
Here you are some more pics, car looks darker in pictures, but it´s much lighter. Color changes a lot in the pictures, can´t explain why.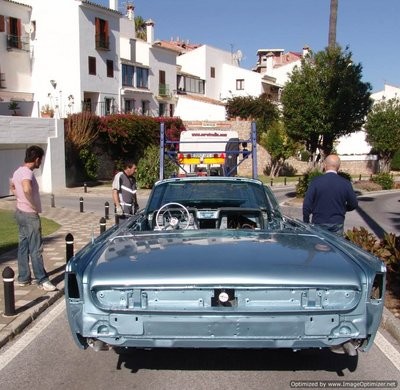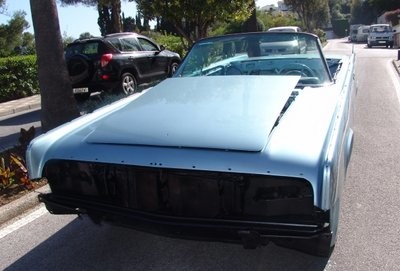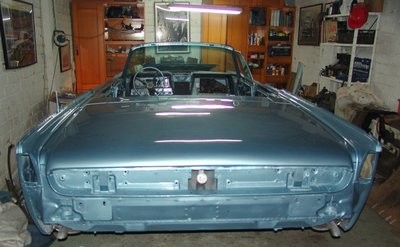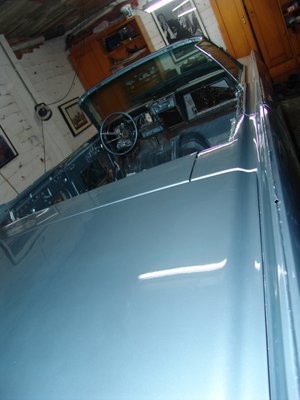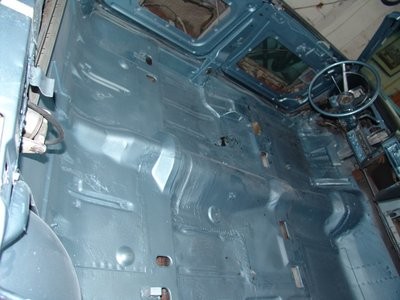 12-18-2012
New pics attached.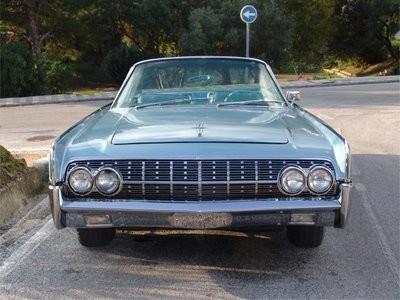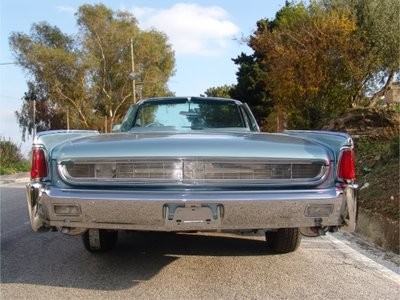 1-14-2013
Steering wheel new look after repainted in a new color that match perfectly car shape color.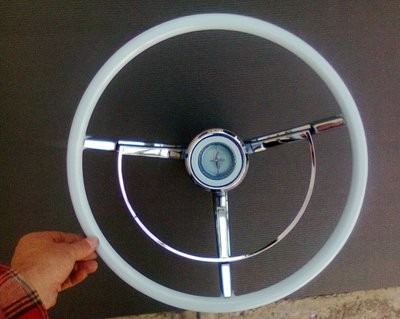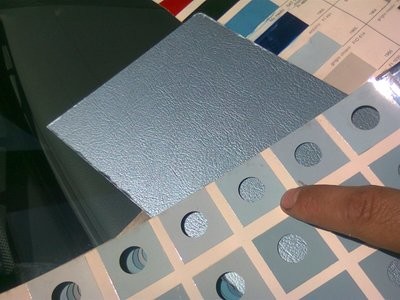 2-8-2013
Hi GUYS,
I post this picture where you can see how I repaired vent window mechanism.
1.- See teeth are broken.
2.- A welding
3.- Handmade job with a grinder
4.- Assembling
It might be interesting when parts are difficult or expensive to find.
Maybe sounds stupid but I am a bit proud of this job, and vent window works perfect now.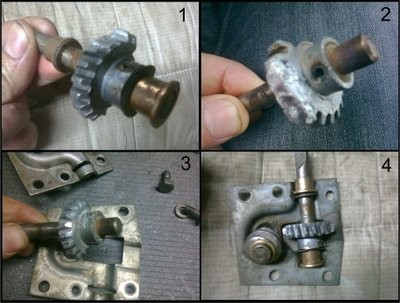 4-2-2013
Hi Guys,
Car is almost finished.
Made my first test drive and car worked well.
After 10 miles got differential licking and
gear box fluid in the refrigerator fluid reservoir.
Everything is repaired now so I am going to clean water circuit,
and test car again. I wish car is ready for next week.
4-6-2013
Car was tested today, everything looks ok, just oil warning light is on (it went off after driving for five minutes), new problem to find out...
9-15-2013
Almost ready!!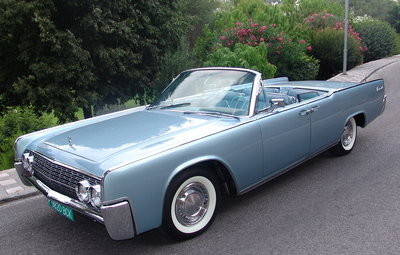 9-23-2013
Hi Guys,
Thank you very much for your nice comments.
Car is almost finished, still some work to do but I can drive it now.
I got married last 24th of August and I took the risk and drove the car, it worked perfectly.
Thirty months of hard job were rewarded.
Also drove it in a classic meeting for first time last Saturday and It also worked very well, although it was a really hot day
with neverending stops. No lickings, no overheating, ... I am very happy.
Recent pics are attached.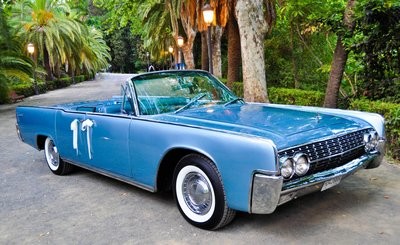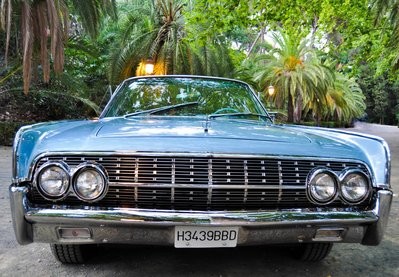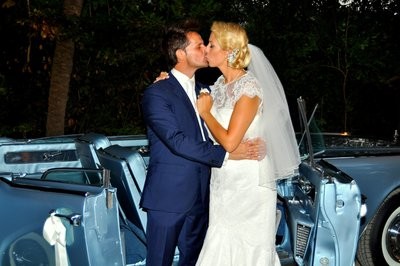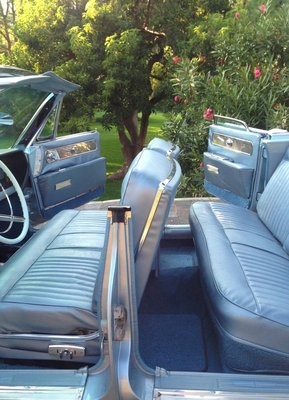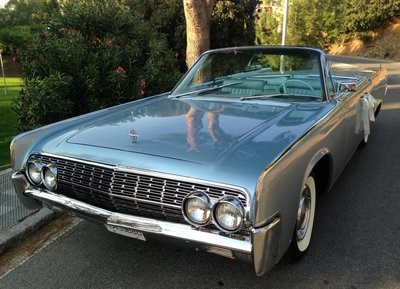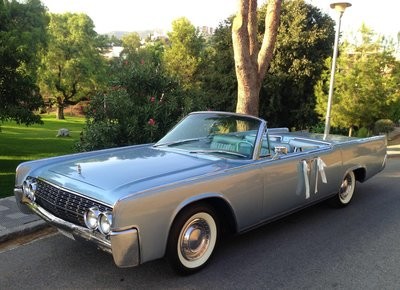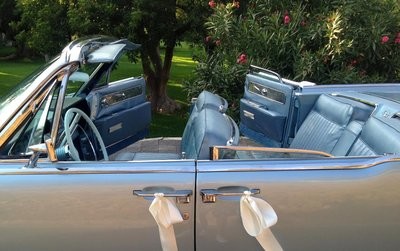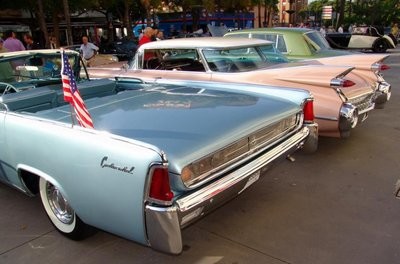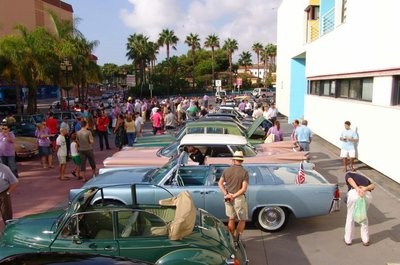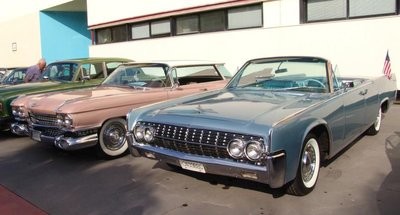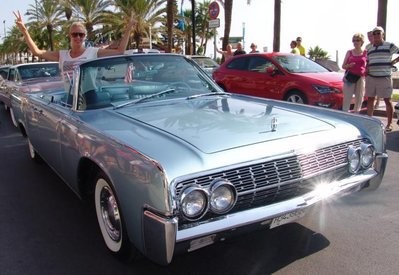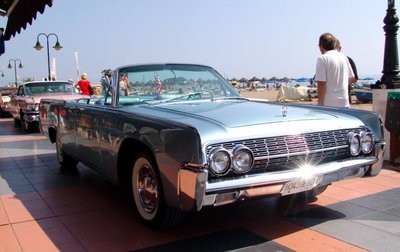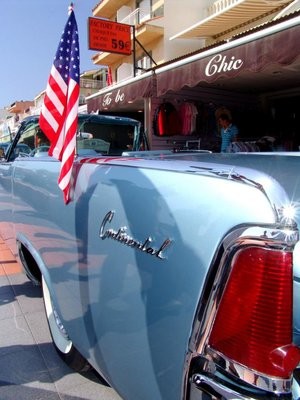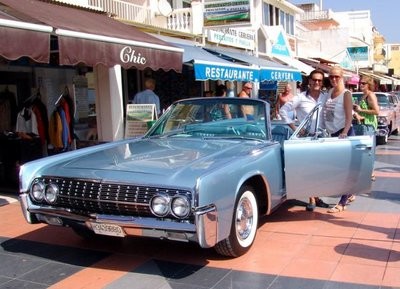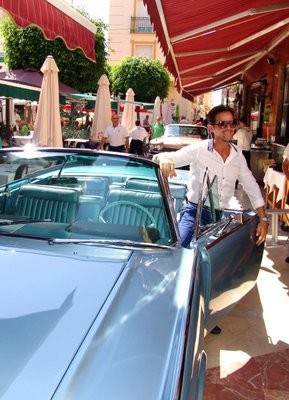 Color looks very saturated on these pics, it´s much more lighter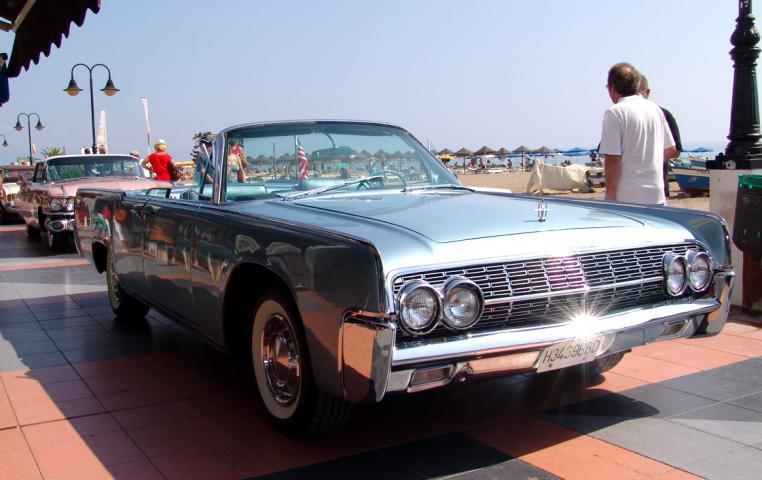 2-15-2014
Hi Wildcar,
Sorry for late reply. Shocks are original standards from Rockauto. Car rear side looks higher because the top is out.
About tyres American Classic 235/75R14 2 1/2" ww.
Valentine´s day. Today was a lovely day to drive the blue beauty.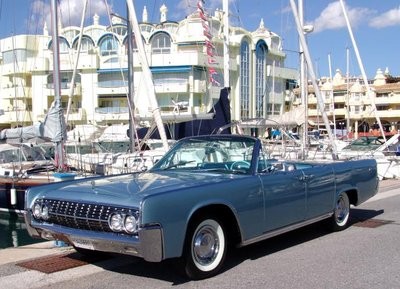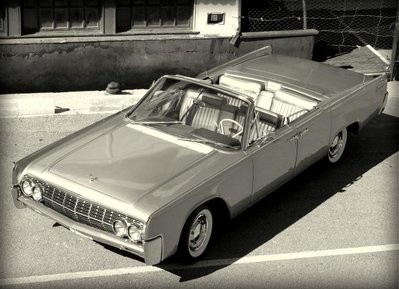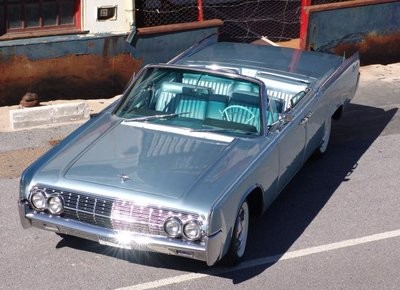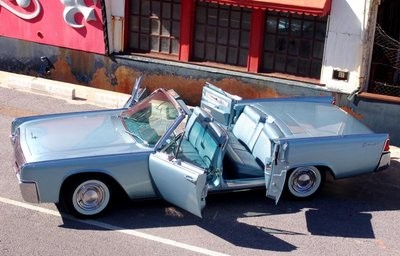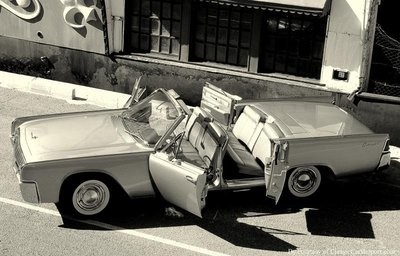 3-12-2014
Hi everybody,
Here you are some new pics taken last weekend at Auto Retro Exhibition in Malaga.
Don´t know if this is the right thread for pics (considering project is not finished), please let me know which thread is for pictures only.
Anyway I hope you like them.
I am working on the car again.
The 59´s Tbird behind The Continental belongs to a friend that is helping me with top operating problem.
I am still restoring all those non easy to find wheatherstrips and rubbers.
Need to figure out how to reinstall the cruise control again, and check out if it works or not.
Car is driving well now and I am very happy. Last 30 months were worthy.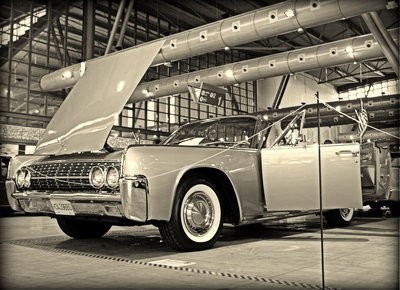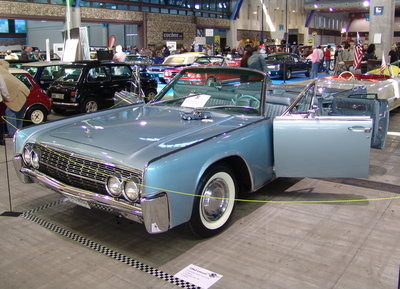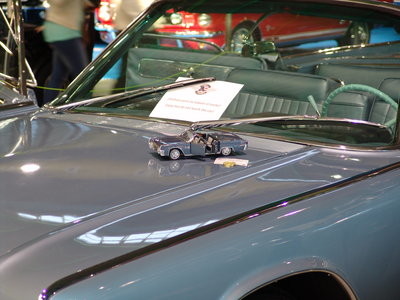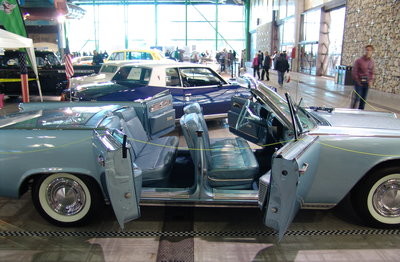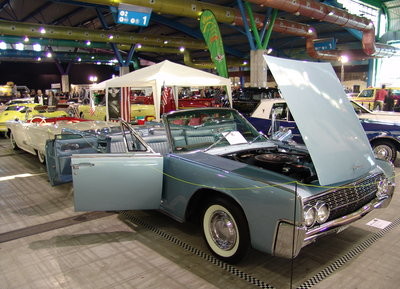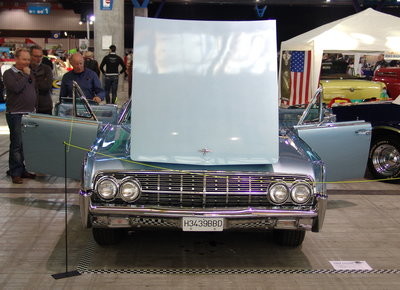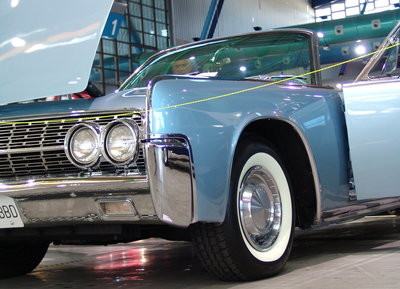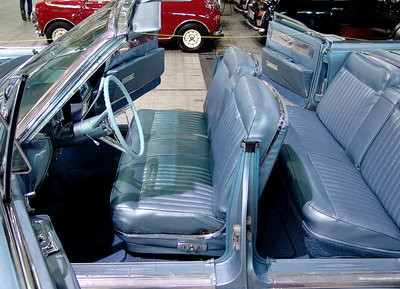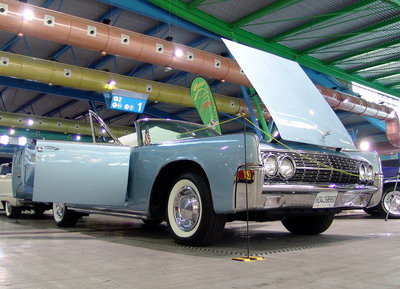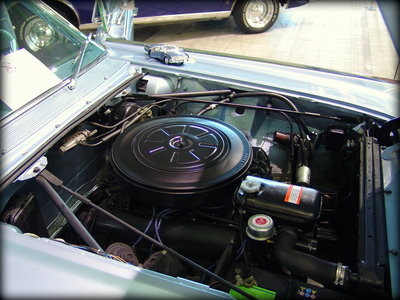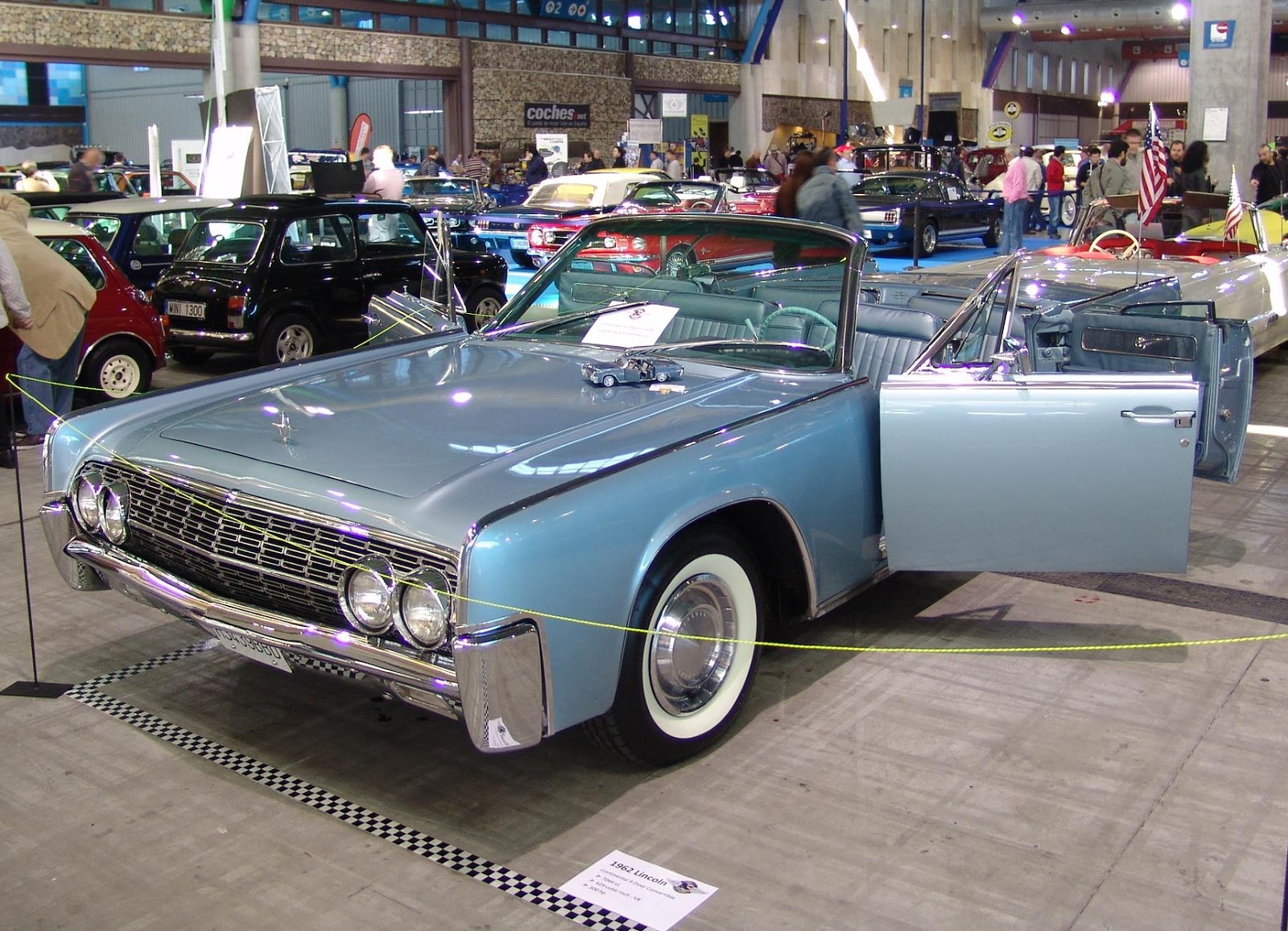 9-8-2015
New top pics.
Unfortunately after three months trying to repair the mechanism, no luck.
Bought new realys, solenoids, hydraulics, ... from Lincoln Landic but deck lid does not open (first step) so it has to be lifted manually and it works automatically after.
I´ve been told that it must be something wrong in the wire harness but can´t find where so will keep trying... At least I´ve got a top now, and looks fine.