66 Lincoln Rear Disc Setup by Lincolnlvr
By diyauto
You must be logged in to rate content!
66 Lincoln Rear Disc Setup
Compliments of Lincolnvr @ thelincolnforum.net
11-24-2009
Just finished converting my 66 to rear disc. Was quite easy compared to other conversions I had made over the years( early Chevys and Fords). Only had to do minimum machining on the backing plate for the bearing to sit properly and axle clearance. Had to use longer wheel studs due to rotor thickness. Parking cable from original Lincoln reused (fabricating brackets out of angle iron). Changed master cylinder to 4 wheel disc type and proportioning valve. Stops on a dime. Only invested $500.00 total for parts and machining.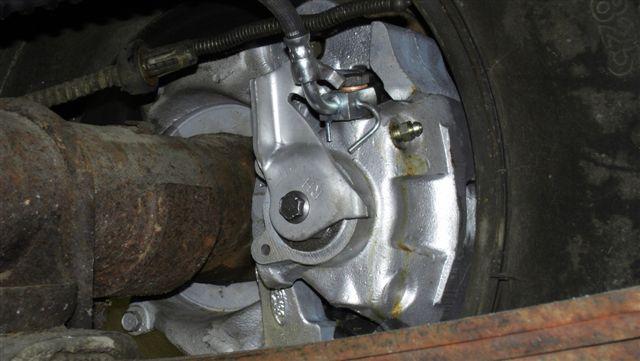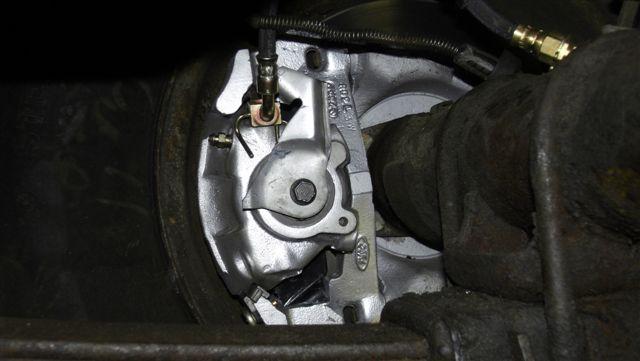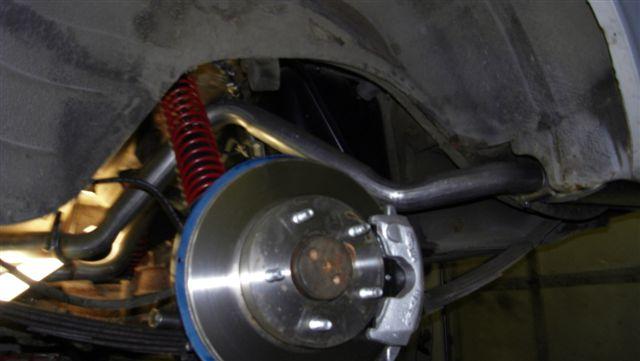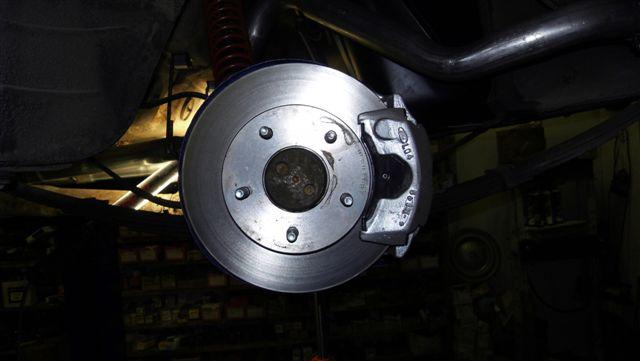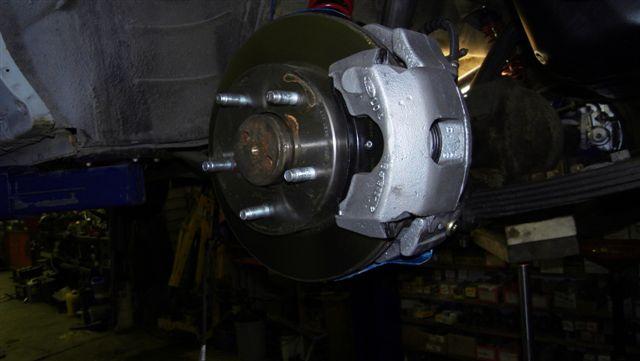 Rear Disc Parts
1979 Lincoln Versailes rear disc backing plates,calipers and rotors if in good shape.(new ones cheap) and cooling covers/shield
axle bearings for 66 or 67 Lincoln (big bearing)
wheel seals for 66 or 67 ,also wheel seals for 79 Versailes (needed for flange side)
brake hose for 79 Versailes r & l (they're specific sides)
10 wheel studs ( must be longer to accomodate rotor thickness)
8 backing flange bolts ( must grind one side flat to fit by axle tube, stock ones too short and 79's too small) I used Grade 8 for safety reasons
remove parking brake cable from drum backing plate by using a small hose clamp on clip and pushing tru backing plate
These parts might fit on earlier Lincolns but only if they have the big axle tube with big bearing flange.
Here are some pics of the proportioning valve. Tough to get clear pic as it sits on the fender below master cylinder. Used a SSBC setup as it's adjustable. Made new lines from master cylinder to valve and lines from valve to distribution block.
Removed stock parts, there were rusted and useless for 4 wheel disc application. Master is standard dual reservoir unit which bolted to booster.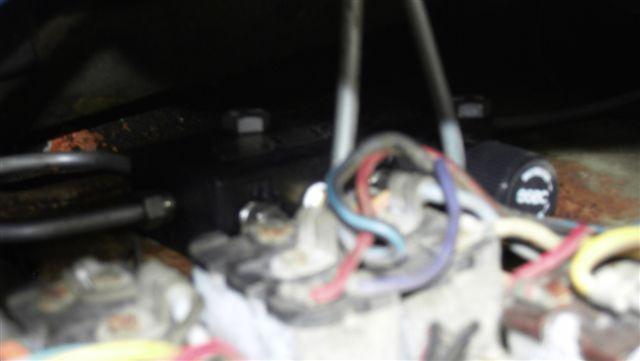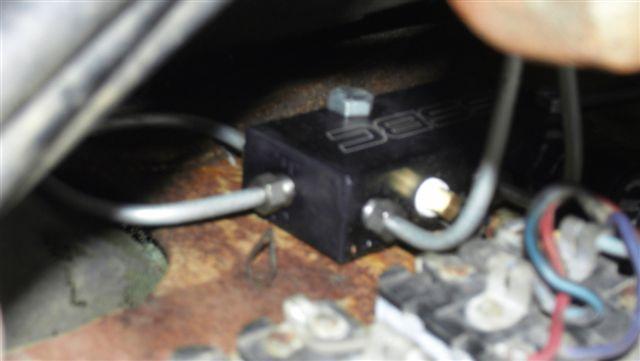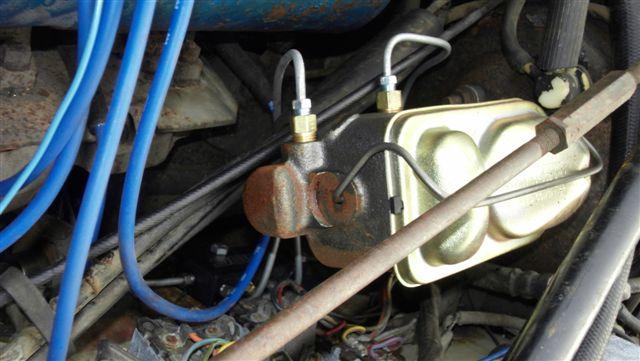 Powered by Froala Editor