Builds
'79 Mark V by Kuripiiritus
By diyauto
You must be logged in to rate content!
2 minute(s) of a 37 minute read
'79 Mark V
Compliments of Kuripiiritus @ thelincolnforum.net
4-12-2009
I have learned many things reading this forum. So now is time to contribute something myself.
Now starts the third season (summer period) with my Linc.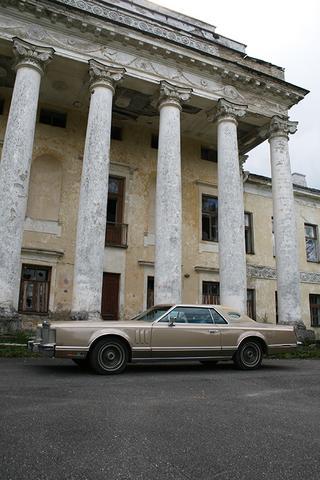 The things done so far are listed on a local car page. You can find them here. if you click the " (Loe päevikut)" on that page, it will go to the diary page. There are the notes I've made so far. If i have time later on, i'll write a short summary about the 18 entries on my car diary. I'll try to update both sites from now on.
At the moment i have similar mission like Dan had. Replace outside components. As i don't have resources yet to do the full engine job. Parts have been ordered and have already been delivered. Hopefully next weekend can start with the upgrades. Going to swap carb, intake and ignition.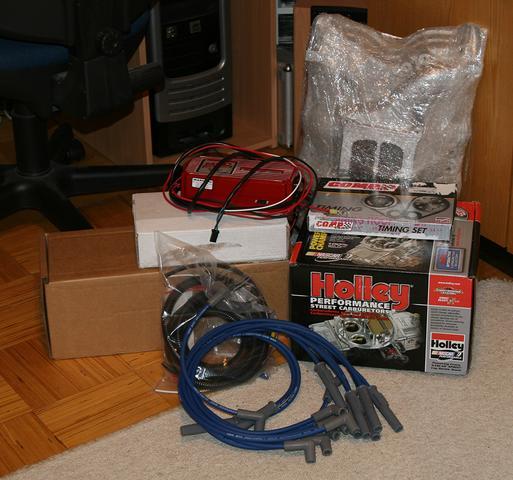 Waiting to be mounted.
Here is the list of my choices:
COMP Cams Timing Chain Set
Holley Aluminum Street Avenger Carb
Linkage Bracket
MSD Wire Set
MSD Ign Control 6al W/Rev Limiter
MSD Blaster 2 Coil/Msd Application
MSD Pro-Billet 351c-460 Vacumn Adv
MSD Wire Loom
Univ Ign Wiring Kit
Carb Gasket Holley 4bbl Open
Weiand Action Plus Manifold 351m/400 2v
Carter Fuel Pump.
I went with the Weiand manifold. As the Hoffenhauser is a lot more expensive. And i'm not particularly building an "Eco" driver. I would be satisfied if after the full engine upgrade the fuel usage would be the same as now, but the "Fun" would be added. It should flow better than the stock and also weigh a ton less