"Miata" Badge In My 06 Dash by mx5mia
By diyauto
You must be logged in to rate content!
"Miata" Badge In My 06 Dash
Compliments of mx5mia @ forum.miata.net
2-8-2009
I saw somewhere where a guy put a "Mazda" badge in the dash of his NC, but I wanted a "Miata" badge in mine. Since the Miata name was no where in or on the car, I thought I would put on in an empty space below the radio stack.
I was going to buy a Miata badge, but anything OEM is expensive, especially since this was just a test. I wanted one with the word Miata painted red, but was not sure what model it came on. I recently saw a Mahogany or Black Cherry NA with it on.
I got a used Miata badge from a friend (Thanks Sam!), and I painted the word Miata with some Testors red model paint. Then I glued the badge onto a thin piece of 1/8" plywood I painted black. I then put 2 sided carpet tape on the back side of the plywood.
You can see in the attached picture below that I put it in the opening to the right of the accessory power outlet. I don't have heated seats, so this spot was open. It may look a little crooked in the picture, but I may have held the camera phone crooked too.
It shows up really nice when in the car, and fills in the empty space.
What do you think?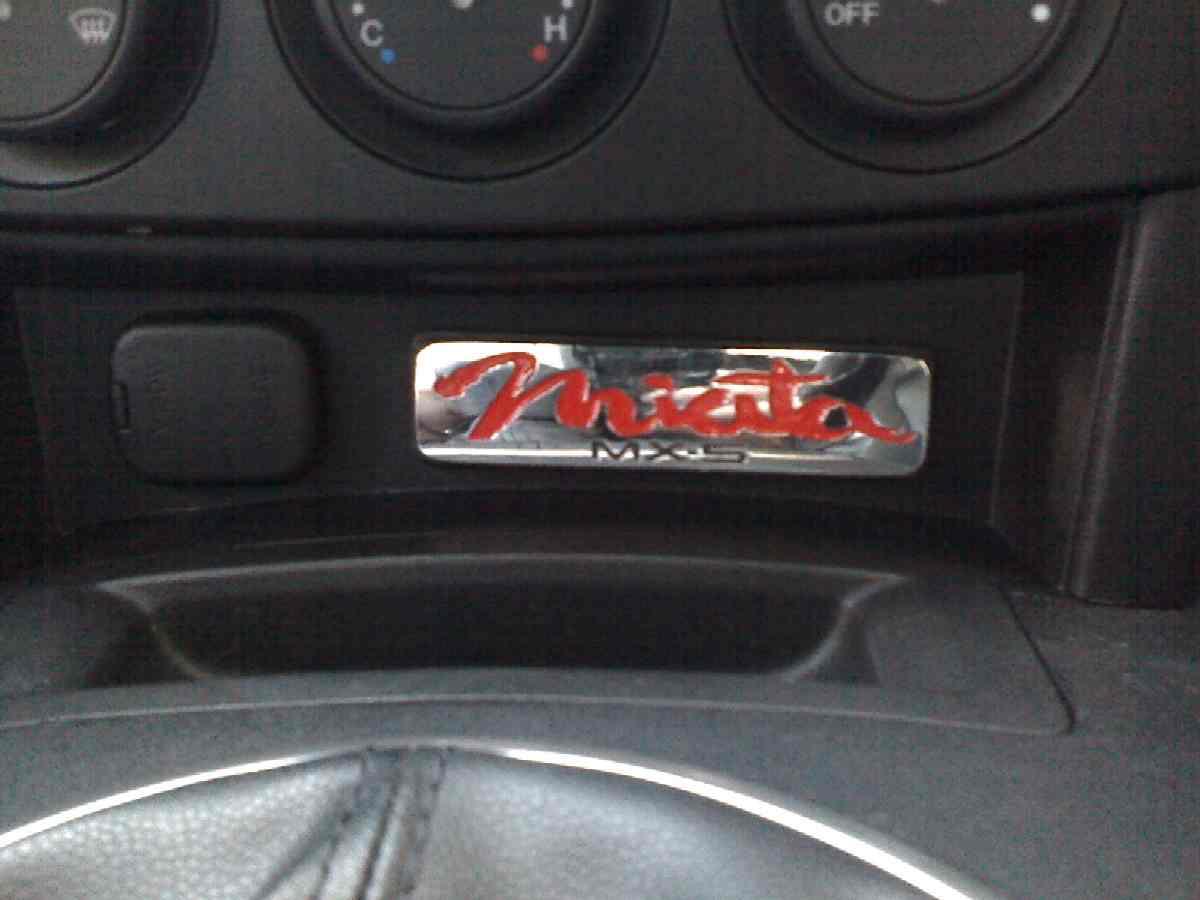 2-9-2009
Yes, it "was" a little crooked. I straightened it yesterday. It was in the high 50's here and I did some top down driving.

I wanted to fill in that empty space with something as I don't have seat heaters. And I wanted to have a Miata badge somewhere in the car.
So if you like it great!, if you don't,... That's OK. I know some guys seem to be ashamed (MHO) of the Miata name, but I am not.
Thanks for the positive comments!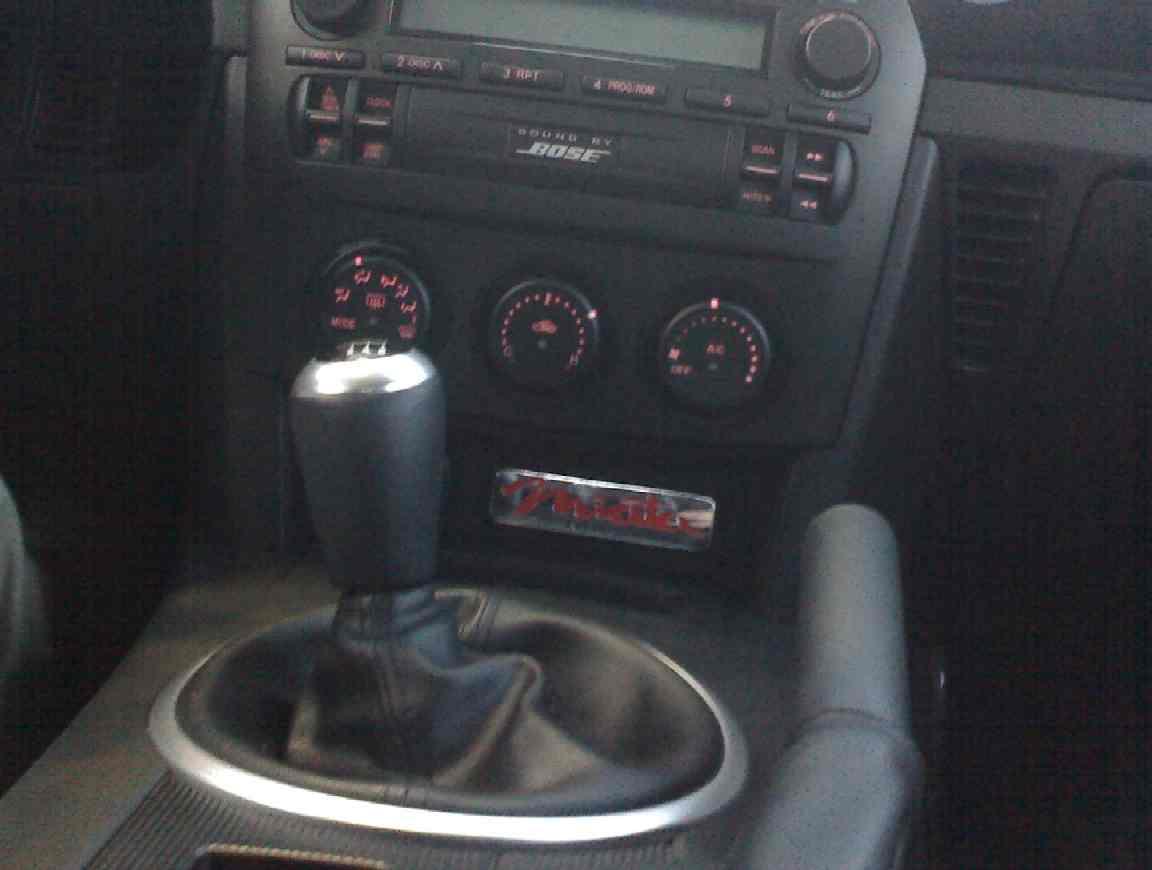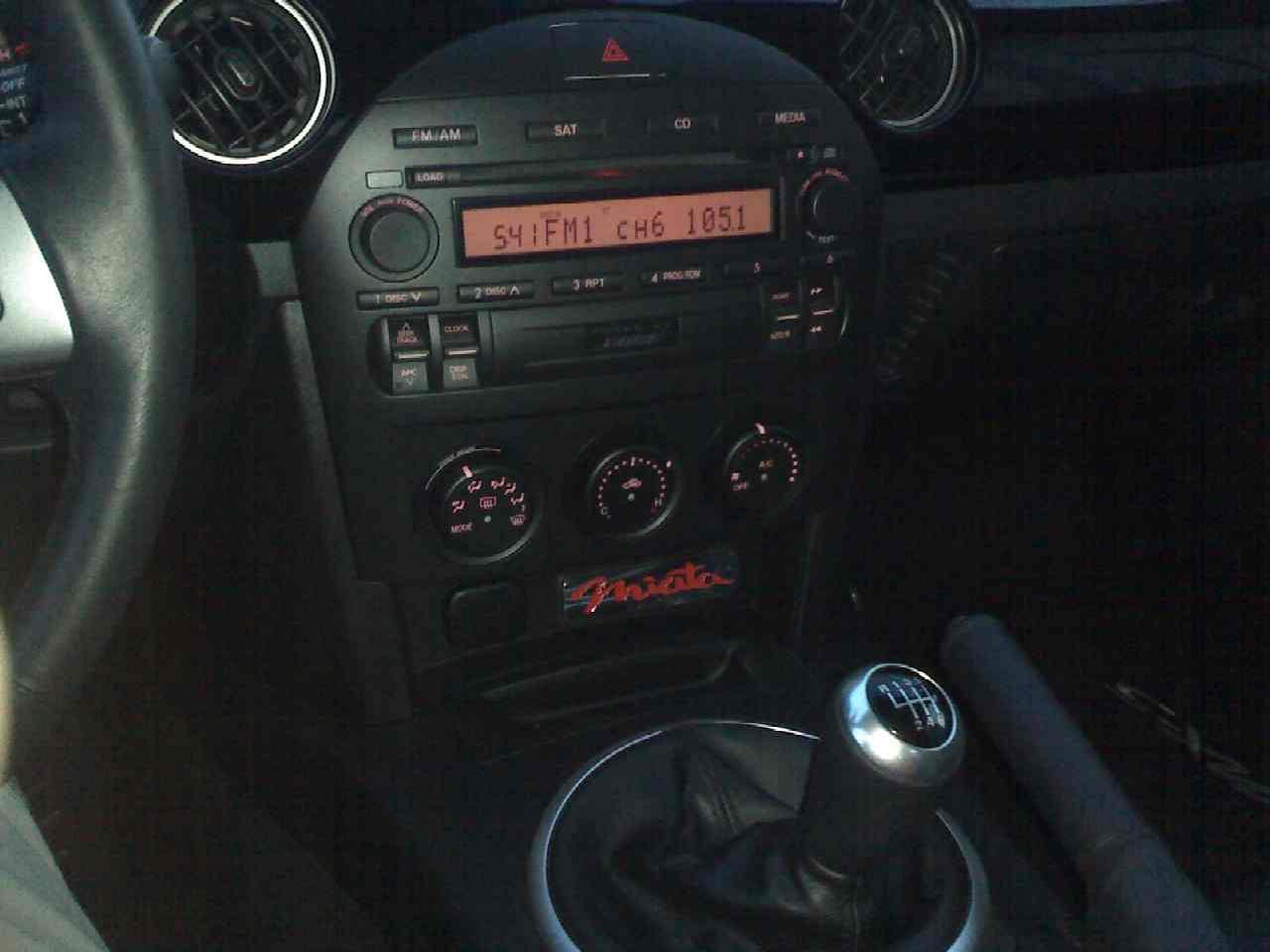 To me, it's a Miata. Since I belong to a Miata Club, and the requirements to belong is to have a Miata,...... it is a Miata to me. So it just seemed like the Miata badge was the right thing for in that empty spot.
Maybe you were the one that a while ago inspired me to do this????
Heck, a friend of mine took the MX-5 badge off of the trunk lid of the 08 they just bought and put the Miata badge on with 2 sided tape. I won't go that far,........
I took a thin piece of 1/8" plywood and painted it black. Then I glued the Miata badge to the plywood with "Super glue". If you look closely at the original close up picture you can just see a little edge of the black plywood sticking out around the edges of the badge.
I then cleaned the dash area with alcohol, and used 2 sided carpet tape to hold the assembly in place.