Builds
My Latest , Greatest and Last !!! by Marcel Burkett
By diyauto
You must be logged in to rate content!
3 minute(s) of a 31 minute read
My Latest , Greatest and Last !!!
Compliments of Marcel Burkett @ rx7club.com
7-15-2012
Hello all , I am at the end of my latest , greatest and last build , I will post up some more pics later on .

The specs are as follows;

Motor;
Semi peripheral ported (1.25" PPs) with Cosmo sized street port,
Pineapple Racing upgraded water seals ,
AL racing unbreakable apex seals ,
RX8 high performance stationary gears ,
Studded (oversivedstuds) block,
two piece essentric shaft with center bearing,
Pineapple Racing oil pan,
Oil pan brace,
Custom dual 25 row oil cooler set up with dual thermostats one per cooler for redundency,
custom power steering cooler,
Meziere electric water pump,
Koyo N flow radiator,
Solid motor mounts,
Projay Racing semi PP intake ,
Accufab 90mm throttle body with 2" spacer and custom linkage set up,
Garrett GT45R,
Tial 1.0ar SS turbine housing,
Custom SS(sc10 /304L) tubular exhaust manifold,
Single turbosmart 60mm Racegate,
Custom air to water intercooling system,
4X2000 cc Injector Dynamics secondary injectors,
2X850cc EV14 primaries,
Twin Bosch 044 pumps,
CJ motorsports twin intanke pump hanger (when I actually find one!)
FULL FUNCTION ENGINEERING primary rail (Thanks for the deal!),
Aeromotive Pro Racing fuel pressure regulator,
Custom coil on plug set up,
Autronic R500 4 channel CDI,
ViPec v88 ECU,
Racepak digital dash,
ISIS power 4 cell kit(3 power cells + master cell) with inlink ,
Custom two stage ,5 nozzle,twin injector water injection system.

Drivetrain;

OS GIKEN tripple disc clutch (Thanks Akonichi!)
OS Giken five speed gear set (thanks PandazRX7)
OS Giken super LSD,
DS 1000 HP axle kit ,
Custom supframe reinforcement with diff support,
Custom Diff girdle,
After market (cant rember the brand right now) drag launch bars.


These are the major components of the build I will add to the list as I remember or as I add to the car , thanks for looking.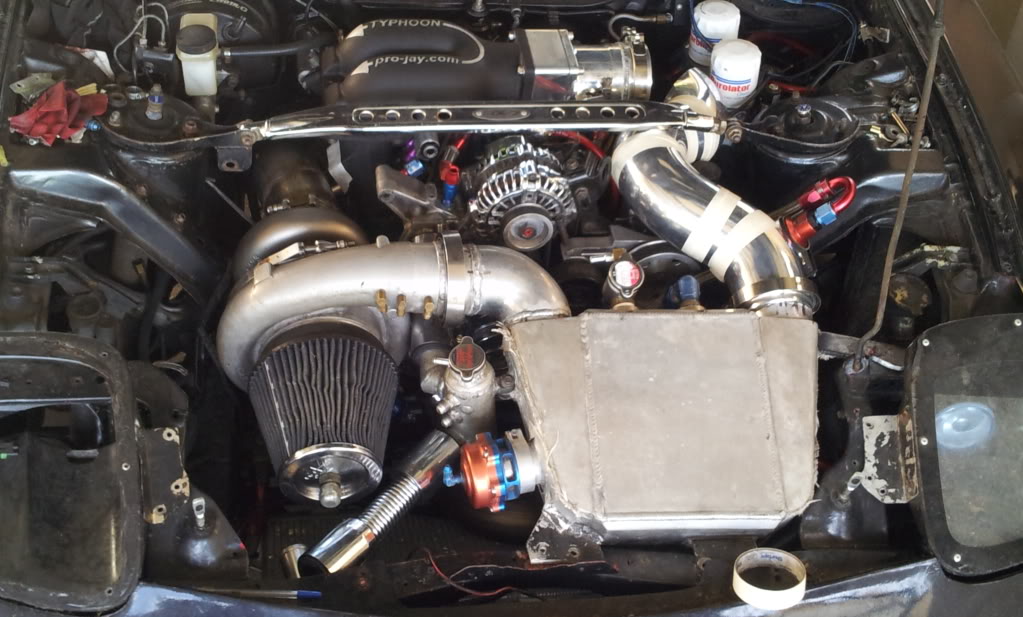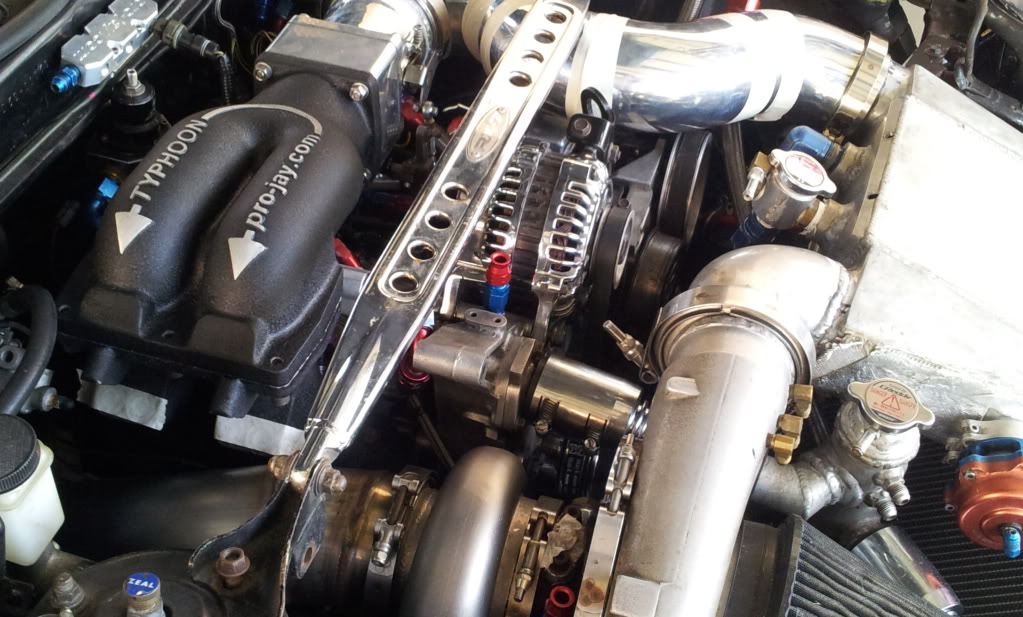 The following are pics of my manifold fabrication process , I cannot weld (yet) nor do I own a welder (yet) so I do all the fab work at home an take it to work where Its tig welded together ...for FREE !!!