Builds
My RX7/Rotary projects... formerly My Blk base build up.. by Herblenny
By diyauto
You must be logged in to rate content!
8 minute(s) of a 293 minute read
My RX7/Rotary projects... formerly My Blk base build up..
Compliments of Herblenny @ www.rx7club.com
1-18-2007
Well, I thought I share and show off my latest (2+ year) project!
It used to look like this...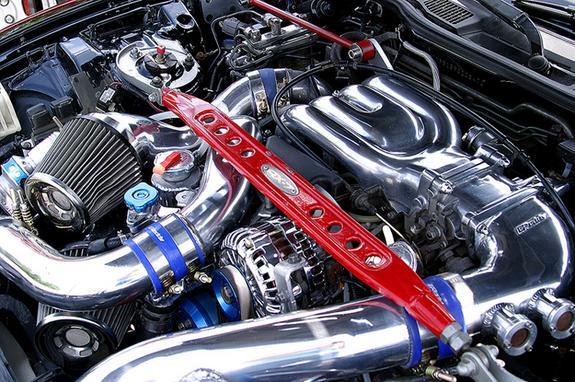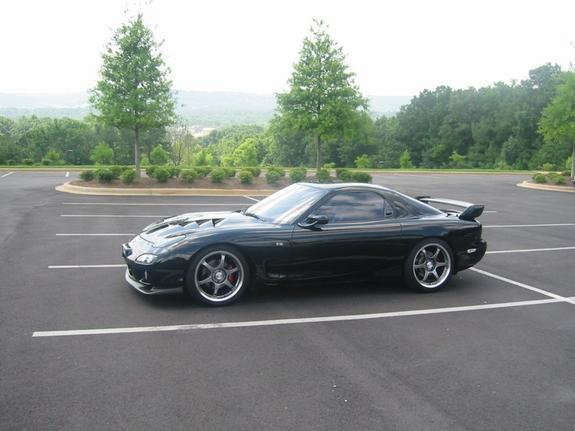 Now it looks like this in my garage...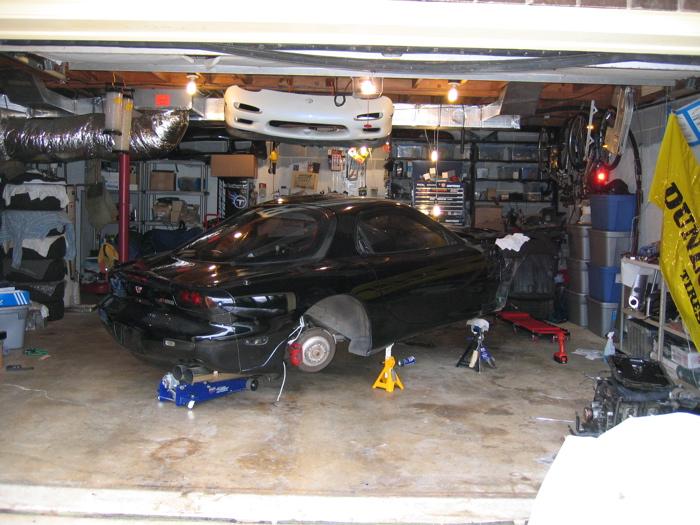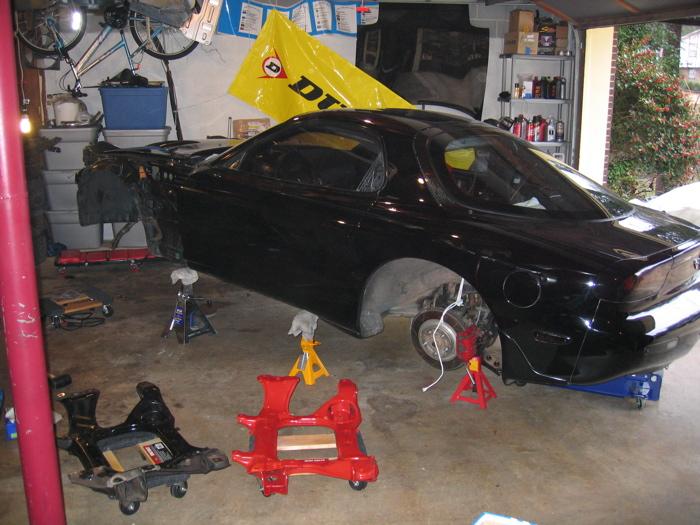 Now adding slowly parts like this and cleaning up some old parts...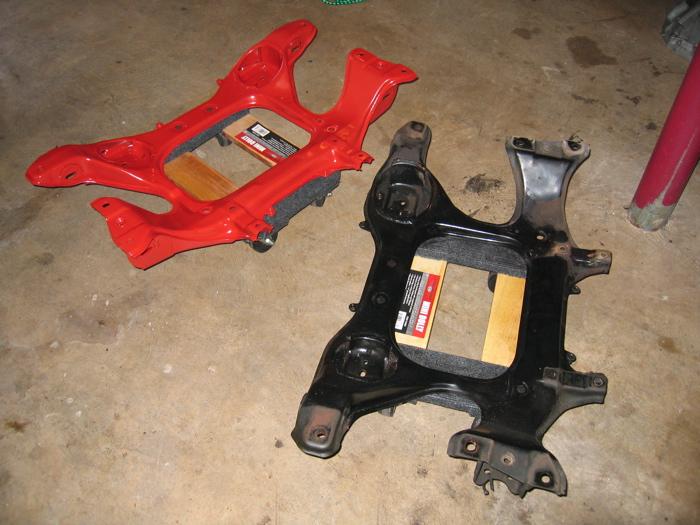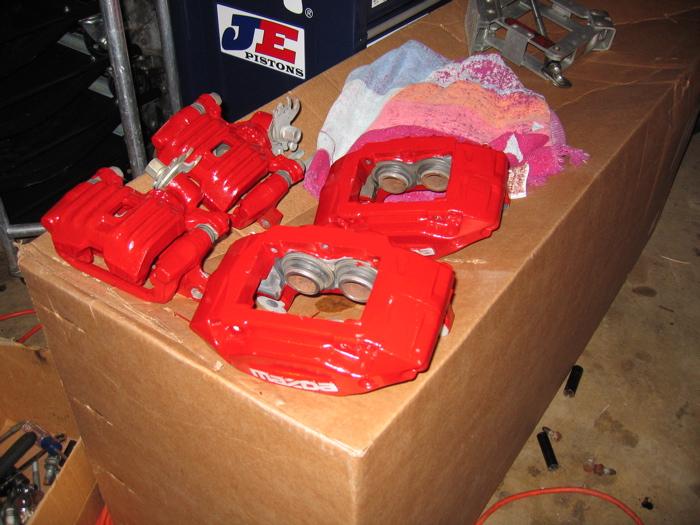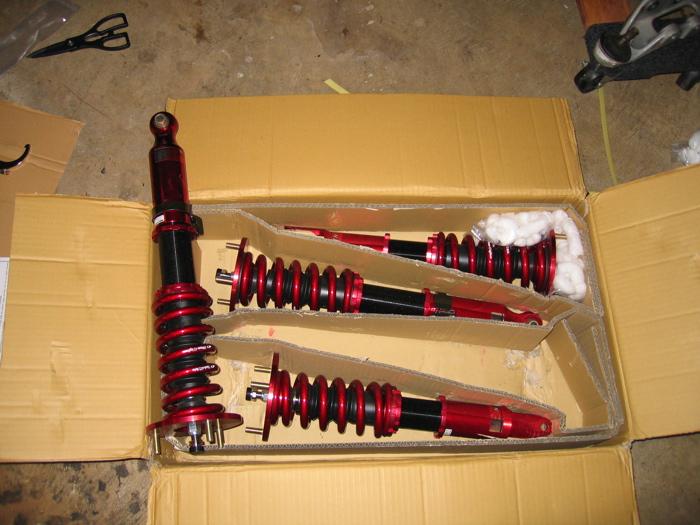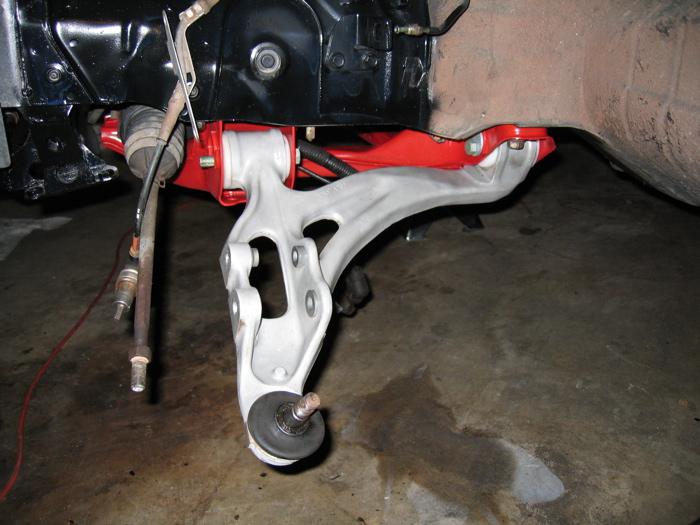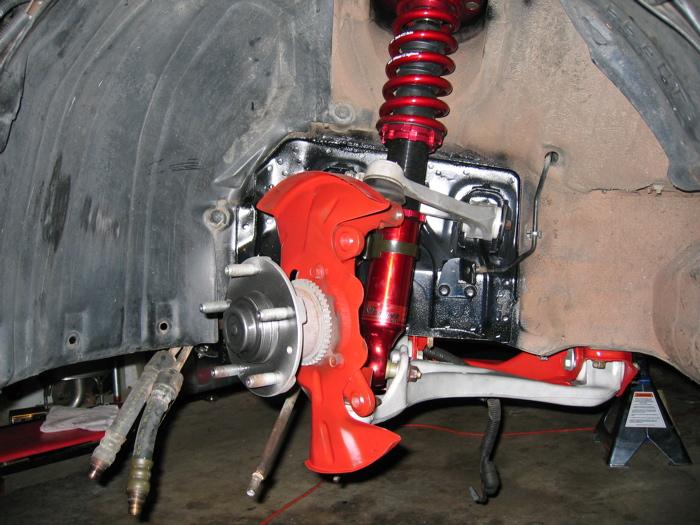 More crap I took off the car...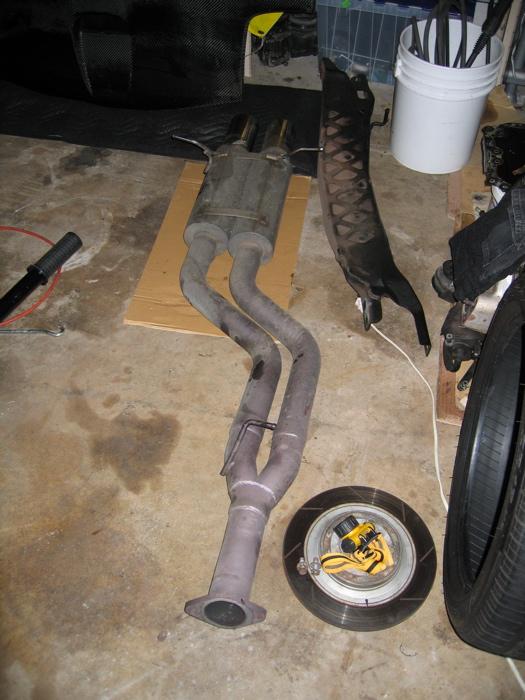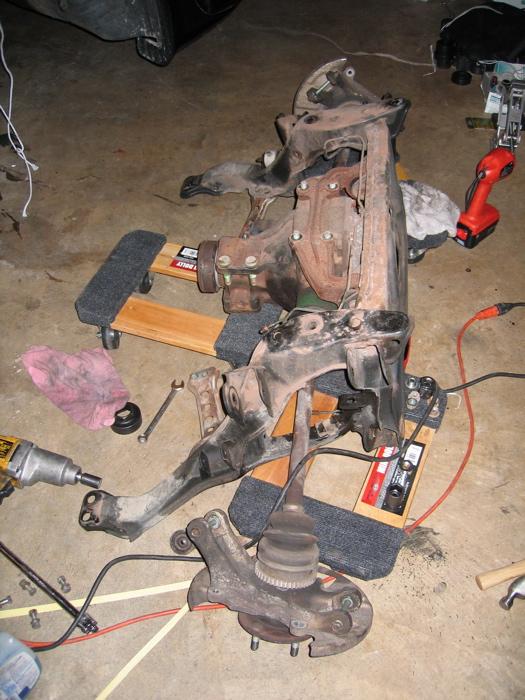 All new bushings and other new crap!
Some of the parts I need to install...
This is just a small quantity of stuff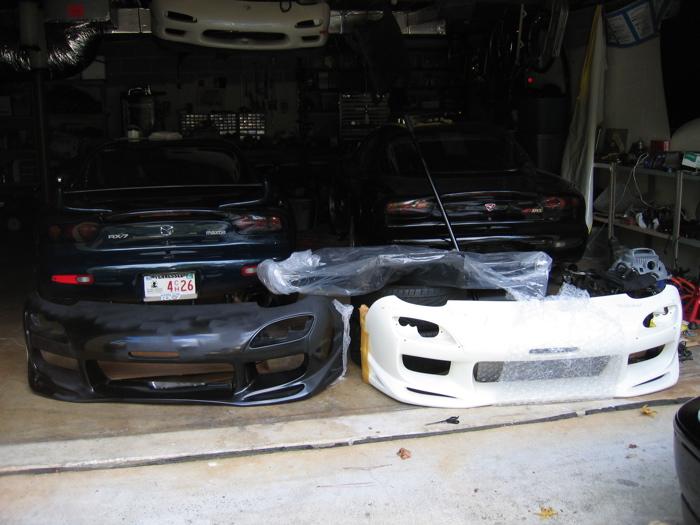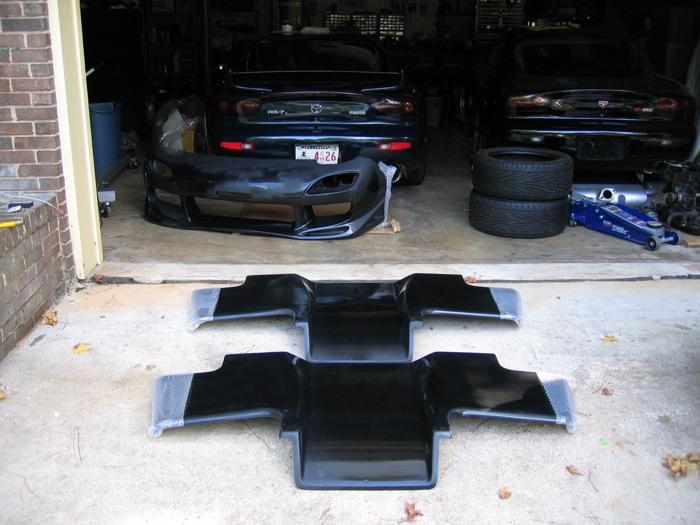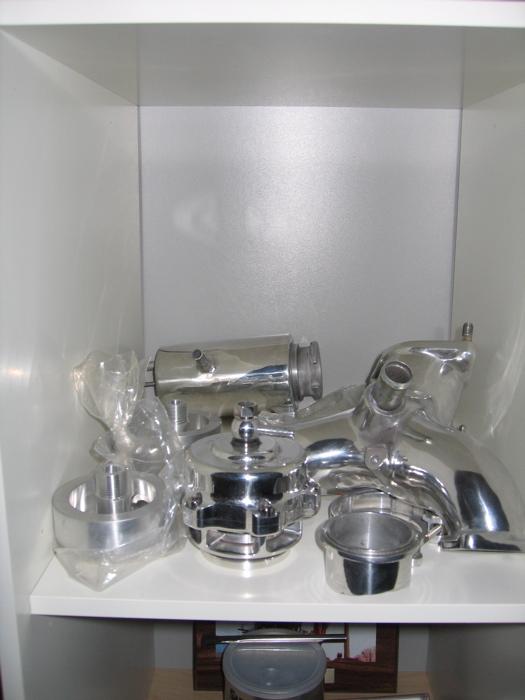 I might if... LOL!
And my newly large street ported, Garfinkle polished, BNR stage 3, efini-y, Sohn OMP attatched, RZ tranny, Spec stage 3 clutch, RB 9lb Flywheel, 1200/850 inj, rewired engine....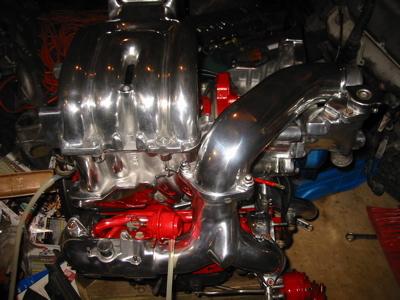 Rear diffusers are from Shineauto... And the ones I have aren't CF>.. but I'll be laying CF on top and bottom of the FG... to match my car

More crap that needs to go on...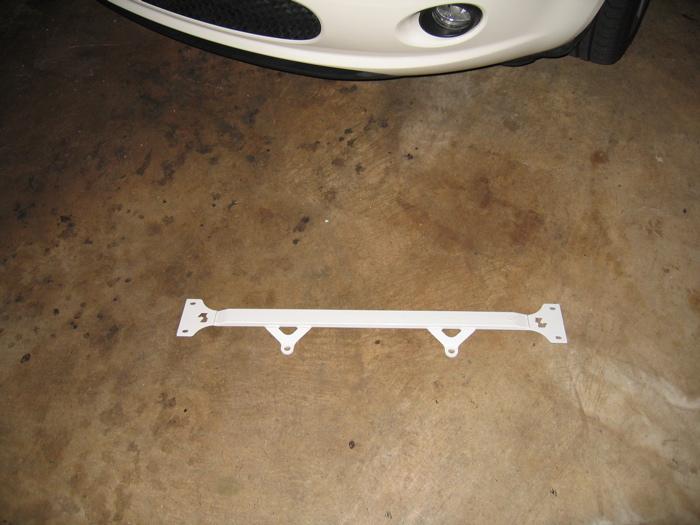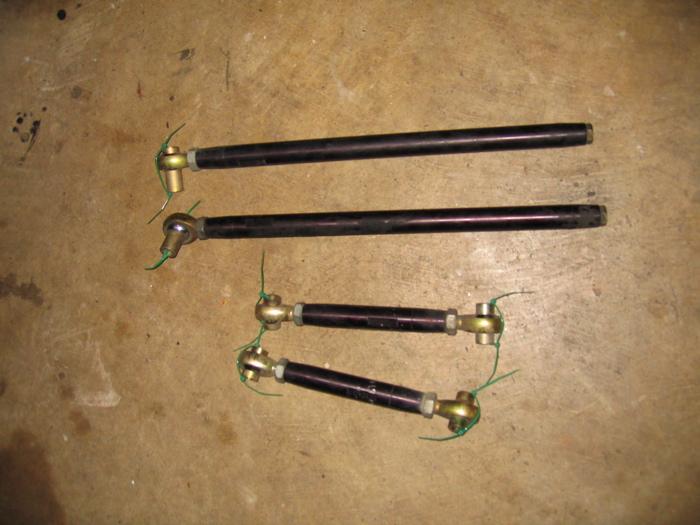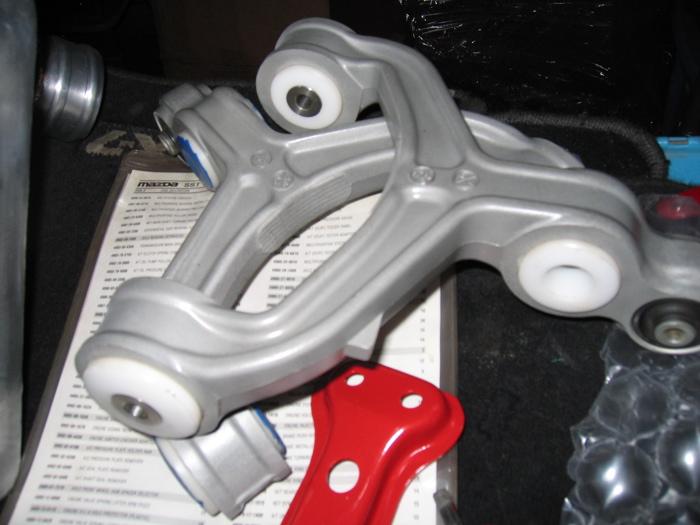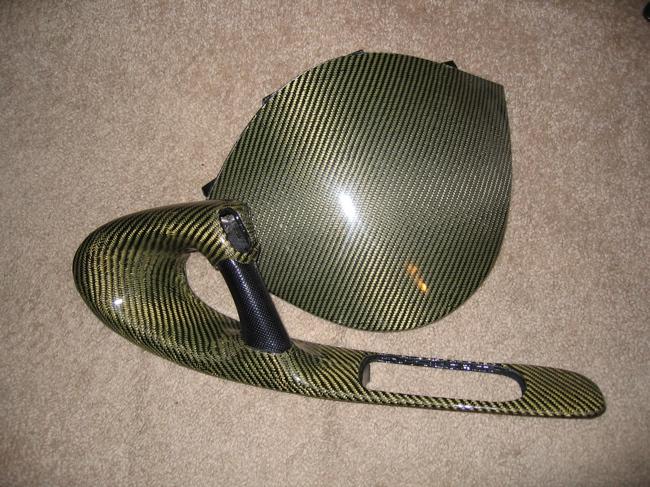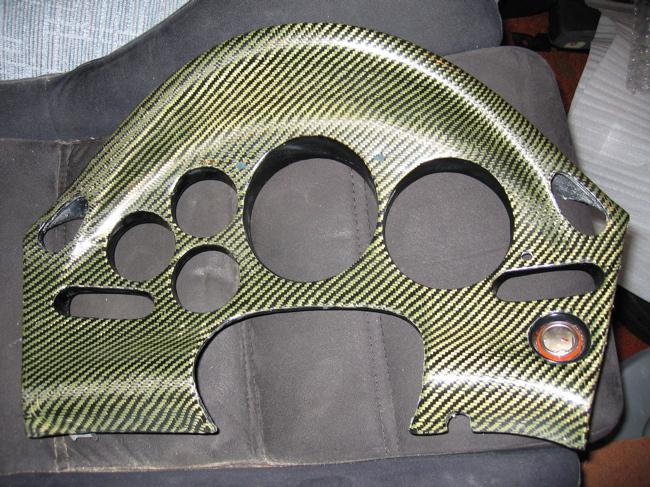 Cleaned and painted parts...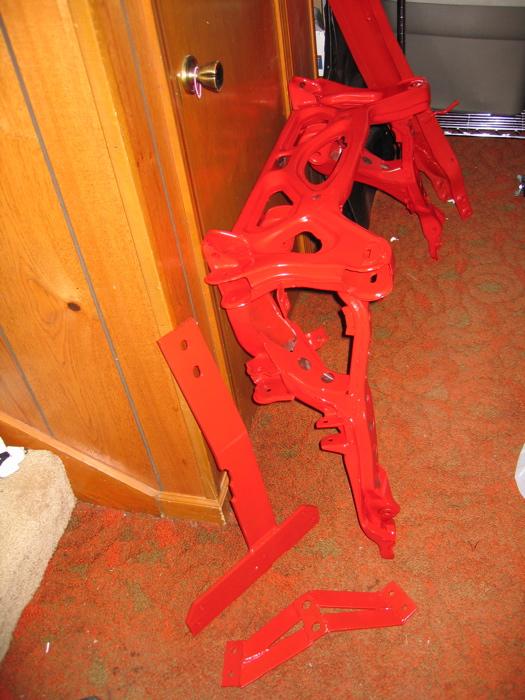 I'll be running SSR comps, 18x10.5 +43 all around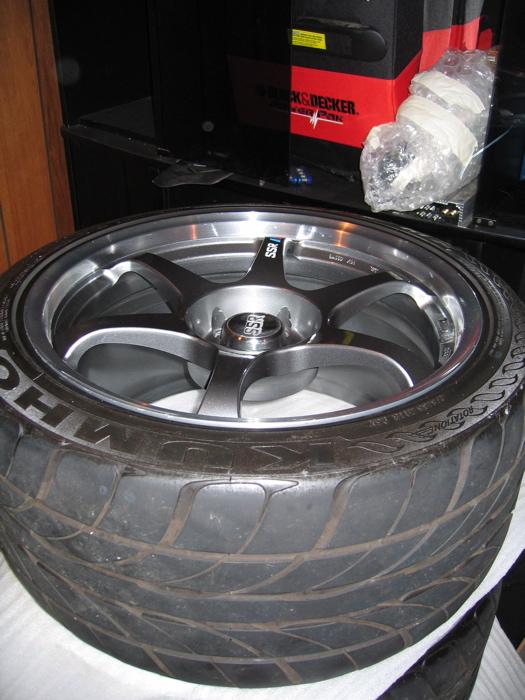 Cleaned and painted Drive shaft.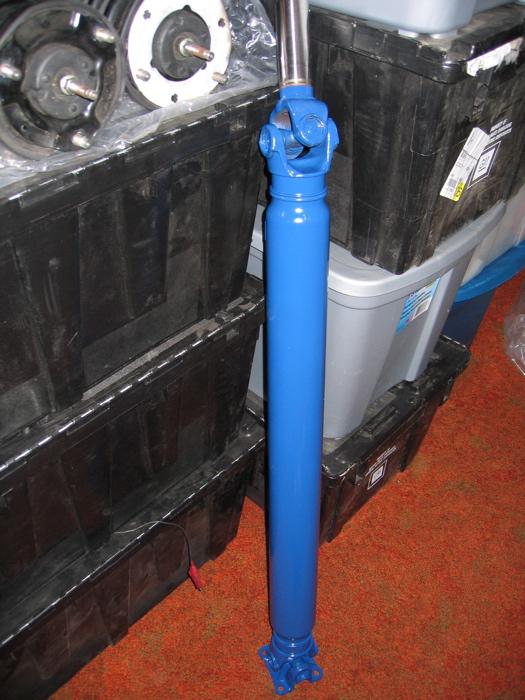 My excessive number of handles.. CF'd, Feed, Clean OEM, etc.. and no, I'm not selling them.. LOL!
Garfinkle polished alternator covers.
I guess I'll keep posting pics of what I need to put on... hehe.. At the end, this car's going to be un-driveable..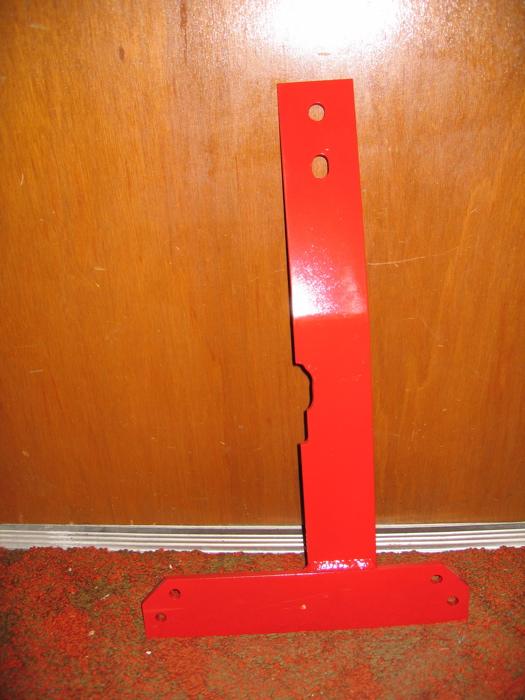 Cleaned and painted engine mounts..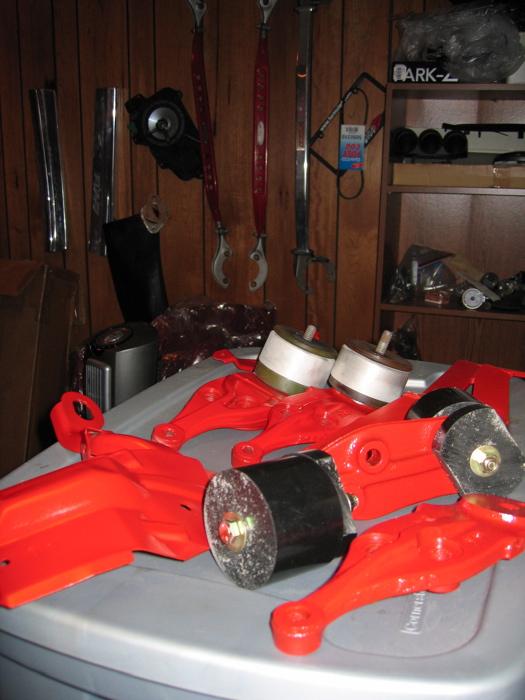 cleaned misc. parts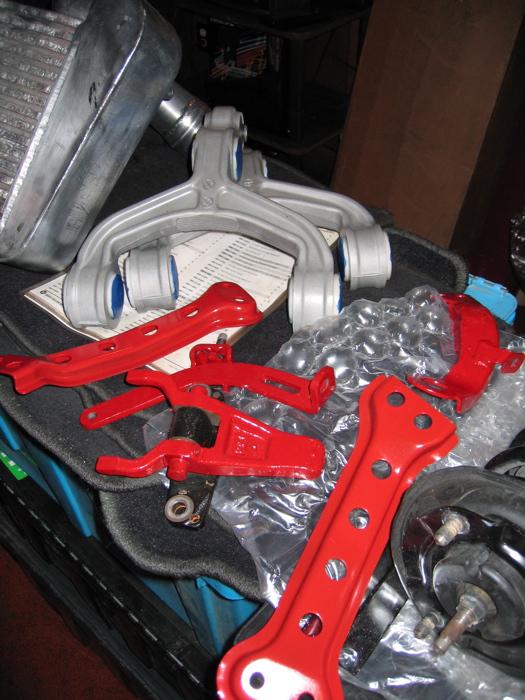 Some stuff I need to put on my MB FD.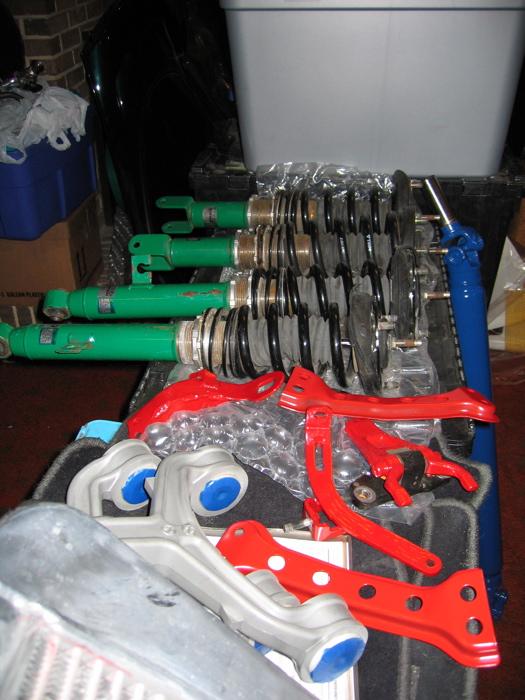 Well,... Thats a good question.. I was hoping that it was done a year ago.... but I been waiting on parts and such.. and my laziness got me.
I'm now shooting for DGRR 2007.. But I highly doubt that.
And after everything is put on and running, I'll run the car for few months and put this thing on..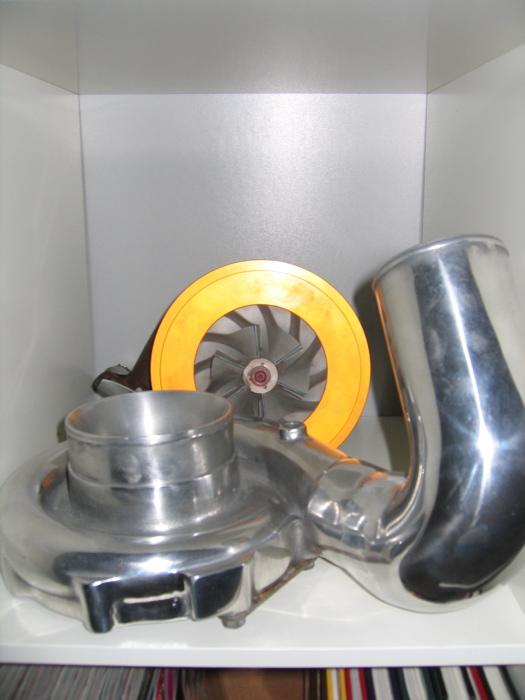 1-22-2007
And the former Rotorhead..
Well, since AgentSpeed reminded me of something..
Does anyone run tow hooks with Greddy FMIC or any fmic??
I Like these Feed tow hooks? but not sure if it will work with my greddy fmic.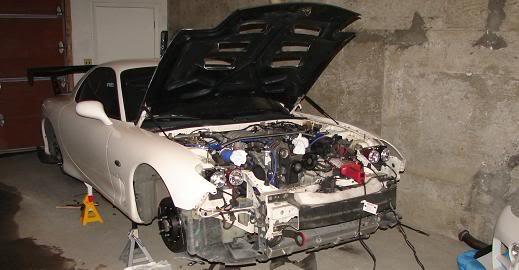 1-27-2007
LOL! I do have quite abit of spare parts.. But I think fritz flynn has more! I went over there and.. WOW! What I have is a joke compare to Fritz.
Opps.. CF plate.. I'll try to work on that..
Here is my new project.. I cleaned up the paint today, fixed the gas door, and replaced the driver's door handle. I'm going to take off the engine maybe in 2 weeks and see if I could get it running by mid march.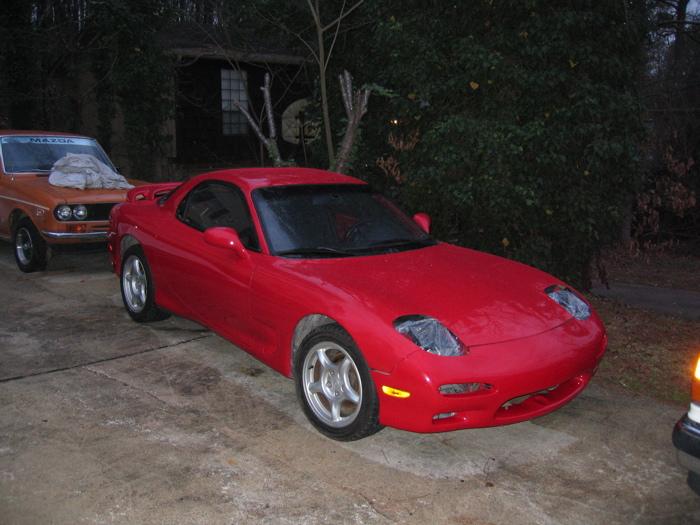 Tomorrow, I'm going to install my cleaned up rear sub and diff. I'll post some pics after its done.
1-28-2007
Here are some pics of my rear suspensions and the diff..
I should thank Chris (SPICcnmGT) for coming by my house and giving me a hand.. Thanks Chris!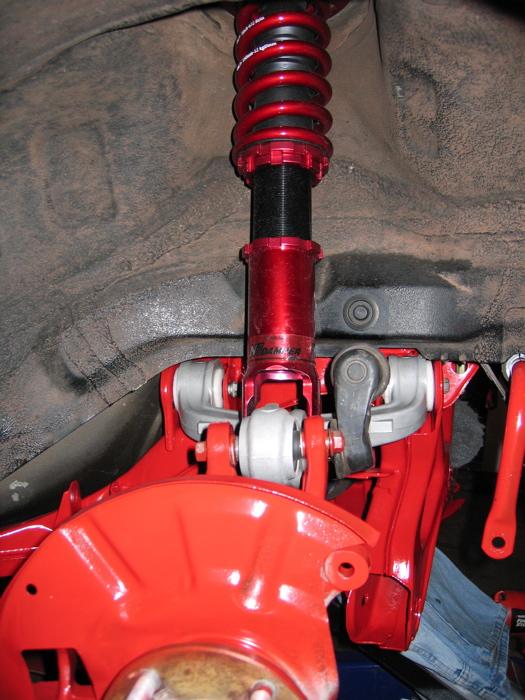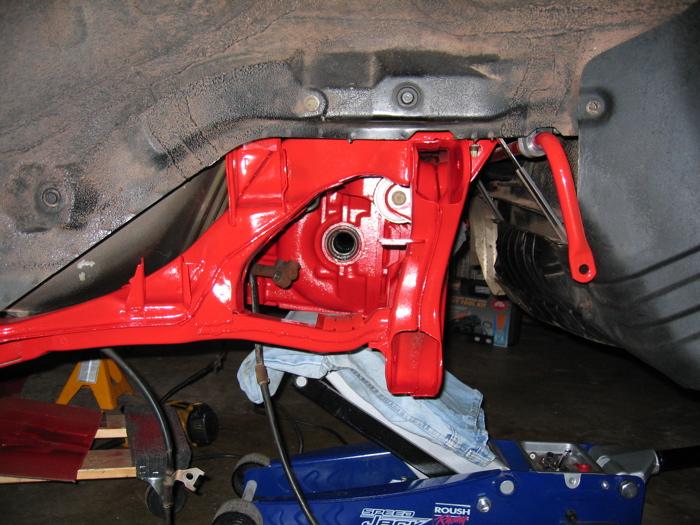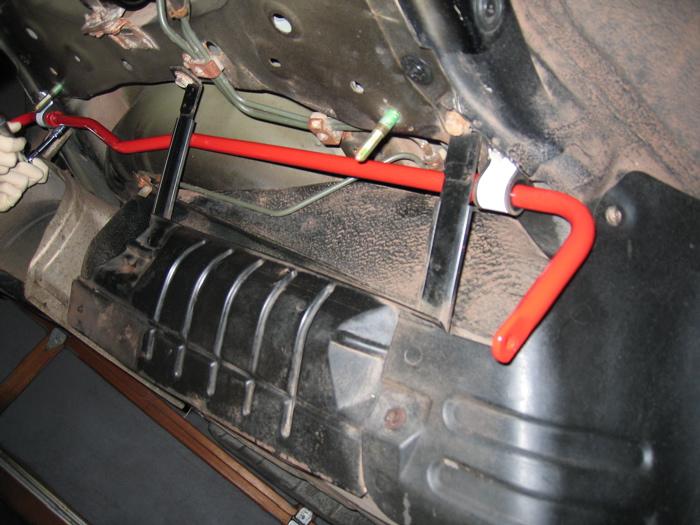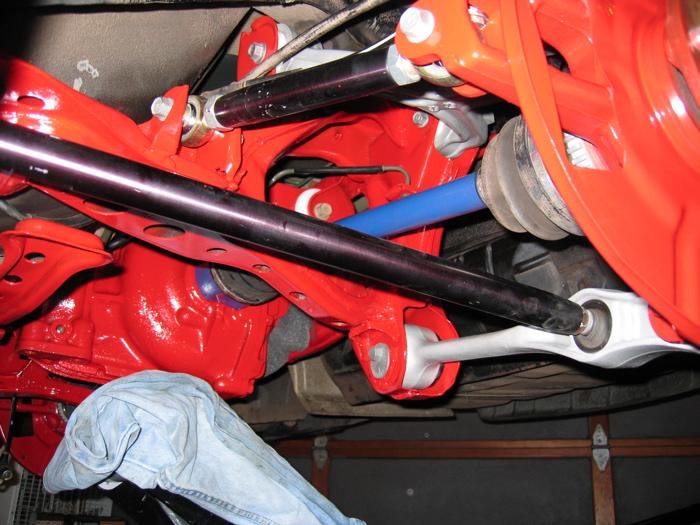 1-29-2007
I test mounted my SSRs and found out my trailing arm needs to be re-mounted... Its damn close to my 18x10.5 rim.. Also with coils, it gave me about 10mm more spacing between the lip of the wheel and the strut. Before I could barely fit my index finger, now I could put it thru. With less camber, I think I should be able to run 295s or 305s. Currently its 275/35/18s.