Builds
Turk's Buildup, One Dream & Endless Nightmares by Turk82
By diyauto
You must be logged in to rate content!
7 minute(s) of a 102 minute read
Turk's Buildup, One Dream & Endless Nightmares
Compliments of Turk82 @ www.rx7club.com
9-12-2013
After over 3 years of owning the car I have decided I should start my build thread and with my college career over I should actually have time to start and update a thread as I write up the past and make current progress.
I bought the car in the summer of 2010 after my first year of college, studying mechanical engineering. This is what brought me to the rotary. I loved how it worked and how different it was. I was on a budget, trying to find a car that fit my price range with some mods that I wanted done already. I didnt know much about these cars or any car for that matter but I had previously built an ATV from the ground up and was mechanically inclined. I finally stumbled upon a car that fit the profile of what I was looking for and all looked good (to the untrained FD owner). Im waiting for someone to respond with â€ÂOh, you bought that car, that sucks.
The car had a single turbo conversion with an OBX manifold, HKS wasegate, 3" straight through exhaust to a racing beat dual tip, koyo rad, Real Greddy front mount, PFC, upgraded fuel pump, SS brake lines, bald tires, leaky oil pan, bad struts, and many other problems. This is what it looked like when it was first pulled into my garage.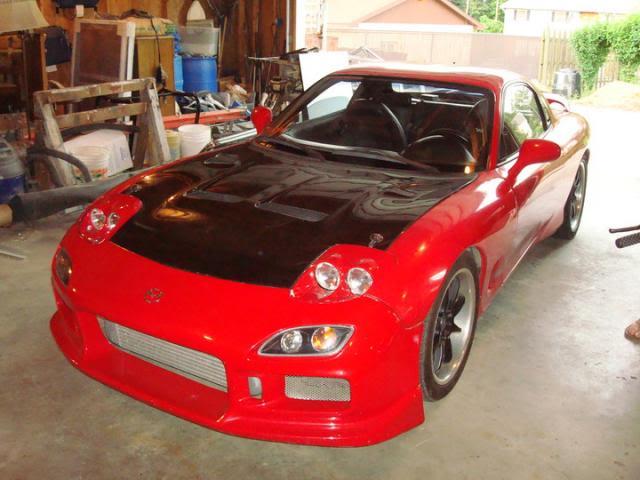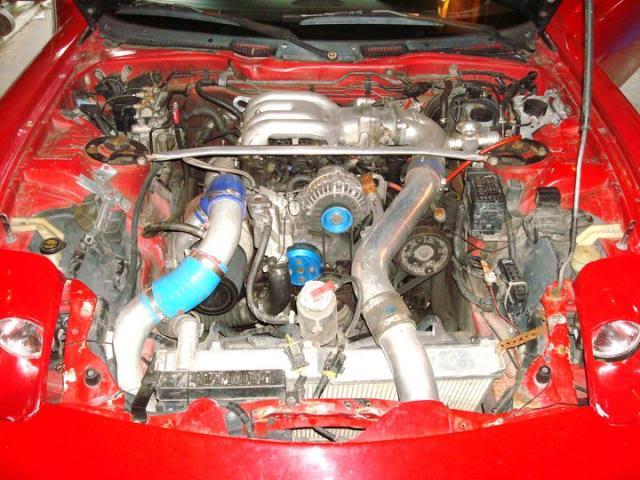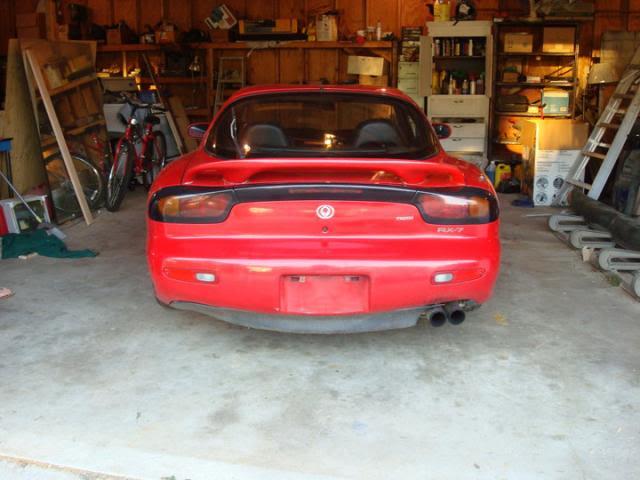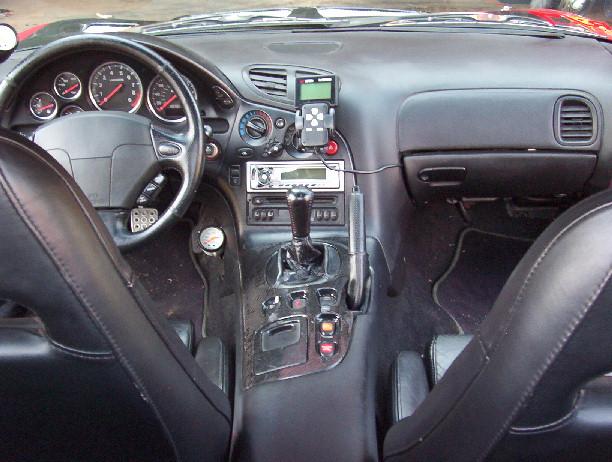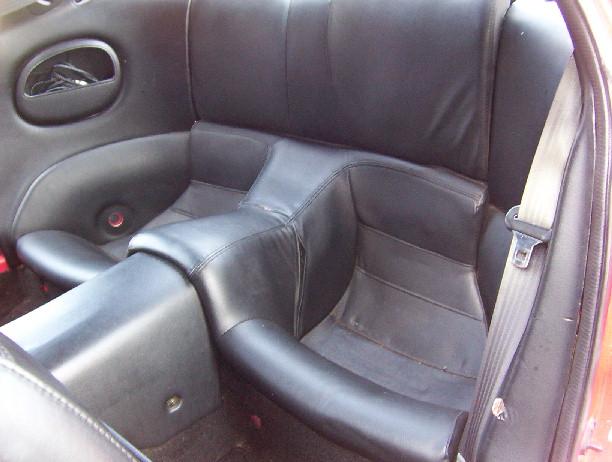 9-13-2013
There is going to be a realative lack of photos until we hit recent times because finally got a smartphone 9 months ago.
I didnt drive the car a lot the summer I got because I didnt trust it all that much (I have trust issues with things that are modified that I havent built myself). This was due to a master cylinder failure and hot start issues so I assumed possible coolant seal leak.
My parents bought the adjacent lot to our house which just so happend to have a 2 car garage on it

this became my garage for all things car related.
So winter rolled around that year and as planned I began to tear the car down, expecting to just rebuild the motor and fix up the drivetrain. and drive the car fixing things along the way from there.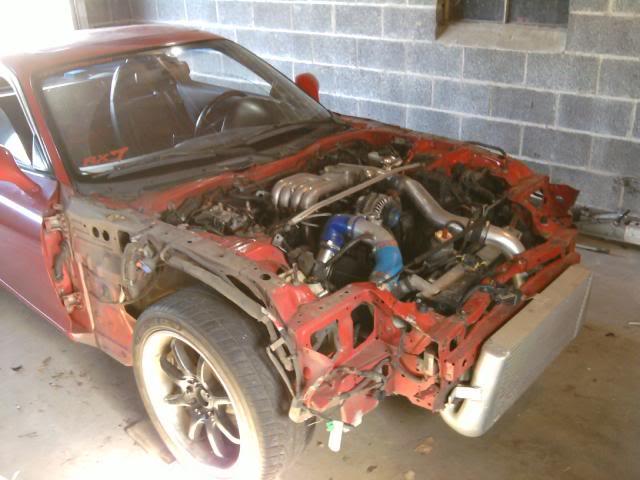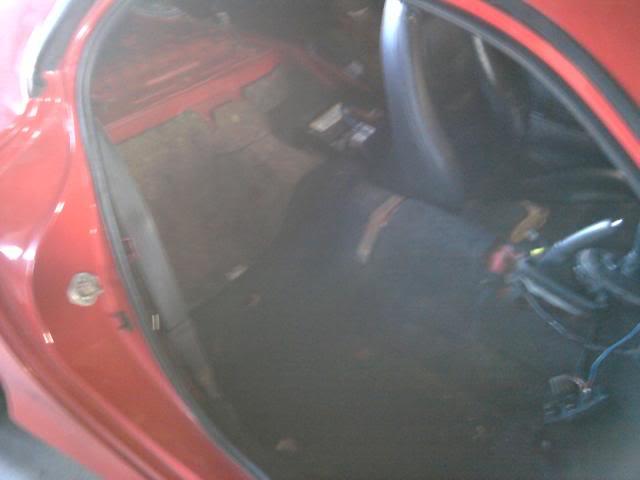 When I began disassembly it became apparent how poorly built the car was by the previous owner. Here are some of the issues. Wastegate was welded to the downpipe and the downpipe had some exceptional quality welding.
Installed incorrectly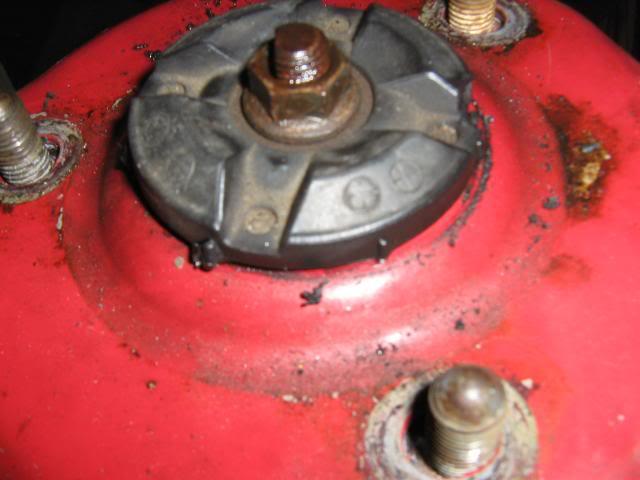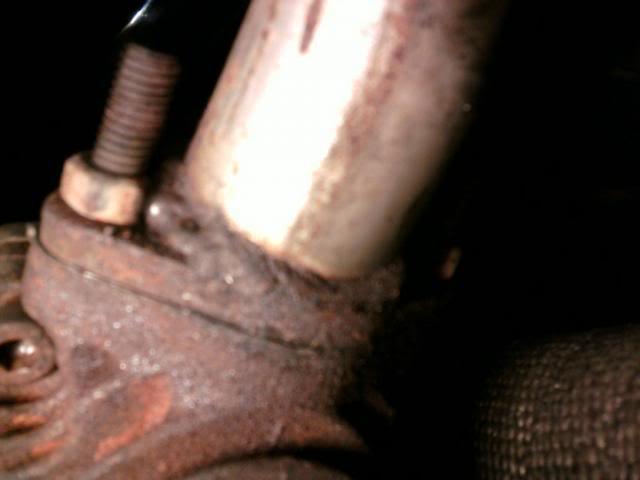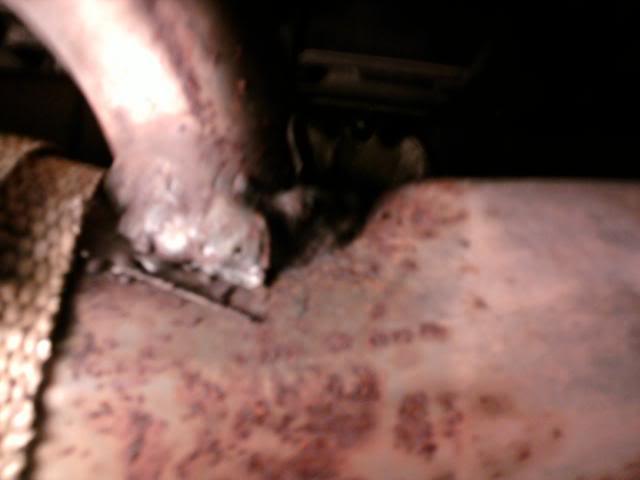 Top notch down pipe that I had to use a sawzall to remove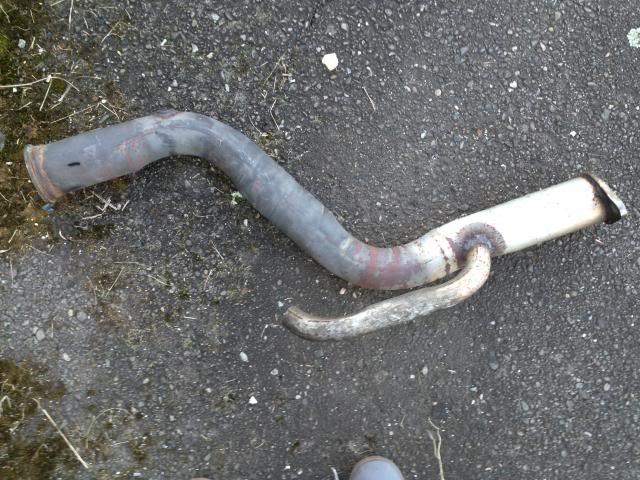 Broken tensioner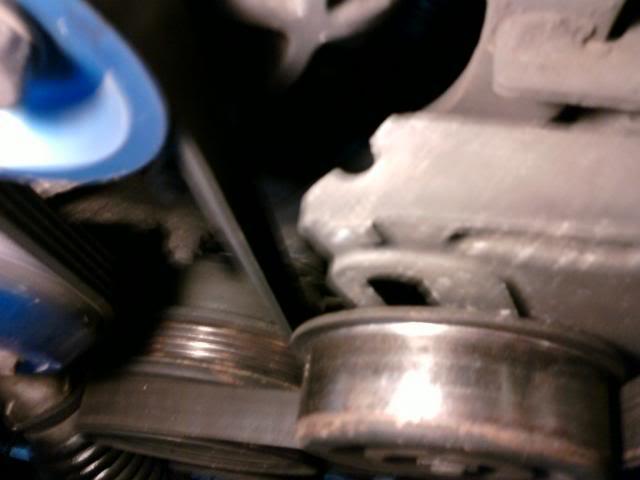 Motor out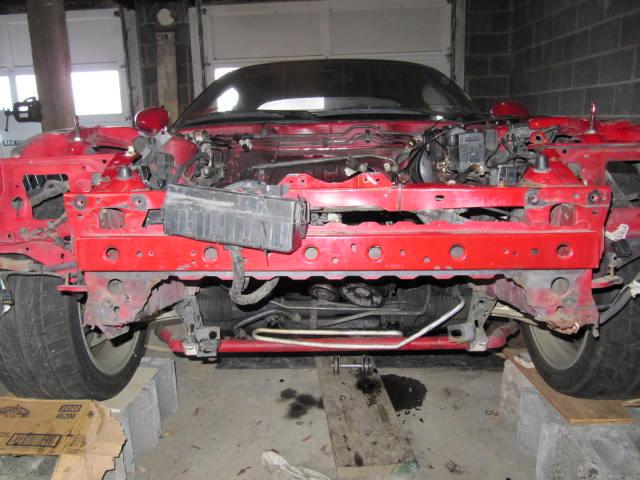 9-16-2013
The biggest issue of all that I found was that the car had been hit in the driver side at some point and the pulled the rail straight but didnt pull the kink out of the rail. Instead they decided it would be better to weld a 0.250 plate over it and call it a day. In hindsight I shouldve addressed this issue immediately but I had two frame shops come look at it and assured me the car was straight and everything looked good. So I took the professionals word for it and began doing some other work on the car.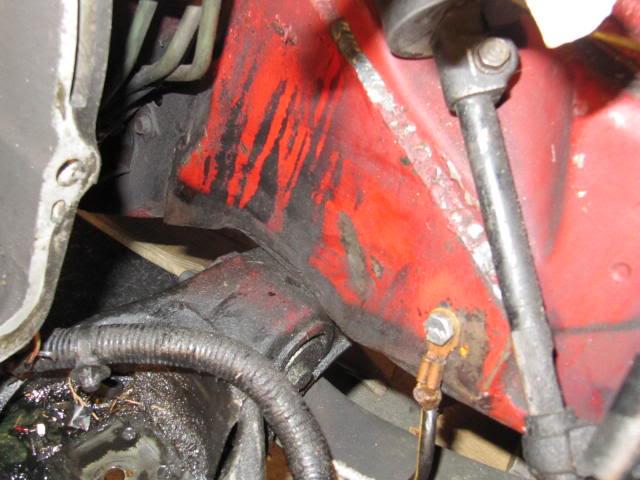 Wrinkling by the cruise control actuator
9-17-2013
With the frame guys tell me its all good I began to dig further into the project. Seeing the quality of the previous build in the engine bay and the frame issue I decided the rest of the car was at the same standard for quality. So I began complete teardown of the car to ensure nothing was missed.
Subframe came out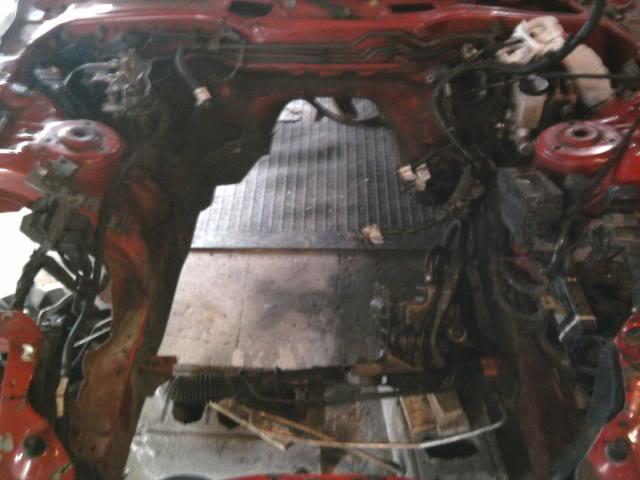 All suspension removed (Diff & rear subframe stayed in, I am only one man and all 6'2 175lbs of me didnt want to mess with those beasts alone)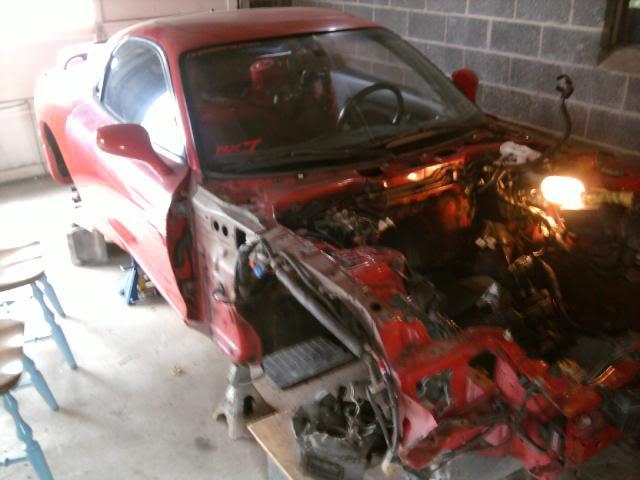 Cleaned and painted front subframe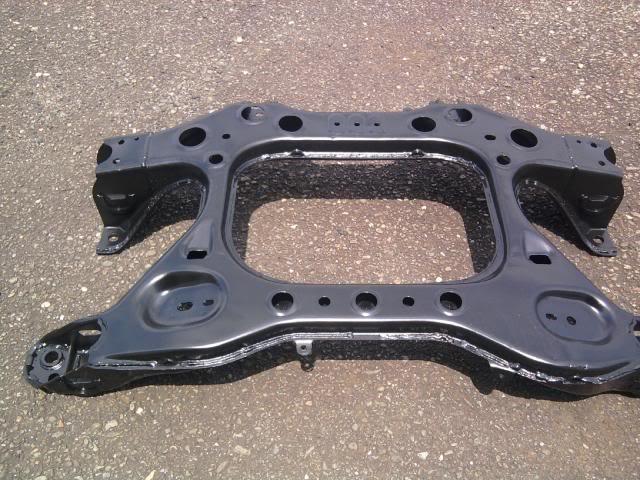 At this point I went to town on the wheel wells and suspension components. Powerflex bushings all around, AtomicRex pillowballs (took 3 months to get these things), Stance GR+pro coilovers, and re-undercoated the wheel wells.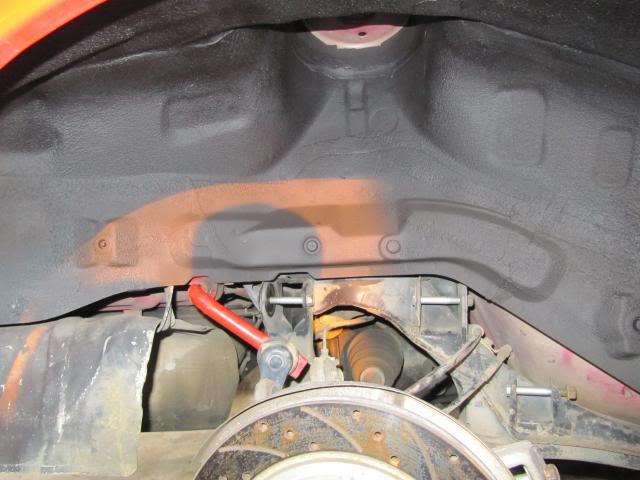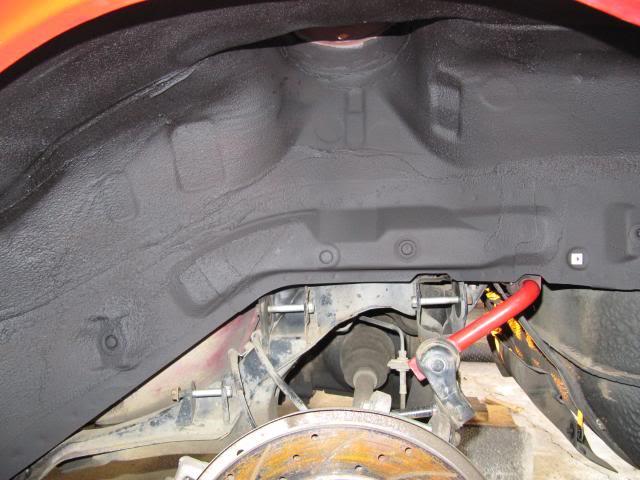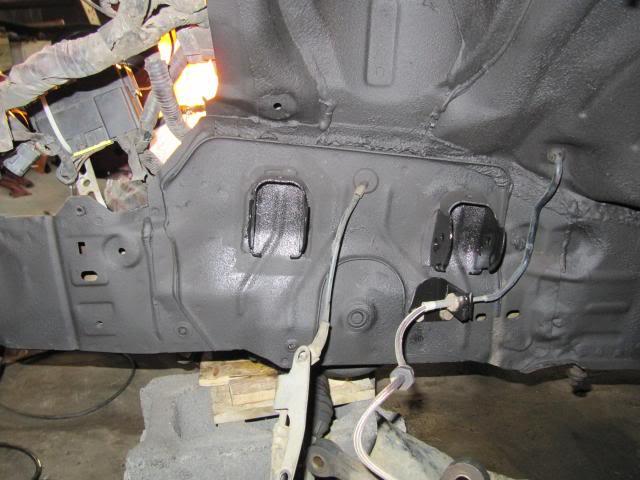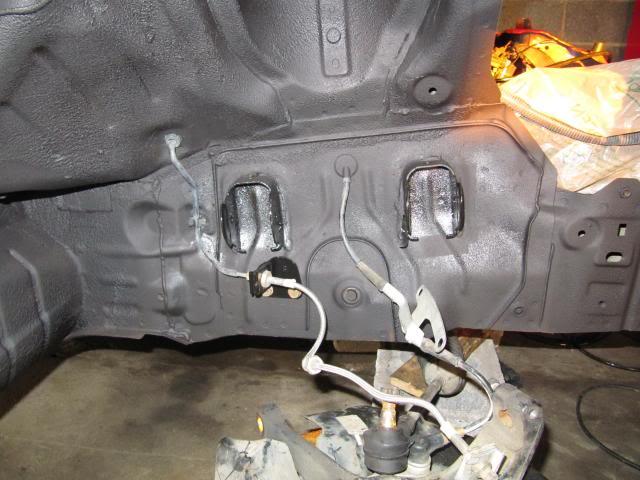 Front control arms cleaned and bushings installed.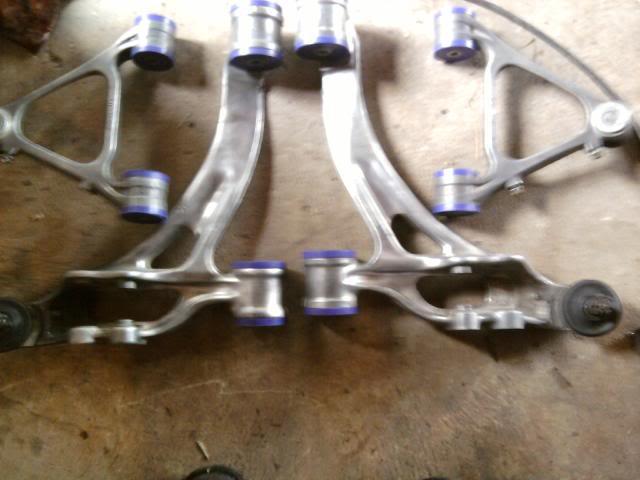 Rear arms, diff mount, & coilovers ready to go in.