Andrew's Rx7 project car by foxriderar77
By diyauto
You must be logged in to rate content!
Andrew's Rx7 project car
Compliments of foxriderar77 @ https://acurazine.com
9-3-2015
I thought I would share my project car here. I hope you guys like it!

I bought the car about 2 years ago in good but non running condition, and planned to just get it running and clean it up a bit.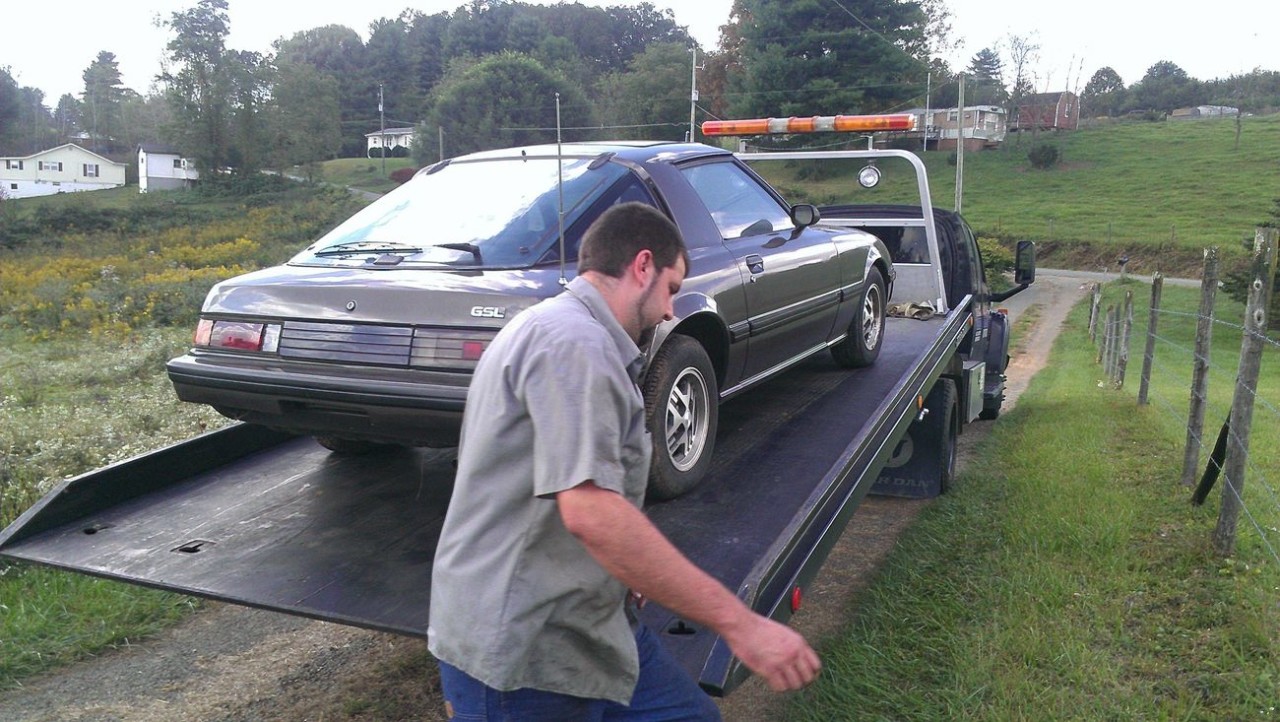 Then I found a V8, my friend had one for sale. It's an LT1 from a caprice cop car. It was really cluttered but I cleaned it up a bit, modified the oil pan, and put it in with a Granny's mount kit.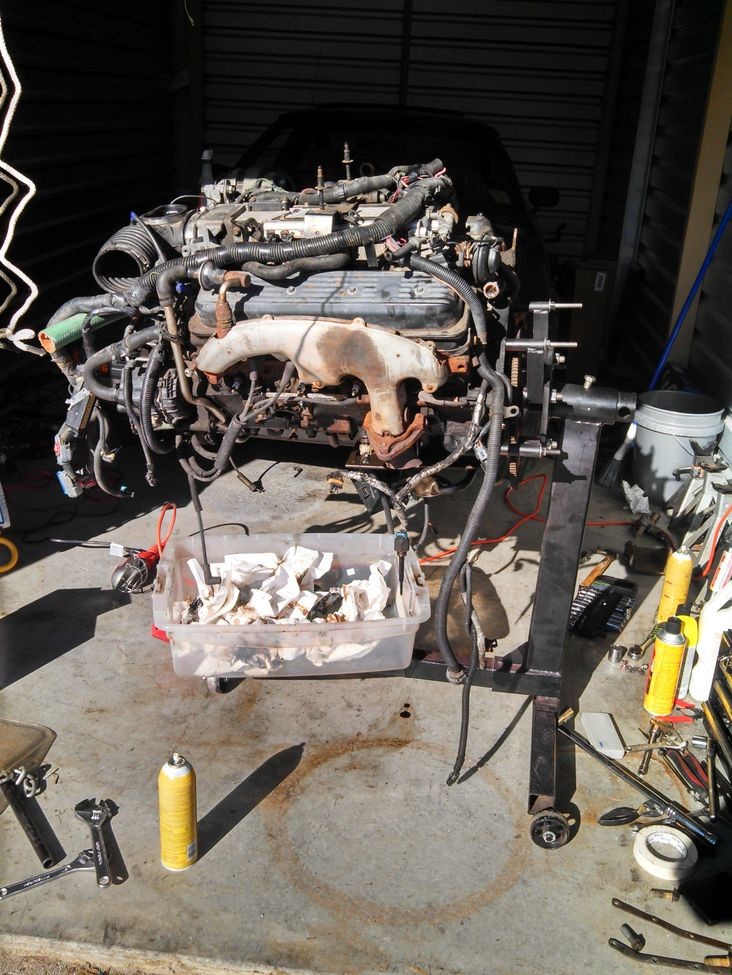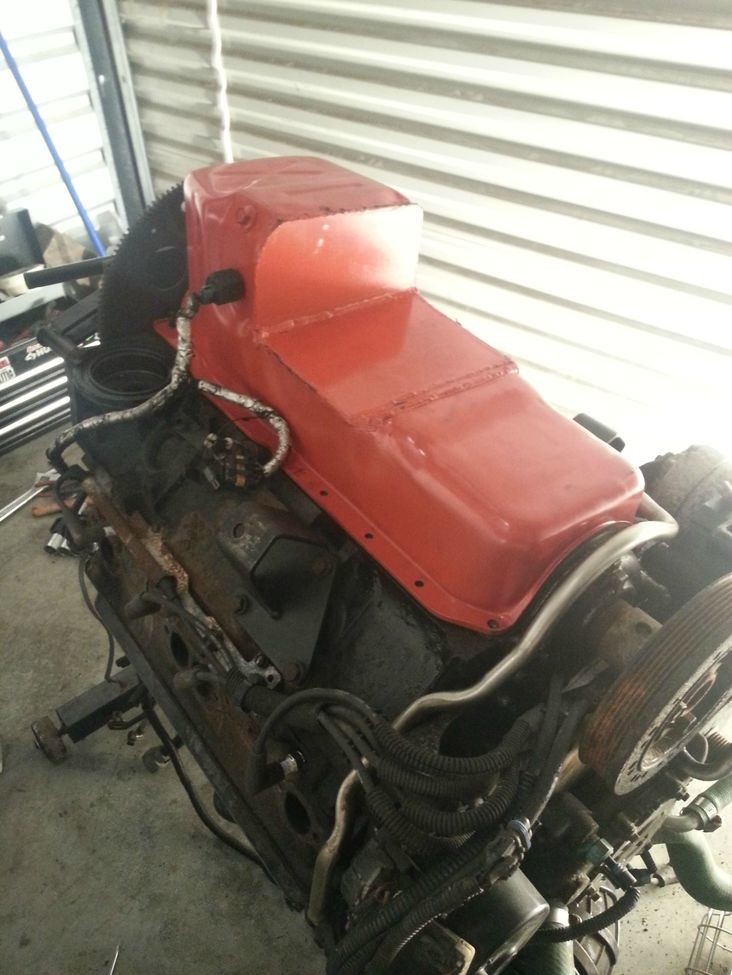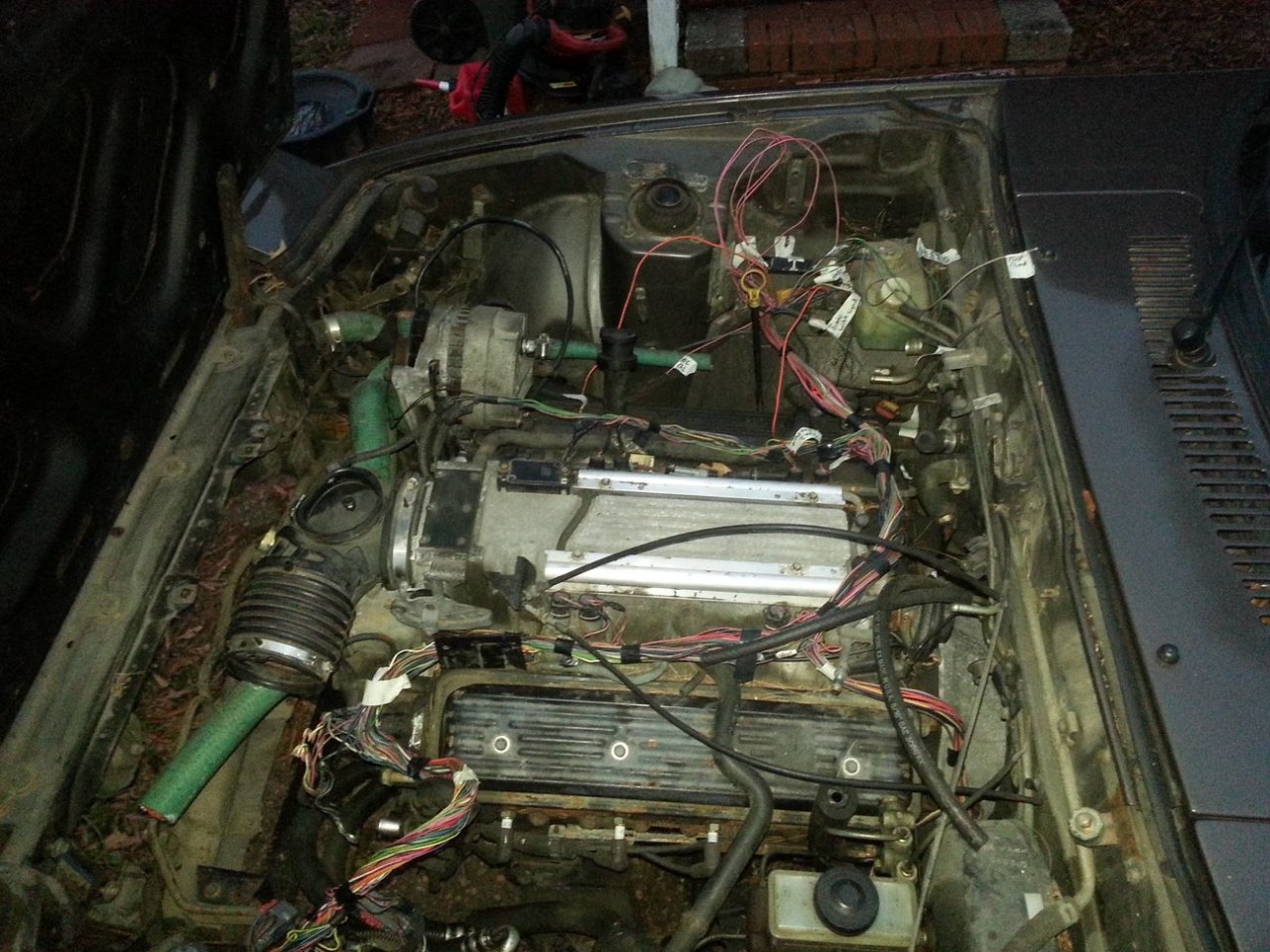 Right now the project is kinda stalled. after I graduated I got married, had a kid, and got a job with Robby Gordon Motorsports working crazy hours.

We are moving soon though to a place with a garage so hopefully progress will pick up again. Currently I am swapping the front hubs for the FC Turbo II, this gives me 4 piston calipers and much larger brake discs.

Thanks for checking at my project!
Heres another picture of it with my friends S13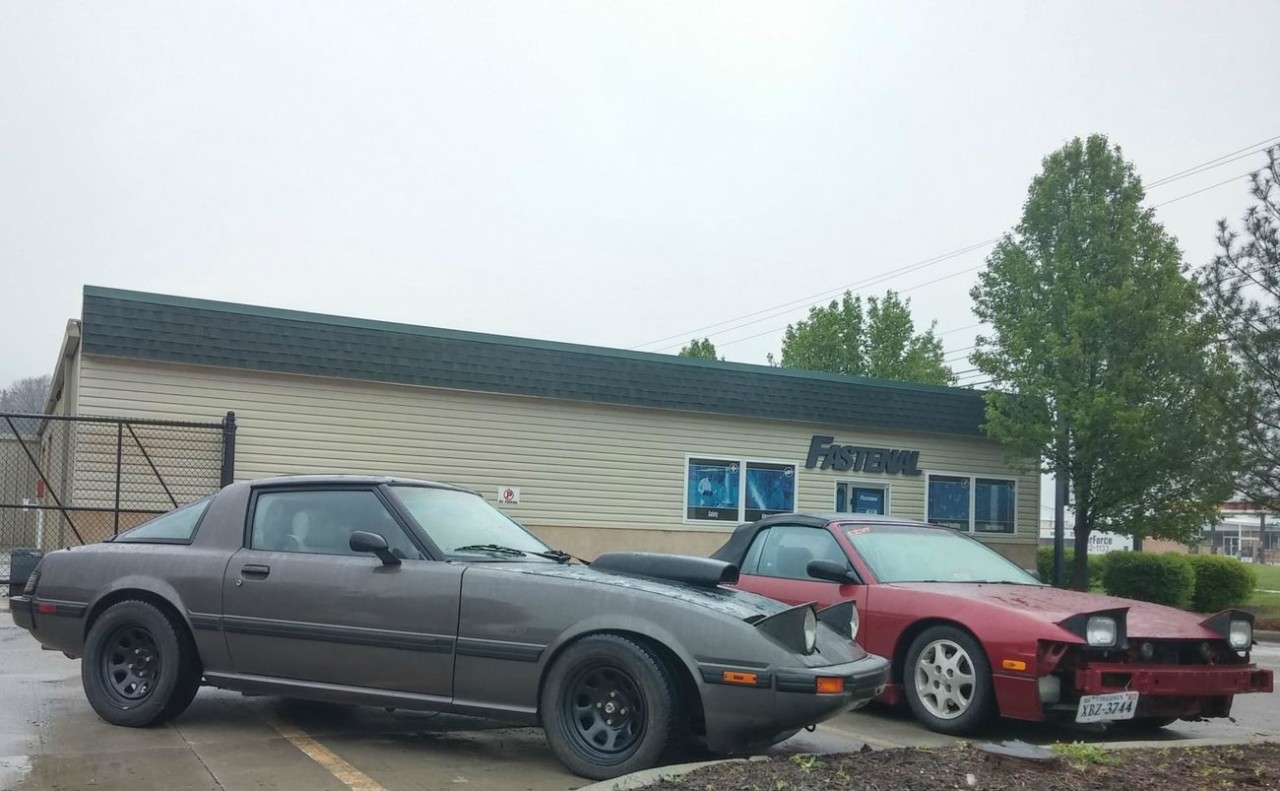 10-2-2015
Small update here. I finished moving to my new house and we are now all settled in. RX7 fits nice in the garage. It really is nice having a spot to work on the car now, I feel progress will come faster. I got the transmission out and have put on the shifter and adapter plate for the bellhousing. I also bought some new wheels and tires for the front after I finished my hub swap.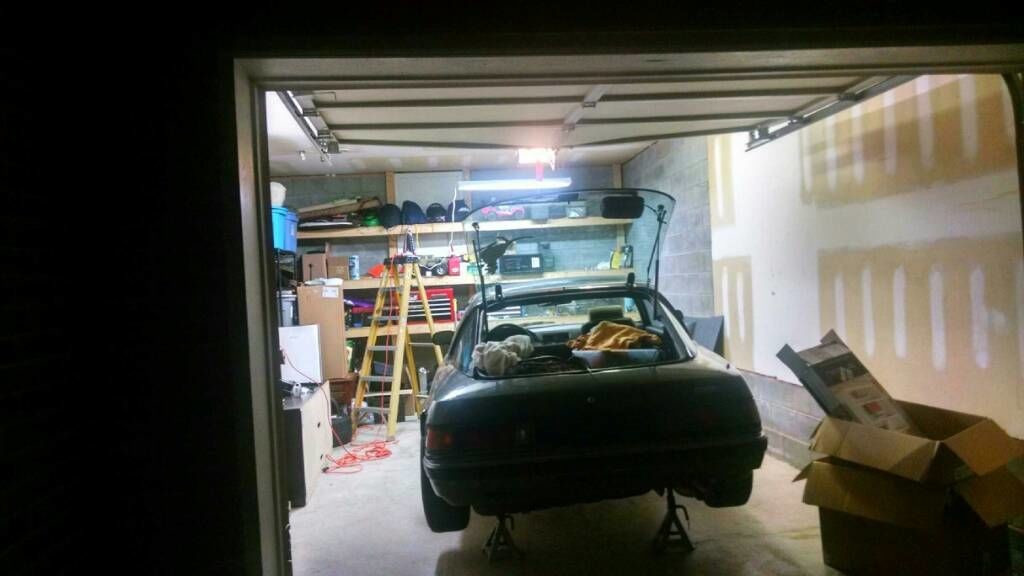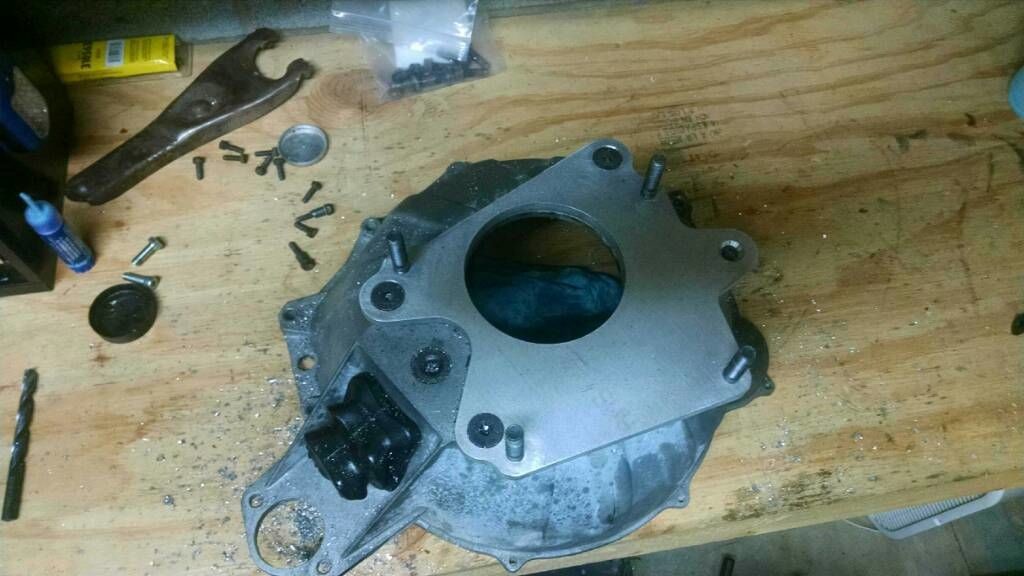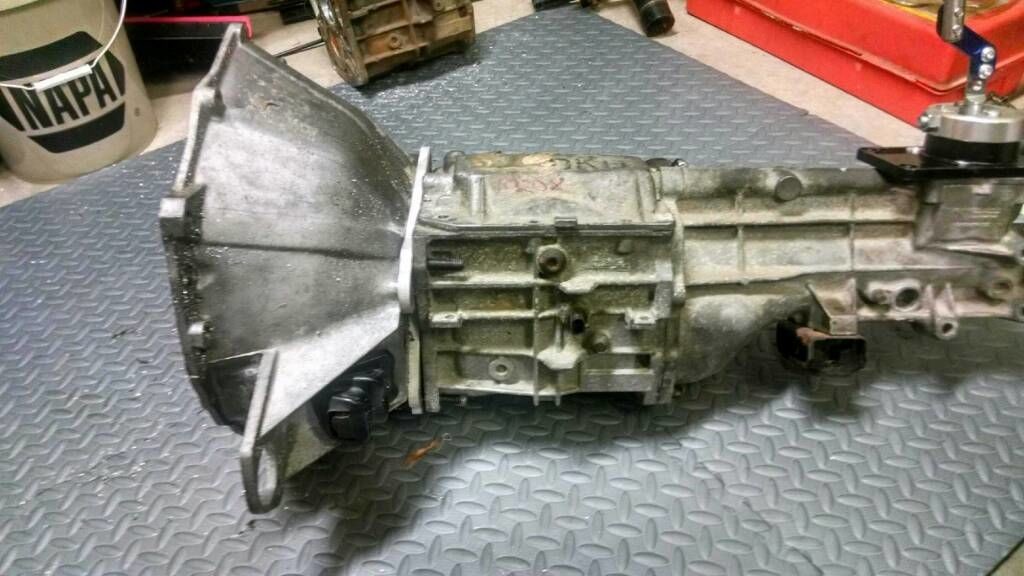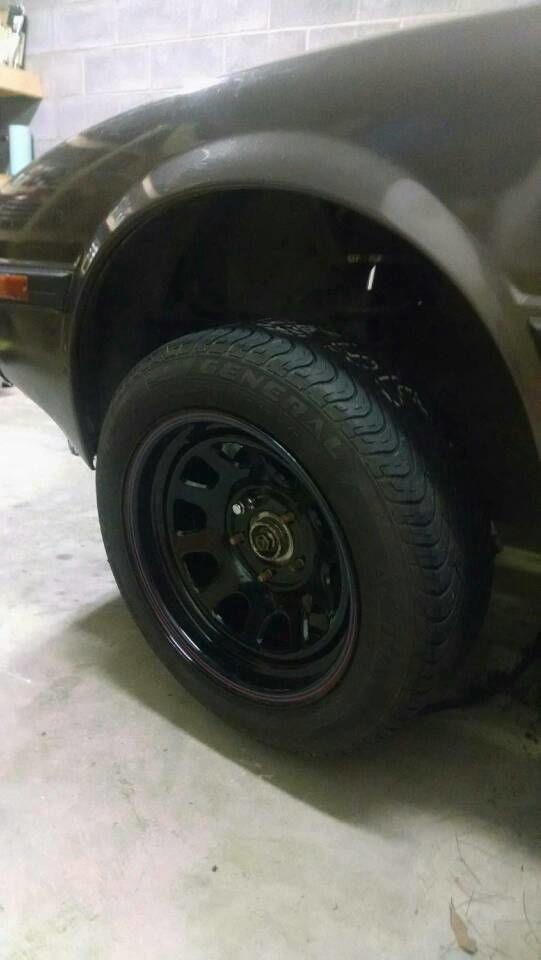 10-5-2015
Thanks for the compliments guys, this is the brake caliper bracket I made with the 5 lug fc hub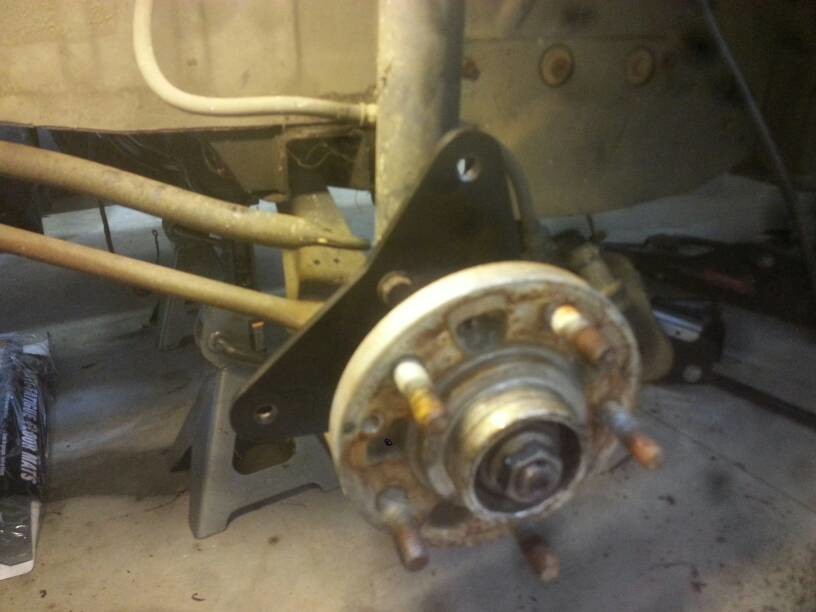 12-9-2015
Have one some more work, finished the brakes, and put it back on the ground temporarily. Mocking up the radiator as well.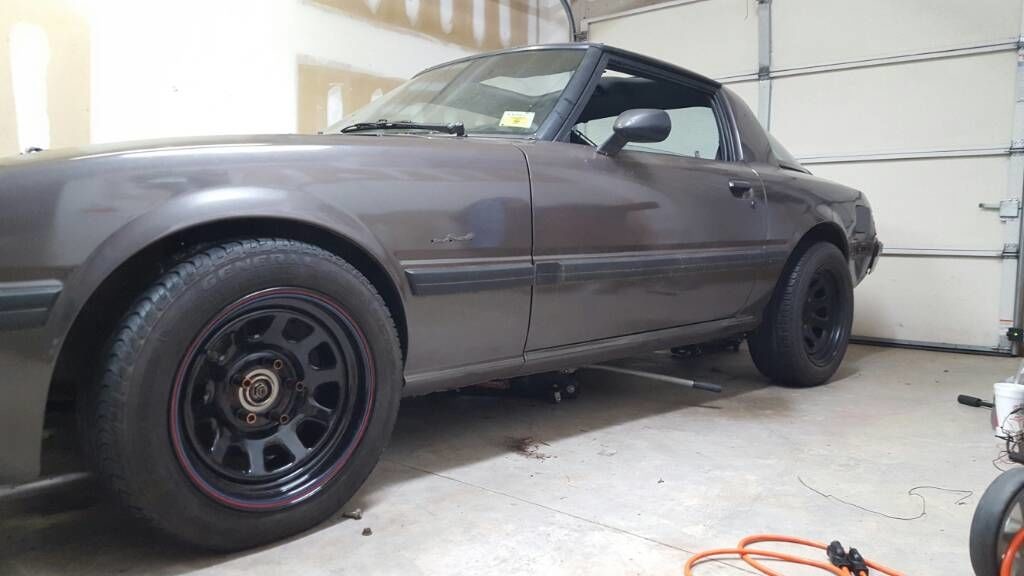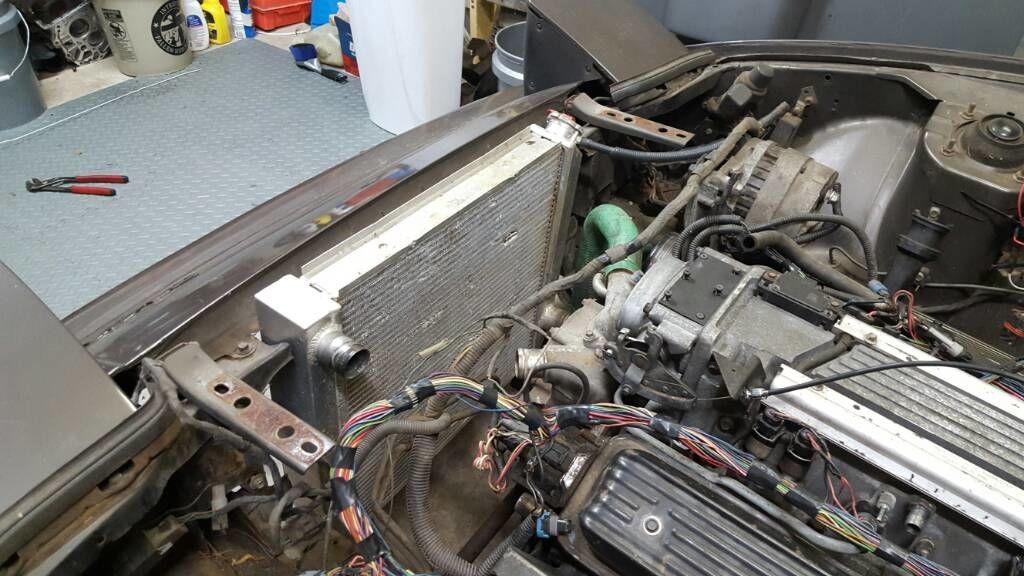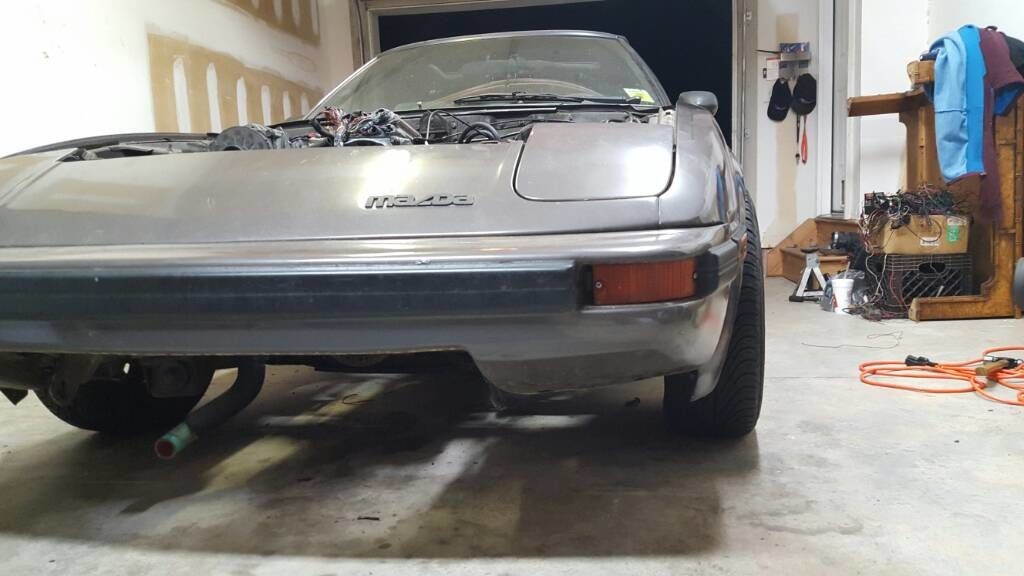 1-6-2016
Made some more progress, welded my transmission and radiator mounts. I'm gonna install tonight and work a bit on the stance before I fabricate the exhaust

I also moved the motor back an inch or so to help clear the front sway bar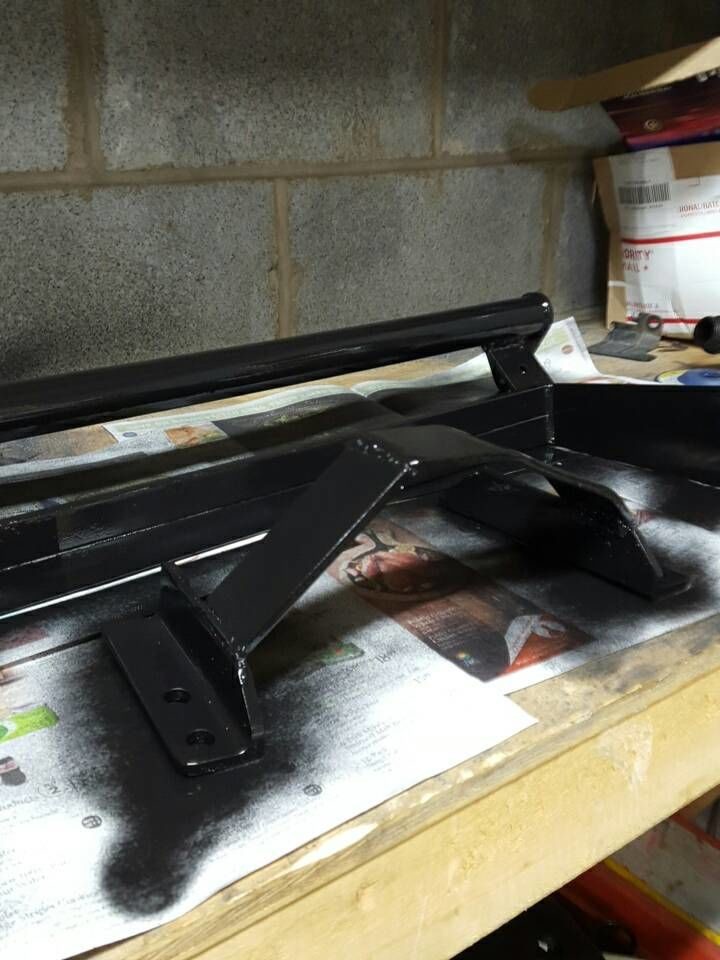 4-4-2016
3 months later and everything runs!!

Big picture dump coming, I am hopefully welding my exhaust this week.

Let me know what you think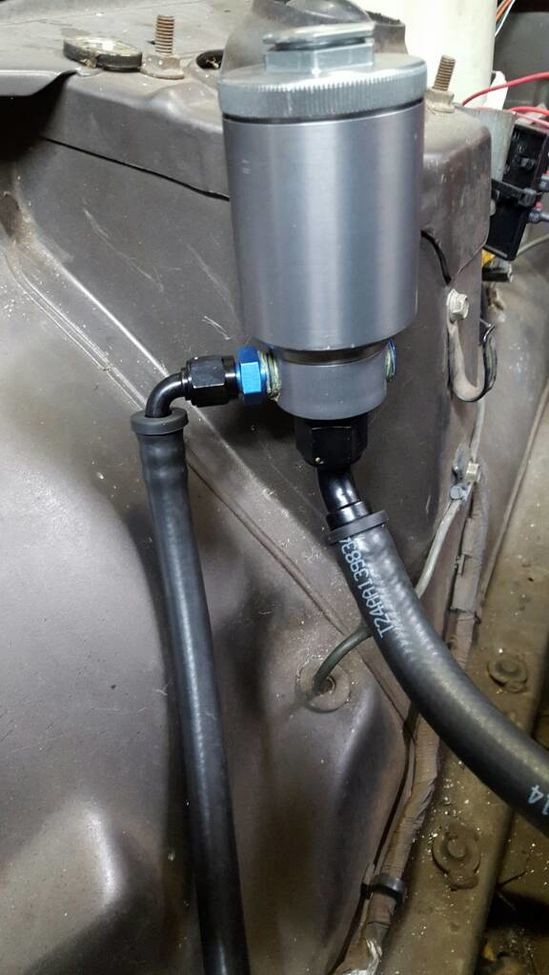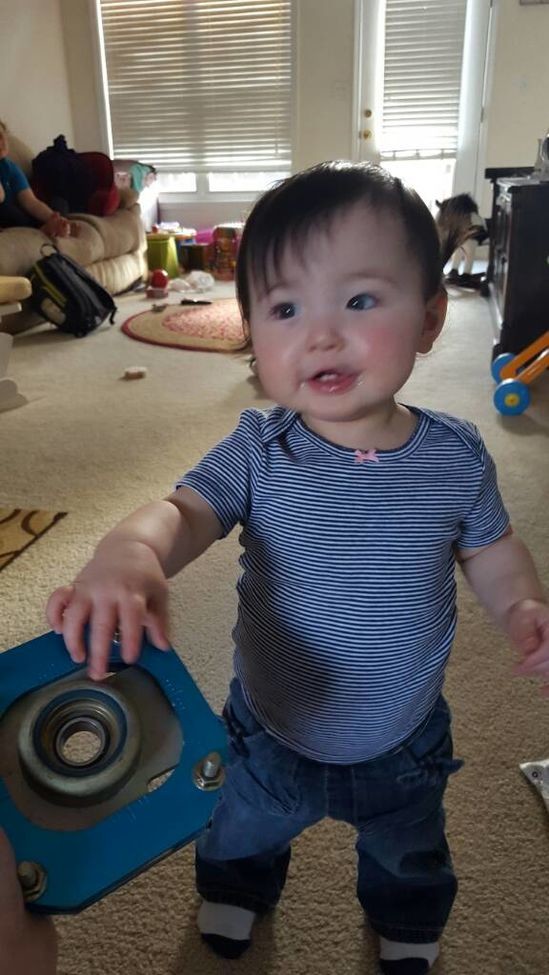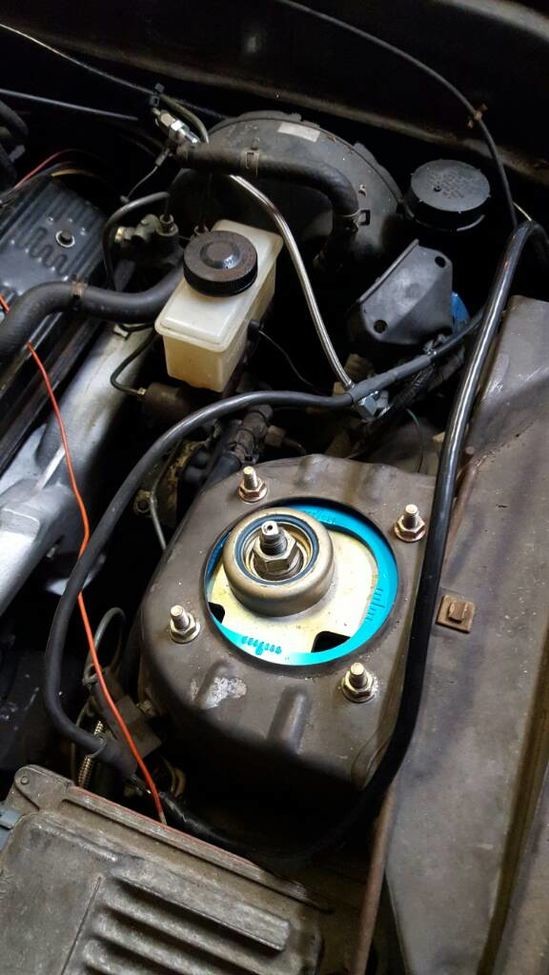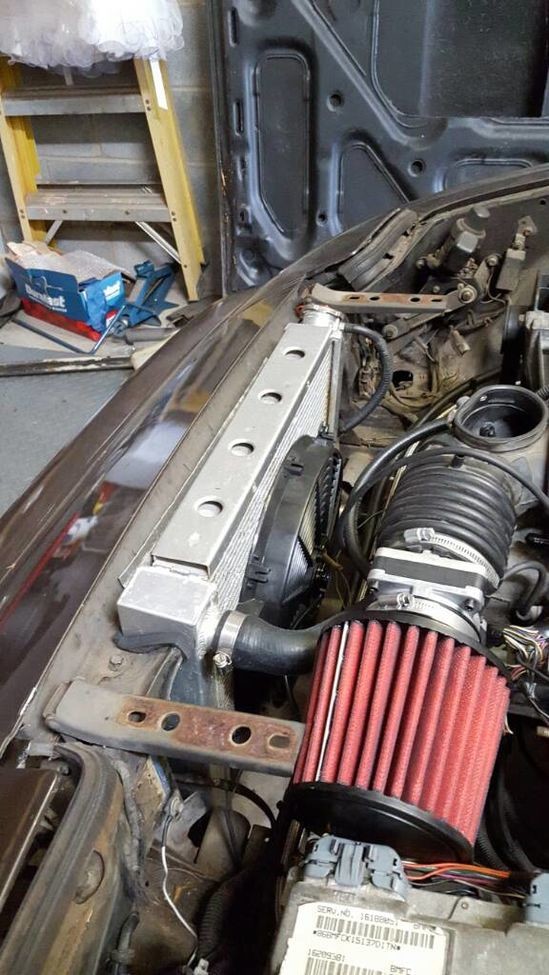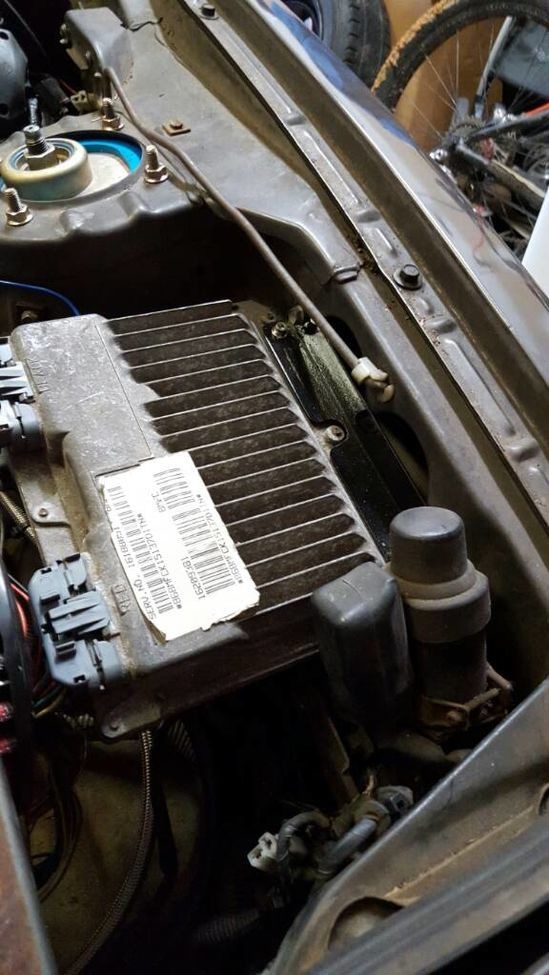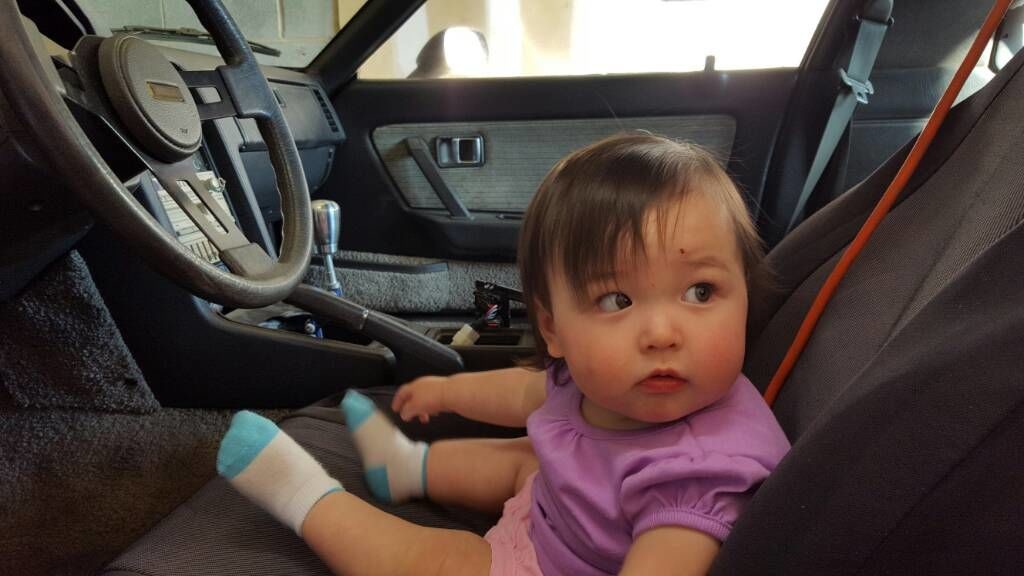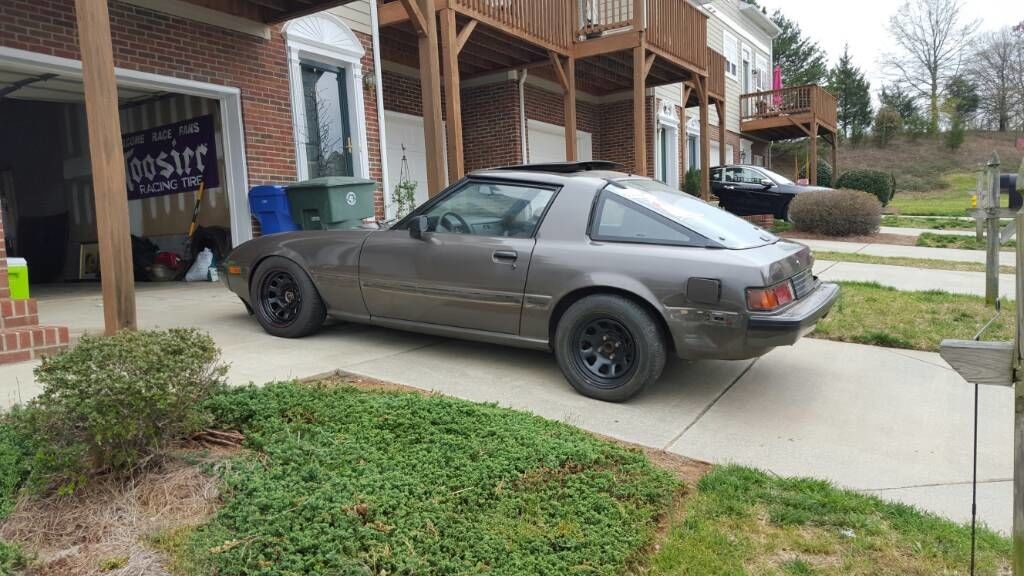 Also here is a short video of it running

https://vimeo.com/154451129