e430 Endurance Racecar build by WOT-Tech
By diyauto
You must be logged in to rate content!
e430 Endurance Racecar build
Compliments of WOT-Tech @ http://mbworld.org
11-18-2014
Hello,

My name is John and a friend of mine decided he wanted for my small performance shop to turn his e430 into an endurance race car. We plan on competing in Chumpcar Daytona, FL in May 2015. This will be our 4th Chumpcarbuild, first MB as the other three were BMW's.

So far the car has been stripped and caged, all glass removed except windshield, all unnecessary wiring removed (miles of it!), stock exhaust replaced with just dual straight pipes and twin resonators.

We are currently down to 2880lbs with very little fuel in the tank, should be an interesting track car.

Might have some questions, but future plans include using a PCM from another vehicle (or cheap aftermarket) and somehow getting a manual transmission in there - but that may not be in time for the May race.

We will be using this car only for Daytona as it's a high hp track. We have an e36 that was retired from Chumpcarand is becoming a GTS3/T1 road racing car, but the e30 (1989 325i) remains our primary car for it's agility and good fuel mileage.

Looking forward to conversing with you folks!
Sure.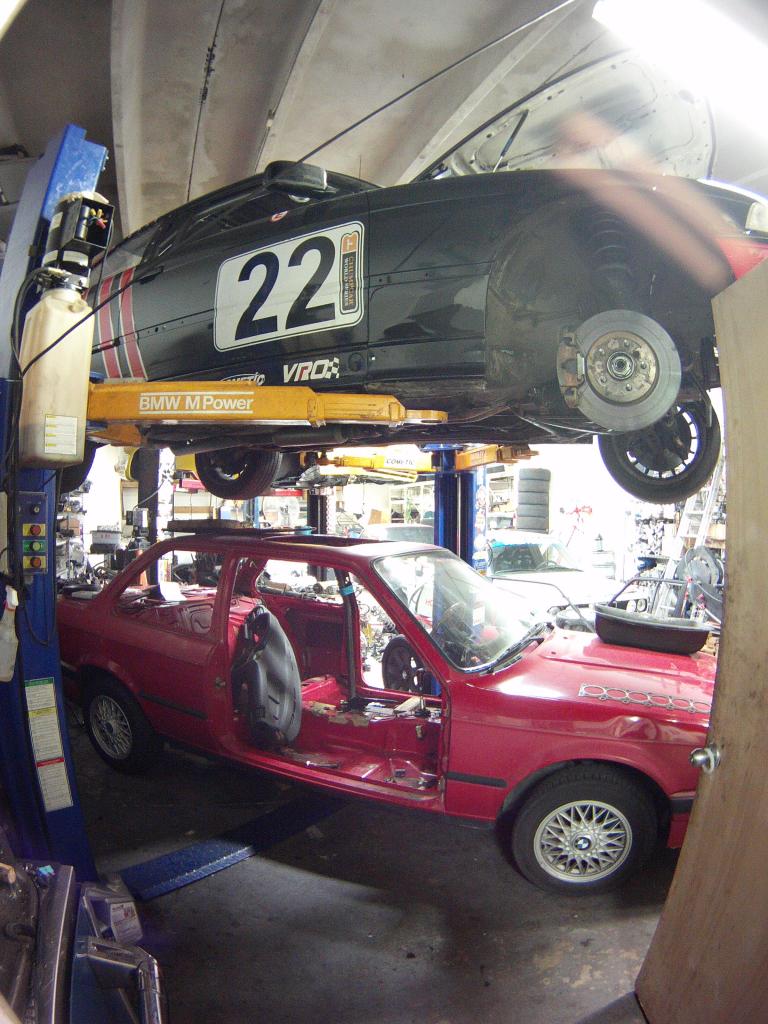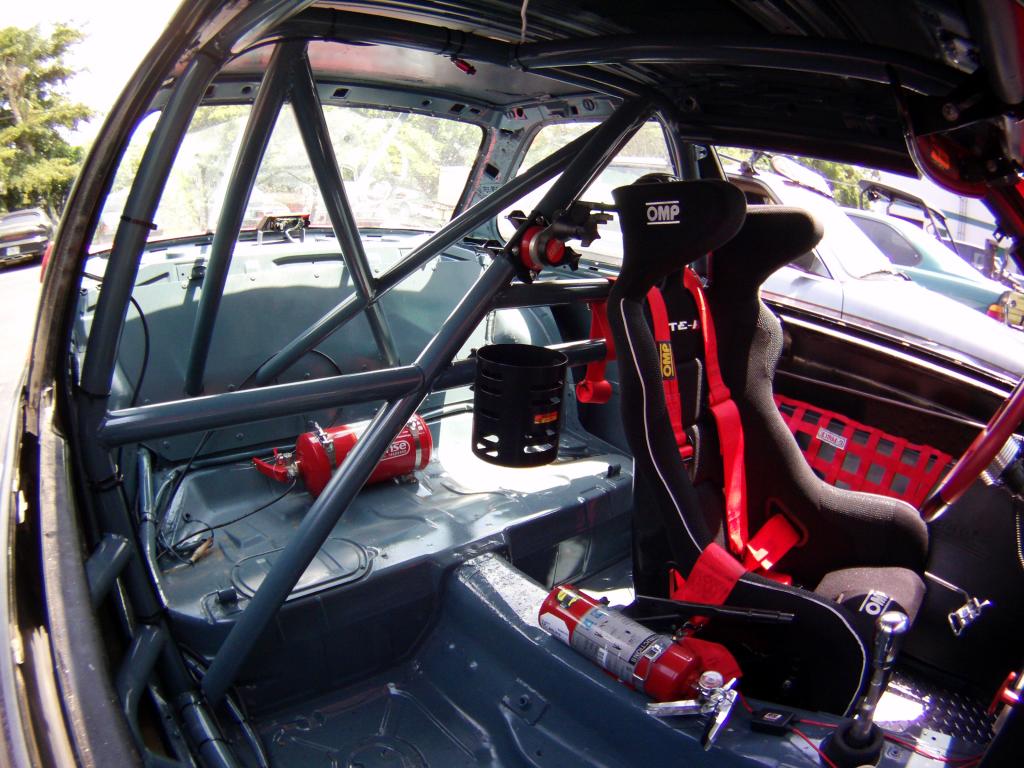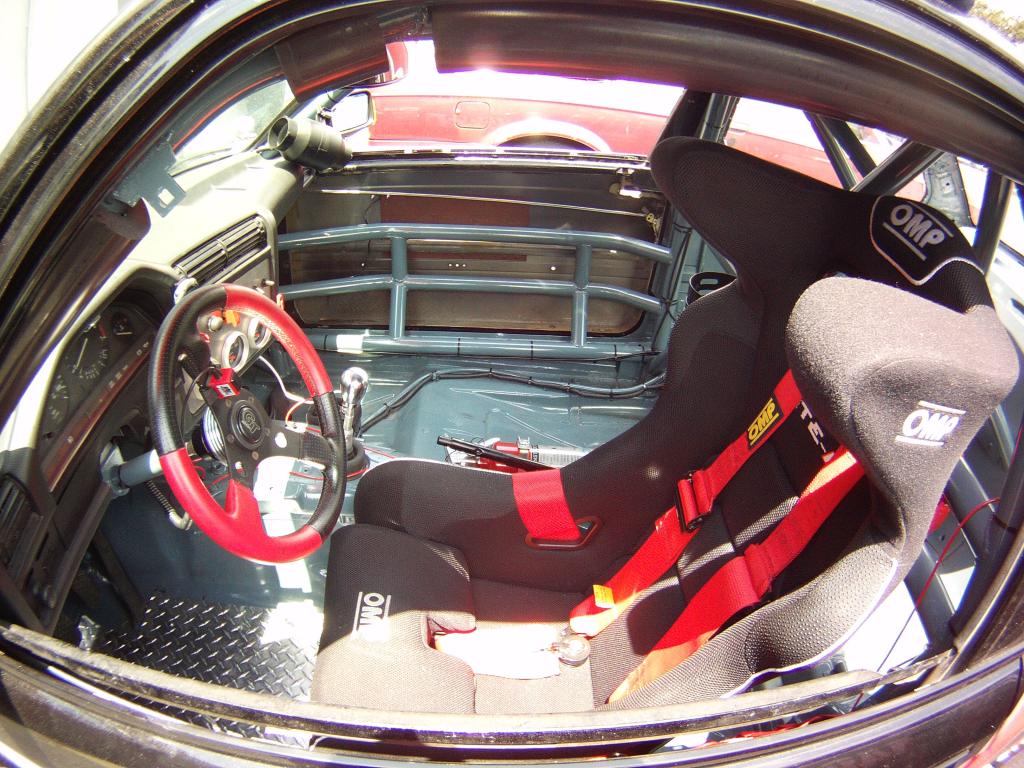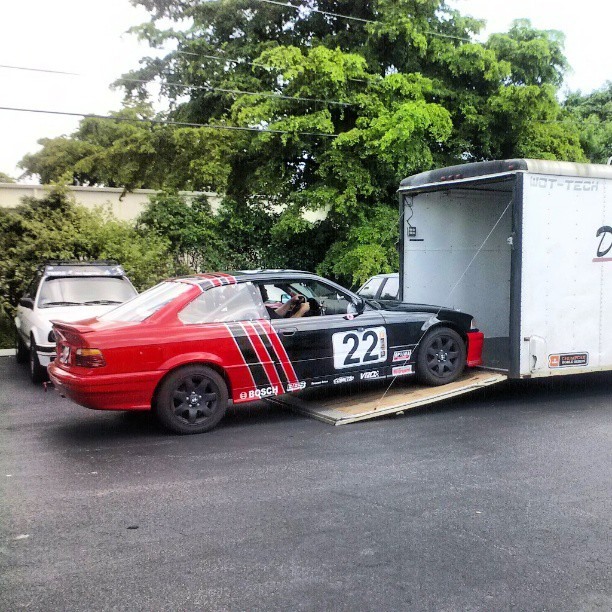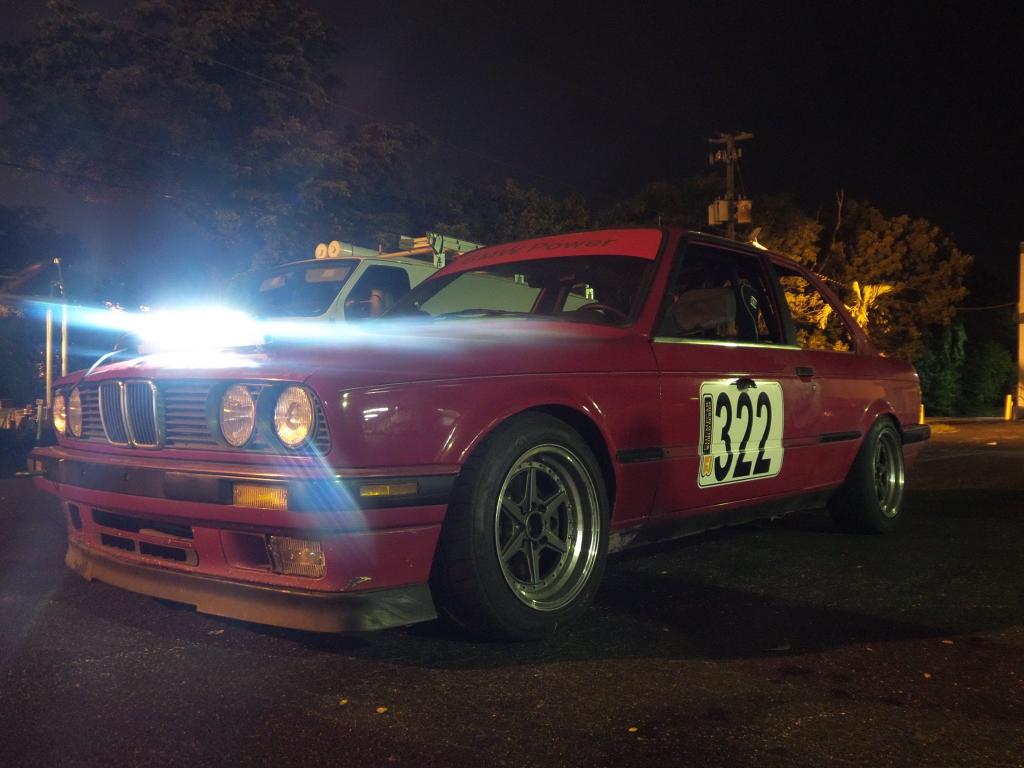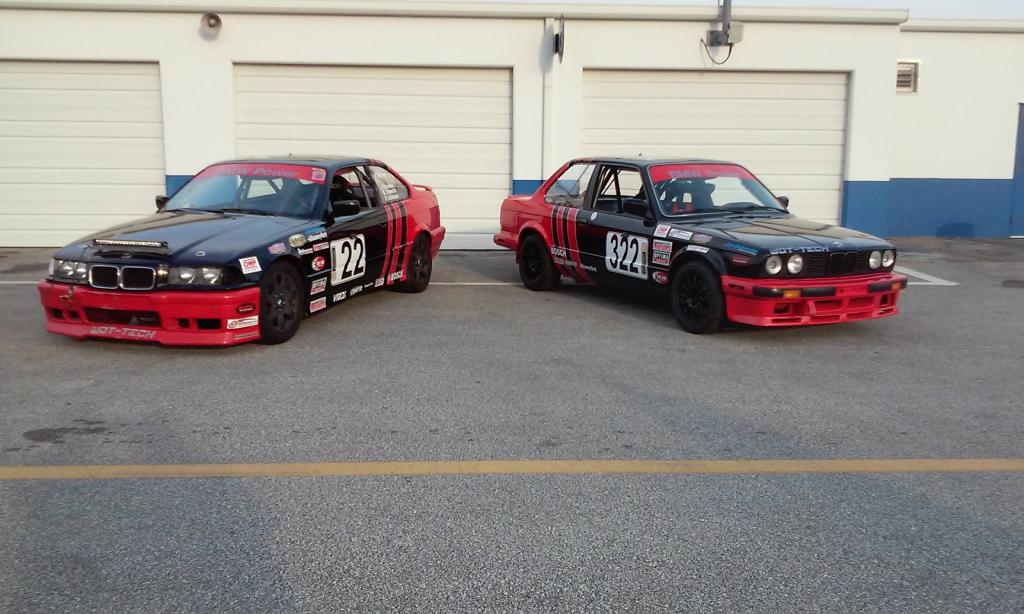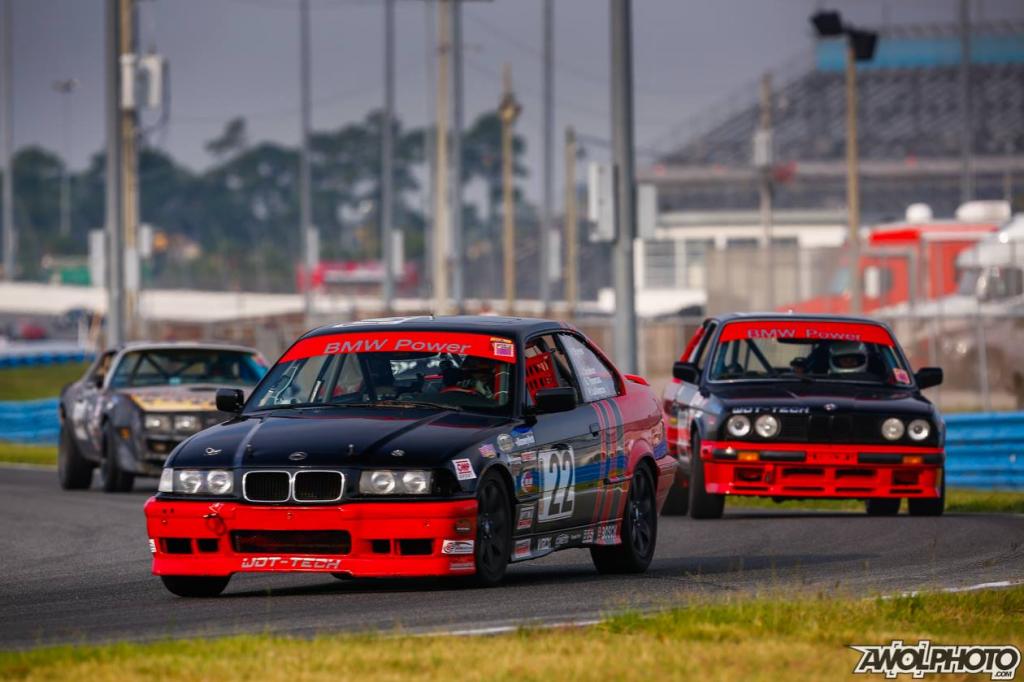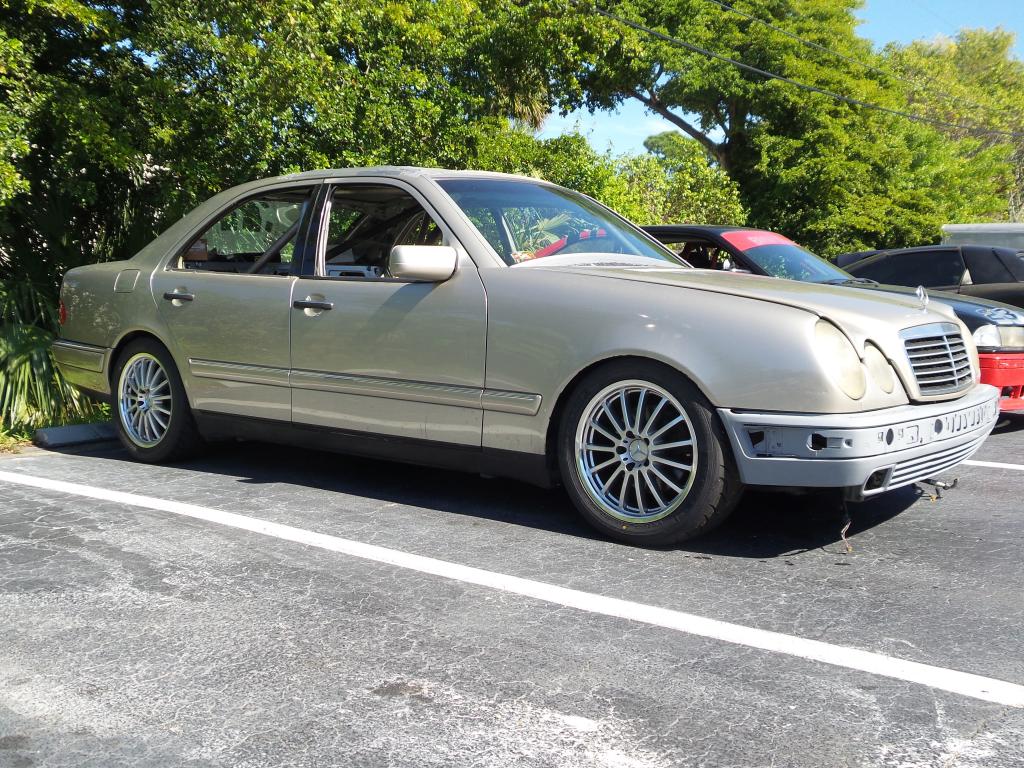 11-20-2014
We have no idea how many laps we will get for it. The e36 was penalized 15 laps, the e30, none.
Some more pics. Lots to do still. Have to fabricate some sort of control/switch panel, mount seat/belts, fire suppression, and a few more braces on the cage.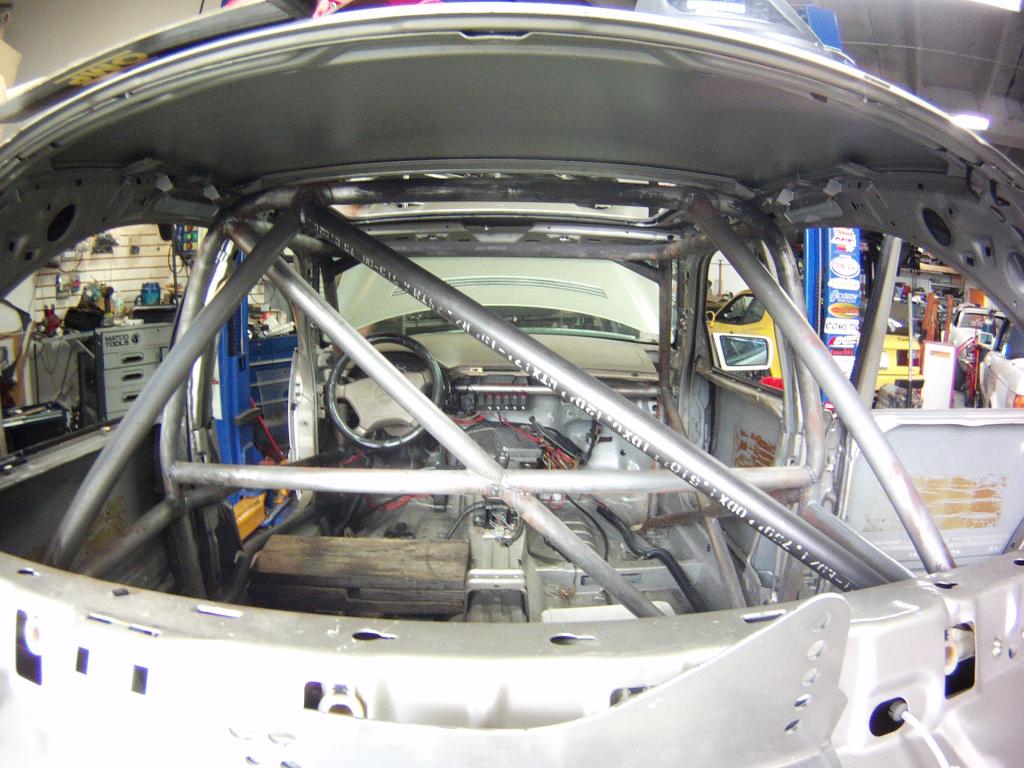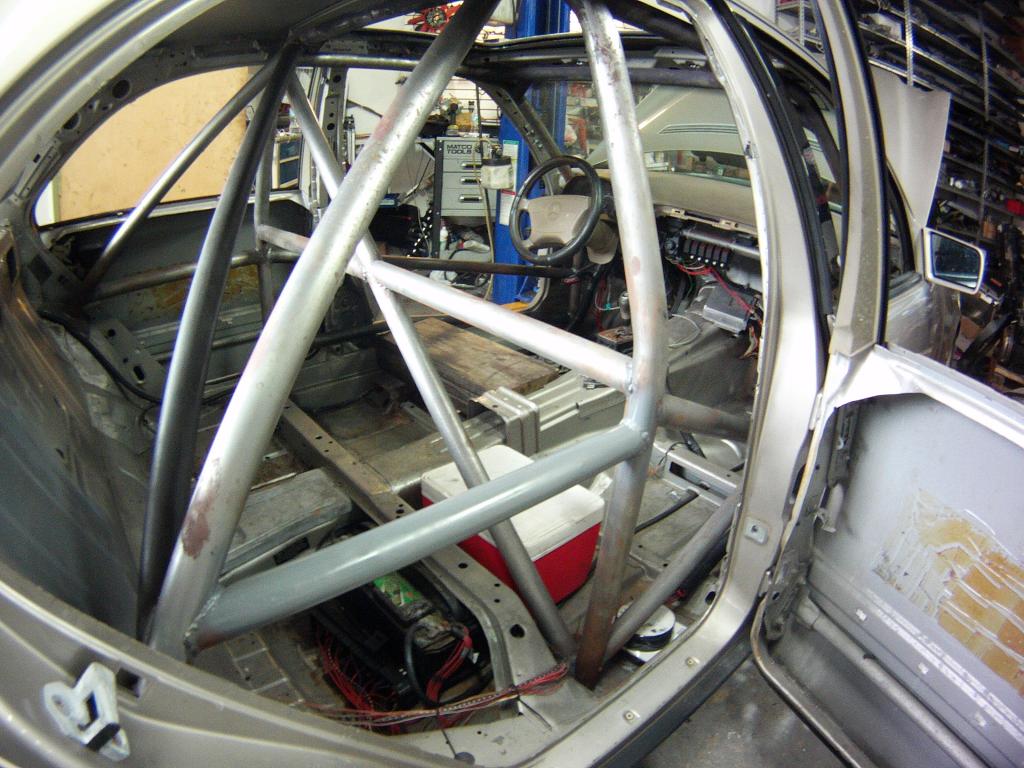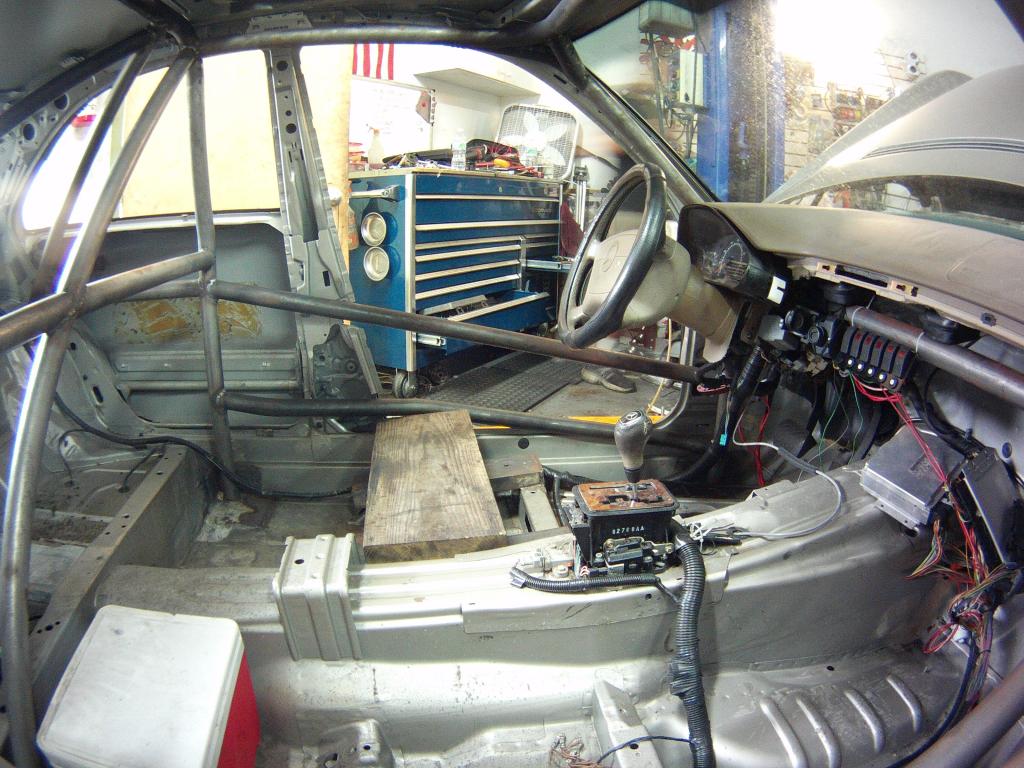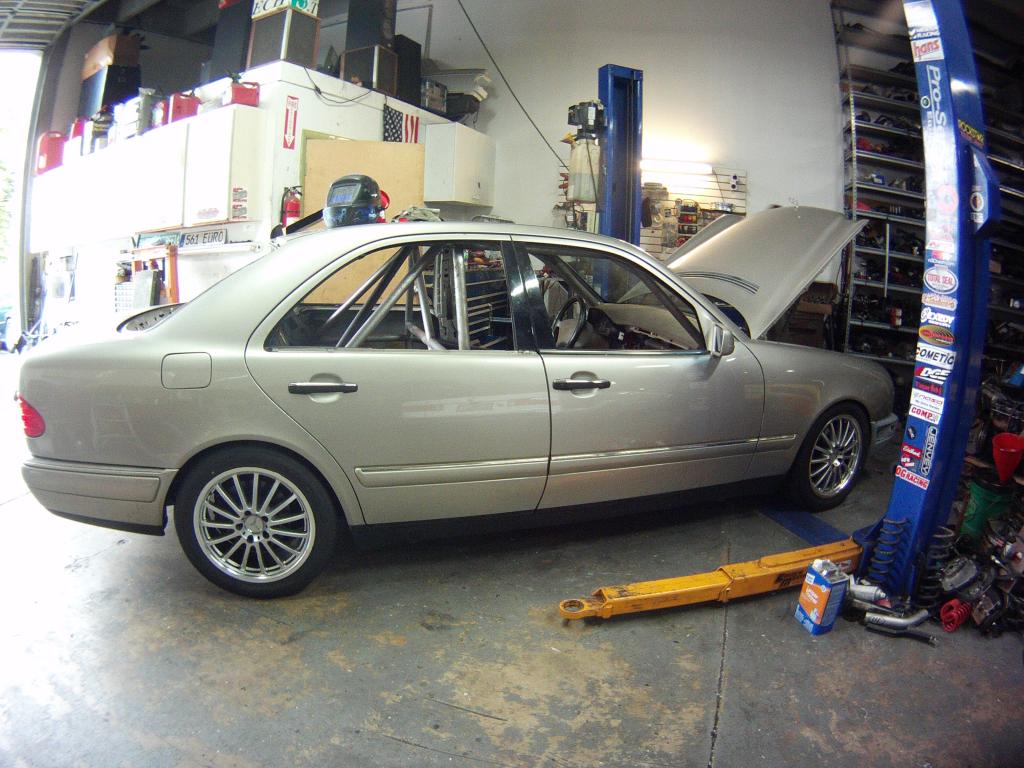 Scored some super cheap wheels from an older lady at the tire store. She was trying to sell them to the store. Wrapped them in some Dunlop DZ2's (tires have to have a 180 or higher tread wear).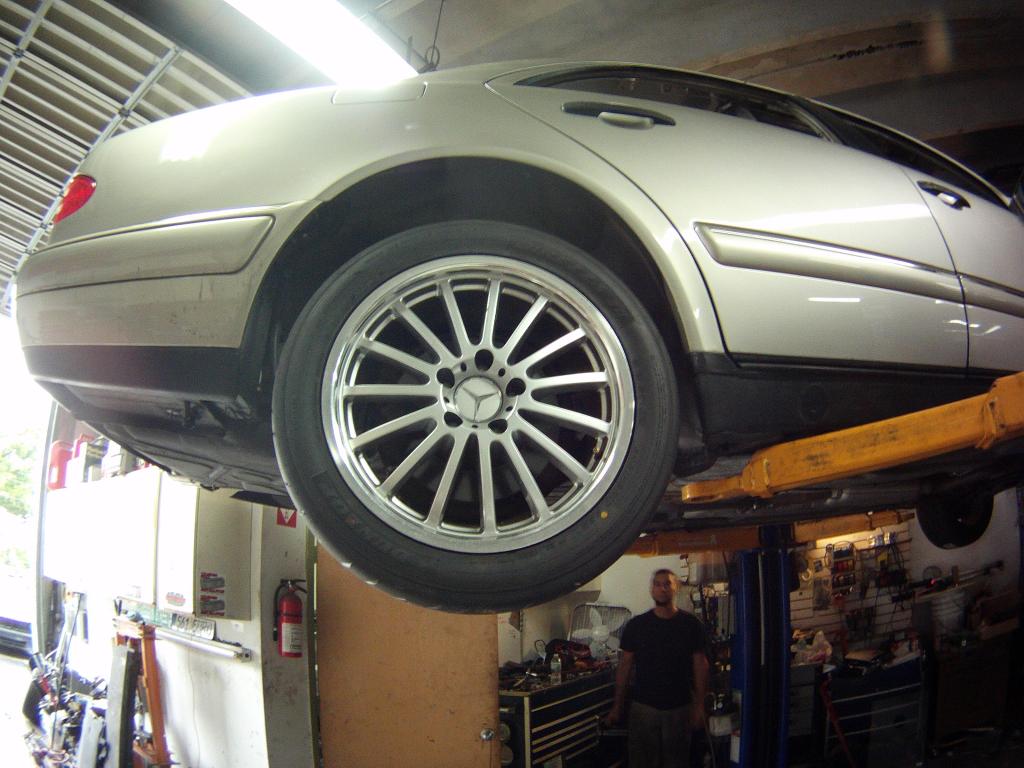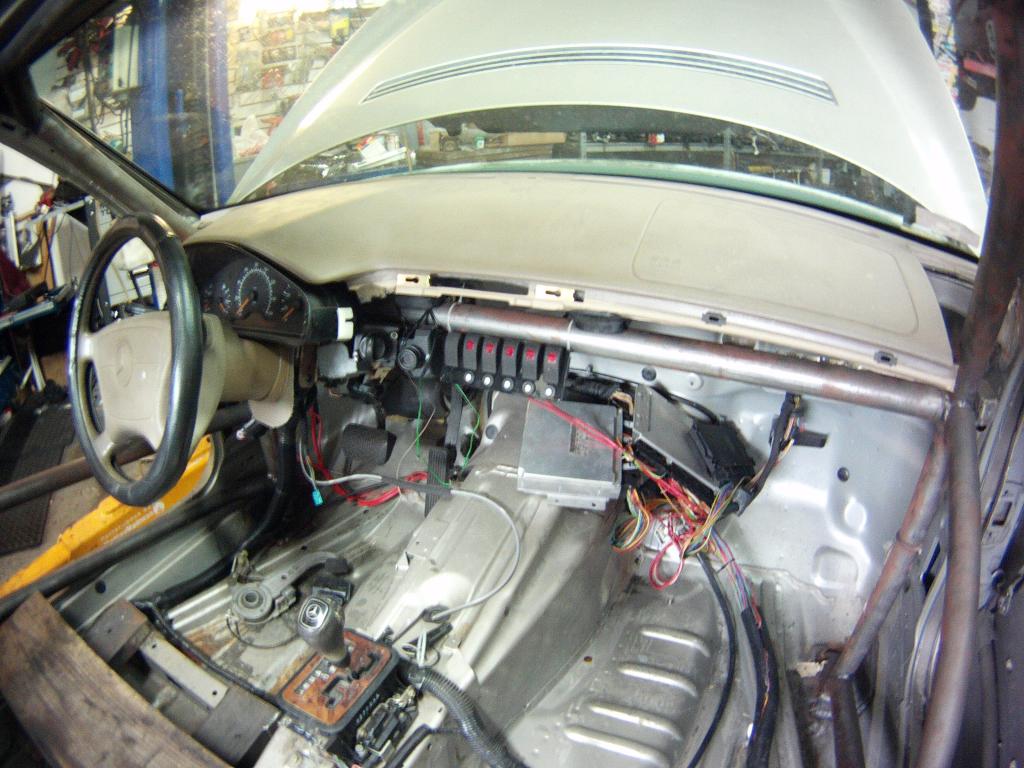 My technician playing under all the wires we eliminated.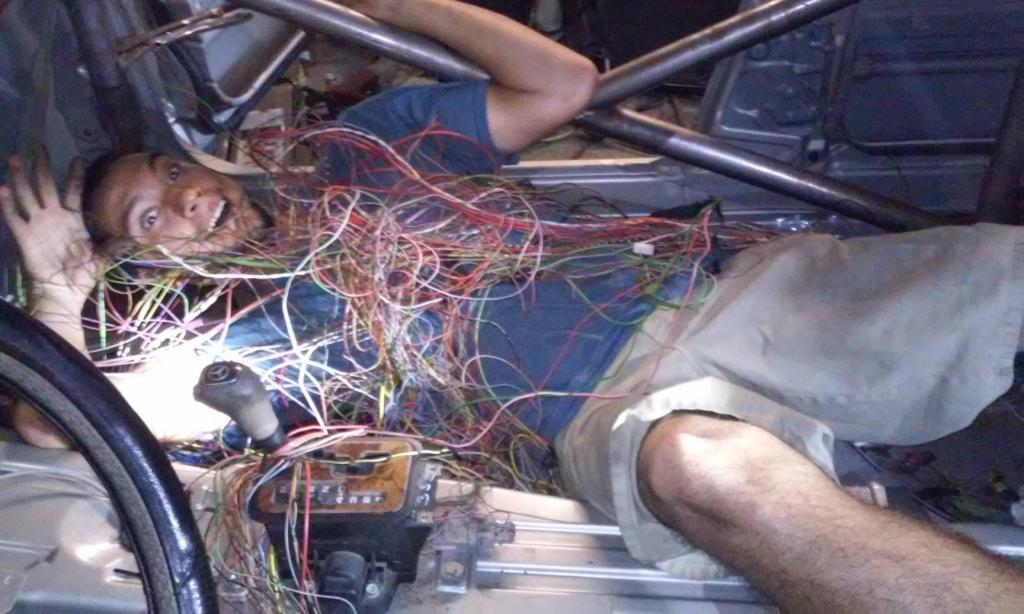 The e36 is penalized because they are naturally fast on the track. They value it at $500 and we had Lexan windows along with solid bushings, so the car was valued higher. Anything over 7hr race and they dock 1.5 laps per $10 over $500. There was a C3 Corvette at Daytona this year and Chump valued it at $500, so hopefully they will do the same for the MB. We will be using Lexan in it and they count the square footage of the side windows and multiply by $3, back window is free if you do all three.
I have been reading that these cars are speed limited to 135mph, can anyone confirm? We will want to remove this as Daytona is long enough to reach terminal speed. We didn't realize there was a speed limiter on the e36, so we were stuck floating the throttle most of the way around the NASCAR banking.
12-5-2014
Got a few more things done. Polycarbonate windows in the rear, sprayed the cage with some rattle can and a temporary seat so we can test the car at Palm Beach International Raceway (PBIR) this weekend. Eventually a containment seat will go in and a real interior spray, but this is good enough for a test day. We will also be testing the #322 e30 since it got a completely new fuel system since the race last Sept at Sebring where we had issues with old gas caked on the sides of the take washing into the filter and injectors. Car must have sat somewhere for a long time. The MB won;t have that issue as it was a daily driver at the time when it was stripped.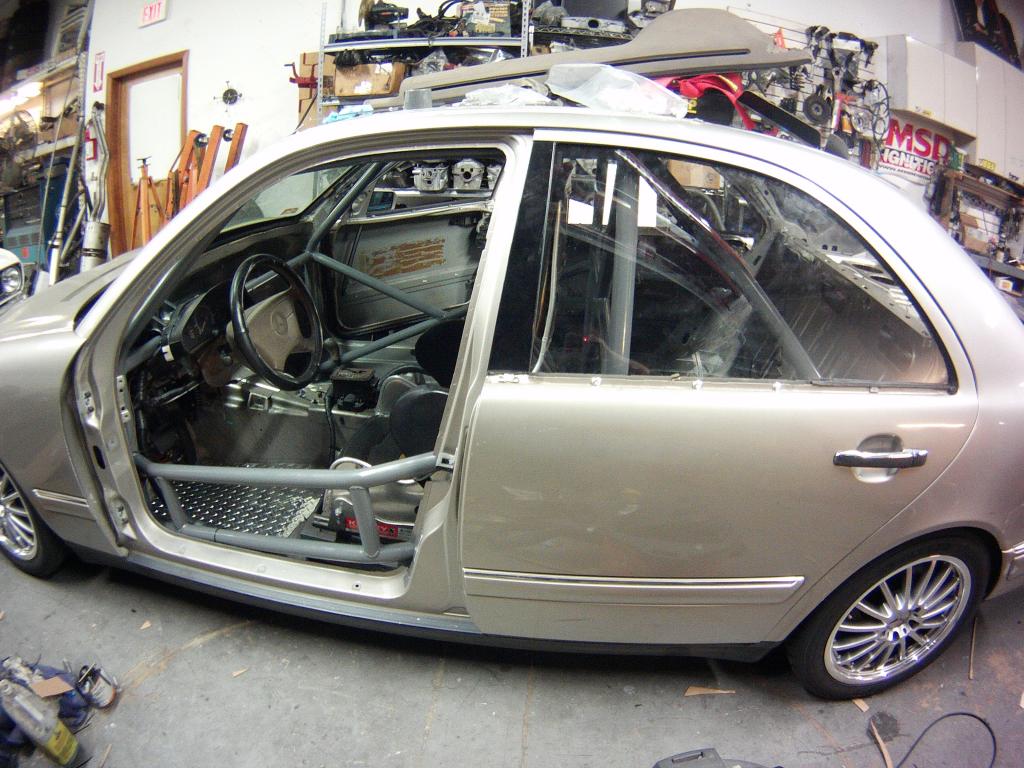 12-8-2014
This car handles and brakes surprisingly well! Street brake pads, even. Really strange driving an automatic on the track, will take some getting used to. Got a video of one of our buddies taking it for a joy ride.
2-10-2015
Just got home from Road Atlanta. The e30 ran great, but one of the fuel pumps died and we had to fuel twice as often as we should have - it has a saddle tank under the passenger seat that goes over the drive shaft. We are required to change drivers every two hours, so we would normally fuel then, instead we had to fuel about every hour. Finished 45th of 93 cars, and had a best lap of 1:52 - not bad considering the car is a Chumpcar on stock-ish suspension and 205 tires.

Anyways, Daytona will come up fast, so we pulled Das Benz out to dust it off and finish up the safety items needed to be race legal. Someone sprayed a parked truck in our shop parking lot with graffiti, thought it was a good photo op.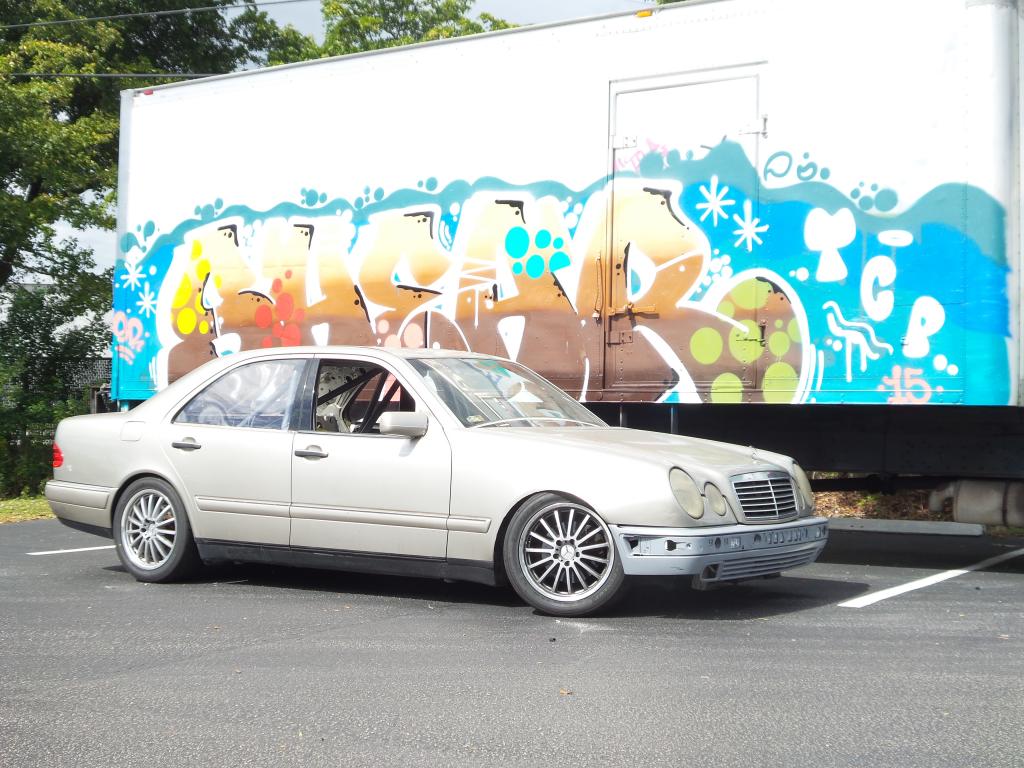 5-30-2015
The car did not finish the 14hrs. A few hours into the race the injector harness shorted at the firewall. Got that remedied and the car ran good except the fact that when turning off the main battery cut off, the car would "limp" the first 30mins until the ECU reset.

10hrs in the differential overheated the fluid, spit it all out the vent and eventually got so hot it melted the rubber mounts - eventually failing and the car no longer moves under it's own power. Will get pics later when the car comes back to the shop.

Few things to note:

We made a surge tank, cured the horrible fuel starvation in the corners once the tank was at 5/8's. The automatic HAS to go. Too difficult to drive fast, even when manually shifting it. The ECU speed limited the car to 130mph, it was capable of going much faster.

On a side note: The owner for Renntech was there racing another car. He said he has a limited slip that bolts in, so we will be changing that. He also said he could remove the speed limiter and raise the rev limiter (they want a lot of $$ to do it), but we have yet to decide if we are going to do an engine swap to make a manual conversion easier, or try to use a ZF BMW gearbox and make-shift clutch setup.

We couldn't find race pads for the single piston calipers, so we swapped in e55 calipers, rotors and used Hawk DTC 70 racing pads. They barely wore in the 10 or so hours, but the front is now too heavily biased - planning on a proportioning valve.

You can see professional pics here from AWOL Photo:

http://www.awolphoto.smugmug.com/key...9019&k=JMS3s8N

As you can see, there's new dents in the car. We had a test day at Sebring with NASA and one of the drivers ended up tangling with an e46m3. Bent the lower control arm, inner fender, fender and both left side doors. It definitely looks like a crap-can now!

They classified the car as EC (exceptional class) as the e430 is not on the list of approved cars (but the e320 is??).
We converted the A/C condenser into a transmission cooler. The owner of Renntech said it's too big and the transmission would be running too cool, but we don't plan on keeping it auto for long. The next race is in September at Sebring and we didn't plan on bringing the Benz, but we picked up a few more drivers on our team, so we will most likely bring the BMW e30 and the W210 ("Daz Benz").
6-26-2015
We believe a bearing in the diff went, cooking the fluid and once the fluid was gone it overheated and broke.

Sorry to say, but we may be looking at a drive-line donor. We will be keeping the rear end, but installing a limited slip.

The donor is looking like it will be a 4th generation Camaro with it's Ls1 and t56 6 speed. This is going to be the least expensive option since the ECU flash and manual conversion is going to end up costing more than the whole Camaro. This way we will get the pedal box, clutch hydraulics etc, we can purchase parts at any auto parts store for it, and since we are in EC class, it doesn't matter what we do to the car anymore as it's an unlimited class. This swap will only require engine/trans mounts and a custom drive shaft, all which we have the ability to fabricate in house (just have to have the drive shaft balanced). We already have HP Tuners, so we will have full control over the engine. No more speed limiter.

Really curious to see how this thing will do with 350hp and a real gearbox
2-19-2016
Well, the LS1 and t56 fit quite nicely!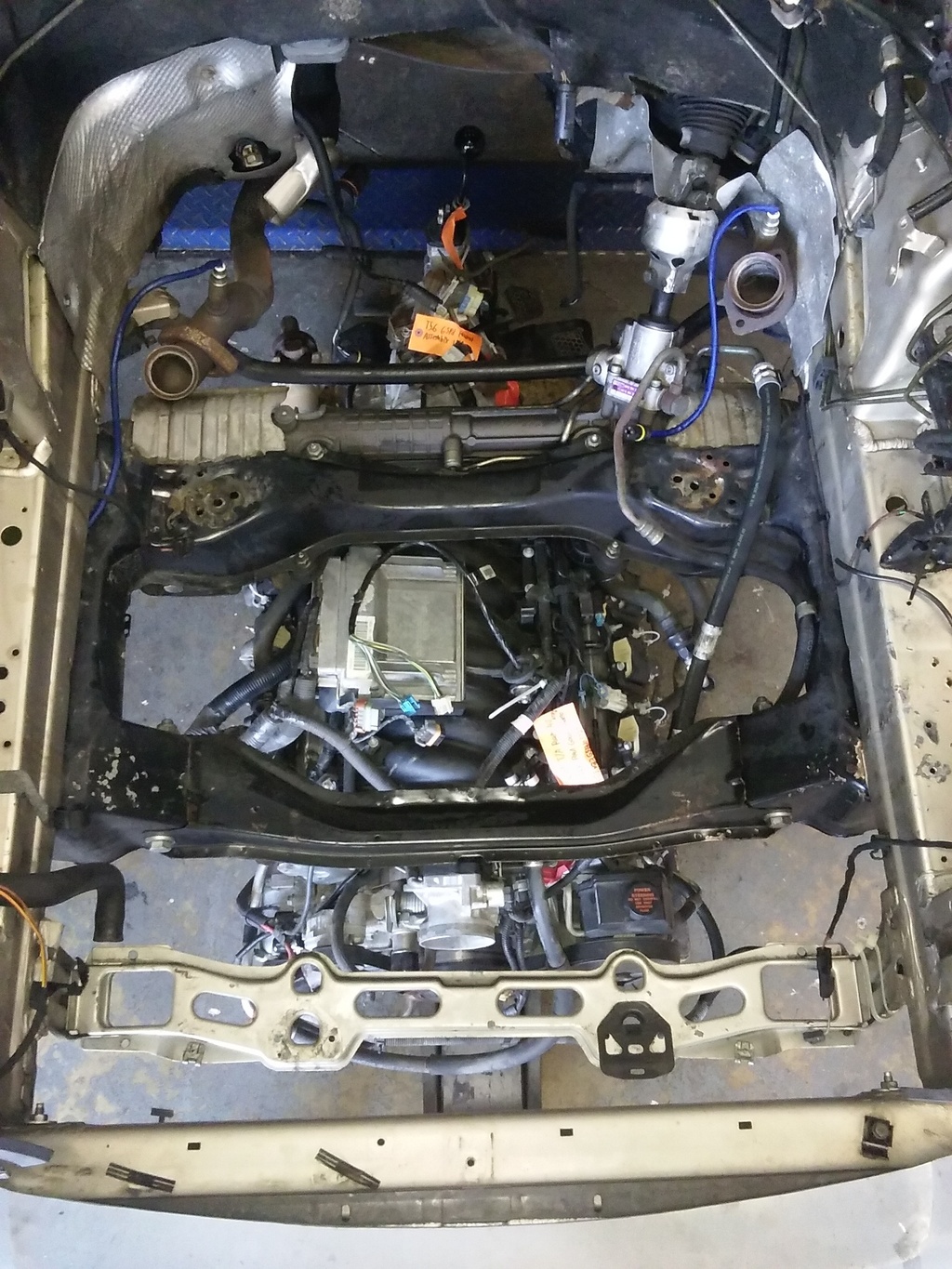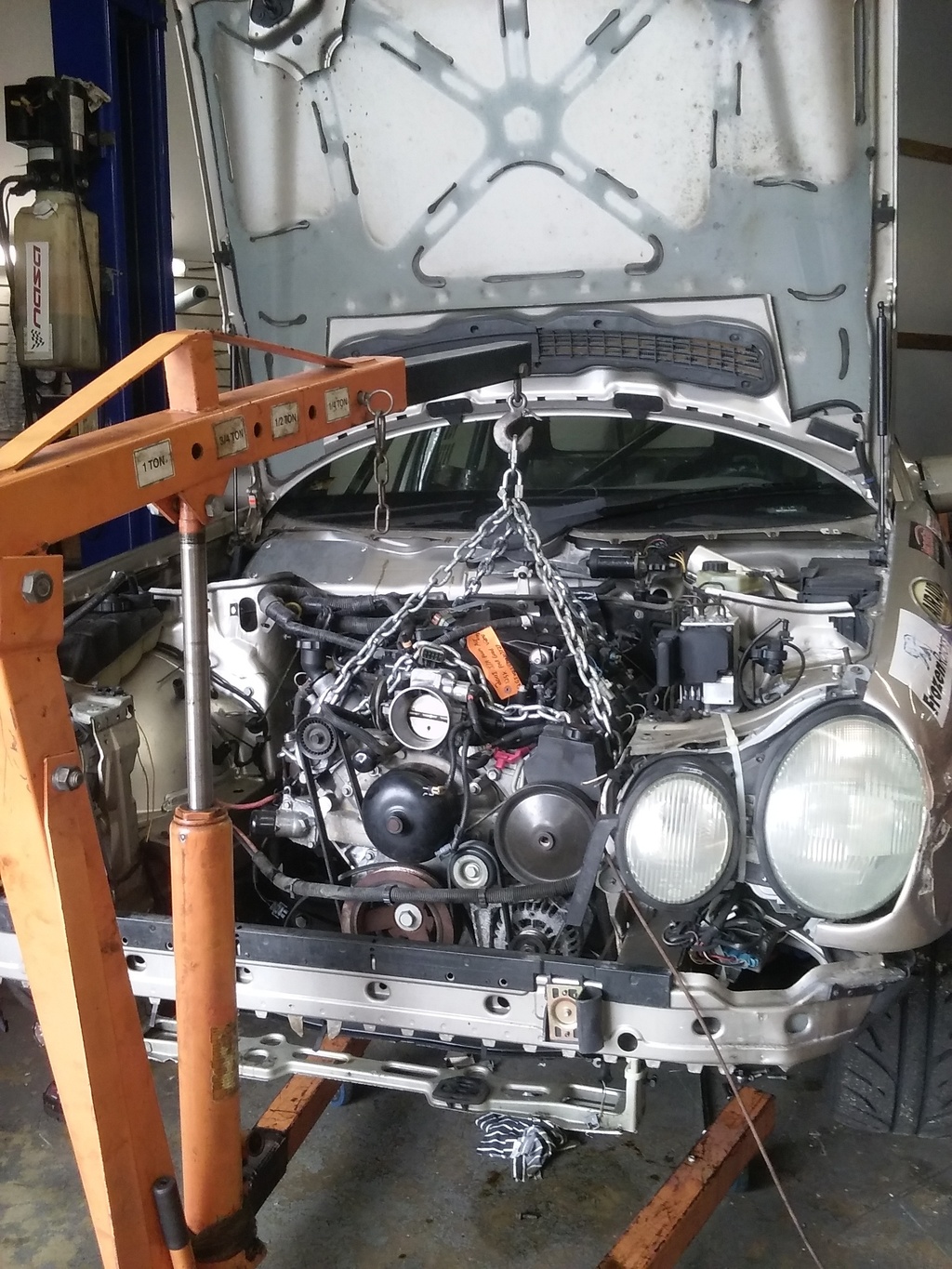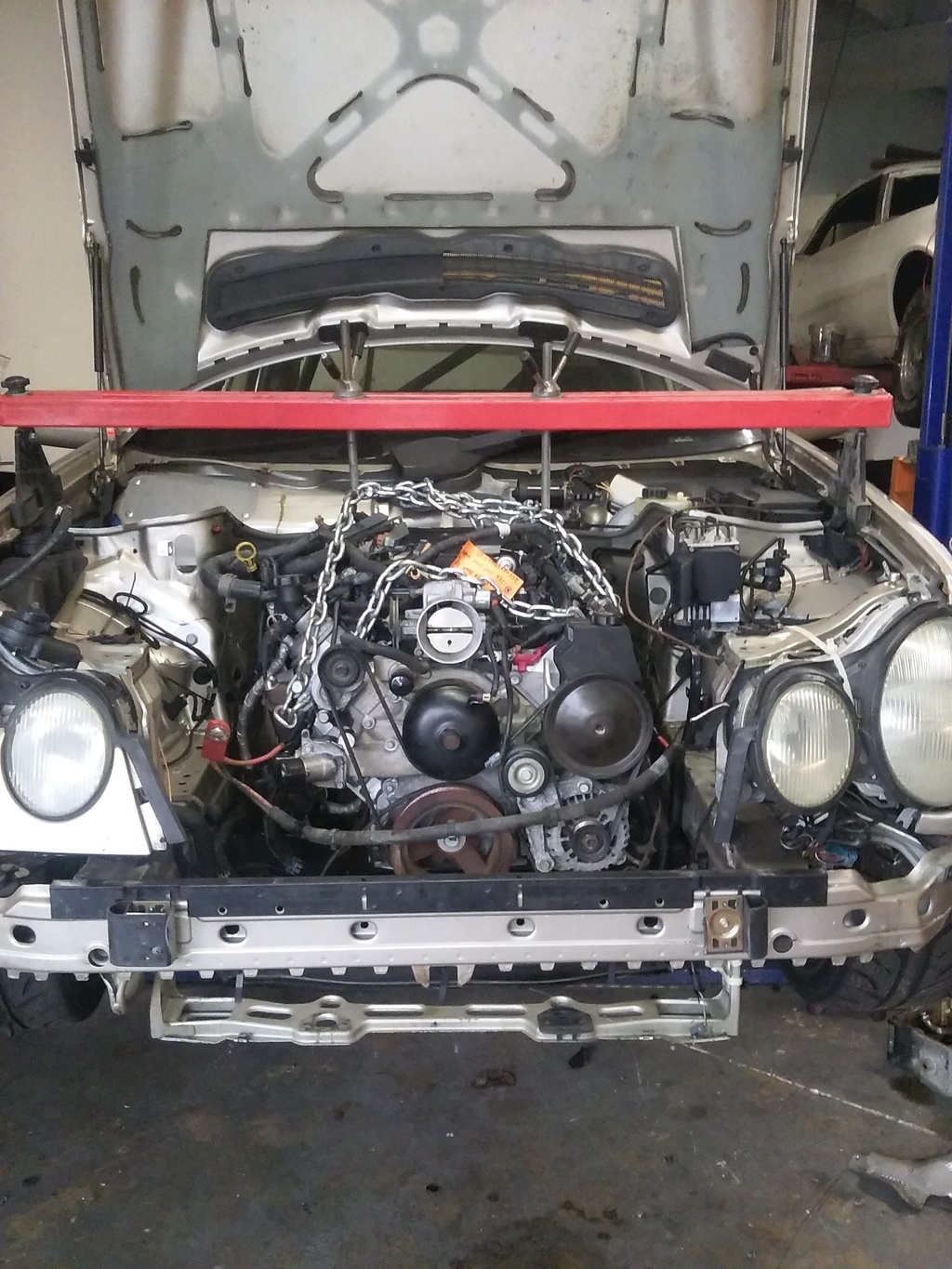 Remember the diff that burned up in Daytona?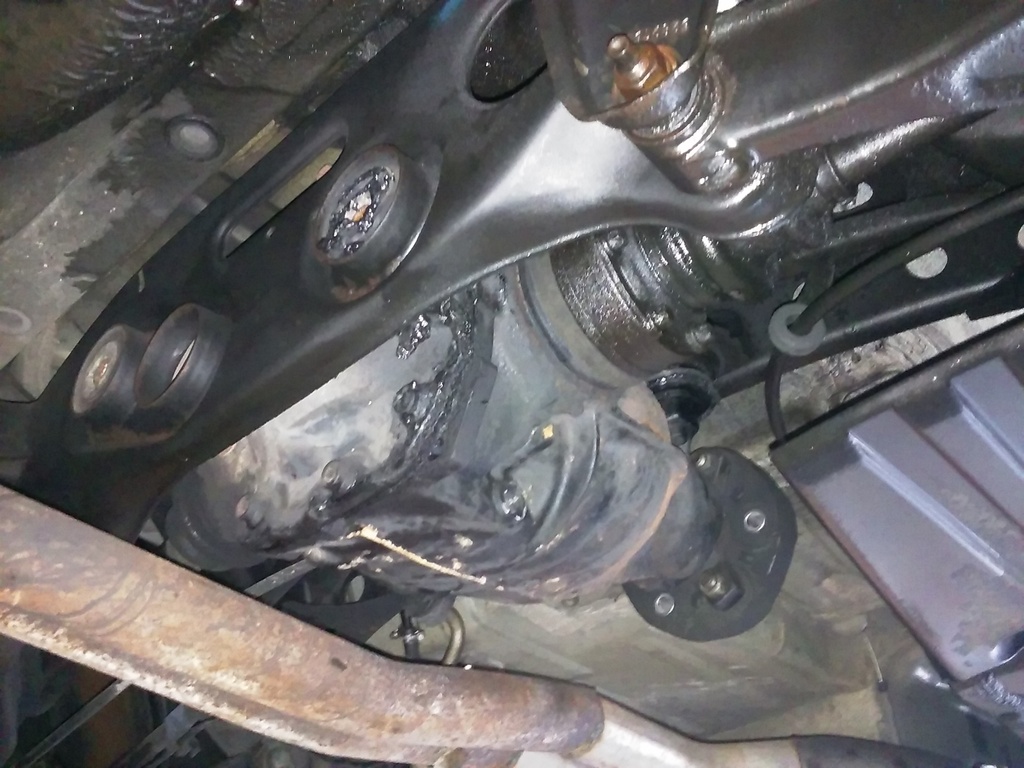 Since we are in EC class, plan is to use a Quaife LSD. Did some calcs based on tire diameter and t56 gearing and the 2.82:1 is far too tall. It would put us over 200mph in 5th gear. Carfolio.com says the e320 has a 3.08? If this is true, need to verify the LSD unit will work with it. That would put top of 5th at 190-ish gear-limited, but probably 170 in real world with wind resistance.
3-6-2016
Been busy over the last couple weeks. A few wires away from starting!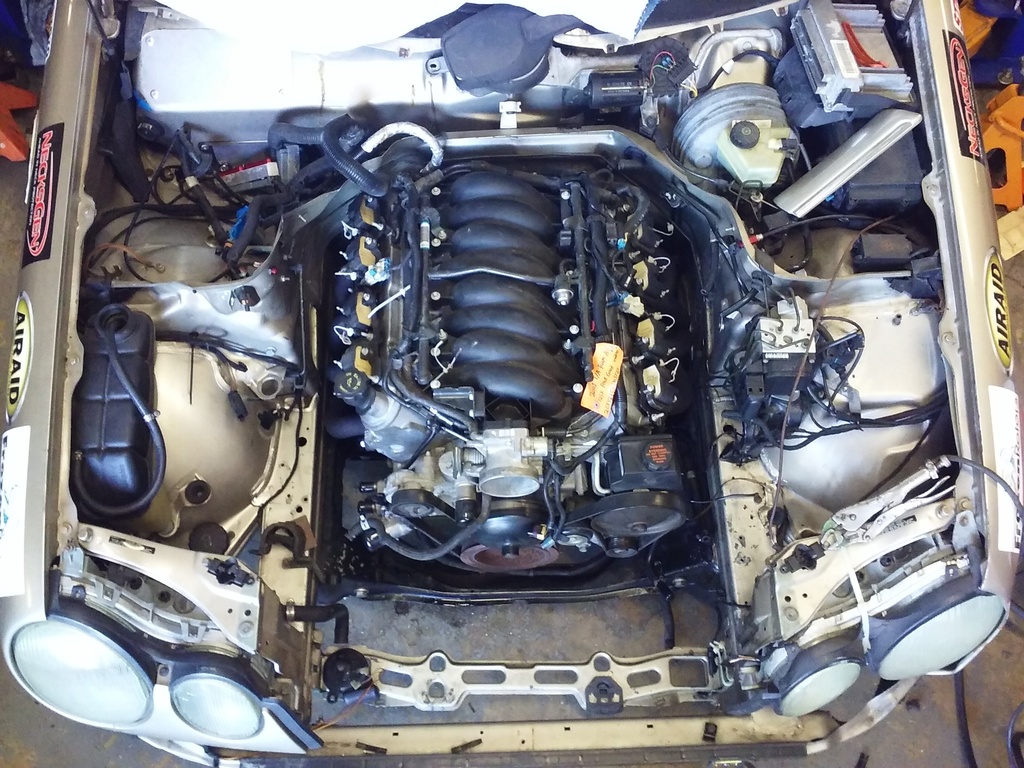 Quick run down:
Canton Racing oil pan, windage, oil filter adapter, flywheel cover.
PowerMaster min-starter
Hooker block hugger headers modified to fit
Modified f-body engine mounts
Re-enforced sub frame
More pics here: http://s448.photobucket.com/user/For...?sort=3&page=1
A few of my favorites so far: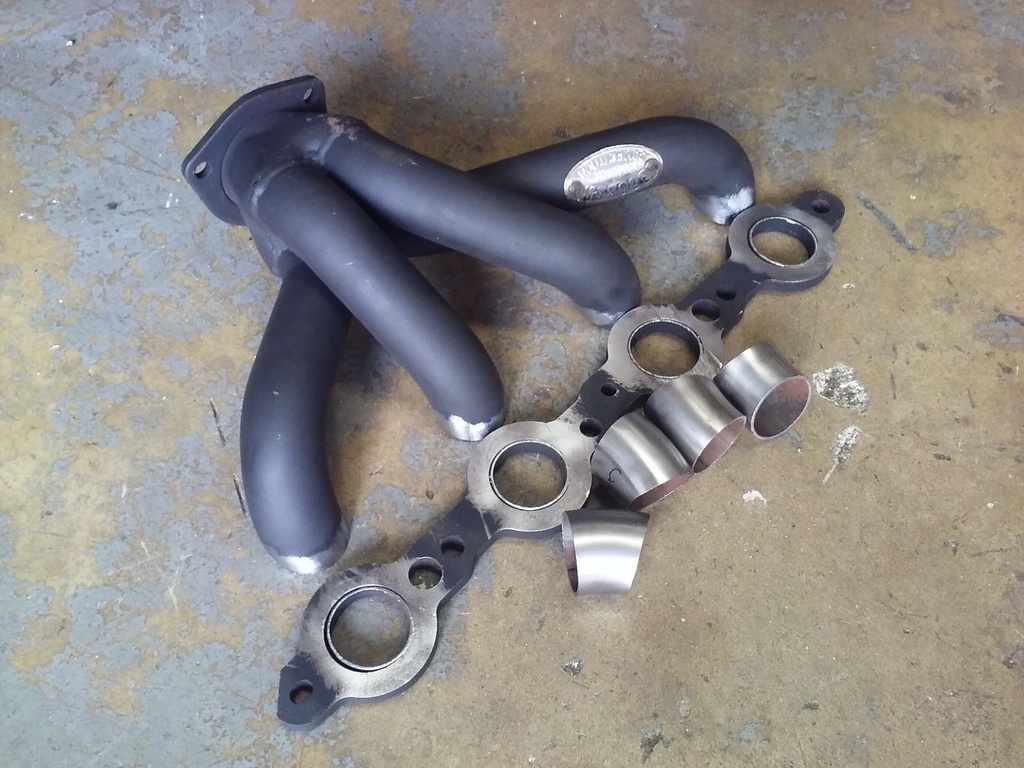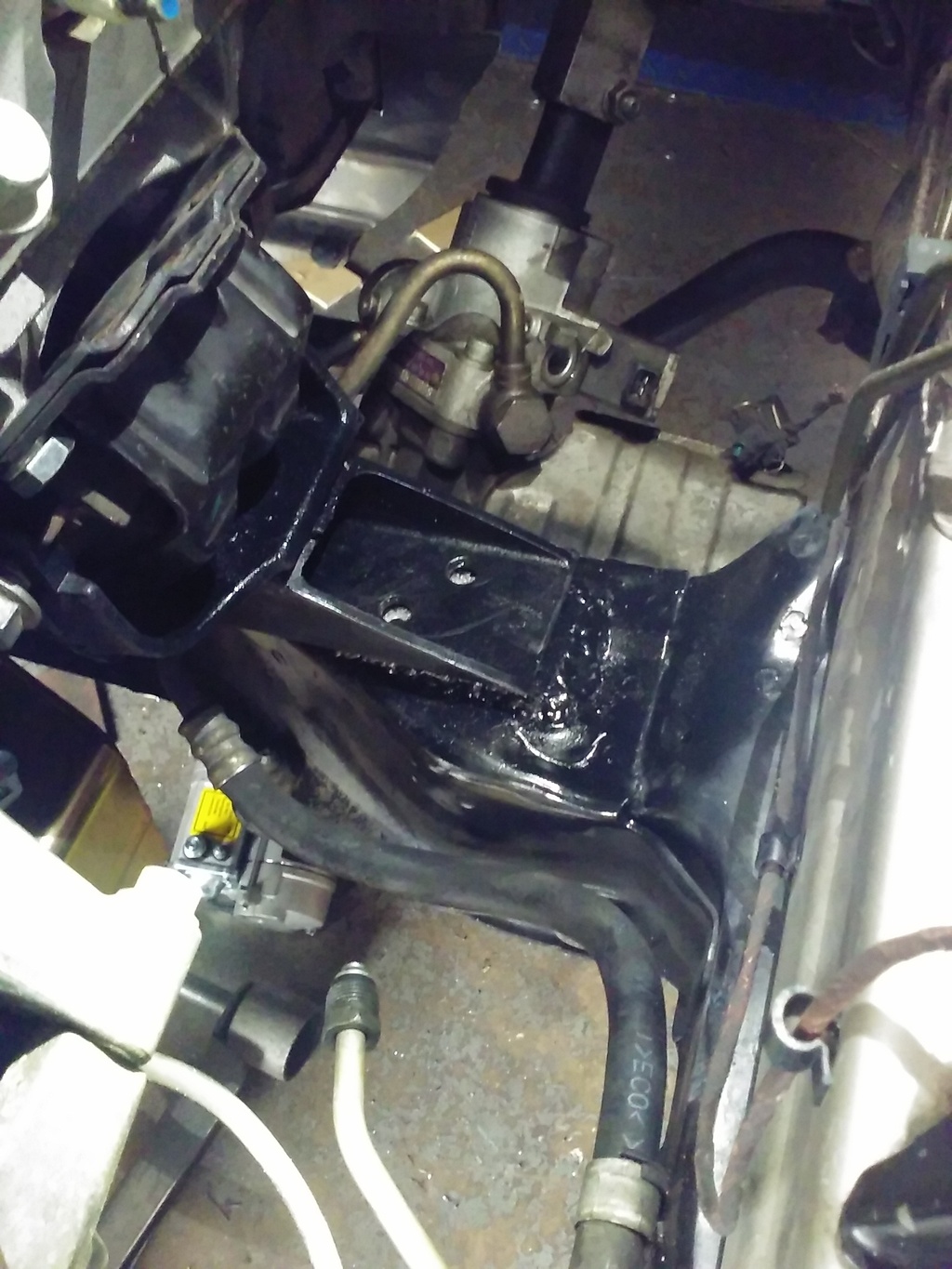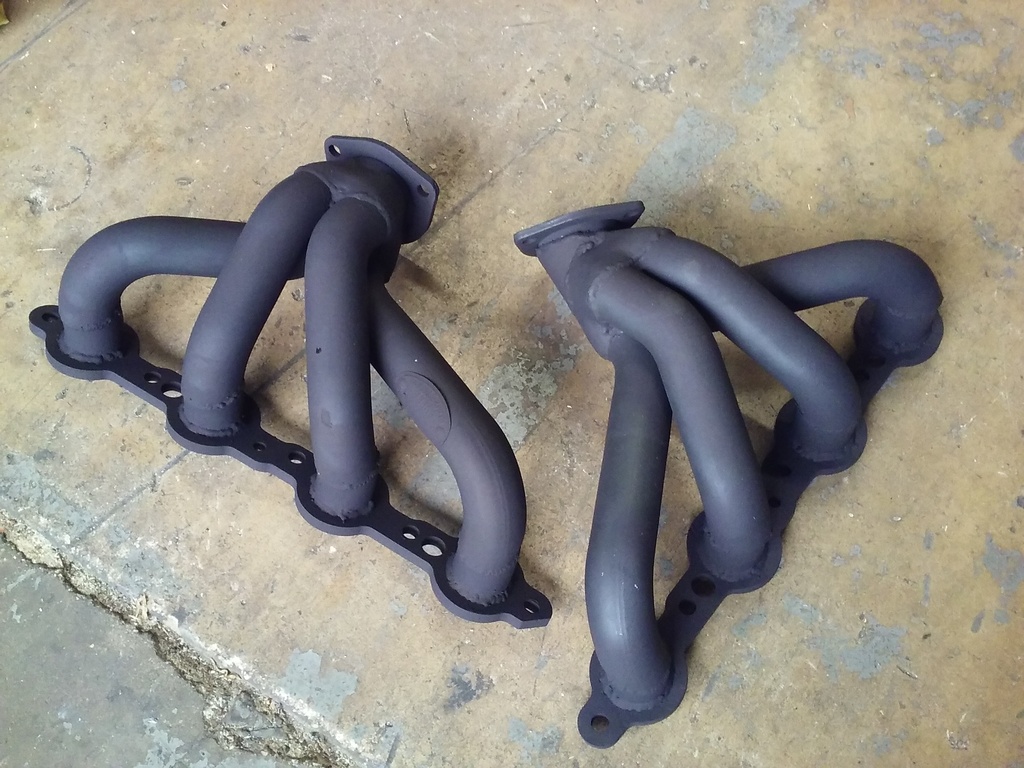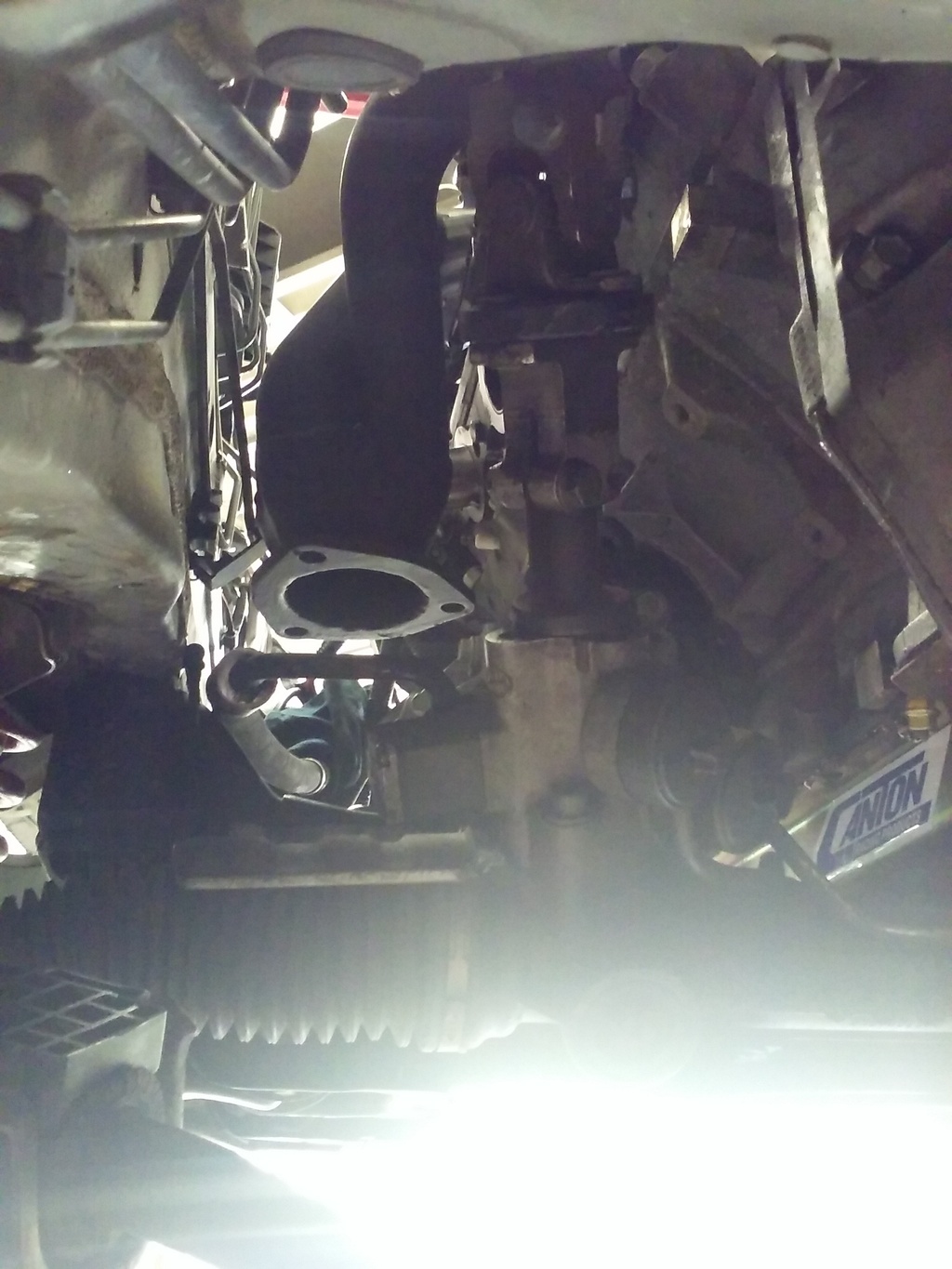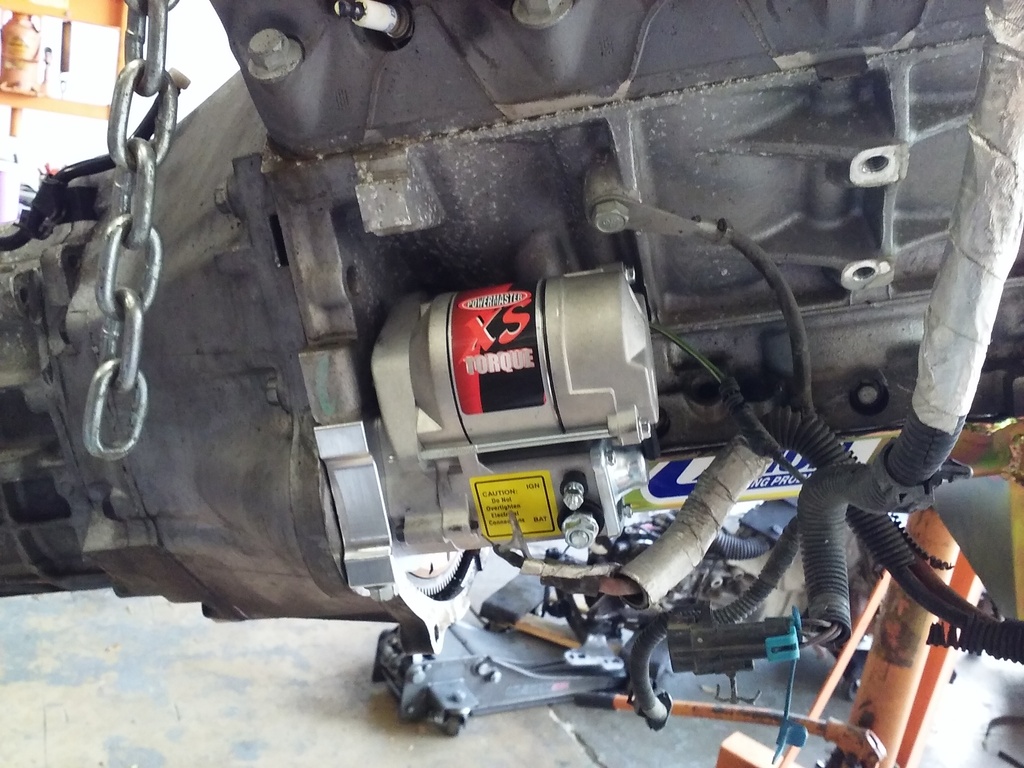 The LS1 sits approx. 4" rearward, 1" to the right (passenger side) and 1" lower. #2 cylinder is in line with the center of the front tires, can't wait to put it back on the scales.
3-10-2016
3-11-2016
Test fit some junk yard scored today. The front bumper actually was sold at the same yard and had paint pen markings on it from 2014 lol.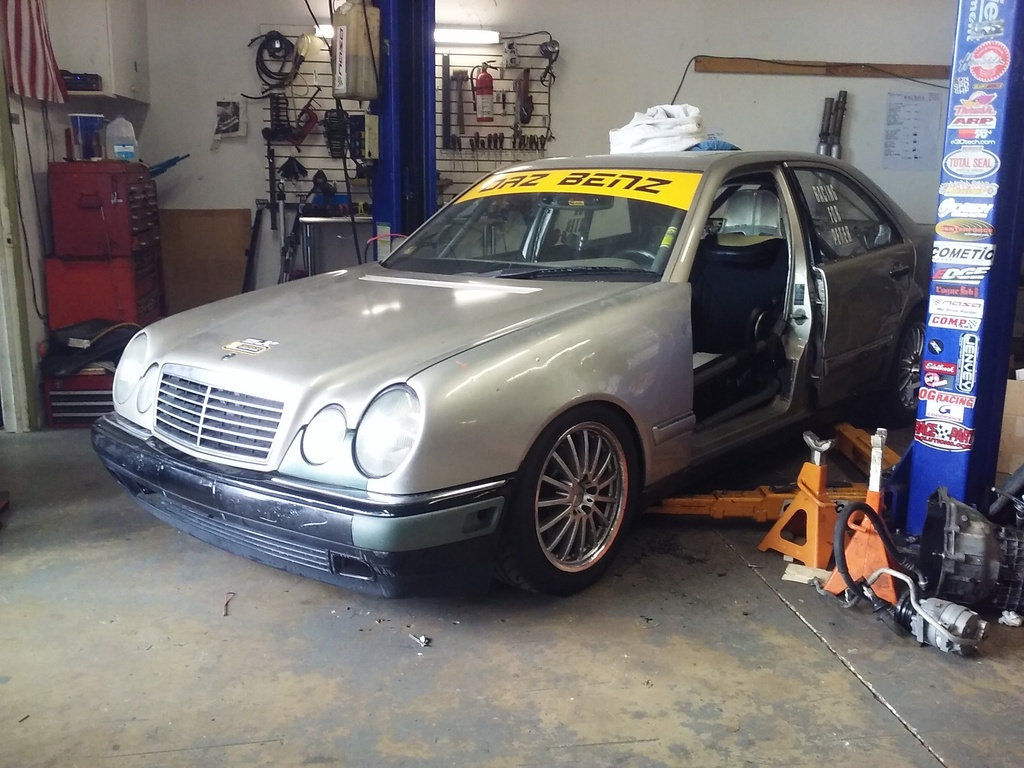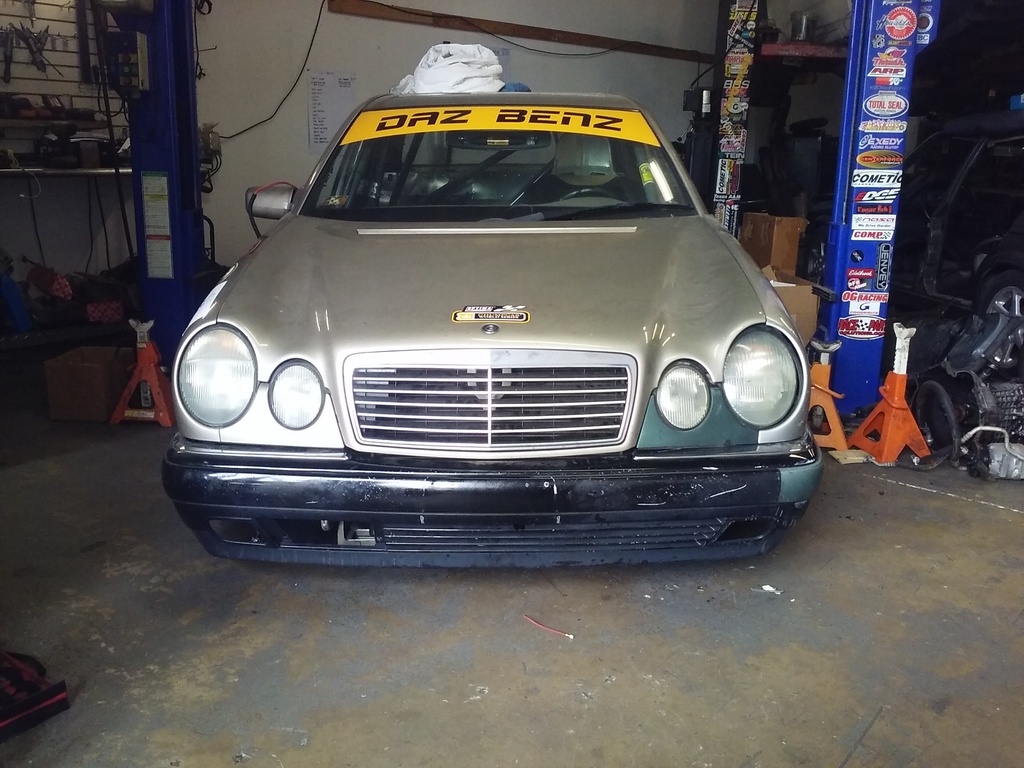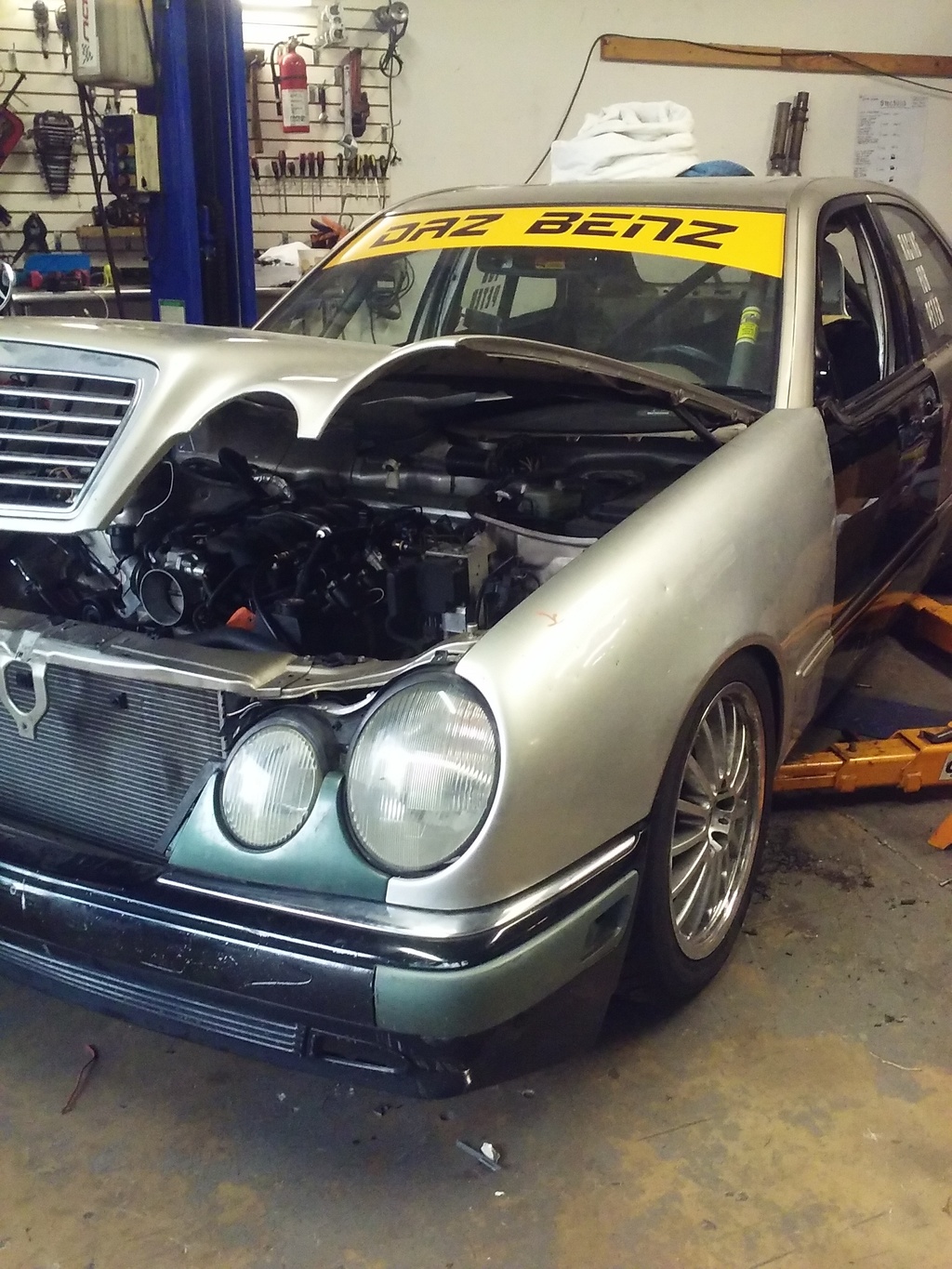 3-18-2016
In case anyone needs one, "Jags That Run" sell an adapter flange for the MB diffs that allow a domestic Dana yoke to bolt up. This makes the drive shaft a simple lengthened from an F-Body.

Got the Quaife today and the 3.07 should be here by days end as well. Local drive shaft company is making the drive shaft.

Shifter has been modified with a steeper angle to be comfortable with the driver.

This thing should be moving under it's own power soon
3-26-2016
Started with cardboard for a template, transferred that to Lexan so it's see through in case any holes have to be moved. After 2 Lexan prototypes, we are ready to reproduce in steel. These are 4 30mm piston calipers with twice the pad surface and we upgraded from the e430 solid to e430 4Matic rear vented rotors in the process.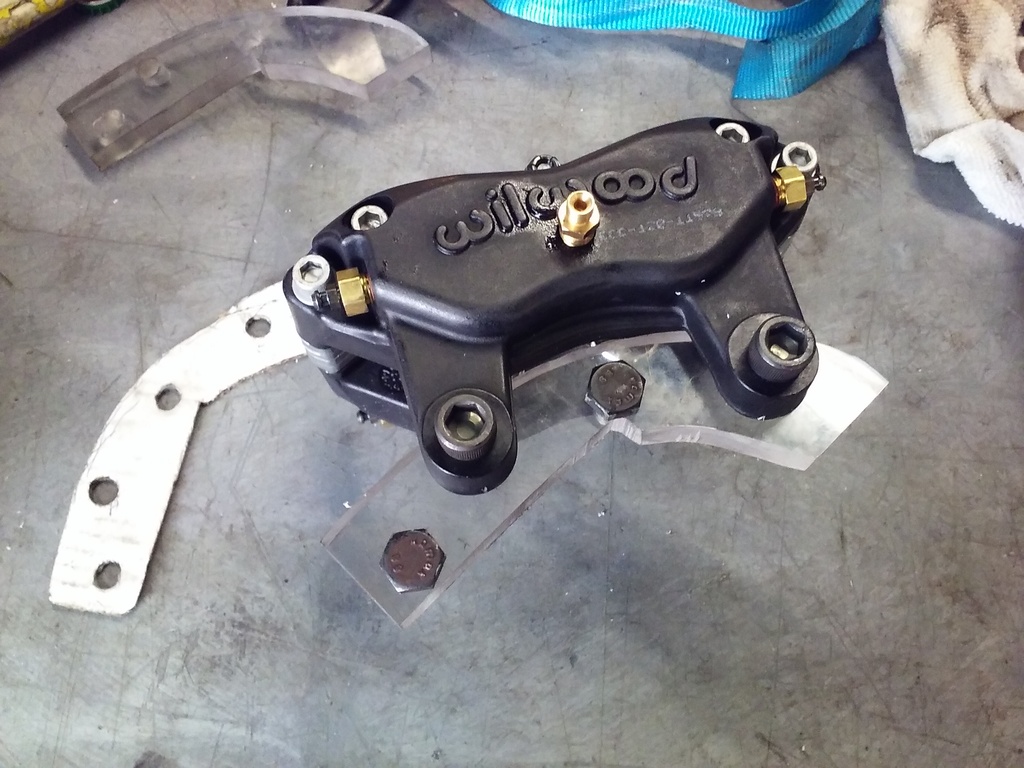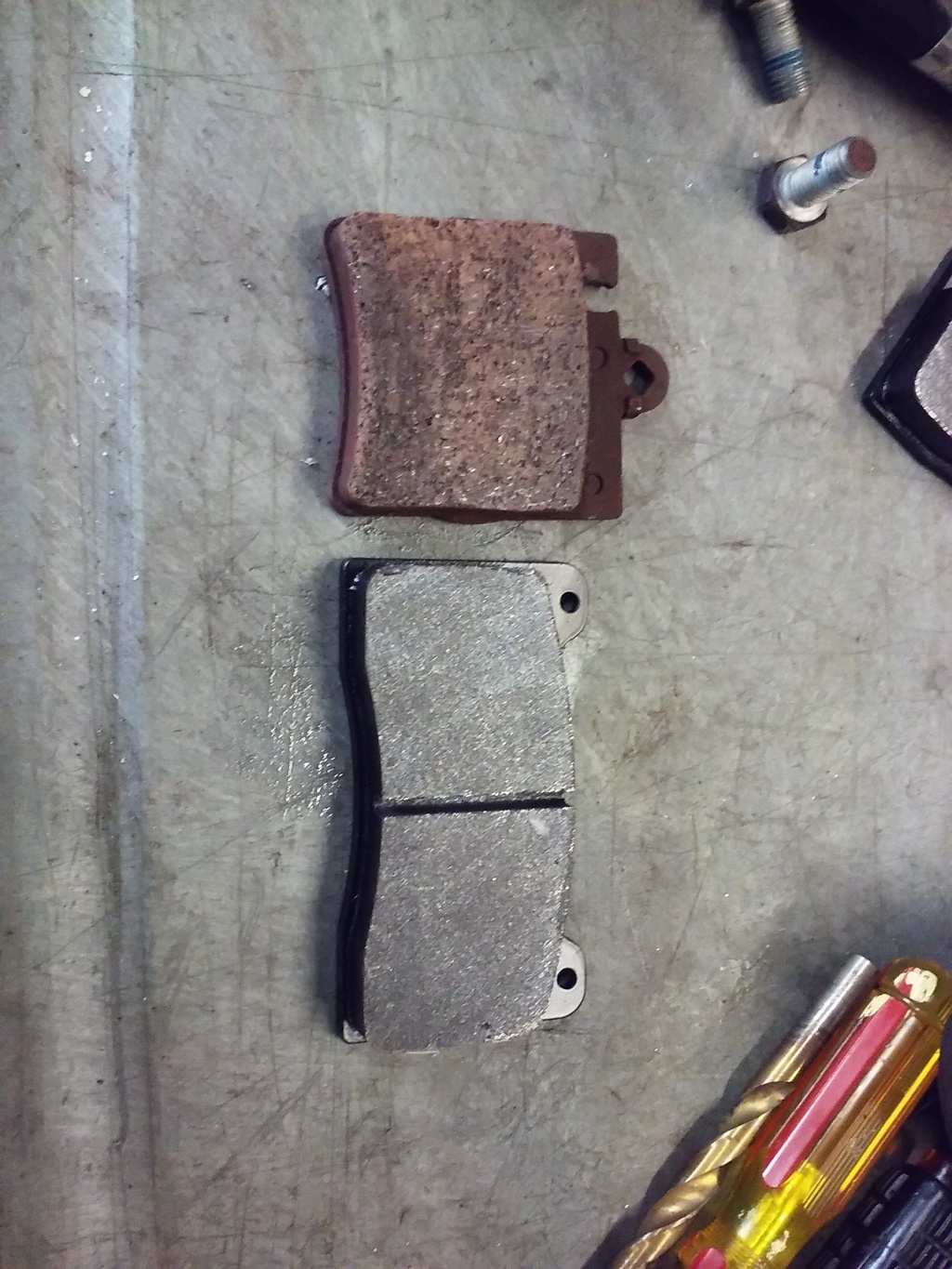 4-4-2016
GTO, this is a build for a close friend and customer. Most of the fabrication was done in house, with specialty items done by long time local associates.

We didn't feel comfortible with taking the car out for a 14 hour endurance race finishing so close to green flag, so we took the BMW e30 (I know tisk tisk). Too many little things to risk endangering the car or a driver. We will be doing a test run soon and the new planned debut for the car is Sebring in Sept for a 14hr battle.

Anyway, here's a vid of me driving Miss Daisy at Daytona in the e30...lol
4-19-2016
Finally got the clutch, pedals, brakes, drive shaft, wiring and computers etc to all coincide. Haven't road tested it yet, but once the brakes are bled, she is ready for a maiden voyage and dyno tune. Miami/Homestead May7 is the target for a track day test.

More pics if anyone cares to see below

http://s448.photobucket.com/user/For...?sort=3&page=1
4-23-2016
4-26-2016
Well, my BMW isn't ready for this weekend at Sebring, and since I am a track official, I have to be there - so, the Benz will tag along and get an additional test weekend in before the 7th
Got rid of the MB body harness, re-ran the few circuits needed for brake lights, fuel pump, gauges, cool suit, headlights etc. Also gutted the MB gauge cluster and inserted aftermarket.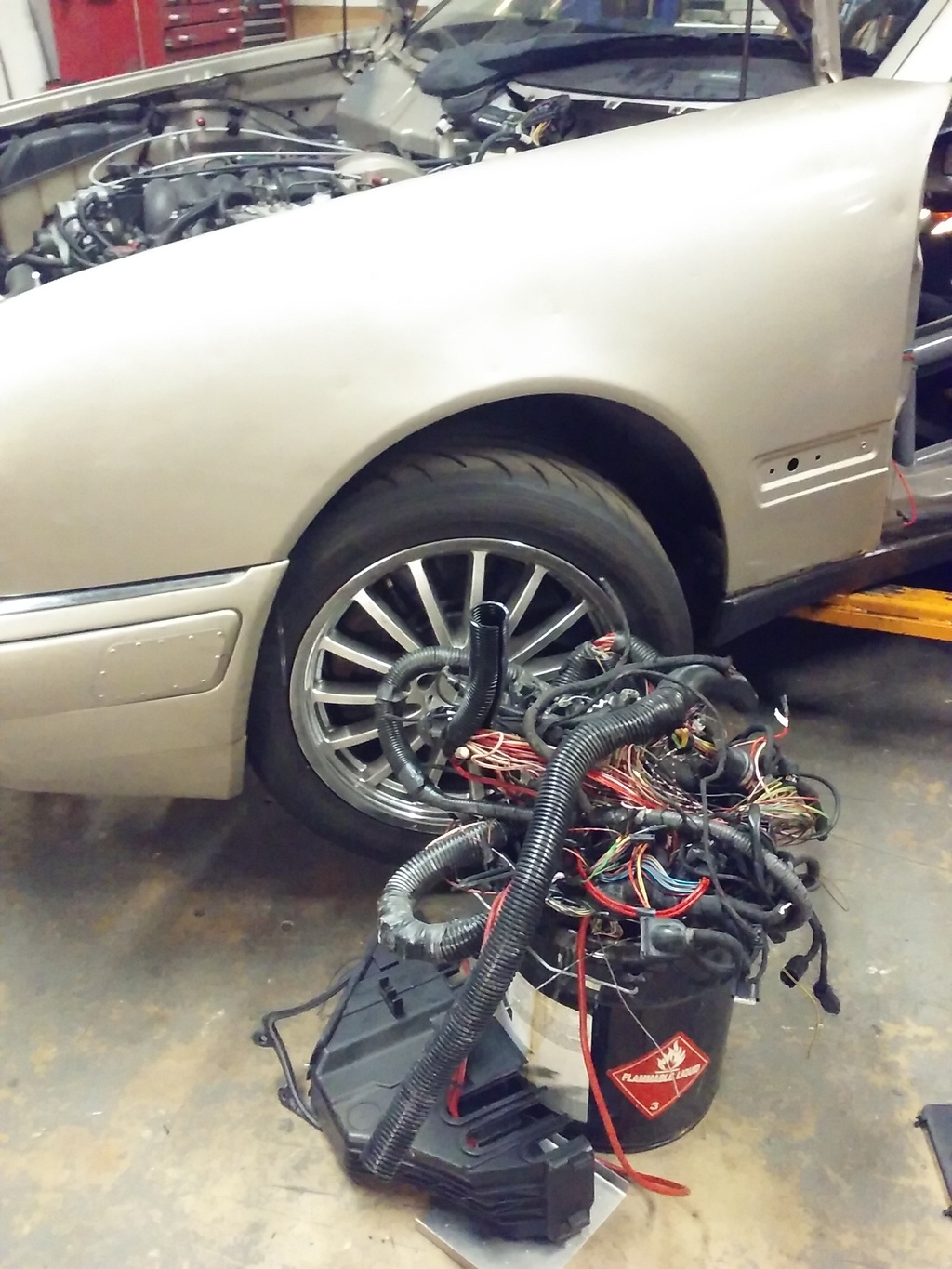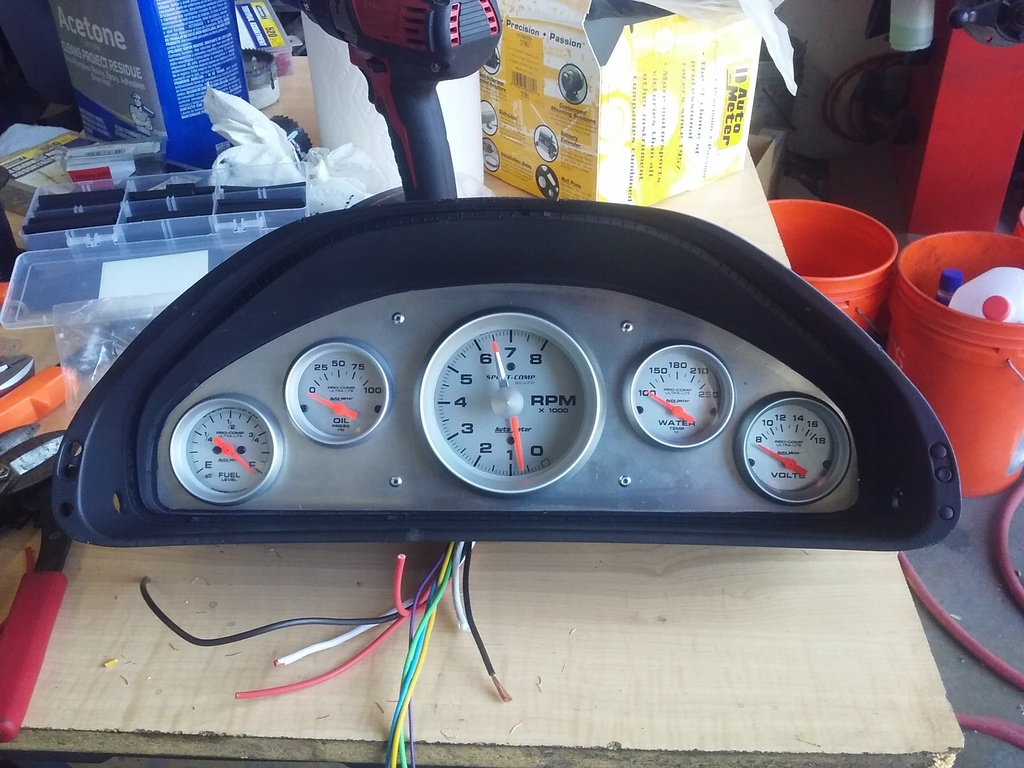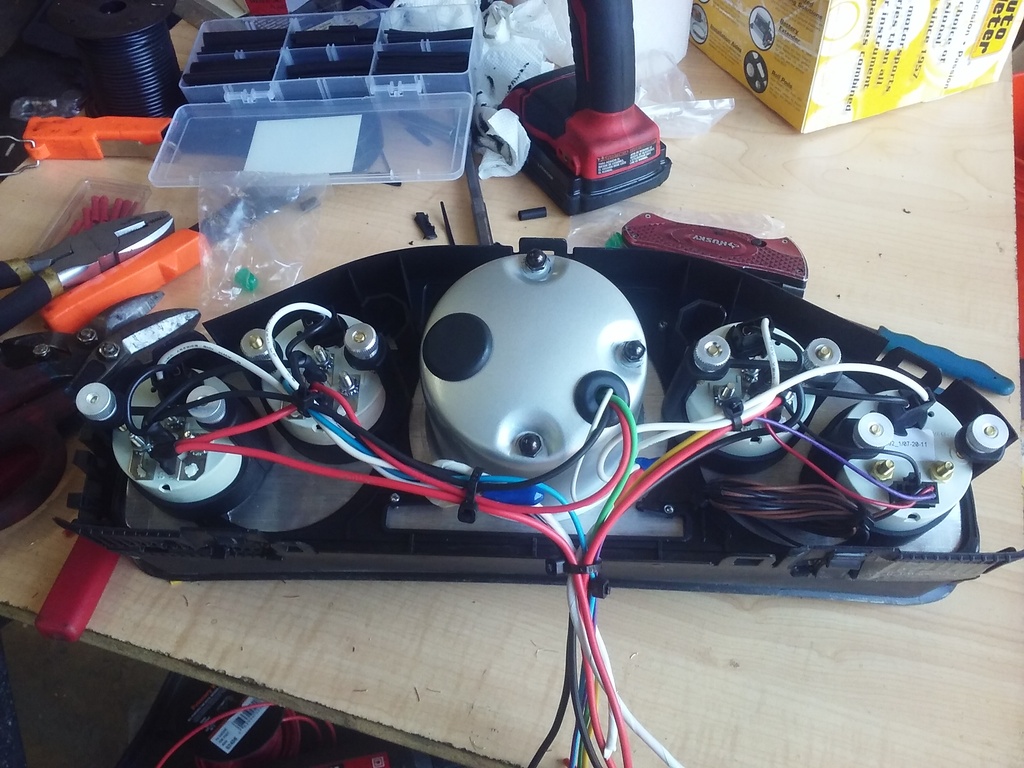 5-2-2016
Unfortunately we had a strange failure. The stock timing chain broke, but the engine came with a warranty, so we will see what happens in the near future. I was able to drive the car to about 5/10ths and it's quite fast. As a reference, the BMW is 2700lb, 145whp and laps 2:4x here at Sebring, with about a top speed of 12x MPH. The w210 reached a max speed of 130mph with 2:50 lap time, 300+whp, 28XXlb. Needless to say, there's a lot left in it once sorted.