Builds
e430 Endurance Racecar build by WOT-Tech
By diyauto
You must be logged in to rate content!
2 minute(s) of a 17 minute read
Got a few more things done. Polycarbonate windows in the rear, sprayed the cage with some rattle can and a temporary seat so we can test the car at Palm Beach International Raceway (PBIR) this weekend. Eventually a containment seat will go in and a real interior spray, but this is good enough for a test day. We will also be testing the #322 e30 since it got a completely new fuel system since the race last Sept at Sebring where we had issues with old gas caked on the sides of the take washing into the filter and injectors. Car must have sat somewhere for a long time. The MB won;t have that issue as it was a daily driver at the time when it was stripped.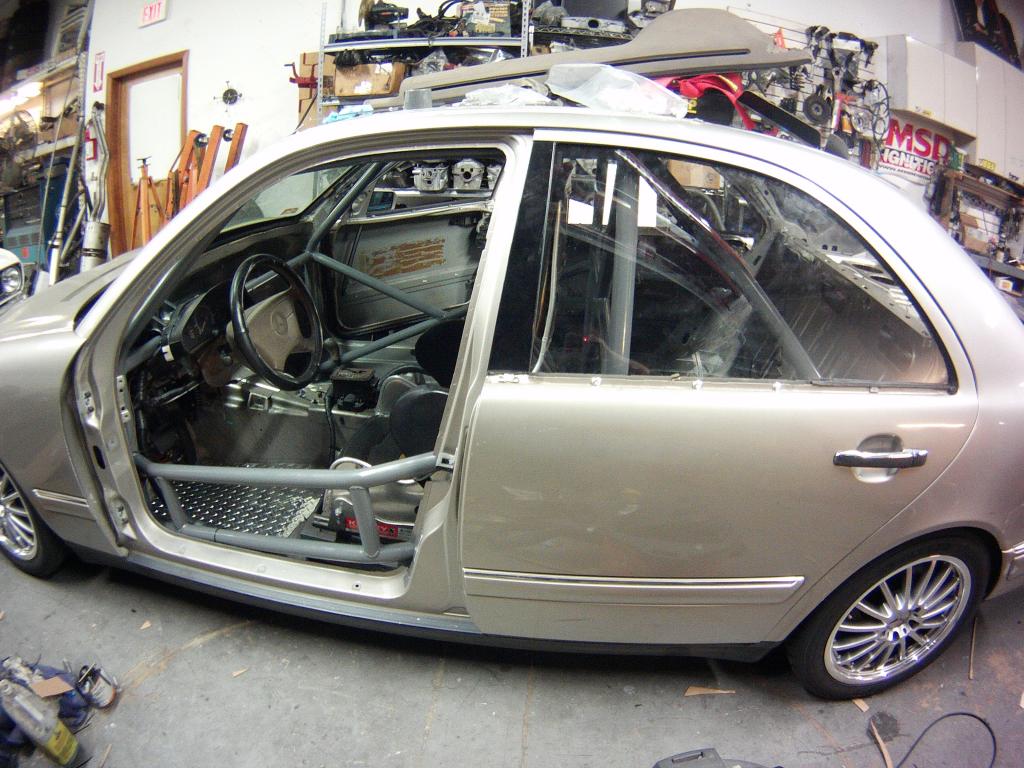 12-8-2014
This car handles and brakes surprisingly well! Street brake pads, even. Really strange driving an automatic on the track, will take some getting used to. Got a video of one of our buddies taking it for a joy ride.
2-10-2015
Just got home from Road Atlanta. The e30 ran great, but one of the fuel pumps died and we had to fuel twice as often as we should have - it has a saddle tank under the passenger seat that goes over the drive shaft. We are required to change drivers every two hours, so we would normally fuel then, instead we had to fuel about every hour. Finished 45th of 93 cars, and had a best lap of 1:52 - not bad considering the car is a Chumpcar on stock-ish suspension and 205 tires.

Anyways, Daytona will come up fast, so we pulled Das Benz out to dust it off and finish up the safety items needed to be race legal. Someone sprayed a parked truck in our shop parking lot with graffiti, thought it was a good photo op.