Builds
Romeo291 2009 Mercedes C300 W204 Build
By diyauto
You must be logged in to rate content!
6 minute(s) of a 9 minute read
Romeo291 2009 Mercedes C300 W204 Build
Compliments of romeo291 @ http://mbworld.org
6-28-2013
Lets start off my build thread by saying good bye to my old build: 1998 Lexus LS400

Before: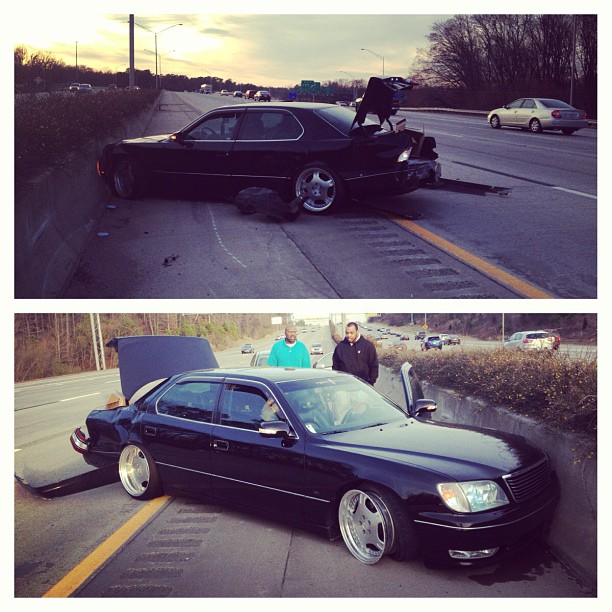 Had a lot of help and ideas from members on this forum. I wanted to do an LS460 next, but it was out of my budget, so I decided to go Euro with an entry-level C-class. Found a used one for a good price, only problem was that it was already modified.

Here's how it looked when I first got it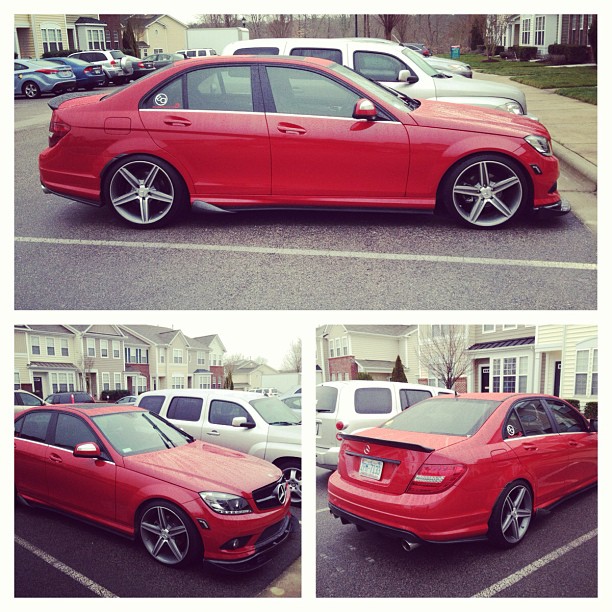 I quickly ditched the canards on the front, wasn't my style: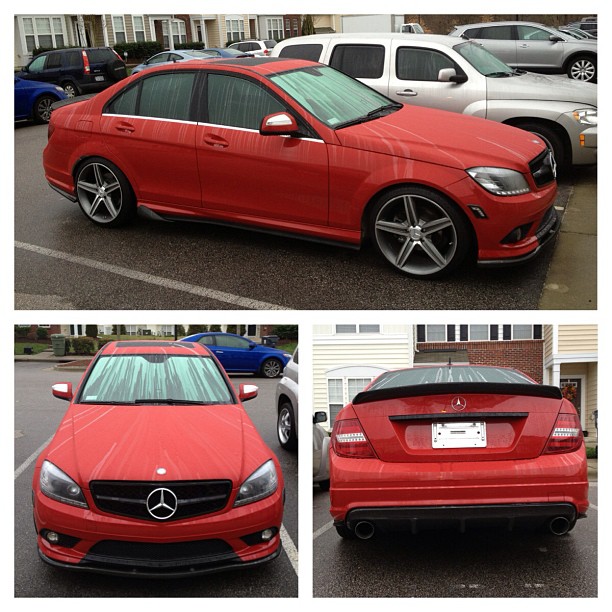 Added my first vip touch, D.A.D keyless emblem:
These headlights are aftermarket, but I really like them: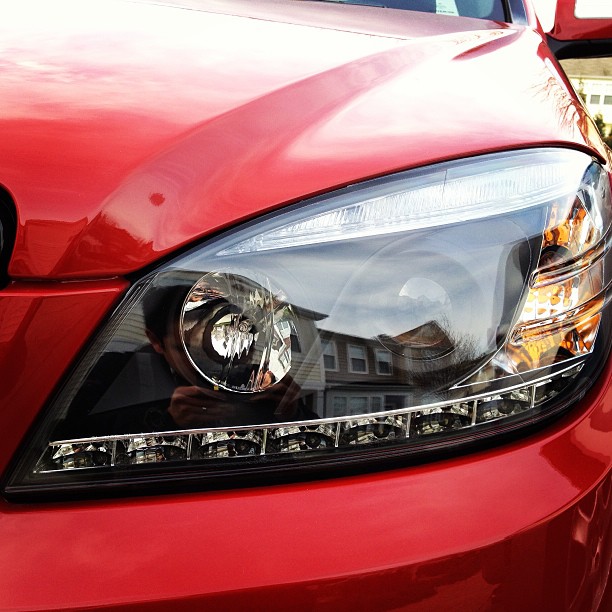 Mocking up eyebrow idea, the attempt is to give it that 2012+ W204 look. Originally, I was planning on making the eyebrow out of metal after mocking it up so I can weld it to the hood, but I wasn't too keen on it, think I'll just get 2012+ headlights and modify my OEM hood to fit instead.
Took some pictures of the car using my DSLR as opposed to camera phone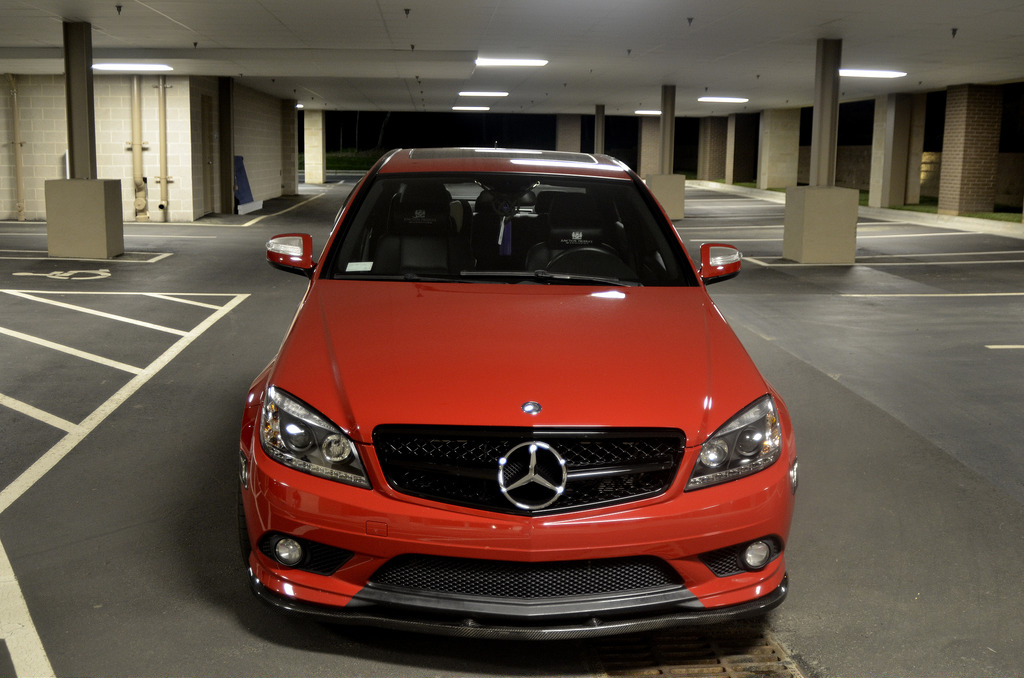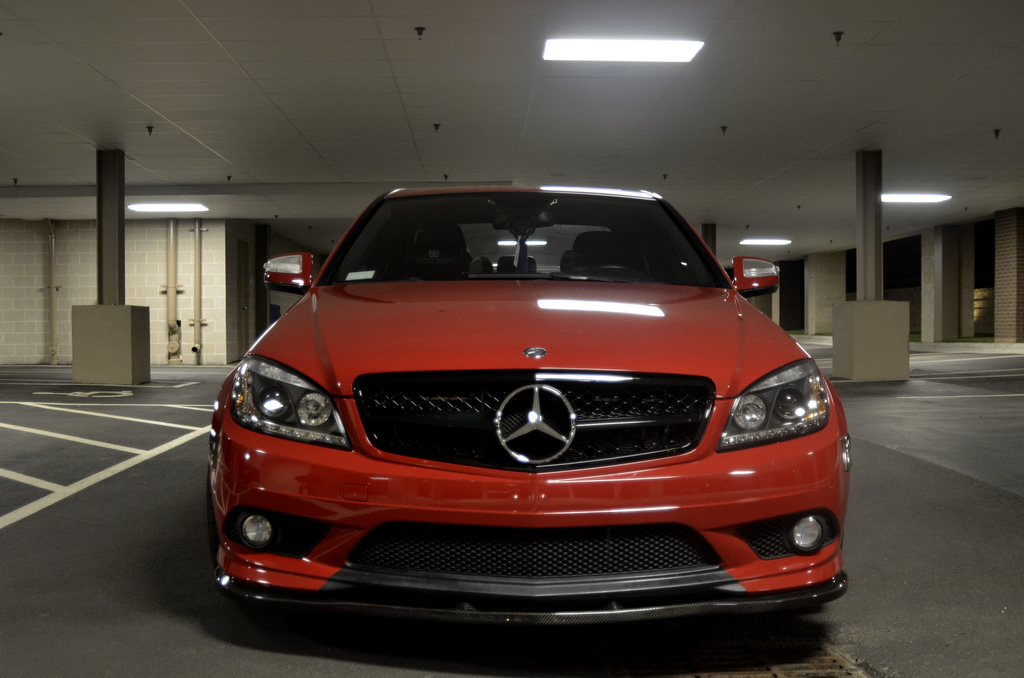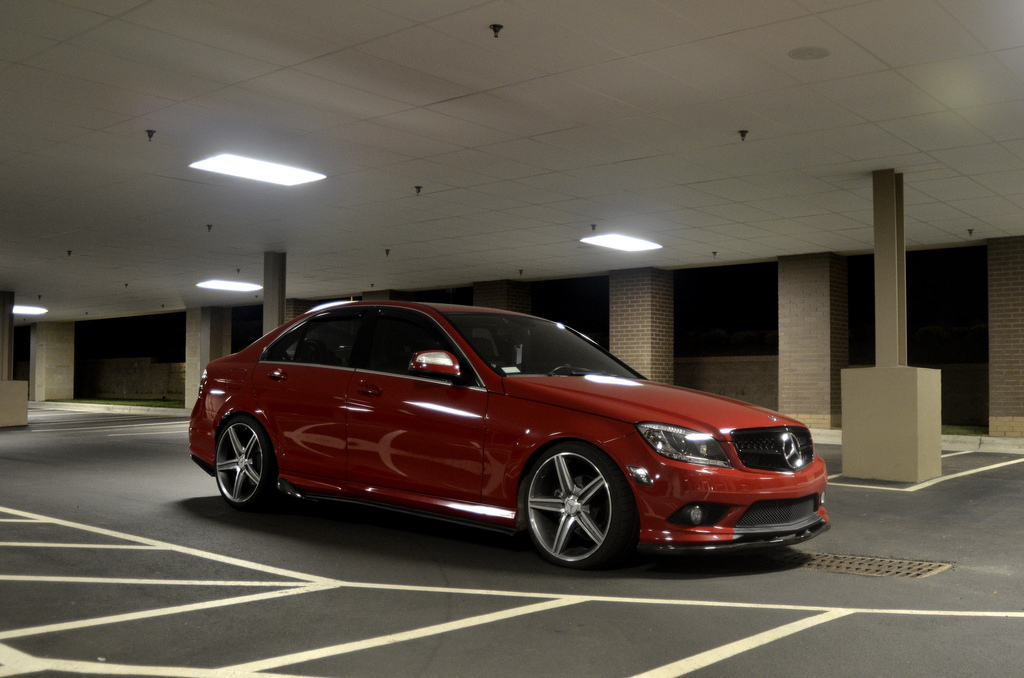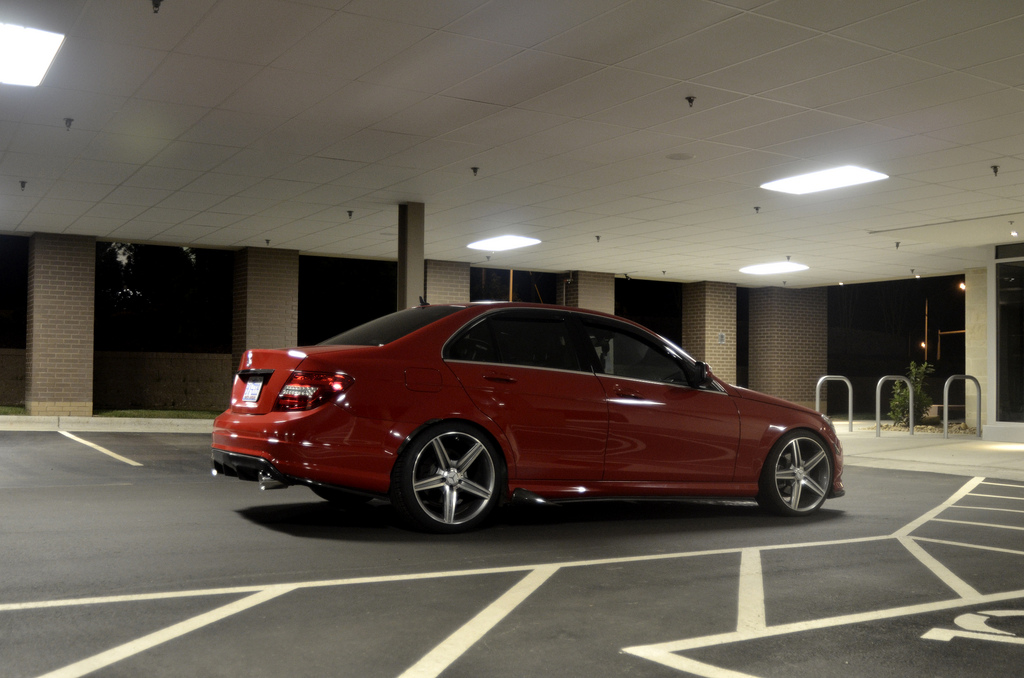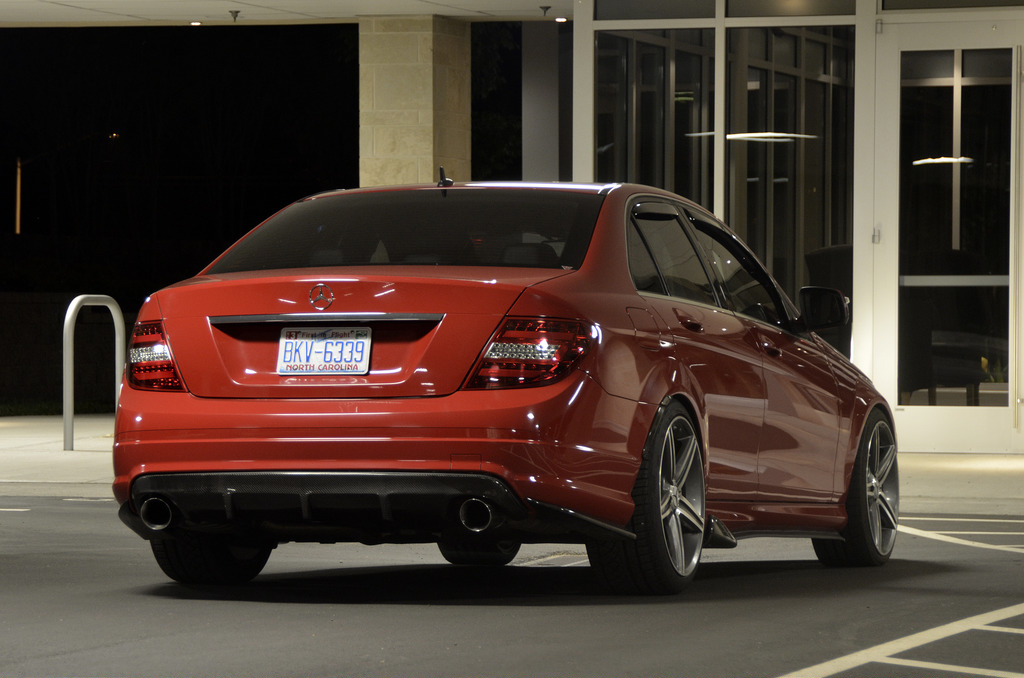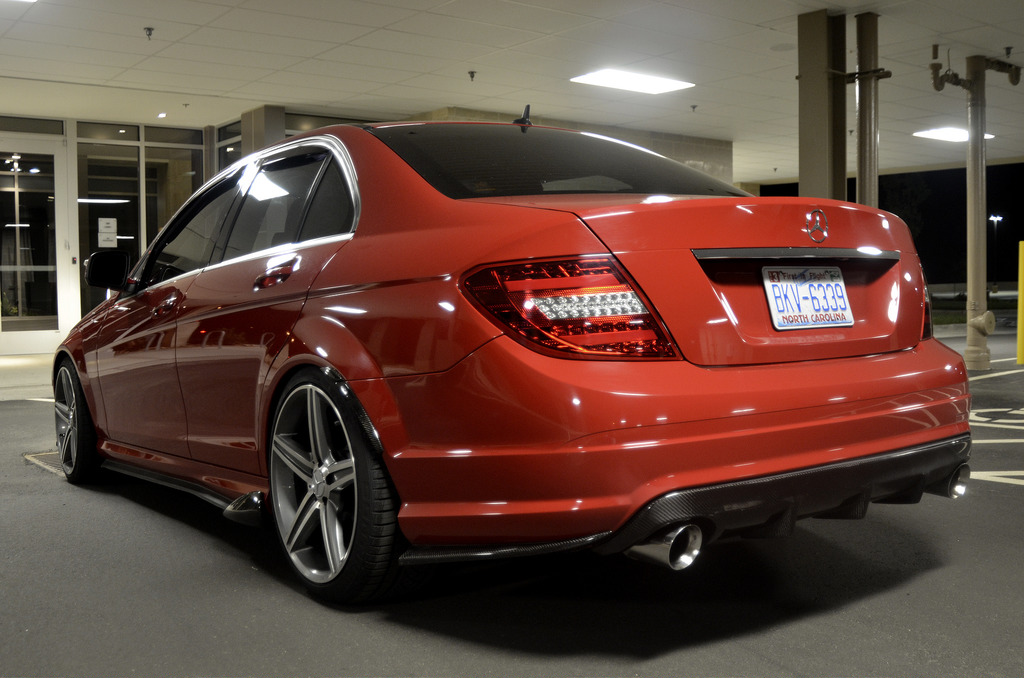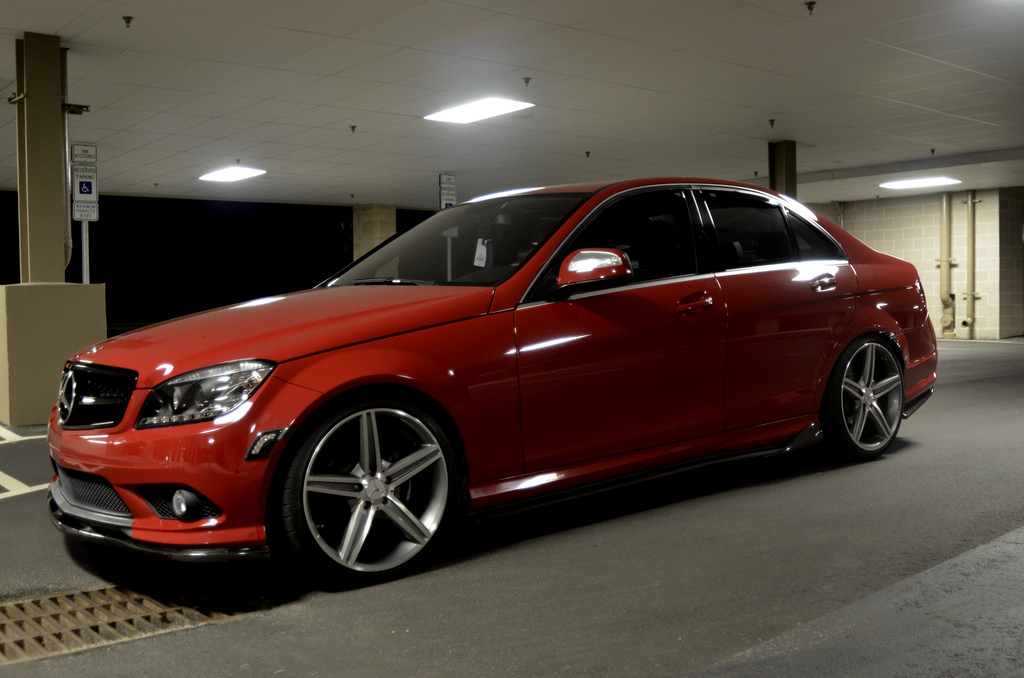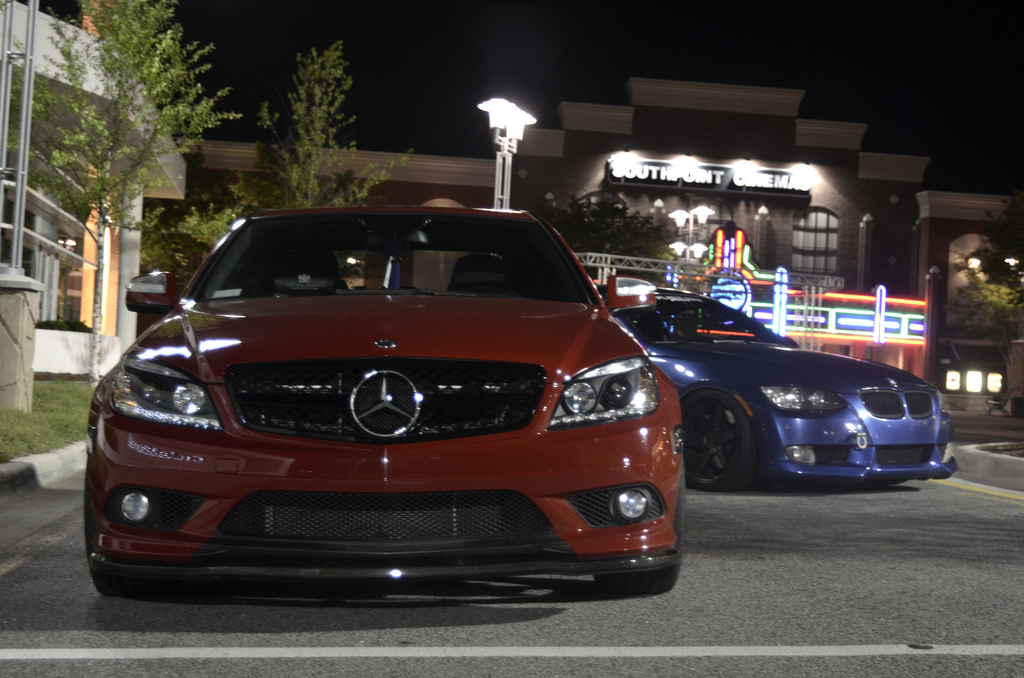 Look at me laidddd out:
Ditched the OEM side mirrors for the Arrow style mirrors in black. It has a puddle light on it too, very nice mod IMO. I also added a wide-angle blue tinted lens with flashing red arrow blinkers.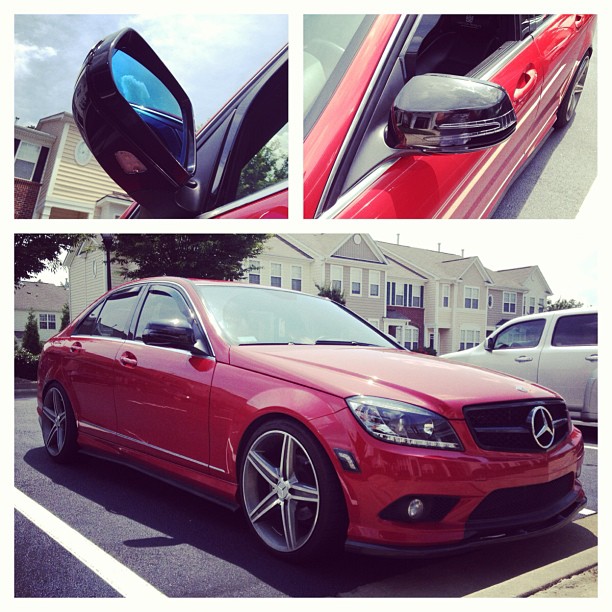 Added Chrome door handles because the clear coat on the handles were peeling off: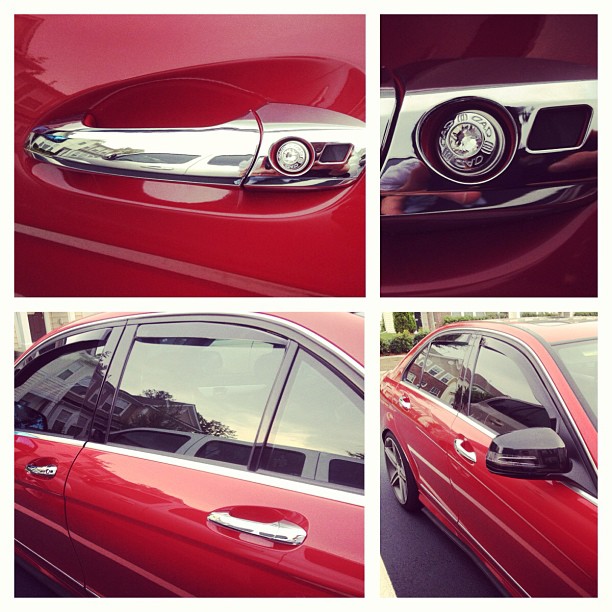 Added these European style window visors. Wasn't sure about the curve on it at first, but now I really like it. Gives it a unique look to all the usual ones I see:
Latest upgrades: D2 Air bags, Ridetech Management, K-Sport End Links (this is needed so that the sway bar doesn't hit the control arms)


I need carbon fiber side skirts. Might have to make some custom ones. I added the chrome door moldings back on there. No idea why people take them off, they're so nice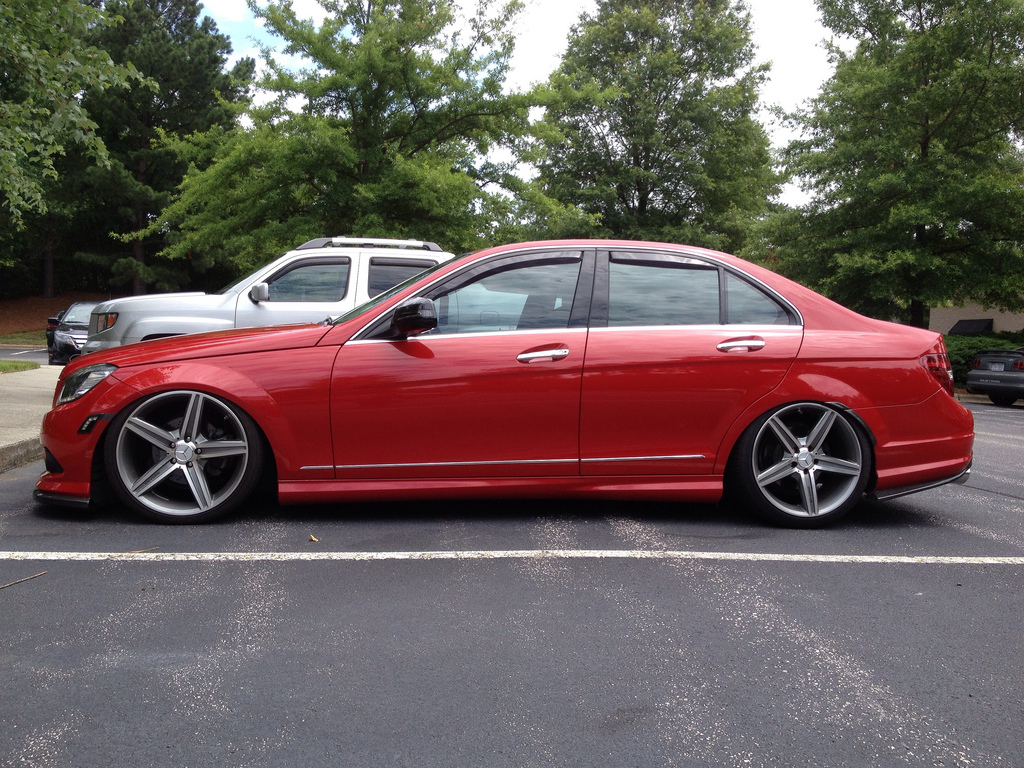 Got all the parts for the 2012 front bumper conversion, hopefully the carbon fiber lip will still fit.



Ignore the random sticker by the side marker, the whole front is gettin' replaced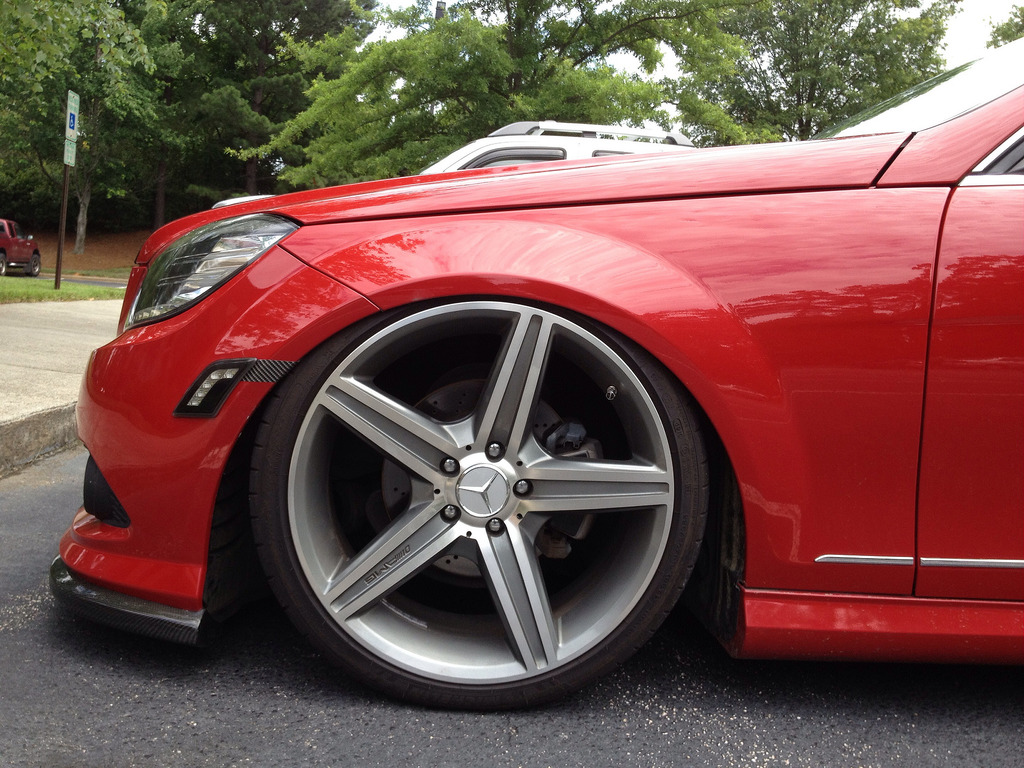 Added the arrow type mirror covers in black and blue tinted mirror lens with the red Arrow LEDs behind it
Next up is the 2012 Front bumper conversion. I really like the DRL LEDs on the newer Mercedes, so I finally got all the parts together. Another thing I really like is how the front bumpers have that extra definition with it sticking out on the left and ride sides: