Builds
Camila the 68' Cougar
By diyauto
You must be logged in to rate content!
5 minute(s) of a 170 minute read
Please follow @camilathe68cougar on Instagram!
Here's my first post on this build. This photo is prob from 2000 of my 1968 Mercury Cougar XR7. I wish I had more photos but during this time I was in high school as a sophomore/junior and as you know back then phones with cameras were scarce let alone access to one during that time. I did have a camera as a family but then again back then we enjoyed our moments without stopping in our tracks to take a photos most of the time...If you noticed this picture was sometime after I bought the car. I had already painted the brake calipers/drums to the import look of the color of the body appropriate for the early 2000s when economy imports was all the buzz... I had also removed the bottom trim and the wheel well trims as well...everything was still in tact at that moment in time. I look forward to share a portion of the early beginnings of this build from the last 15 years (mostly dormant until the last 5 years due to growing up since inception). I look forward to sharing this great story of Camila and I hope to help others with their builds. Cheers!#mercurycougarxr7 @ford#camilathe68cougar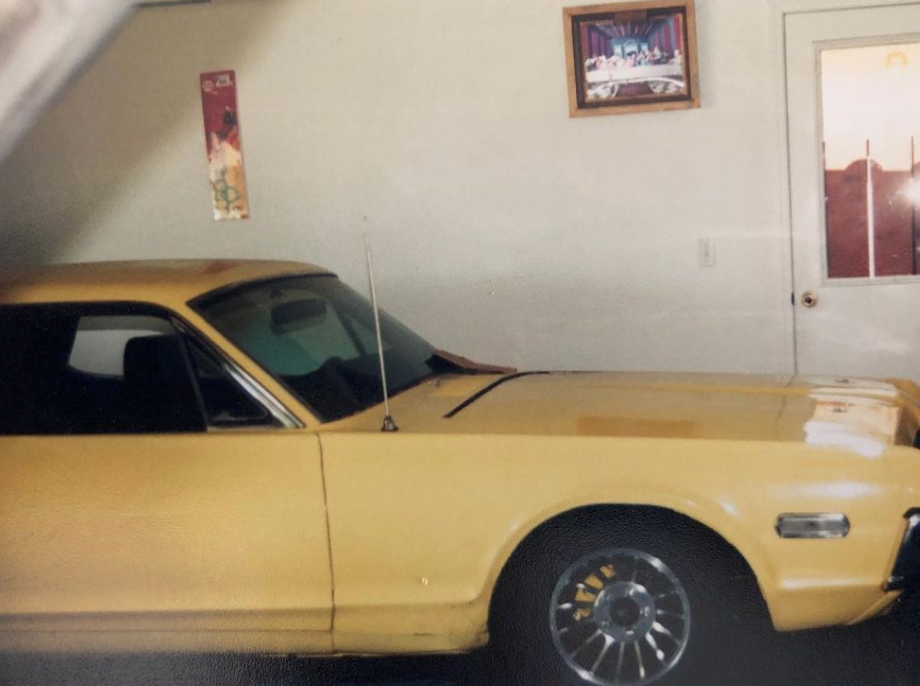 2-6-2020
Took Camila out for a clean up before transport to her our new home #protouring#mercurycougarxr7 @ford@fordvferrari @heidtssuspensions@stangaholics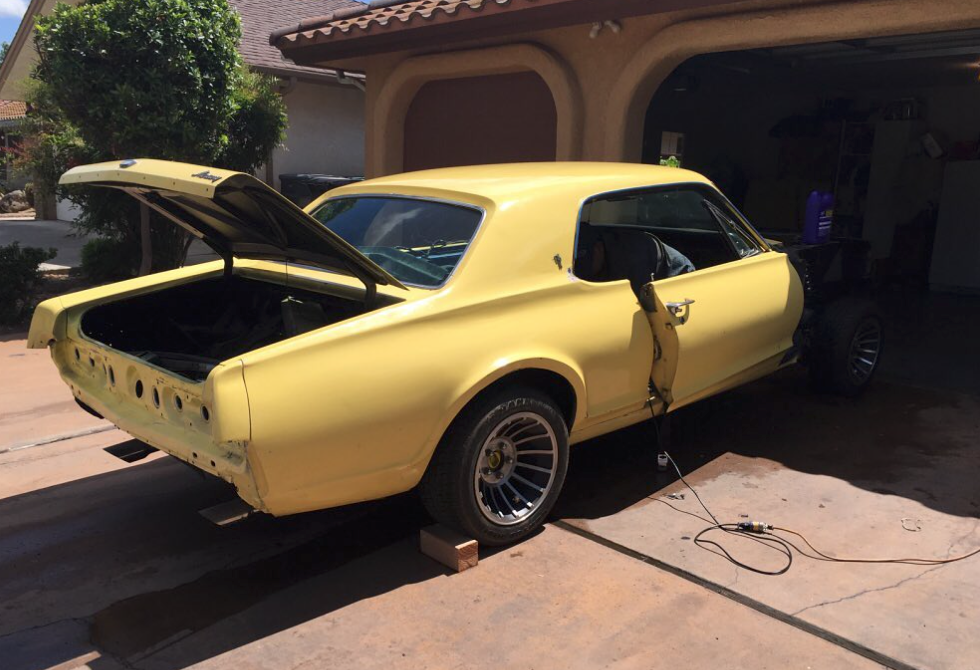 Here's a nice shot of the back and the infamous psychedelic intergalactic hand painted trunk lid artwork #space#popularhotrodding #protouring#mercurycougarxr7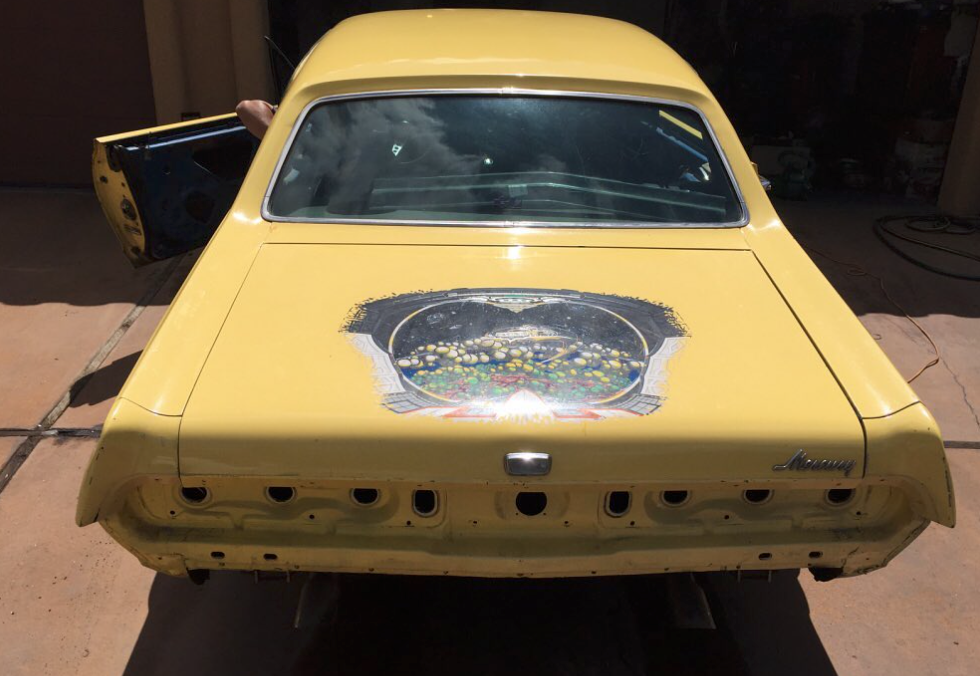 After years of being anchored at my parents garage I snapped a pic of my Wonderful Dad eagerly giving me a hand with the clean up before transport of Camila and finally out of his garage...the funny thing is he got his garage space back but a few years later little did he know he would fill it up with misc junk along the way haha! #thanksdad❤️#protouring #mercurycougarxr7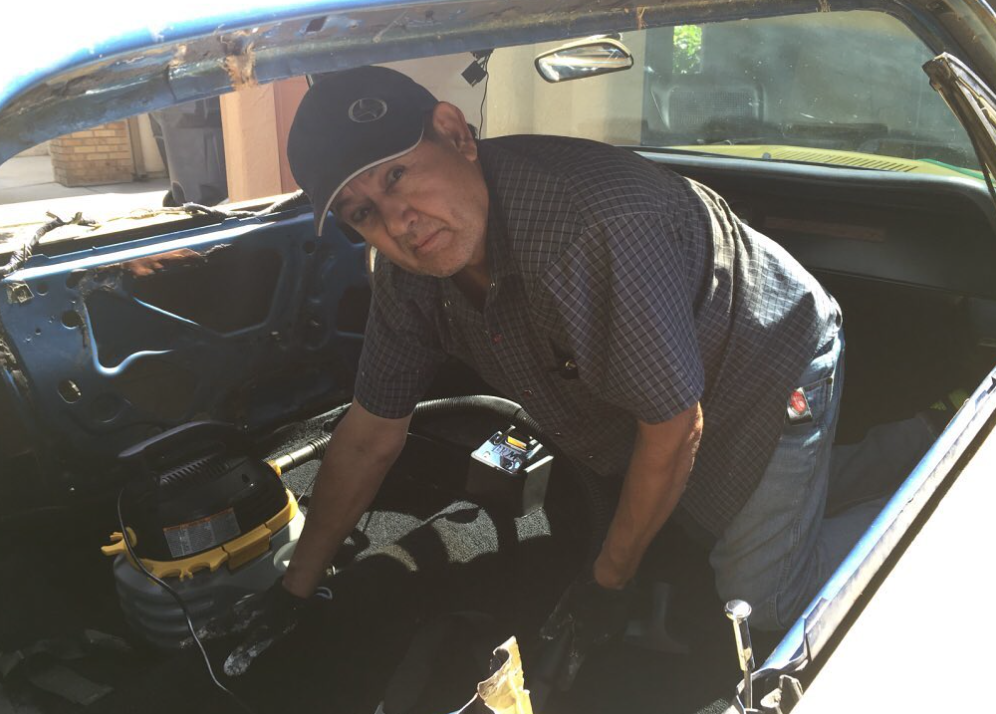 Here's a peek of the interior, I ended up covering the dash with rattle Can paint and added white over lays to the dash, you can still see the ugly brown bengal looking strip from the dash when the Cougar XR7 fell off and got lost. The purist will hate me for this... #mercurycougarxr7#popularhotrodding @tmiproducts I may need your help a little later!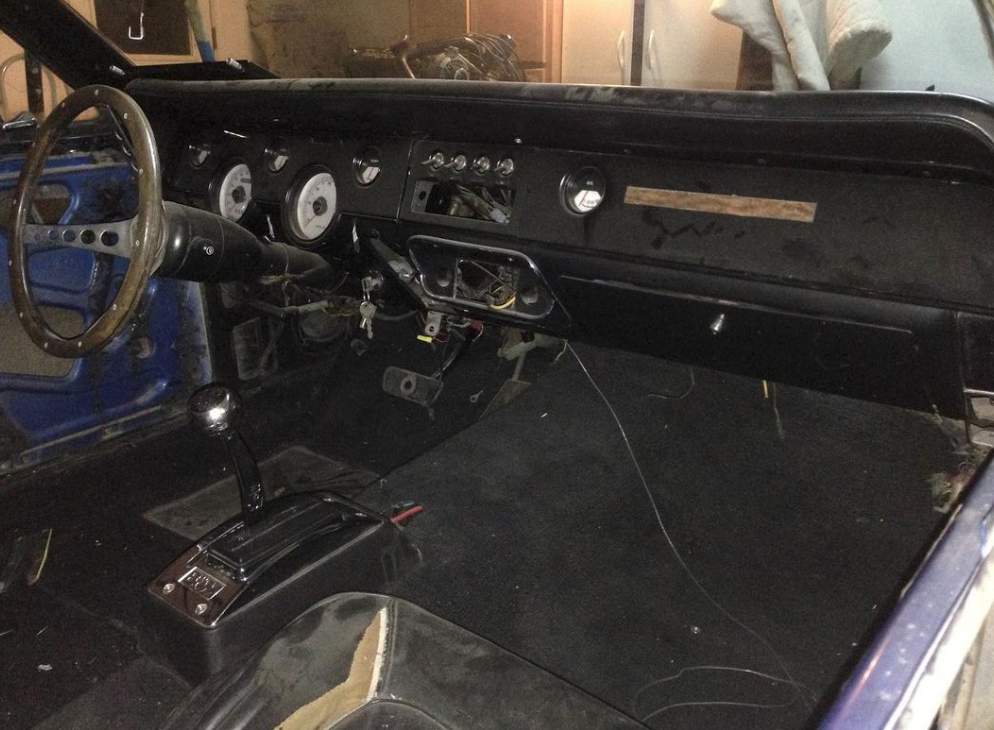 2-7-2020
I'll be salvaging this shifter for plans for later #transformation@bandmracing_official#mercurycougarxr7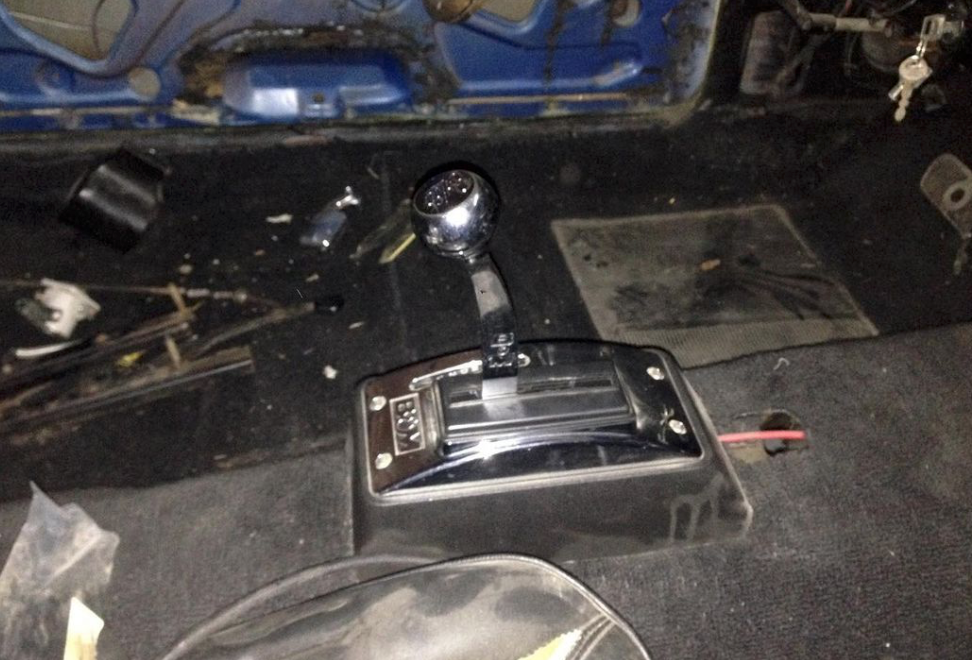 A little side shot action this Friday morning. The 68 Cougar XR7 in its original blue color before the canary paint job sometime in the 90s perhaps? @tmiproducts I could use some help in the future here ??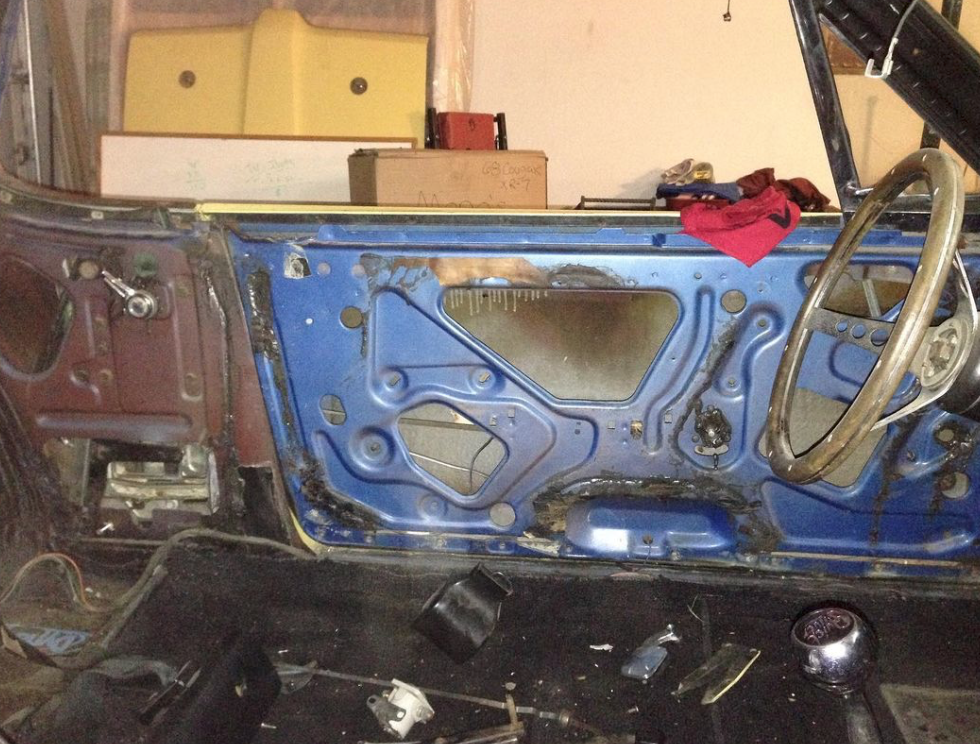 Welp that was a waste of @dynamat_official lesson learned I guess #whhaattt?! Removed the dash and seats and some other misc stuff. #gobare #protouring#mercurycougarxr7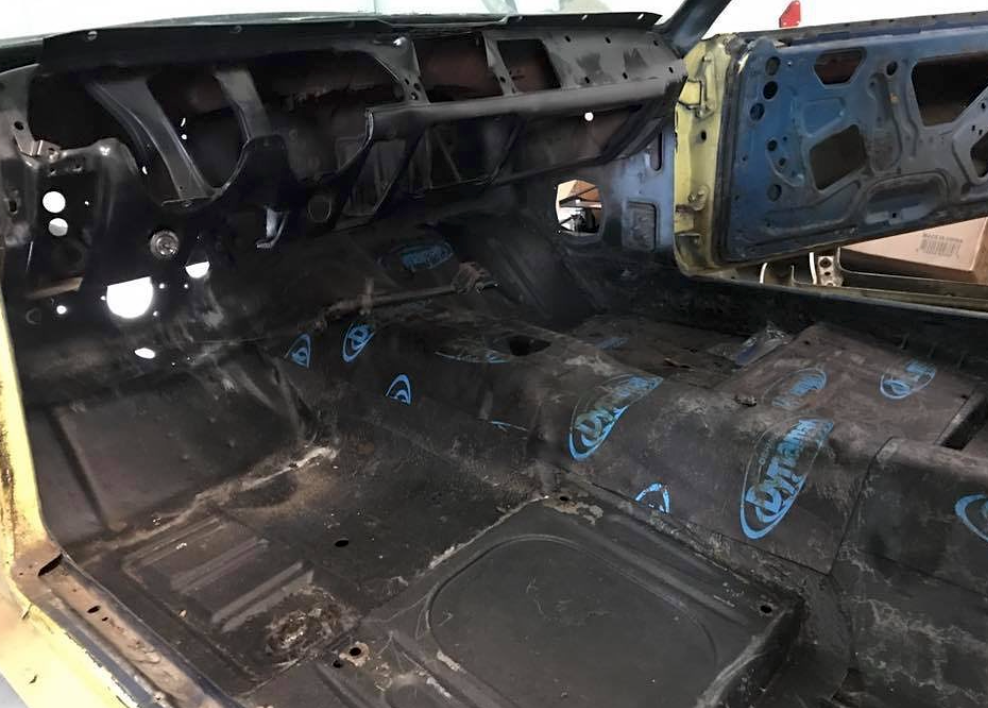 2-8-2020
Yanked the motor out of the 68 Cougar...fun fact I bought an 87-93 new short block and built it up to this maybe 10 years ago. The car ran back then, I've maybe put 50 miles on the motor as a whole...? TF track heat aluminum heads, @holleyperformance avenger 4BBl carb, roller setup, @edelbrockusaRPM intake, march pulley setup, heddmen shorty headers. Maybe once the car is done I'll re-visit the motor but for now, this will be it. It sounded awesome with the exhaust I had in it at the time, I will be re-using the @borlaexhaust for the future. #protouring #mercurycougarxr7#ford302 @fordperformance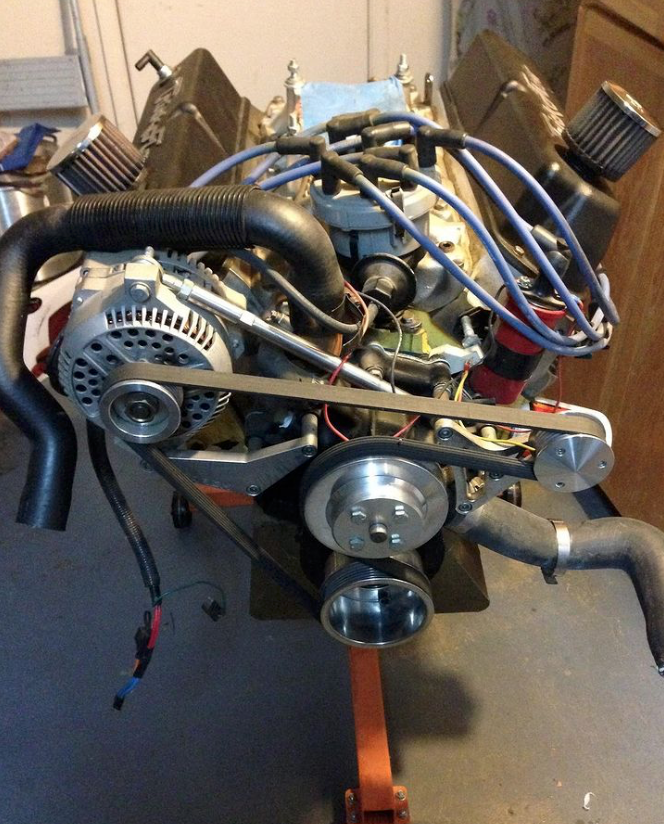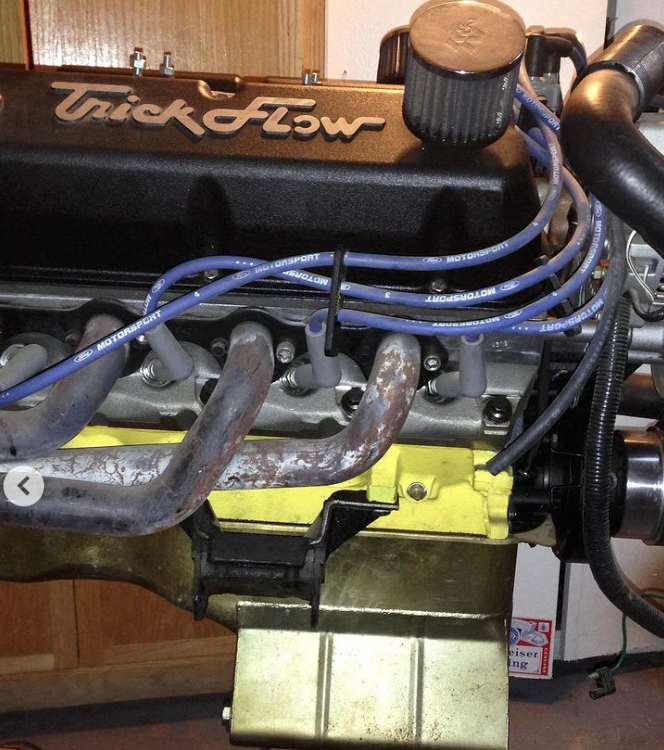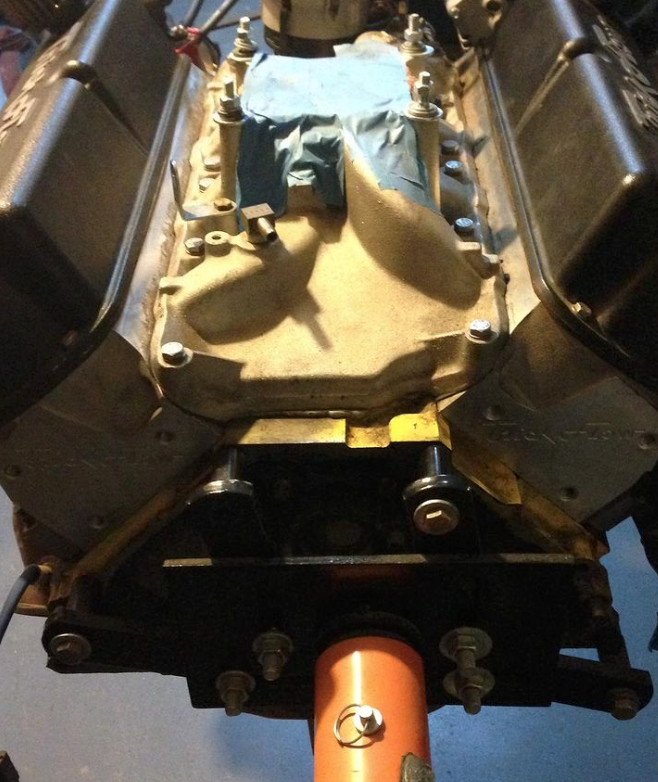 2-9-2020
Here's a few shots of the Soul-less Cat. Does any love taking stuff apart?? I found a lot of joy and satisfaction taking mechanical stuff apart. Anyway, I bought the @griffinradiator long ago as a universal fit, well see if this radiator stays going forward. Lastly I had to push the car out for a scrub down to remove as much oil and grime