Eliminator Downunder by Comp Elimn8r
By diyauto
You must be logged in to rate content!
Eliminator Downunder
Compliments of Comp Elimn8r @ http://classiccougarcommunity.com
4-20-2013
Hey Guys, this looks like a great site so I thought Id better introduce myself now my Eliminator has arrived.
Nothing to get too excited about because it looks like a heap of junk but most of my projects usually start the same way. My cougar has been in Australia a while now and originally came from Arizona, it needs a full resto but has potential with options like sunroof, trim, colour etc.
Im in the process of finishing a XA GT coupe which has been on the go for nearly 5 years and should hopefully be back on the road before the end of 2013.
I dont know a lot about cougars except for the similarities in Ford 351 motors, fmx's and 9" diffs like the aussie GTs.
This one will be a long term job for me so I will probably ask lots of questions but will also try to contribute where I can.
cheers Brett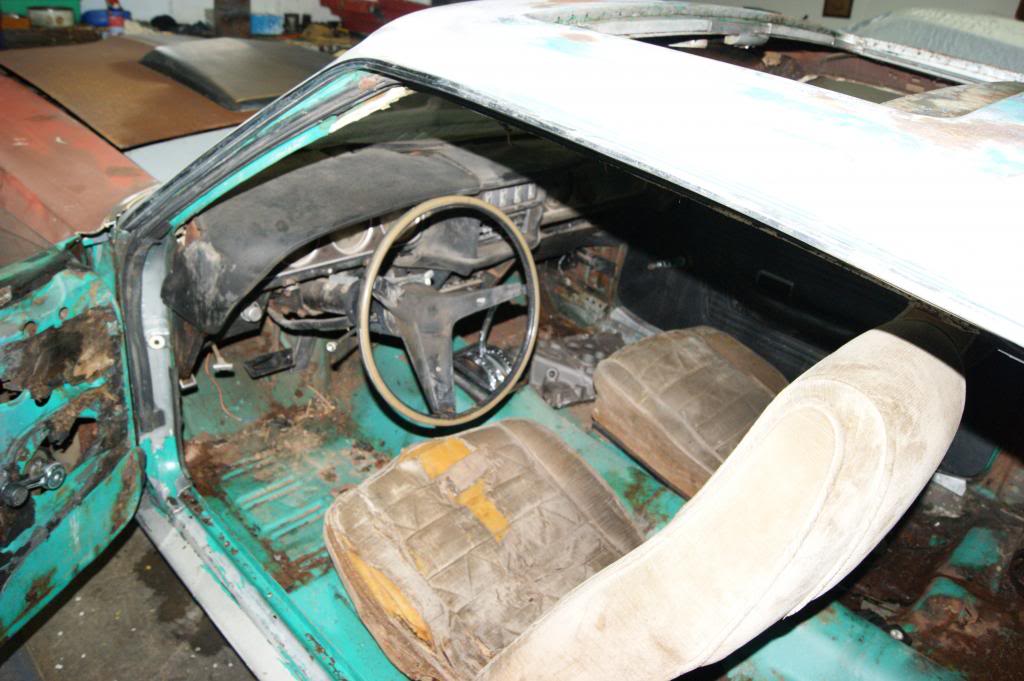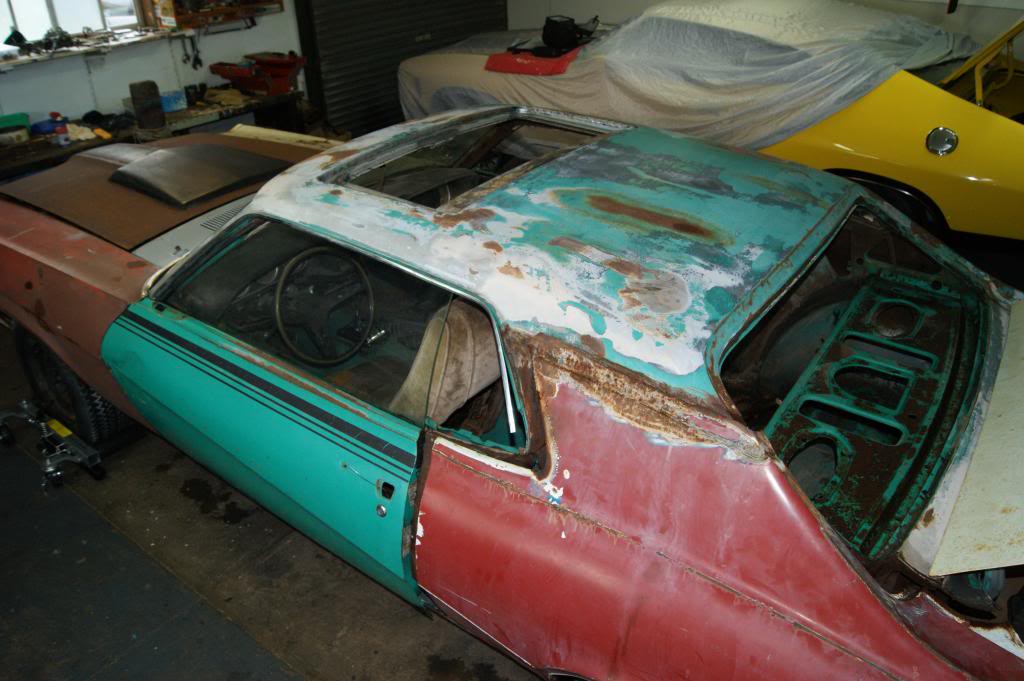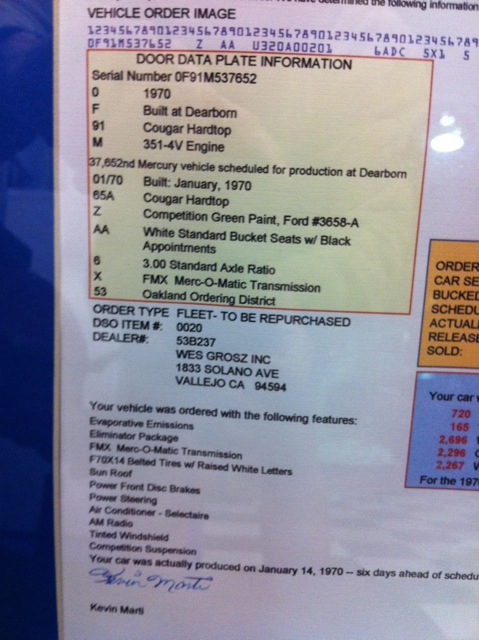 This is my XA GT 351, auto, white trim, elec windows built sept 72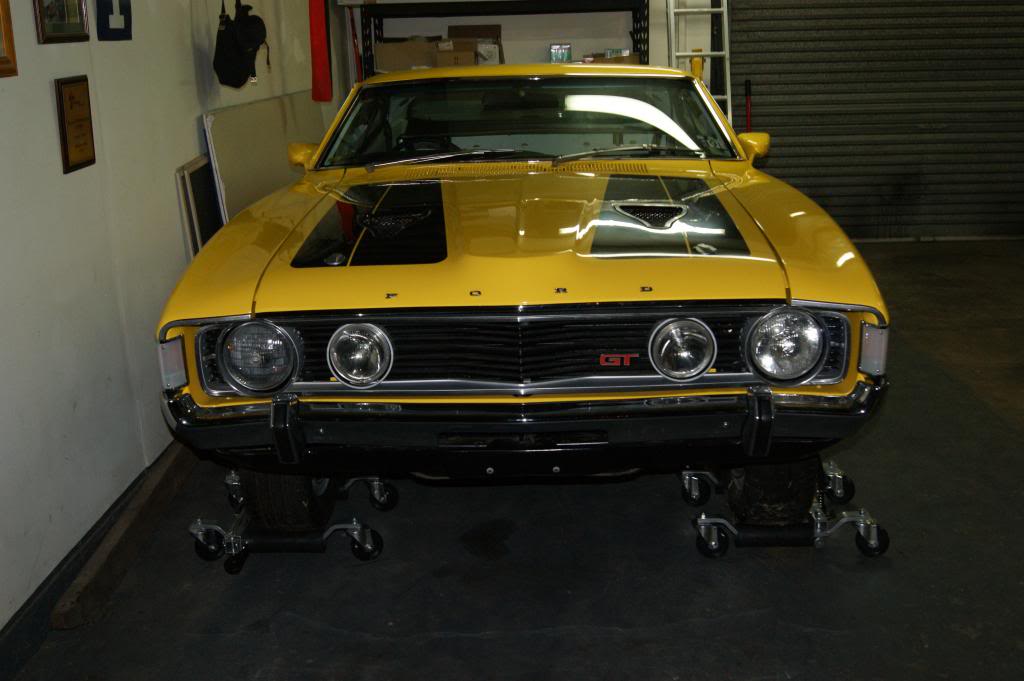 Thanks fellas, I dont know anything about the stateside history of the cougar but will ask who i brought it from.
i got it from a bloke in QLD that imports mustangs, muscle cars etc all the time.
It also seems like it has a sister car over there somewhere with the same options?
The title, date 2001 and name from Arizona is all i have atm but will try and get more details.
Yes its a BIG job I know, but its a hobby and it keeps me out of trouble!
ive done up a few FORDS over the years inc XW XY XA & XE Falcons but never a USA car.
Condition wise the cougar would be most work for me to date, because its the body, paint, everything really!


Anyway, I can enjoy driving the XA while I plug away at this one, so no turning back now.
Cheers
4-21-2013
Thanks for posting the link, the 'Frankeneliminator' does look like mine!
Here's some earlier pics of the car as It did have at one stage its original bonnet and boot but no guards.
The seller gave me a better bonnet and boot lid (less rust) plus guards so I cant complain.
A quarter has come from some poor cougar so I guess its better / easier to replace the whole panel rather than cut n patch it.
I started stripping it down on the w/end and nasty surprise no 1 was the floors behind the seats look like the sunroof was left open for a few years! Isnt Arizona supposed to be a hot dry place?

(where bandits live)
Anyway, a whole new floor could be on the cards..
4-29-2013
Thanks for posting the link to Sandys site, there sure were some crazeee "Horn" cars made.
The strip down of mine continues. Its a pretty easy job for me just pulling things apart, as the real talent is getting them back together

Rust wise, the floors behind the front seats are shot but im hoping I can get away just with panels for these without doing whole floorpan.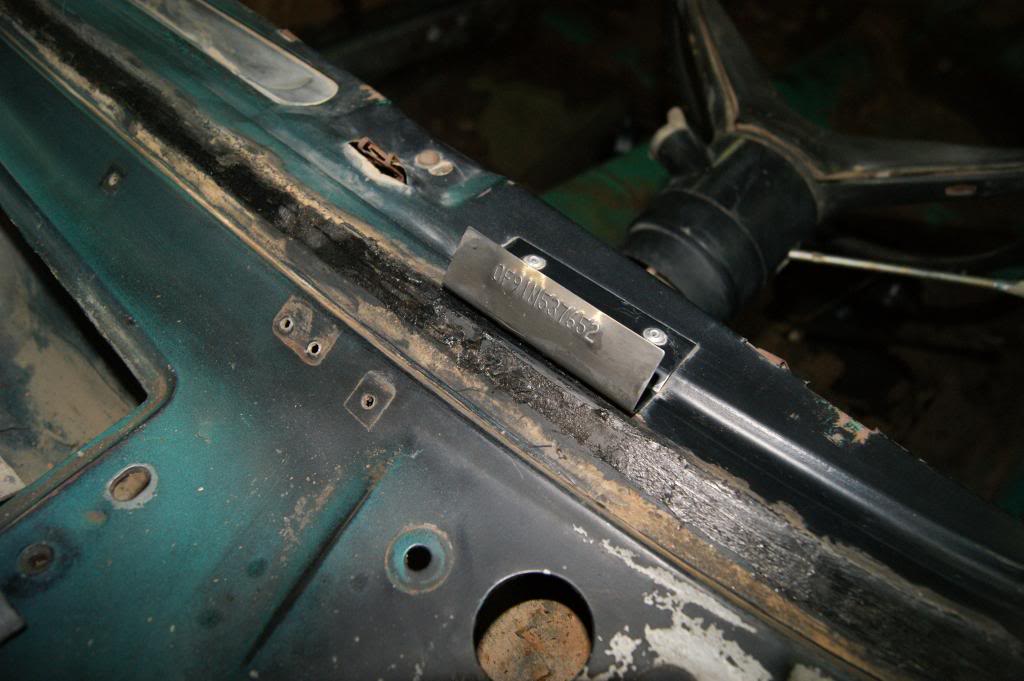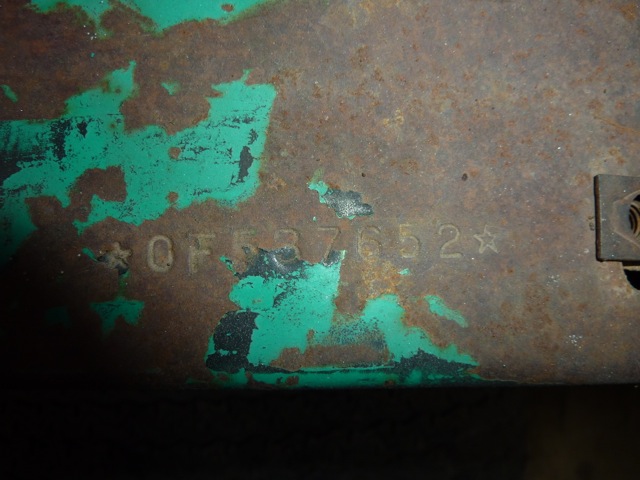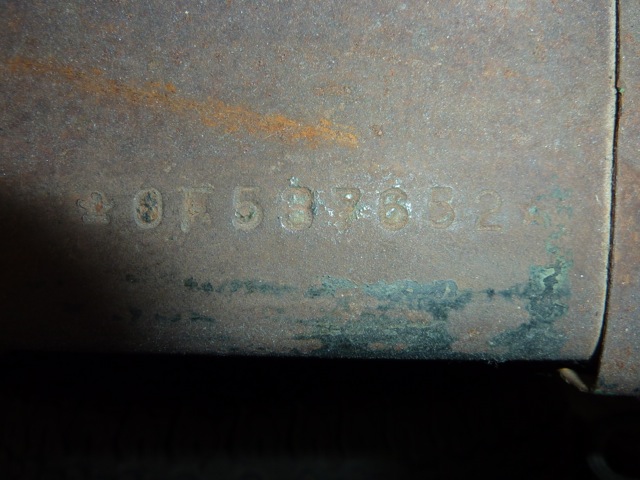 The good news is that my car is on the Eliminator registry and it is most likely one of the HERTZ ordered cars.
The speedo gear, sunroof combo and options is a bit of a giveaway.
Im tracing some of the past owners history as well atm so might have something to say about that later.
The numbers on the block, buck tag and dash plate are all matching but I havnt found where the last 2 photos (sent from the previous owner) are located as yet?
I havnt had the guards off yet either, but from other pics Ive been sent the plenums look good.
7-24-2013
Here's a nice Boss Eliminator at the recent Melbourne 'Aussie vs USA' Muscle car show
On the other hand my Cougar really couldn't be looking any worse!
Pulling the dash out was a lot of fun, at least the rat family had already moved out of the heater box


Ive stripped the engine bay and interior out of it now, so I guess the only way from here is up

The next step will be off to get it blasted and primered before tackling the body repairs, rust, new floor etc.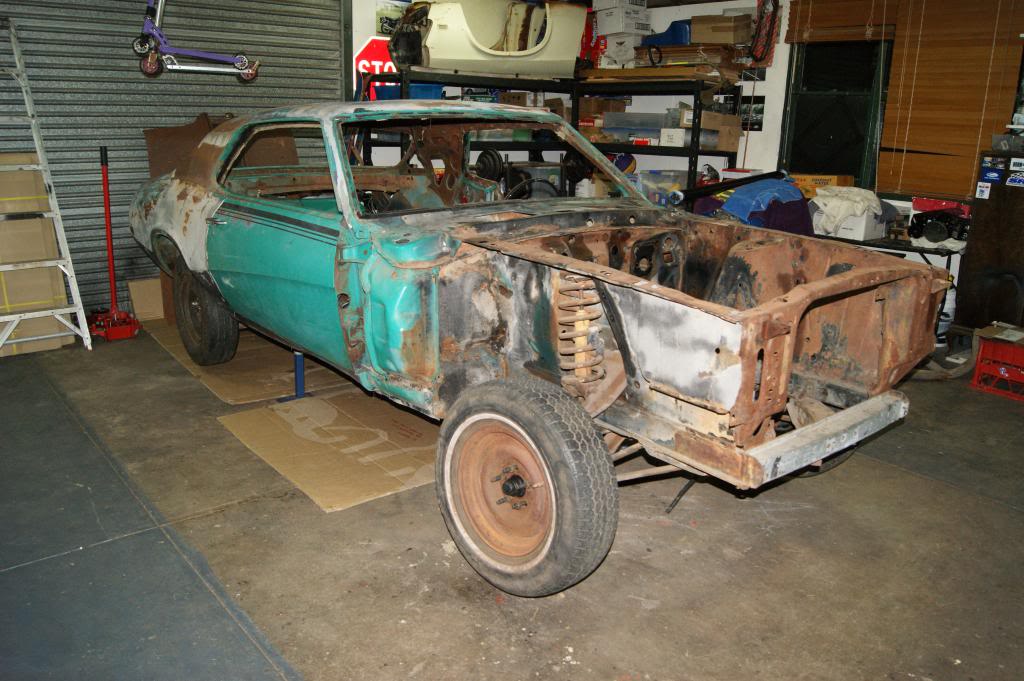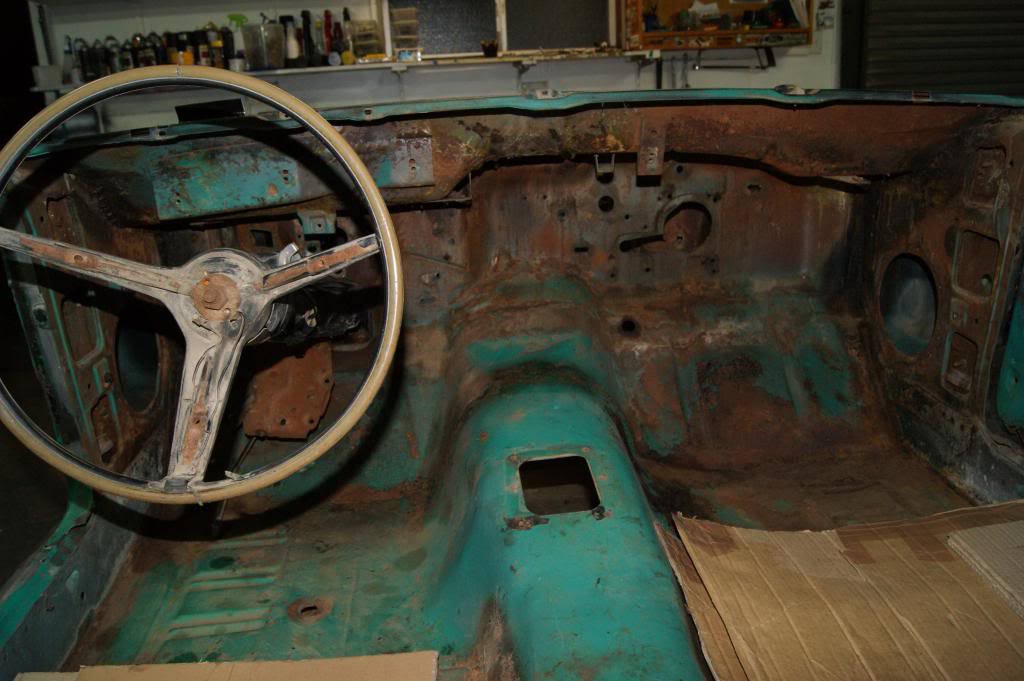 8-4-2013
I found a couple of the "street find" Eliminator. Lucky spotto but Id be dusting it off for a drive!
11-30-2013
Its been a while (nearly 5 yrs) but ive got the GT project finished and driven a couple of hundred miles so far.
There's still a few teething issues with the carby, dizzy but at least its drivable


With this one done the Cougar is next so wll probably start in the new year by getting it sand blasted and take it form there..
1-6-2014
Lately Ive taken the original block out and stripped it down. The pistons, crank, cam etc were all siezed after 30 years or so and it took some 'gentle' persuasion and about 3 cans of WD40 to remove them!
The D block looks like it was cast Dec 69 which suits the Jan 70 Build date and I noticed it has the rear drain holes which I havnt seen in later model clevo engines. Im hoping the block is still usable so will get it cleaned up and checked to see what the bores are like and what needs doing.
1-11-2014
Here are some pics of the original damaged qtr on the passenger side. The skill used in repairing the old damage leaves a lot to be desired and just consisted of drilling as many holes as possible to make the bondo (bog) stick to it!
What is dissapointing is no one seemed to make any effort to beat it out from the inside properly prefering to make the car look like it was the victim of a 'drive by'


Anyway, Im open to suggestions on the best way to repair this, atm Im thinking another qtr would be the best option? I definately wont be just blasting it and filling it with bondo again.

Even little dints copped the drill n bog treatment. it makes you think how cheap and nasty these repairs were!
7-27-2014
The XR7 doner car I bought finally arrived this week so this will give me the good qtrs, doors, floor etc needed for the Eliminator restoration.
I'm looking to buy a rotisserie next and then get the body off to be media blasted and ready for primer.
Progress has been slow as I was still finishing the XA, but at least I now nearly have all the parts needed to begin the Cougar.
1-17-2015
Not a lot happening major work wise on the body while I save up to get the panels done. I have been restoring a few parts like the wheel which was in pretty bad shape. It had the usual bad cracks at 12 0'clock etc which were filled but the hardest part was trying to replicate the wood grain on the centre pad. Anyway, its not a décor car but at least I have both wheel options.
bought this original ad on line because I thought the Hertz rental history was pretty cool.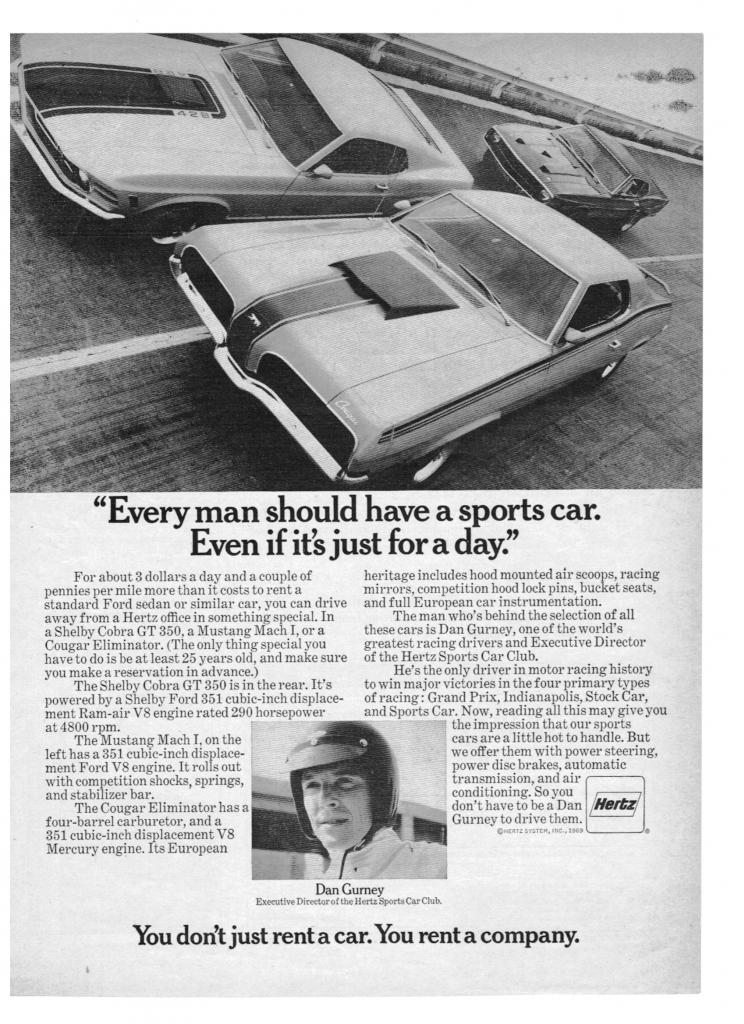 8-1-2015
Just had the car at the media blaster, Ive stripped all the driveline out so the only way is up from here.

Its now in primer so will take some more pics of it looking a bit cleaner now.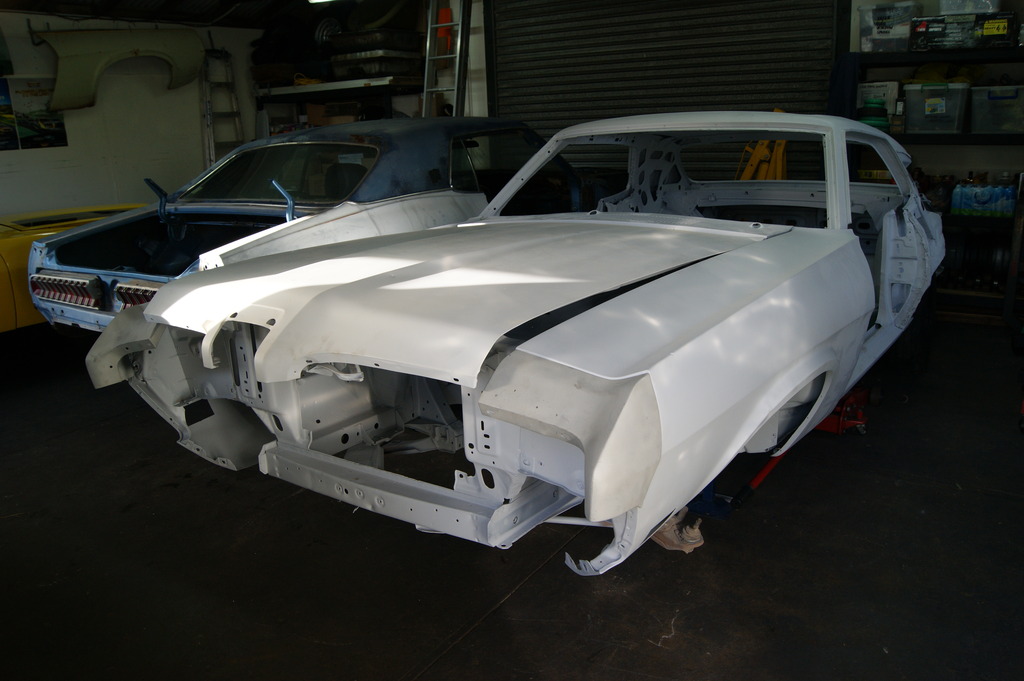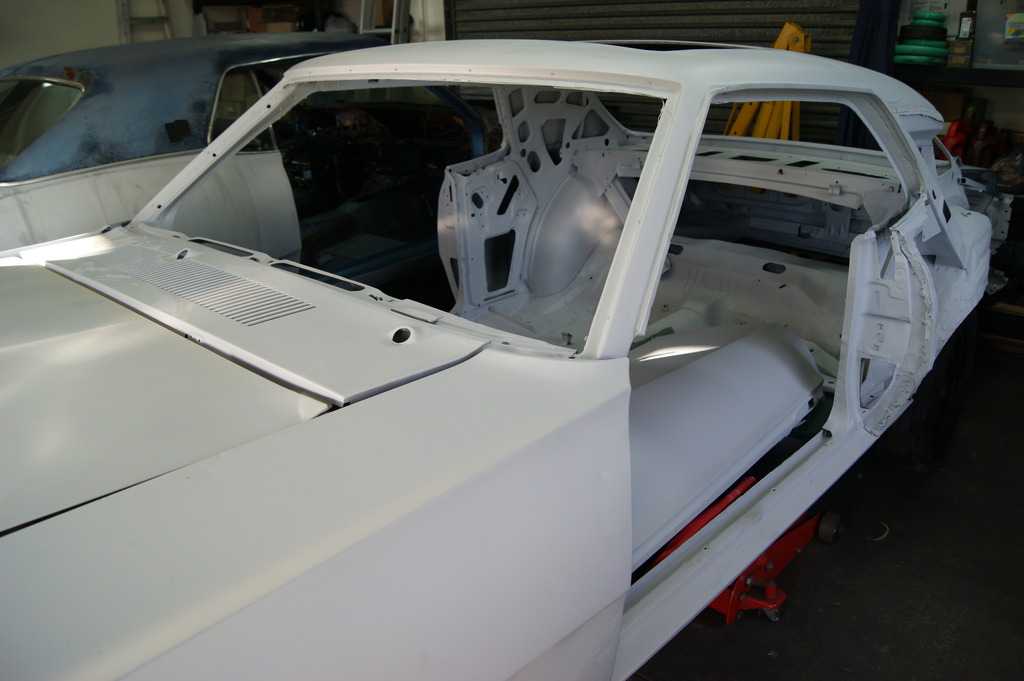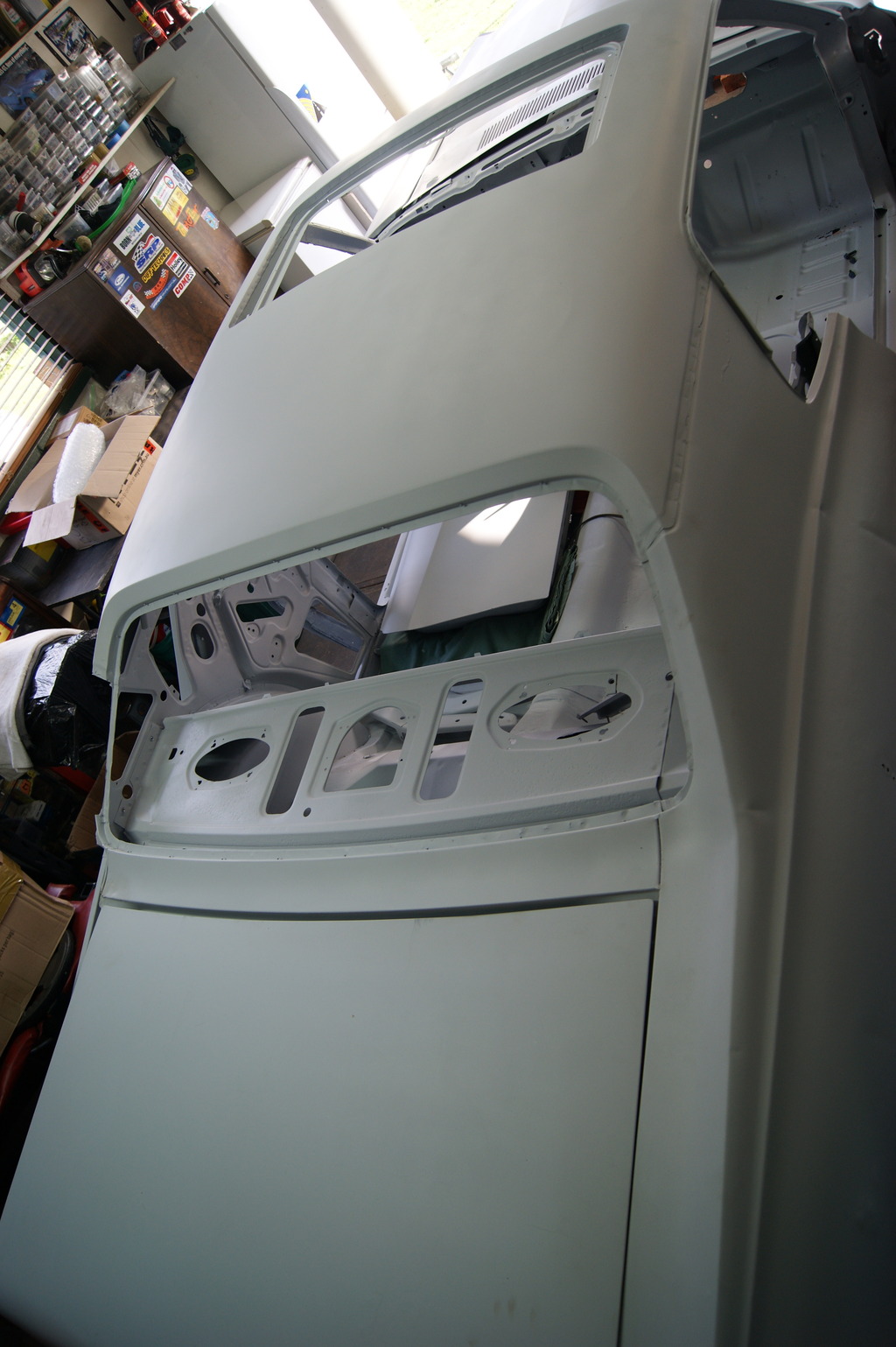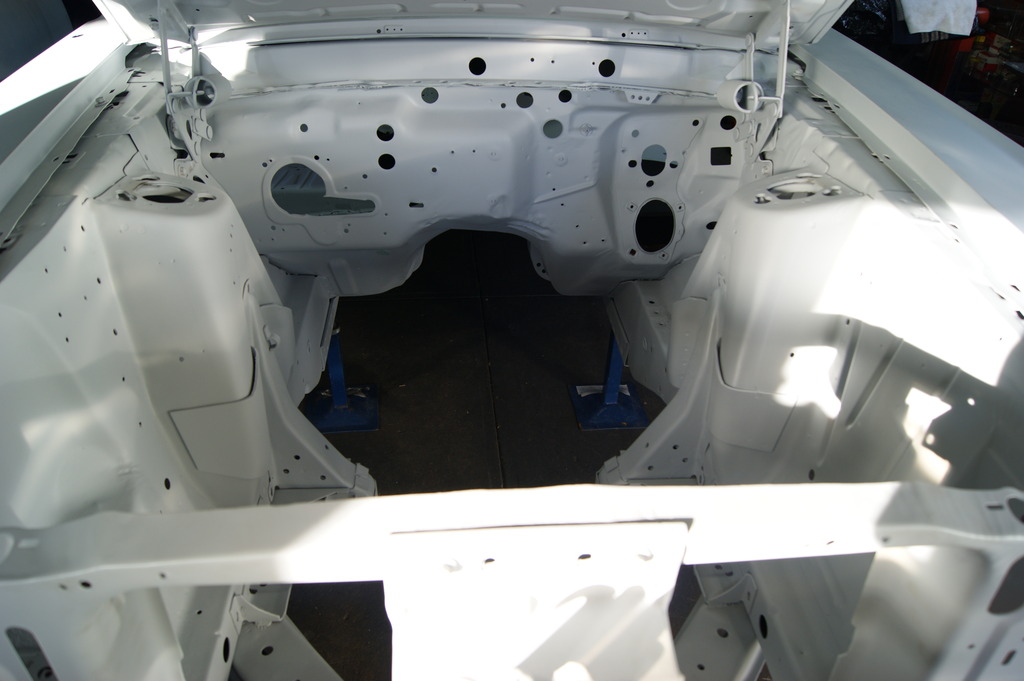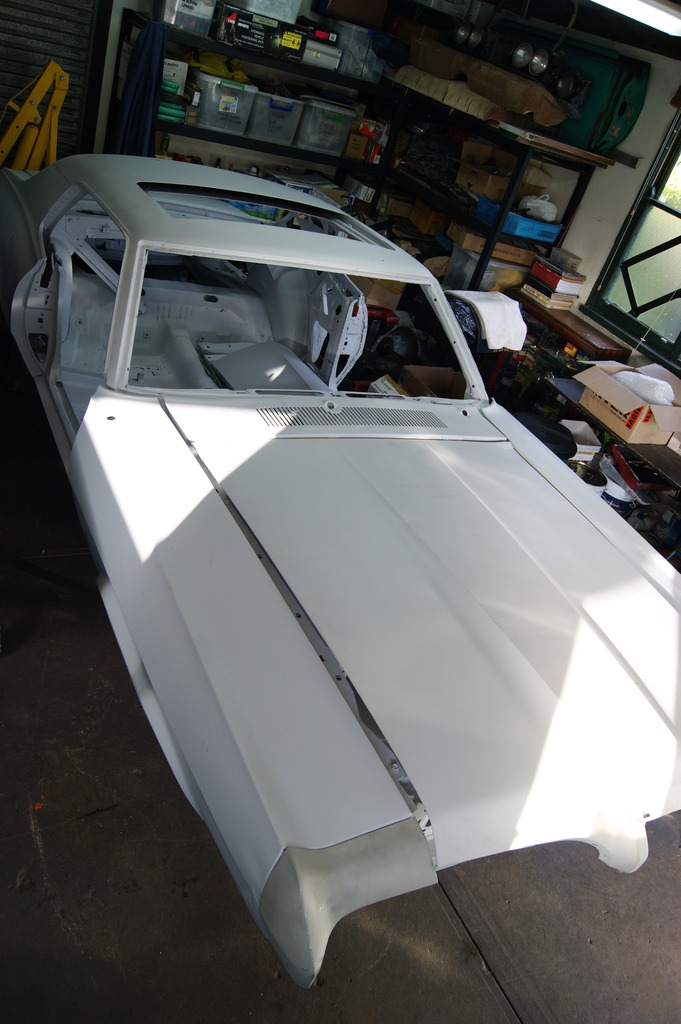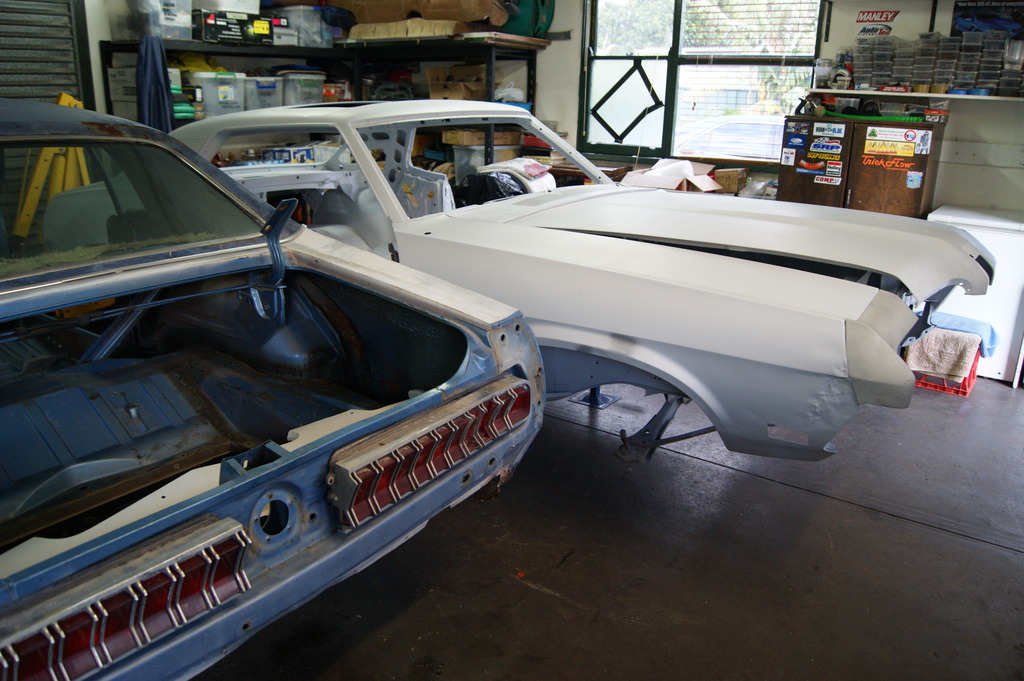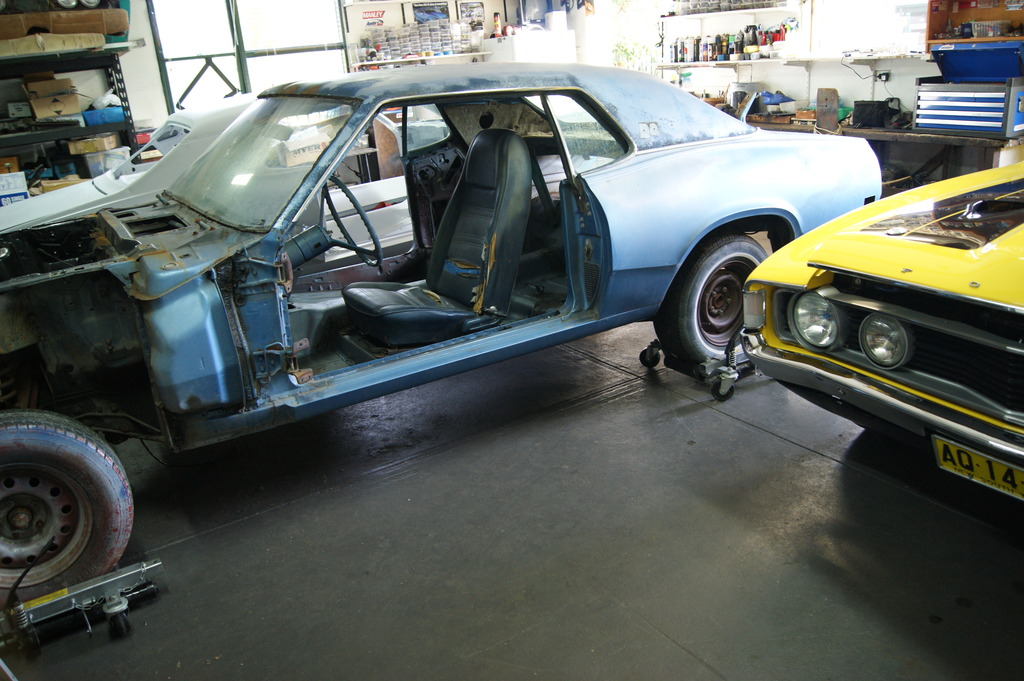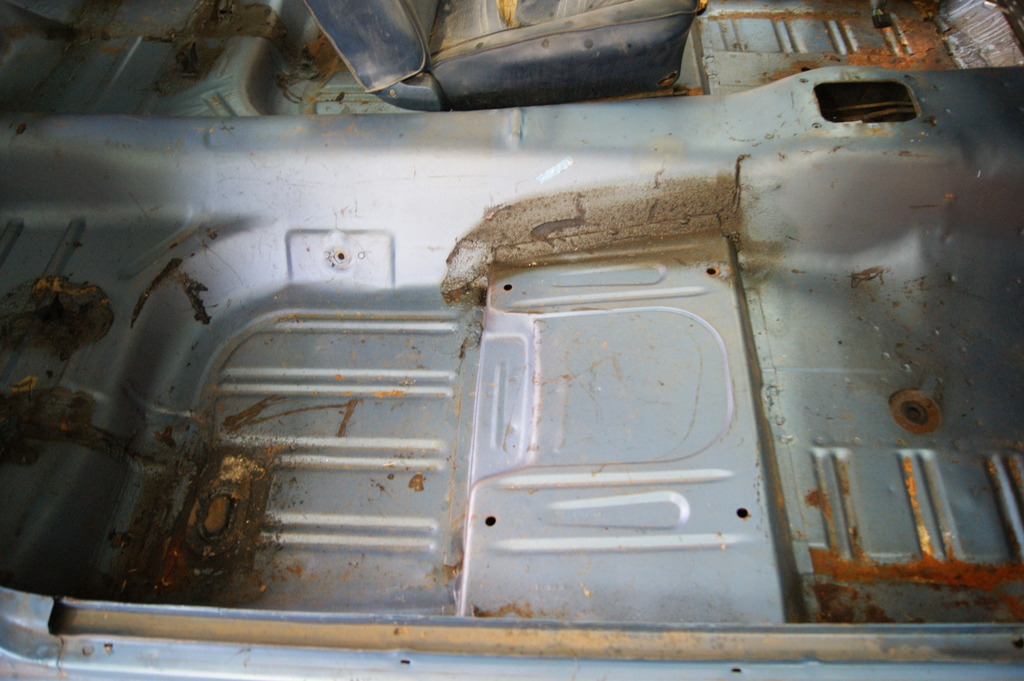 Finally at least a clean body, which is the most that's probably happened in 20 years.
It still looks a daunting but if you break it down to a replacement floor and both qtrs that is the most extensive body work needing to be done.
The bonnet, boot and doors are all good with 1 guard taking a hit some time in its life.
Next step is buy a rotisserie and remove what's required from the donor car which is in good shape and devoid of dodgy panel (bondo) repairs.
its a shame to cut up another car but I didn't have many options to acquire everything I need for the Eliminator.


1-2-2016
Here's a pic of the XA at our recent Concourse day where the club was filmed for a TV show "Classic Restos".
Im hoping the NEW YEAR will bring more time / money to spend of the long suffering Eliminator!
1-4-2016
Thanks to Mike for posting this link in Eliminators for sale as I think I've found the sister car to mine.
'70 w/ 351, Auto. Competition Green, white interior. *Hertz Sunroof Eliminator* project. In Utah.
Pics here: http://imgur.com/a/Dr25G
Read more here: https://www.facebook.com/groups/4732...9899674391828/
https://www.facebook.com/groups/4732...0980006283795/
*This one was listed previously in 2012 by the same owner.
Dave Munson: sonofmun70@gmail.com
0F91M537631 = 1 of 100 Hertz sunroof Eliminators in 1970




According to the Marti report mine is one of 2 with California emissions and the options on both reports are identical.
Im just wondering if the number sequencing sounds correct as mine is OF91M537652 produced Jan 14th 1970 (6 days ahead of schedule) and the one for sale is Jan 15th OF91M537631 (4 days ahead of schedule). Apart from that the dealers were Oakland and Los Angeles.
I have sent the owner Dave a msg to confirm the emissions, so it would be good to know if it is the other car and still alive being restored.
I'm really keen to get moving on my resto this year, the only thing holding me back is just a lack of $$
2-19-2017
The Eliminator is finally in the panel shop and the doner car has been chopped up for a greater good.
Next step is removing the rusted out floor and getting to work on replacing the rear qtrs with better metal.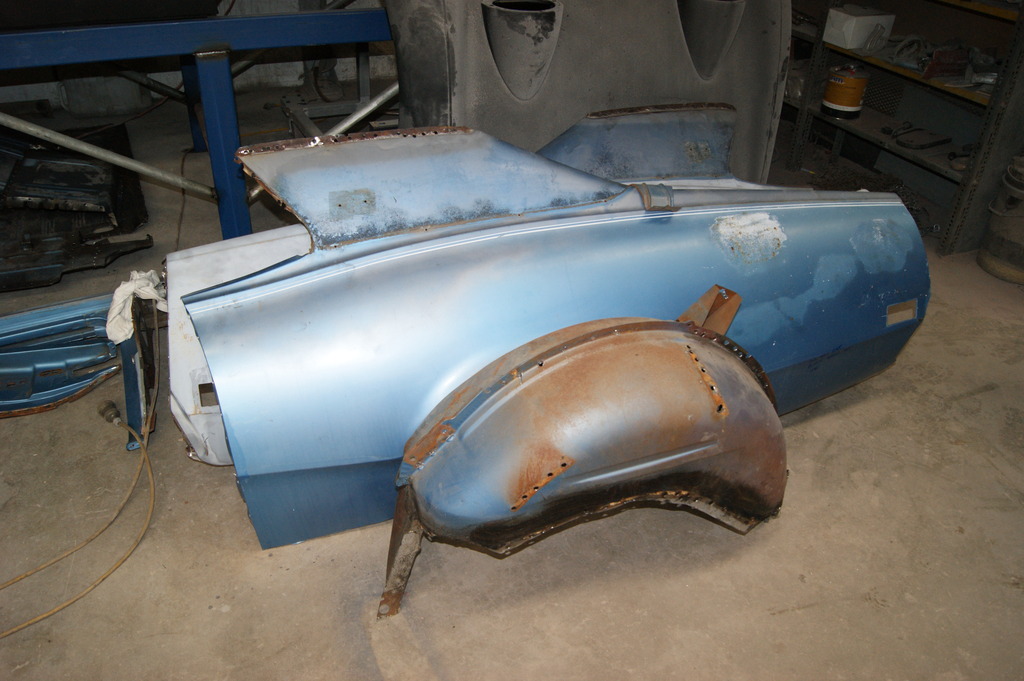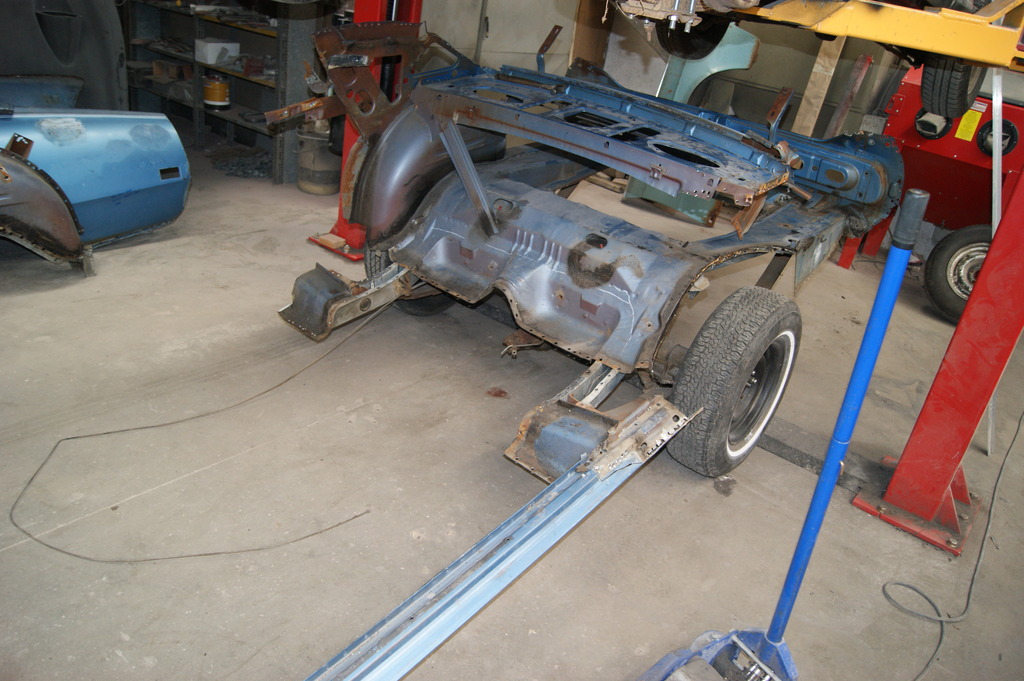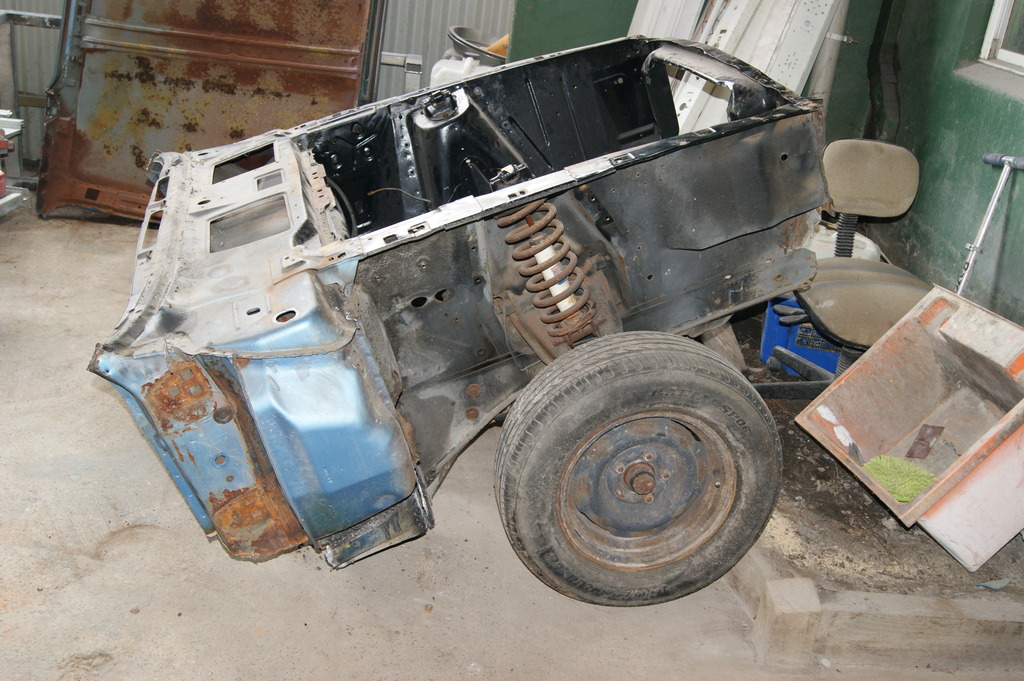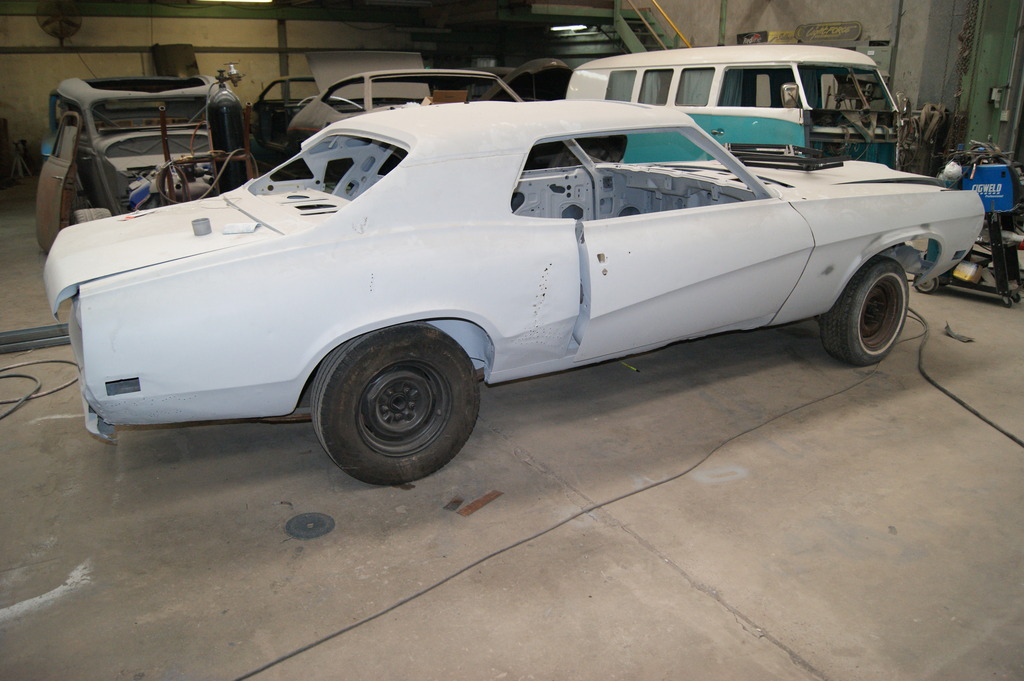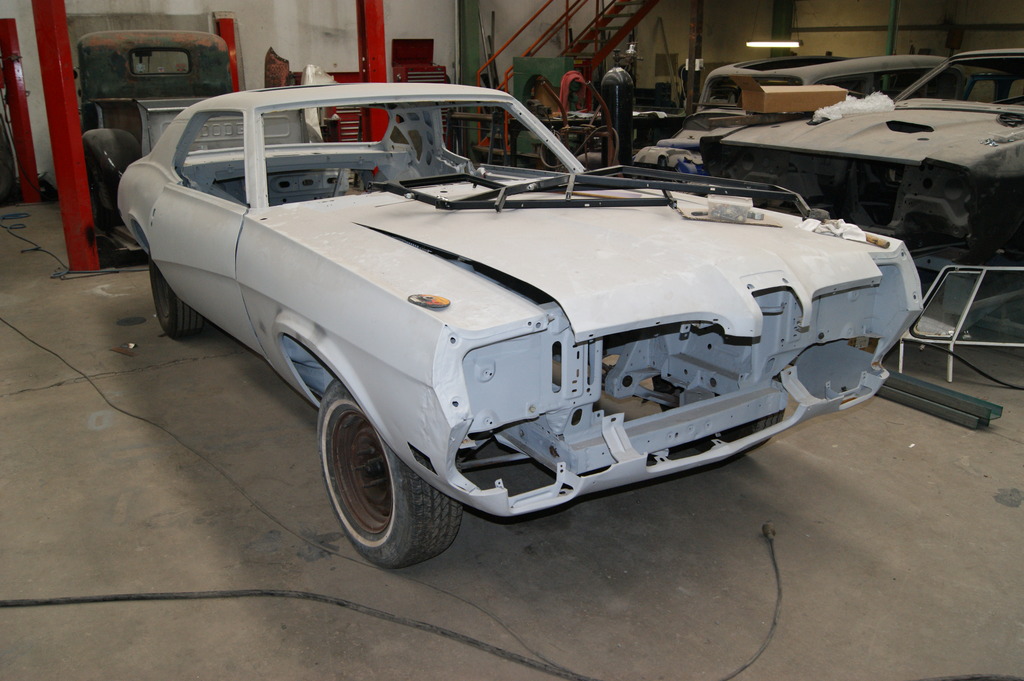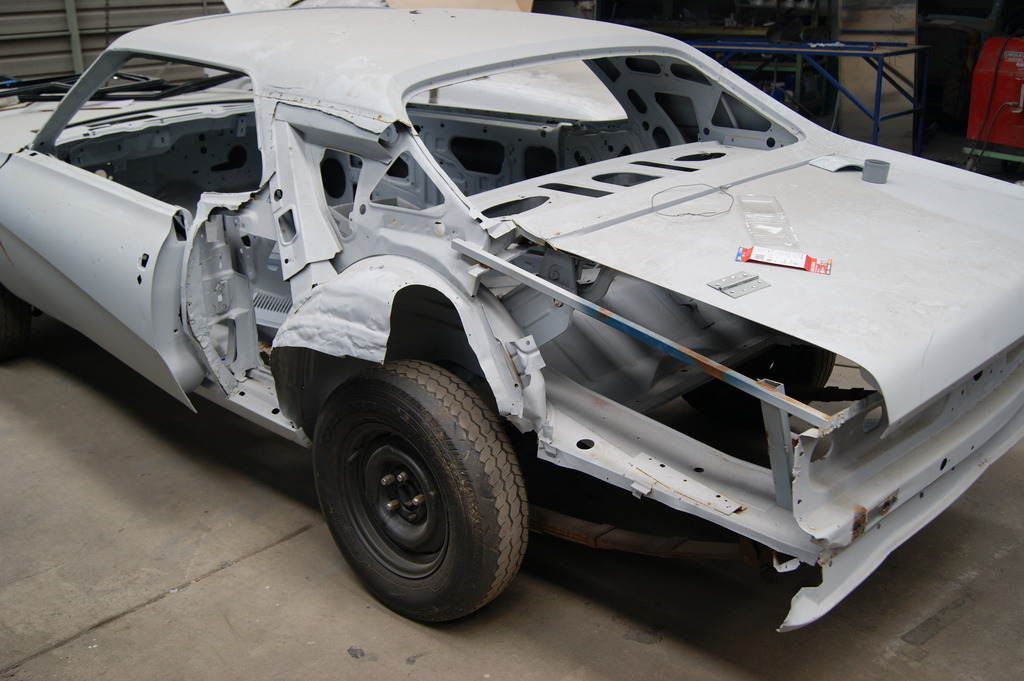 2-20-2017
Yes, Thanks Steven it is pretty exciting after nearly 4 years to be finally making some progress on the Eliminator.
This will be the biggest (and most expensive) project Ive ever done and certainly the worst body to start with.
If it wasn't such a rare car I wouldn't have bothered to be honest, and I wasn't really expecting to buy a doner car either.
Anyway, I'm looking forward to seeing the replacement qtrs. and floor in it, then it might actually look half decent

3-4-2017
The donor metal work is ready for installation with the floor being next.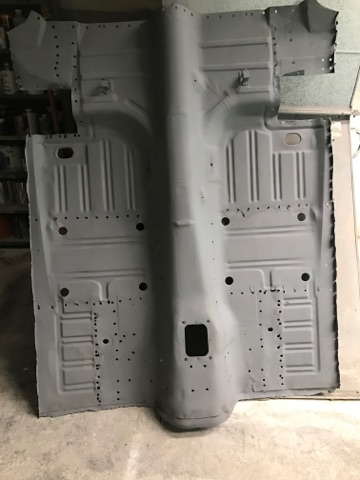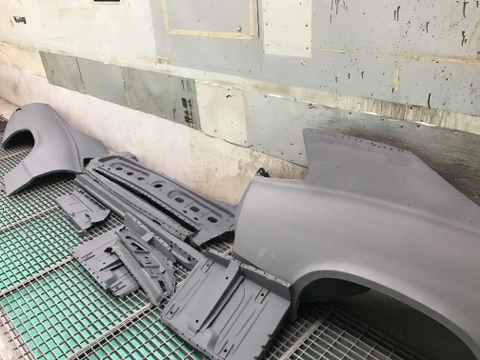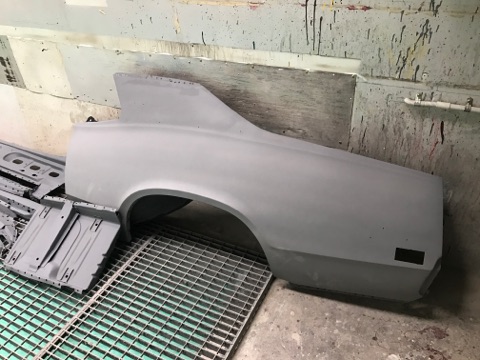 My assistant does a good job of watching me all day!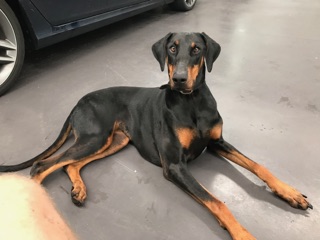 3-11-2017
Old floor out!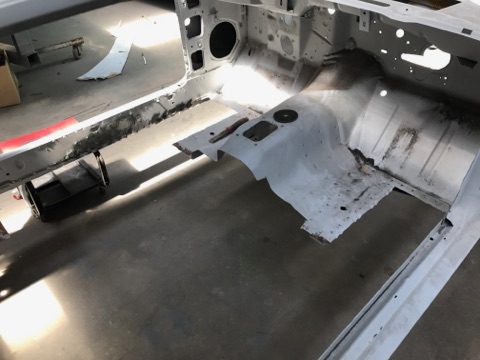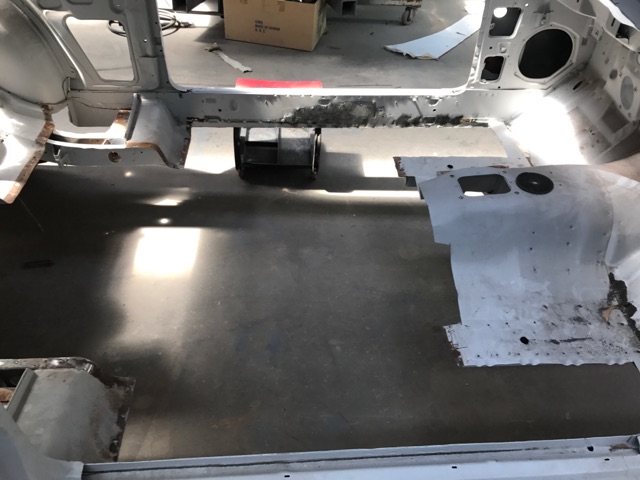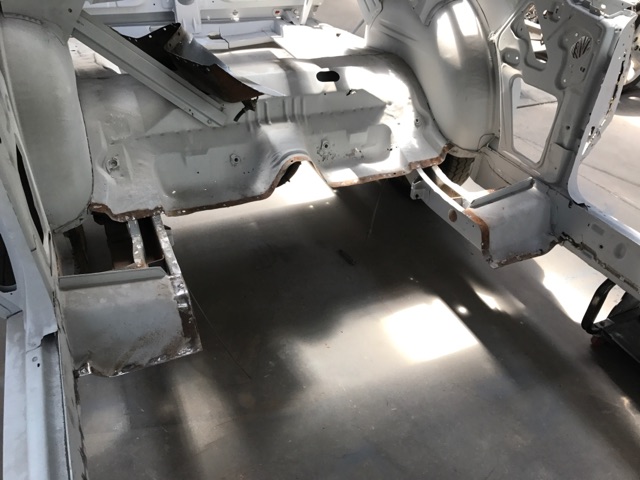 4-21-2017
Replacement floor fitted.
OLD..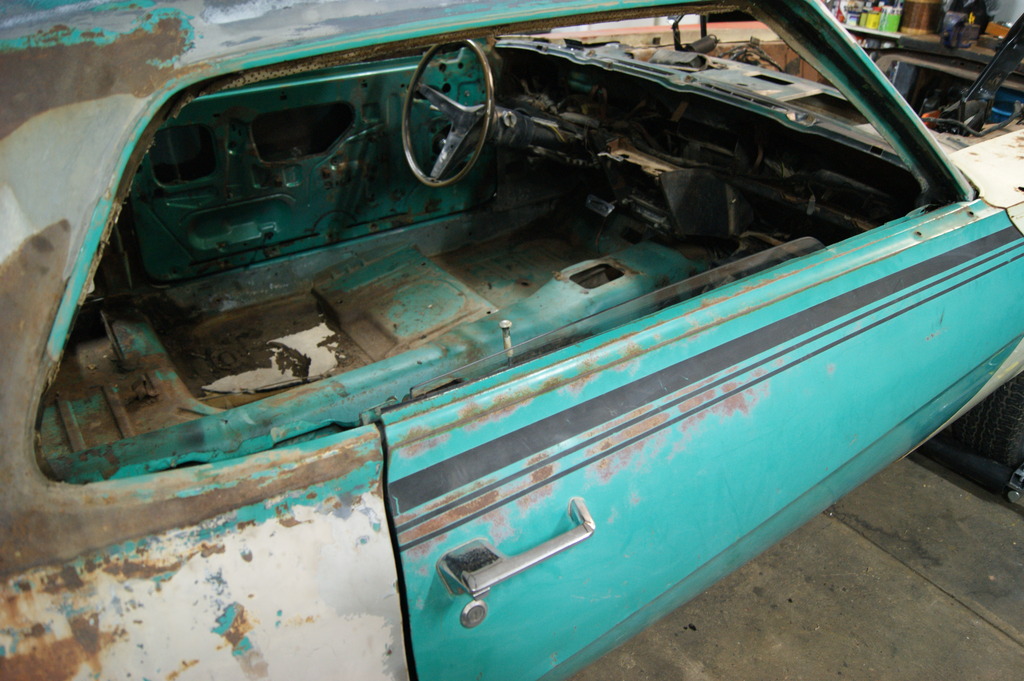 NEW..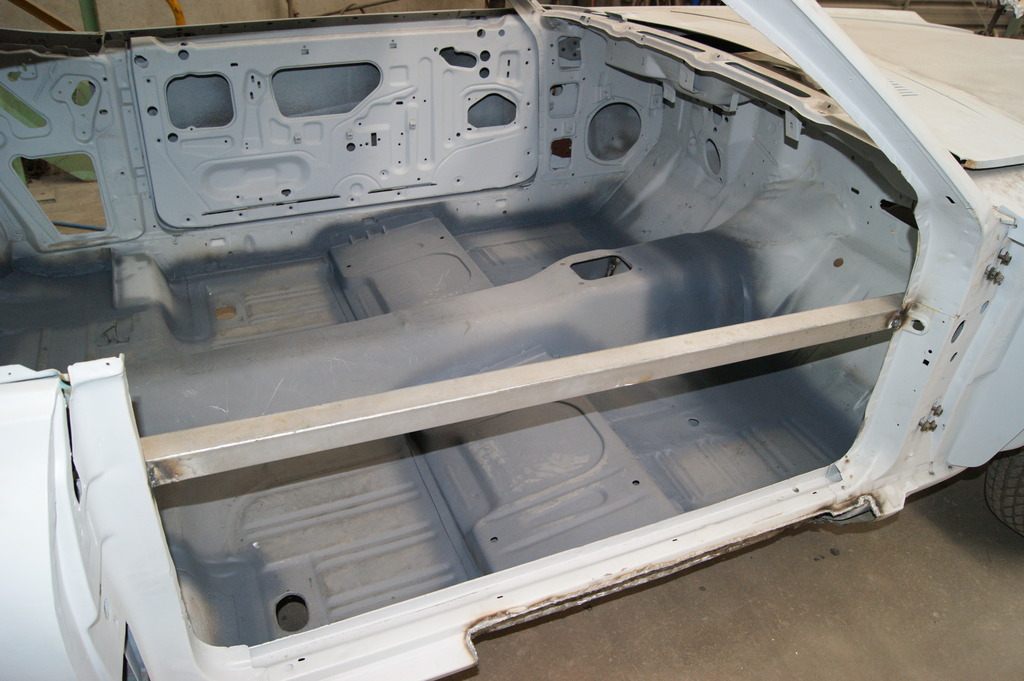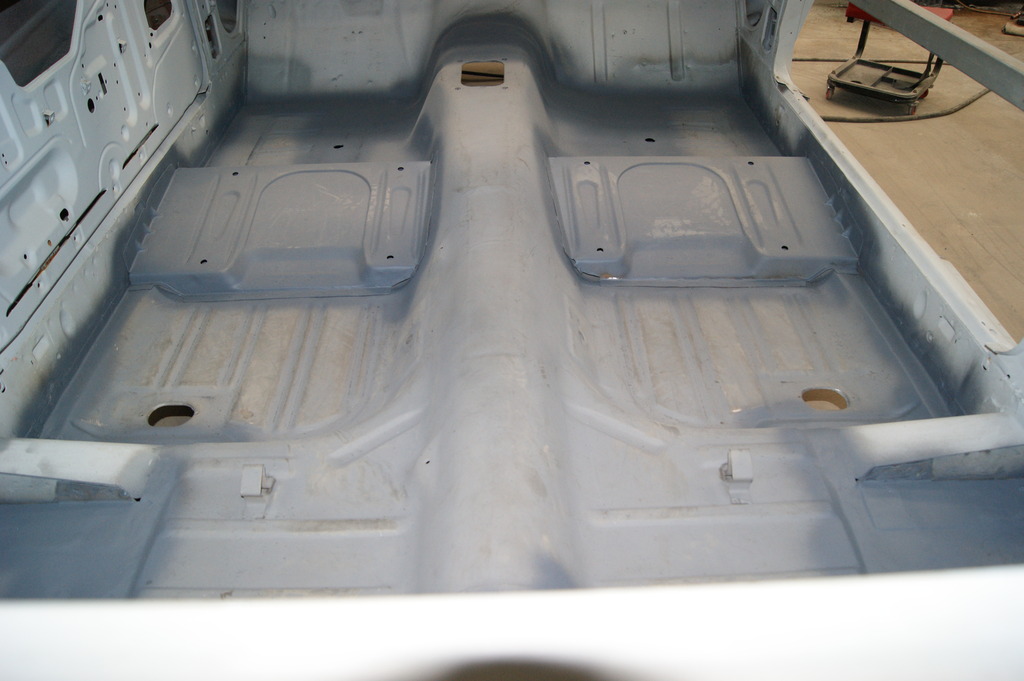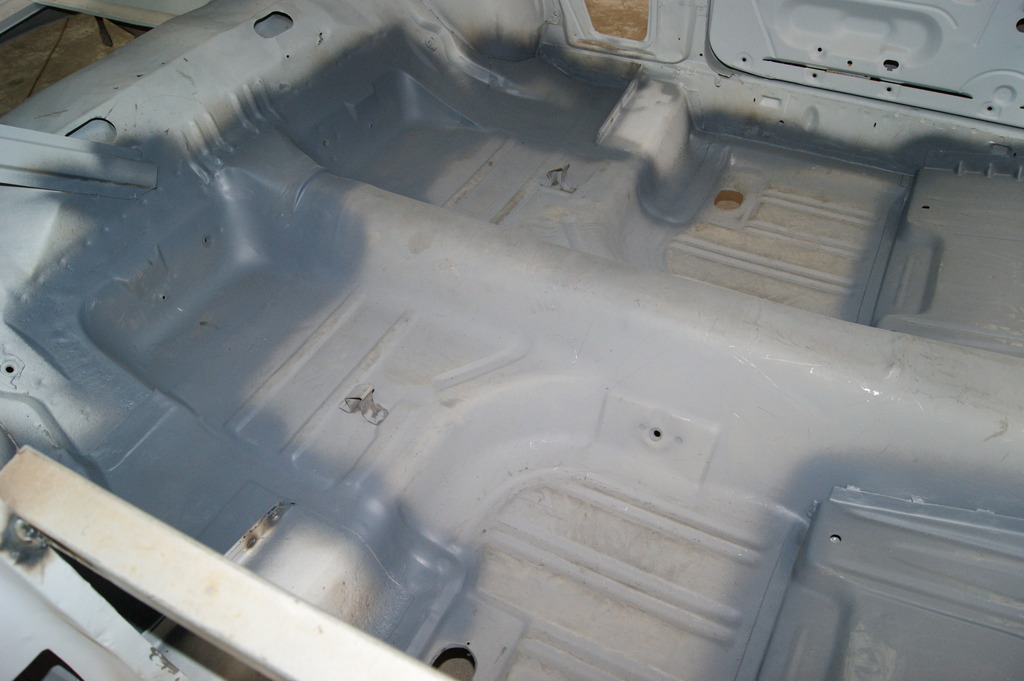 5-29-2017
Test fitted the tail lights today and the rear qtrs are almost done.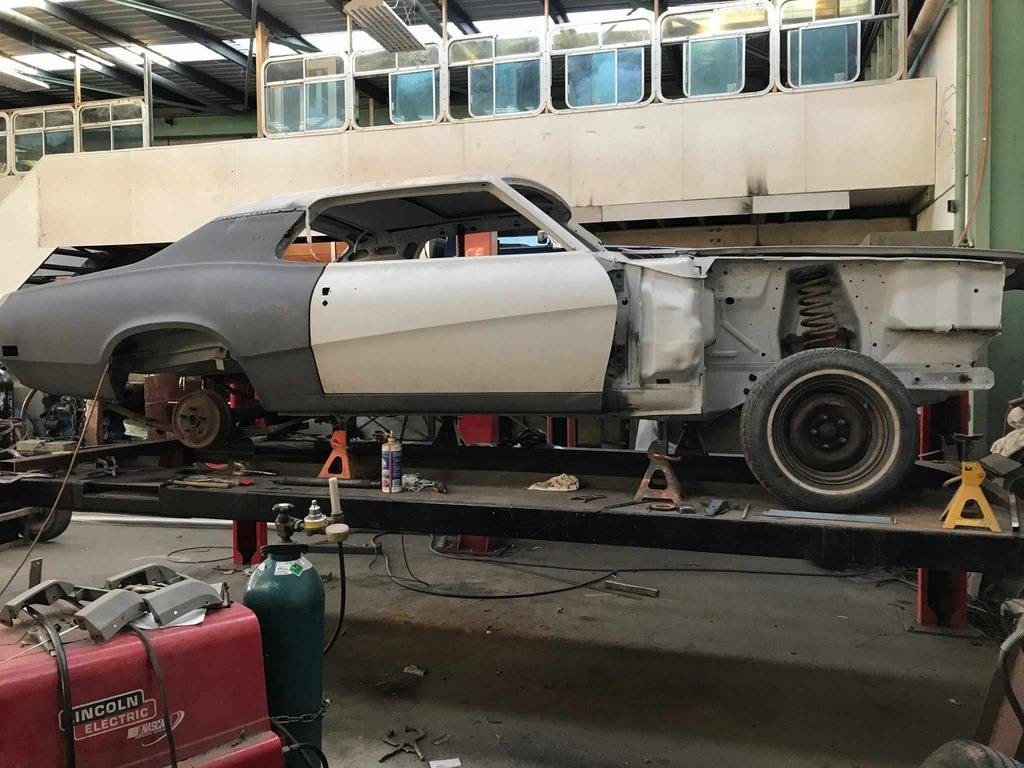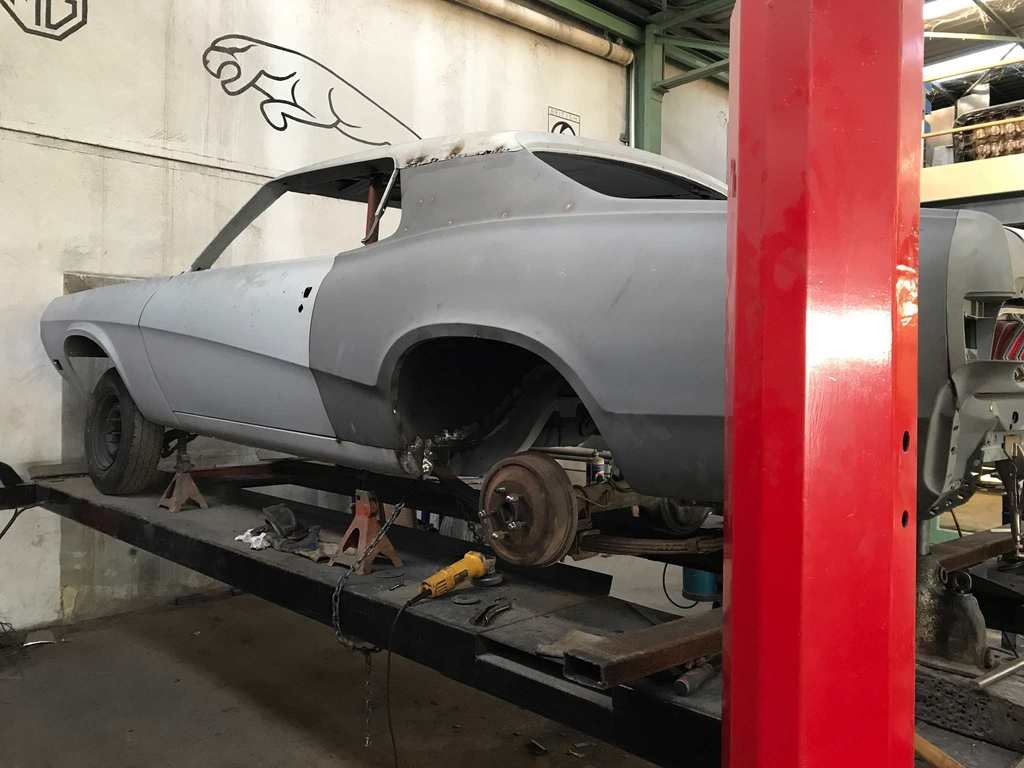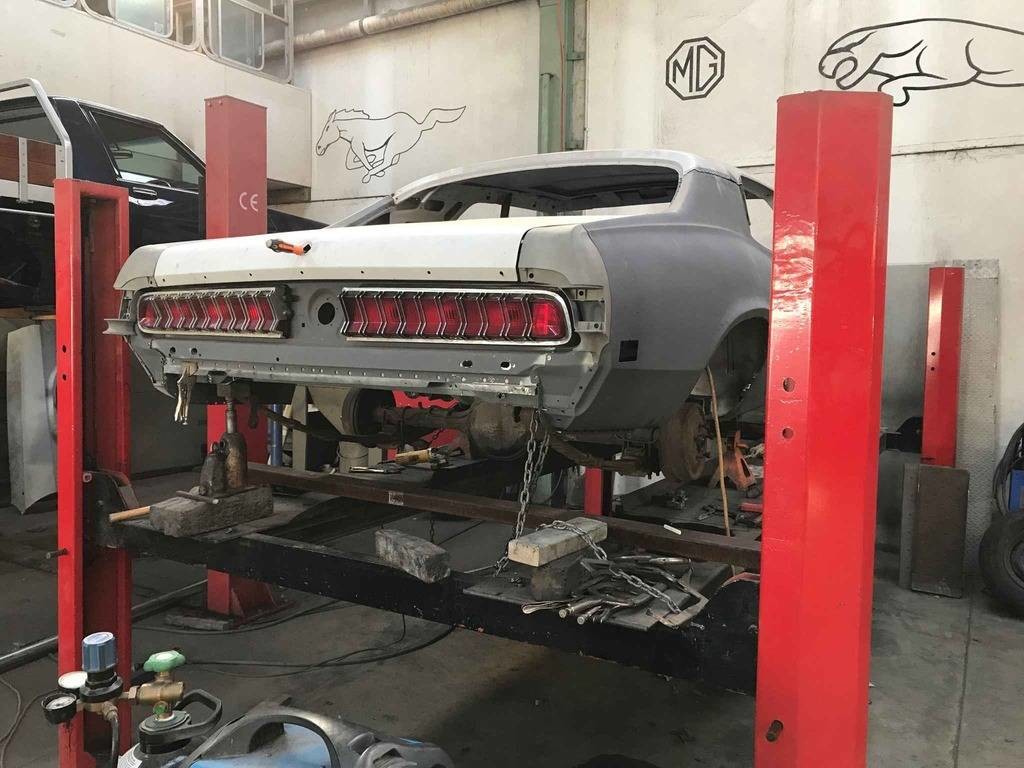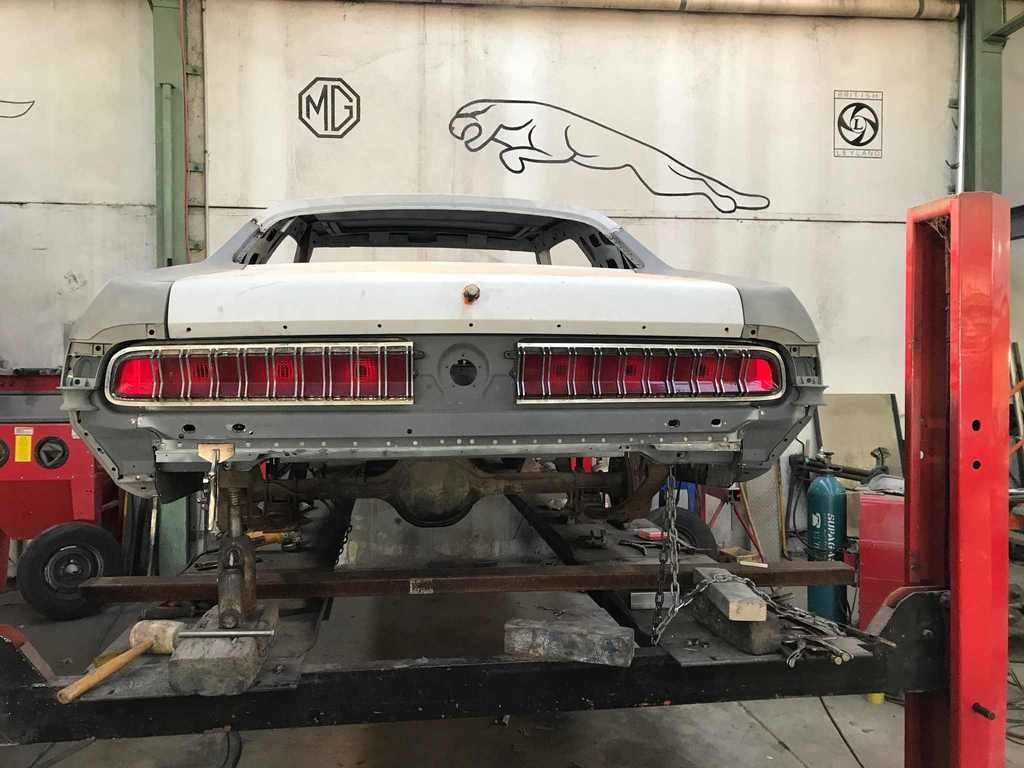 6-10-2017
Have reached the first milestone now of all the metal bodywork cutting, grinding and welding completed.
The car is into the body shop next door for any dints, filling and primer application.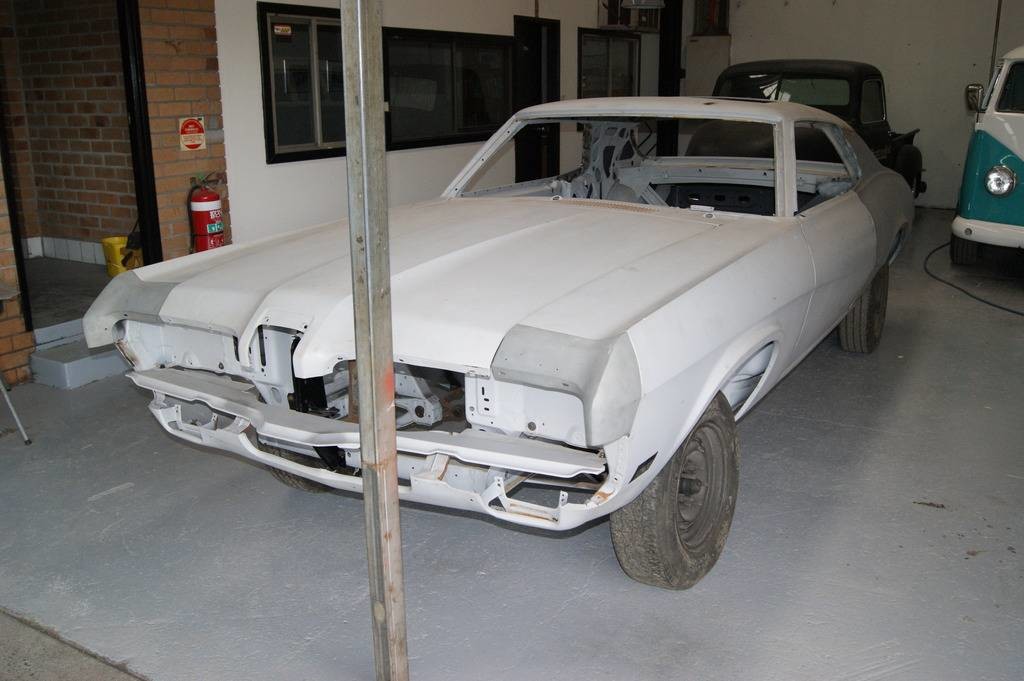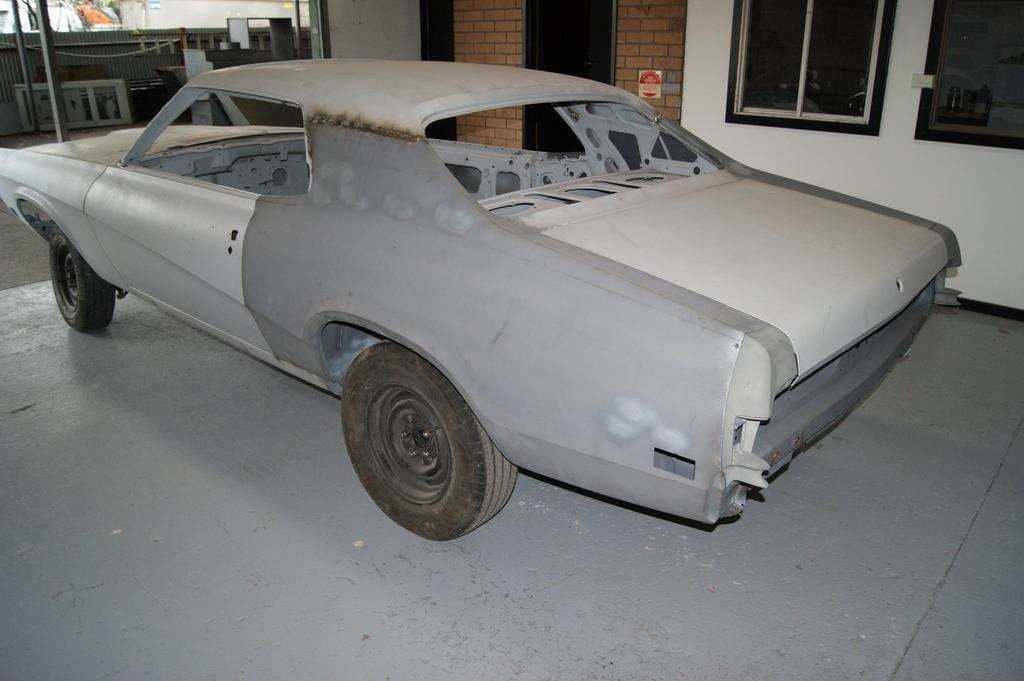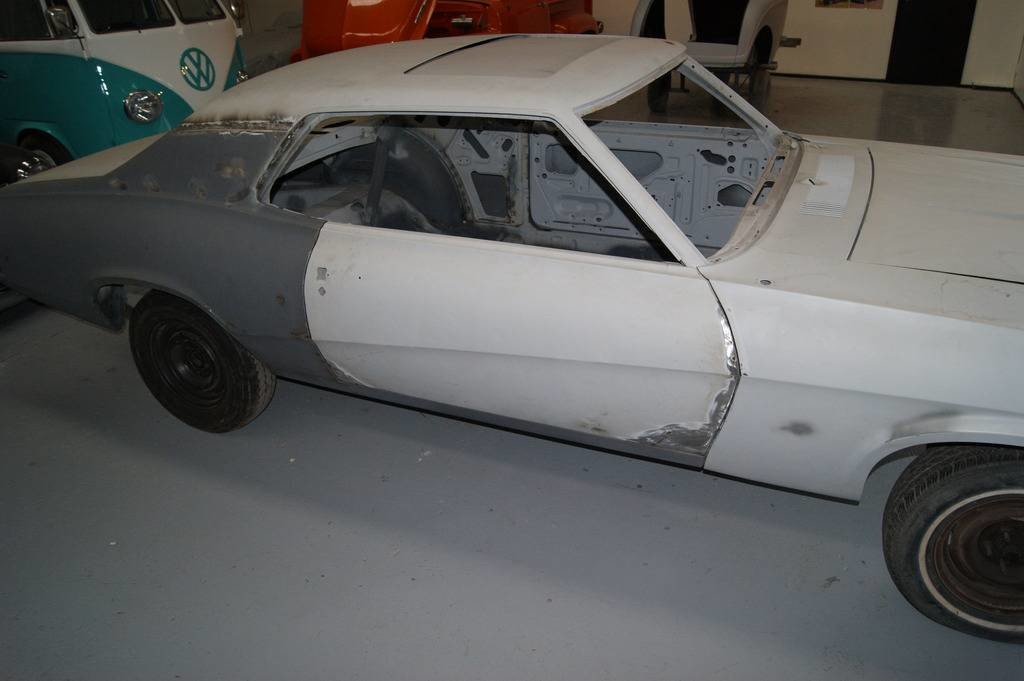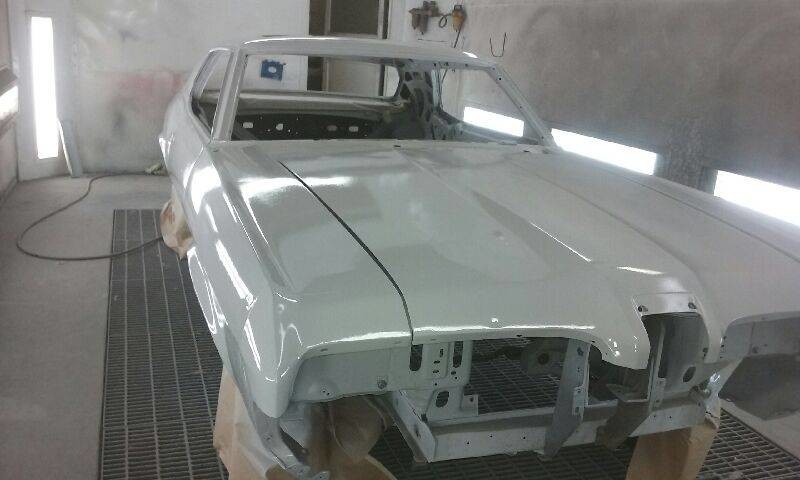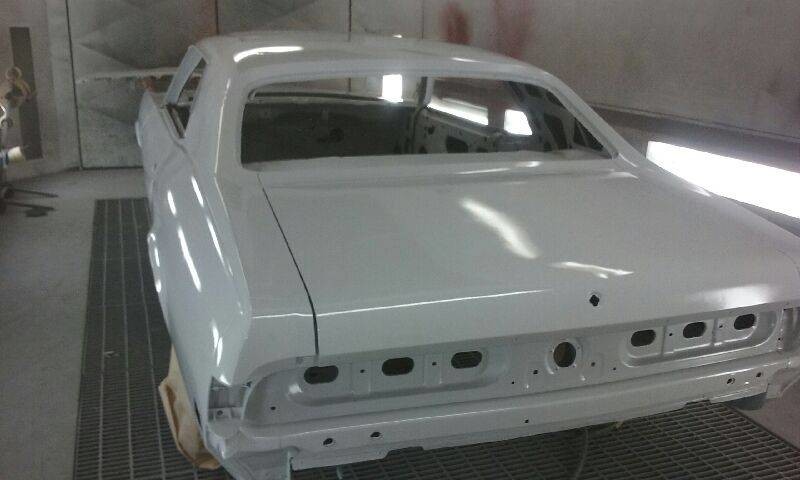 11-16-2017
Just wondering what people are using to post pics now? Id like to share some and update this thread.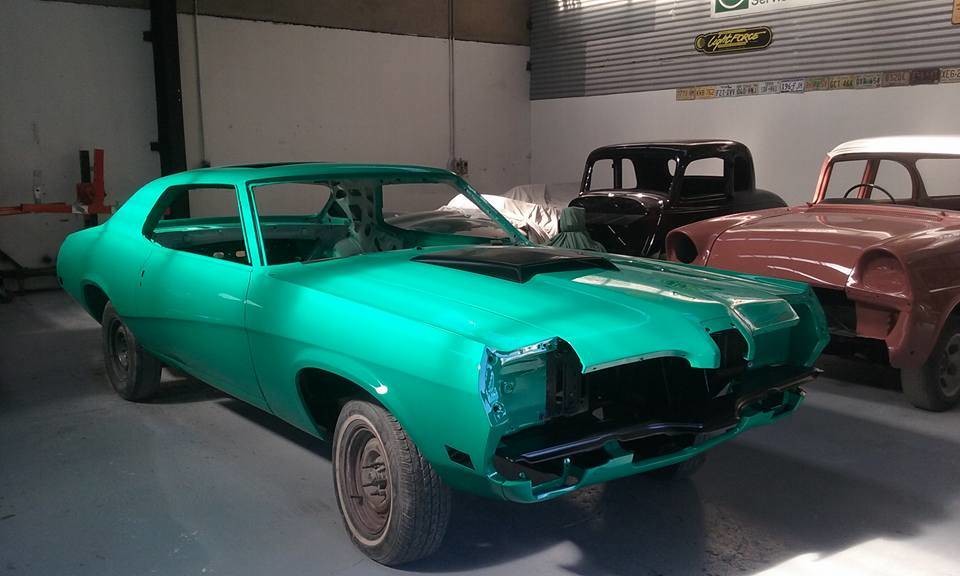 3-3-2019