DIYs
Fuel System Resto by relentless
By diyauto
You must be logged in to rate content!
4 minute read

Fuel System Resto
Compliments of relentless @ http://classiccougarcommunity.com
3-24-2014
I have began the process of replacing my fuel tank, tank to pump lines, fuel pump, and line from fuel pump to carburetor. This is the first time I have been able to get under the car and I was shocked at how rusty and crusty everything looks on the underside. I started at the tank and it was awful what drained out after sitting 13 years. I actually had to poke the drain with a screwdriver to get the gunky turpentiney liquid to drain out. Once drained I unplugged the fuel gauge sending unit, disconnected the fuel line and pulled the tank. Take a look at the sending unit!!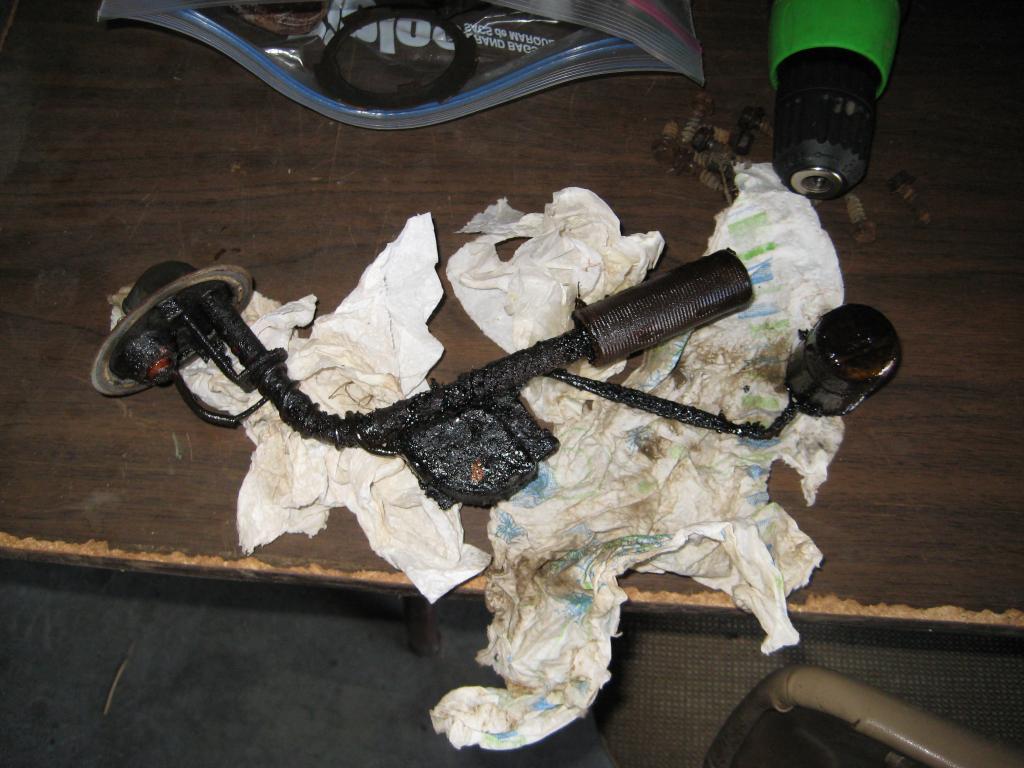 The tank has seen better days.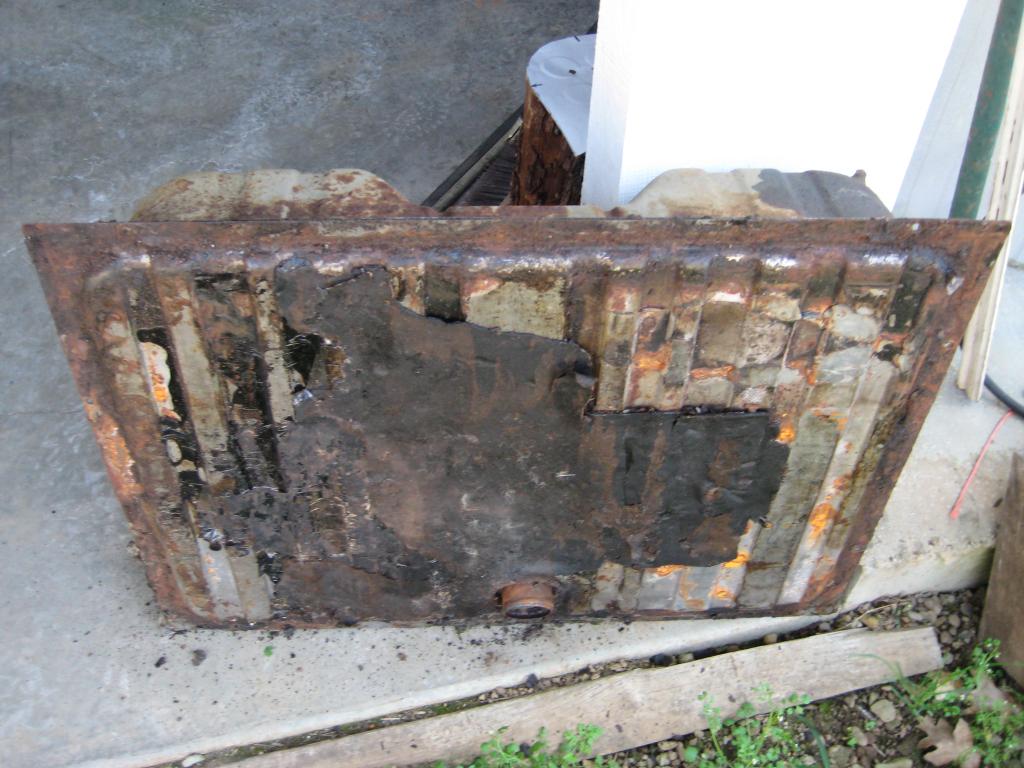 There is some rust that needs to be addressed, but the only rust that went all the way through the trunk area was on the driver's side.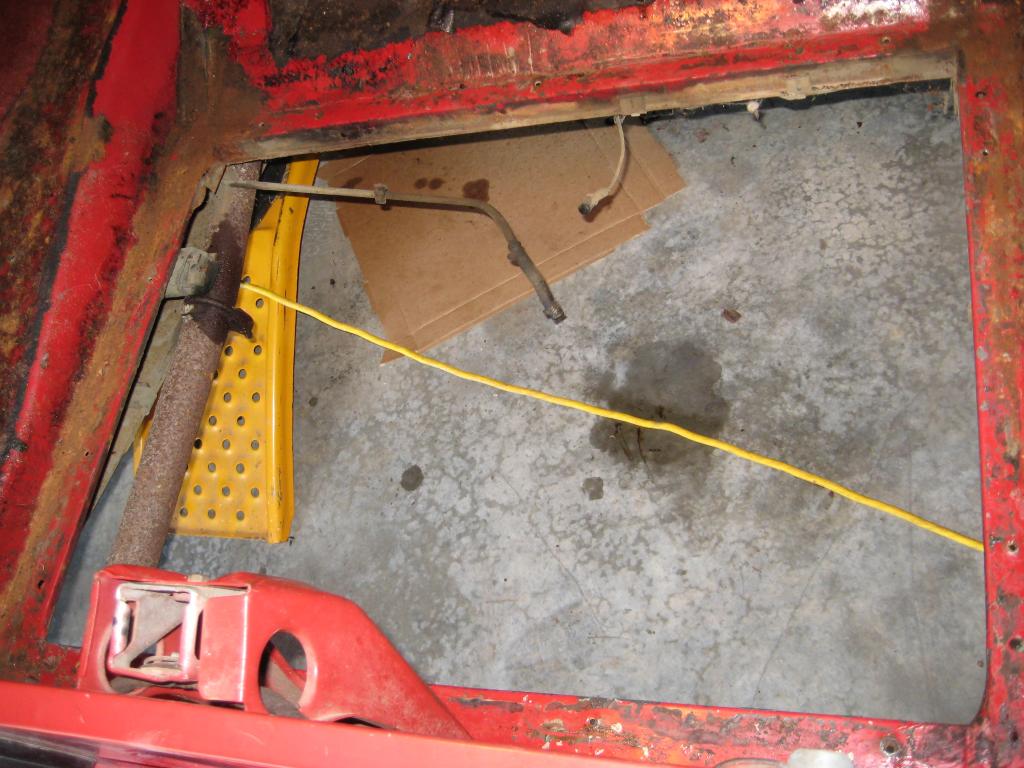 Another view after cleaning the perimeter of the tank mounting area.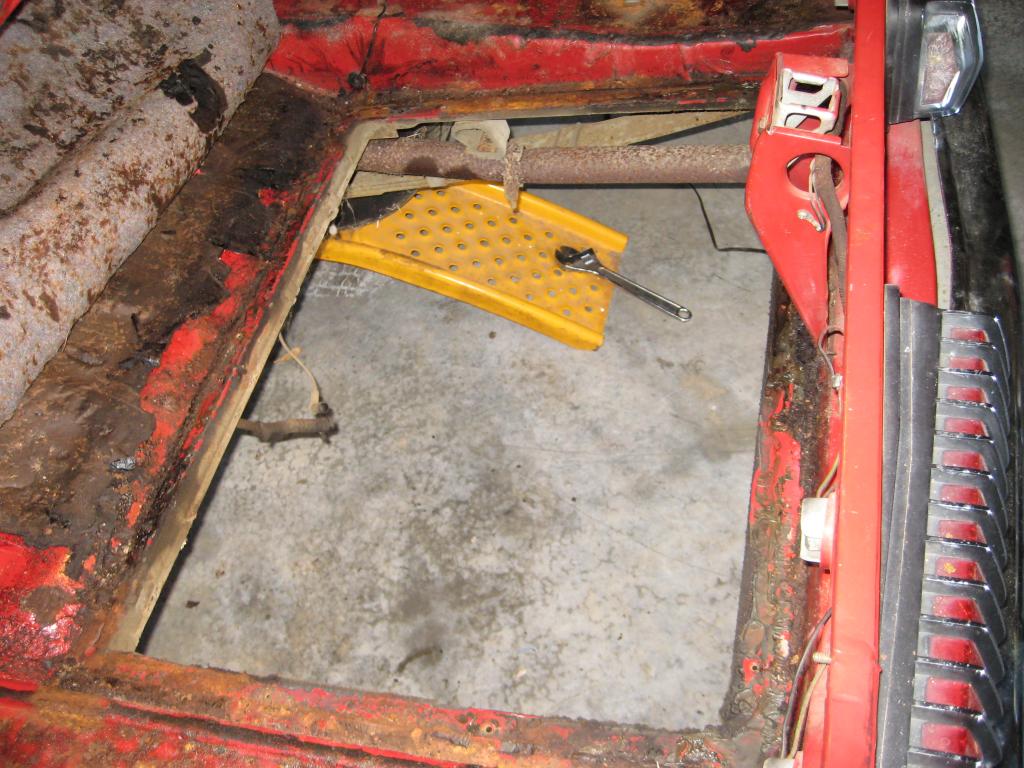 Then I turned my attention on removing the fuel line that runs from the tank to the fuel pump. This was a nightmare as there was a ton of dirt on the bottom of the car that kept falling in my face. Around the rear side of the transmission pan the metal fuel line ended, then there was a section of rubber fuel line, then back to metal up to the fuel pump. Can anyone advise me on whether this car should have a single metal line running from the tank to the fuel pump? This is an early '67 Cougar, as the owner's manual shows that it was put in service on Jan 25, 1967.

In the meantime I am removing parts in the engine bay so I can get to the fuel pump. Of course the car is fighting me every inch of the way, but I have the radiator out and ready for a rod and core job. I have read that the fuel pump can be removed from below, but is this possible on a 390 GT with power steering and A/C? I couldn't see any way the pump was accessible from below and I need to pull all the accessories and R&R them anyway.