More restoration pics of my 72 by larrynoel
By diyauto
More restoration pics of my 72
Compliments of larrynoel @ mgexp.com
12-13-2014
Here are some more restoration pictures of my 72 Midget. I still need to finish the doors, recover the seats, engine compartment and clean and paint the wheels. All the hard stuff is now behind me. The engine and transmission are rebuild and installed in the car.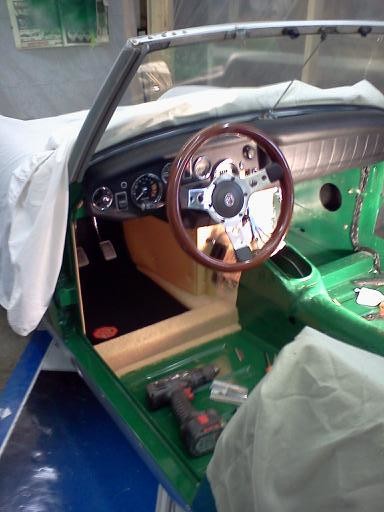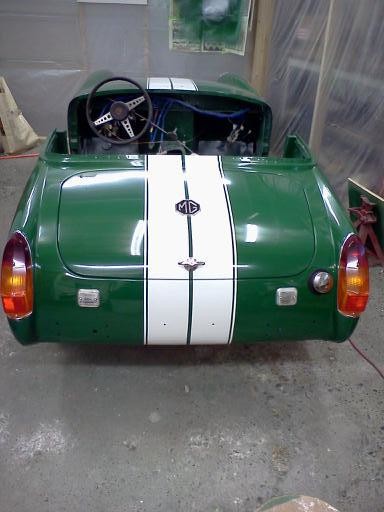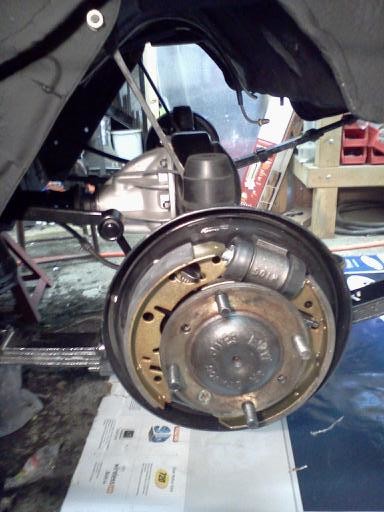 12-24-2014
No regrets Mike. The regret I have had in the past were installing 6x9 spreakers in the rear panel. It sounded good but the speaker covers scrached my vinyl window when I put the top down. Now I will only have speakers mounted up front. Water can get back behind the front speakers so keep that in mind and use some kind of protection when installing them there.
Hay Boyd, I'm happy with only two speakers in the front. That being said There are other people that like allot more sound and bass and they can get very creative with there installations. There a people on this sigh that will be more than happy to show you how the installed their stereo systems. Just ask them in a new topic post so they will see your question.
llya, Thank you! The color is BRG but not the factory BRG. I had this color mixed at my local paint shop and they showed my 10 different shades of BRG... The one I picked has a little bit of yellow in it. This makes the green slightly brighter. Here's a link to how I painted my hood strips http://www.mgexp.com/phorum/read.php?3,2591144
12-25-2014
Here's some pictures showing the speakers I installed in the front kick panels. These fit perfect and were shallow enough to fit without needing a depth reducer. Also what my rear end looked like before being rebuilt. I used Stinger dead beat noise dampening mat under the interior to reduce road noise. I'm also really happy with the dash restoration.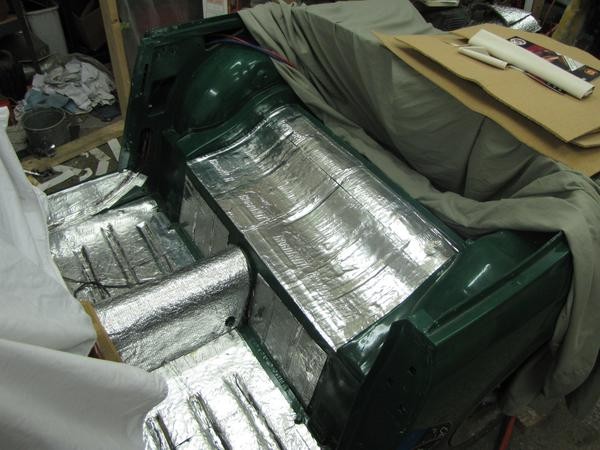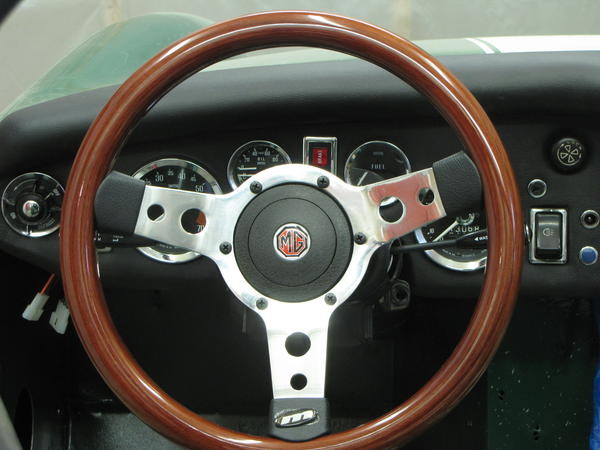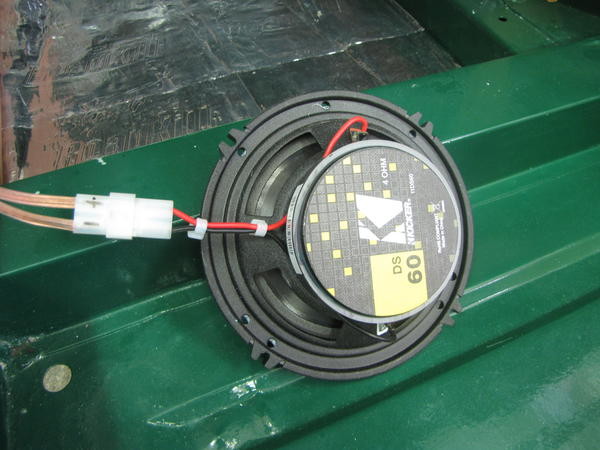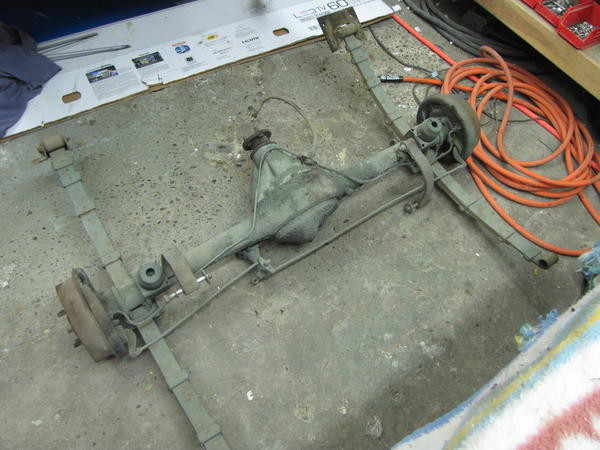 2-7-2016
I finally got the doors painted last night. I can't believe I'm finally over this hurdle. The doors had some small cracks and imperfections in them that I needed to repaire before I could paint them now it's time to color sand the doors and mount them on to the car.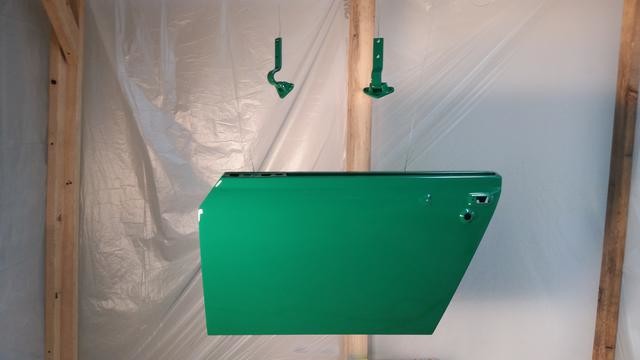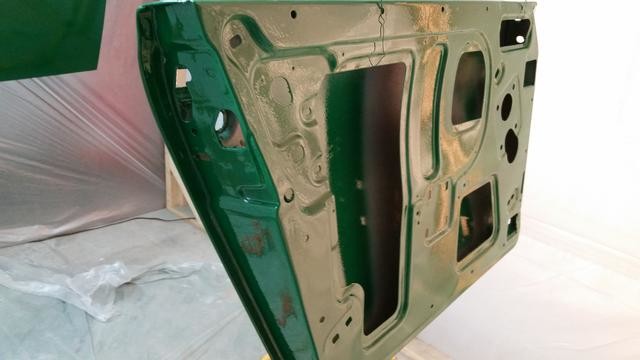 2-13-2016
Color sanded the first door flat. That's just sanding down the orange peel out of the clear coat. Now I can polish it with a polisher and I will post pictures of how it turns out.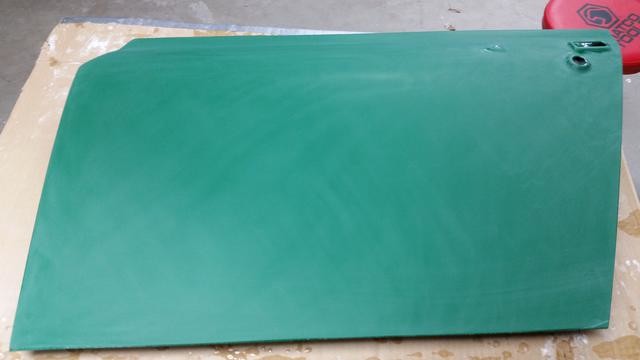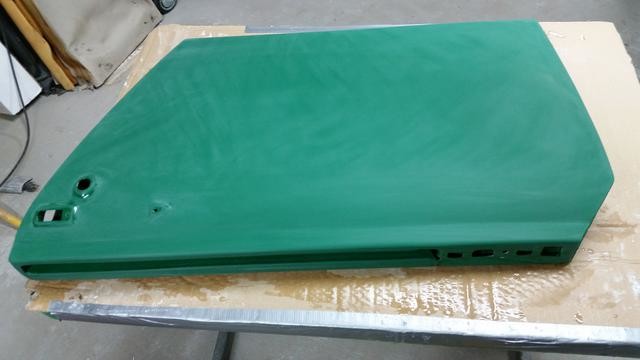 Okay here's the door all polished and ready to hang on the car. Then I have to do this all over again with the other door. Color sanding and polishing is a lot of work but it's really worth the results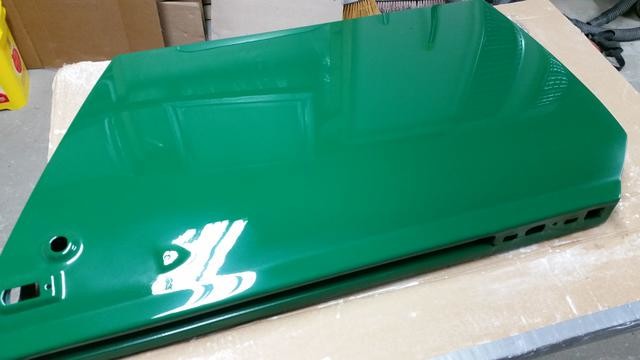 2-21-2016
Here's how she's coming along I got one door done. You know those old wheels and tires really take away from the car can't wait to update those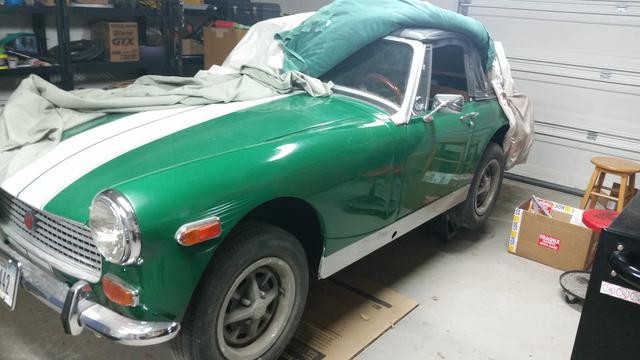 Thanks for the post Will, I went with one layer just to give areduction in the vibrations not too worried about sound deadening for audio cuz aconvertible car with a moderately loud exhaust is rather pointless. Just trying to help with the ride quality of the car. Less vibrations will help with that. This form is all about passing on information to everybody so any information you have to share is always gratefully accepted. I had speakers in the rear deck of the car in the past and I found that the speaker grilles scratch my rear window. So I decided sound isn't that big of a priority to me. Just went with front speakers and ditch the rear speakers.
3-27-2016
Here's more pictures door install new seals all cleaned up. exhaust installed and lowering blocks installed. Simple chrome exhaust tip