Builds
My new friend by purpleGT
By diyauto
You must be logged in to rate content!
3 minute(s) of a 9 minute read
My new friend
Compliments of purpleGT @ mgexp.com
9-21-2014
Long story, but I seem to have acquired another '72 Midget. Plan was to sell it, but it's starting to grow on me and I DO need another Midget to drive, while I do the next restoration on my long-owned (32 years) '72 Midget. Besides, fall is a lousy time to try to sell an antique car.

The newest one is a very solid car and runs & drives really well. Very nice paint job on it (Glacier White), strong 1275 w/Datsun 5 spd conversion/ Wrong interior color (black, instead of Navy), so-so top (I'll probably just put my hardtop on it, next month, for the remaining few weeks of the driving season) and the guy who restored it was a Chevy guy and painted the undercarriage and engine compartment black

Since I've already completely rebuilt the brakes, suspension and carbs, it has no pressing needs (other than tires, which are ordered) and I can turn the wife loose in it, with no concerns about the car's safety or hers. So, at least for the time being (and maybe longer), the white Midget has a place to stay. Come spring, I'll have to decide whether to move it on to it's next owner, or hang on to it for another year or two.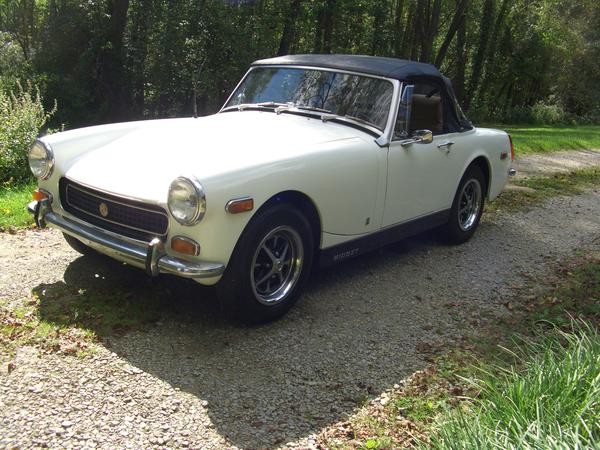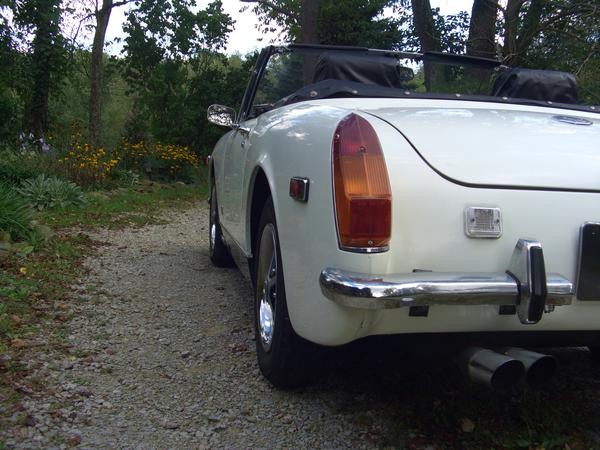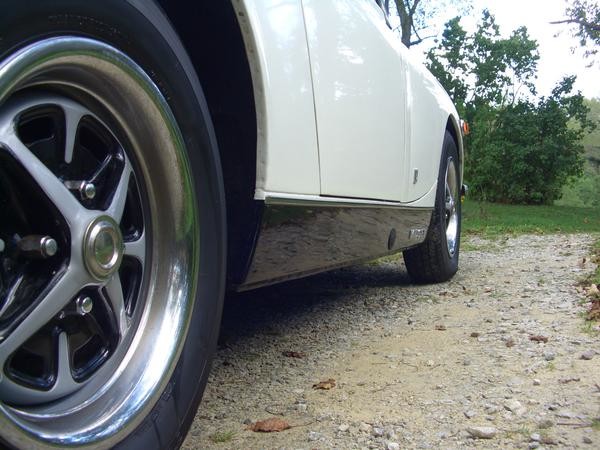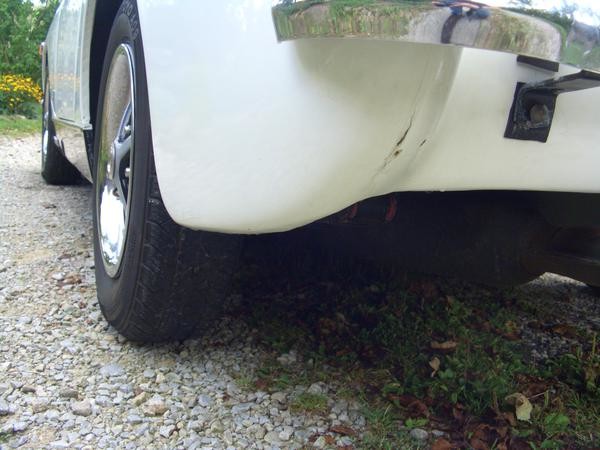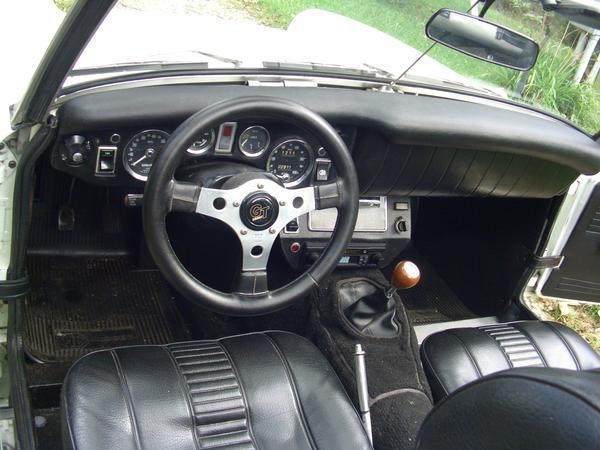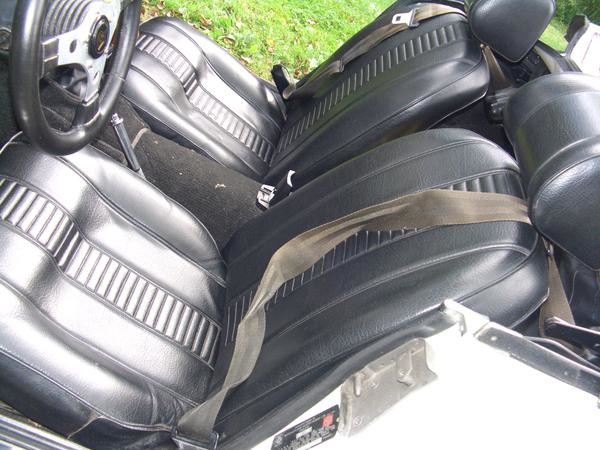 My other '72 (the one I've owned for 32 years) had it's original interior in it, when I bought it (for $500). It was/is Navy. The original door trim is still in it, as are the trim pads on the B posts and the divider between cockpit & boot and the trim in the footwells and on the transmission tunnel. All navy and not black. The seats I'm using in it, now, are out of the '73 I'm (very slowly) restoring. They are, of course, navy.

I'm glad, because I like navy so much more than black. I used to know the years MG used navy, but I've forgotten that, now.