Update on chrome bumper swap by mhmcneel
By diyauto
You must be logged in to rate content!
4 minute read
Update on chrome bumper swap
Compliments of mhmcneel @ mgexp.com
7-13-2014
Here's my progress so far on changing over from rubber to chrome. I'm very happy so far how it's coming along. I have an aluminum Sprite grill to replace the original as well as a used set of chrome bumpers I found on craigslist. The turn signals will be much like the bugeye version but are actually from a Honda motorcycle. I will post more pictures as it progresses.

You know the more I look at the way it looks with the white primer I may go with a white suede when it come time to paint.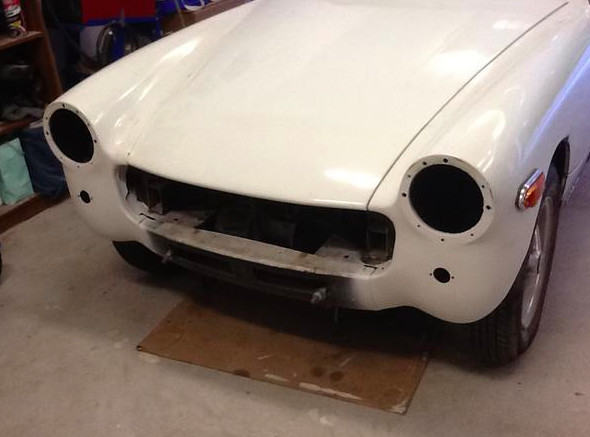 7-15-2014
I had to do a trial fit just to see if what I had I visioned was what it actually looked like. Here are a couple of pics of the motorcycle turn signals installed. The chrome housing fits inside the fender well while just the lens and rubber gasket sit flush on the front below the headlight. I think the scale is correct for the front not too big or small. What do you guys think?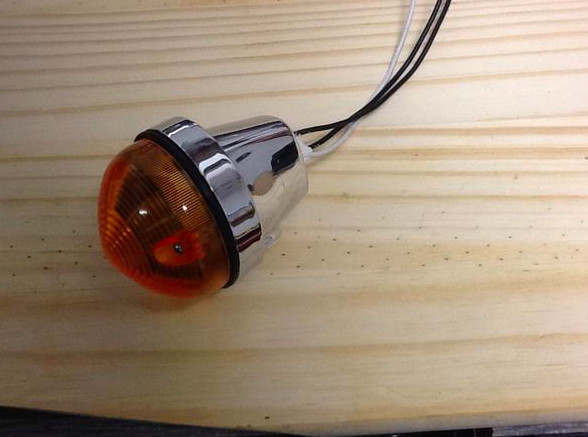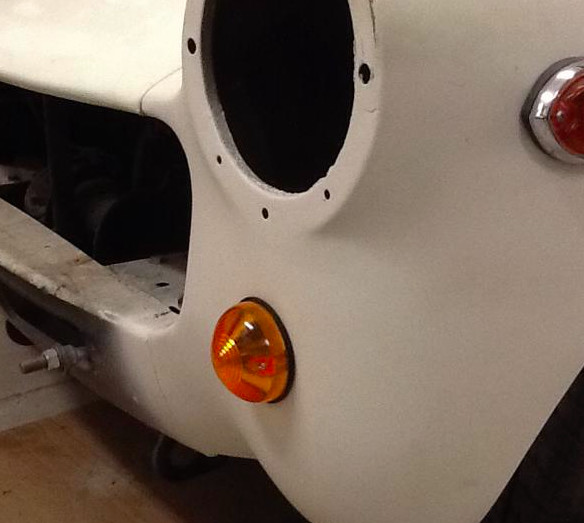 7-18-2014


I got it done and back together. Now that I see it all finished I can see that the used bumpers that I purchased off Craigslist kinda let it down. What do you all think?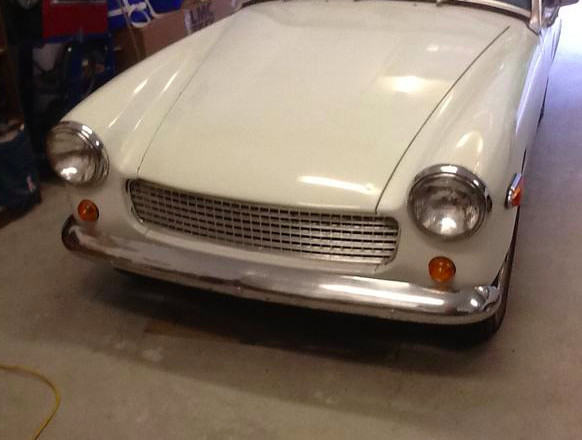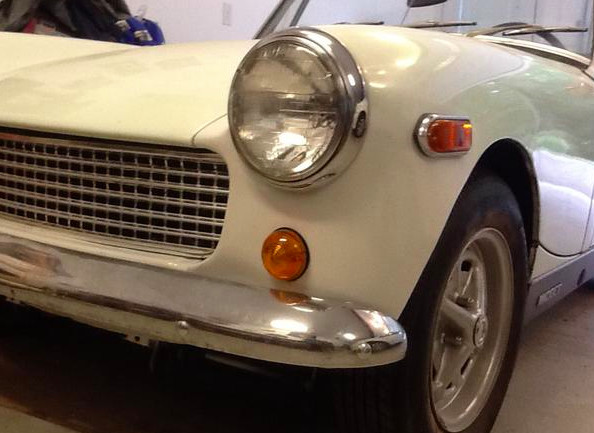 7-20-2014
Well here is what I came up with to help fill the blank. I had this emblem that came with another grill that I bought. I stripped it of all the black paint and then polished it to match the Sprite grill. I still may purchase the grill surround pieces to cover the inside edges of the fender to inner fender area. I look forward to hearing what you guys think.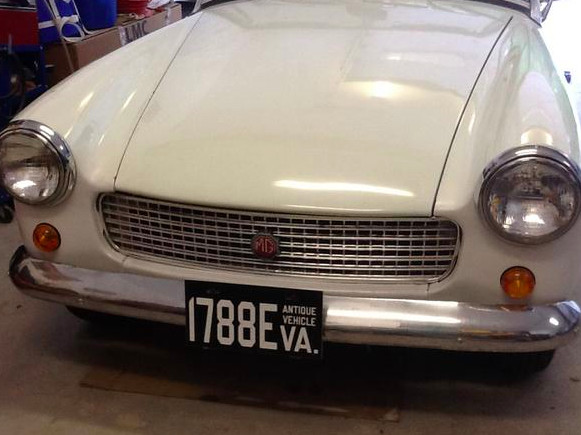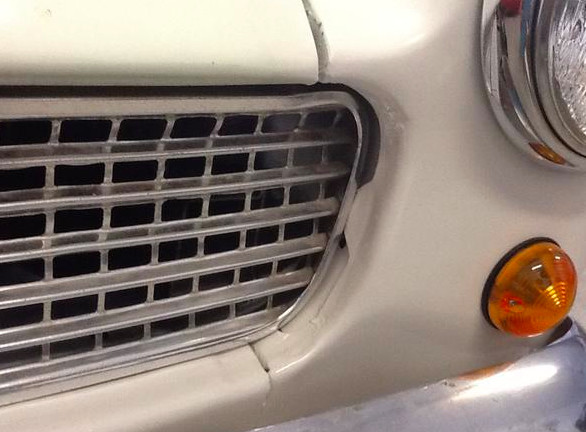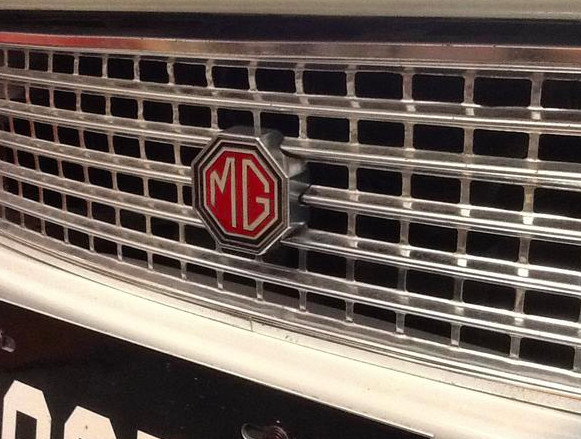 7-21-2014
I was at Home Depot today and happened upon this......it's a perfect fit used as a chrome bezel for the front turn signals lamps. They are made of plastis and have just enough flex to bend to the fender contour. It does look much better with a touch of chrome as you suggested. Thanks for all the advice. That's what I love about this forum.