Builds
Monty the Rwd R1 engined tarmac eating Minus by Alburglar
By diyauto
You must be logged in to rate content!
3 minute(s) of a 160 minute read
Monty the Rwd R1 engined tarmac eating Minus
Compliments of Alburglar @ http://www.theminiforum.co.uk
8-31-2004
Here he is in all his glory.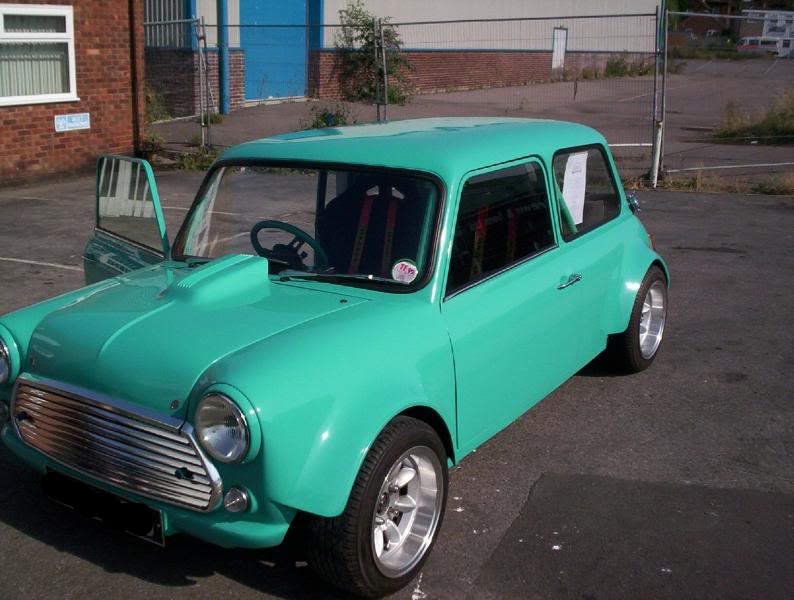 And from the back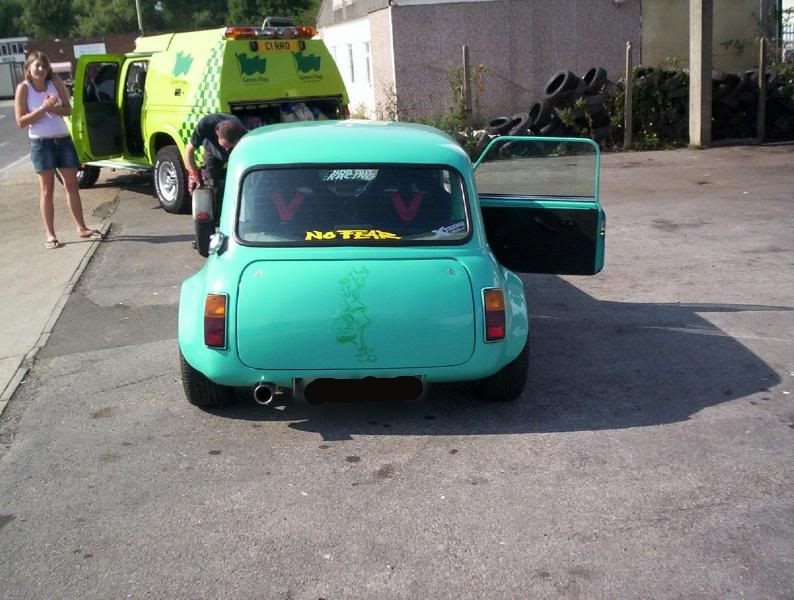 Carbon fibre interior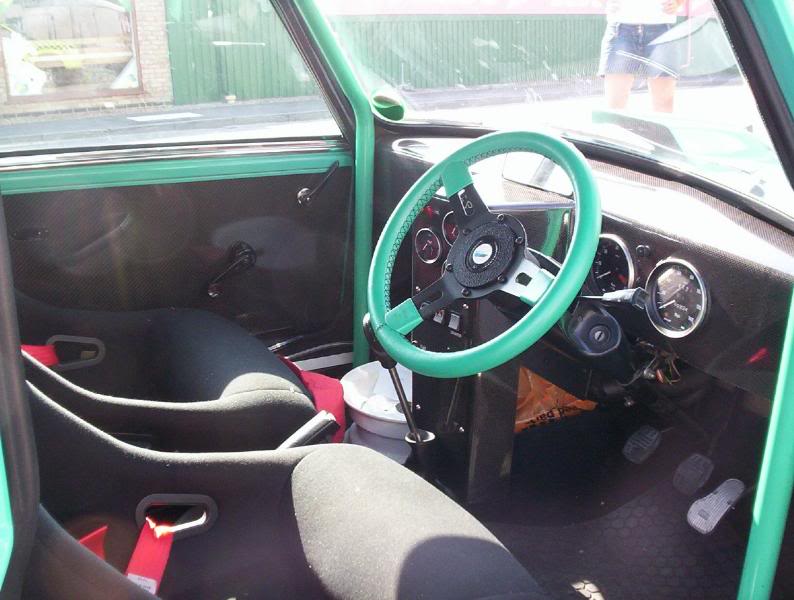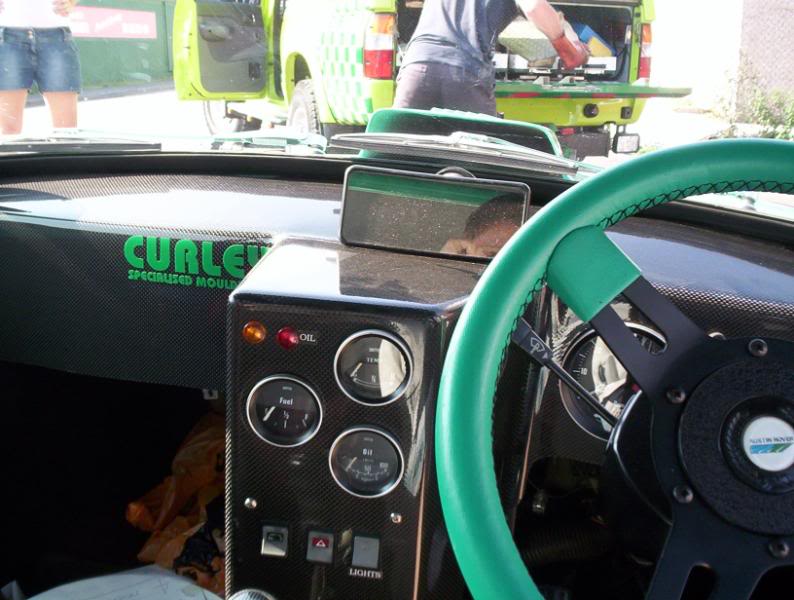 Bought him at Southern Mini Days and have been sorting a few niggles out.
Mainly because it was sold as a non-runner.
Luckily this was just because it had been sat since 1999 and so needed new fuel and a new battery.

Also the last owner had not realised that the electronic ignition was turned off, hence no spark, tee hee.
I bought it for £3,000
However it was not all good news. It was sold to me as a 1340 mg metro engine and box all professionally gas flowed skimmed and polished with kent 276 cam, omega pistons, LCB, RC40, fully lightened and balanced.

... Too good to be true, well it was...
Have had the engine out and looked at by Bill Richards Racing (mini race car prep)
He gave me the bad news.
I had been conned!
Engine and box were off a f*cking austin allegro. But worst still is that there are no Omega's, just really cheap sh#te pistons and cheap crank, conrods and bearings that don't even match. So engine won't last too long.
But not all bad news:
Knew I had to replace the gear box anyway and now have 4 straight cut gears in A+ casing. It does have a Kent 276 cam, it has a mildly gas flowed and polished Coopers S head overbored +60thou to 1330cc.
Flywheel is lightened but is a bit cack.
And all the external stuff is good.
It should be back on the road in a couple of days and I can then turn my attention to SMURFY again.
And here is what I just bought on ebay:

EATON M45 SUPERCHARGER

THIS SUPERCHARGER WAS REMOVED FROM A BRAND NEW MINI COOPER S, AS IT HAD THE JOHN WORKS CONVERSION CARRIED OUT.

COULD EASILY BE FITTED TO MOST OTHER VEHICLES AS IT IS BELT DRIVEN.

Winning Bidders:Only bid if you intend to pay. Payment required within 5 days of auction ending. Buyer to collect or pays P&P. I accept cash, cheque, postal order or Paypal - GBP only, no other currency. Overseas winners welcome, I accept Paypal only.

Good Luck Bidding

(PS: This Bid is only for the Supercharger it does not include the belt or the cover, in the picture)