Builds
Project Cliff - The Cherry Red Thirty by stretch tech
By diyauto
You must be logged in to rate content!
8 minute(s) of a 220 minute read
Project Cliff - The Cherry Red Thirty
Compliments of stretch tech @ theminiforum.co.uk
12-16-2011
hello TMF, welcome to the restoration of CLIFF my 1989 cherry red mini thirty anniversary special.

hi, I'm Rhys and i have finished my GCSE's earlier this year. my parents were so happy with my results that they said that they will buy me my first car. the day after collecting my results, I set out to find a mini. at first i wasn't really bothered what mini i got as long as it was a proper mini and it was mine but i started to think about money. I only have a limited budget and i thought that if i got a standard City or Mayfair then i could end up spending and spending until I'm happy with it. So i decided to get a limited edition and restore it to original condition as it would hold it's value more, i finally decided on a thirtieth anniversary edition as i loved the interior and the other differences to the standard model such as bigger fuel tank, rear heated window and servo assisted disk brakes. after three long months of searching magazines, local car dealers and scrawling the internet I finally came across this sorry looking mini thirty. it was on eBay with no reserve but it had a lot of interest in it. my dad phoned up the seller to arrange a viewing and to see how much he wanted for it as it was down in Cheltenham which was 2 hours away, he said the first person to offer £950 could have it...3 hours later me and my dad were driving back up the M5 in my first car.



driving back i started looking through the log book and history and found that the mini is called CLIFF and he was exported from production (i don't know to what country yet but i'm on it, if any one can help me with this then it would be appreciated), he was then imported back to the uk in 1998 and so the rust isn't too bad for the age of the car, he has never had a panel replaced which is exactly what i wanted so that i am not trying to fix peoples previous bodges. i am the seventh owner and he has done 100,000 miles.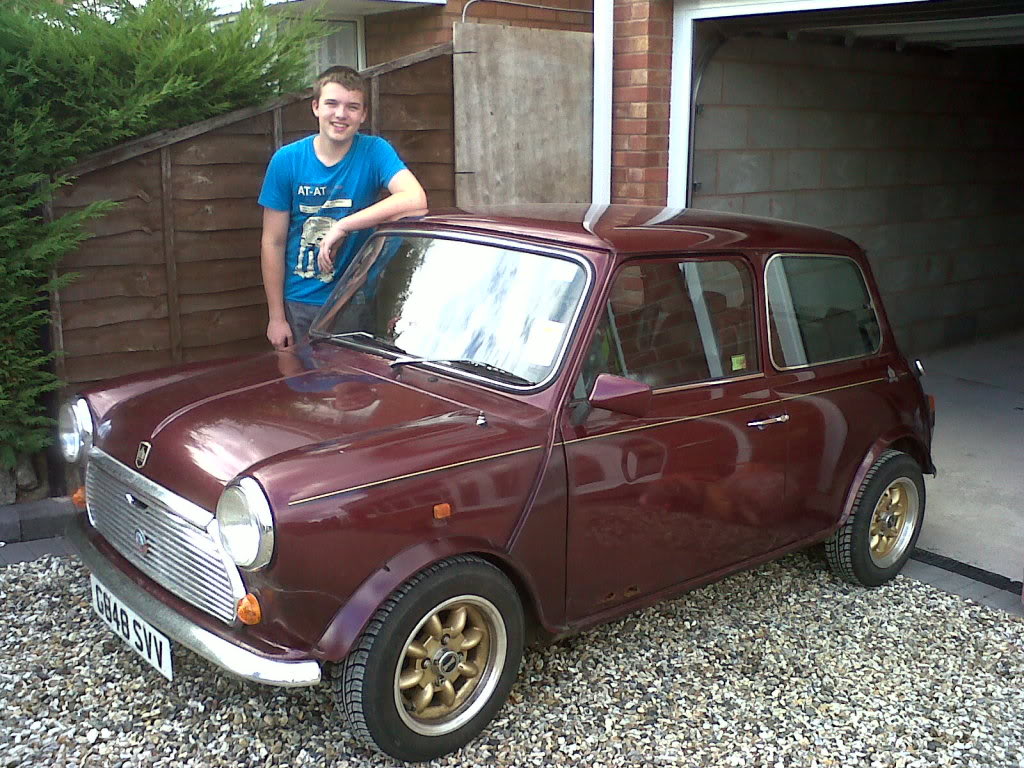 i am planning on doing a full restoration to original condition.

updates all week as the restoration has been going on for around 4 months now so watch this space.

what do you think?

cheers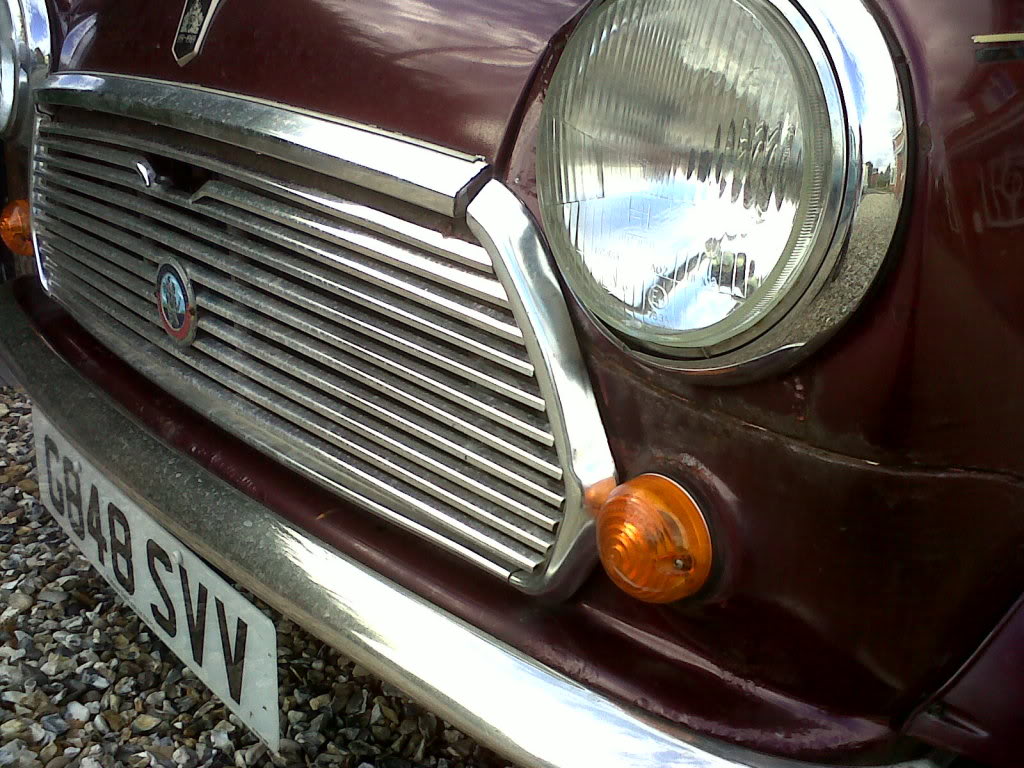 rust around the head lights, wings and front panel.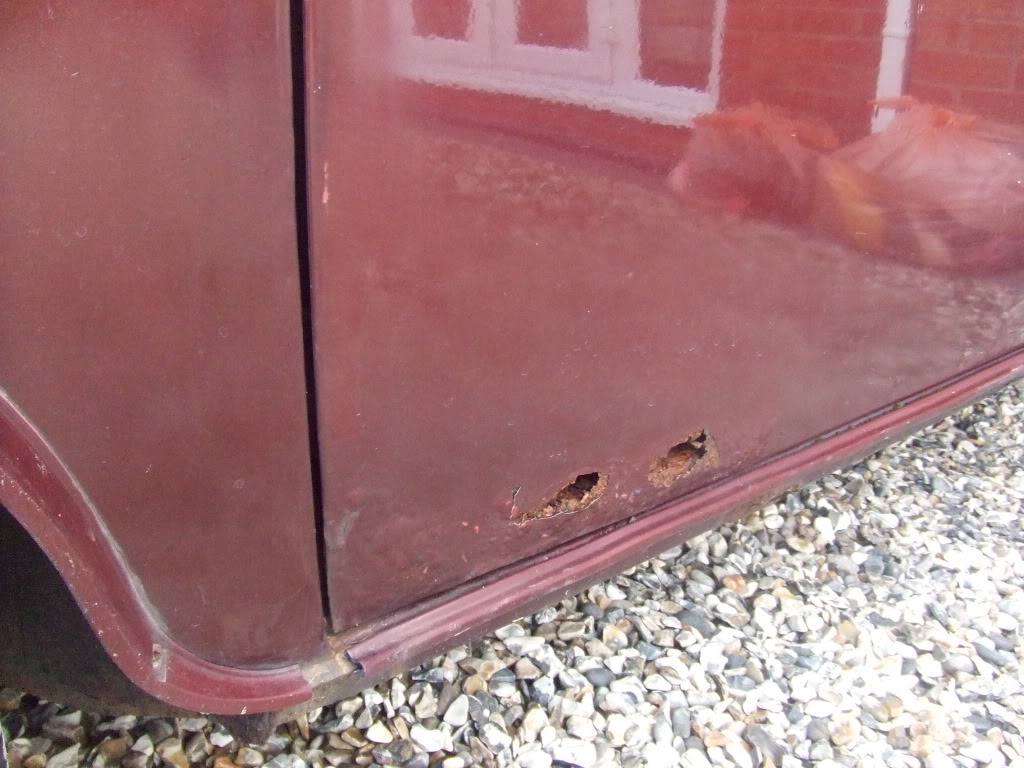 one very rusty passenger door, definatly needs replacing as the the lower frame is also rotten.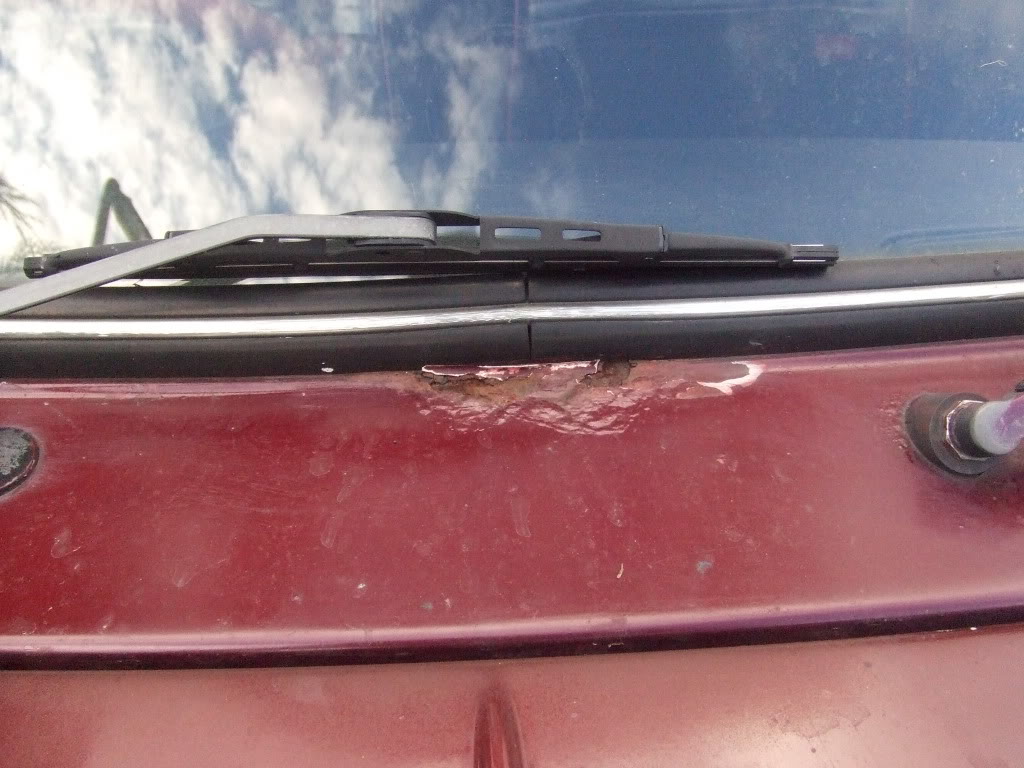 rusty scuttle.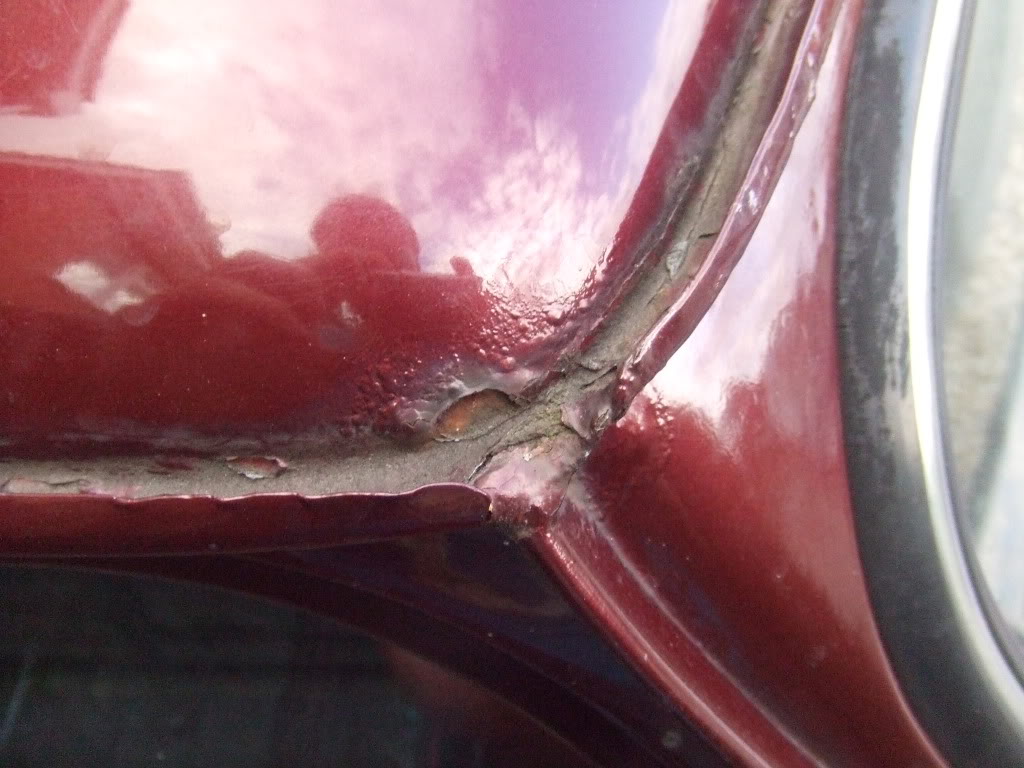 rusty drivers roof corner, hopefully it is just surface rust and that this section doesn't need replacing.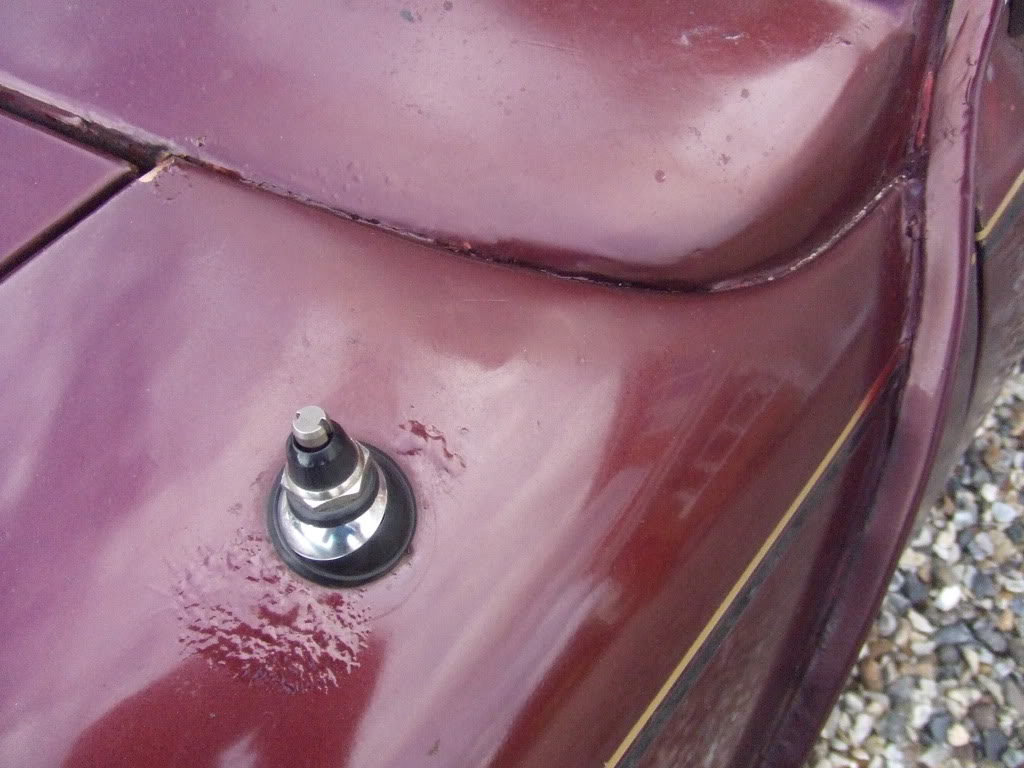 rusty near side wing.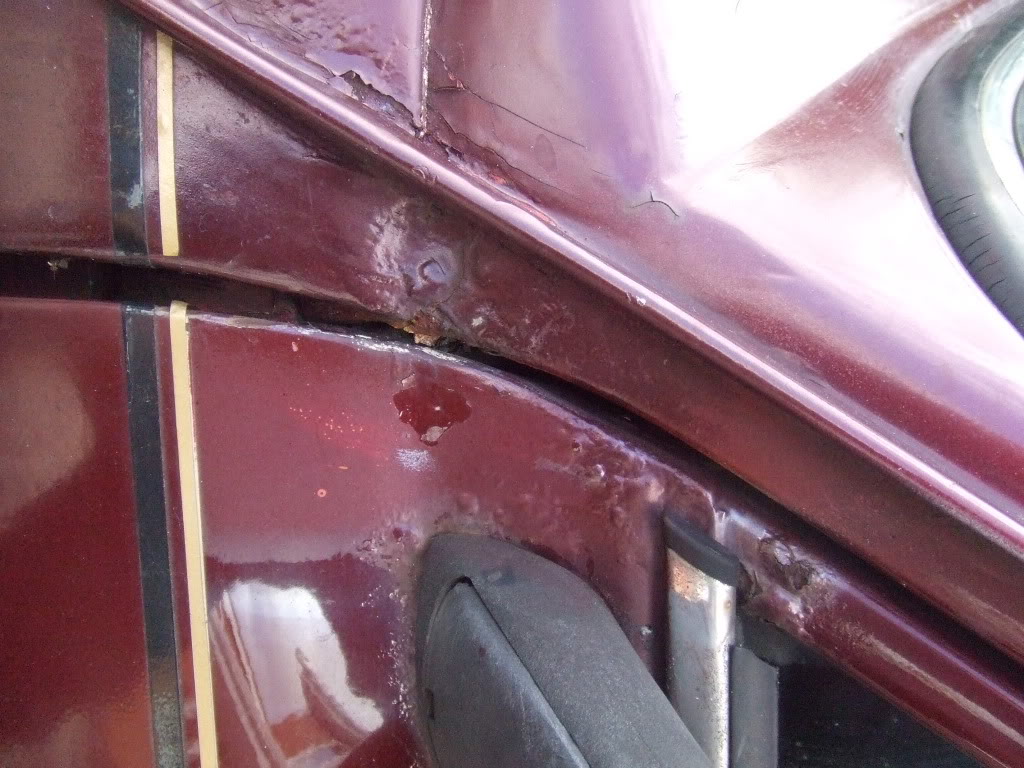 more rust on the passenger door and top of a panel.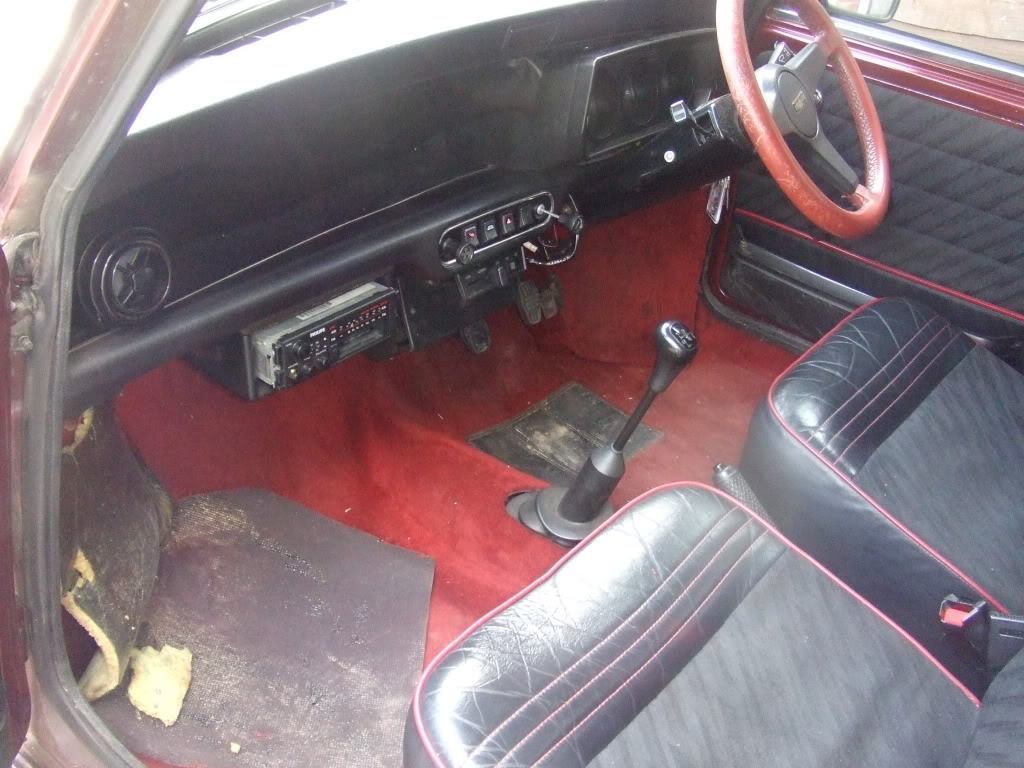 the passanger side carpet around the wheel arch wouldn't stay up as i pulled it bac to check for rust on the bulk head...there isn't any...YET. every thing on the dash works apart from the radio but i don't think it is the original any way so i am probably going to get a new one with a USB input for my iphone. the speedo has reset recently as CLIFF has done 100,000 miles so it only has 625 miles on the clock.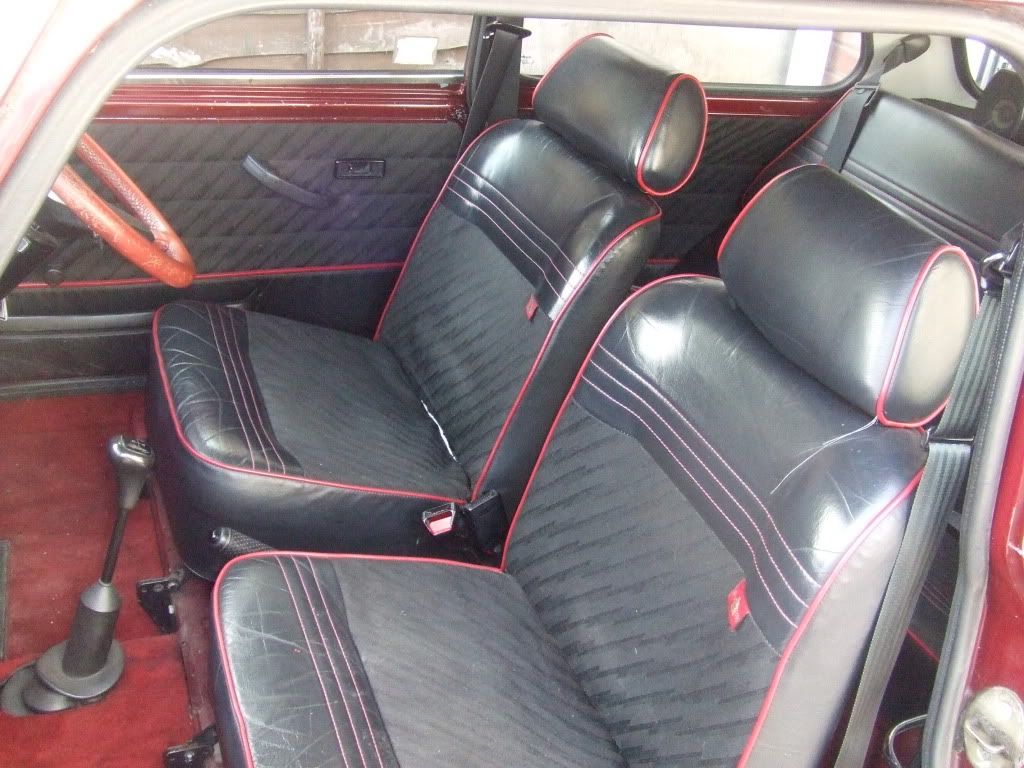 near mint condition original half leather interior. the interior of the thirties was the same as the later coppers but it has a thirty crest sown into it rather than the copper crest.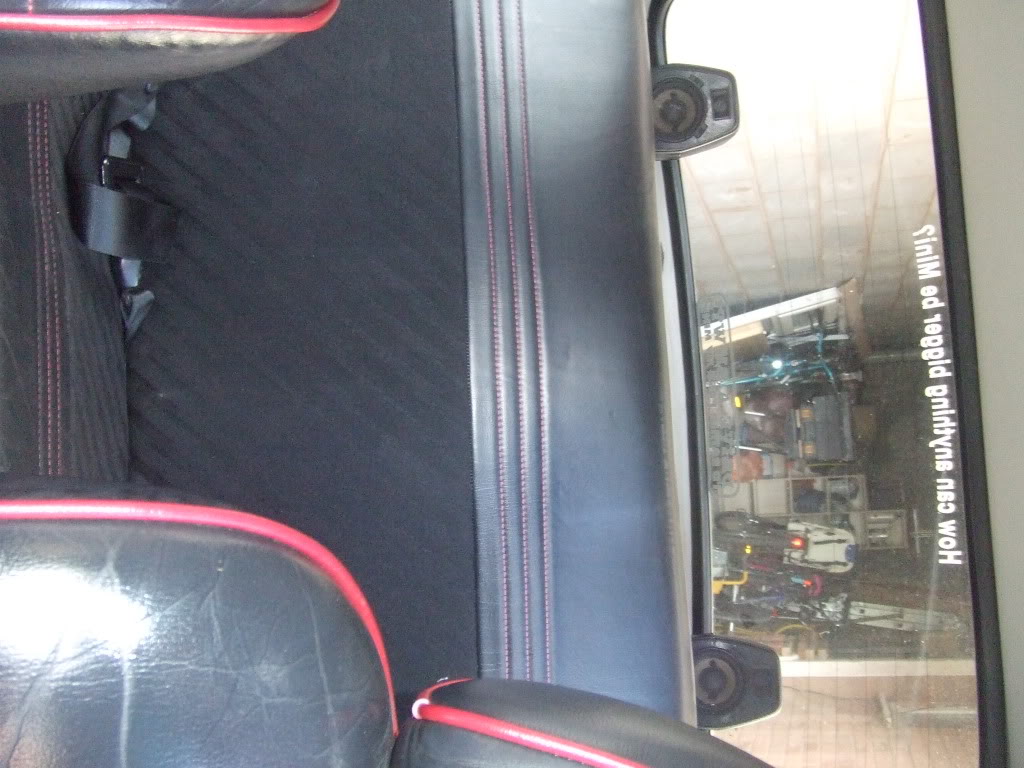 the rear seats look as if they have never been used and the original speakers are still in the car so there aren't any holes cut in the parcel shelf.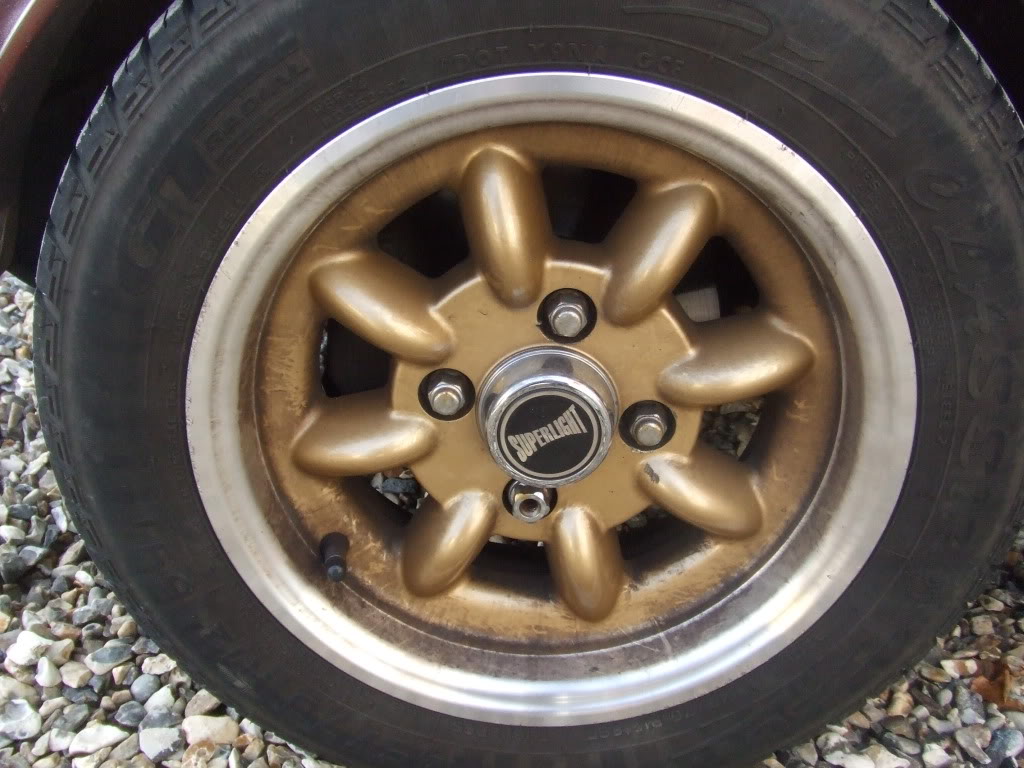 brand new set of gold super lights and yokahama tyres where on CLIFF when i got him but i think they suit the dark cherry red body colour and they match the gold decals. at least thats one less expense.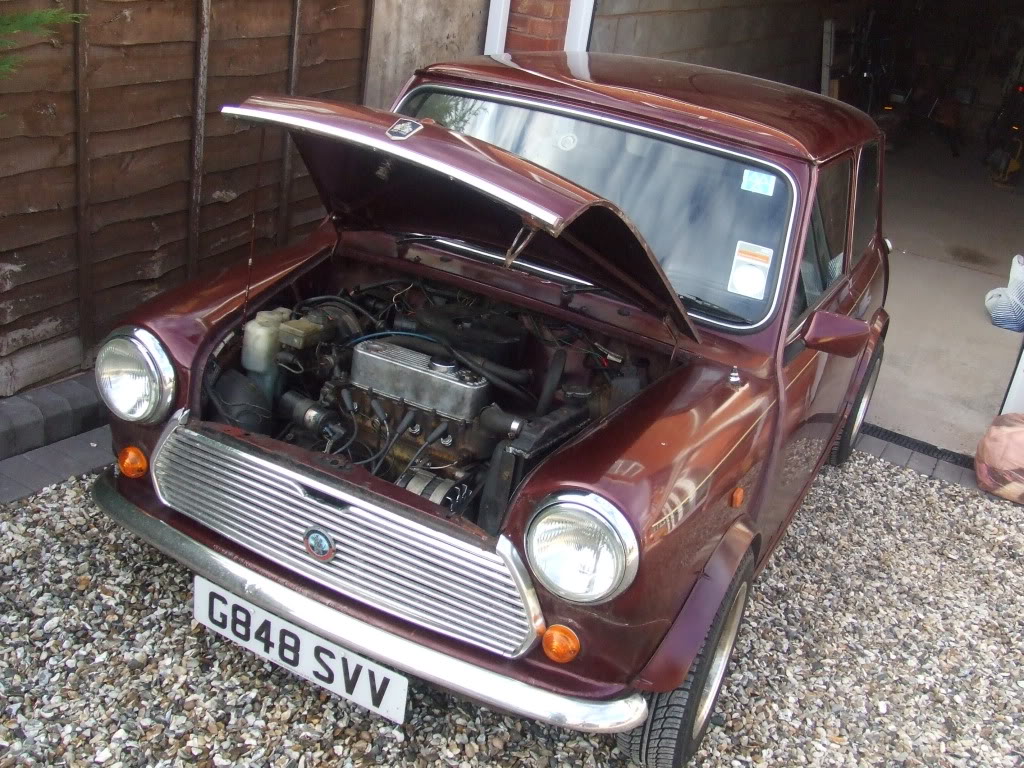 a very tiered looking engine bay, this isn't the original engine which is a shame, it is a replacement 998cc unleaded engine from a 1985 metro. can you spot what is missing ?...there is no pipe leading into the air filter, it must of fell off on the 2 hour trip back to Tamworth.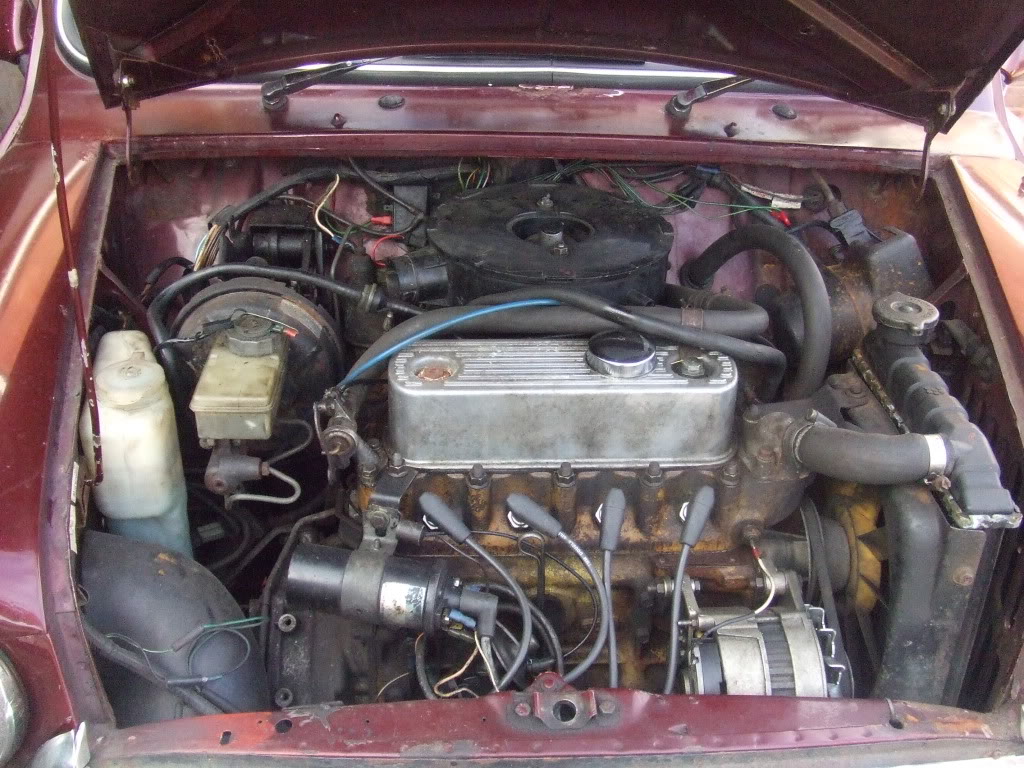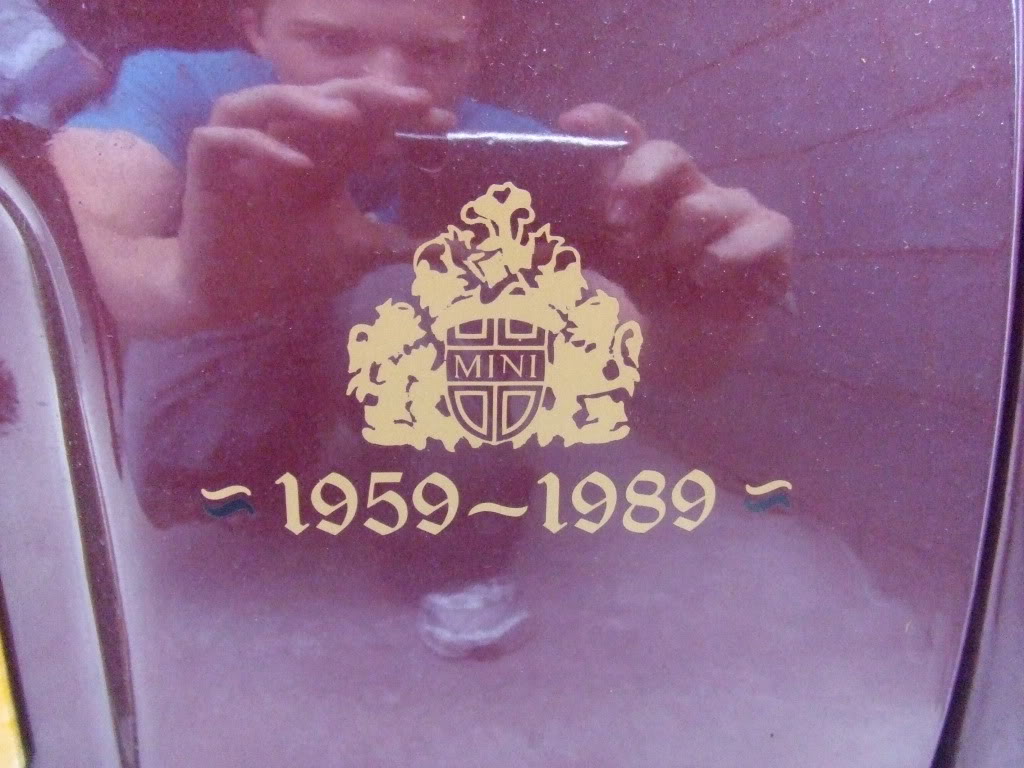 very faded decals...you can really tell that this mini is original.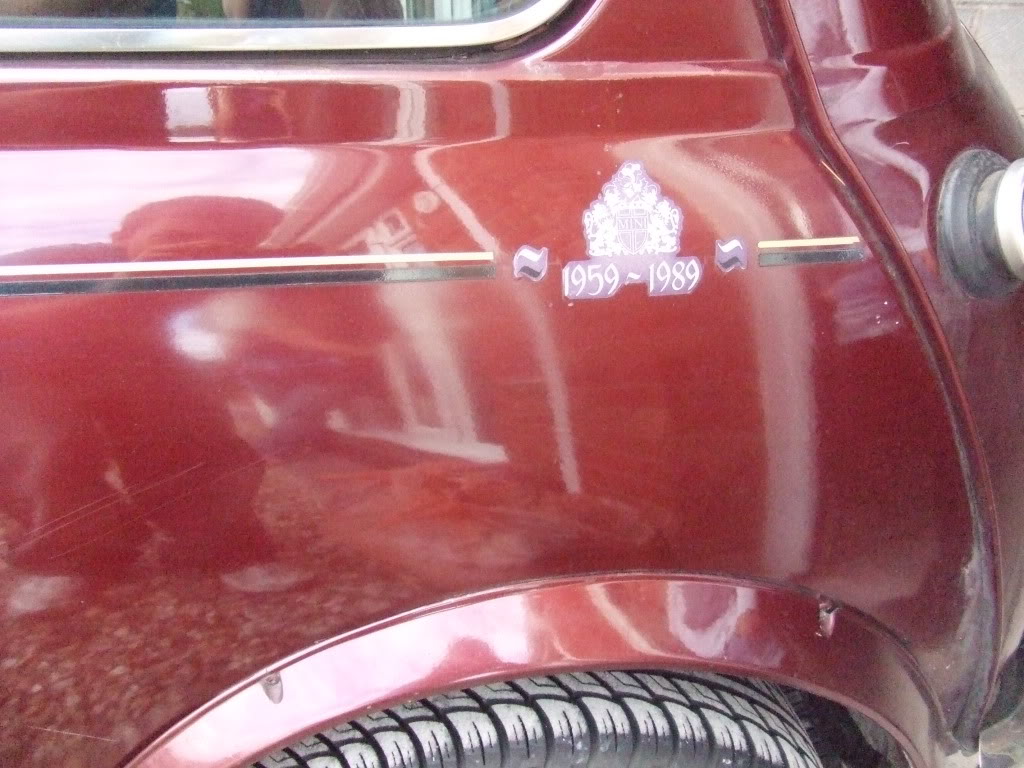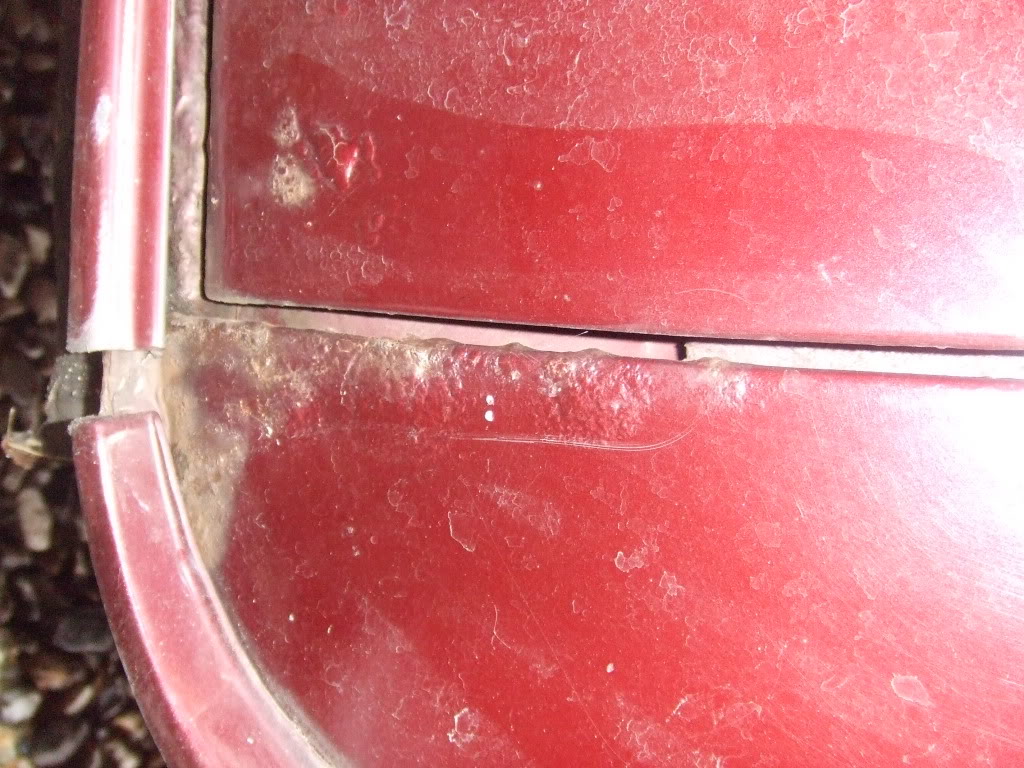 yet more rust on the off side a panel and drivers side door, this door could probably be reskinned as the rust isn't as bad on this side but i have heard that this is a difficult task to get right.
RESTORATION BEGINS - 29TH AUGUST 2011

me and my dad start the strip down, we begin with the interior as this is going to be a back to shell restoration.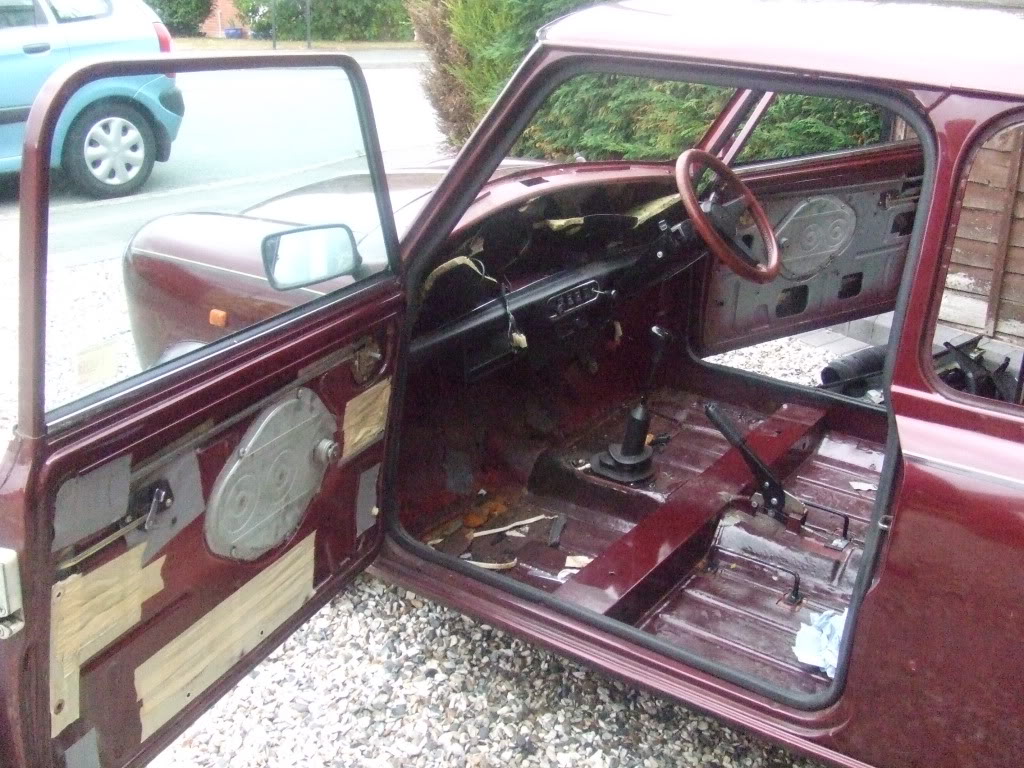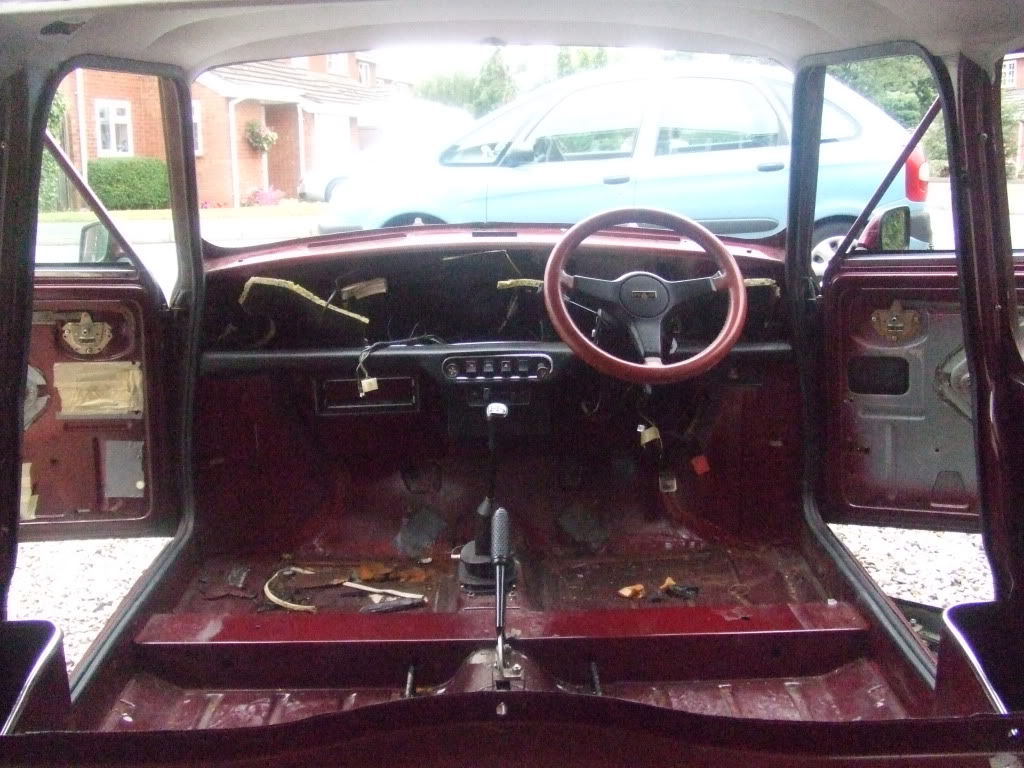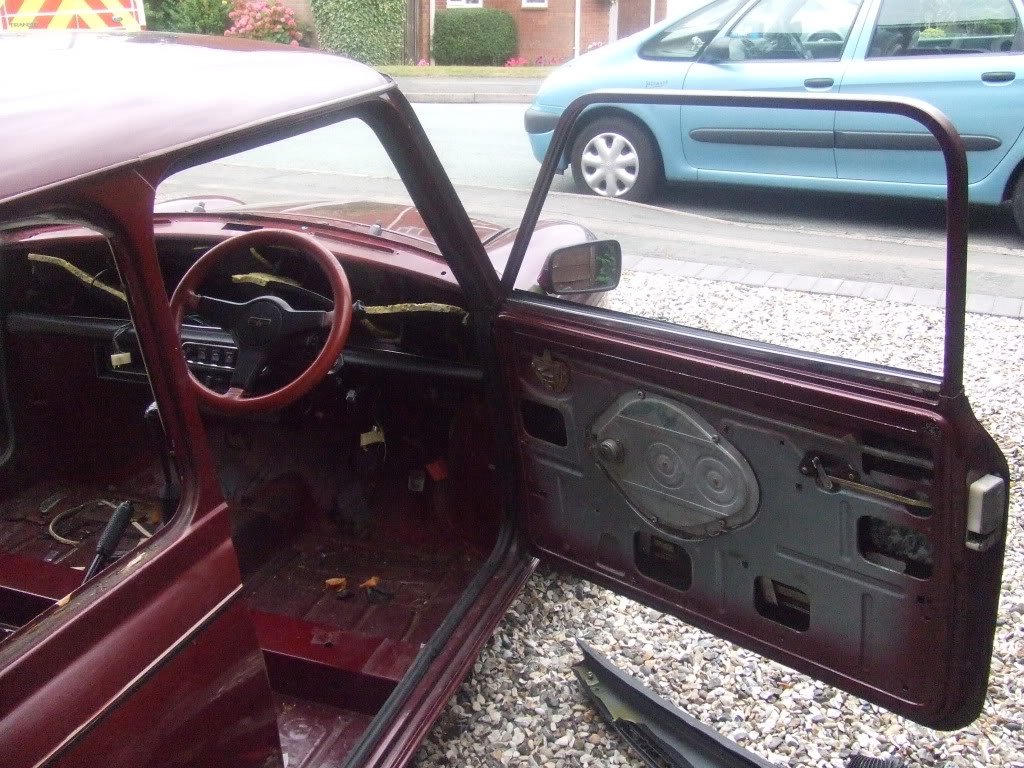 interior out
the floor pans have been buckled and pressed in by some one jacking the car up using the floor pans rather than the jacking points.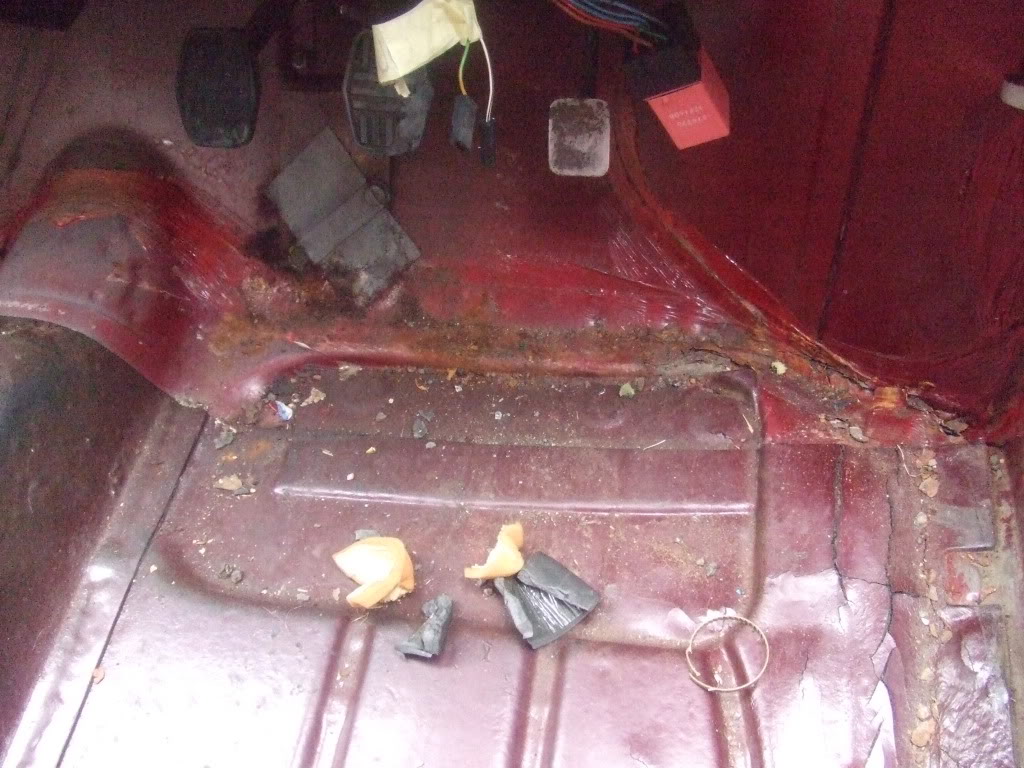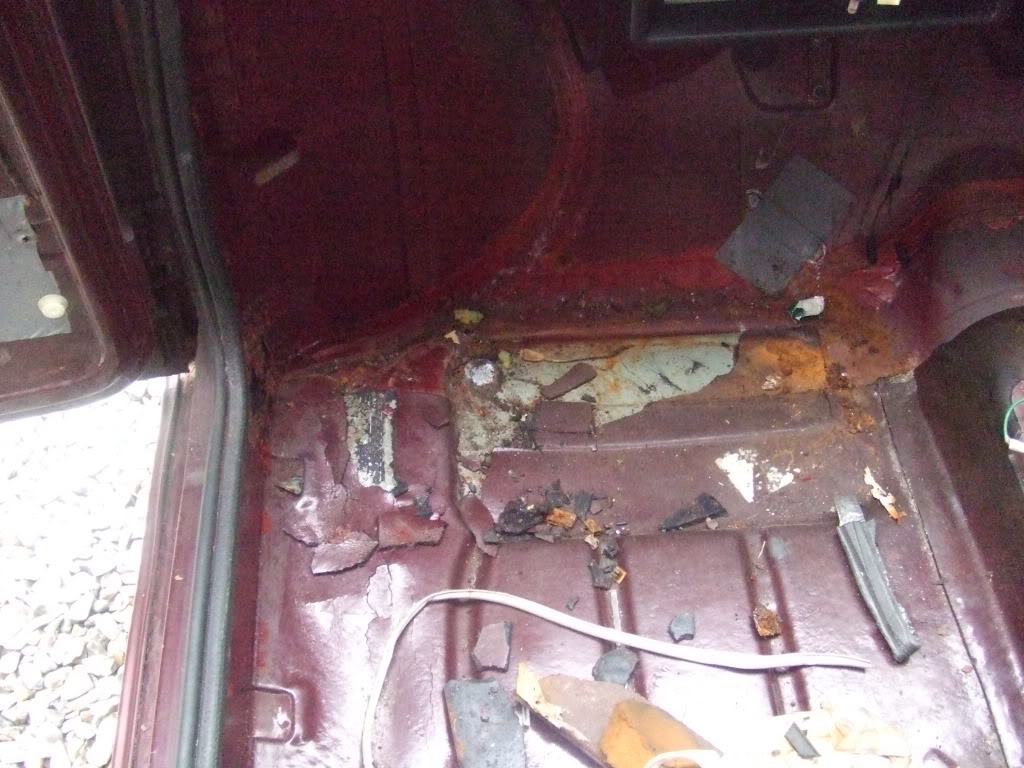 evidently water collected in the front floor pans and rusted the floors through, hopefully it won't be too bad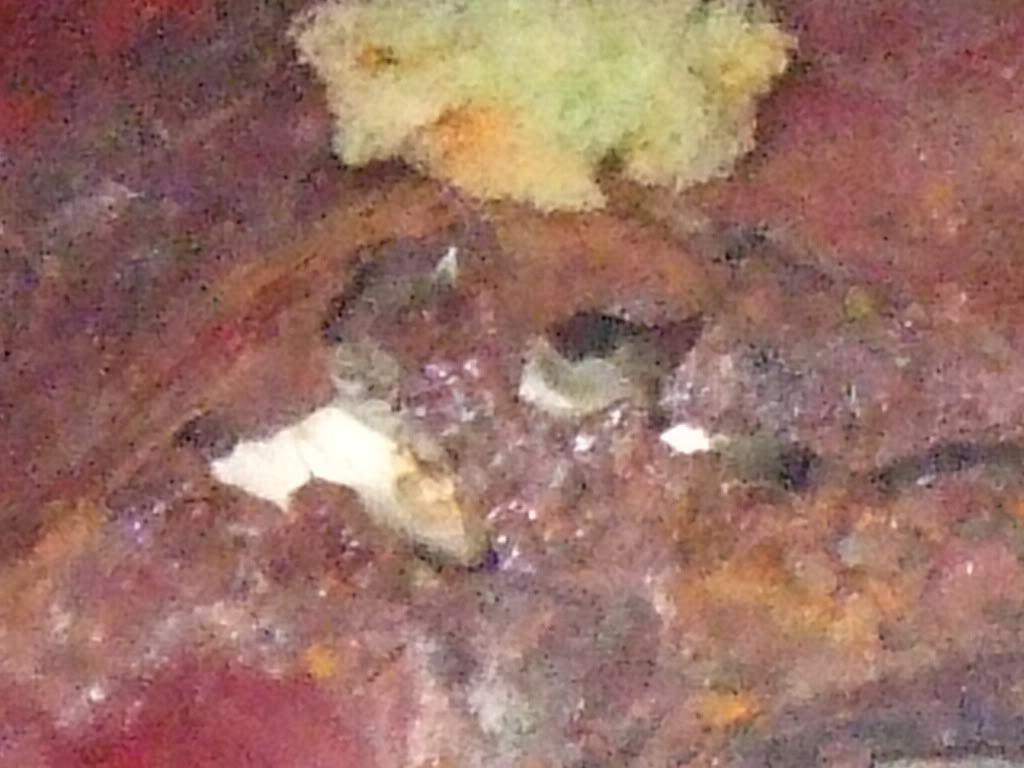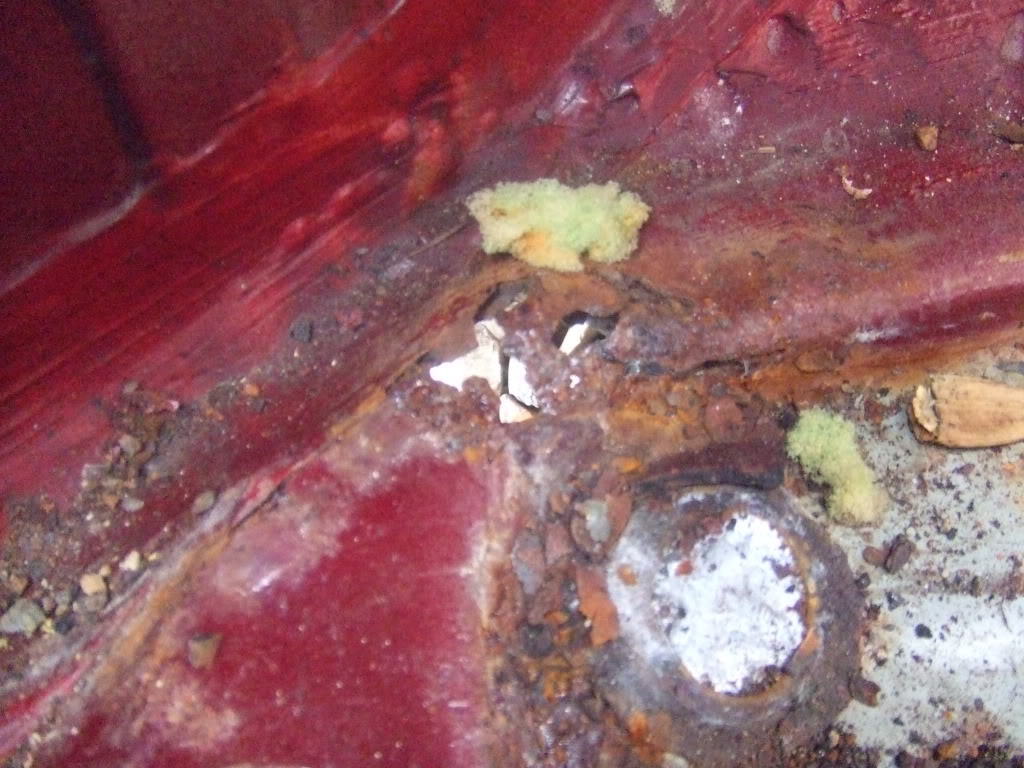 rear bins don't appear to be too rusty.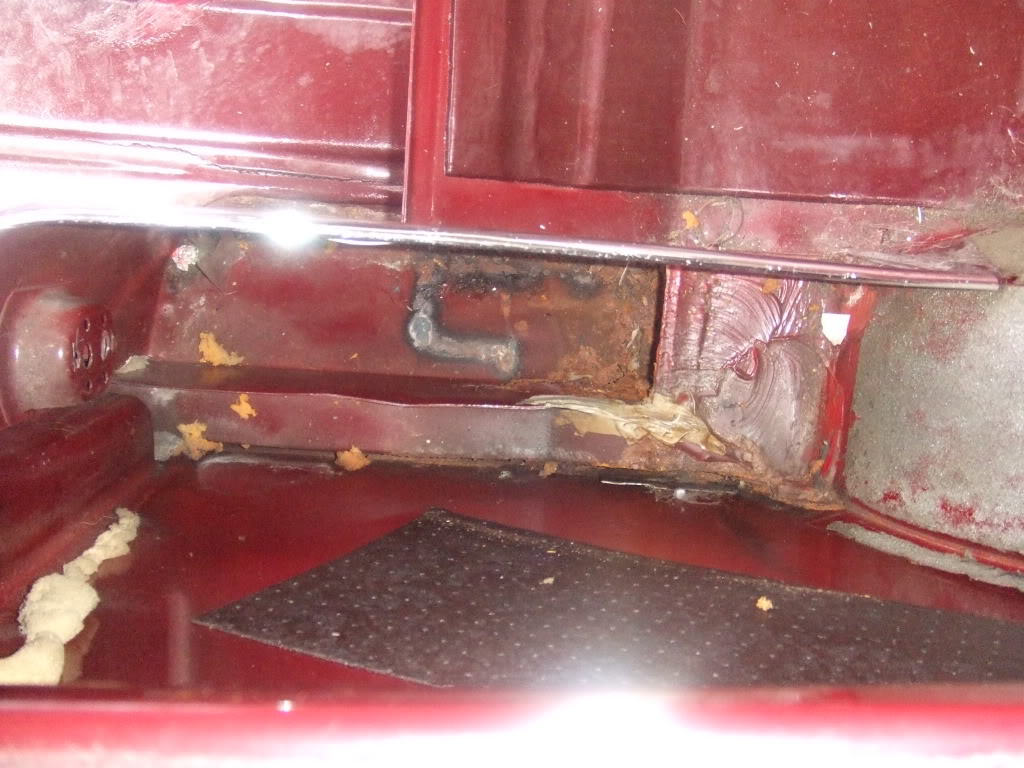 the rust in the scuttle turned out to be down to the window screen rubber being fitted so the join was at the bottom so letting water in, I'll be getting a heritage scuttle as i have heard that pattern scuttles cause problems when refitting the wind screen.