Builds
Project JetBLICK by JetBLICK
By diyauto
You must be logged in to rate content!
13 minute(s) of a 162 minute read
Project JetBLICK
Compliments of JetBLICK @ theminiforum.co.uk
12-18-2006
Hiya



This is a little formal intro for me and my ongoing project. I joined the forum a while ago, and you may have seen a few of my posts dotted about, but i thought I'd properly show you all my bab and our story so far, enjoy....

Well, she started life as a 1988 Jet Black. In the end of October '04 she was bought for the grand sum of £950 with 40,000 odd miles on the 998, from a lad in Essex

To be fair tho - i do think it was his missus' car, as it was fairly standard and he had his own (very nice) 1380.

Anyhoo, when i got the car it had already lost most traces of being a JetBlack. It had white cooper stripes, a pinstripe and a chrome grill *mmmm shiny* First thing i did was add angel eye headlights and 4 angel eye spots, the clear rear lenses, and a stage1 kit.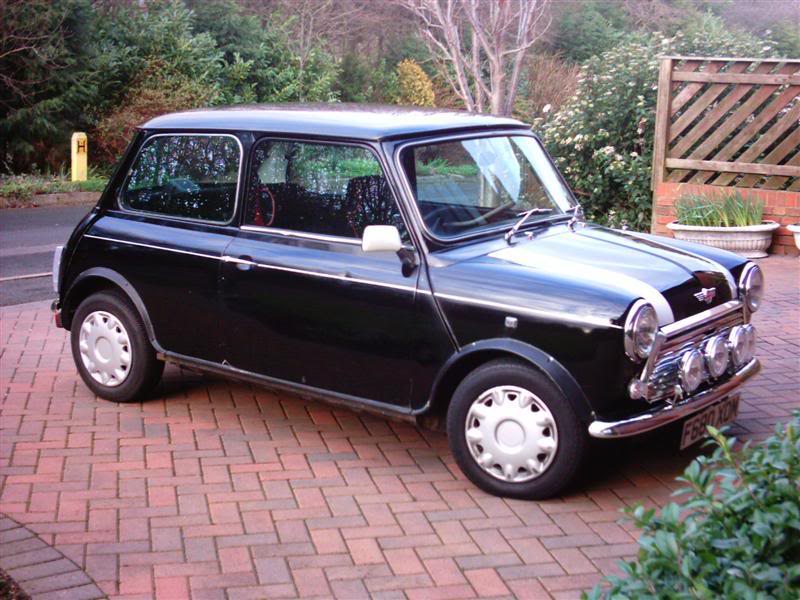 Then over christmas i got and fitted some posepacks and luverly white centre 12x6 minilights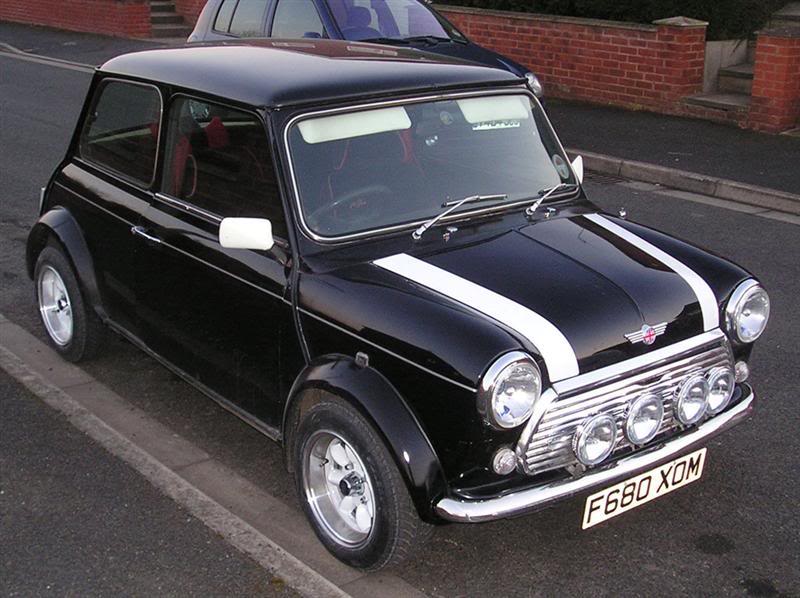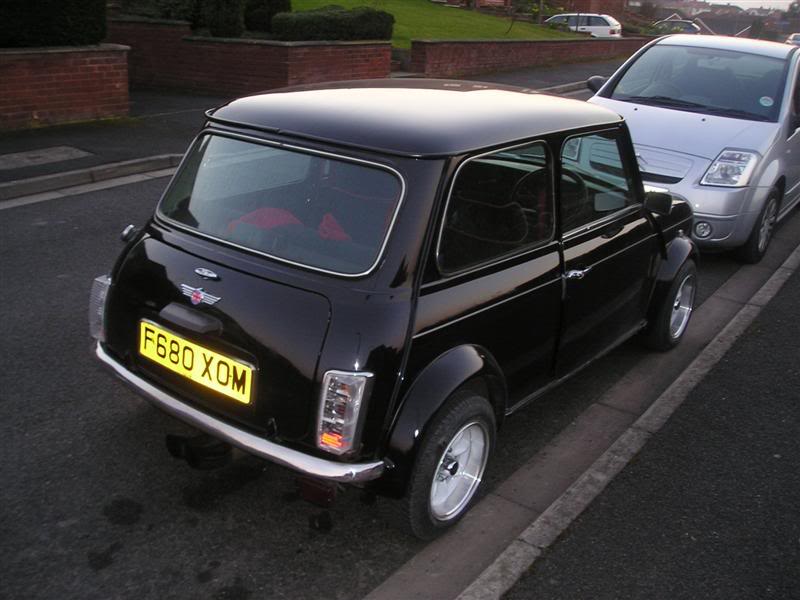 Passed my test Feb '05 and 4 weeks later stacked it in the back of a golf

After lots of arguments and shouting with the insurance company, finaly got it repaired for a very very reasonable £500, which i wasn't too bothered about because the front was rotting away anyway.
When i got it back i decided not to put the stripes back on, as i thought it looked better without

We had lots of fun that summer, we road trip'd to nuki and she behaved all the way there and back (6 hr round trip)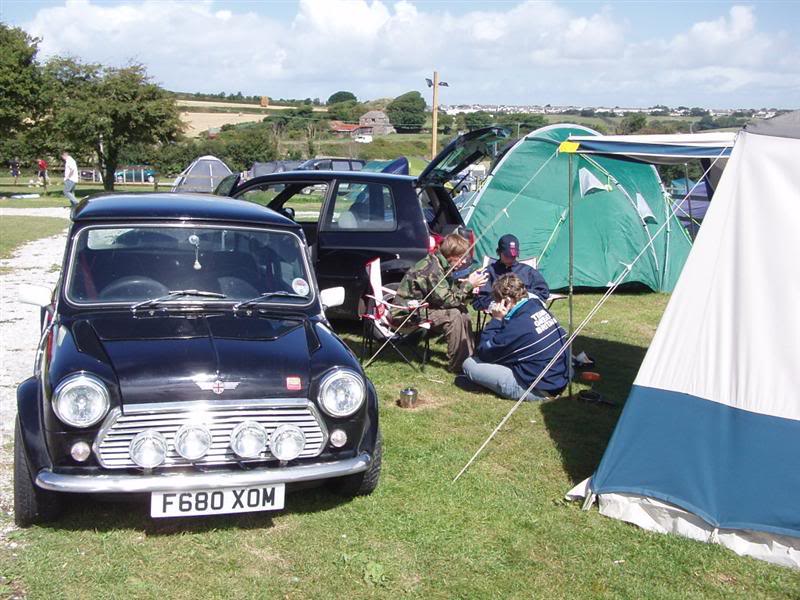 Then off to uni that year, and she must have got pissed off from me neglecting her, because come christmas hol's she was a [email protected]! Kept going wrong, and when i finally fixed her got her running sweet as a nut, on new years eve, she decided that life wasn't worth living and sent me into the middle of an island and up onto a sign post. Later we found out there was a crash on the same roundabout earlier in the day and oil was left in the road *tut tut* Unfortunatly the roundabout lies on the boundery inbetween worcestershire and gloucestershire, and neither council will own up and because we had no good evidence, there was nowt we could do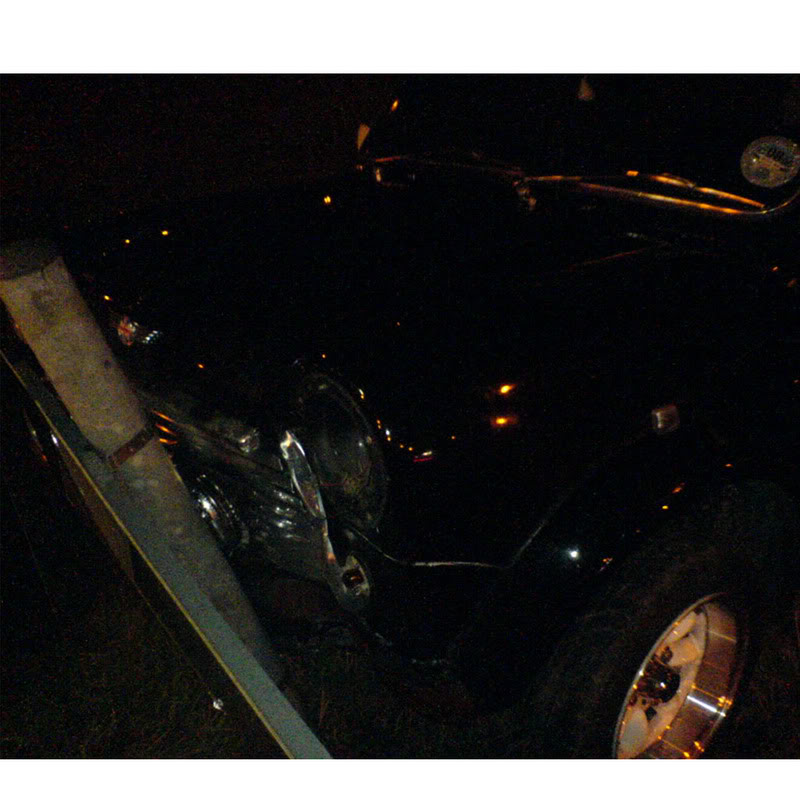 And to this day that post i bent still hasn't been fixed....

Anyhoo, enough rambling, this is where the fun starts properly


:D:D.....

Me Dad's house don't have a garage, whereas before i could take the car to his and he would help me, from here on it was me on my own. My first obstical was trying to convince mother dearest to let me take over our garage, after trying various methods i found that this was a situation that could only be resolved by starting work whist she was out



Car went straight up on axle stands and took all the wheels off - thus making it impossible for mother dearest to move the car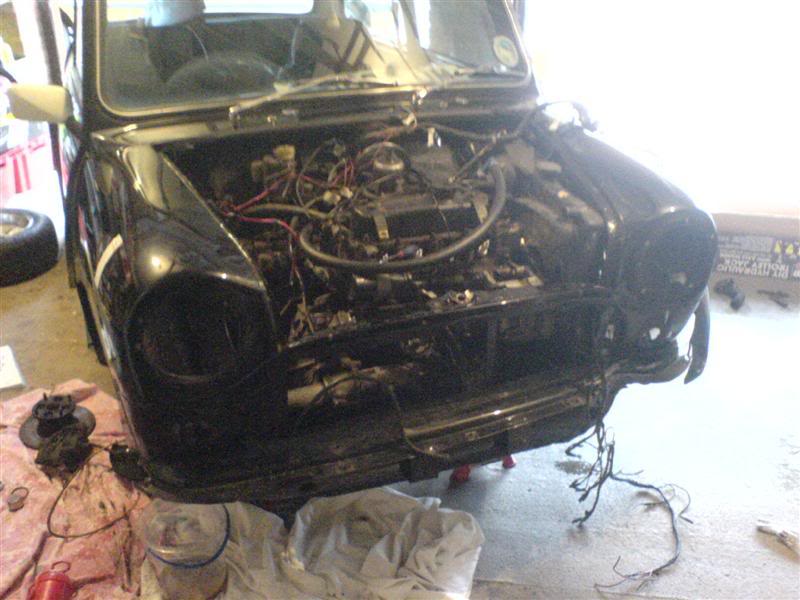 Front off... ...i like angle grinders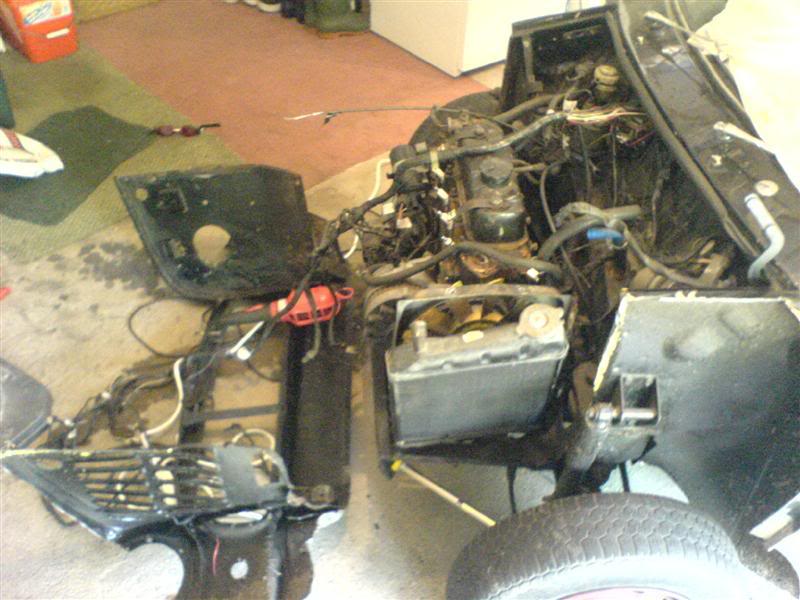 Engine out and strip'd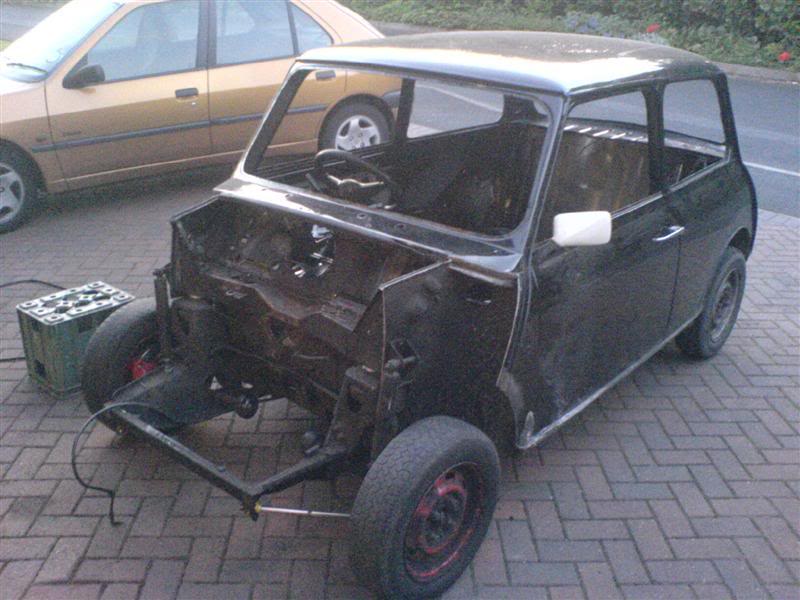 SMB Kevlar front end, CF bonnet and CF boot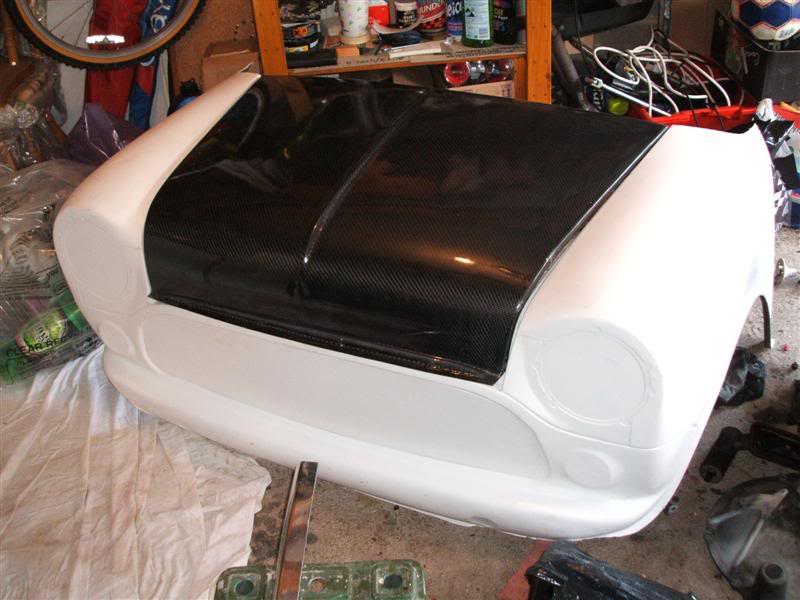 Then got myself some of those fancy flip front brackets from the US of A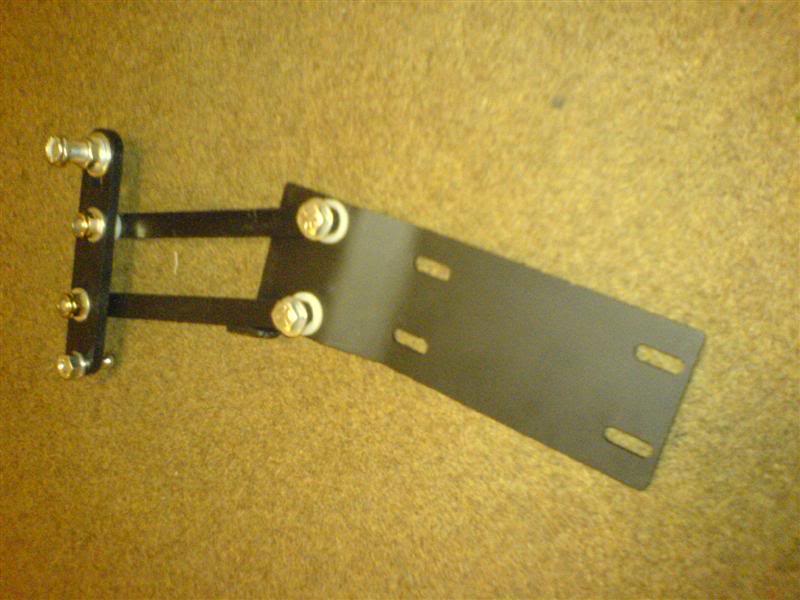 They where a pain in the arse to fit, but we got there eventually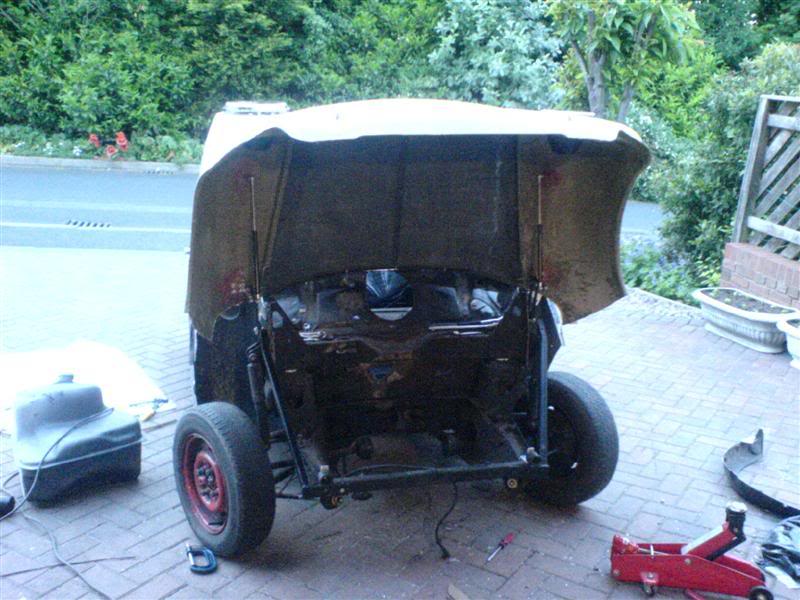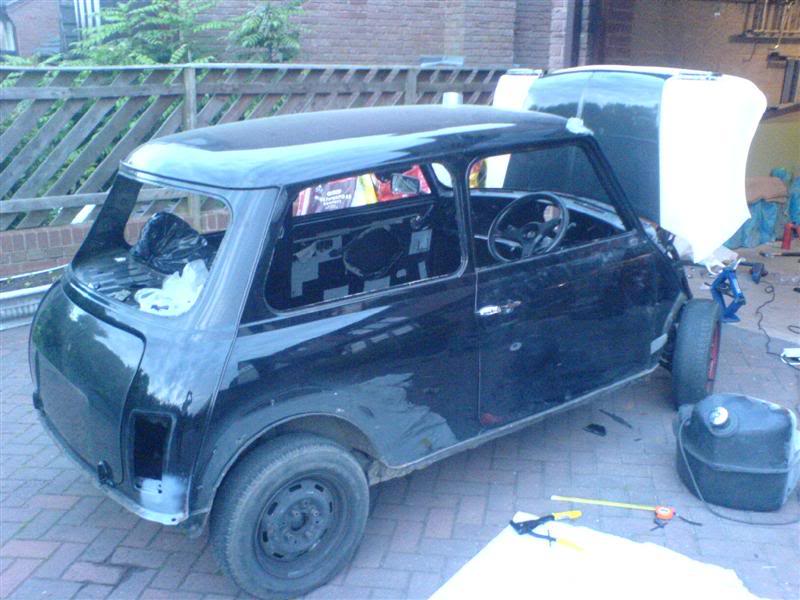 Then various accessories where offered up so the positioning, holes and bracketry could be drilled etc... before the bodyshop.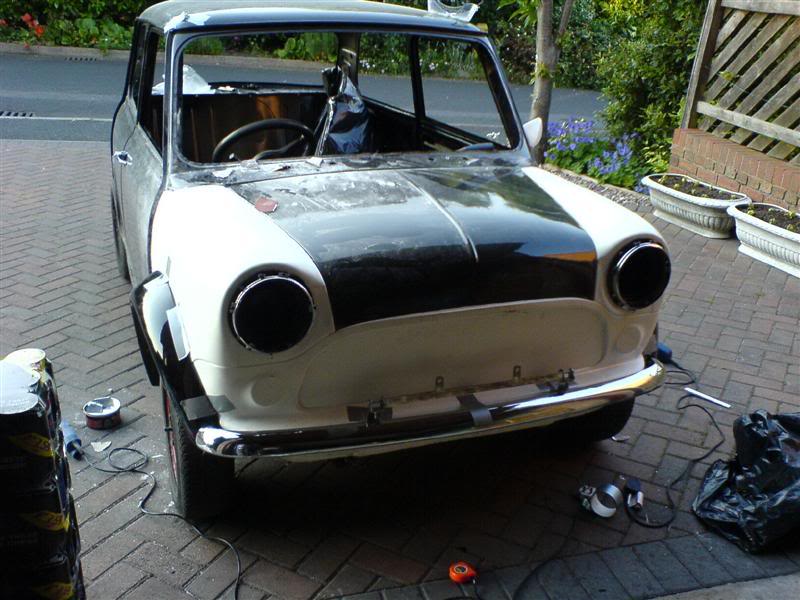 Then the car went off to paint, whilst it was there i sorted the engine out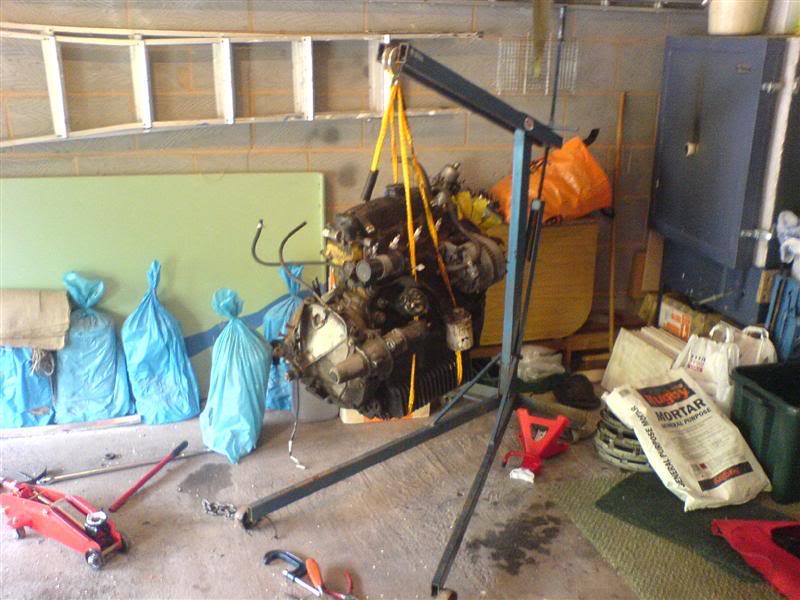 Cleaned a little, before spliting it up (as you can see we have a very tidy garage)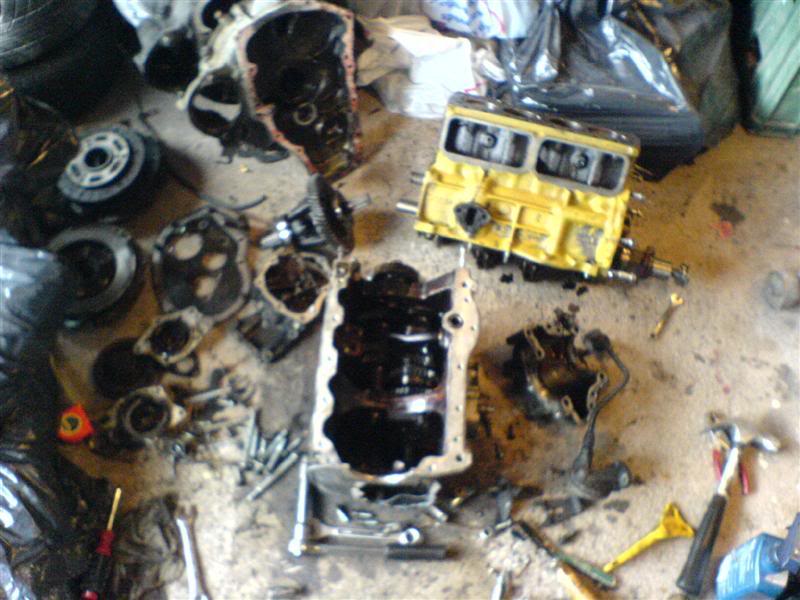 Comparing a 3.1 and the 4.1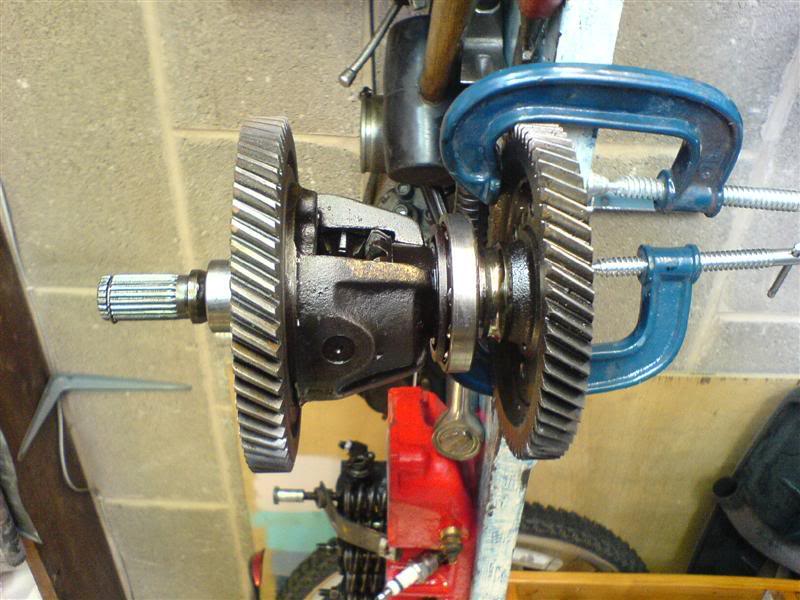 Had the fly lightened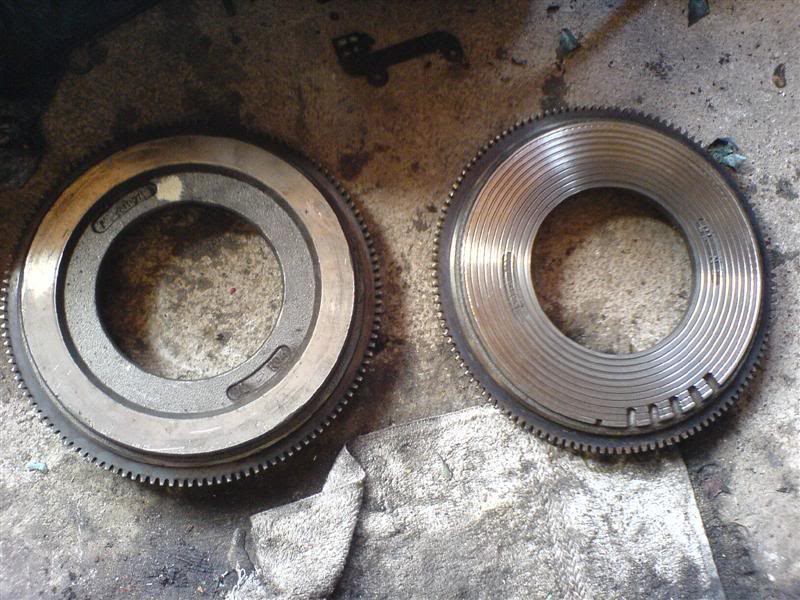 Fitted a kent 286 cam and duplex timing gear - also pocketed the block with my trusty dremel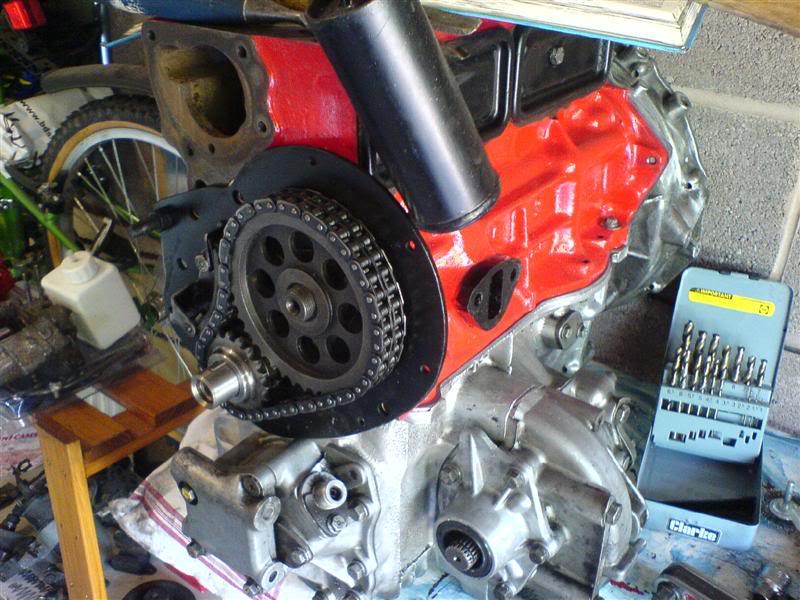 Recon'd the head with double valve springs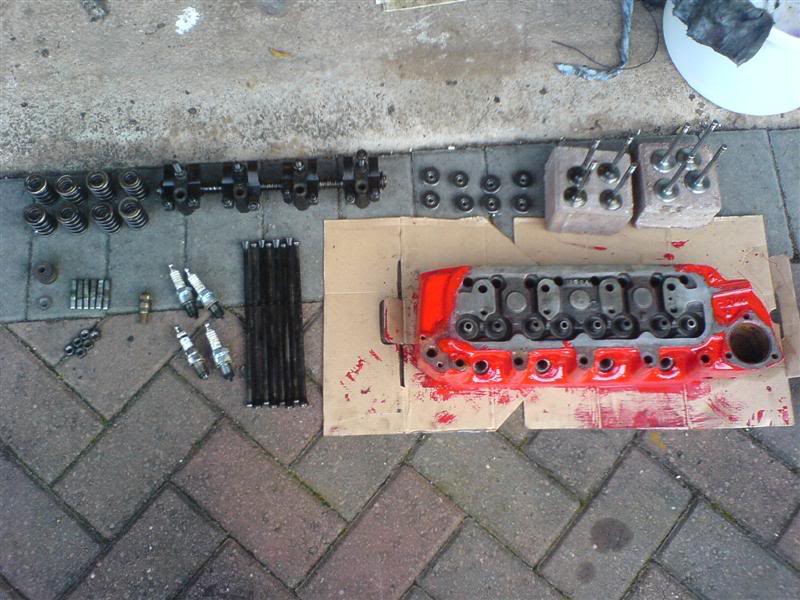 Then put it all together with the carbs after a good clean and fresh paint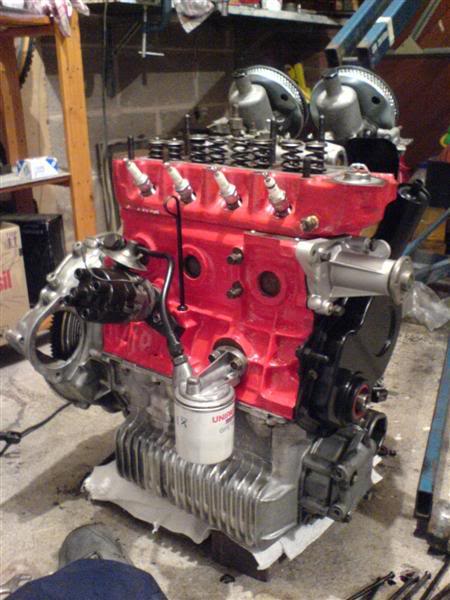 Heres a little vid of it running in the garage - he he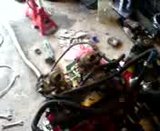 Finally the got the body back, all rot repaired and fresh coat of paint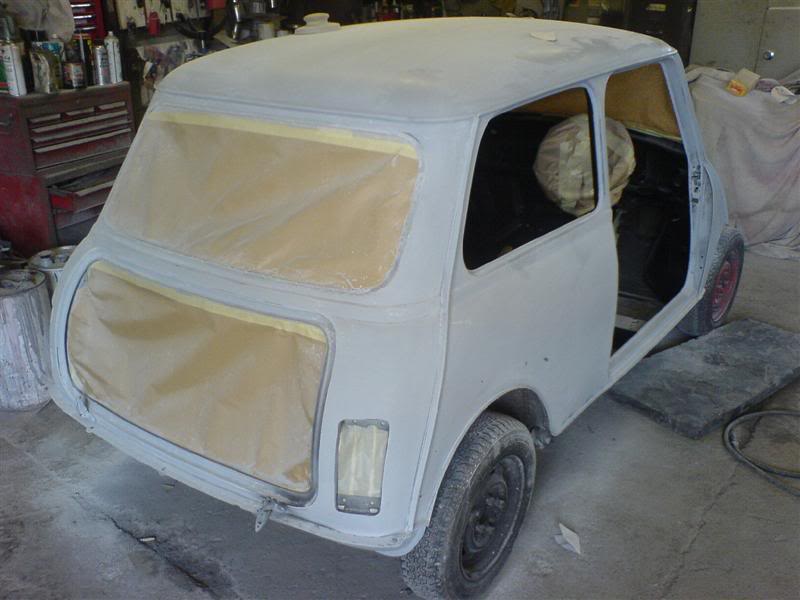 Then just had to put it all back together - shiny bits first of course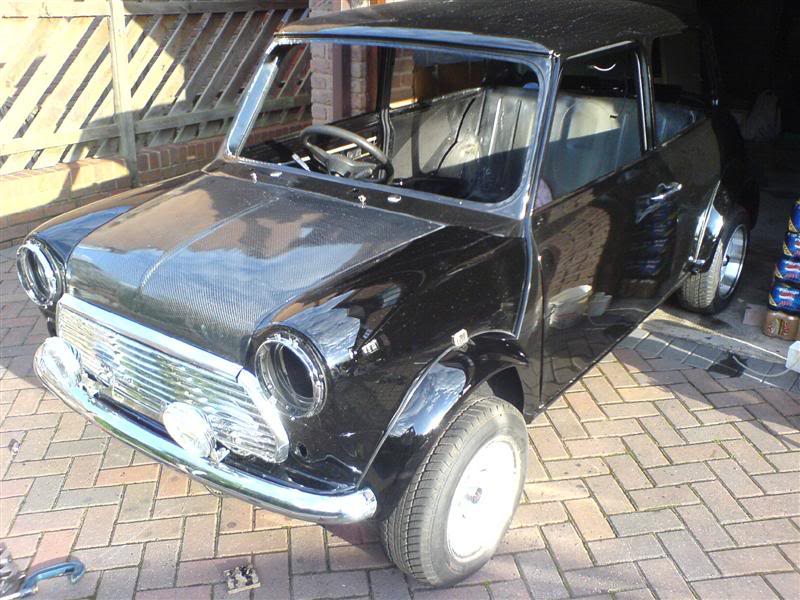 Engine...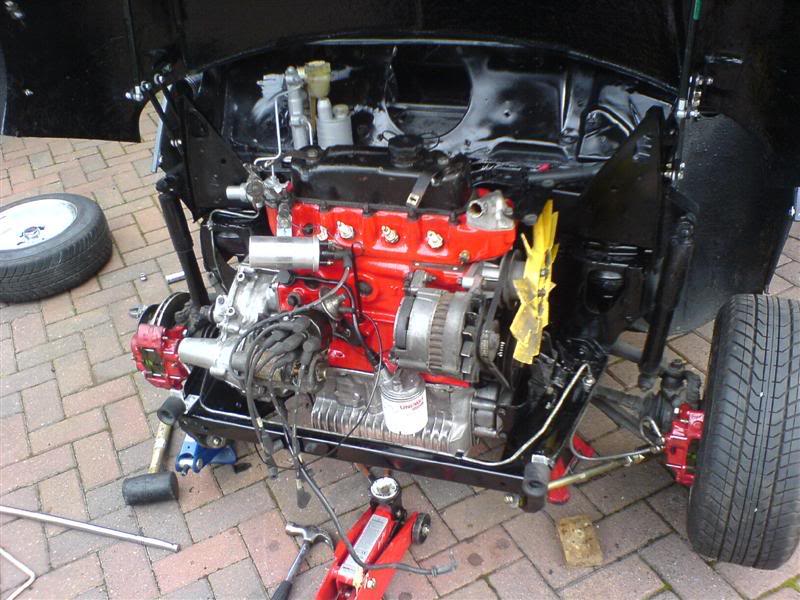 Recon'd some metty turbo vented calipers, with new pistons and seals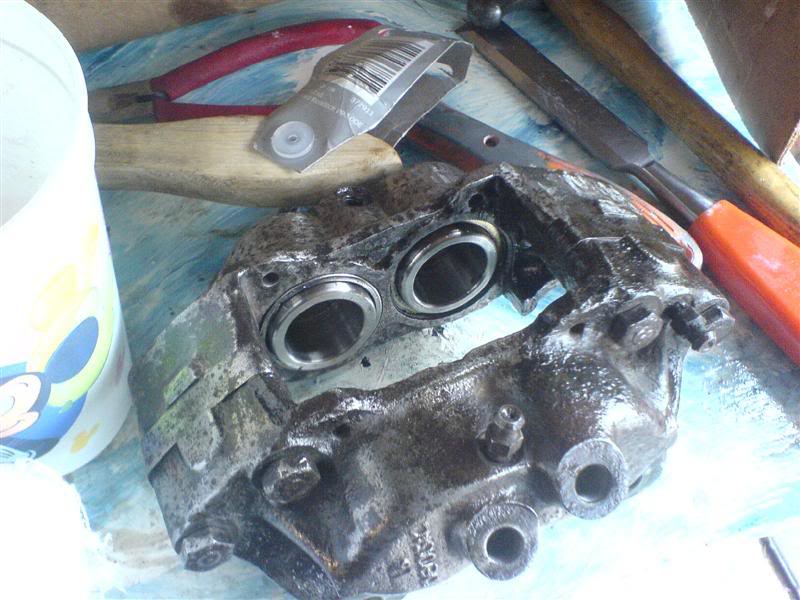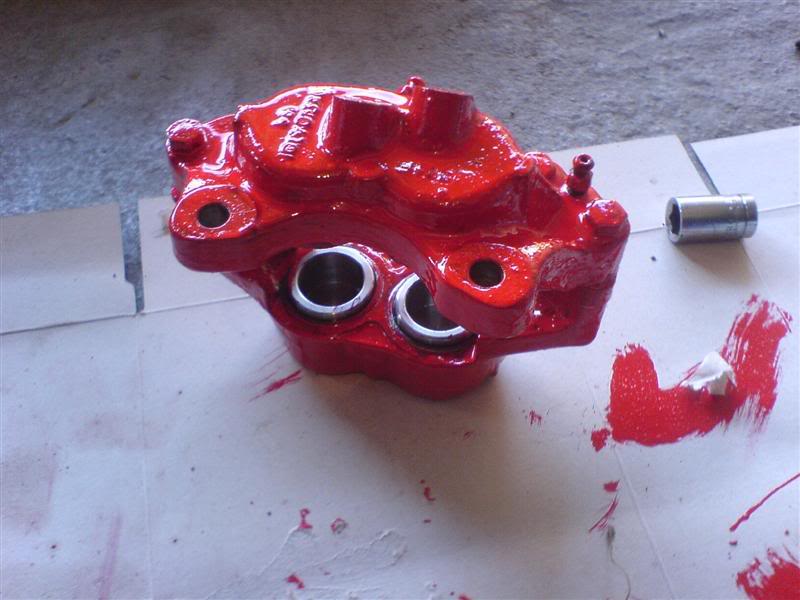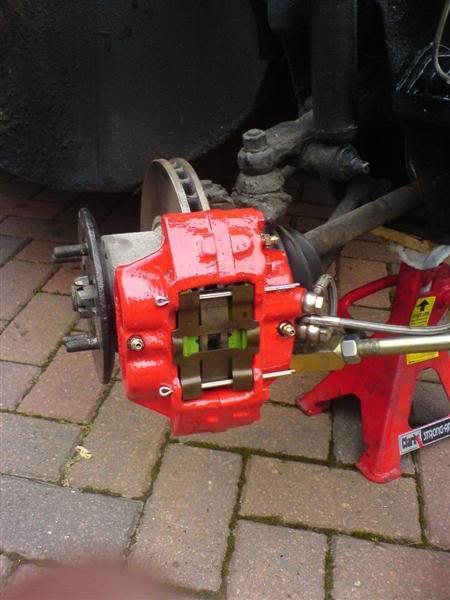 ...wiring...




Then a few other boring bits, windows, brakes, seats...

...Then went on the first drive...



... at first we only got to about 5500 rpm, which i was a bit dissapointed about, but after I got an MOT and got a few miles on the motor she started to loosen up nicely and got to 8000rpm

I decided that i couldn't be arsed to run the motor in properly because; A - i hadnt changed any bearings and the pistons had not been disturbed, the pockets wer done with them n place

and B - by this time i only had a week left of sunner holiday to enjoy the car before i went back to uni, so i did just that.
So, heres what it looked like when it was finished...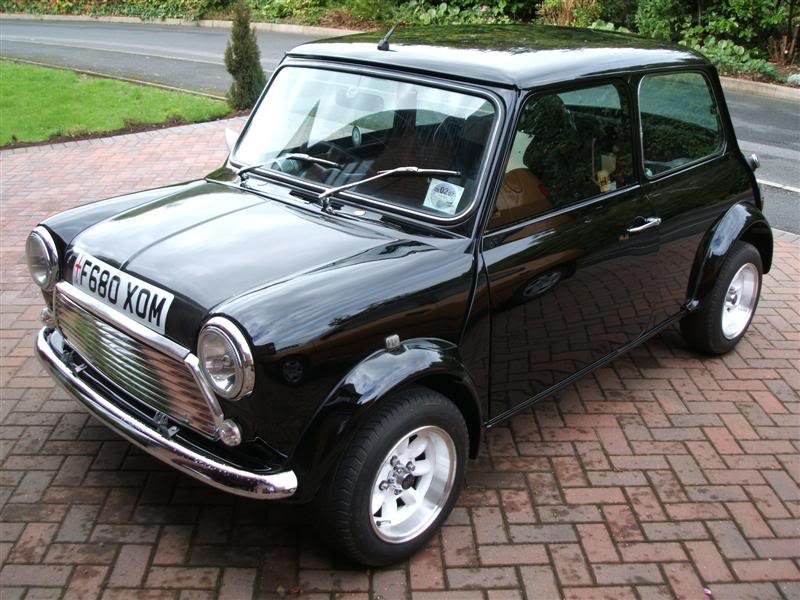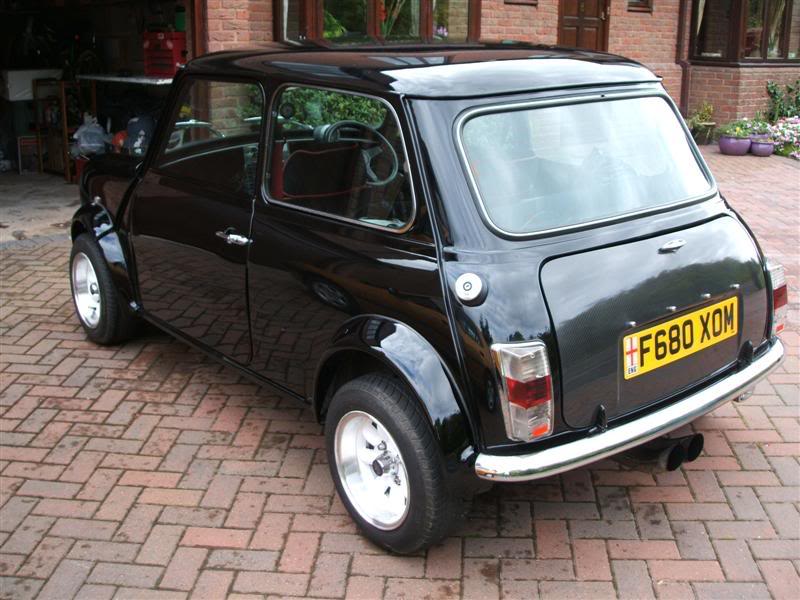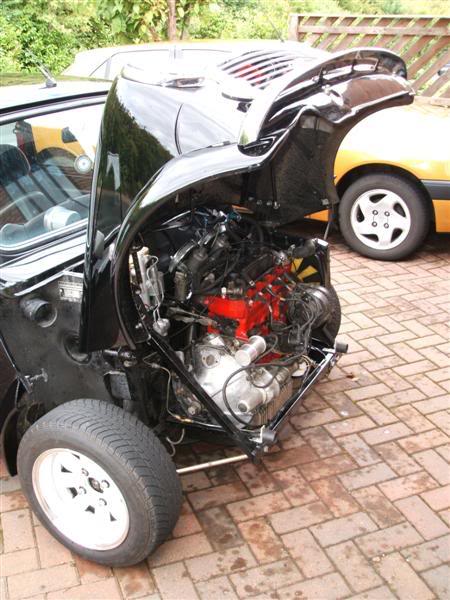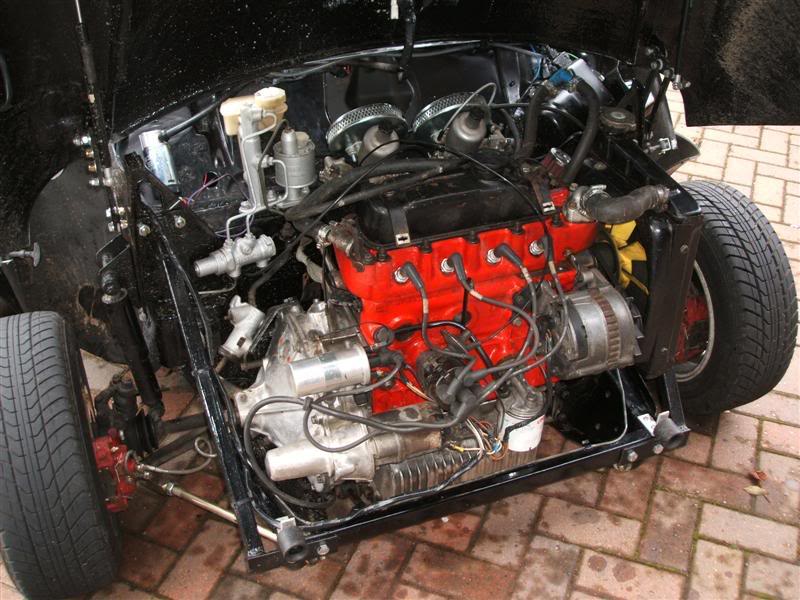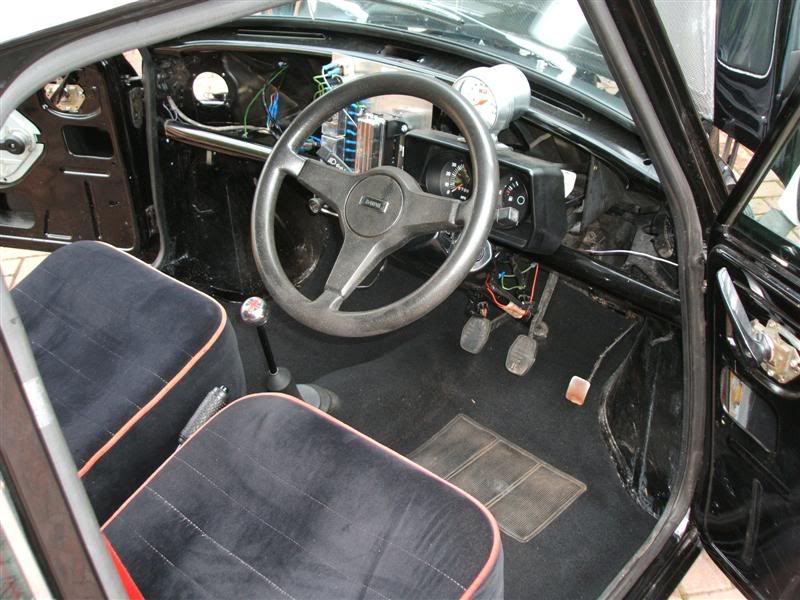 and on the first night i took it out, all the mini's where out and with fresh, un-polished paint

we decided to go rallying





The morning after... (doesn't look as bad in the photos)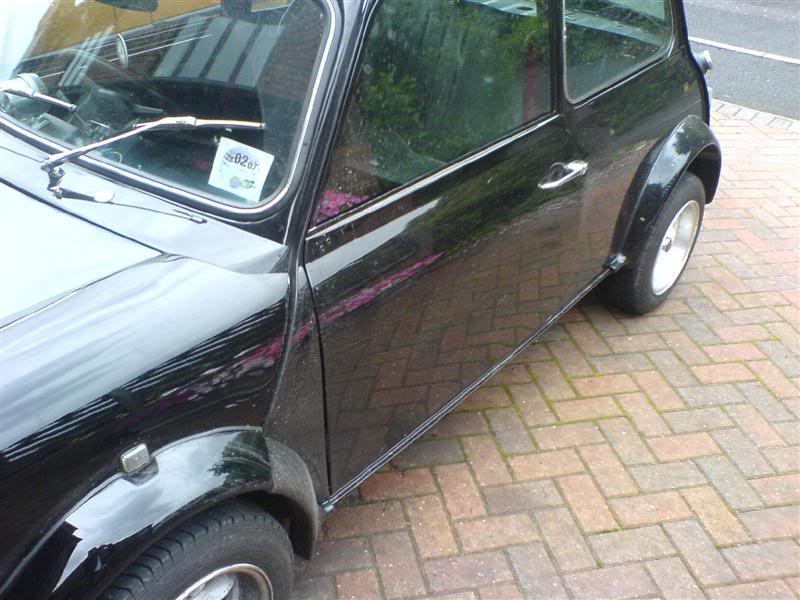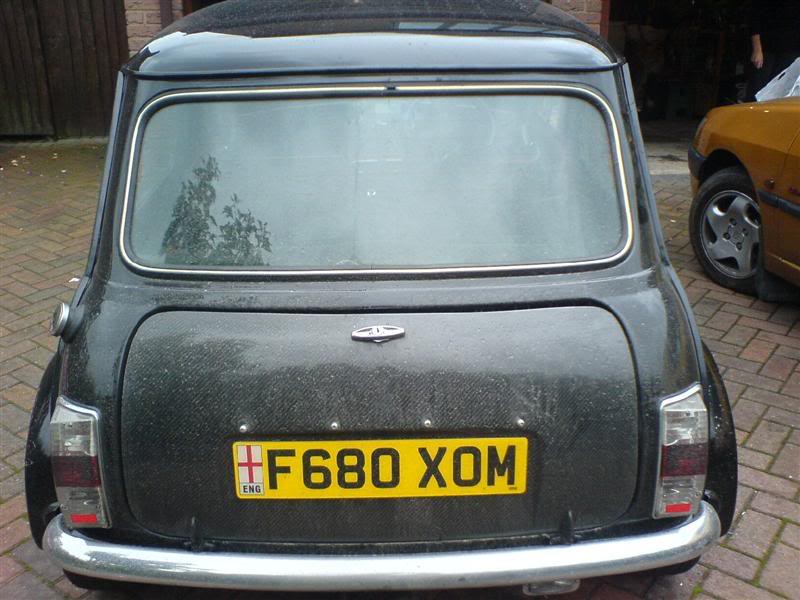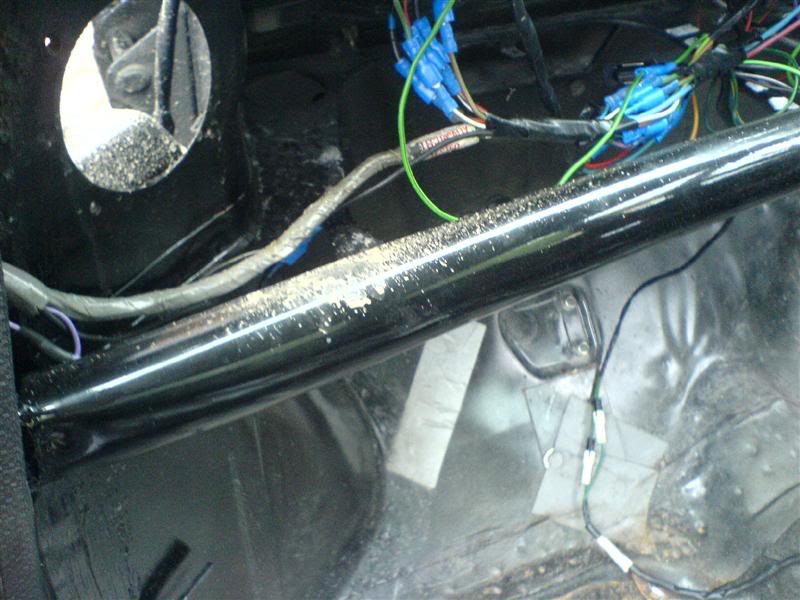 t'was fun, but got a little dirty and i really must block all the holes in the bulkhead, water has a habit of coming through the holes where the fresh air vents once were

in the next two months lots happened....

I fitted a swanky toad alarm



I got a new zorst, which i thought would be quieter, as it came with a centre silencer...



...it wasn't, it was for a big bore, so was very much louder, and i lost back pressure and lost 500rpm at the top of the rev range

But it looked dead sexy!!!



Then the engine started bogging and making funny noises, after trying lots, i decided the solution would be to time the cam properly, 4deg should do it? right?

... it did, stoped bogging, but as a consiquence the exhaust valve on 4 was smacking the pistion, only i didn't realise till it went bang on the way to malvern show

resulting in engine out again,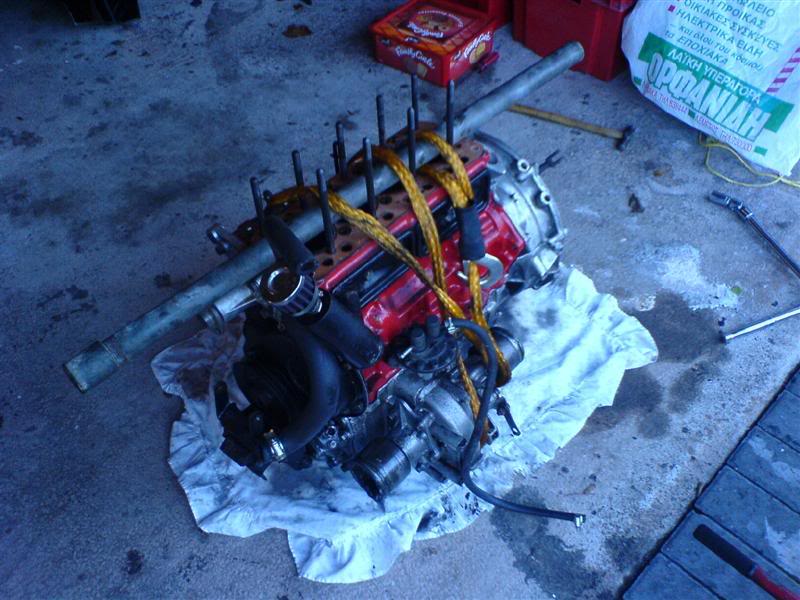 piston missing????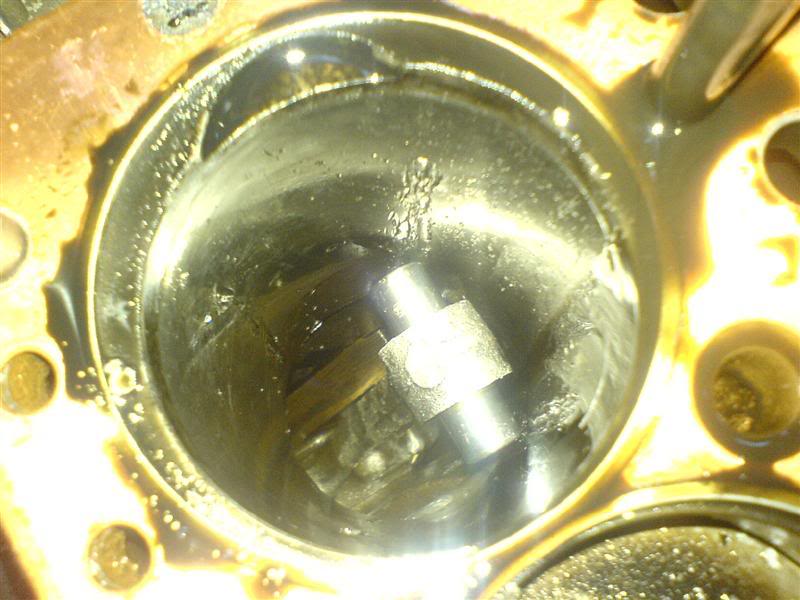 this is the remains of the piston which was found in the gearbox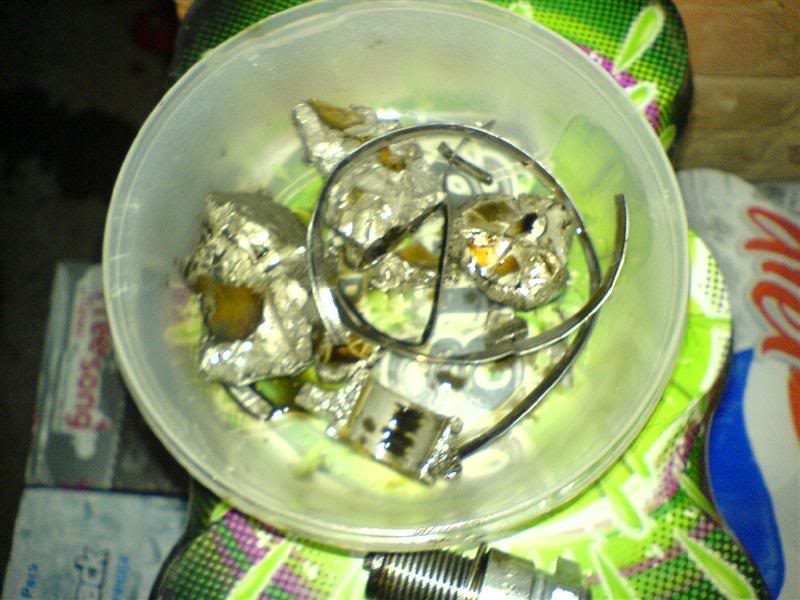 Theres a lesson here ladies and gentlemen, when you hear a noise coming from your bodged engine, don't assume its the tappets





So, that my story so far. I like reading other peoples project threads on here, so i hope you've like seeing mine

New things to do over christmas:

-Fit new 998 block with GT close ratio box, 12g940 head again, re-use 4.1 FD, re-use 286 cam - but check the timing properly.

-Fit all the suspension parts i've aquired (dampers, hi-los, new everything - the works!)

-Sort the interior properly

-Wide grp2 arches

-AND RALLY *woman of ill repute* THE BEAST!!!!