Builds
92 City, My First Rebuild by big-jay
By diyauto
You must be logged in to rate content!
8 minute(s) of a 358 minute read
92 City, My First Rebuild
Compliments of big-jay @ theminiforum.co.uk
12-30-2013
Hi all,

Been a member of this site for a while now and have decided to start my own thread.

Ive owned my 1992 Mini City for 2 years now. I got myself a job working at Landrover and saved for a few months in order to buy her. The reason i wanted a Mini was because my dad has been obsesed with them since a young age, and naturally, after going to a few mini shows and what not with him, i caught the Mini bug myself and just had to have one. She had been restored, (bodged, but I'll get to this later), before I brought her.

Here are some pictures of work being done before I purchased.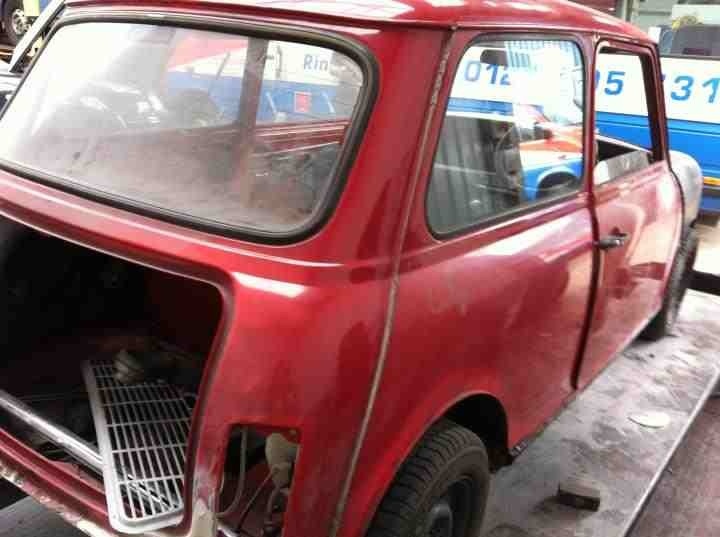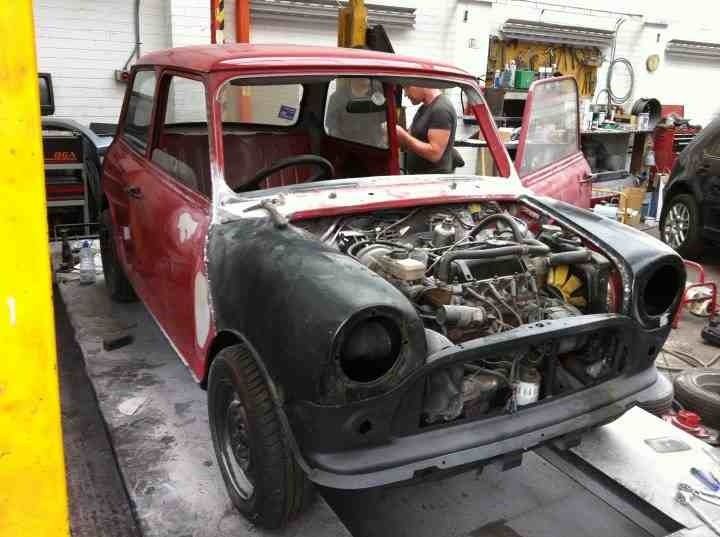 Resprayed.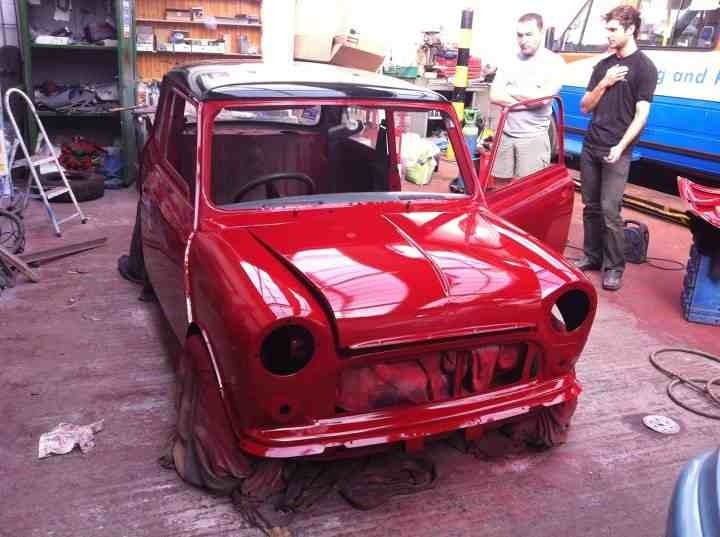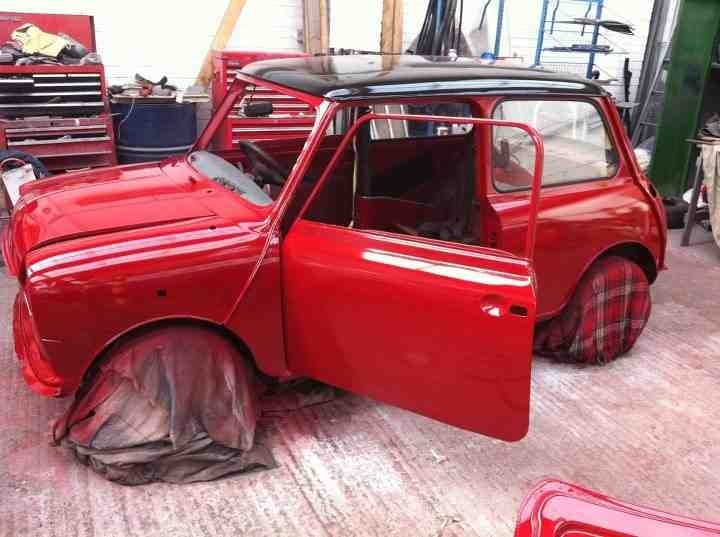 All looks very nice and shiny, was over the moon with it and couldn't wait to get it home !



Pictures of when I first got it home.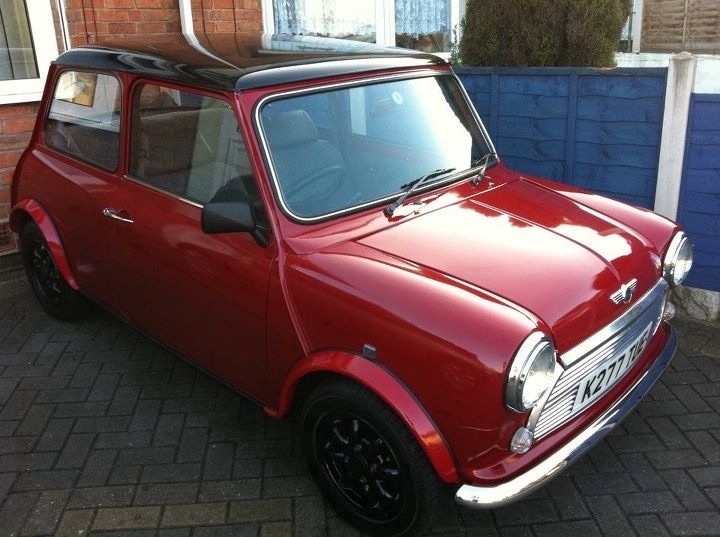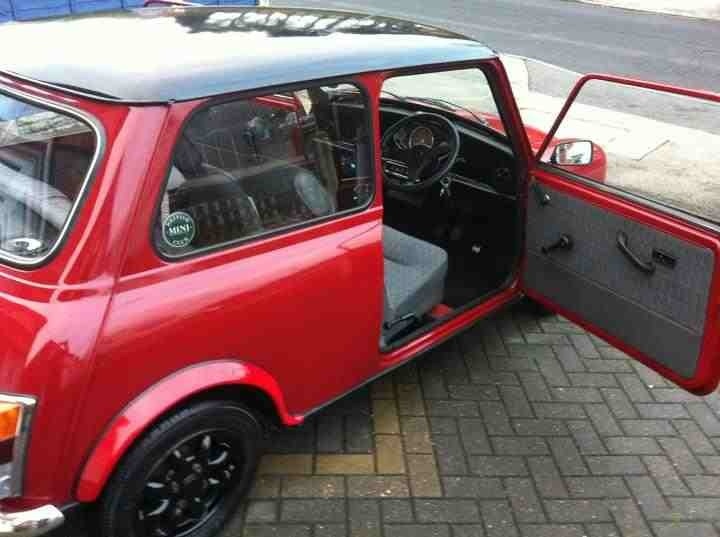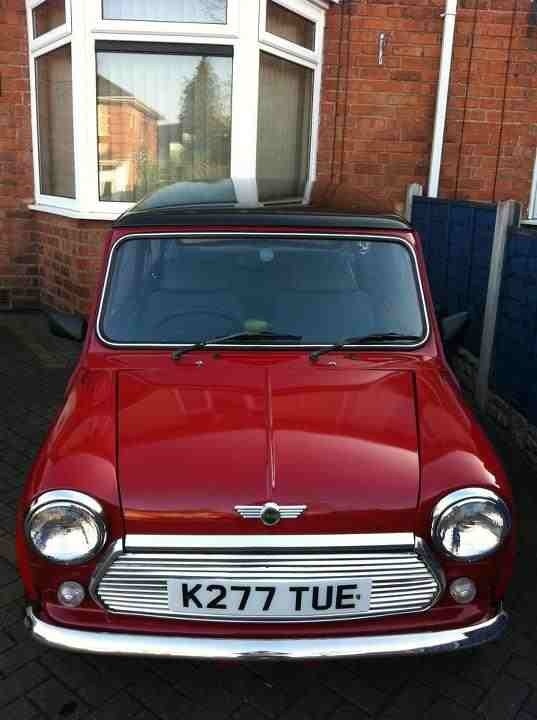 Over the past two years I've made some changes/mods to her, stage one RC40 kit, cooper interior, centre speedo, deep dish wheels, angel eyes, new grille, 90% of the rubbers/seals changed, CD player, boot lining kit ect ect.

What ever she's needed she's had, no expense spared, regular servicing/cleaning/new parts and things like that as she is my pride and joy !

Some pictures of the changes I made.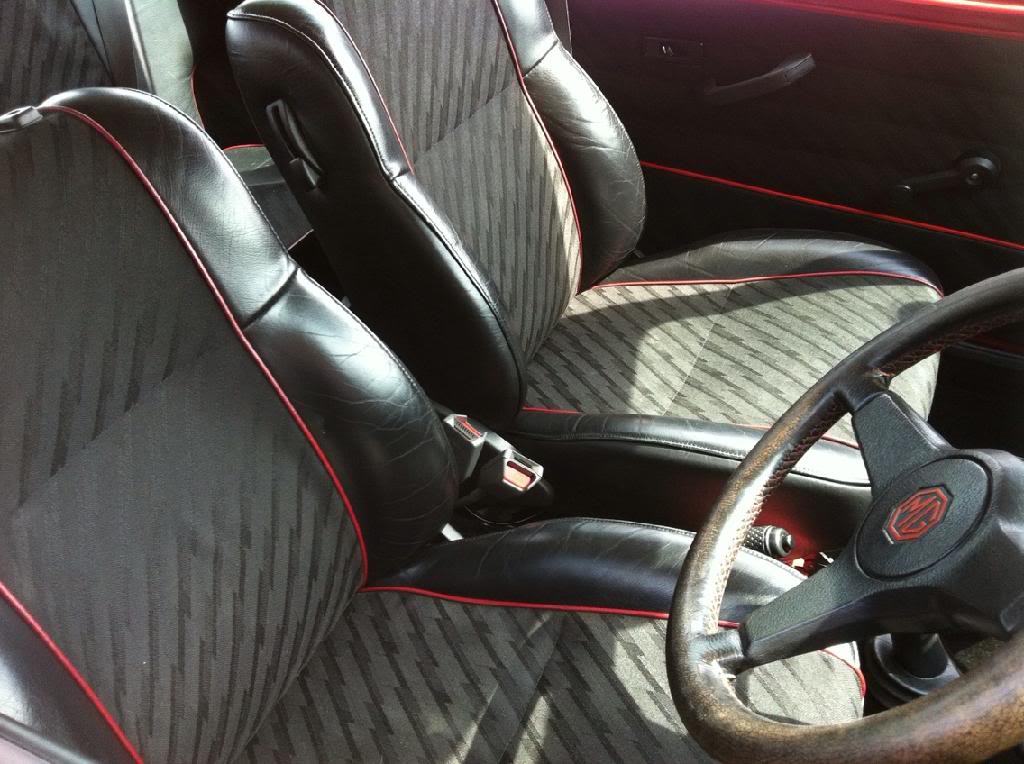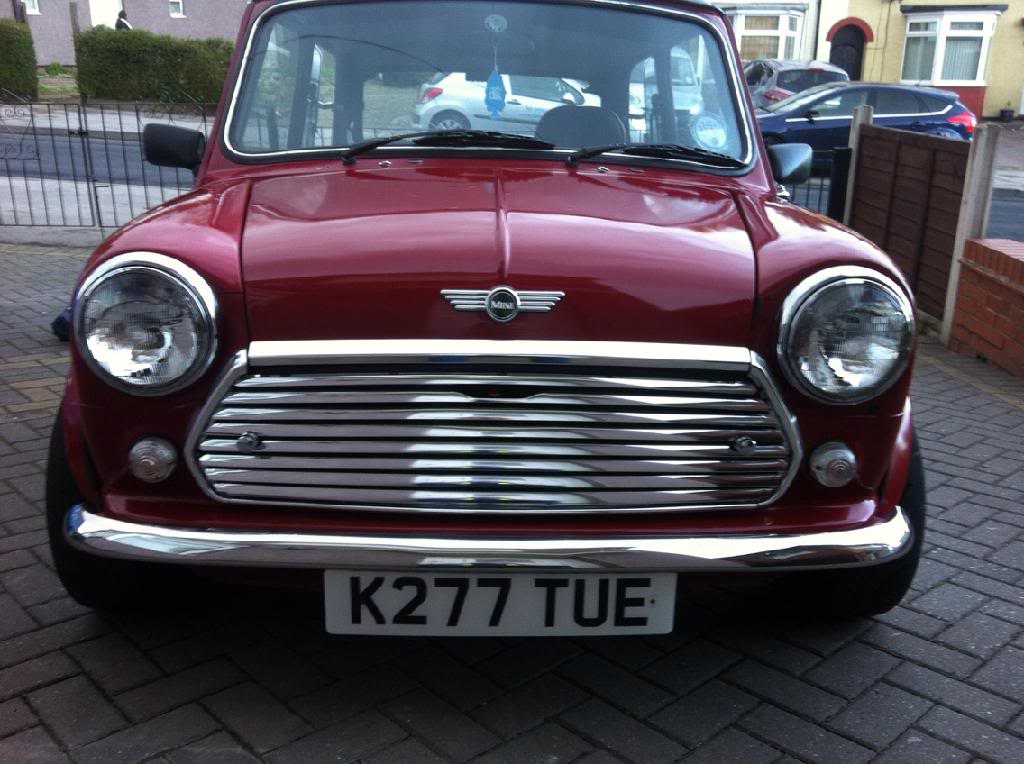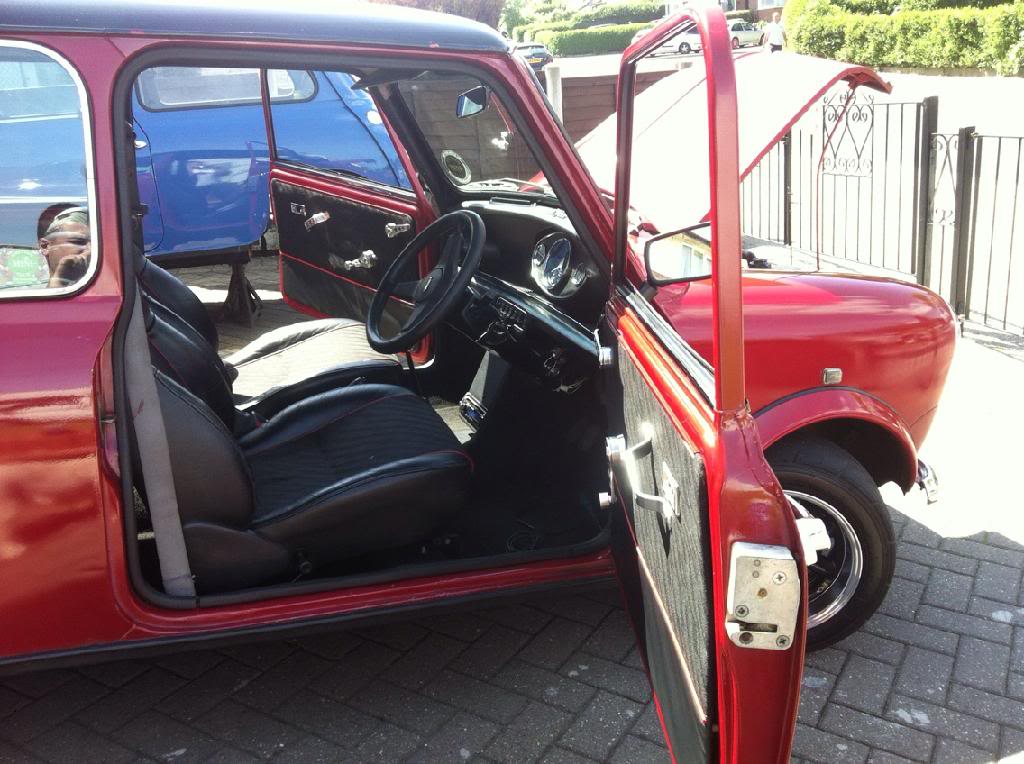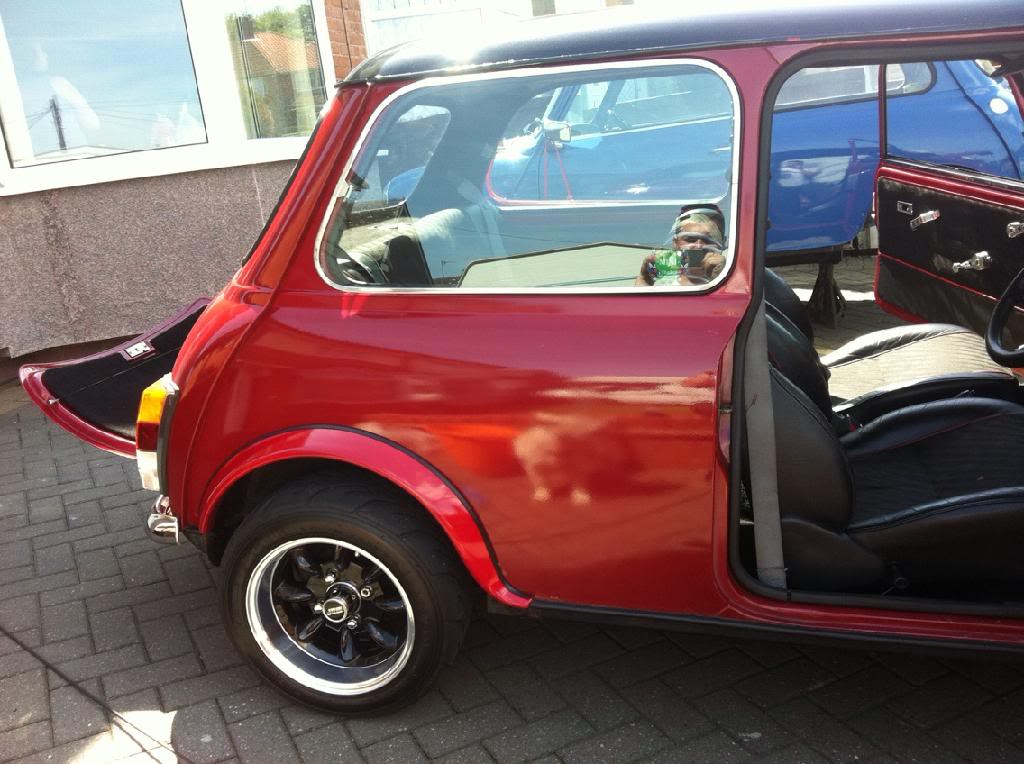 It's been great owning and driving this car for the last two years, everybody loves her and I get compliments from people saying how nice my car is all the time. The engine pulls strong and has never missed a beat as it is very low mileage for the age of the car and looks as if its been well maintained during its life. But unfortunately she has started to deteriorate over the last few months due to the poor primer/paint that was used. It's like my whole car has came out in a rash. There's bubbling everywhere and it seems to get worse at this time of year so I definitely want a respray sometime soon.

It didn't help that some little b*****d decided to drop a lit firework out of his car window, which unfortunately ended up spraying the whole drivers side of my car. The rear quarter wasn't to badly damaged and I managed to t-cut and polish the damage out, but the door paint was too far gone to save. So I decided I was going to flat it all back to the factory paint to see if that would cure the bubbling, and re-paint it.

So I flatted the door back and primered it, then left it a week or so as she was up for an M.O.T and I needed to get on with a few other bit and pieces. She needed two new tyres and not much else if I'm honest with you, just things here and there like a fuse or a bulb etc.

Brought these as a little treat for my self and my car as they caught my eye when I went to pic up my new tyres from Minispares !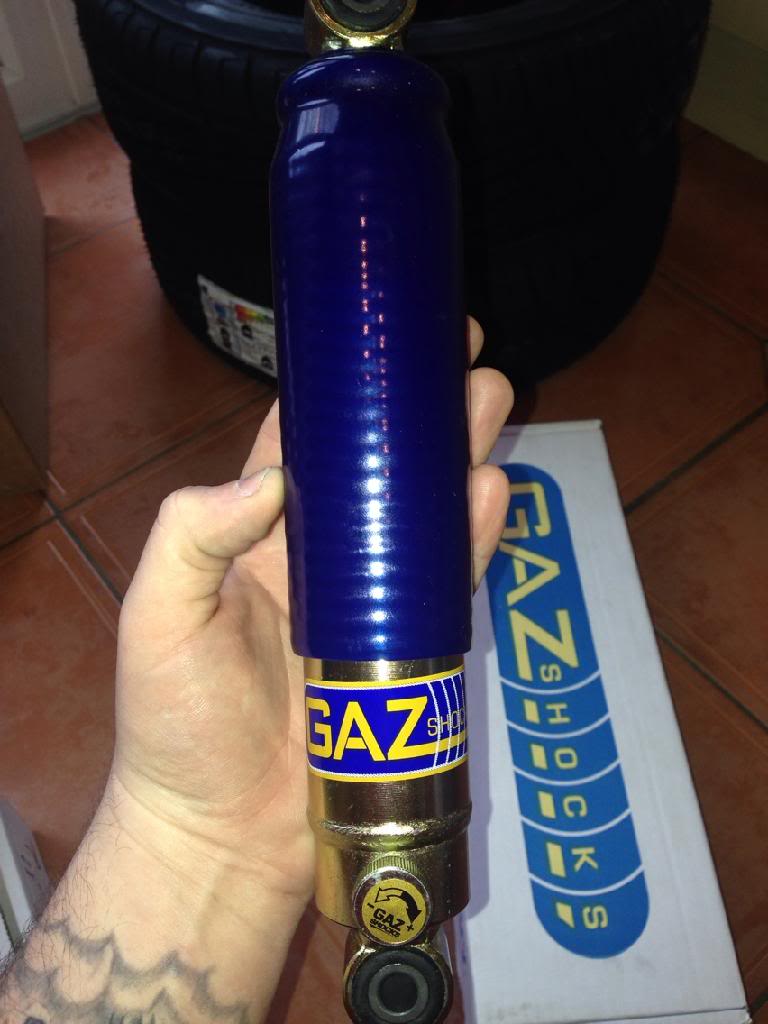 Gaz lowered shocks and genuine hi-los, why not, I worked hard in the run up to Christmas



So, over the next few days I fitted them and got it up to M.O.T standard. The plan was to paint the door after but I thought, why not, I've got the paint and its a nice day, well, this is what happened...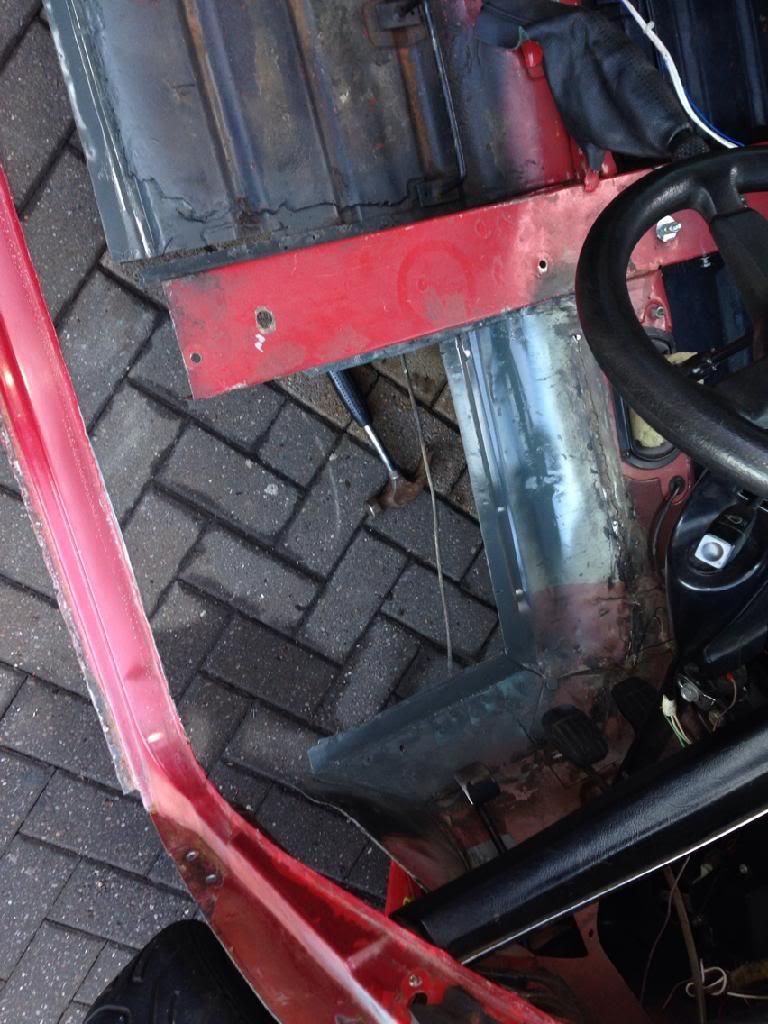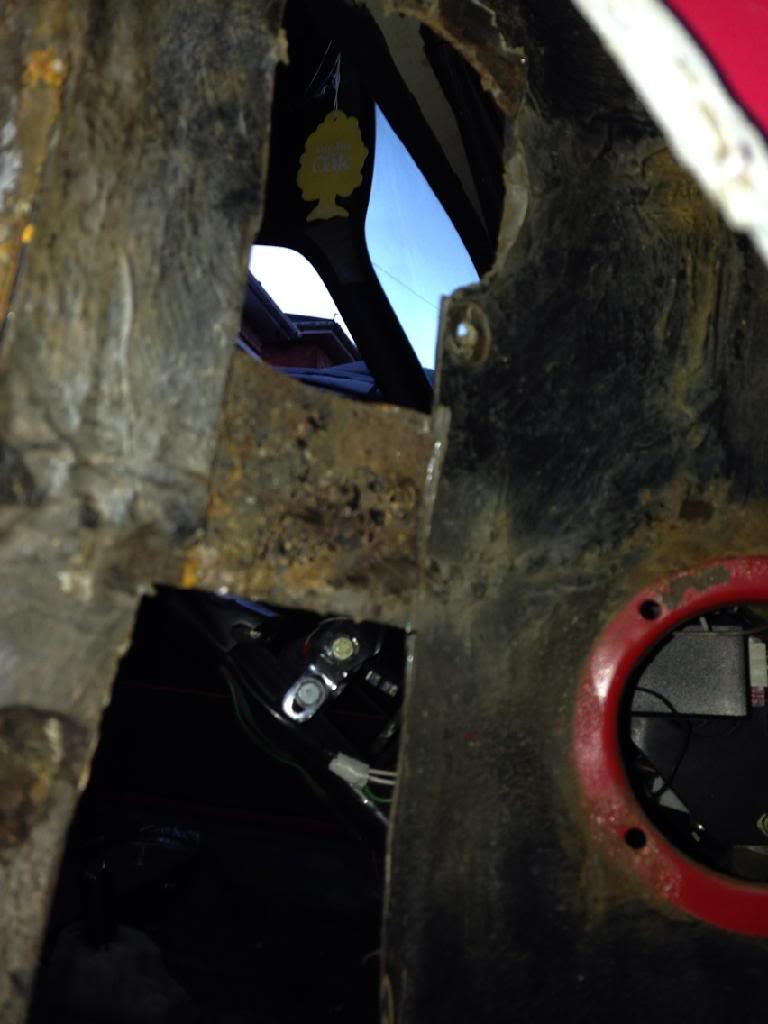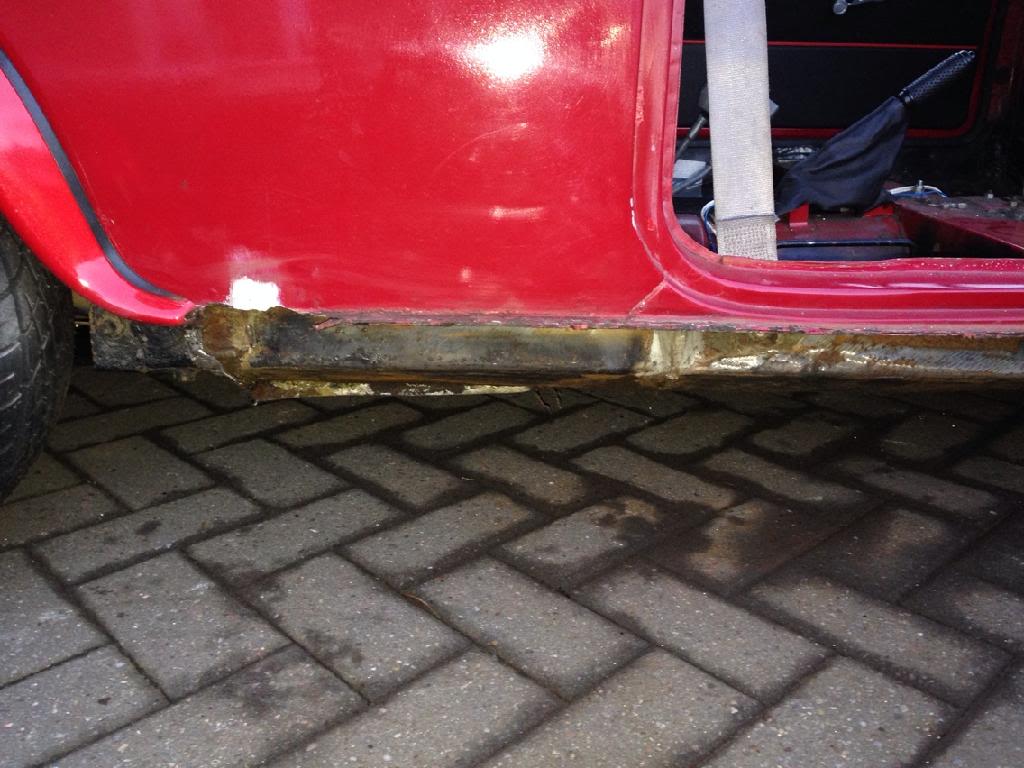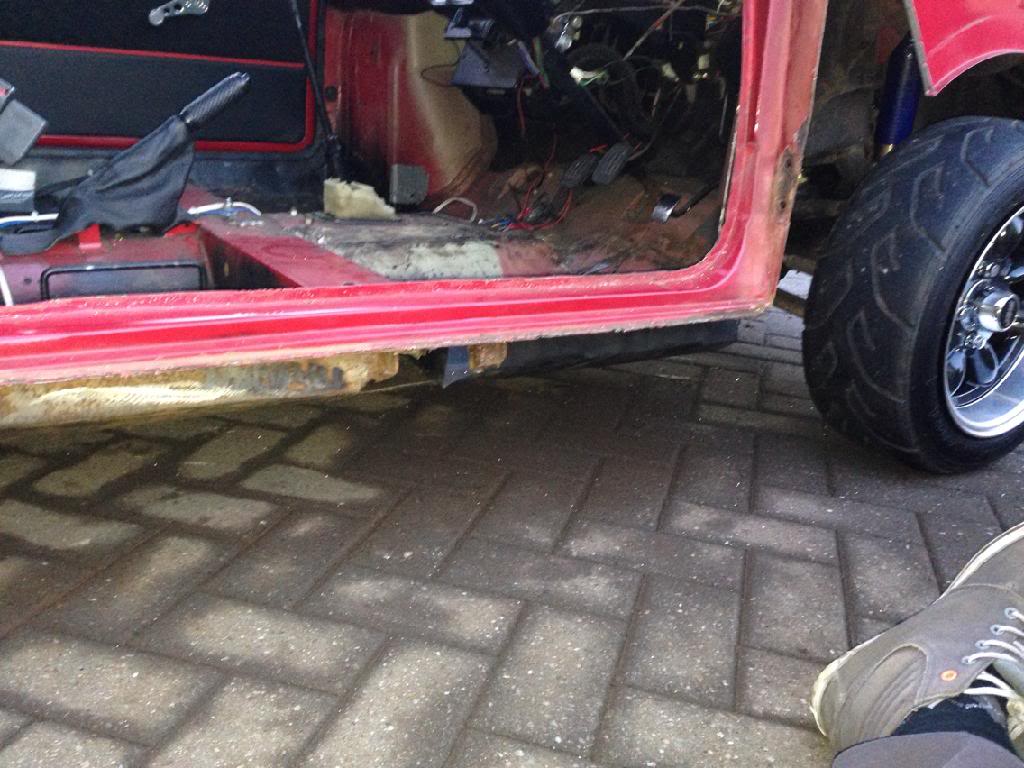 Where do I start

Come to paint the door and realised the lip that attaches the a-panel to the wing had rotted away, so i decided to get the grinder out and chop out the old a-panel as my dad says there not to hard to change and are pretty cheap. Well this just went from bad to worse, chopped it out and came across huge metal plates that had been welded on to the flitch. So I decided to remove these plates and found all the nasties that lurked beneath it !!

Rot, Rot and more Rot !!

After seeing this I decided to start removing the flitch panel and upon finishing this I then realised I had several layers of metal where the floor pan is. So i decided to have a poke about and discovered I had several floor pans on top if each other. Got busy with the grinder again and found that the guy who 'restored' it had just slapped another floor pan over the top of the rotten one. A Proper Bodge Job !

I cut out the rotten floor pan, and then decided that, well, I've gotten this far so why stop here. She's got oversills which I hate because there water traps and were causing problems with water coming into the car. I had planned to remove them at some point, so I cut the over sill off and found that the guy had just plated either side of the rotten inner sill. The weld was so weak I could literally peel it off with a flat head screwdriver !! Not happy as you could imagine, seemed like it took more effort to Bodge it than it would have took to repair it properly !!

I removed all of the rotten inner sill and then discovered the rear quarter is rotten and was just filled with filler, not going to touch this yet though as, along with with the doorstep, this is keeping it rigid so I'll repair the above first then get started on this. So I now have a panel list as long as my arm and a ton of work to do, but what can you do, I guess that'll teach me for getting carried away with the grinder !

I think I've got the basics of welding down and my dads going to teach me some more over the coming days as his damn good with a welder, seeing as he also owns a Mini

. also I'm going to remove the bitumen under seal tomorrow as its nasty stuff and weighs a tonne ! I guess now its off the road Ill replace both sides as the passenger sides probably going to be just as bad as the drivers side is, can see this being a full on restoration now !

Will post an update tomorrow of how I get on.