Builds
Supercharged K20a2 Vtec - Race Spec by cptkirk
By diyauto
You must be logged in to rate content!
7 minute(s) of a 377 minute read
Supercharged K20a2 Vtec - Race Spec
Compliments of cptkirk @ theminiforum.co.uk
10-26-2008
Completed Project Pictures on Pages 29 & 30http://www.theminifo...c/page__st__420

First Dyno graph on page 20 http://www.theminifo...c/page__st__285

Quest for more power begins on page 48 http://www.theminifo...c/page__st__705 Dyno results on page 54http://www.theminifo...c/page__st__795

As most people who start down the route of building or even part building a Zcars mini conversion, you initially ask Chris a few questions, then you go up to Gallows Farm for a tour and a taster in the demo car, were (I think most who have had a demo from Chris will agree) Chris erases any doubt in your head as to whether or not you should buy one of their kits. The fantastic noise, the unbelievable grip, the awesome stopping power of the demo car coupled with Chris's driving skill makes for one of the most exhilirating demo's I've ever had. Oh and dont forget Chris's no bullsh*t sales patter, he's got that down to an art form.

So I was well and truly sold, I simply had to have a Zcars mini. Looking around at the other cars and asking questions of the guys about the cost of building one of the beasts I got an idea of how much I wanted to spend. Then I went home, thought about it, thought about it some more, started to do a few sums and then took the plunge and got Richard to send me a quote.

Upon recieving the quote it dawned on me (some of you who have built one of these are probably gonna laugh in agreement at this statement) that my budget was about double if I was going to get all the things I wanted in the car. When I tell people that I could easily have bought a new Evo X or a very nice second hand Porsche for the money I am spending some scof and think I have lost my marbles, others understand that this is a one off and no-one in the world will have exactly the same car as I will have when I finish this journey, of which I am only halfway along.

So I bought a second hand shell from Chris, which was pretty much sound: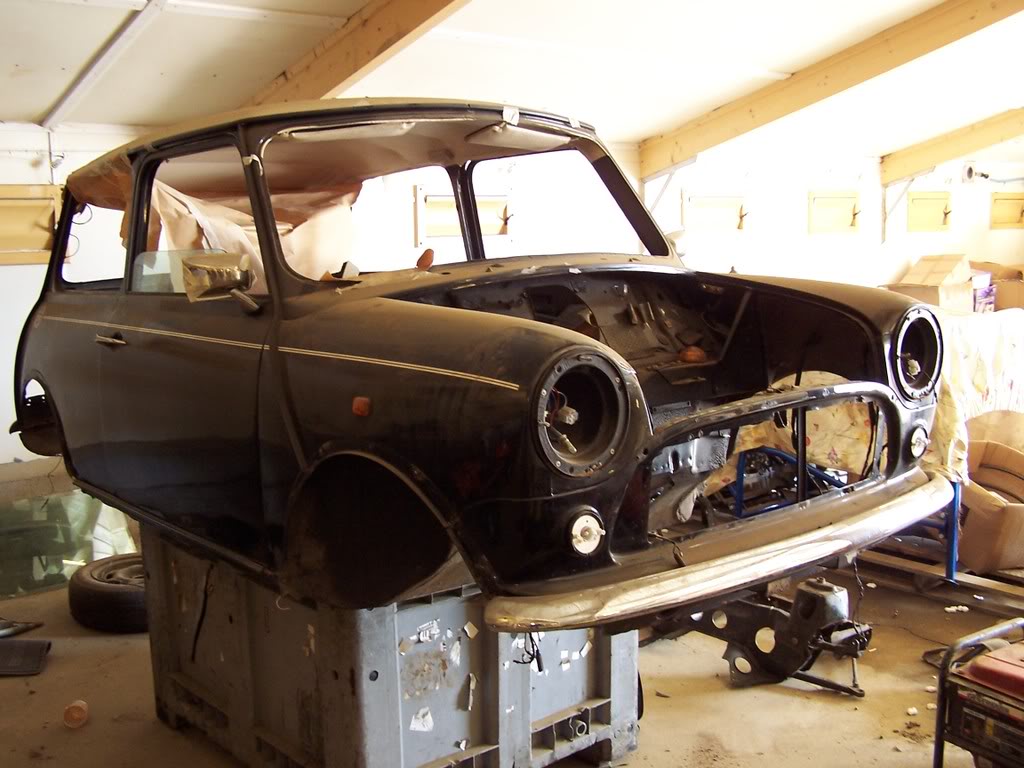 I then decided after driving an Accord Type R for a few years that the VTEC K20A2 from the Civic Type R was going to be the engine of choice, but being a bloke I thought it would be a good idea to get a few extra ponies out of the little 2litre engine so I ordered a Jackson Racing supercharger kit. The kit is for an RSX, American car. I got a couple of snaps of it before I took it to Zcars: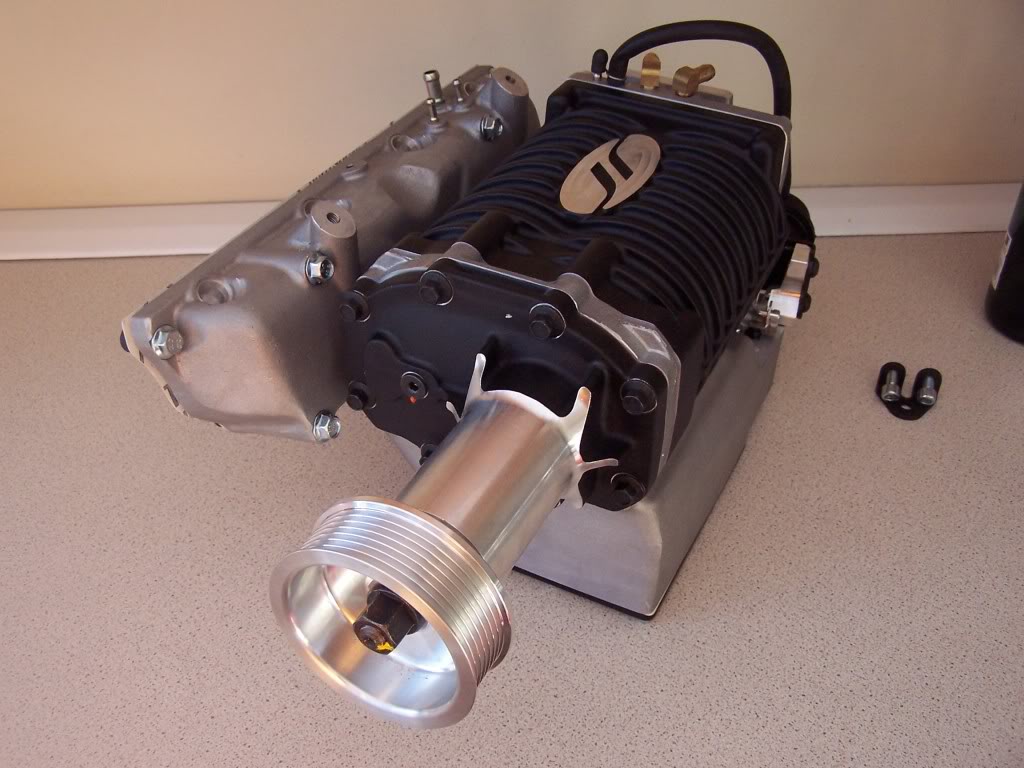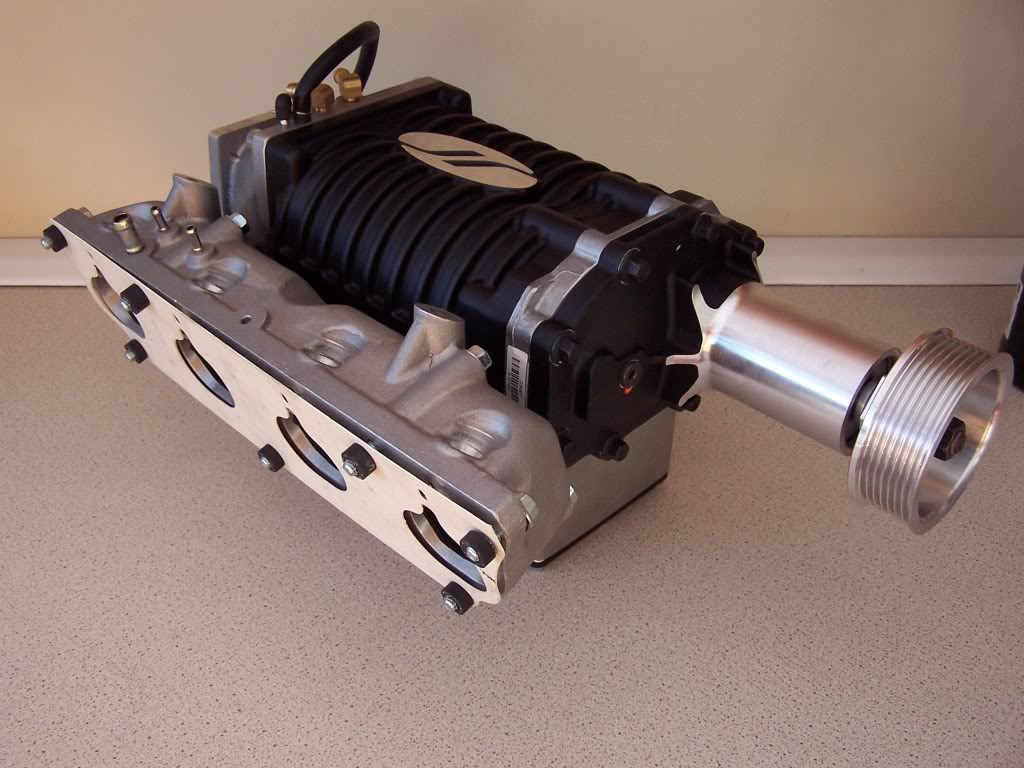 Then the guys strapped it the engine: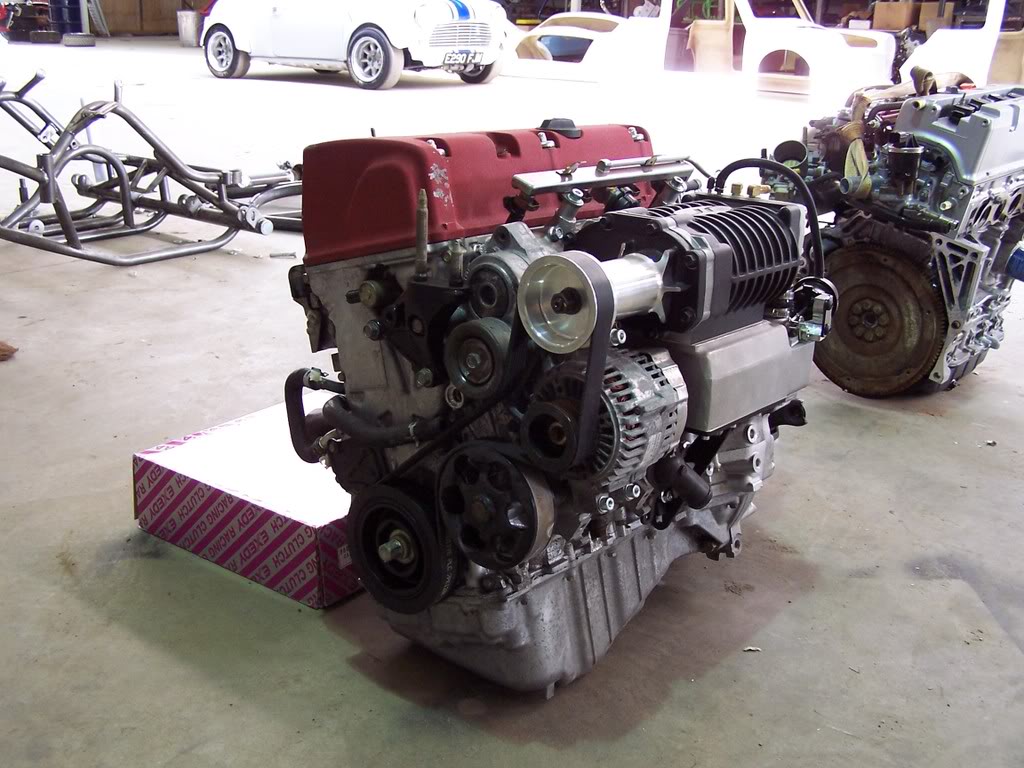 To be able to cope with the extra HP and Torque I opted for an Exedy Single Carbon Hyper Clutch and Flywheel (Part # - HH03SBMC), these things can take a max torque load of 254ft/lb which will give me around 50ft/lb to play with later down the line. I have to say it is quite a sext thing: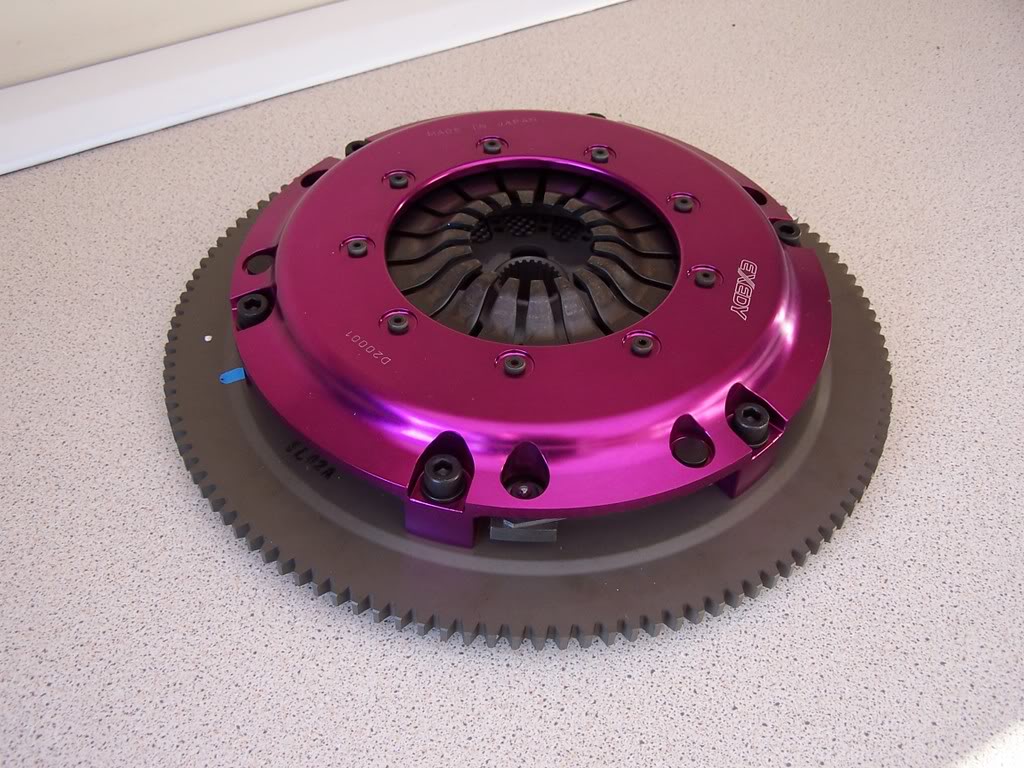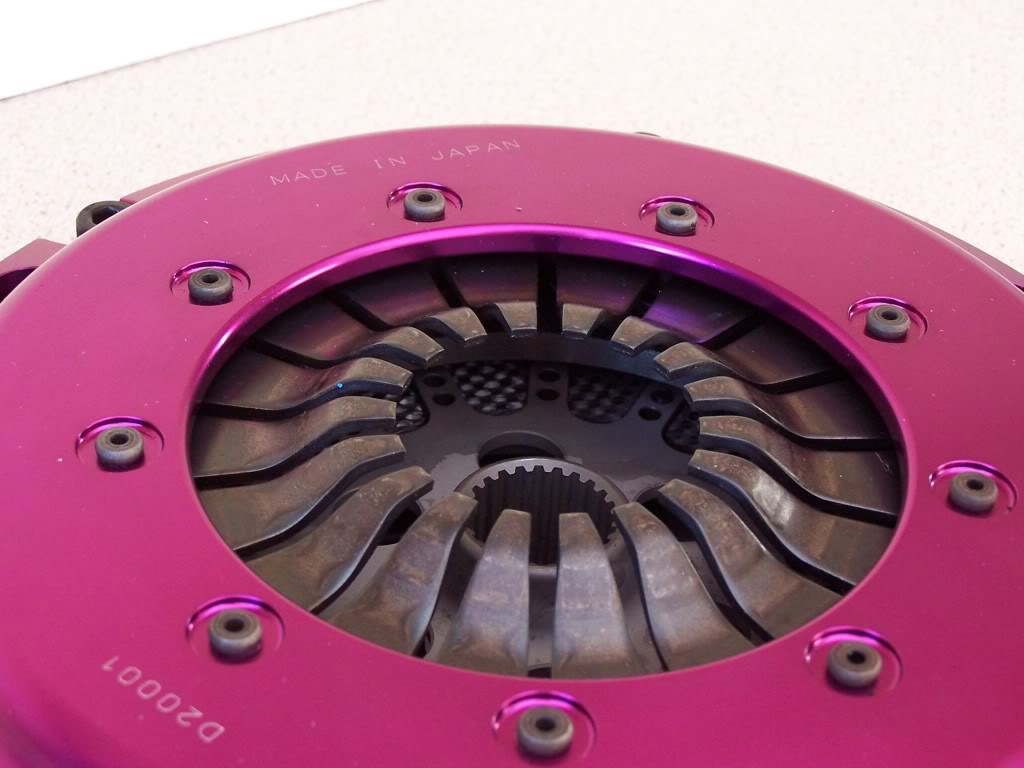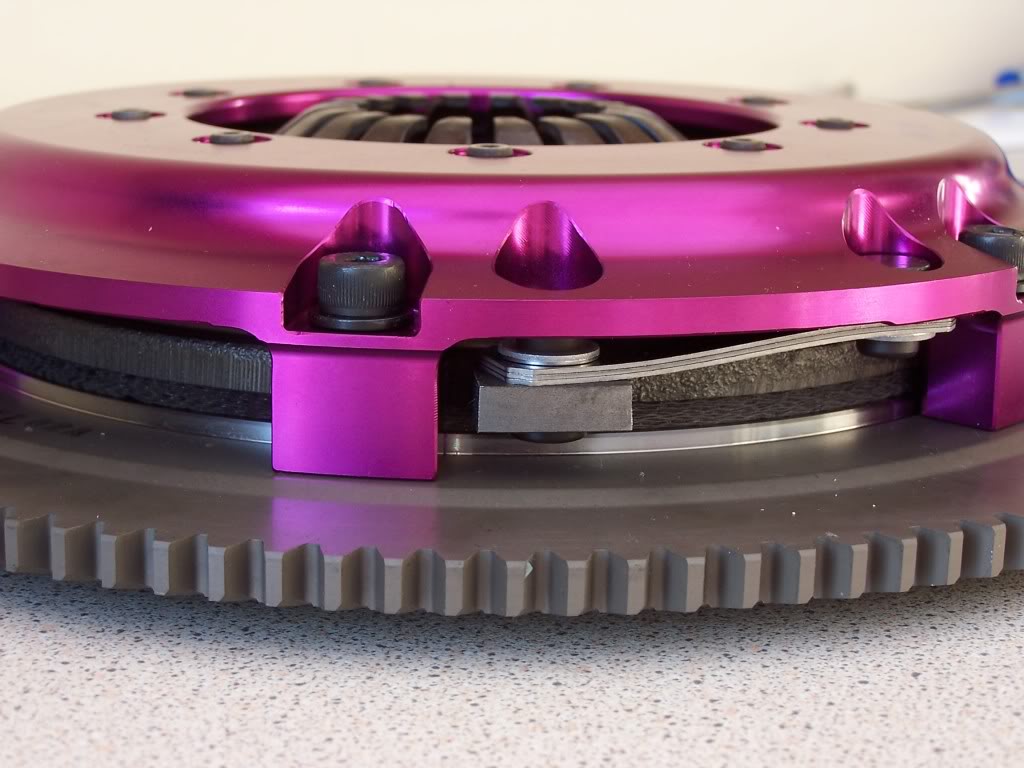 I took along time deciding which seats I was going to use, however one thing that really swung it for me (and I know this is fairly shallow of me) was the name of the manufacturer of the seats - Kirkey. How could I not have seats from a namesake? however it wasnt that easy as the Kirkey seats I had seen in some of the minis just did not look comfortable, that whole wrap around the ribs thing wasnt floating my boat. So after many hours on the kirkey website I decided on the Intermediate Road Race seats, they appeared to be the best comprimise between cost and comfort, plus having a larger frame than most I could order them in hip width. So here they are during the seat fitting, ignore the date on the photo + you can see more in later photo's: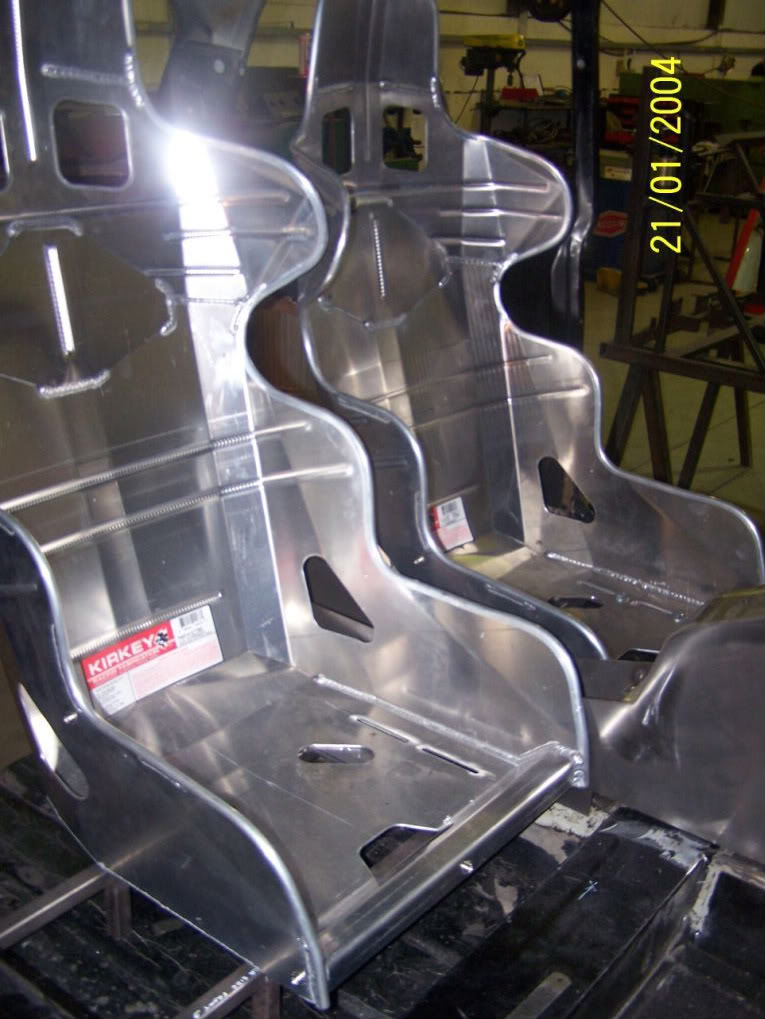 Wheels - again a long time deciding but in the end I opted for Image 3 peice Billet 60P, always a sucker for gimmick I thought the idea if drawing air from under the car to aid the cooling of brakes to be a good one especially when telling your mates over a few beers. I went for 7" on the front and 8" on the back. Again ignore the date on the photo.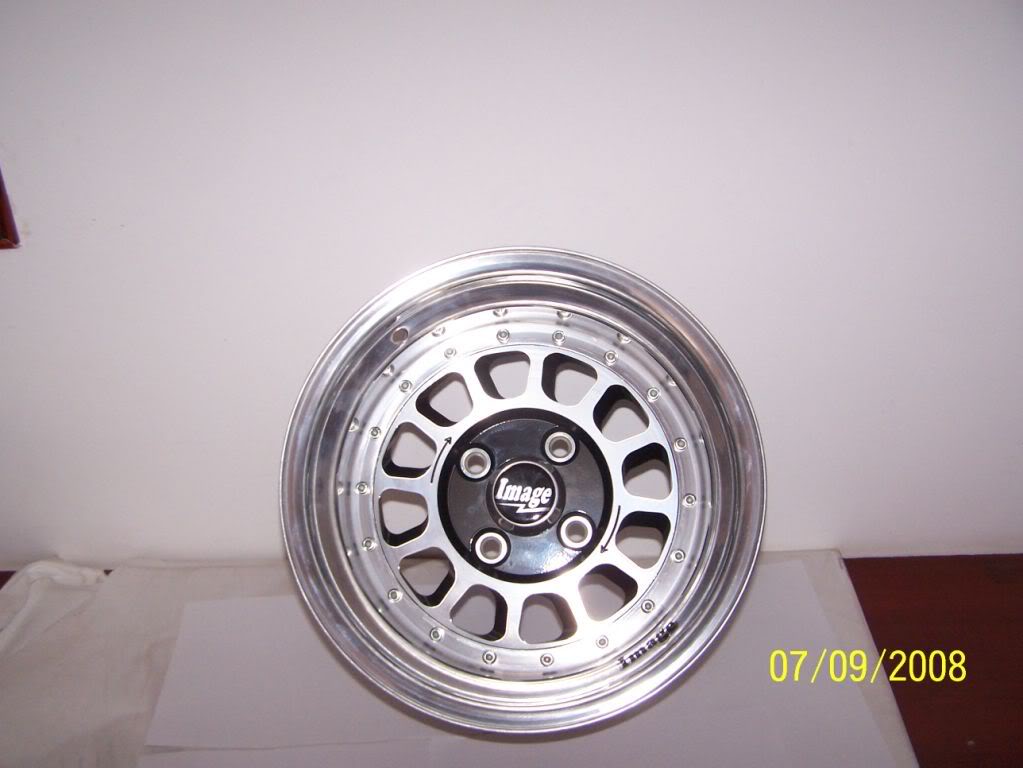 They are now wrapped in Toyo R888 tires, 185 front and 205 rear.



Arches were going to be a problem with the width of the rear wheels but Zcars came to rescue with the help of THE STIG, top fibreglasser. I would like to thank Chris and THE STIG for their help with getting these together for me. These are a few pictures of the car pre-spray with the new arches: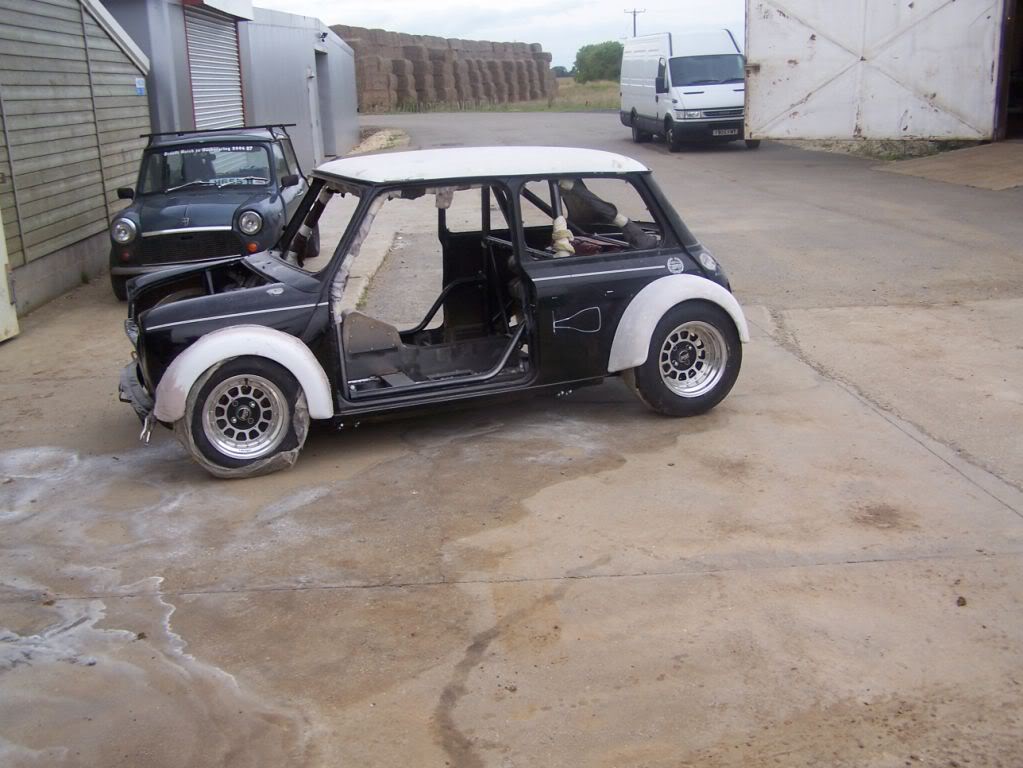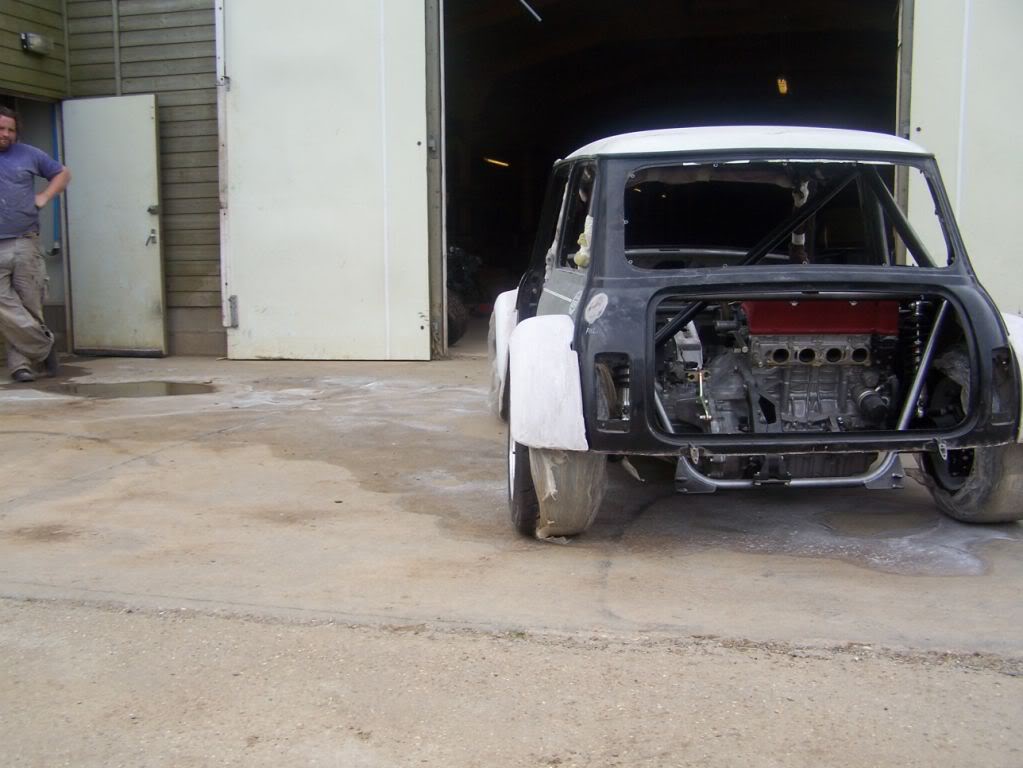 More on next post
As the months went by things slowed as the guys at Zcars were super busy but then we arranged for me to pick the car up in October. I hadnt actually seen it in the flesh with the arches on before it went for spraying so I was a bit nervous as to what it would look like when it was all in fresh paint. I need not have worried as the result was pretty awesome IMO.........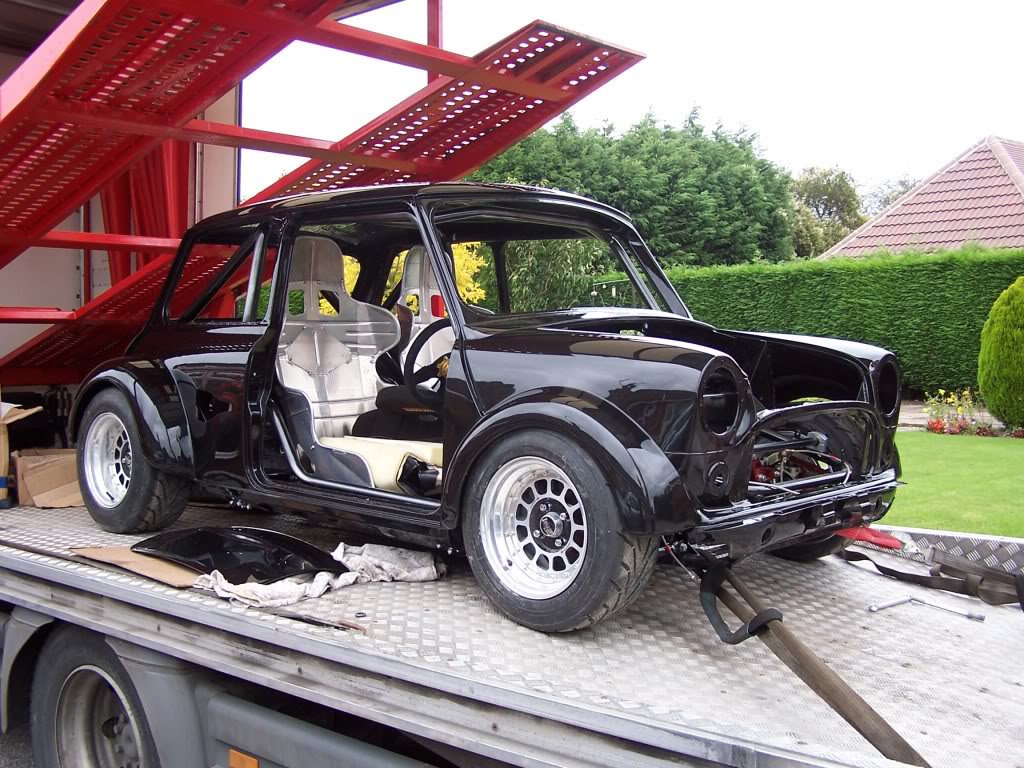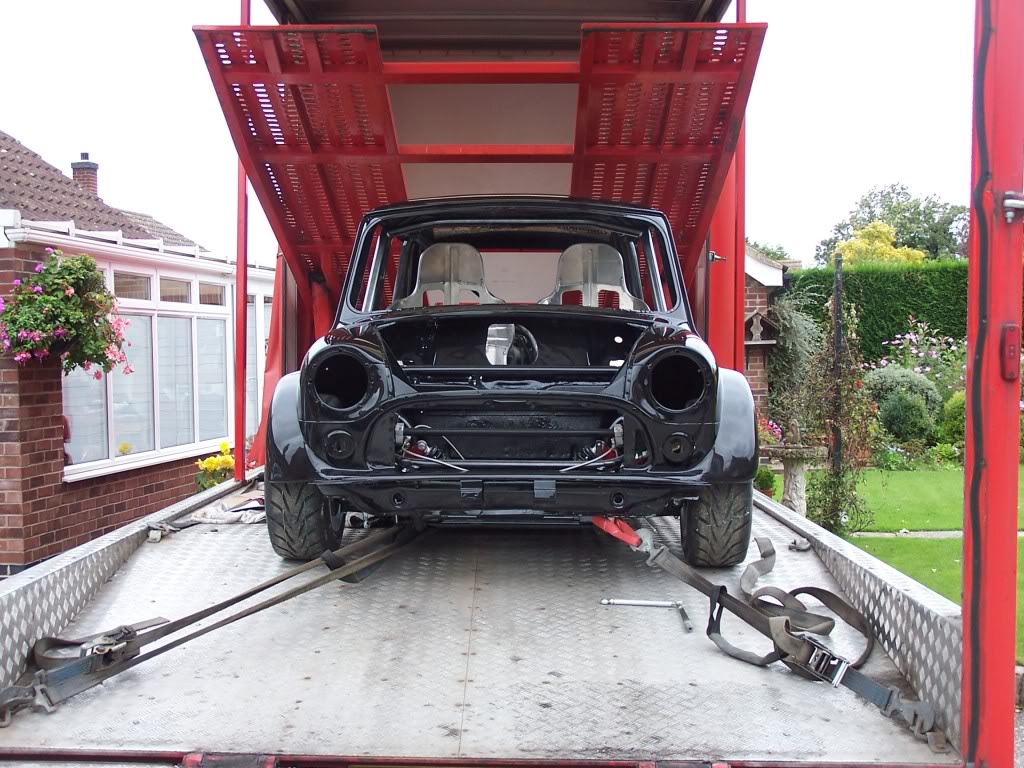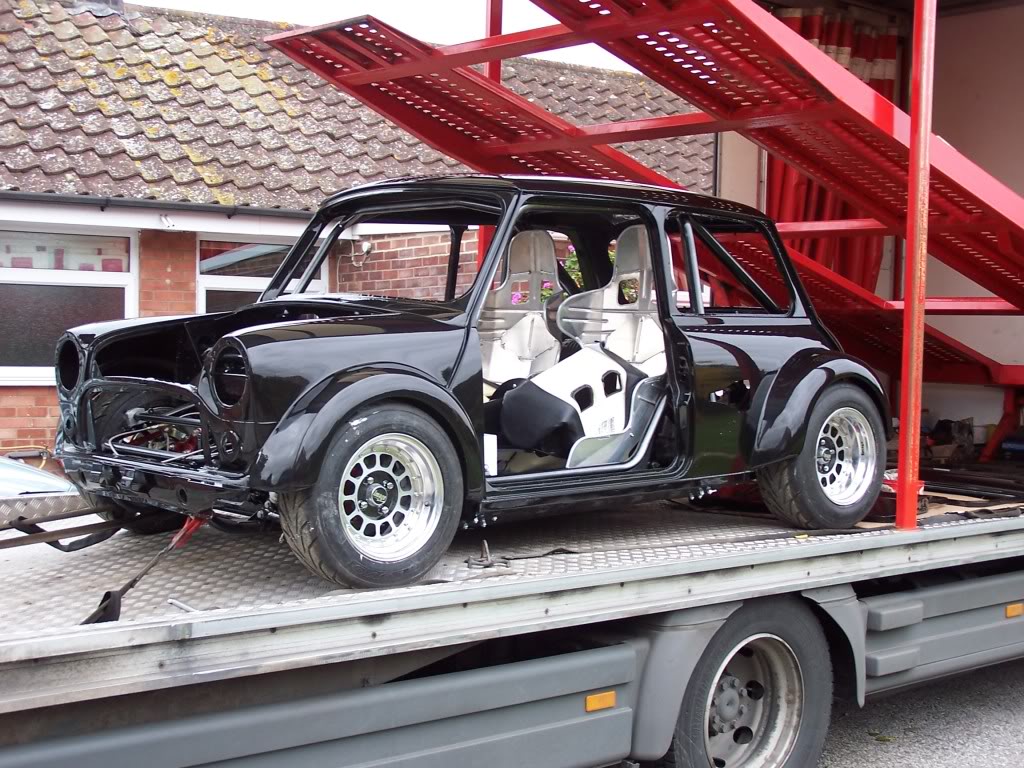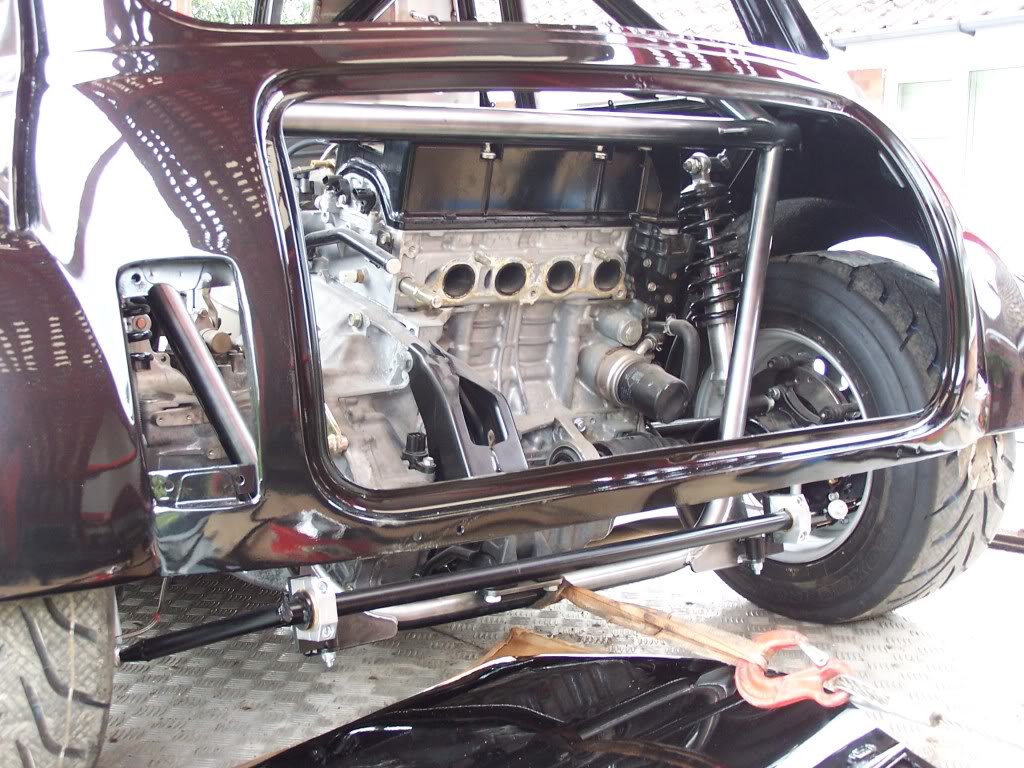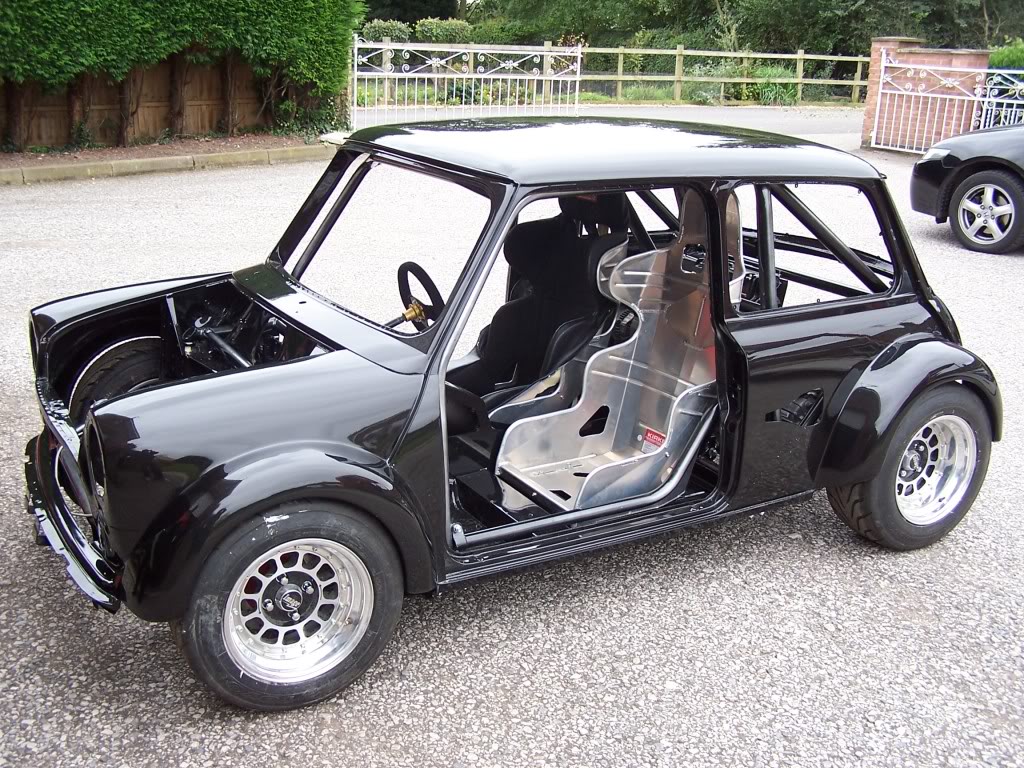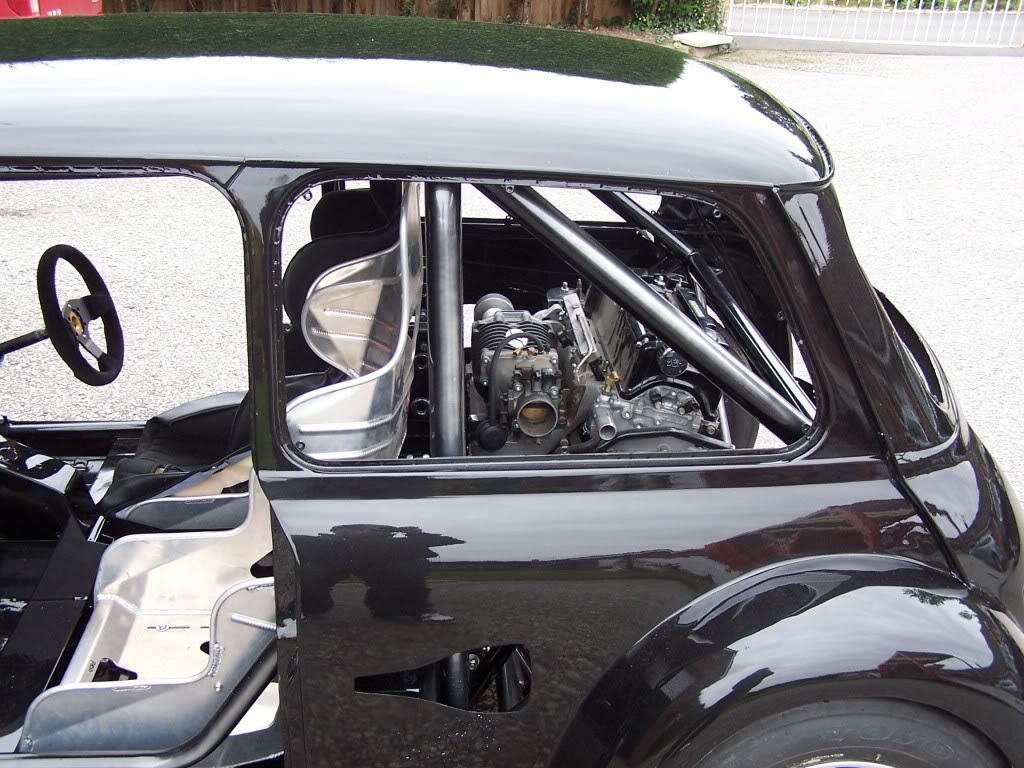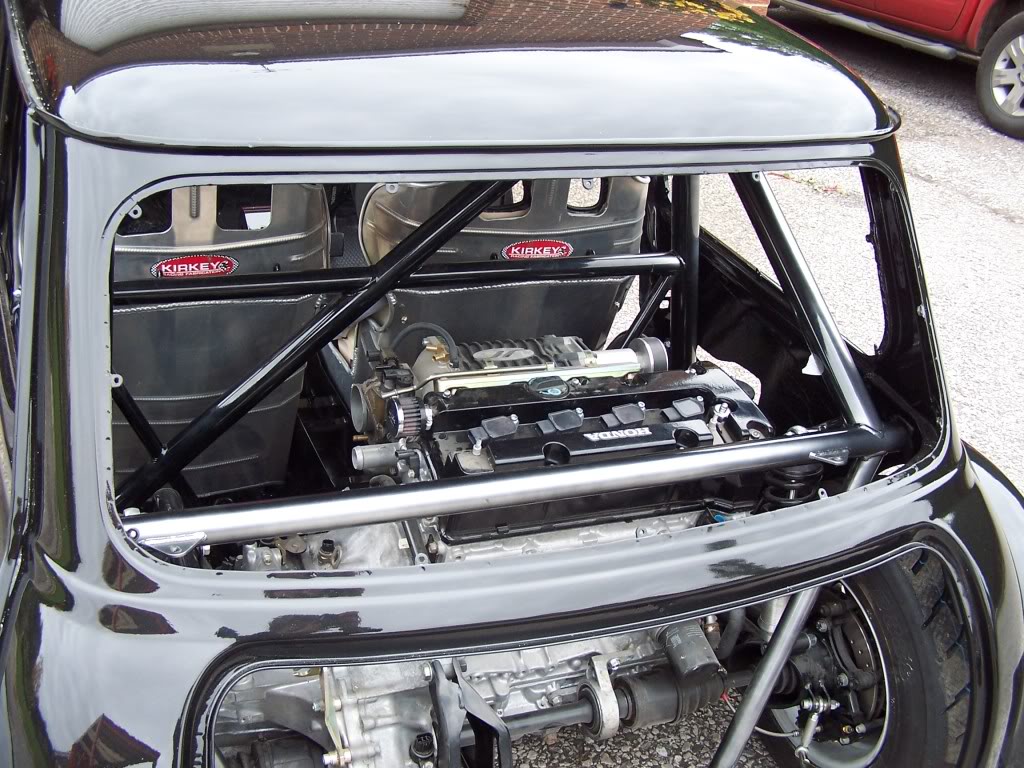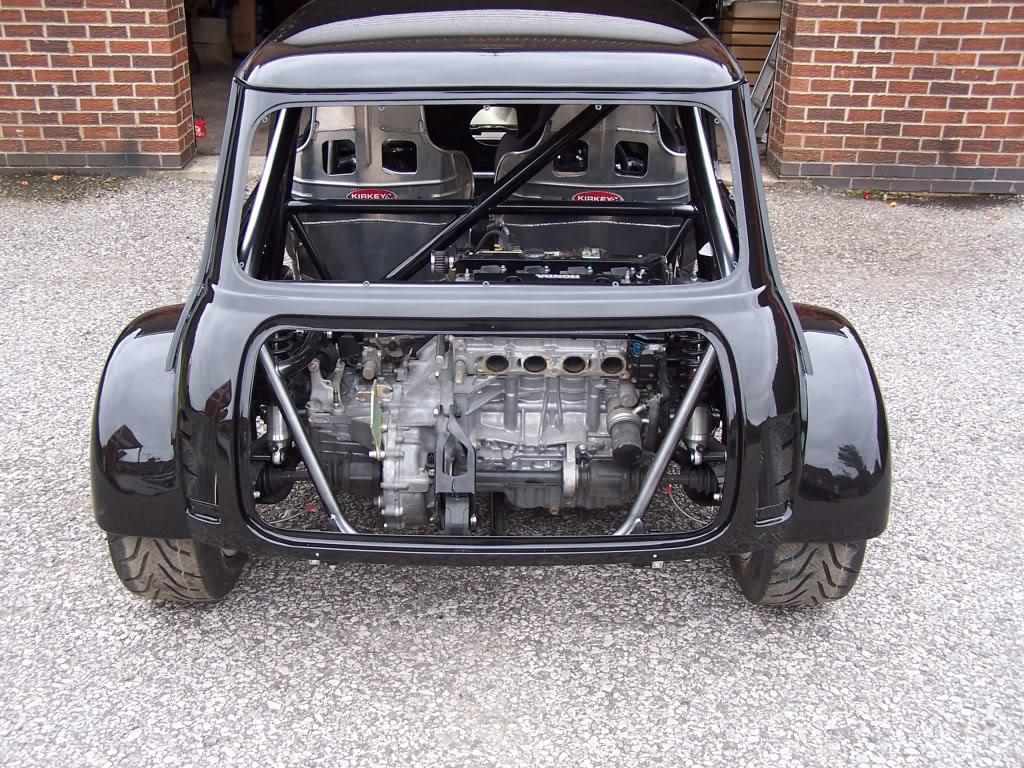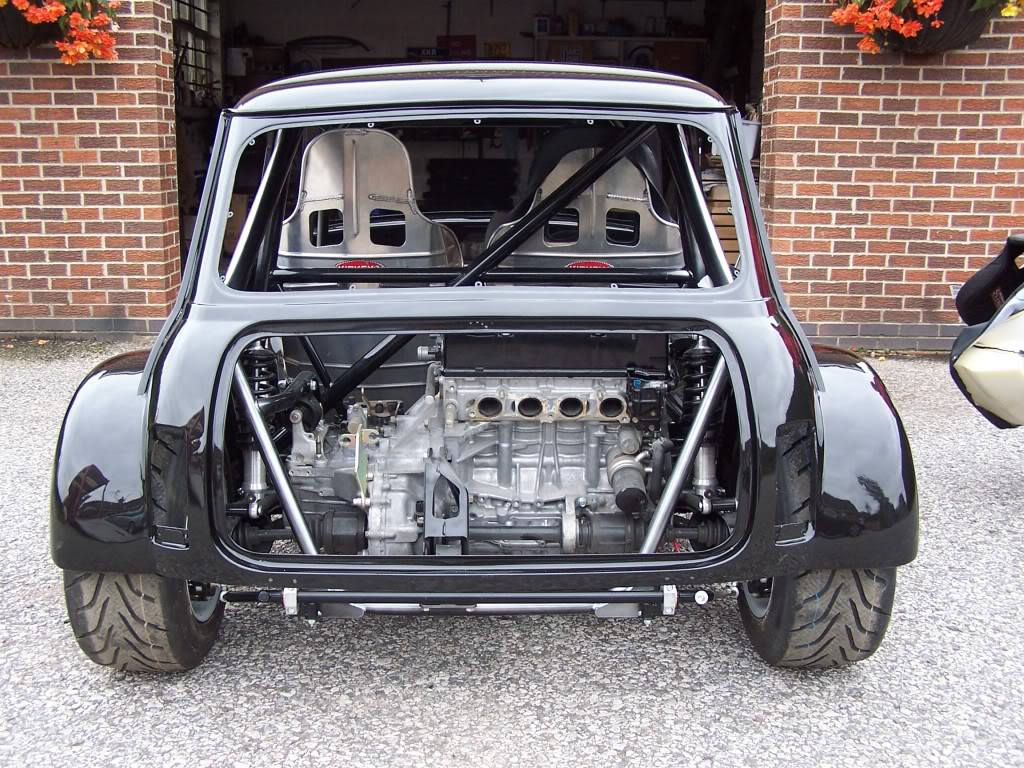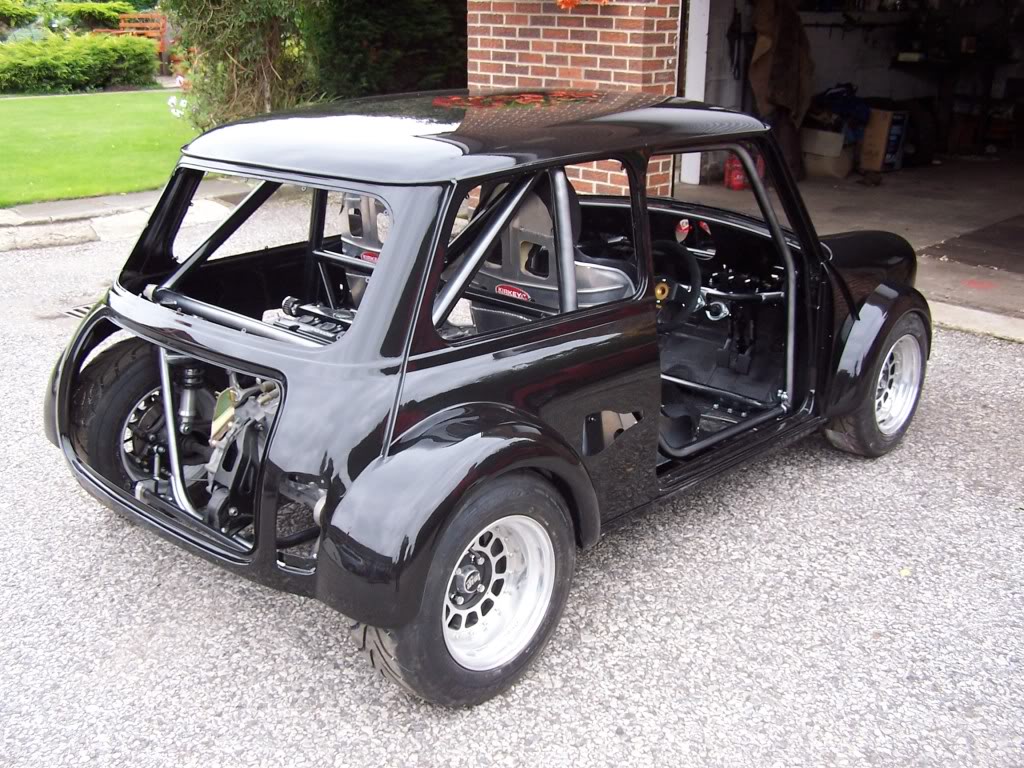 Specs and extras to follow when I get a bit more time and photographs.