Builds
Volvo - Z-car Meets Zeemax by RED HOT
By diyauto
You must be logged in to rate content!
9 minute(s) of a 55 minute read
Volvo - Z-car Meets Zeemax
Compliments of RED HOT @ theminiforum.co.uk
9-20-2010
Evening all,

Well it's been on the cards now for some time; about 6 months and the factory tour actually

, but finally and to Andy's enjoyment I'm sure

, here is the beginning of my "project thread".

I went up primarily to decide on which engine to go for and after the tour, info gathering and test drive I decided (like a few recently) to go for the Volvo kit.

I already had a mini that I was going to V-Tec, but after further inspection of the MoT failure I purchased it soon became apparent that I didn't have the time to replace the panels that needed doing; this is now on hold as the tool chest has since grown as to has available space so that's now the next project.....................

With that shell knocked on the head I was on the hunt for a donor vehicle, and luckily enough I came across a Zeemax'd shell with loads of extras that had just been stripped, blasted and re-sprayed; a few bits were and still do require attention, but most of that is just me wanting to be different



The paint wasn't amazing so taking a welder and sander to it didn't bother me that much, the kit also needs some TLC as the arches and bumpers / skirts don't line up 100%.

Right, let's move onto some pictures, as that's what most people want to see after all

Here are a few pictures from the previous owner:-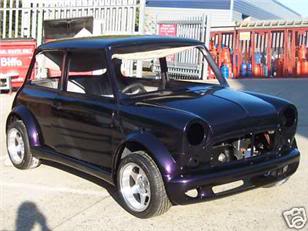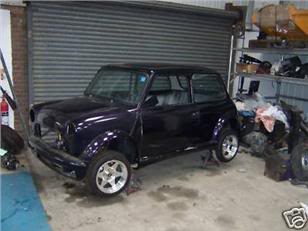 It's a genuine Zeemax kit but unfortunately a bit more time could have been spent fitting it correctly



In the pictures it looks pretty good, but the paint was rushed also, so runs and light patches were present as well as scratches and dents from storage; the car was built and had a Vauxhall 1.8 in the front, the owner had most of it completed, but then time became an issue and project progress ceased.


The first thing I did was wash it, I needed to assess how bad the paint was as initially I planned to match the paint and drive it around for a bit to "run her in" before the re-spray, unfortunately the paint couldn't be matched so I decided to go full hog and probably made the choice/s to do a few more things than I would have, but looking at it now I'm glad it happened like that.

First "proper job" was to flush the filler cap, rear lights, redundant wiper holes and aerial hole in the wing; I'm going for a smoother look, but hopefully not too smooth, I'm keeping all the gutters and seams in place as imo think it keeps a bit of mini about it. I'm semi flushing the boot lid; removing hinges and handle but keeping the number plate recess. The main reason for this is lack of number plate options if it doesn't go on the boot lid, with the kit and look I'm after, sticking it to the rear bumper wasn't an option.

Please forgive the lack of pictures, old laptop went tits up and I lost a few showing initial progress.


Plates welded in position and filler applied and sanded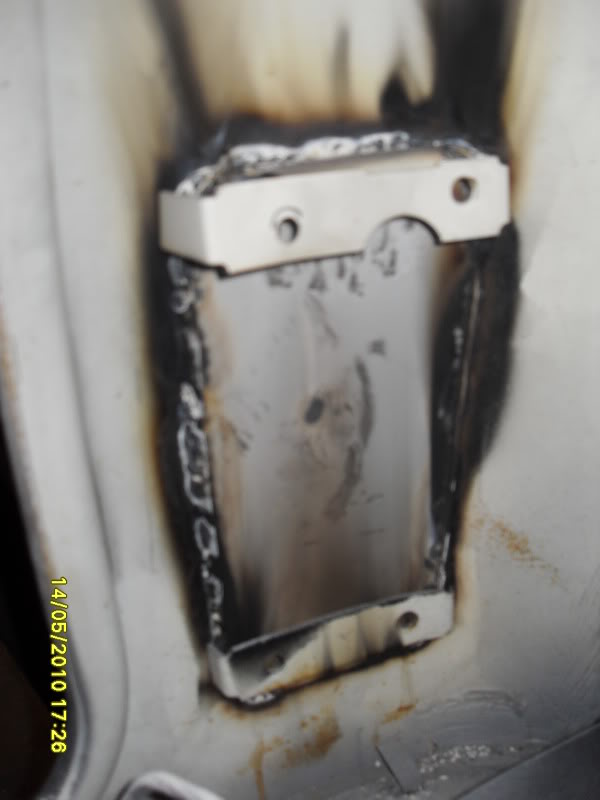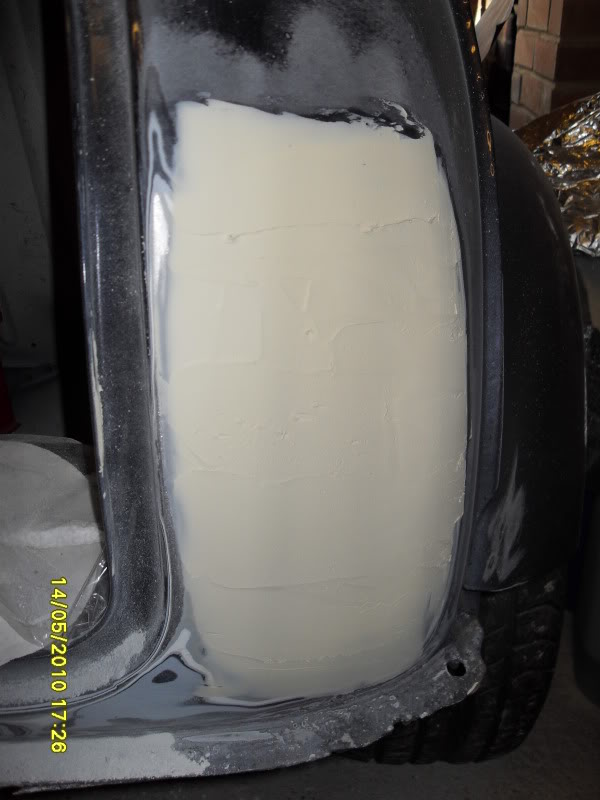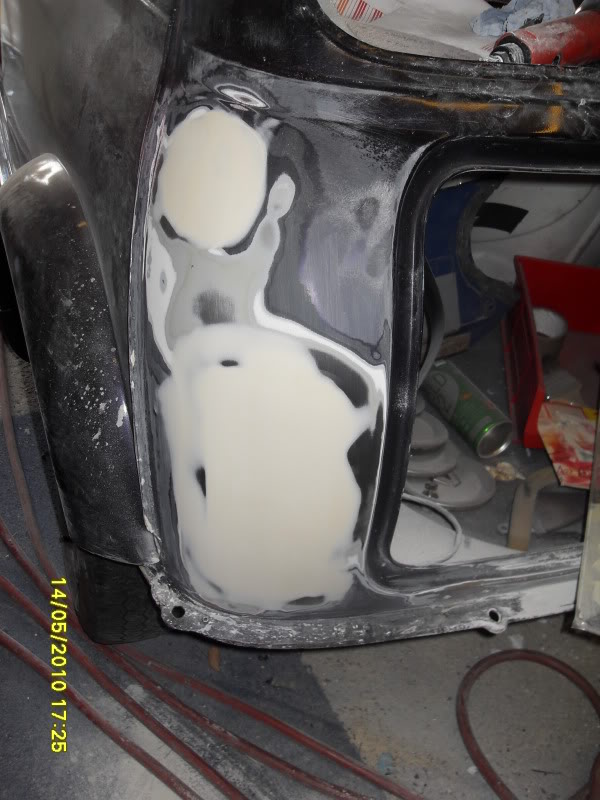 The rear lights have been a real pain, sanding and filling to get the contour to a level I'll accept!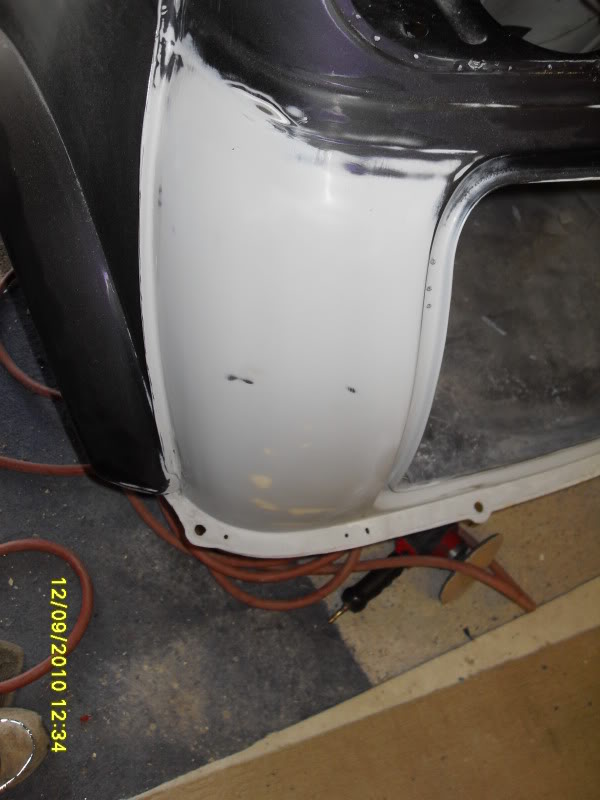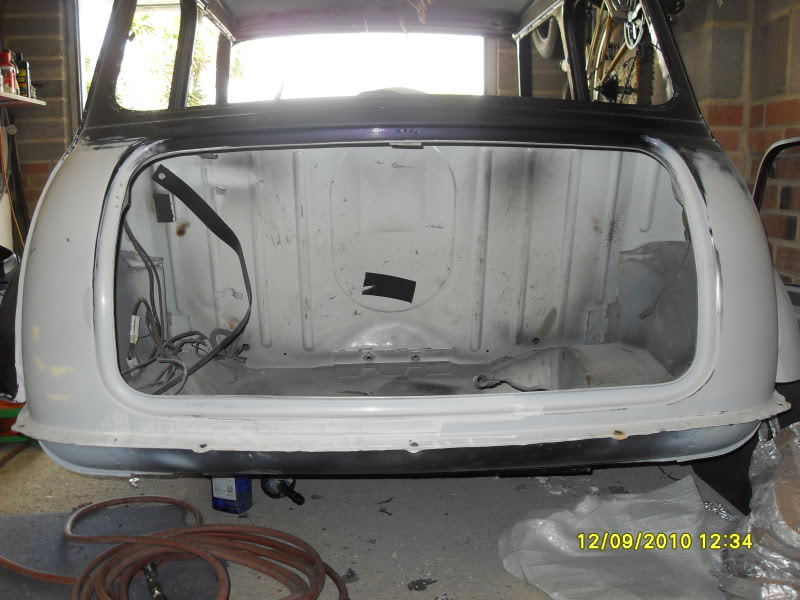 Almost done ..

The front areas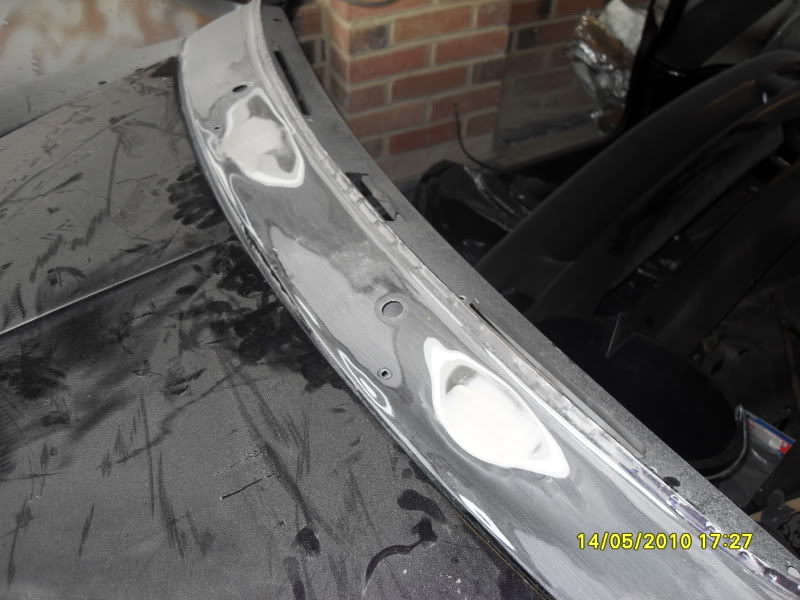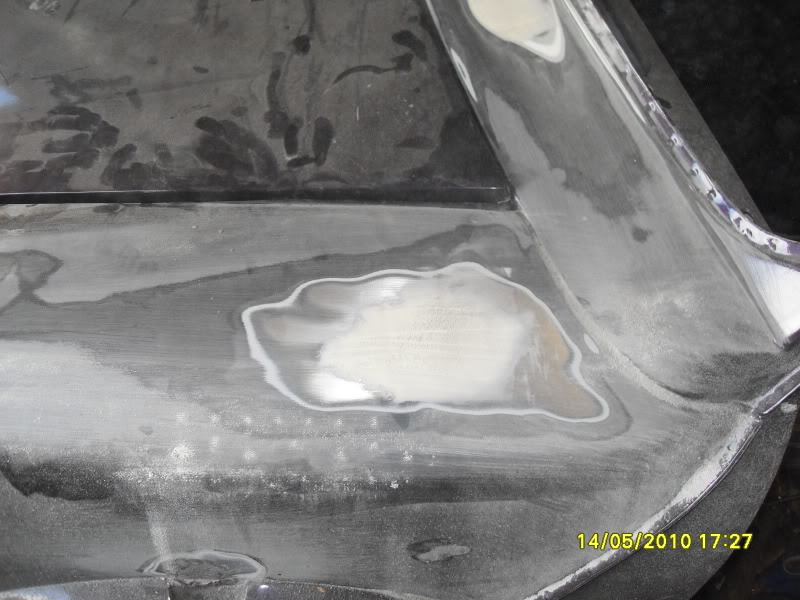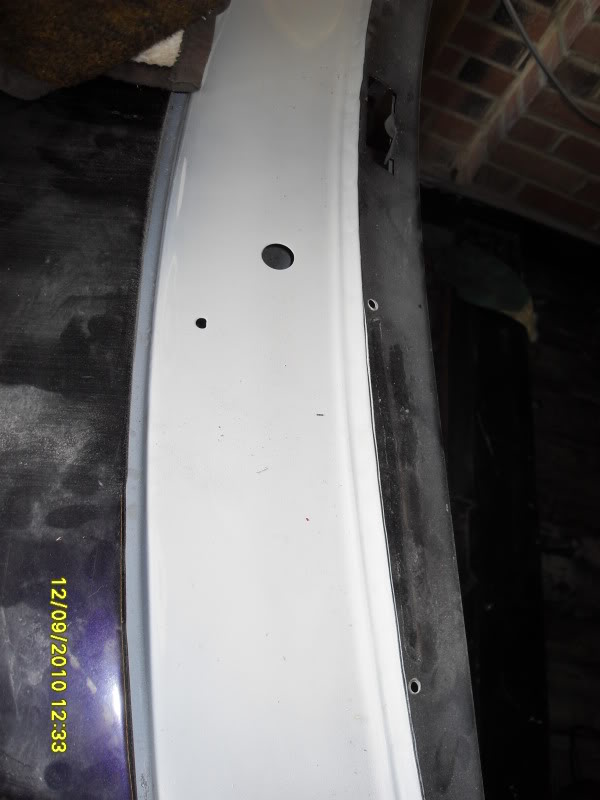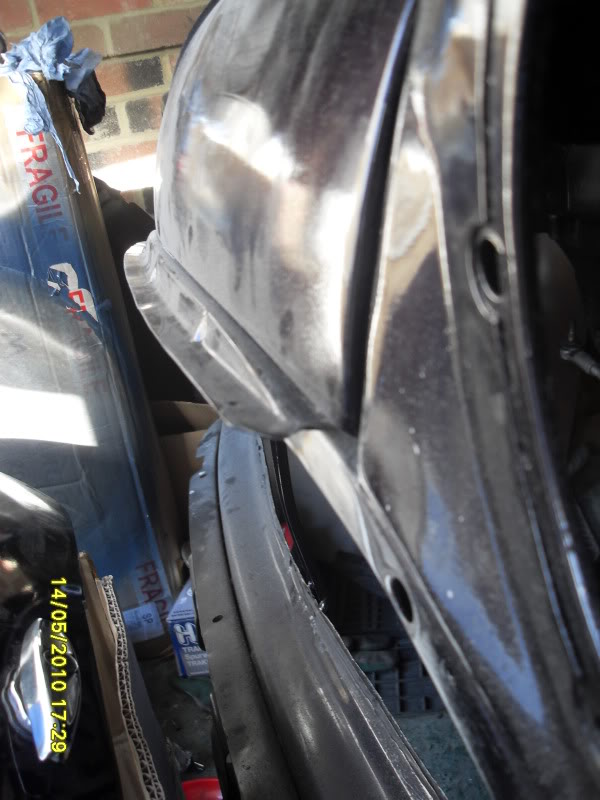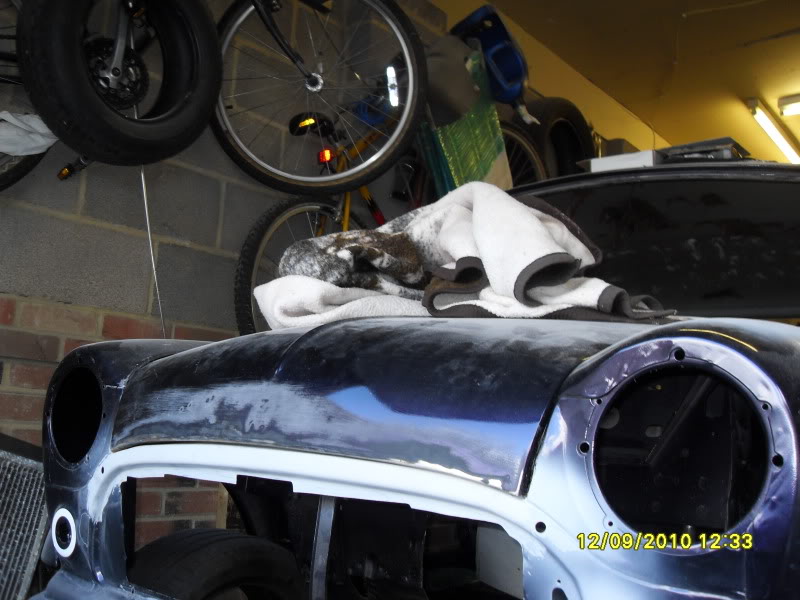 As you can see I also removed the lip from the bonnet and welding up most of the grille mounting holes, can't believe how different it looks without it.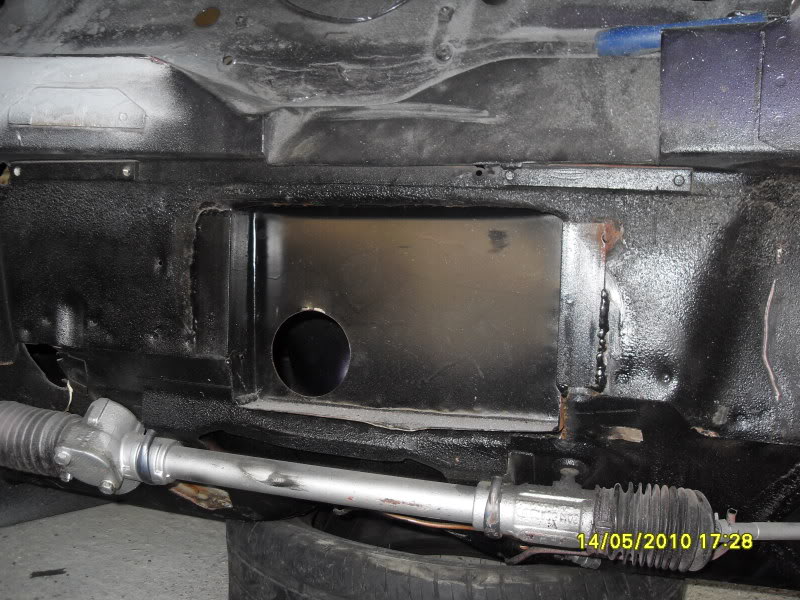 This box has since been removed and waiting for replacement panel to weld in position.

Another area I didn't like was the indicator positions, one side lined up perfectly to the hole, shame the same couldn't be said for the other! This left only one option, weld up the current holes and fill the arches.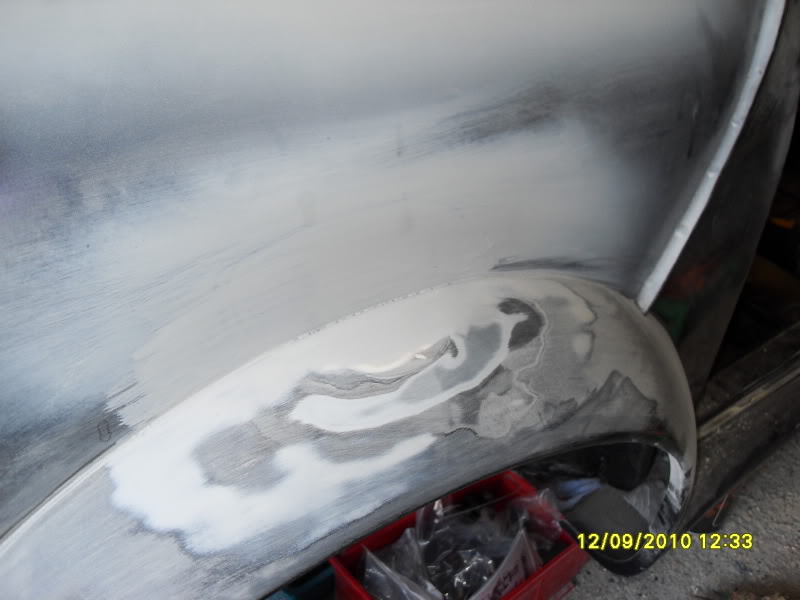 Progress took a downward spiral from here as I was deciding on what frame to go for... Race or road... road or race.... a combination of both.... but I finally came up with something that fitted the bill; The fact a friend rolled his Evo TME and me stupidly offering to strip it and transfer the bits to his new one also hasn't helped me out lol

Whilst all this was happening physical progress might not have been moving, but I did manage to sort a few "special" bits and pieces out



I want the bonnet and doors to be slightly different to regular minis in one way or another, and hopefully if things go to plan that will be achieved. This in turn has resulted in further modifications including Mk1 sliding windows; the idea didn't leave sufficient room for winding windows so they had to go, also resulted in total re-design of the locking mechanisms on which I'm currently waiting for the last bit to be lasered and delivered for trial fitment. This will all be revealed once I know it works.

Only working on the car at weekends leaves a lot of time during the week to think, this isn't good as I change my mind rather frequently, this leads to further stupid ideas, again more on these to follow as they are "works in progress" and I don't want people to steal my ideas lol

Seats were really bugging me, I have some Recaro's to fit, but size was a serious issue, luckily during a site visit this week I managed to stumble across the answer:-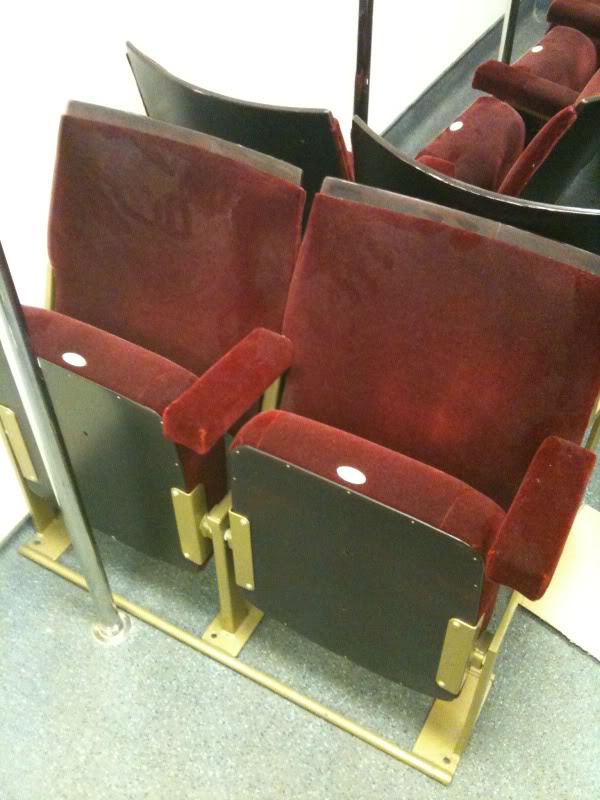 I know they height will be an issue and they are quite dusty, but I think they'll look schweeeet.

After an email from Chris saying the rear frame was in production meant I really needed to pull my finger out, so this past weekend I spent most of my time turning this:-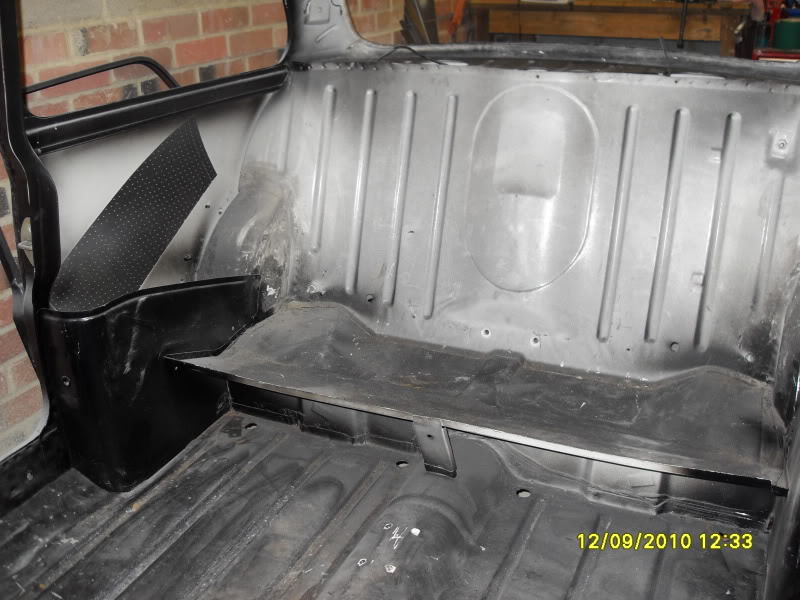 Into this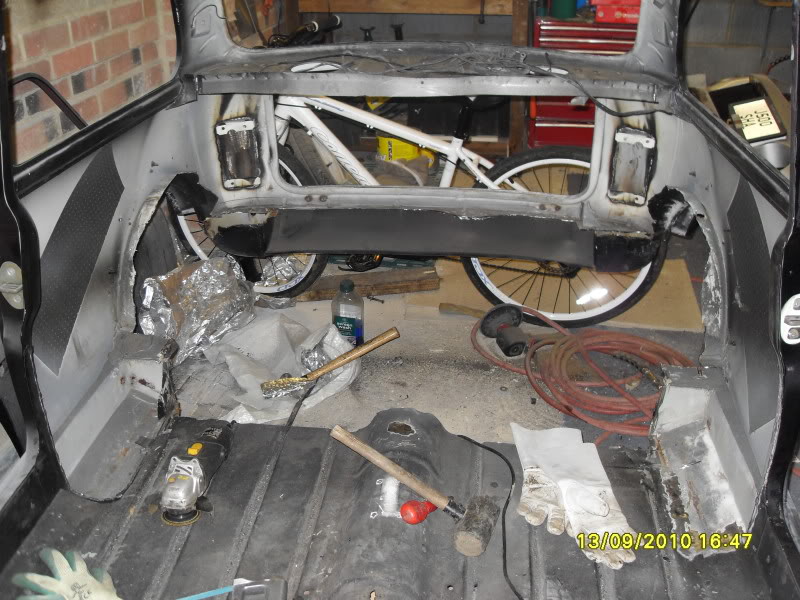 ... it still need to trim the final edge and remove the parcel shelf, but the worst of it is done, at least I'll have somewhere to store this now anyway.....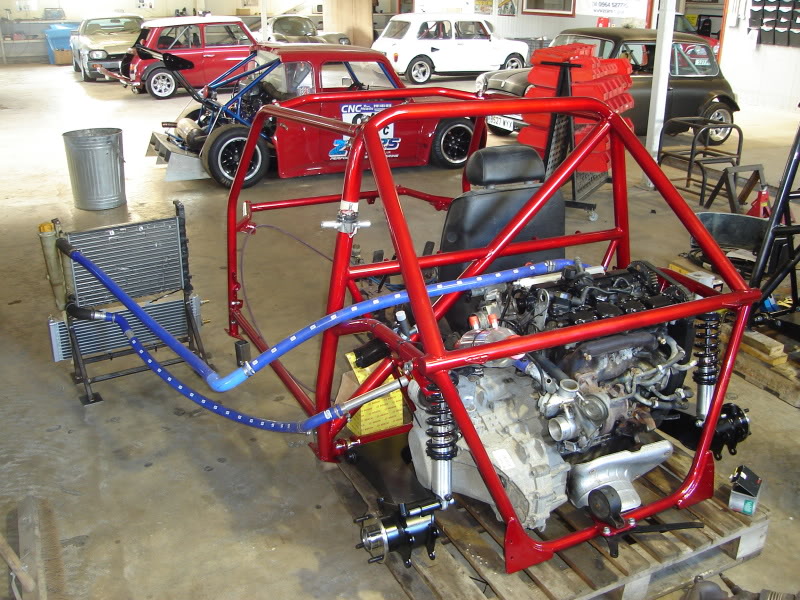 Currently being set-up ready for mapping

Having the rear frame in also means that the dash can be trial fitted as too can the seats; whilst these are having custom bracketry made I'll continue with body work.

That's me so far, but please don't expect daily updates, I'm terrible for remembering the camera and I start back at uni soon so work commitments here will hinder garage time I'm sure.

I'm awaiting a few exciting bits as mentioned / teased above so will update with any juicy progress as and when.

Thanks for tuning in