Builds
'busavan by rustandoil
By diyauto
You must be logged in to rate content!
3 minute(s) of a 58 minute read
'busavan
Compliments of rustandoil @ theminiforum.co.uk
8-18-2009
Ok here is my recently purchased new project, as you can see its a Minivan.
It was sold as a unfinished project by a chap who did not have the time to commit to it.
Basically its a prepared shell ready cut for the Z-Cars frame which has not been fitted the shell appears to be pretty much ready for paint but i have found a couple of areas that may benefit from further inspection and work, all the Z-Cars conversion parts seem to be present including the fuel tank, radiator and all the bits and pieces.
The van came with a freshly powder coated standard Mini front subframe with adjustable bottom links and tie bars which were still new in the packet, this has been built up and put under the van but is sure to be replaced by a Z-Cars tubular front frame, most of the major components seem to be present and in good condition or refurbished, new 8.4 discs with Metro four pots and of course the Hayabusa engine which i was told had only 1000 miles on it, and looking at it this could well be true!
The picture below is not really mine its one of the ones the seller sent me to showing the van on a pallet ready to be shipped.

I have yet to upload my picture to my computer and as always i am struggling with re-sizing them as they are HUGE!! any tips and i will post them here.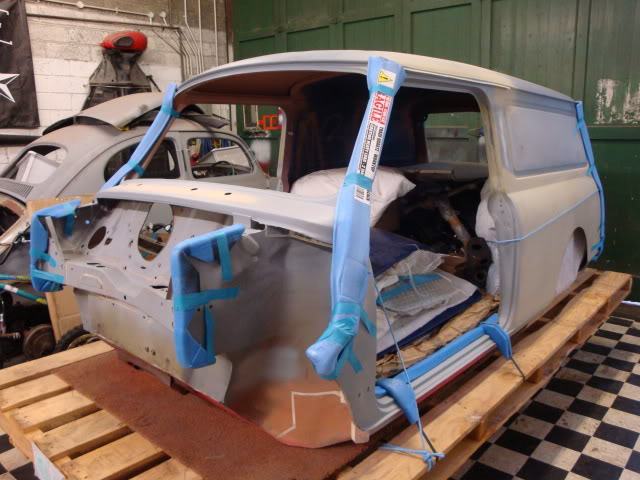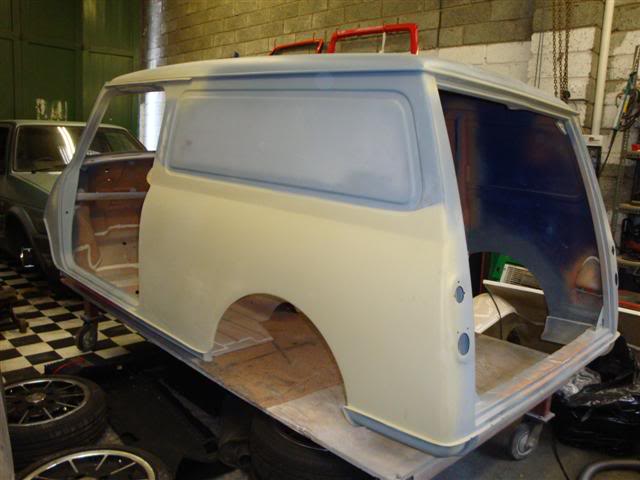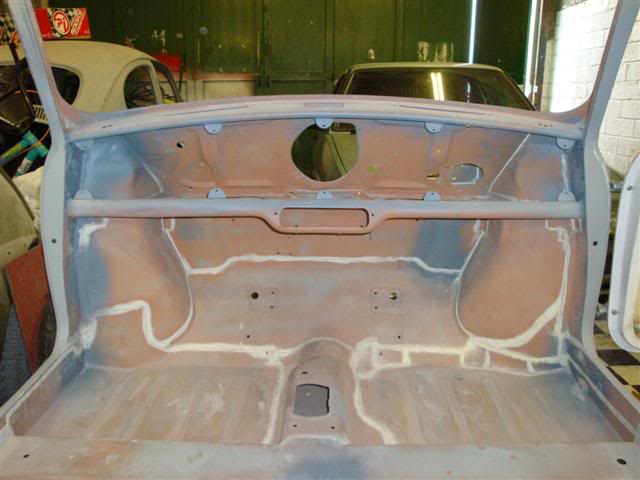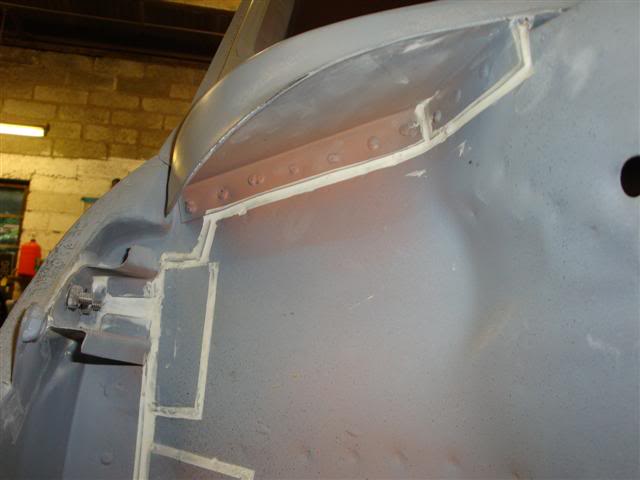 Edited to add more pictures
Thank for the picture tips

, i have tried Photbucket in the past, perhaps i will have another go, the problem last time is that i had to upload the "huge" pictures before i could re-size them this either took ages or the computer just locked up



Just tried something called "power toys" its an add on for windows XP lets you re-size picture on your computer and produces a copy in the same folder and adds "small" to the file name, nice and simple

then no problem uploading to photbucket, just added a couple more phots to my 1st post



Will have a go on my home computer later and see if i can get a few more done