Builds
CP9A Evo 5 by MR1JZ
By diyauto
You must be logged in to rate content!
3 minute(s) of a 7 minute read
CP9A Evo 5
Compliments of MR1JZ @ www.evolutionm.net
3-25-2012
Hello from Australia, I stumbled upon this place while googling for reviews about the Exotics Racing School in vegas as I am coming over there with my brothers in July for some fun and thought I might as well put some pics and details of my CP9A up
I bought it in december last year and it was delivered like so: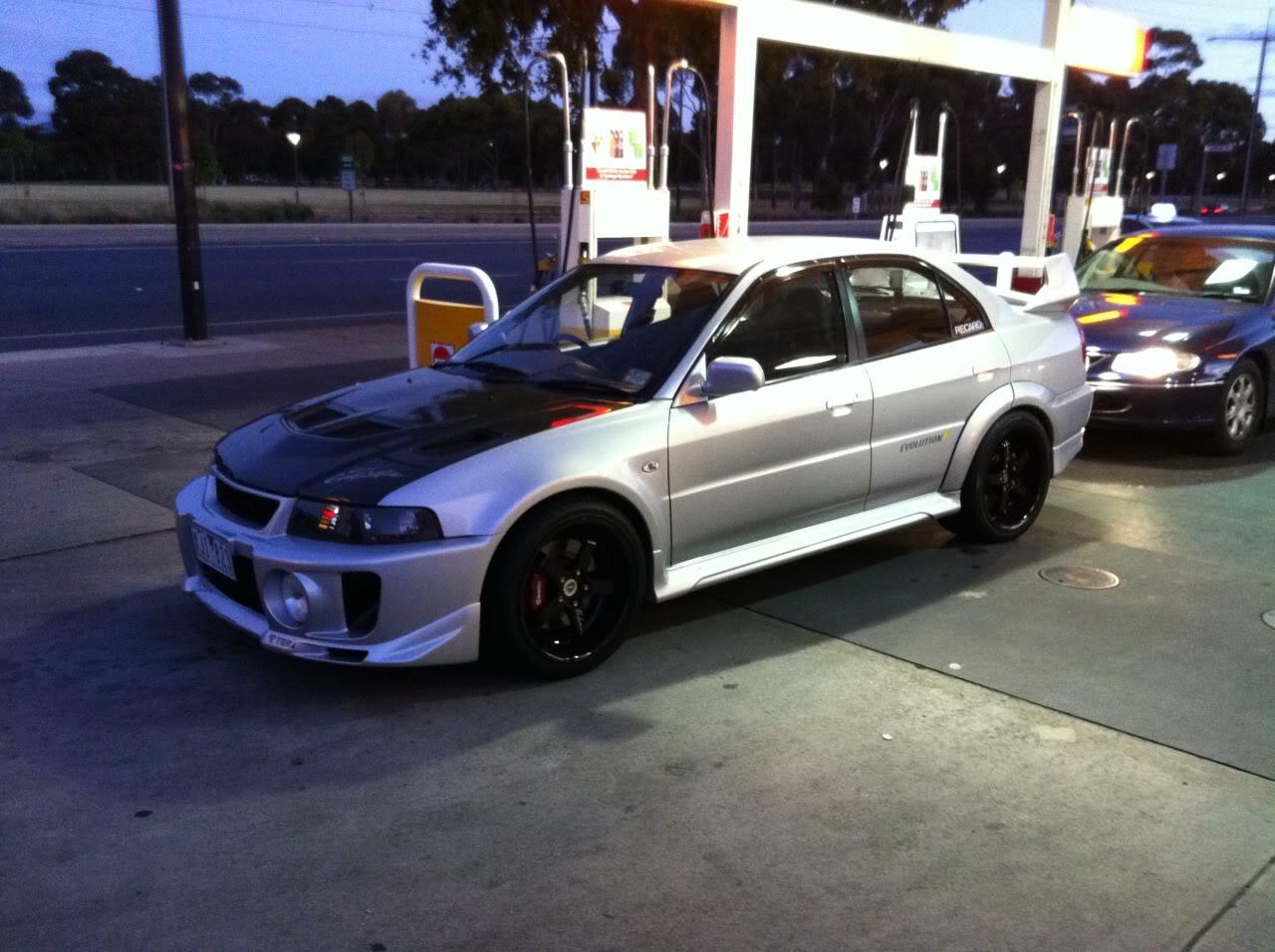 Note the over abundance of stickers and very heavy average looking 18" wheels, combined with the one peice headlights it was a ricers wet dream...it was however mechanically very sound and ultra tidy...the previous owner was a very fastidious guy even if he did have a few issues with styling.
over the past few months I have set about making some changes to the setup and look of the car
Current specs:
CP9A Evo 5
Blitz Nur Spec Catback
Exedy HD clutch
Toysport Front pipe
Autobahn 888 Dump
Decatted
Tein HA coilovers
XXR 527 in 17x9.75 +25 wrapped in KU36's
Bride Gias Seats mounted to Koyuu rails
Aftermarket intercooler (known brand)
DBA 5000 Front rotors with A1RM pads all round
ARC gearknob
Nardi Deep corn wheel
Carbon bonnet
Car currently runs 15psi of boost, I am due to remap it soon so ill go to 23psi then...that should be enough to keep me happy for a while
I am also planning on mechanicalising the rear end as the AYC is far too intrusive for me...so that will either be via an RS rear end from NZ or a cusco 2 way in the AYC housing I havent made up my mind on that one yet.
Pics: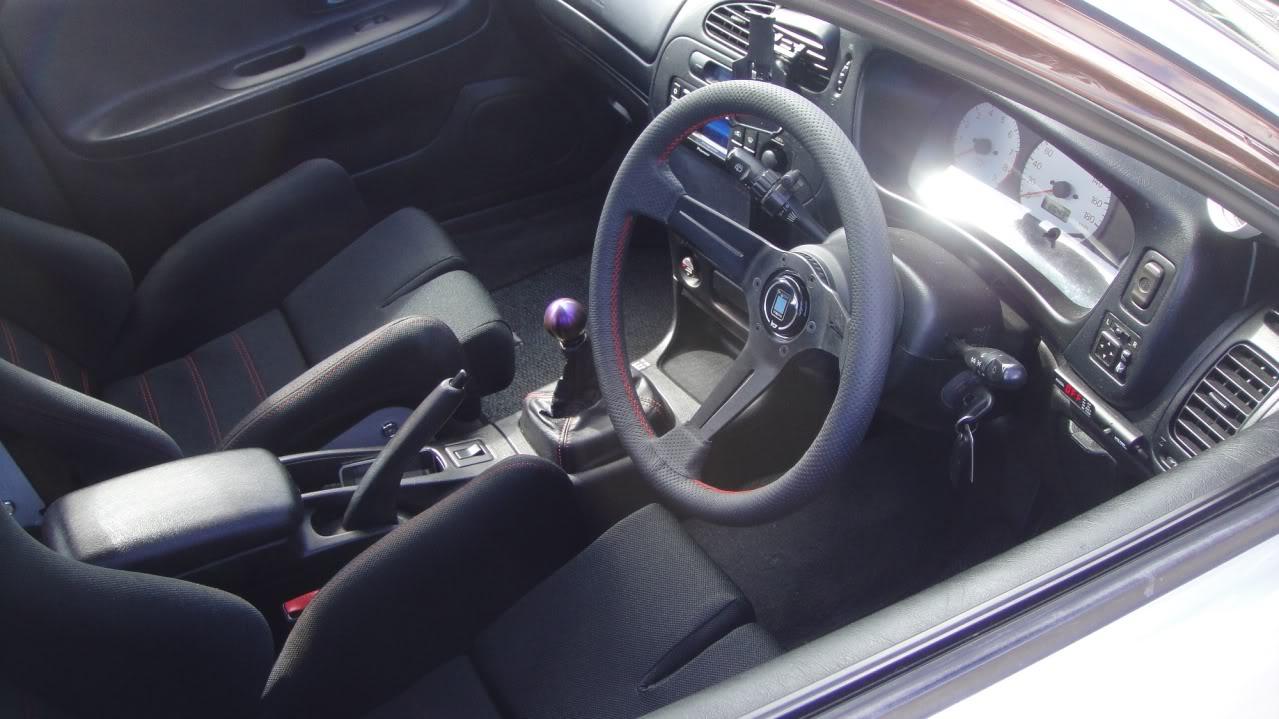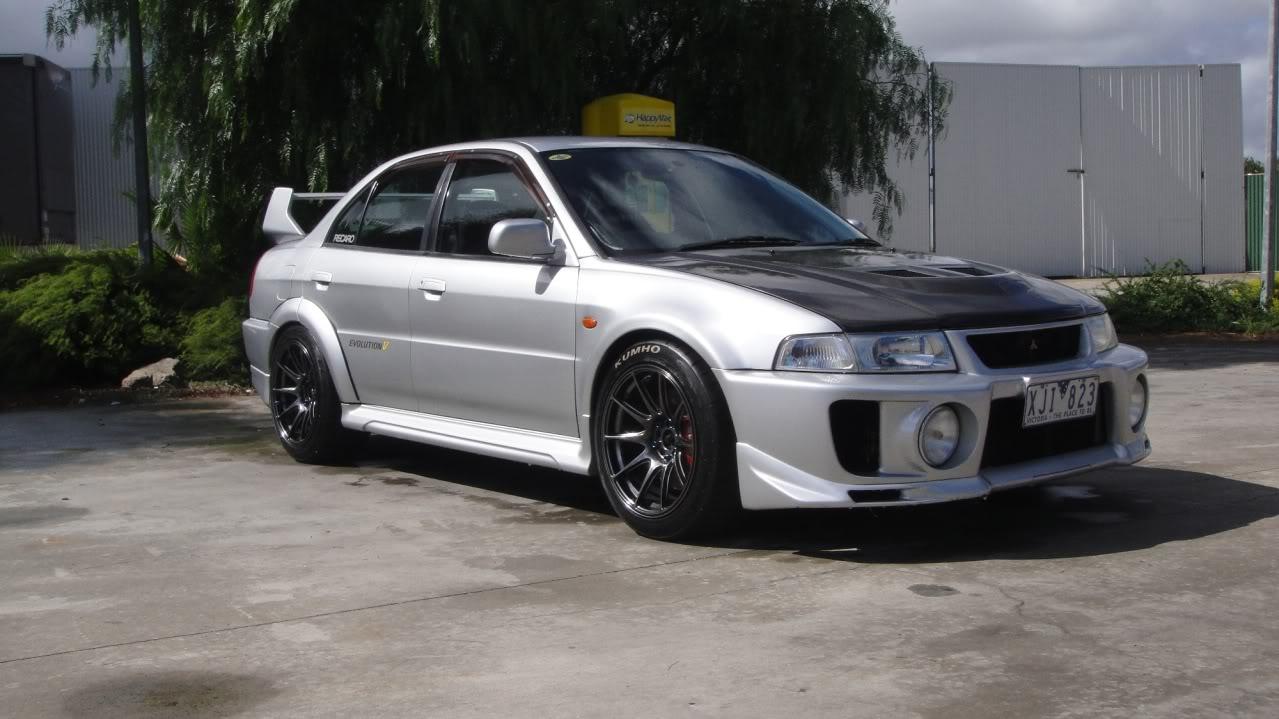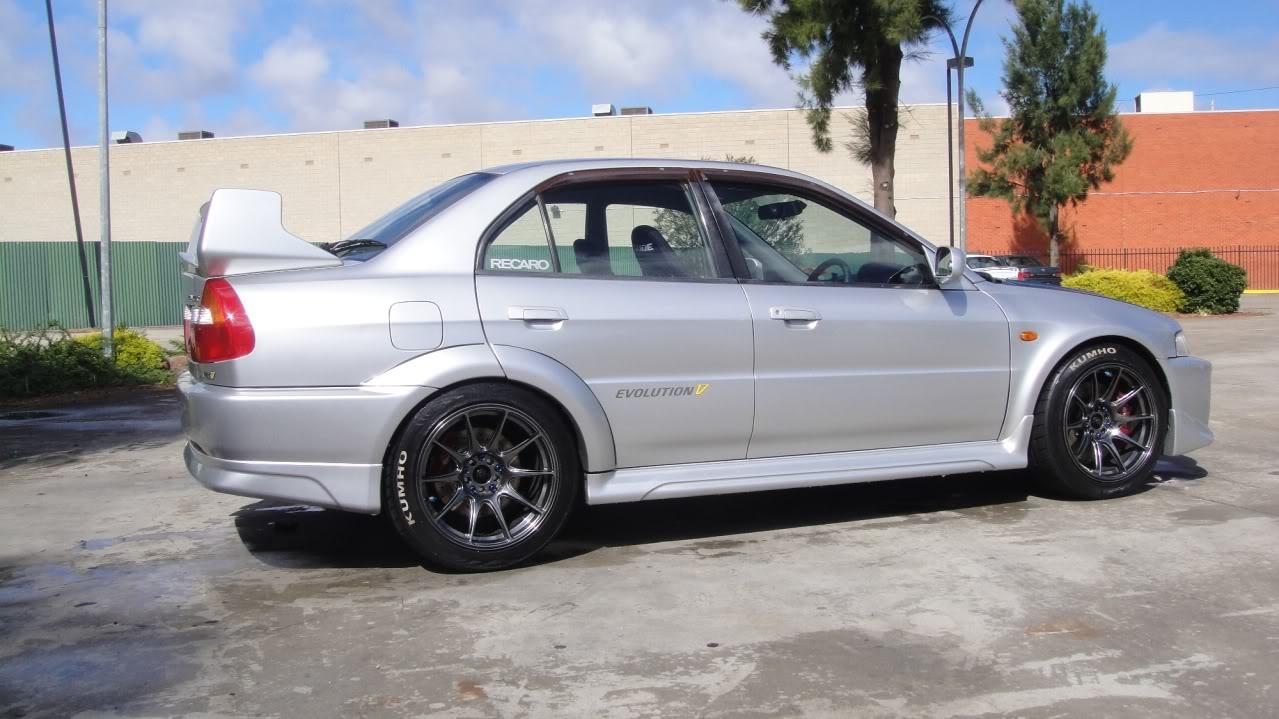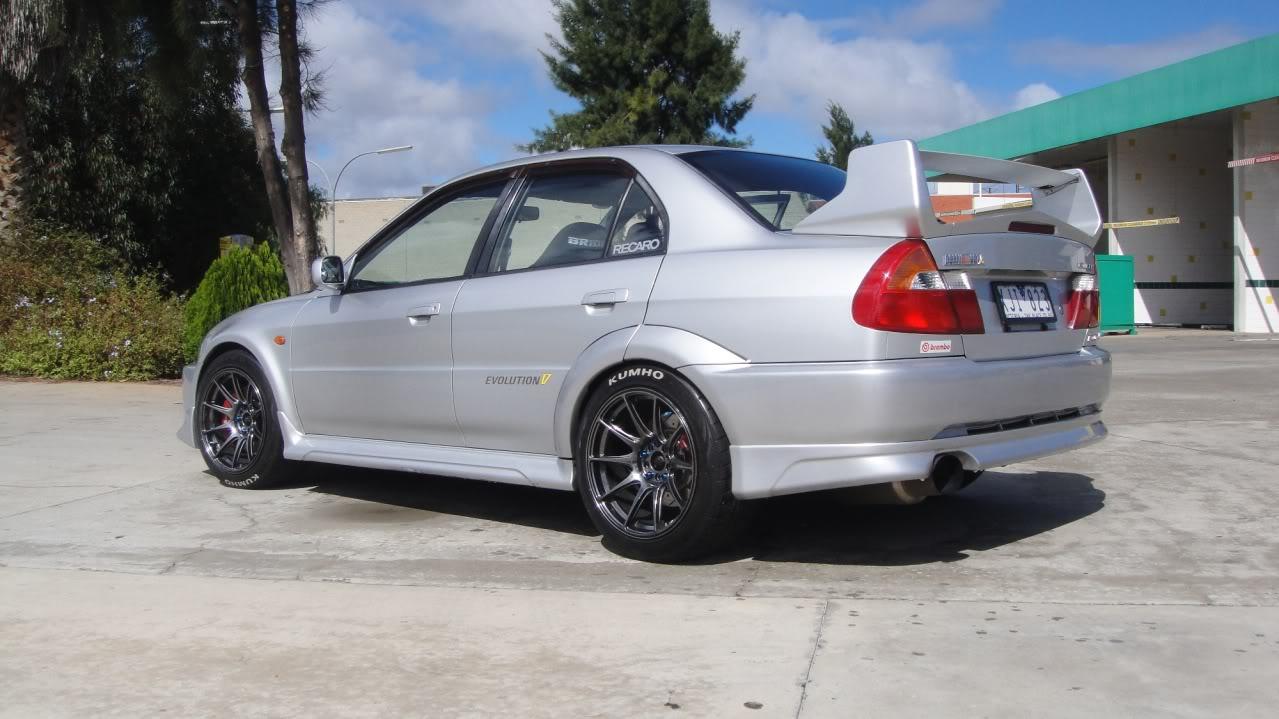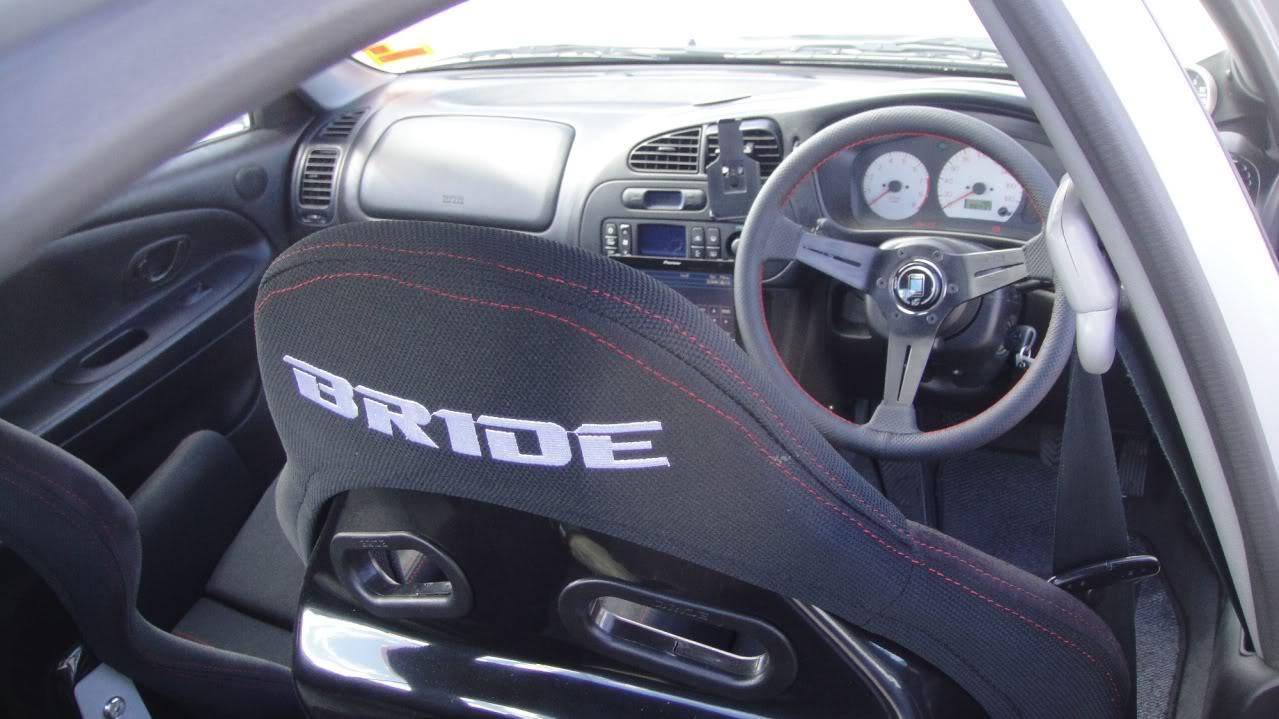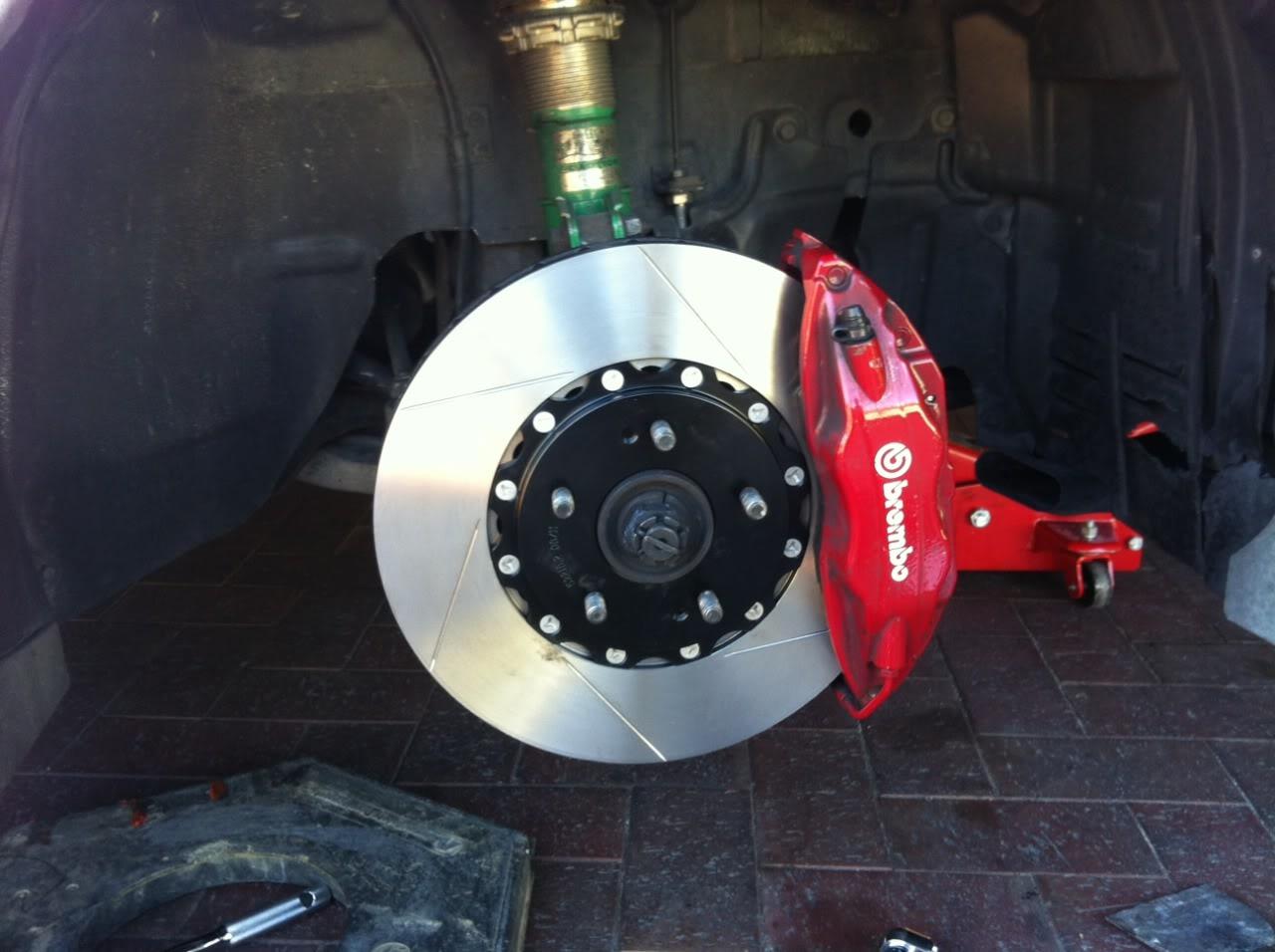 Let me know what you think