Builds
Vg30dett z31 by pcaudell
By diyauto
You must be logged in to rate content!
2 minute(s) of a 5 minute read
Vg30dett z31
Compliments of pcaudell @ hybridz.org
7-17-2009
I'm just getting into the forum, I'm almost thru with my engine swap,dett into a z31. I'm hoping to be making a test run in afew weeks. My son recently turboed a 04 spec v and then I got the turbo bug. I couldn't find a turbo motor for my 86 300zx so I bought a dett, alot of time and work figuring this one out. I hope I'm impressed!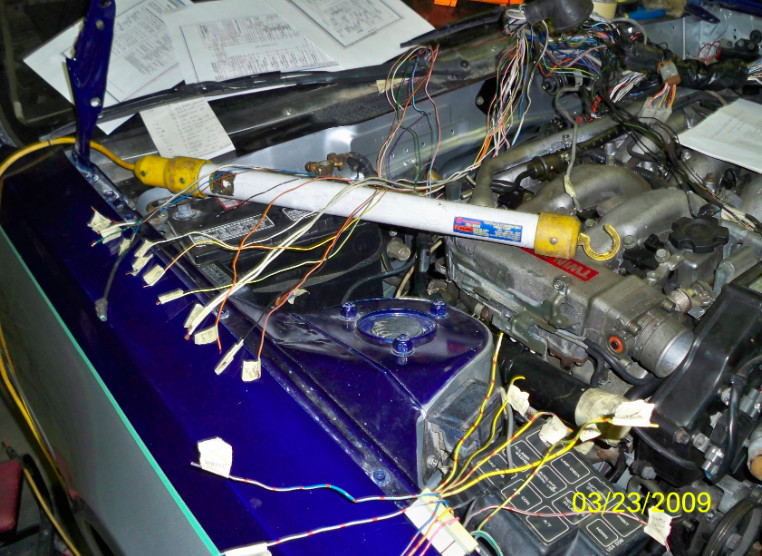 7-22-2009
I just got my intercooler piping, Ihave the stock z31 radiator I think I'm going to have to go with a different one in order to get the intercooler back far enough