Builds
1966 404 Coupé Injection Restoration
By diyauto
You must be logged in to rate content!
3 minute(s) of a 245 minute read
1966 404 Coupé Injection Restoration
Compliments of Mike T @ http://www.505turbo.com
11-29-2016
In the better late than never category....for nearly 28 years I have owned my 1966 404 Coupé Injection. Finally the restoration is about to begin.
The first step is to strip the shell bare. As of the 28th of November 2016, all that is left to do is the dashboard, heater and a bit of stainless steel trim on the driver's side door. The engine and gearbox are out, the brake lines, fuel lines, wiring and everything else but the basic suspension. Because the 404 has a torque tube, I had to bolt it up to the transmission mount (normally it's bolted into the gearbox) to keep the car on its wheels.
It is going to be flat bedded down to Victoria by Top Notch Towing, to Coachwerks on Ellice Street. Coachwerks does rare car restorations - they are choosy about the projects they will take. I guess my pitch worked because it's a go! Mike Grams is my contact there. This shop has done some amazing work on various show cars, dozens of 300 SLs, Pebble Beach show cars for Rudi and Company (Rudi Koniczek - they do all his bodywork). The work is going to be very expensive, but worth it to me!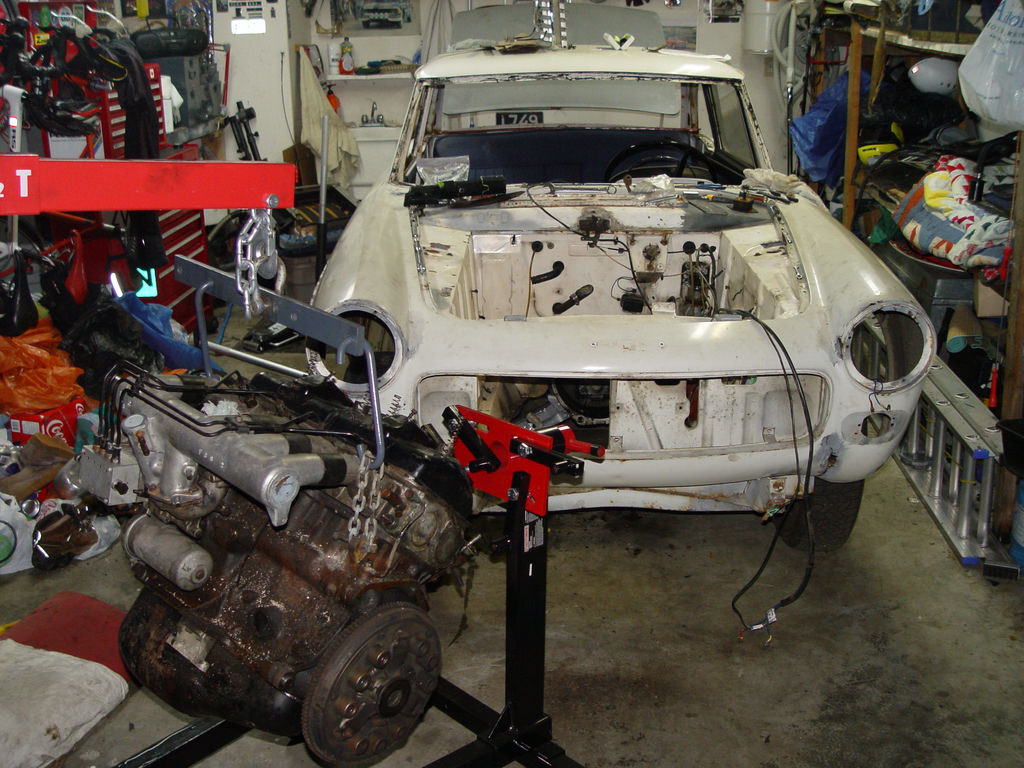 This photo shows the 404C just after the engine had been pulled. It's a KF2 unit with 96 HP. When it is rebuilt, I am hoping for 100. This should be accomplished by using a Reinz head gasket instead of the metal/asbestos one that they usually had. I have a new head for the engine, which will have hardened valve seats installed before I use it. I will tear down the engine when the car is in the shop, to assess its condition. A new piston/liner kit will go in, for sure, as well as the new head.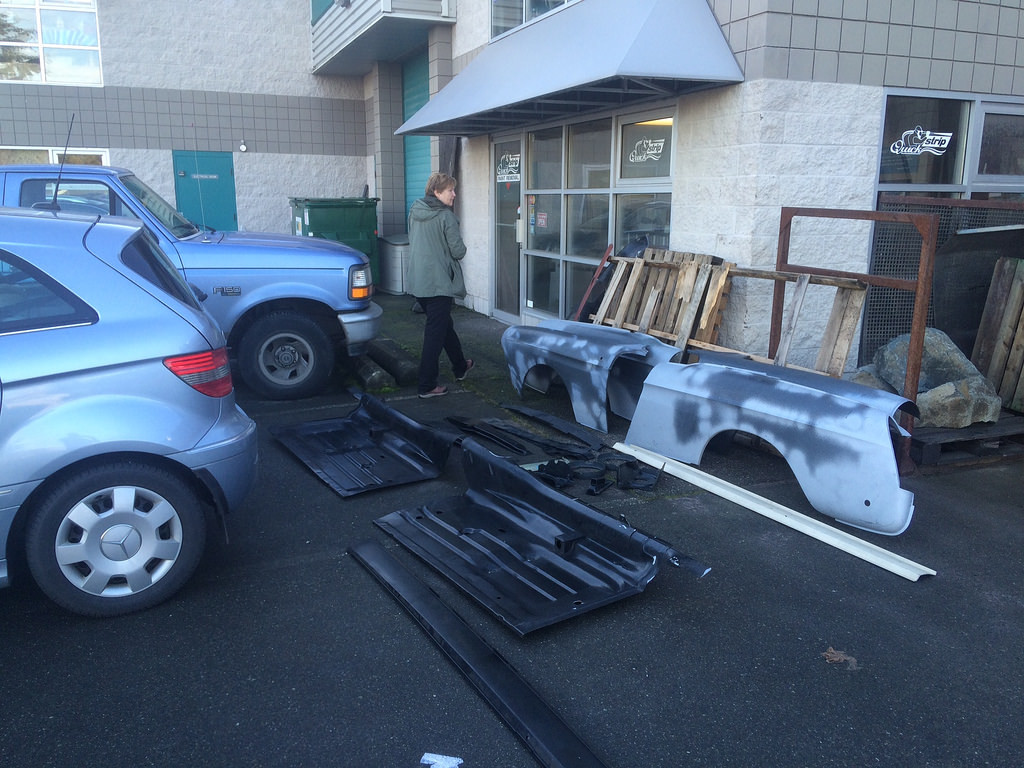 Today we dropped off the NOS body panels I have collected for the car over the years at Island Quick Strip in Sidney BC. We managed to get them all into and on the Mercedes B 200! In a couple of weeks, the whole bodyshell will be there, and thereafter at Coachwerks.