82 505 TD Unfunded Project by Peugeottogo
By diyauto
You must be logged in to rate content!
82 505 TD Unfunded Project
Compliments of Peugeottogo @ http://www.505turbo.com
1-28-2013
This 1982 505S turbo diesel is my youngest son's project. At the age of 13, he has been an avid Peugeot enthusiast who has several years to work on this project with a limited budget. I can't think of a better way for him to get hands on experience with his future ride. Hopefully he'll gain an appreciation for his work and the satisfaction that he will know what makes it tick.
Some stats on this one,
167,000 miles
5 speed
Thomas in Roseville has been putting some parts together for us since August,2012. Mainly used parts that are hard to find that can be recycled.
This past weekend the car was loaded and hauled from Northern to Central California.
Recent work included new hydraulic parts for the clutch; otherwise this well rested Lyon was capable of driving.
History looks to be a California car although there is rust in the common area around the windshield.
There is plenty to do with the mechanics, interior and ultimately the exterior, but with limited funding and plenty of time, should be a fun driver along the way.
Original paint is tired right down through the primer. Did I mention rust?
Interior is rough and scruffy in places, think Lyon's den in Africa but nothing a little TLC can't bring back to life.
Will need a complete rebuild of the front end and host of other things to tinker with.
Runs surprising well and drives fair for the condition it is in considering its been off the road for quite some time.
This makes owning a 505 in the family number 16 plus the forth in this color combination.
So why this one? The durability of the turbo diesel, no electronic injection to deal with and no smog requirements. The manual trans is the best way to learn to drive too!
I'll post updates along the way but remember these updates maybe few and far between.
We got time and plan to have some quality time together in the garage. Merci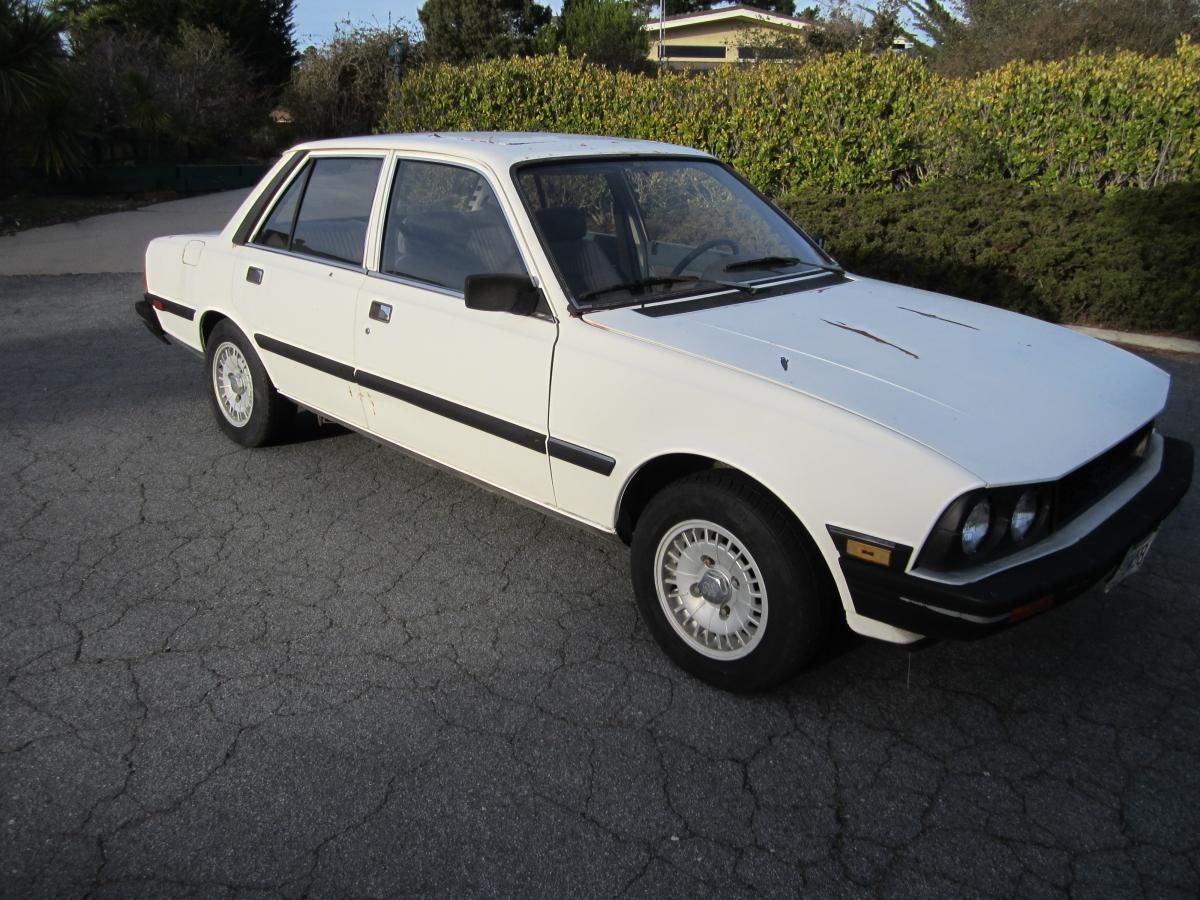 1-29-2013
Thanks Andre, A few things will be sorted relitively soon,
Remember those STI wheels and tires you delivered?
Change out rear tail light assemblies as the pair on the car or very poor condition
Grill replacement
Can't get lost with disasembly since we have a full scale template in the garage
As for future exterior, a possble resemblance of a 1985-86 STI without chrome. Most of the chrome on this car has already been removed by mother nature.
As for budget? Yes it's not funded currently and will consume my spare parts inventory first.
2-9-2013
OK, nothing exciting to report as an update nor would photos be of interest ether
So whats been happing;
Off with the 14" wheels and on with the STI 15" wheels that Andre' brought up with him many months ago.
A complete degreasing with hot pressure washer.
Oil and filter changed and flushing the cooling system next
The drivers door lock assembly was broken and you could only open the door from the exterior. This was an easy fix.
The left rear door was locked shut. This was interesting as I'm the size of a giraffi lol; requiring removal of the rear seat components and the door panel to gain access to the inside of the door. Next remove the exterior handle so I could manually drive the stricker release open from there to open the door. Working as intended now
I moved on to some wiring issues under the dash. Geez again, not the best enviorment to be working in but figured I'm now a trained contortionist so I'd dug in.
I'll be taking a break and move on to items that are at waist level for a bit until I can see my feet again
Maybe a photo or two will be posted. I know we like photos around here.
2-11-2013
Photos
Some are compliments of Thomas!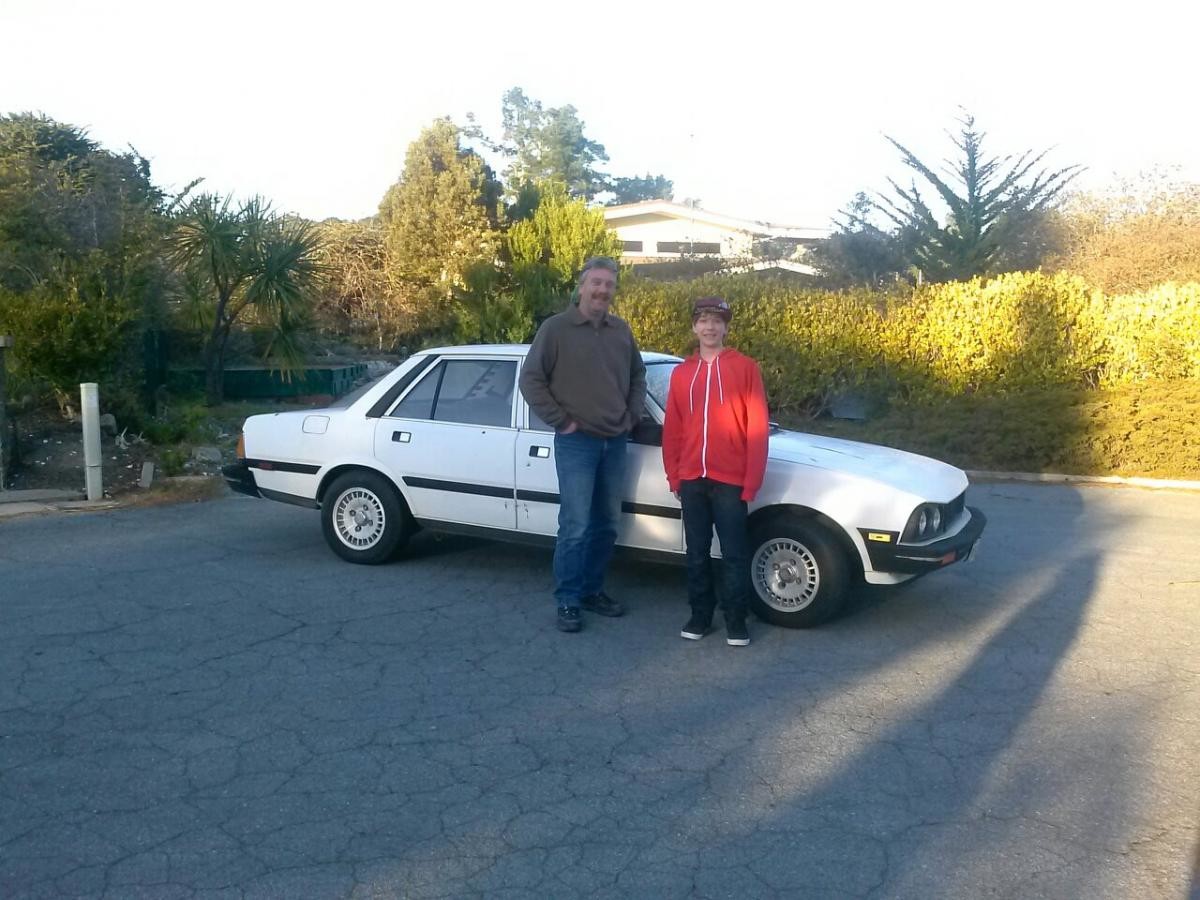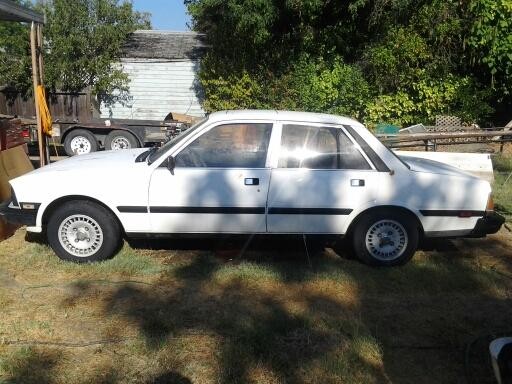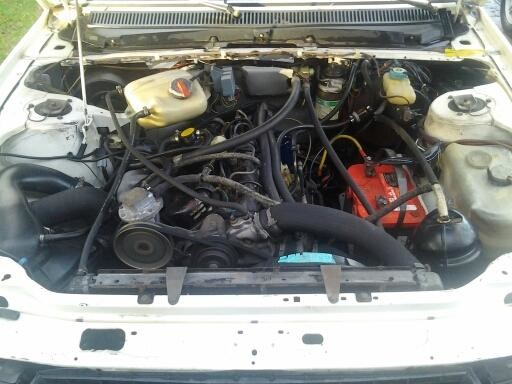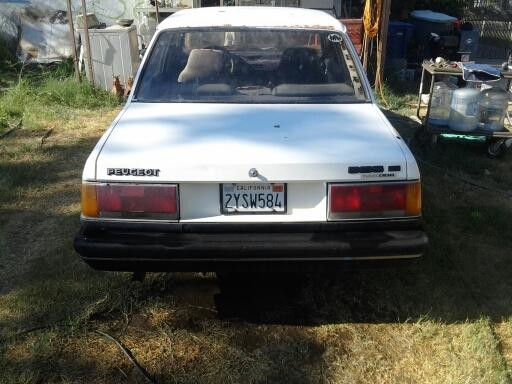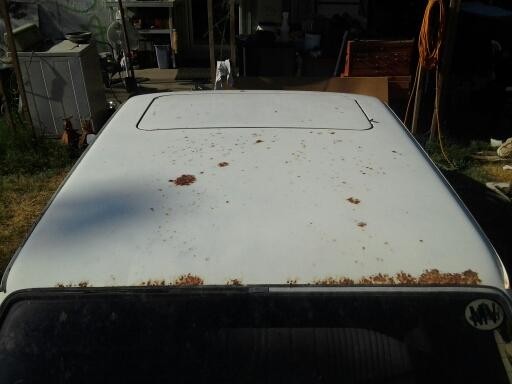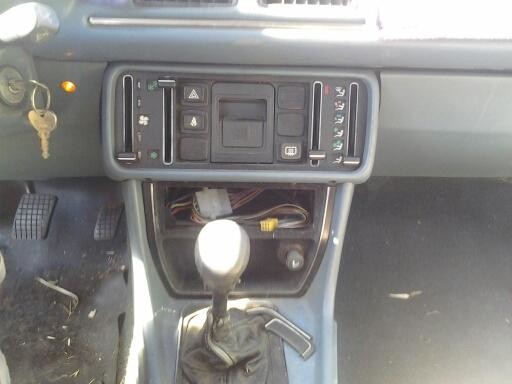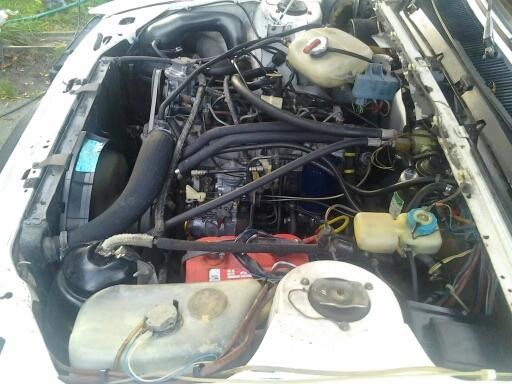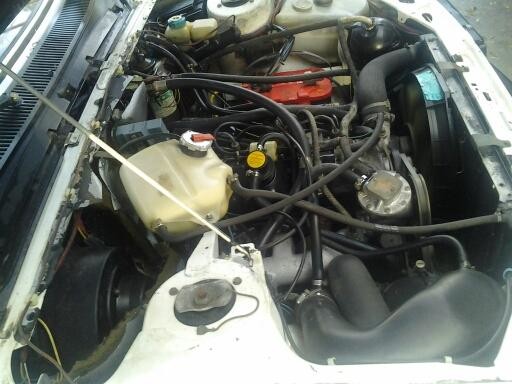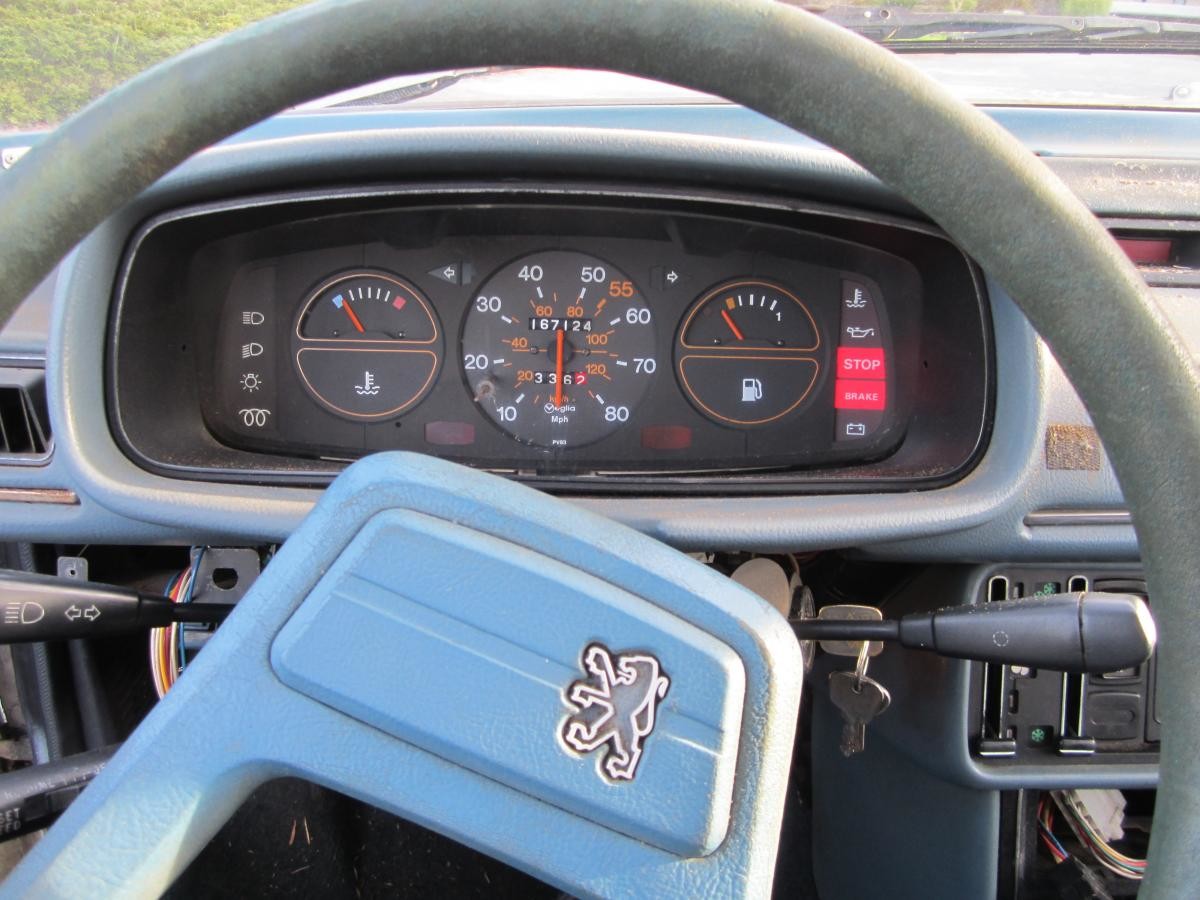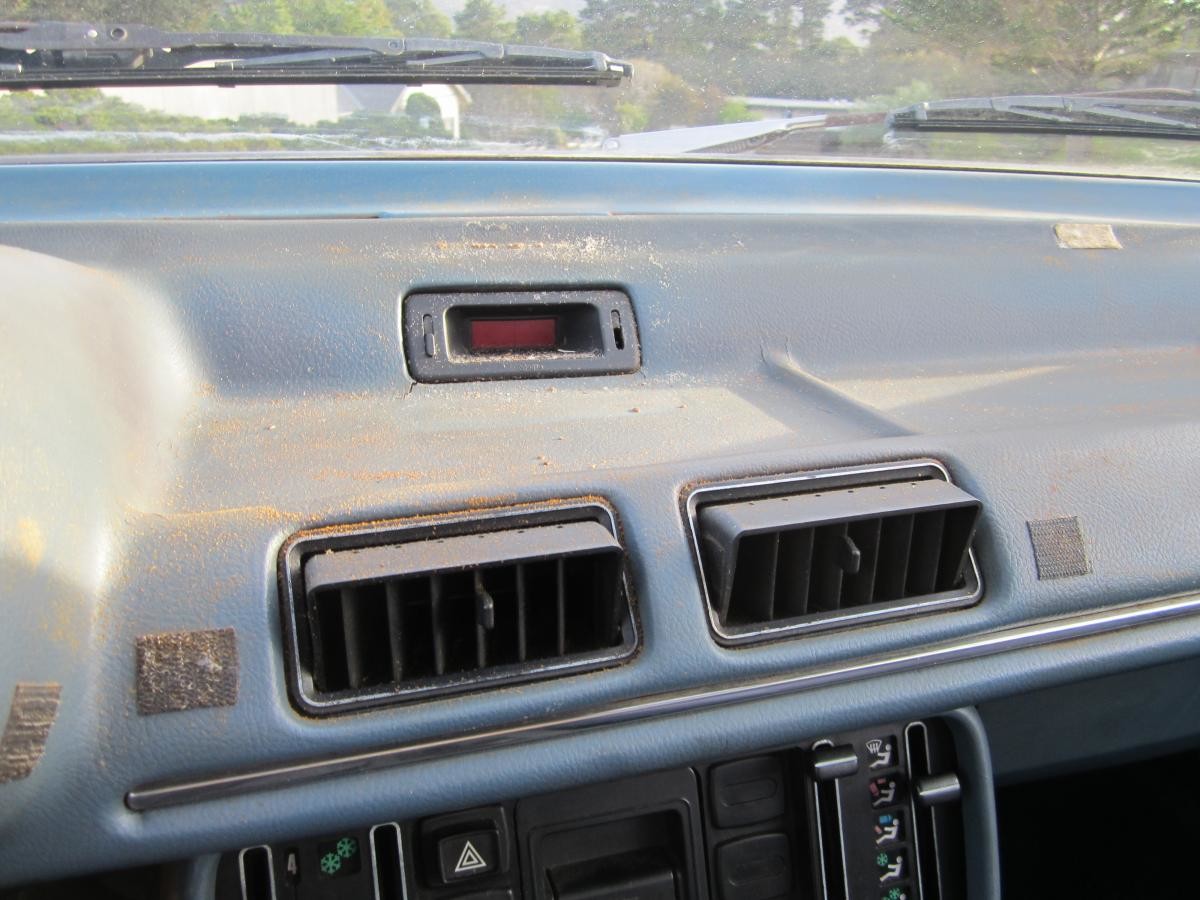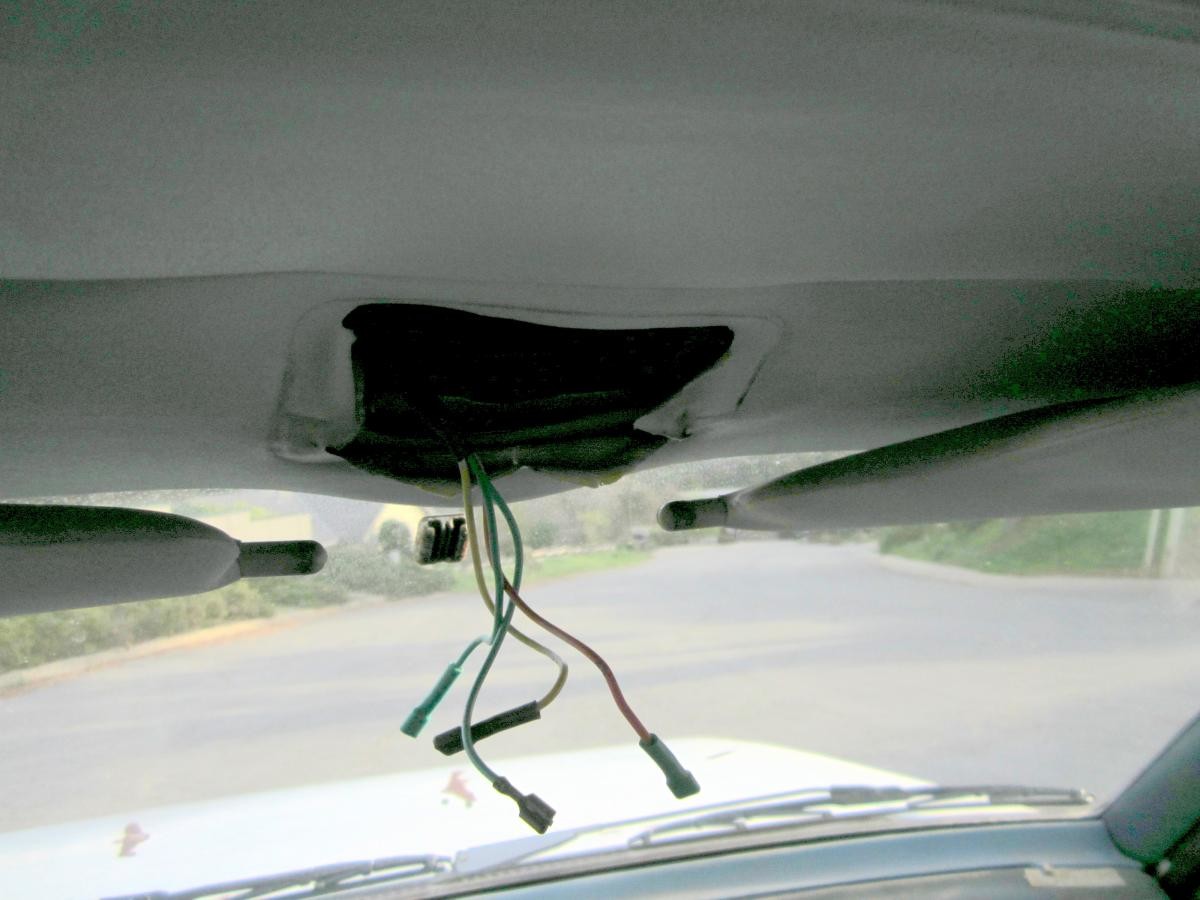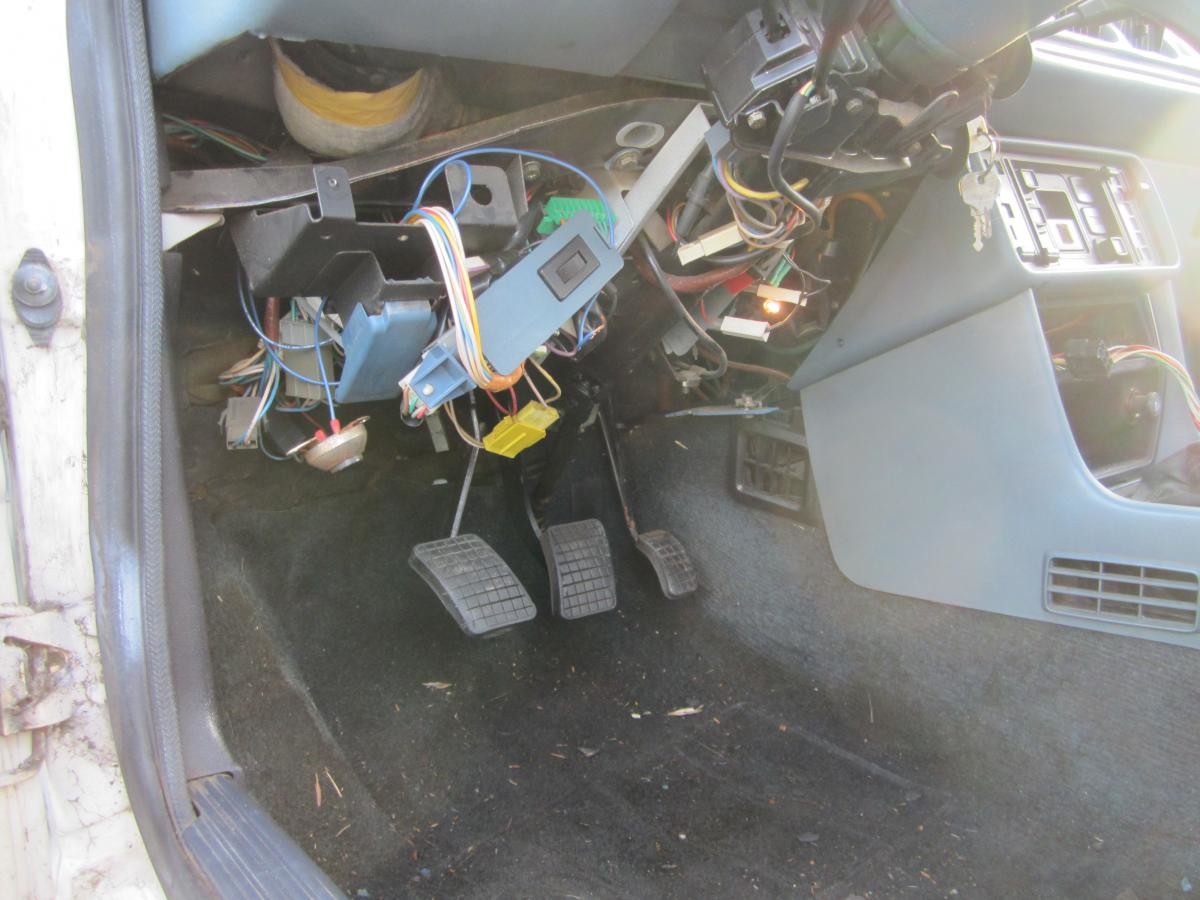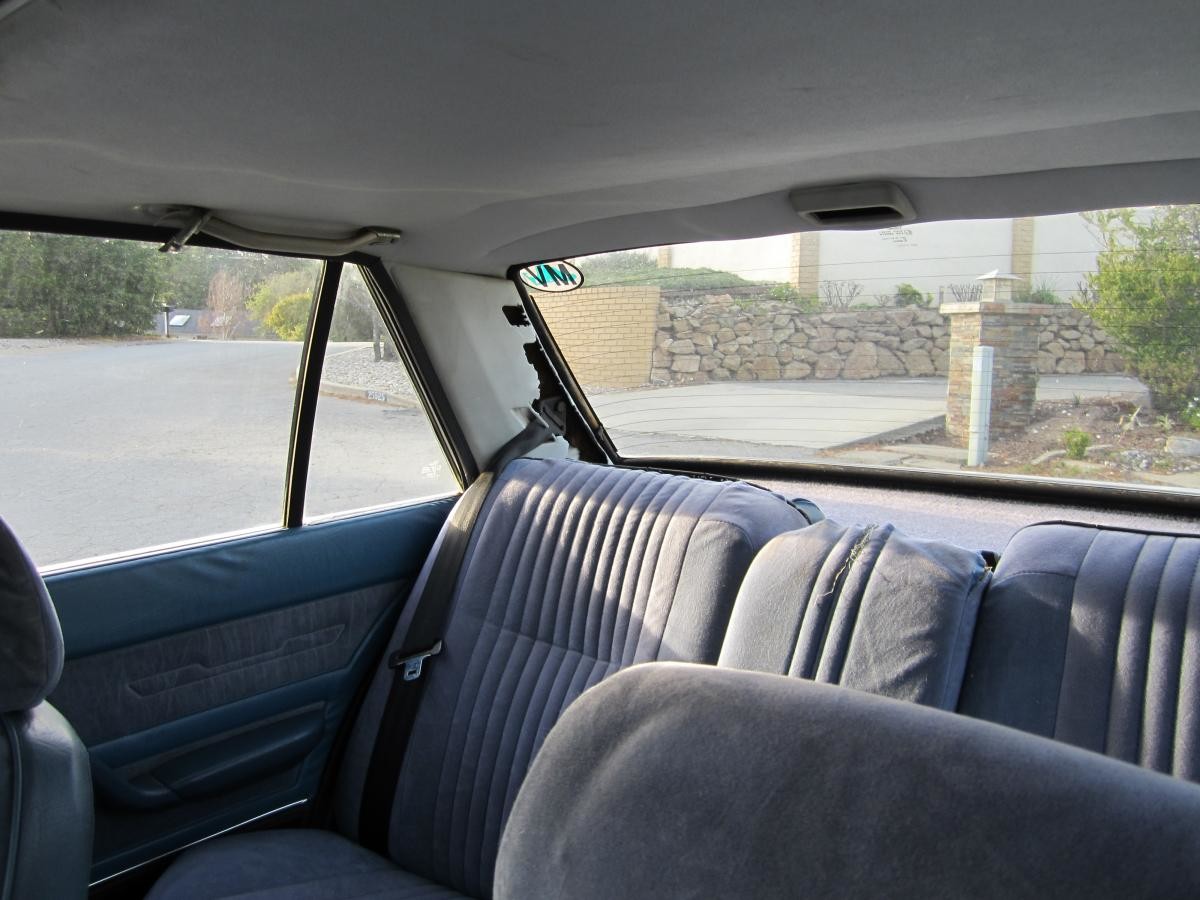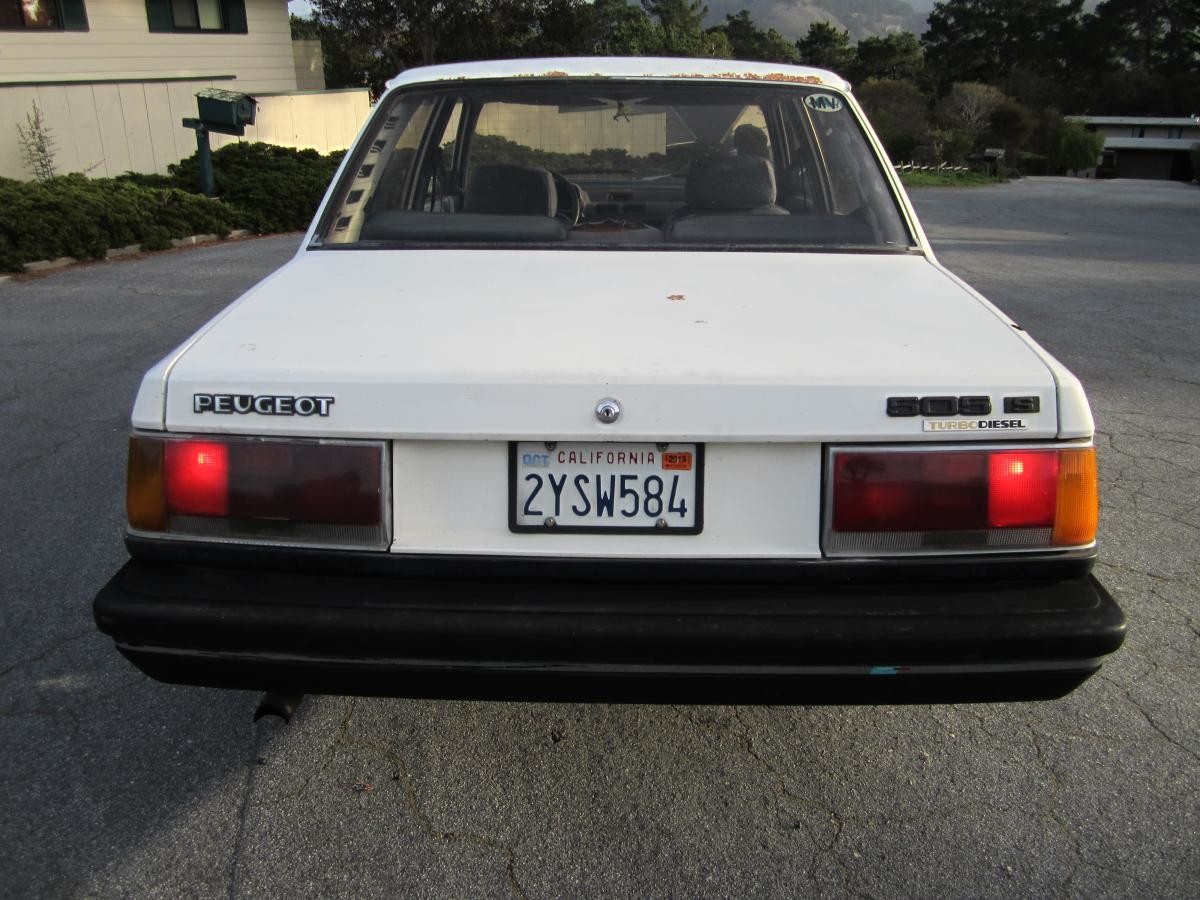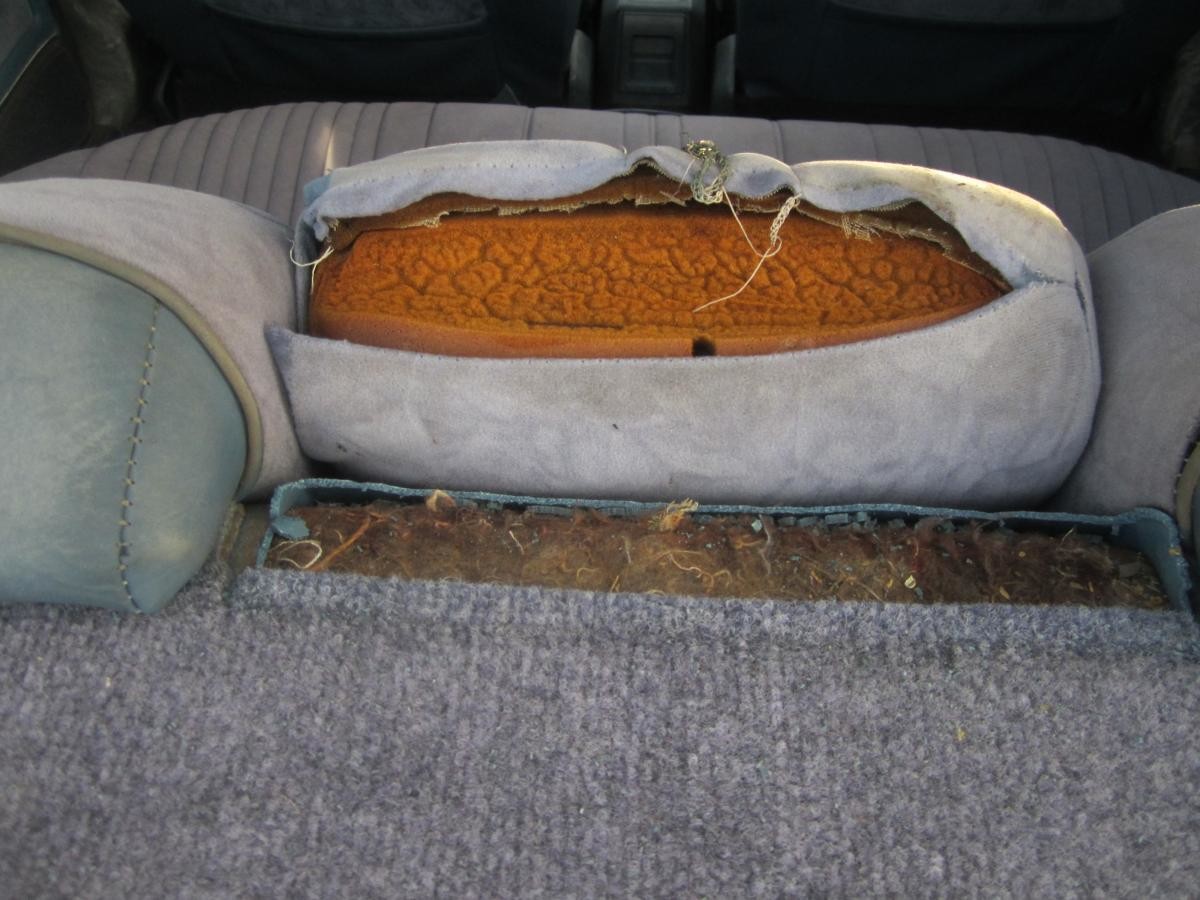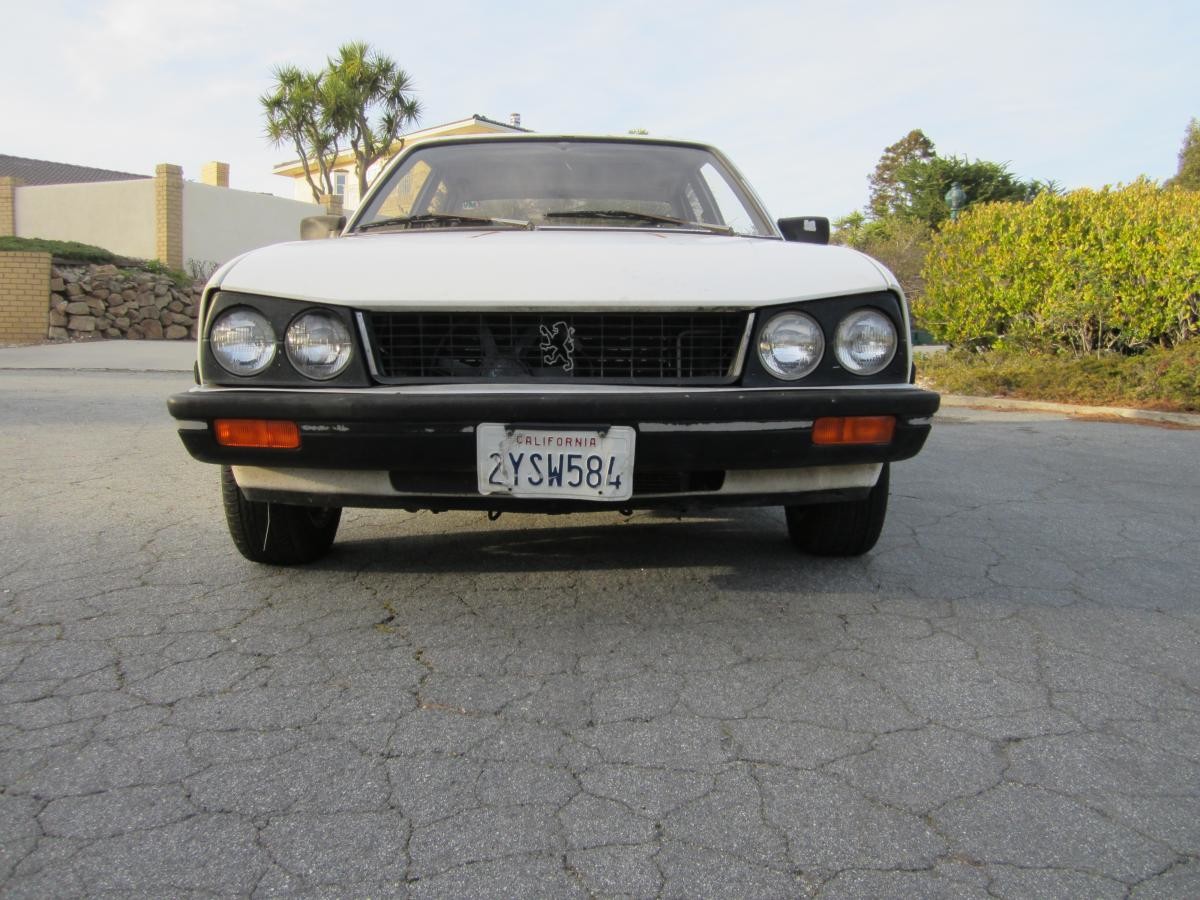 3-9-2013
Found some time for Collin and I to work on a few things on the car. The original front cloth seats although look good we found a pair a bit more sporty. Sina will be donating the matched rear seats in a few weeks! Replaced those rotted rear interior C pillar panels. We got two in good shape from Thomas and we decided to paint them white as the pair we recieved were gray. We chuckle when we look at the factory radio now installed. Works fine and really fits the 80's style.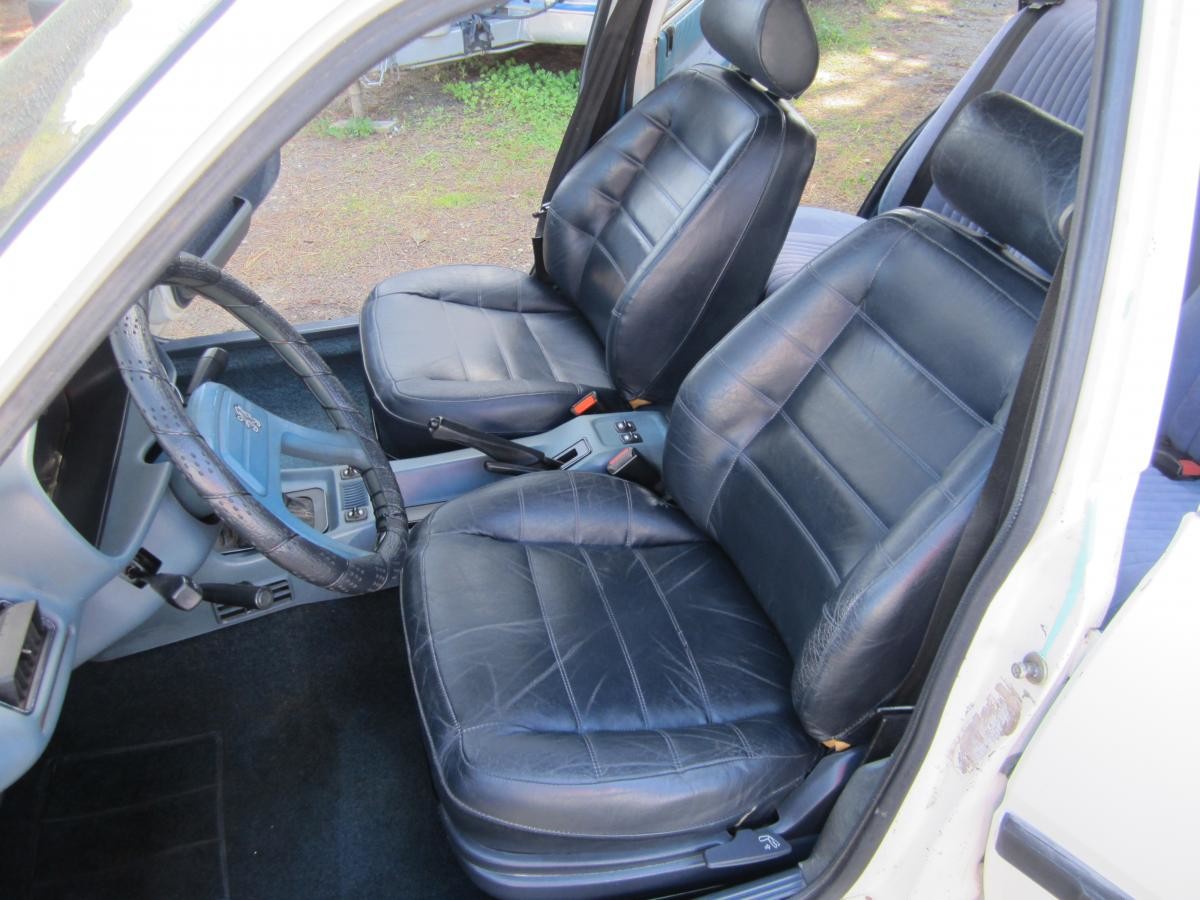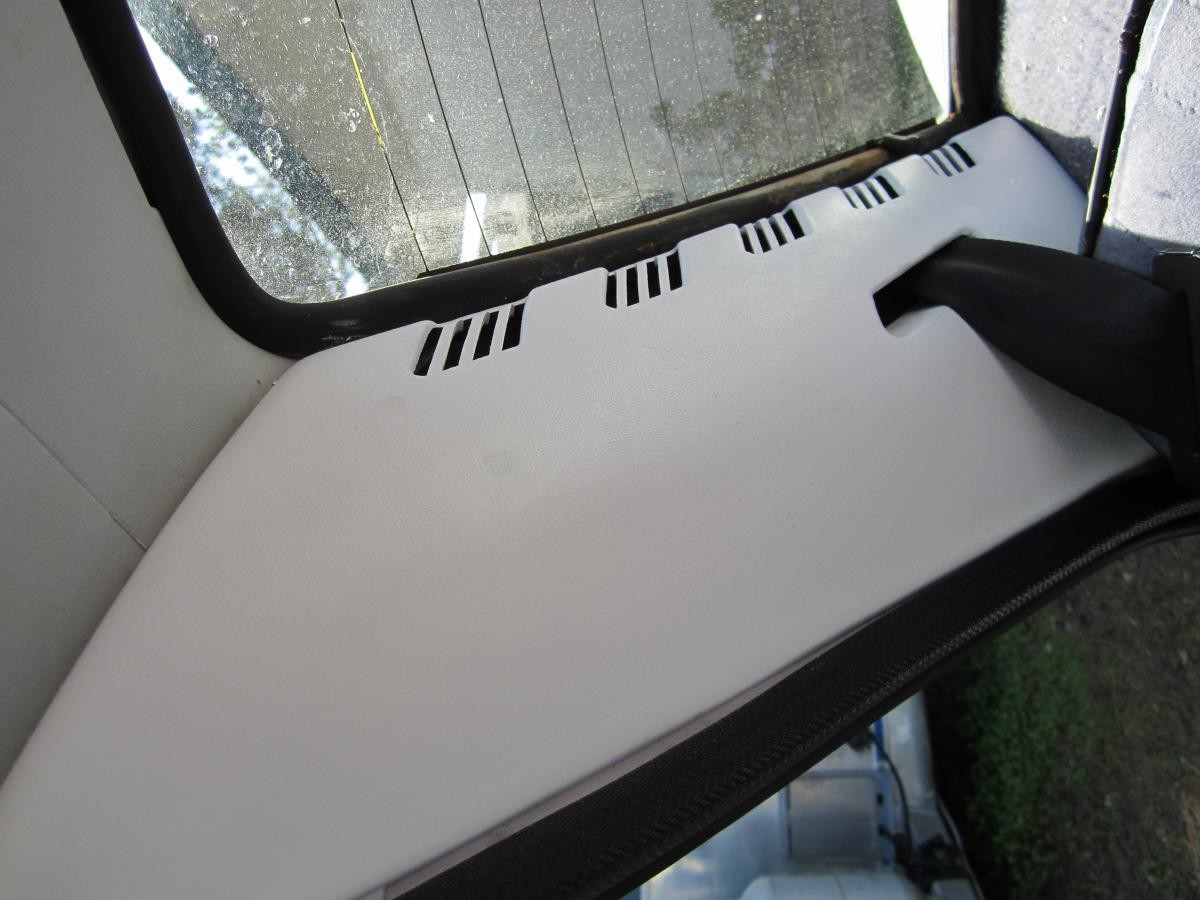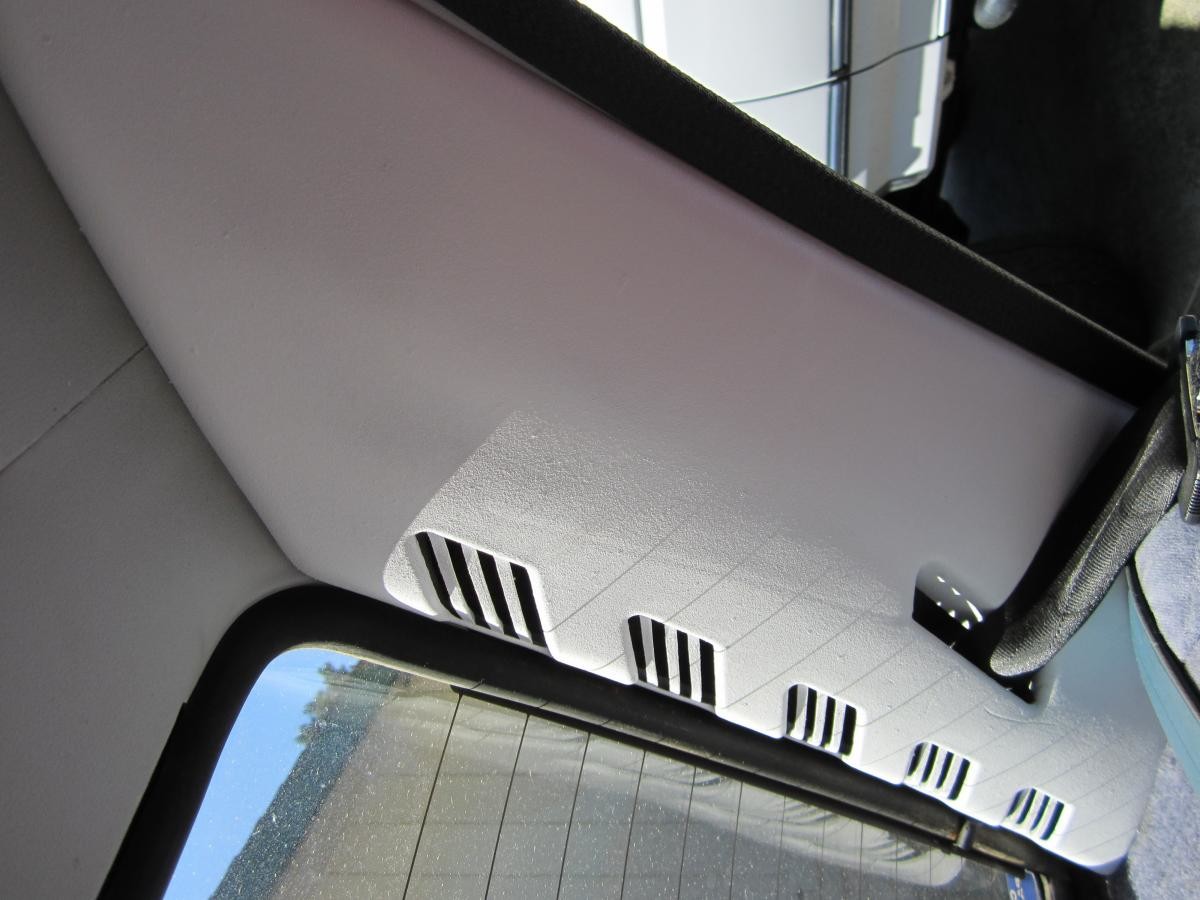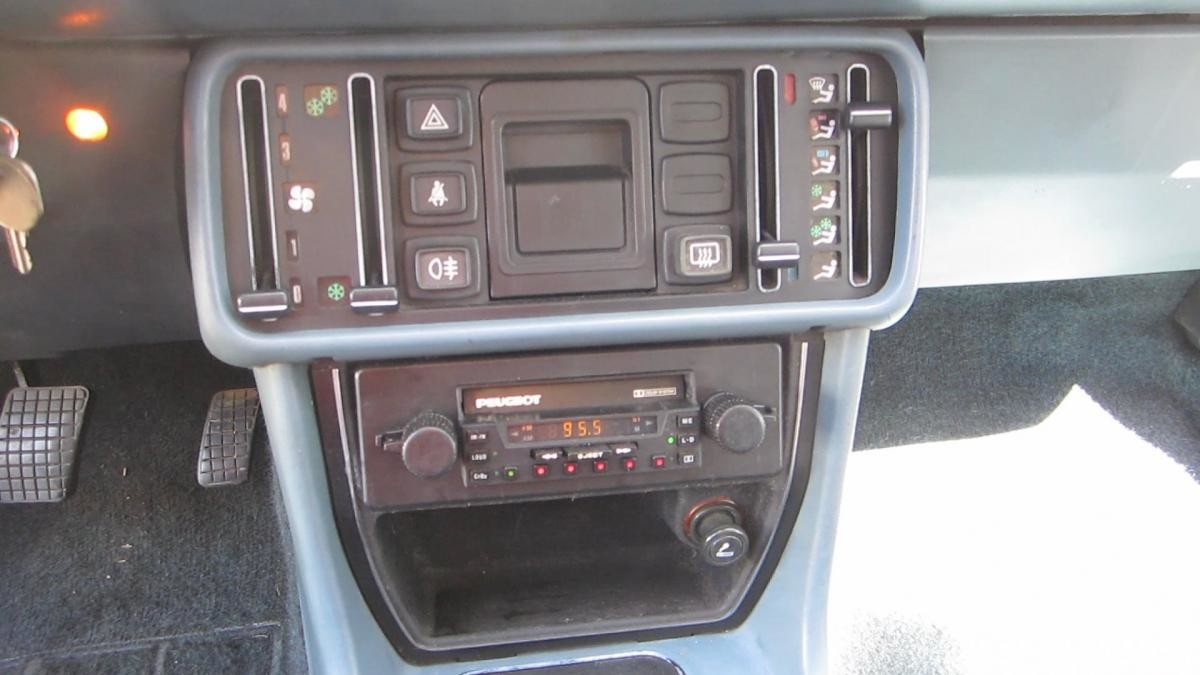 3-13-2013
Thanks Andre' for letting me talk to Ukit directly via your cell phone while you were at his place today! He knew which sender I'm looking for
He said he'd let me know if a 404 shows up looking for a new home too. I'm not sure how much drag is created with the vacuum pump but can feel the loss of power when the viscous cooling fan clutch kicks in.
3-31-2013
Took a road trip to Thomas's place in Roseville a few weeks ago to pickup a set of dark blue door panels and some other misc. parts for Collin's car.
Enroute we stopped by Sina's place to pickup the rear seats he has donated to Collin's car too! Although Sina wasn't home, had a great conversation with his dad regarding Peugeot and we will be back to in June for a little rendezvous in Alameda!
Spent yesterday with him changing trans and rear diff oils. Have radiators hoses coming from Brian Holms as well as fuel filters for both cars. I like the factory fuel filtering system and will get Collin's back in working order. Removed all the useless egr components to begin the task of less cluter under the hood as well.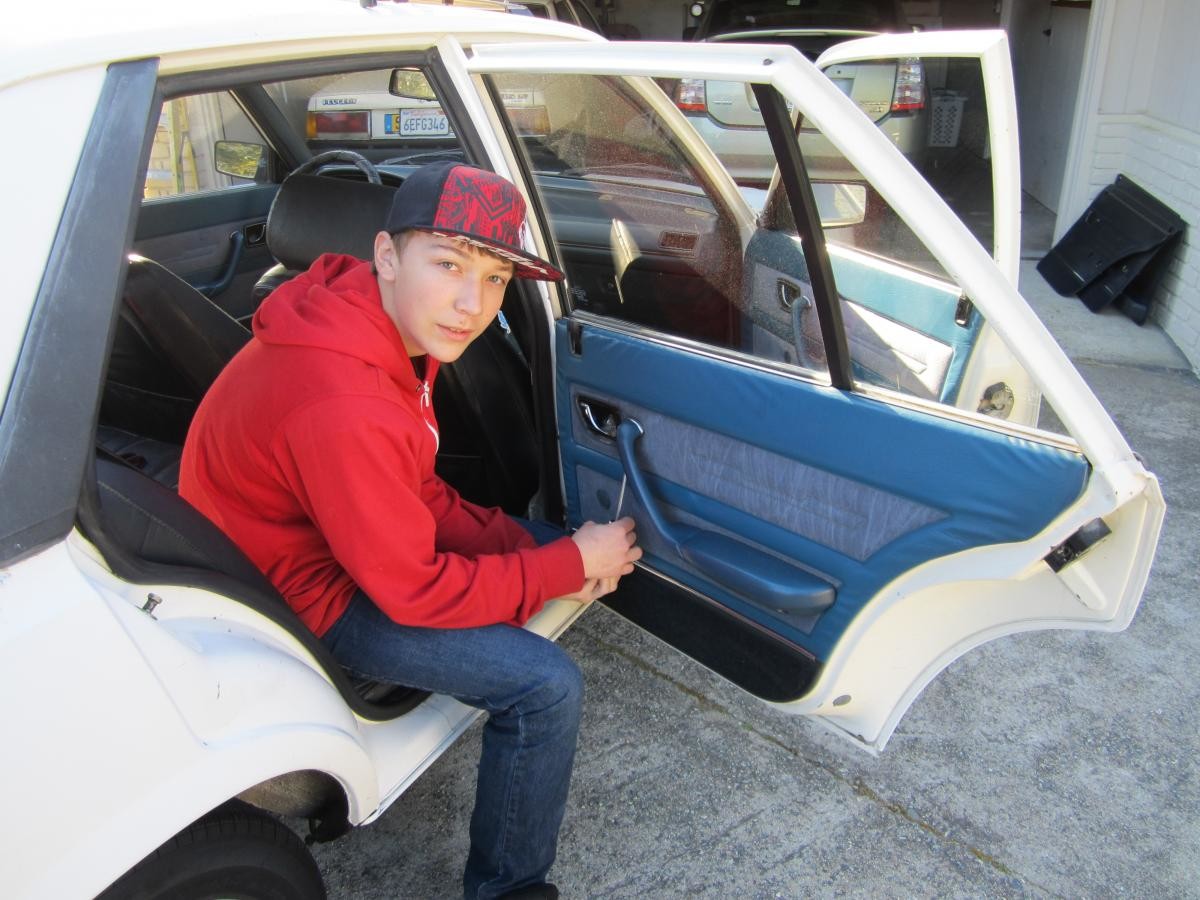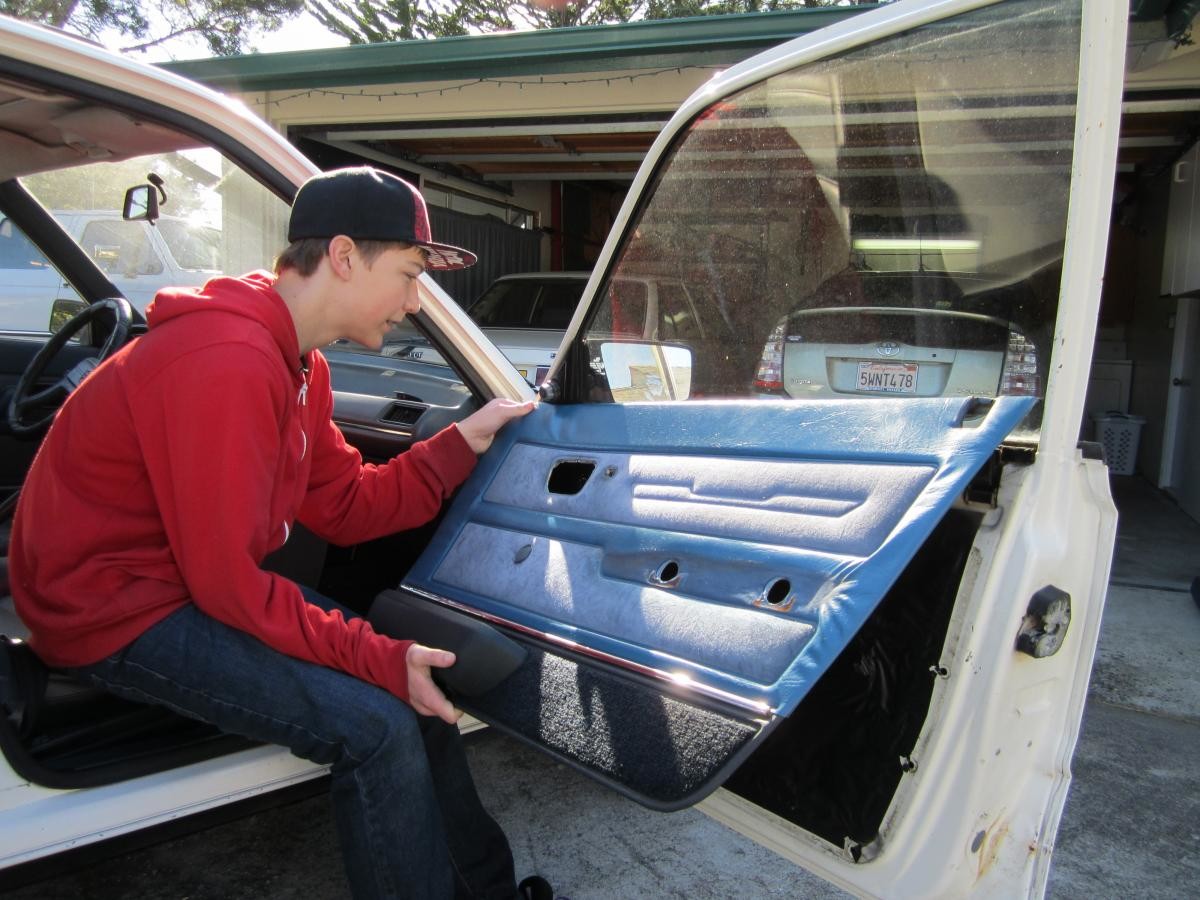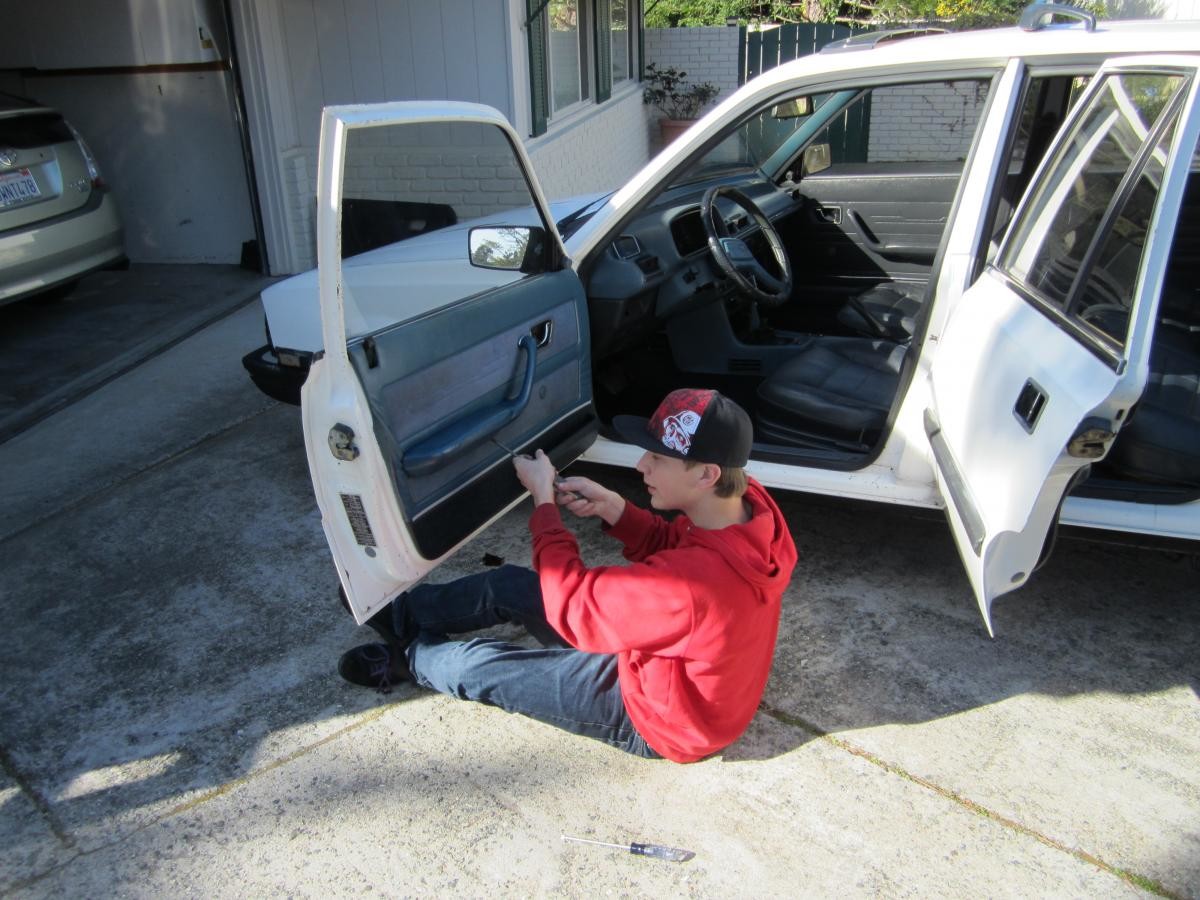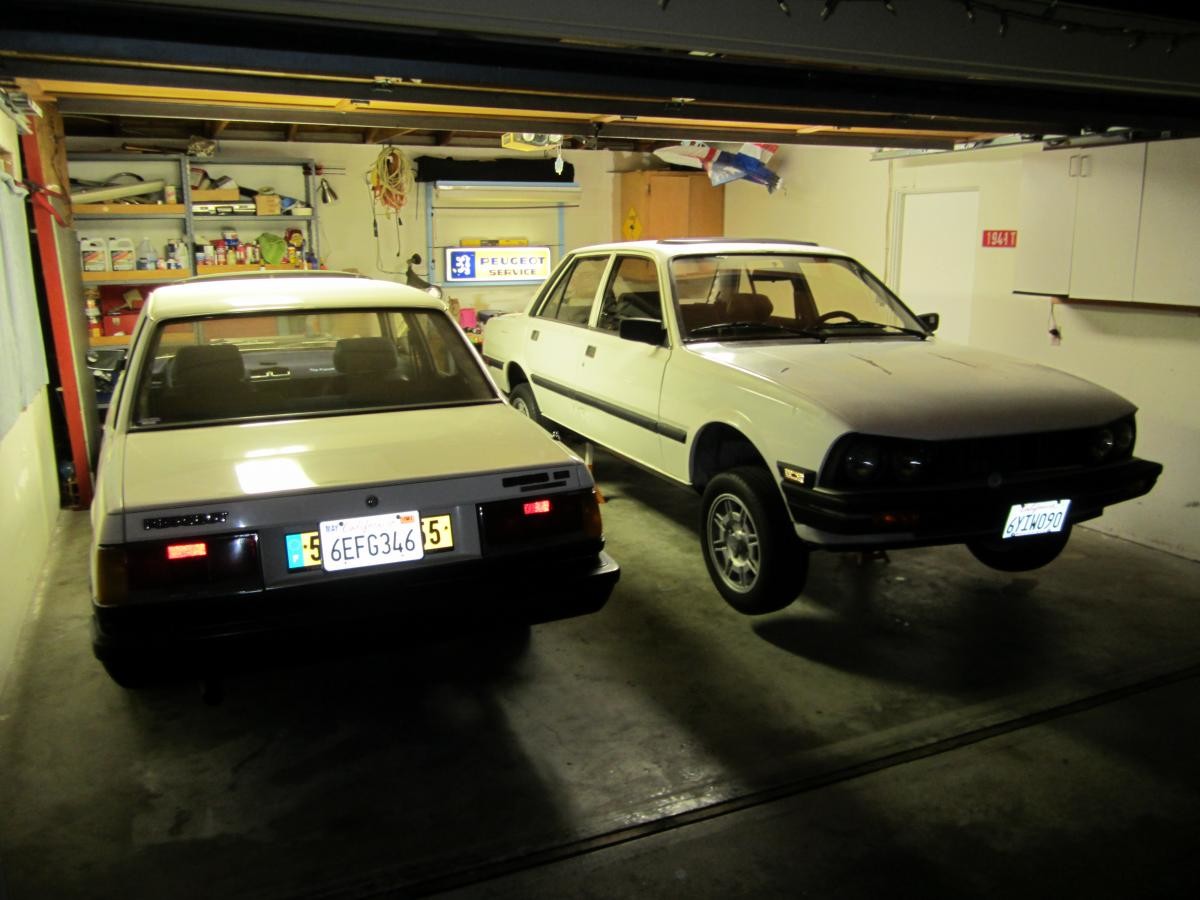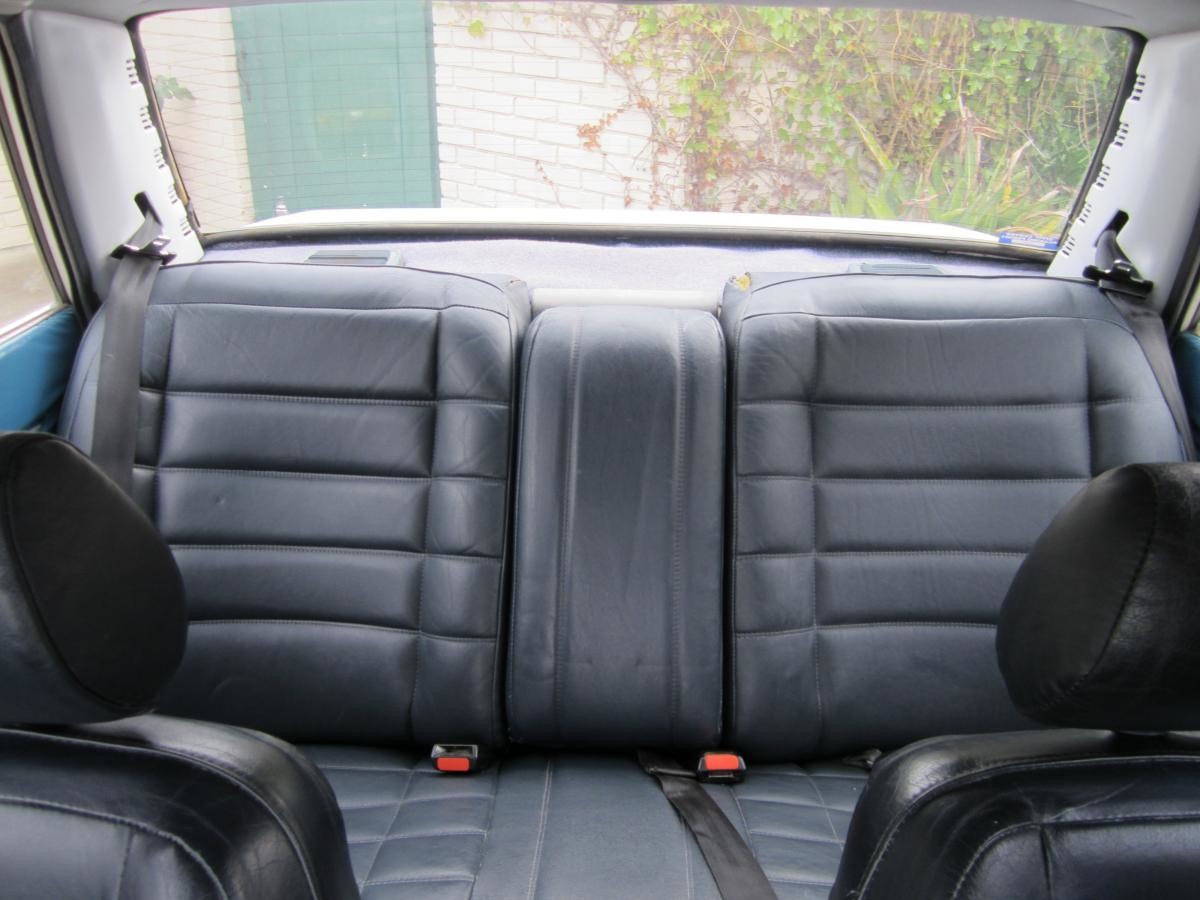 4-19-2013
Made more progress with a unforeseen condition. The water pump was beginning to leak after a long hibernation. Ordered a replacement online and it arrived relatively quick. Was ready to get started as I opened the shipping box to find a beautiful water pump for a 99 Saab! Correct part number on the order, the actual manufacture's box but the wrong pump. Well geesh, I'll call them for a return request. No so easy, speaking with an agent that could not understand my problem was frustrating. "You received the correct part number didn't you?"
Yes correct part number, wrong part was sent."You received the correct part number didn't you?" OH my, changed my story to the part was damaged, "OK, we will process your return immediately"
"Sir, I show we no longer stock this part number, would you like a refund?" Hell yes, I was also on the other phone putting a stop payment on my credit card to be sure these folks don't give me grieve when the perfectly good Saab pump they sent is back in their hands and they won't refund my monies.
2nd. try I moved on and found another pump online. Great, receive a tracking number via email and all is good. Wait, another email immediately follows the tracking number email, :were sorry, we no longer stock that item. Really? Where you planning to send me anything on the shelf since you sent a tracking number?

3Rd try I made a purchase on ebay of all places. It was cheap with free shipping. What do you ya know, it arrived and was the correct pump
.
OK, so now I can move forward with changing out the pump. A very simple procedure to do. I was prepared for the worst and sure enough the worst did happen. Broke three water pump bolts in the process of removal. I was prepared for that and finished out the job.

Did some simple maintenance too by changing the trans and rear diff oils. The transmission is a bit more buttery after the oil change as what oil was in it looked to be original.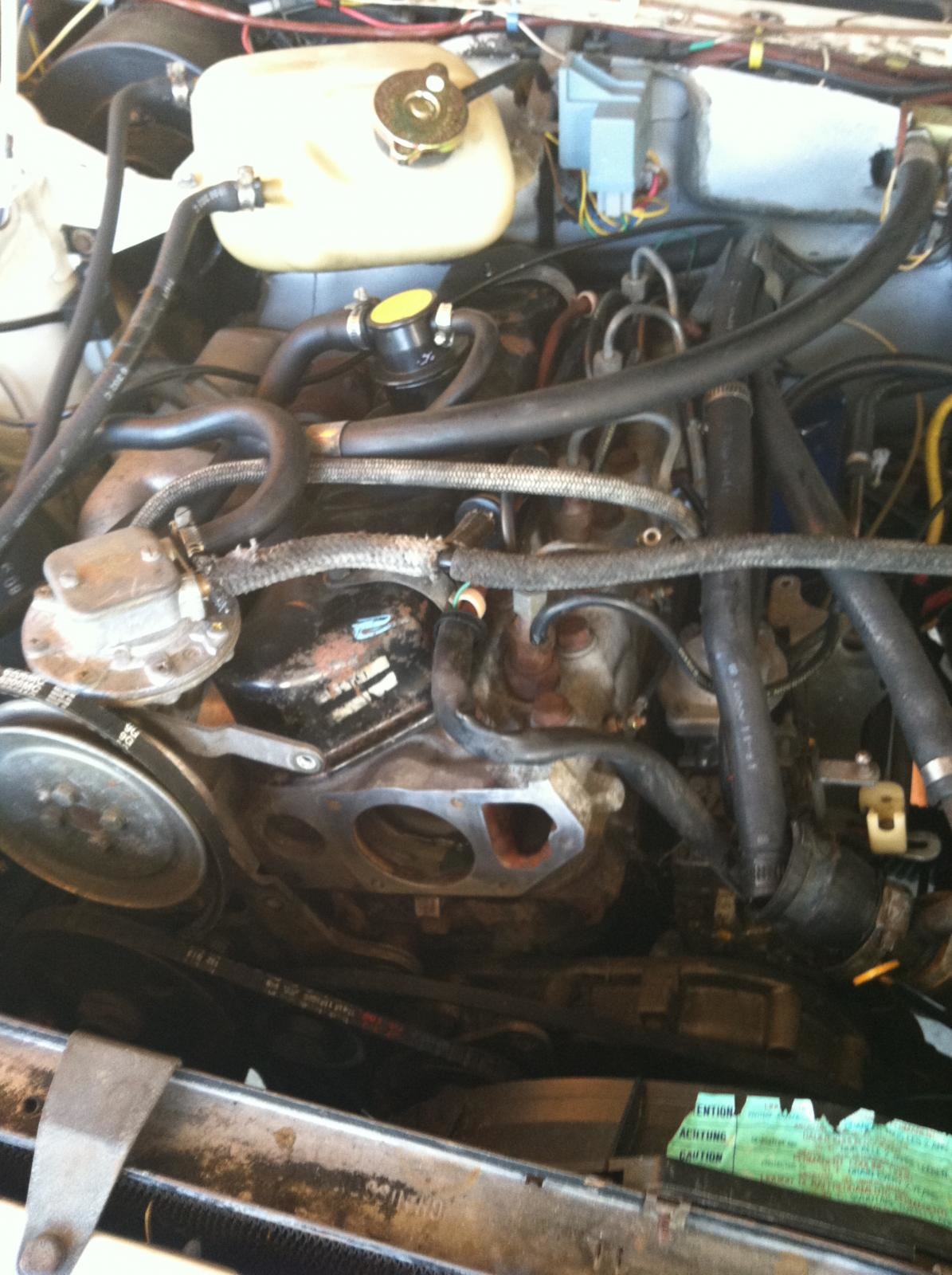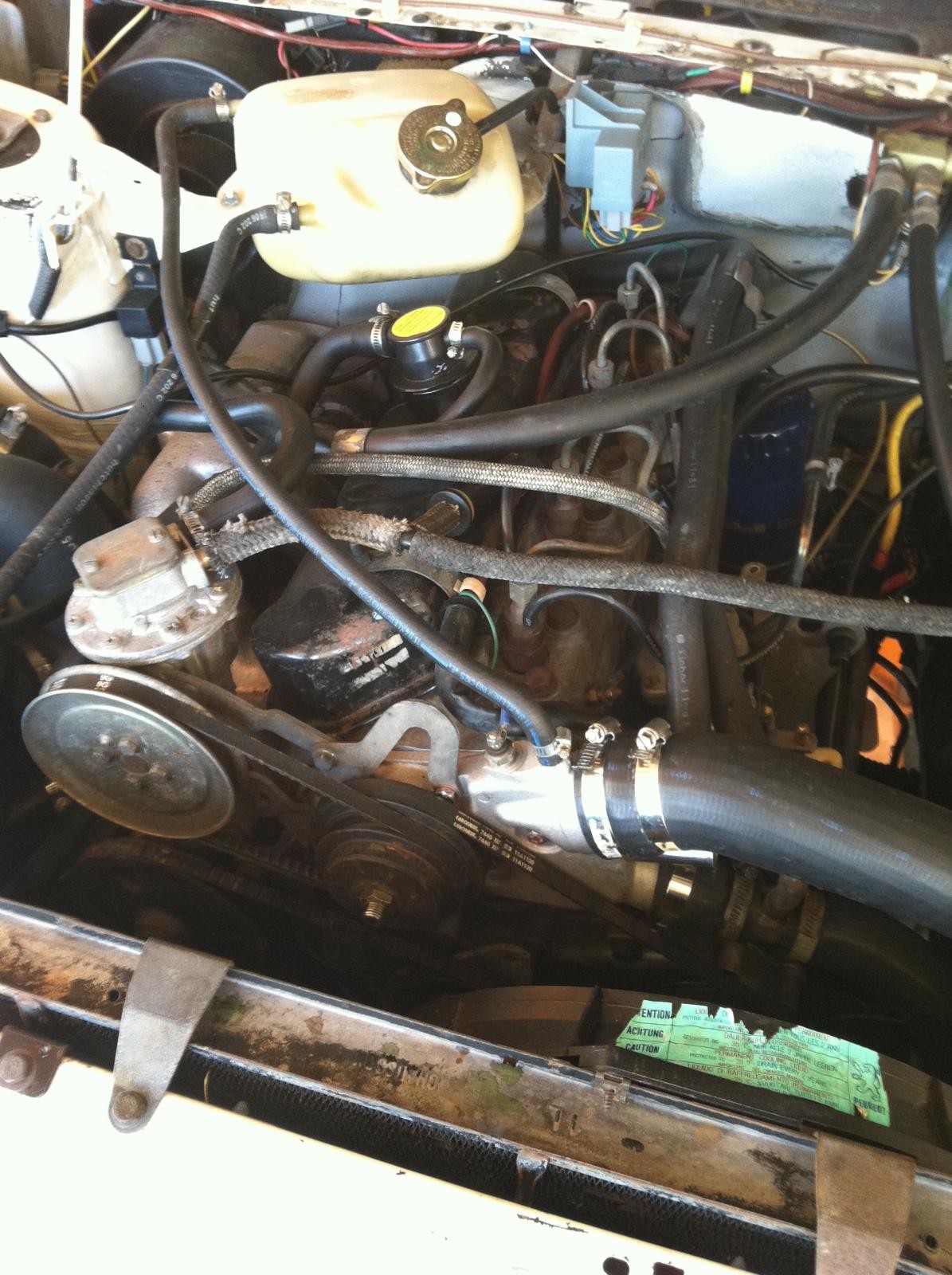 5-11-2013
Rabin, I ended up rebuilding the Purflux factory fuel filtering system. Proven to me that it does the job quite well. Did replace all the vacuum hoses and rid of all the egr. stuff that didn't work anyway. Less cluter. Considering a different approach to air filtering than the factory oil bath unit. Another factory plus unit but it takes up a lot of room where I plan to mount a electric vacuum pump in that area.
7-11-2013
Nothing new to report other than we've racked up a 1k. miles on it since January. Mainly all city, hilly terrain and doing well at 30 mpg.
9-7-2013
Almost forgot to keep this thread alive! So what's been happening here?
A few things, the front seat belts had lost their ability to retract so replacements were given from Thomas to install. There from a series II which have the sea belt clip retained from sliding down the belt and are easier to reach at shoulder level.
The car received my wheel and tire package. Late model wheels with Michelin Primacy's MXV4 205/60HR15
These make for a better quality ride and are long lasting!
Headlamps have been upgraded to Hella H4 E1 flat lamps with 145/60 watt bulbs. I've had these on a previous 505 for years and make for a vast improvement.
Will get some photos posted soon
9-9-2013
H4's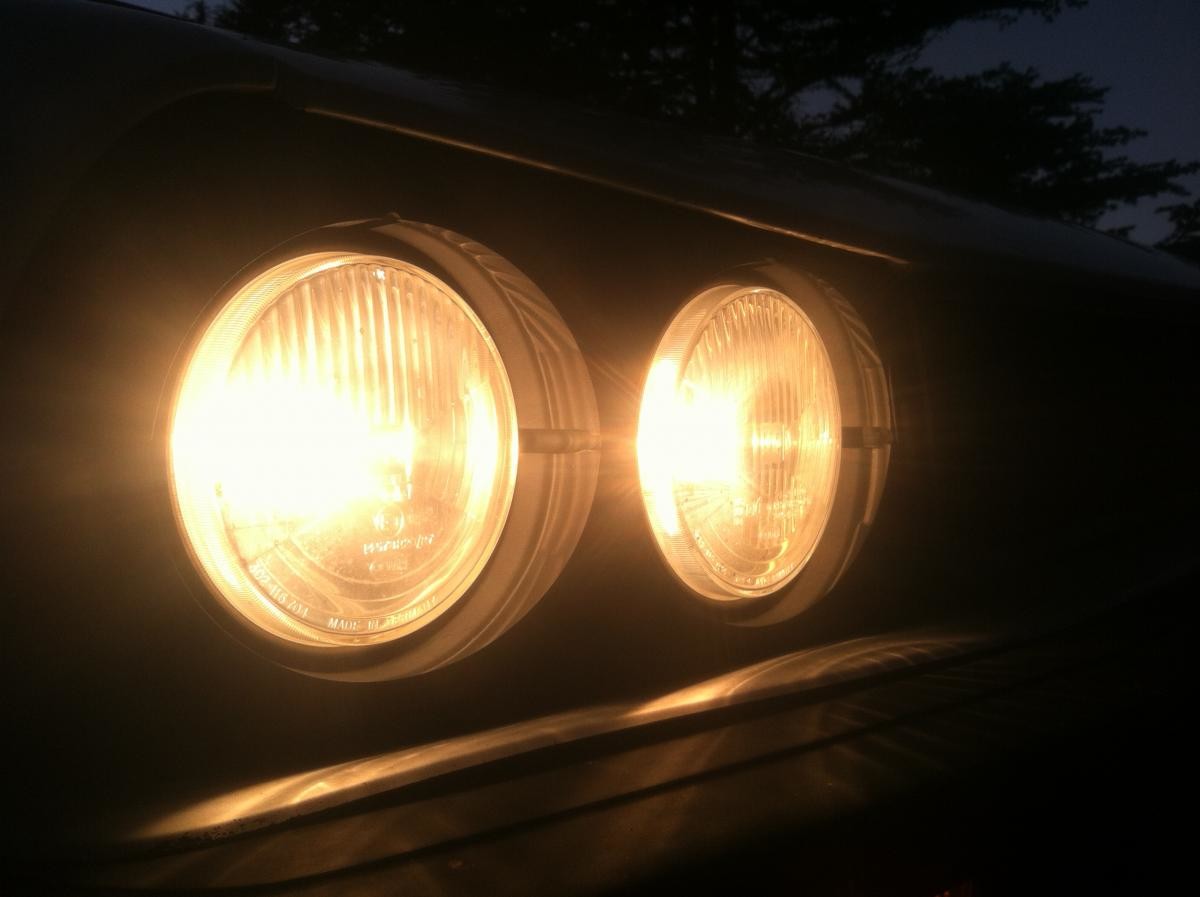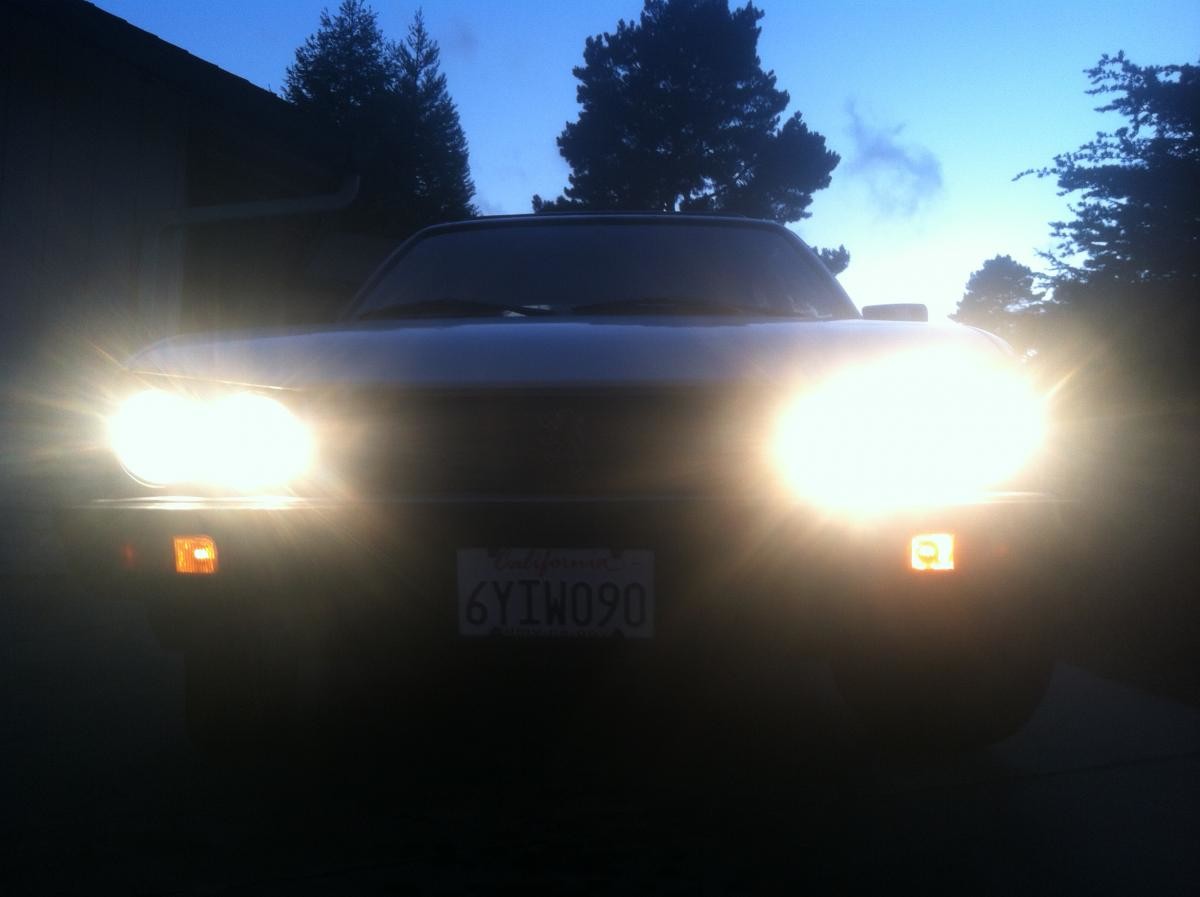 1988 wheels with Michelin Primacy MXV4 205/60HR15 tires with 5k. on them from the twin.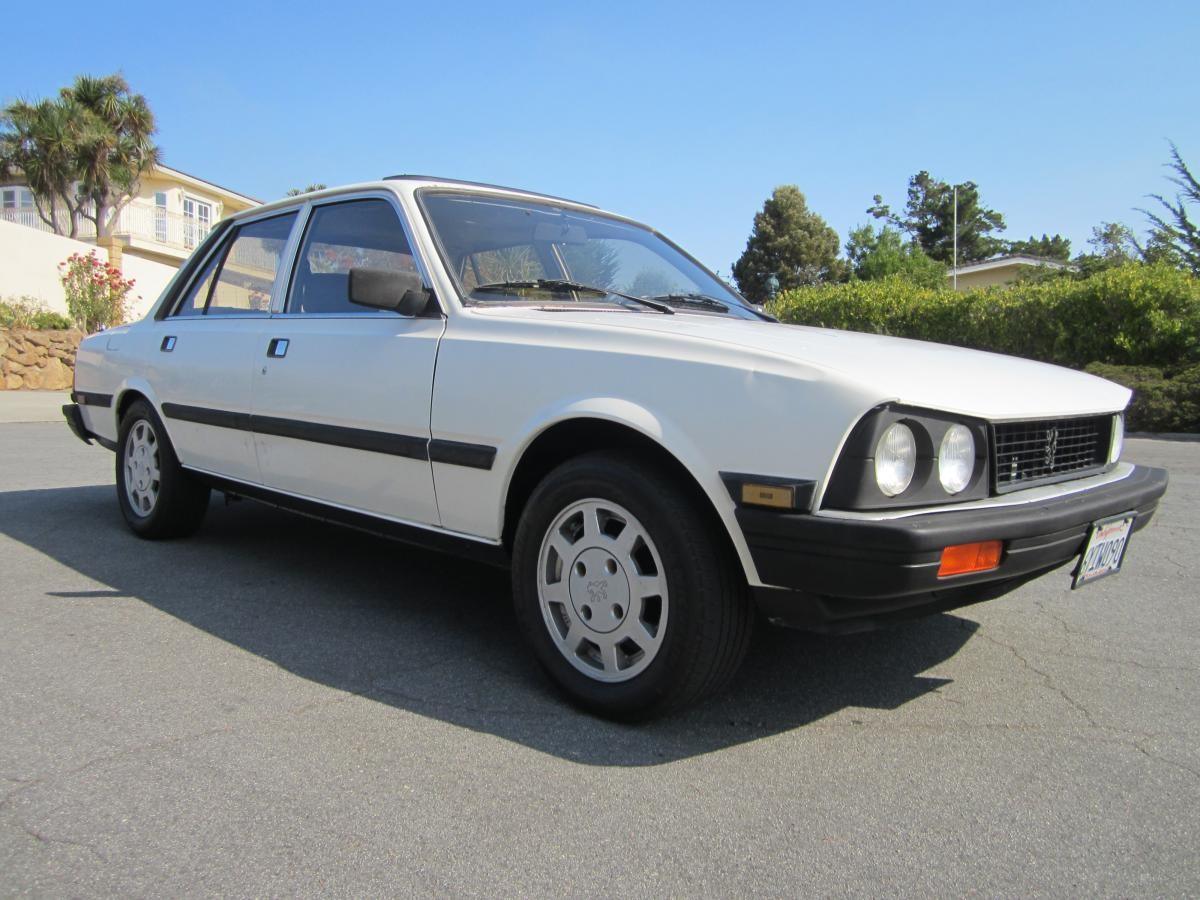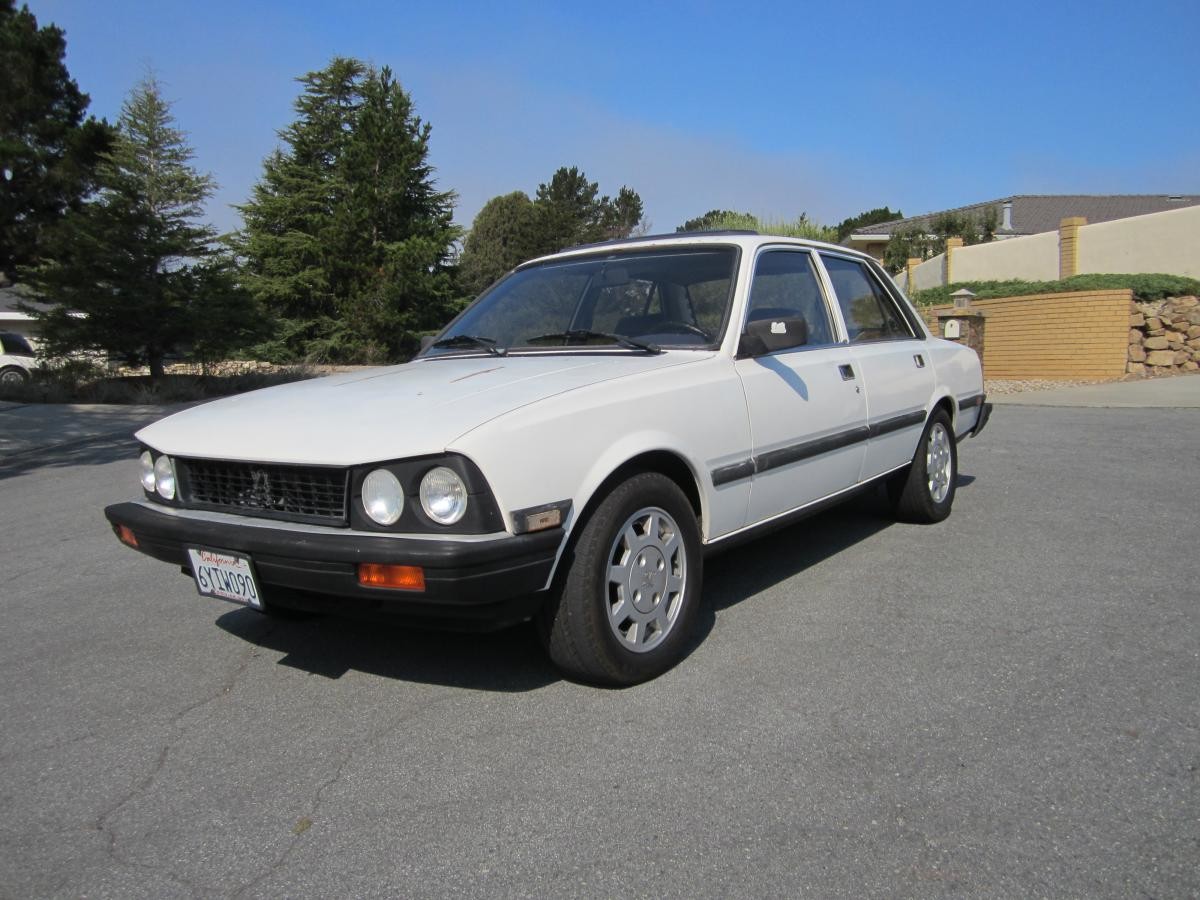 2-1-2014
Working on some mockup on the used Hella electric vacuum pump and the updraft oriented K&N air cleaner.
I'm satisfied with the vacuum pump location and have the control valve, wiring and vacuum hose to run to the opposite side of the engine compartment. That will be easy.
The air filter location and remaining assembly I haven't completed yet, but have plenty of spare parts to configure anyway I come up with. Whats here is 3" parts reducing to 2 1/2" and finally the turbo inlet at 2 1/4" inches.
The K&N filter is inverted behind the headlight assembly. Feel free to share ideas, were keeping costs to a minimum here LOL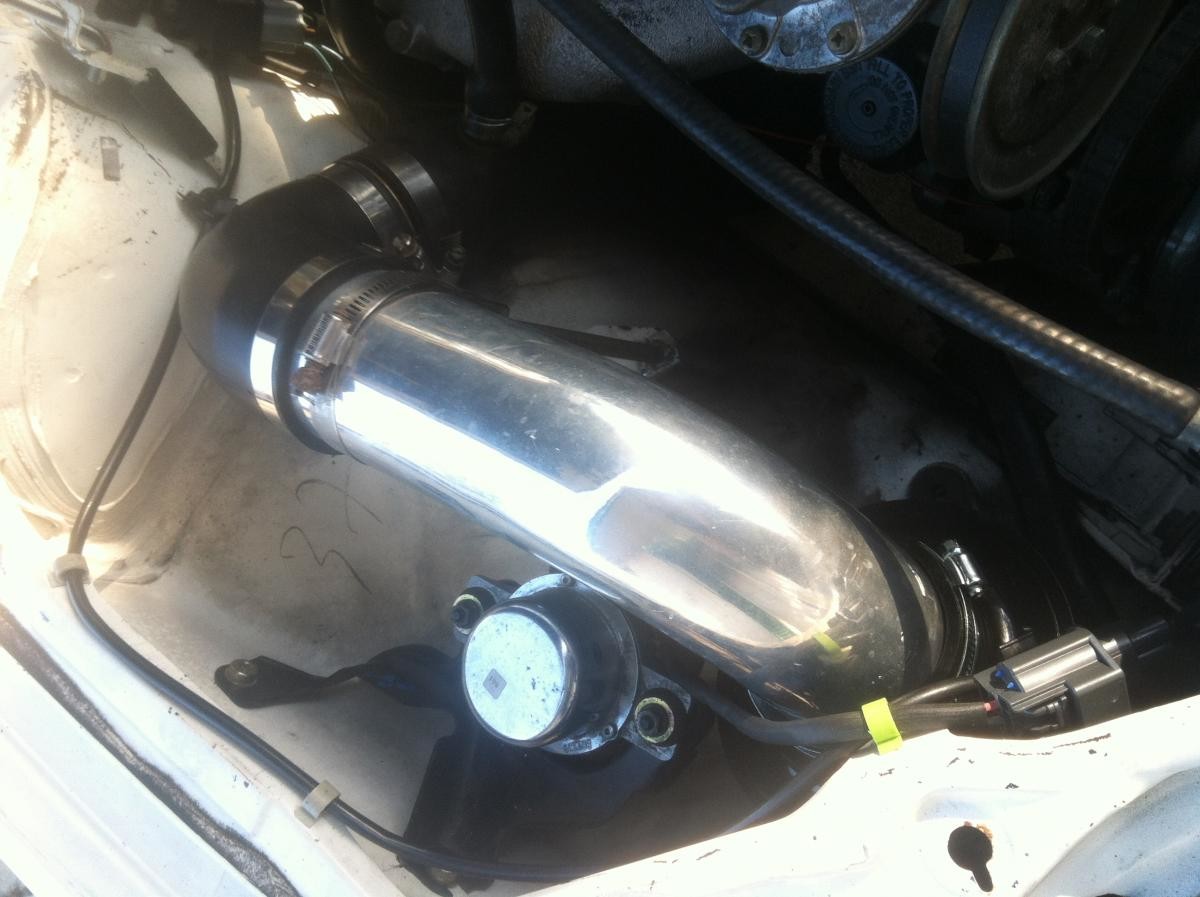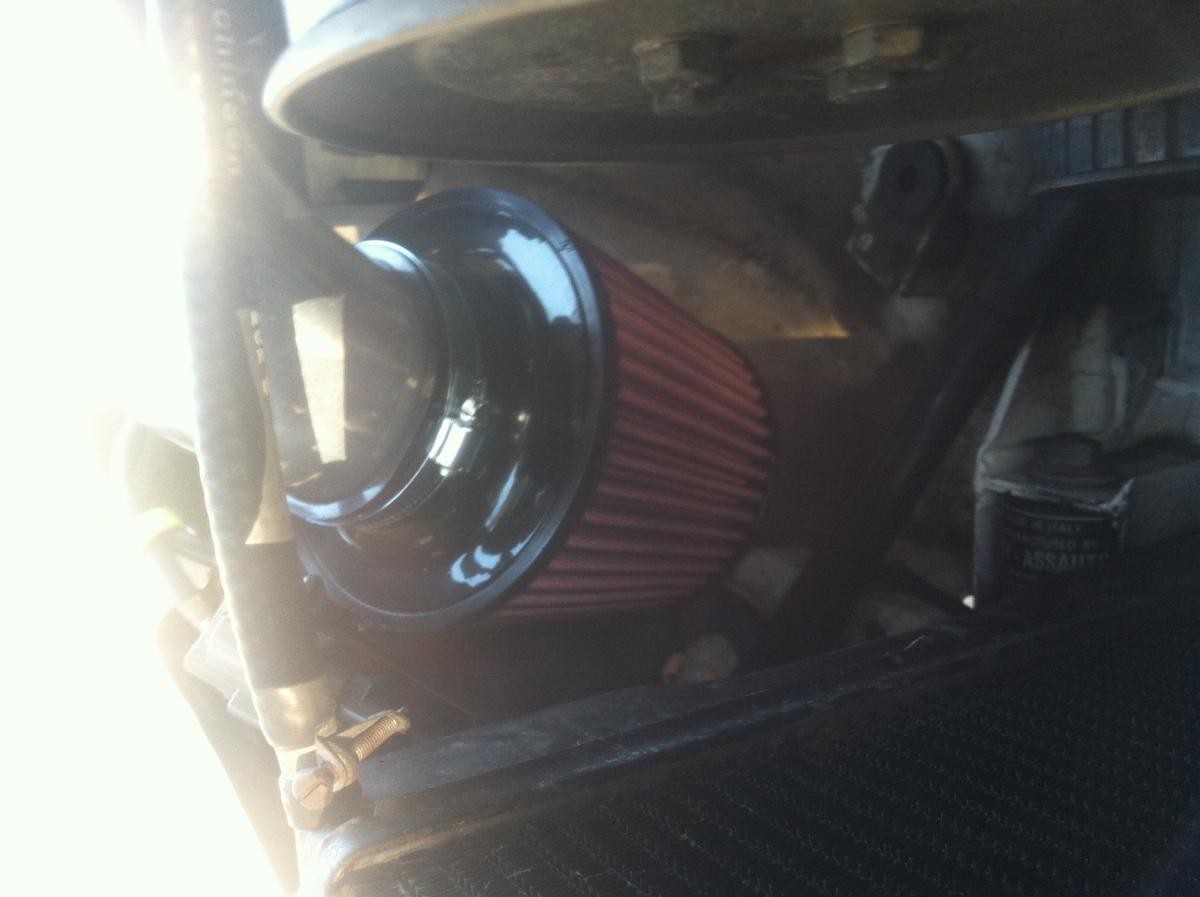 9-20-2014
Just a bump here! 6k. miles added to the clock since this project began. The electric vacuum pump conversion is doing the job as intended. Actually has become a driver several days a week. This fall will bring some mods or repairs.
4-26-2015
Updated photo today. Added small center hub caps, factory driving lights, refreshed the all black headlight bezels back to there original argent color, added factory splash guards and a turbo lip rear spoiler.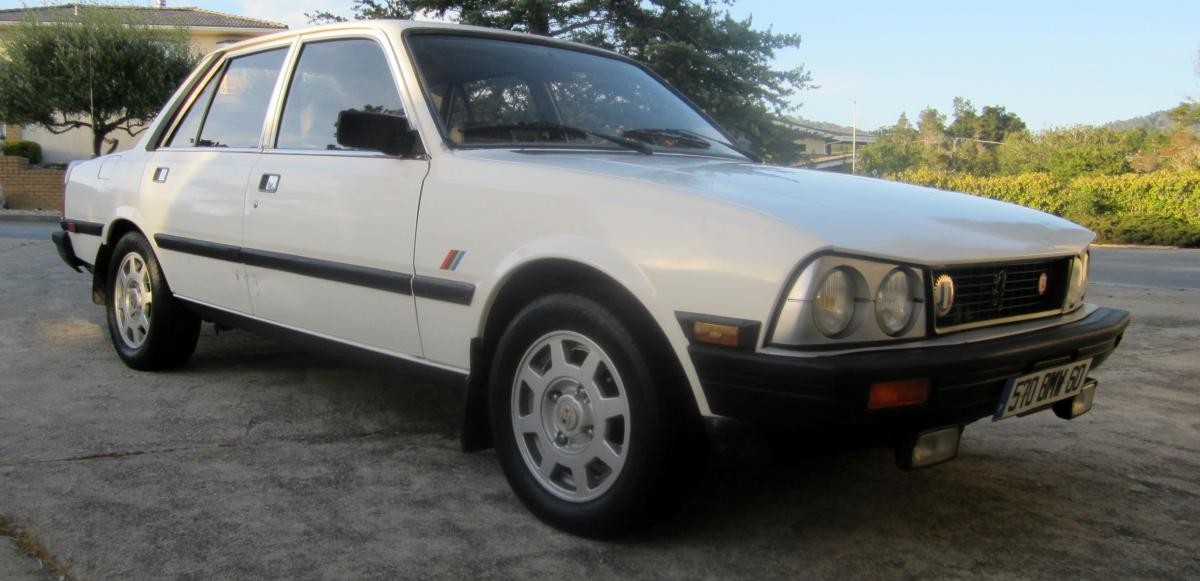 6-22-2015
Got some shop time in yesterday for some much needed motor mount replacements. Since this is a driving project we decided to eliminate a few things that in our area aren't needed.
Removed the entire A/C system and cruise control components.
These have been added to the removal of the previously removed mechanical vacuum pump, EGR plumbing and oil bath air flitration.
Simplifying actually makes for an improvement.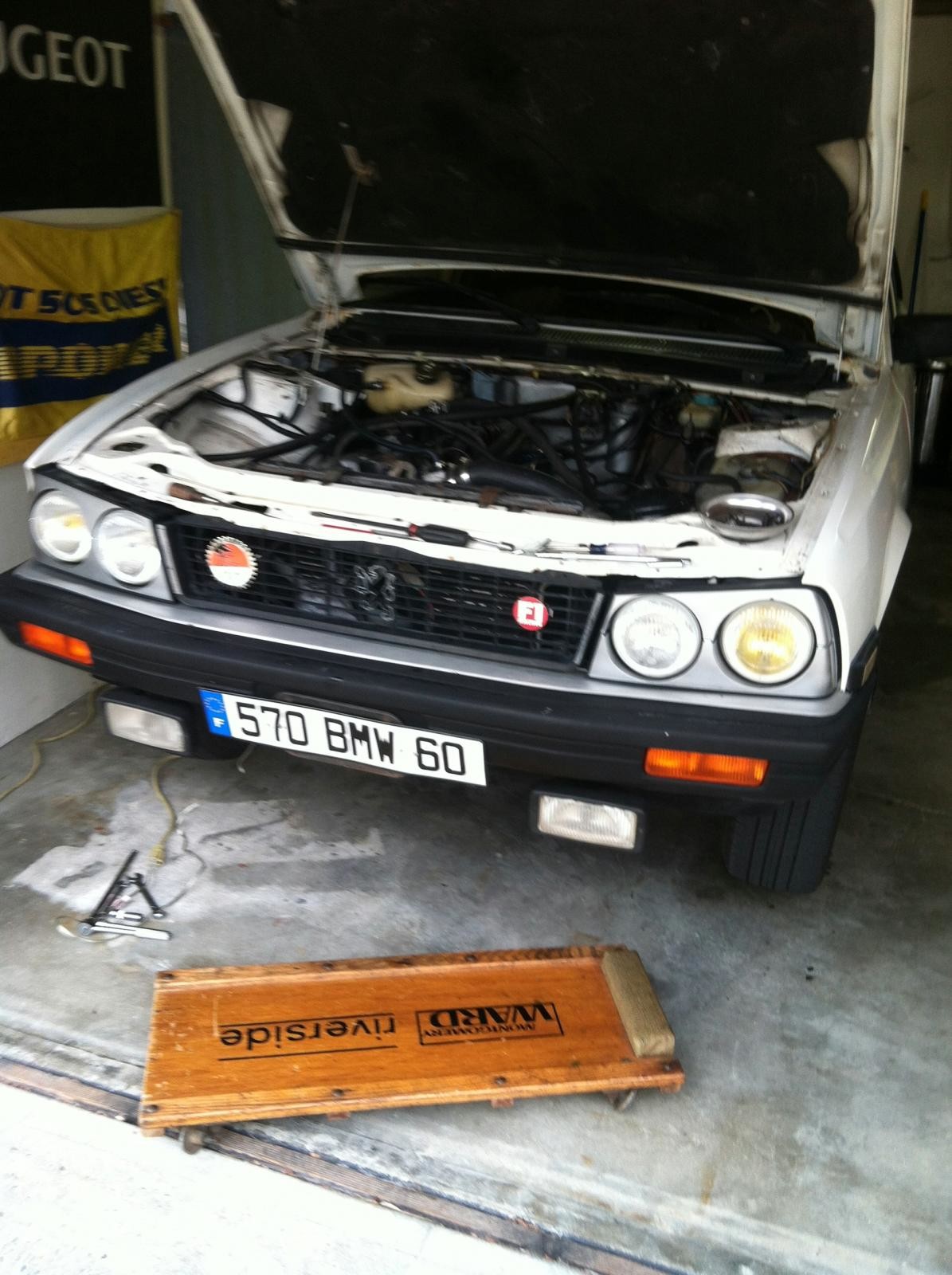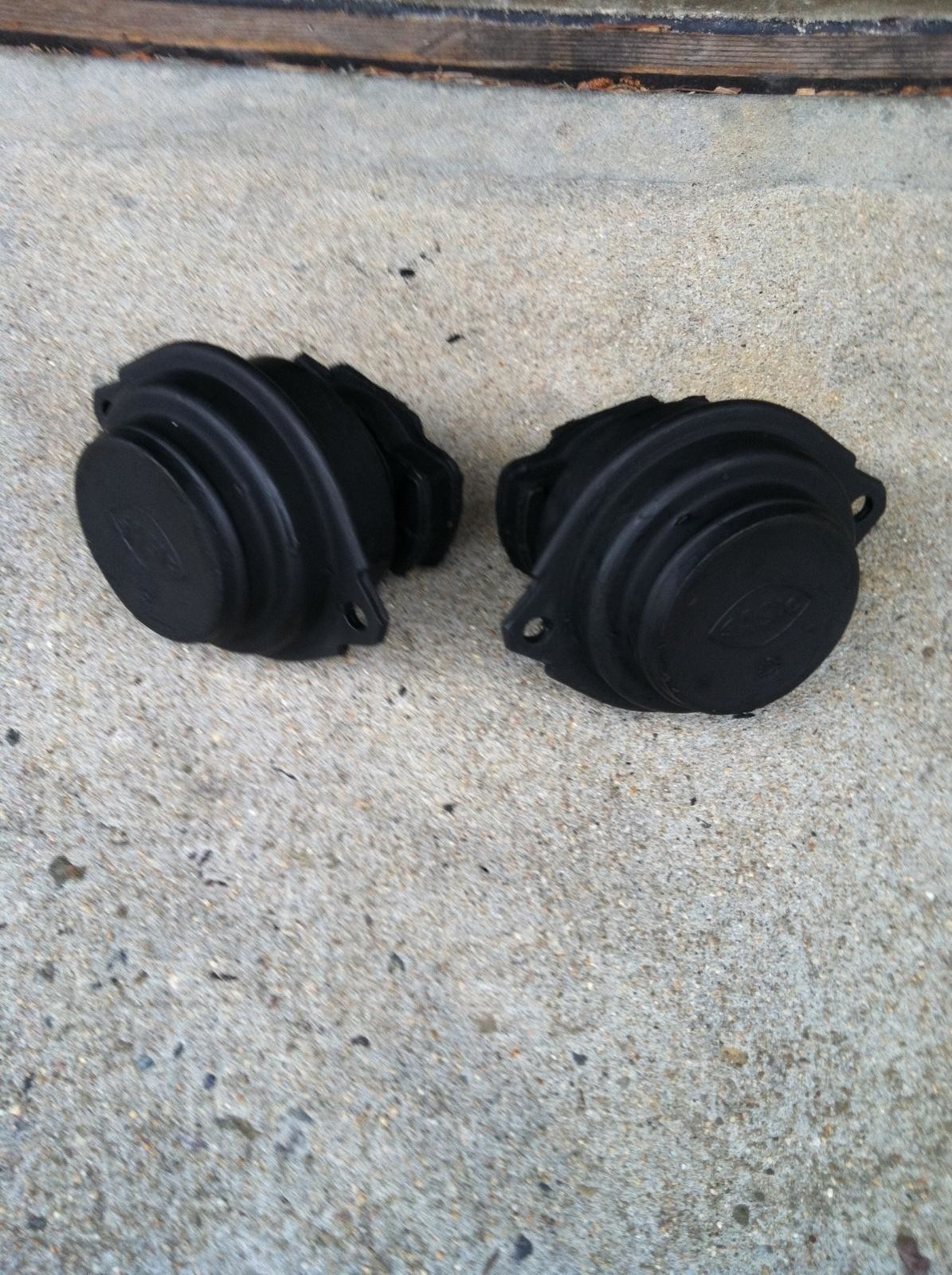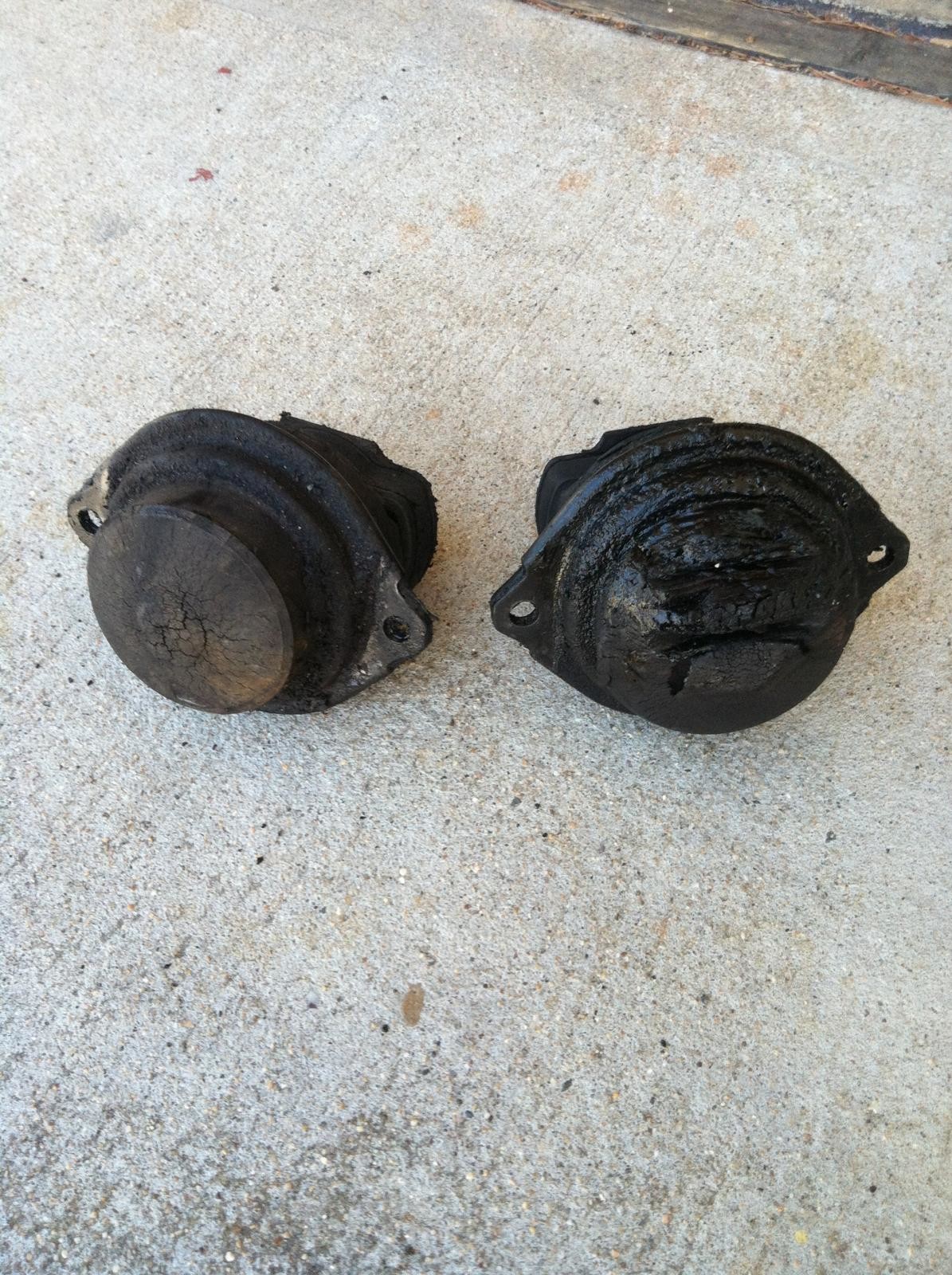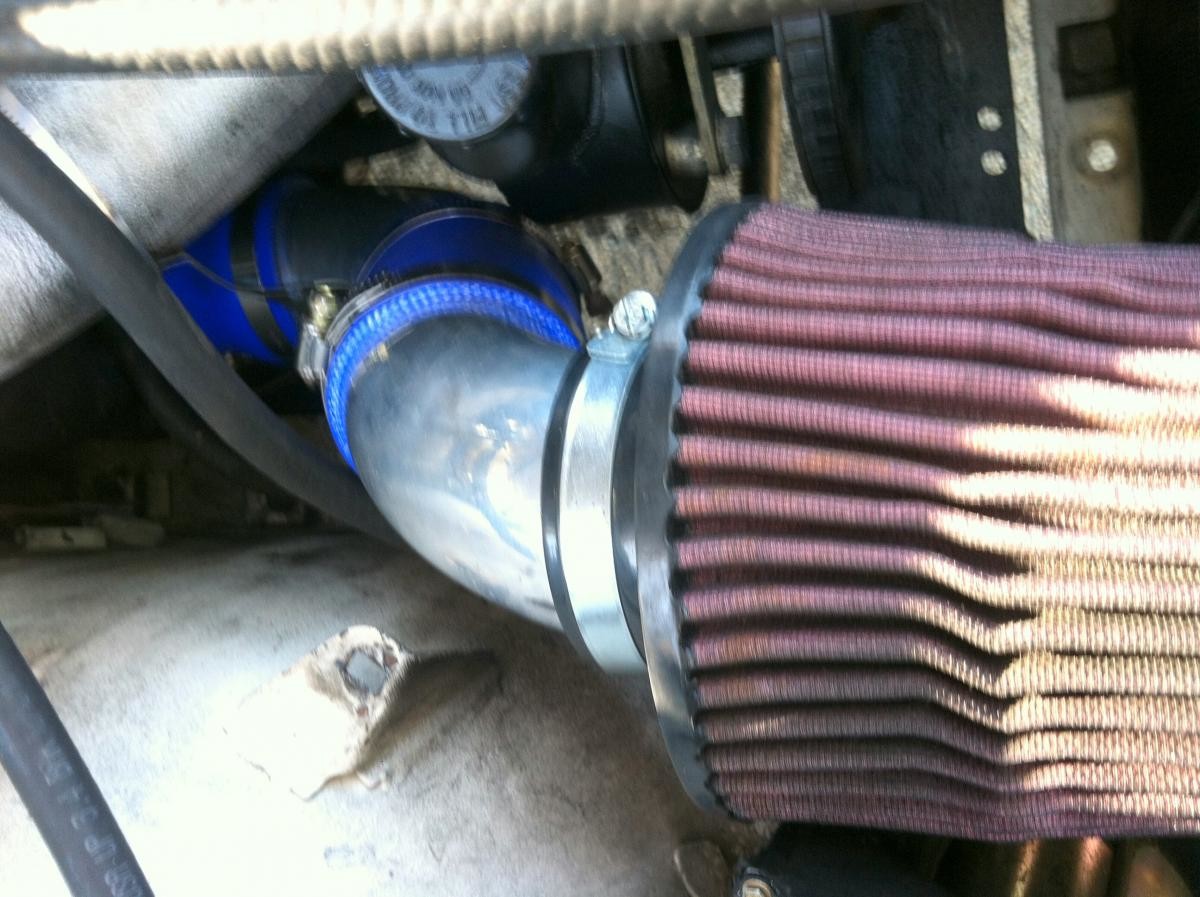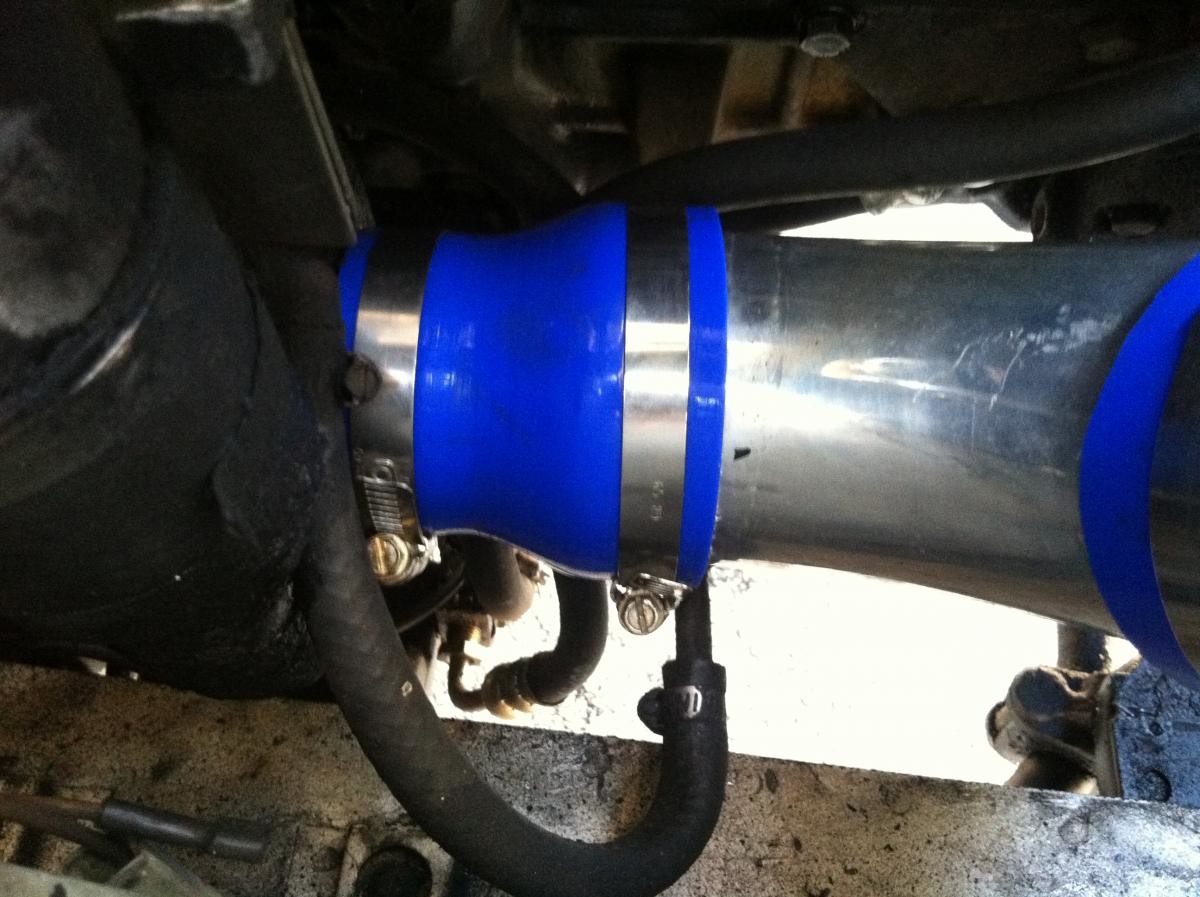 The condenser is toast as it was only good to hold the aux. cooling fan in place.
It would be interesting to front inter cool this one (similar to the grey beast from years past) and also increase the size of the oil cooler.
Some proper gauges would be ideal. Interesting enough my TD automatic runs significatly warmer than the 5 spd. version solely due to the radiator sharing with the transmission.
Aha, yes the Blazer has been in the family since new. I haven't had time for it in years. Roughly a 1000 miles on a built up 350 now bored to 355, steel crank, corvette rods and aluminum heads. Still looks stock under the hood but can easily break traction in 4 Hi. Engine builder was a former Indy engine builder
6-23-2015
Found these old photos to study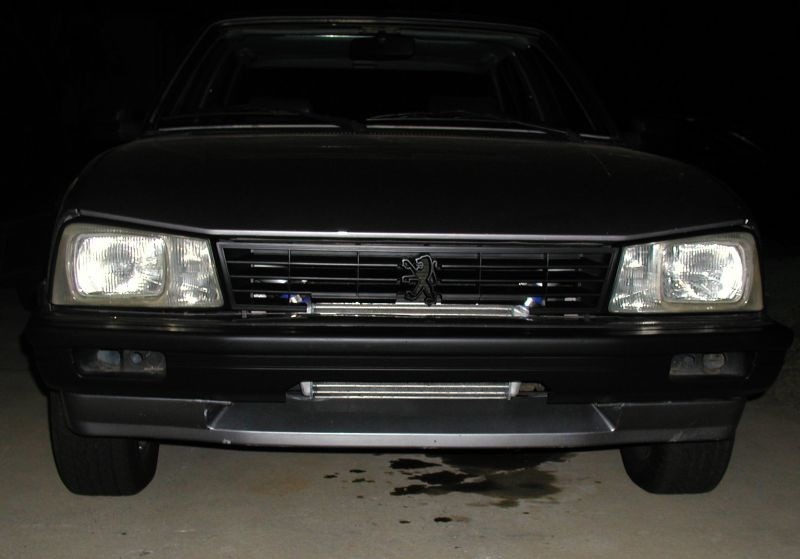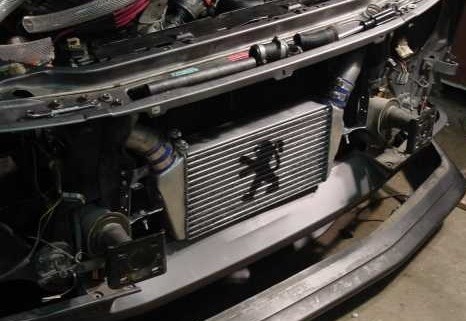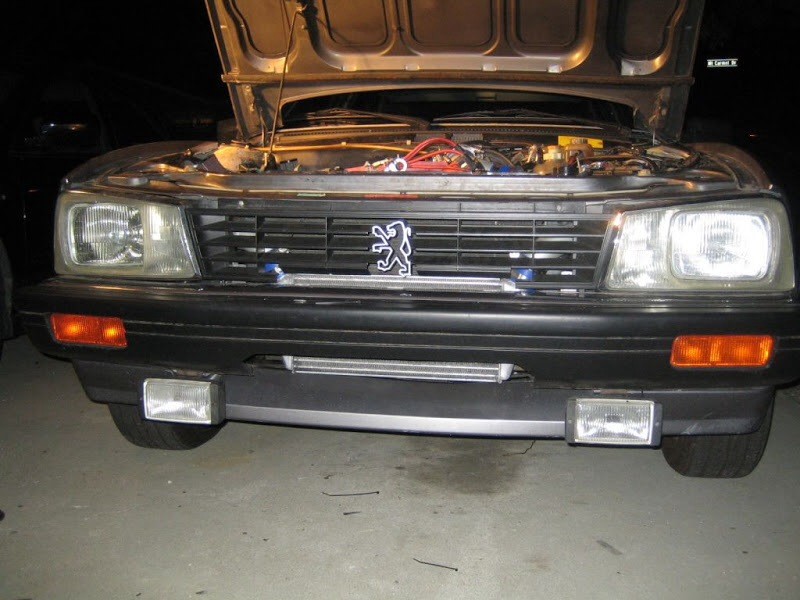 1-31-2018
Well, this thread is well past due for an update!
There hasn't been much activity on repairs or upgrades as the car has been in daily service without issue.
This month marks 24,000 miles and 5 years of ownership. Speaking of ownership, this 505 was intended for my son to drive. Well he did for a short period to learn to drive a manual transmission
He's moved on to something more sporty for his age, a Porsche 944
Being a Peugeot enthusiast for life, I simply took this 505 for myself as my daily commuter!
The latest is the need for rebuilding the steering rack hydraulics.
The mechanical rack components are in good shape but the hydraulics were suffering failure.
The steering valve and the steering ram were both well worn and leaked profusely. Got by for a year using stop leak
As you can see the rack assembly is quite a mess from years of service. In fact, you can see the steering ram has no bushings remaining!
New bushing for the ram as well as a reseal kit for the steering valve were installed. No photos of the post repairs but you get the idea.
So yes, we are rolling again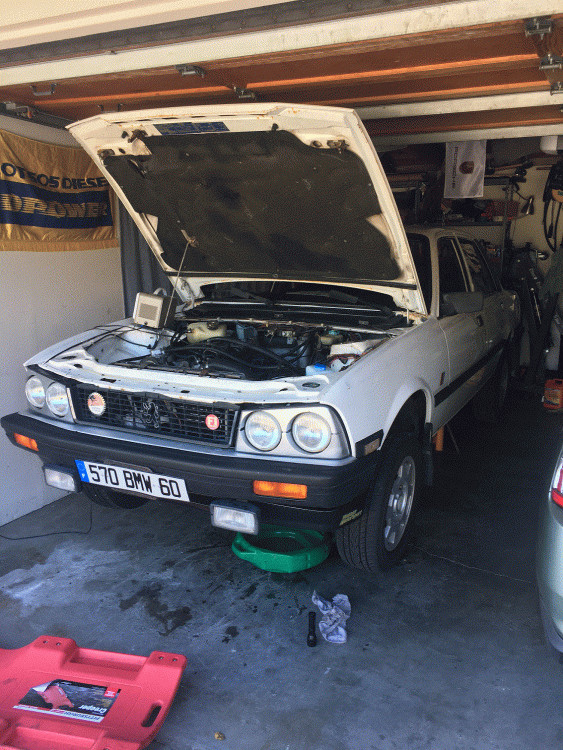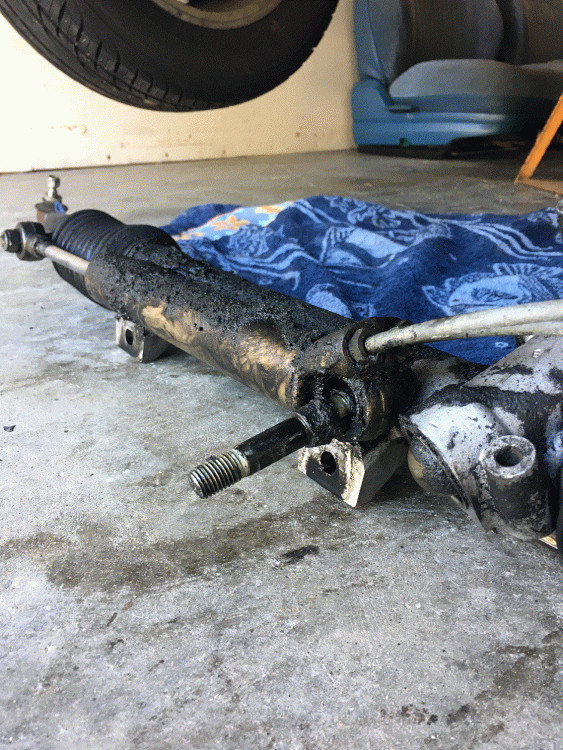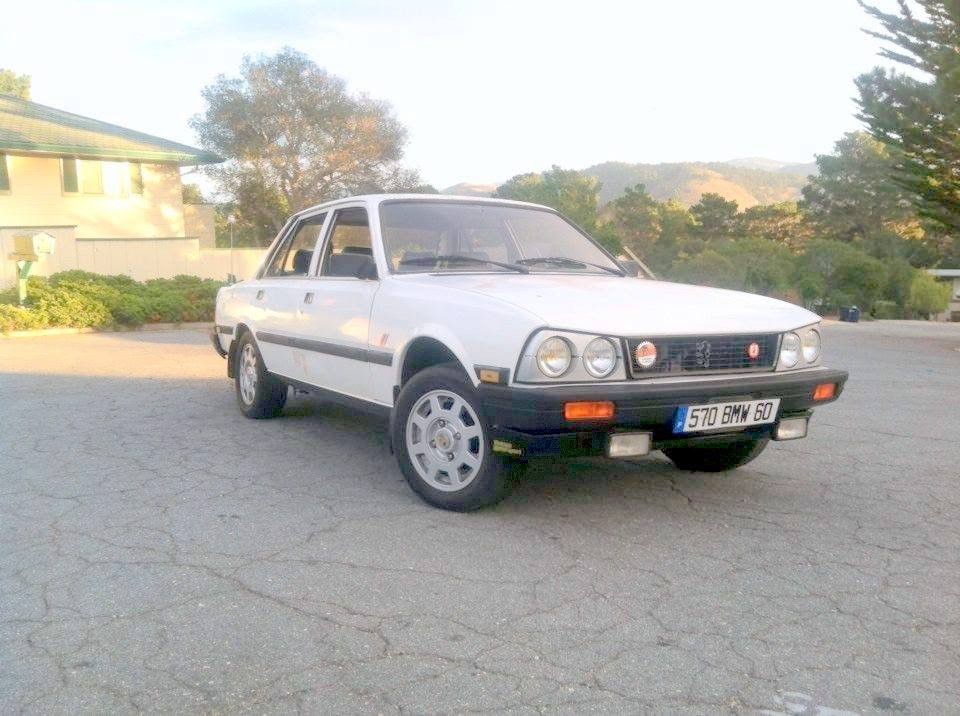 Rabin, its the longer steel body version steering valve.

First 100 miles with not a drip or weep

Very easy to reseal once you get the assembly removed lol

The retaining nut on the end of the bolt that anchors the steering ram to the cross member is a bit of a challenge.

Its partially blocked by the oil pan, recessed in the cross member and you can't get a wrench of any sorts on the bolt head due to it being between the ram cylinder and the steering rack housing. You can get vise grips on the bolt through the open channel of the cross member to assist :)