Builds
'70 twin turbo 'Cuda build by CJD AUTOMOTIVE
By diyauto
You must be logged in to rate content!
9 minute(s) of a 32 minute read
70 twin turbo Cuda build
Compliments of CJD AUTOMOTIVE @ www.cuda-challenger.com
12-9-2014
Posting this up in a condensed version. This is my long term 'Cuda project. To make the money to pay for it leaves me no time to actually work on it!
It is going through it's final redo as we speak. One of the quarters got hit by a blown air hose and would require repainting the entire back. If I'm going to repaint it, I'm going to do a little tweaking to fit the 335 rears and 305 front tires, by way of a wide body. I bought new skins for the rear and new quarters for the front. They get cut up and a little english wheel action should get it where I need it. Very subtle, roughly 2" at each corner.
Other changes from the pics are a new front suspension design to take advantage of the wider front track.
So this is where it started, and where it's at now.
Good clean Cali car with lots of undercoat to strip!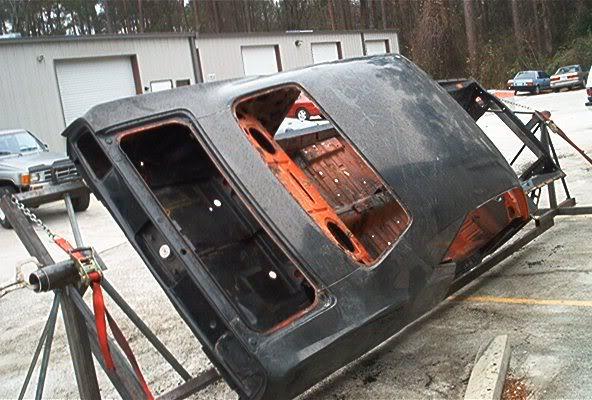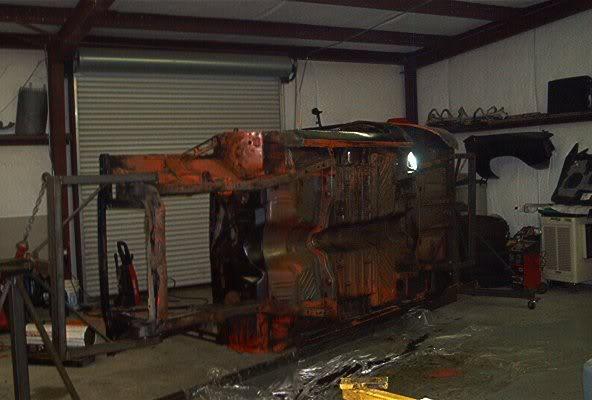 Wanted to update the suspension, so built a jig and then made it fit the 'Cuda. Wanted to keep the car a unibody. Somehow setting the shell on a chassis just doesn't seem Mopar anymore.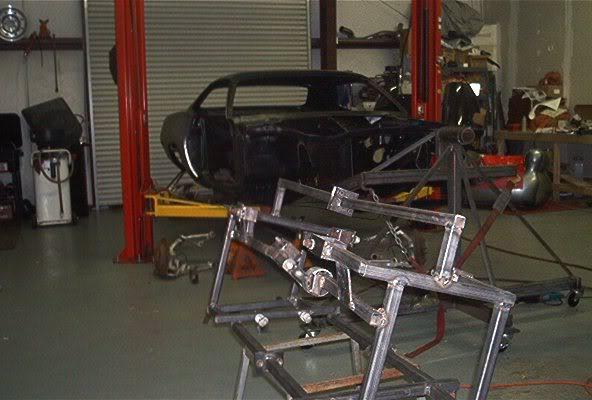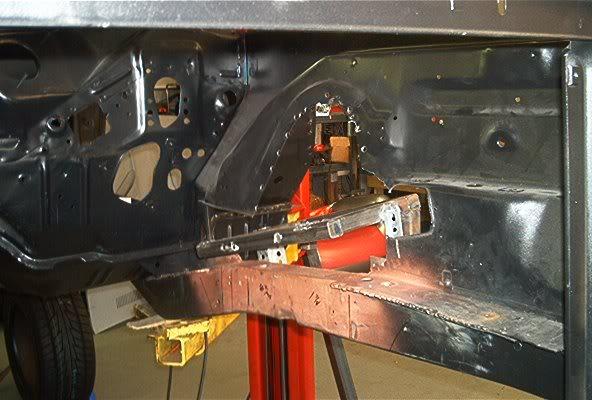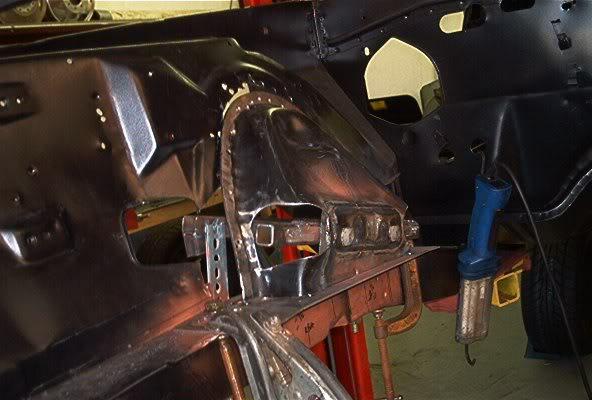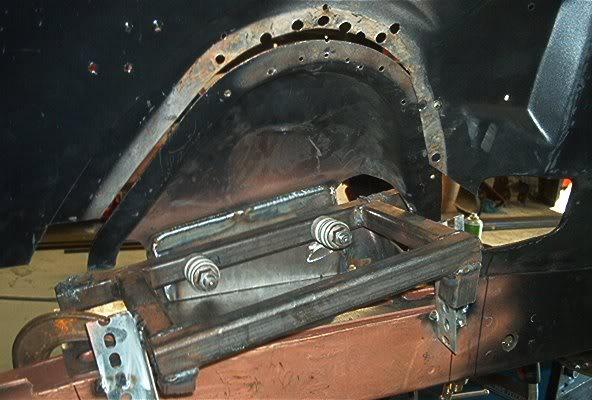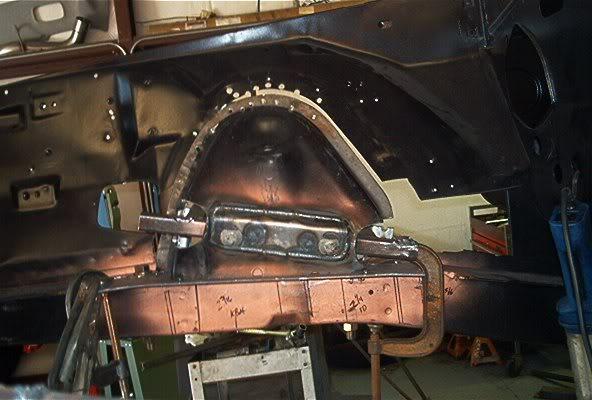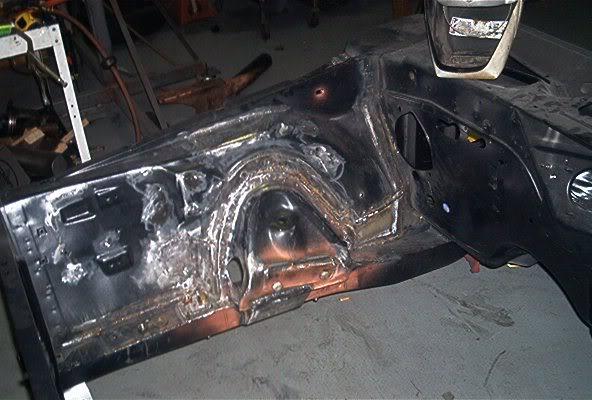 And make a little room for the turbo's...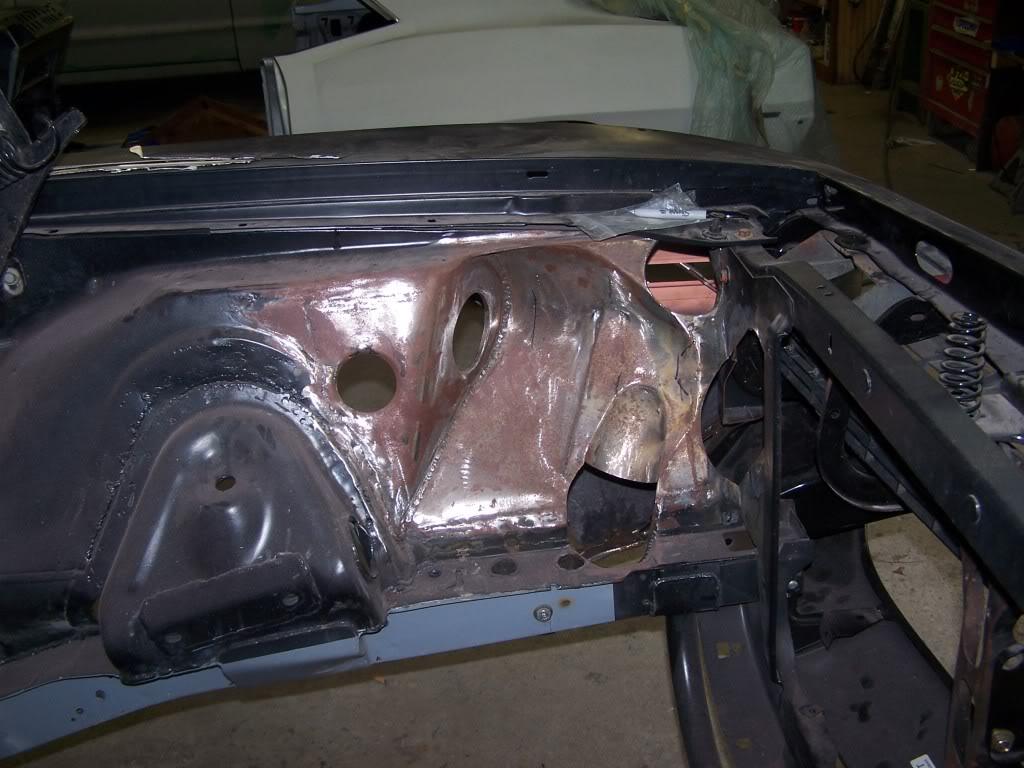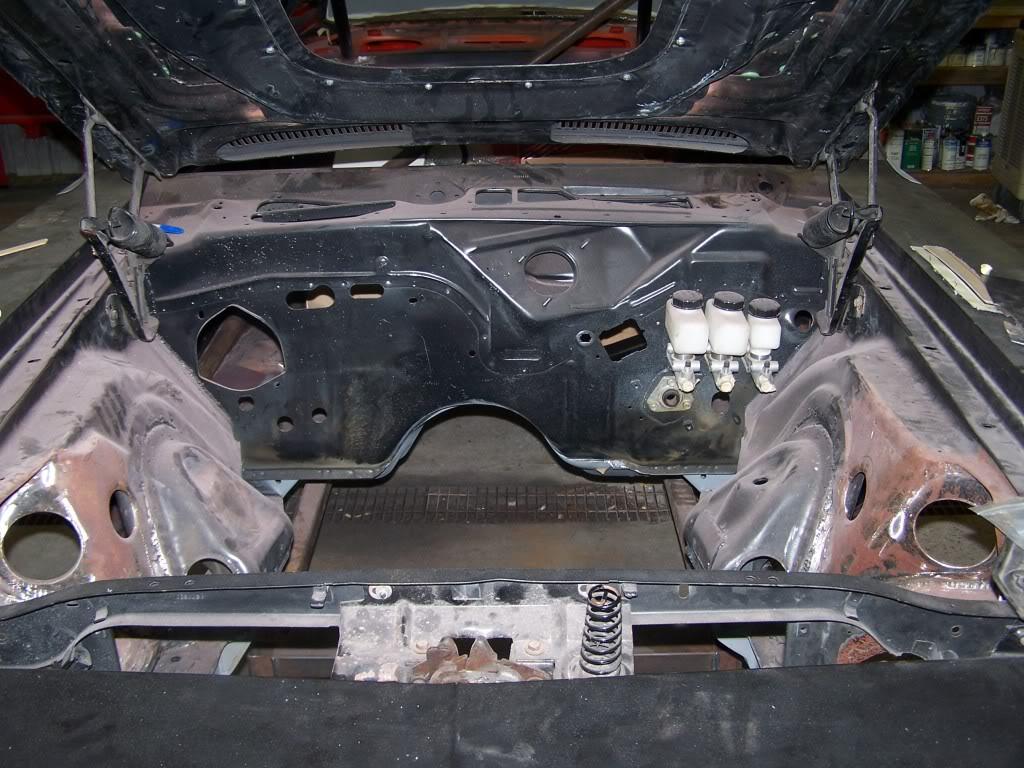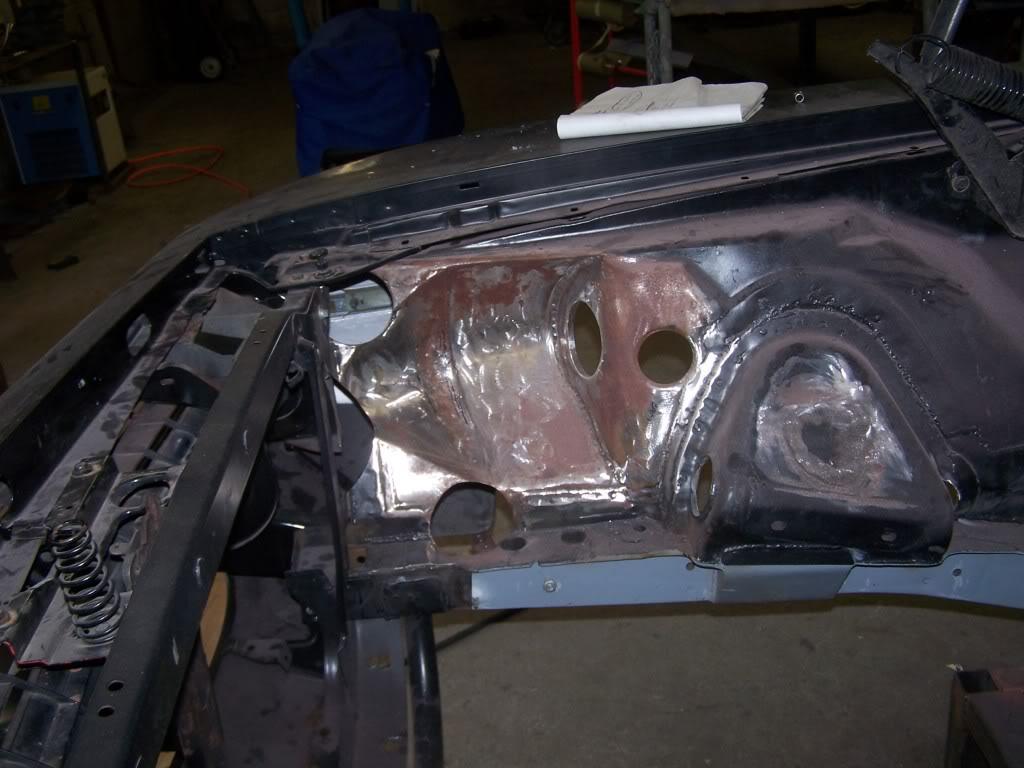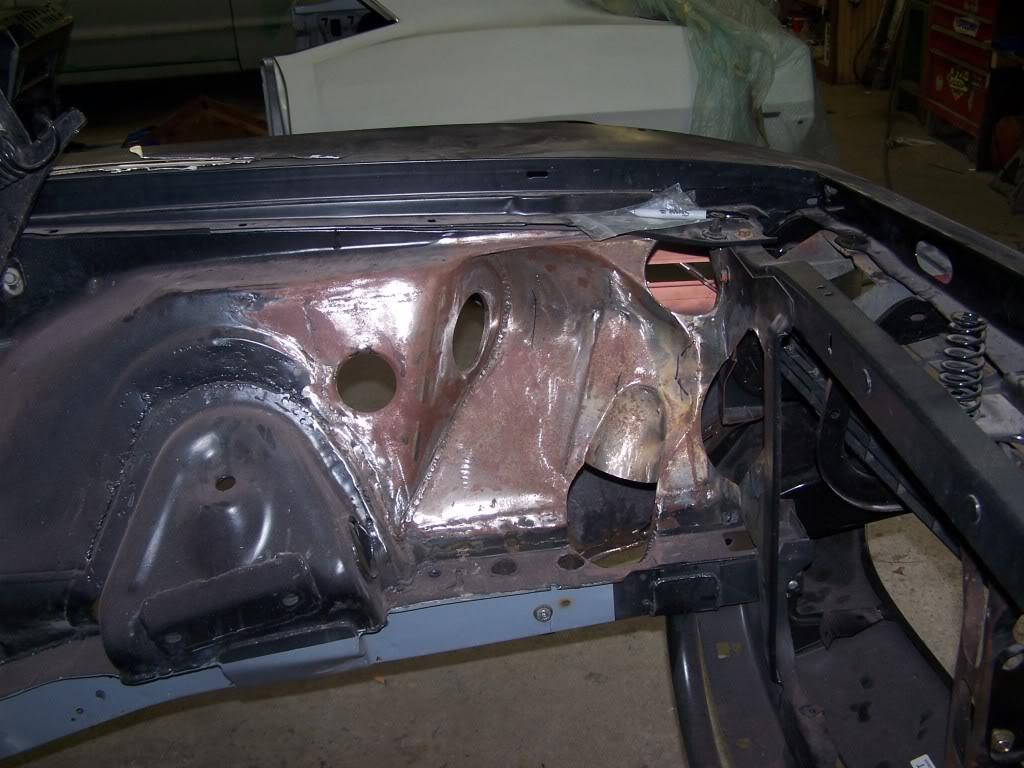 And a cage for safety...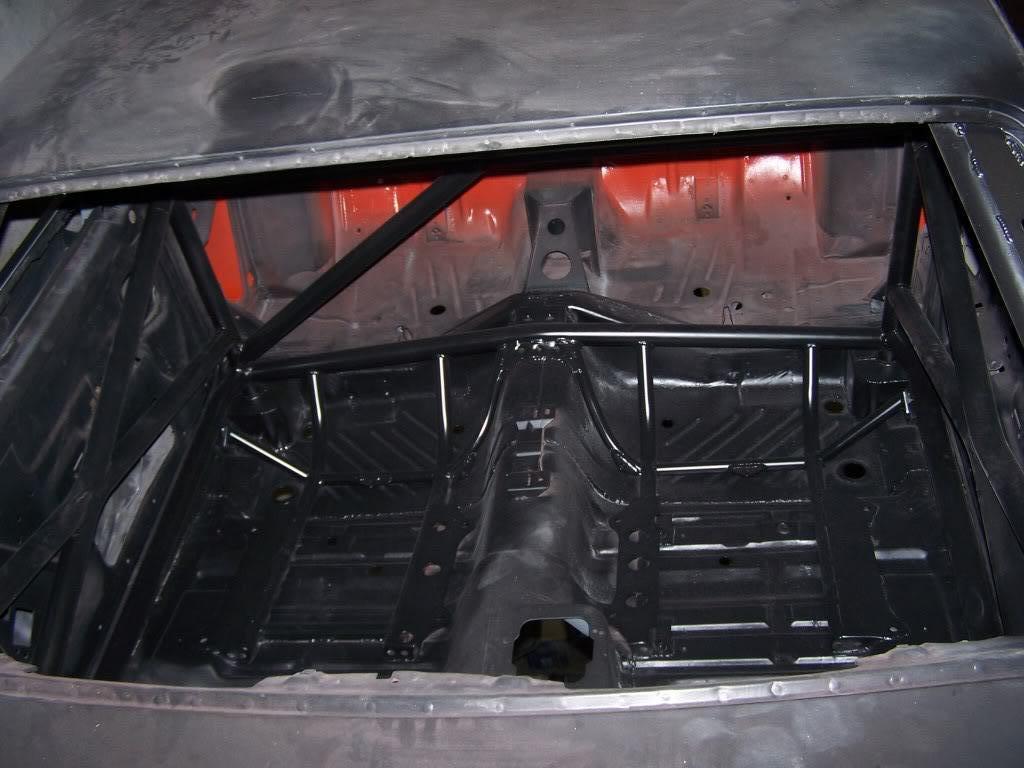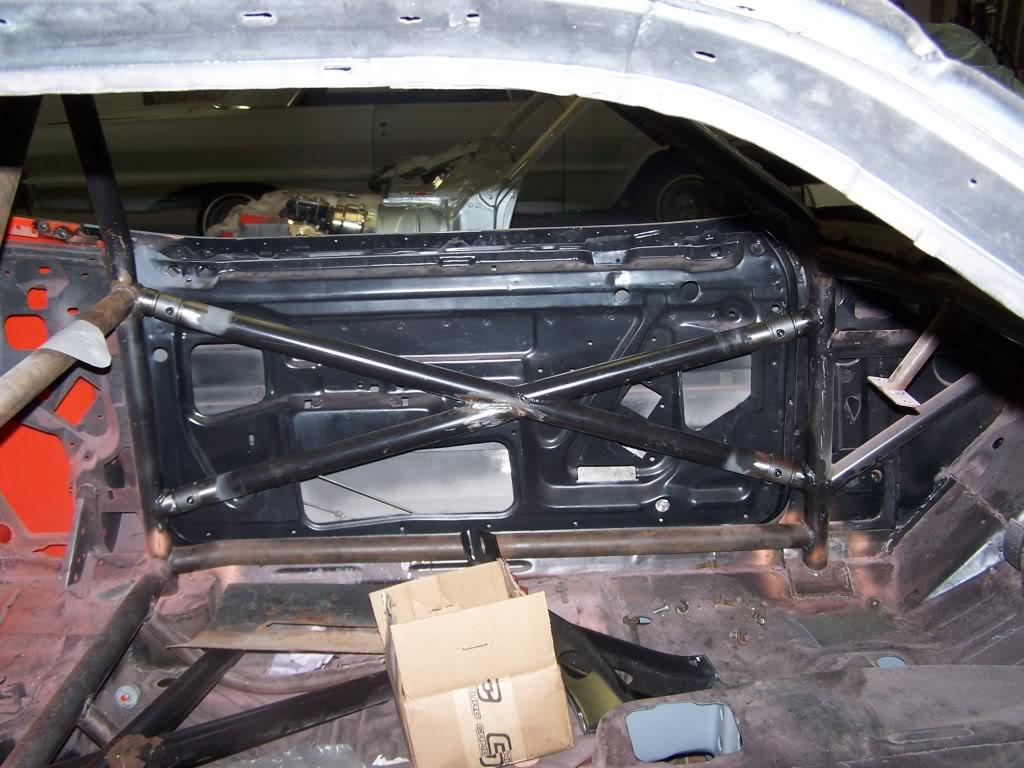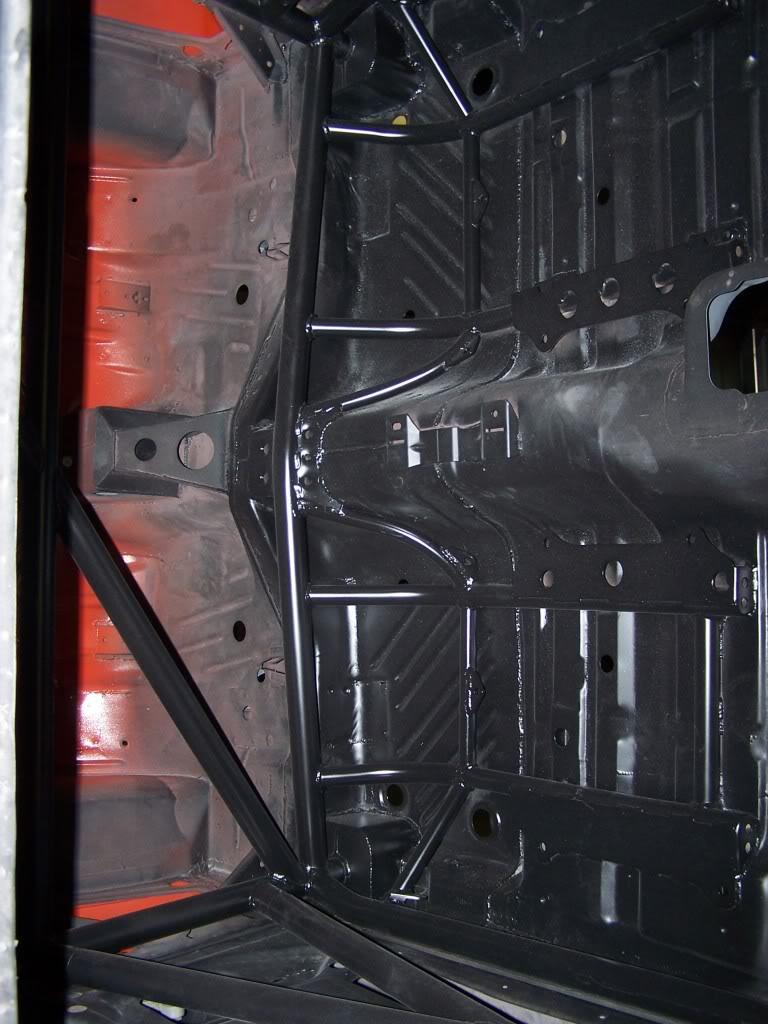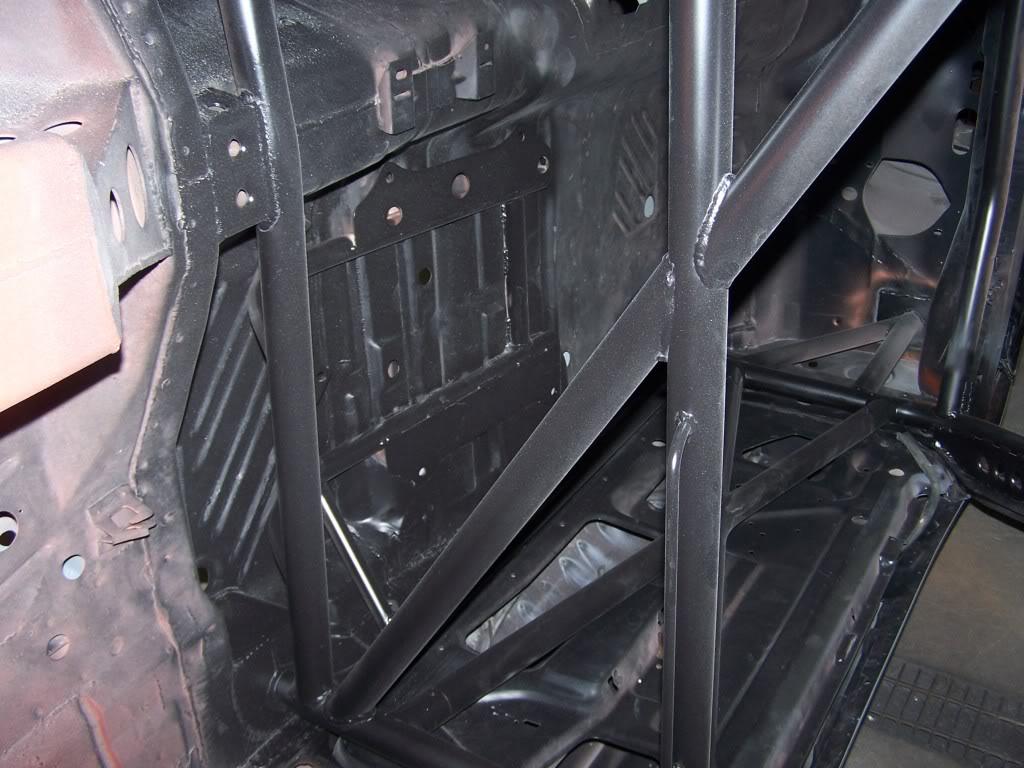 and a fuel cell...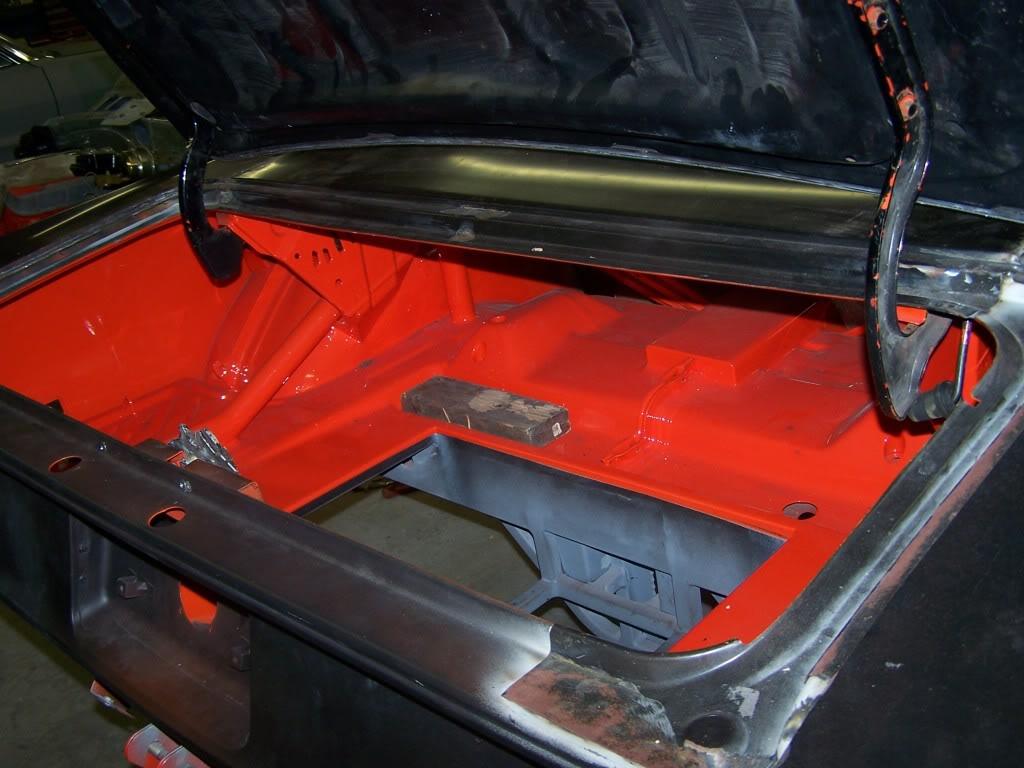 with hidden 'chute mount....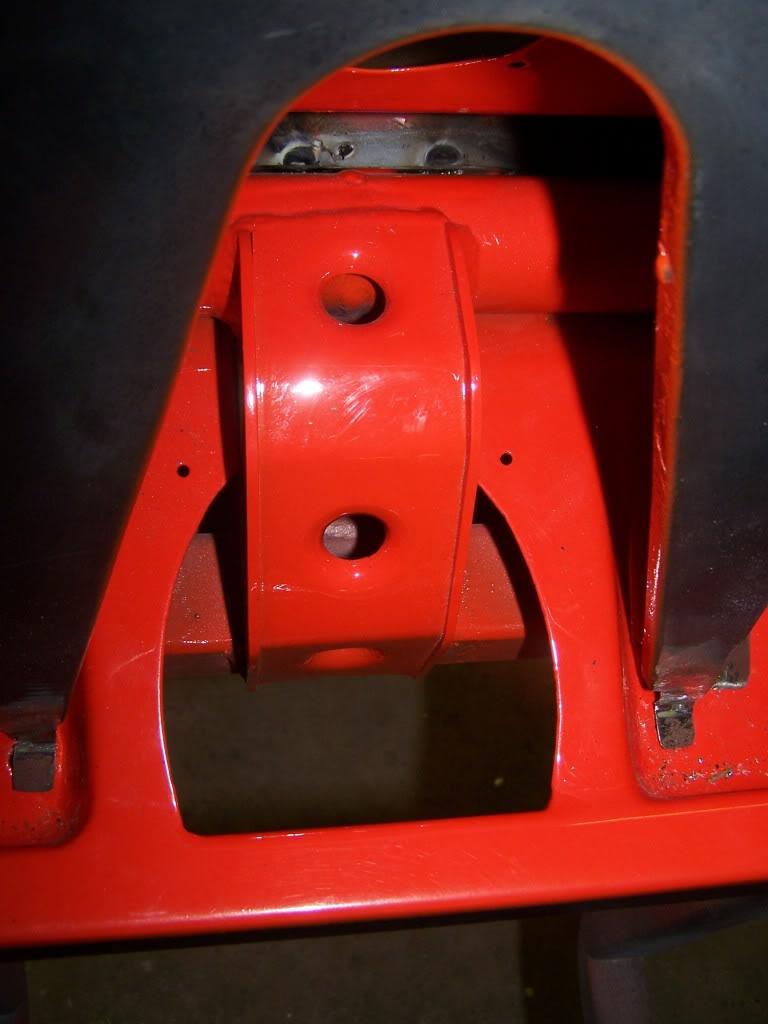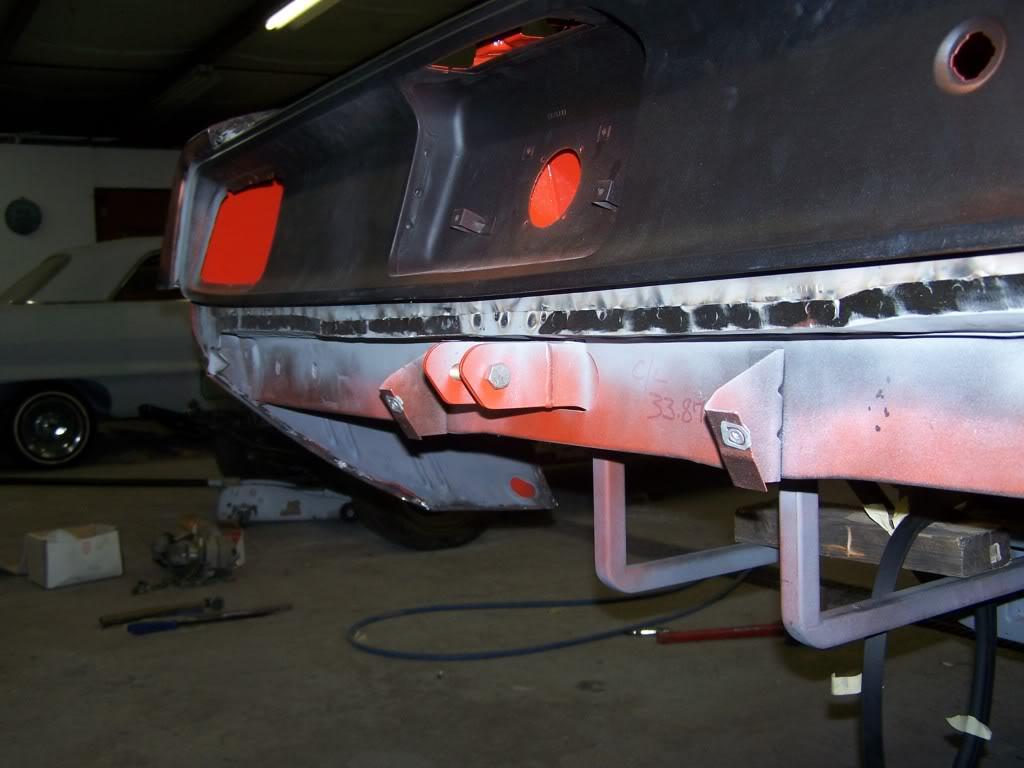 reinforce the snot out of the bottom, tied into the cage, but make it look factory....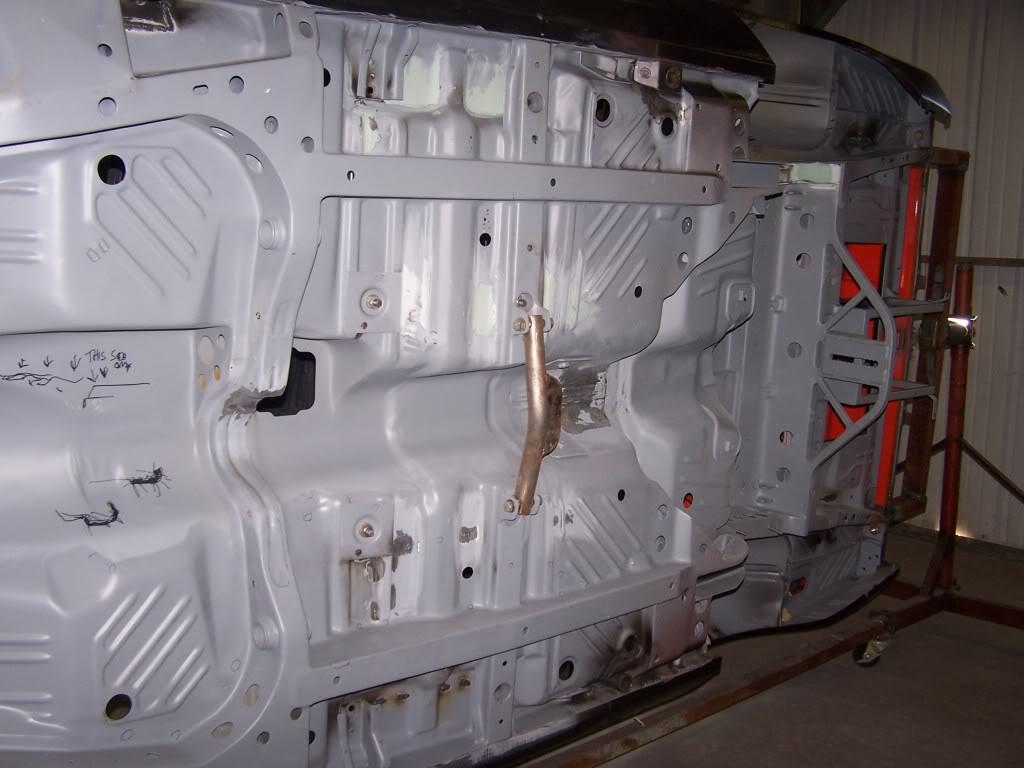 Then 5 million hours of body work and panel fitment...tig'd an 1/8" rod on every gap and filed it back...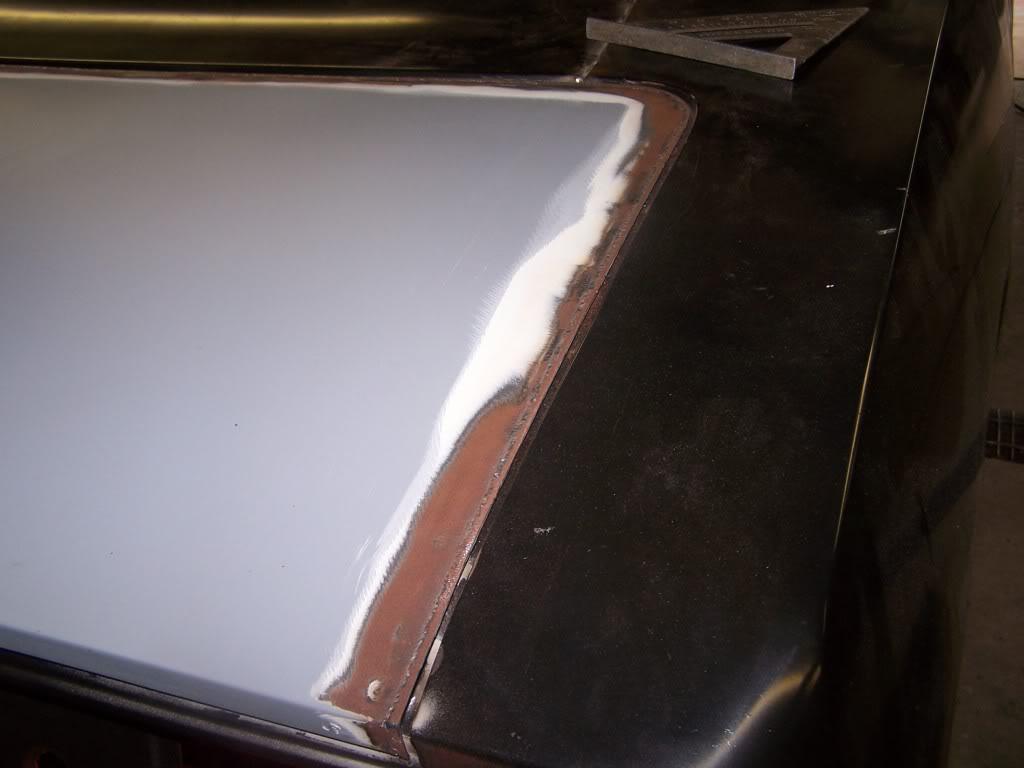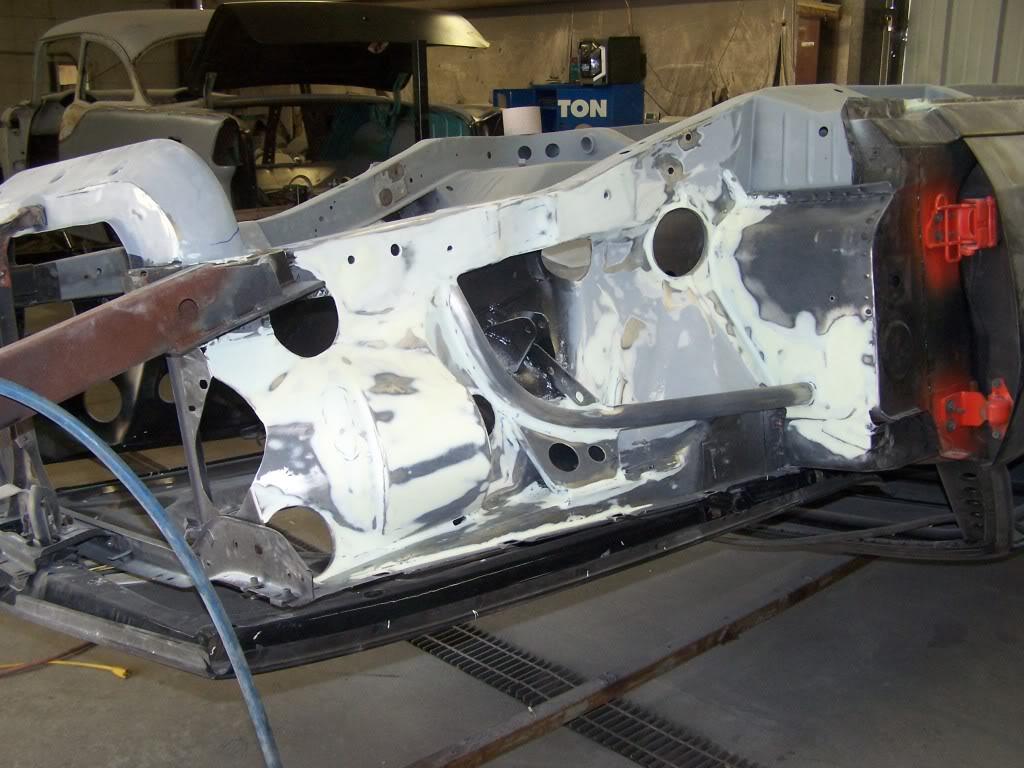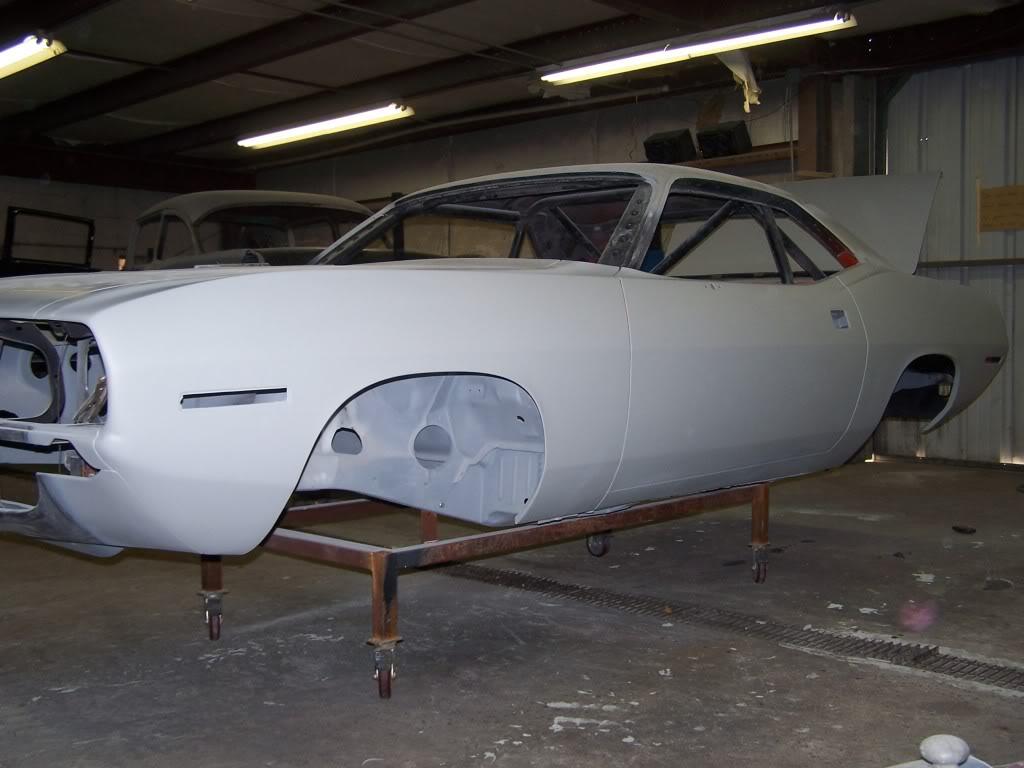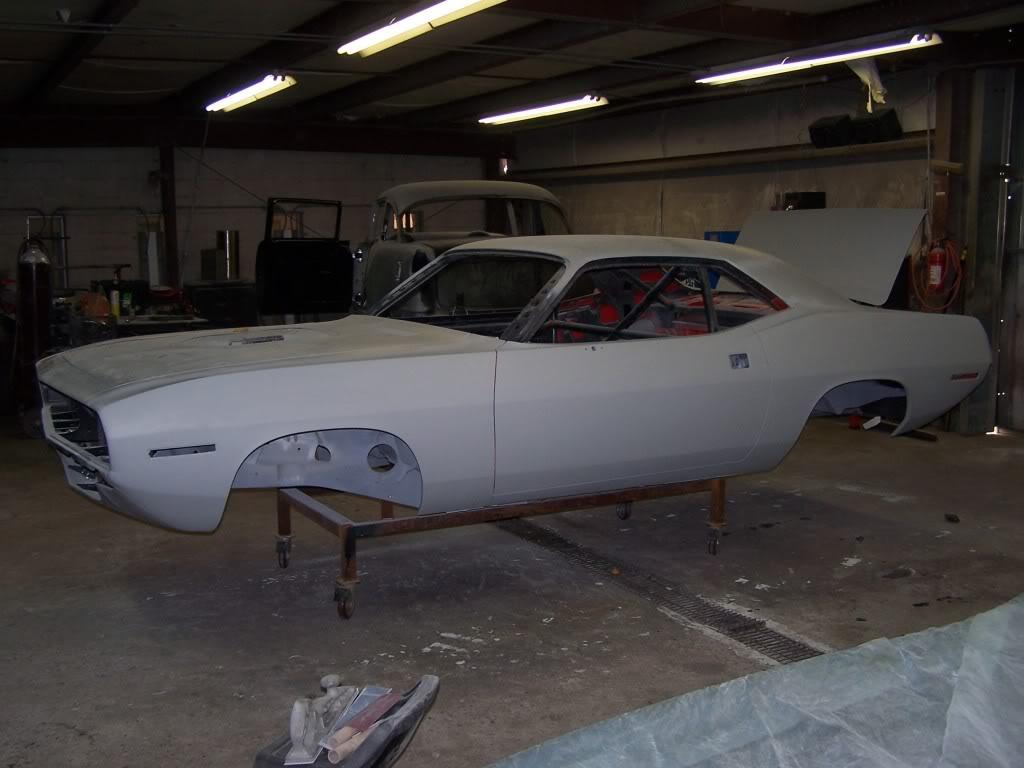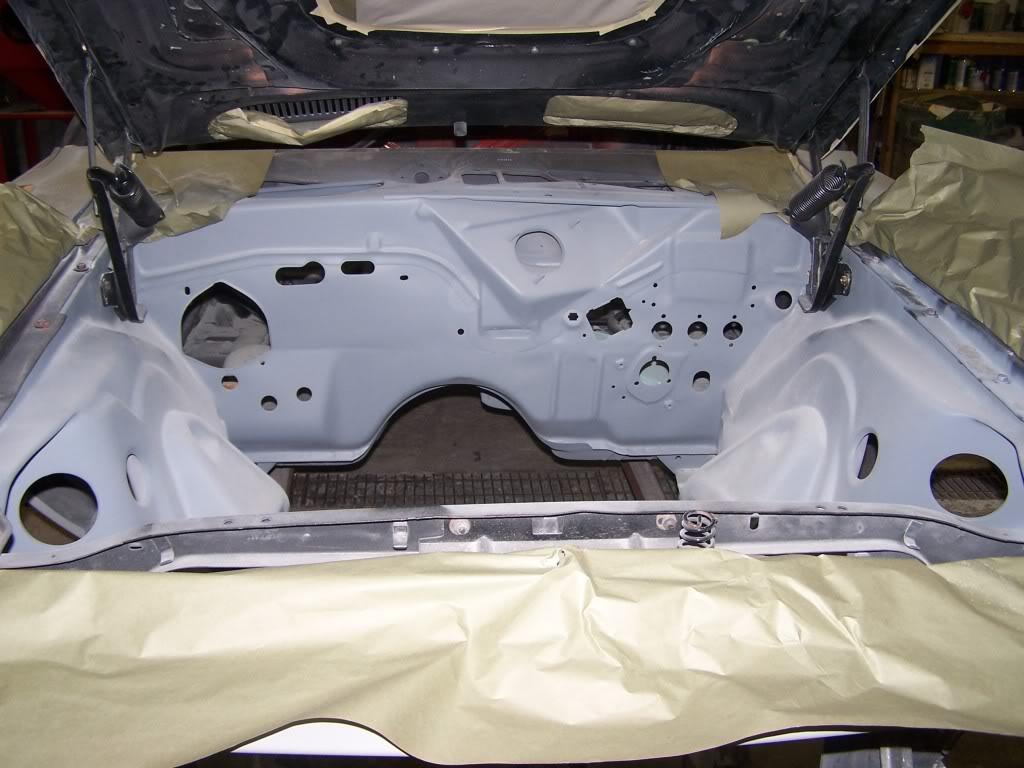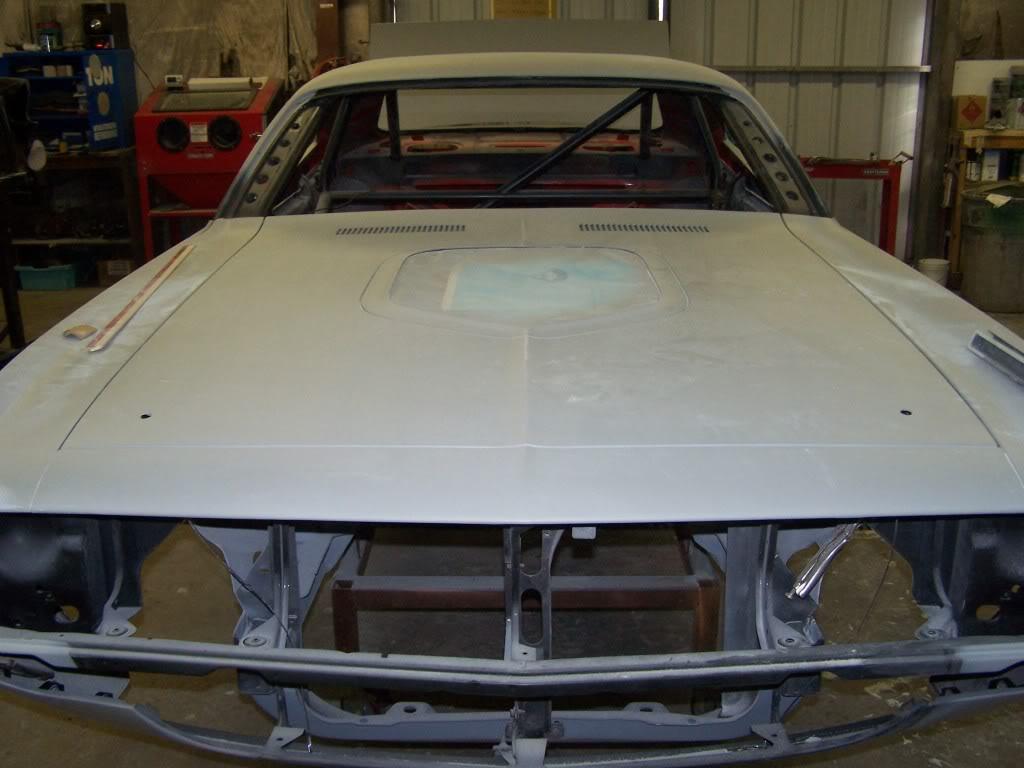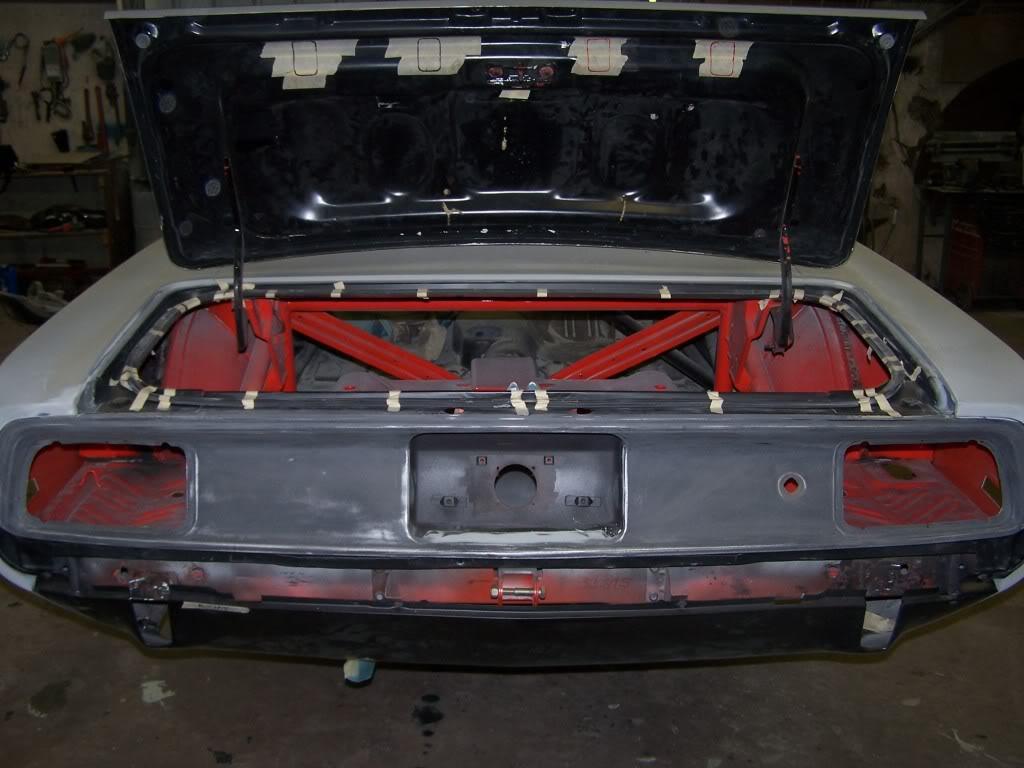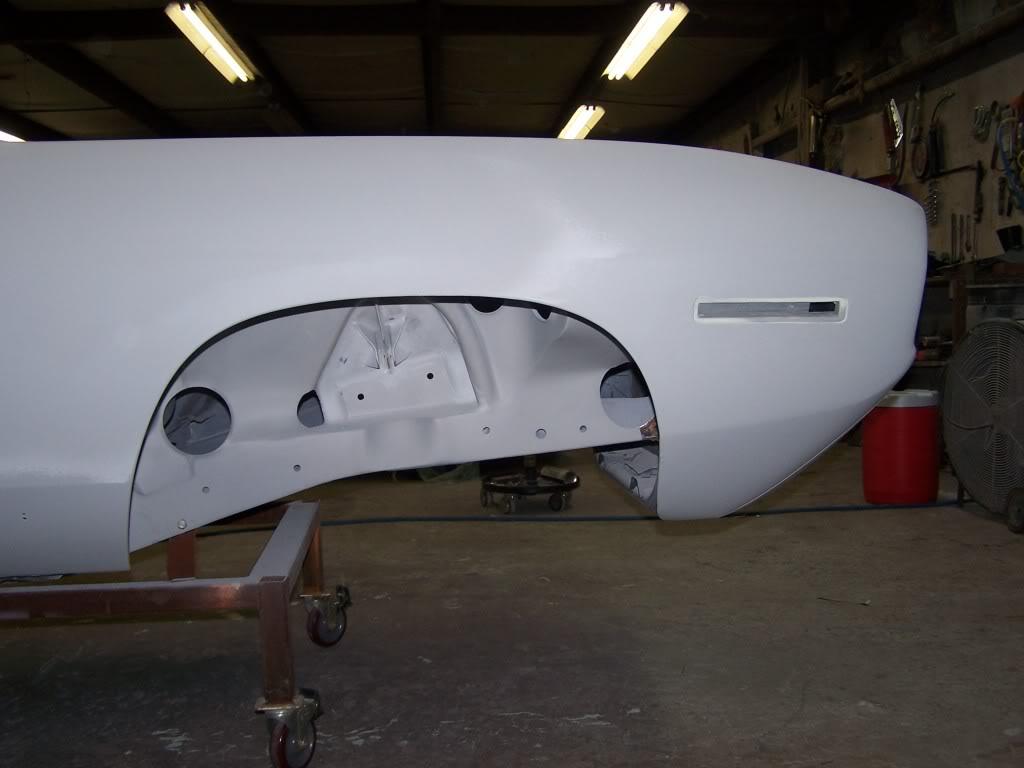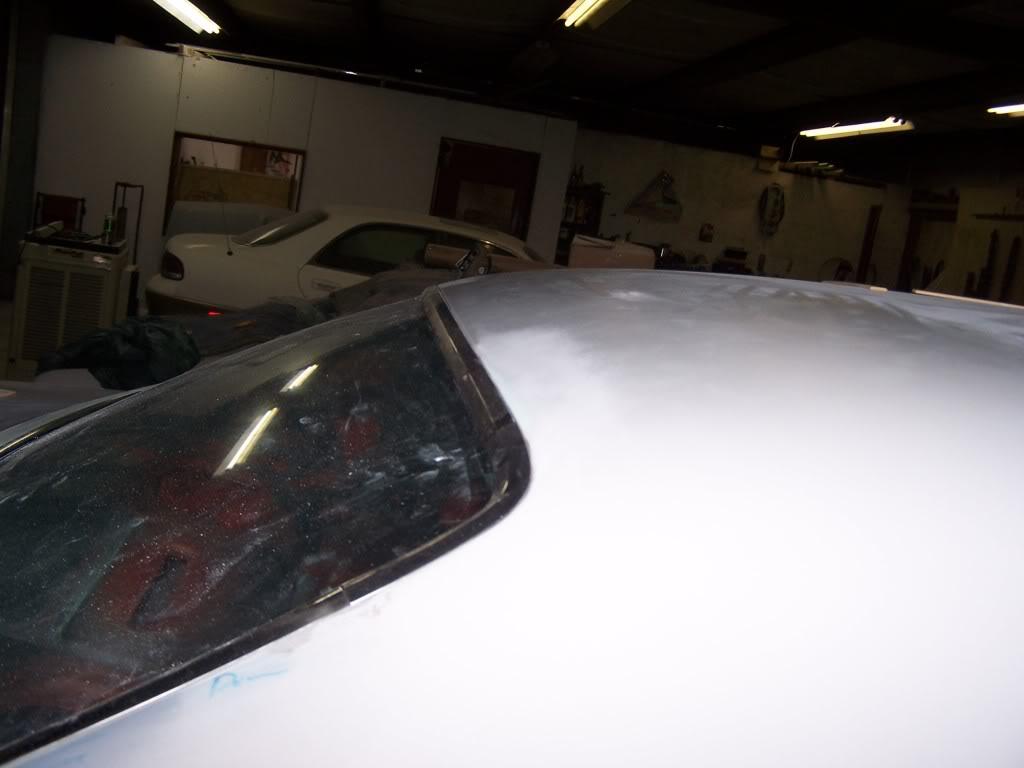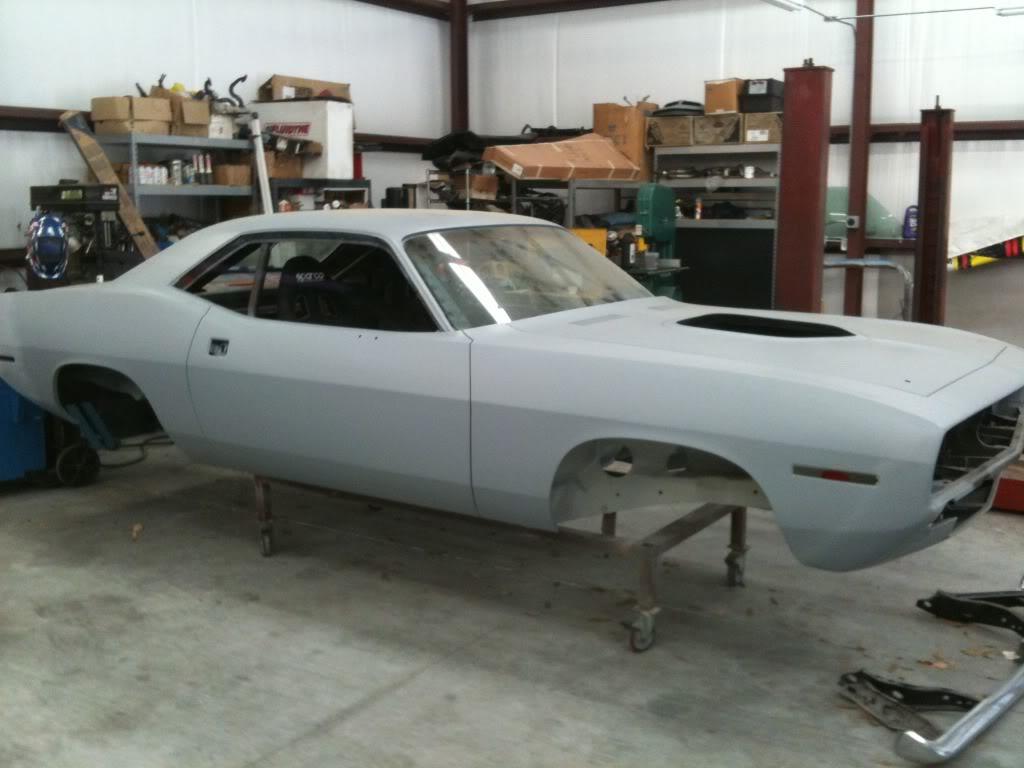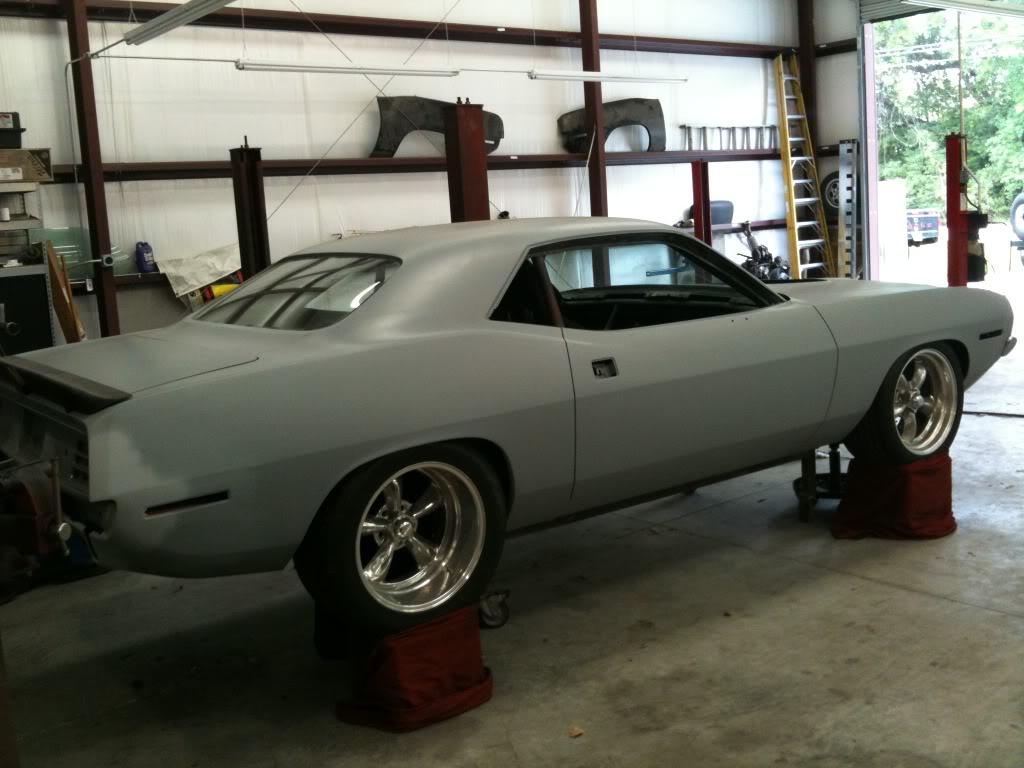 time for a little color...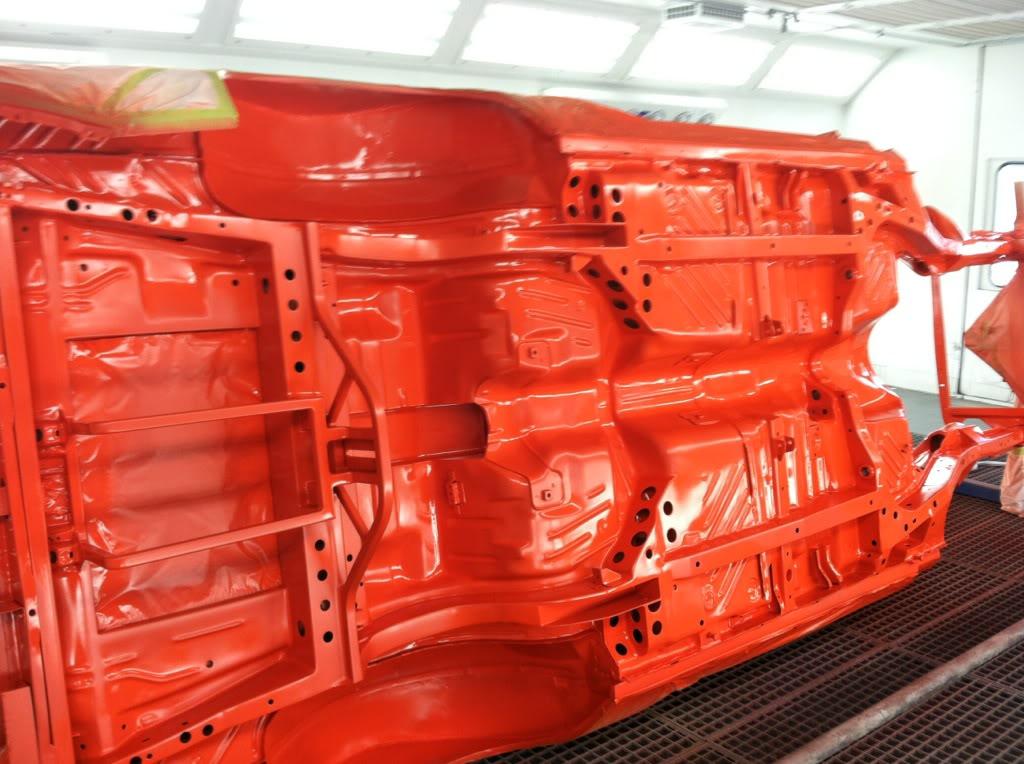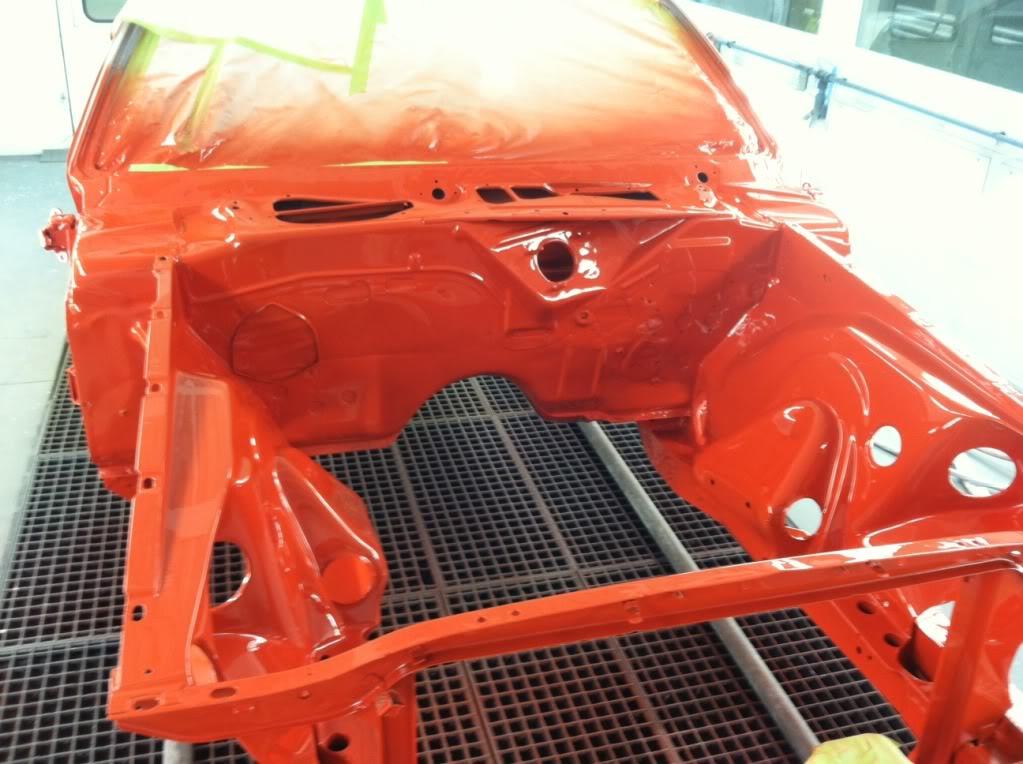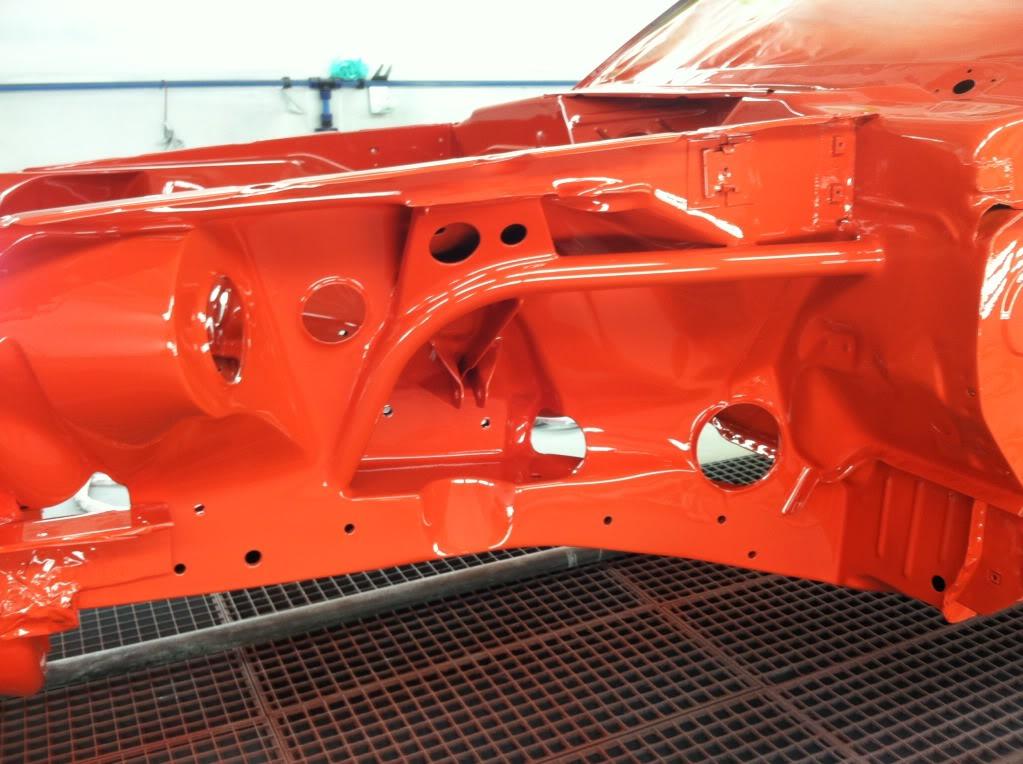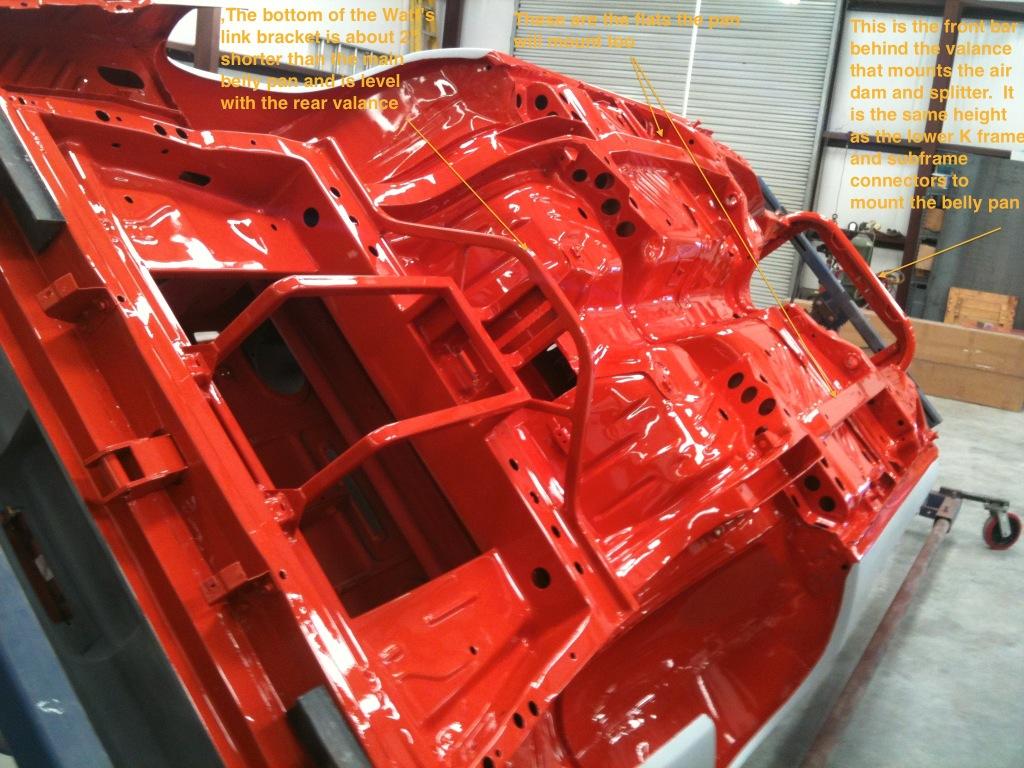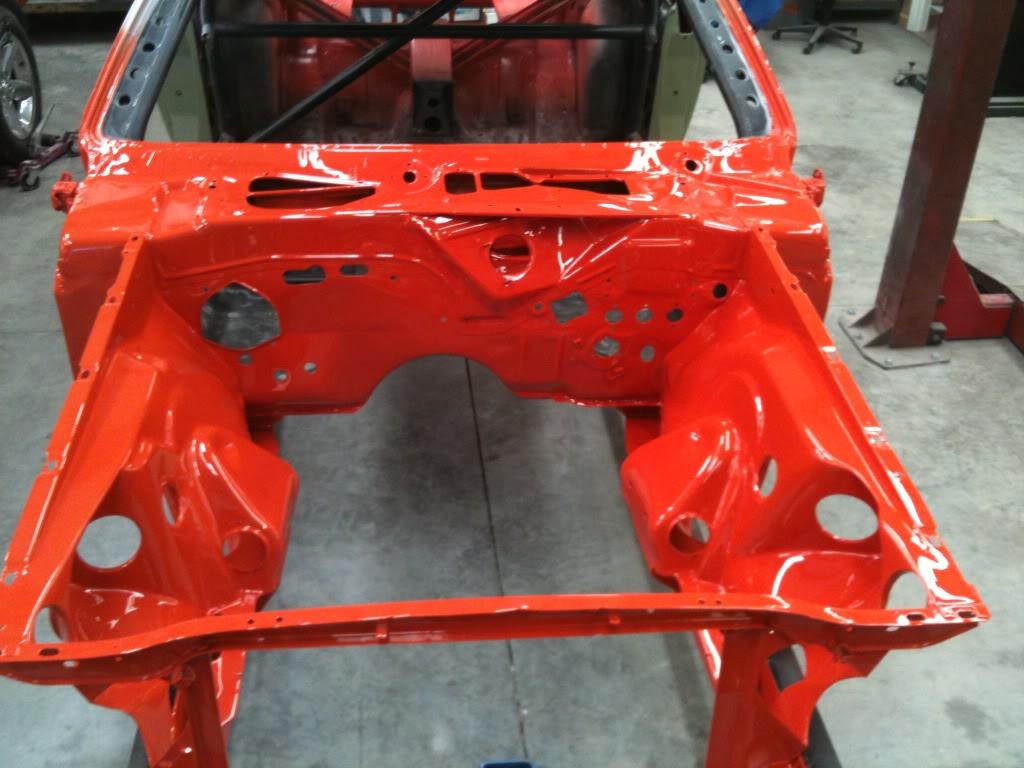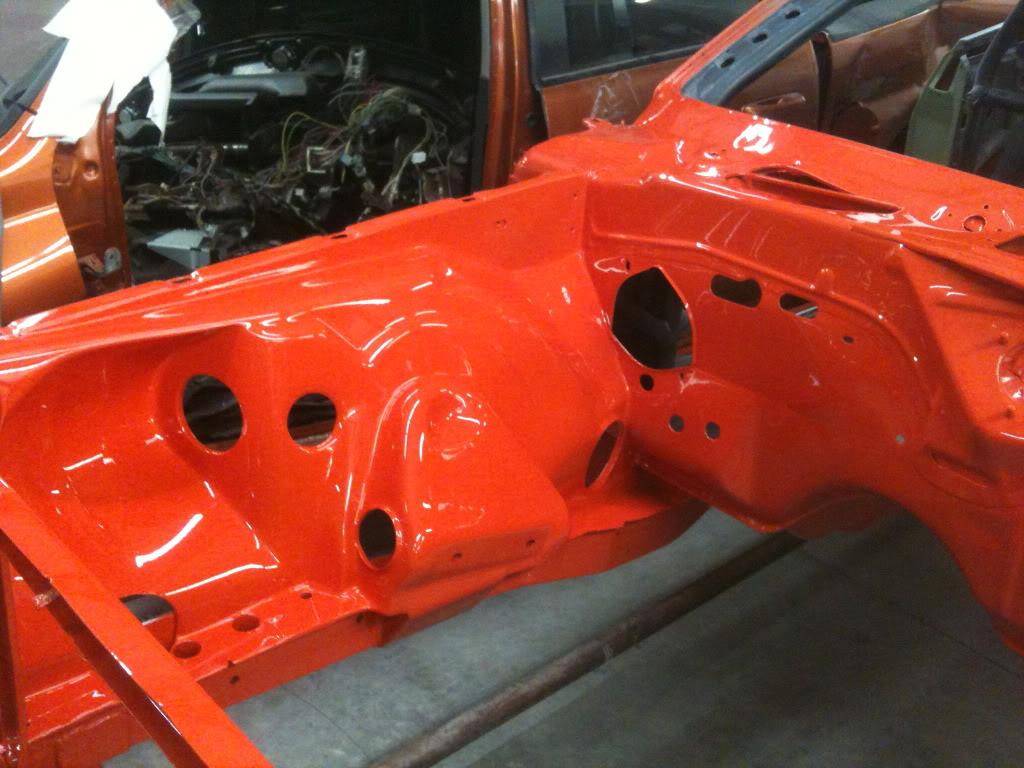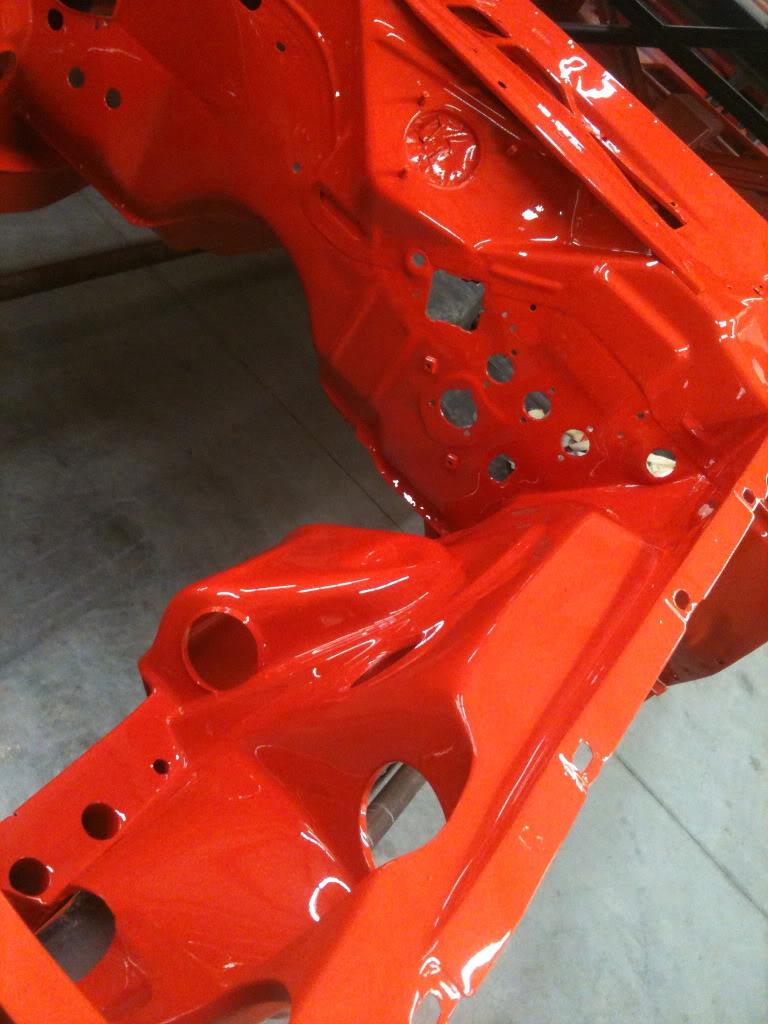 custom built k-frame...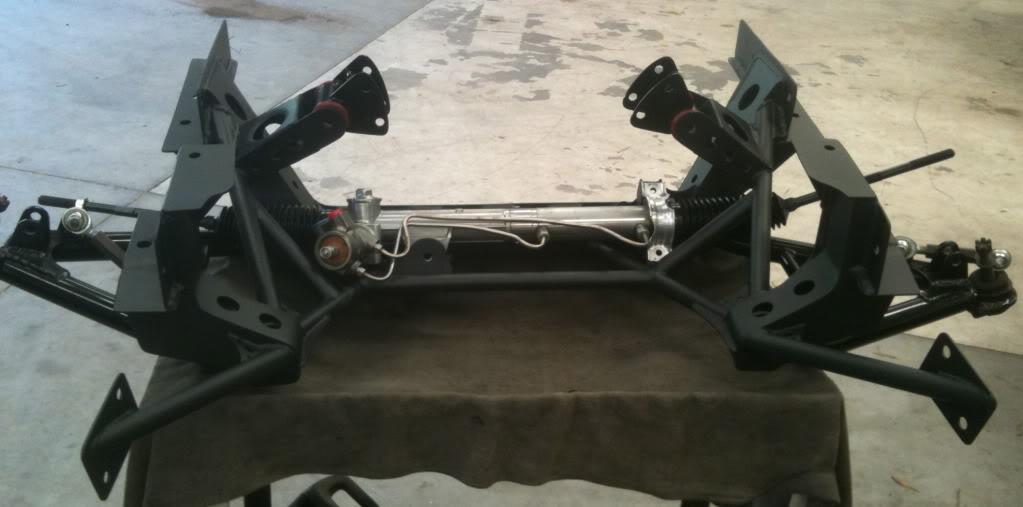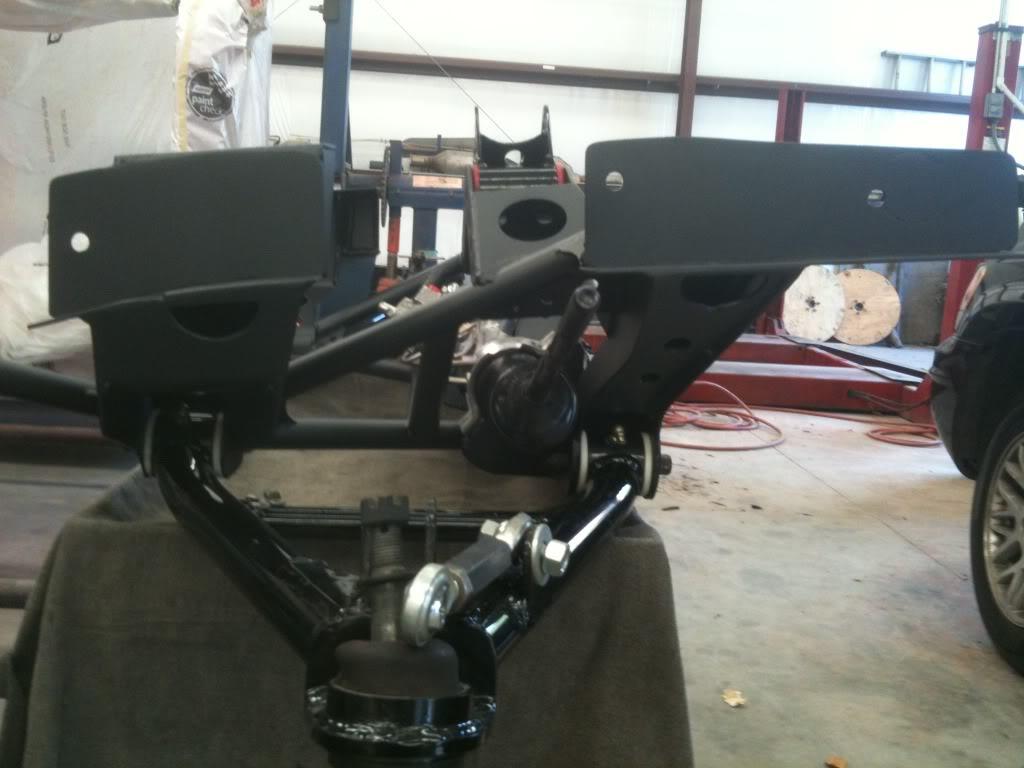 the cage extends through to the bottom. I threaded for some lift/jack points....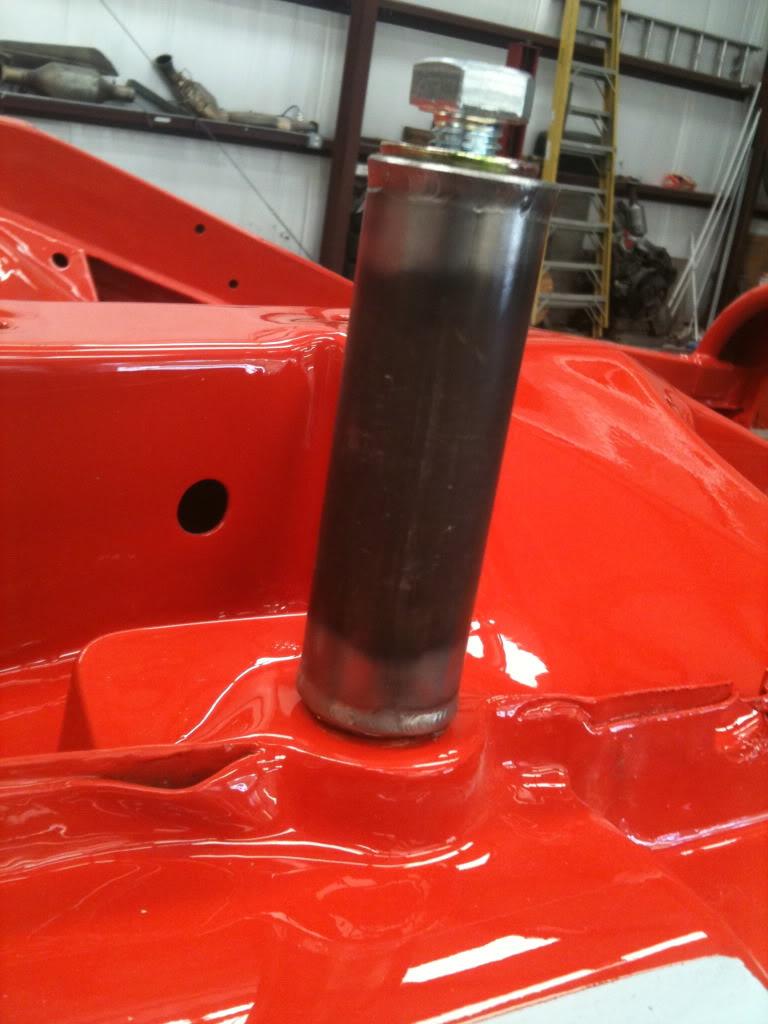 Then build a huge pig of a rearend...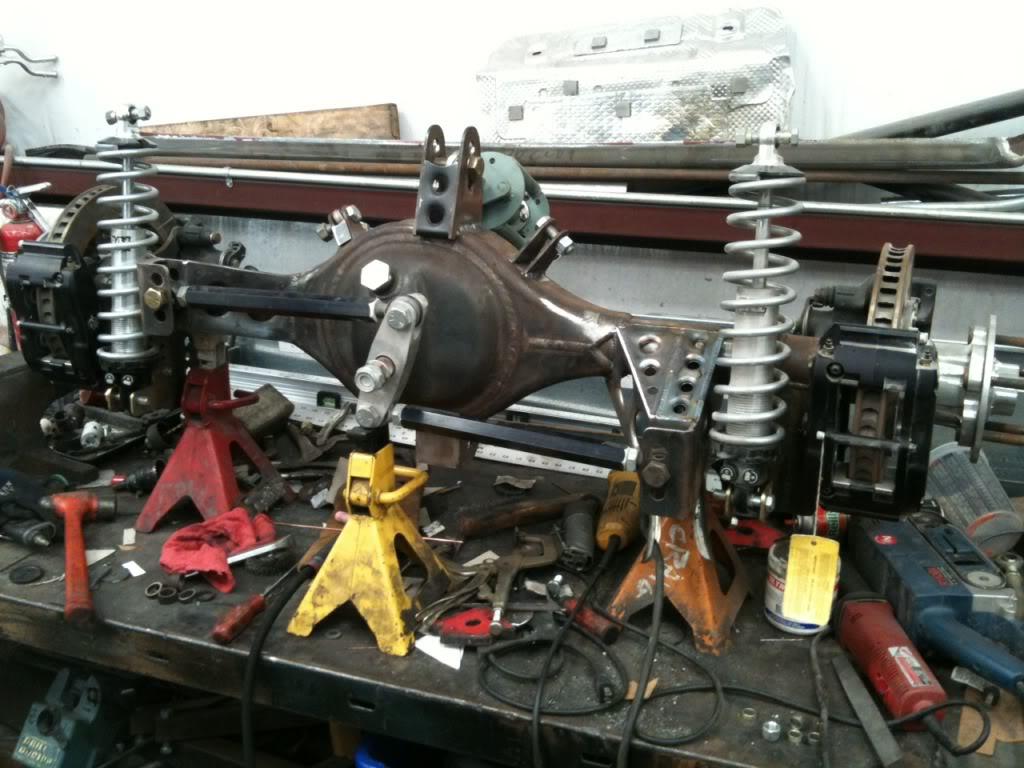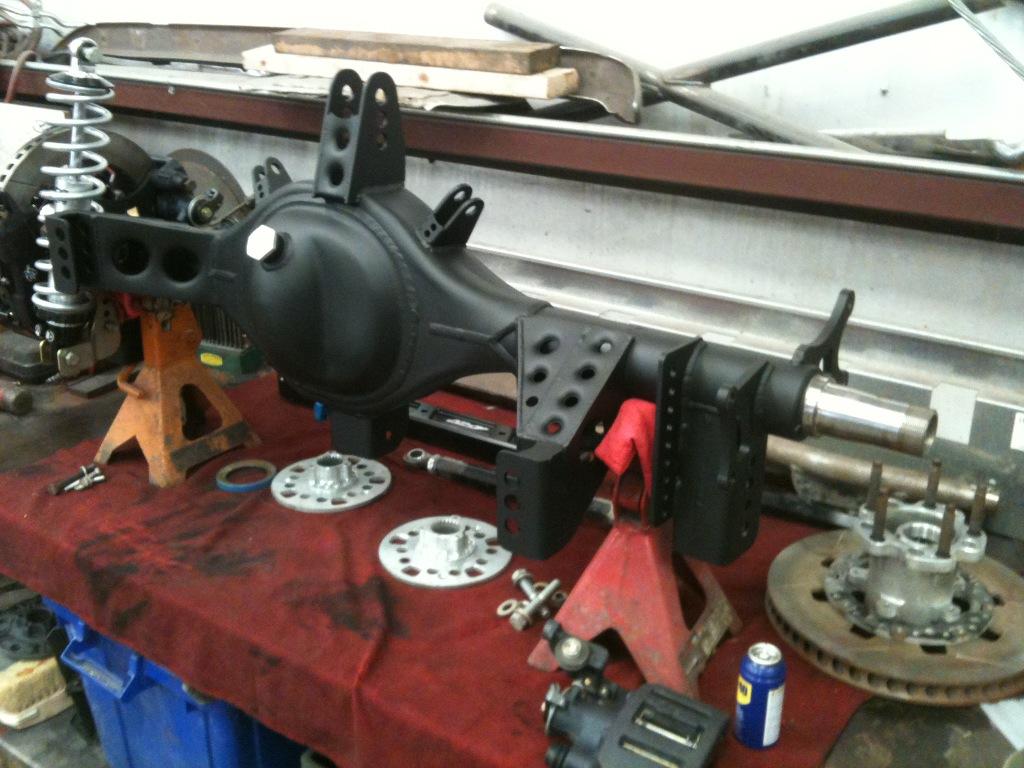 Then push it on the lift and make it roll....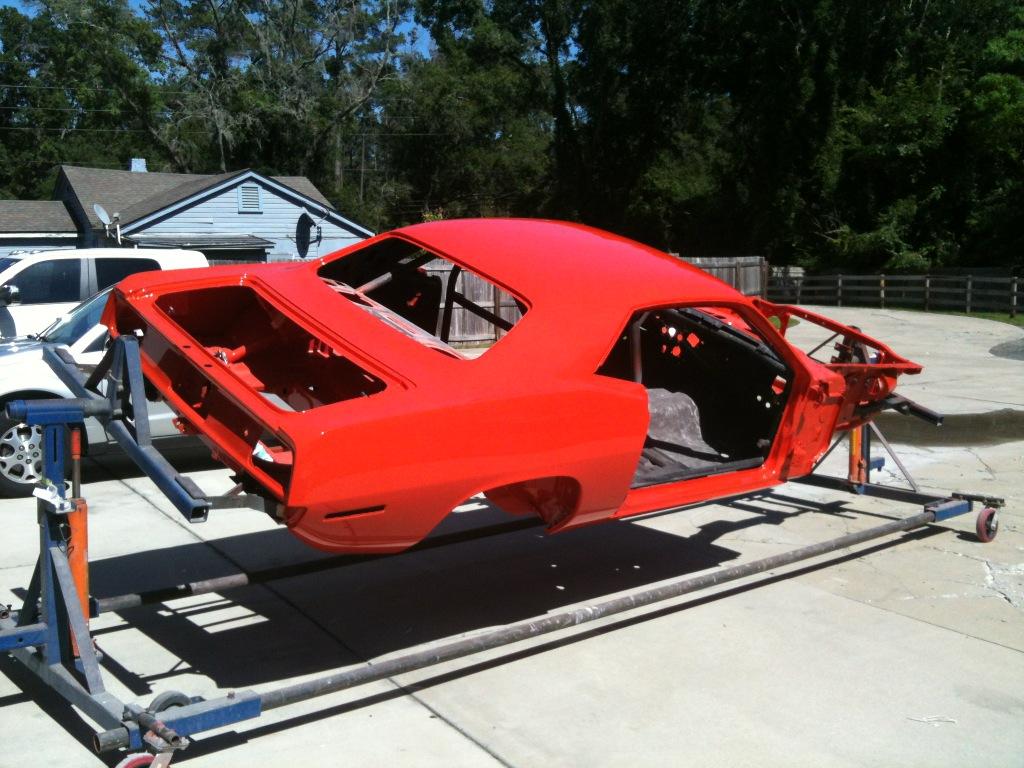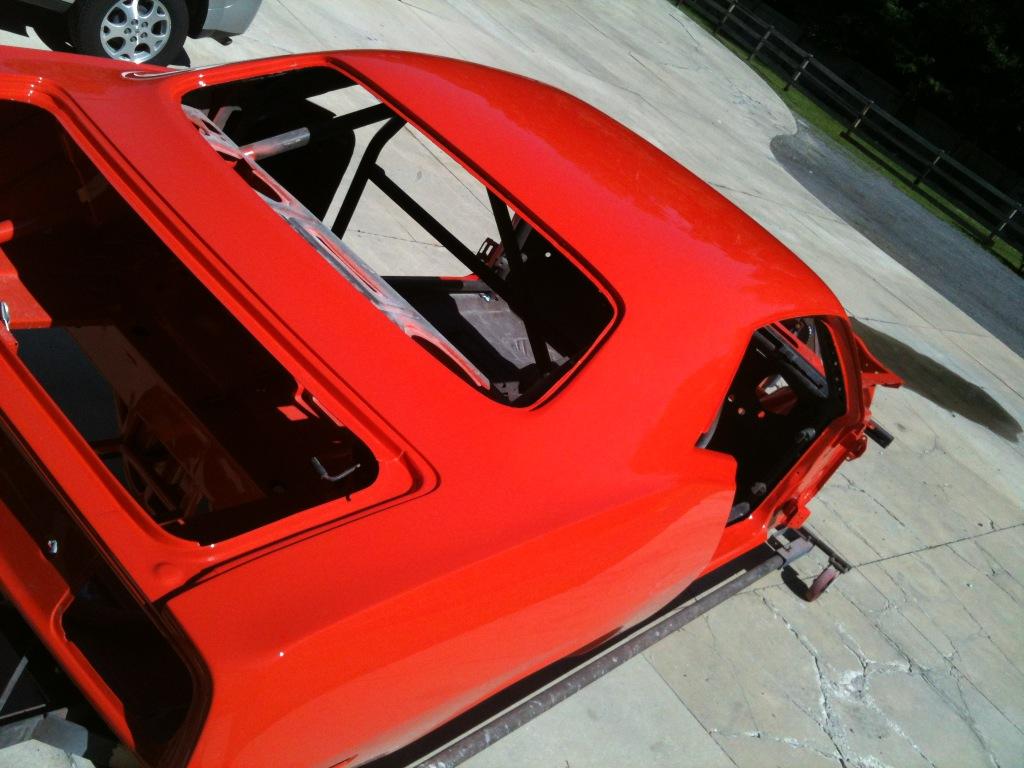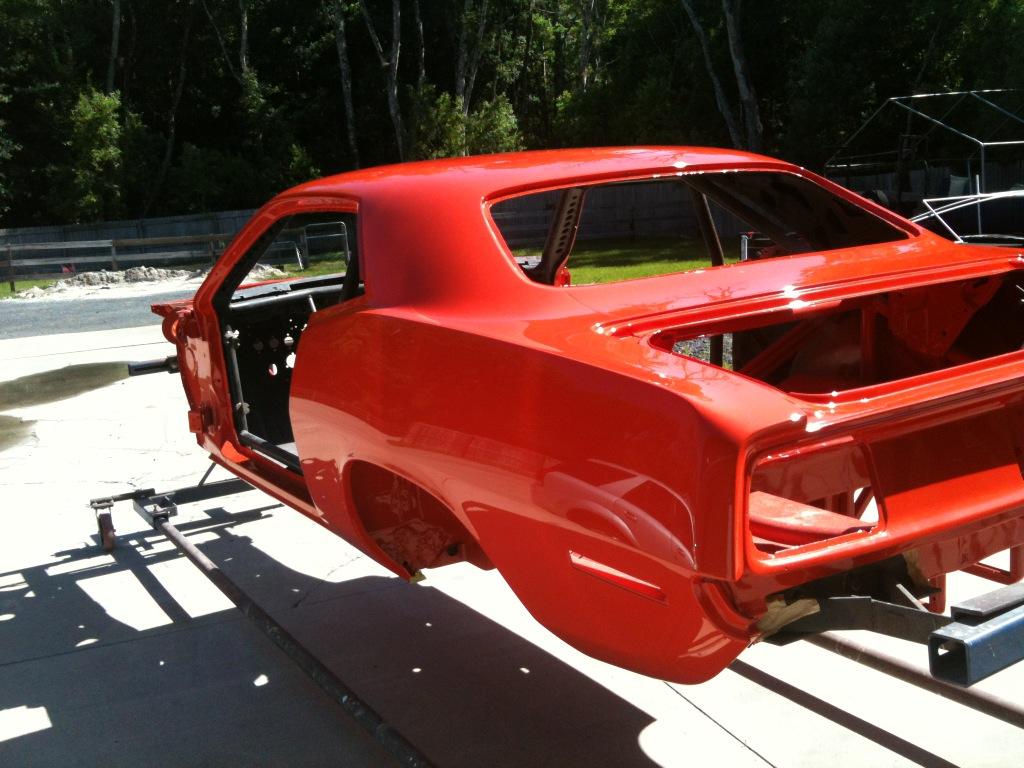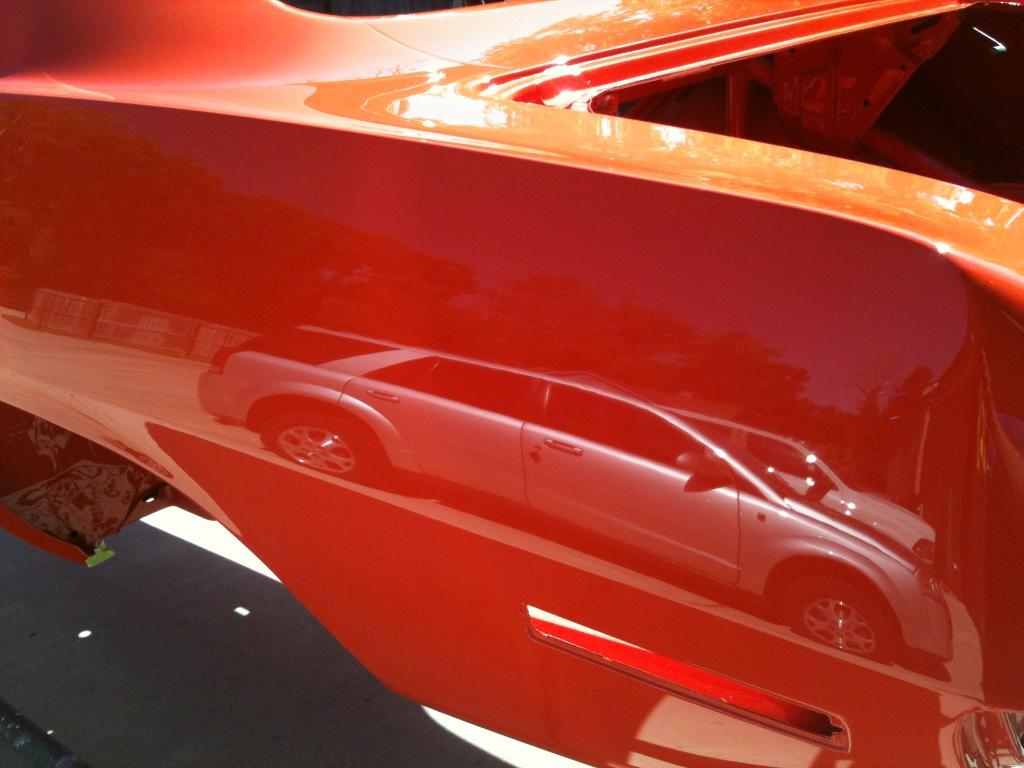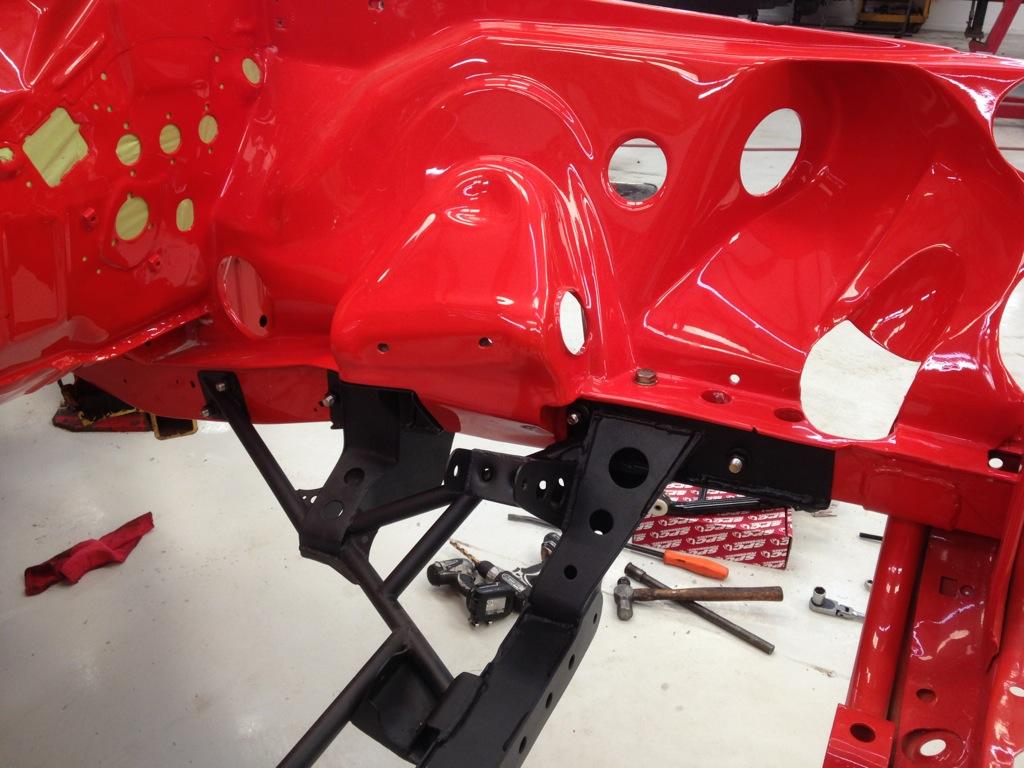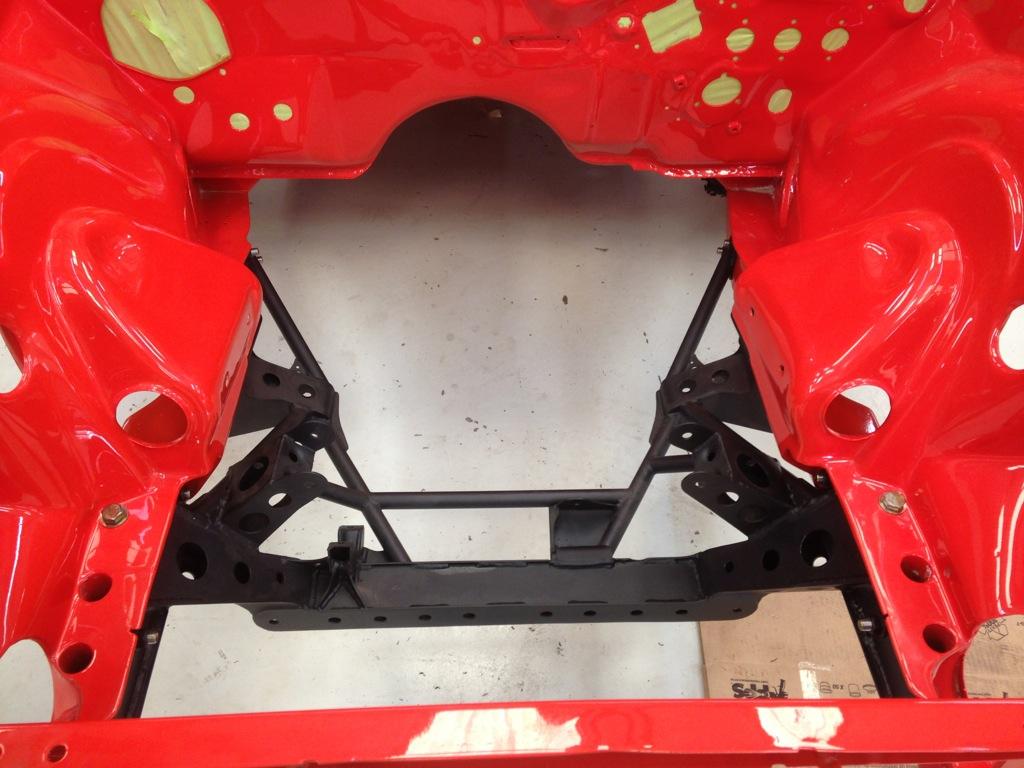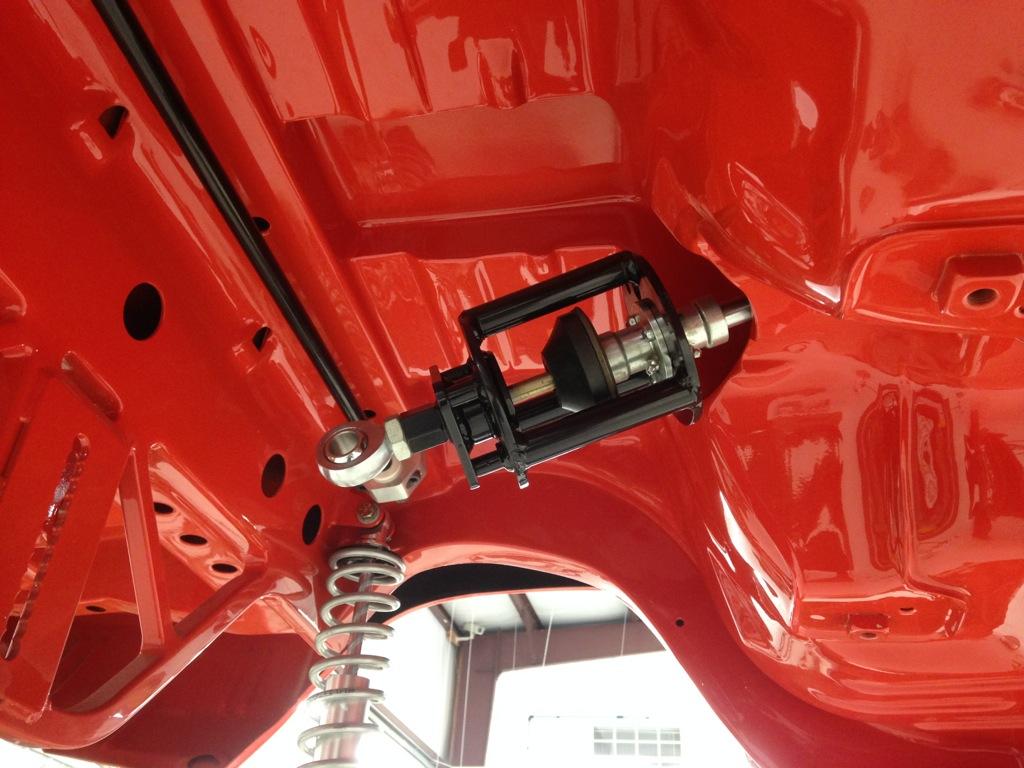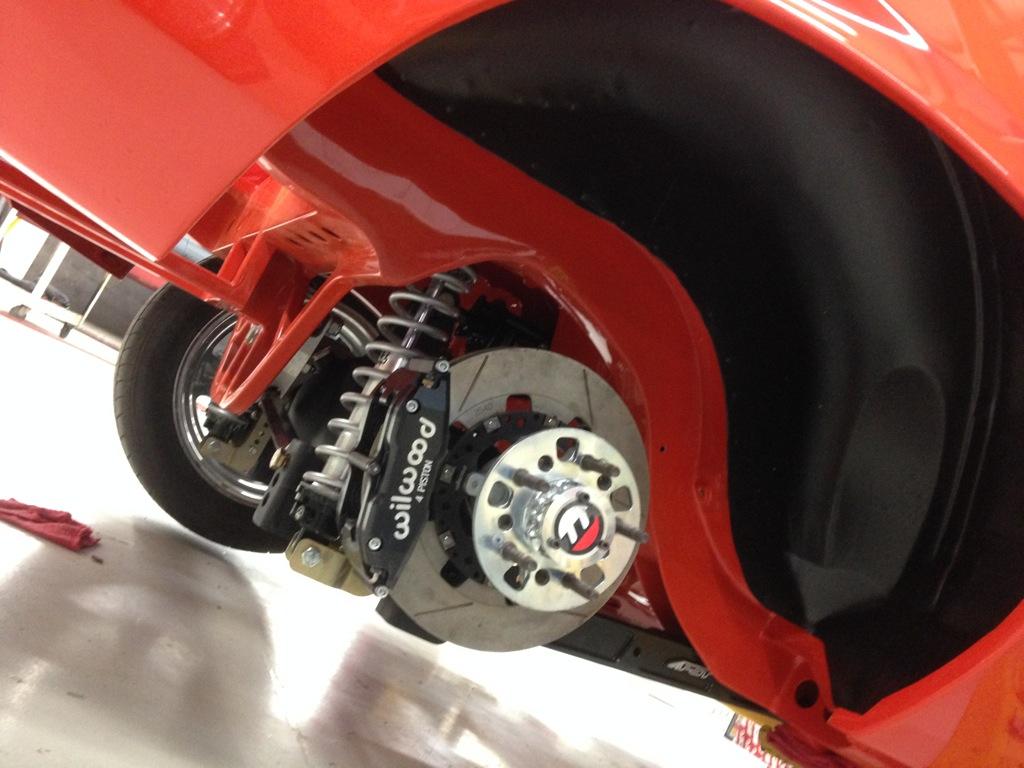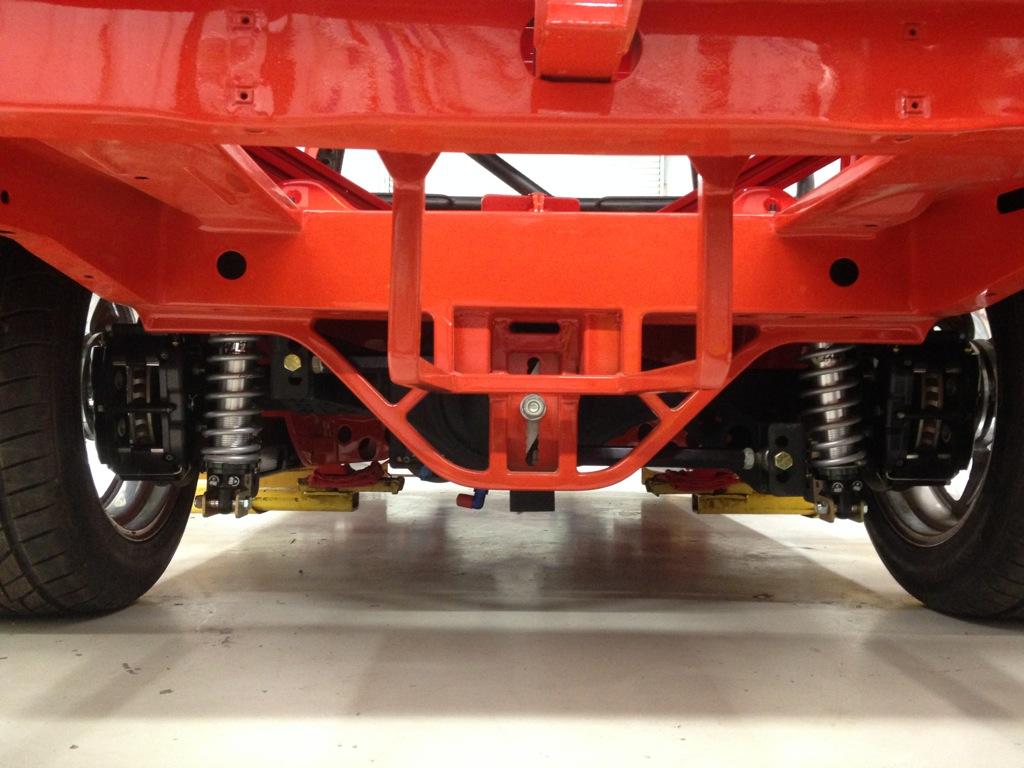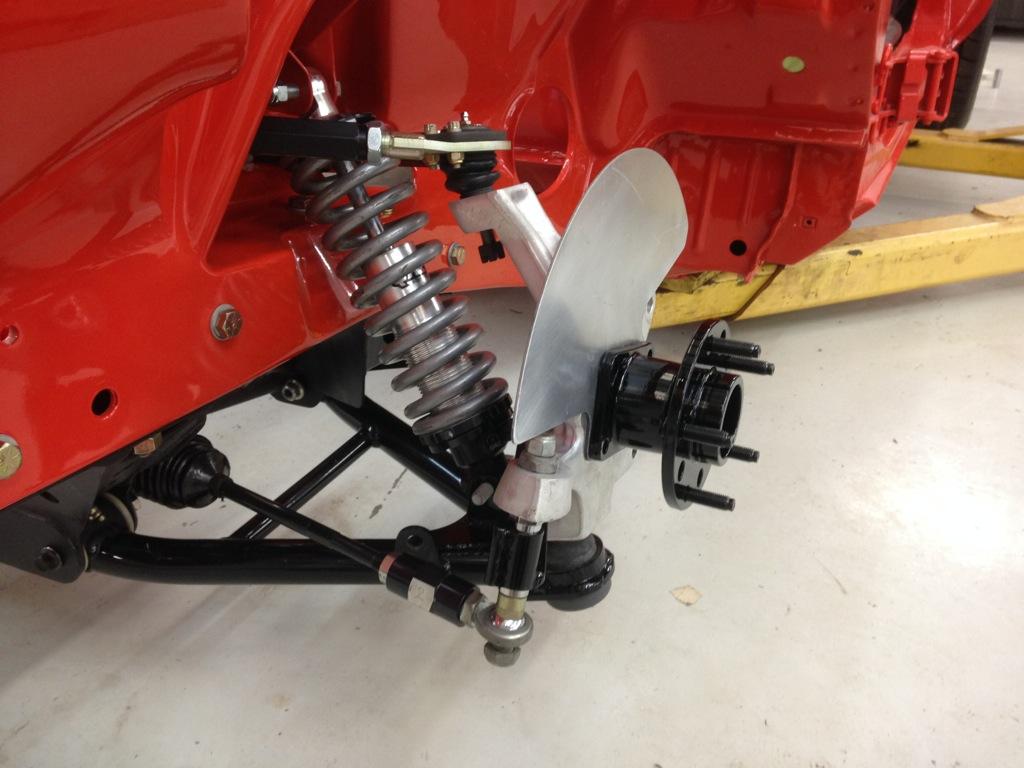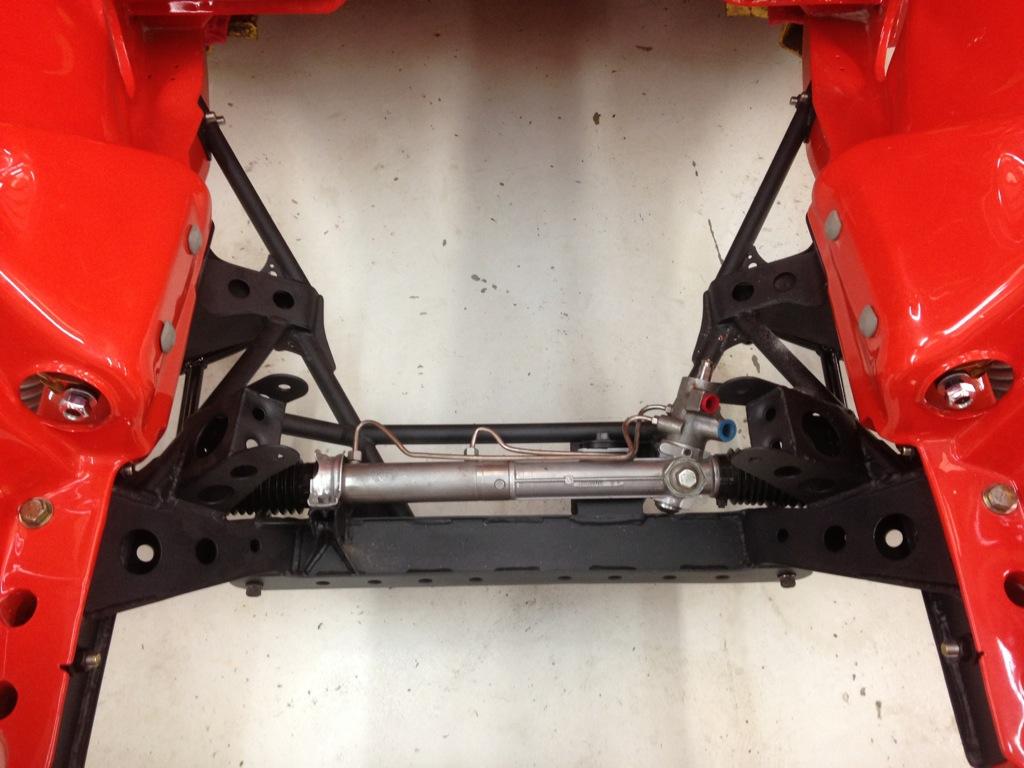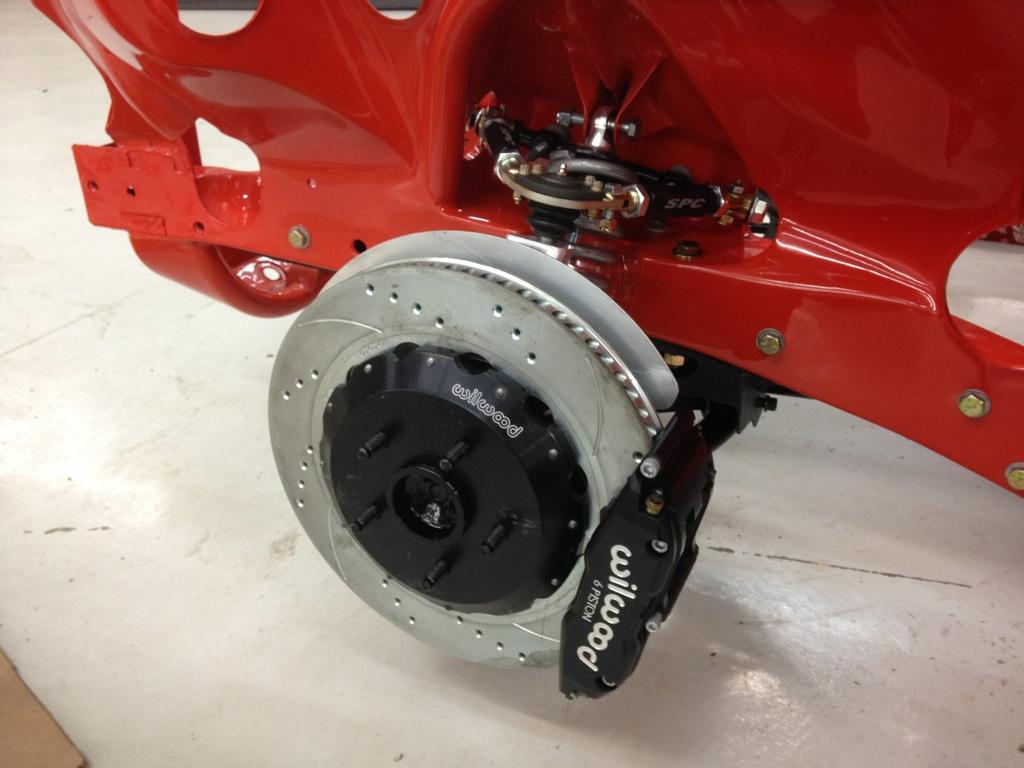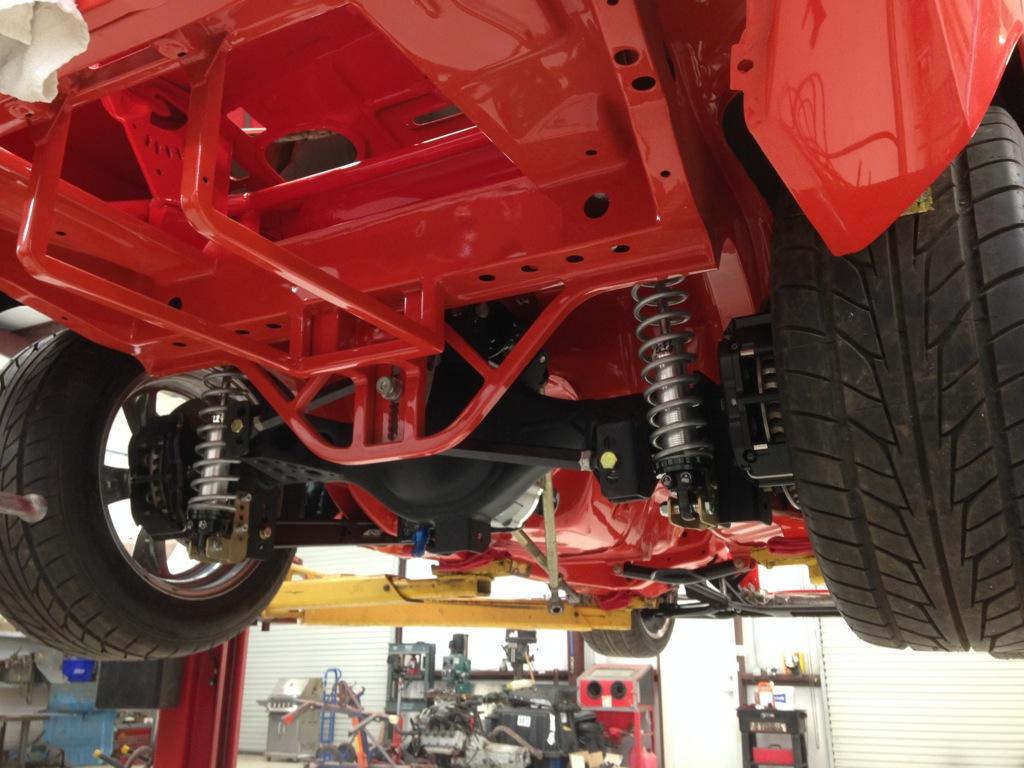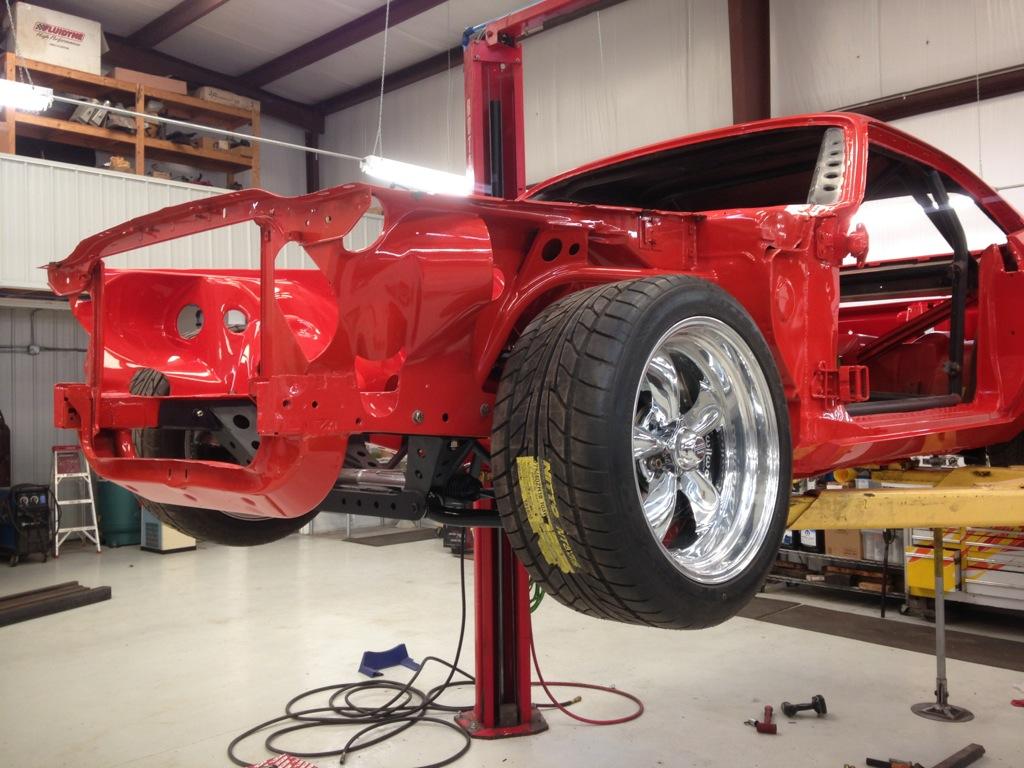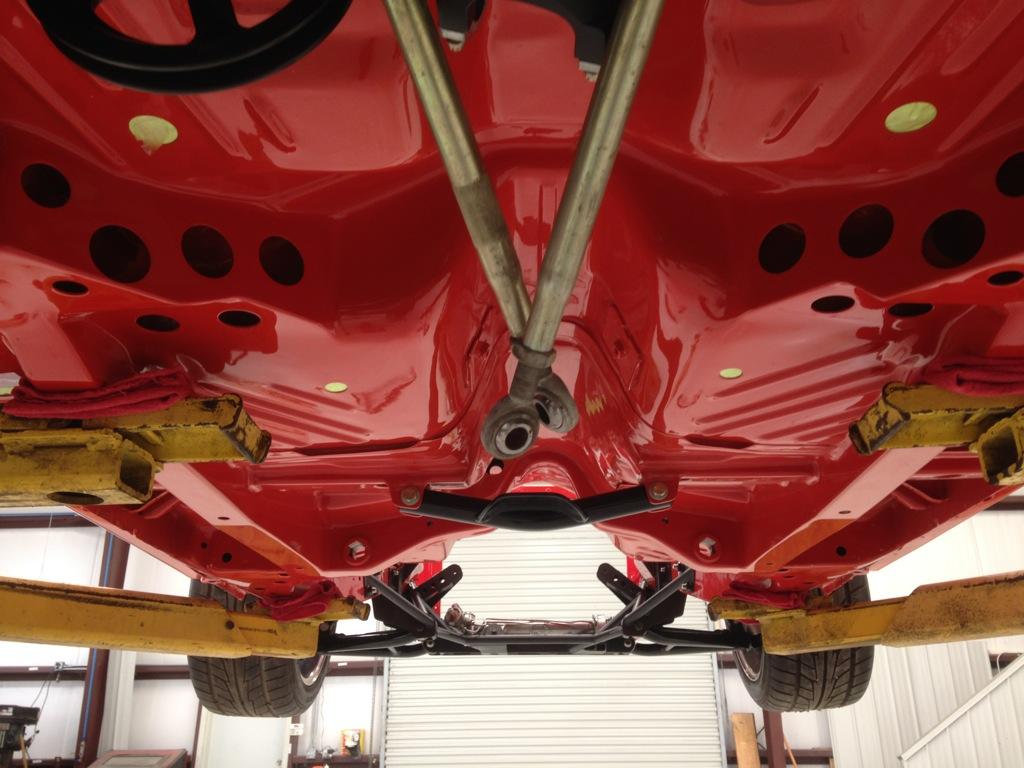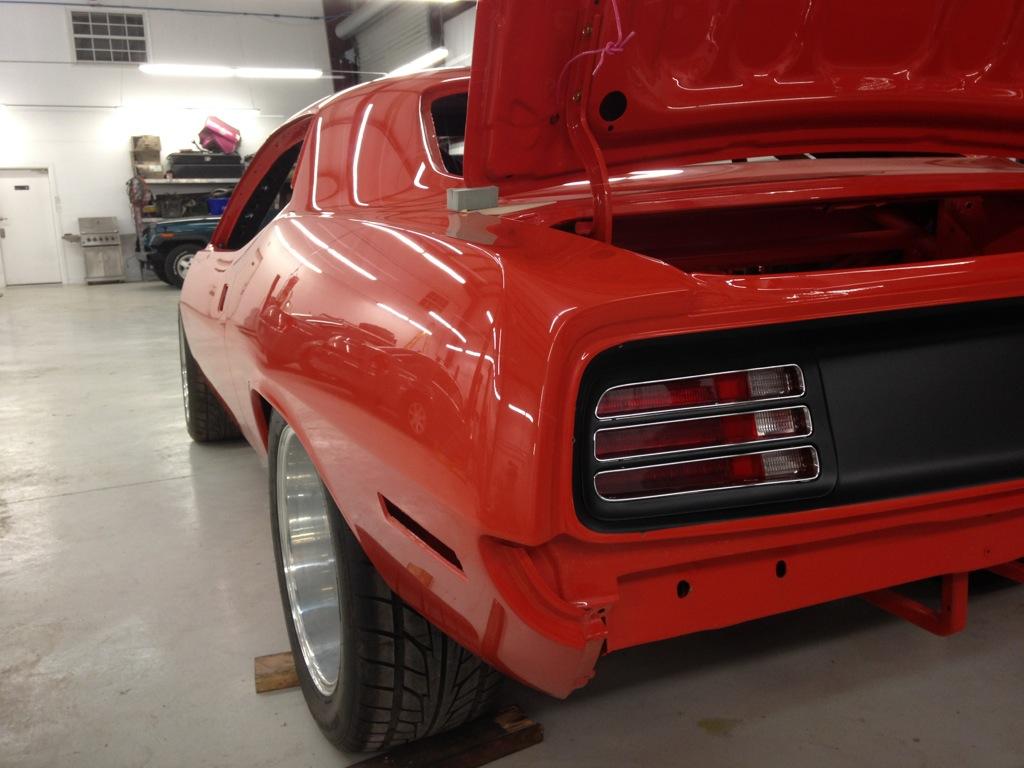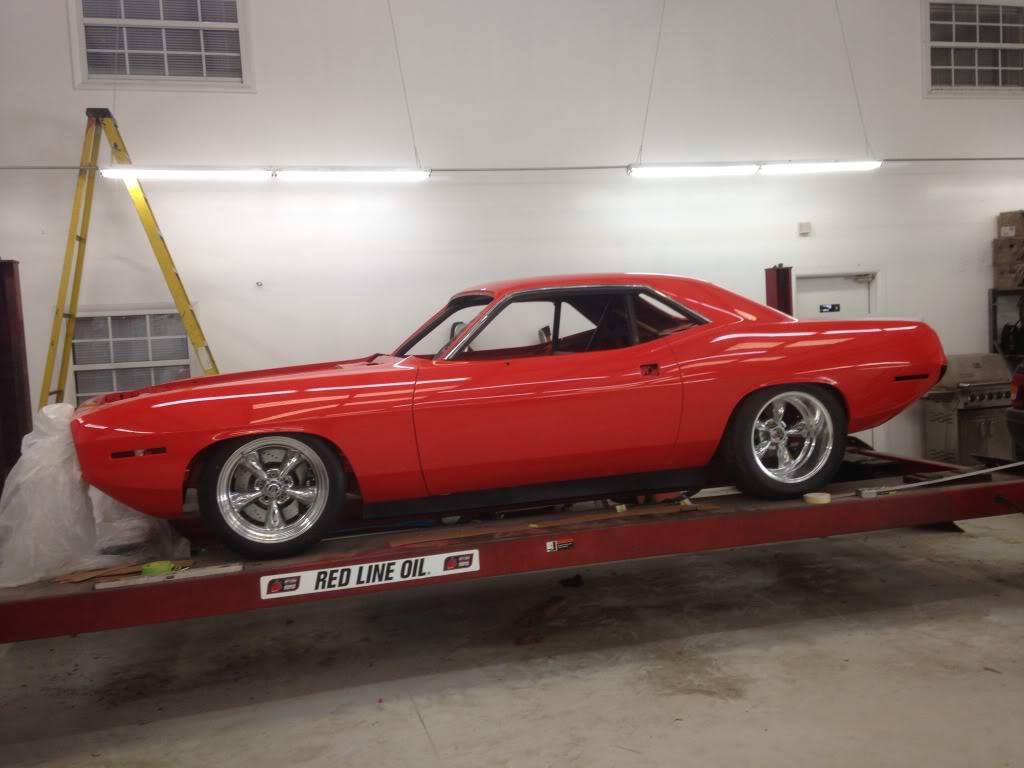 build a custom bumper and spoiler...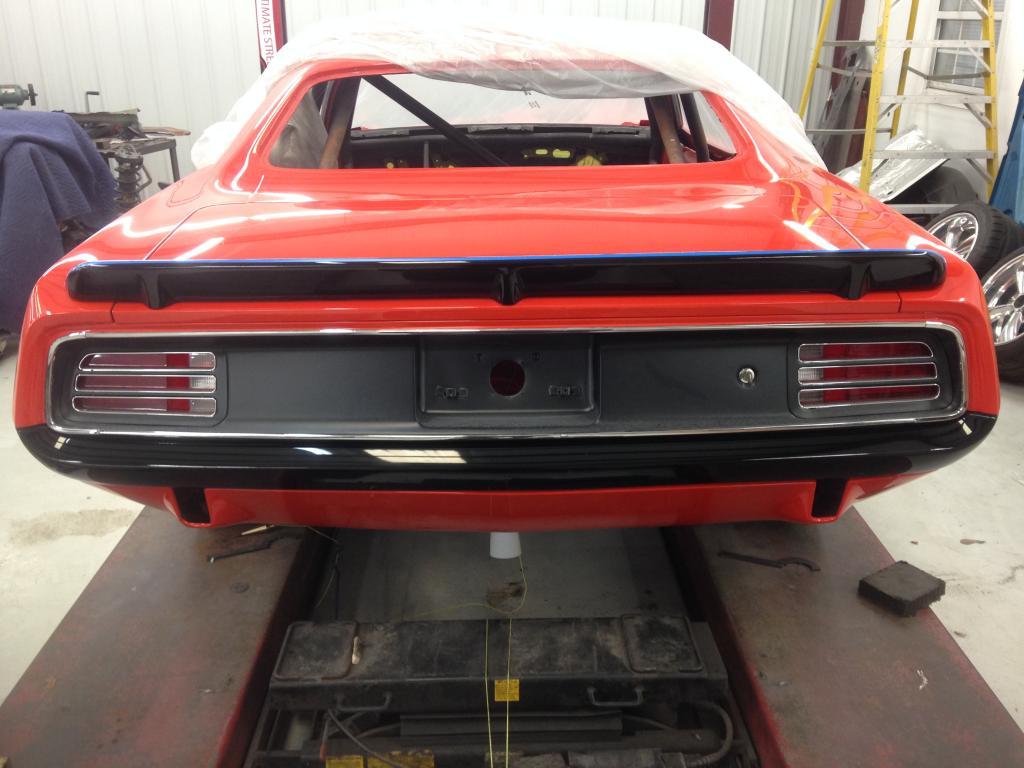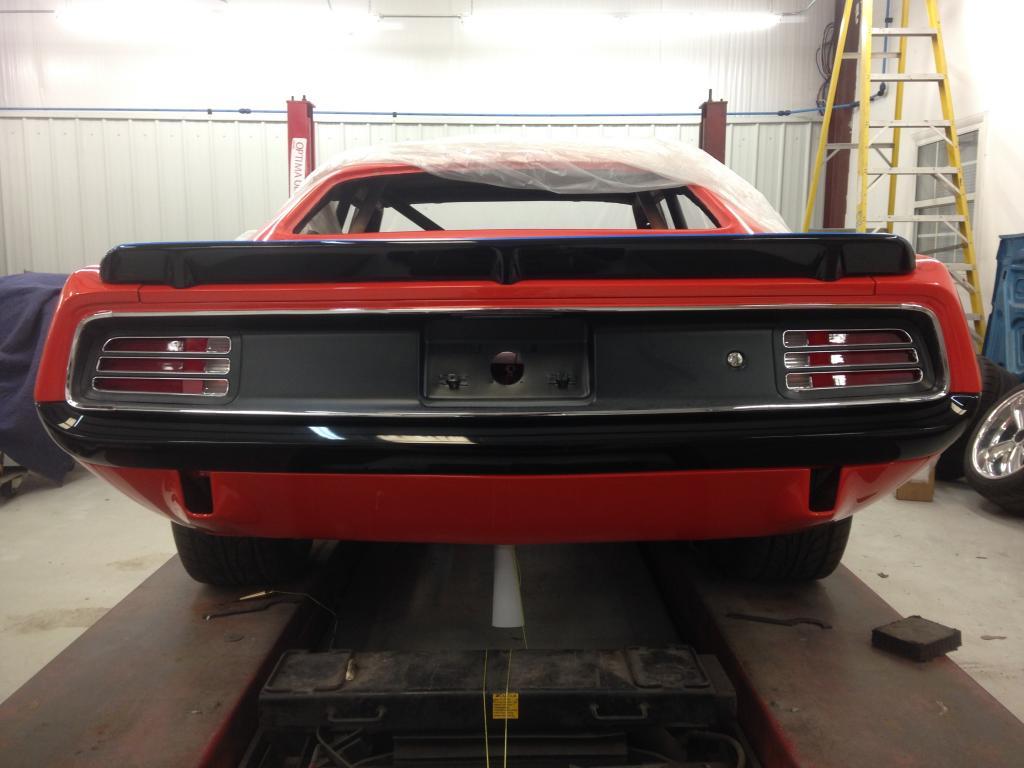 and then start hacking it up for more updates!!
Still building the belly pan and assorted are do-dads.
This is the intake for the twin turbo, big cube R3....