Builds
CCJ's Build Thread... White, modified frame, HiBoy by CCJ
By diyauto
You must be logged in to rate content!
8 minute(s) of a 14 minute read
CCJ's Build Thread... White, modified frame, HiBoy
Compliments of CCJ @ prowleronline.com
4-18-2014
**Today is 3/5/15.... My custom made "tron" like brake lights came in. Last page has my video
**Today is 2/27/15... Progress has been made, EVERYTHING I wanted shaved off, filled in, or relocated has been done. And the painting has begun. See my last post on last page for some paint shots.
**Today is 12/29/14... It's been awhile since I've updated this thread. Below are some new pics for your enjoyment. I've been busy working on sponsorships. I had many on the Lexus. And, despite 2014 not being the greatest financially, I've got to give a huge thanks to the following sponsors:
-Jason's Automotive (paint, molding, & body)
-The Hoffman group aka AutoLoc (most of the custom electronics)
-DEI aka Viper (security)
-Pittasoft aka Blackvue (security)
-DPE (forged concave wheels)
**Today is 5/1/14... My house and cars were hit by the Mayflower, AR tornado. The lexus is now a loss and thankfully I was in FL getting the Prowler when the tornado hit my neighborhood. You could say, the Prowler saved my life depending on your perspective.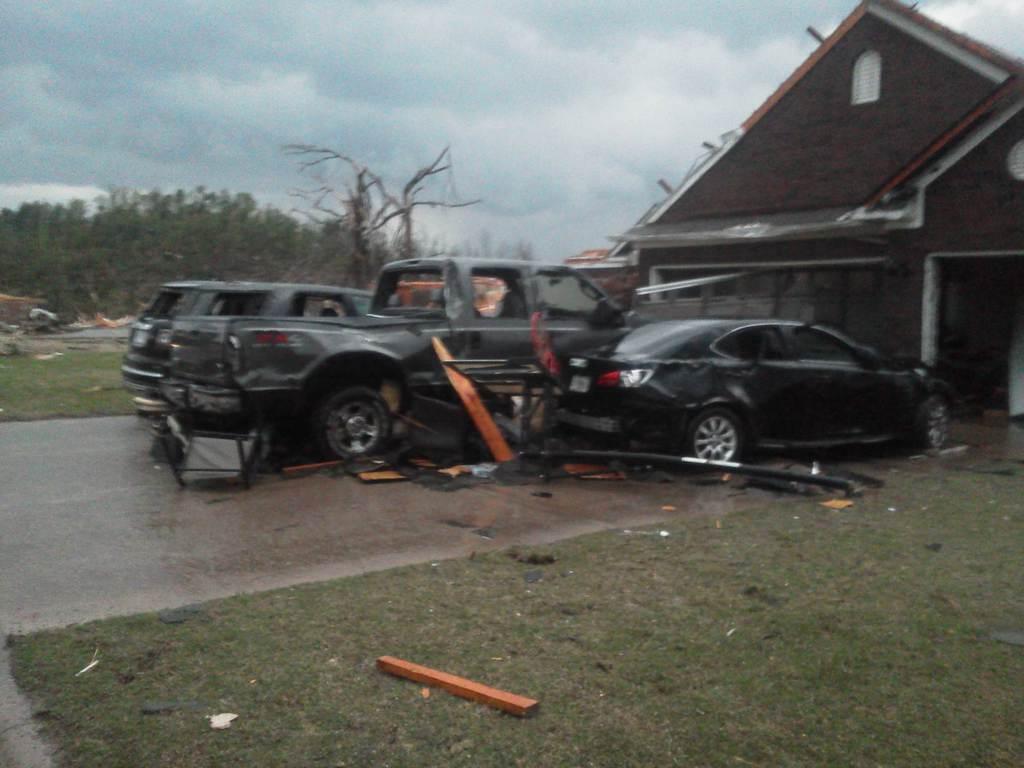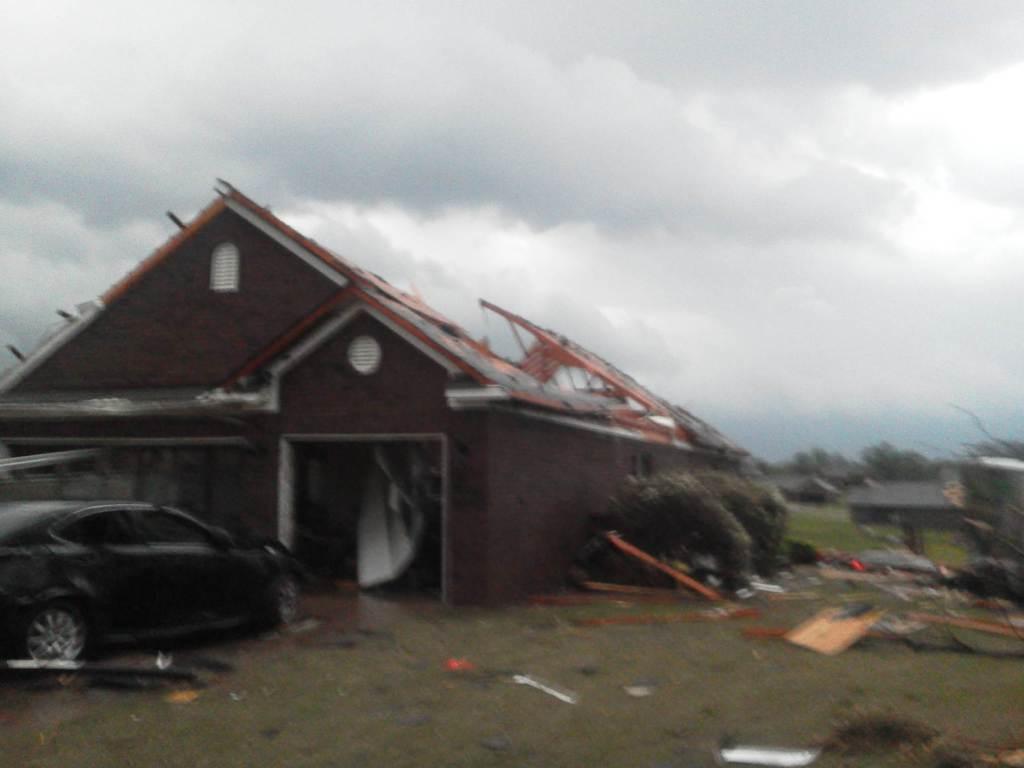 Today is 4/18/14... One day away from the day I pick up my Prowler. It's a 2001 Kat with 54k miles on her. She's silver and already has bumpers removed front and rear, TM/JA blinkers up front, & TM/JA rear valence. I couldn't find a build thread section in this forum... So I put it here in the General section.
This thread is going to be updated as time progresses. This thread will serve only to inform you guys on a little bit about me, issues and good times I run into with my prowler, & updates on new things I add or remove off the Prowler. It's strictly for those that are bored and wish to be slightly entertained.
About me:
I'm 29 and have been heavily customizing and modifying cars for 11 years now. It's a hobby, not a business. Every car I've done has been owned by me. I've been fighting with A-Fib and SVT for sometime (heart condition) that often limits how much straining I can do when working on cars. Despite that, I still work on my vehicles and just take breaks often to remedy the problem. Recently became single, have no kids, and had a vasectomy. To celebrate the vasectomy I sold my old modified Lexus and decided I wasn't getting any younger so it's time to own my dream car.
Back to the Kat...
The previous owner thought it'd be nice to slap, what looks to be, a Jaguar on the front of the hood. I realize none of you know me, but if you did... You would know I always debadge EVERY car I own. So the first thing that will take place tomorrow is the removal of that hideous chrome thing on the hood. Followed by removal of front fenders.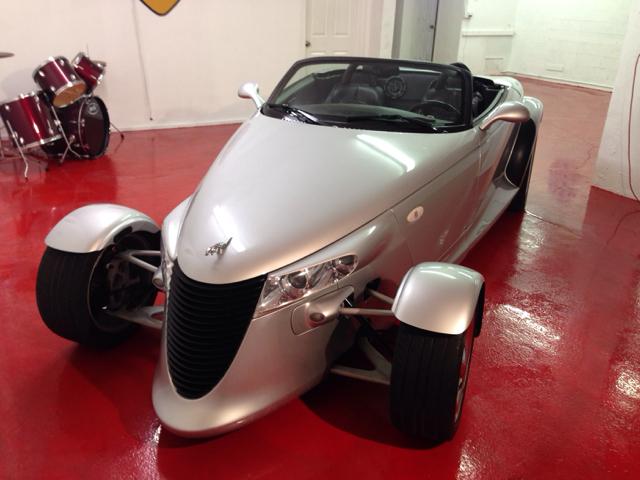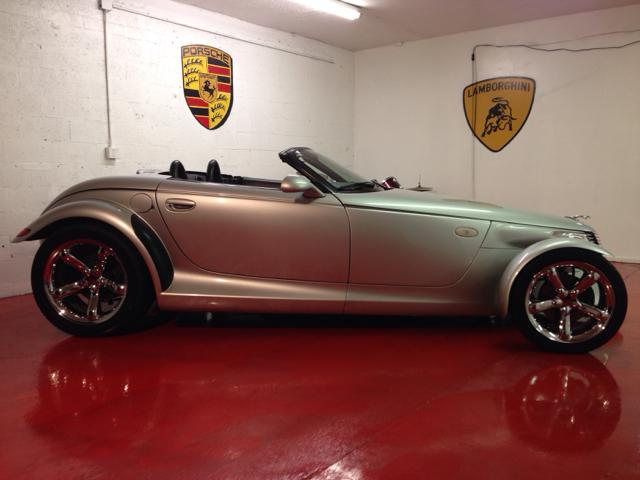 On to the Build
MISC:
-Input & Output Sensor came in the mail 4/18/14
SECURITY:
-DEI SmartStart w/ BT & alarm tied into all my autoloc goodies w/ built-in battery
-F&R Blackvue DR-600 HD wifi cams on 24/7 w/ backup batteries (kill switch controlled by SmartStart for storage purposes)
-VZW LTE hotspot built into passenger seat
-Offsite server for Blackvue cams (sadly, only 480p res)
-Red & Blue wigwag federal LED strips behind grill w/ backup battery
-Red & Blue single pole wig wag federal LED's on all 4 corners of interior w/ backup battery
EXTERIOR:
-Gloss black front upper and lower a arms (eventually will be powdercoated)
-Removed windshield wipers & motor
-Filled/fiberglassed wiper arm holes and painted plastic gloss black
-Frame cut, and notched to fit rear tires
-Gloss black 21x10.5 DPE CSR05's Front wrapped in 285/30/21
-Gloss black 24x13 DPE CSR05's Rear wrapped in 405/25/24
-HiBoy rear fenders (removed and sold fronts)
-Gary's viper panels
-Prowler store hardtop-Gloss Black
-5% tint on side and rear windows
-20% tint the entire front windshield
-Glacier Frost Mica White Exterior paint
-Rear back up camera molded into Gary's rear valence
-Hide-a-plate
-Gary's TGF rear spoiler tied to flasher relay
-Removed all emblems and 3rd brake light hole
-In memory of Robert Flynn vinyled on entire trunk
LIGHTING:
-custom LED sequential rear turnsignals/brake lights that wrap around 80% of the rear valance
-Retrofitted s2k projectors with custom shield, CBI bulbs, boosted Al-Bosch waterproof-heat sinked-ballasts, gloss black on the shield behind projectors, w/ gloss black headlight lenses
INTERIOR:
-Removed sun visors
-Installed PA system (speaker mounted behind front grill)
-Removed plastic box behind headrests / rear speakers
-Installed new windshield channel plastics where top meets
-Sound dampen & deaden the entire interior (MLV & audiotechnix)
-Fiberglassed over P, R, N, D shift bezel
-Replaced shift knob with perforated black leather ball w/ red stitching
-No more button to shift out of Park
-Custom painted gauge surround in gloss black w/ red flames
-Color changed stock gauges from amber to red
-Custom stock steering wheel (flat bottom, thicker, no top)
-Fiberglassed gloss black door panels (cut off/removed window switches, grab handle and door locks)*More knee room*
-Fiberglassed gloss black center console (no more cup holder nor emergency brake handle)
-Autoloc ultratouch tied to piston which controls E-brake
Fiberglassed gloss black radio bezel w/ 7" Pioneer appradio3 (hacked & rooted) recessed into dash along with window and door popper controls built in
-autoloc untratouch built into dash to open doors
-Infinity rearview mirror (bezel-less)
-black cloth bucket seats with red stitching (scotchguarded) & custom made seat brackets
ENGINE:
-New battery & Alternator @56k miles
-0 gauge OFC wire from batt ground to frame, engine block, & back of alternator
-0 gauge OFC wire from batt pos to alt pos
-New sensors that caused random sputtering during acceleration
-Sweet Thunder exhaust
SUSPENSION:
-Wonder Bar
-Brian's VSL's
-custom red coilover suspension dropped 2" from stock
-Control Freak rear upper lateral links
-Control freak front rocker bushings
(PHASE II-Future plans)
-Tom mills window regulators
-shaved exterior door handles
-Vertical doors
-5.7 Hemi w/ MDS
-Cryotreated transmission
-Still figuring out what to do with the rear axle
-Replace side mirrors with HD cameras and solid low-lux
-Molded 10" subwoofer between passenger and driver seats shoulder area
(Needs Fixing)
-Driver side seat belt plastic snapped on installation of new seat, need to find a new one
-Trans cooler has been hit by a rock and dented, need new one
-Sheered driver side rear bolt under car (see rock above)
-Fuel pump is going to go out soon, cause that's my luck
For those interested in seeing my EXTENSIVE build thread on my old Lexus with video click the link http://www.clublexus.com/forums/build-threads/602432-vids-and-pics- of-cj22s-is-gs-emblemless-and-tuckn.html