Builds
PROJECT "UNLEASHED" (My 99' Trans Am) by LT1Formula007
By diyauto
You must be logged in to rate content!
11 minute(s) of a 108 minute read
PROJECT "UNLEASHED" (My 99' Trans Am)
Compliments of LT1Formula007 @ http://ls1tech.com
3-20-2011
1999 Pontiac Trans Am
LS1 / T56 / 10 Bolt w/3.73's
Car came with Grey Leather Interior, All Power Options, TCS, Cruise Control, ABS, all other options, excpet for the WS6 Option.



I Bought the car on 9-11-2010.

The car is currently under construction to become 1 bad Bit(h.


Stay Tuned! I'll update as often as I can!

Check out my F-Quick Page at www.fquick.com/unleashed

And,

My Street Racing and Kills Thread here.... My ERL 447 CID NA Build - Street Racing Vids

BIG THANKS to Eric and everyone at Midwest Chassis. I really enjoy working with you guys. You guys offer great Products and at prices you cant beat.
Also; Texas Speed, Speed Engineering, Speed Inc., And all of my friends who have helped me by buying all of my old parts.


This build will be a Very fun and exciting Build for me, I hope it is for everyone else who is subscribing too!



Basic run down of the car:
Small mods... Some were on it before, and some I installed after I bought it. Items marked with an * are items I installed after I got the car or put back on the car at 1 point!



*Comp 220/224 .530/.534 112 LSA Cam
*LS7 Lifters
*AFR Dbl. Springs Good to .600" Lift
*ARP Head Bolts
*GM MLS Head Gaskets
*TSP 1 7/8" Longtube Headers
*3" TSP True Duals with Spiral Flow Mufflers
*2 Point UMI Subframe Connectors
*Black Z06 Replica wheels. 17 x 9.5 (Front) / 18 x 10.5" w/MT DR's (Rear)
SLP 25% UD Pulley
85mm MAF
T56 With Spec Stage 3+ Clutch
Hurst Short Throw Shifter with Bump Stops
10 Bolt with 3.73's
K&N FIPK CAI

Future plans include:

-A new engine setup

*Not gonna spoil the surprise just yet guys'



-RPM 4L80E Transmission with a Precision Industries (Multi Disk) 3800-4000 Converter
**After talking with a few of the guys up there, They felt the 4L80E would better suit my needs in the future! Lets just leave it at that!



-Midwest Chassis Fab 9 Inch rearend from my old 98 Z. (Recently sold the camaro)
Options Include: Powder Coated Black / Back Brace / "Aluminum" Strange Center Section / Detroit Locker / 3.70 "Yukon" Lightweight Gears / 35 Spline S/T Strange Axles / 1/2" Strange Studs / Strange Rear RACE Brakes / Short Style MWC Trq. Arm with Driveshaft Safety Loop

-Some more suspension work

(Not gonna be done til next year tho)

I already have:
CM Dbl. Adjustable Lower Control Arms and Panhard bar
**No Longer have the 2 Point Bolt-In UMI SFC's - SOLD (3-23-11 Changed to MWC Weld In SFC's)
Midwest Chassis Short Style Torque Arm W/ Driveshaft Safety Loop And relocated x-member
**UMI Front Tubular K-Member - SOLD (3-23-11 Changed to a MWC Tubular K-Member)
QA1 Rear 12 way adjustable Shocks
MWC Anti-Roll Bar
MWC Transverse Shock Mount Brackets

-Midwest Chassis 8.50 certified Cage with a window Net Installed

-Wheels are a set of Drag Wheels.
15 x 3.5" 1.5 BS Greg Weld/Racestar Industries (Drag Stars) for the front , and a set of 15 x 10 7.5" BS Racestar Industries (Drag Stars) with 28" Mickey Thompsons for the rears.


**Street wheels are undecided at this point in time, considering it's only a weekend car I'm torn!



-Interior Mods are going to be minimal...
Kirkey Race Seats, a few Gauges, And a Cage!
Oh yeah, and a stereo since this is a street car!



-Exterior Mods...
I'm looking into a few small items to make the car look a little better, But still undecided at this time!
For sure getting a New Hood, I already bought the Clear Bird License Plate Cover for the front bumper (gonna have it SMOKED OUT), and I'm Deleting all logos and emblems. I'm trying for that Blacked out Look this time!

-Performance Parts and Etc: I'll list a few more future Plans here...
* = Parts already Purchased

*FAST 102 Intake (Gonna Be Ported)


*FAST 102 Throttle body
*FAST Billet Fuel Rails
*42 Lb. Delphi Injectors
*Caspers MAP Sensor Extension Harness
*NX Wet Kit (50-150 Shot) (SOLD 3-23-11) Decided to let it go, But it's ok!...


*SJM Line Lock
*ABS Delete / Proportioning Valve Installed
*Racetronix Fuel Pump and "Hotwire" kit with... Boost a Pump and Battery Ground Upgrades Included
SLP Manual Fan Switch
*TSP 100 mm MAF
Custom Made CAI/Ram Air Setup
Slotted Front Brake Rotors and HPS Brake Pads
SS Braided Brake Lines
Strange Double Adjustable Struts and Hypercoil 300# Springs for the front!
Pics the Day I bought the car, and a few days later too!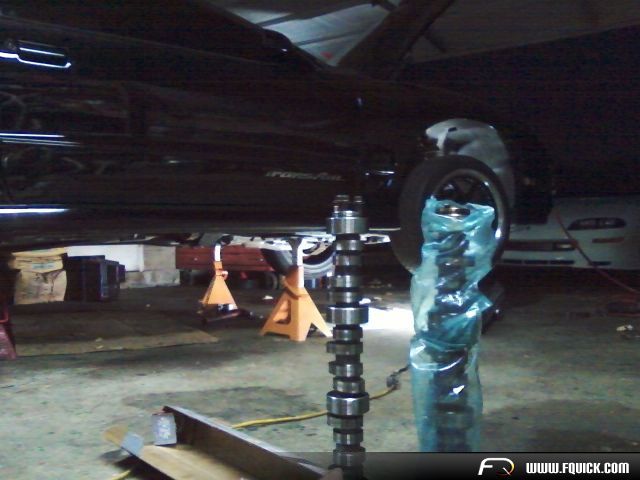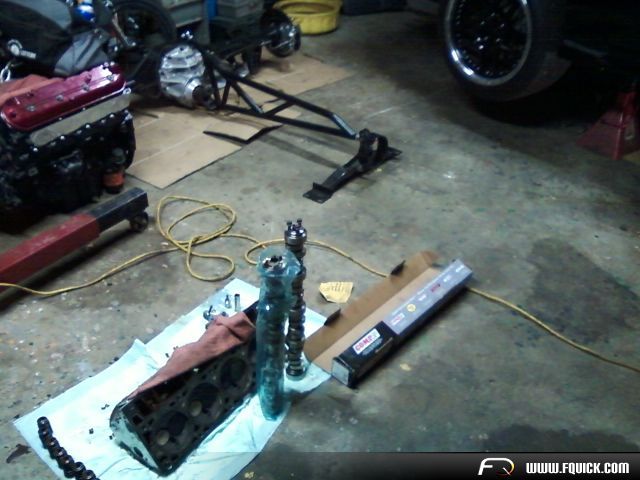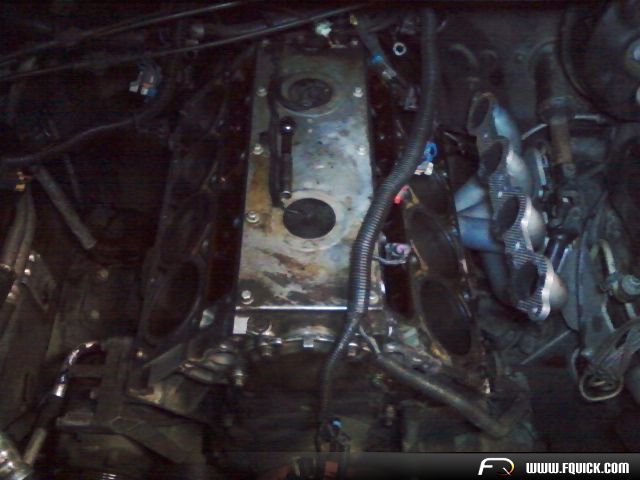 Pulling the interior - MWC Cage Install: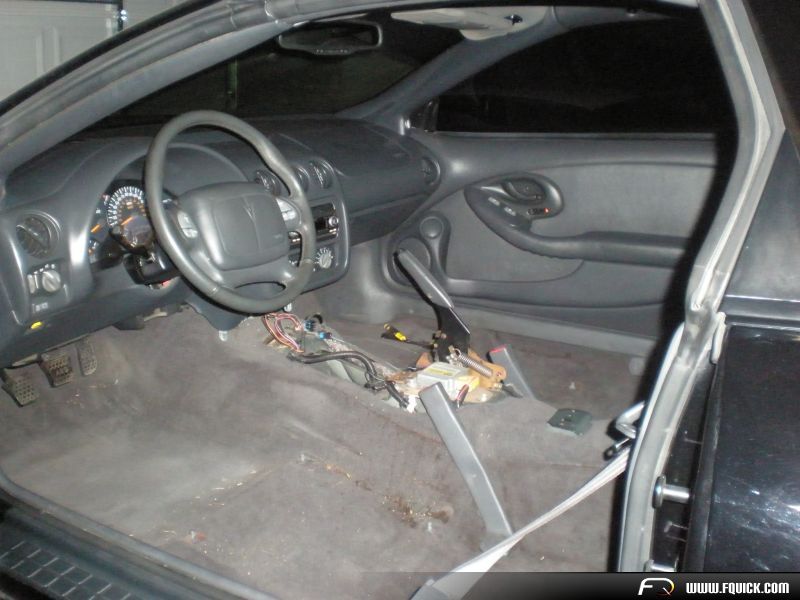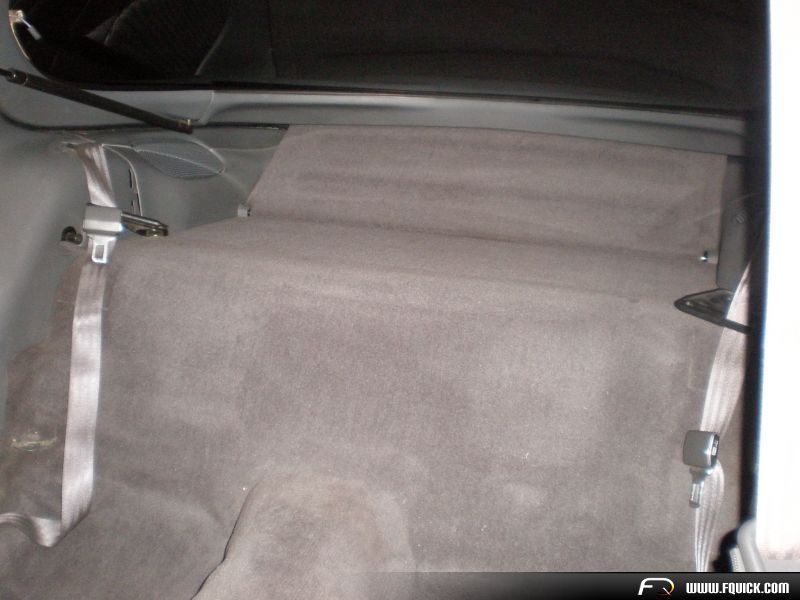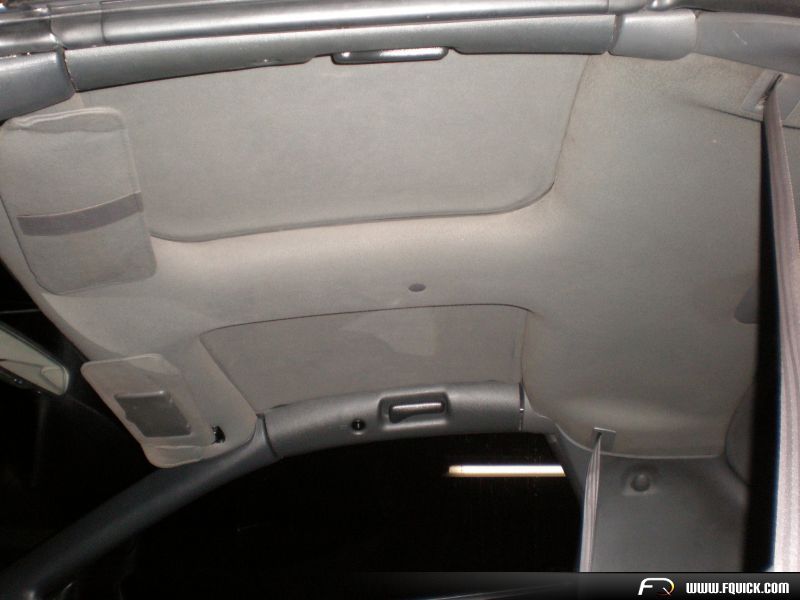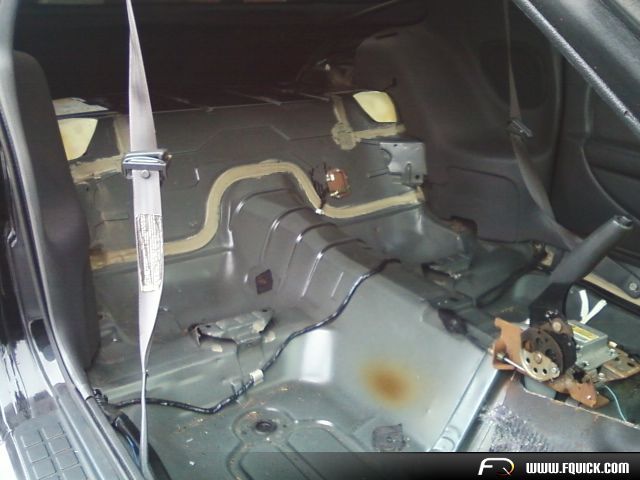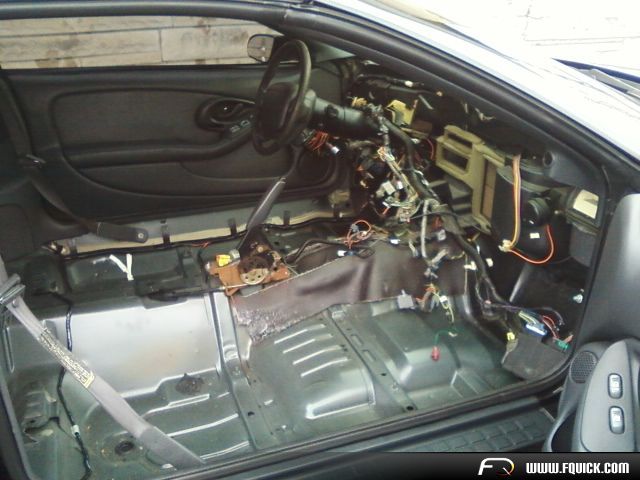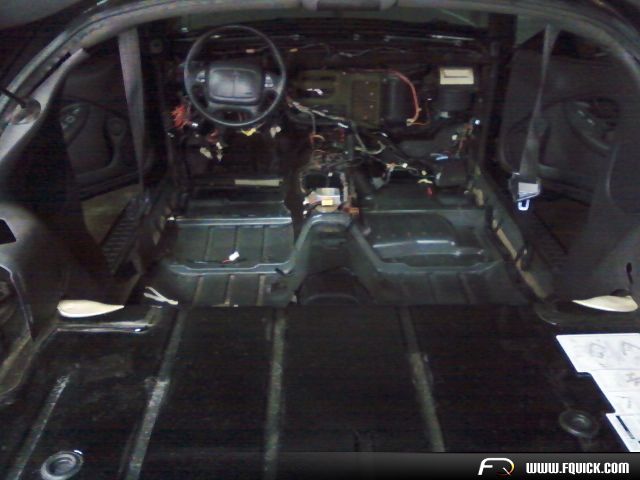 Gutting the car for Winter Upgrades!
I pulled the 6 Speed out and Sold it! Going with an RPM Level 6 4L60E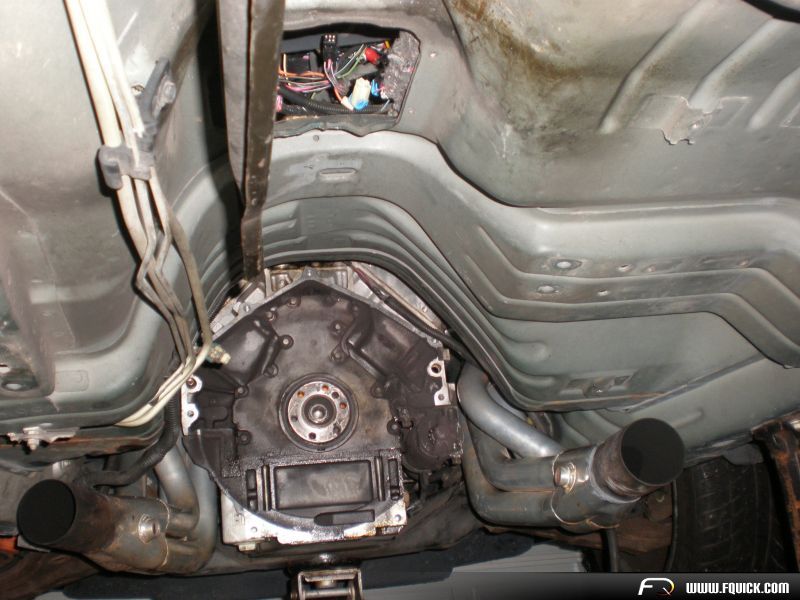 M6 Pedals Were Removed for the new A4 Pedals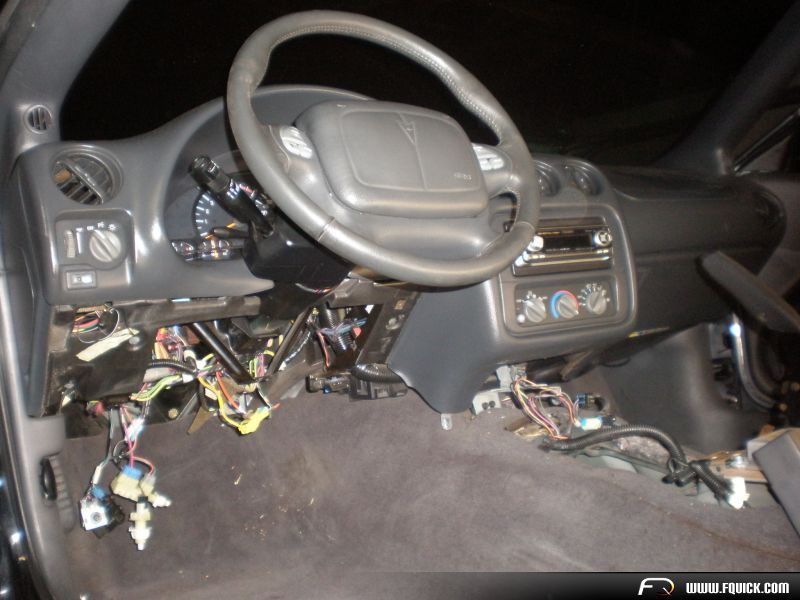 Removed Everything (Brake Booster, Master Cylinder, and M6 Pedals)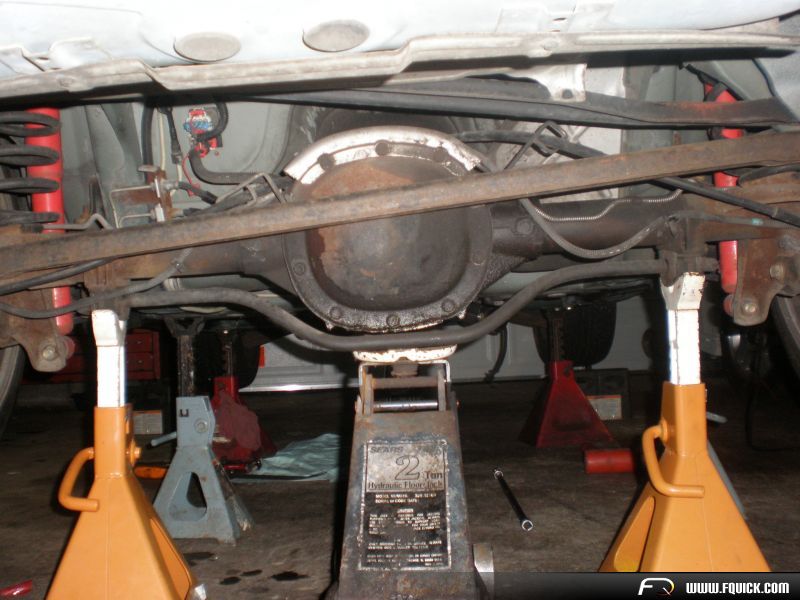 Done working on it for the night...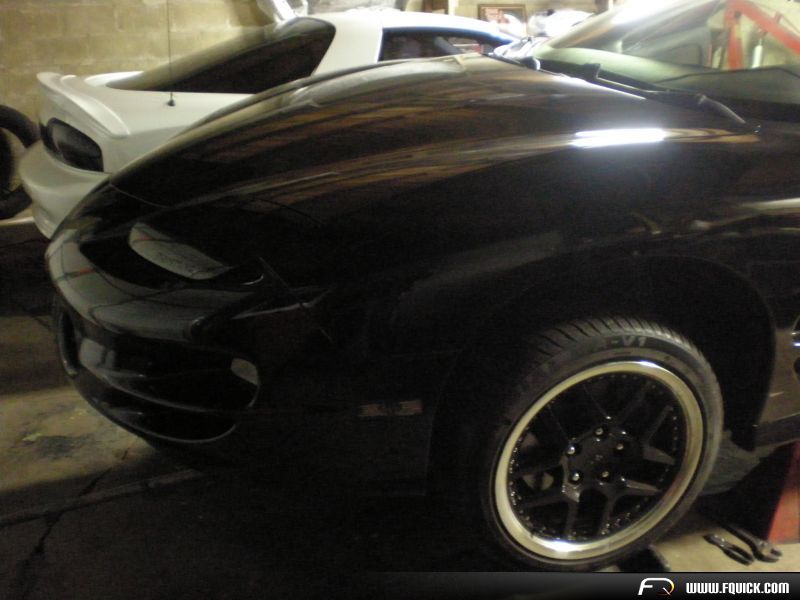 Decided the next day to Pull the Engine out and to start a New Build! I initially just wanted to keep it Cam Only... But you know how that all goes.


So I started Yanking it out!!!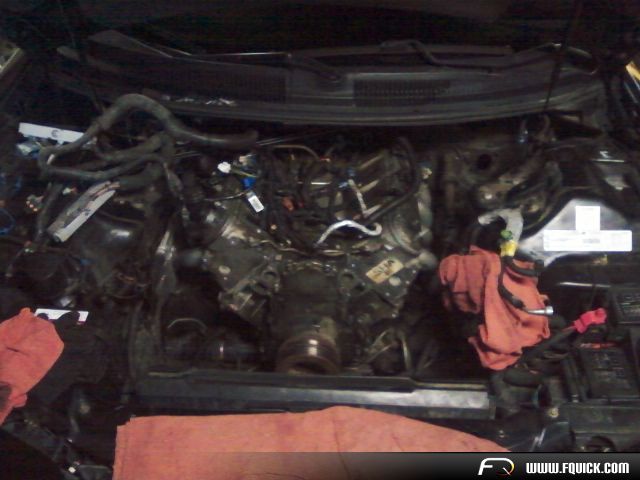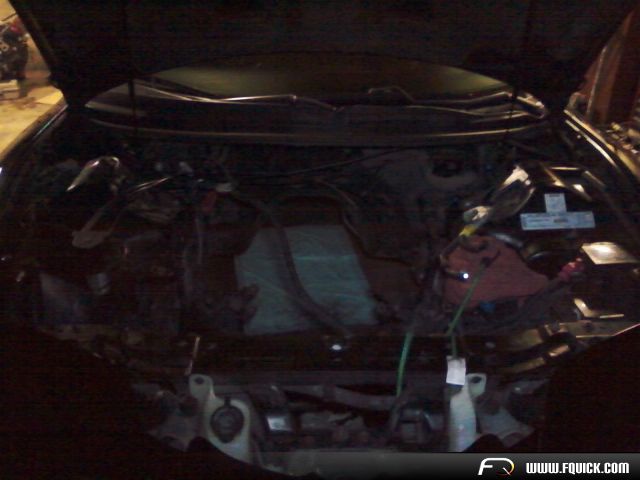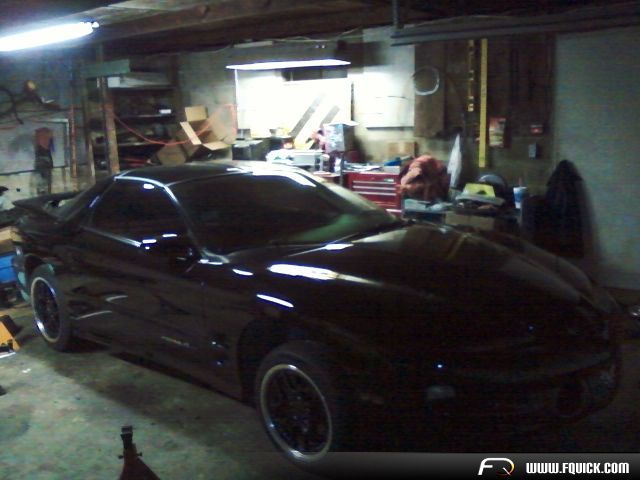 1 week Later (After pulling the Drivetrain and Interior out of the car) I took it to Eric at Midwest Chassis for the 8.50 cage to be installed!!! I'll post pics as I get them!
LOL! It actually only took 2 days of tearing it down. Wasn't really that hard considering how many of these cars' I've worked on.
My last car taught me all I needed to know about these cars!

I gut checked the entire car, replacing everything Drivetrain and Suspension Related, and put it all back together by myself in a 2 car garage.


It was my first LS Powered Car, and since then I got hooked.


It went from a stock 13.50 car, to a Stock with LT's And True Duals car running 12.99, and then I managed to get it to run 10.993 at 125.61 with an NA 403 LS2 Stroker.


But anyways... Back to the Trans Am.



I've been holding off on this Build Thread so I could get pictures and try to find a direction in which I wanted to take this car. I've been back and forth with it for quite a while now, And I finally have a plan set in stone. It Should start coming together here really soon though. I've got ALOT of stuff ordered, and alot more stuff in the works!