Builds
1968 Firebird 400 by 68400BIRD
By diyauto
You must be logged in to rate content!
6 minute(s) of a 82 minute read
1968 Firebird 400
Compliments of 68400BIRD @ pro-touring.com
6-1-2009
I bought this as a second project to build with my kids when they got a little older. I had a 1977RS camaro that was 99% complete but I lost it in a accident at the body shop (FIRE) make sure your insurance is up to par and that the bodyshop has insurance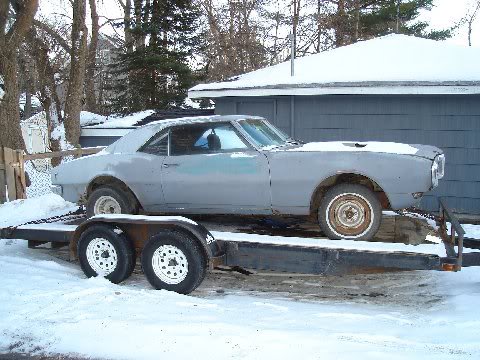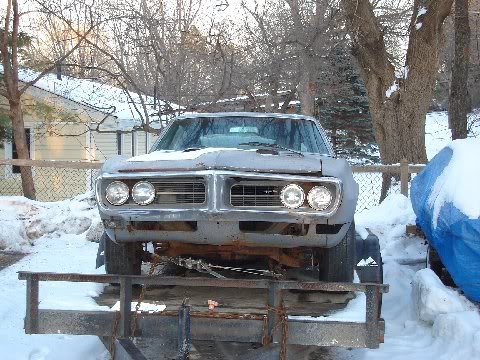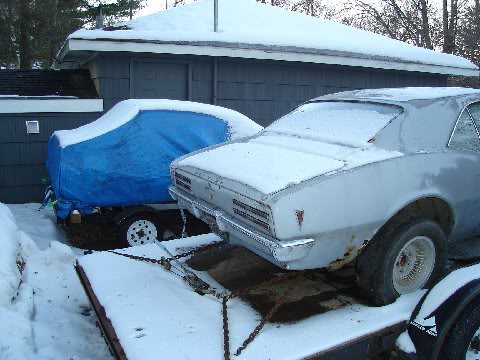 It's pretty rough, but I'll tackle the projects one at a time. LOL I started out collecting parts and assembling this car as stock and as original as I could. After losing the Camaro which had a lot of aftermarket goodies I changed directions and want to modify this car also. Here are a few pics of the stock things that I had done.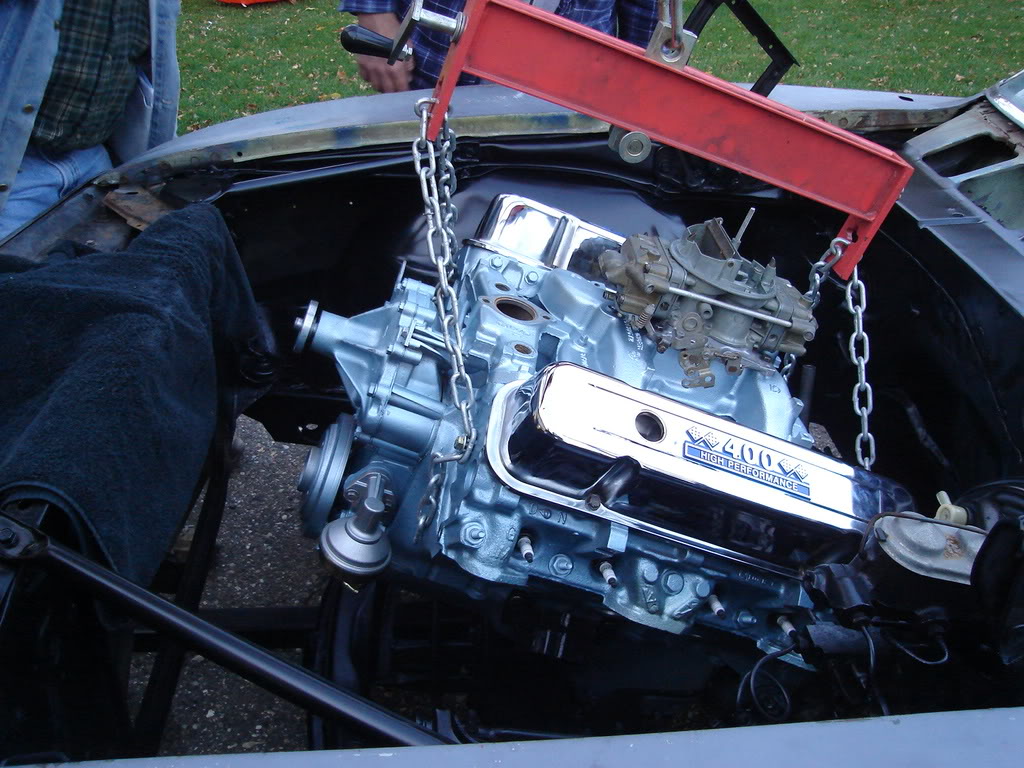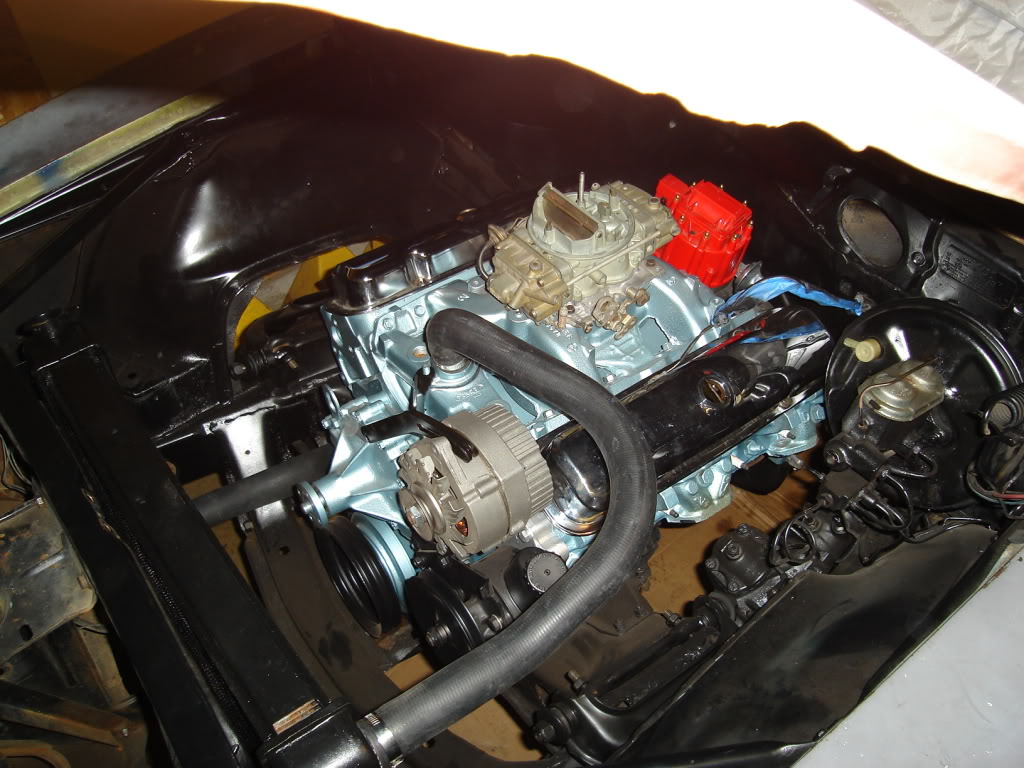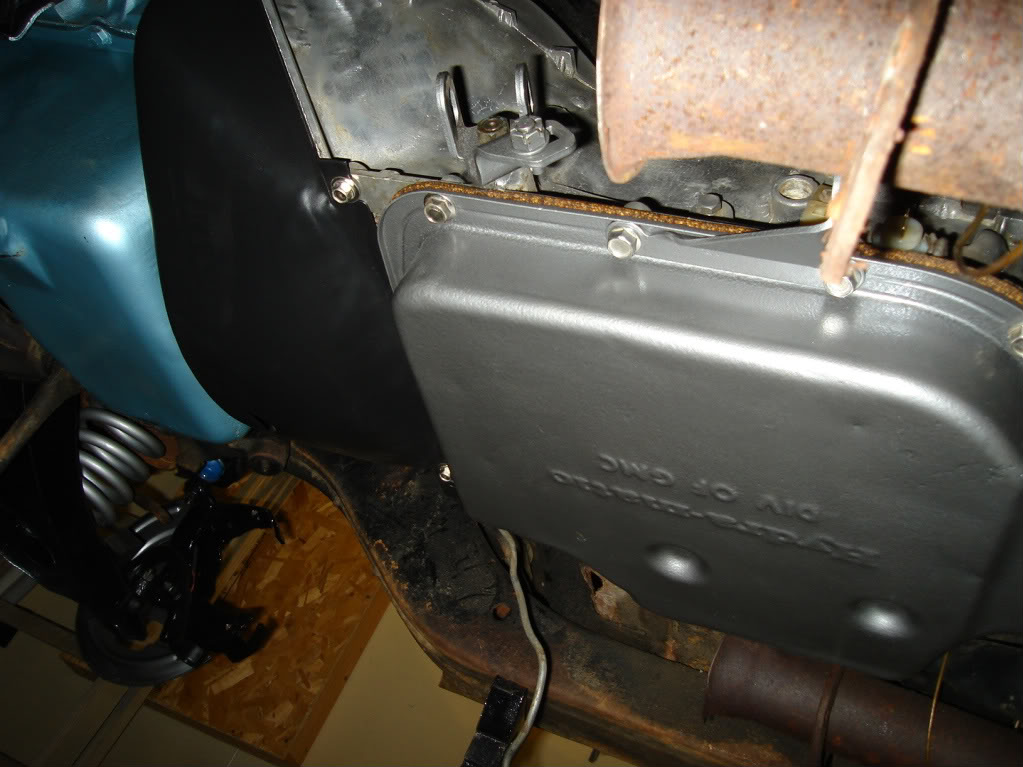 The 400 motor has a complete rebuild with a decent size cam. I plan on swapping out the heads at a later date. The red dist. cap is long gone also.LOL The 400 tranny has a shift kit added along with every seal replaced. I bolted up a 350 converter for a little higher stall. I hope the tranny will hold up for at least a year.
The car came with drum brakes up front. Those had to go and I had a friend who was parting out a 1969 GTO (rust) so I unbolted the front disc brakes and bolted everything onto my car.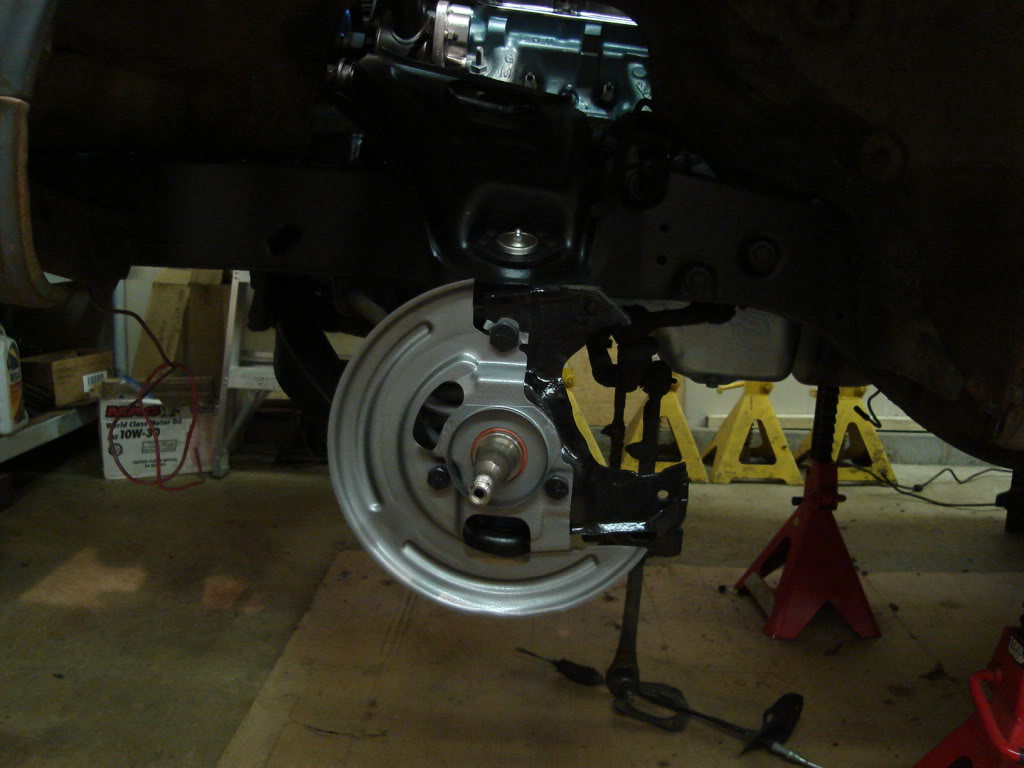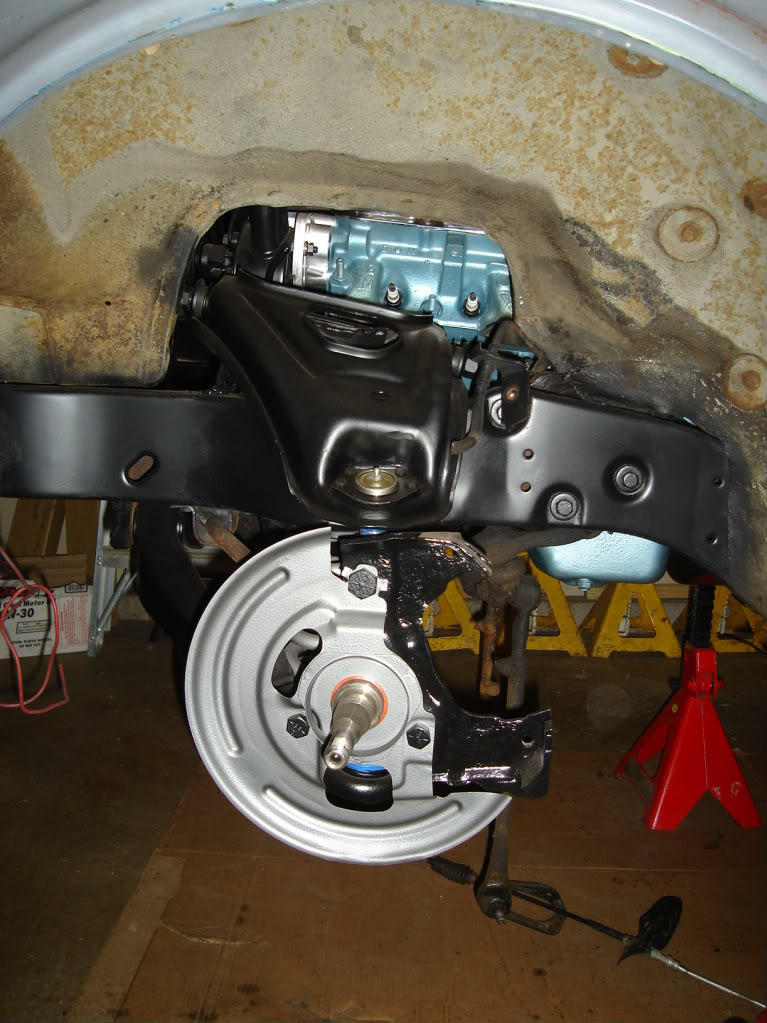 Heres a few quick pics of what will happen to a car in a very hot fire.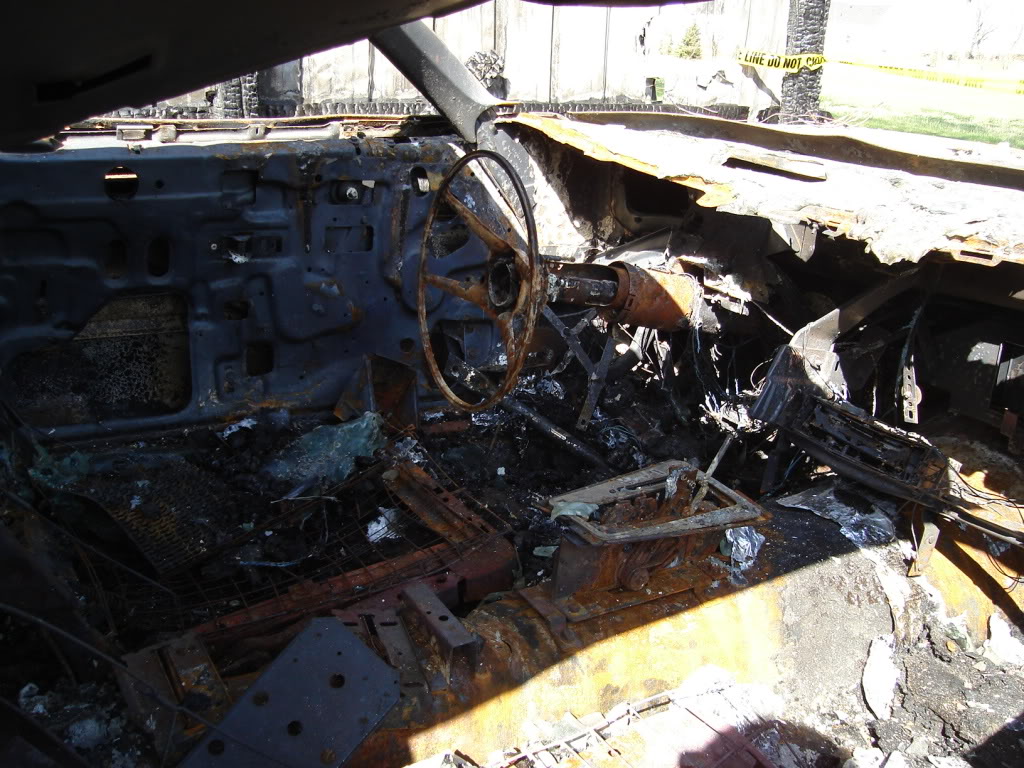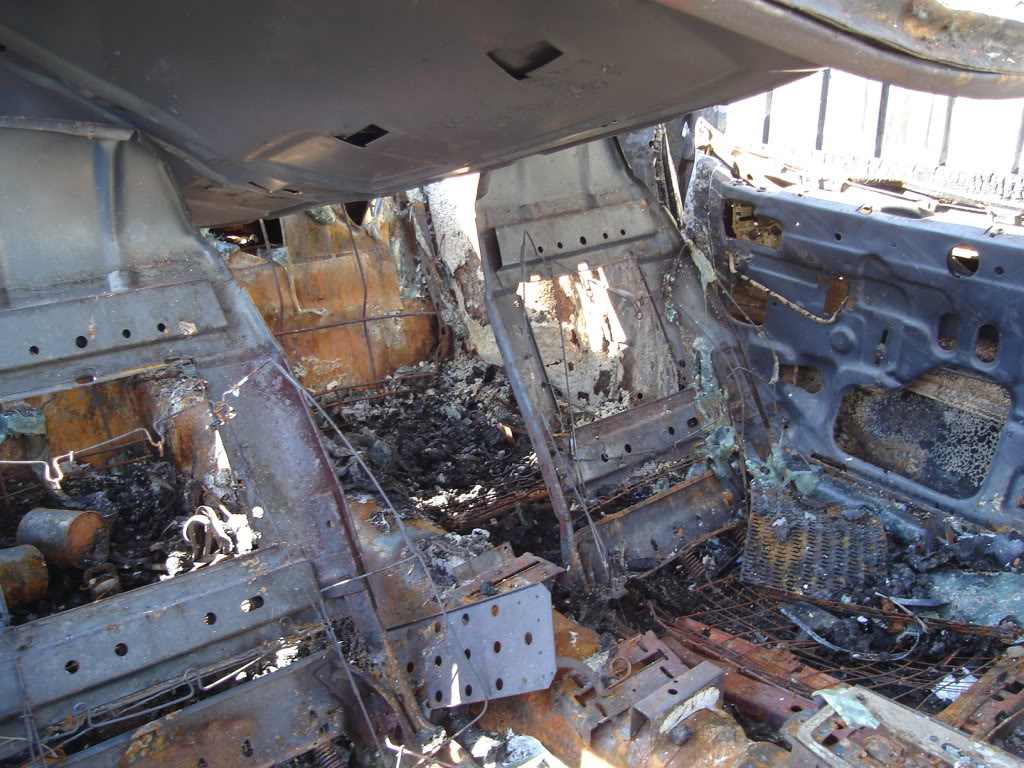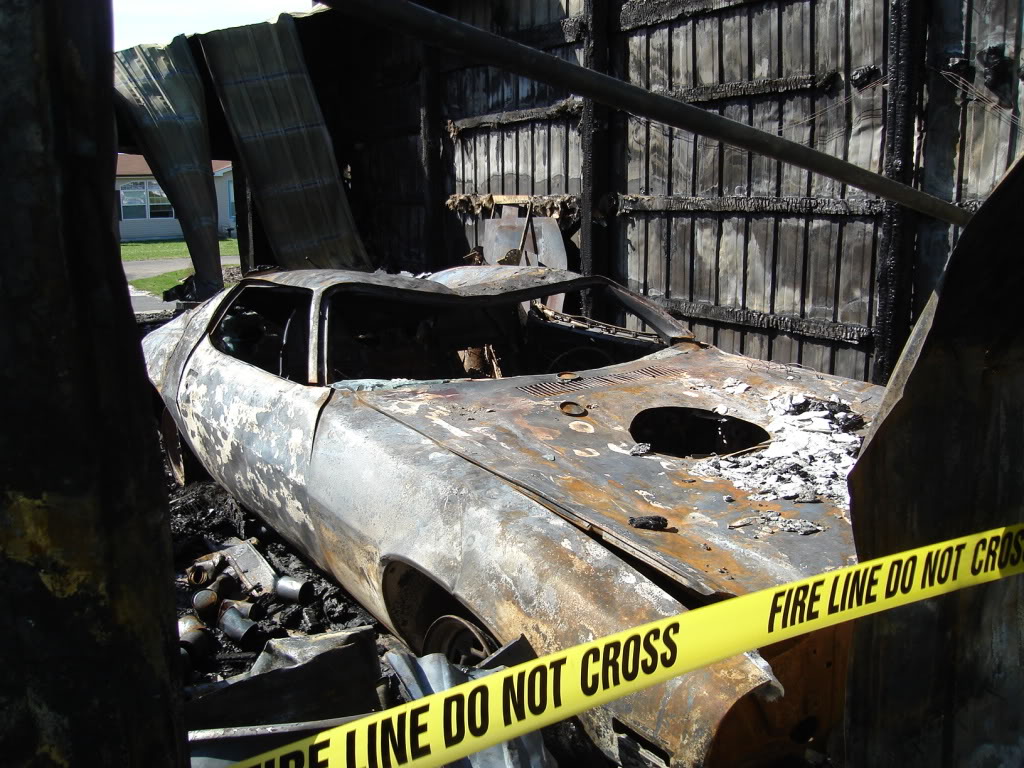 Moving on I started to tear the firebird apart. I did all of this in two evenings after the kids went to bed.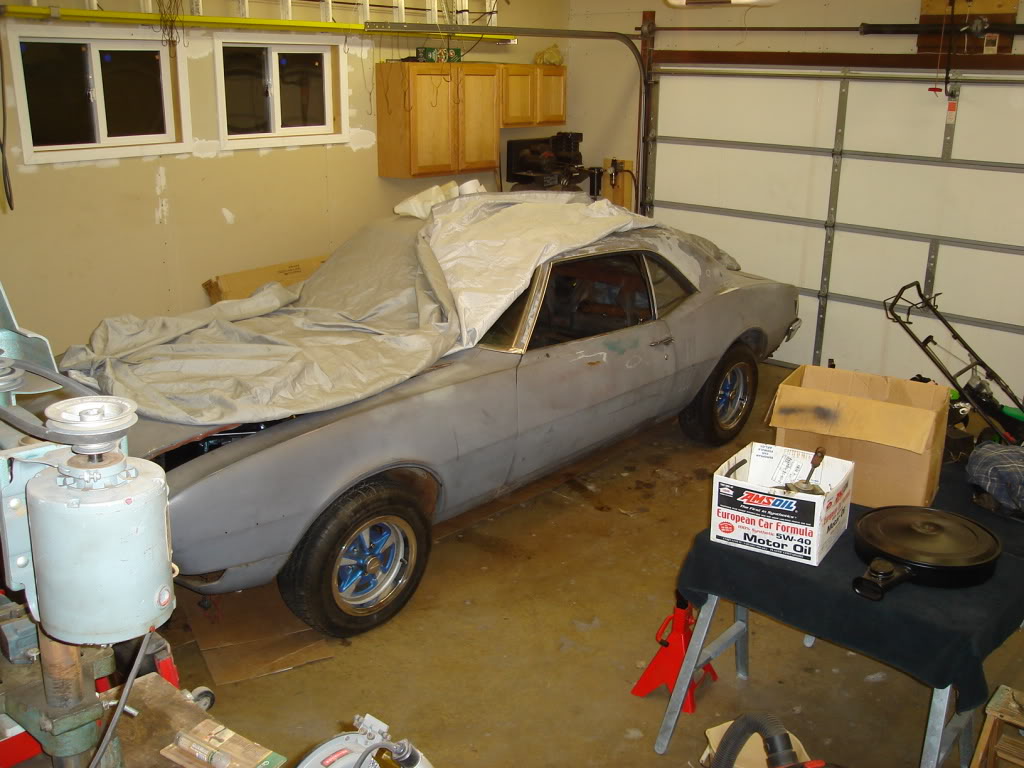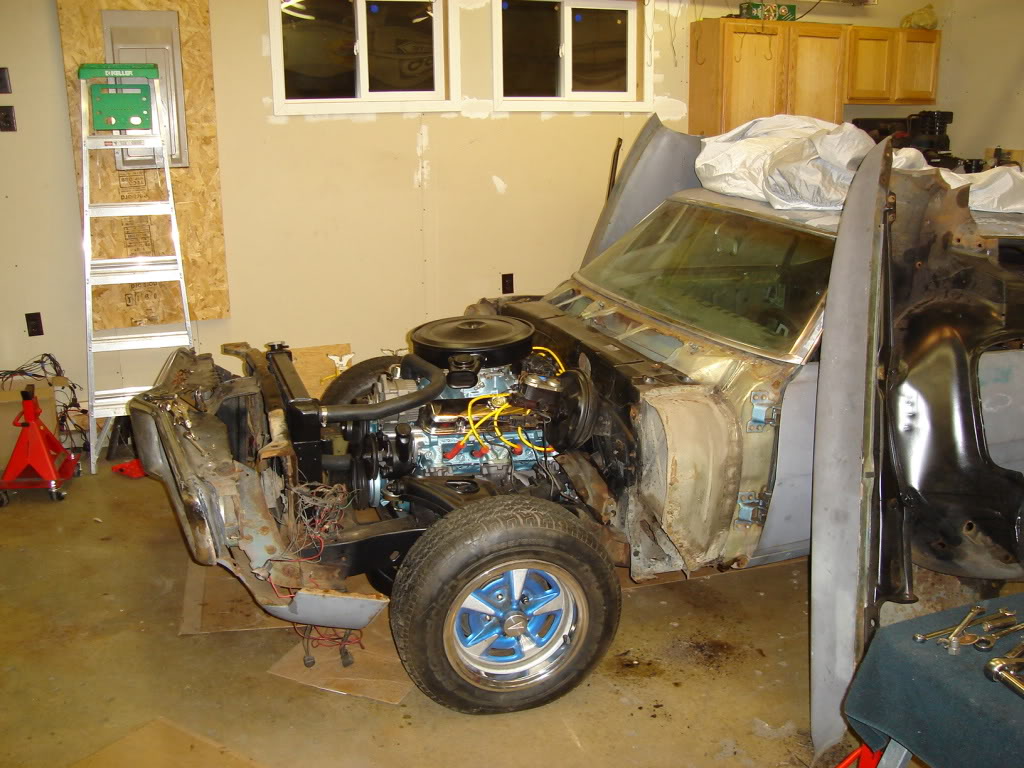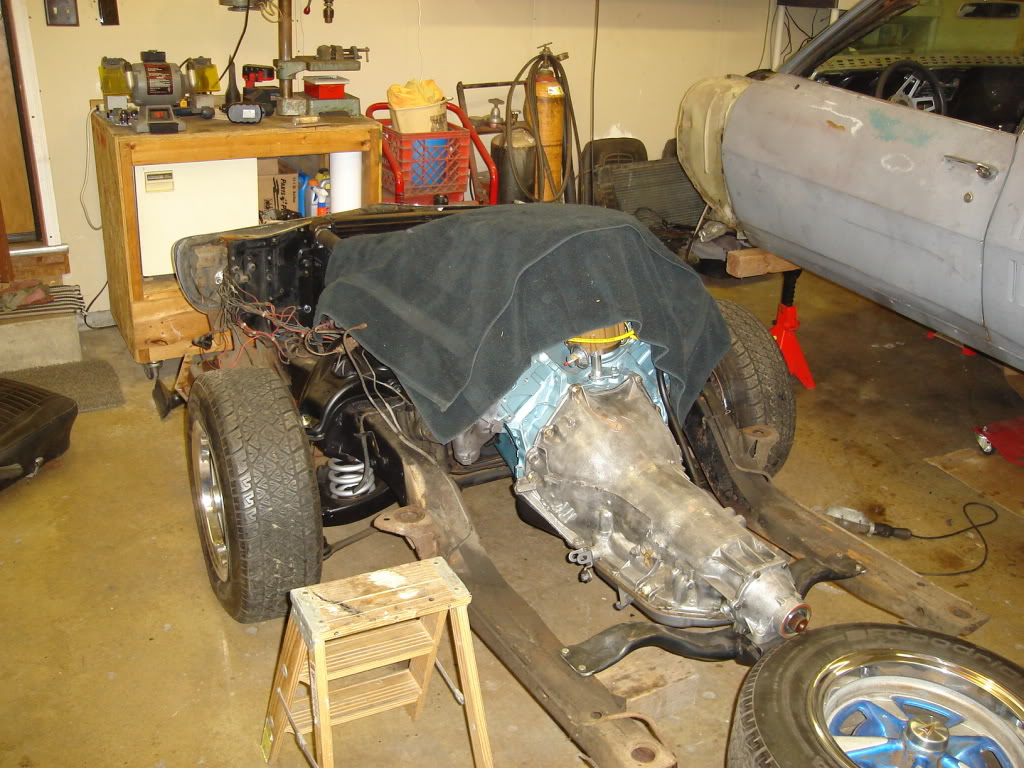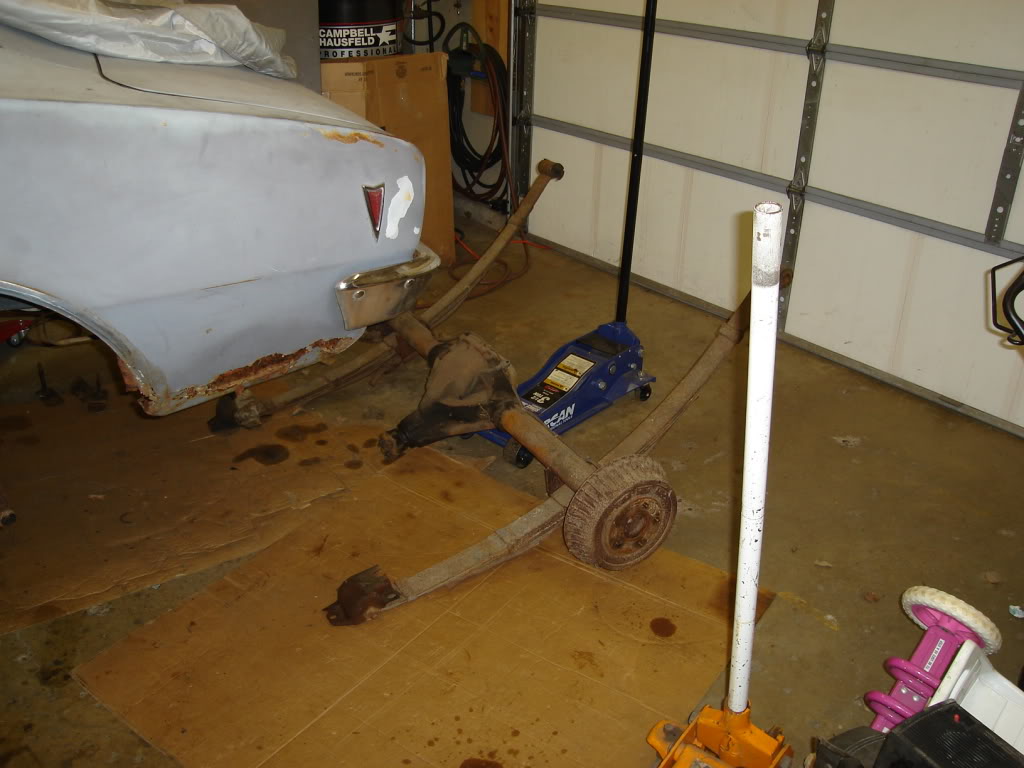 The floor was real bad and I wanted to do full floor patches on both sides. A good friend talked me into doing a complete floor. I'm glad that I did. About 70 hours later I had this.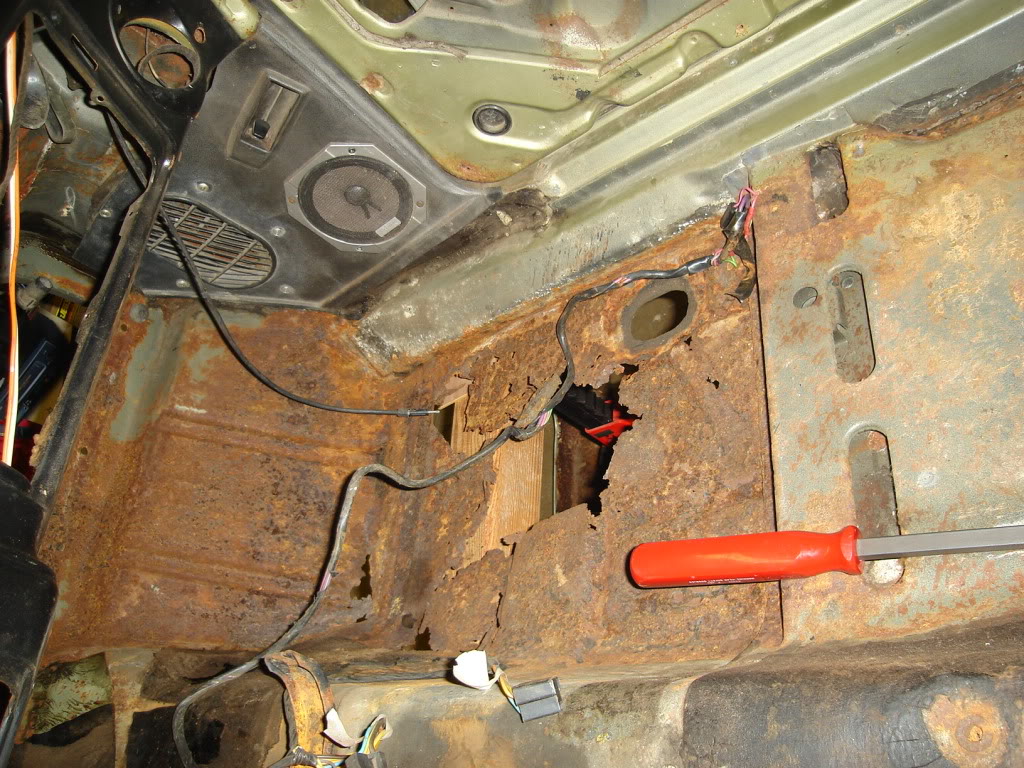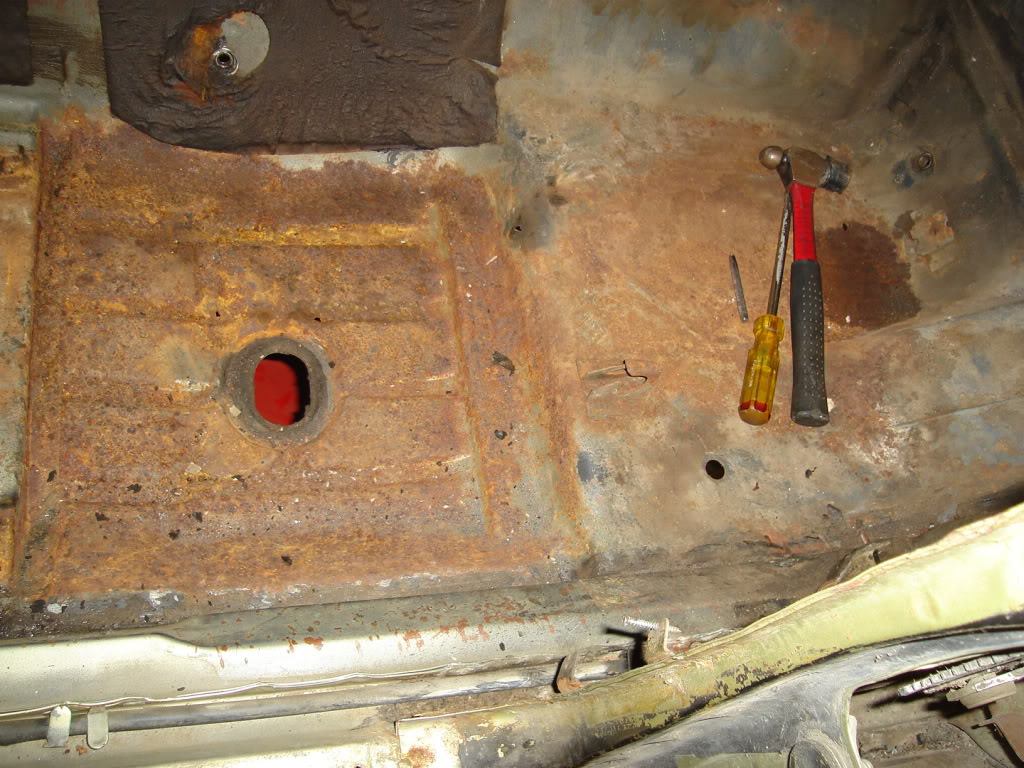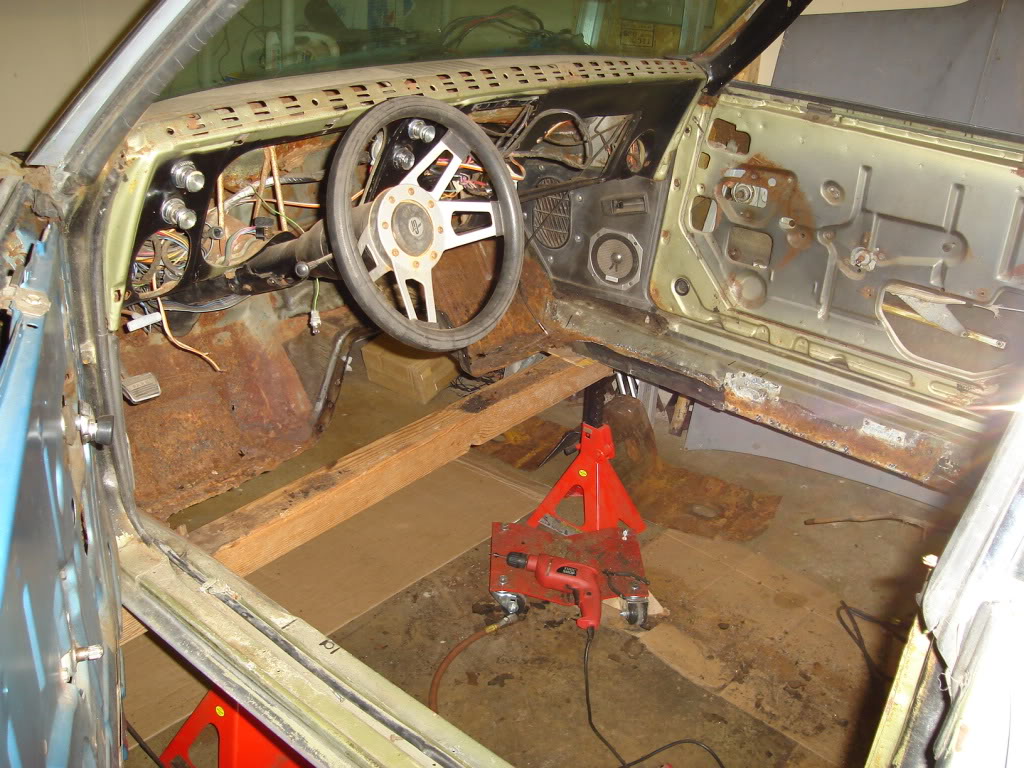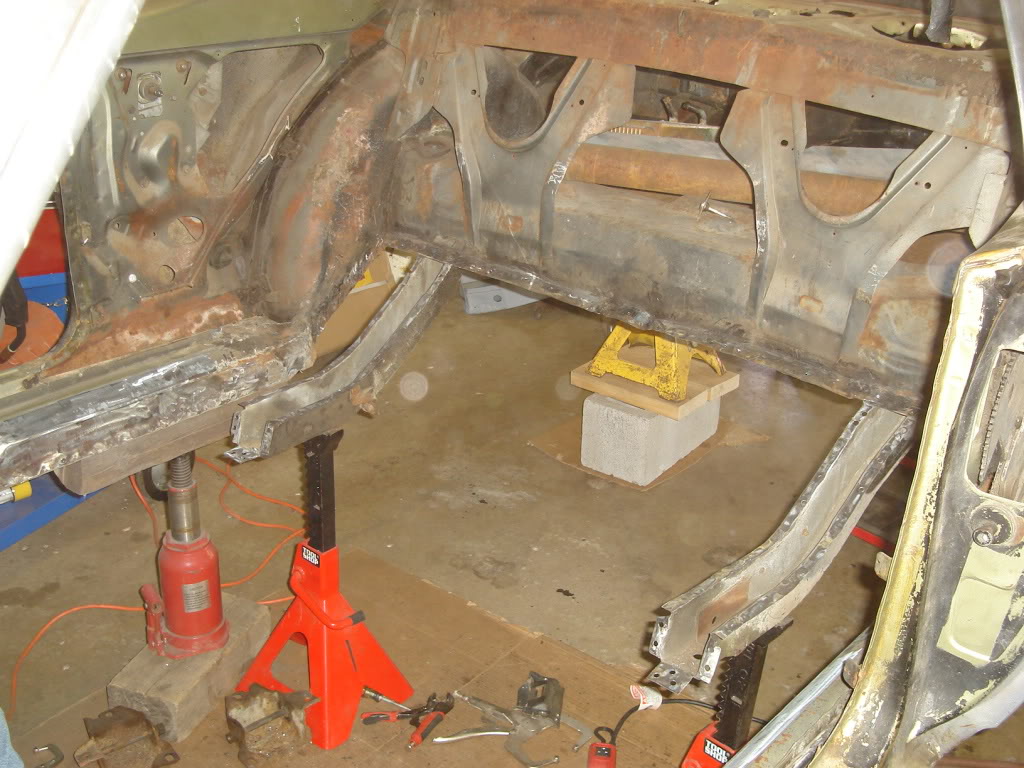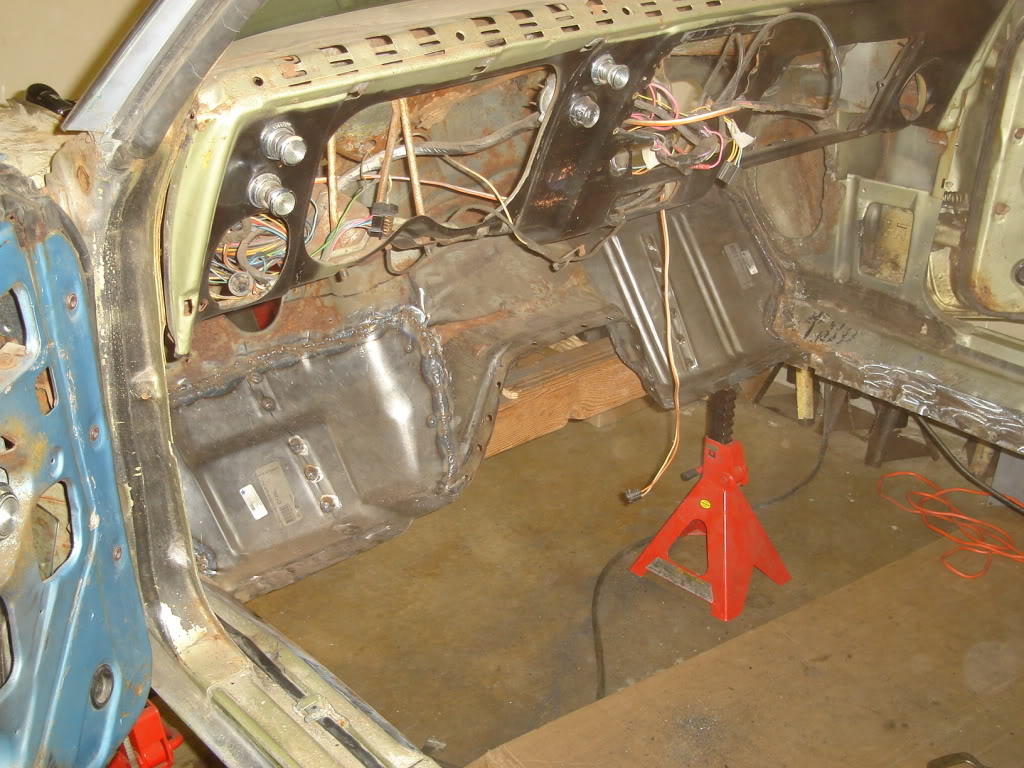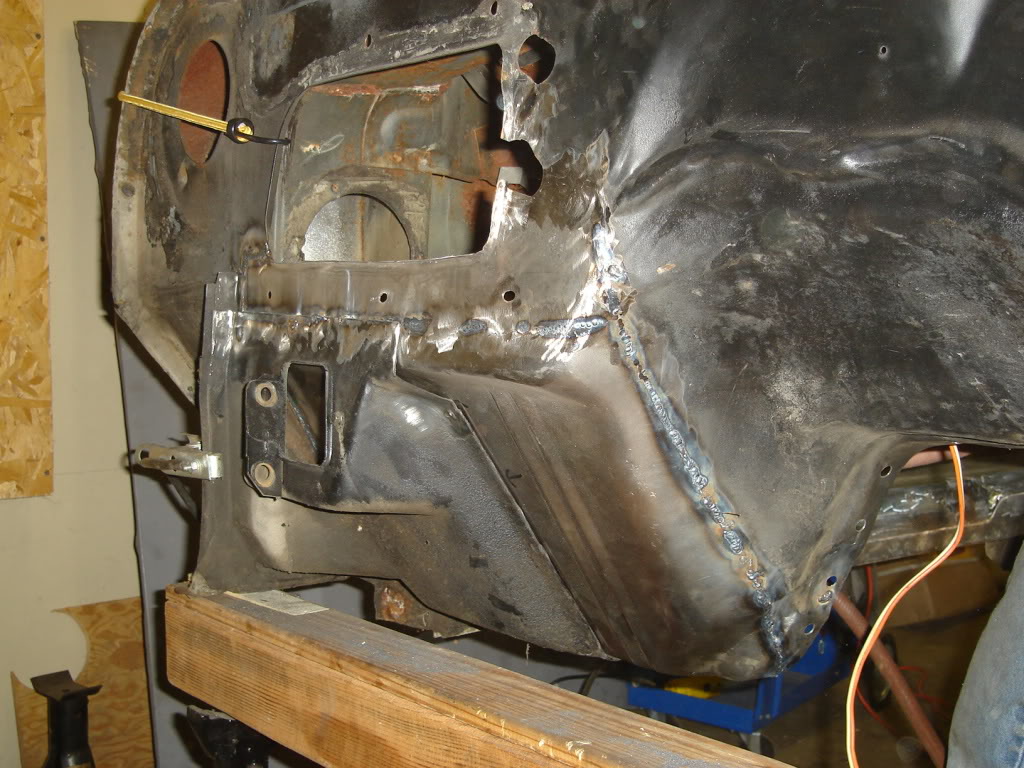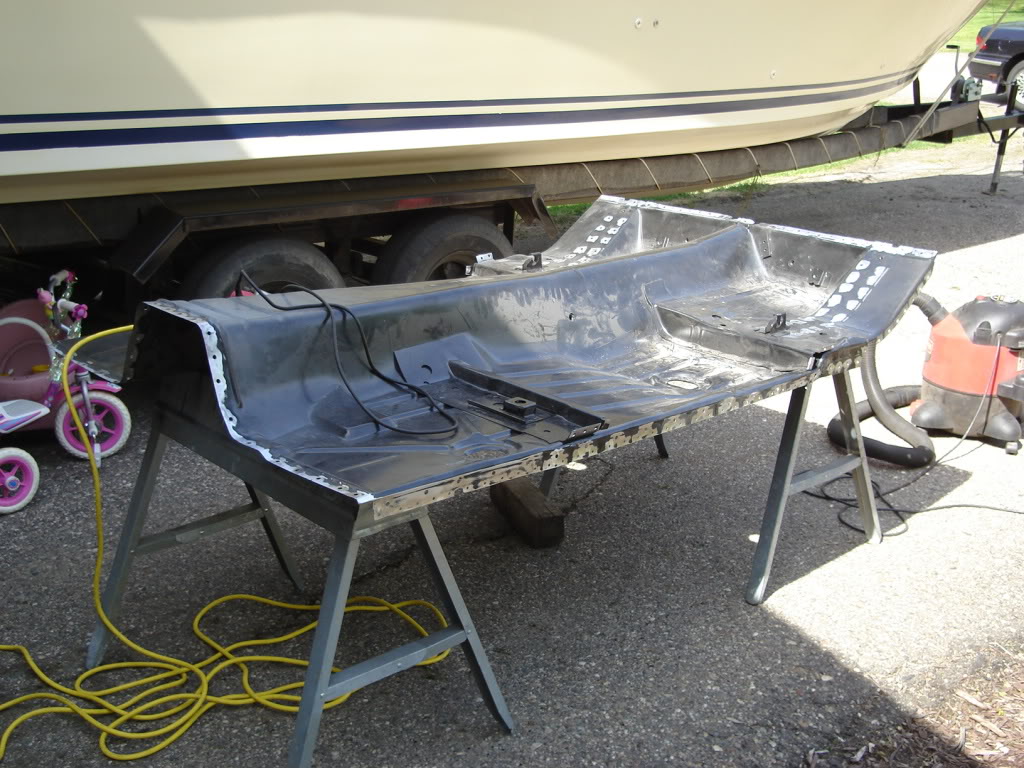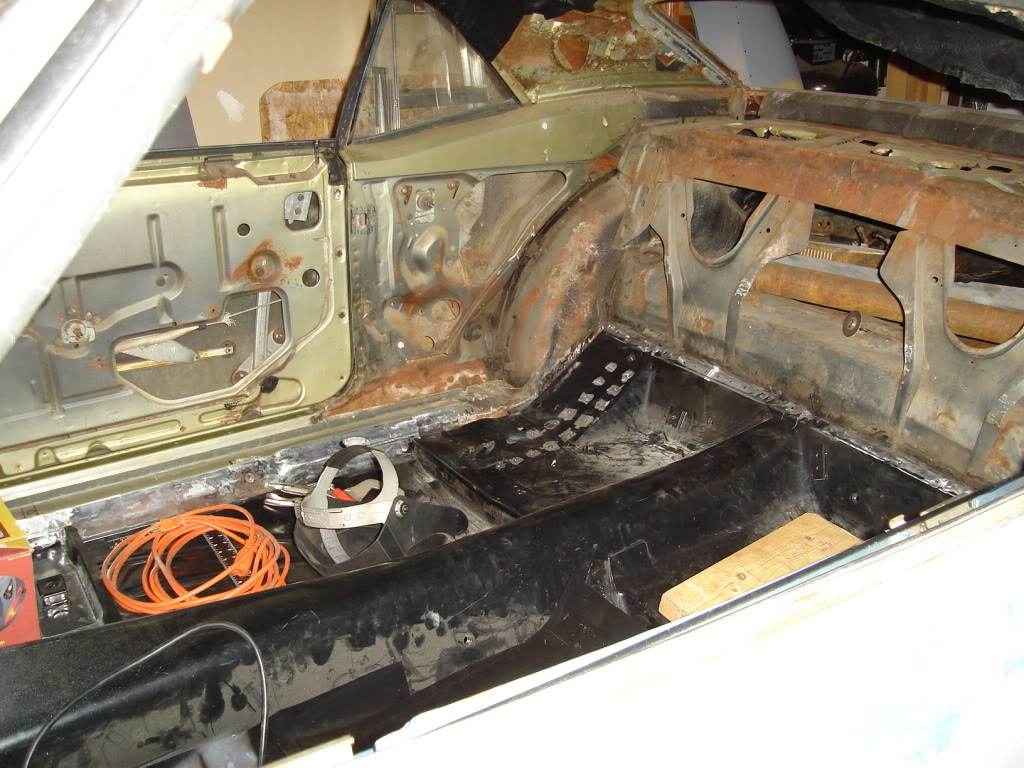 Someone thought that a pair of tin snips and a hammer would be a great way to install bigger speakers in the rear package tray. So I welded in a new used one.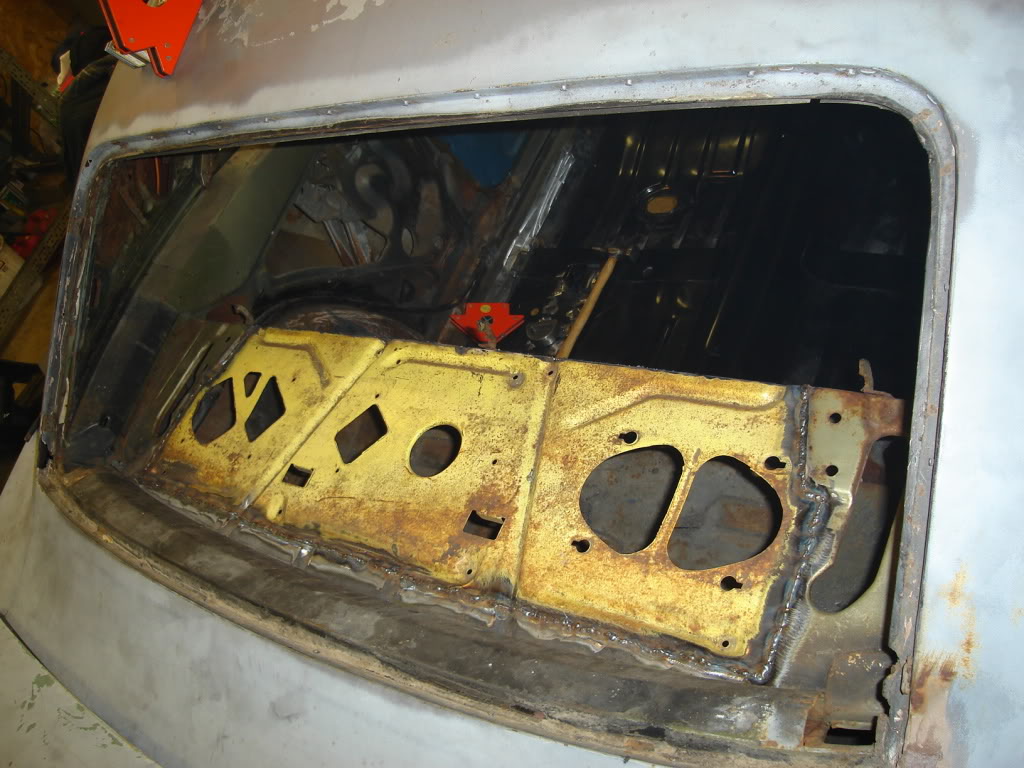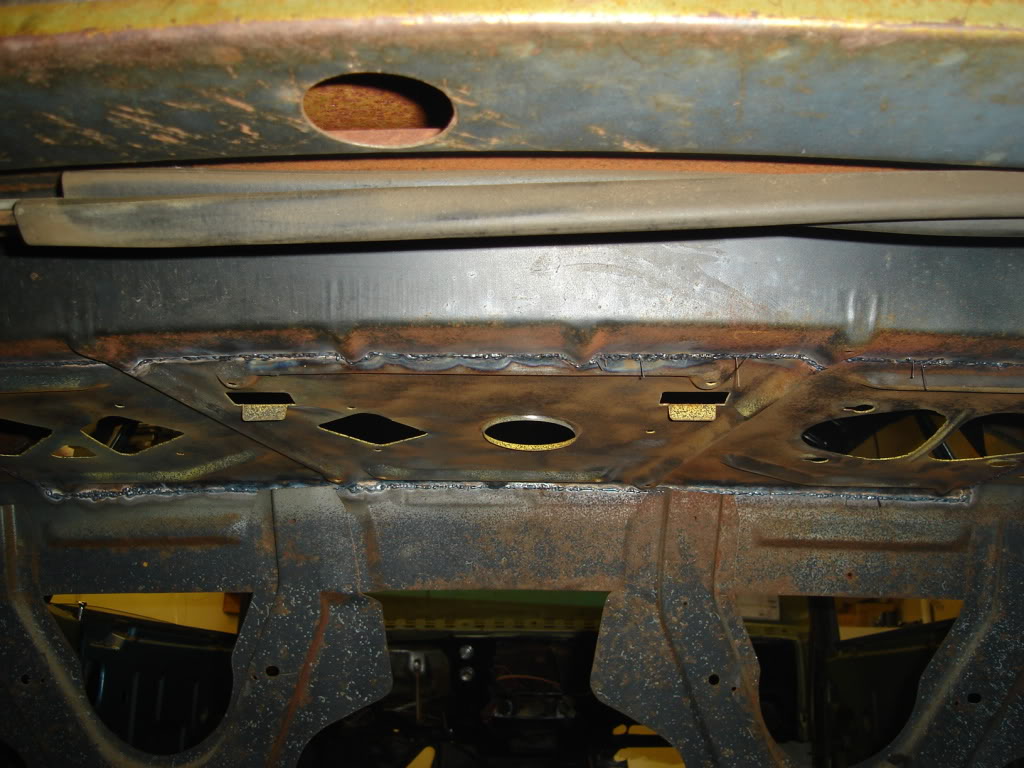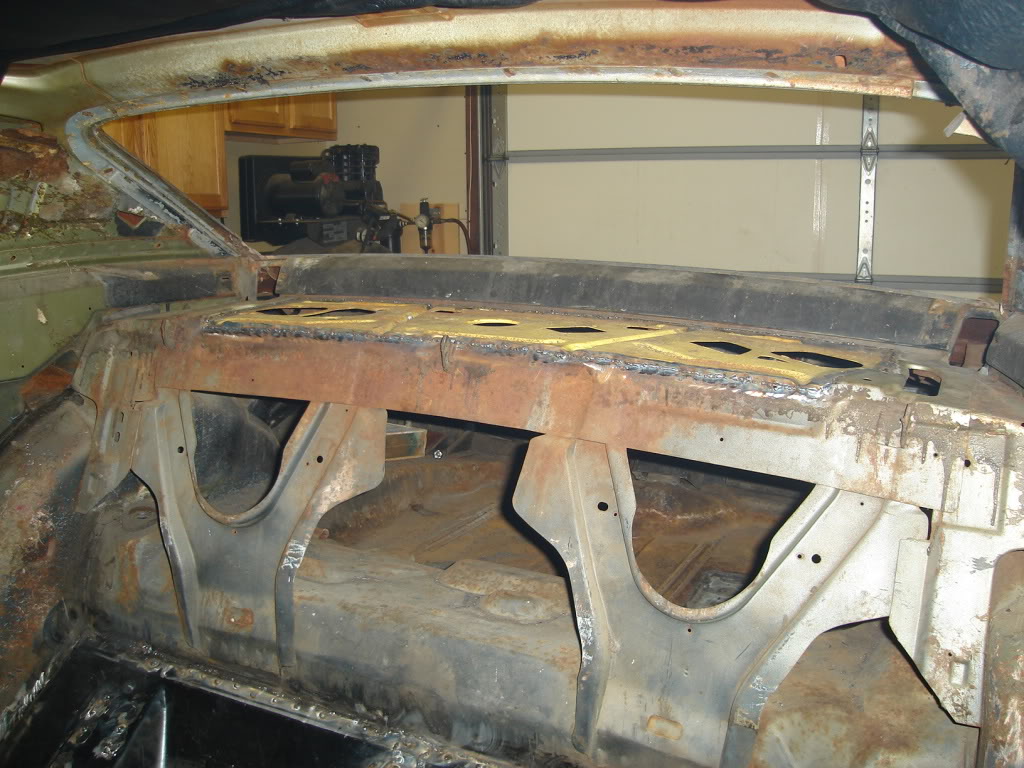 I started on the rear window channel. The vinyle tops on these and all cars cause a lot of rust problems. More pics and updates to come.
The brown truck dropped off some parts.
Upper and lower speed tech control arms.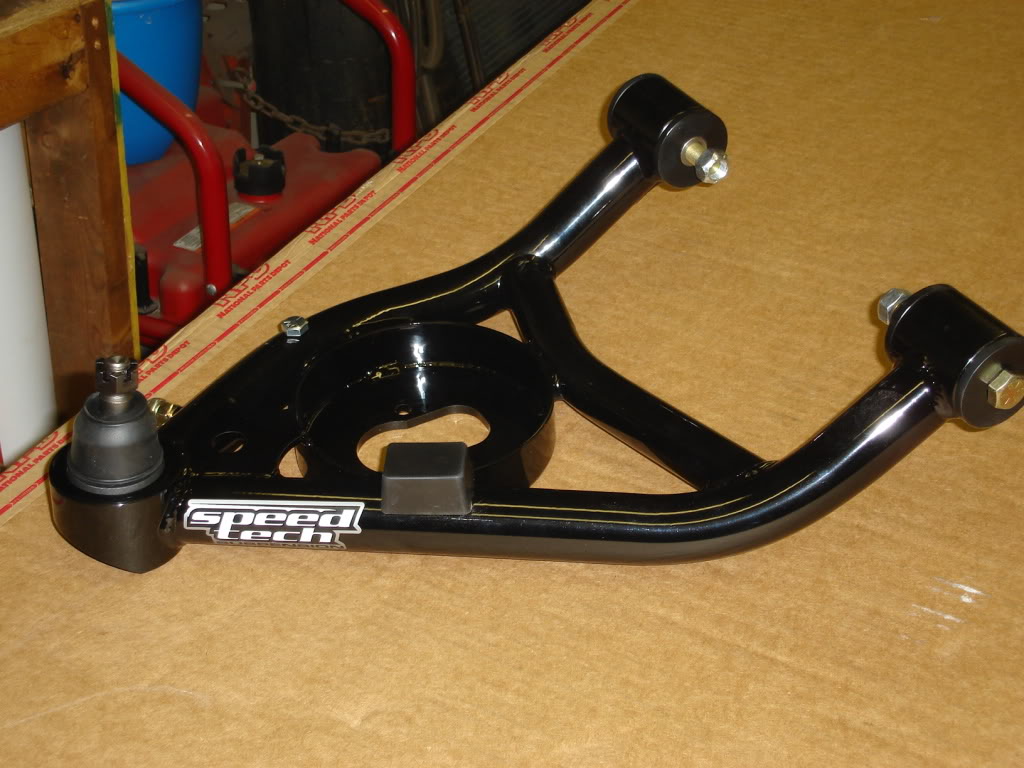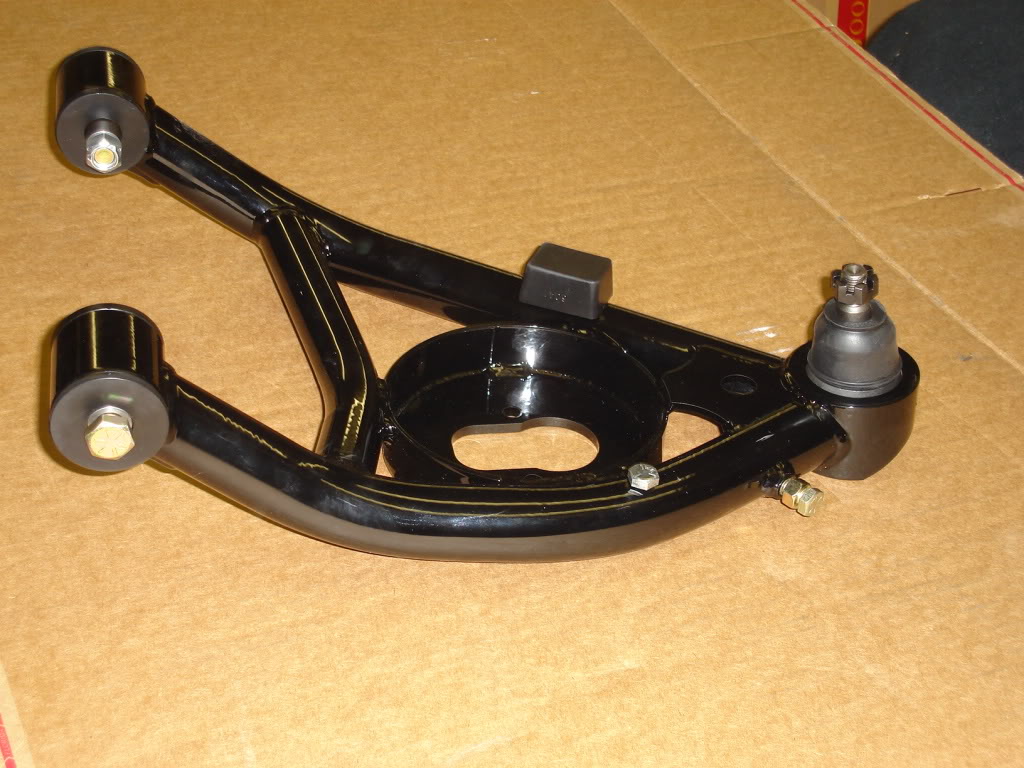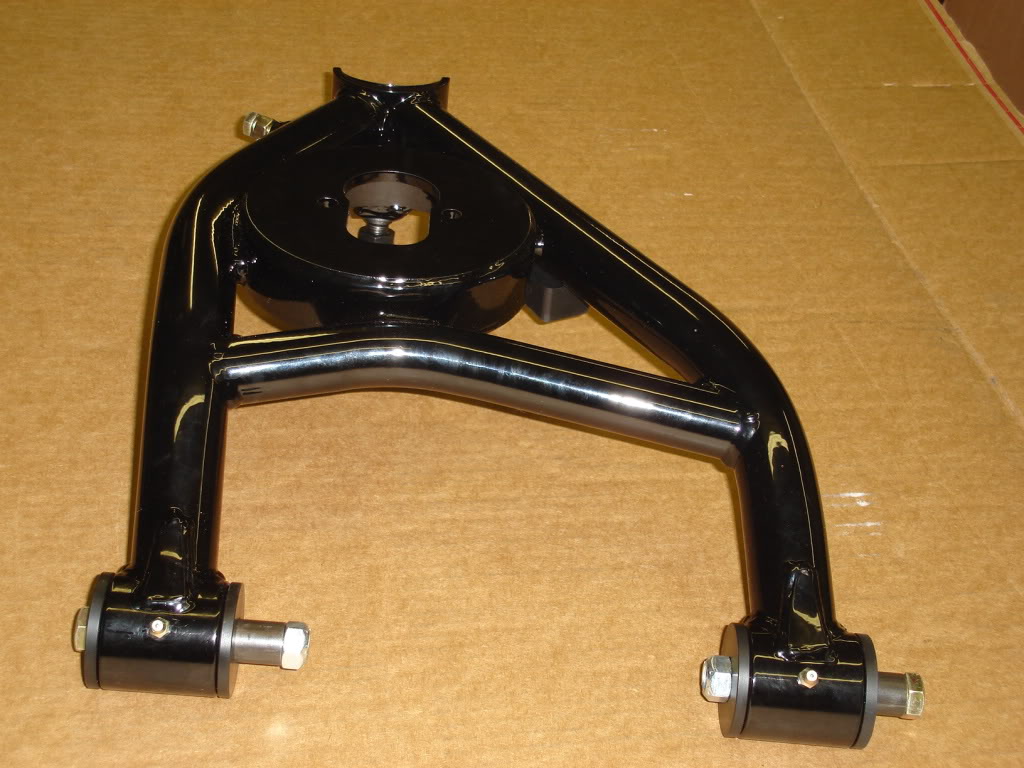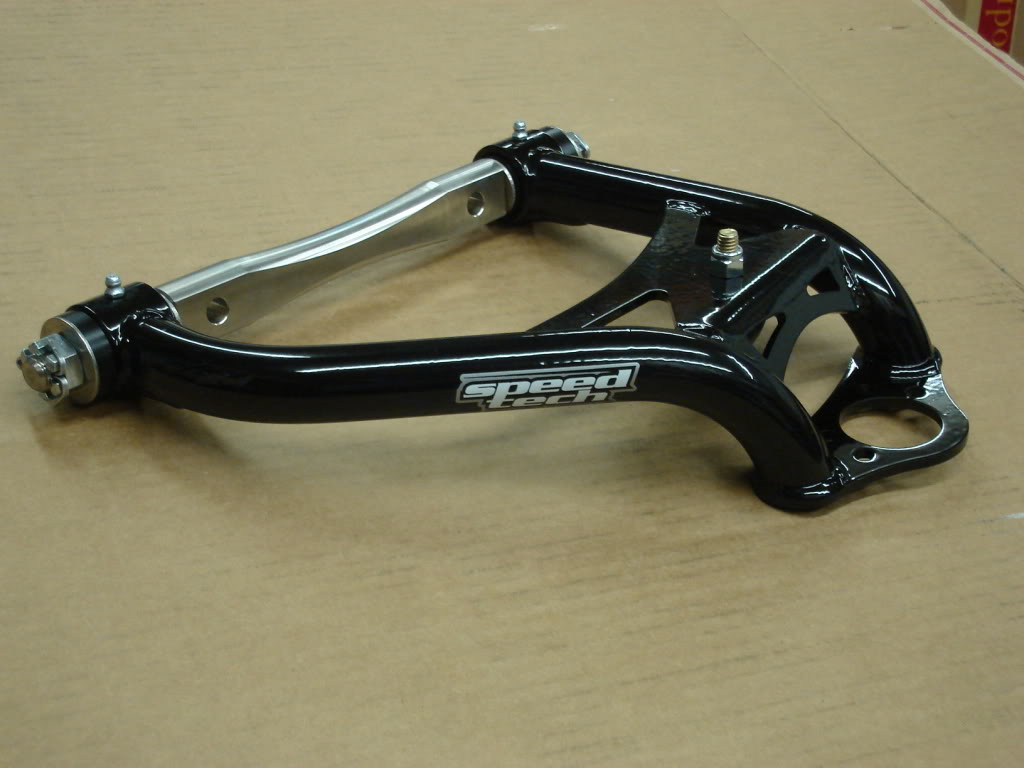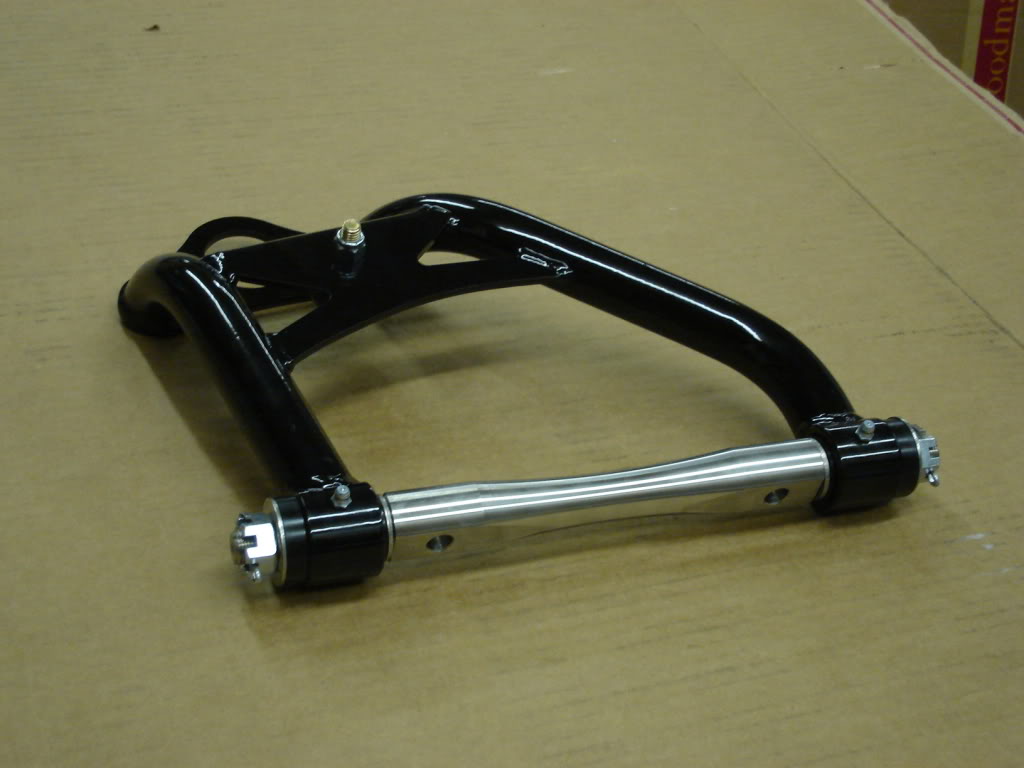 Tie rod sleeves and global west body bushings.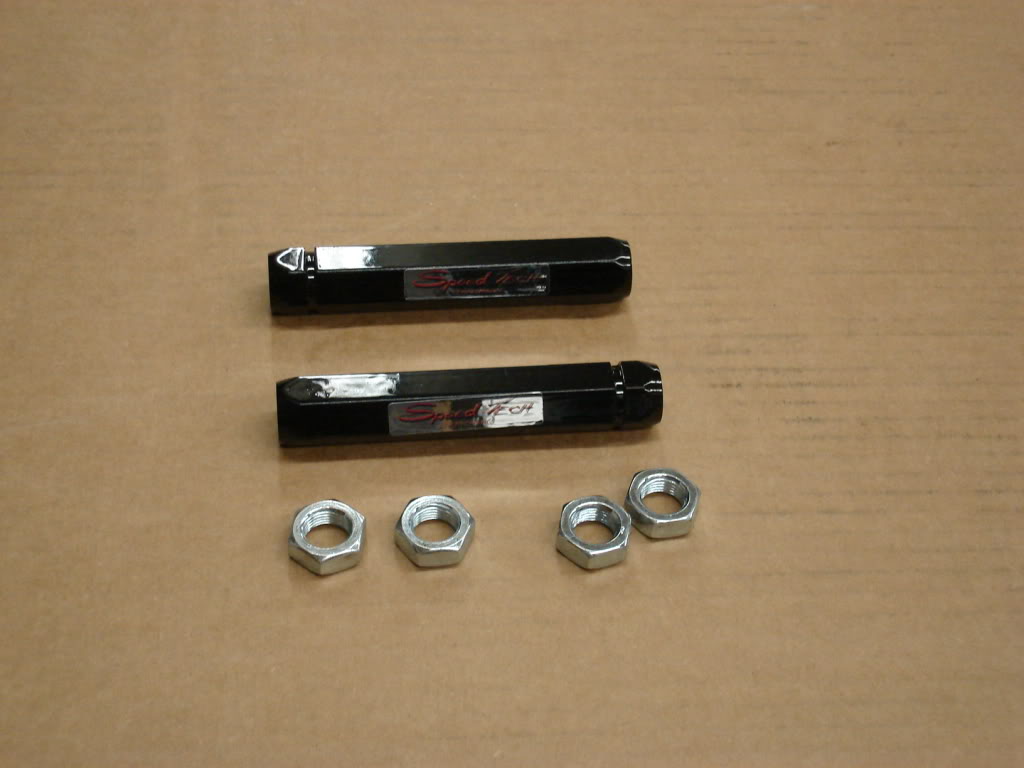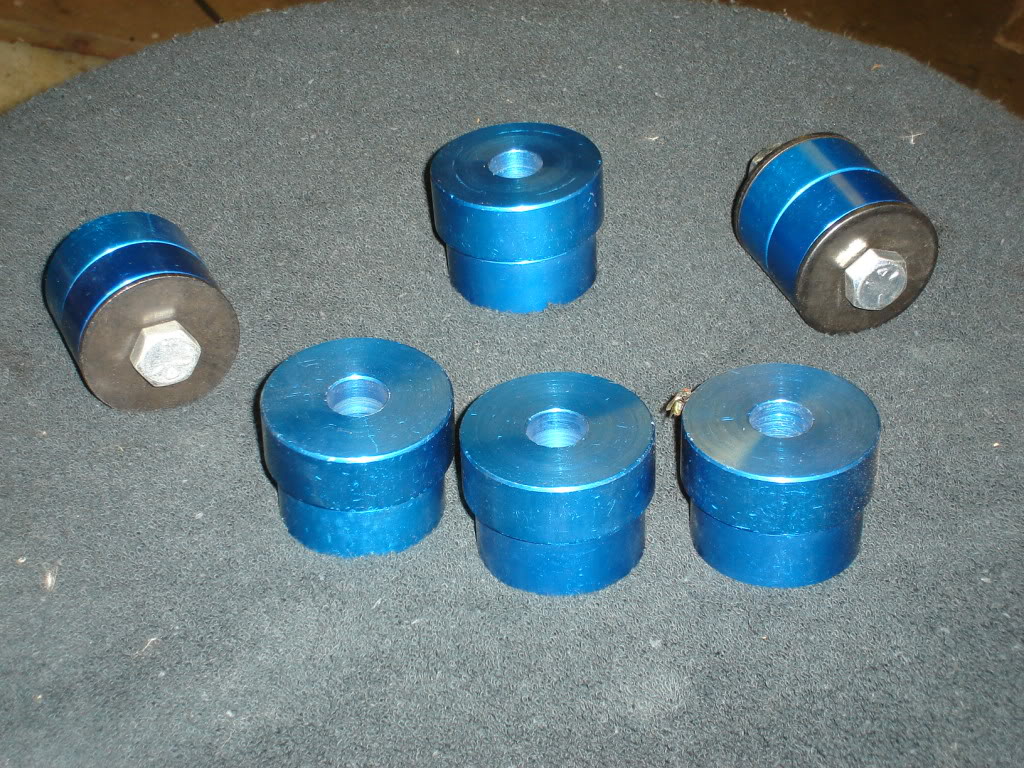 QA1 adjustable front coil over front shocks.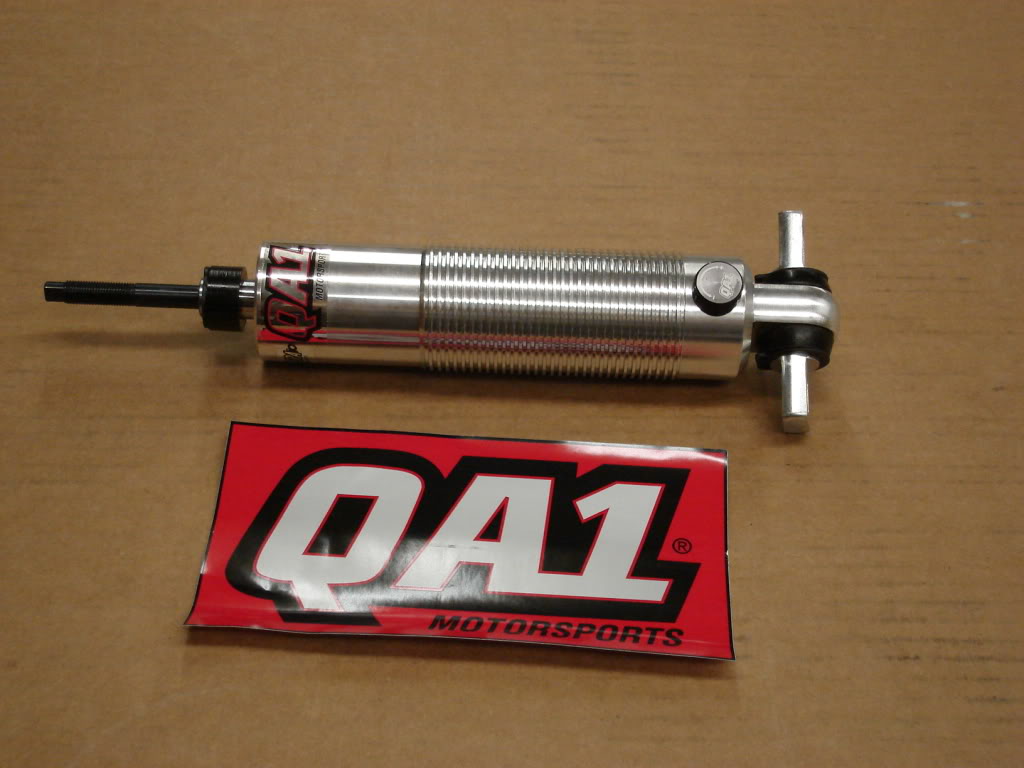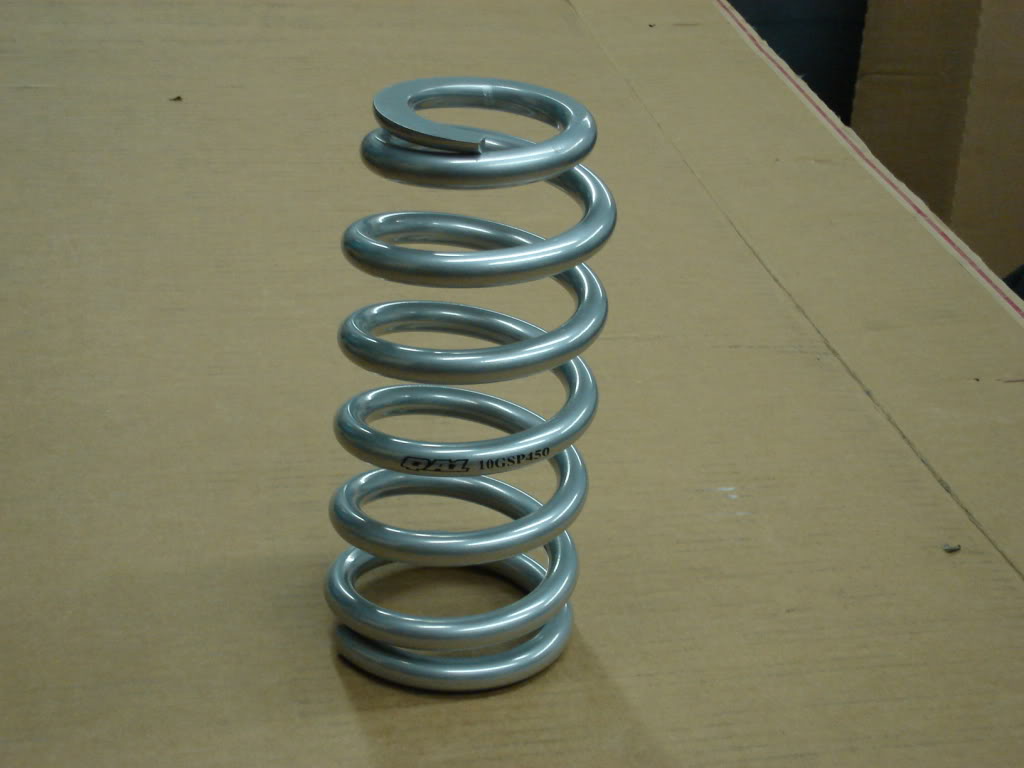 Pontiac long branch manifolds.