Builds
Brendon's '67 Firebird thread by Tuske427
By diyauto
You must be logged in to rate content!
8 minute(s) of a 286 minute read
Thanks, guys!

This weekend I was planning on having the car dyno tuned, but apparently they want more time with the car so I'll take it back and drop it off later this week. I will ask that they take videos since I won't get to be there to watch.

One thing of interest the folks there (engine shop) told me that I have the wrong style of muffler on my car. Currently I have a set of flowmasters on there and they said that this is contributing to my excessive heat under the hood- that I need a flow through muffler design. They said this is restricting the heat from escaping which could help to explain why I have so much ehat build up in my engine bay. It's an interesting theory, so I may try a set of those Dynomax VT mufflers, as I do need to keep it quiet around the house/ neighborhood.

In preparation of the retune I installed a 160º thermostat, did another oil change, and (not essential to the tune) I added some ducting for the front brakes. I had some scoops that I had bought previously and I mounted them up front and ran some high temp silicone hoses to the brakes. Hopefully this will work.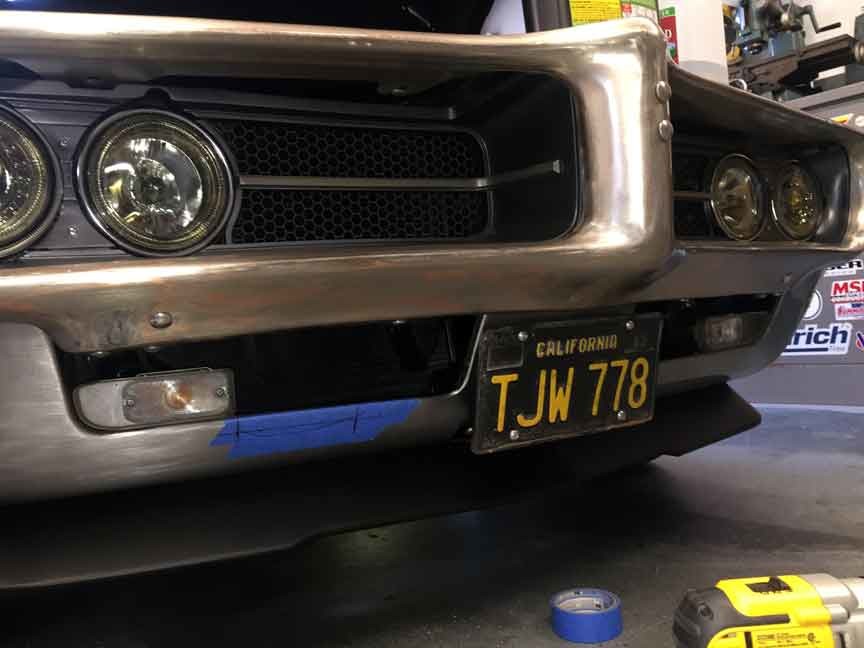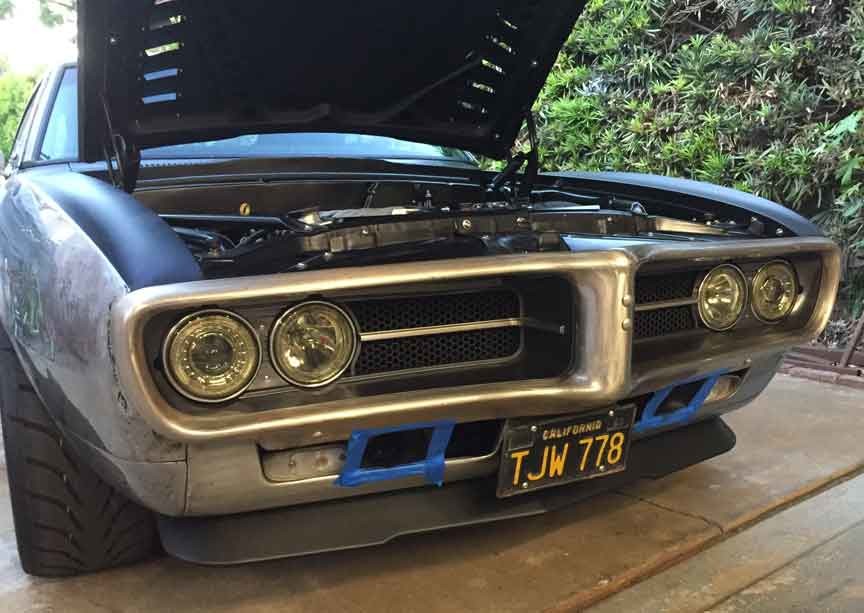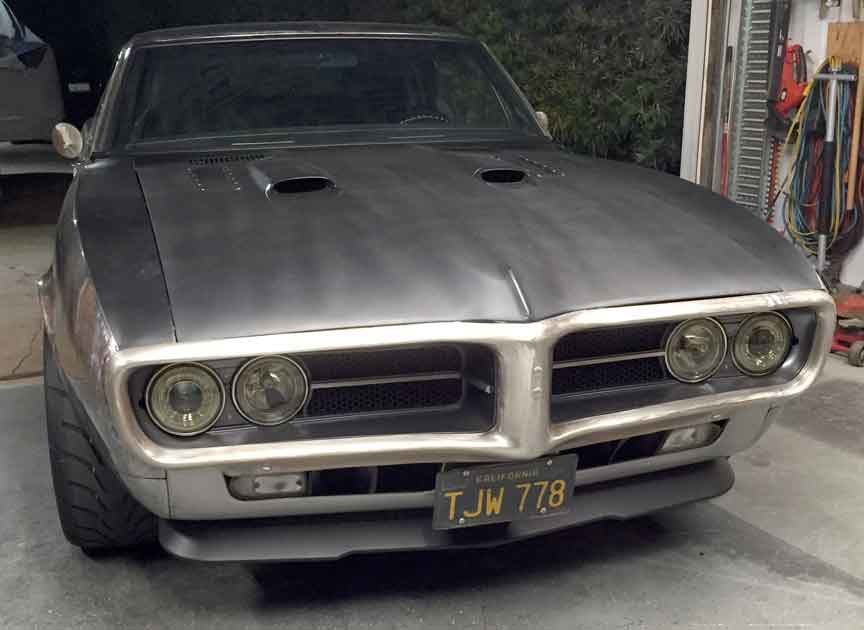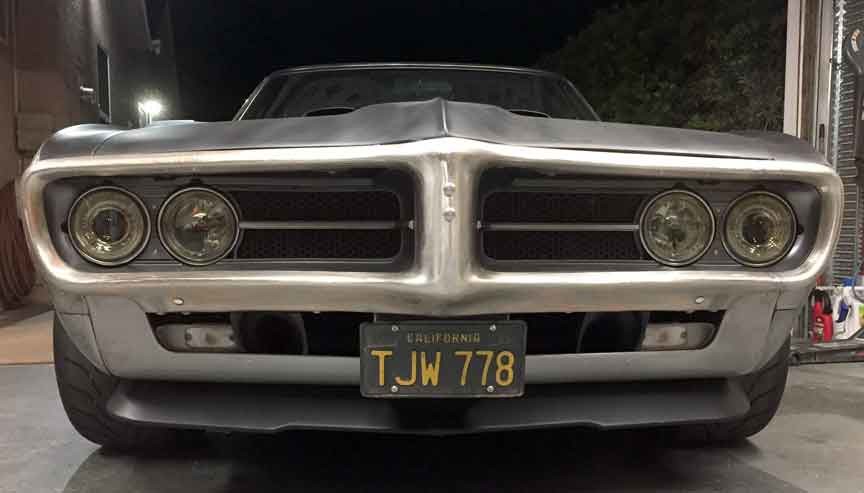 9-27-2015
I had my car dyno tuned this past week. I had them tune it so I could run pump gas all day long which made it just under 450 hp at the wheels. There is a little more in the engine still but I'd rather have the financial freedom of not being dependent on race gas. I also took the car to the Cruisin for a Cure show this weekend at the OC fairgrounds and it got to sit out in the hot sun all day. I still have a few minor mods I need to make, but it's getting there!
12-10-2015
I've signed up for a track day in January (Speed Ventures @ Fontana Raceway Jan 16th) and now I need to get the car ready. One of the things I need are tow hooks. Since my car is so customized, I doubt that I could just buy a set (and why would I want to. that would be too easy, ha ha) I had to first make a place to mount a rear hook, then the hook itself. Then I made the front hook... only I welded all my front bumper brackets when I built the car. So the front bumper assy will need to come off, cut the welds, and reassemble everything and hopefully the tow hook will fit in there.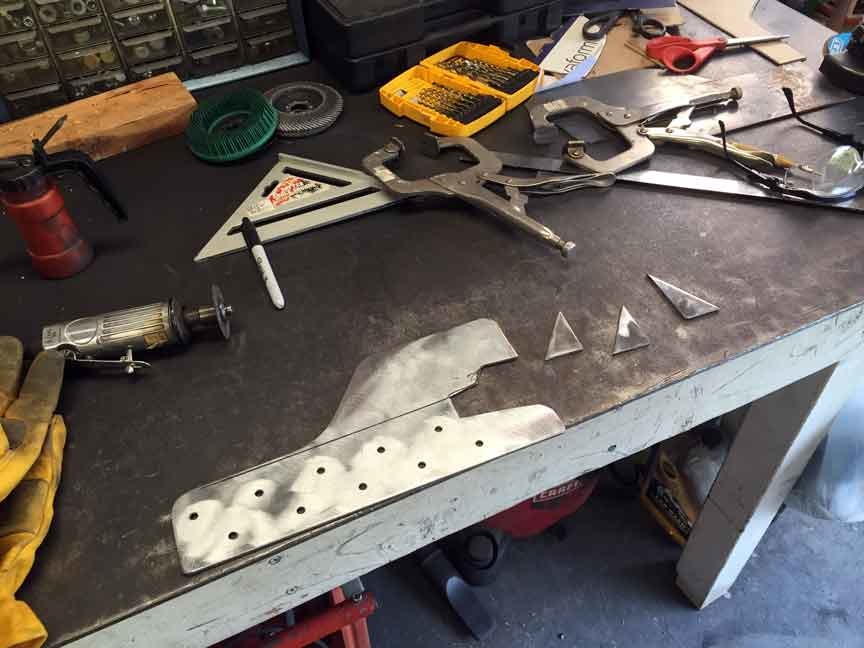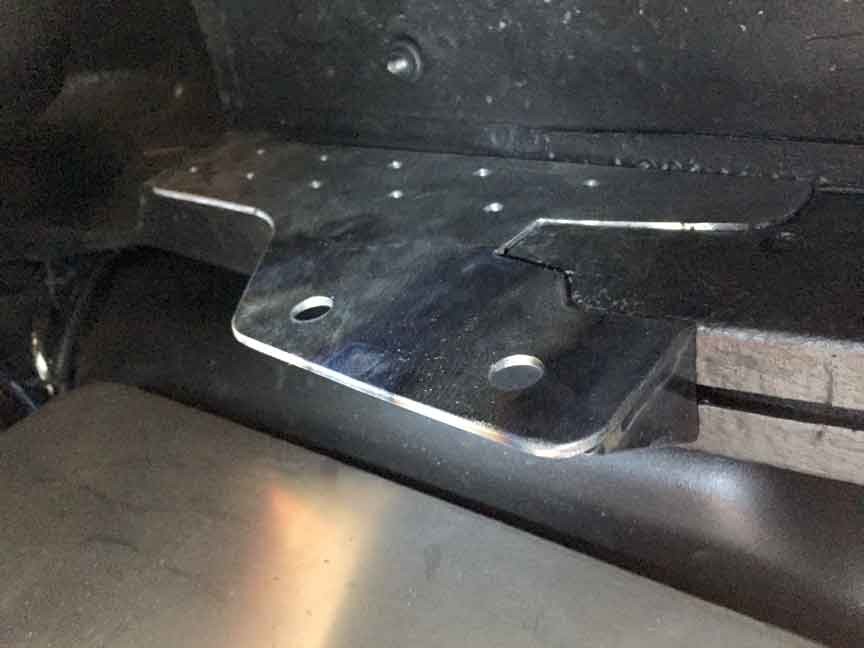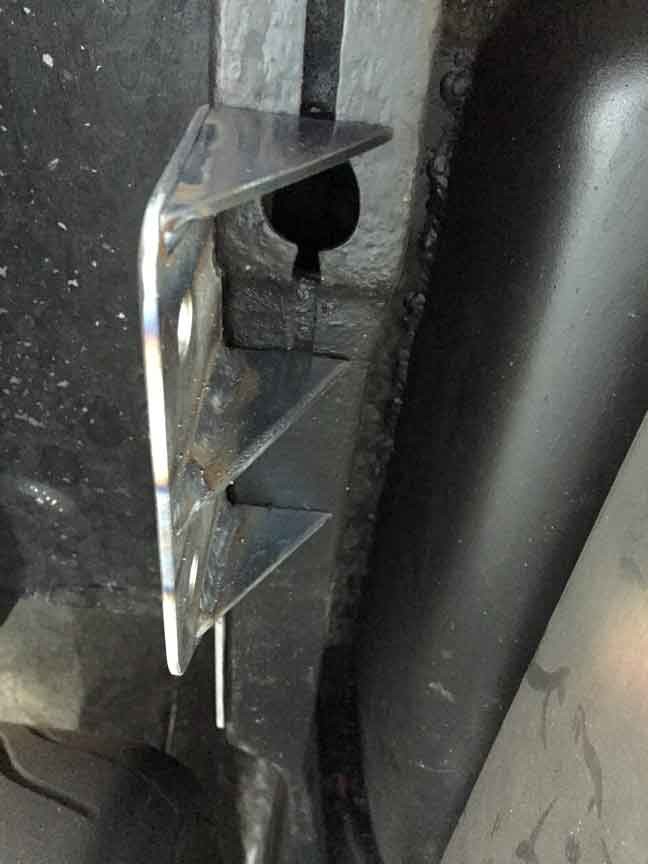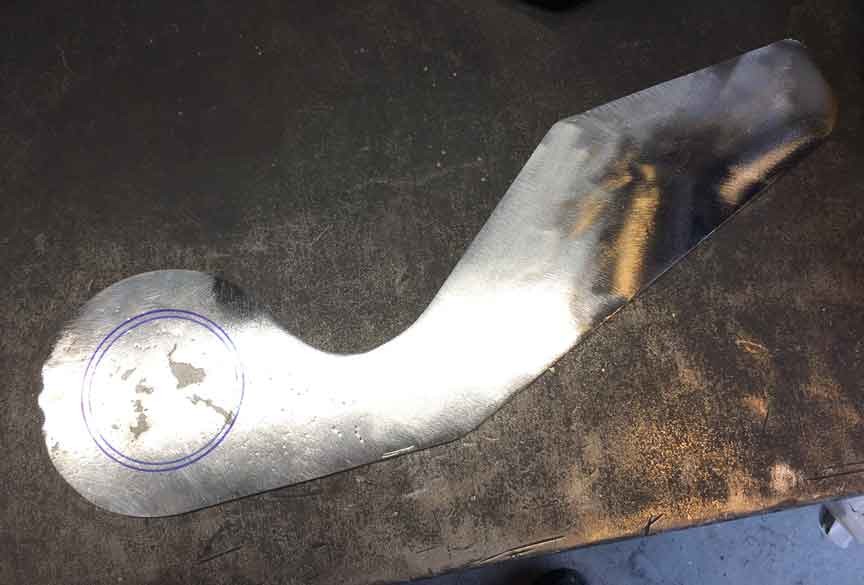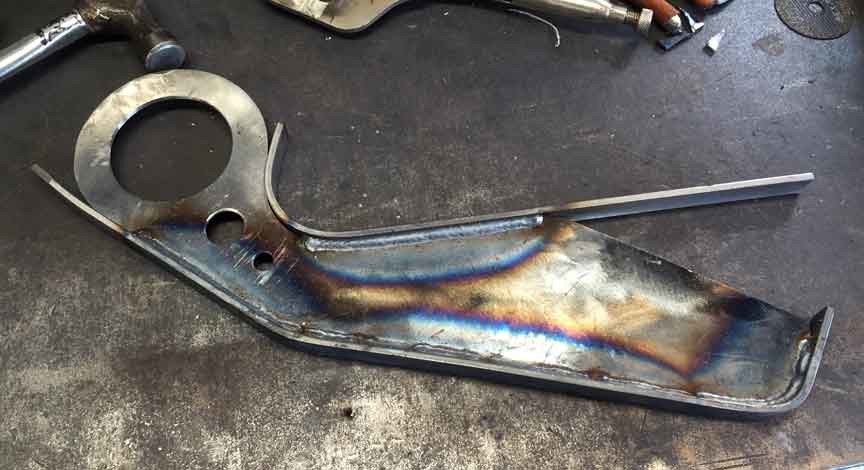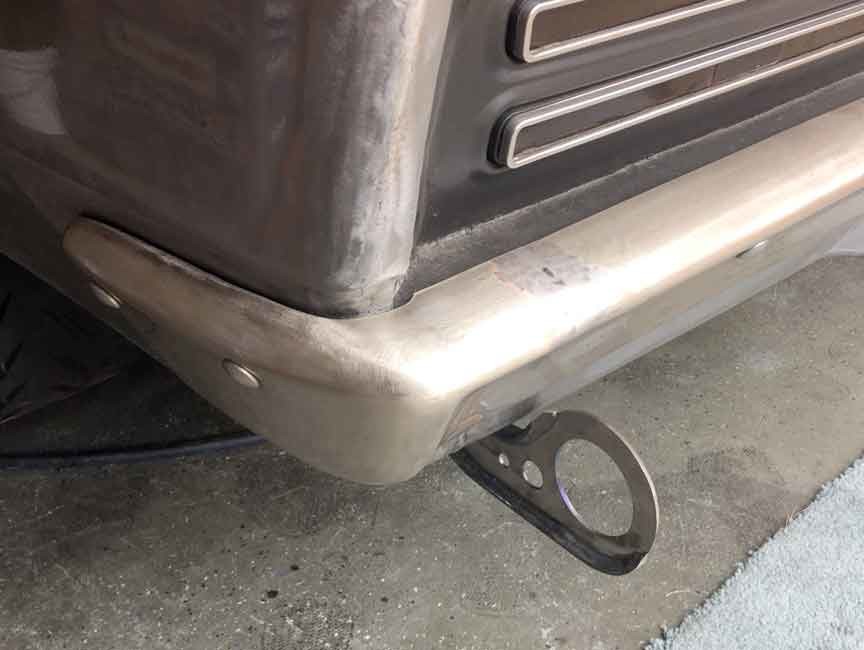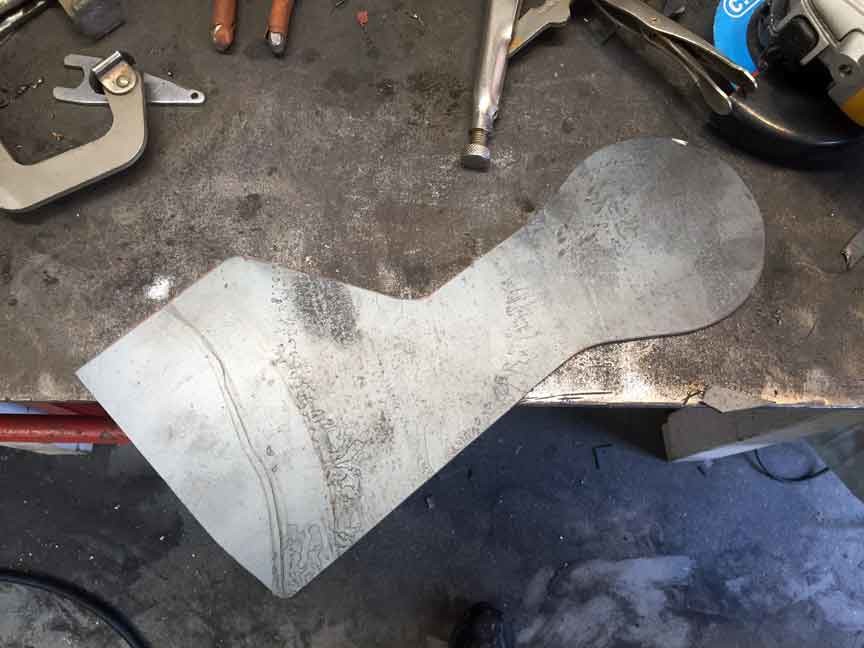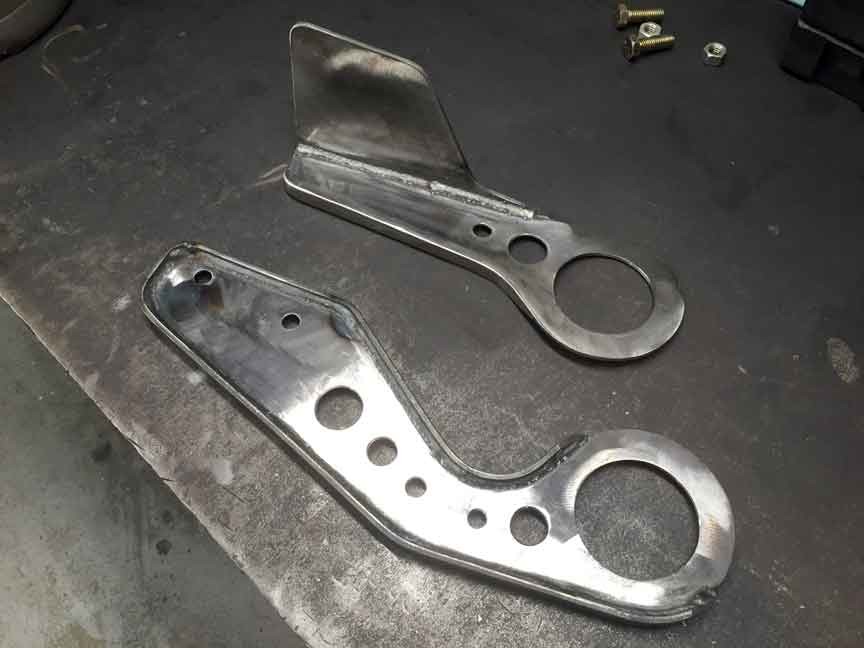 12-16-2015
Thanks, guys! Here's more pics from the weekend. I installed my 5th belts as well as cut holes in my seats (not without poking myself with the exacto, ha ha) and got my front hook installed. Of course, it needed trimming and I managed to destroy the headlight wiring in the process by pulling wires out from sockets as they were too short. So I had to rewire my headlights and I gave them longer wires/ weather pack connectors to allow for improved future dis assembly.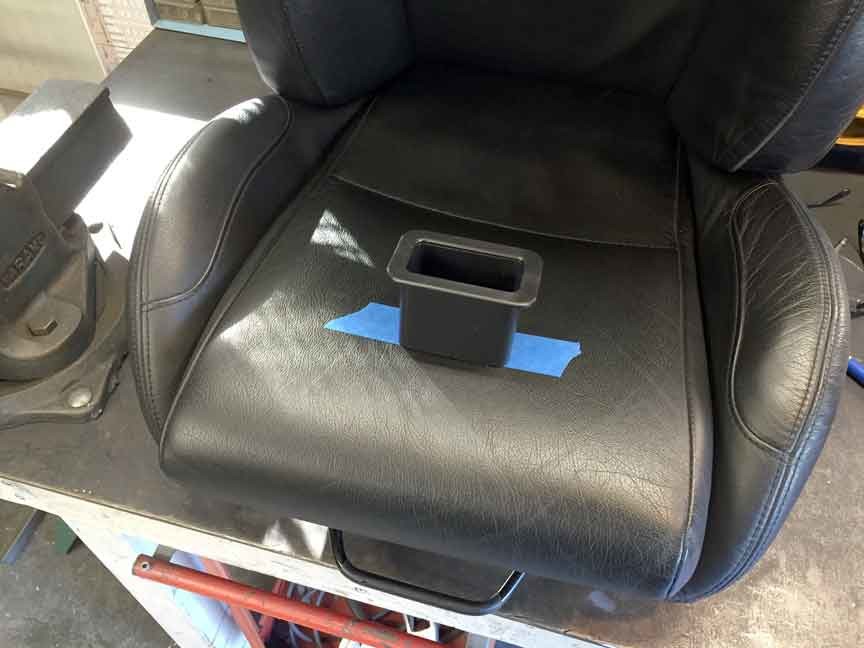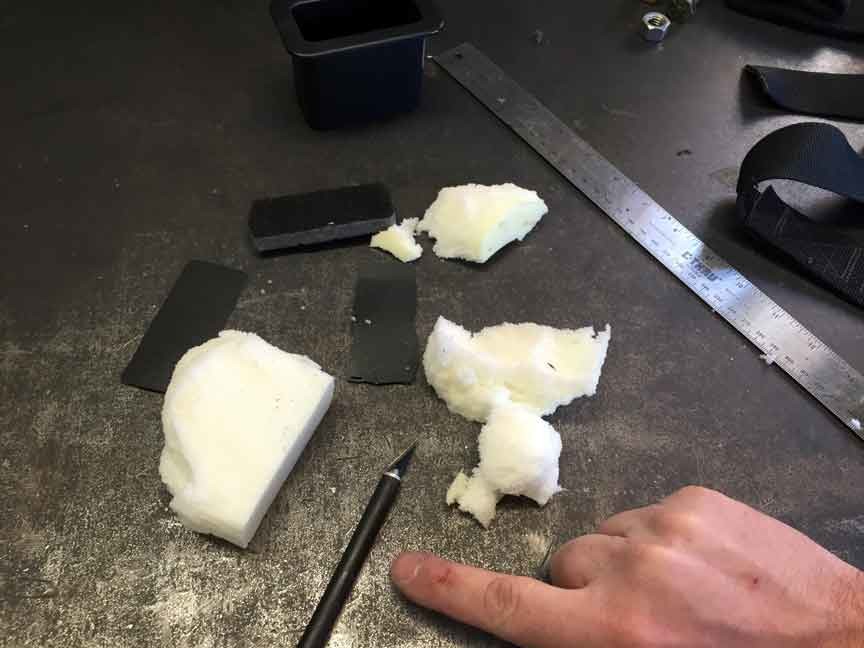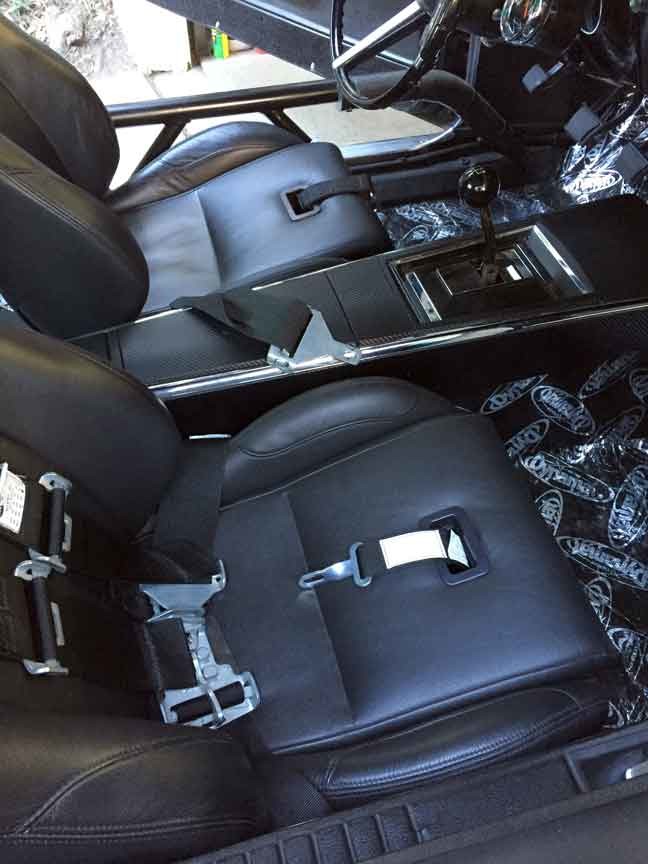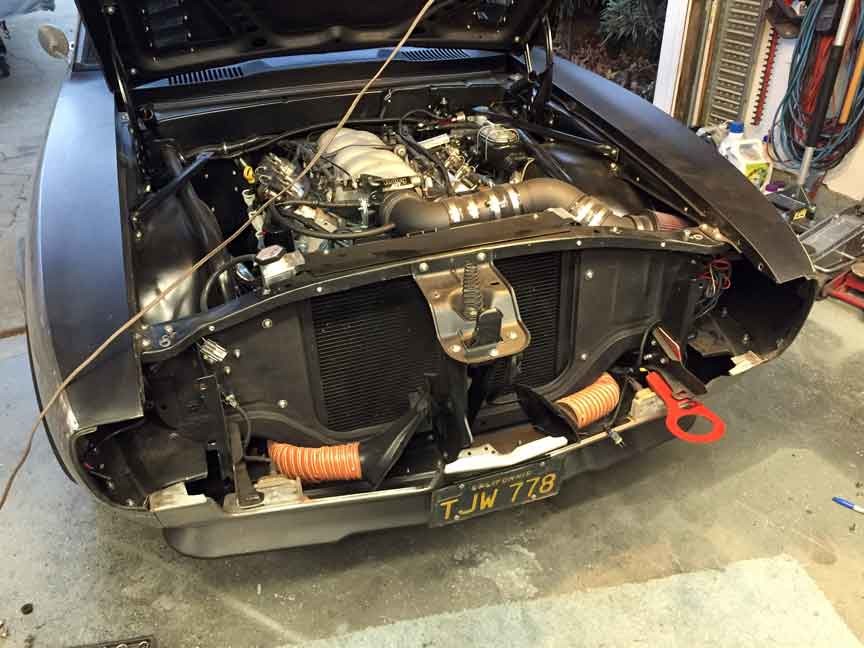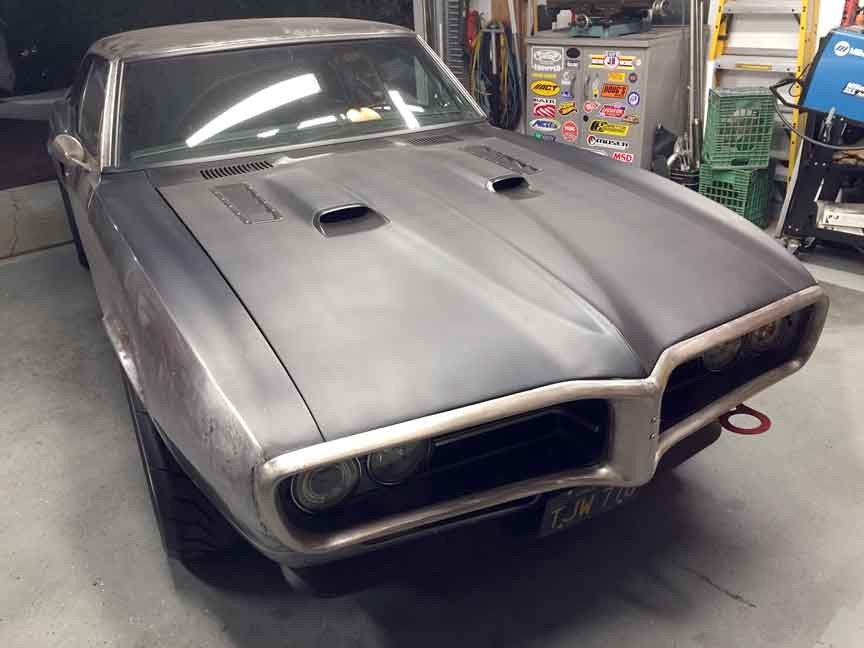 1-23-2016
I took my car to the track last weekend. Speed Ventures @ Fontana. After getting my trailer (stored 2 hours away), prepping my car, my wife even made a crock pot with pulled pork bbq sandwiches, lugging everything to the track, paying extra $$ for a ride along instructor, I got out on the track and literally 1.5 laps into it my engine puked oil. What tipped me off was the huge smoke screen I made as I came around a corner- I felt like I was driving the car from Spy Hunter. I immediately pulled into the pits and oil was trailing/ dripping underneath. Oil was covered in the passenger side of the engine bay, cross member, steering linkage as well as underneath. Fortunately, I still had oil pressure. Today I took some time to look into it further, and have concluded the following:

- catch can assy wasn't set up right/ working effectively to relieve crankcase pressure
- oil blew out past the dipstick tube
- very high oil pressure coming from engine

my oil pressure when I'm on it was around 80psi and that's with thicker oil (Valvoline VR1 20w 50. it's what my engine builder said to use) Today I put some thinner oil in and my oil pressure goes even higher. it jumps up past 80 when accelerating moderately (estimating around 85). Also swapping the oil will help tell me if the oil I'm cleaning up is from last week (dirtier, darker color) or it'll be very clean oil if it's still spraying out today.

I replaced the o-ring on the dipstick tube and revised the catch can assy and it should be good. it's a closed system now (was open before). I'm also going to look into an electric vacuum pump for the engine- something I can switch on for track days and leave off for regular driving. I'm also going to call Melling- the manufacturer of my oil pump and see what they say. I did a bit of research and it turns out that the oil pump used in my engine can have the spring swapped out. Now it has the heavier spring in it and the lighter spring will reduce about 20 psi.

Attached is a pic of my car at the track. Fortunately, the folks who do photography there (Caliphotography) caught me on the first lap, or I'd have no pics at all, ha ha.

Hopefully my next track event will be more successful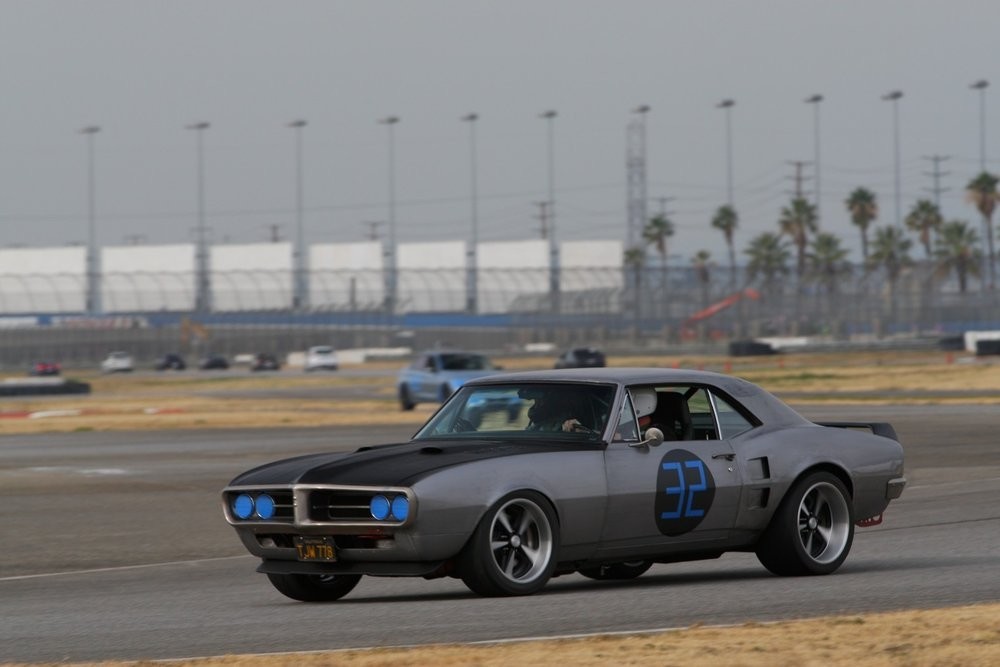 7-22-2017
Hey everyone, just thought I'd share this- the Hot Wheels 1:64 of my car is shipping and will be in stores soon, assuming I don't get there first to buy it, ha ha. It'll look like this