Builds
EVOMS 775 997.1 TT build by bonehead
By diyauto
You must be logged in to rate content!
5 minute(s) of a 20 minute read
EVOMS 775 997.1 TT build
Compliments of bonehead @ www.6speedonline.com
11-5-2010
Well, I've had this beauty for almost a year and half and have enjoyed every single minute of it (well, except for that Bilstein fiasco

...but I digress...). I've managed to keep her stock power-wise, always wondering what a little more power to an already phenomenal car would be like....well....I'm going full monte. Car is in the hands of the EVOMS crew in Tempe to get some 'tweaks'. Contacted Ian with the original intention of getting the 650 kit. Somehow, I was convinced to invest in the 700/720R kit......wait a sec....775? What the?!!?!?

(yes, Ian, I truly hate you

)

The 700/720R kit includes
-EVOMSit ECU Chip Switch - Utilizes "On The Fly Switching" with 2 X EPROMS
-EVOMS / SRE Stage 3 Clutch
-EVOMS High Flow VTG Turbochargers w/ Billet Compressor Wheels
-EVOMS ClubSport 44.5mm Exhaust Headers
-EVOMS ClubSport Intercoolers (charge coolers) w/ Silicone Boost Hoses
-EVOMS High Flow Silicone Turbocharger Air Inlet Ducts
-EVOMS Billet Turbocharger Boost Recirculation Valves
-Gaskets, Hardware & Installation Components

I already have a BBI Stage III exhaust with 200 cell cats which I plan on keeping. I may lose a touch of power running the cats, but I'm sure I won't notice.

The 775 upgrade includes

EVOMS ClubSport High Flow Silicone Turbo Air Inlet Ducts
EVOMS ClubSport HED Ignition Coils w/ Denso Platinum Spark Plugs
Bosch 83mm Throttle Body with Larger Intake Plenum
EVOMS Lightweight Billet Underdrive Crank Pulley
EVOMS EVT775 Software Calibration with Optional Dual Mode Chip Switch*
Porsche / EVOMS Vacuum Line Update Kit
Porsche Fuel Filter

In addition, getting stainless steel brake lines and a desperately needed brake fluid flush for more stopping power as well as the the GT2 slave cylinder conversion, which I have been waffling over for the last year. Trans is coming out anyway...so, I thought what the heck



Aside from the BBI Stage III exhaust, power is stock...for now.

Some pics from the shop

Coming off the dyno for a baseline run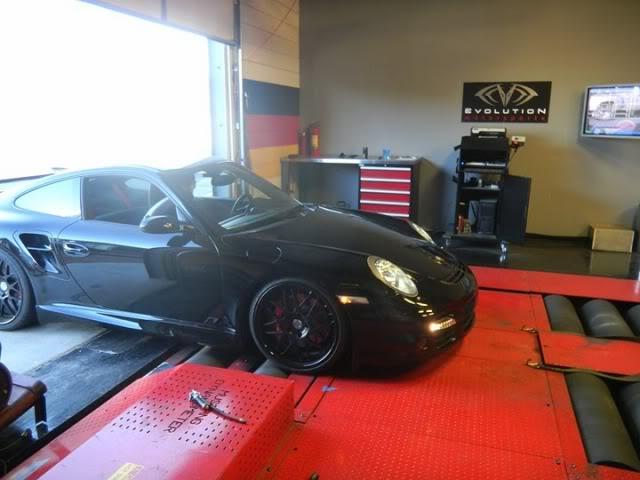 On the lift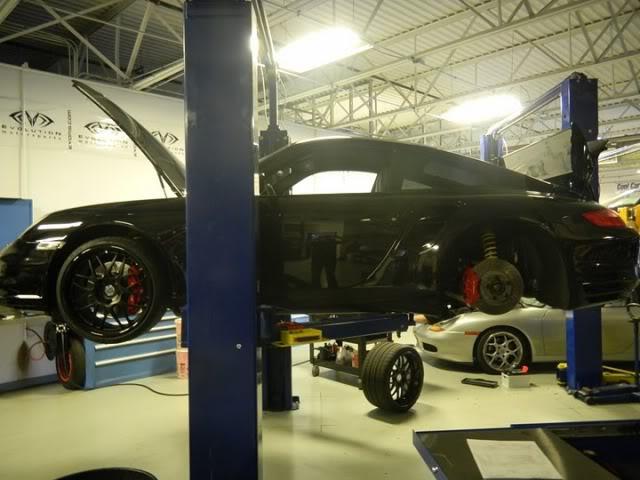 Baseline dyno (she's a strong one)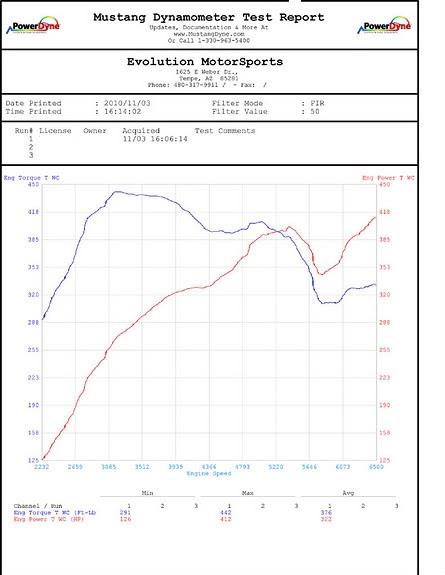 Baseline dyno



Either myself, or perhaps Ian, can keep the thread updated with the progress. Hope to get her back later this month....perfect temps in the desert for low IAT's

11-7-2010
Naughty bits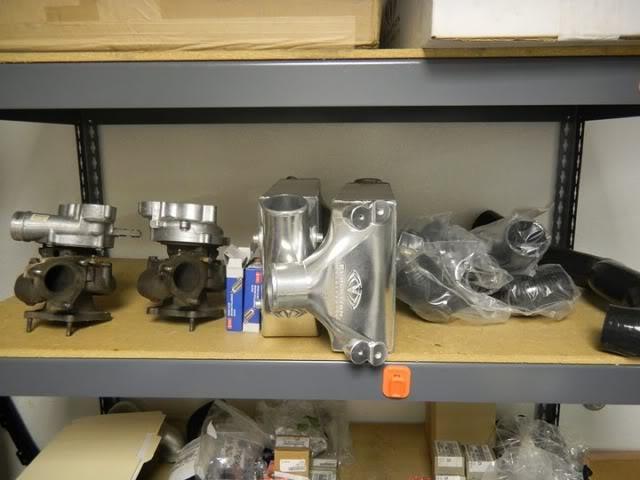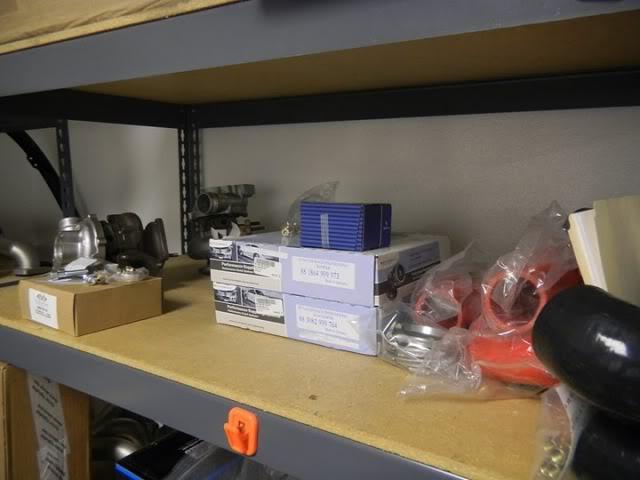 IPD Competition Plenum with GT3 TB's arrive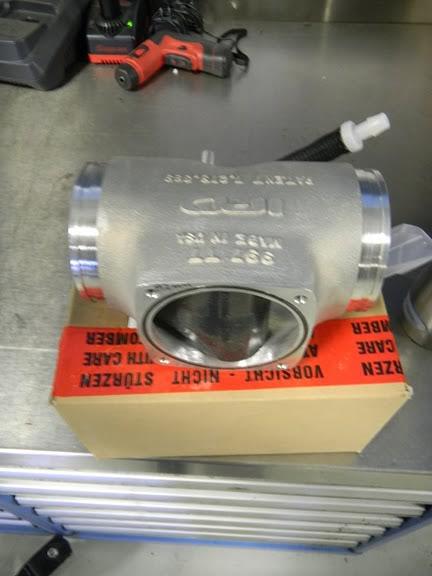 Clubsport IC's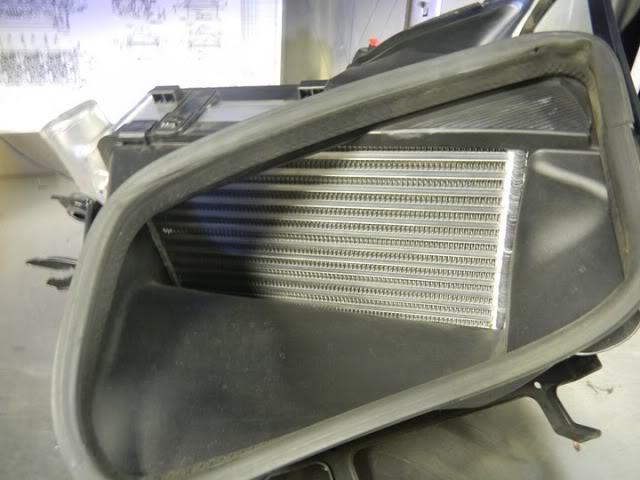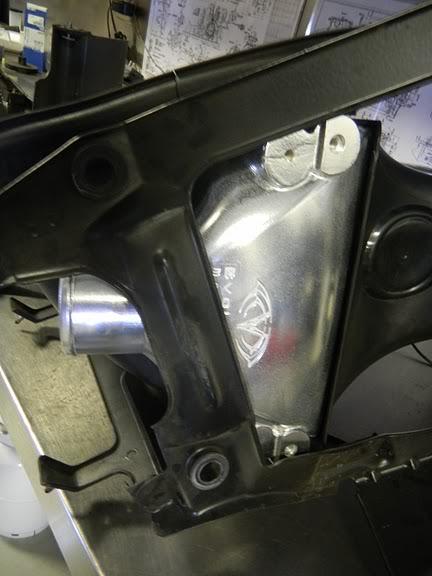 Stock Turbos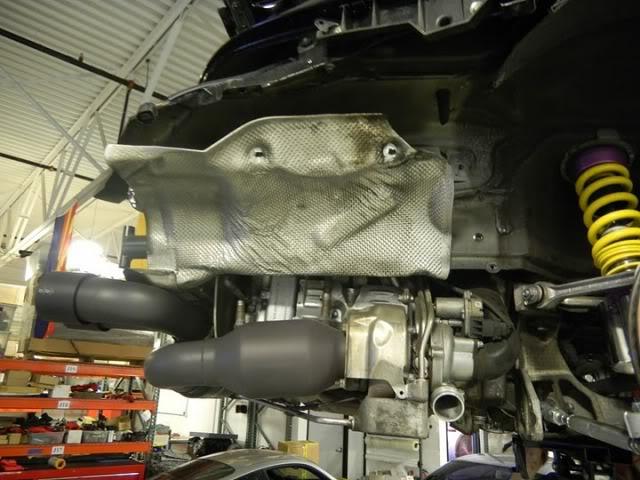 Exhaust off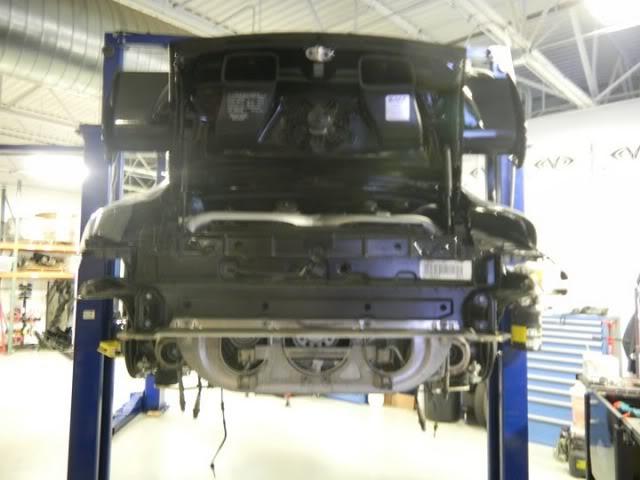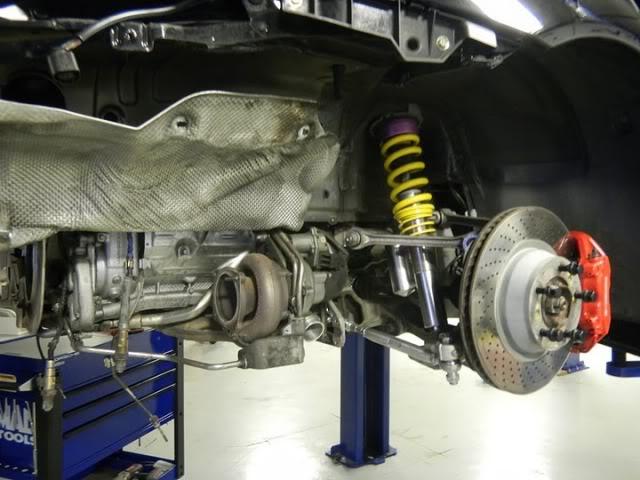 11-8-2010
Front steel brake lines installed for better stopping power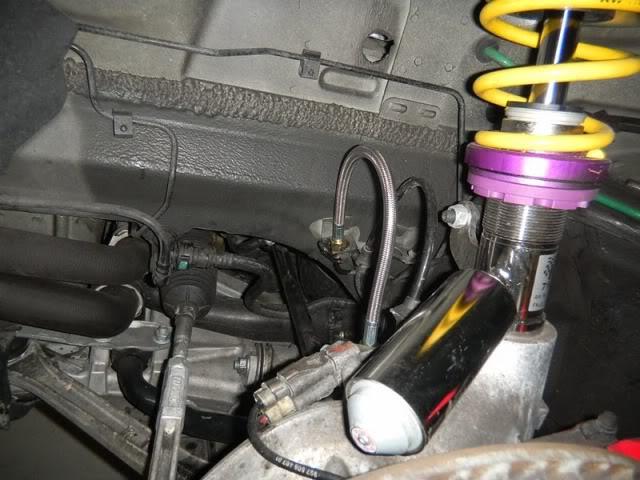 Rear brake lines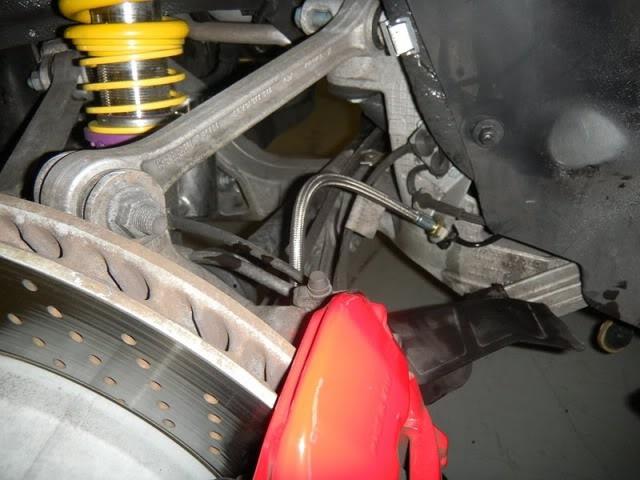 Preparing to install the IPD competition plenum/GT3 throttle bodies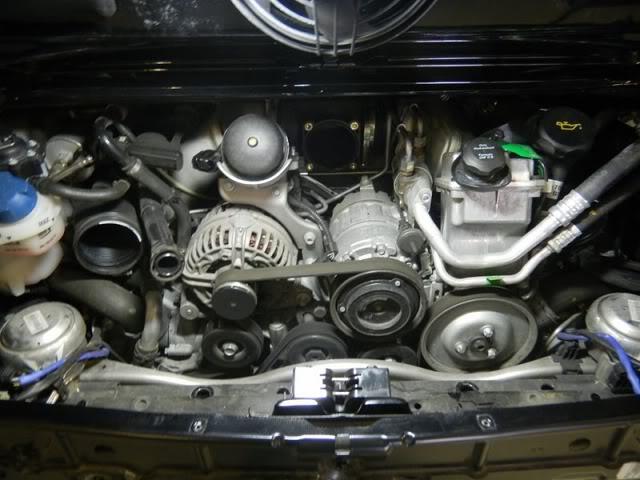 GT2 Slave, SRE Stage 3 clutch and transmission installed