NOS 914-6GT Flares!!! by racerbvd
By diyauto
You must be logged in to rate content!
NOS 914-6GT Flares!!!
Compliments of racerbvd @ 6speedonline.com
10-13-2004
I just picked up a set of factory, NOS GT flare for my 914-6, SWEET!!!!!
8-30-2005
Gave myself a set of 930 brakes for the car to myself for my birthday last week, i-Systems (the engine builder for Klub Sport on the HSR series) has the twin plug 3.0 built, know that I desided to stick the Weber 46s over an Electramotive FI system, it should be on the dyno the end of the week

1-1-2006
Sorry it took so long.
Well, it has been a long time in the making, but the twin plug 3.0 for my 914-6 GT clone is finished!!! The tranny is next (I'm still searching for a LSD) and I need to hunt out all the other bits that that go with it. Stratton Motorsports will be adding the factory flares & painting it next month, taking the 914-6 dash to be powder coated next week, the 930 front susp has already been coated (still need 930 backing plates) and need to get the Konig seats recovered.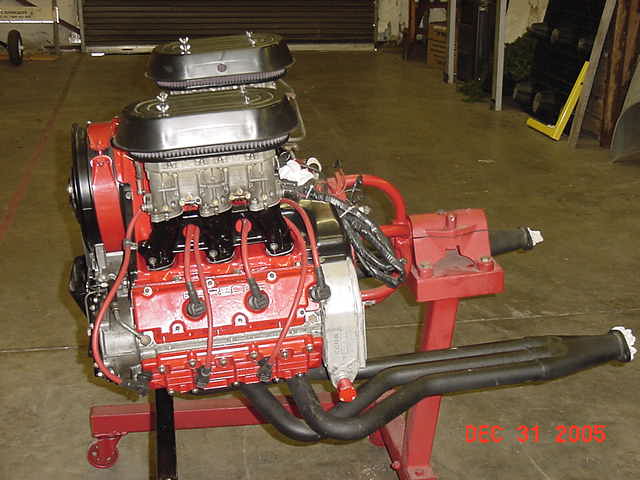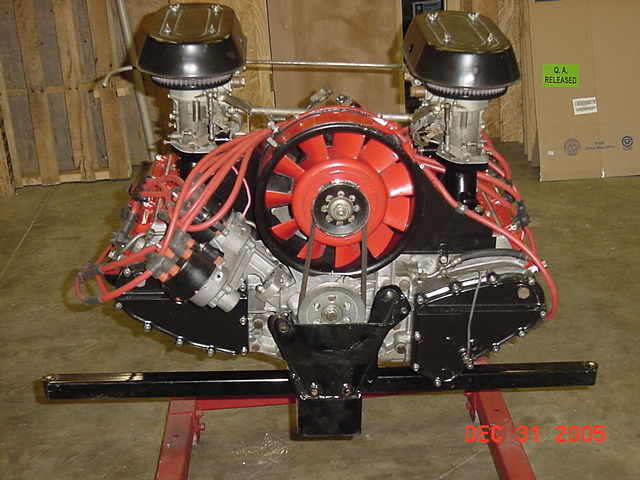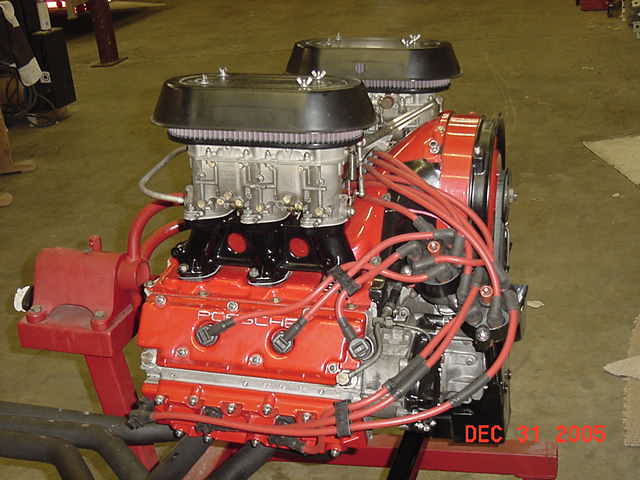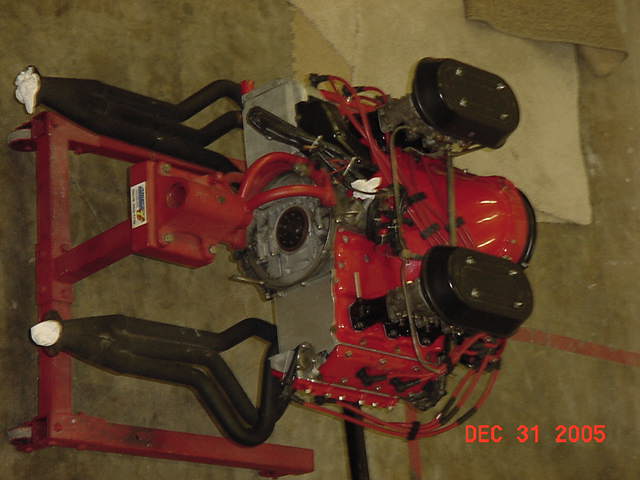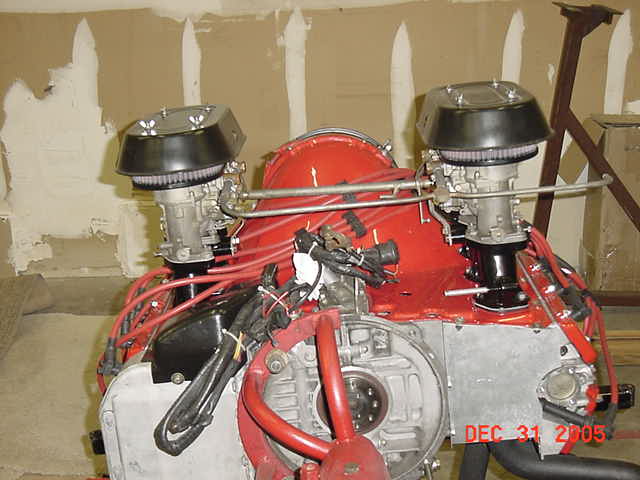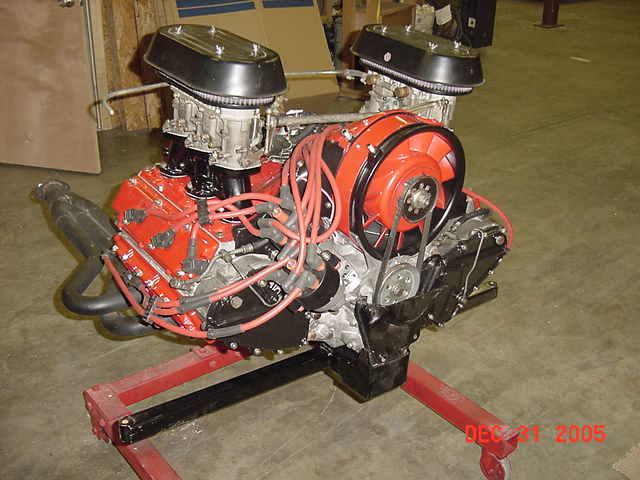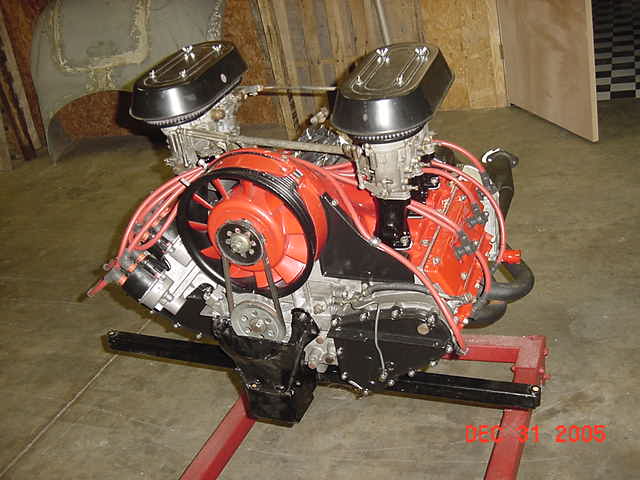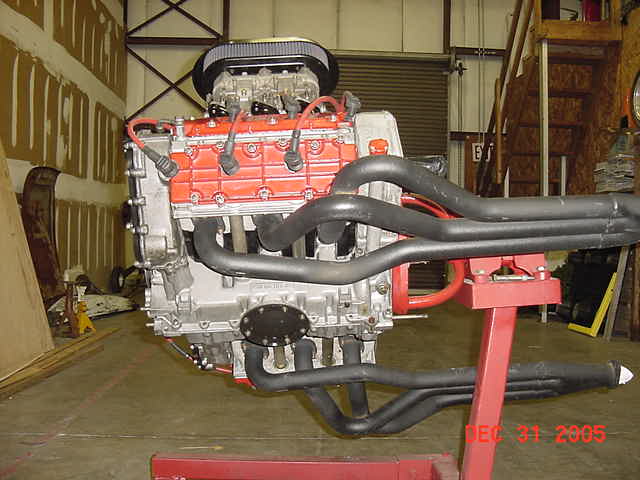 4-5-2006
I'll do them as we go, Gary from Stratton Motorsports hurt his hand when a cutting disc exploded, cutting his hand.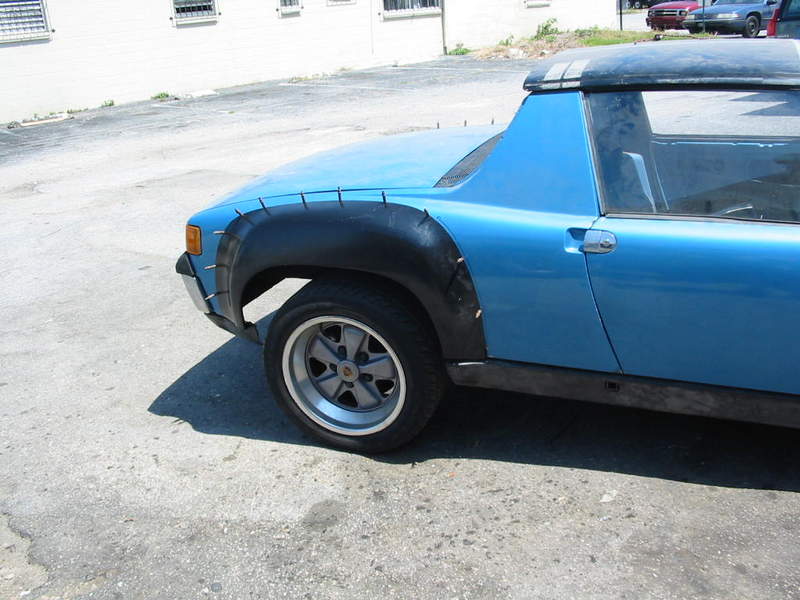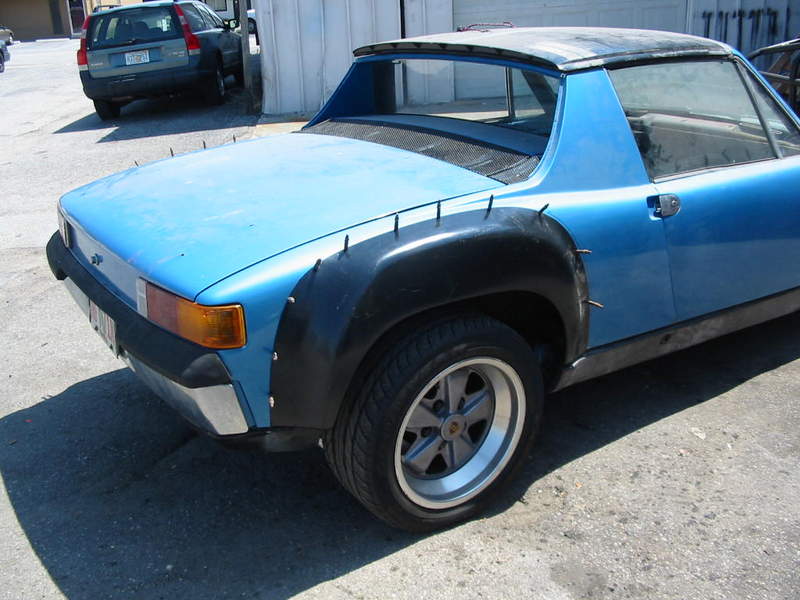 4-13-2006
Latest update from Stratton Motorsports!!!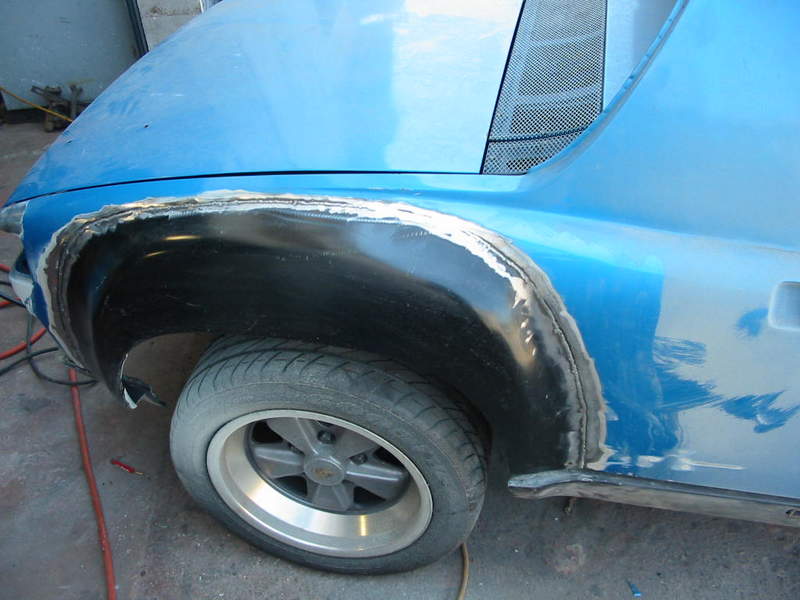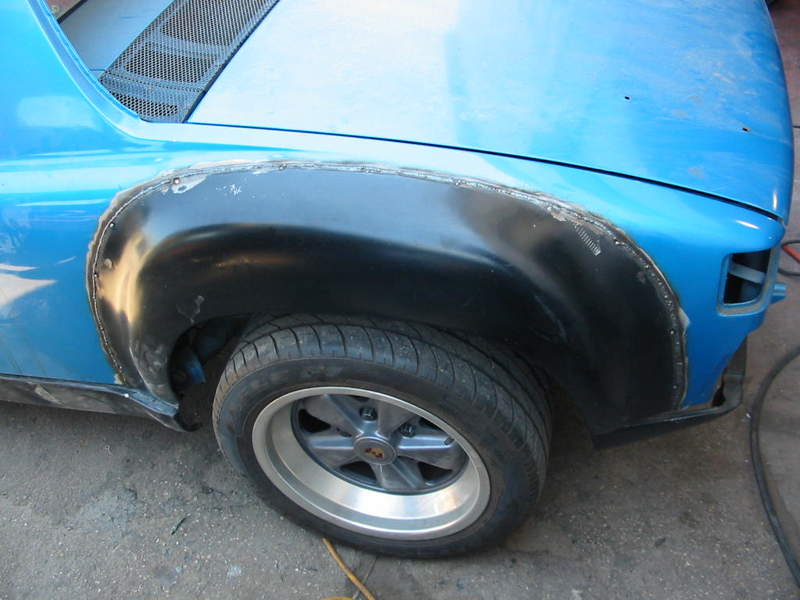 4-21-2006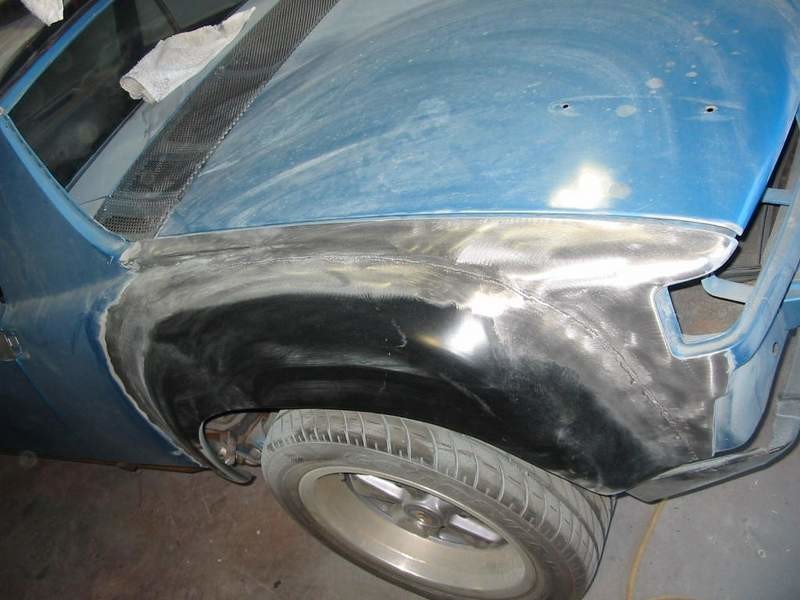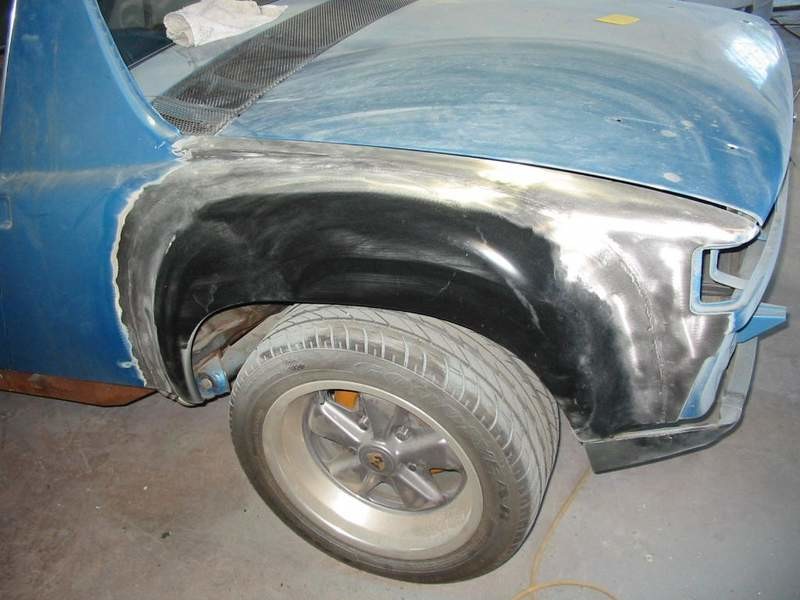 5-25-2006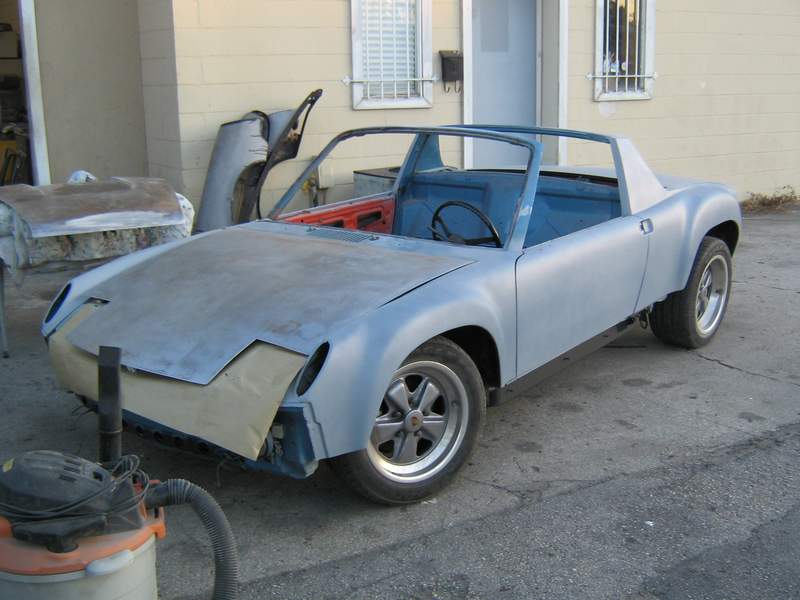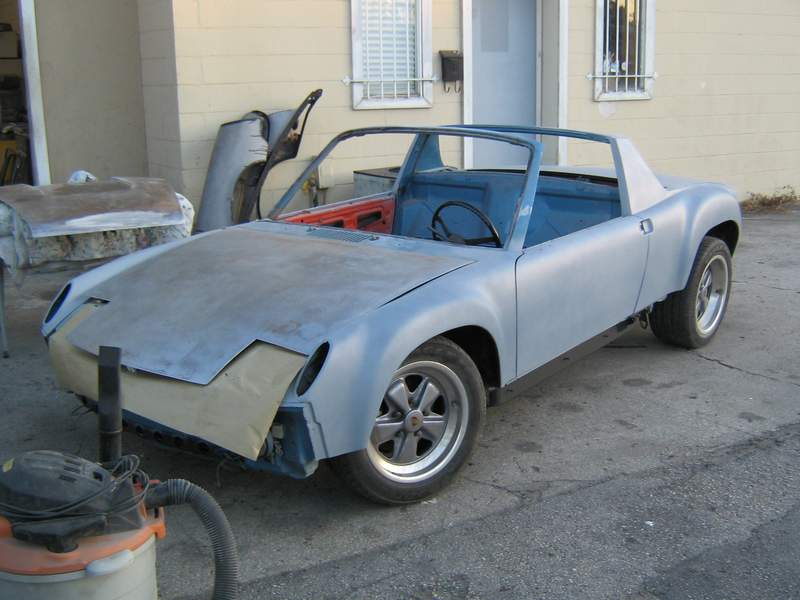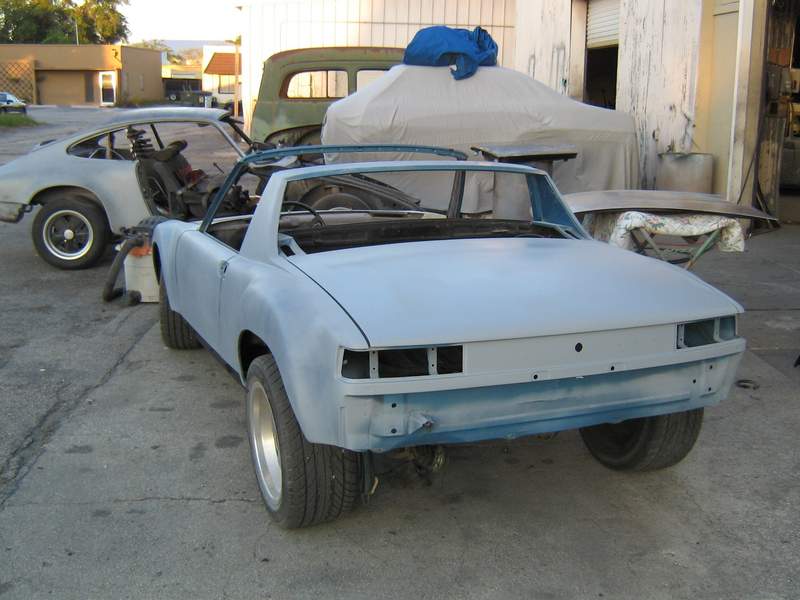 10-26-2006
My 914-6GT clone is getting closer!!!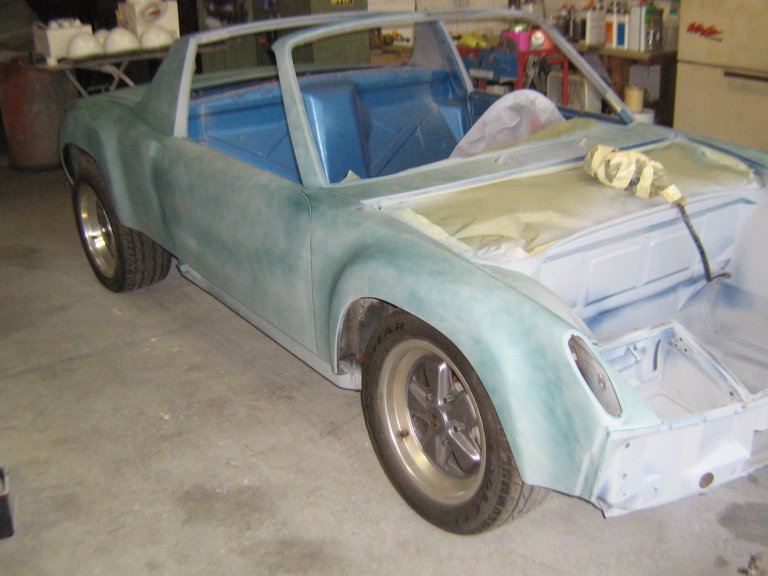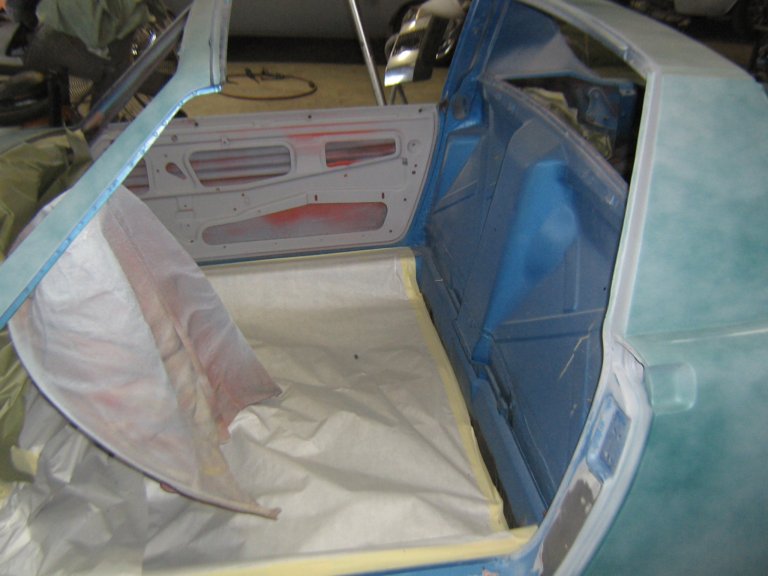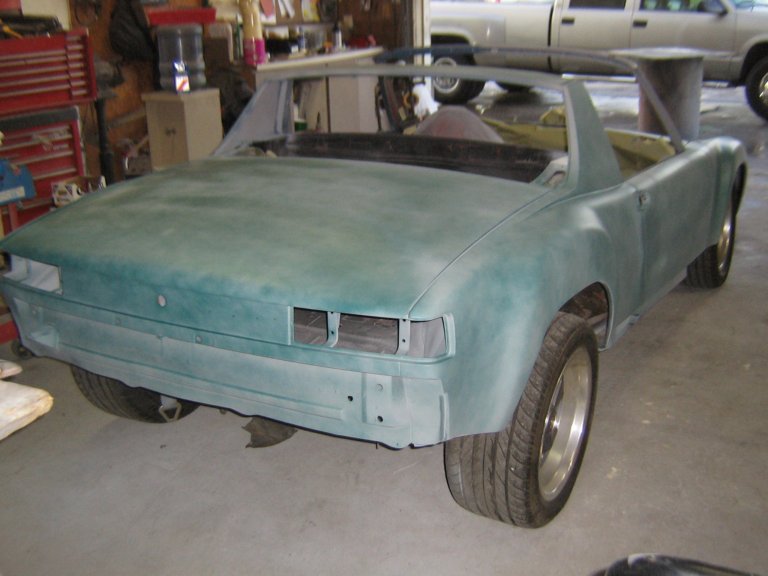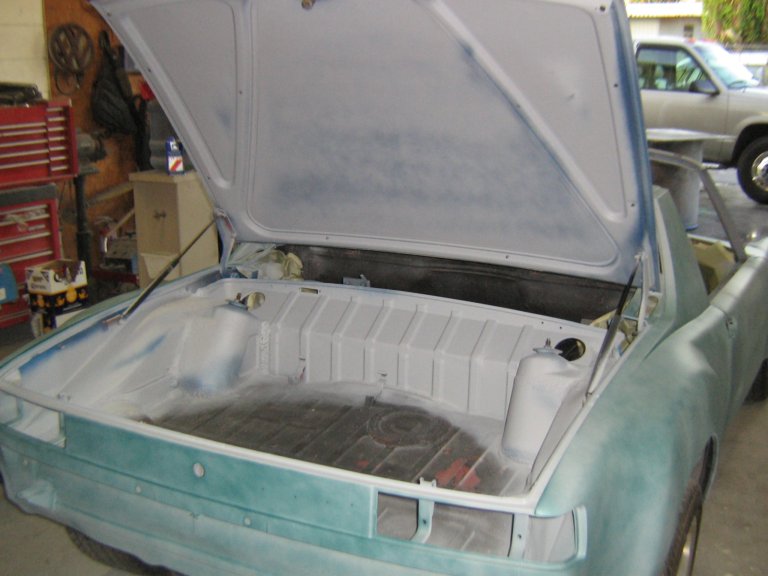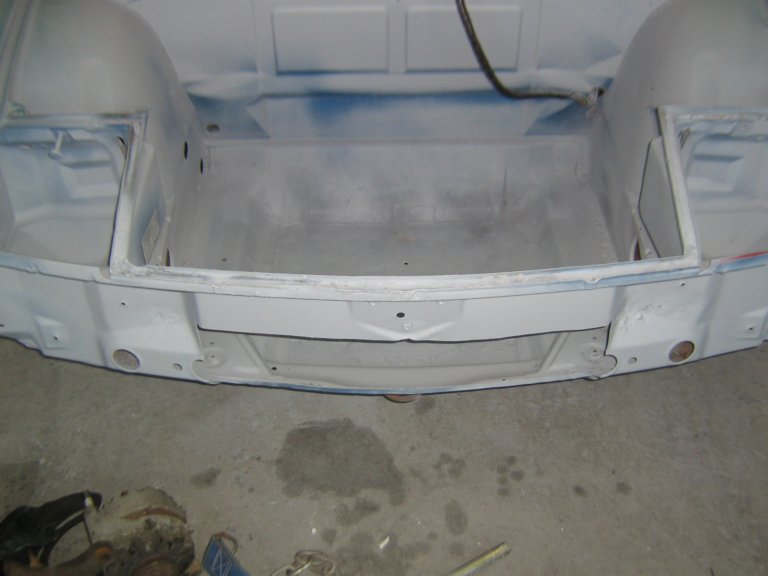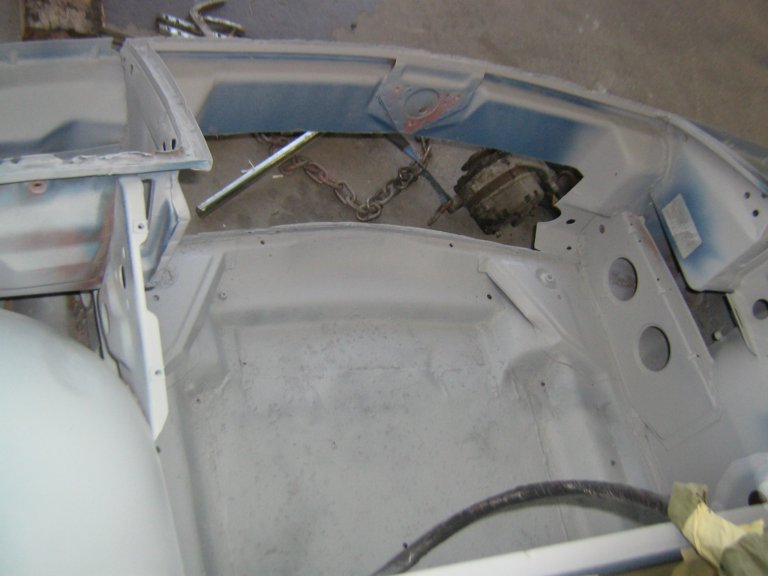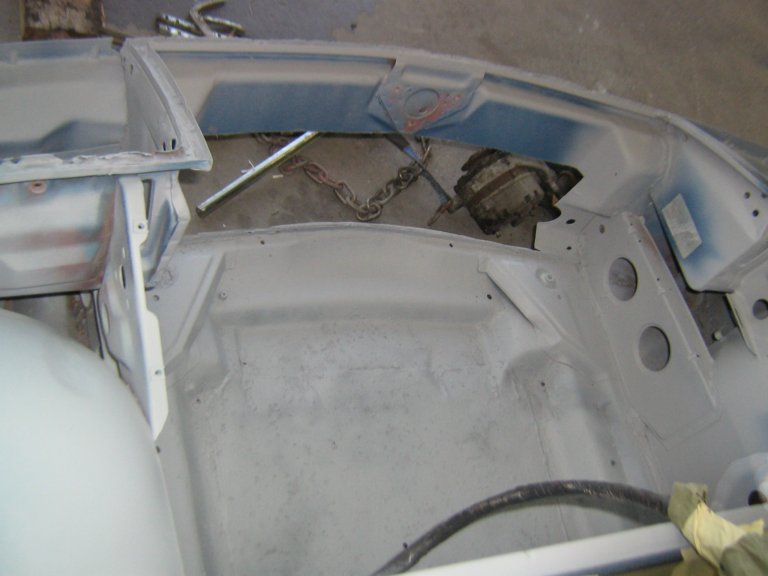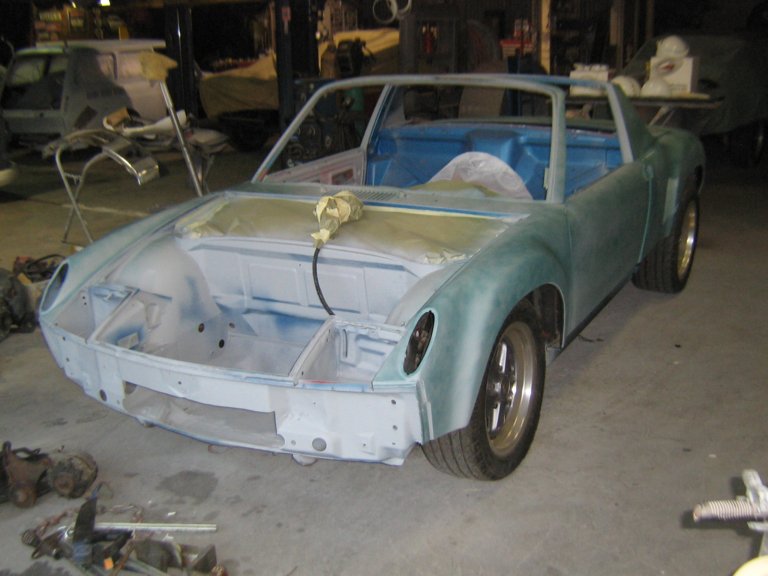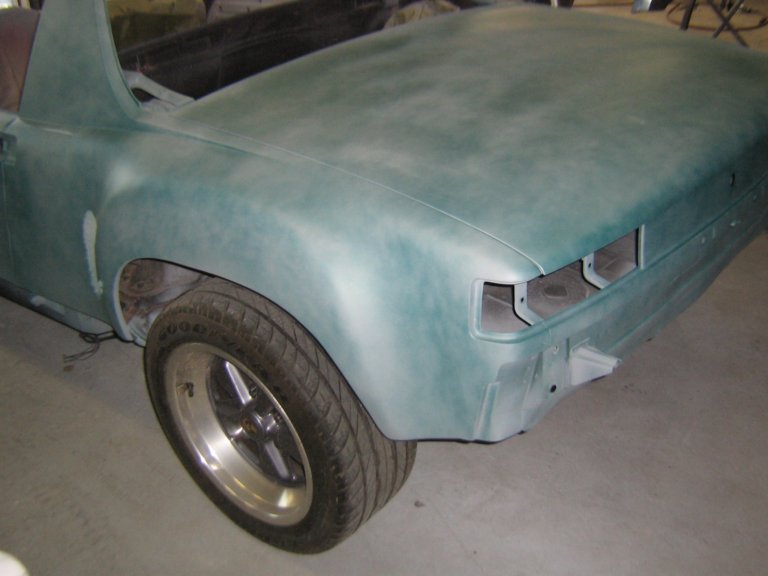 2-22-2007
My 914-6 GT clone is getting closer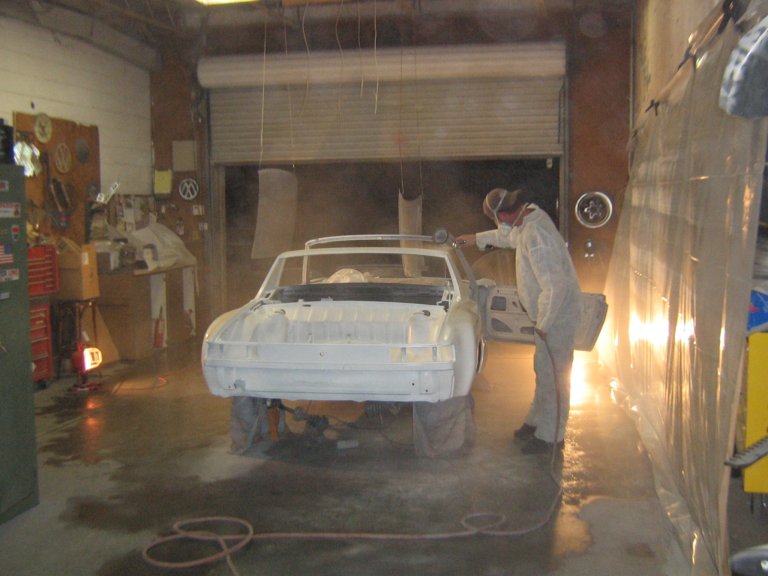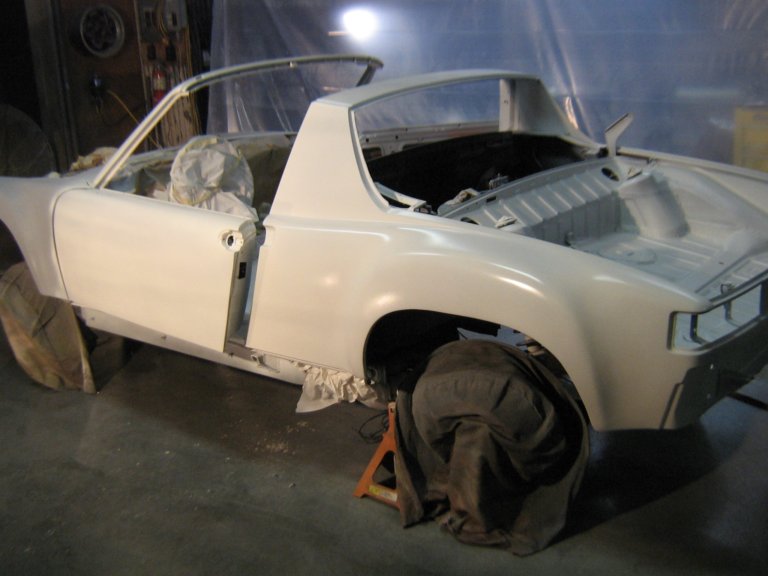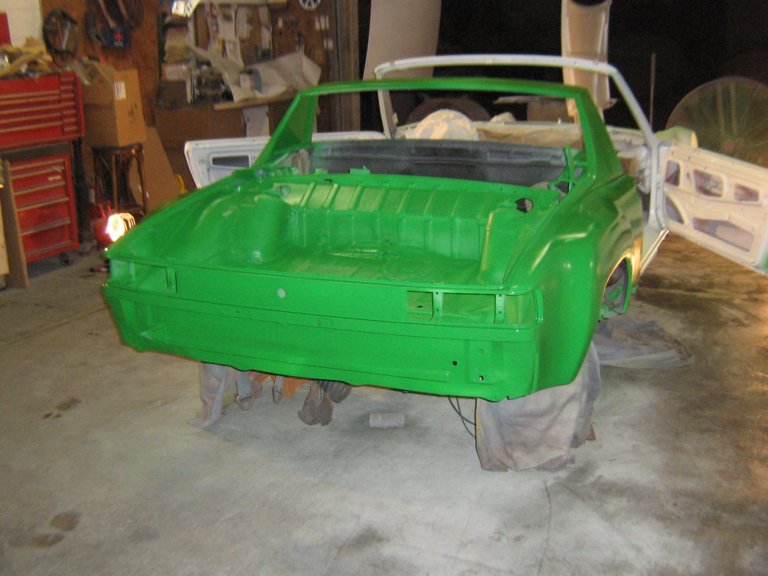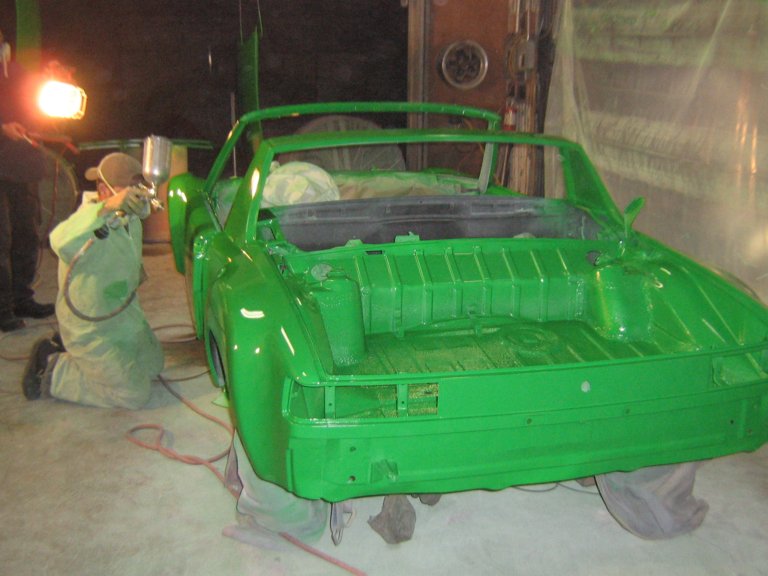 2-26-2007
Thanks, this has been a long term project to build my ideal 914-6!!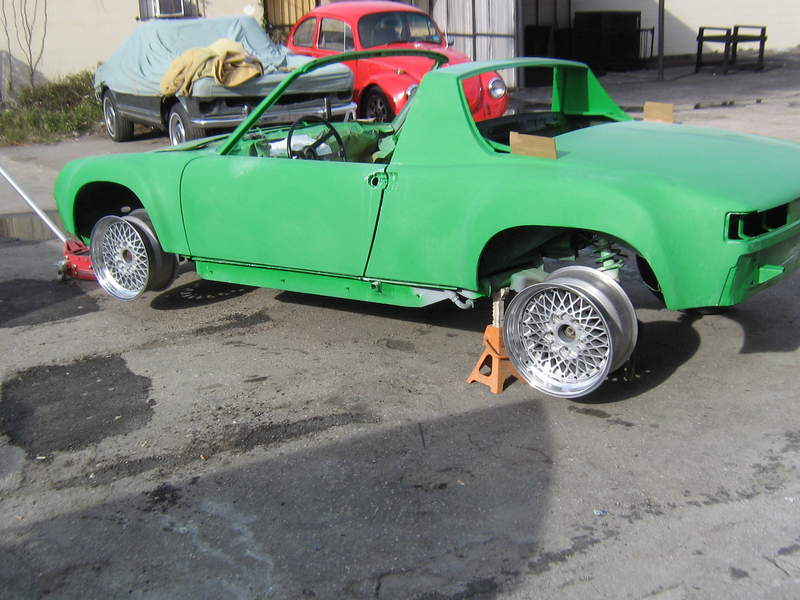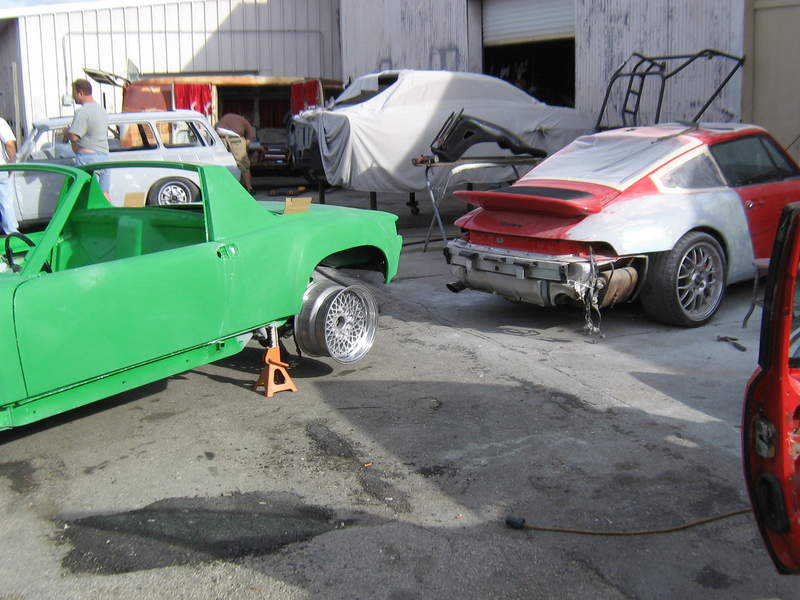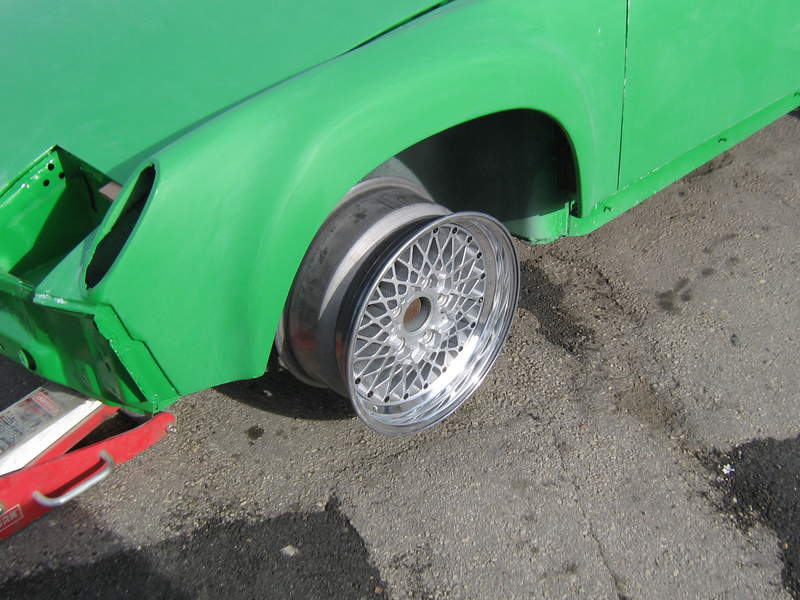 3-7-2007
Let the rubbing begin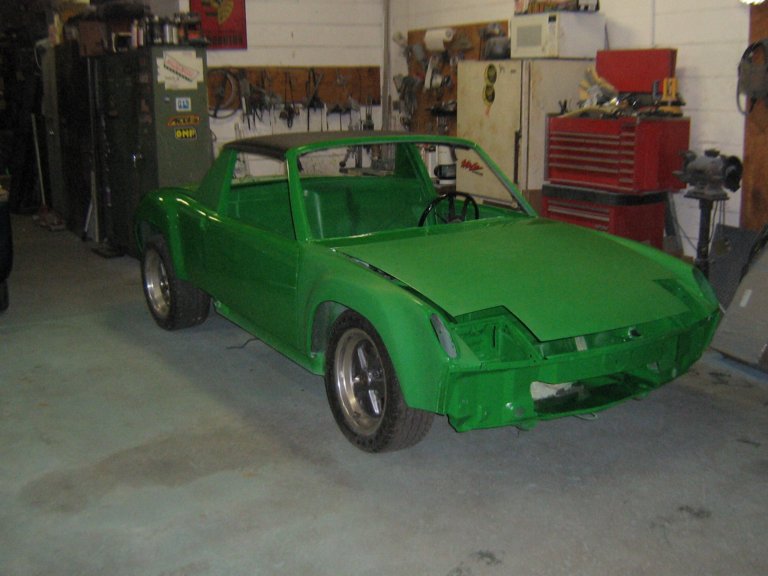 5-20-2007
Getting closer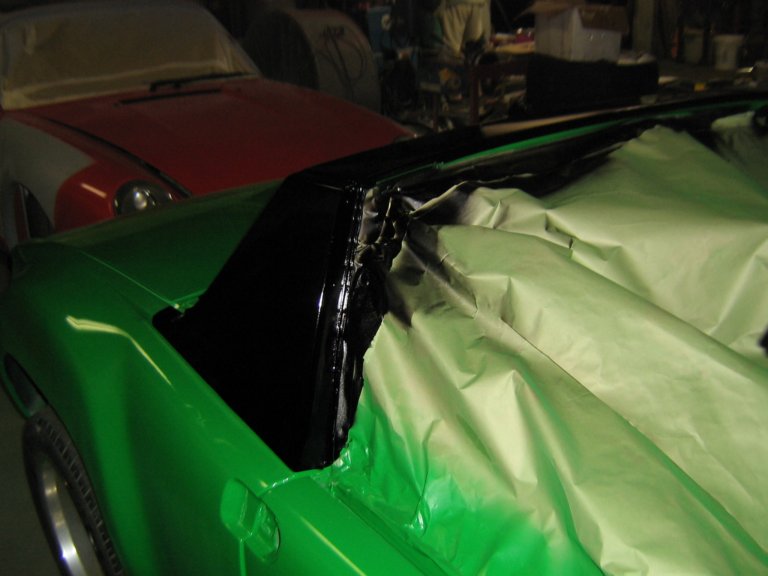 7-9-2007
I just picked up a NOS factory LSD for a 901, with any luck, I'll be shipping the tranny tp iSystems next week to get that part going (he also built the engine and was building the race engines for the Brumos 59 914-6 and Klubsport too) then, just need the time to set it all up & put it together


My 76 914 2.0 was left to me by a friend who passed too young too, and that will be started in the fall.
12-17-2007
Well, it was stripped back downn to bare metal as an area kept lifting, and now has been repainted, but a couple of Cup Cars had a few boo-boos on the track, so the teener is on the back burner right now, again. I did get my 9X15s back from being refined

but am up in the air on using my 930 struts with 22mm T-bars or go to coil overs. This is also my busy time of year, and the garage I'm building at home is way behind, so I'm not rushing it, as I missed my Rennsport deadline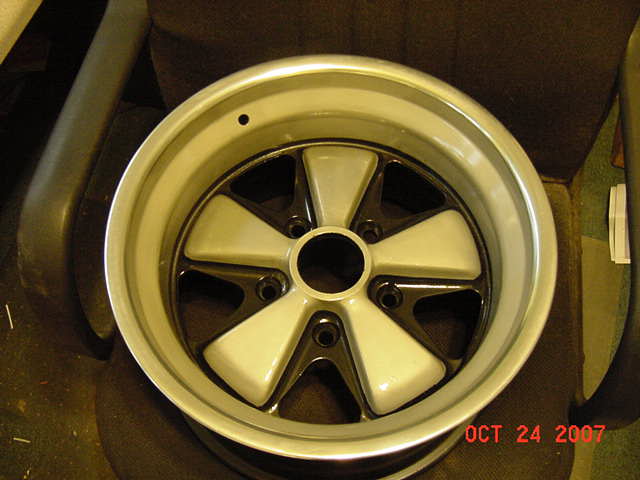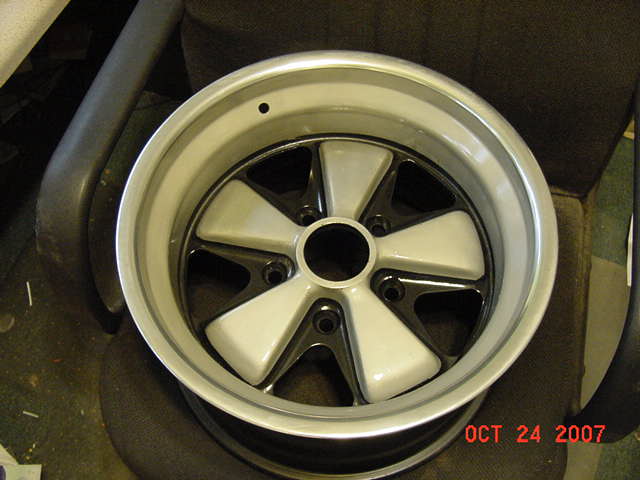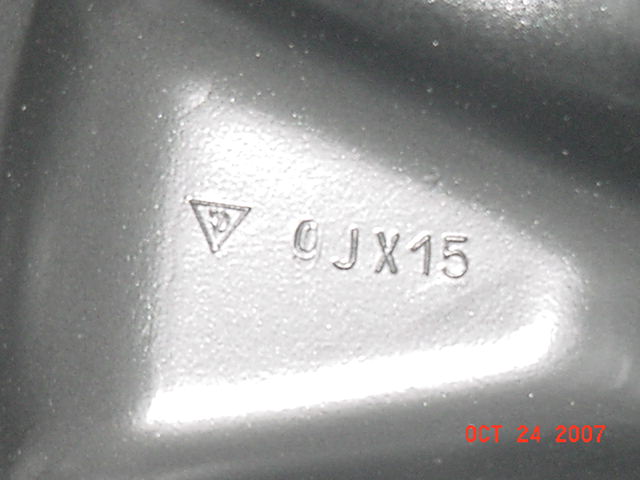 1-23-2008
Looks like it is just about finished!!! Final buffing this week!!! Pick up next week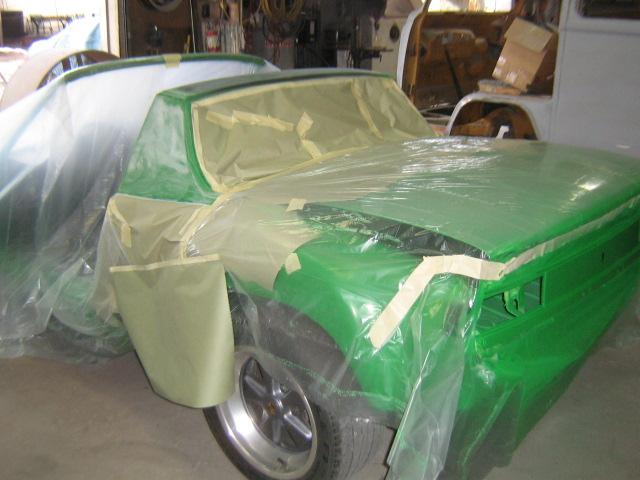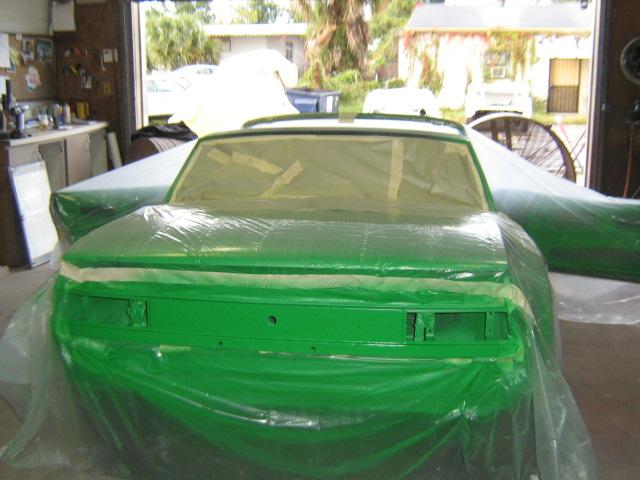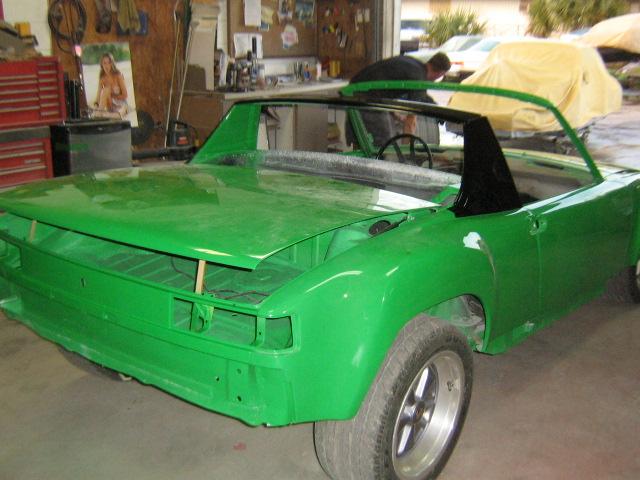 Thanks, this has been a long term build


I just posted as close to a start to finish (when ever that is) pictures on my yahoo group.
http://autos.ph.groups.yahoo.com/gro...ed?b=1&m=t&o=0
2-1-2008
Go ahead & join, I'll be using that to keep my projects updated

and maybe my myspace account & 914world blog.
Picked it up from Gary today, looks sweet, now I just need to gather all the trim bits & int to start reassembling it

My 914-6GT clone back from paint & body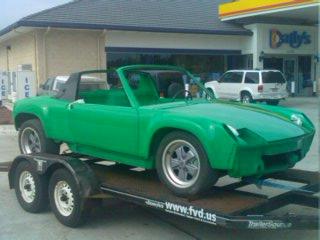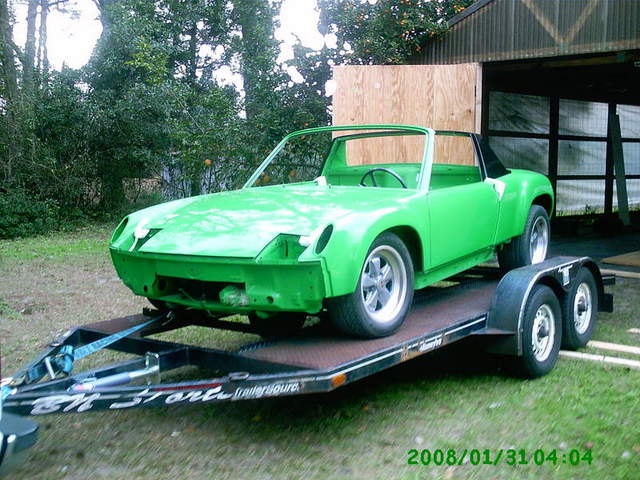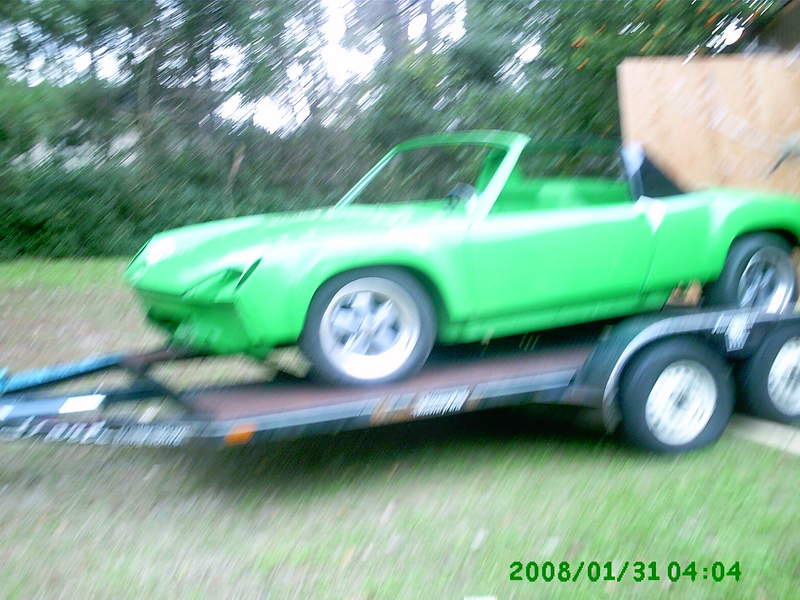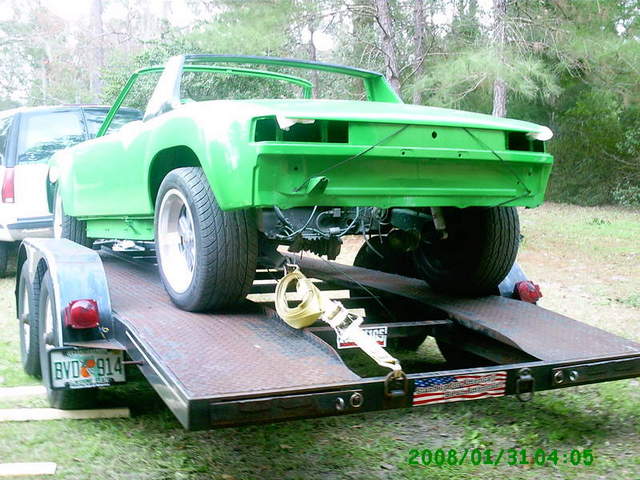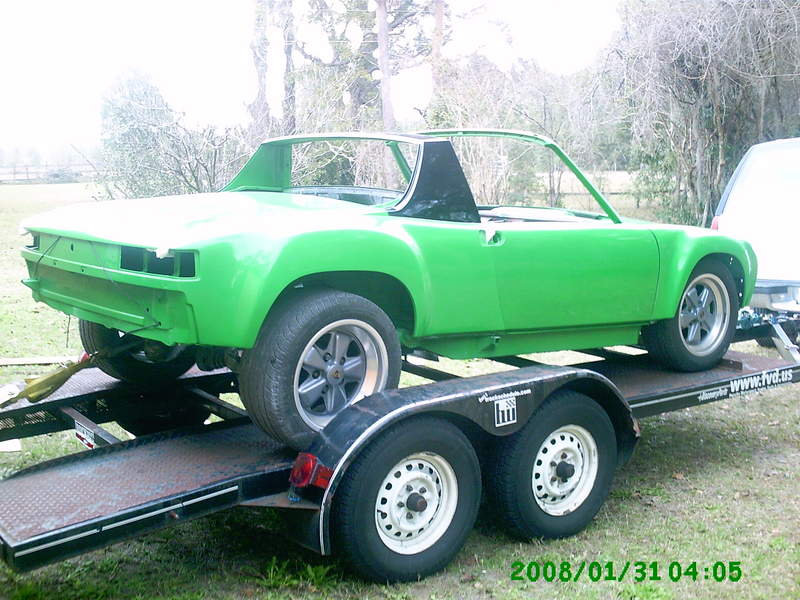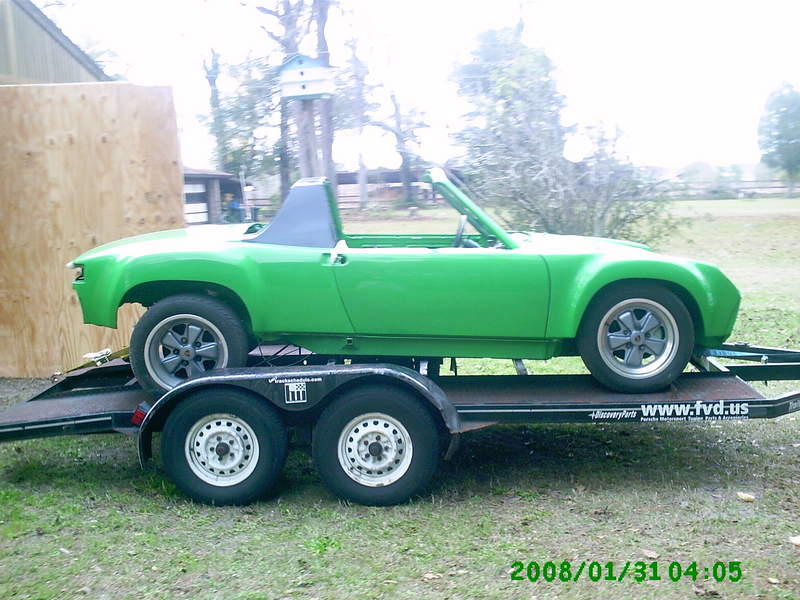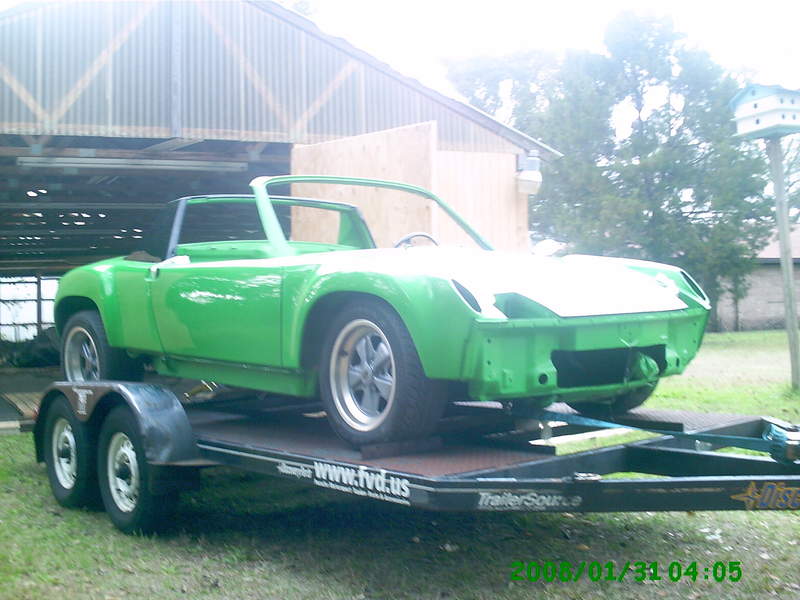 3-12-2008
I got my bumpers back today

Boy did they come out sweet!!!
Both are steel, front is cut for my RSR cooler and boxed so no air flow loss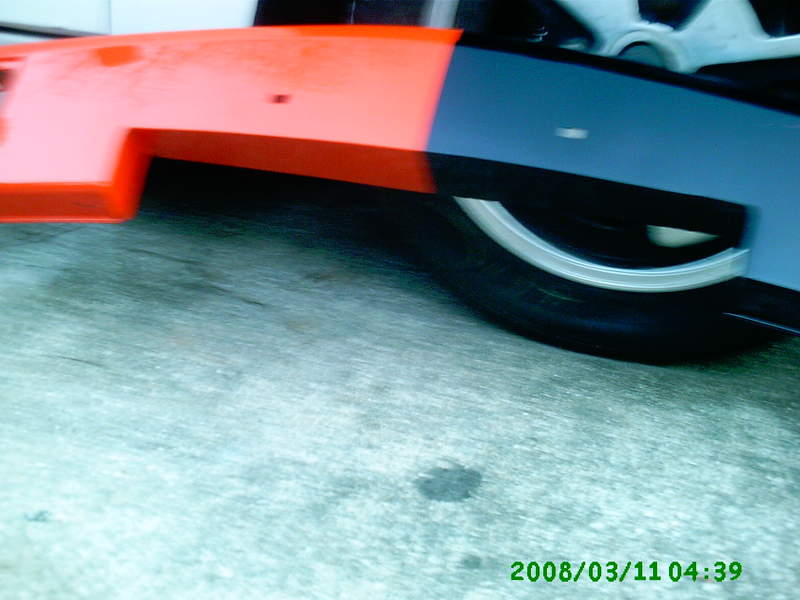 1-3-2009
The tranny is currenly being built with a billet inter plate & sides, as well as a factory LSD, i-Systems is gearing it to match the 3.0 they built & tuned on their dyno. Little by little, it gets closer.
7-9-2010
My tranny is being matched to the dyno points (same builder) and the secret is cooling to save the gear box. I won't be launching this, as she has 9X15 Fuchs and I don't want to break anything, as I have over built. My guy is the one who builds Klub Sports engines & trannies, so he knows what works.. Another buddy of mine that about the 986 box, but he passed before he could do anything



You should tell the owner that you would do the parts if he wanted to "learn" the 986 tranny conv. then if he figured it out & it works, he has a test mule to show..


Good Luck..
6-16-2011
I'm still working on it, but been dealing with some health issues that have slowed down all my projects. Right now we switched gears trying to try and get the matching numbered 914-6 restoration finished for the PCA Parade Concours in GA this summer.. And I have switched directions a few times again too.. I still eed a few things to finish the int, and all that is really left it to put it all together..



http://www.facebook.com/media/set/?s...2.186854959512


http://www.facebook.com/media/set/?s...0.186854959512