Builds
C6 Turbo 944
By C6TURBO944
You must be logged in to rate content!
6 minute(s) of a 6 minute read
- Instagram: C6Turbo944 -
This build is the first of it's kind. A riff of what was said couldn't be done. It has been said that only C5 corvette parts could only be used in the 944 chassis... that has been done and now it's time to up the ante!
I started with a 1986 Porsche 944 Turbo (951) with a MINT body and bones (faded paint though). No rust, do damage, no addict reports... A VIRGIN! The burgundy interior was a 7:10 but still pretty good. She came complete minus and engine block (so obviously she was non-running) and destined for the crusher as she was sitting at a scrapyard. Picked up for $800 delivered, after a lot of negotiation. I had absolutely no need for this car. Absolutely no plans... I just couldn't bear to let another 951 get tin-canned!
For a non-purist, such as myself and a four-time 951 owner, the idea of going back to stock was not a financially enticing nor a joy bearing thought. I played with the idea of a 5-cylinder AAN or 07K swap [what the 944 should have come with!] but one day, working at a local GM performance speed shop, a rod-knocking LS2 (6.0L aluminum GM V8) was offered to me if I rewired a big-block jet boat... the deal was done and that's what started everything you're about to see!
This build has been 3-4 years in the making. Lots of planning, research, and parts gathering. The #1 goal was/is to build the wildest car on an unbelievably small budget. A lot of buying and selling has and will continue to happen to keep the final out of pocket cost to a minimum.
I quickly came to realize that after building the V8, this LS2 would far exceed the reliability of a factor 951 rear trans-axle. So I started looking into the C5 transmission route. I quickly realized that the whole idea was going to be difficult and a fairly large pain in the rear. So I thought, "let's go big or go home!" I started searching on Facebook marketplace, eBay and local speed shops for all of the parts I would need to complete this massive task.
As of right now (10/9/2020) the car sits with the drive train in the mock-up phase. The floor from right behind the front seats all the way to the back of the trunk is 100% cut out and removed. It is so chopped up, it's virtually only worth it's weight in scrap metal right now (lol)! The 944 tear down/modification process officially started April 2020
to continue... Over time, I've been collecting parts on the the cheap cheap. I found a C6 Z06 torque tube (that I have chosen to not modify in anyway) for, I believe, $200. Later, I found a C6 rear sub-frame with diff, suspension (mostly complete), axles and brakes save the calipers for $400. I stumbled across a C6 T56 trans and base torque tube for $1000... later I found out that the torque tube shaft was VERY bent and I got "shafted" on that deal... but at least it came with [one of?] the most sought after OEM differentials for the C6. Later I had to order upper control arms from Ebay.
Then came the point where I had to figure out how to mount the sub-frame to the Porsche body. I could buy a c5/c6 sub-frame adapter kit for a bazillion dollars or I could do a ton of mathing, bending, welding and sweating to make my own apparatus to accept the sub-frame but one night, a damn good idea came to me (if I may say so myself)! So back to Facebook Marketplace I went ... but didn't find what I was looking for. Ebay, found it but damn... expensive ($800). So what is it that I was looking for??? I was looking for an actual gosh darn frame! Not cheap but easy because it's already built to accept the sub-frame and we all know FOR SURE it's strong enough to do the job! Then it happened... I saw a C6 Grandsport on Facebook Marketplace being offered for PARTS ONLY. I quickly messaged the guy and asked how much he wanted for the frame. He got back to me an hour later saying, "sorry man, I just sold the whole thing to a guy yesterday". My heart sank, as these kinds of things aren't easy to find. Junk yards don't normally let you take frames like this. But to my surprise, he messaged again and said, " I can ask the guy if he still has it and to call you... what's your number?". I gave him my number and 3 hours later I got a phone call! The new owner of the C6 chassis said he was going to scrap it in two days. I said, "I'll give you $50 if you let me come over and chop your Corvette in half (to take the frame)". The deal was made, I snagged the whole fuel system while I was in there for cheap (double score!) and i'll tell you what, that was the 3 itchiest following days of my life! Was it worth it? Absolutely.
These photos are not in order yet.. but here's a flavor of what's happening.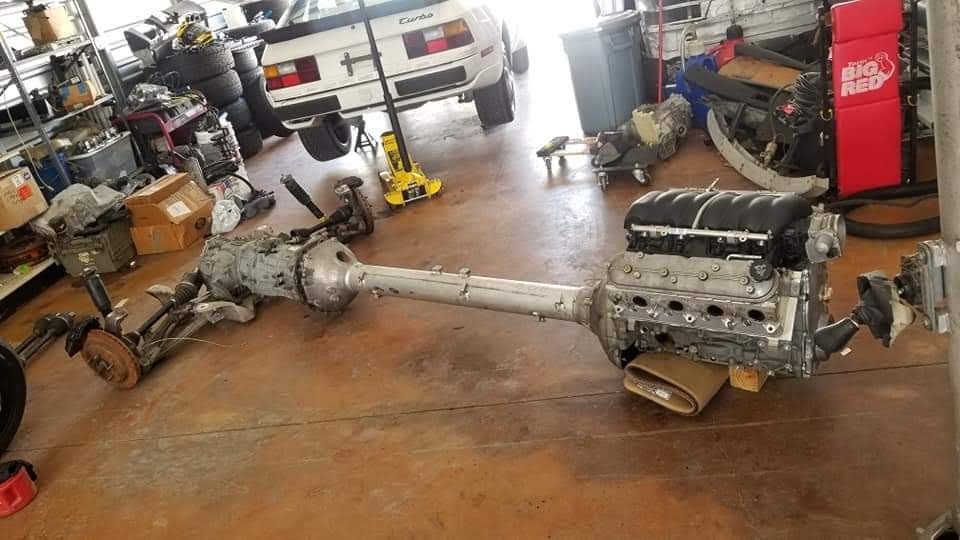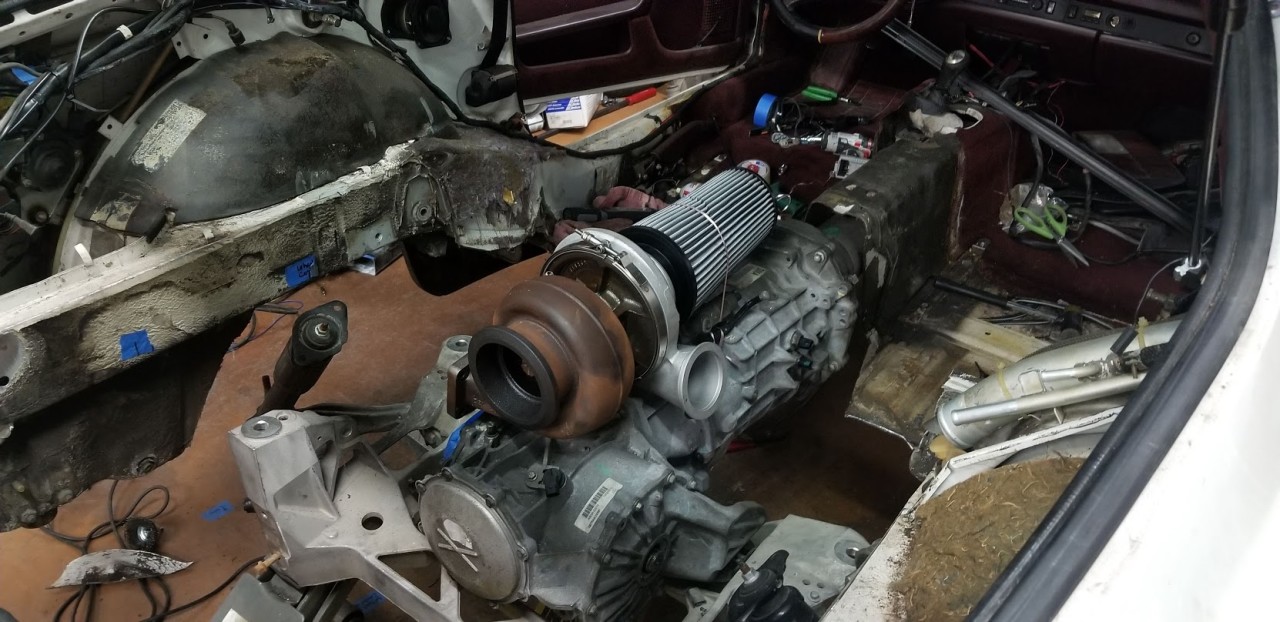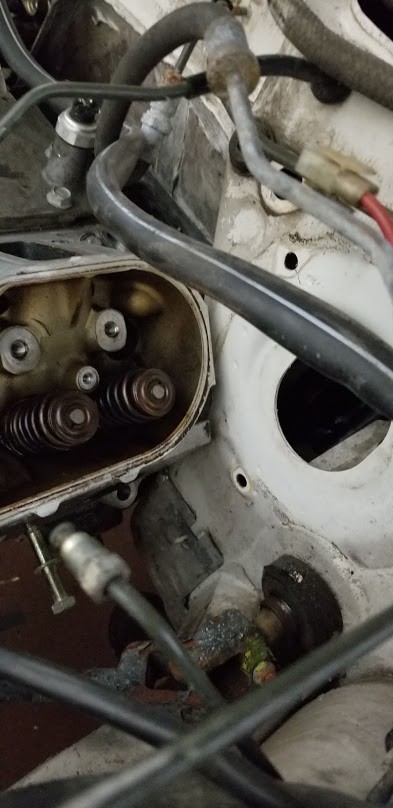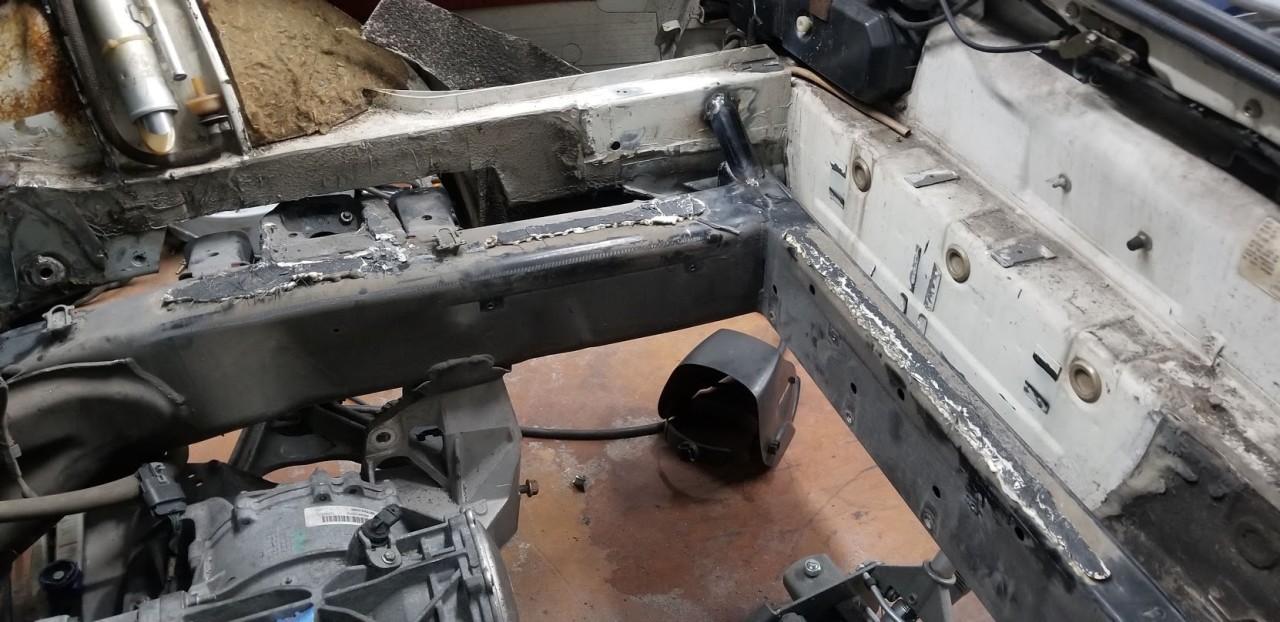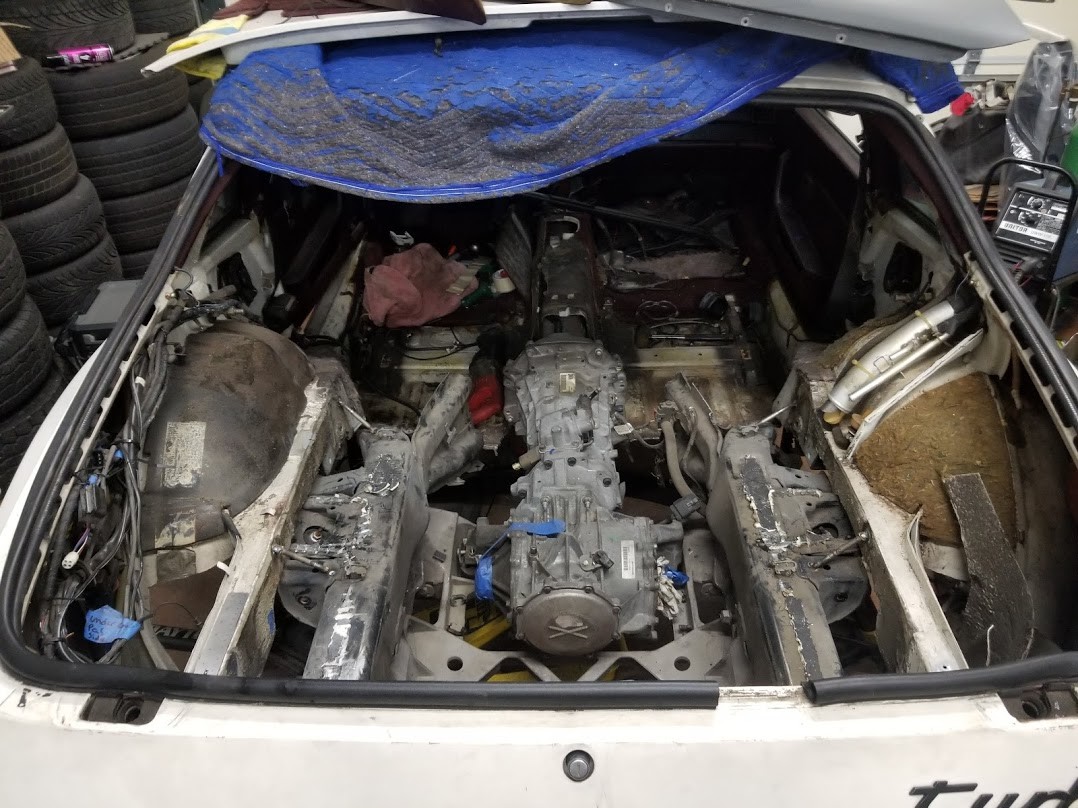 to be continued...