Builds
Cayman Racecar Build by n2deep
By diyauto
You must be logged in to rate content!
4 minute(s) of a 25 minute read
Cayman Racecar Build
Compliments of n2deep @ www.planet-9.com
3-10-2013
Racecar Build
Let me introduce myself. I'm a fellow club racer that started racing cars when 944Spec began in SoCal about 10 years ago. I moved to BoxsterSpec when the series was being formed about 7 years ago. My car is still running strong and I was lucky enough to win BSR with the POC last year. While I'm an avid spec racer and plan to attend the races with the largest fields, I've decided to build a new car so I can experiment with different performance combinations. I've decided to build a Cayman for a weight/hp class and I'm targeting GT4 which is 11:1 or 11.5:1 depending on tires.
I thought it would be fun to document my build on this forum because there are so many Cayman enthusiasts here and I've learned many things by reading your posts. My plan is to build a car that can be easily upgraded to GT3 (8.5:1 with DOT tires, 9:1 with slicks) so I will take time with the basics like weight reduction, cage, etc. Here is a partial list of my plan:
2007 Cayman S (purchased)
9A1 transplant (installed and running)
Safe cage with added structure for stiffness (Precision Chassis Works)
Light weight hatch, doors and top (Getty)
Custom front for aero but will retain Cayman look (Getty)
Custom diffuser
Custom rear wing (low drag)
Cockpit adjustable front and rear sway bars (Tarett Engineering)
Double adjustable shocks (TBD)
Square set-up (Jongbloed)
Air jacks
Halo seat (Recaro HANS)
Dash/data (AIM)
Hard wired radio (Motorola)
Lots more to come including pics …
The beginning ...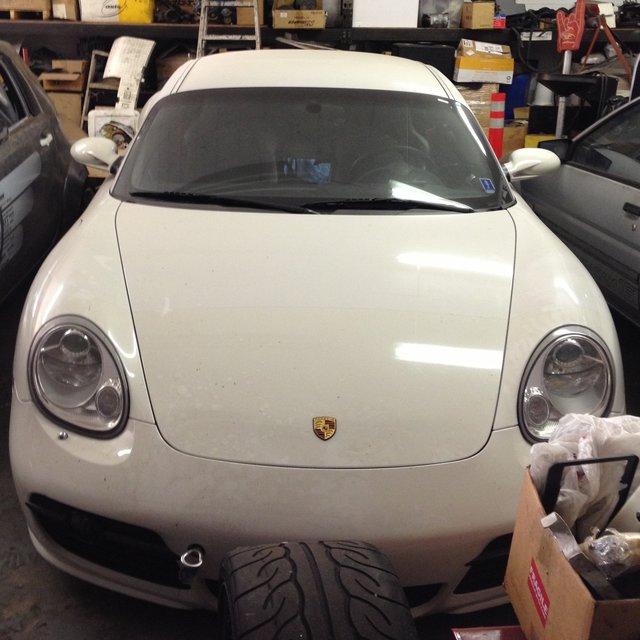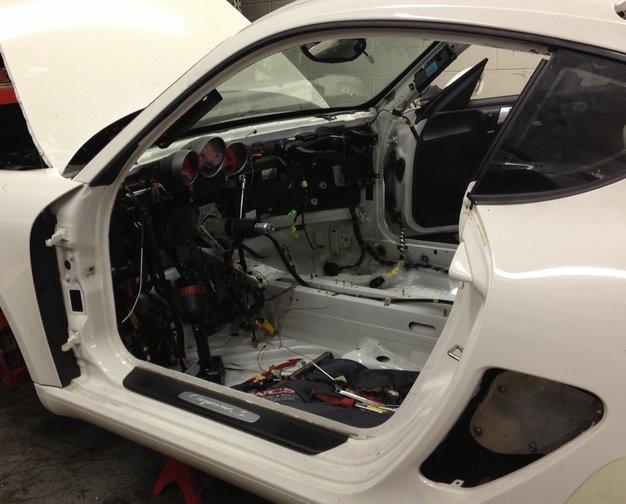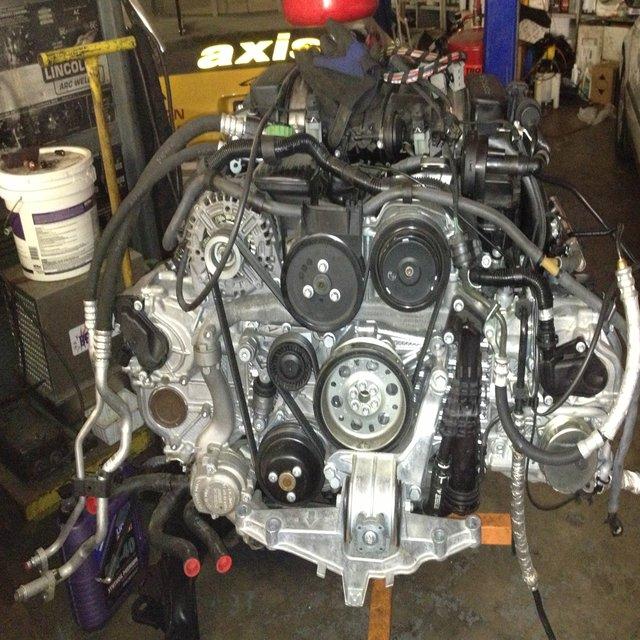 Ready for the cage. The top was removed by drilling out the spot welds and it weighed 16 lbs. It will be replaced with a light weight skin. Wheels are the 7in fronts off my BSR. What else are they good for since I went square?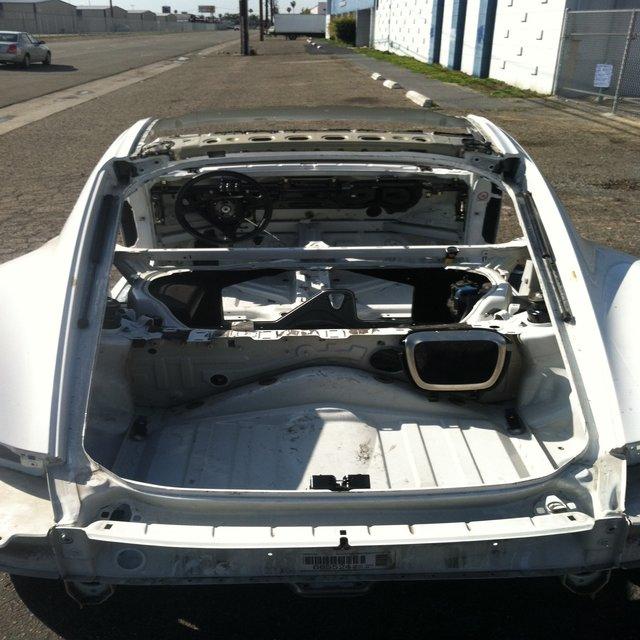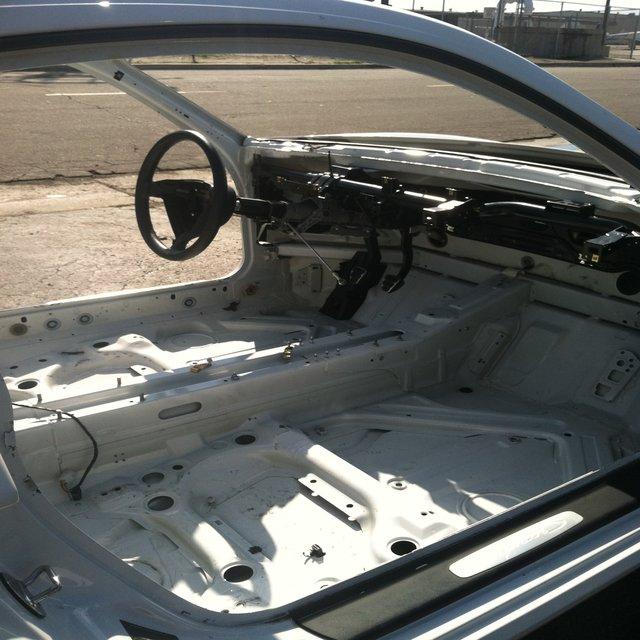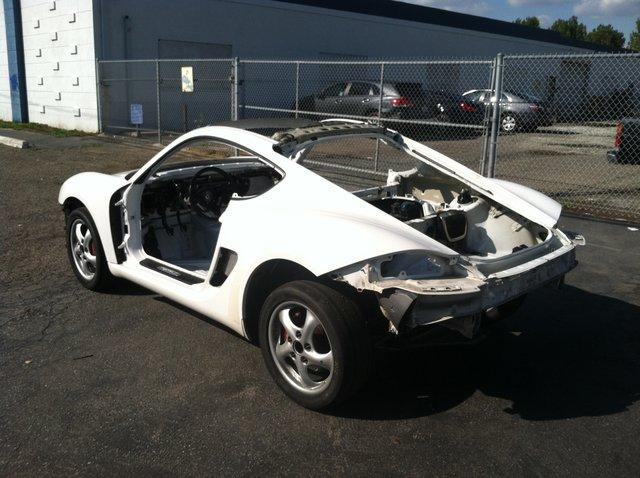 3-14-2013
You probably noticed we pulled the entire wire harness out of the car. Guess how much it weighs? This is going to be a very lite cayman.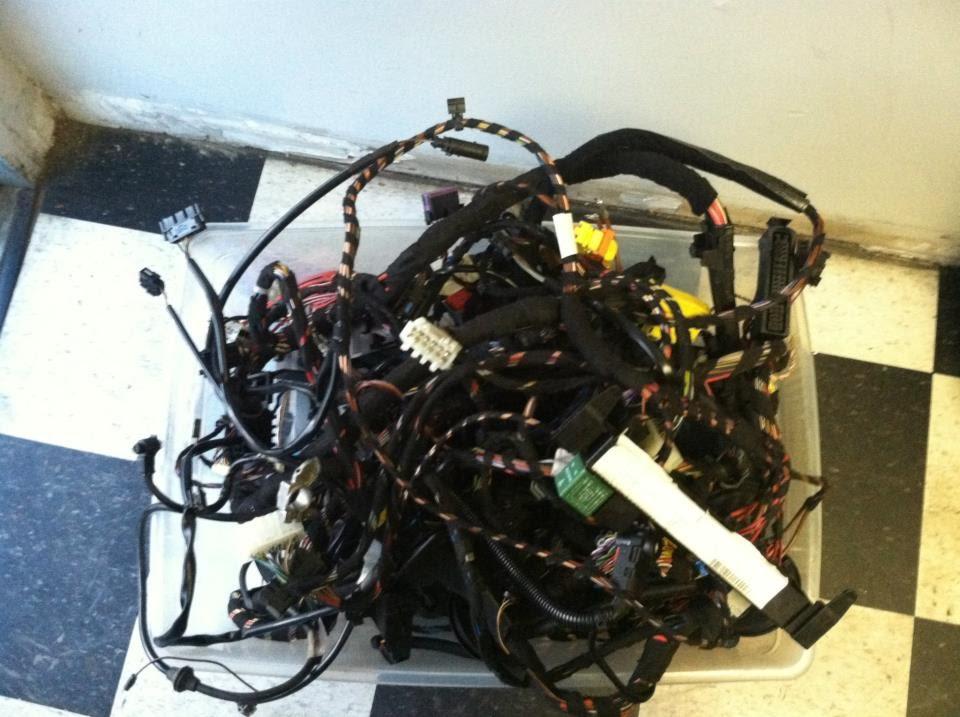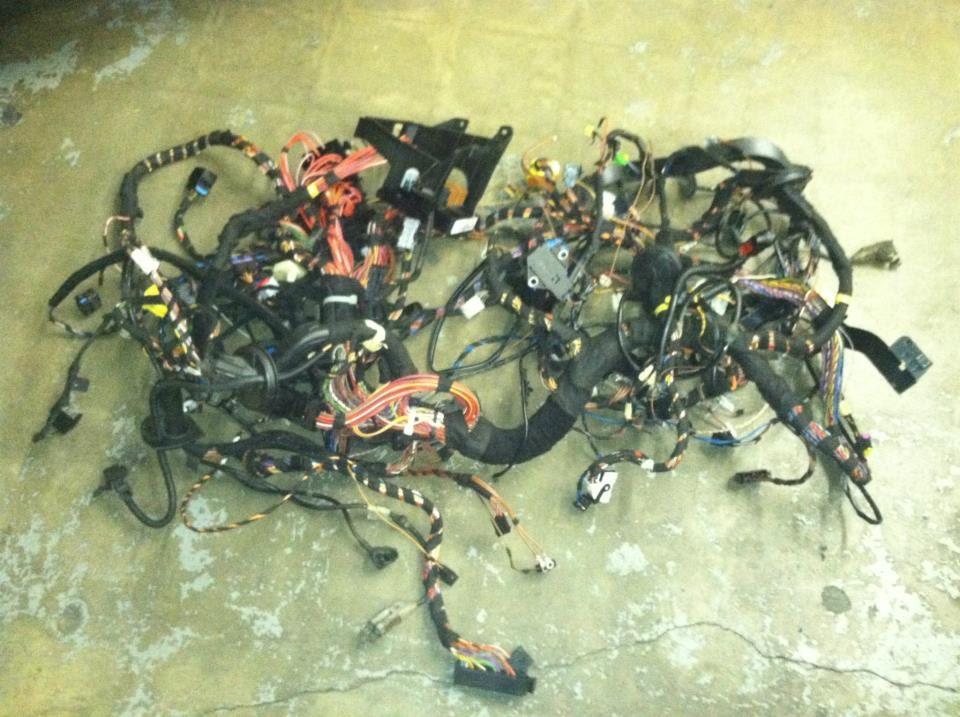 Cage should be finished in a week.