Builds
And in rolls the SaaBeeru ... by Bradcr
By diyauto
You must be logged in to rate content!
5 minute(s) of a 145 minute read
And in rolls the SaaBeeru ...
Compliments of Bradcr @ nasioc.com
8-30-2012
I've been thinking for a couple of years that an STI hatch would be the ultimate slick keg delivery car (no, really), but brewers have changed and with a Scandinavian theme to our brews- Odin Brewing, I realized a 9-2x was the way to go. An unfortunate turn of events meant I suddenly had to find a car of my own, and luckily came across a bone stock 9-2X Aero in Northern Utah within a couple of hours of a trip I was taking.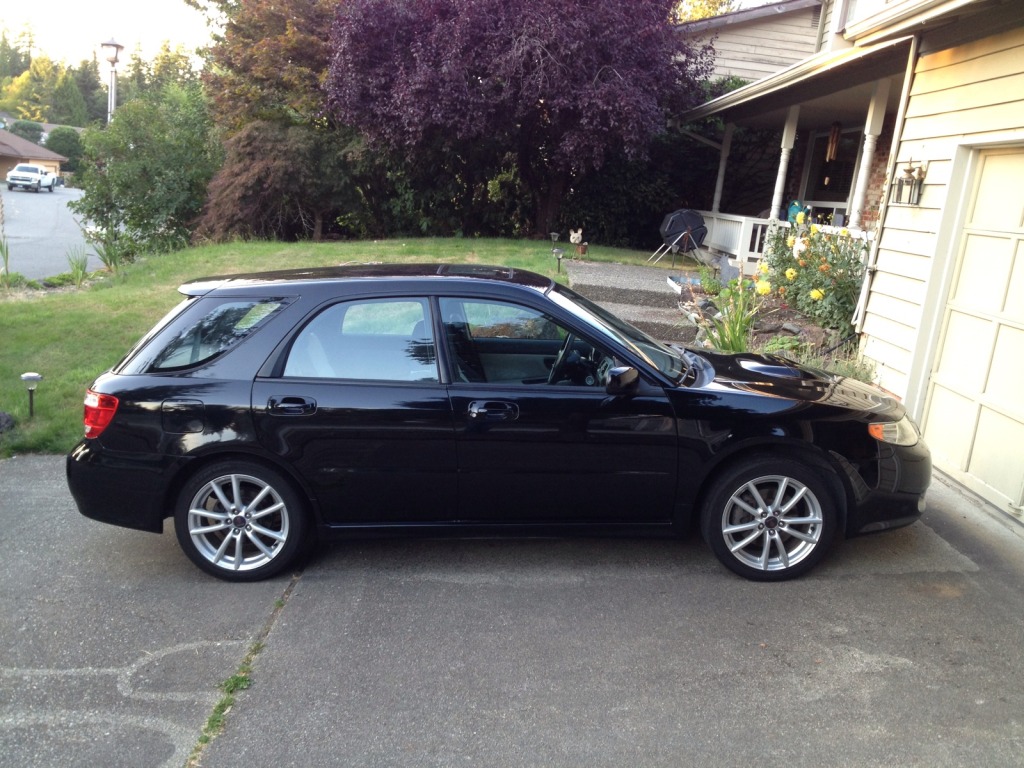 Key issues for this project:
1. Power gains- estimating 330whp with my tuner (Maxwell Power) after moving to an 18G-XT. There's a little sacrifice here, as the car may have to survive 40k miles per year at some point.
2. Comfort/Luxury- Did I mention I drive 40,000 miles a year?
3. Hauling Ability- Looking to carry 5 1/2Barrel kegs at peak which is about 80 liquid gallons, so hellaflush may happen whether I want it or not.
4. Clean look- This might be hauling a couple kegs one day and a sales manager or client the next, so no killing seats for storage or exposed FMIC.
5. Budget- Added this a bit late, but I'm not working on unlimited funds and the wife and I are decidedly middle class. This will be close to 100% my own handiwork and a bit of a challenge since all the cars I've worked heavily on are carbureted.

As the SaaBeeru sits now: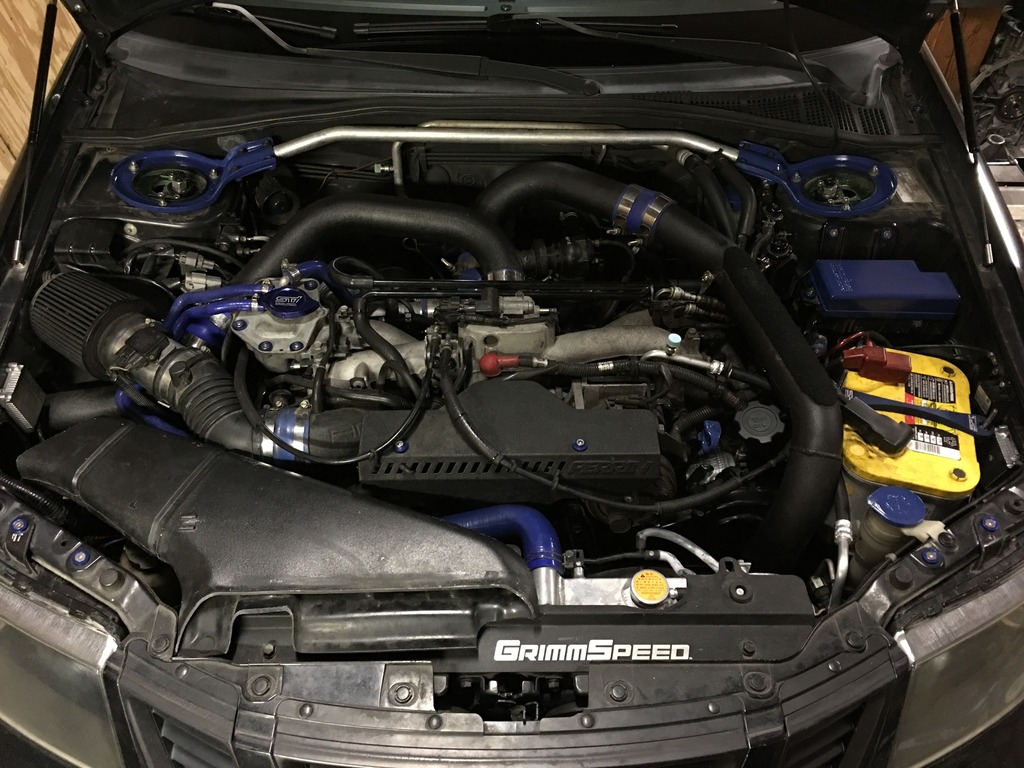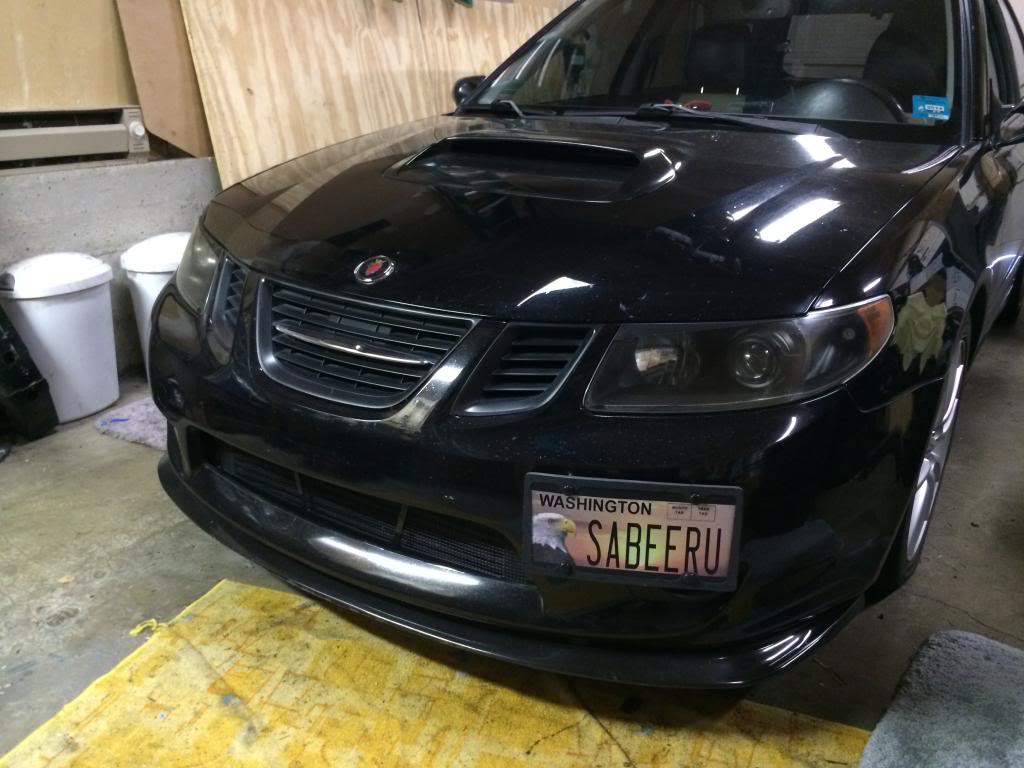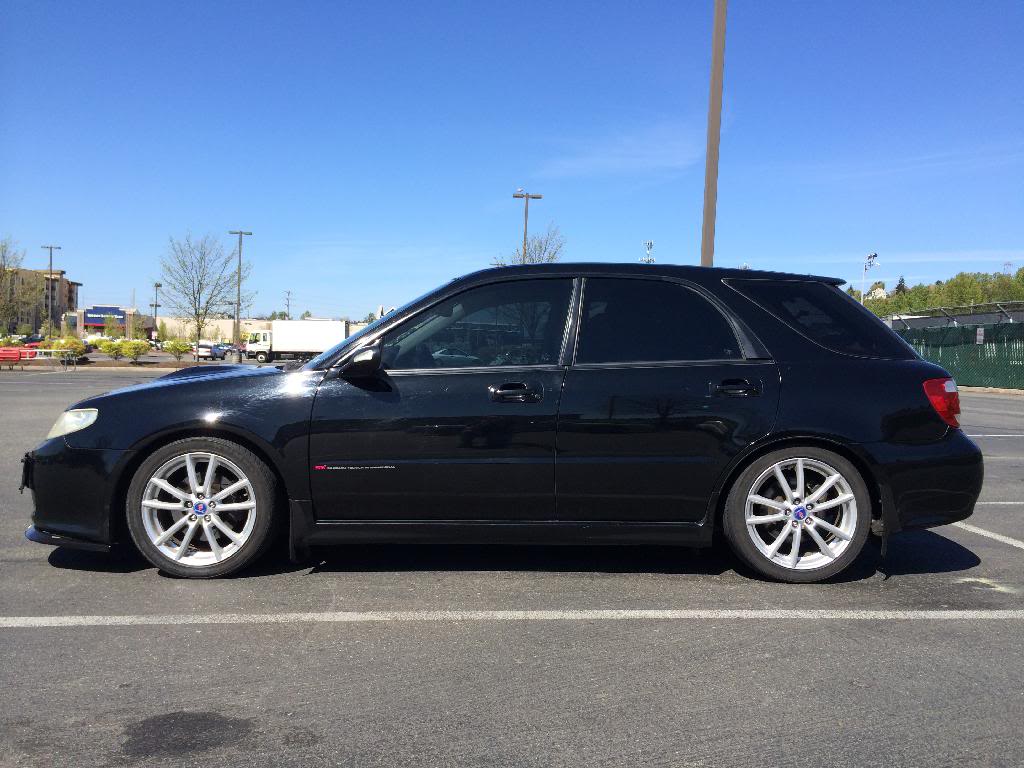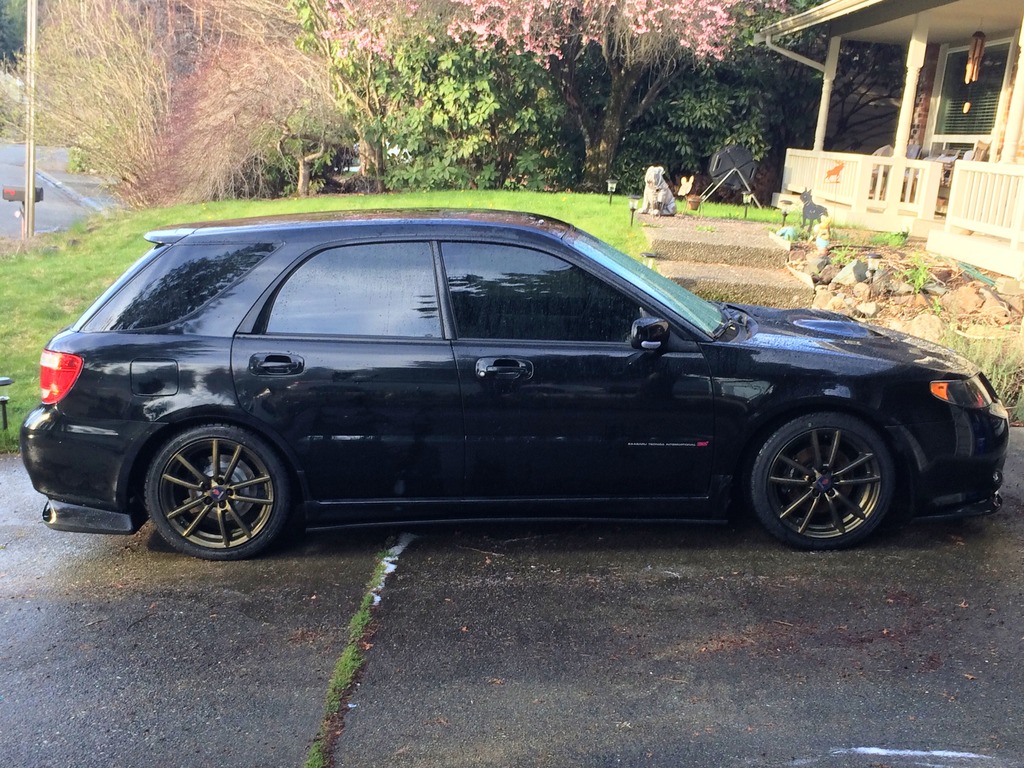 And some pro shots before FMIC install: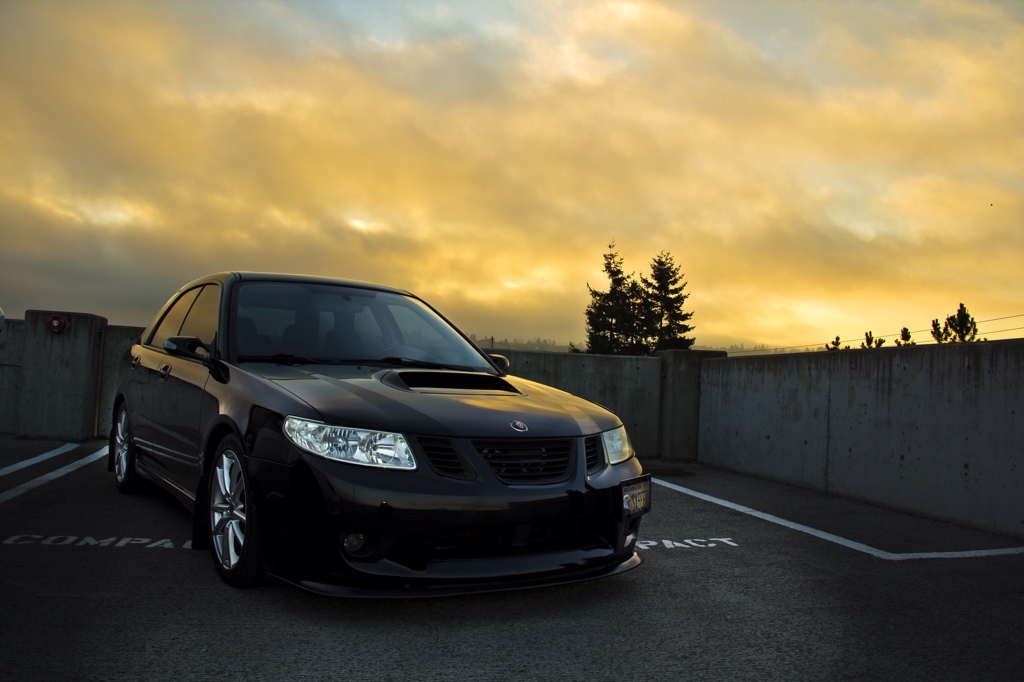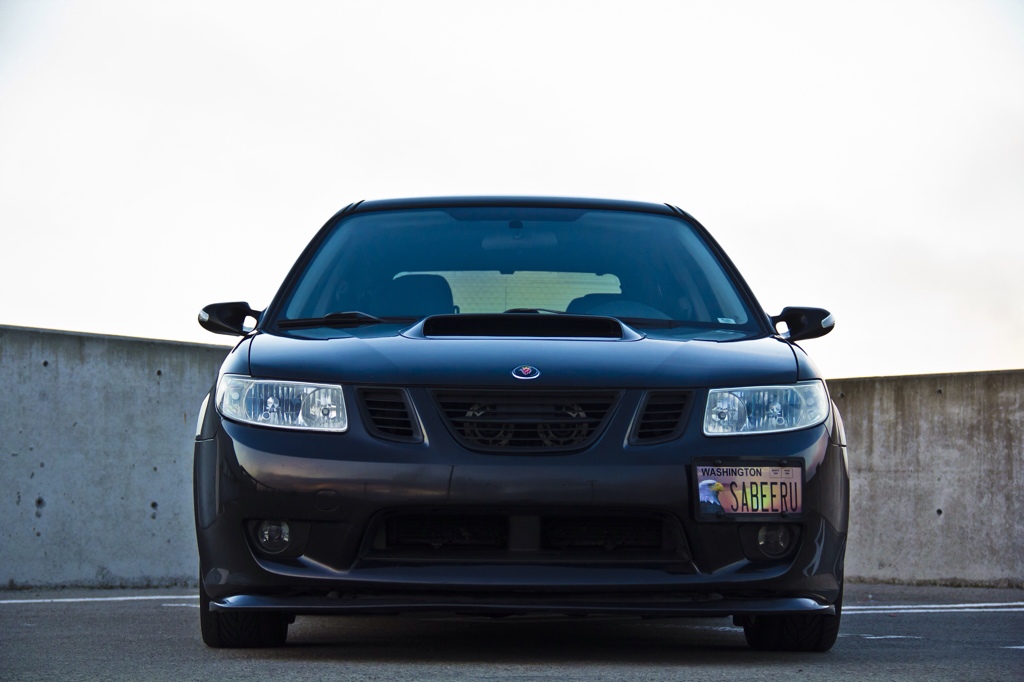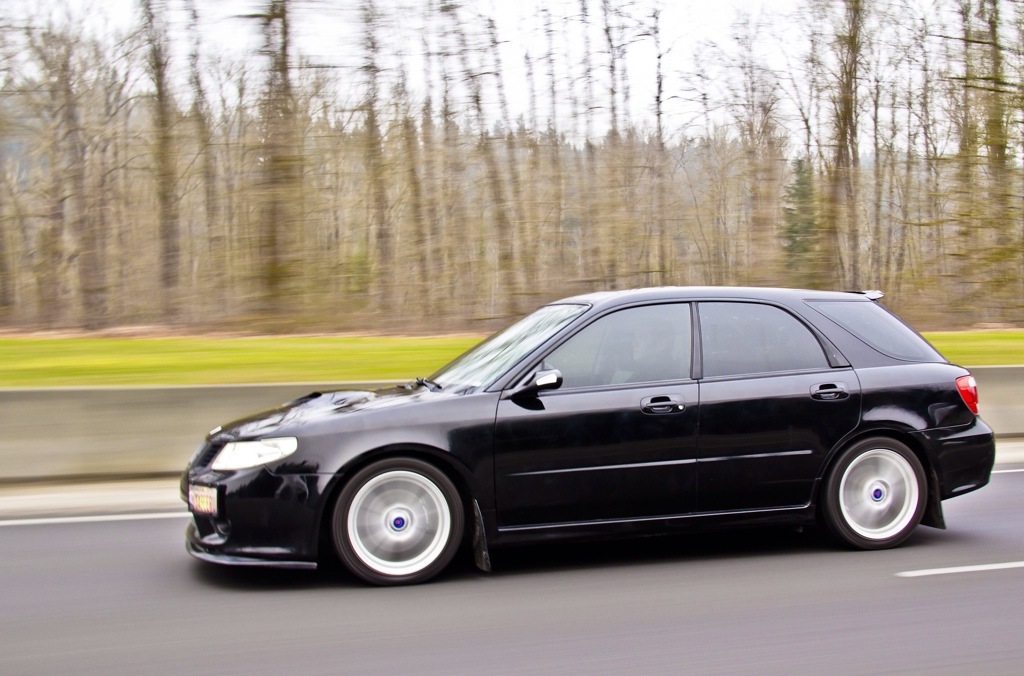 Current Mods and DIYs/Instructions I've made:Drivetrain:
Engine:
EJ257 Block
JE Forged Pistons
ARP 625 Head Studs
Manley I-Beams
Killer B Oil Pickup and 6qt pan
Hardened/Blanced Crank
ACL Race Bearings
Equilibrium Tuning Machined Hybrid Heads
Transmission:
Balanced ACT Lightweight Flywheel
Exedy HD Organic Clutch
Helical Front Differential
Cryo-treated STI-Type RA Gearset
Moore Performance Blast Plates
STI Short Shifter
Nameless Catted DP Prototype Nameless Catback Exhaust STI Uppipe Gimmick Motorsports FMIC 9-2X Install:http://forums.nasioc.com/forums/show....php?t=2511464
Synapse DV With Recirc ID1000 Injectors Optima Yellow Top Battery Walbro 255 Fuel Pump Grimmspeed EBCS Pacific TurboXS Intake TGV Deletes AMR Turbo Inlet Grimspeed 8mm Phenolic Spacers NGK one step colder Spark Plugs
Mishimoto X-Line Radiator
Mishimoto Radiator Fan Install:http://forums.nasioc.com/forums/show....php?t=2405557 Wilwood Dynapro Front Brakes with SP Slotted Rotors, Wilwood D10 Pads, SS Lines Outback Rear H6 Brakes with SP Slotted Rotors and Hawk HPS Pads
Fortune Auto 500 Coilovers
Front Strut Brace
Whiteline Rear Strut Tower Brace with quick release
Whiteline 24mm front sway
Godspeed 22mm rear sway
Kartboy Wagon-Specific Endlinks Interior: Upgraded to Leather Heated Interior Autometer Dual Gauge Dash Bezel Maddad Ultra Basic Boost Gauge Maddad Ultra Basic Oil Pressure Gauge Homelink Mirror Pioneer Avic F900BT + Backup Camera HDMI Input Conversion SSL 10" Underseat Sub (Driver's side) Subaru Under Seat Subwoofer (Passenger side) Compustar CS-700AS Security System and Remote Start Black out AVIC Controls Black out HVAC Controls
Custom Wood Center Console (Hydrodip)
Mishimoto Weighted Shift Knob Weathertech DigitalFit Mats Custom Rubber Cargo Tub DIY:http://forums.nasioc.com/forums/show....php?t=2433547 Cargo Area Draft rig for 2 1/6bbl Kegs Rear Seat Quick Release Pins DIY:http://forums.nasioc.com/forums/show....php?t=2431817 Extensive Sound Deadening (-7 Db) Exterior/Engine Appearance: 17x7.5" Factory 9-2X Enkei's with Saabaru Center Caps 2nd Set 16" 9-2X Wheels & Blizzak Tires
STI Side Diffusers
GT 500 Rear Diffuser
Vanity SABEERU Plate With Relocation Sickspeed Supertones Door Keyhole Deletes Blacked out Grill and Lettering Custom Black Background Griffin Badges Replica V-Limited Lip 9-2X Install:http://forums.nasioc.com/forums/show...2#post38578142 18/25 Tinted Windows Cleared Headlights Raised Spoiler (now back to stock) DIY:http://saab92x.com/viewtopic.php?id=41197 DIY Rear Bumper Guard Grimmspeed Radiator Shroud Perrin Alternator Cover IxizHood Struts
I'm thinking rather than just equipment represented behind the C Pillar I'll get my drink-related representing mixed in. The car came with the AP and Cobb Stage1 map already so the previous owner had that tag on- added Brewdad.com that we sponsor and The Bucket Society is our amateur Subaru drinking team, so that kind of covers it from both sides...