The Saab 95 (panel) van thread by melle
By diyauto
You must be logged in to rate content!
The Saab 95 (panel) van thread
Compliments of melle @ saab-v4.co.uk
4-24-2010
Are there any 95V4 delivery vans known on this forum, in the UK as well as in the rest of the world? There's a chap on the Dutch Saabforum who says he has a one for sale and he wants to know what a good asking price would be. I haven't seen pictures yet, but I doubt it's original. I guess that original 95V4 panel vans, if they exist, are extremely rare. The only 95 vans that I know of, are strokers.


I actually have a project '77 95V4 that I'm planning to convert into a van, either a panel van or a box van (a 96 probably would be better for this conversion), not sure yet. Hope to see his car soon, to take some pictures.

Any info or pictures on any Saab van welcome!
4-25-2010
Thanks for the pics, it's the same car as in my post, and probably the only 95 stroker van left. Still no sign of a van with the 'new' front with square headlights. The 'seller' on the Dutch forum has kept his mouth shut after his first post, hope it's not a hoax!
4-27-2010
Now we're talking: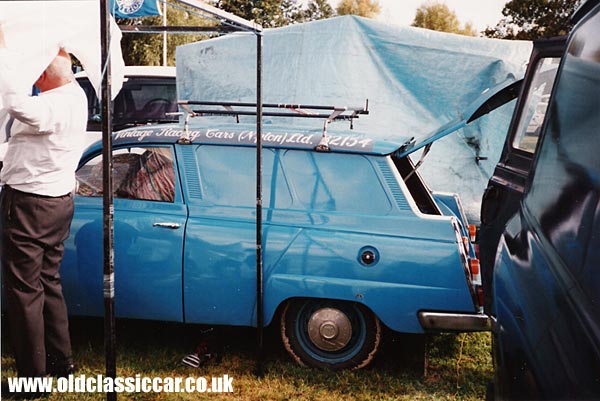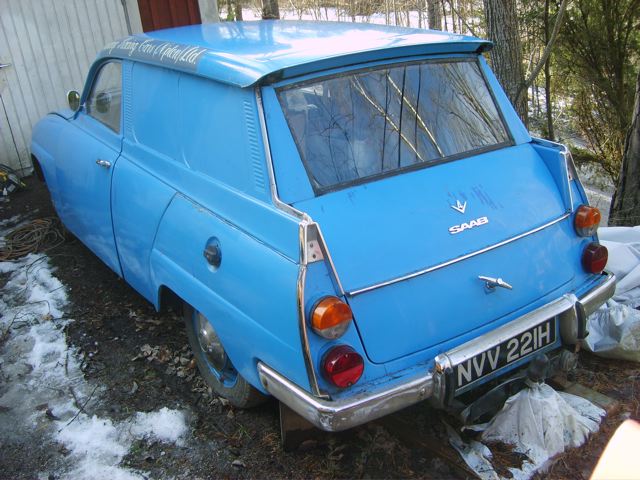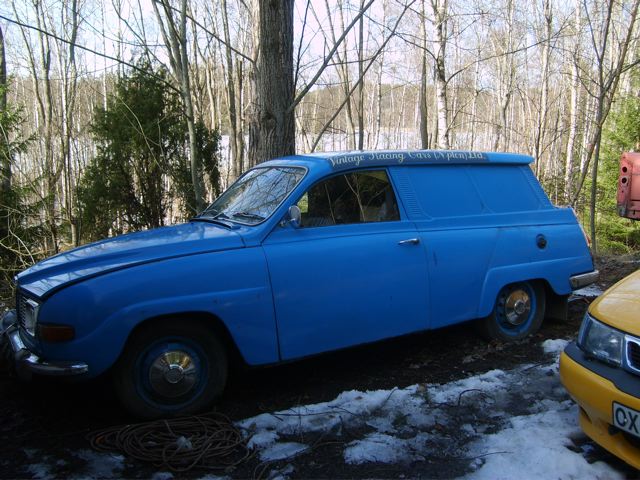 The news is, that it's a 1970 RHD ORIGINAL Van and it's for sale! Chassis number is 95082613. I can pm contact details of the German seller, who speaks English. He's also got 7 more 95's and 21 other Saabs for sale. That's what we call a goldmine.


I still plan to convert my '77 into a '1970' van, because I can't afford an original van I'm afraid.
6-16-2010
It turns out to be a van with side windows, also still quite rare and never originally sold on the Dutch market (it was imported from Sweden in 1996).
According to this guy it's now fully restored. More (recent) pictures soon. See also: http://www.saabforum.nl/viewtopic.php?f=11&t=77873 and http://www.saabforum.nl/viewtopic.php?f=11&t=77978 and practice your Dutch.

The guy's emailed the Saab Museum, according to the VIN they could tell him it was originally registered as a van in Sweden. Wooden floor is exactly the same as those in the panel van versions. You can flip the first bit of flooring up, flip the wooden panel behind the front seats over, and that makes a wooden rear seat (pretty clever design). Max. load capacity is 760 kgs, rims are 5J. Swedish registration card also states it as a van. Hope to collect more details on the car and on 95V4 vans in general.
1-17-2010
In The Netherlands there was a similar tax-advantage system, although the rear side windows also had to be blinded (a curtain would do).
I guess only a couple of 95V4 vans/ 'paketbils' were launched on only a few markets (mainly in Scandinavia).

Strange thing is that both the panel van and this 'paketbil' have a max. load capacity of 760 kgs, whilst the panel van has a strengthened body, heavier rear axle, rally gearbox, rally rims etc.

I'm going to send the Saab Museum in Trollhättan an email on the subject, since all the vans that have been showing up recently have made me even more curious.
Email sent! Hope to receive some info from Trollhättan shortly, I'll probably compile a downloadable booklet from it. I believe not so much is known about these vans. I've always had a special interest in commercial vehicles, when these vehicles are Saabs, they're even more interesting.

2-14-2012
Tried to get in touch with the Saab Museum in Trollhättan couple times, but they unfortunately seemed to be having more important things to do than responding to my emails...

The blue one earlier in this thread is actually still the only V4 panel van I know of, I wouldn't be surprised if it were still for sale (for good money).
2-15-2012
Here's some more pics: http://s121.photobucket.com/albums/o228/Turbo911_photo/SaaB%2095%20V4%20Van/?albumview=slideshow

I wouldn't worry too much about the yellow van and rather build one myself. That's what I'm actually doing. Coming together slowly but nicely: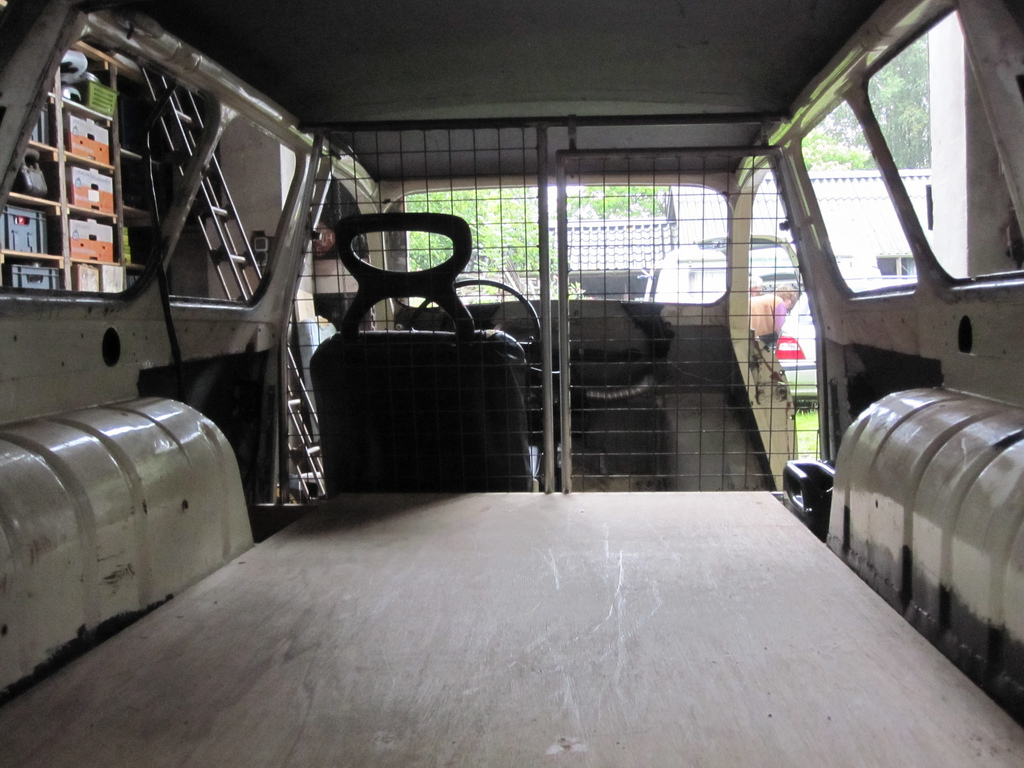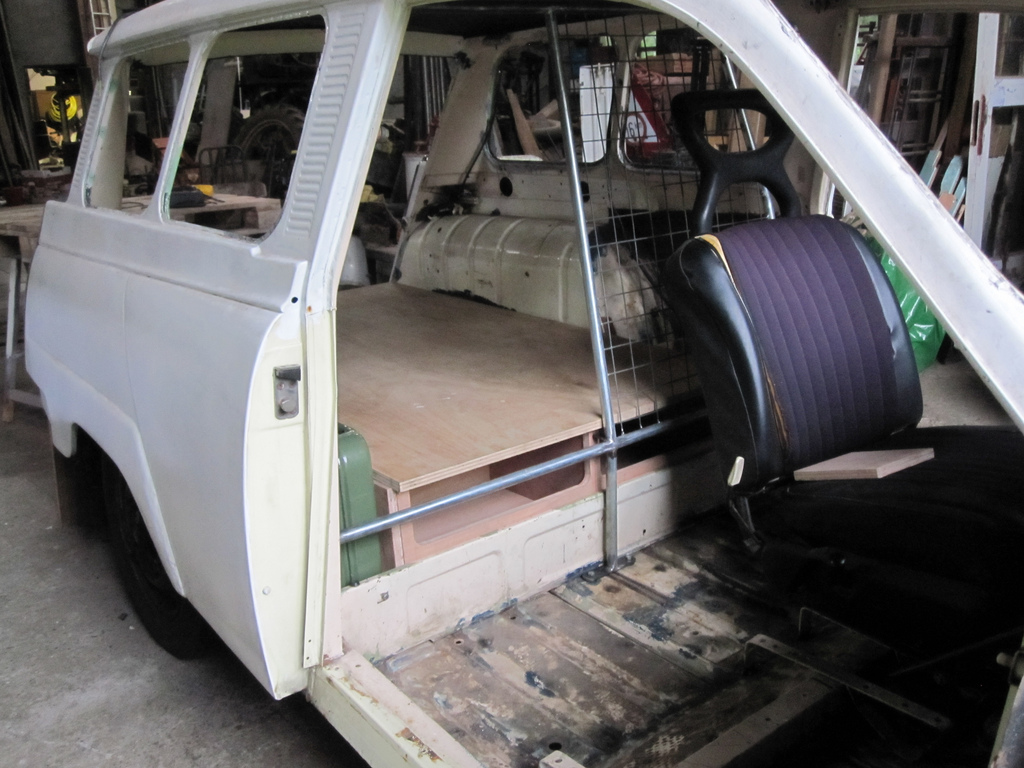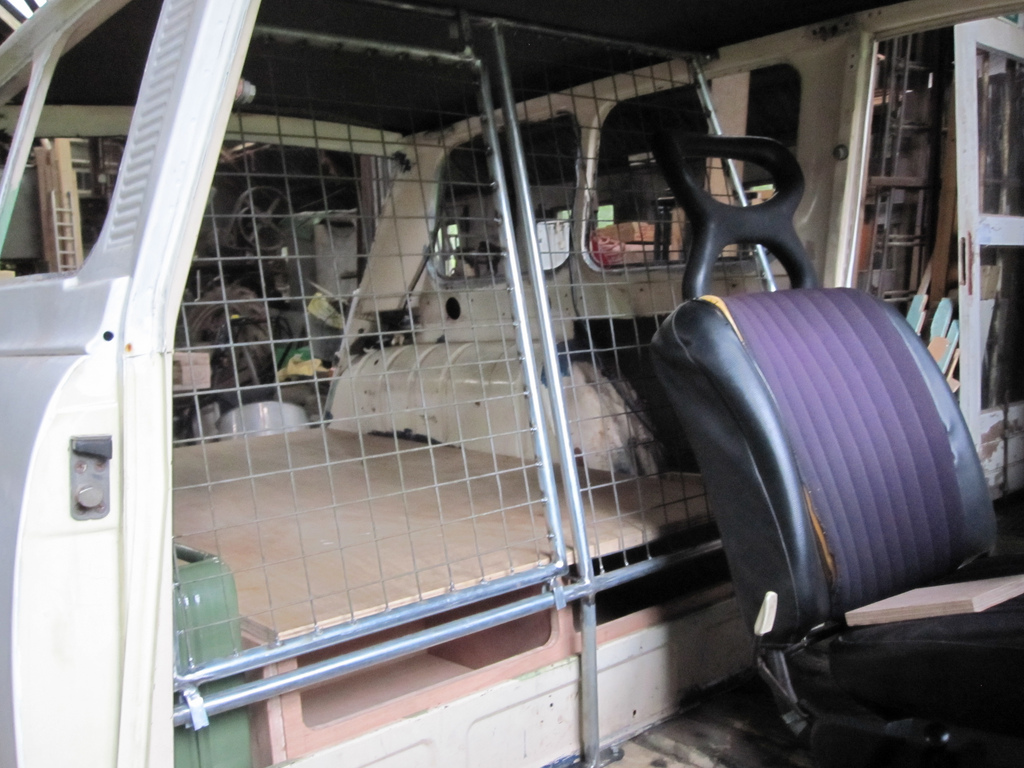 Three out of four side windows will be blinded with 1.5mm water jet cut metal panels. Still haven't done the CAD-files, but once done anyone interested can have the files to have sheets cut for their own van conversion.
I made the fencing out of mesh. The 'spoke tensioners' are just welds. Mesh and tubes were zinc coated, that's why the welds look a bit dirty. I'll have the trellis sand blasted and powder coated or sprayed.

Shocks have already been changed on this one by a previous owner. He's used the triangular conversion plates mentioned elsewhere on this board and adjustable Konis. I've only driven this car once in a field and the rear end felt pretty sturdy then.

No fuzz with insurance regulations in NL (car is on Dutch plates still) as it's tax exempt and not used commercially. I built up the conversion following Danish van specs (hence the fencing) to be able to get (commercial) 'yellow plates' here in DK, but I decided against importing it because this would cost me far more than the car will ever be worth (bloody Danish import fines). Would be interested in hearing how it works in the UK, as we might move there again within a couple of years.

There's a lot more welding to do on the car, but hope to have it back on the road next summer (also said that last year). No intention though to make it a showroom car.
2-26-2012
Found a set of original van-seats (fake leather) in pretty sound condition in Rovaniemi, Finland. The seller doesn't post, so if anyone here plans on visiting Santa who happens to live up there, please bring my seats southwards. ;) Any suggestions on transport solutions seriously appreciated!
2-27-2012
Cheers for the tips Simon. I have a couple contacts in Finland, but they live a bit further South. Sent them an email anyway in the hope they'll travel down for IntSaab and will be able to arrange something.

Van seats are the same as the US type, so MB-tex like fake leather: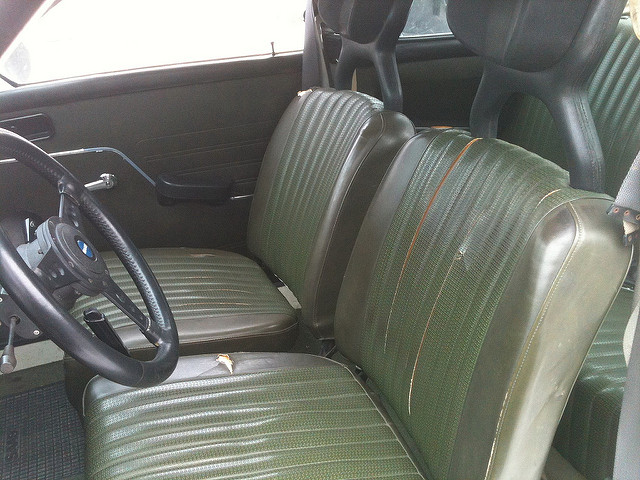 'Mine' are in black and in pretty good condition.
3-18-2012
As a former mail driver/ postman these cute little Swedes make my heart beat a bit faster: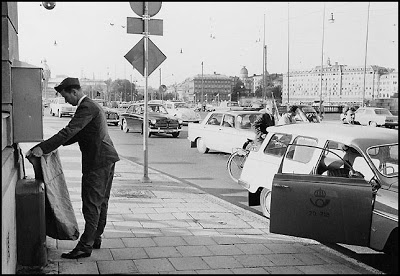 Please find my van conversion project here: http://www.saab-v4.co.uk/speedball/topic.asp?topic_id=3027
3-19-2012
These early V4-vans were Swedish and they were indeed RHD in RH traffic. Sweden changed to driving on the right in September 1967, but 'normal' cars have always had the steering wheel to the left. I can imagine why Svenska Posten used (and still use!) RHD cars, it's much safer and more convenient for those working with them. I've always wished for a RHD-van when I was a driver at the Dutch mail!

Nic Senecal told me his 1969 van was also a former postal van.

Here's some more: http://grandprix63.blogspot.com/2009/05/postbilar-del-3.html
The 95's (or 96's) b-pillar leans forward whilst the seats lean a bit backward behind it, this means you would need to allow for some cab space in the box. Your photoshop has a very clever perspective for hiding al the nasty design bits.



Would be great to have a go though with a rotten 96, just to see if it would work!
5-3-2012
Yet another Google find: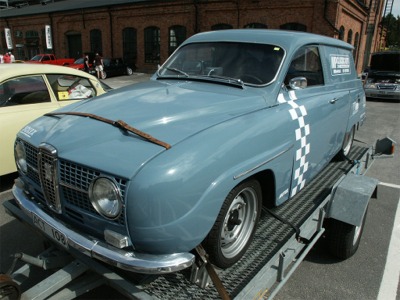 Extremely cool car! Anyone who knows the car or its owner?
Also found some pics of the 280 YBH I've never seen before on Flickr: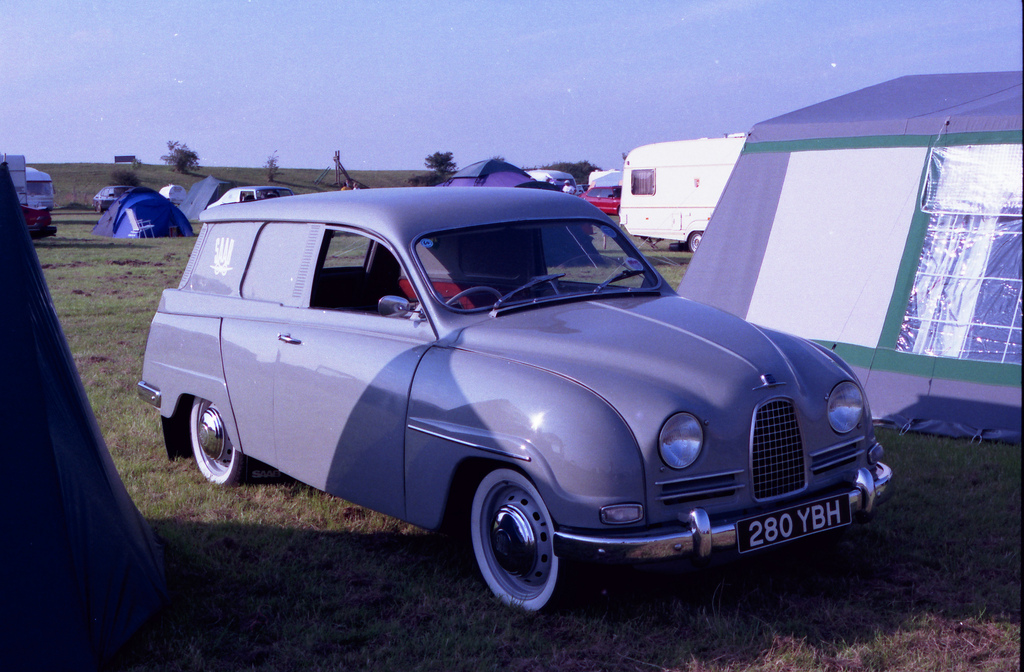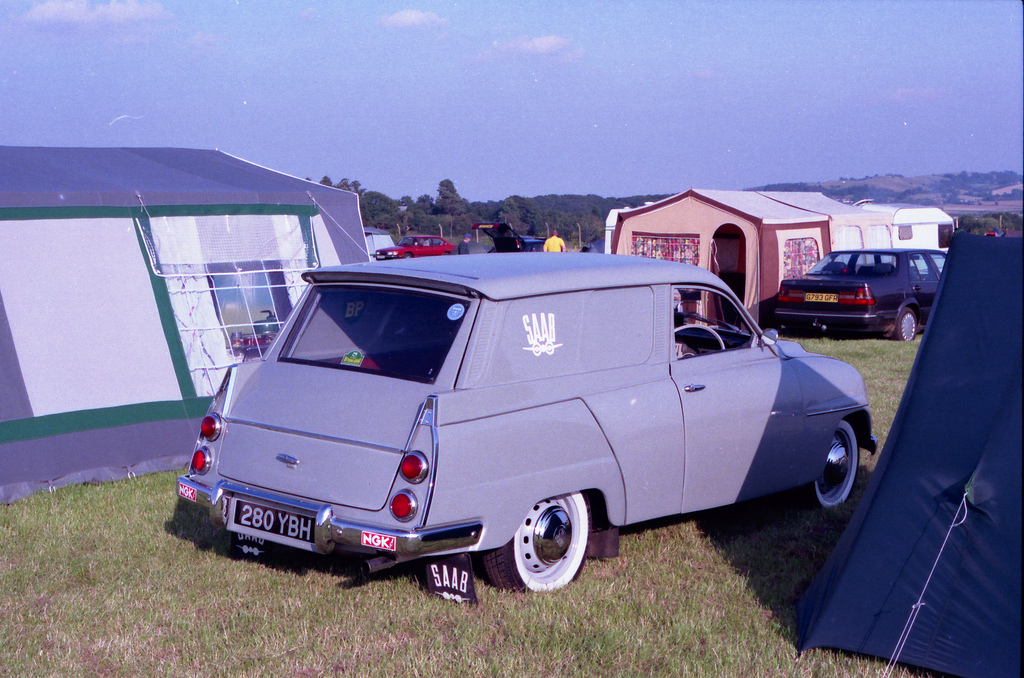 5-4-2012
Cheers Simon! Both the drawing and the IMCDB-pics were in my archive already.

The blue van's number plate looks Finnish, I'll ask my friend Jari in Finland (http://saab95.net/) if he knows the owner. I've also emailed the chap on who's site I found the pic. Hopefully more info soon.

12-26-2012
Ok, it's not a 95, but nevertheless cool:
1-7-2013
UK_Sub posted this one in my project thread (http://www.saab-v4.co.uk/speedball/topic.asp?topic_id=3027&whichpage=2), nice to feature it here as well:

(I've added the flip side here for your convenience.

)

It comes from this Danish site: http://www.saab-brochuresamling.dk/namo2.htm (where you can also download it as a PDF).

There's also a 95 stroker van folder on it:



And someone posted this to the Dutch forum last week (he actually owns one!):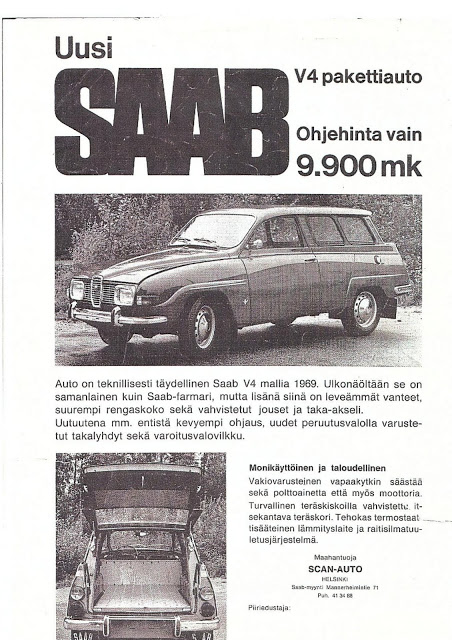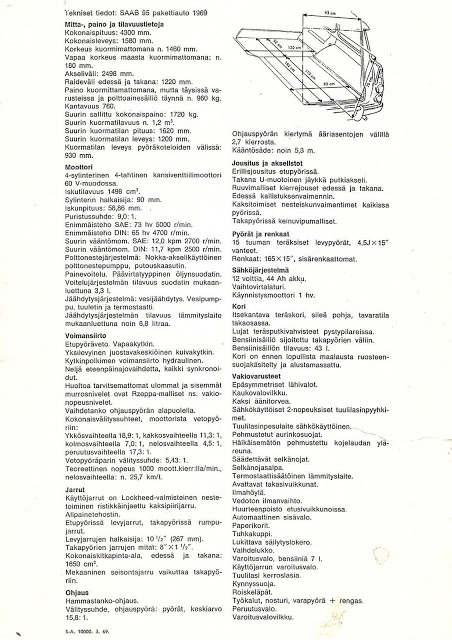 Keep 'em coming!
1-24-2013
Funny, never noticed chapter 10 of the parts book is entirely dedicated to the van: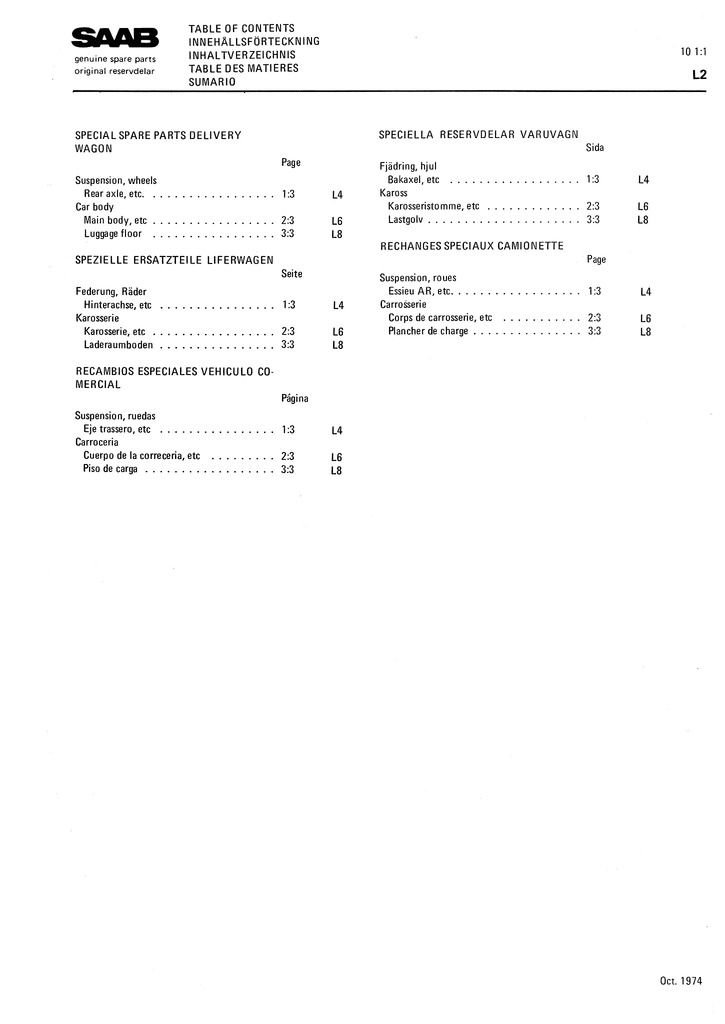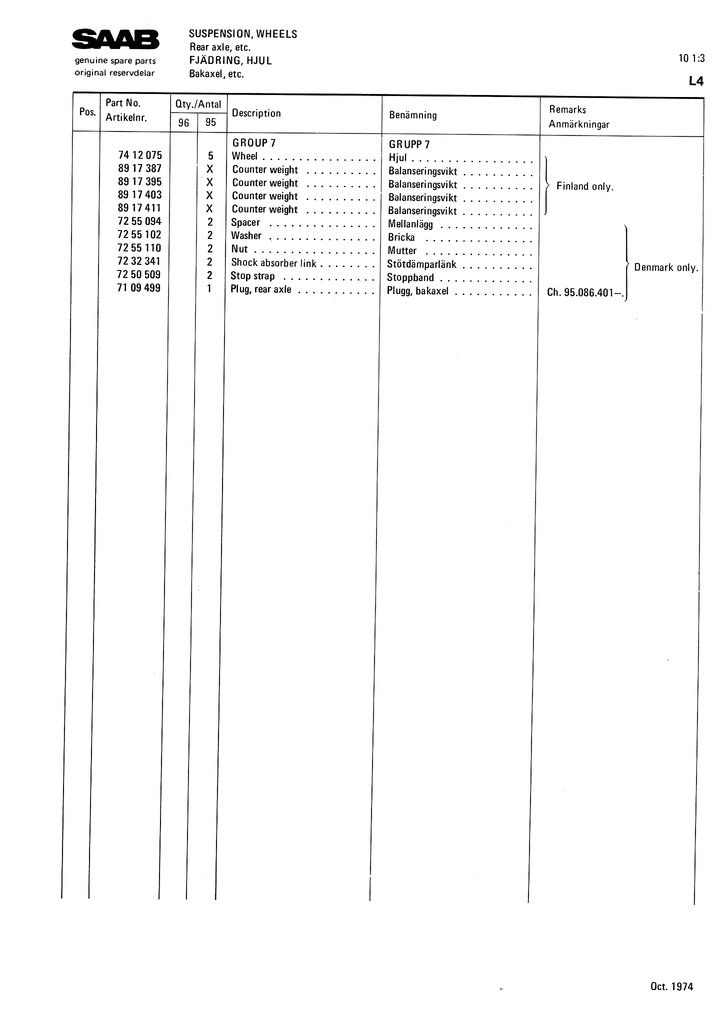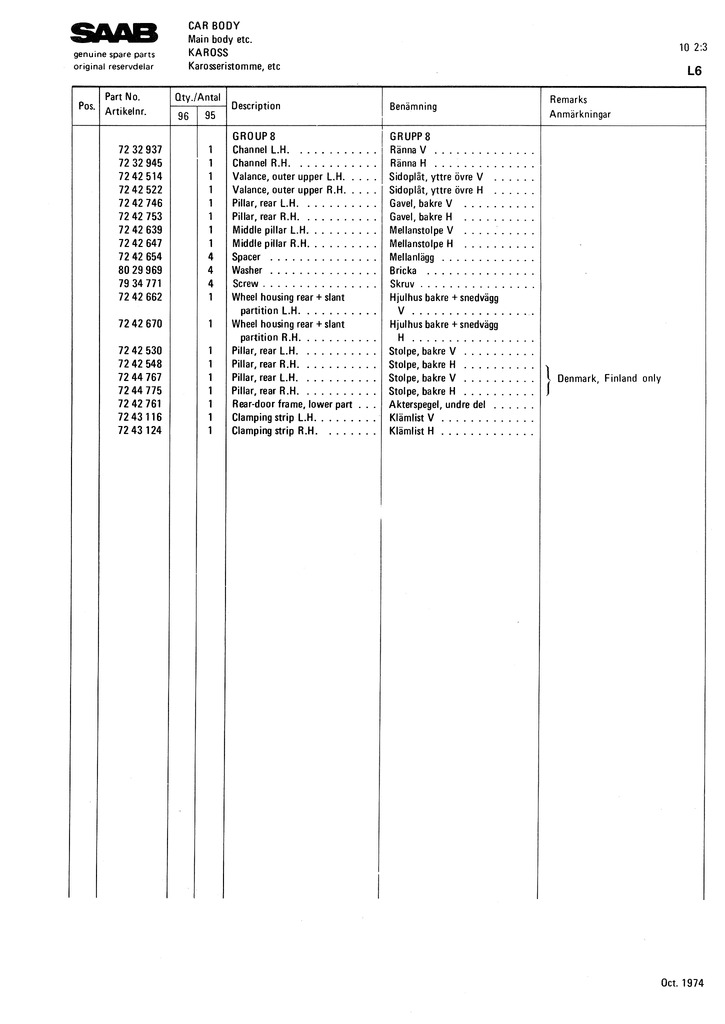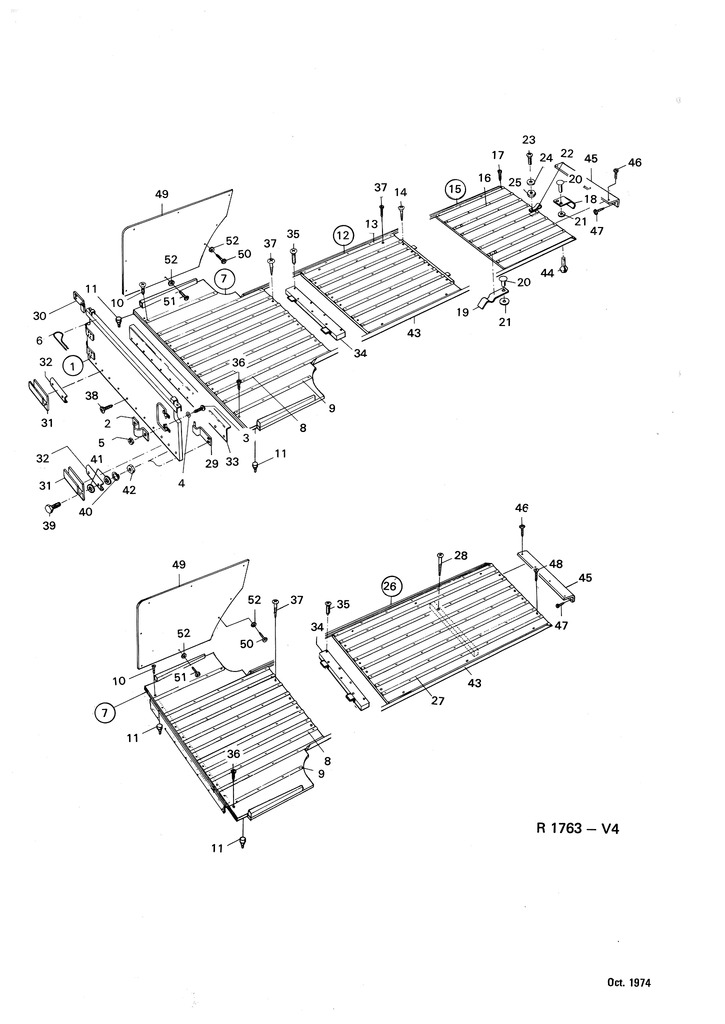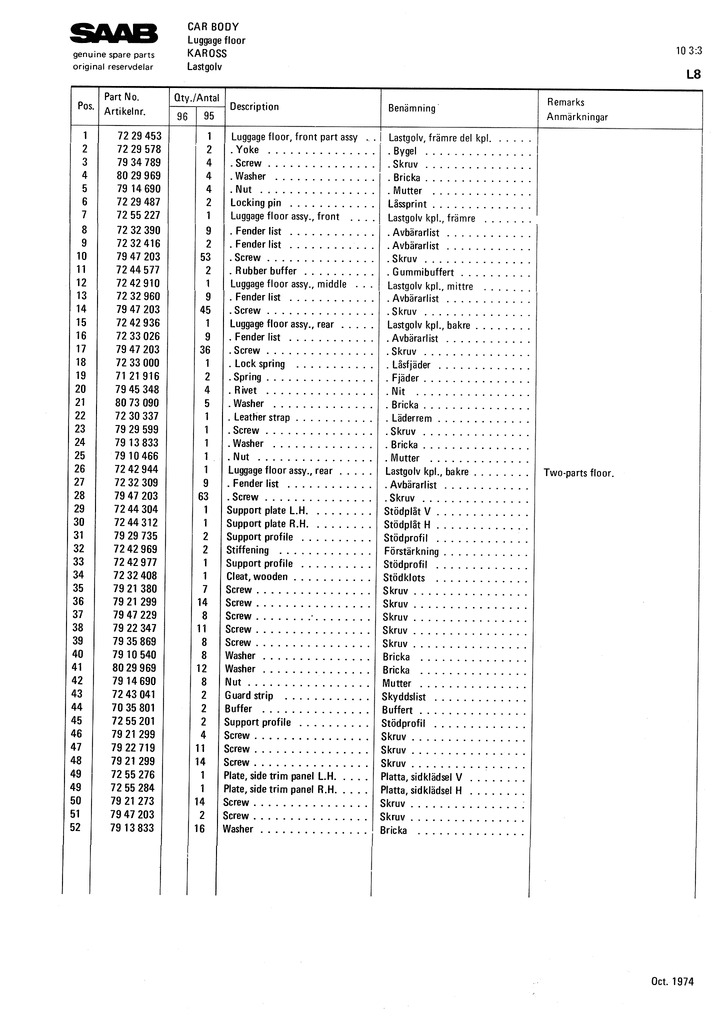 8-7-2013
Located the owner. It's a '63 stroker from Norway: