1971 Restoration by green96v4
By diyauto
You must be logged in to rate content!
1971 Restoration
Compliments of green96v4 @ saab-v4.co.uk
5-8-2014
Hi All

New poster to this forum, although have been a SAAB owner for over 20 years, (my 1971 Tyrol Green 96 was my first car, came off the road in 1994 as the dreaded tin worm had won the battle and my intentions were to restore it to show condition - family, house renovations and emigration to Canada got in the way a little!!)

I am finally getting back into what has probably been the longest restoration in history, but I need some help. I should have taken more photos as I was taking it apart, as I'm starting to piece things back together, but I get lost with the order of when things go in, the route they take etc, etc.

Under the dash and the bulkhead are the areas I'm working on, if anyone has images under their dashboard and steering column wiring I would greatly appreciate a post/pm.

Thanks
Matt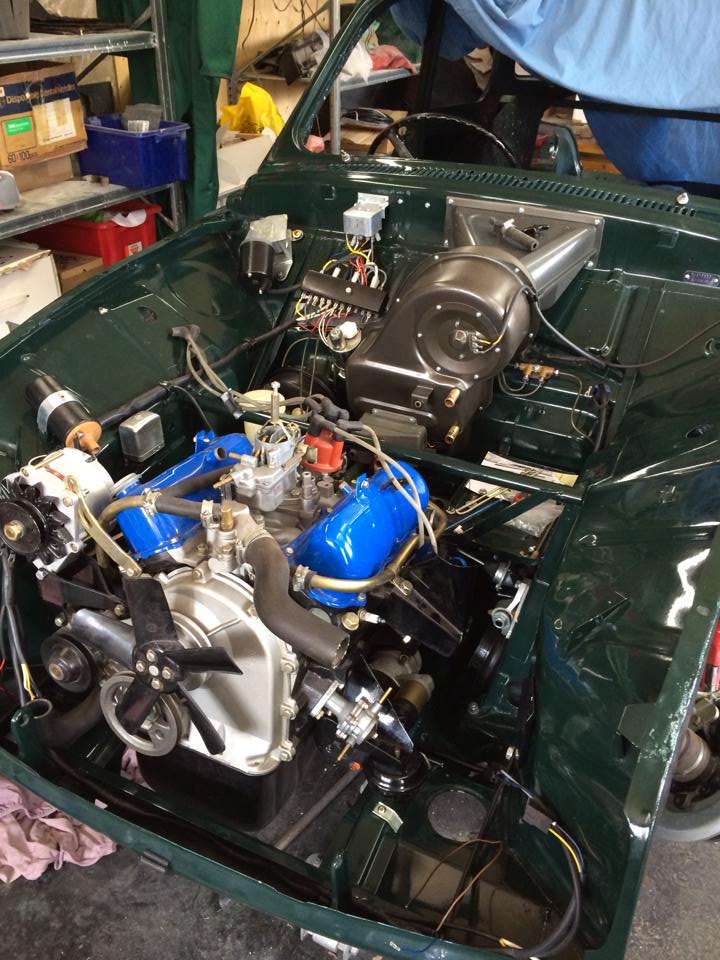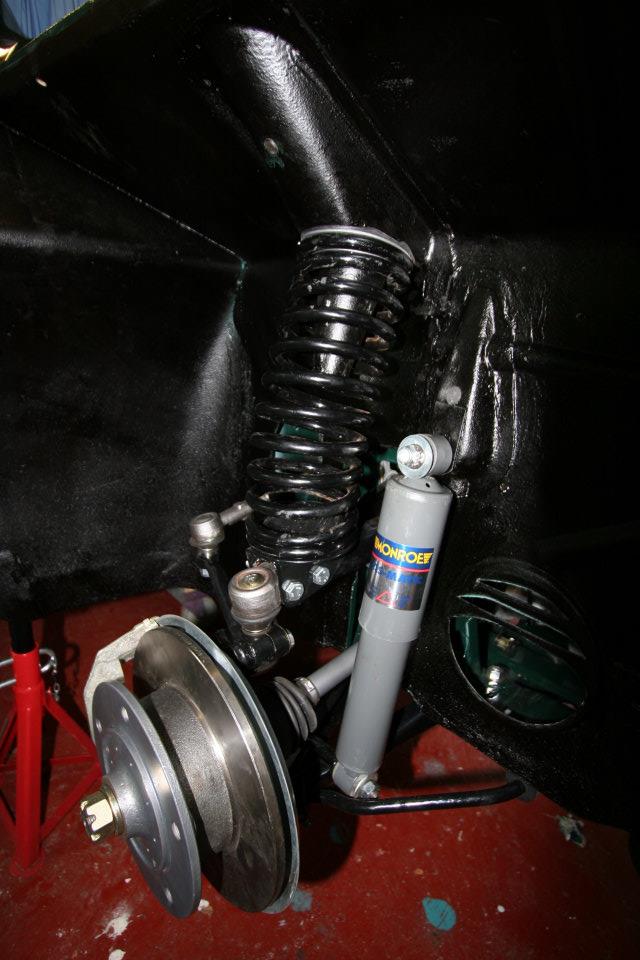 Thanks for the nice words guys, here goes with the upload of a bunch of images!

Some more info on the restoration:
My father rebuilt the engine, (motor trader in Oxford for over 40 years, but engine rebuilds were always his happy place!)
Chris Partington (sp) did the gearbox to final specs
Welding was done by a specialist in Wales (Gary Wilkie (sp))
Paint prep was my labour!
Paint by my fathers Sprayer
Wiring loom by AutoSparks (great guys to work with, they didn't have pattern for the back half of the car, so I sent them mine and they've copied it for their masterfile)
Highgate supplied a lot of the parts over the years before they closed up, eBay now fills in the blanks!
I've added little upgrades, but trying to keep it as close to original as possible (LL wooden steering wheel, braided brake hoses, stainless caliper pistons and handbrake levers, hopefully jetex exhaust when money permits)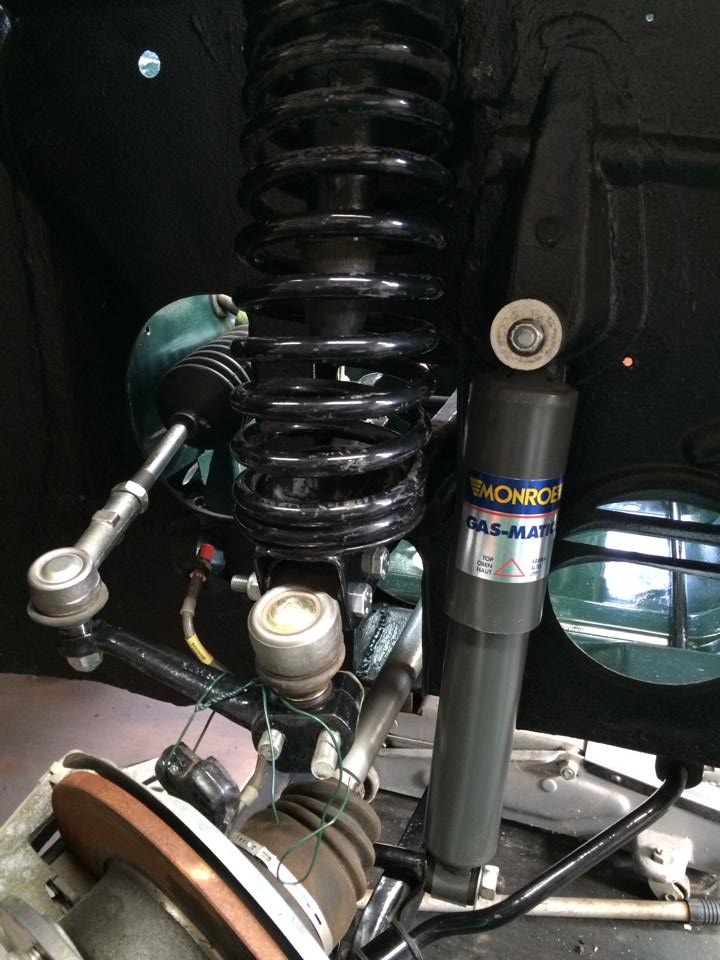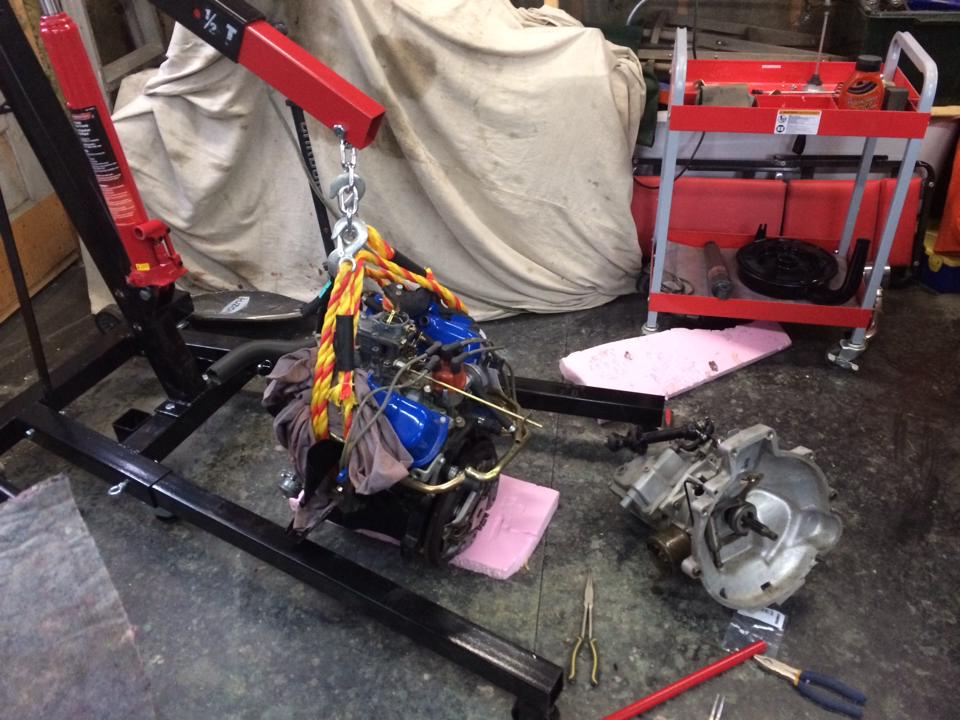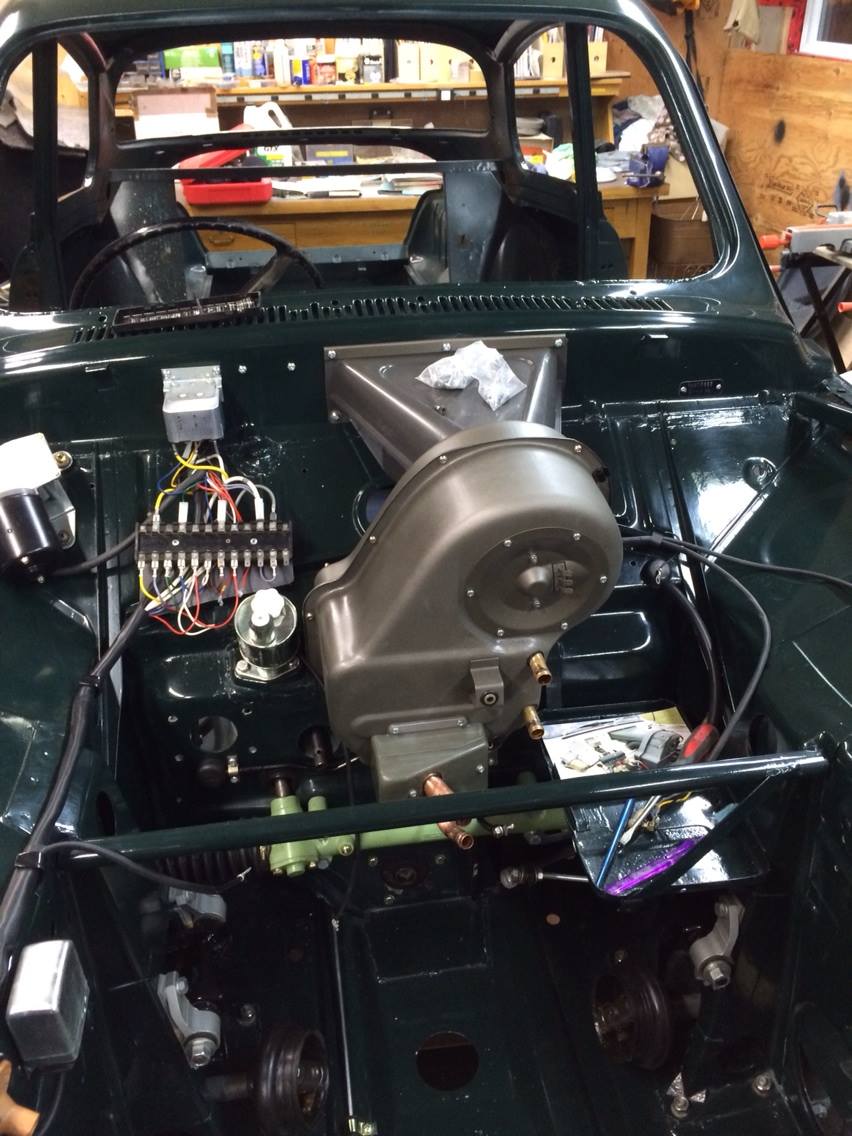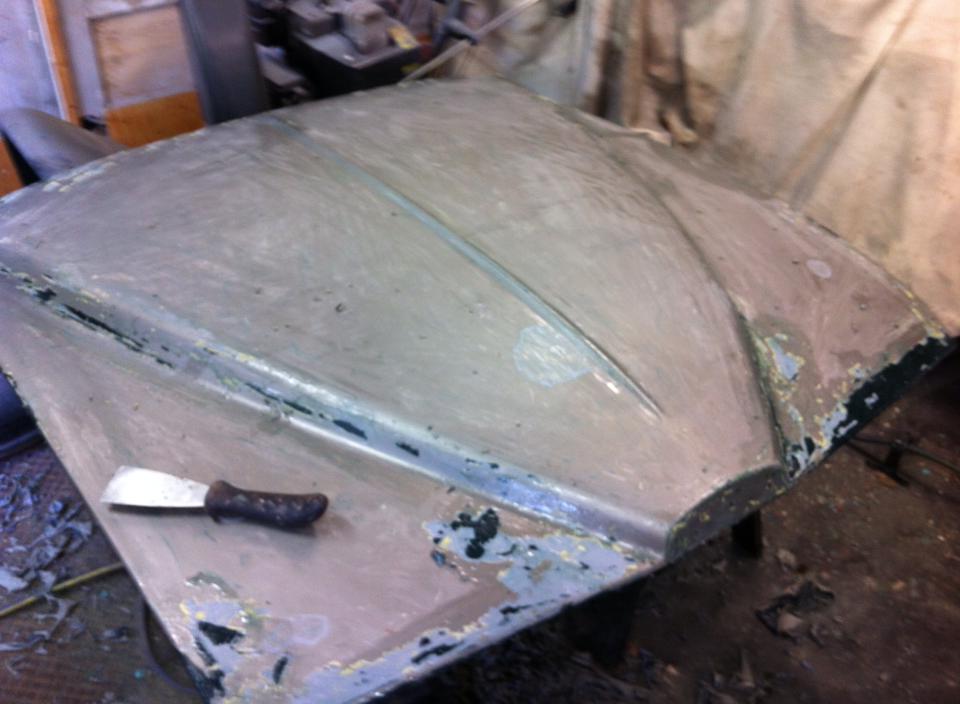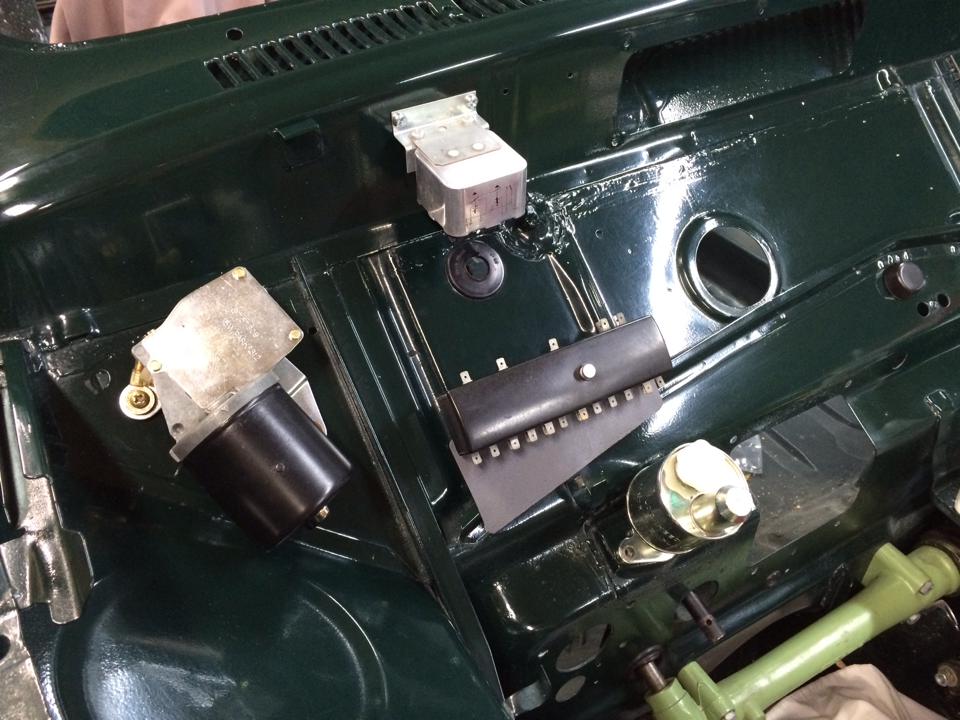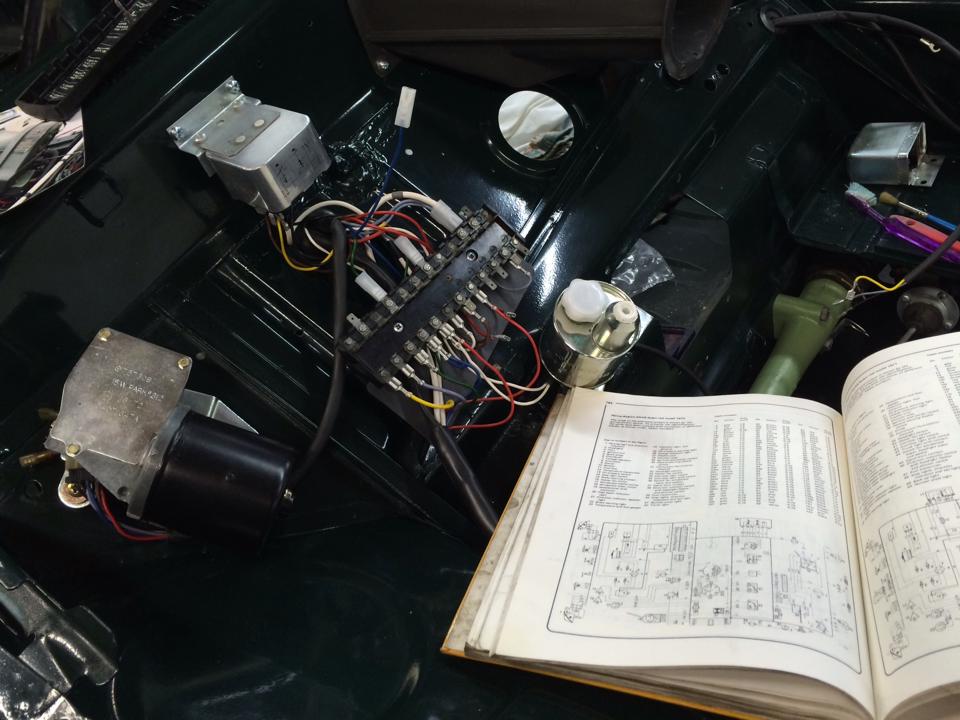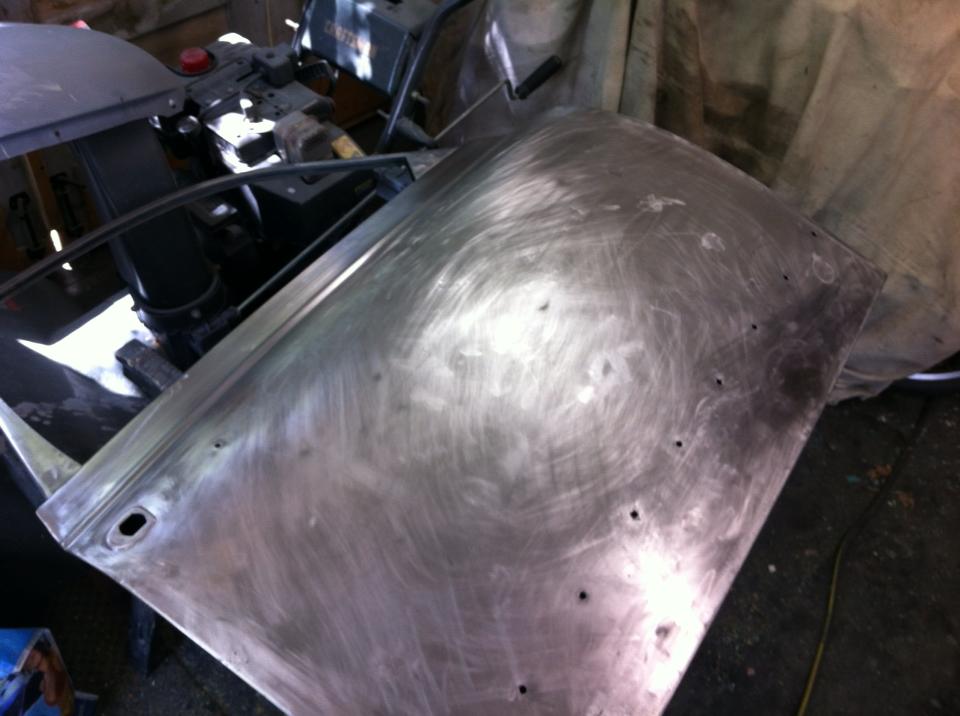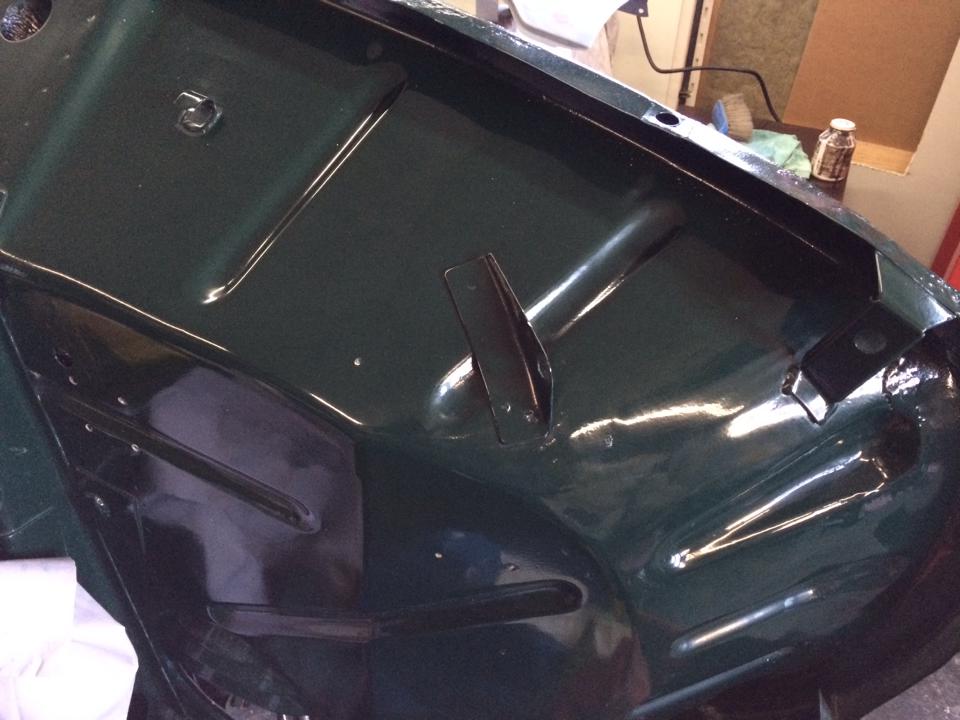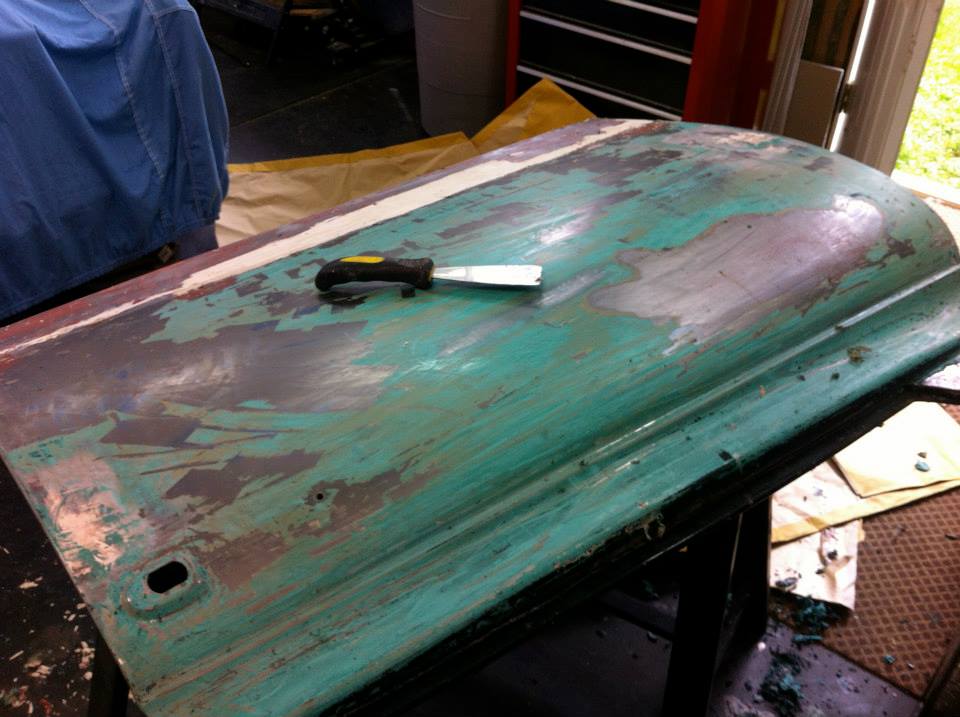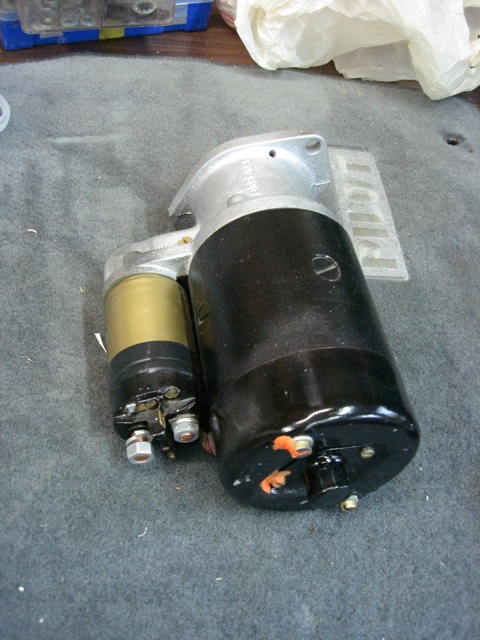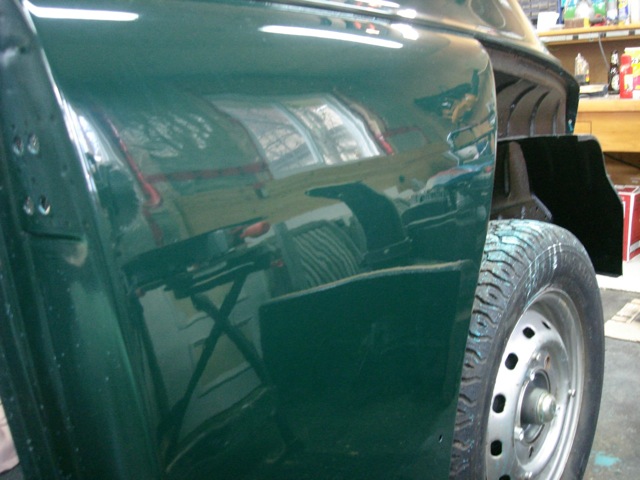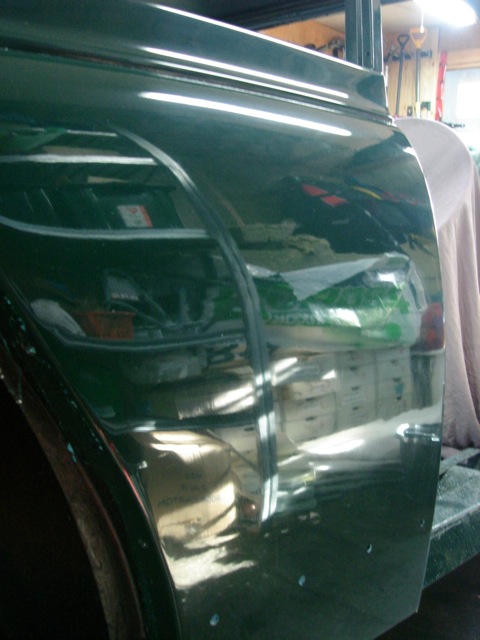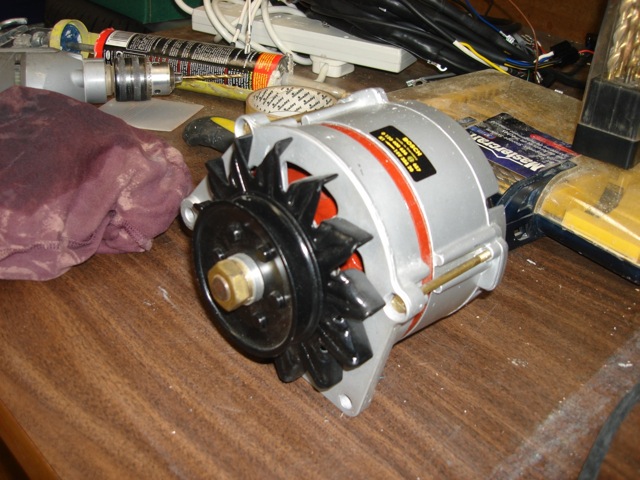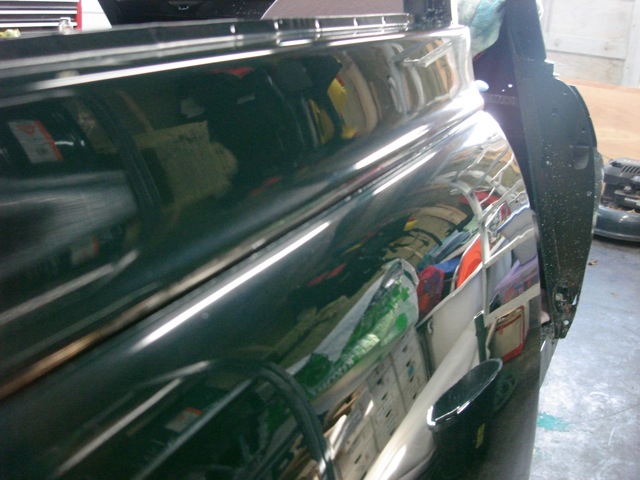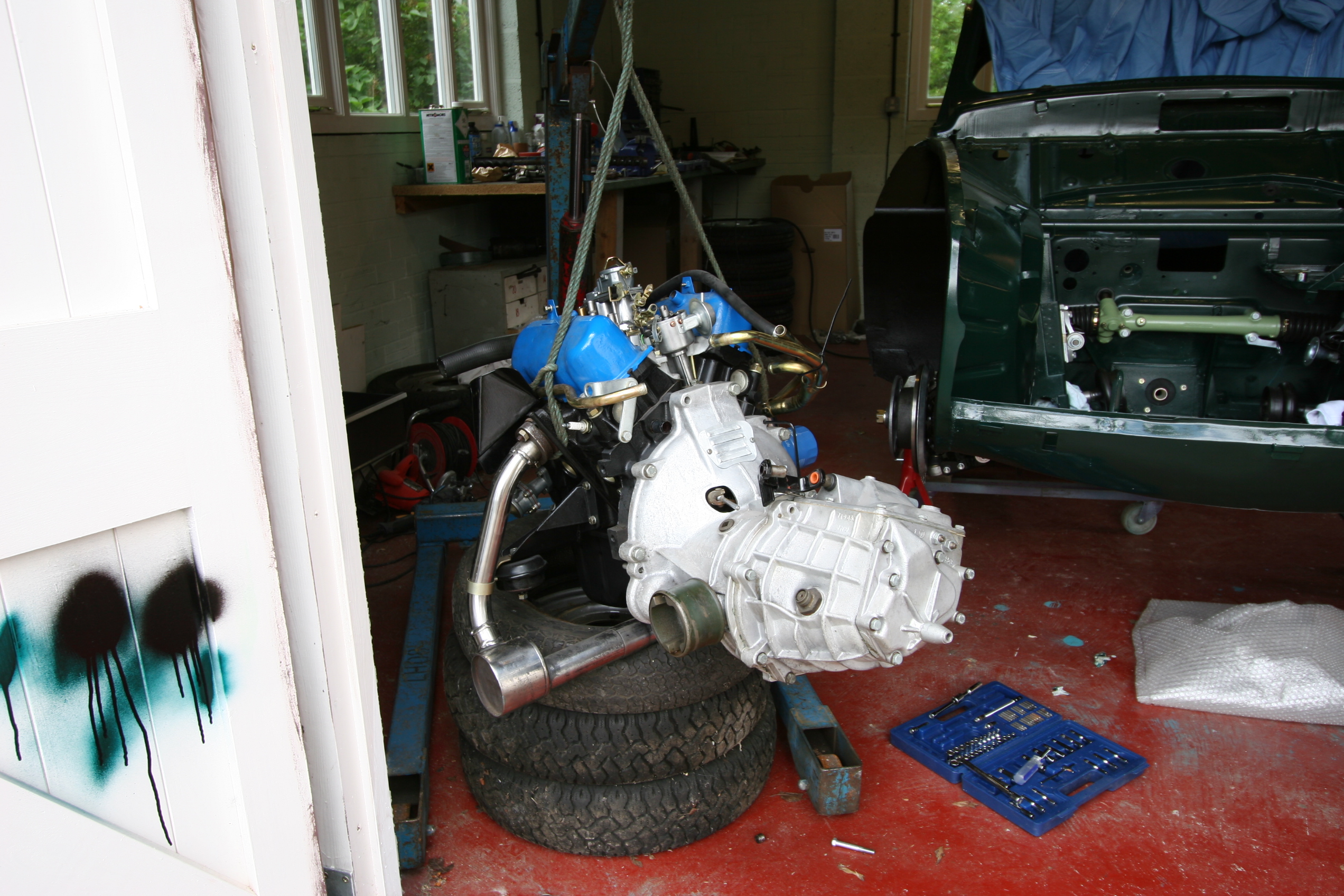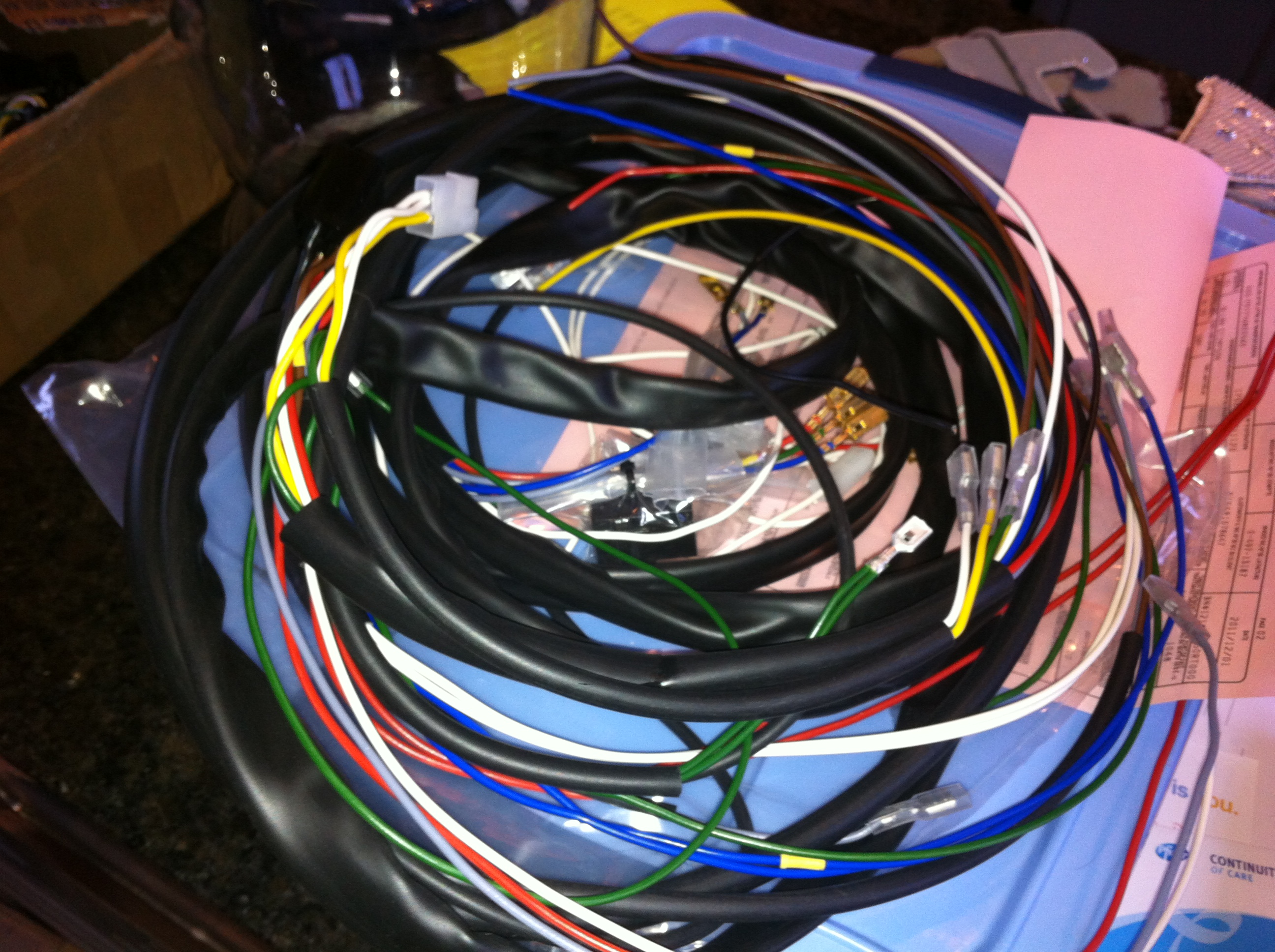 Yes loom is a direct copy (there are some minor differences as Autosparks "off the shelf" loom was for a 1975 model, but it's close enough and working with them to get the extra bits we covered it all. (great bunch to work with)

Car is in Canada now, we shipped it in a container with our furniture, CDN Customs inspected the car, damaged a bunch of paint (covered on insurance) and left Contraband diagnostic equipment in the boot, so quite the adventure getting over here!

I could use an image of where the loom travels - I think I have it (after much experimenting but it's little things like does it go in front or behind the grey card panels, where does it zip tie to the bar under the dash (I remember cutting one off to get the old loom out)

I'll post an image of where I'm at with the interior tonight, planning to go and tinker with it now!

Cheers
5-9-2014
as promised some shots of the interior and where I'm up to, guess the wires may make more sense when the dash/instruments are in place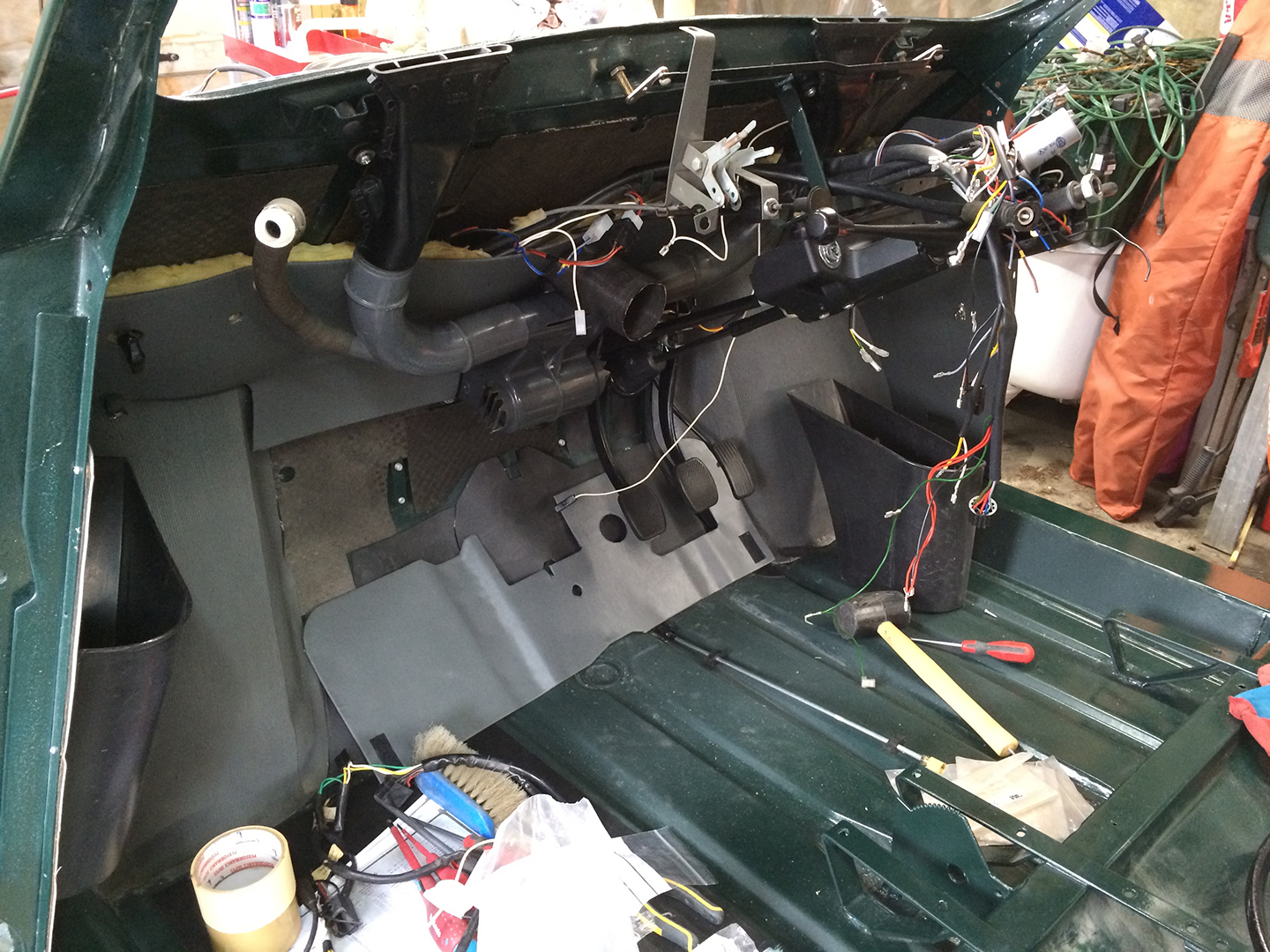 I've already seen from one of Dirtbiker's shots where the top bracket for the dash fixes, so that's good!

and another of a more complete engine bay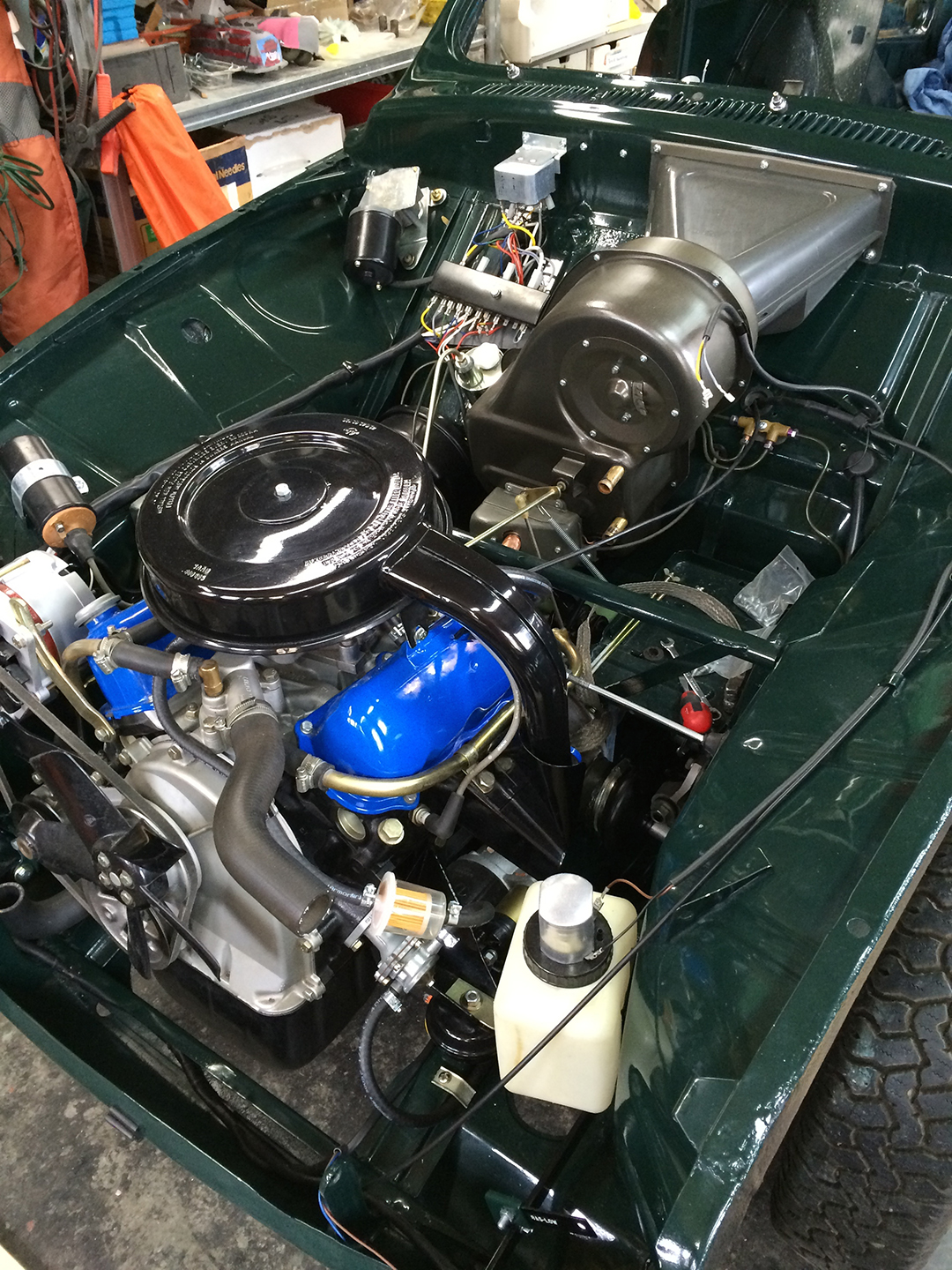 5-10-2014
Thanks Woody, exactly what I needed!!!

thanks for the kind words too, makes some of the slow grind worthwhile
5-16-2014
Just got my refurbished radiator back from a repair specialist (I was just going to repaint it, but had some of the veins fall apart - when I took it in he pressure tested it and showed me a tiny perforation, so I'm glad I didn't cut corners!

Expansion tank still needs fixing properly, but you get the idea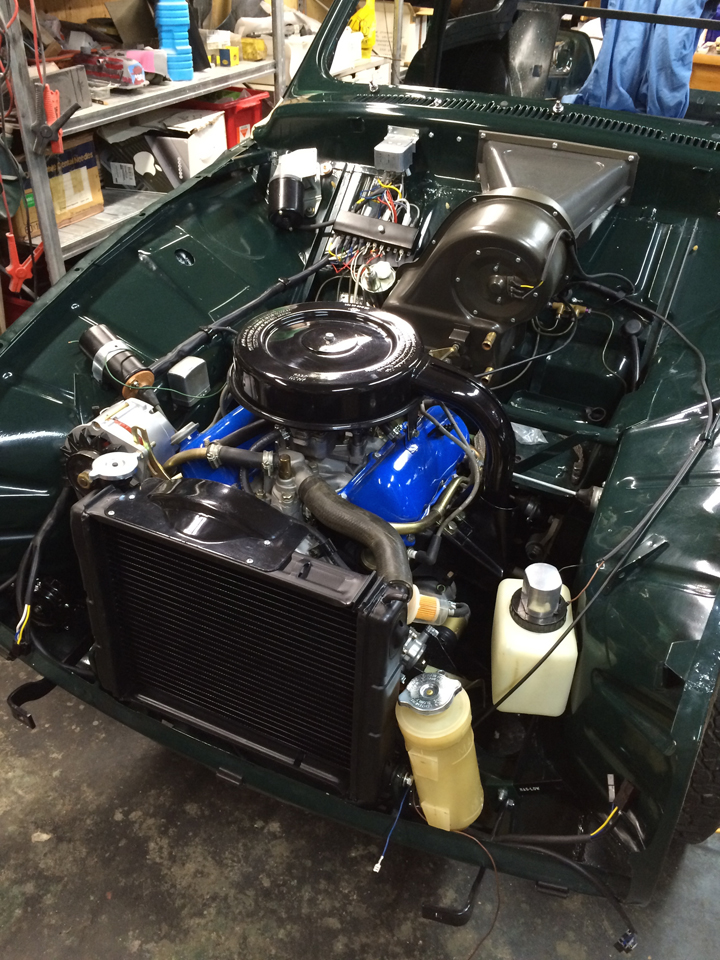 Long weekend here in Canada so I'll be attempting the dashboard and wiring!!!!!!
5-20-2014
and the dash in, still a couple of black earth wires I can't figure out (and the Haynes Manual is just adding to the confusion!!)

Les Leston wooden wheel was rescued from a rotting barn find, I'll need to figure out a horn wire as it's a different boss design (standard wheel has the constant contact, but this one doesn't)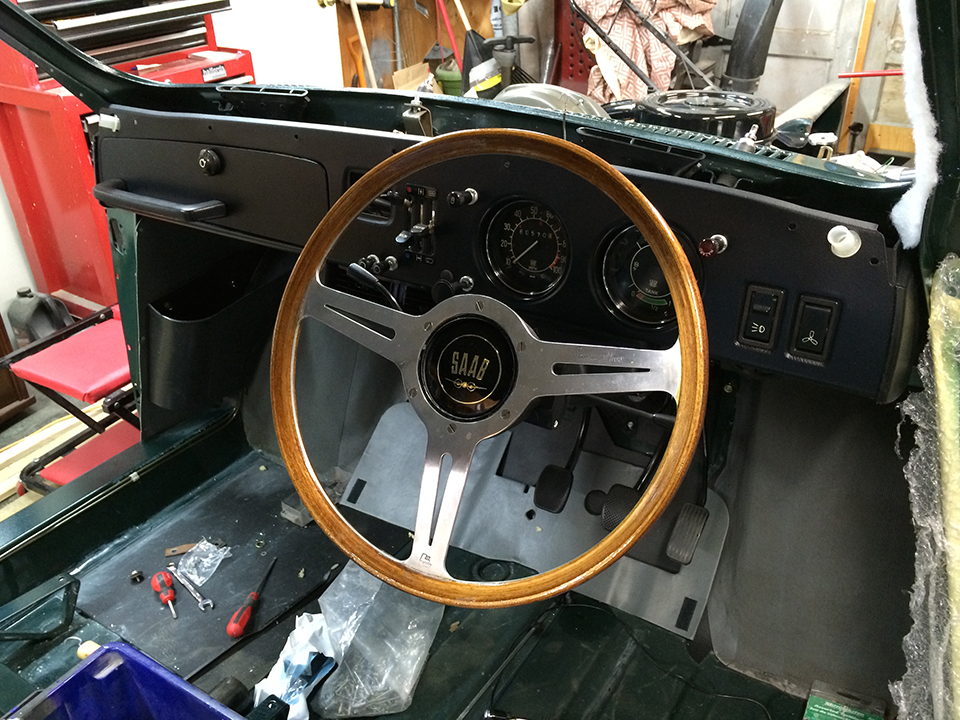 5-21-2014
thanks for the kind words, here's the "before" images (beta - I have bills for most of the material/services bought, but I think I could probably get a Porsche with what I've spend over the years!!!)

I've tried to find before/during/after images so you can see how bad things were when it came off the road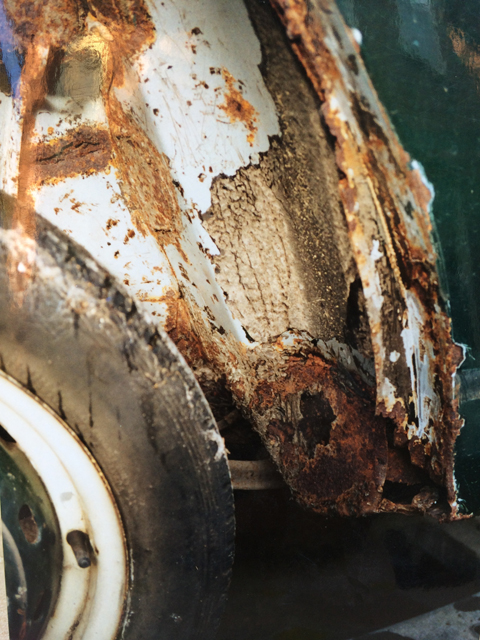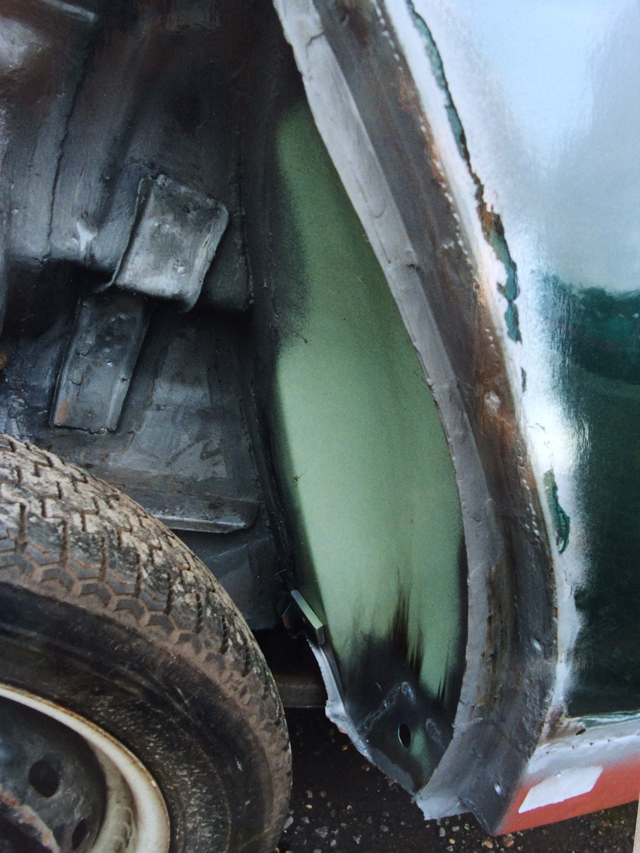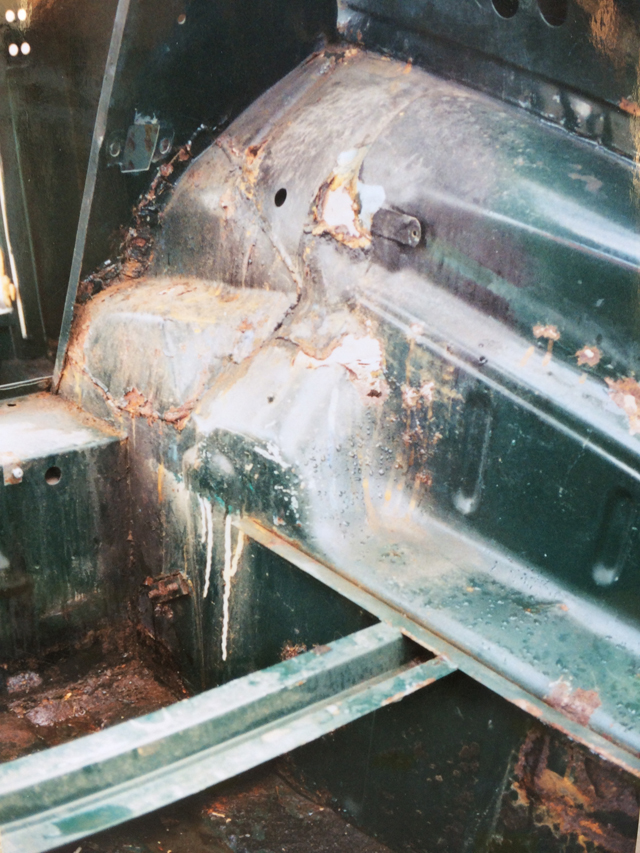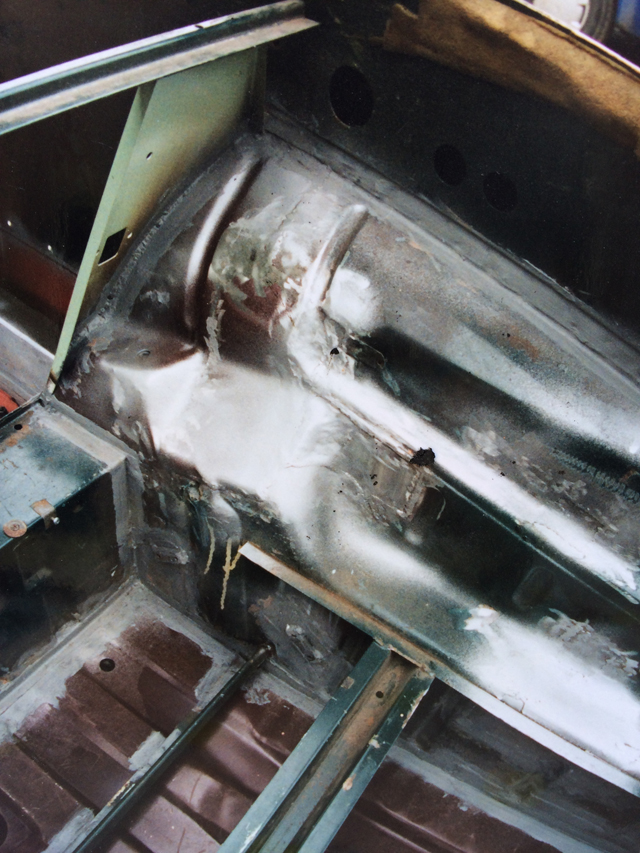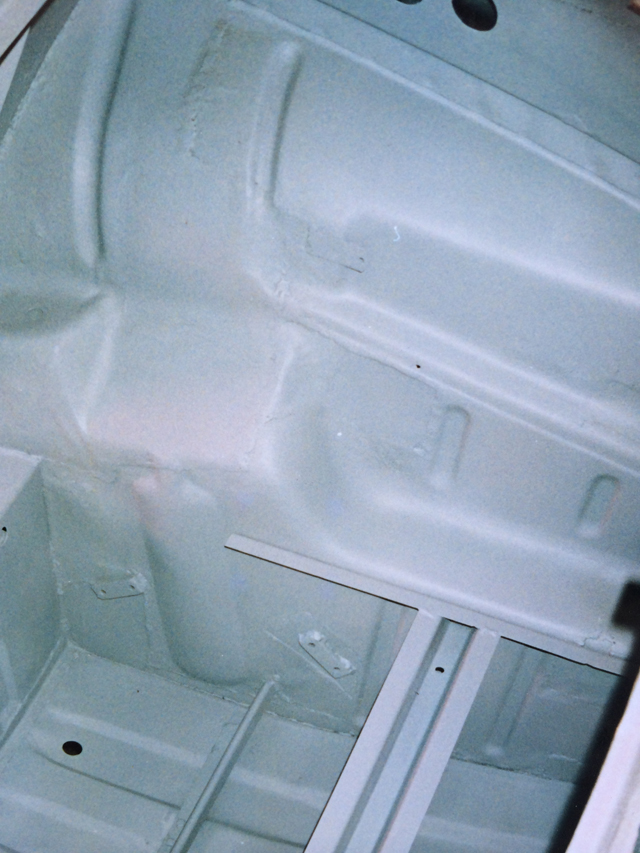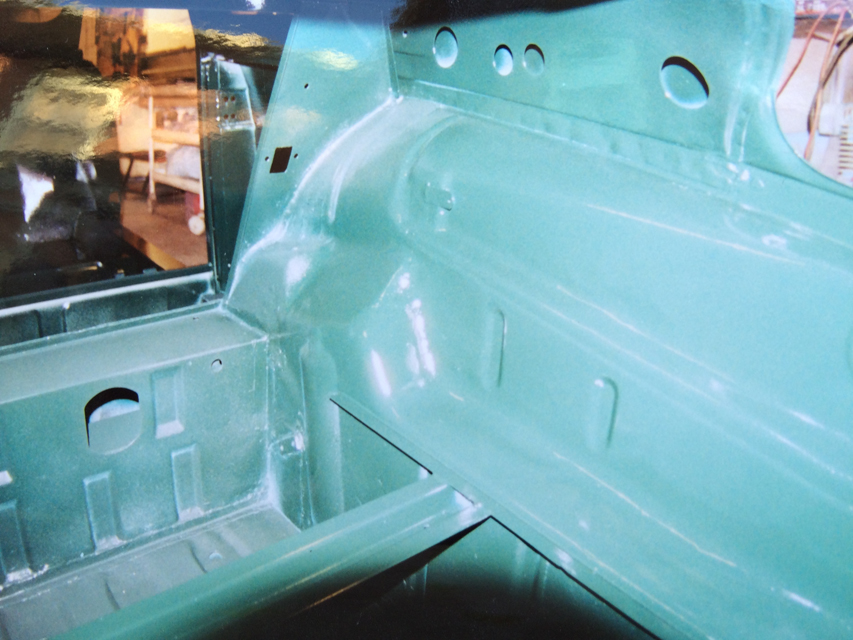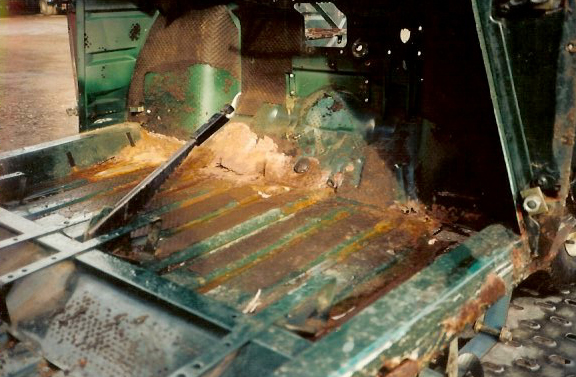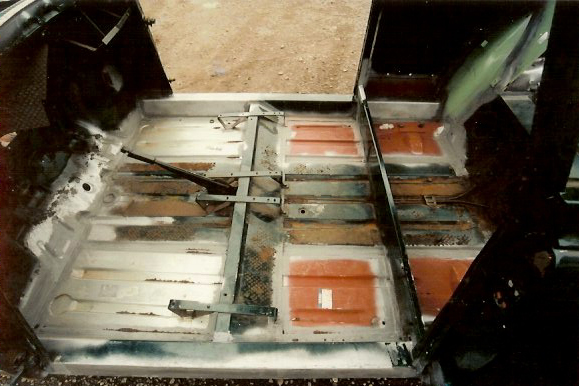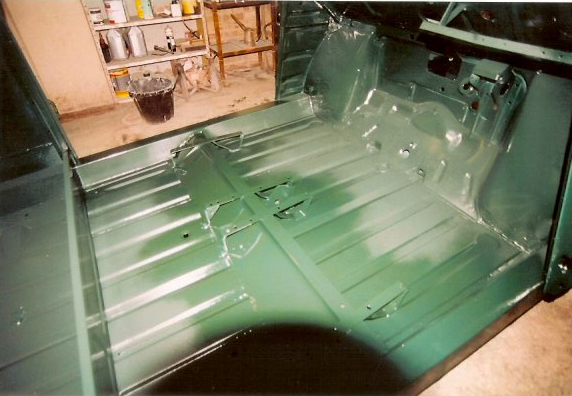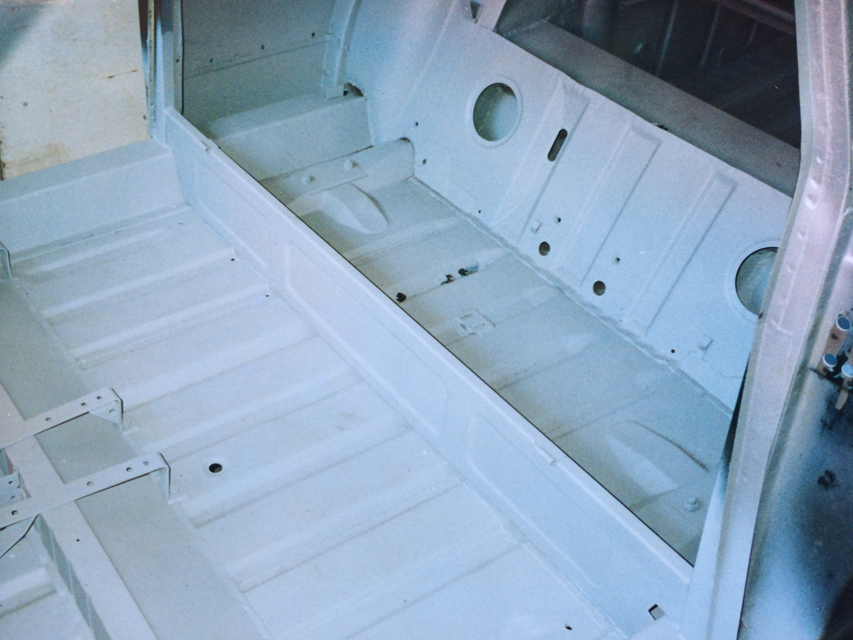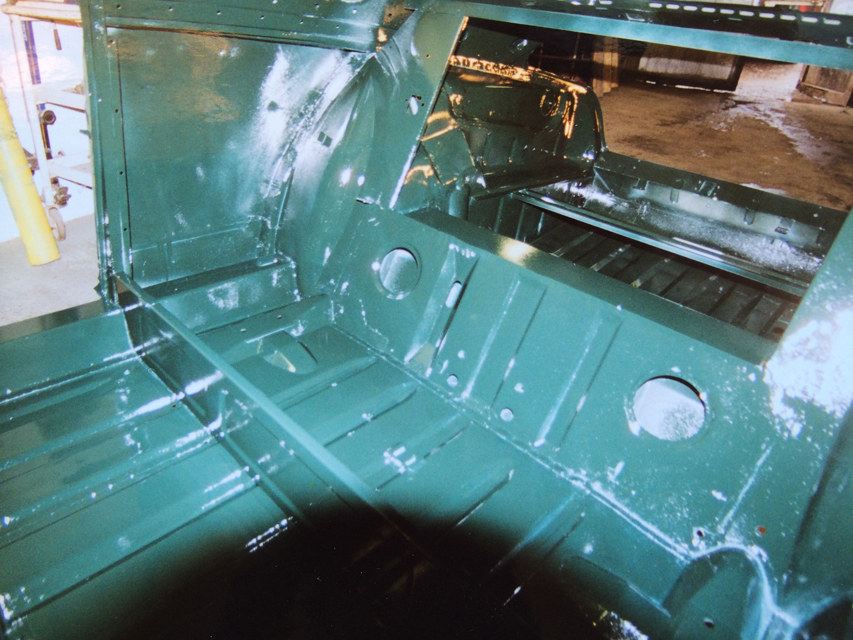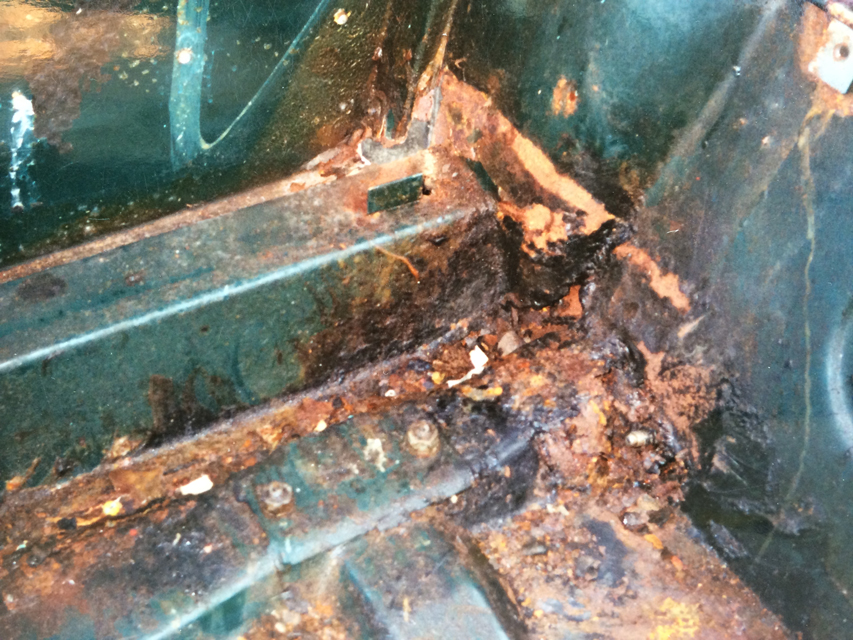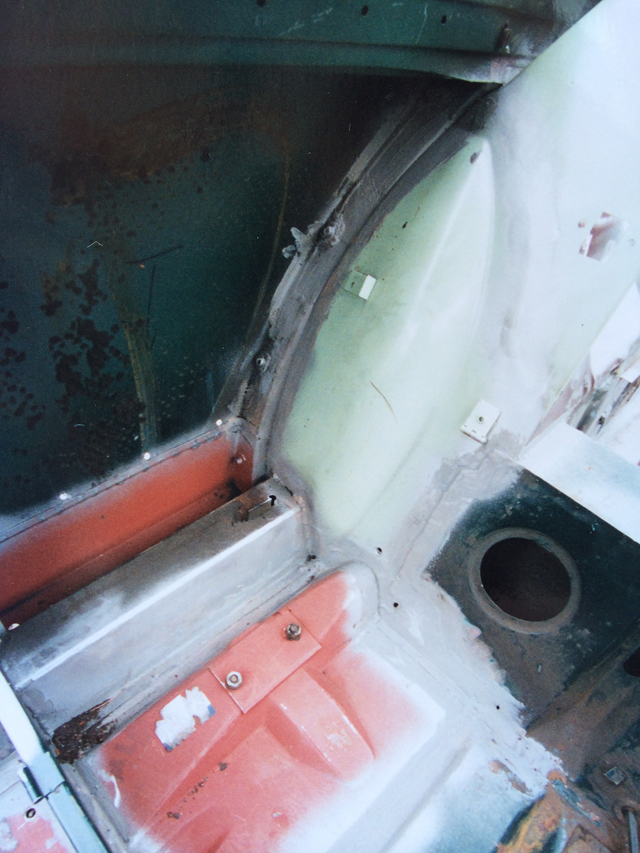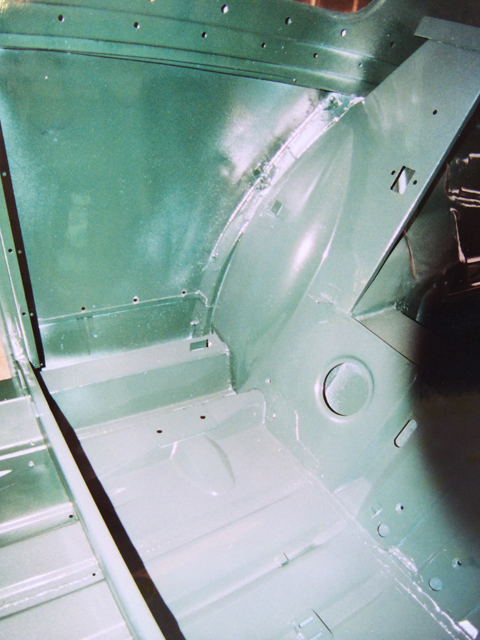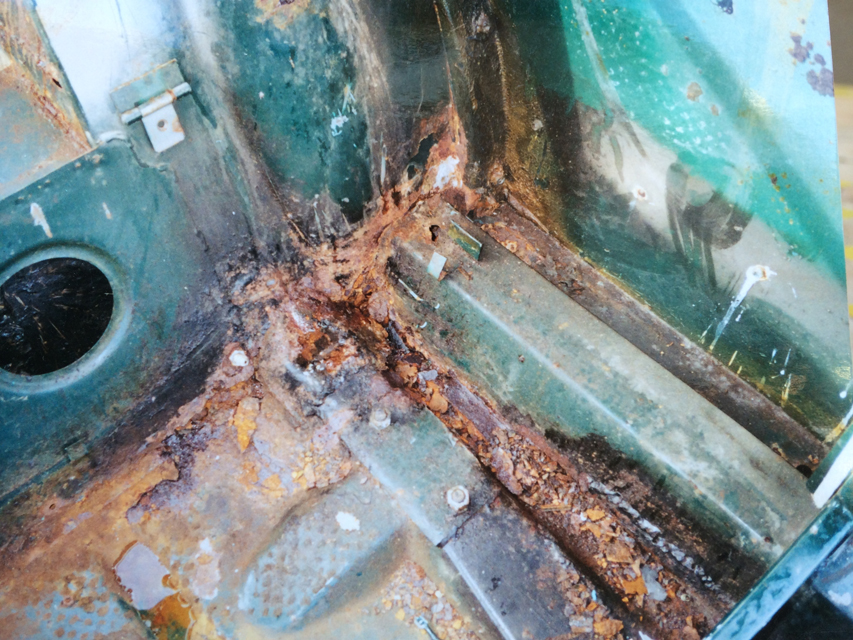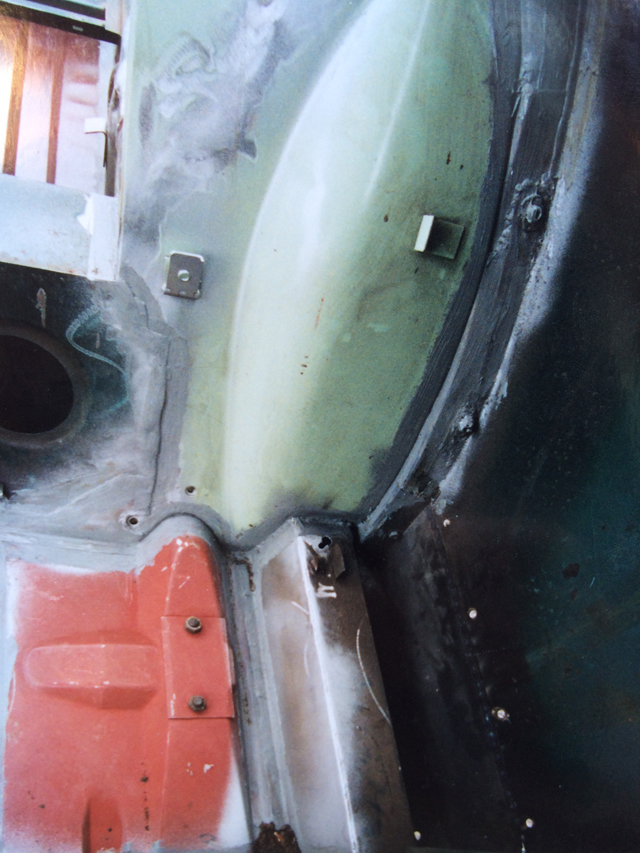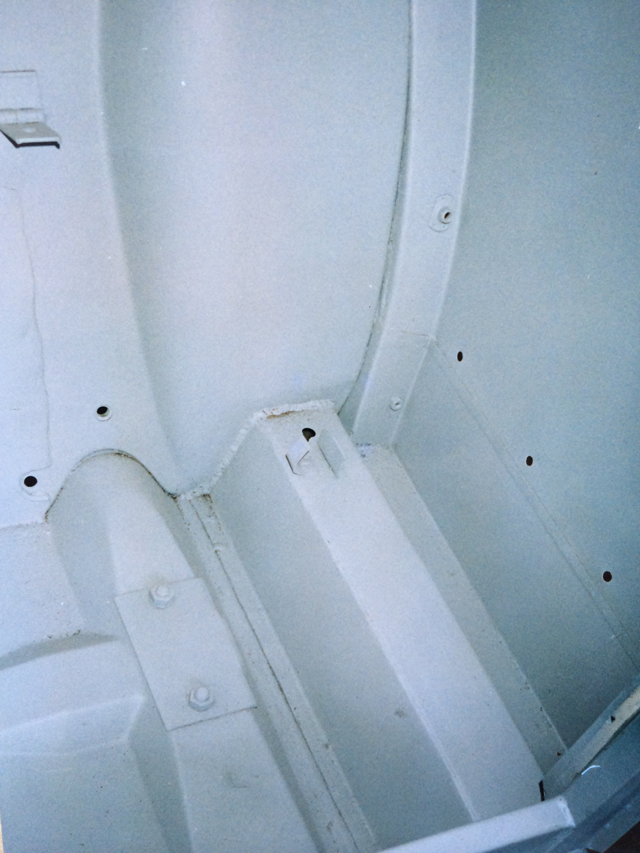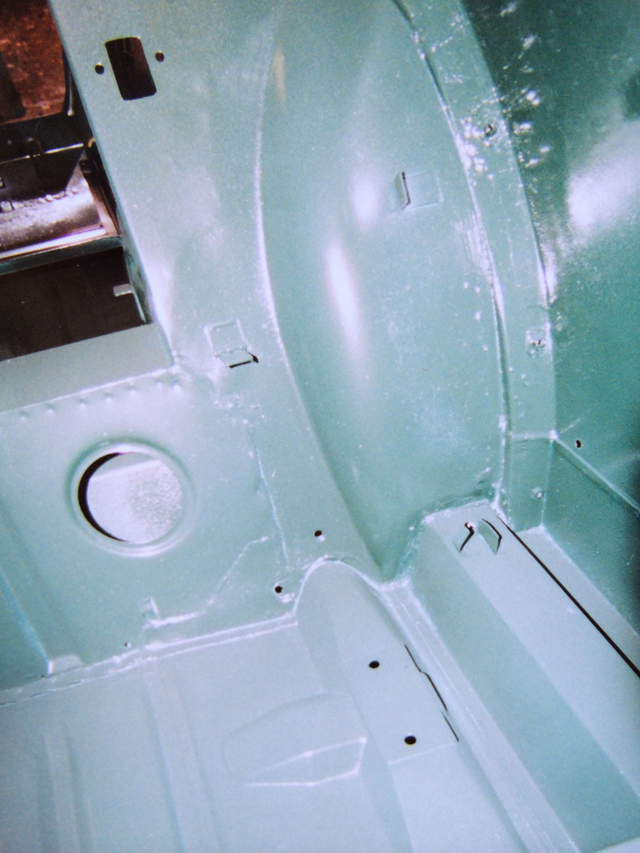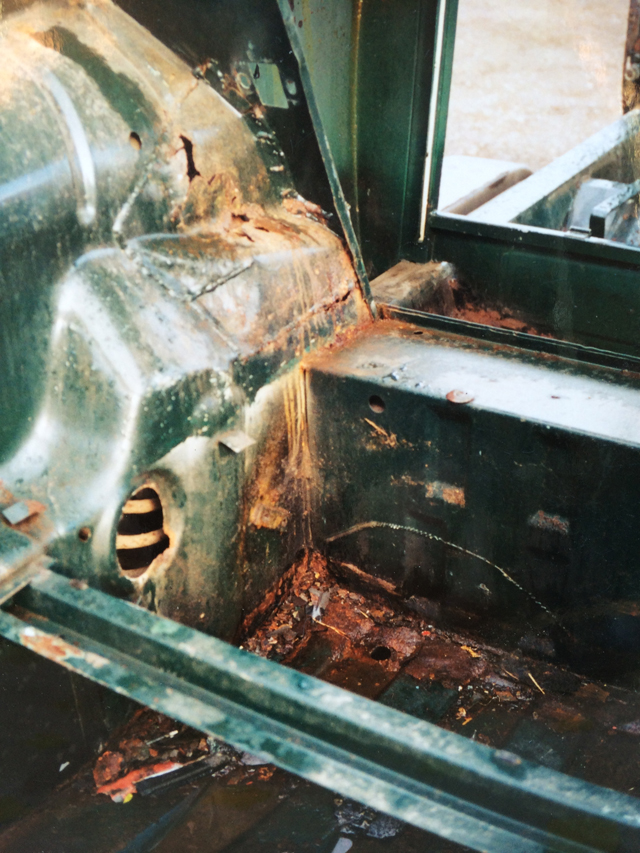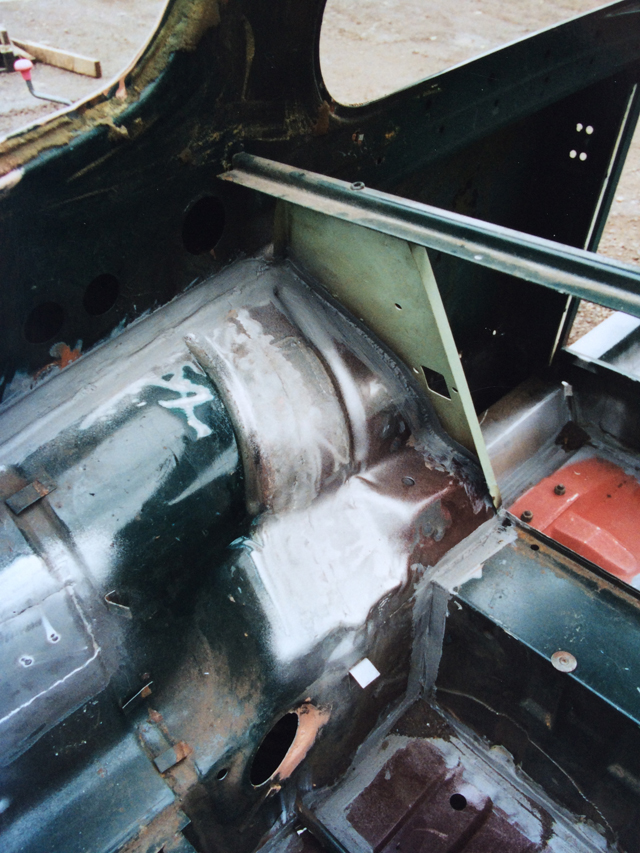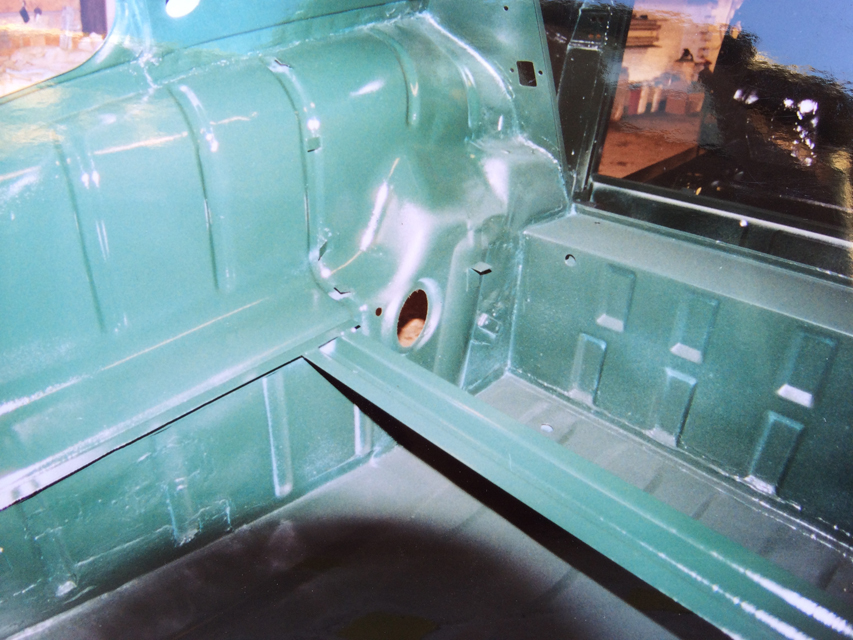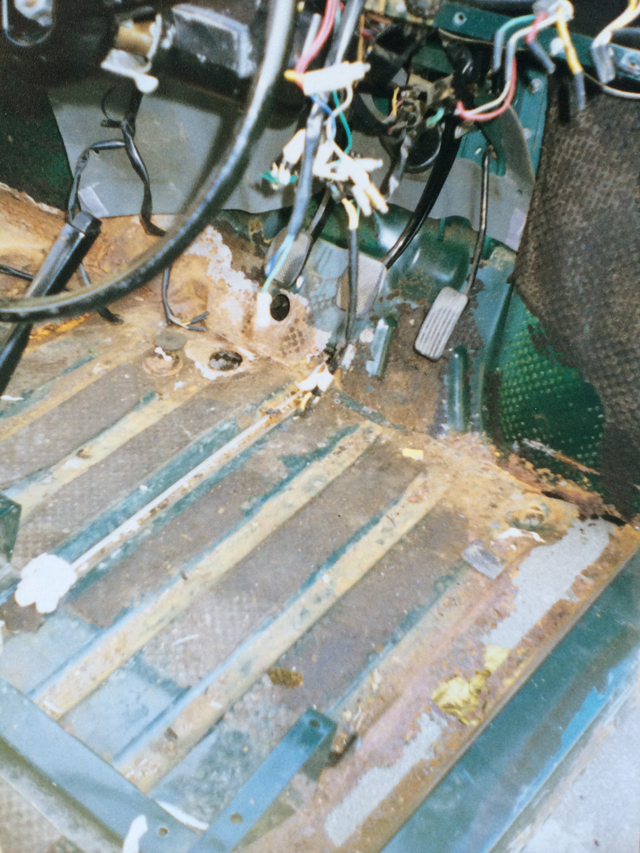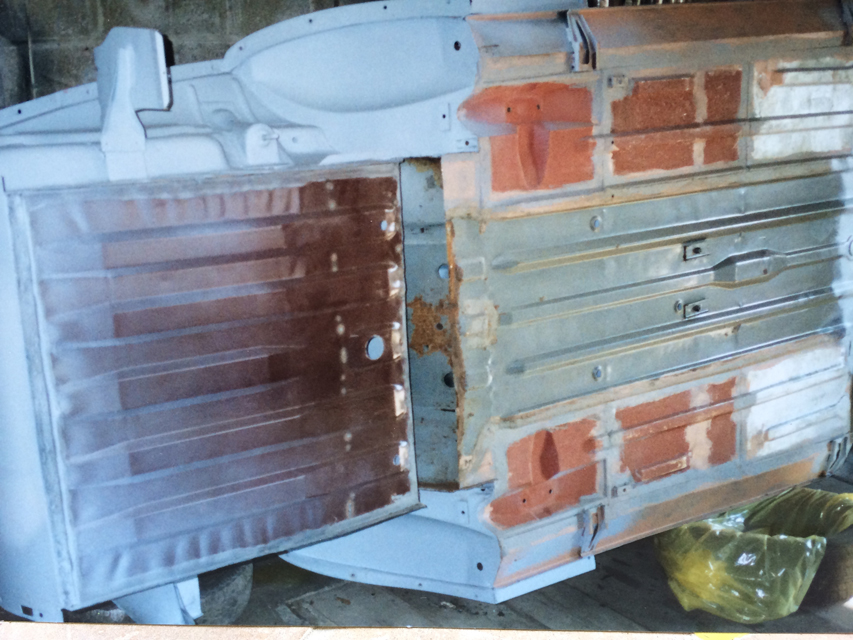 Bodyshell before it went to Gary Wilkie in Wales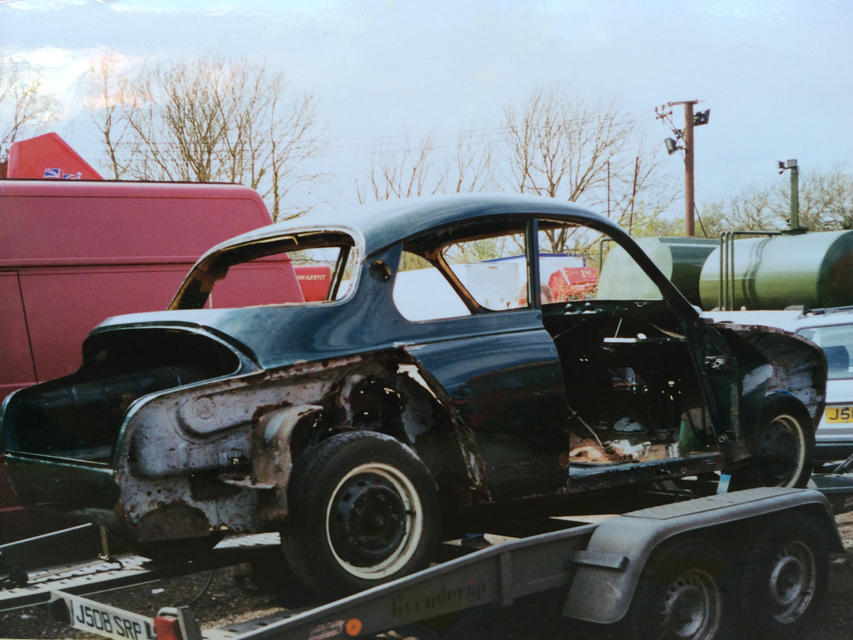 In northern France in 1991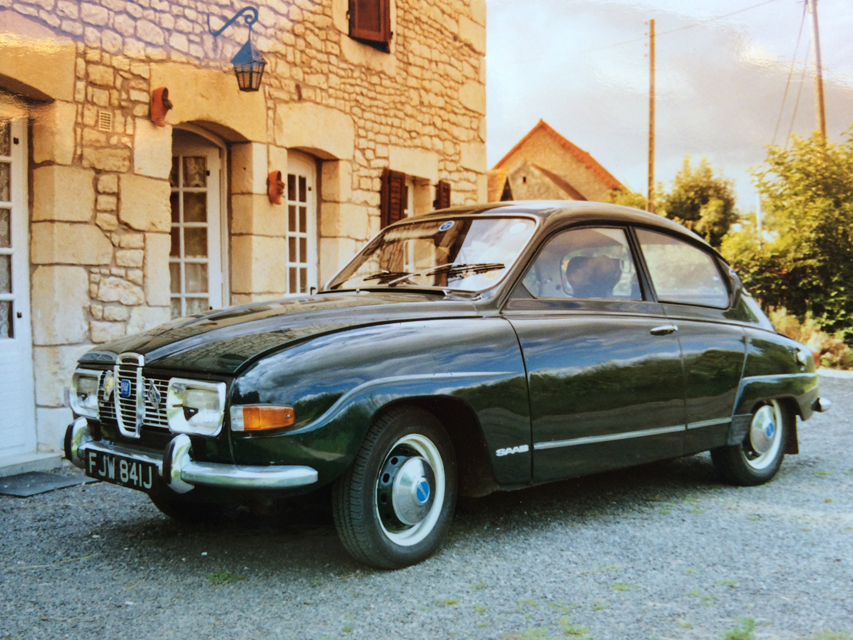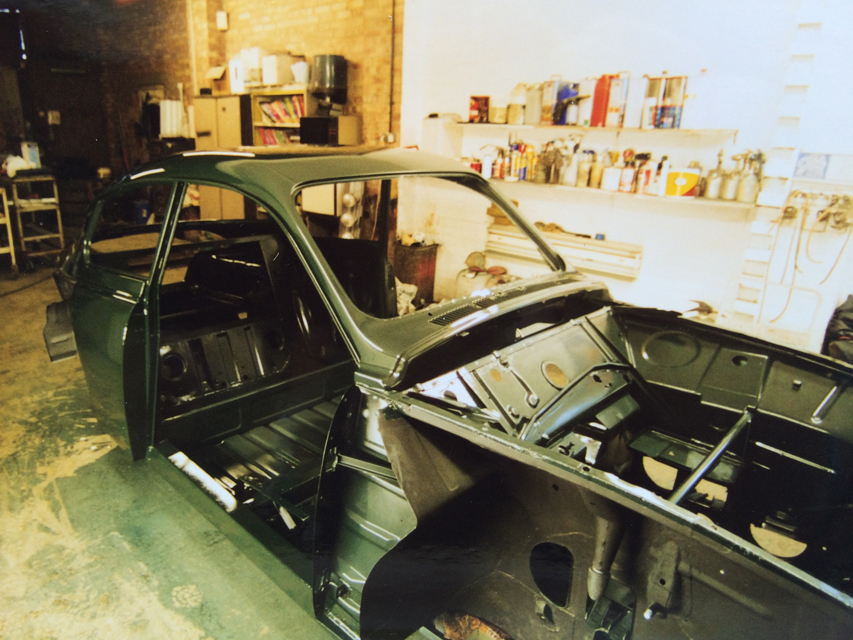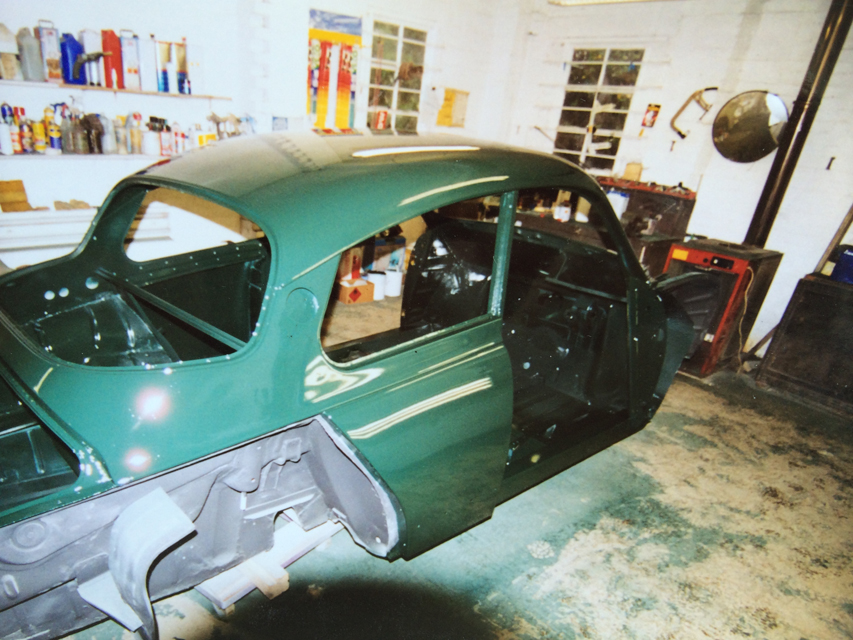 Close ups of Engine and Carb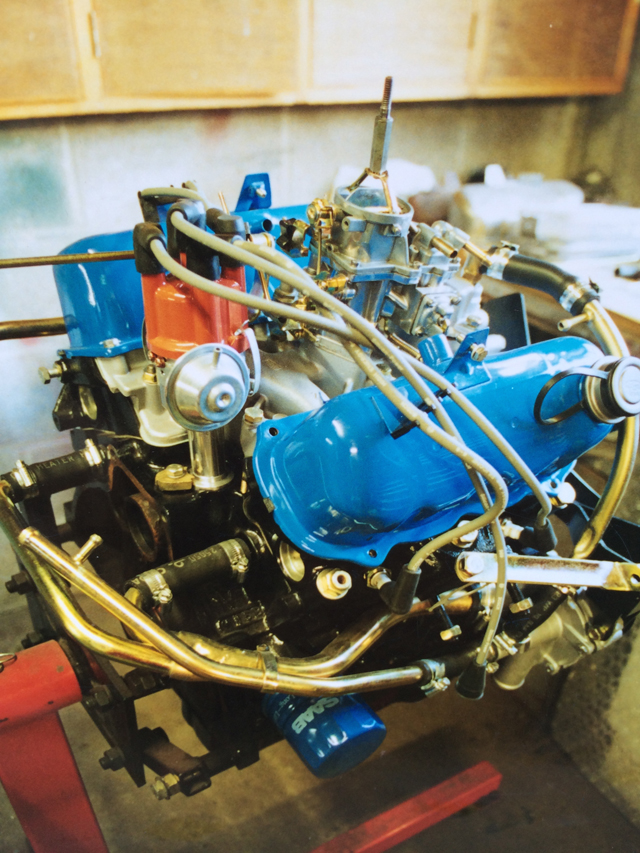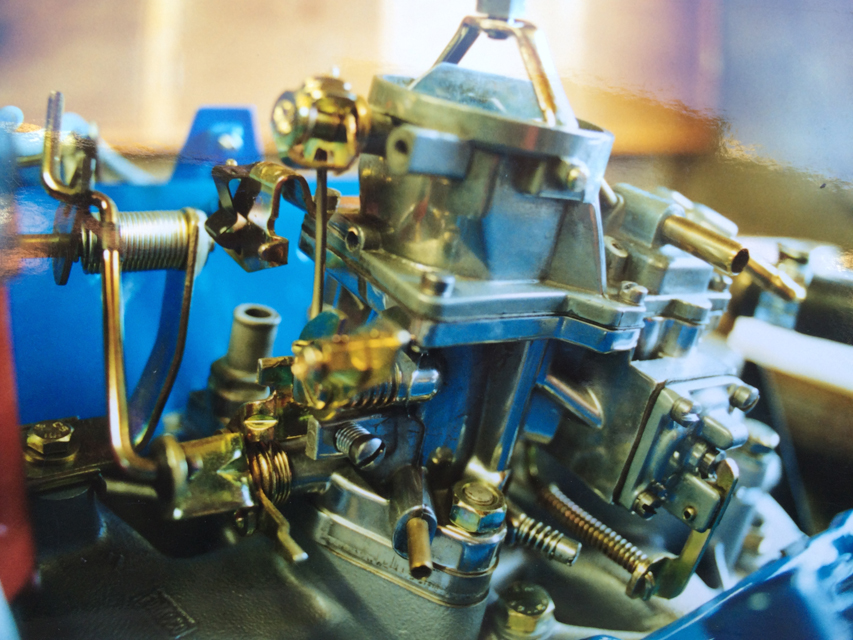 5-21-2014
glad you like the images, I'll trace the blacks tonight (see which part of the loom they're in, can remember from memory!) one must go to the back of the Speedo (and has a piggyback connector) so I'm wondering if the other black I have connects to that too

I'll take a look and report back - thanks for the help!
Here's what I have question marks on:

one "finger" of the loom has
double red line - goes to the Brake warning light on the speedo cluster
Green - goes to illumination dimmer
Black - has a piggyback connector, but not sure where this should go...


Another loom "finger" has:

Black - female connector (again not sure on this one)
Blue - Main Beam warning bulb for speedo cluster
Grey - indicator warning bulb for speedo cluster
Yellow - other connection for Brake warning bulb (other side is the double red from the above finger)
This finger also has a longer extension to it with a green (that goes to the dimmer) and a blue that's unused (and is tucked back into the protective tubing

It's basically the two blacks that I'm struggling with, there is an obvious connection on the back of the Speedo cluster, I'm wondering if both plug into that (one piggybacking off the other) or have I missed something?

Help!
7-16-2014
been a while since I posted (due to our old house requiring more attention) but I have finished to fuel tank and boot area

Wheel colour isn't strictly factory authentic, but when I was restoring them this colour was one of the (many) layers of paint on the wheels and I thought it looked better than the standard dark silver, so had them shot blasted and powder-coated (and went for the cheaper Firestone tyres as the authentic Michelins were twice the price!)

Inlaws have just come from the UK with an exhaust system in their baggage (I'm not kidding) so once that's fitted it will be ready to start up - still have to just get a battery!!

Next step is to get it started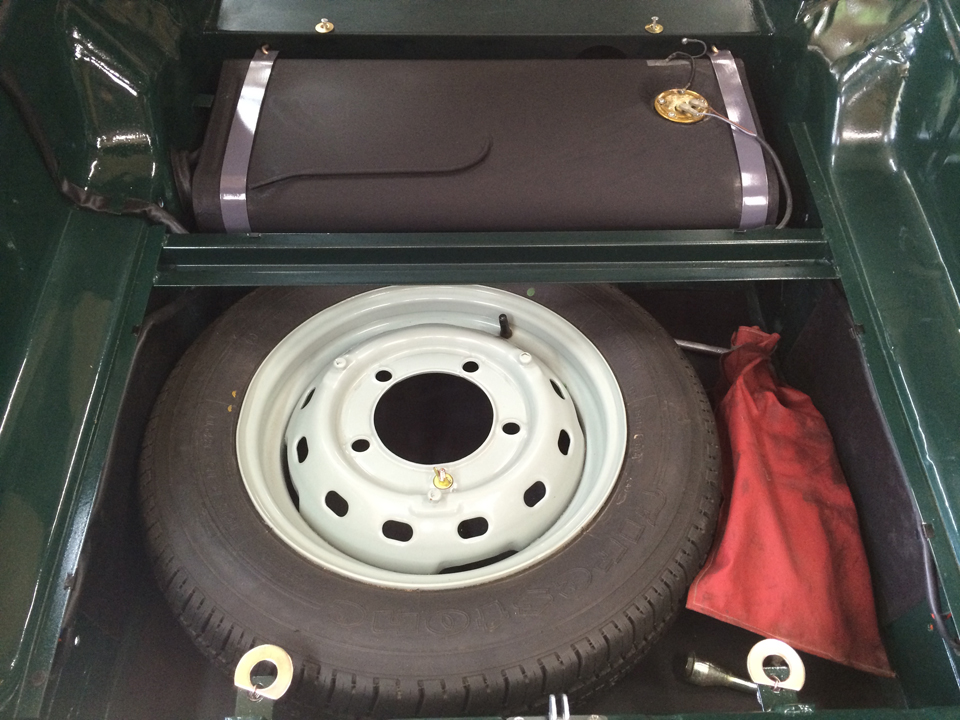 1-2-2015
Back at the project now that winter in Canada has taken me "indoors"

so moving onto the interior, I had the seats recovered years ago (before it came off the road) but the foam is shot, managed to poke my finger straight through! so guess I'll be figuring out new foam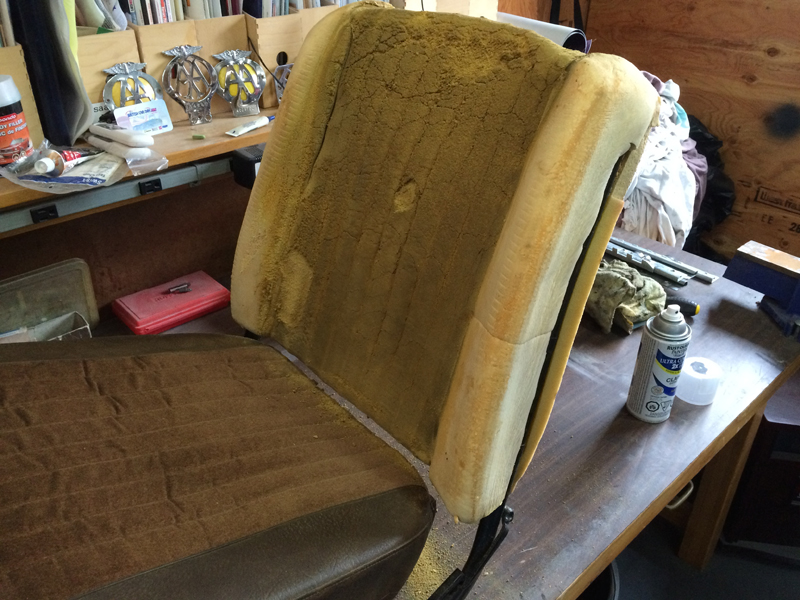 but back seats and all the runners, boarding and black cappings have been restored/replaced, also remade the wooden chock for the back seat support as mine had seen better days (rotten and weld burns all over it)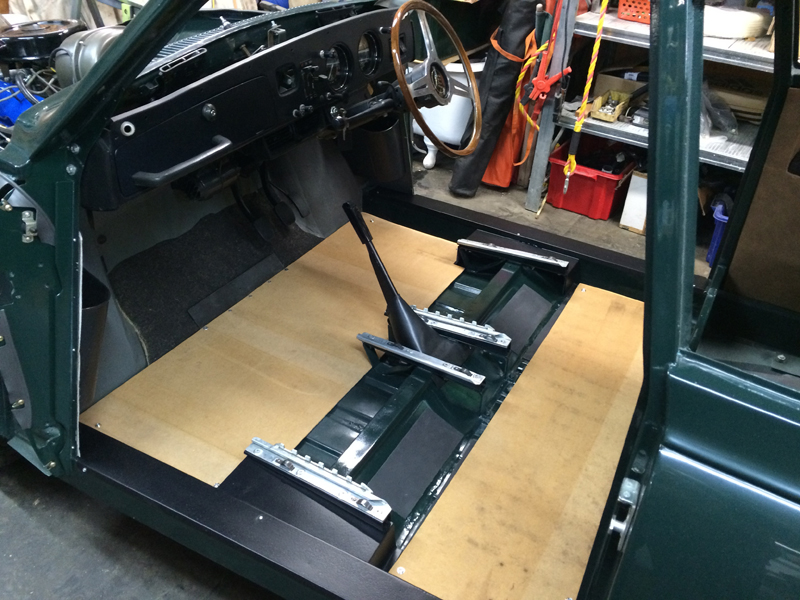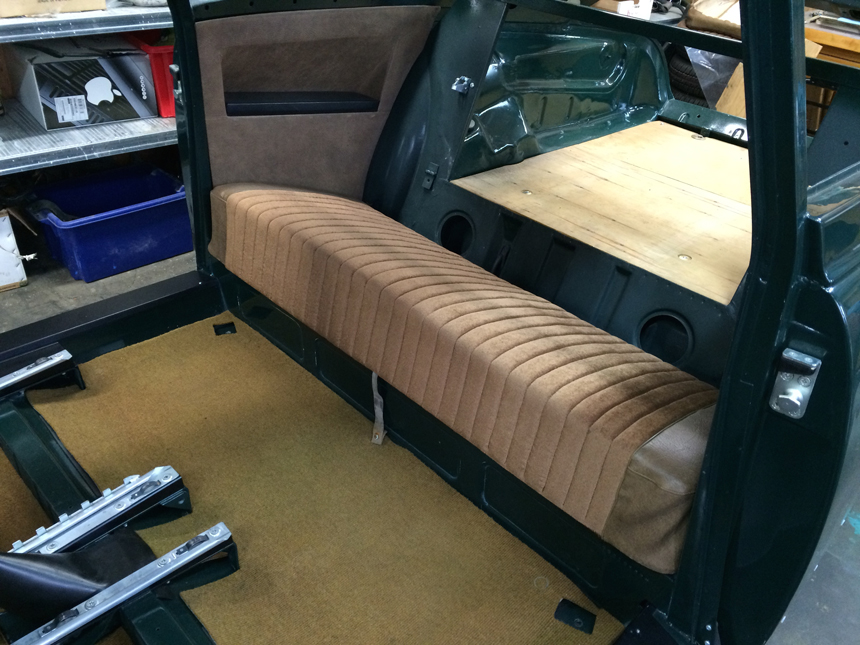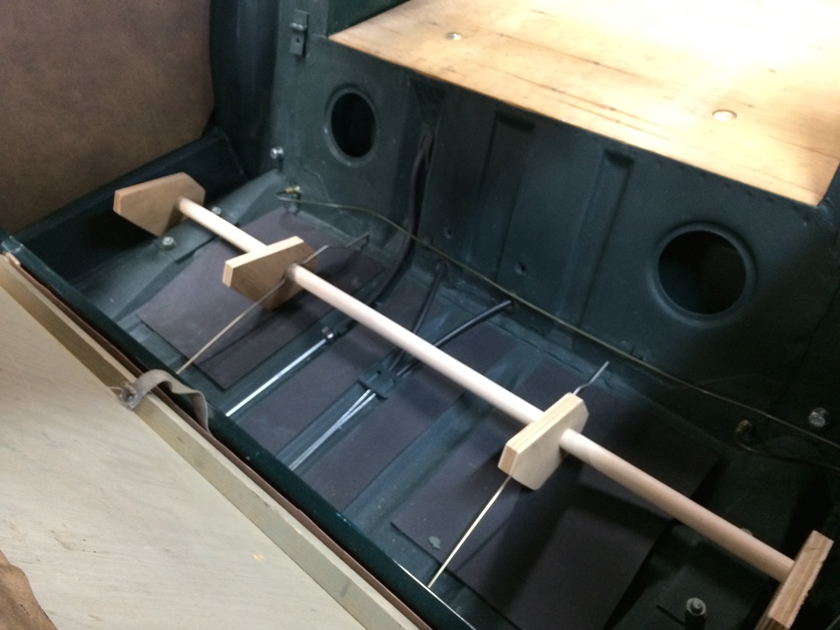 Also have a friend remaking the headliner, can't go too much further until that's ready
1-3-2015
Been playing some more (borderline Concours obsessive now) stenciled the Swedish wording onto the backing boards today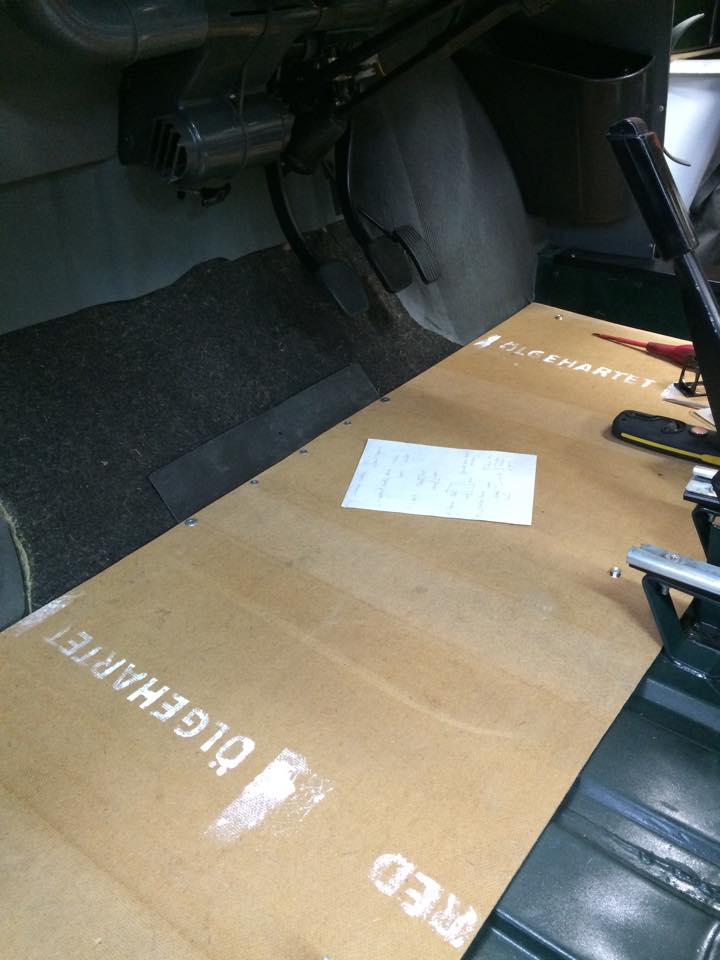 1-4-2015
Thanks guys, your encouragement means a lot (especially when I have "nothing went right days" - one just the other day in fact, came in from the garage and said to my wife I'd have been further ahead if I'd stayed indoors!)

I'll keep the photos coming, exhaust went on today, so I'll get underneath with the camera!
1-17-2015
So glad you found me! You did an awesome job on the welding. After getting the car back from you I stripped all the paint off back to bare metal, blasted, ground, drilled and removed the minor rust and had my father's shop paint the body in the original Tyrol Green.

Whilst all this was going on we made plans to emigrate to Canada, we moved up to York for a couple of years before that (bought a project house with no garage, so spent two years fixing up the house and building a garage) I said to my wife I didn't ever want to move into a house without a garage again, so when we moved to Canada we found another house WITHOUT a garage!!!!

So now that I'm an expert garage builder (and we bought another fixer-upper here) Also managed to have a couple of kids in there too, so I'm finally getting back into the car (hence the 20 year timeline!)

I'm glad you're still doing the 96's, my work has all but dried up with Porsche Club (I remember you saying you wanted to get into the 356/early 911's but the magazine I was sending you doesn't really have a classified section anymore)

I'll keep posting images on this forum, the guys here are really helpful and encouraging

Take care
2-5-2015
Finally the panels are in paint!!!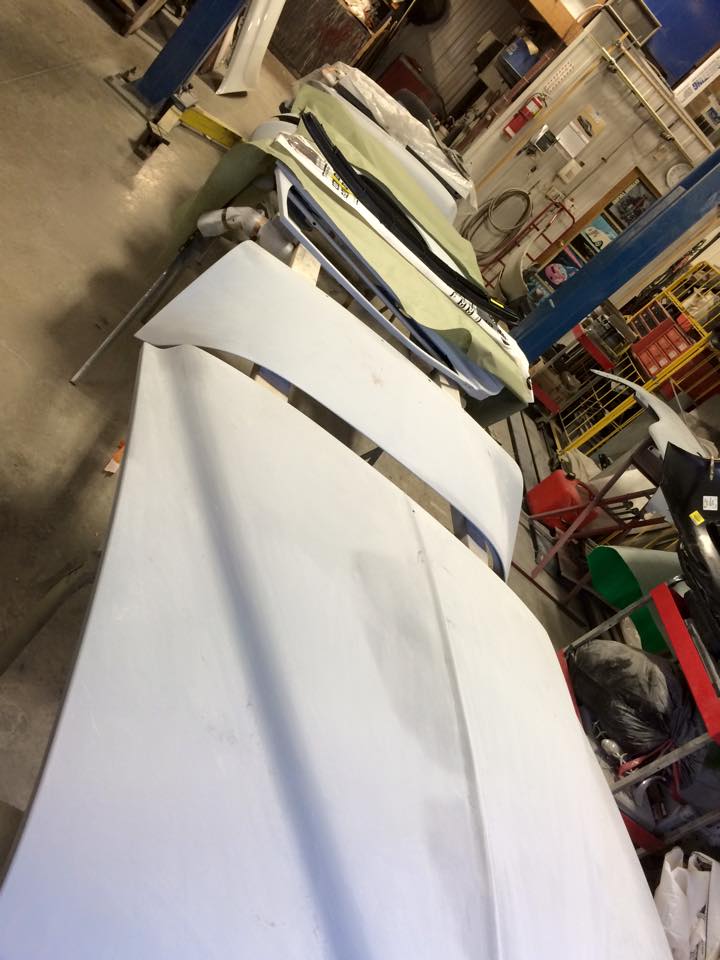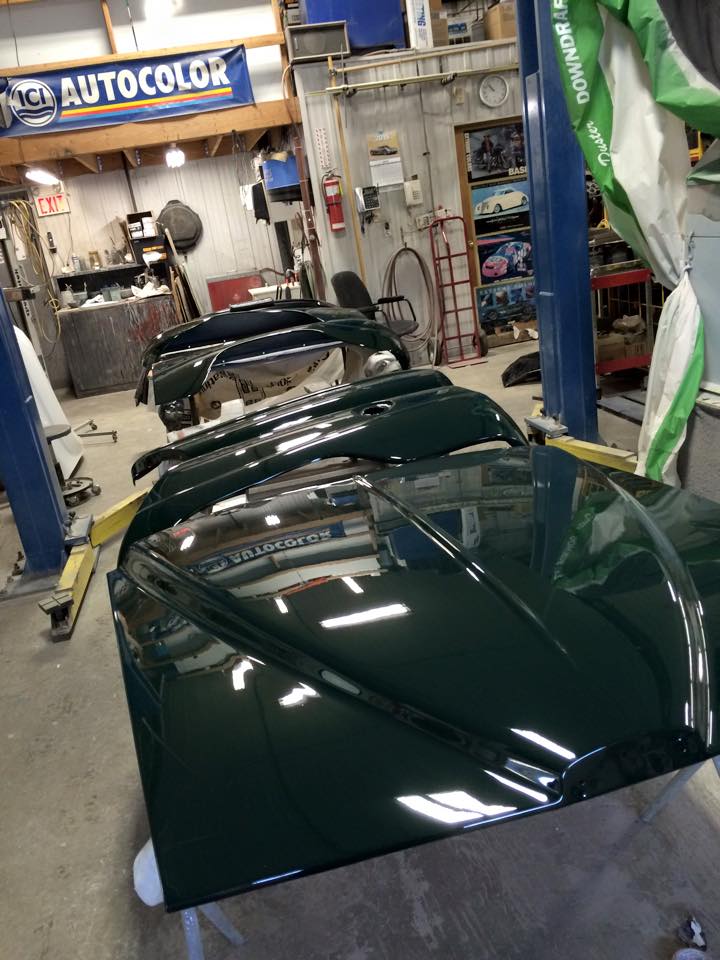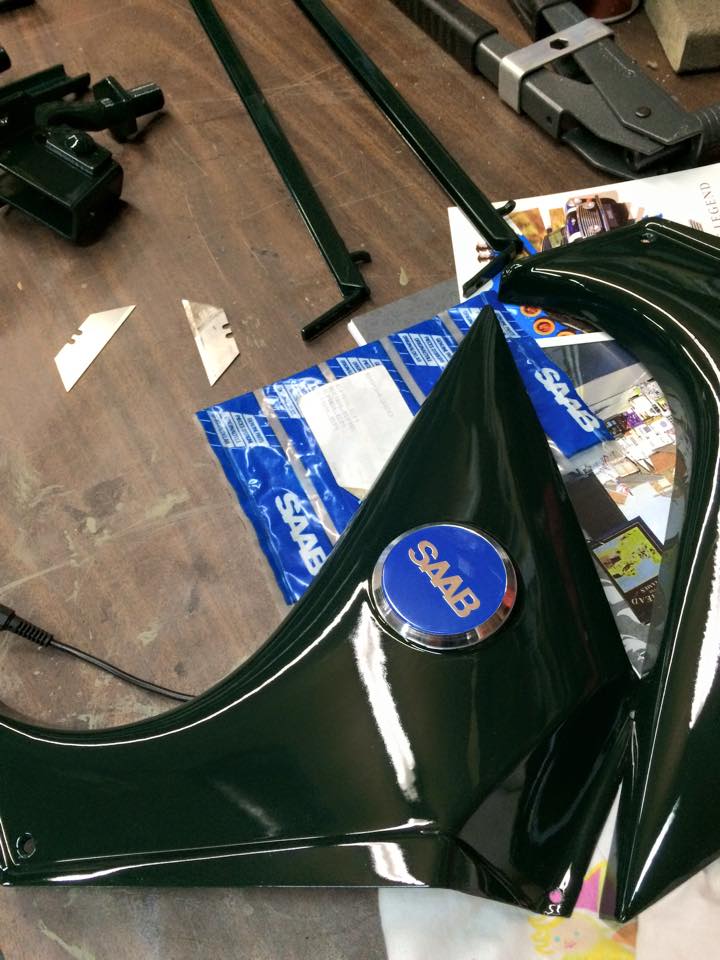 if anyone would like a fairly good condition kidney I'm selling one to pay for all this!!!!
2-6-2015
yes, I have nervous butterflies thinking about anything that could go wrong with the "first time starting up". Seen many YouTube videos of proud owners firing up their restored classic only for a loose fuel hose to spray fuel everywhere and you have Classic Flambé.

UK Sub - sounds like a typical Granada owner to me!!

I'll dig out an image of my SAAB in the first year I owned it (1989), some muppet pulled out in front of me and rearranged the front end, luckily we had a sympathetic Assessor who was a classic fan and we were able to rebuild it (probably wouldn't happen today, too quick to write everything off!)
2-7-2015
as promised the 96 looking a little worse for wear in 1990 (Montego driver pulled out in front of me from a side junction and then just stopped)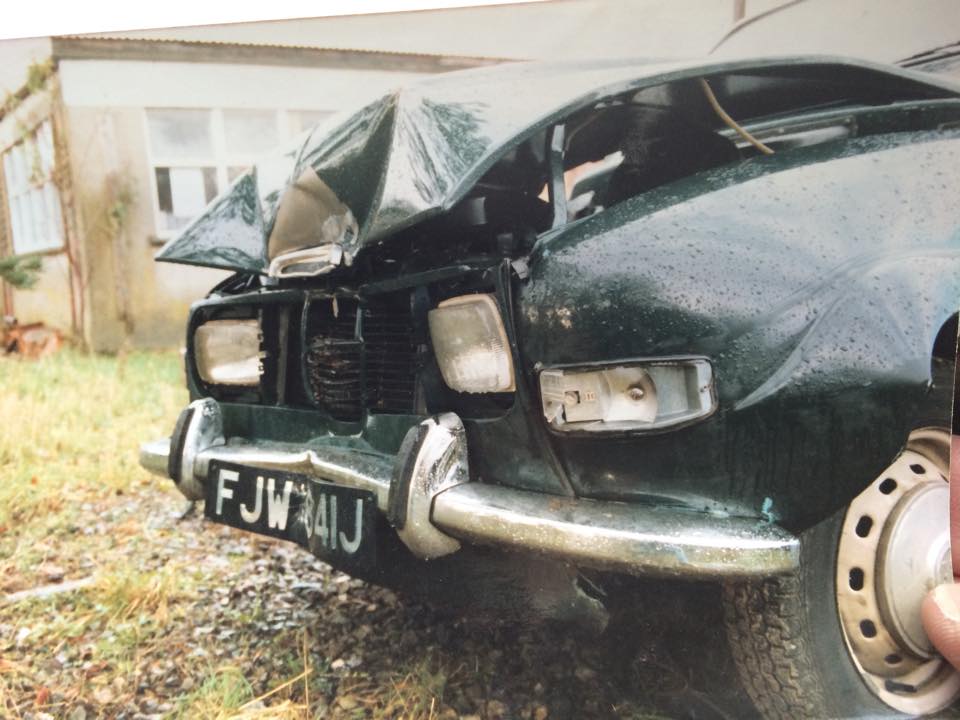 Off topic for the V4, but the last 900 T16S I owned met a similar fate, wheels up in a ditch, walked away with just a bump on my head, testament to SAAB's build strength! (I loved that car!!)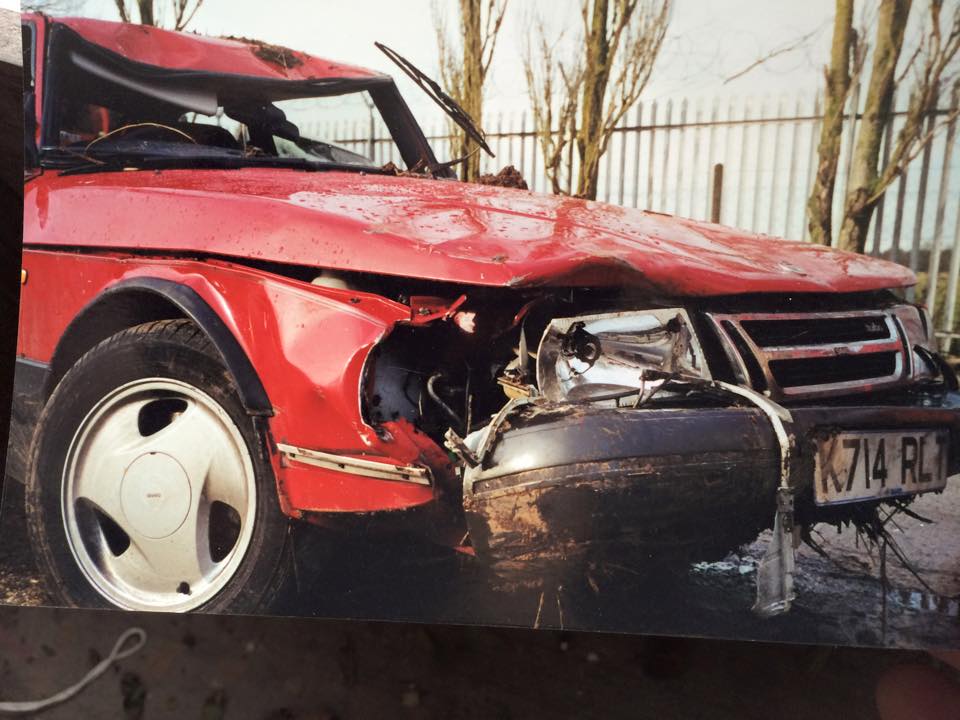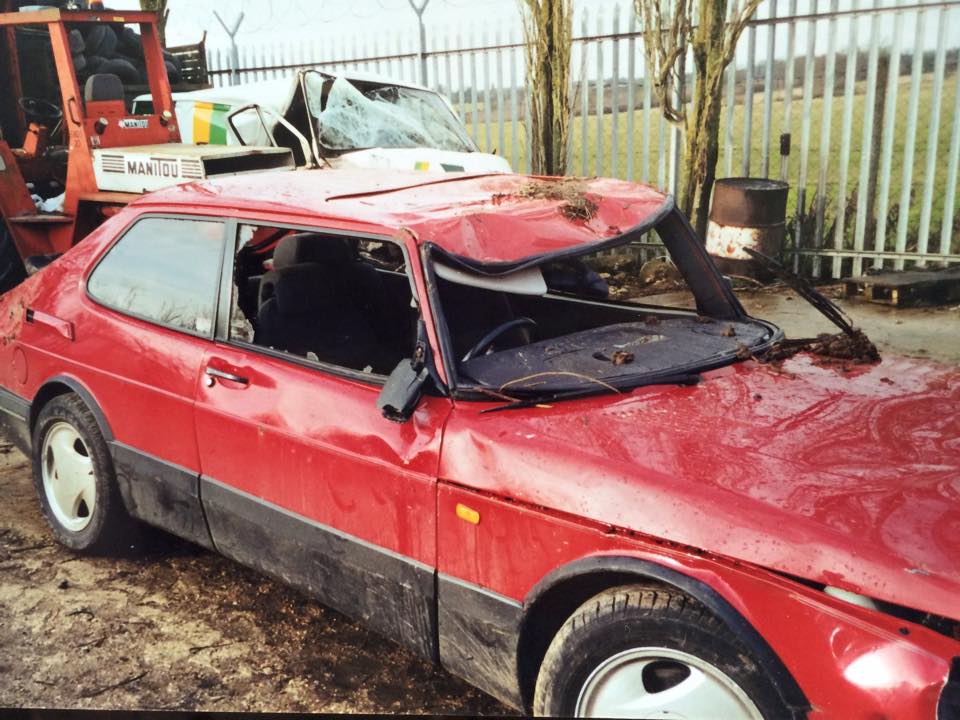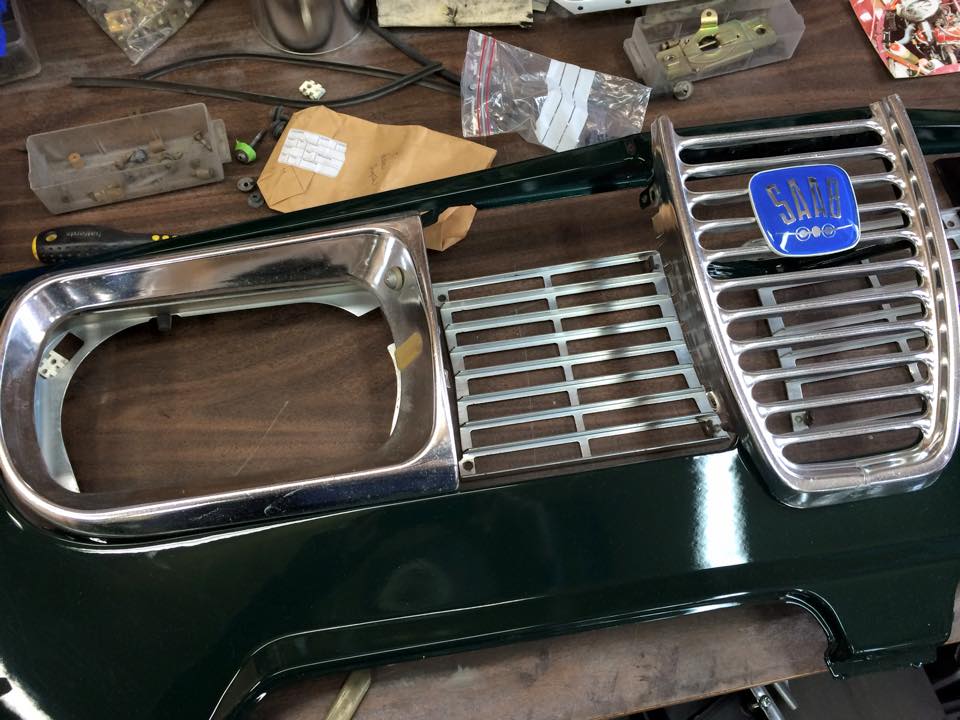 Also started playing with front panel fittings
headliner finally back from a friend who's handy with a sewing machine!

just need the weather to warm up a bit and I can get out to the garage and get all these new bits fitted (-41ºC with the wind chill here!!!)


4-13-2015
Finally back out in the garage now the weather has warmed up (things were getting "chippy" in the cold)

Started putting together the front panel - came together well!

The "Face" of the car in place!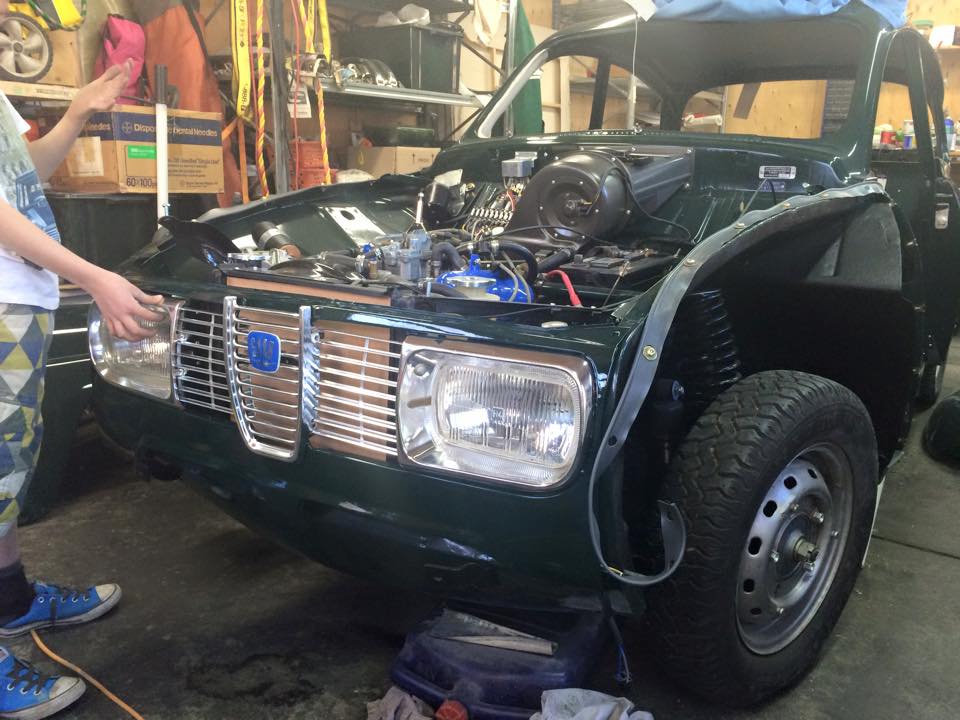 I want the bits you can't see to look good too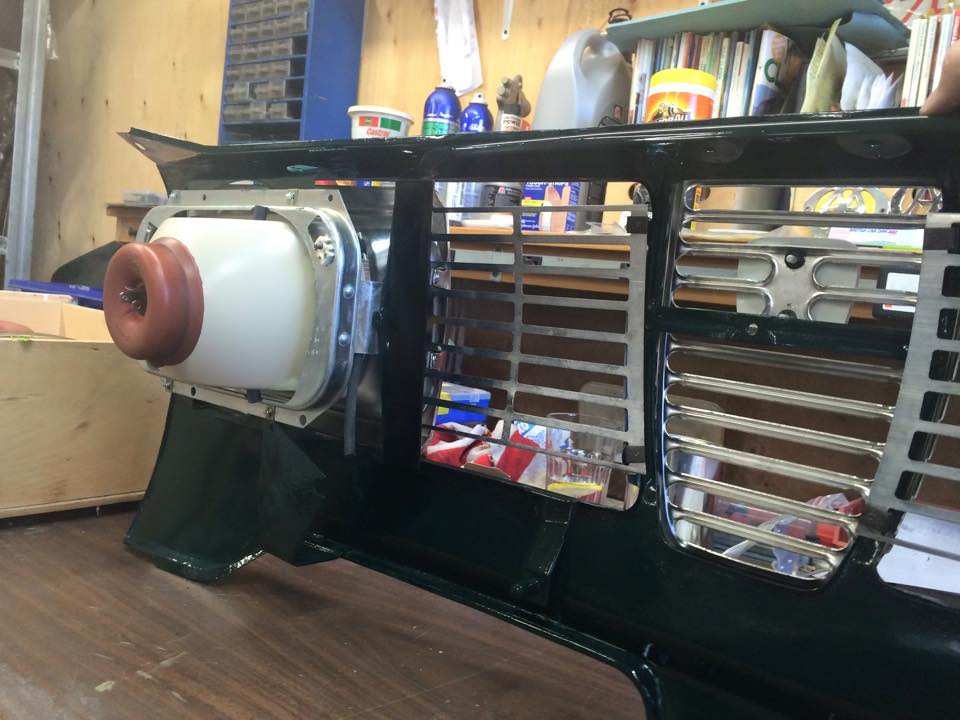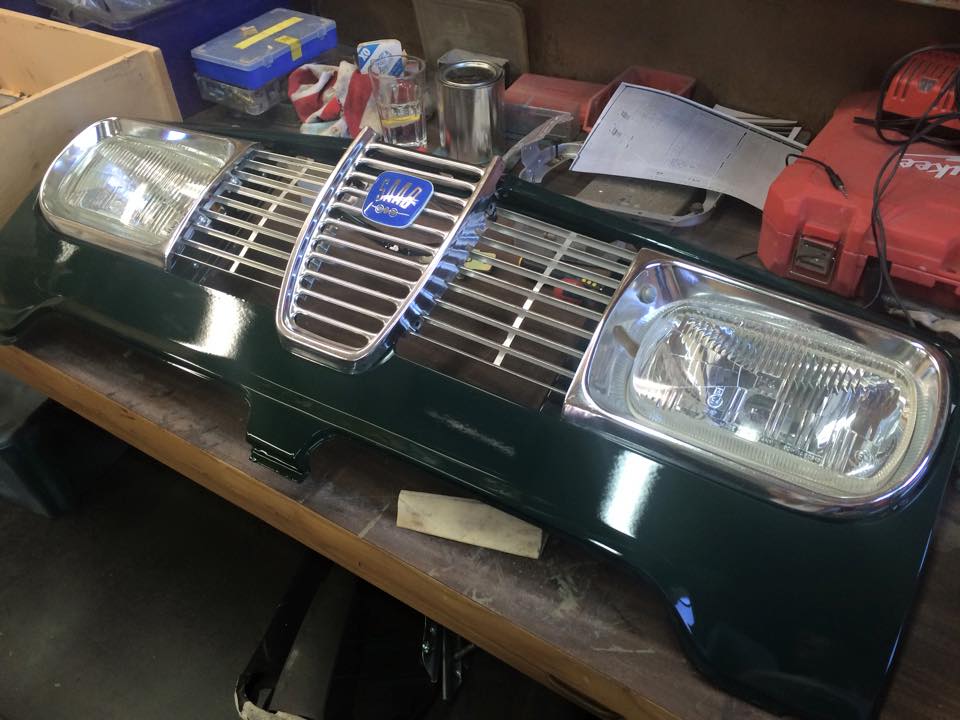 4-20-2015
So, back at it this weekend, spent most of the time redoing paint (boot and kick plate under the back seat) as the last batch of paint was just a little off (paint shop were able to match the paint via their spectrometer on one of the painted panels rather than going off the GN7 code)

Then start to put it back together, headline going in nicely!!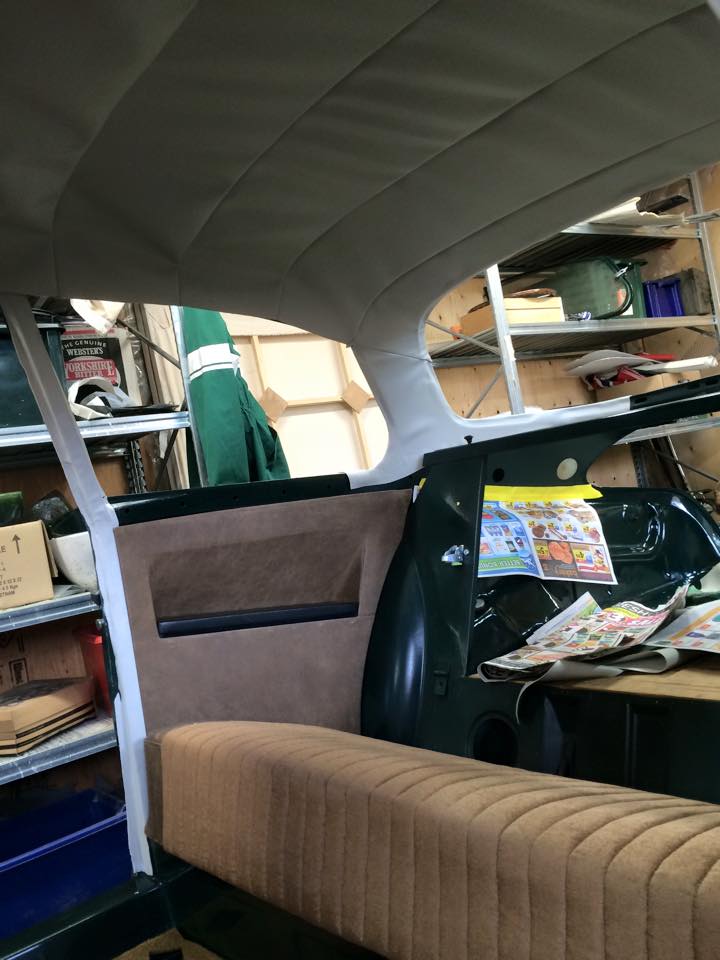 4-26-2015

More time on the car this weekend, stretched the new headliner and fixed it into place, which now means I can start fitting window rubbers and interior parts!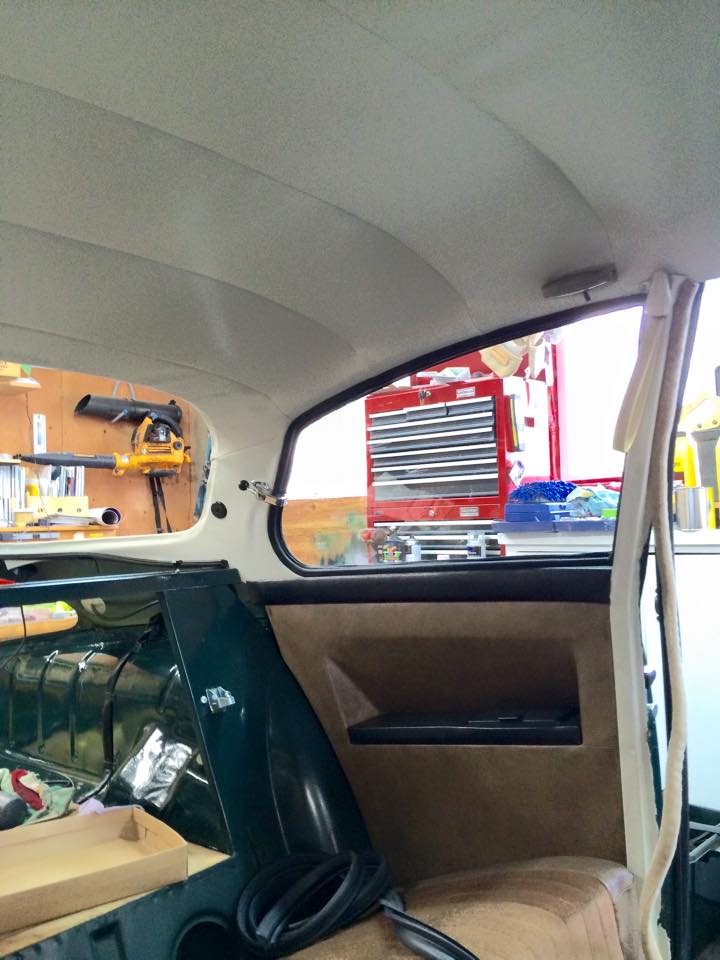 First piece of glass back in and the badge panel fitted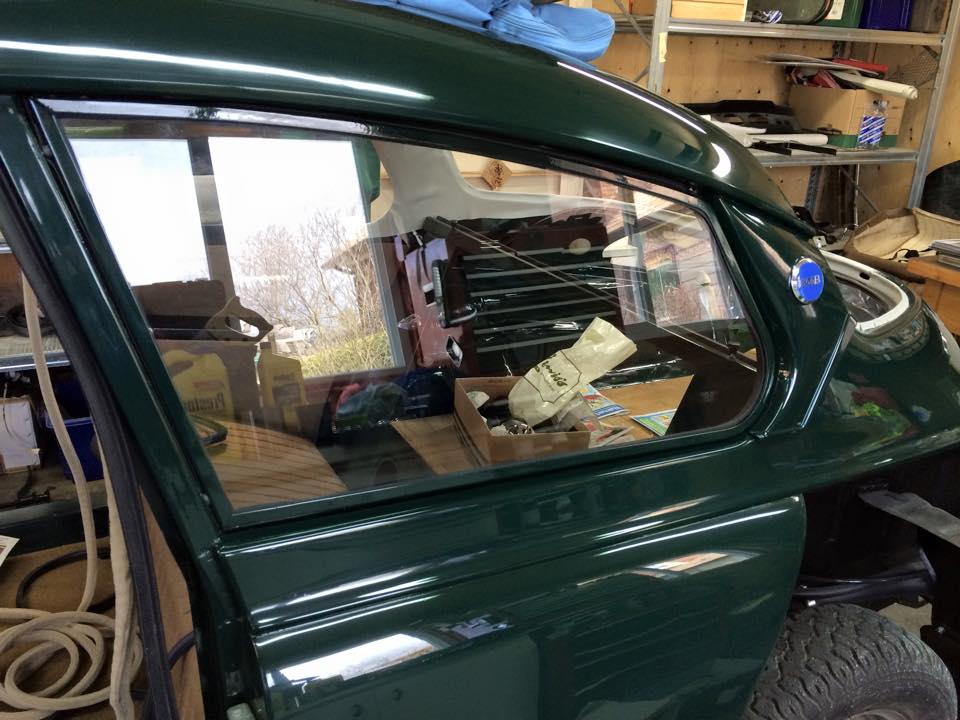 5-12-2015
more panels fitted, door is a little off at the bottom edge when closed, so going to have to figure that out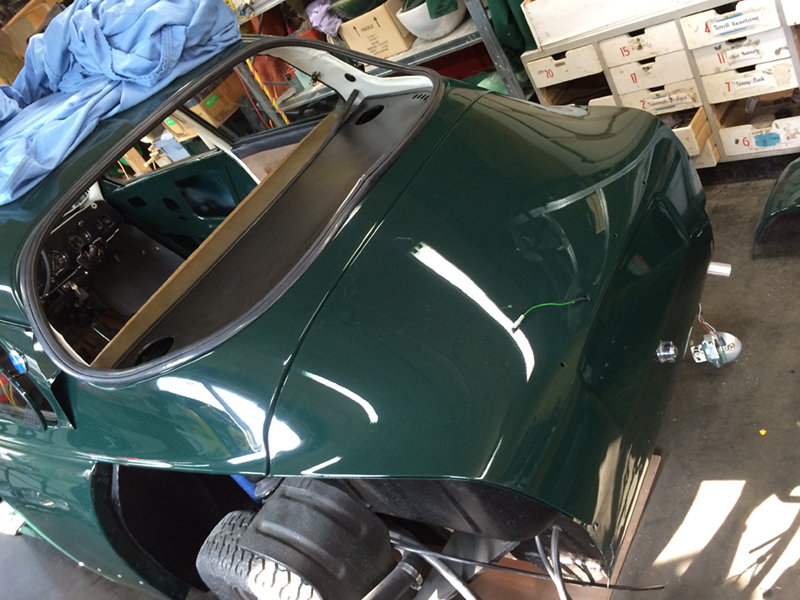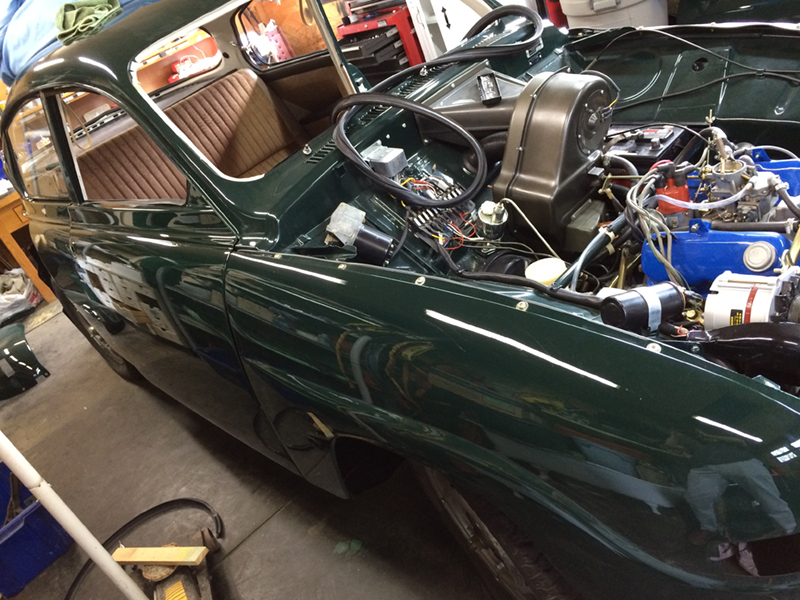 excuse the bad lighting on this one, sun was streaming in the early morning and making the paint look horrible!!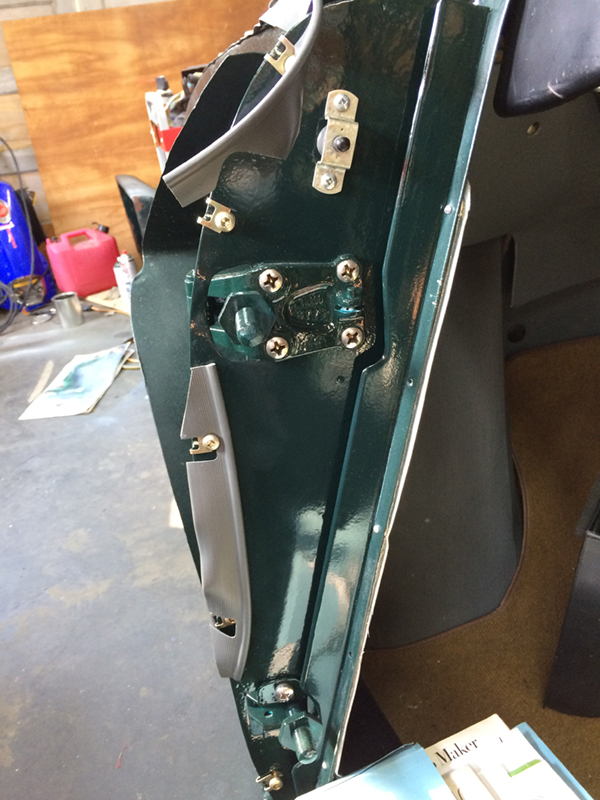 Big show in Ontario 3rd week of September, aiming for that!!! (haven't fired the engine up yet though, fingers crossed it's all back together correctly!!)
5-25-2015
so, done a bunch more rebuilding and adding panels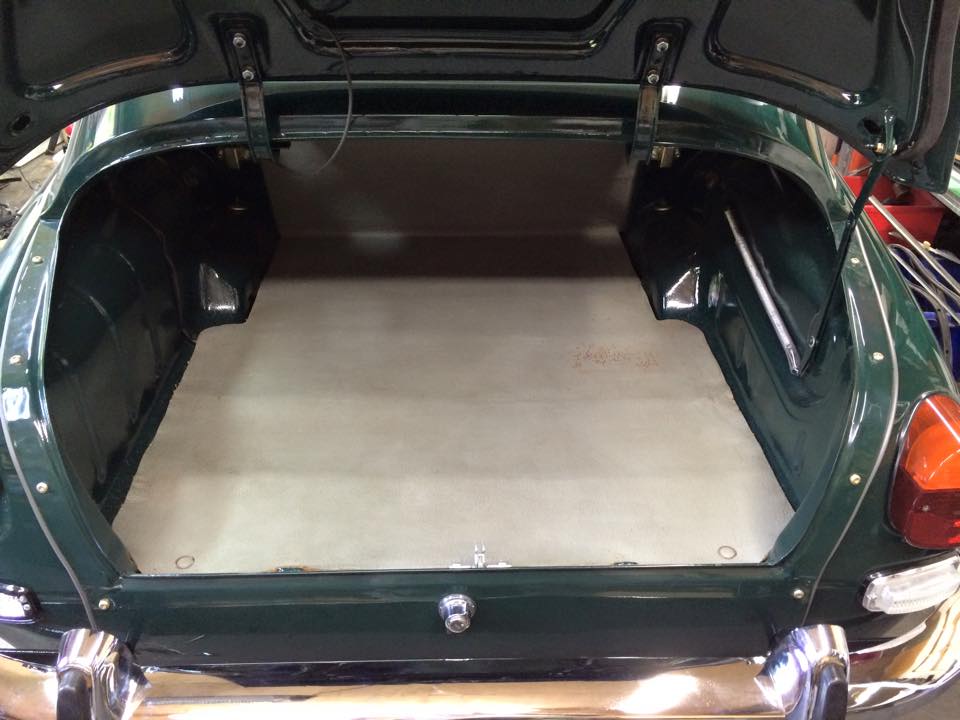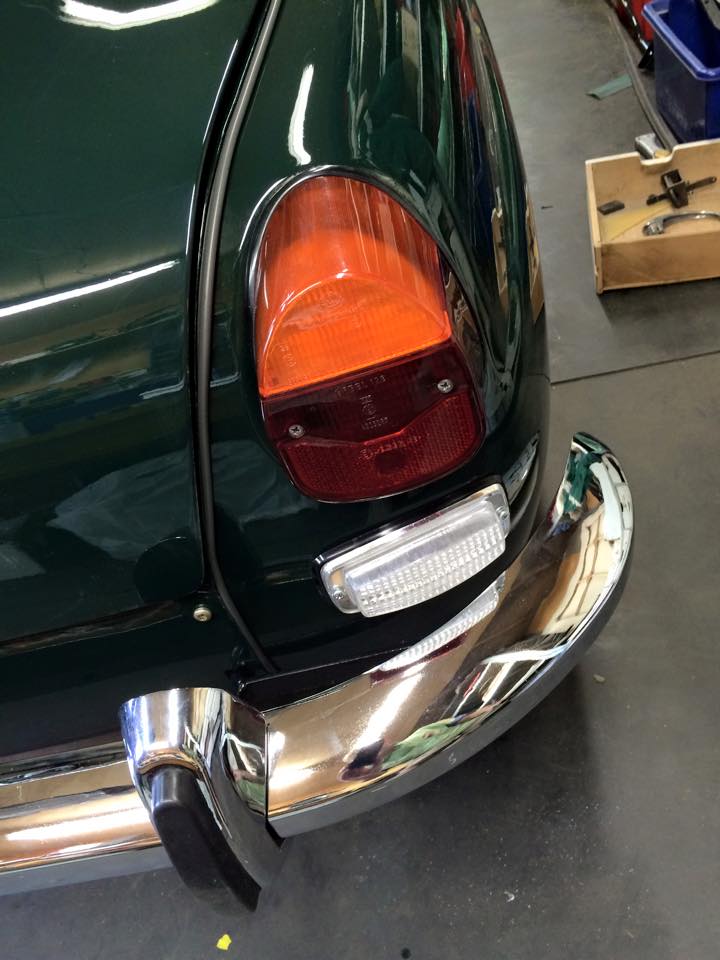 Highgate (when they were still around) had brand new reverse light lenses and backs at a SAAB meeting years ago (2004-ish) the chrome lining is all good (originals had faded or come off on the sponge backing)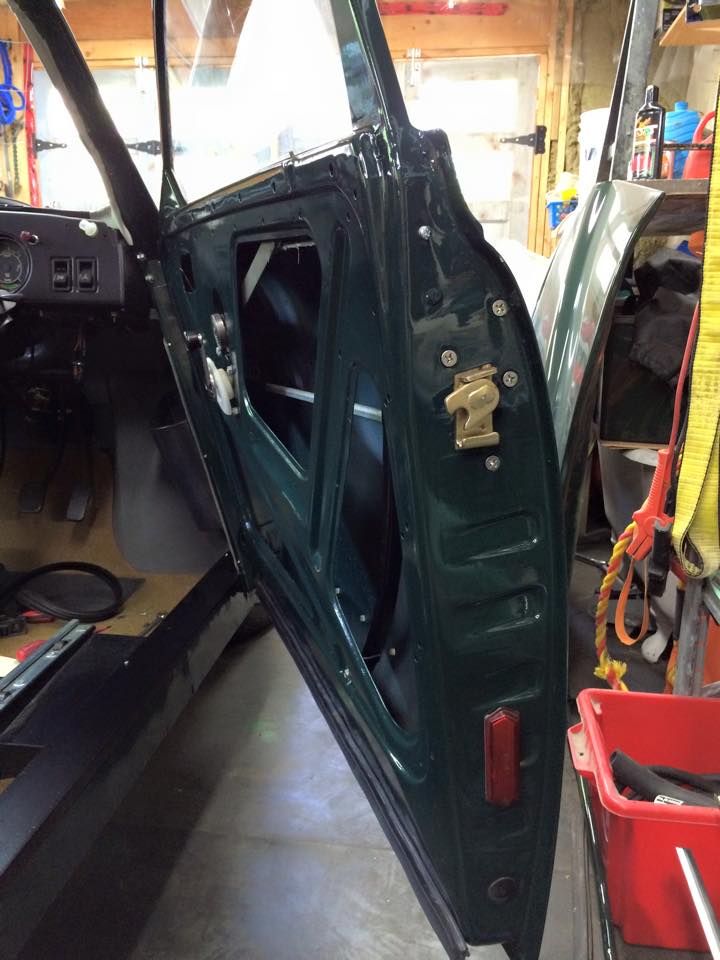 still tracking down a good authentic door rubber with the correct woven fabric spine....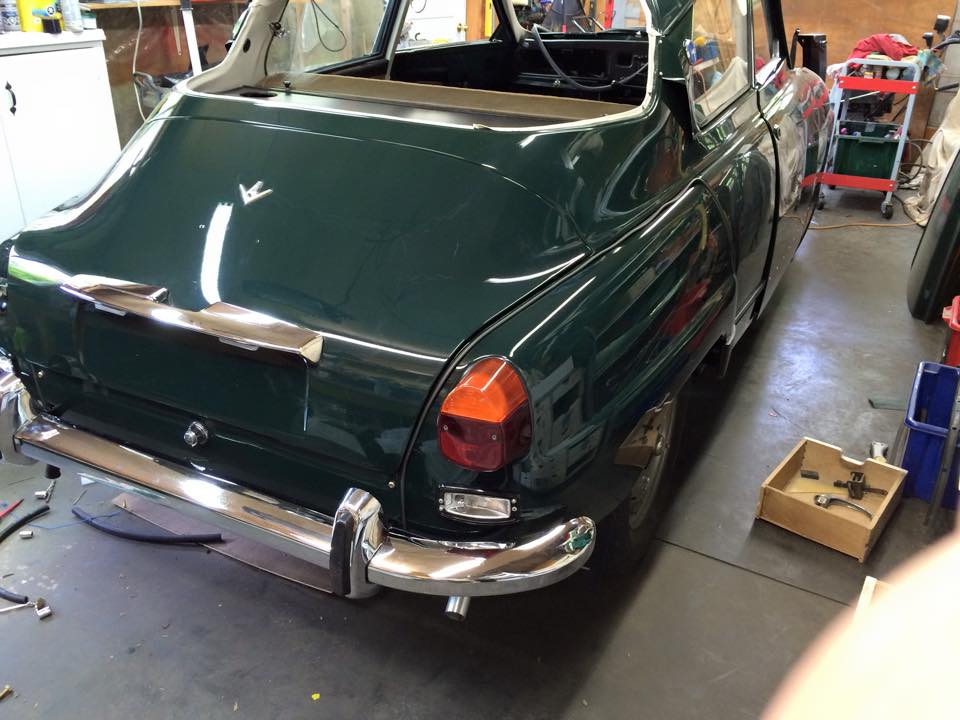 rear wing's not tightened up fully, hence the bead looking "wavy" - rear glass next, probably need to bribe some mates with beer for extra hands for that!!!
5-28-2015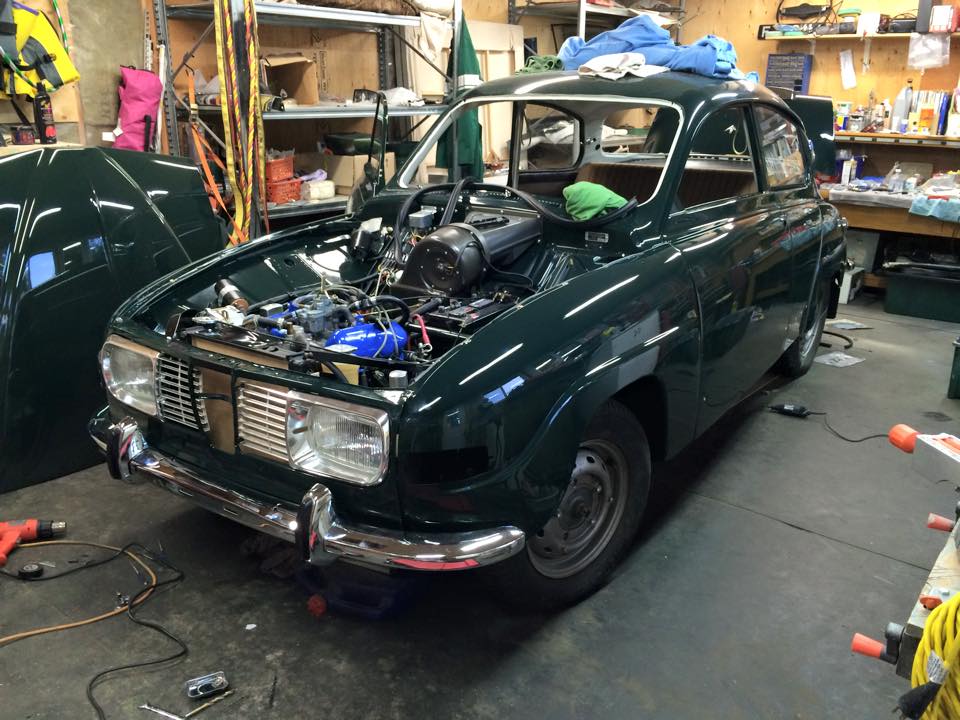 getting there!
7-10-2015
been a few weeks since last post, but I have been working on the car, drivers seat is done too, so I'll get some images of that this weekend. Still chasing the electrical gremlins and may have to get an AutoElectrician in as it's a bit beyond me (despite the colour rendering of the wiring diagram)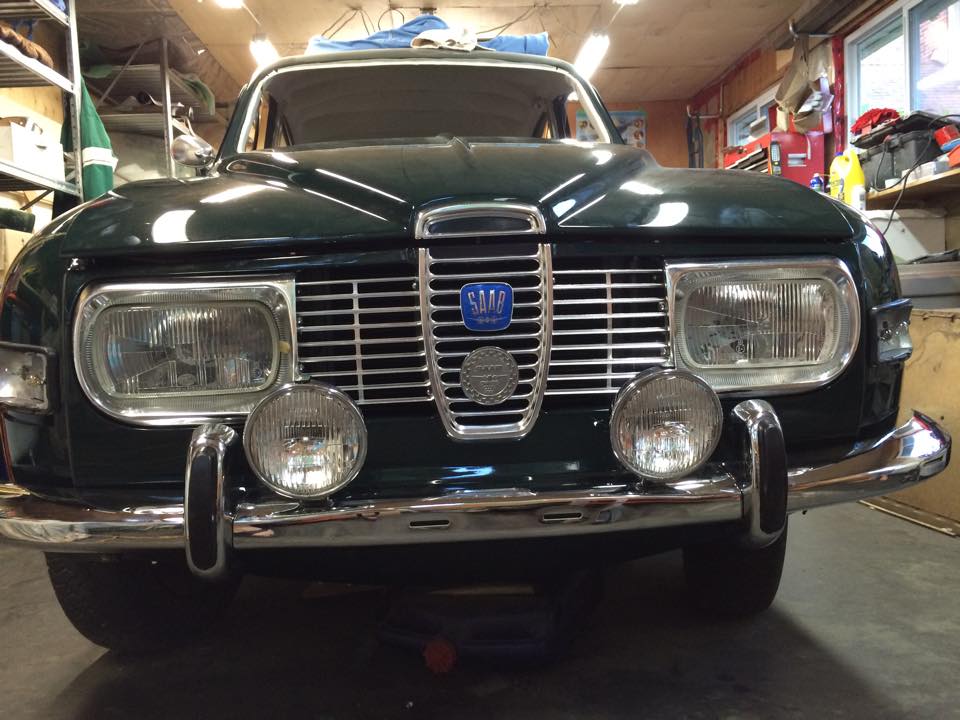 Bonnet is just resting there to see how it lines up, standing a little proud, so may need some gentle "adjustment"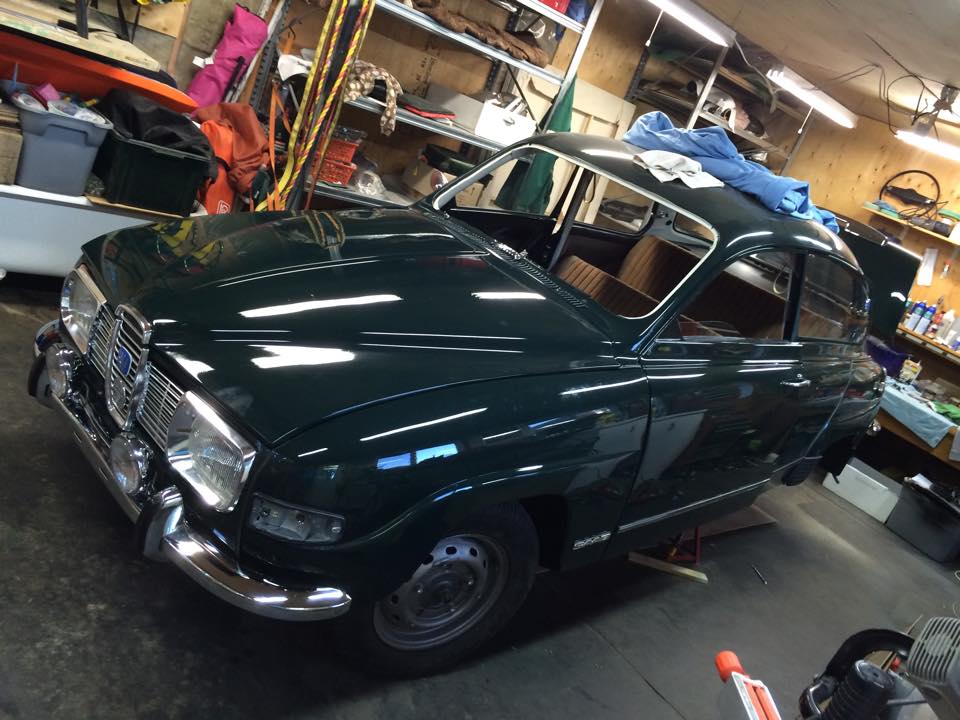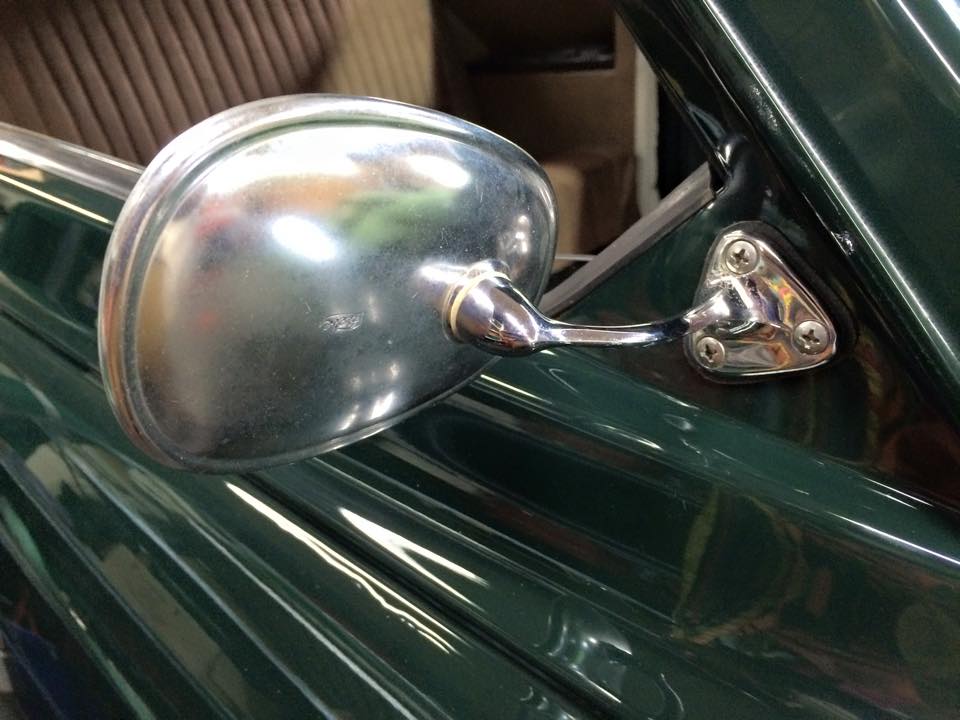 close up of the mirror, looks like I still have some flatting to do on the paint (although strip lights are so unforgiving)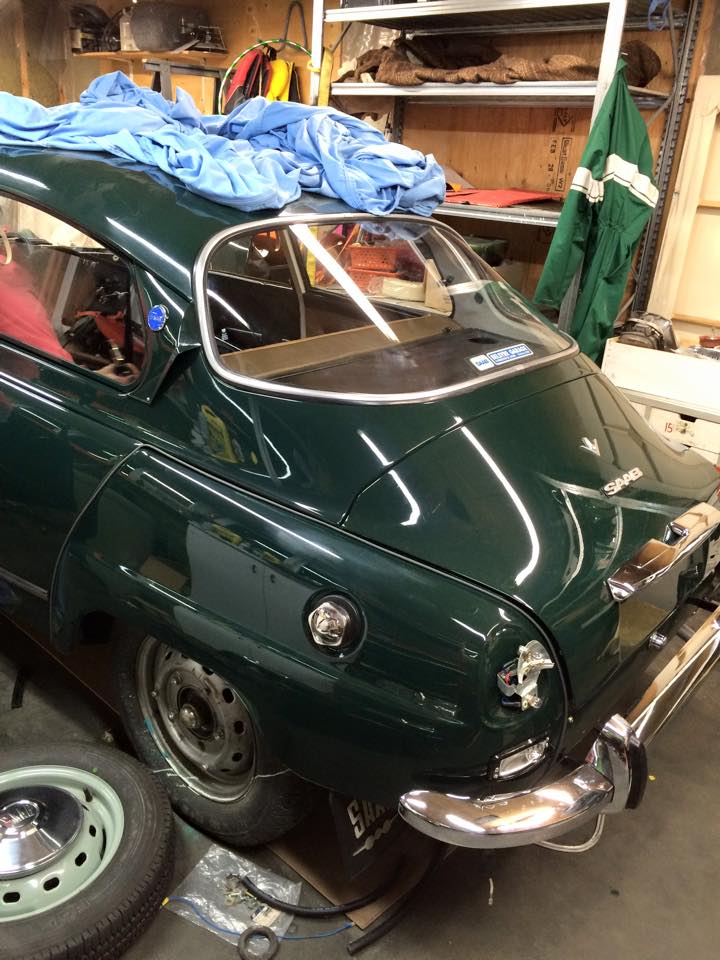 Rear screen in with a little help from some friends, kept the Belsyre Garage sticker in for nostalgia!
7-14-2015
thanks for the kind words, we've been importing classic Mini Coopers over here for a number of years so fairly used to driving on the "right" side of the car (or the correct side to confirm!!!)

It's funny, when I worked for Porsche Club Great Britain there were a number of members who were the same as you, had left hooker Porsches, but also bought LHD daily hacks

Enjoy the wiring diagram, I'm still chasing the electrical bugs on this one!!
8-3-2015
just going off the original boards that were in the car, perhaps SAAB spelt it incorrectly.....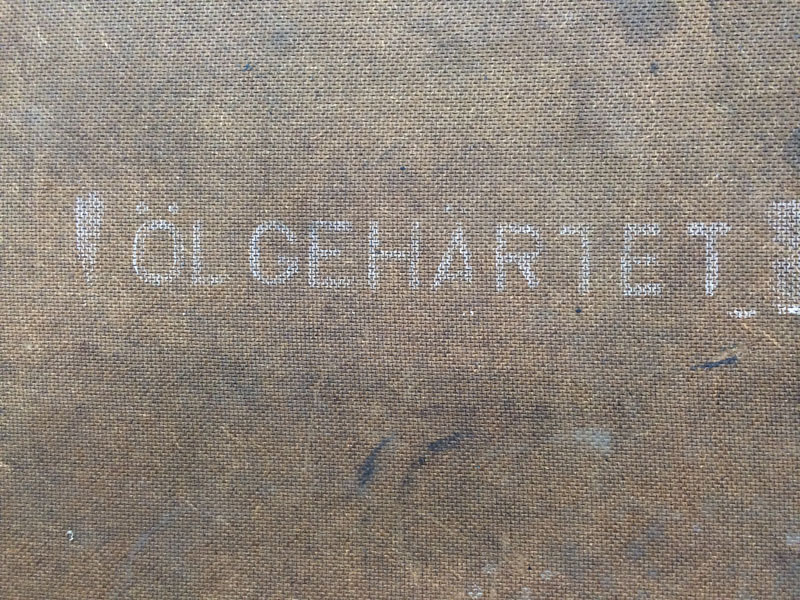 if we're getting really picky the font I've used is off (which those judges you refer to, may notice) but I'm not going to ever subject myself to the torture of concours judging as I just want to enjoy the car

I'm afraid I can't answer your other comment on images, something for the moderators, just happy we have such a positive and active forum
8-4-2015
beer hardened sounds far more interesting!!

I did search quite hard for the correct texture on the board (most hardware stores here it's now smooth both sides) but I did get the correct texture, original photo didn't show it well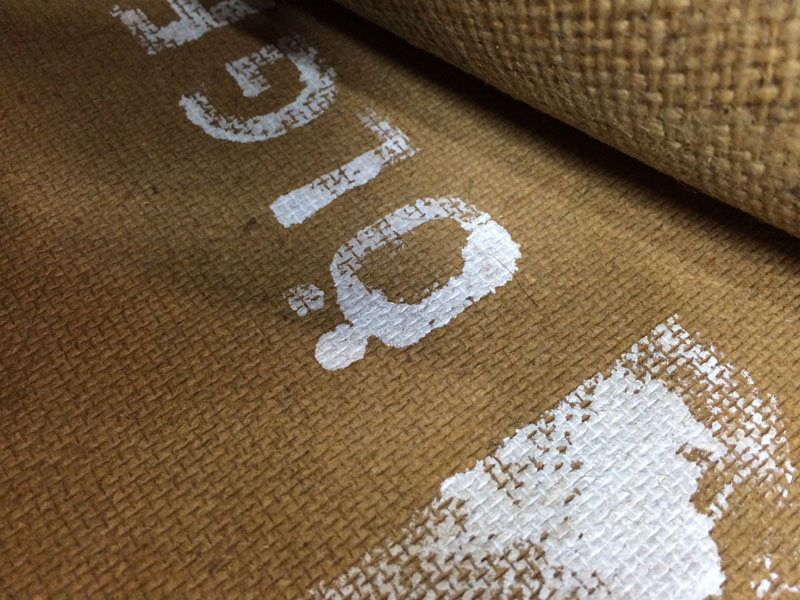 and I will be adding the umlaut to the A
8-28-2015
So the interior is nearly done, seats have been re-foamed and the velour part replaced, door card has new boarding as the originals had suffered from the usual wet-rotting. I'm going to use velcro for the top rail as I could never stop the clips from rattling when I had the car on the road (and I'm short a fair few!)




As we have "one person/one belt" rules in Ontario (despite this being in conflict with a different law with the Registrar of Imported Vehicles that states that beyond 15 years old the car only has to comply with the original spec for the country it was sold in) my wife has put her foot down and said seat belts in the back! (she's probably right)

Having only ever seen inertia belts in later cars, I was going to get Quickbelts to make up some custom pebble weave static belts to match the original front Klippan static belts, but then some original Klippans front belts came up on eBay and I've managed to get them to work in the back (Quickbelts are still making the clip loop)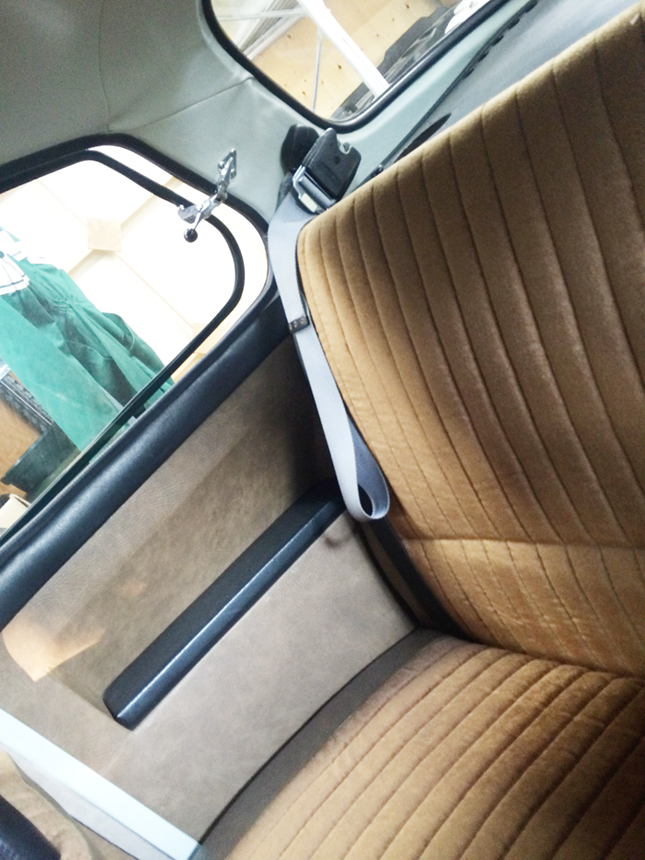 9-29-2015
so finally got hold of some flexible chromed plastic trim that covers the worn trim strips nicely - next job is to finally start the engine, found the electrical gremlin that was causing the lights to go crazy - Autosparks had crossed two wires over on a multi pin plug (so going through the pain of redrawing the wiring diagram was worth it!)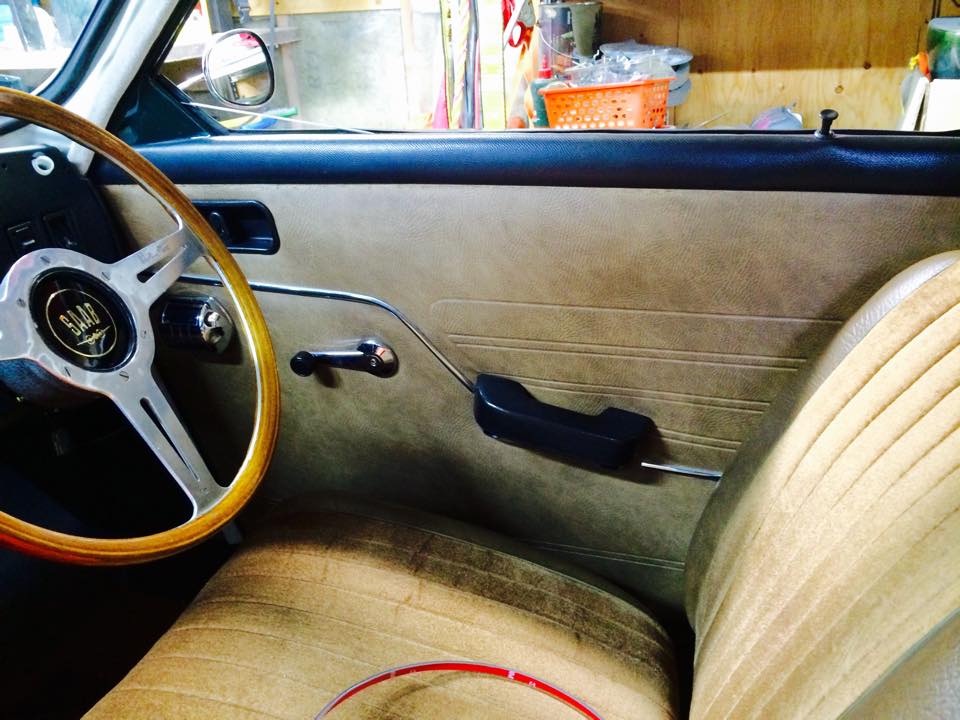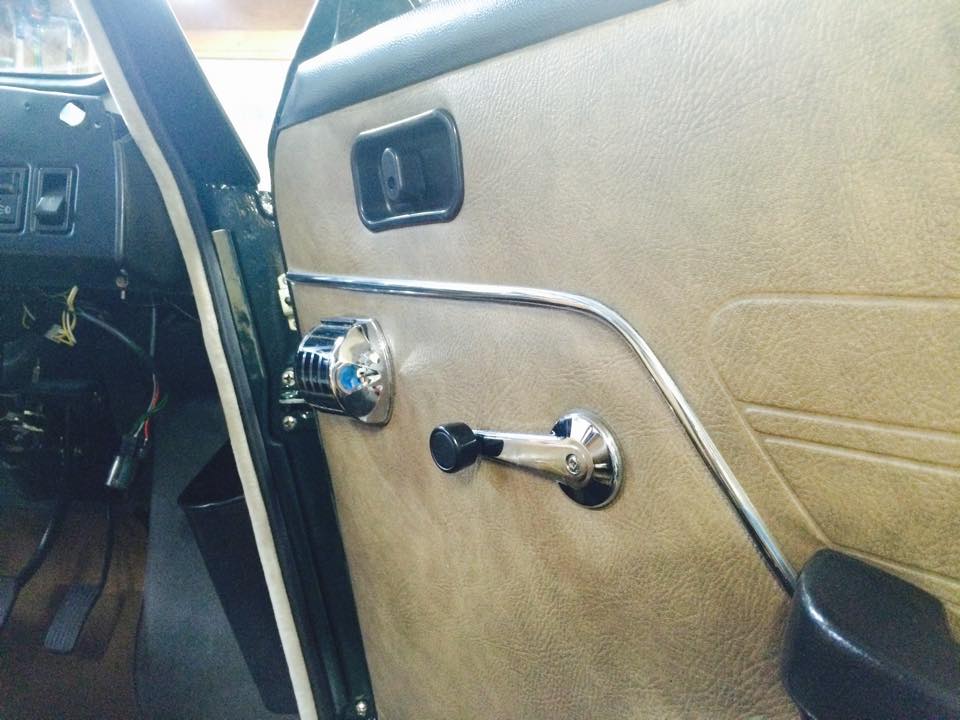 Still have to figure out the horn as the wooden wheel I have (from a different car, a Les Leston Stirling Moss wheel found in a barn wreck!) has a different horn set up
9-30-2015
It Liiiiiiiives!!!!!!!

https://www.facebook.com/matt.stimpson.7/videos/896377803789538/

https://www.facebook.com/matt.stimpson.7/videos/896380867122565/
10-1-2015
Engine was rebuilt in 1998/1999 and has sat all this time waiting for the rest of the car to be finished, so I was nervous!!
12-7-2015
some fairly complete images (still have a bunch of little jobs to do) took it for a shakedown run around the block and all went well (even ran into a police officer with no number plates on the car)

Just in time for winter!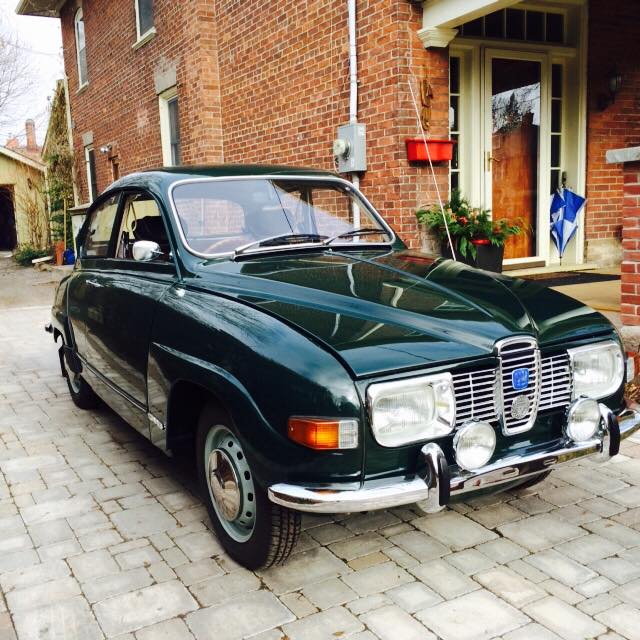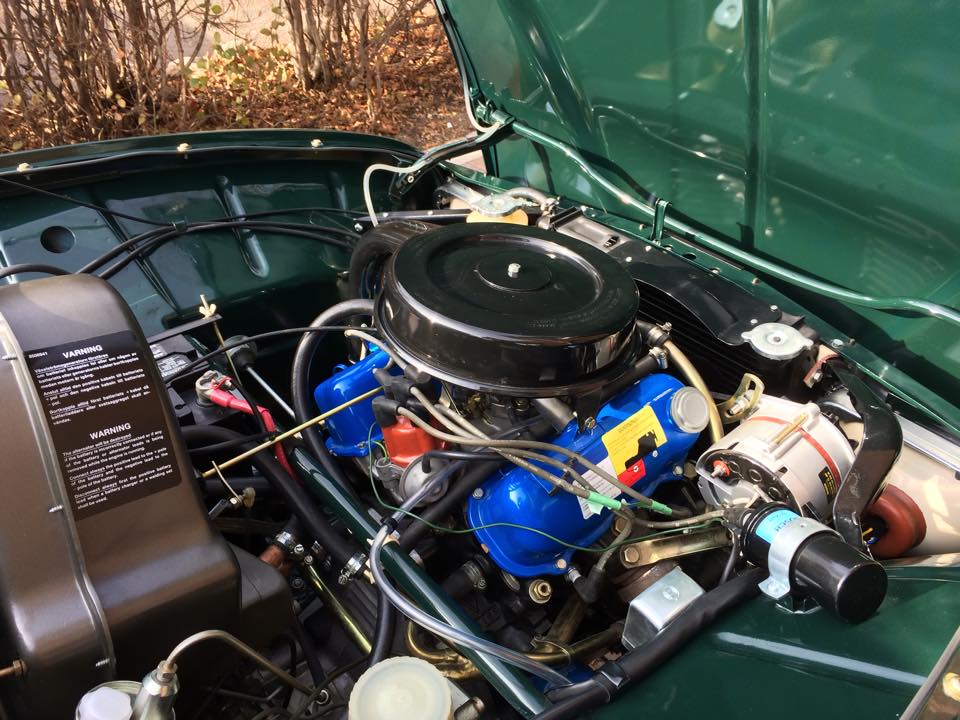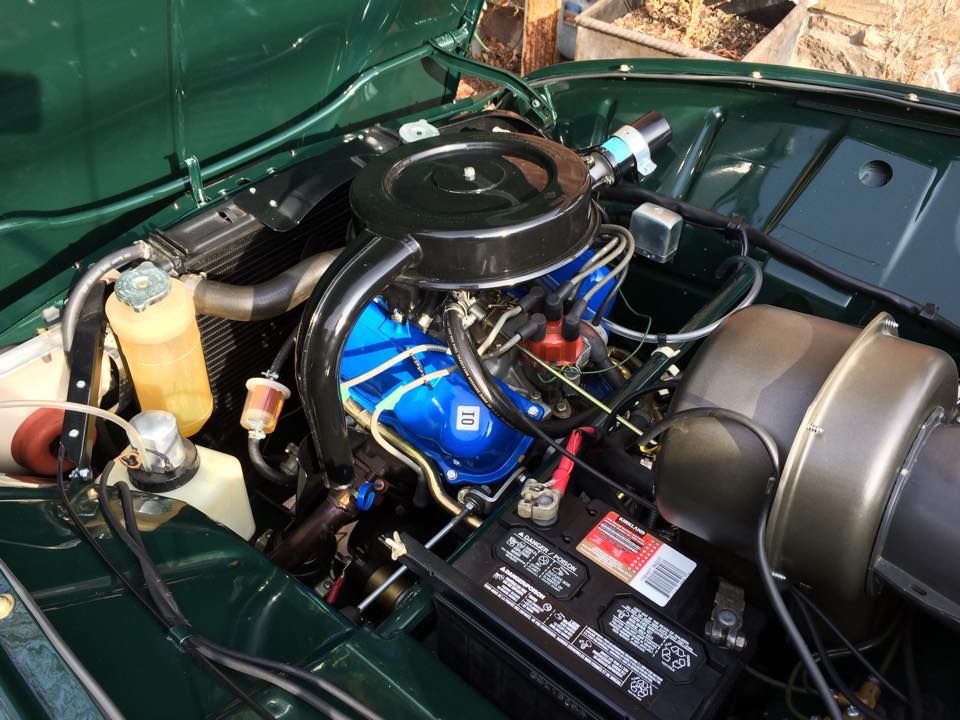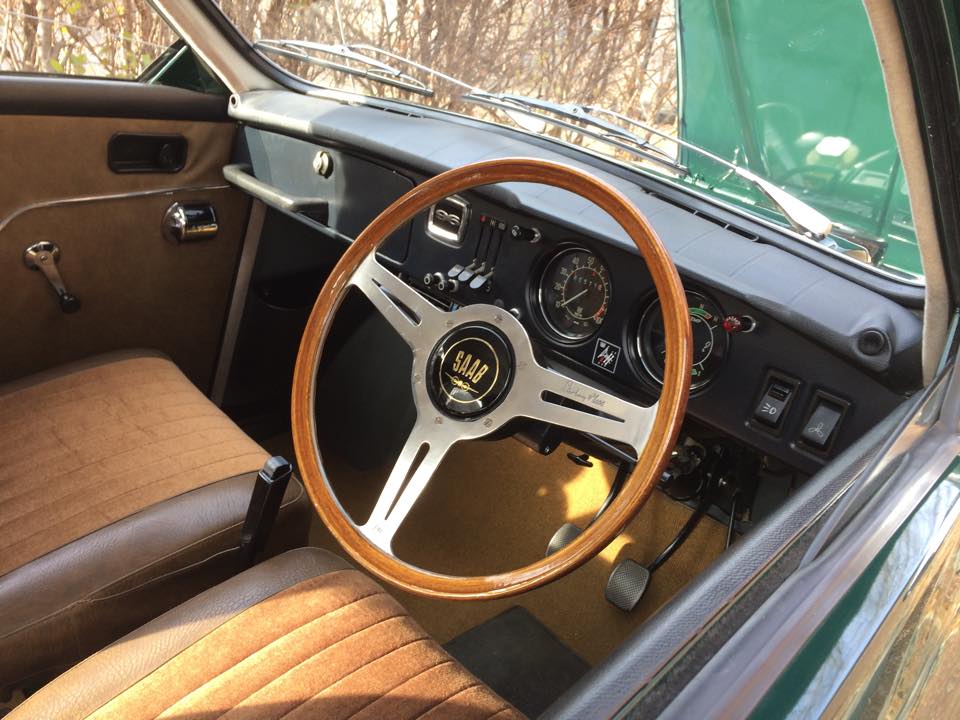 12-9-2015
thanks guys, it seems to be causing quite a stir over here, a local news site even ran an article on my story

http://www.ptbocanada.com/journal/2015/12/8/peterborough-man-spent-21-years-restoring-a-1971-saab-96-v4
3-28-2016
Finally got back out into the garage (been a very low productivity winter!) so started flatting the panels that still had dust and minor imperfections from the paint shop.
Flatted with P1200/2000, used Farecla G3 compound and Meguiars Ultimate swirl remover (I've run out of Zymol) and the orbital polisher with different pads for each stage. Misted water on the panel to keep things "fluid"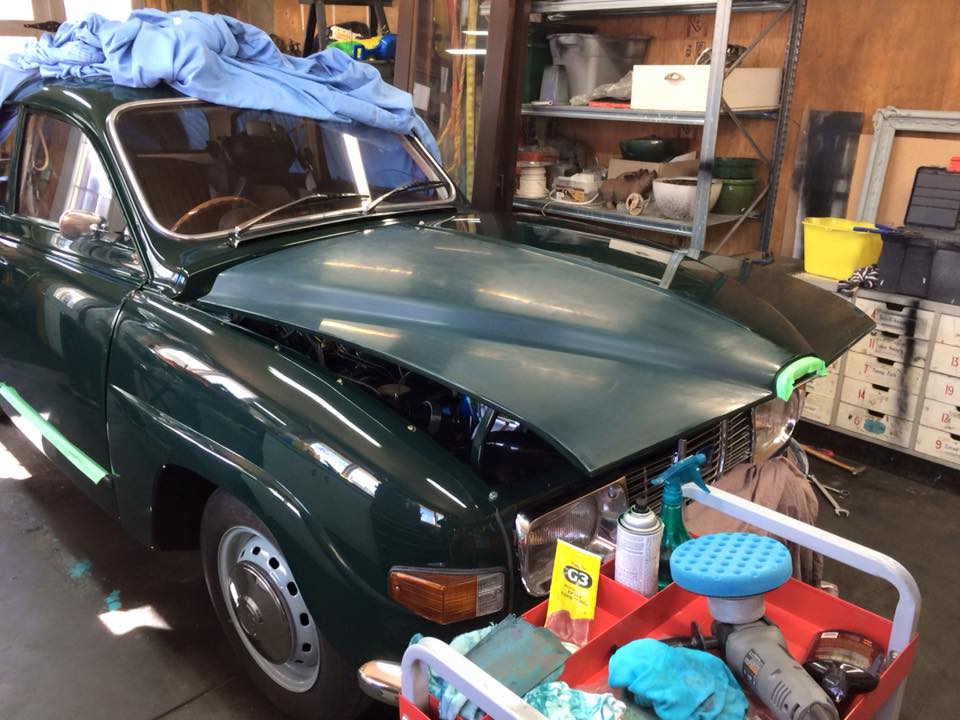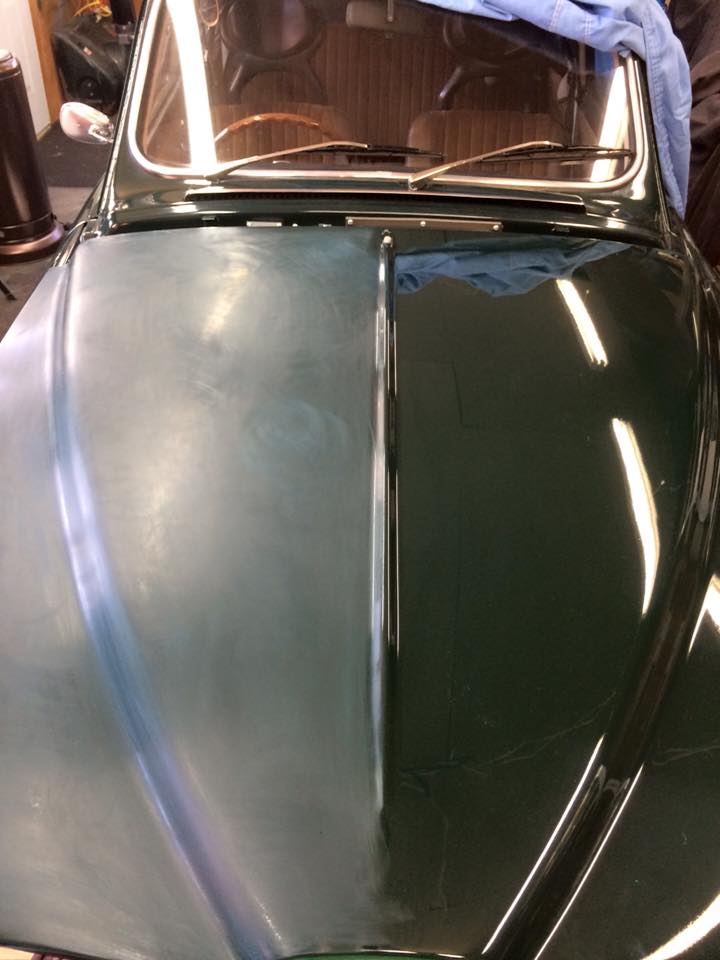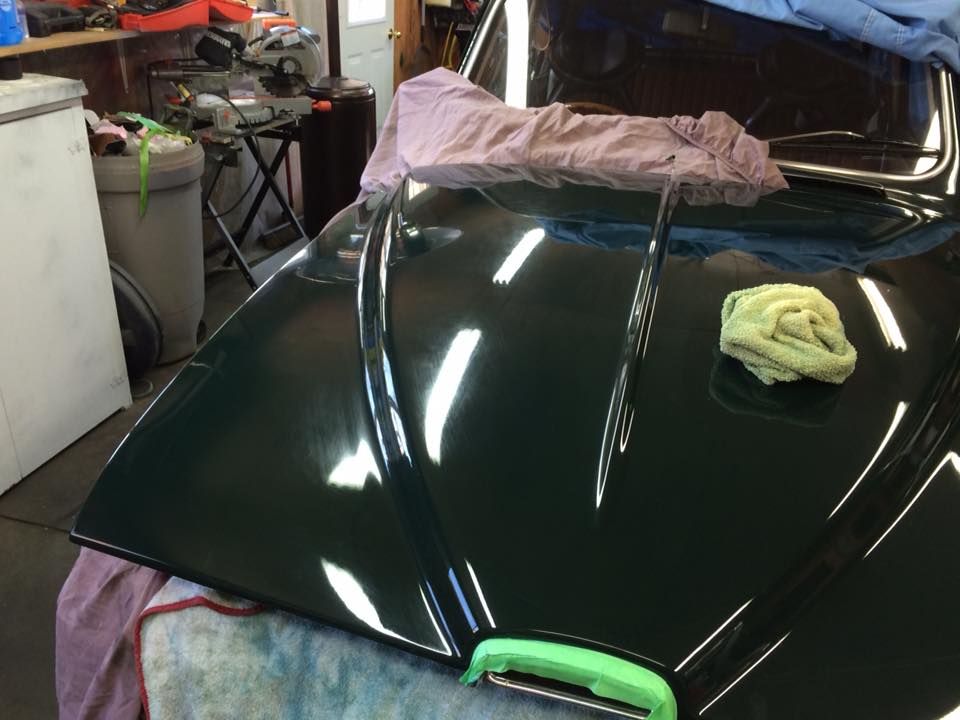 getting there, needs one more attack to get the micro swirls out (although the florescent lights are very unforgiving)
3-29-2016
it's GN7 (Tyrol Green) I've always loved the colour despite SAAB only offering it for a year or so
6-10-2016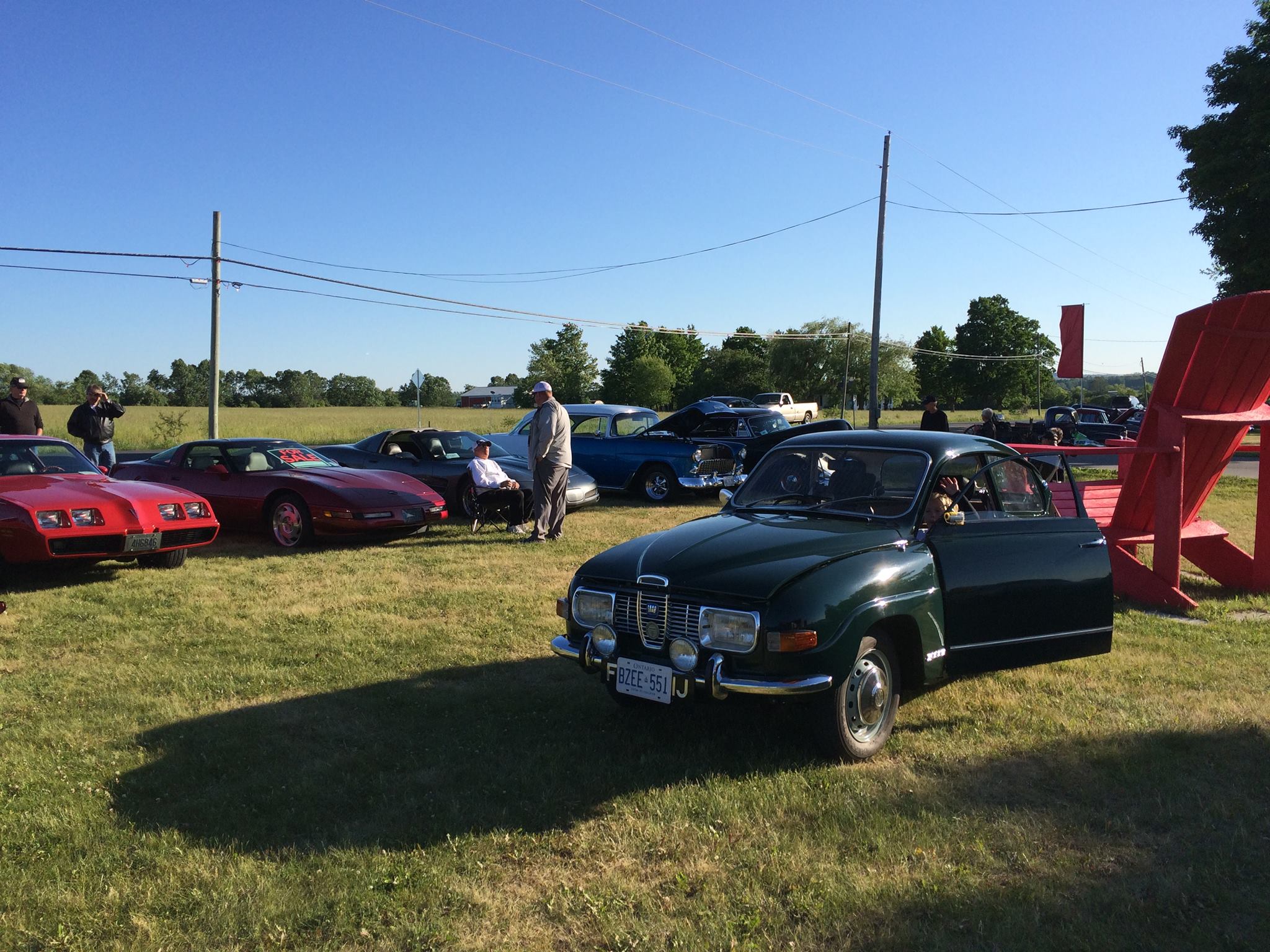 finally got to a cruise night here in Ontario, surrounded by old American classic where the chrome on them weighs more than my entire car, caused a lot of interest, especially a "VeeFooour" that small!
and the Ontario ones are only velcro'd on so they'll come off at shows (I'm going to go to more of the British car shows, even though the car isn't British, it is UK spec, RHD and originally sold to an Englishman)
9-14-2016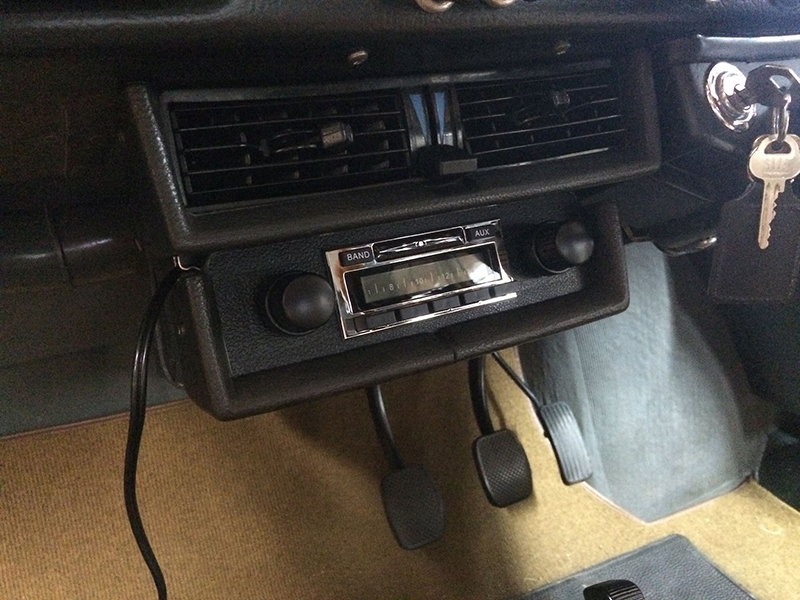 so due to the noisy gearbox, I thought I'd justify to "Upper Command" a spangly new stereo (to try and drown out the noise)
Custom Audio in the States do a VW replica twin dial stereo with iPod/iPhone connectivity though an AUX jack that plugs into the back of the unit, along with the standard AM/FM radio frequencies, kind of wanted a period look but also wanted to play my music rather than suffering radio ads and Canadian music taste!!

I had a spare foam air vent surround, so with a bit of cutting and fiddling, I was able to modify it to fit around the stereo (stereo is a little deeper hence the gap, but you can't really see it when your sat up higher in the car

I can still hear the gearbox noise though.....
2-26-2017
I've been playing whilst I wait for my gearbox! (stil needs a flat and polish, but quite pleased with how the letters came out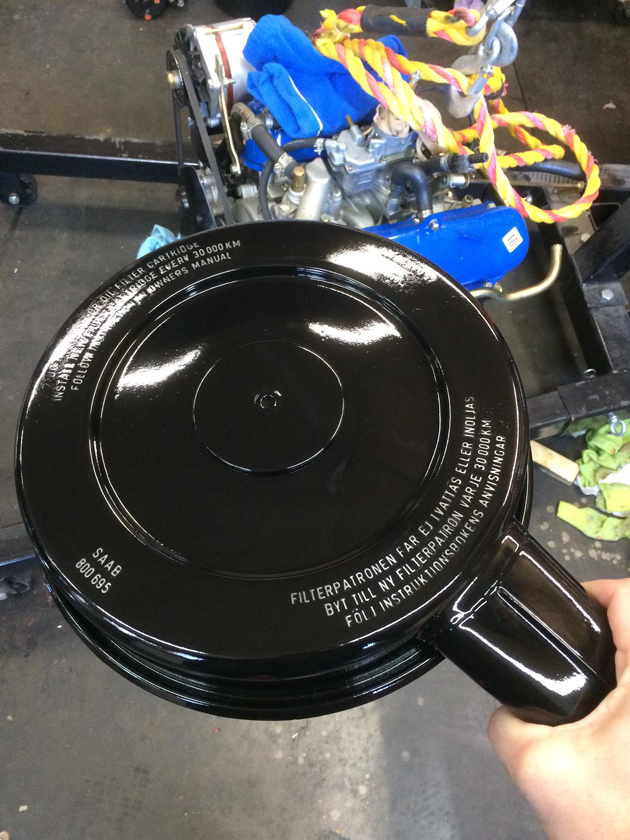 4-15-2018
still waiting for the damn Canadian weather to buck up here (2 day ice storm), so thought I'd start pulling all the parts I've been collecting for a retrofit headlight wiper system. Testing it on a spare front panel before I fit it to the car...

https://www.facebook.com/matt.stimpson.7/videos/1688810204546290/