Hot stuf!! Injection manifolds by melle
By diyauto
You must be logged in to rate content!
Hot stuf!! Injection manifolds
Compliments of melle @ saab-v4.co.uk
8-8-2012
From a Danish forum (so not mine): http://www.saabentusiasten.dk/web/forum/phpBB2/viewtopic.php?t=942
8-10-2012
You'll roughly need injectors, fuel lines, fuel pump, fuel pressure regulator, fuel distributor, a system (mechanically or electronically (ecu)) that controls the fuel supply and depending on the system an air mass meter and a couple of sensors. And something to close off the hole for the carb of course (why are they not welded up?). I'm by far not an expert, so you better ask the seller, as it's said in the Danish forum post that he can also supply the rest of the system. Also take a look here: http://www.megasquirt.info/

I doubt if they will sell for that price by the way. I'm not saying they're expensive, but I guess the market for these things is rather small...
8-14-2012
As far as I know, K-Jetronic doesn't have an ECU, but KE-Jetronic does. Found this nice overview: http://www.auto-solve.com/mech_inj.htm I have some comprehensive PDF Bosch Jetronic handbooks, if interested send me your email address and I'll forward them.
3-30-2015
Great! You can email me at saabv4[at]saabv4[dot]com.

Re "the right angle", this image suggesting the injector should aim directly towards the valve is from a K-Jet manual: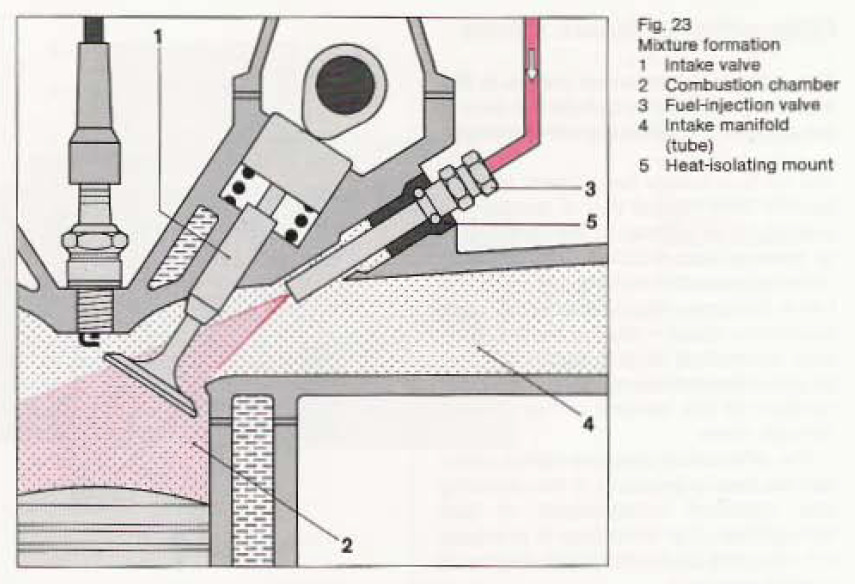 3-31-2015
That makes sense, thanks! David sent me scans of the SEC magazine articles, great stuff! I'll email the author to hear what happened with his K-Jet Sonett and 96.
Powered by Froala Editor