Radiator dimensions by melle
By diyauto
You must be logged in to rate content!
Radiator dimensions
Compliments of melle @ saab-v4.co.uk
2-26-2016
I want to convert my 96 to electric fan on the next engine-out job (in fact I will fit a new engine as the balance shaft bearings on the current one have given in and I need to adjust the valves every 300 miles). I'm away from the workshop at the moment, could anyone please measure a radiator for me so I can check at the scrappy what I can possibly fit?

I use a C900 fan on my engine test bench, but will need something a bit shallower in the car (despite using a factory pulleyless timing gear cover).
3-1-2016
It seems P38 Range Rover aircon fans will work. They're siamesed but look like they will split.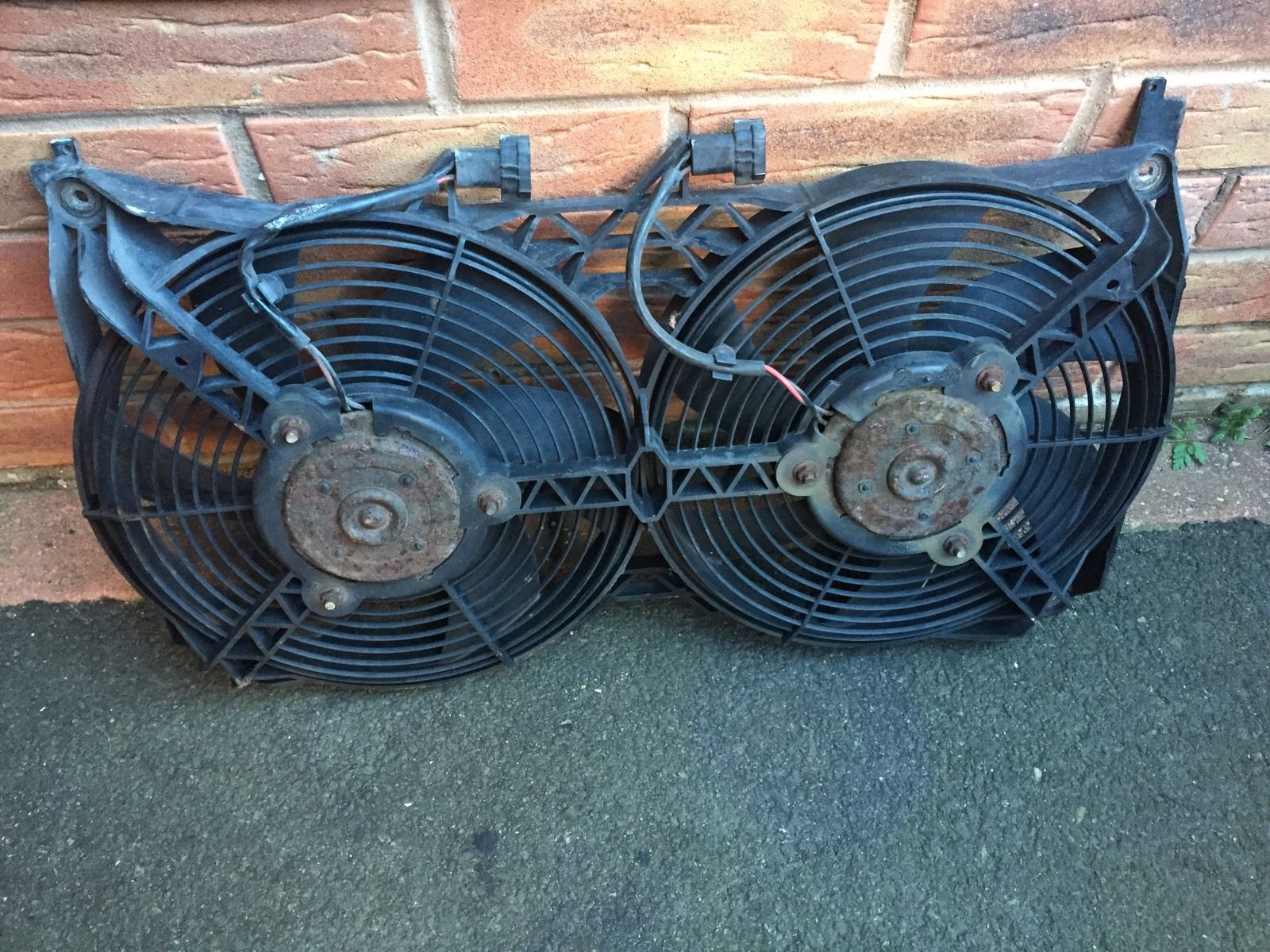 3-2-2016
I wonder if a fan/ the fans have any influence on cooling above, say, 30mph? Could your 10 minute stop at the service station, and not the added action of the original fan, have solved the issue? I've never had any problems with V4s with bog standard cooling systems on hot days at high speeds and in traffic jams (I've spent many an hour on the Autobahn at 85-90 mph and at sat in queues at the Elbe tunnel near Hamburg!). The only time I had an engine overheat, the cause was a blown head gasket.

Refitting the original fanbelt is not going to happen anyway as I'll be removing the old fan assy altogether and using a flat timing gear cover. As said, I'm satisfied a healthy standard cooling system should be up for the job; I'm installing an electric fan for other reasons. 1, I want the fan to be able to work when it's needed, namely also after the engine has been switched off, and 2. I want to diminish the load on the balance shaft bearings. I also like the idea of an electric water pump.
4-3-2016
Got a used Peugeot 307 HDI fan off eBay, £12 delivered! Not too sure I can fit it in front of the rad though, it's bloody huge: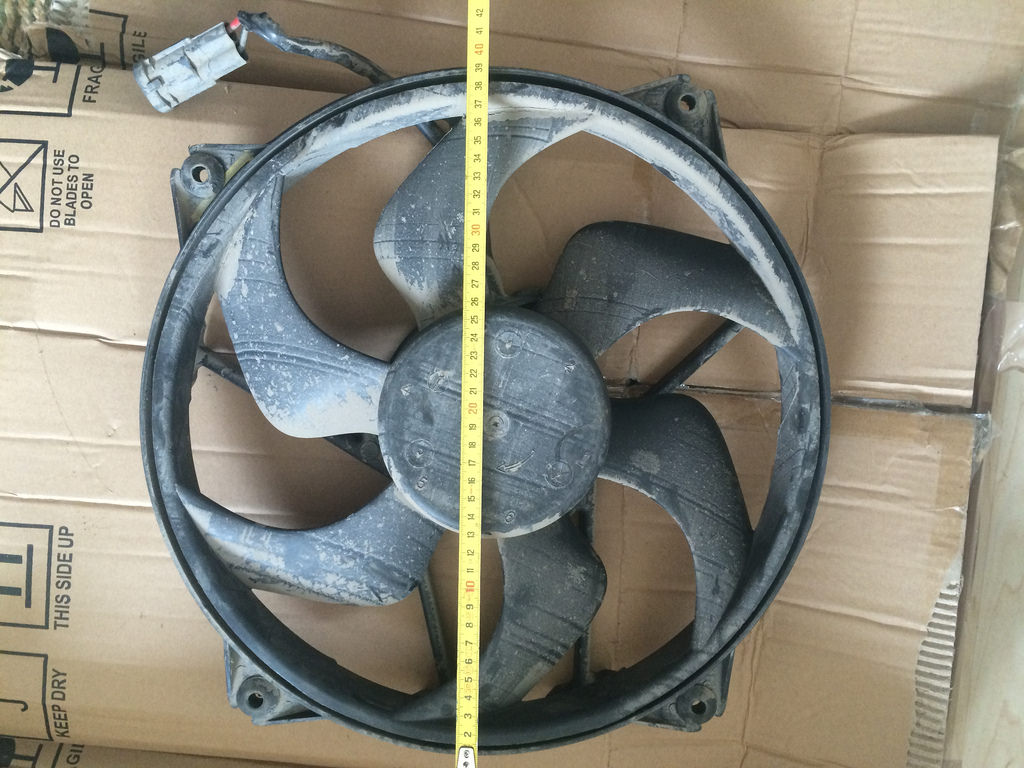 I hope I can make this work, if not I'll use it on my test bench and raid the scrapyard for something else for the 96.
Powered by Froala Editor