Starter overhaul Aberdeen by melle
By diyauto
You must be logged in to rate content!
Starter overhaul Aberdeen
Compliments of melle @ saab-v4.co.uk
2-25-2010
My girlfriend's 96V4 is stuck with a broken starter solenoid in Aberdeen. Does anyone of you happen to know a company in or around Aberdeen that refurbishes starters?

Thanks in advance!
2-26-2010
Even found some more through http://www.boschautoparts.co.uk/bdl/loc_result.asp?strLocator=Service&strPostArea=AB&intType=1&intProduct=20

First try and get the thing released. I've got a workshop full of tools in the Netherlands, but I've only got some screwdrivers and a couple of spanners on hands here, so it's gonna be some oldskool guerilla tinkering! The greater the hardship, the greater the satisfaction when finished.

Cheers rsimps, I'll keep your offer in mind. I'll redirect the power supply for the ignition coil this afternoon, so that the coil gets it's power directly from the battery/ fusebox. This makes the car at least drivable. I'm going to NL tomorrow, but I'll be back in Aberdeen in three weeks time. I'll bring some tools and figure it out then. I think I'll order a new solenoid from Wood Auto (http://www.woodauto.com/Component.aspx?Ref=SND1102) and repair it myself. Thanks for thinking along anyway!
Bypassed the power supply by adding a direct wire from fuse 6 to the coil. Car runs smoothly as ever! In a couple of weeks I'll do a 'real' repair, but it works for the time being.

Has anyone ever swapped a solenoid with the starter in situ?
That's a very friendly offer James! I'm currently working on a nice and quiet parking space though.

But there is good news! I'm afraid I've misjudged the problem: it seems to be in the wiring rather than in the solenoid. Going back to NL tomorrow morning, so no time left for further research now. Back in a couple of weeks, gonna have a closer look then.

Thanks for thinking along all!

Any idea of how many 95/ 96/ Sonetts there are in Aberdeen? I get rather surprised looks when driving around round here. Do you guys have regular meetings in Aberdeen? Would be nice to meet some Scottish V4-enthusiasts!
2-28-2010
Our acacia-green 1970 96V4 (with a red door and blue Dutch plates) is to be found in Old Aberdeen, quite close to the University. Every now and then I come over from NL in a verona-green 1974 95V4 and our '77 95V4 is tucked away in a Dutch barn awaiting restoration.

She's called the Devil's Own V4, cause we don't seem to be able to tame her.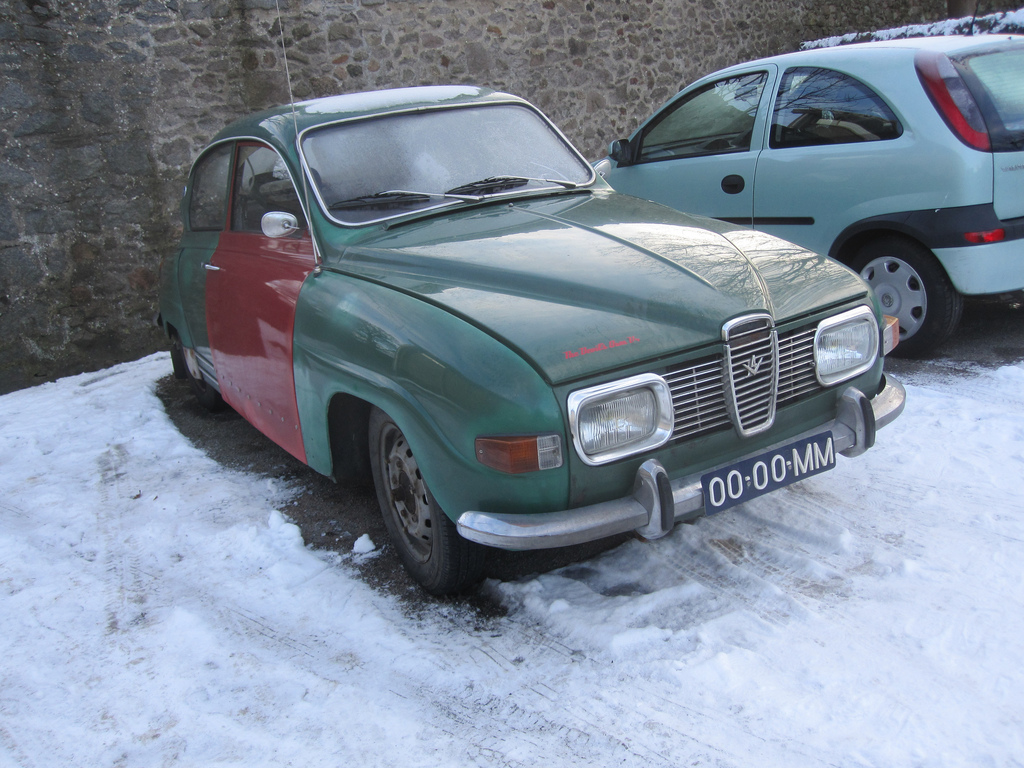 3-3-2010
Haha, a little monster it is! It's actually a pretty basic 96. We've bought this car for restoration about 3,5 years ago. I knew nothing about car mechanics by the time and I had now clue about how a combustion engine actually works. The car came out to be rotten to the bone. We started by taking the engine out and completely overhauling it. Then we decided that this beast needed a bit of body repair. The car was rotten on the usual spots and had a right hand door that was so dented due to an accident in the past, that you could look past it when it was closed. We came to the conclusion that this car wasn't worth investing a lot of money in to restore it, but that it would make a real nice daily driver. We decided not to invest any money in 'looks' and to leave it 'rat look'; but make it a smooth and safe runner. Since I wasn't quite happy with my first engine-overhaul, there's still a rattle in the engine I've overhauled, we decided to put the engine of our project 95 in, until it's original engine is perfect. In the meantime I've overhauled the engine of our '74 95, because of a broken camshaft and worked on some other V4 engines. I've really learned a lot about V4-engines and car maintenance since we bought our beloved 96. We're really stuck to these slightly raw running monsters for the following years I'm afraid; we simply love to hear them running. We do about 8-10,000 miles a year in our V4's, so they really do what they're built for: ride.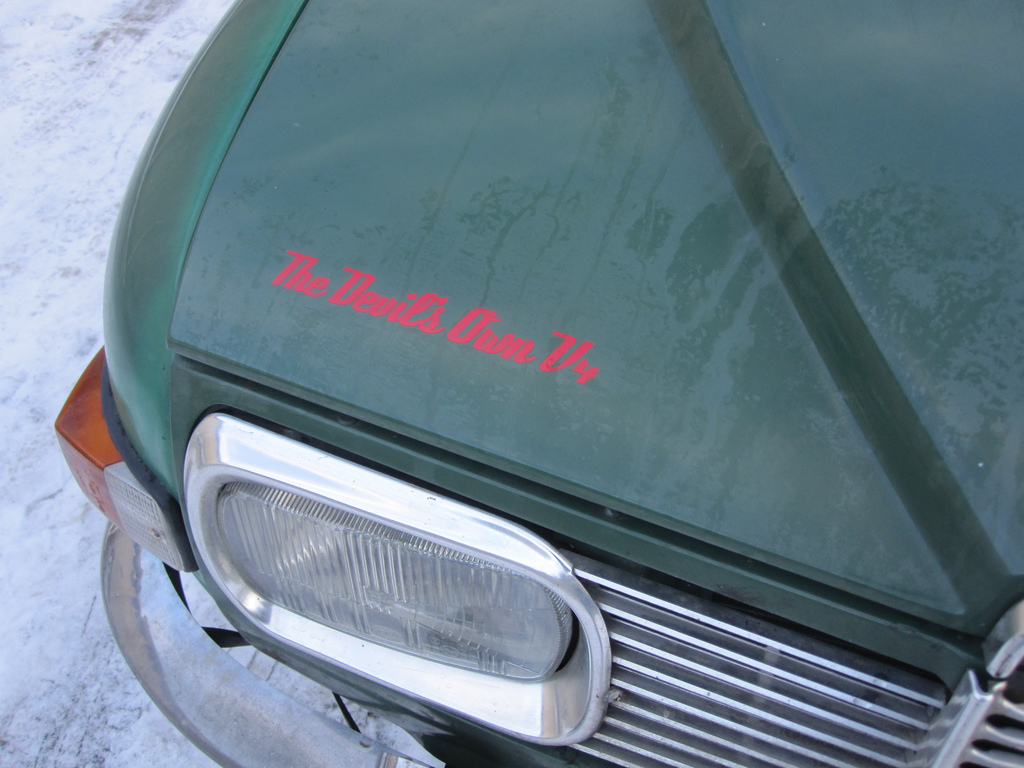 3-28-2010
I had a fresh look at the problem yesterday, and solved it within 5 minutes.


A couple of wires on the ignition lock had come loose when I installed a radio.

A previous owner has been been messing with the car's electronics, which lead to faulty diagnosis on how things should work. Sought in the wrong direction then (tunnel vision

). I'm happy it all works again, but I definitely want to sort this out in the future.

The red and blue wire had come loose: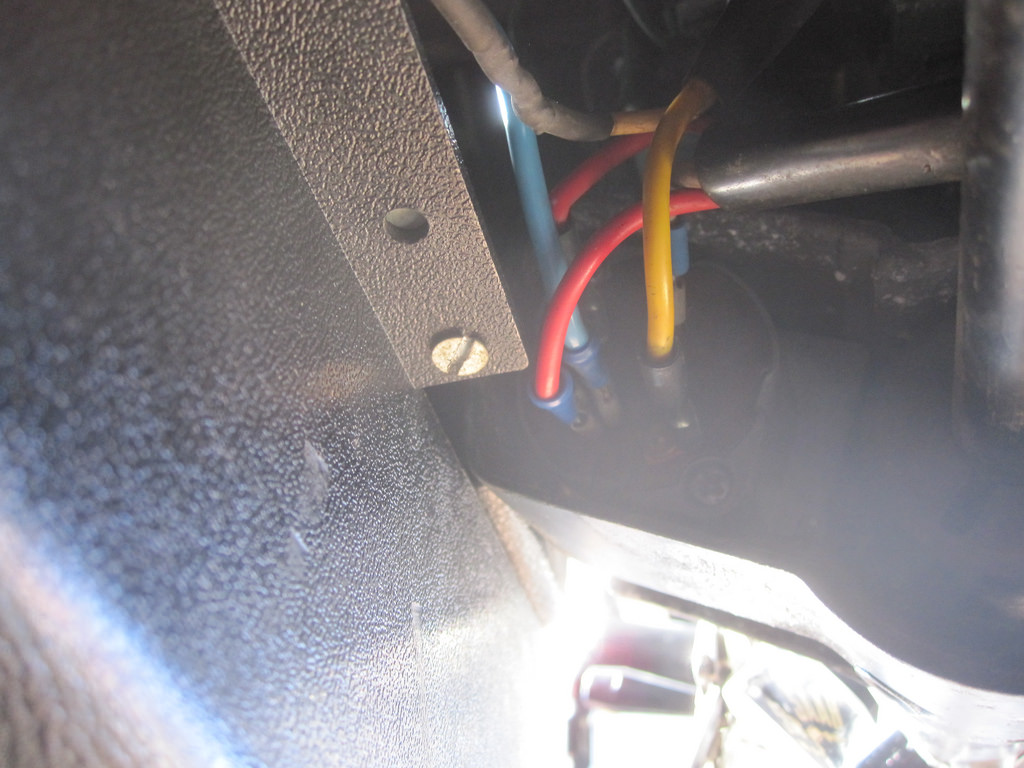 Rather messy electronics: the white wire with the terminal block is the original wire, the blue wire is the replacement for the white one: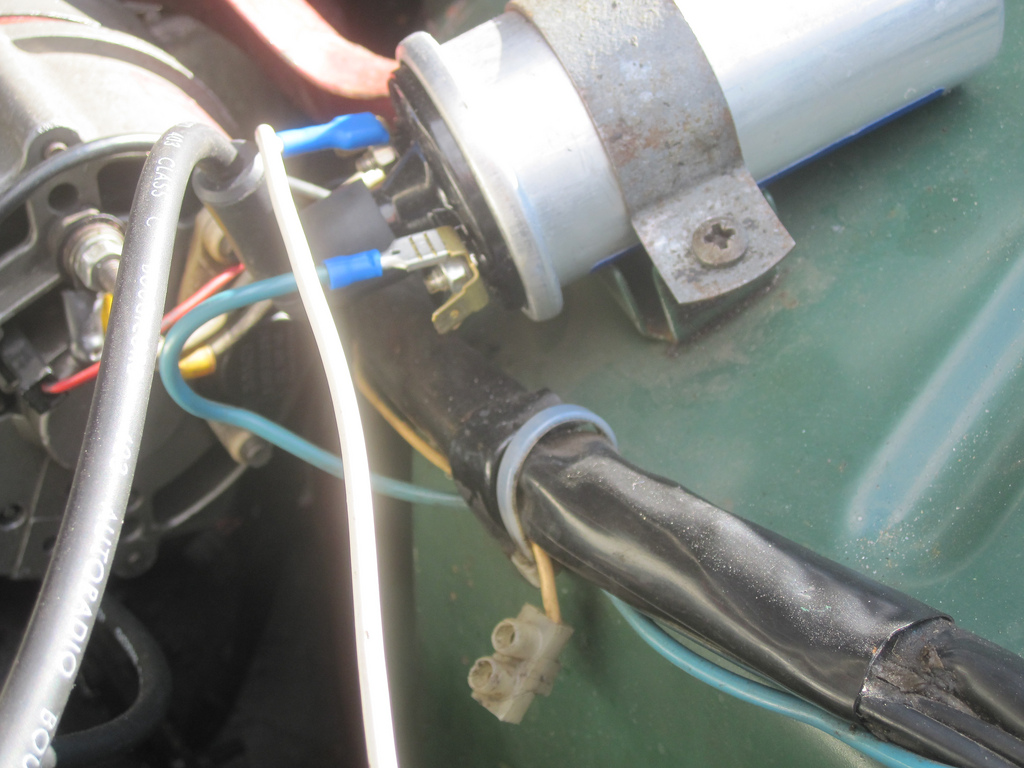 Thanks again for thinking along, sorry for bothering you.
Powered by Froala Editor