Builds
BRAT XL!
By BRATXL
You must be logged in to rate content!
10 minute(s) of a 22 minute read
The BRAT XL story begins nearly 4 years ago when I spied what I thought was an old El Camino setting in a field. It looked pretty good from the road and the guy was right there mowing, so I pulled in his driveway. Of course, I soon found out it was a 1982 Subaru Brat...not an El Camino! The guy didn't love it anymore - it didn't run - and it came with a parts car that he would drag out of the pig pen (seriously) and both could be mine for $650! Within a week of getting those two home I found another better one in Mt. Pleasant, Texas. In short order I had gone from "What is a Brat?" to owning three! Two for parts and a decent builder. All for $1300, I was Brat rich!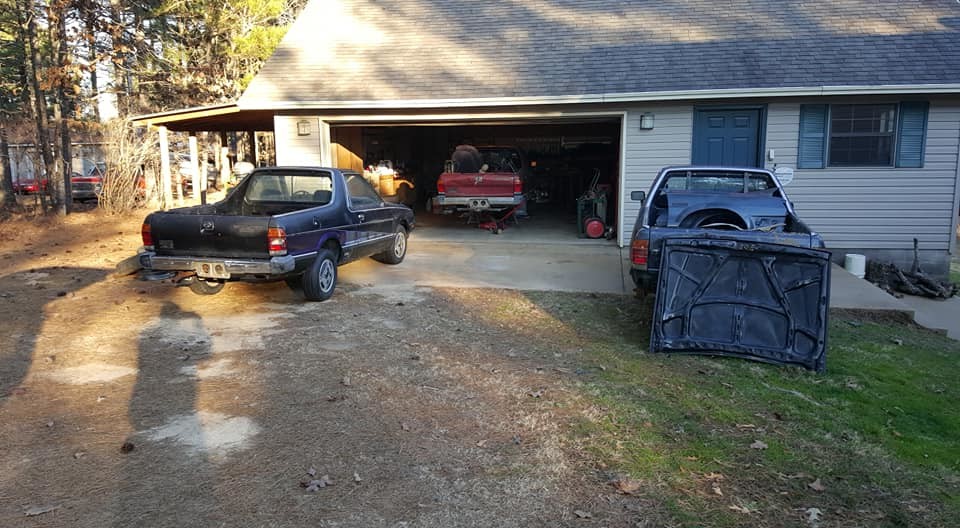 I called them Black Brat, Red Brat, Blue Brat. I spent a few months and restored the Black Brat to "nearly" stock with the most notable exceptions being satin paint and PT cruiser carpet.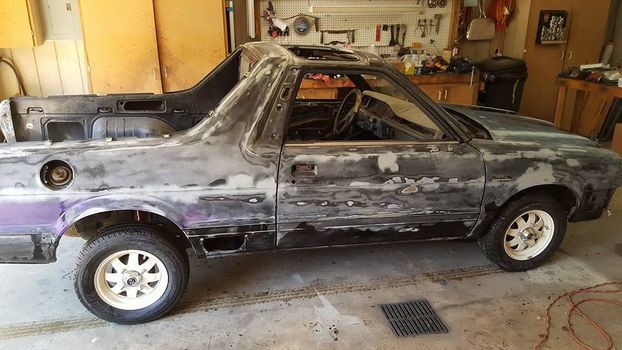 I painted it Hot Rod Flatz black paint in my temporary paint booth. Note to self - It is not that easy to spray flat black! But I eventually got Black Brat looking pretty good! Used all the best interior parts from all three Brats.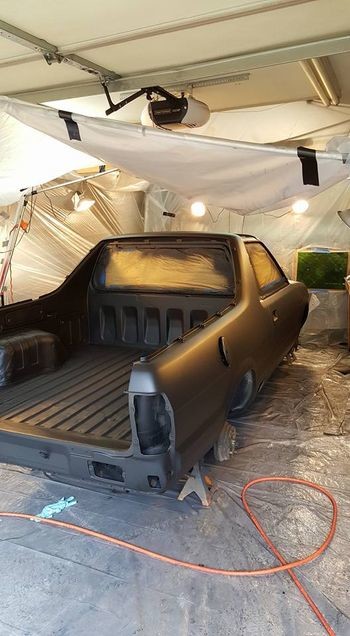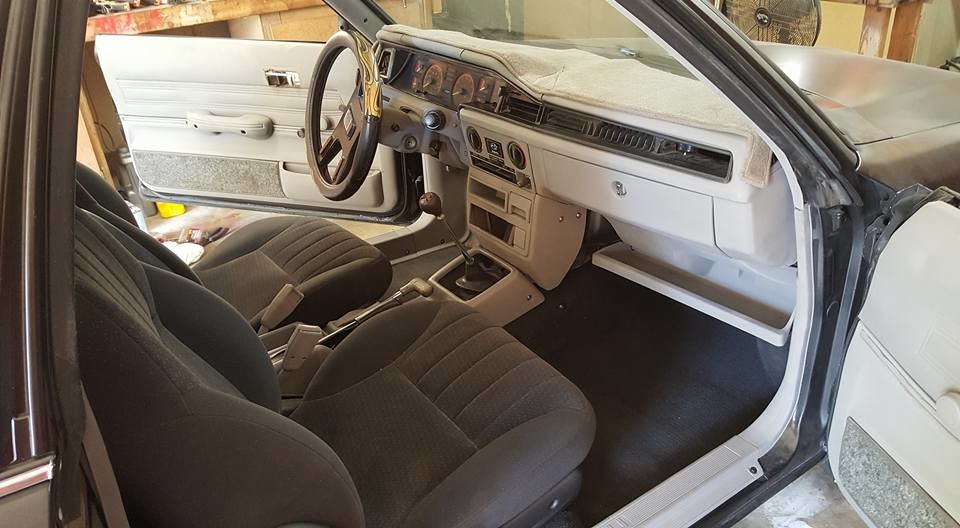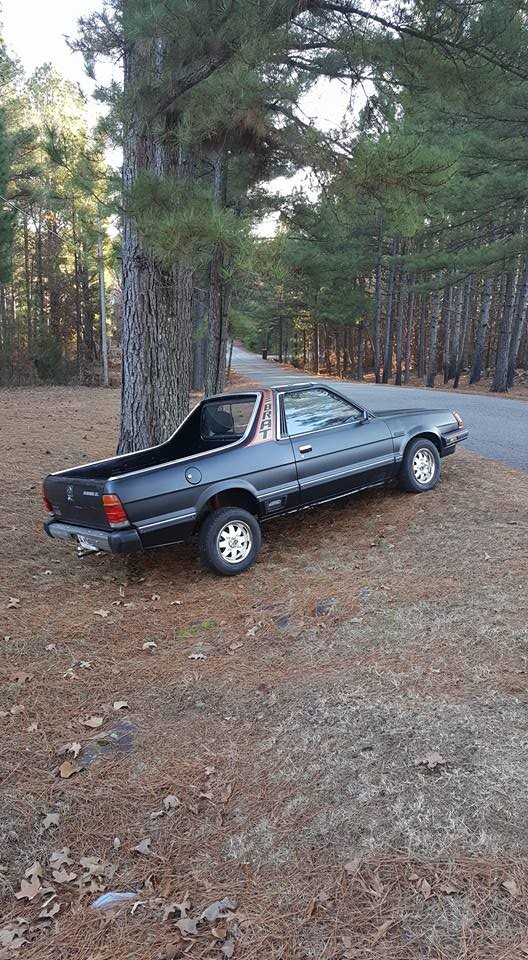 Wasn't long before I got a gas station offer that sounded pretty good, and Black Brat was adopted to a new family. Red Brat and Blue Brat were parts cars, neither would run, both had lots of missing parts. Blue Brat had been wrecked on the driver's side, Red Brat had some rusty panels and was pretty much covered in small dents. They were very close to being parted and heading to the scrap yard when I decided on a whim to build a Brat "rat rod". I choose Red Brat, mostly because I had a title for it and it was nearly complete except for the parts that went on Black Brat. I decided right up front it would be olive drab and black and ordered a couple gallons of army tank OD green paint and brought Red Brat indoors for the first time in many years.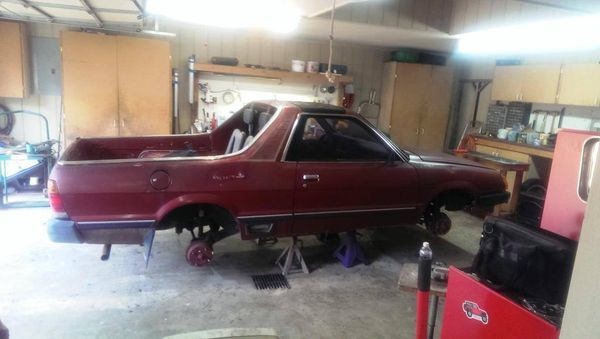 The first thing was to cut off the bent and rusted front end and weld on a front from Blue Brat. It went from two headlights to four - but that did not seem to be an issue. At this time I still thought the little boxer motor might run again.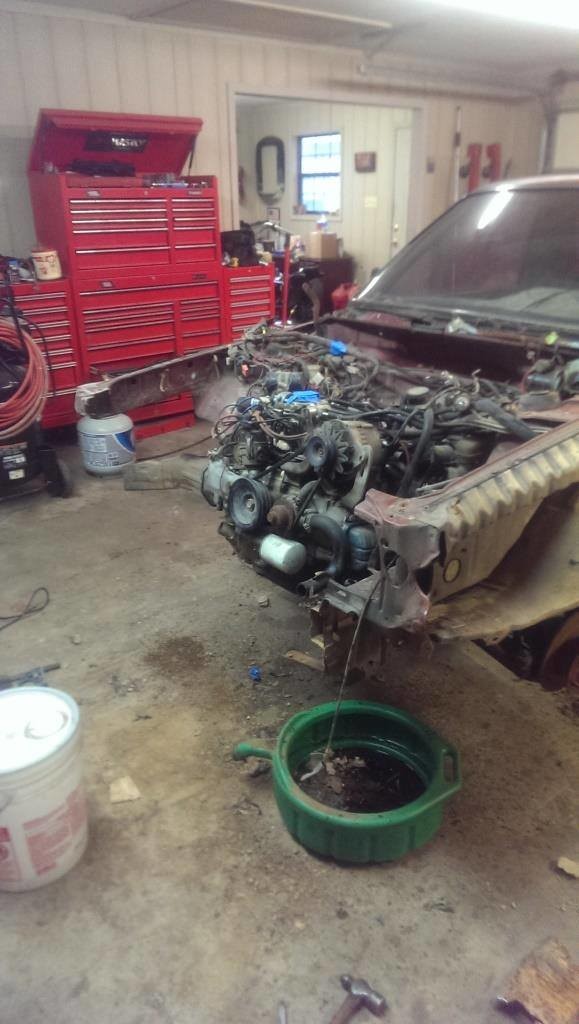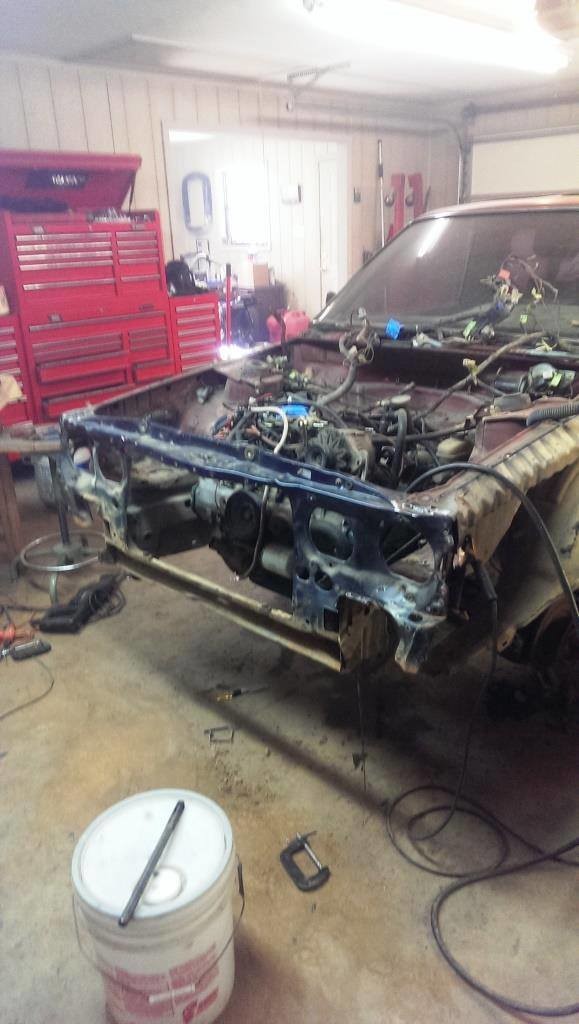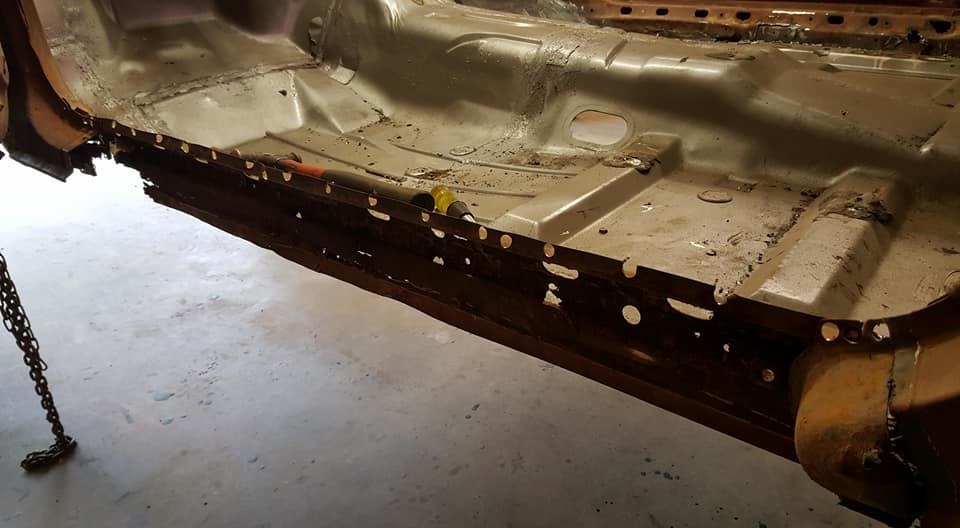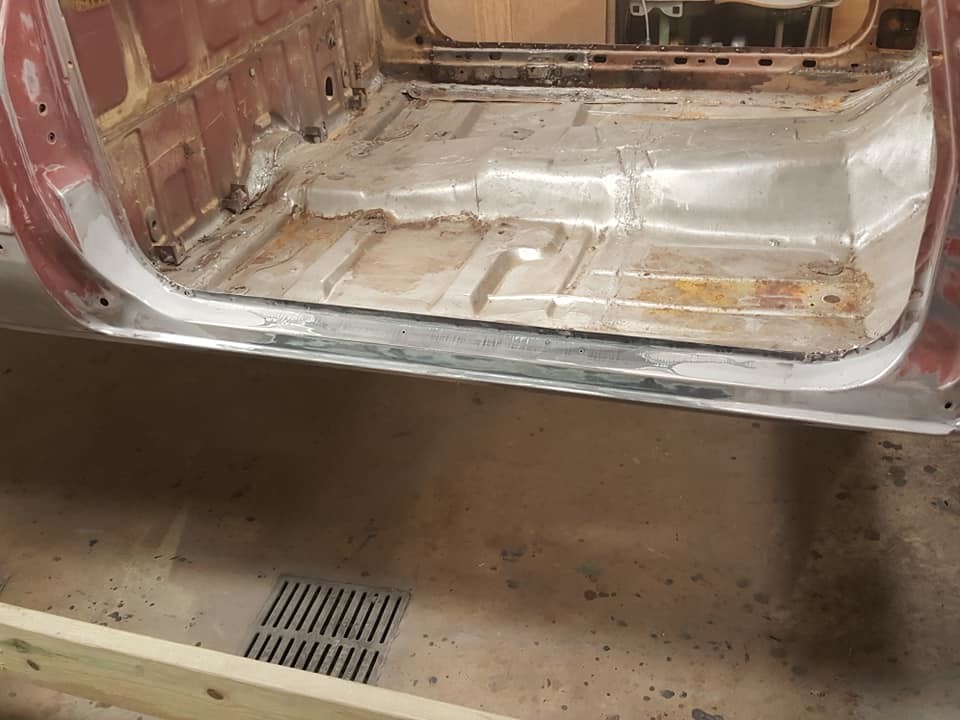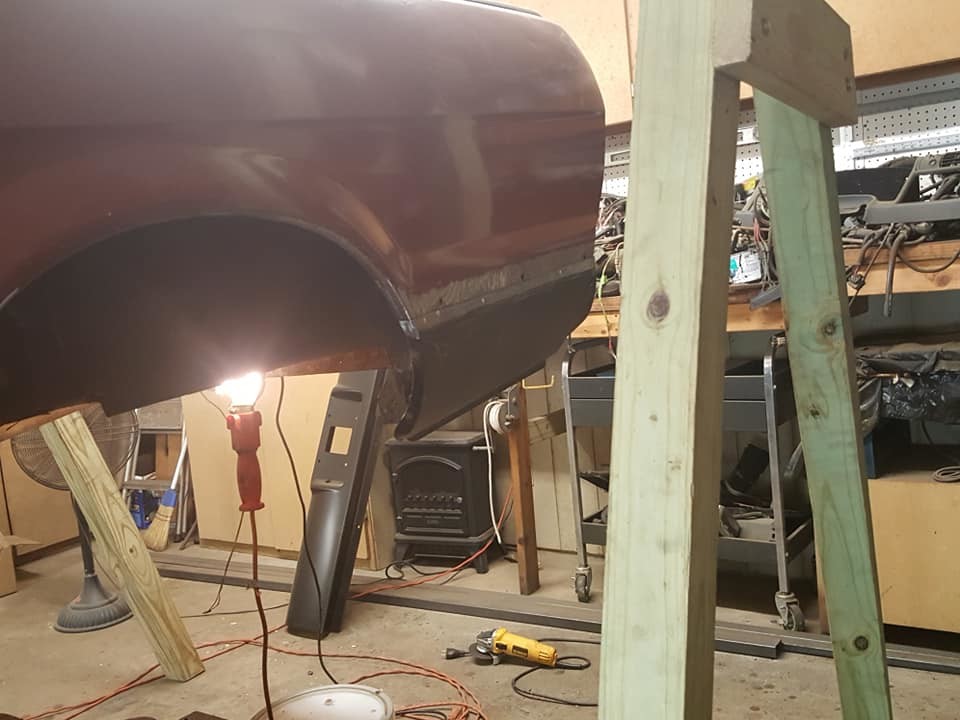 I started cutting and replacing more and more panels - quarter panels, rocker panels, roof panels - as time went on Red Brat became whole again. By the time I decided to look at the motor I had a pretty good body setting there. Unfortunately the little motor was completely shot. I was working on other projects besides the Brat, so I set it aside and again considered parting and scrapping both of the Brats, but the Red Brat was becoming too good to be cut up! That's when I stumbled onto the rolled 1995 4x4 two door Chevy Blazer, in running condition, and only $350! I instantly had a plan! Isn't she lovely! XOXO!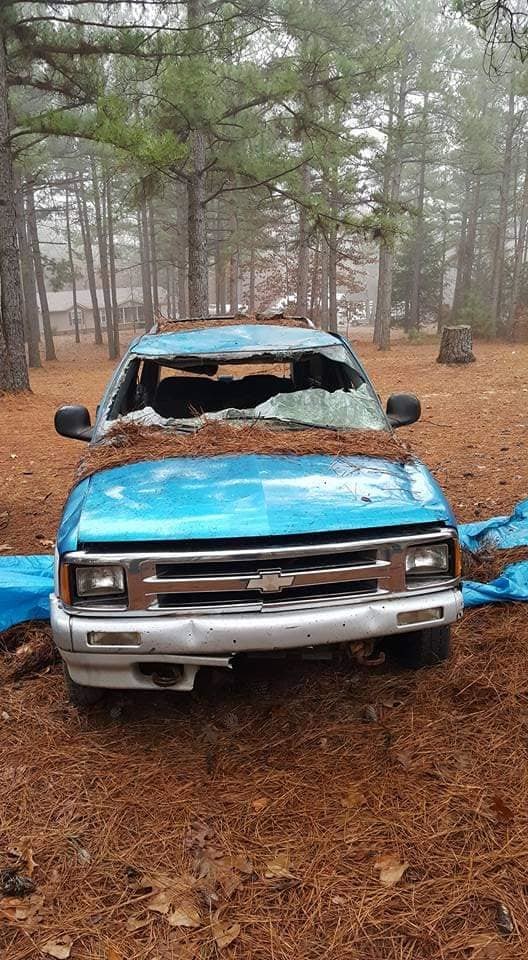 A few months later I had a cleaned up Blazer frame, a restored 4.3L Chevy motor, some tires that held air, and an idea to turn Red Brat into a Chevaru! I painted the motor Detroit Diesel Green for fun, Cut 3.75 inches out of the Blazer frame and welded in the Blazer floor and firewall into the Brat body and set it on the chassis with the V6. When I stepped back to admire my handiwork - "Whoa dude, it looks strange - there's too much room under the hood!".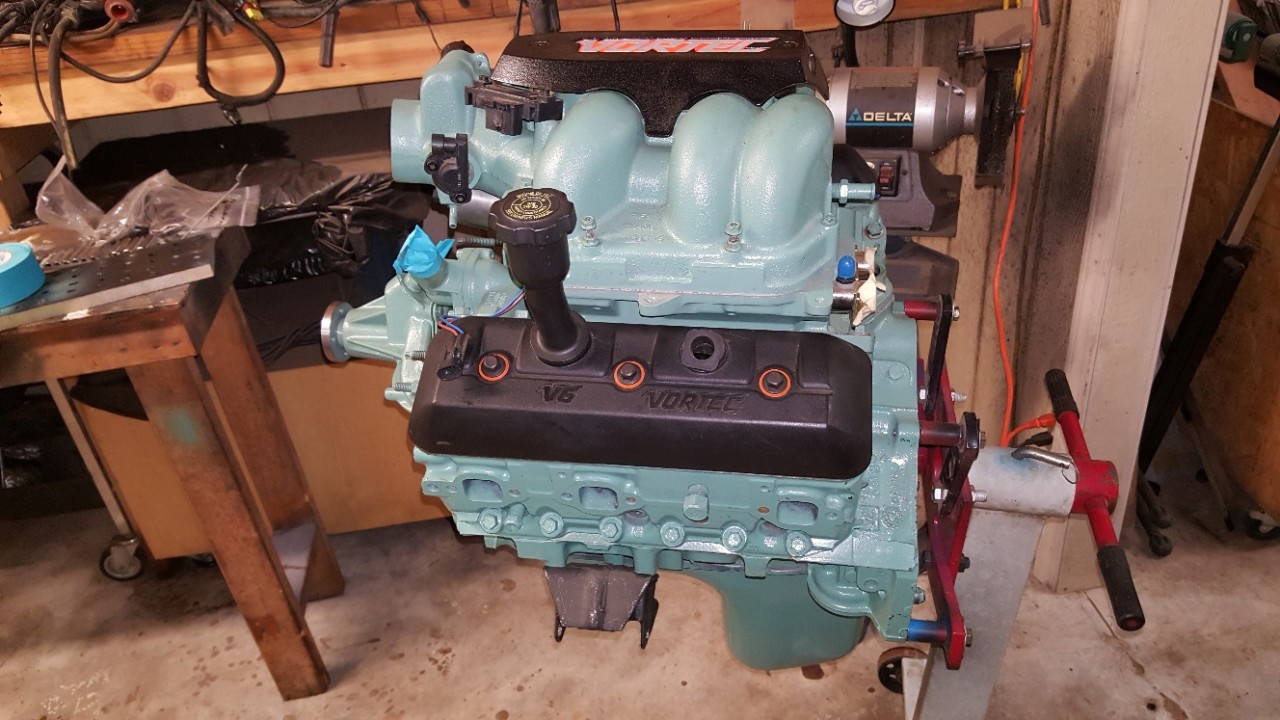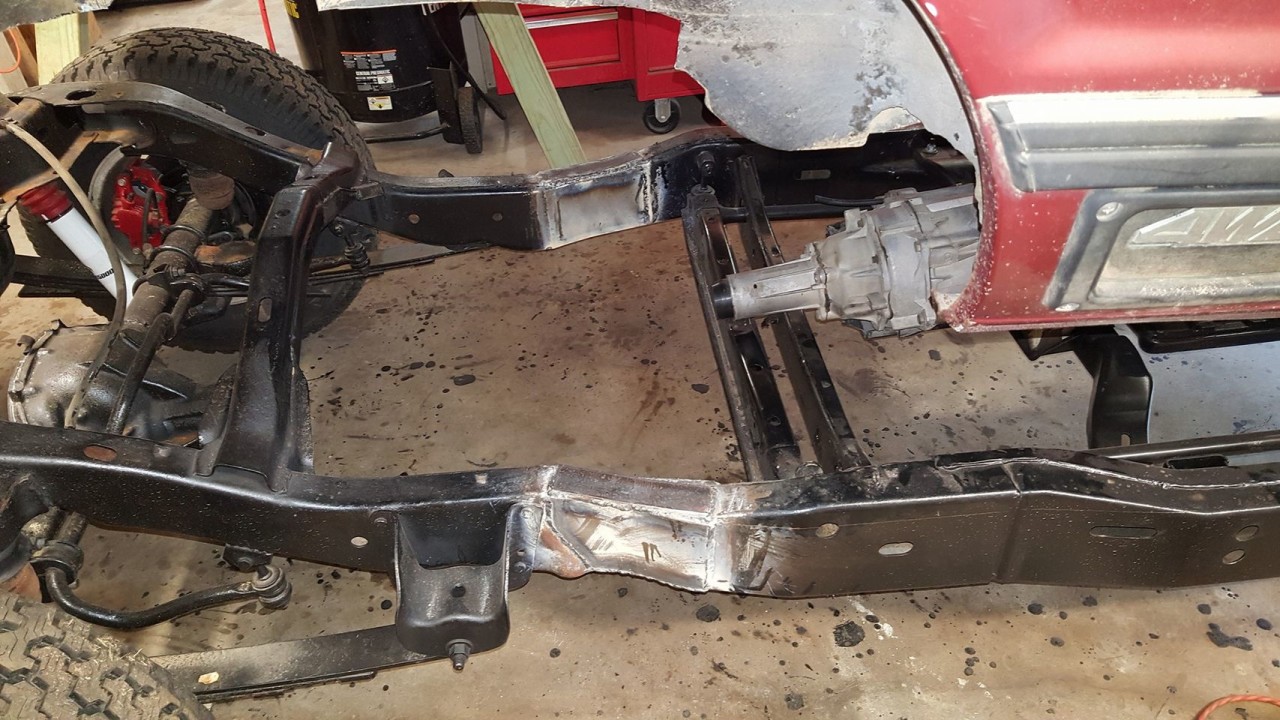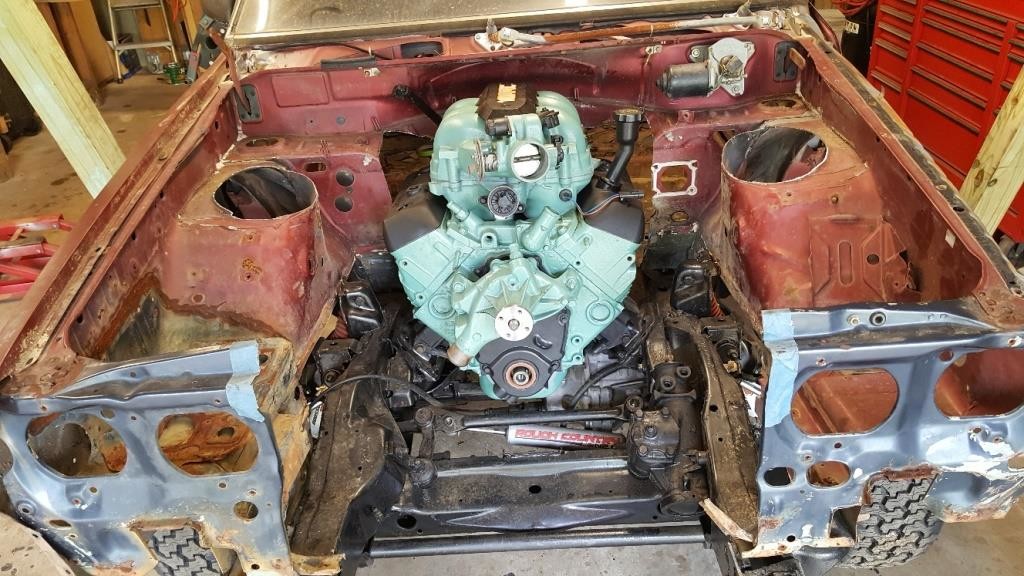 And that's when I got another idea. To fill the engine bay I would do a V8 conversion on the Blazer and THEN put the Brat body on the converted Blazer chassis.
I had no idea that I had just jumped headlong into two years of very difficult and very expensive work! I bought a beat up 1999 Suburban for $900 - it had just flipped 100,000 miles, ran pretty good, but was UGLY and the owner didn't love it anymore. Fast forward a couple more months, and the V6 was sold to refurb the V8 and the floor and firewall was cut out of the Brat again and the Suburban floor fabricated in to make room for the beefy 5.7 liter Chevy Vortec. While I was at it - I might as well restore the Blazer chassis - rebuild the front end - add adjustable torsion lugs - shocks - make it 4 wheel disc brakes with parts from a 1998 Blazer and put on some of those fancy drilled rotors and red calipers, and some of those slick red body mounts, and pull and boil the entire fire system. I also and cut off and repositioned all the mount points to align with the Brat! And it's a '82, so there has to be side pipes - right? The completed chassis motivated me to get back on the Brat bodywork.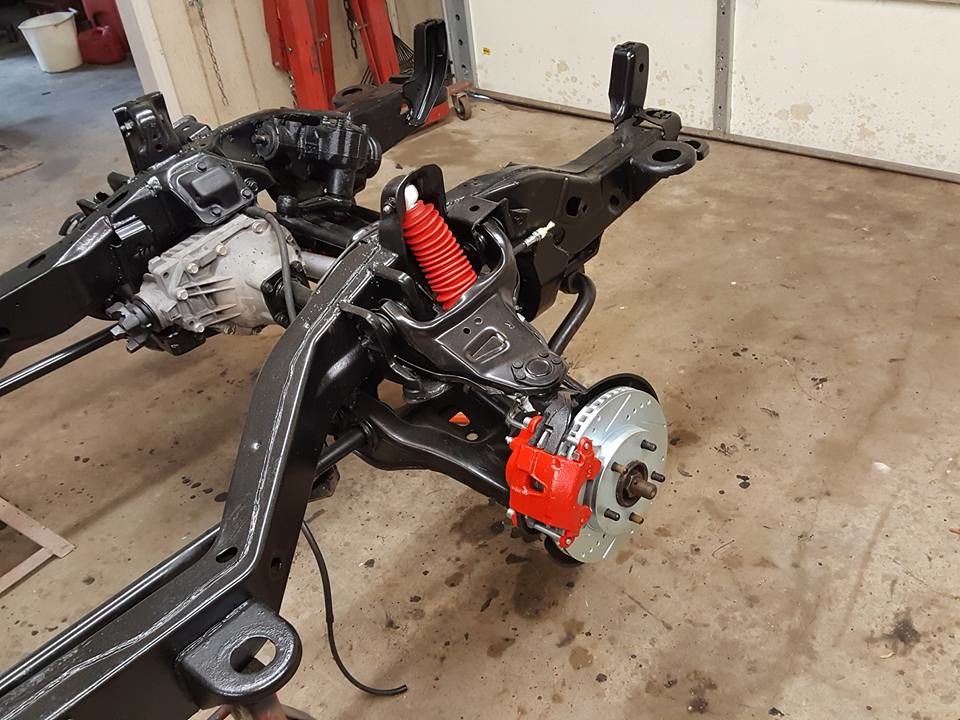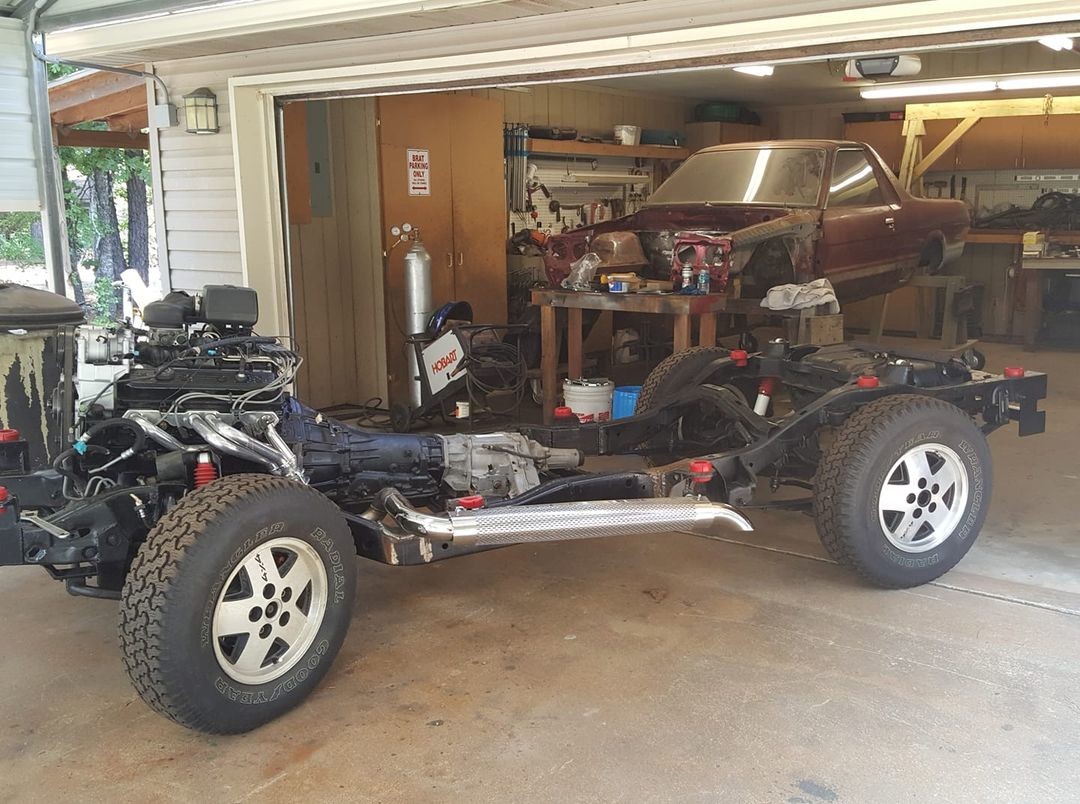 My goal was a rat rod - apparently I am incapable of making a rat rod...it took a 82 Brat, a 84 Brat, a 1995 4x4 Blazer, a 1999 Suburban, Chevy parts, Ford parts, Jeep Parts, assimilated to look normal. One thing is certain - there was no longer too much room under the hood! You don't need strut mounts with a Blazer chassis so I cut them off and welded on scrap metal. By the way, I much prefer to use chunks of old car metal than new metal when doing bodywork! It took a few more weeks to fit in the Suburban floor and firewall just right. A task that was much more like blacksmithing than body work! But I got 'er done with lot lot of pounding with the two pound hammer!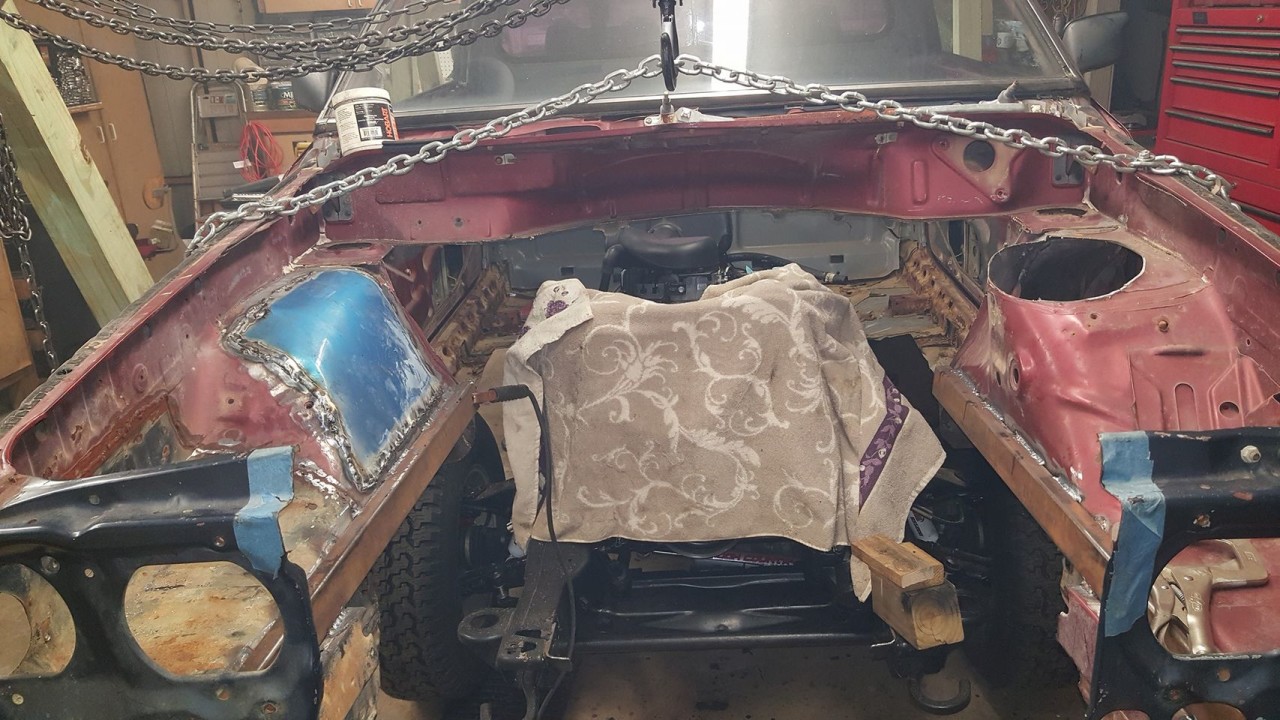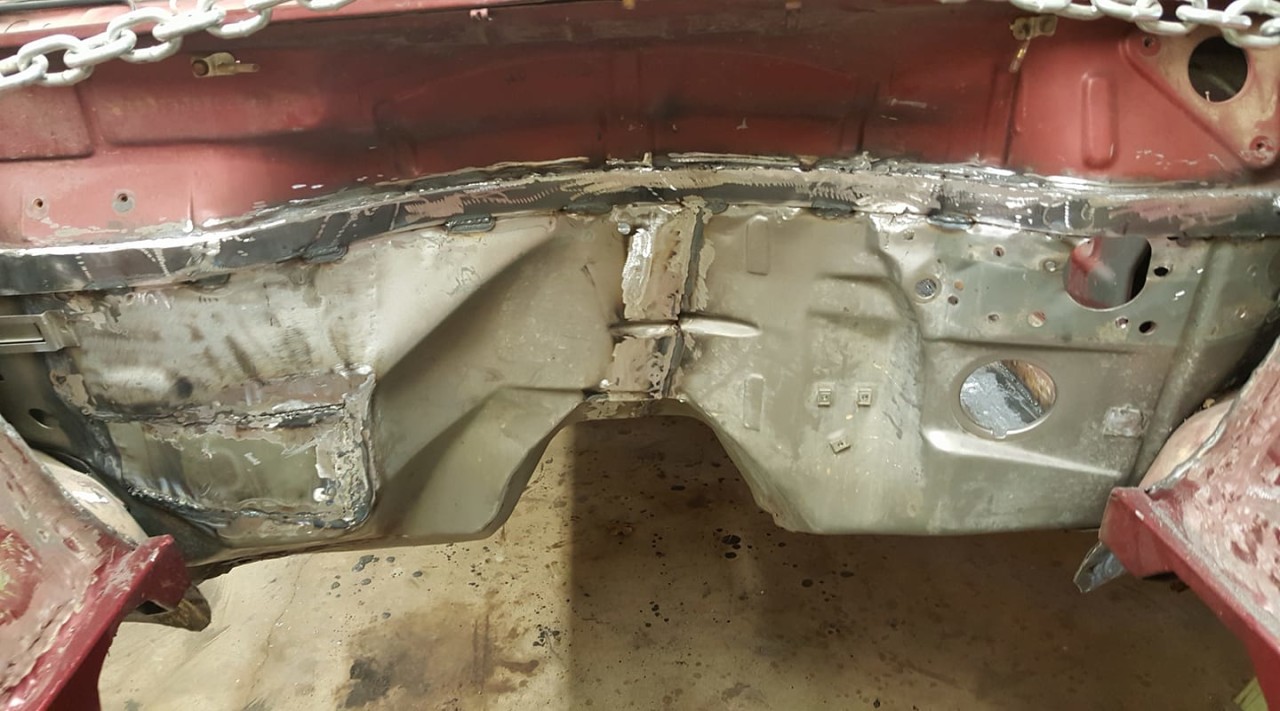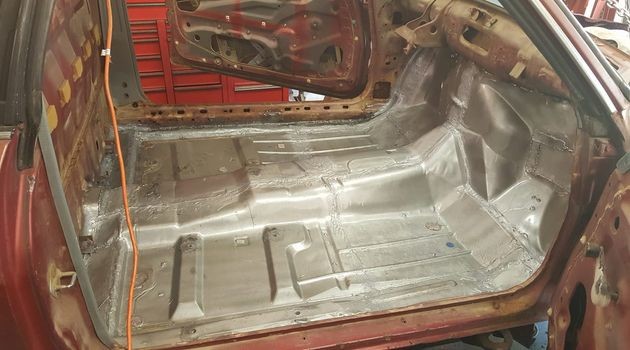 Body fit was trial and error (for that matter, the whole project was trial and error if we are being honest!). For two years I had the body hung from 4x4 a-frames and chain hoist - up and down, and up and down - until one day, just like that, it was bolted on and rolled outside. Only then did I know the project would work. At first I had the side pipes on angle - but that was ugly and quickly changed.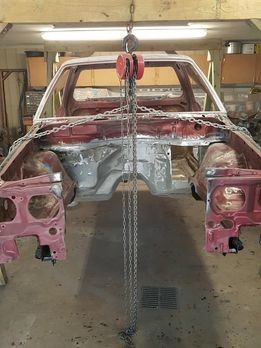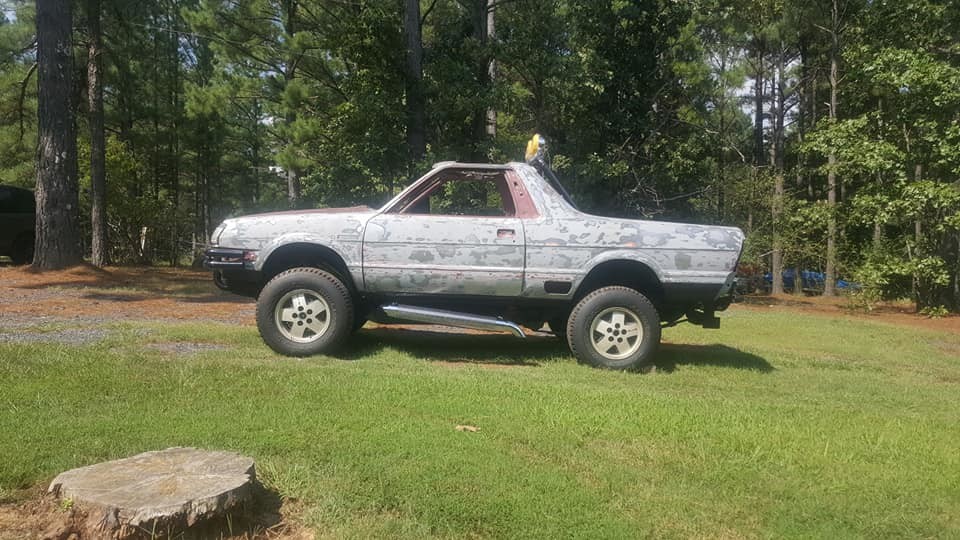 There were many mods over the next few months - moving the gas door from right side to left side to match the Chevy tank. Pounding on a S-10 rear rollpan. Making a spare tire holder out of a boat trailer fender. Making bumpers and roll bar from oil field pipe. Shaving the bed chrome and welding on 1/8 bar stock. Making a Chevy fuel pump access port. Installing Jeep steering knuckles.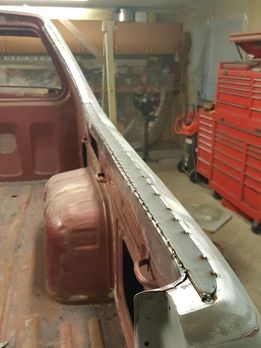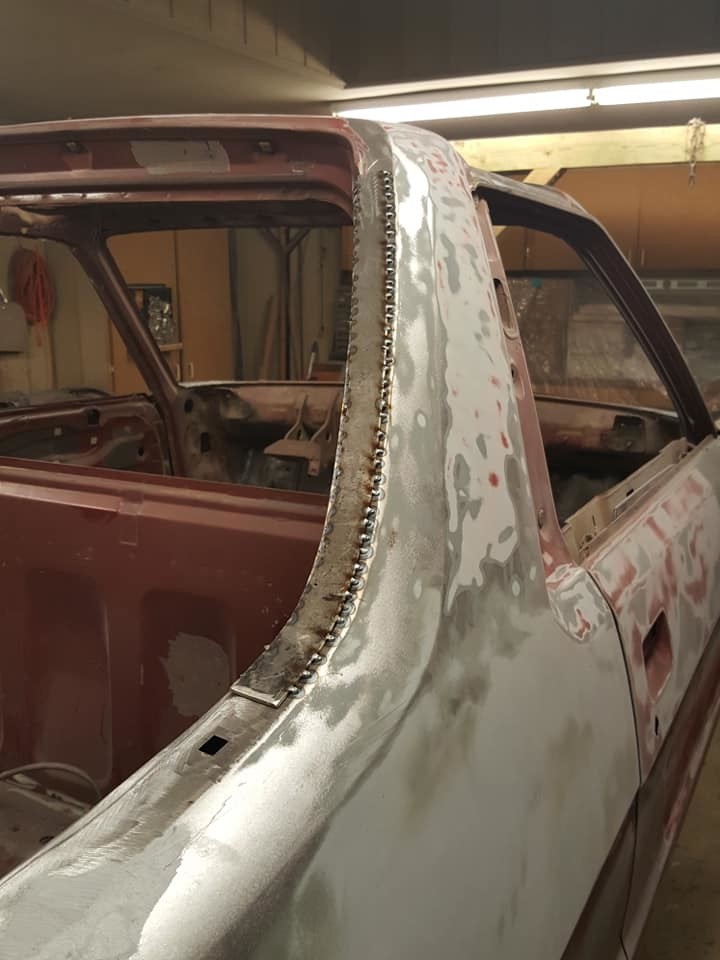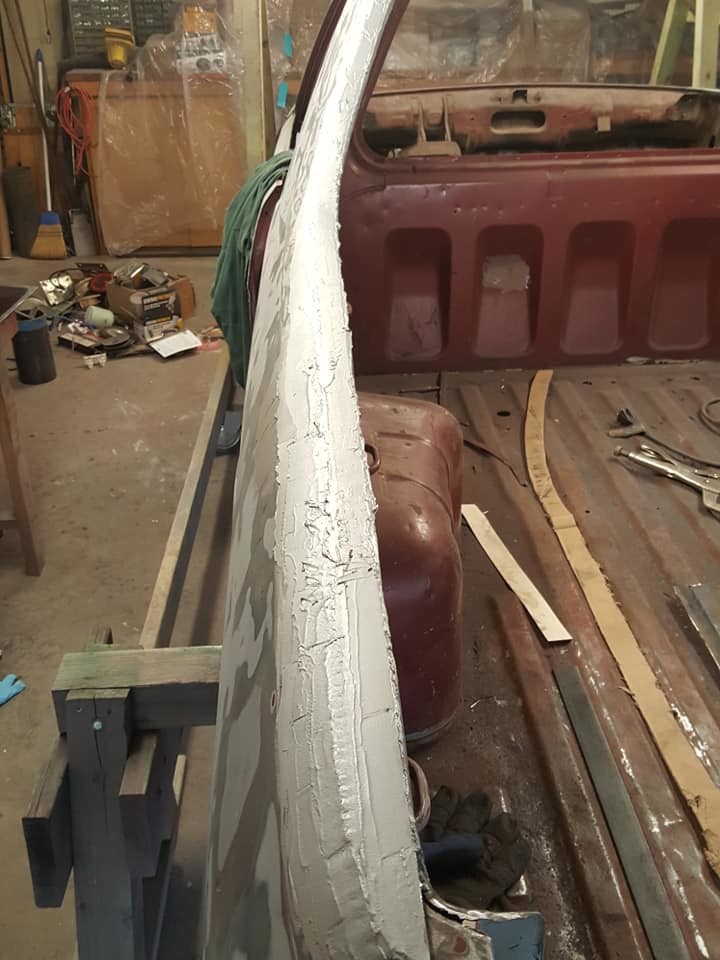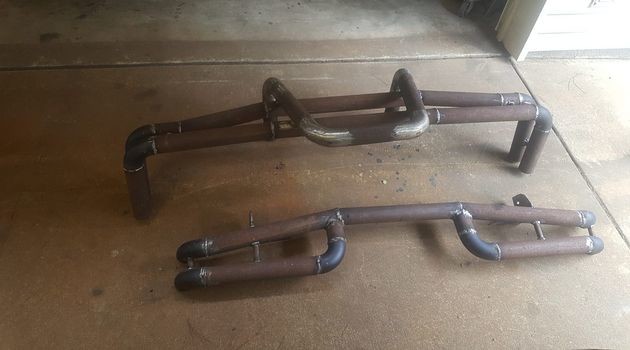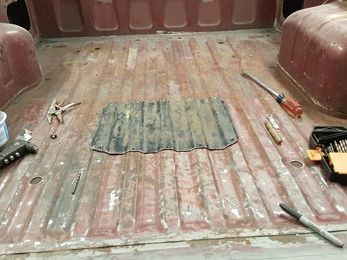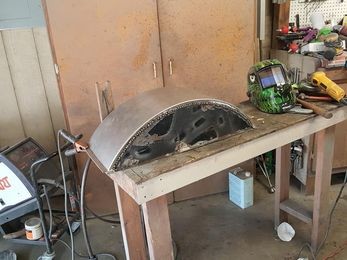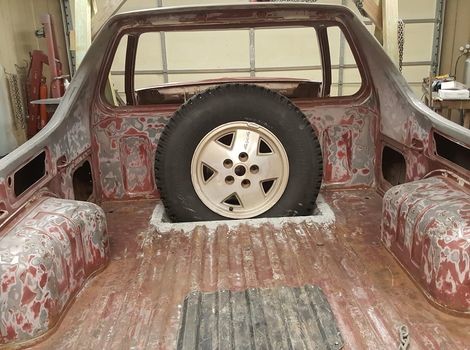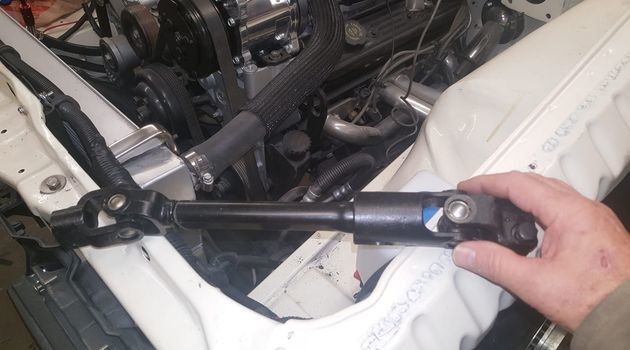 After cleaning up the body and using a gallon of Allmetal body filler, I sprayed a layer of Ford Wimbledon White over primer so I could see what I had - it was passable. This time I just painted it under the carport that I had added during the 3.5 year project.