The Forester XT Sports OCD slow build thread by 22B05STI
By diyauto
You must be logged in to rate content!
The Forester XT Sports OCD slow build thread
Compliments of 22B05STI @ www.clubwrx.net
9-19-2012
Hi everyone, We purchased a Forester XT sports about six months ago now and I have been slowly changing it into an STI clone as well as trying to clean it up like I did with my 05 Impreza STI. Unfortunately this is my Wifes daily driver so I have to do my work in small blocks.
I will post some pictures of the Forester from when we bought the car until today.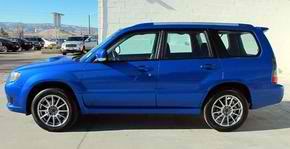 This is what it looked like when we bought it in Colorado. I drove from Colorado to Vegas and then bought a few parts and had windows tinted. Added the STI badge to the grill and fit the new front lip which was missing and mudflaps, thanks to Ken at Las Vegas Subaru who also organised window tint.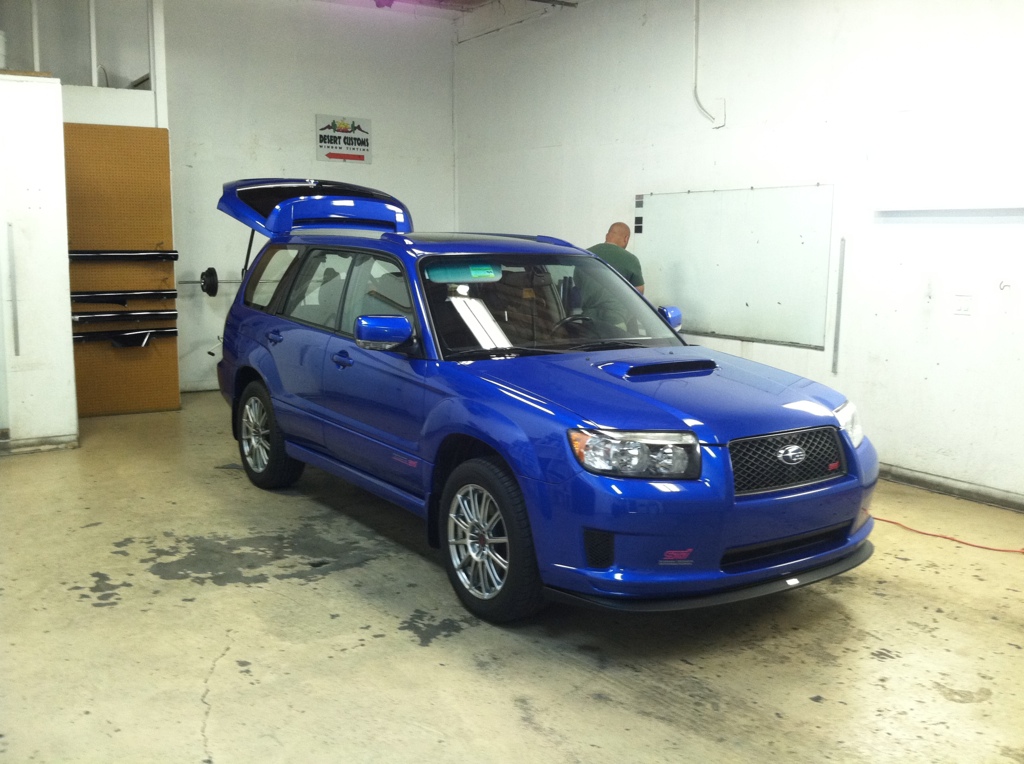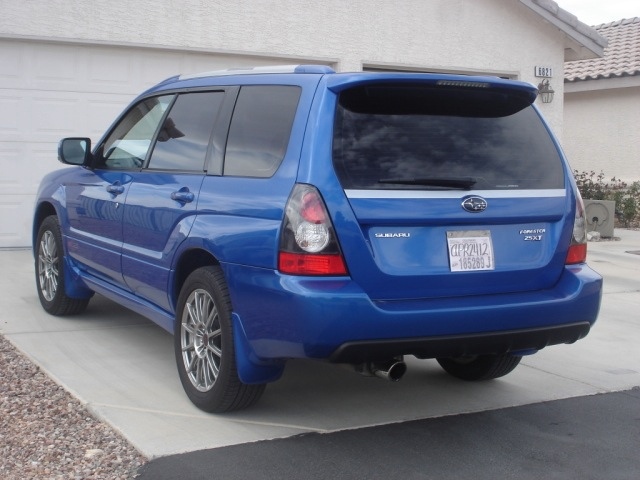 Next was replacing the aftermarket crap Chinese replacement headlight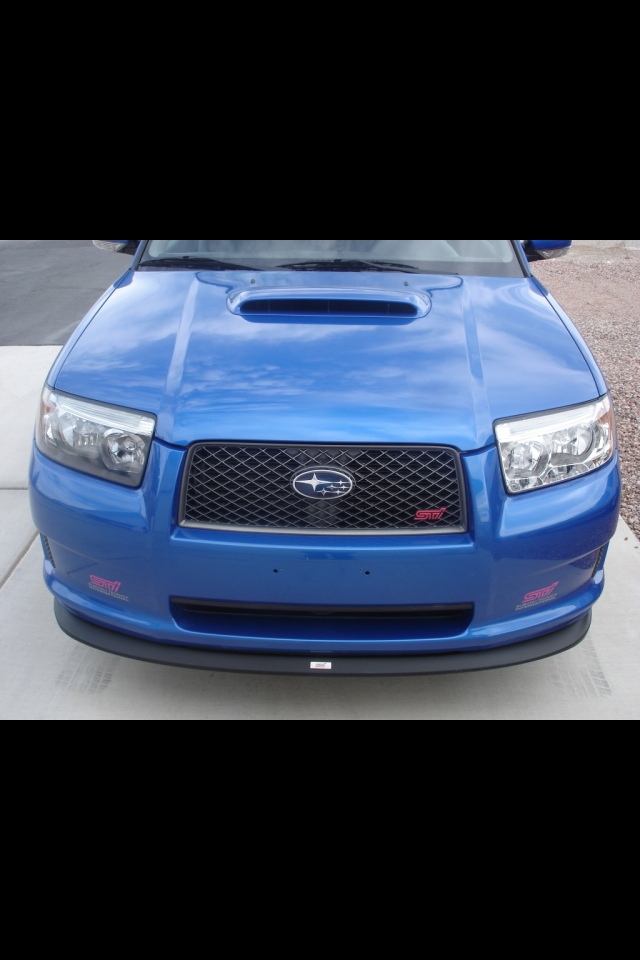 It is drivers side.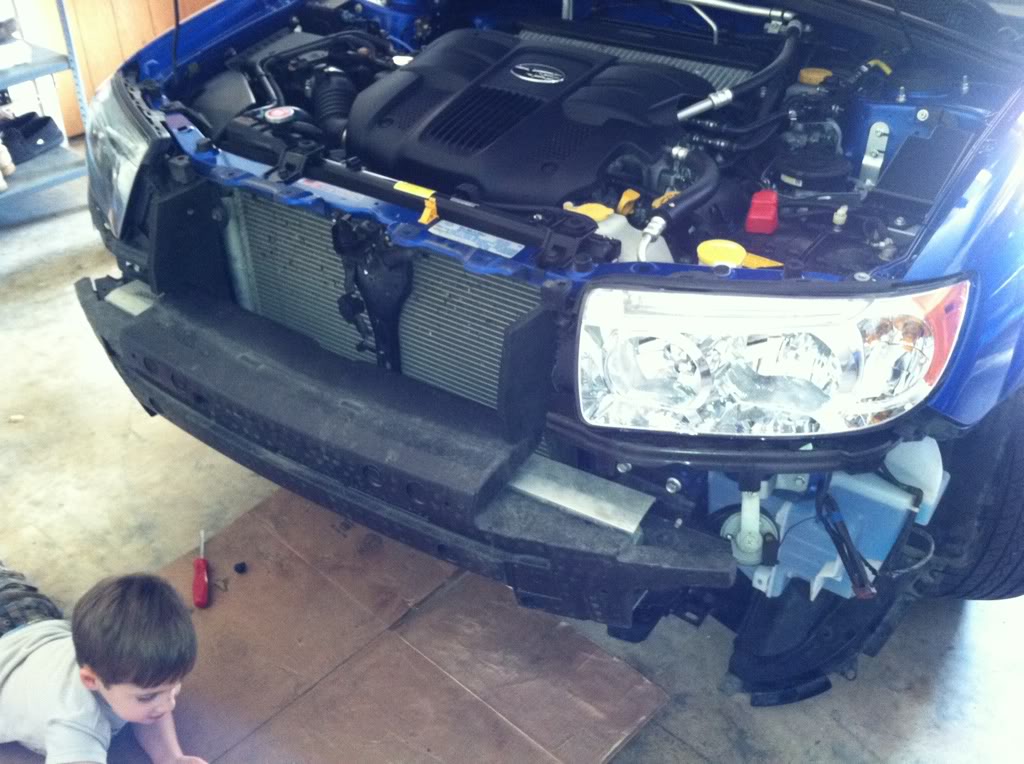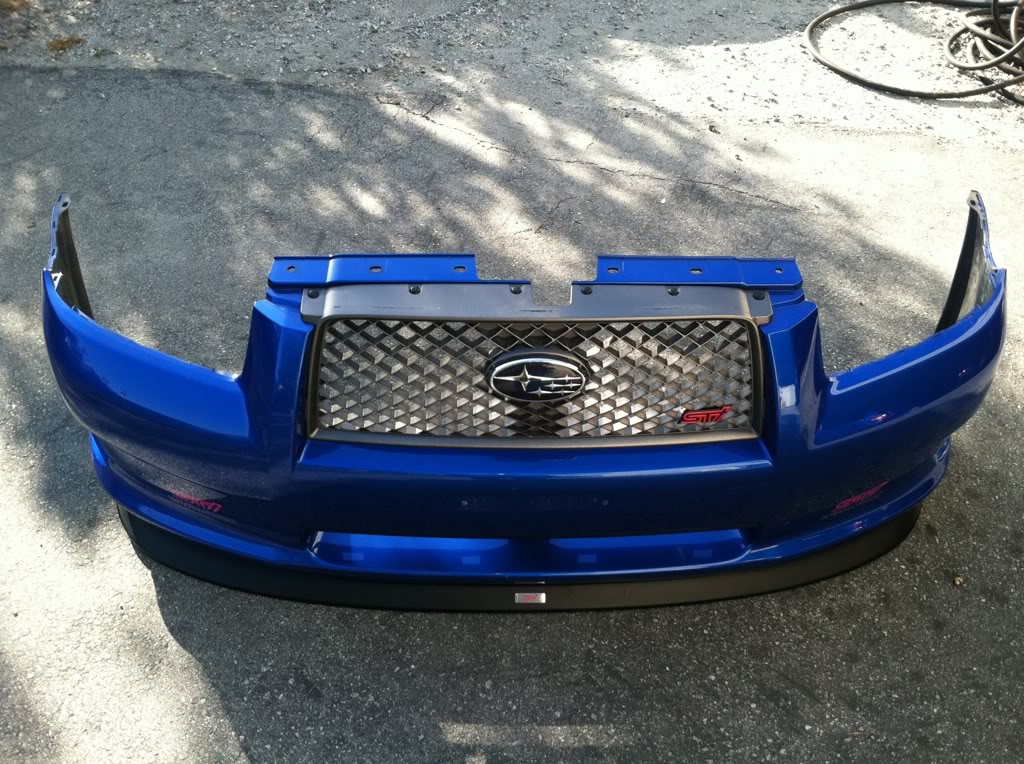 This required removing front bumper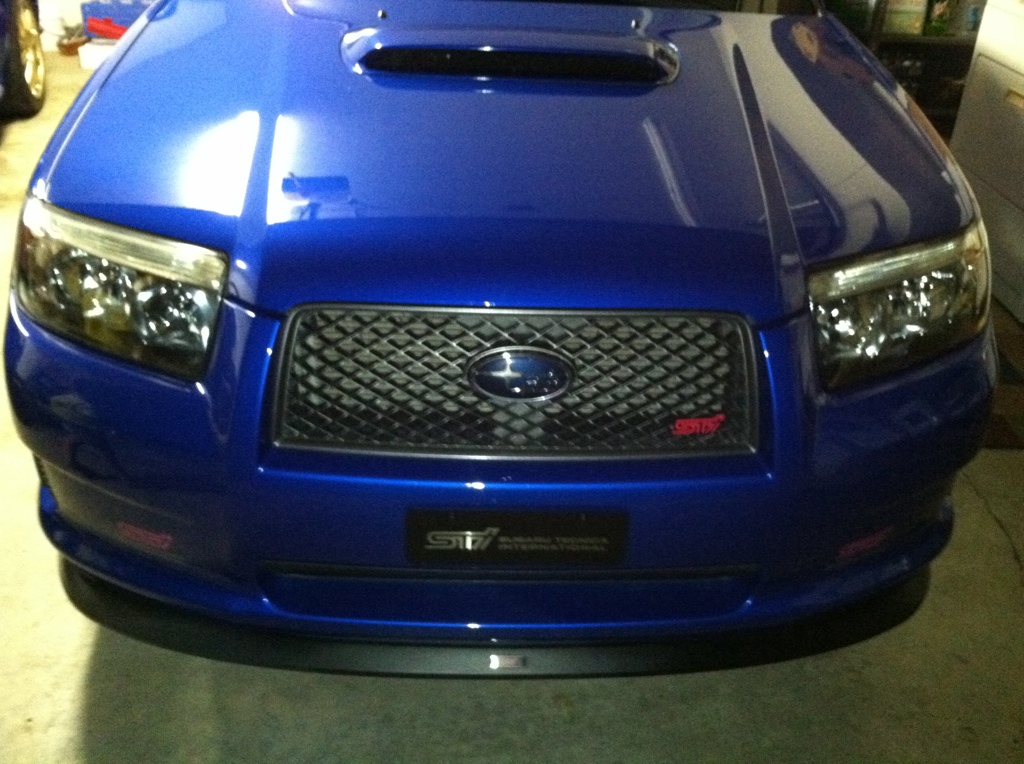 Here is a current photo of the new headlight fitted as well as the STI plate. My goals are to paint wheels gold sometime soon to match our Sedan STI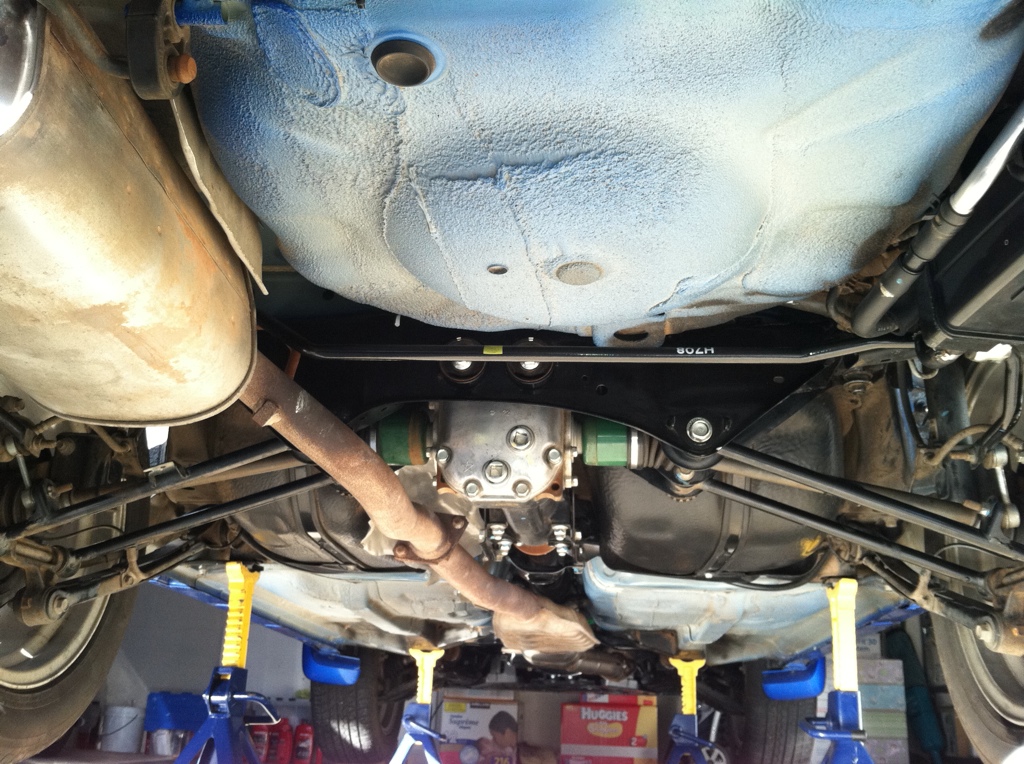 I washed and started the detail of the underbody.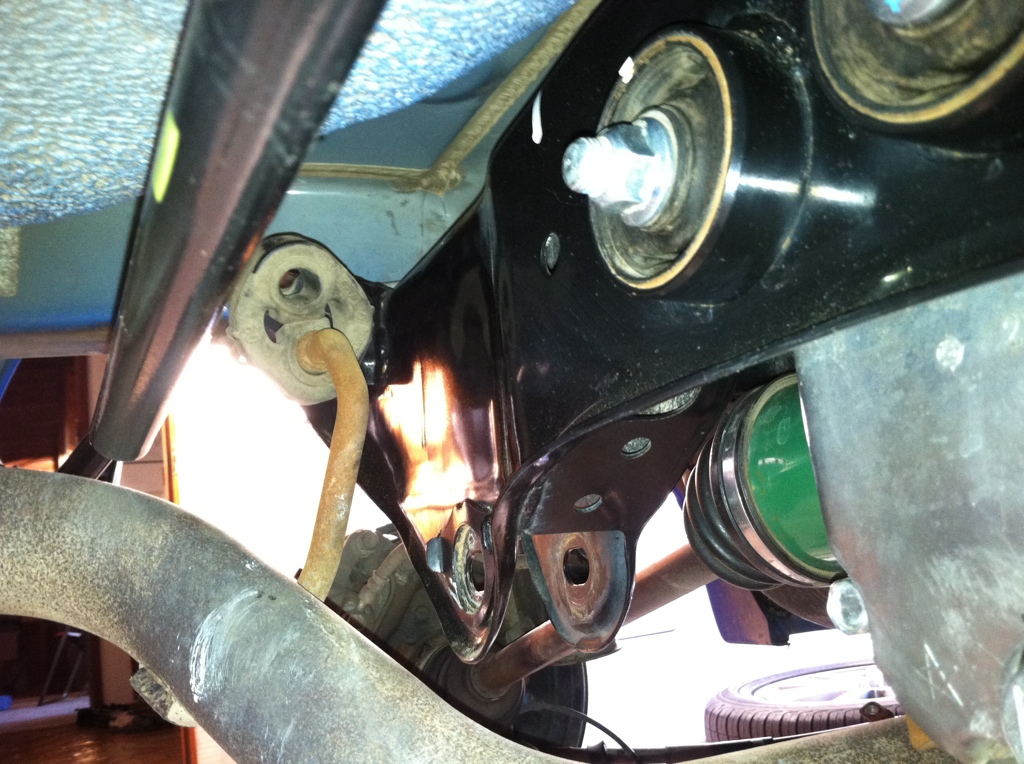 As I had said, the car was from Colorado and was quite clearly used off road and it was covered in dirt, it took a day to clean the dirt off so that You could see the blue paint. Unfortunately the right rear quarter panel was damaged during one of it's off road adventures, this need a proper paint and repair job, unfortunately it was a big surprise when I showed up at the dealer to pick it up as it was not disclosed. They paid me $300.00 to not mention their little surprise as I said I would report them. Anyway due to this I won't mention the dealer name.
I have just replaced rear Lateral links and trailing arms and fit STI Springs to factory struts, this has really made a positive change to the handling, it's a little lower and we have no plans of going off road again.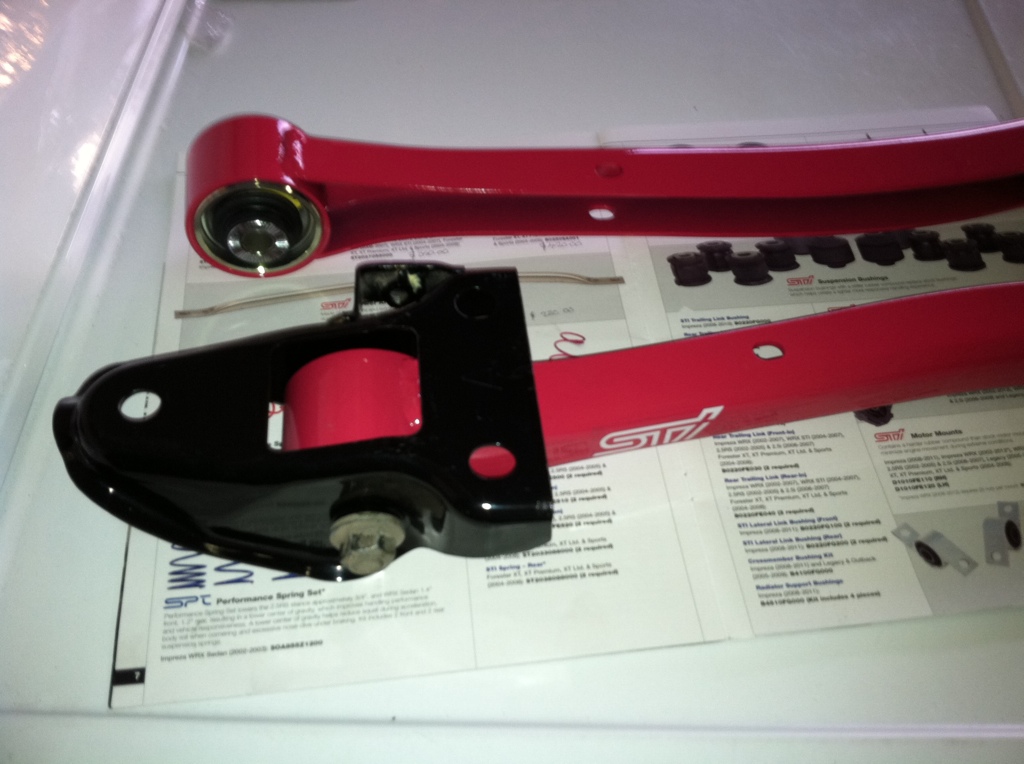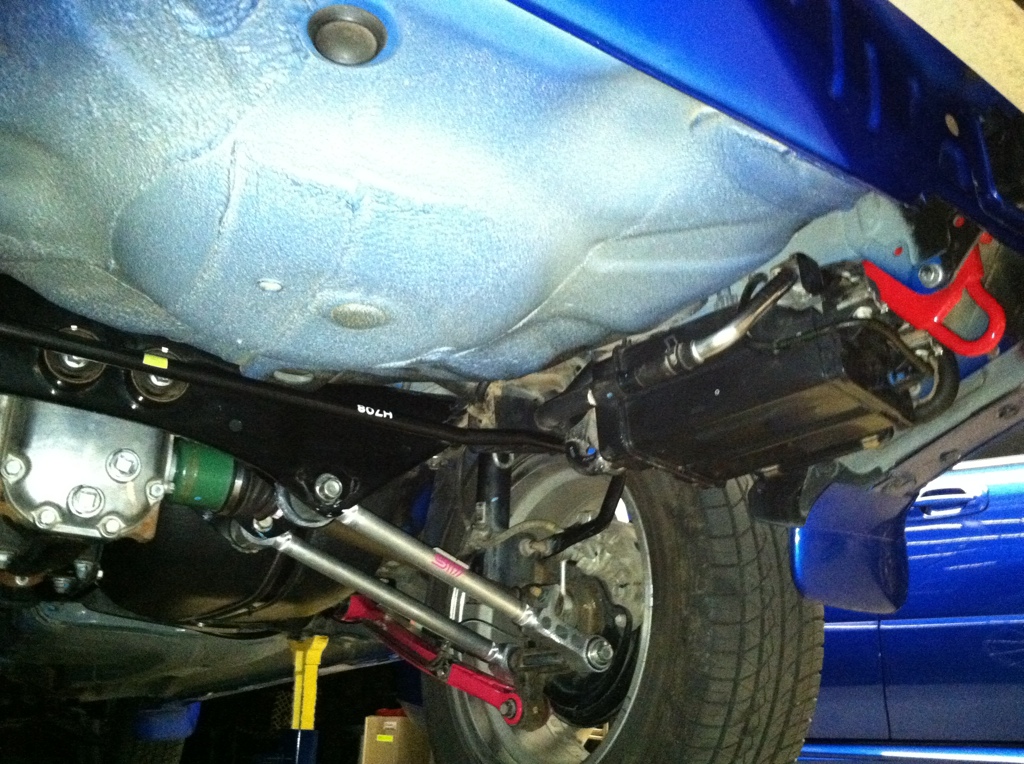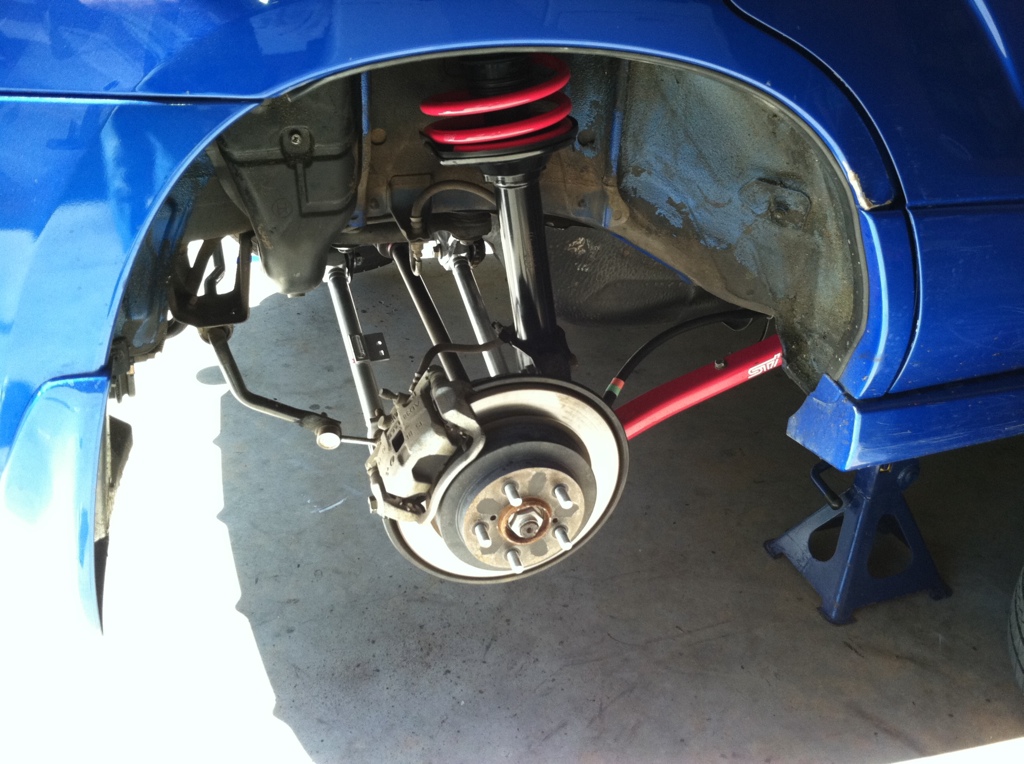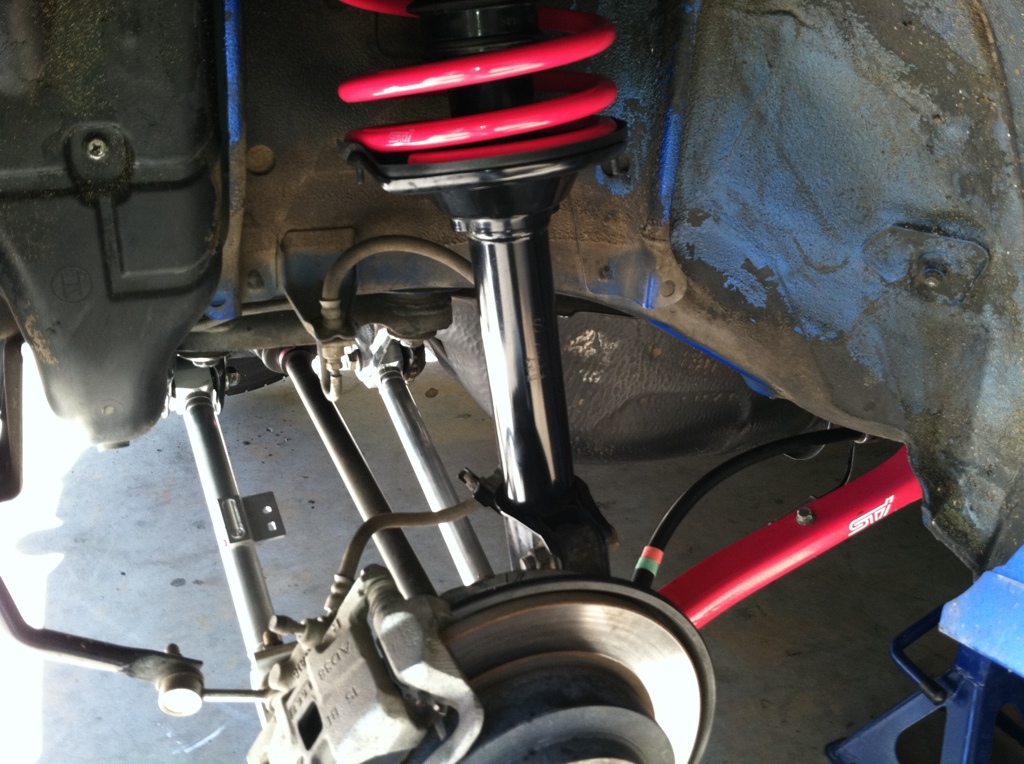 I will paint the wheel arches as I did with my 05 STI . I hope to fit STI brembo brakes and knuckles so I will do that then
9-20-2012
Took both cars to the bay area meet last weekend. First Suby meet for me and it was a great event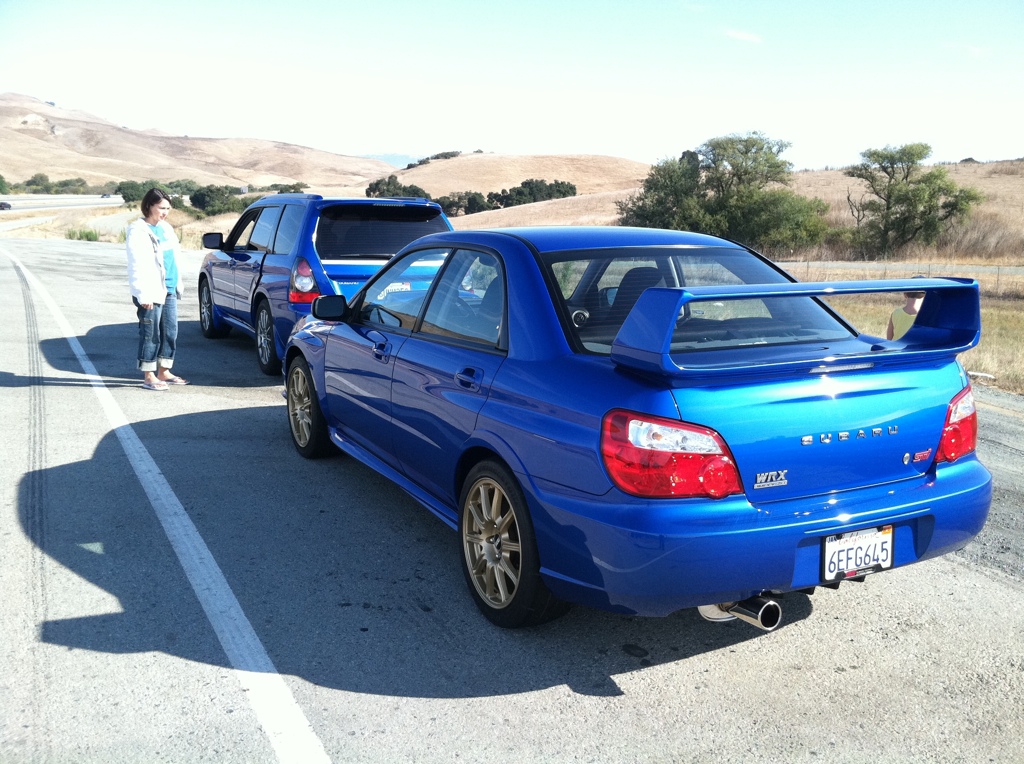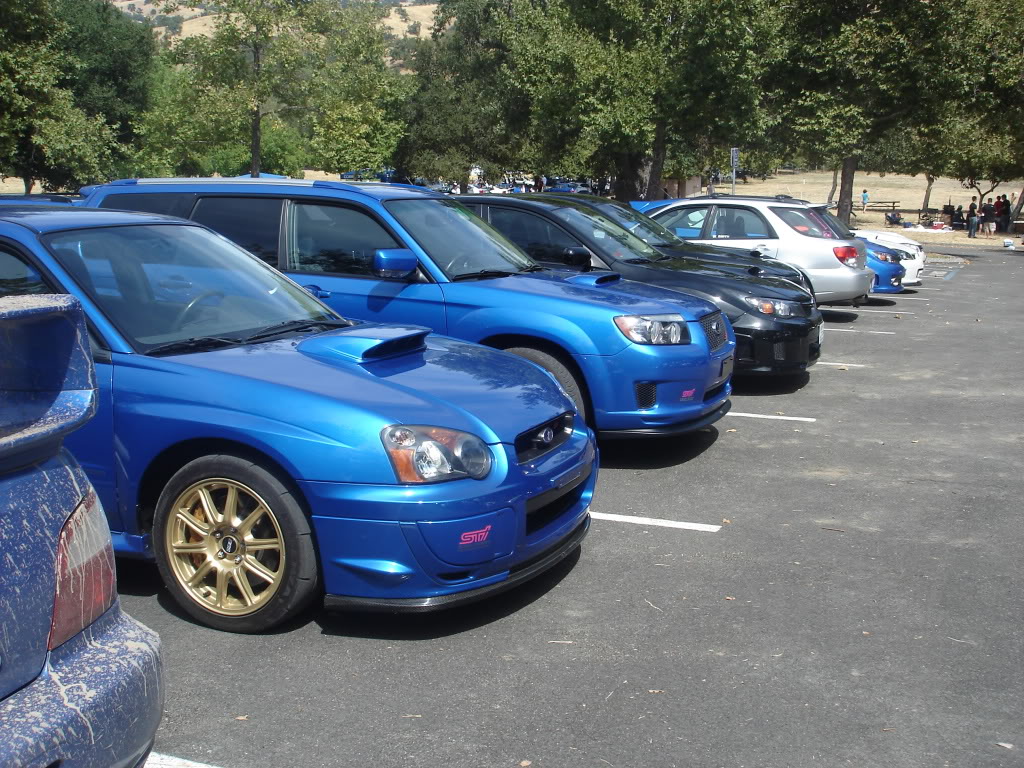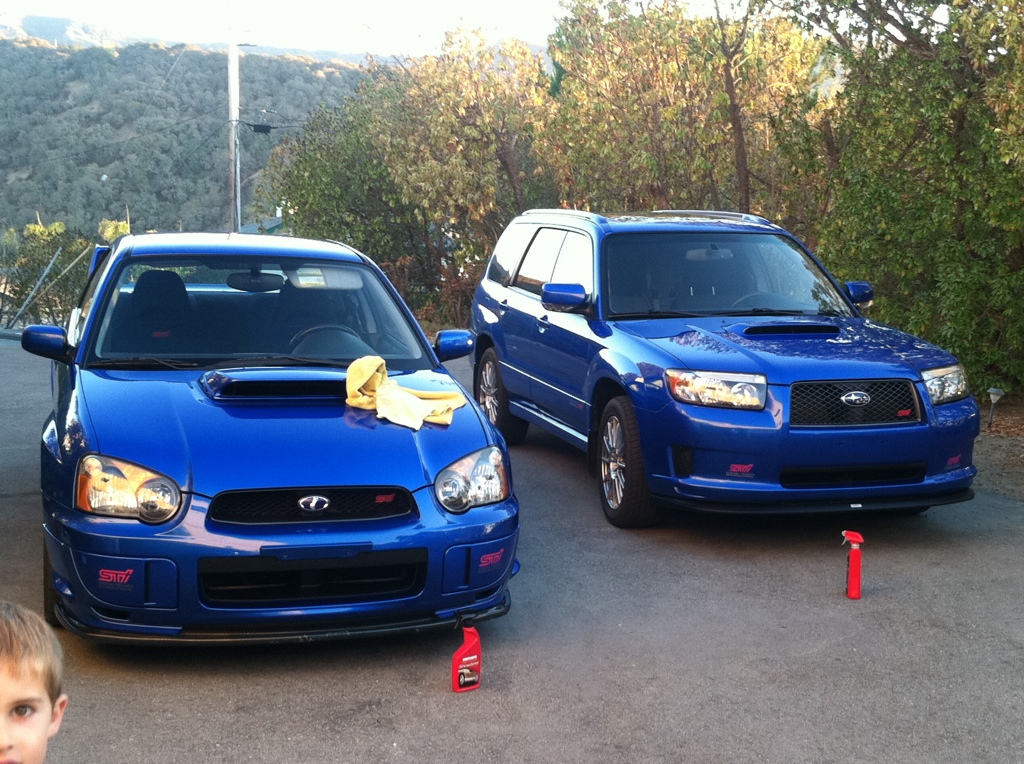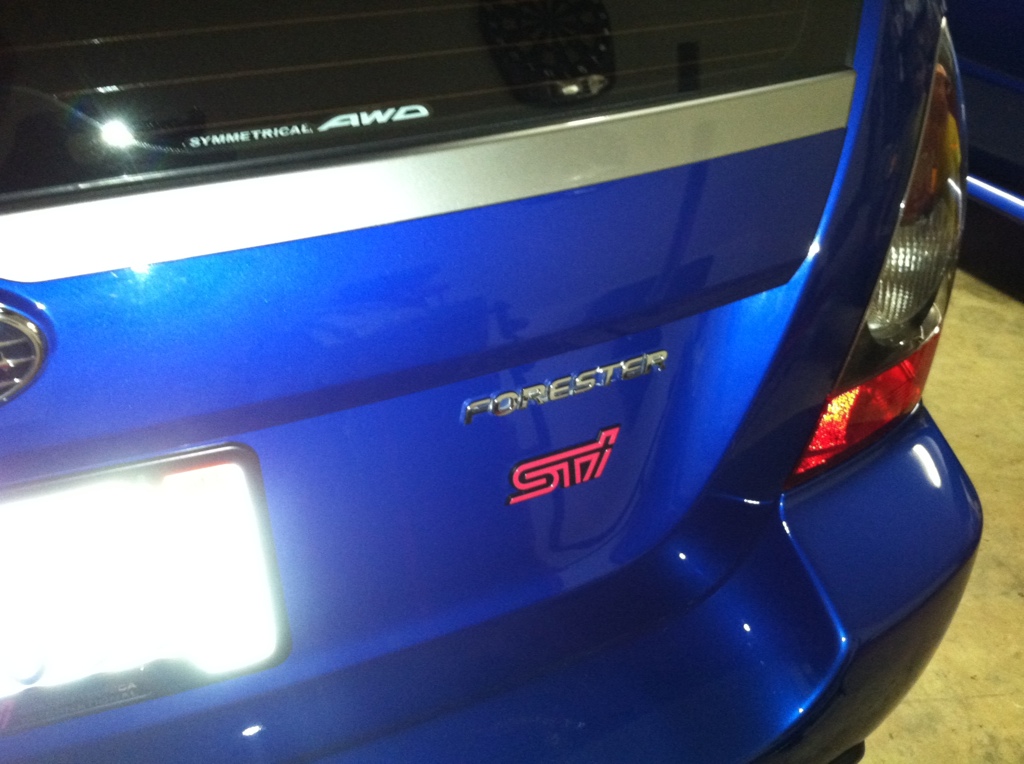 I know it's not related but I had a friend go and look at our 22B in NZ and here are a few pics of it in it's little hideout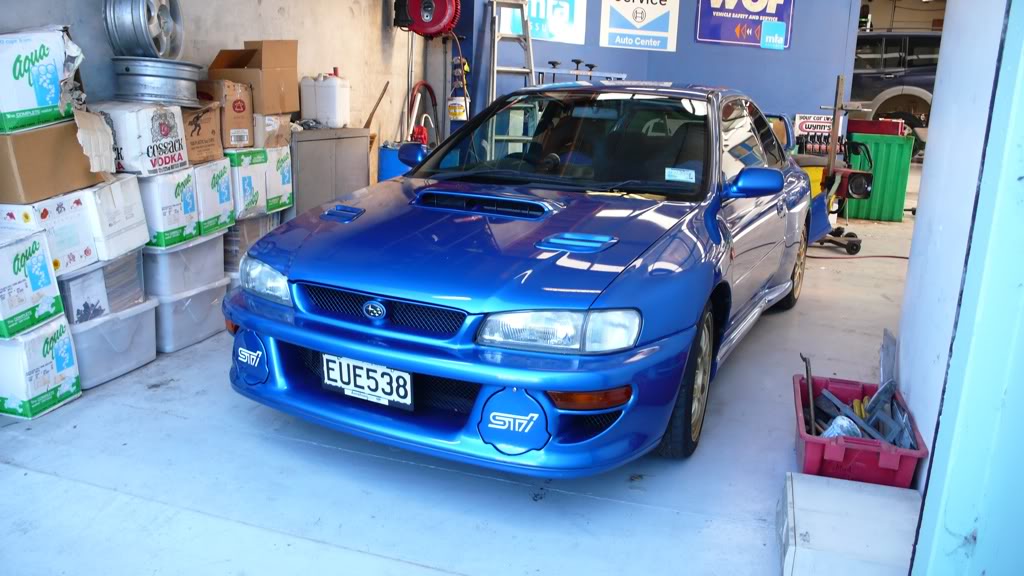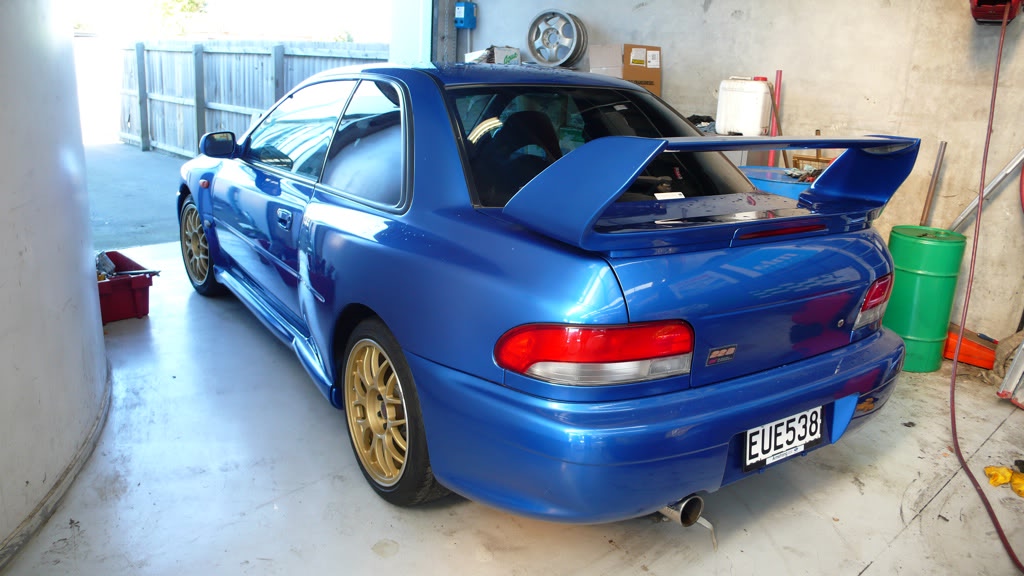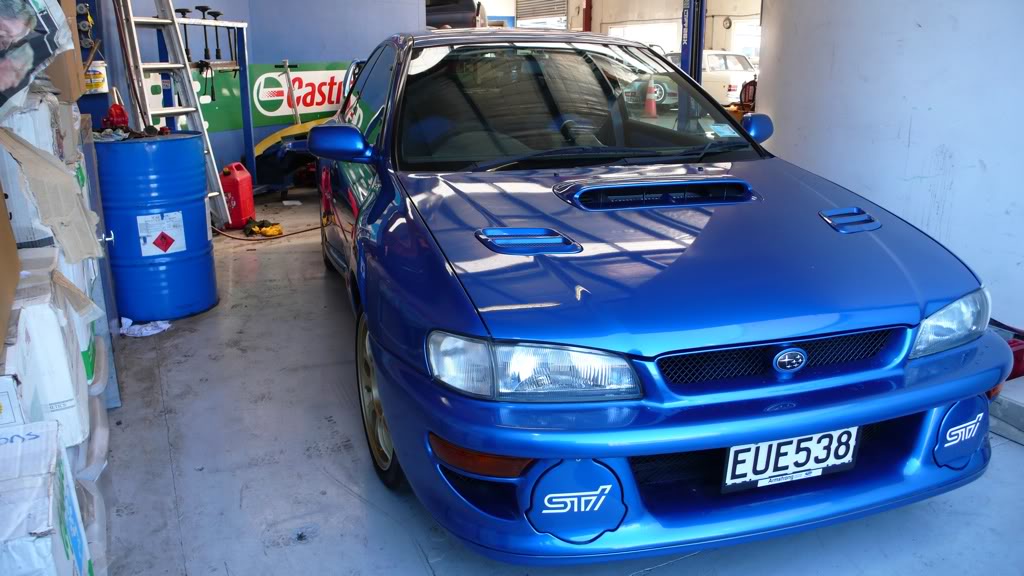 It's been Two years since I have been down there so I have to settle for a photo
Oh yes the 91 turbo RS type RA conversion
Here's My wife who is a Suby fan with the two other cars

well the 91 did look like that
Now it looks like this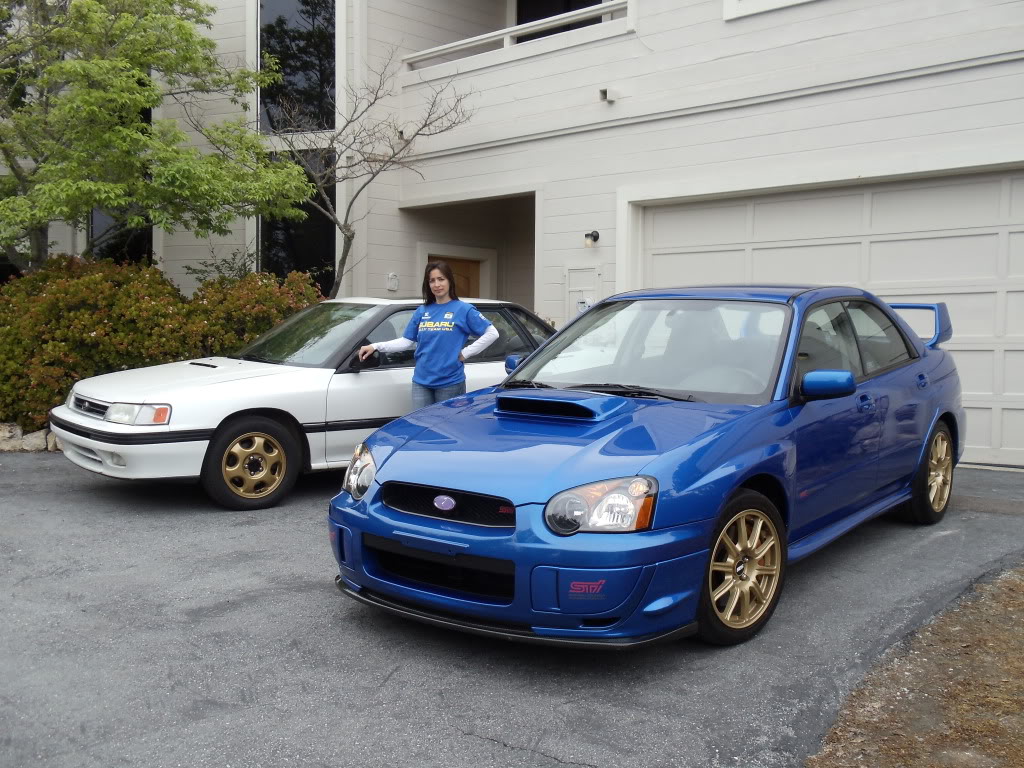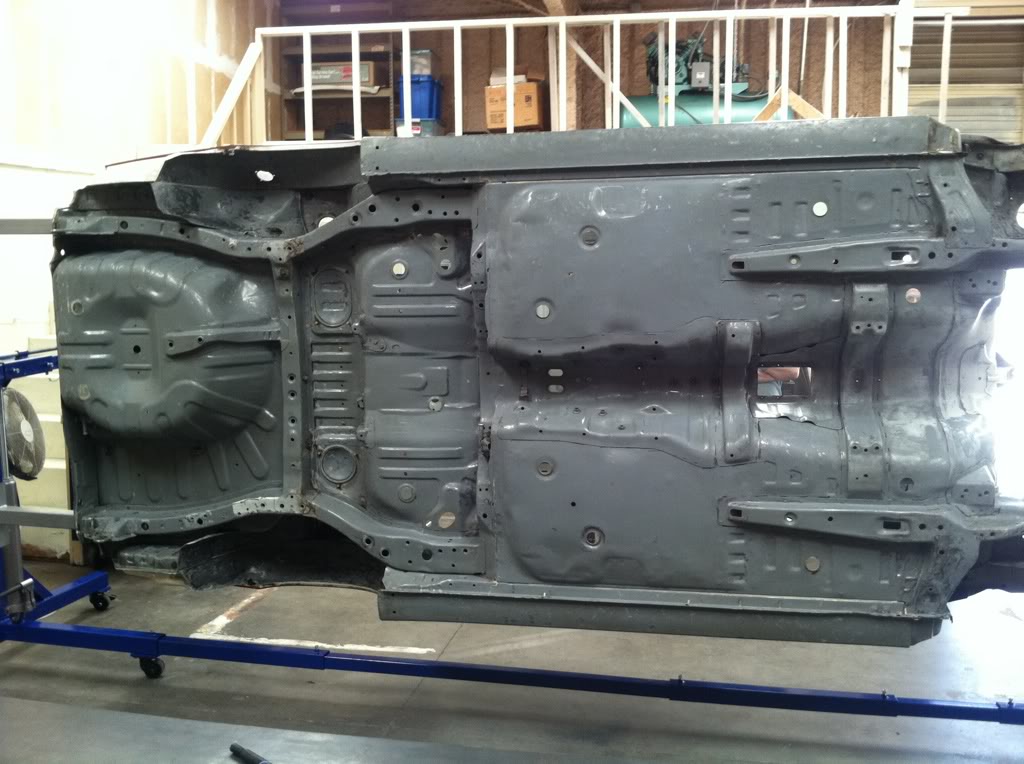 It will be the most extreme car I own. Please take a look at the build thread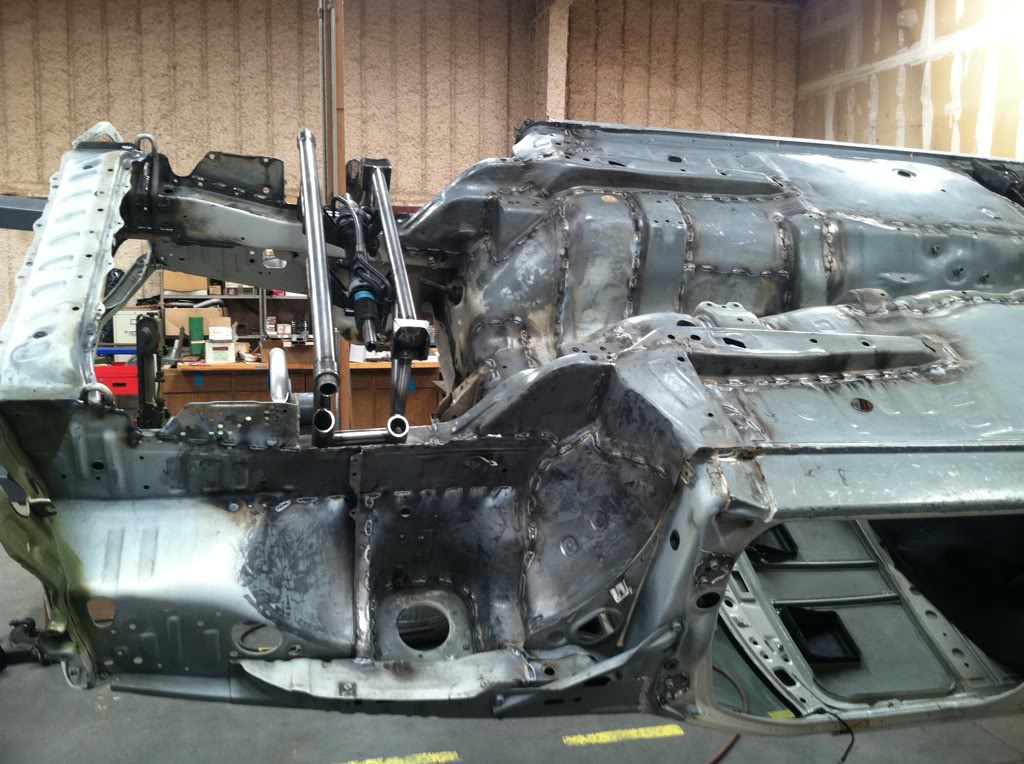 A special thanks to Ray at DRC for the front crossmember, I will be fitting two of them (front&rear) to this Legacy ! Extremely talented guy right there
Yes, I am very fortunate to have a wife that likes Subarus and racing and supports me and my projects

On a side note she has entered a photo of her and the 22B in the Subygirls calendar competition( Subaru owners with their cars http://www.subiegirls.com/forum/showthread.php?t=2973, if you know anyone who is a member or if you are a member of the Forum please vote for her. It needs some votes, unfortunately all the known members are getting the votes and I think hers it's a great picture and she is a big Suby supporter!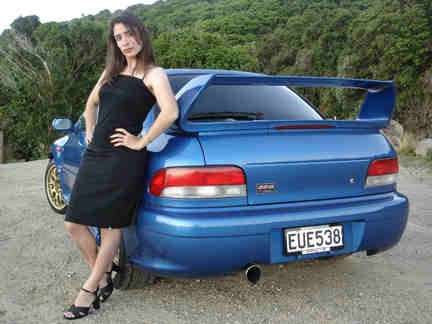 We need some votes, I actually took all the photos of the 22B and this one with my wife, I just hope it makes it in, it will be a little disappointing if it does not!
9-21-2012
Here's a good photo of both our Subarus at our first Subaru Meet, known as the Bay Area Meet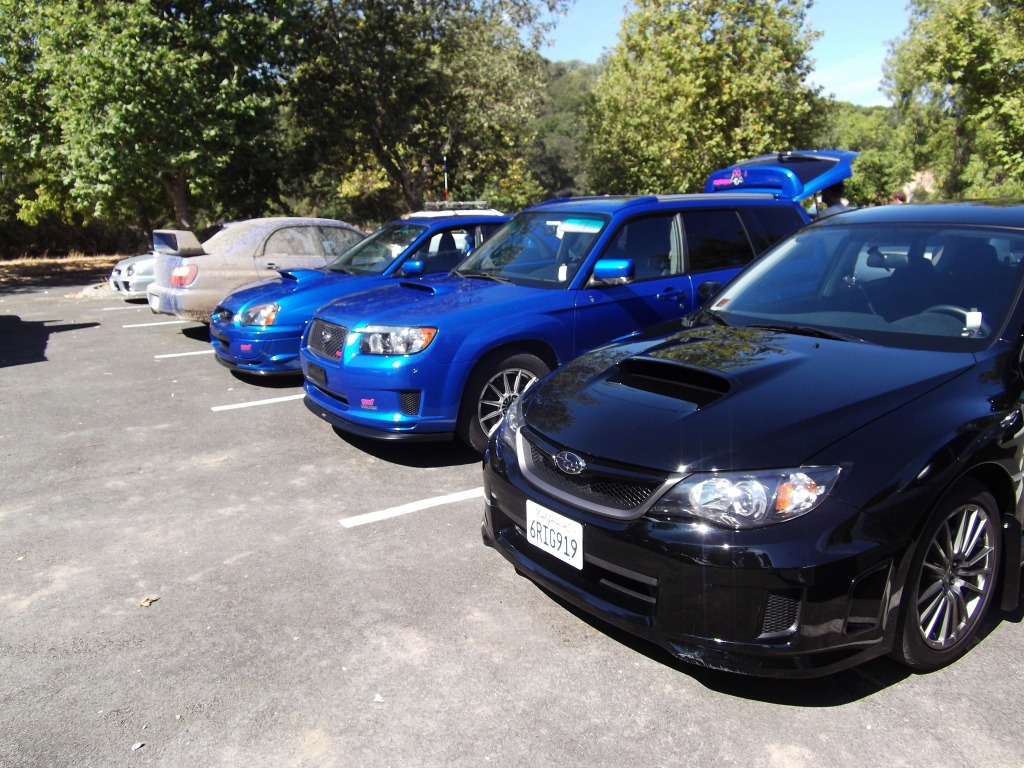 I am thinking I may attend the Subaru meet in Pomona California, is there anyone thinking about going to that next month?