Builds
The Forester XT Sports OCD slow build thread by 22B05STI
By diyauto
You must be logged in to rate content!
4 minute(s) of a 8 minute read
The Forester XT Sports OCD slow build thread
Compliments of 22B05STI @ www.clubwrx.net
9-19-2012
Hi everyone, We purchased a Forester XT sports about six months ago now and I have been slowly changing it into an STI clone as well as trying to clean it up like I did with my 05 Impreza STI. Unfortunately this is my Wifes daily driver so I have to do my work in small blocks.
I will post some pictures of the Forester from when we bought the car until today.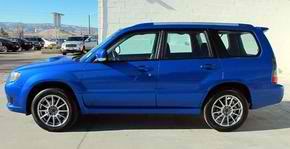 This is what it looked like when we bought it in Colorado. I drove from Colorado to Vegas and then bought a few parts and had windows tinted. Added the STI badge to the grill and fit the new front lip which was missing and mudflaps, thanks to Ken at Las Vegas Subaru who also organised window tint.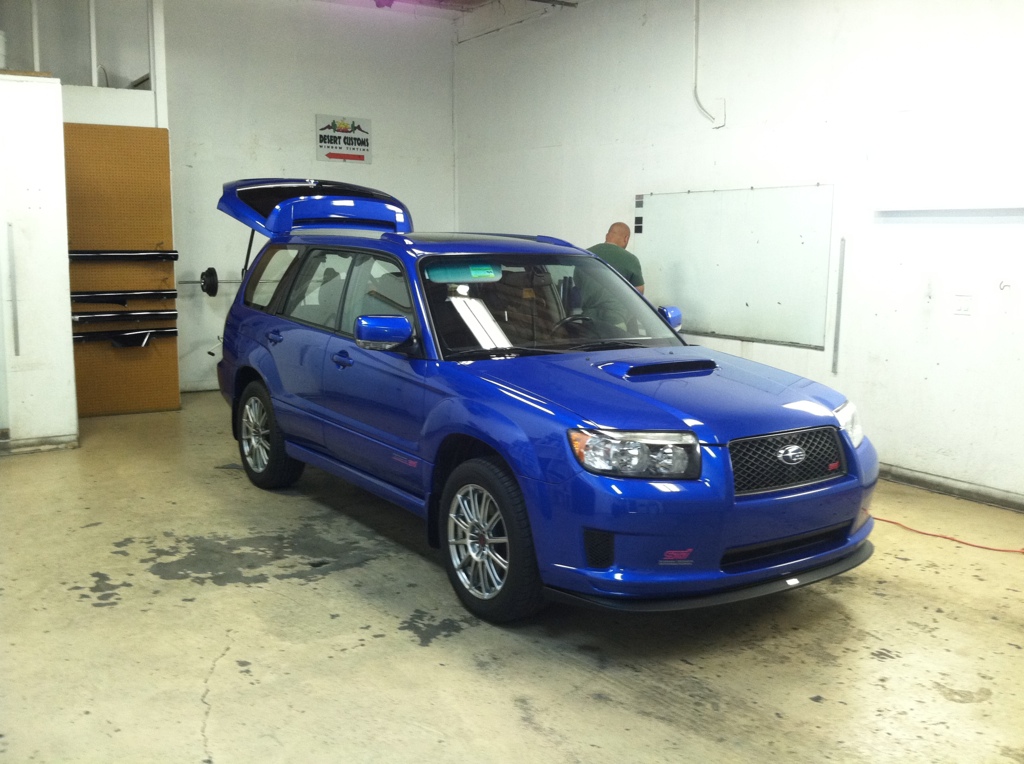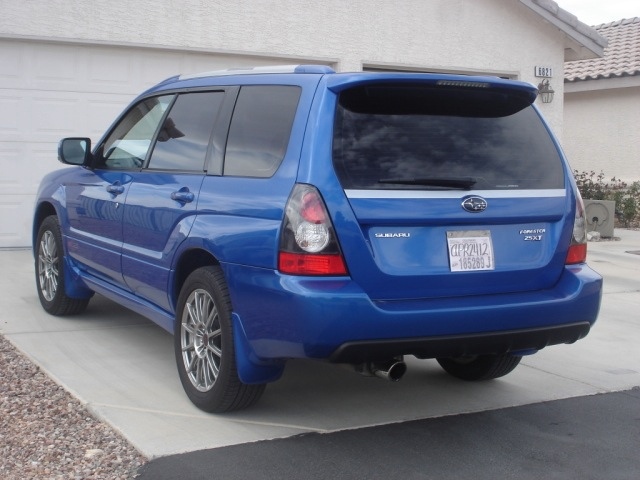 Next was replacing the aftermarket crap Chinese replacement headlight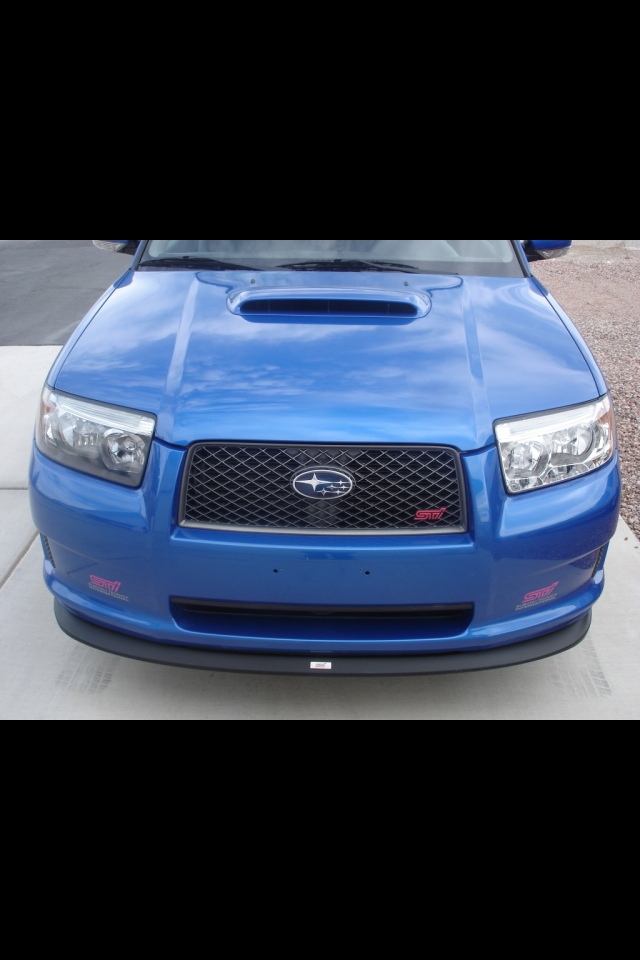 It is drivers side.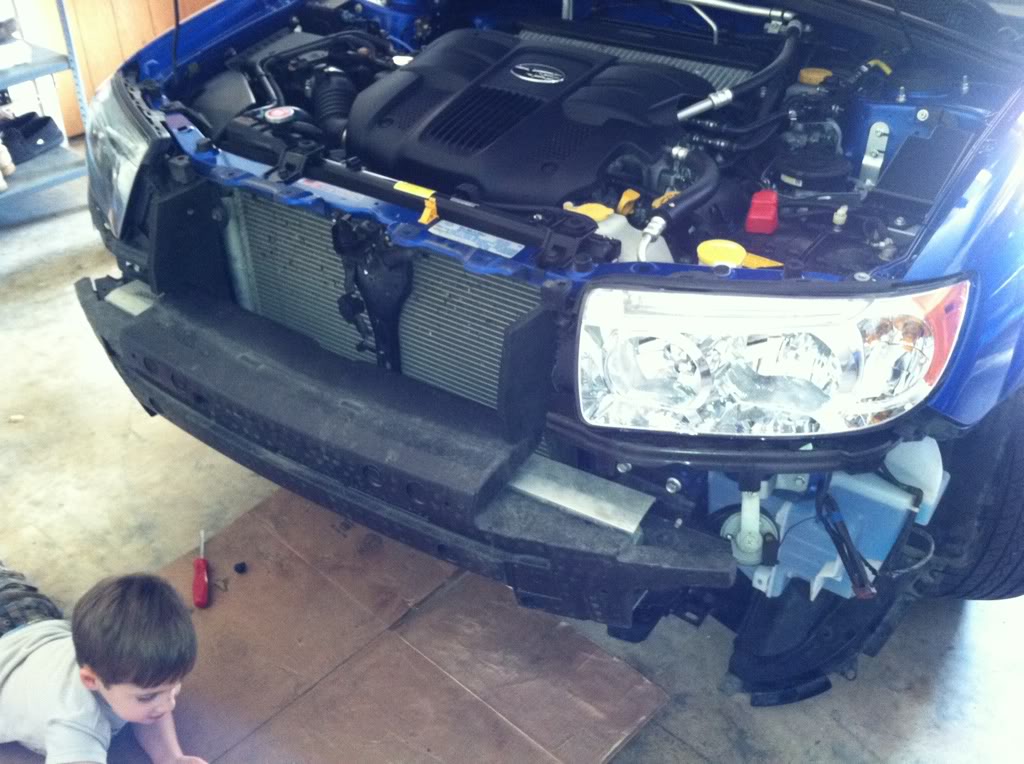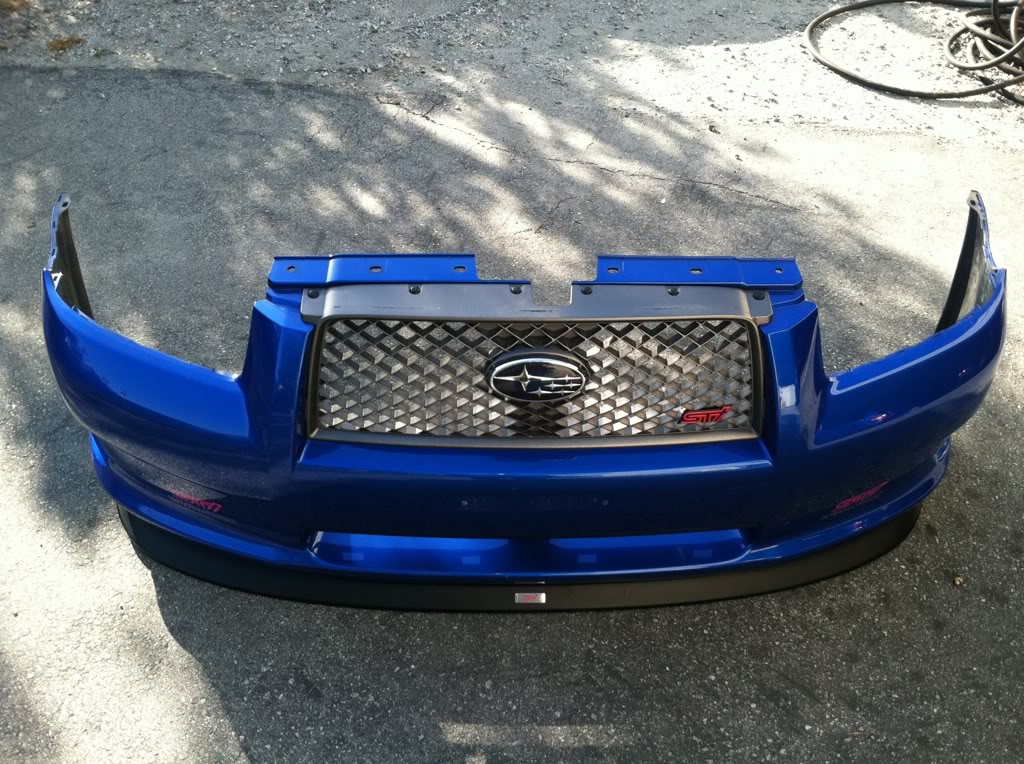 This required removing front bumper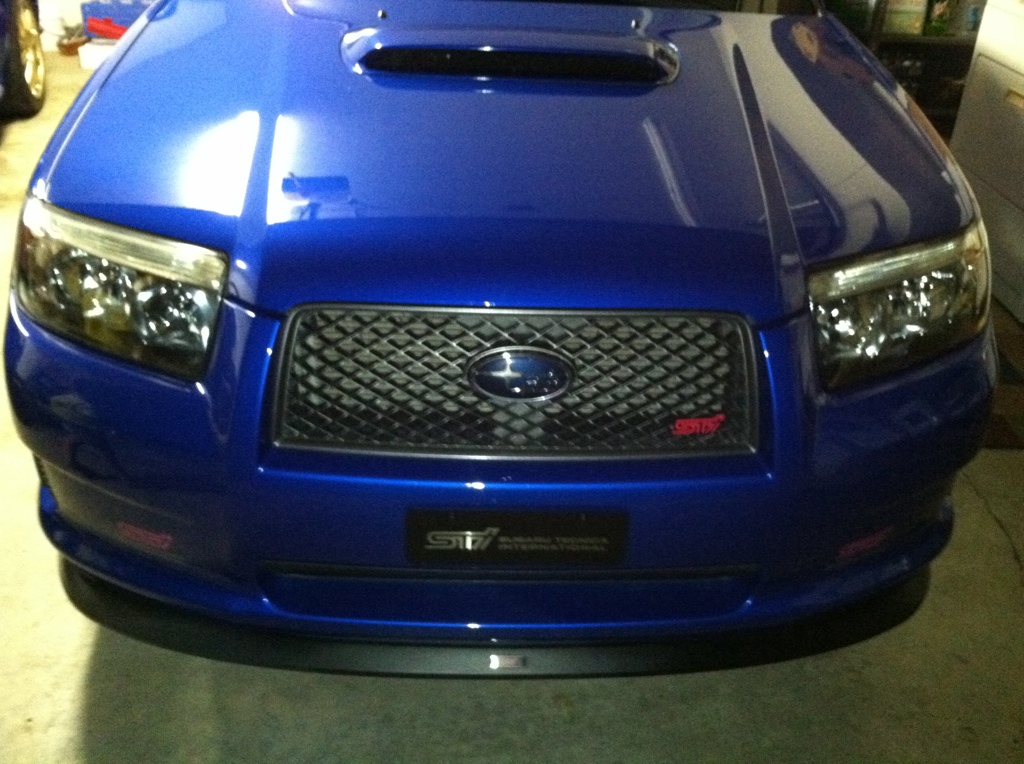 Here is a current photo of the new headlight fitted as well as the STI plate. My goals are to paint wheels gold sometime soon to match our Sedan STI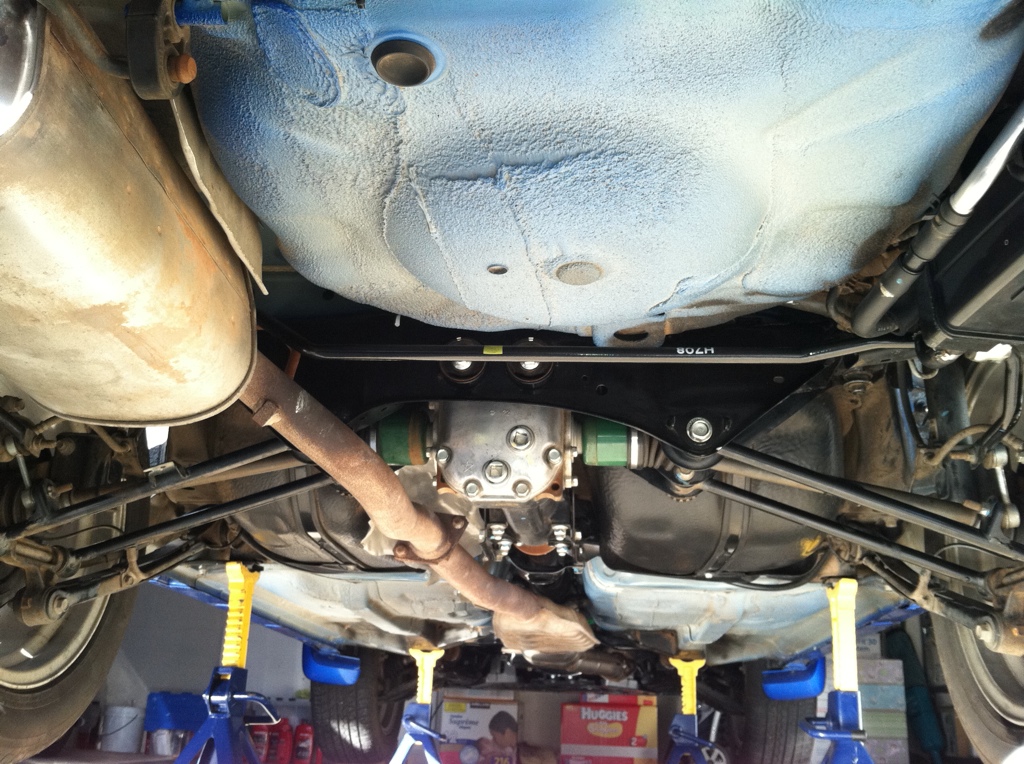 I washed and started the detail of the underbody.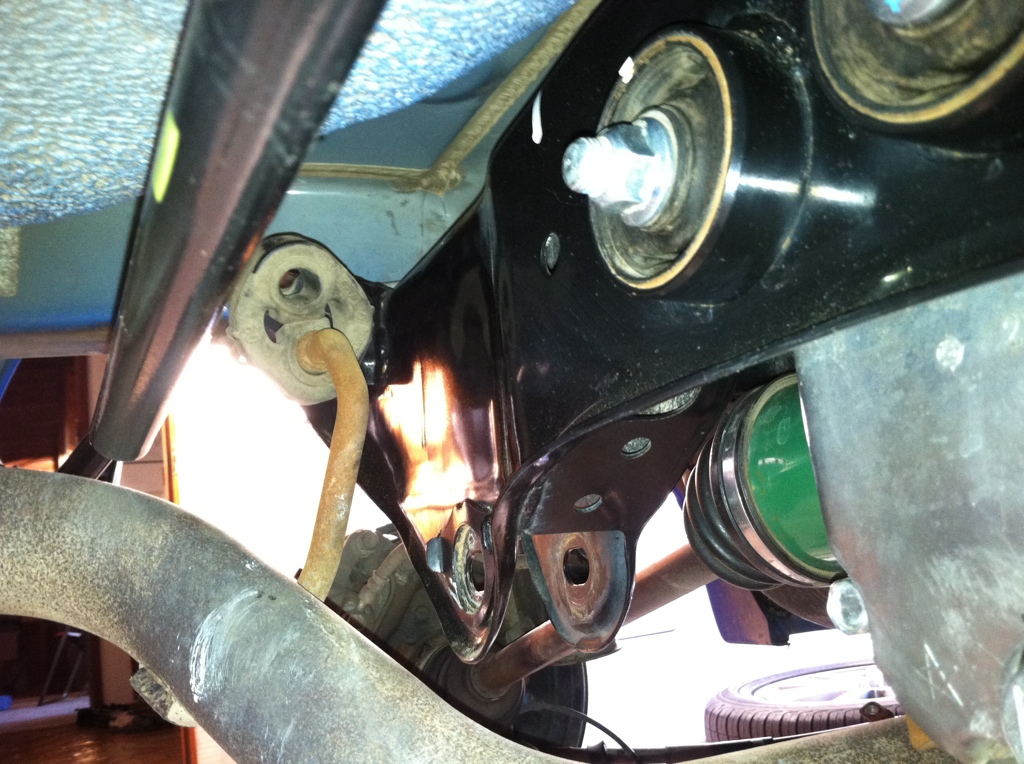 As I had said, the car was from Colorado and was quite clearly used off road and it was covered in dirt, it took a day to clean the dirt off so that You could see the blue paint. Unfortunately the right rear quarter panel was damaged during one of it's off road adventures, this need a proper paint and repair job, unfortunately it was a big surprise when I showed up at the dealer to pick it up as it was not disclosed. They paid me $300.00 to not mention their little surprise as I said I would report them. Anyway due to this I won't mention the dealer name.
I have just replaced rear Lateral links and trailing arms and fit STI Springs to factory struts, this has really made a positive change to the handling, it's a little lower and we have no plans of going off road again.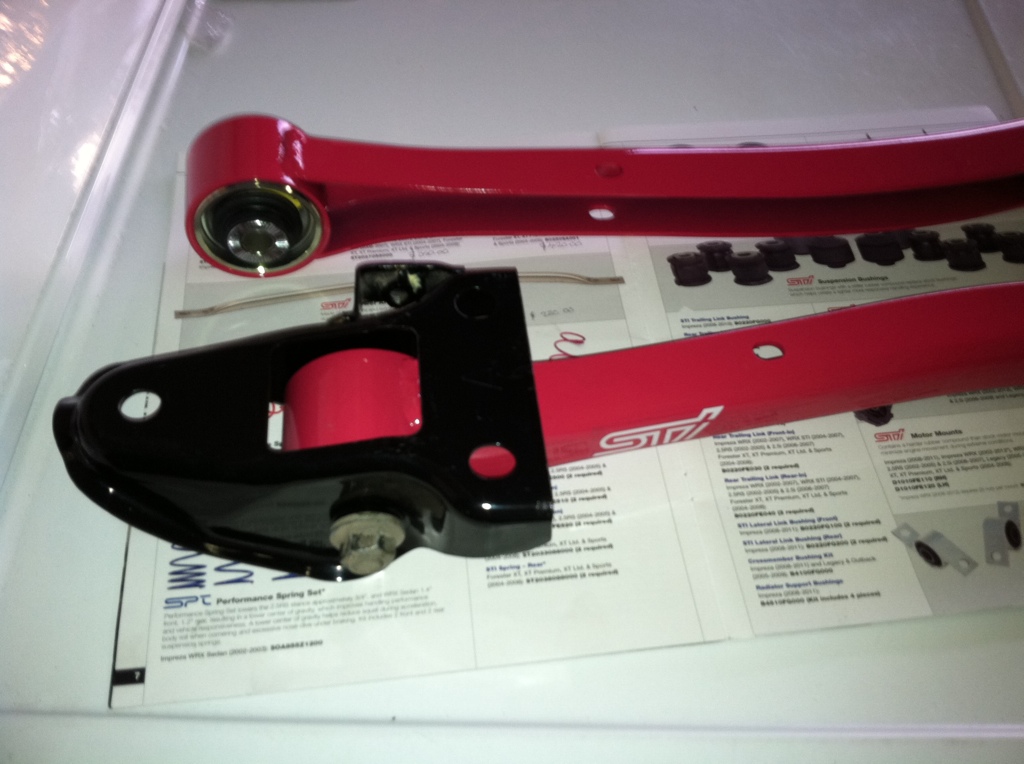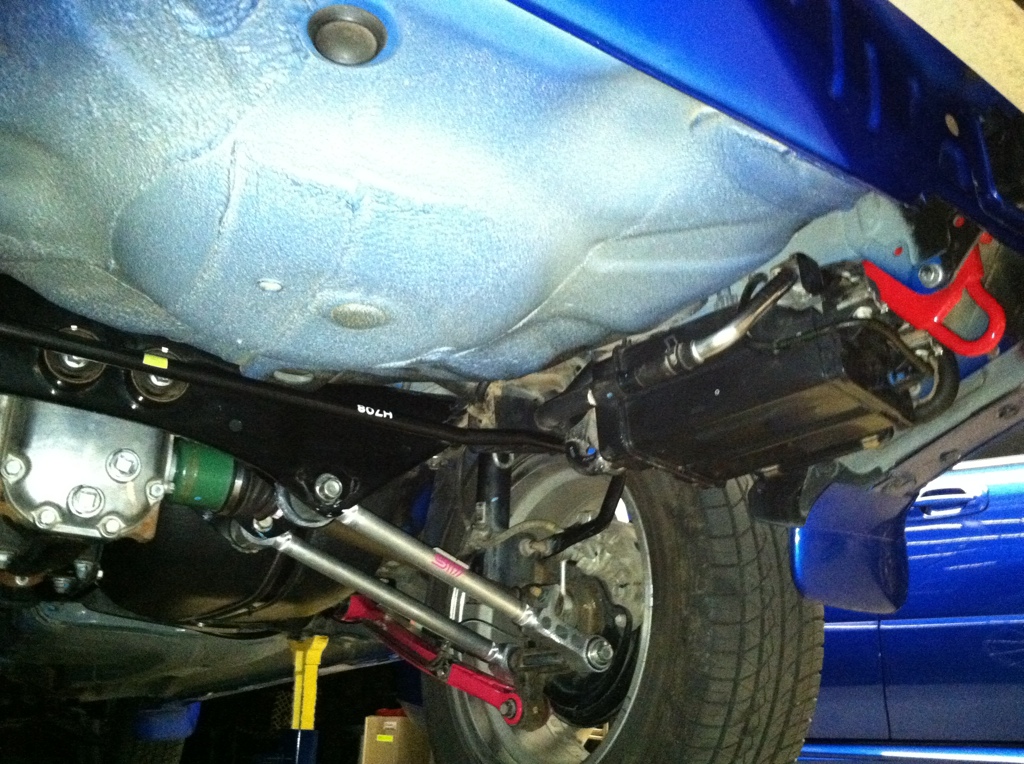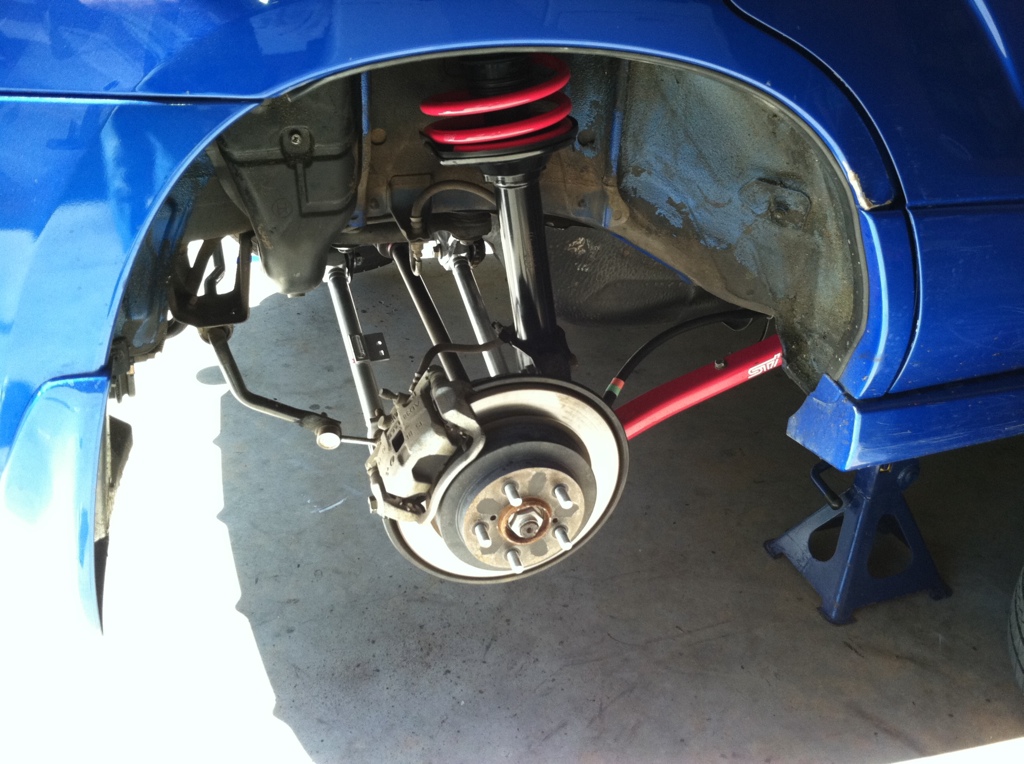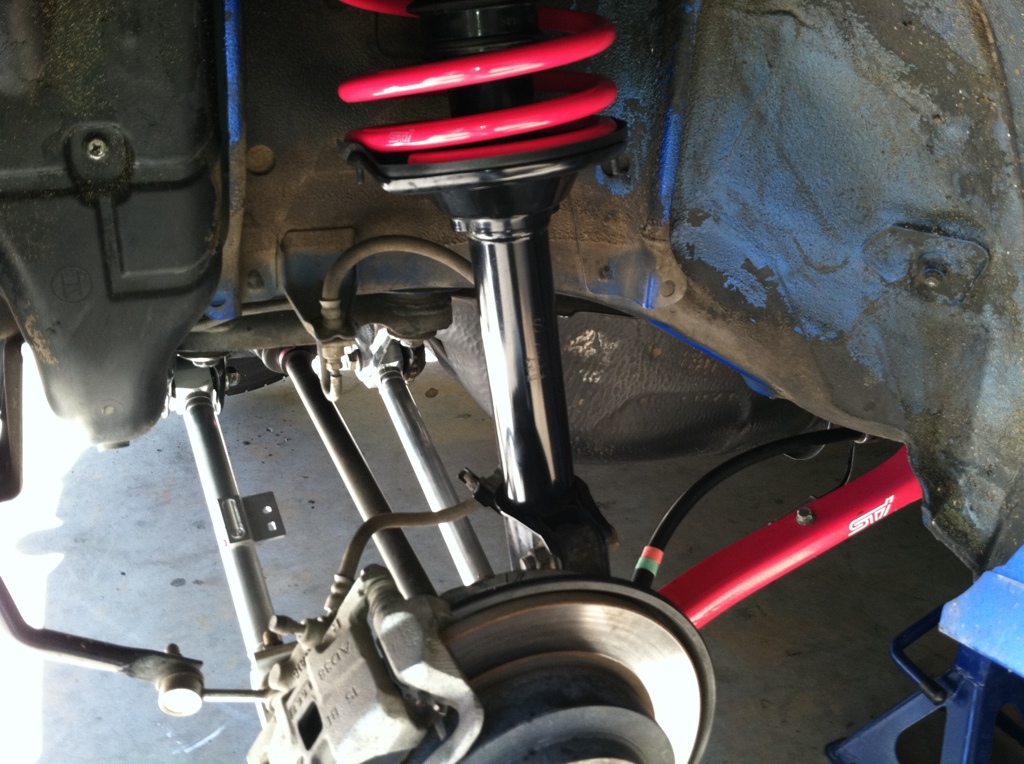 I will paint the wheel arches as I did with my 05 STI . I hope to fit STI brembo brakes and knuckles so I will do that then